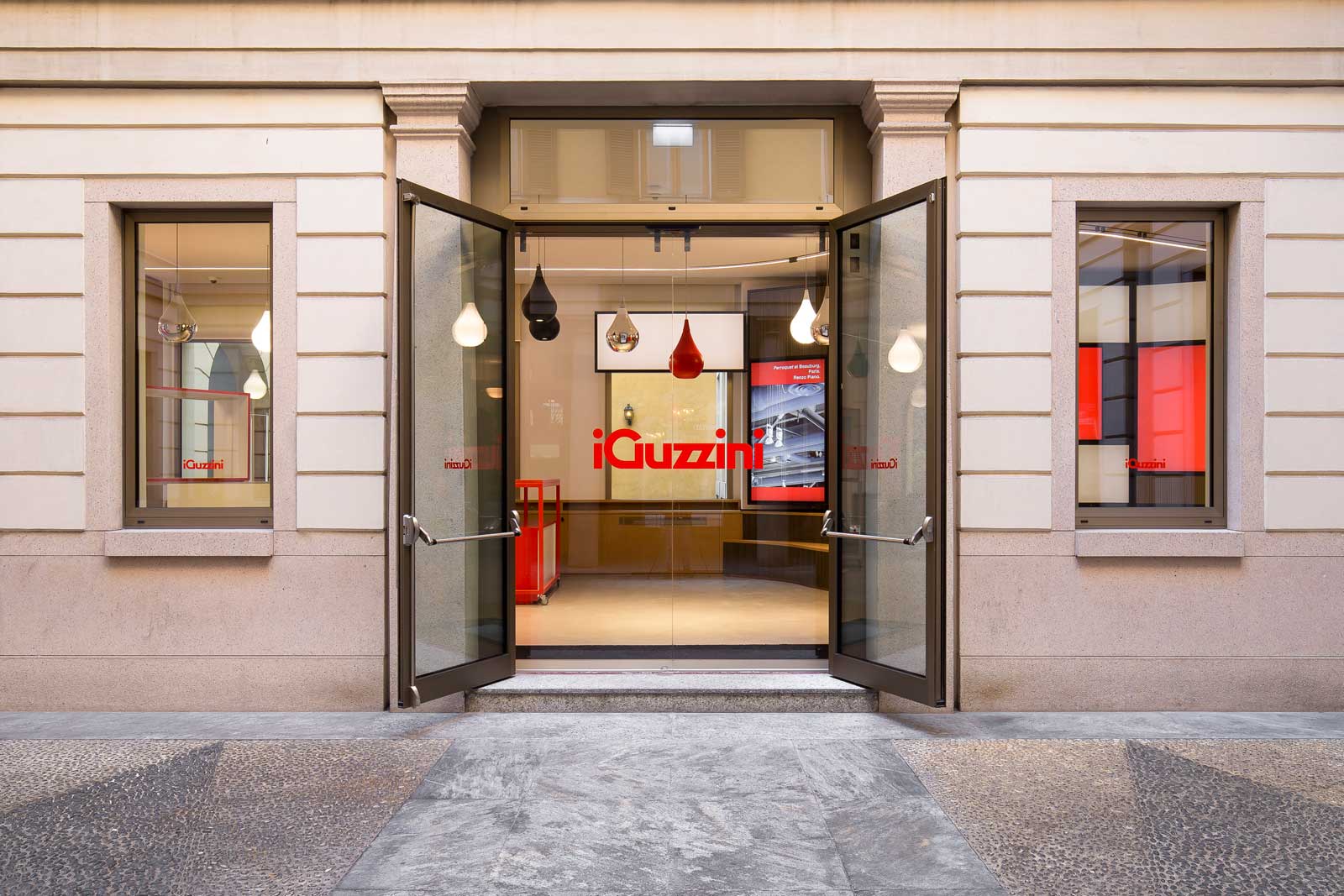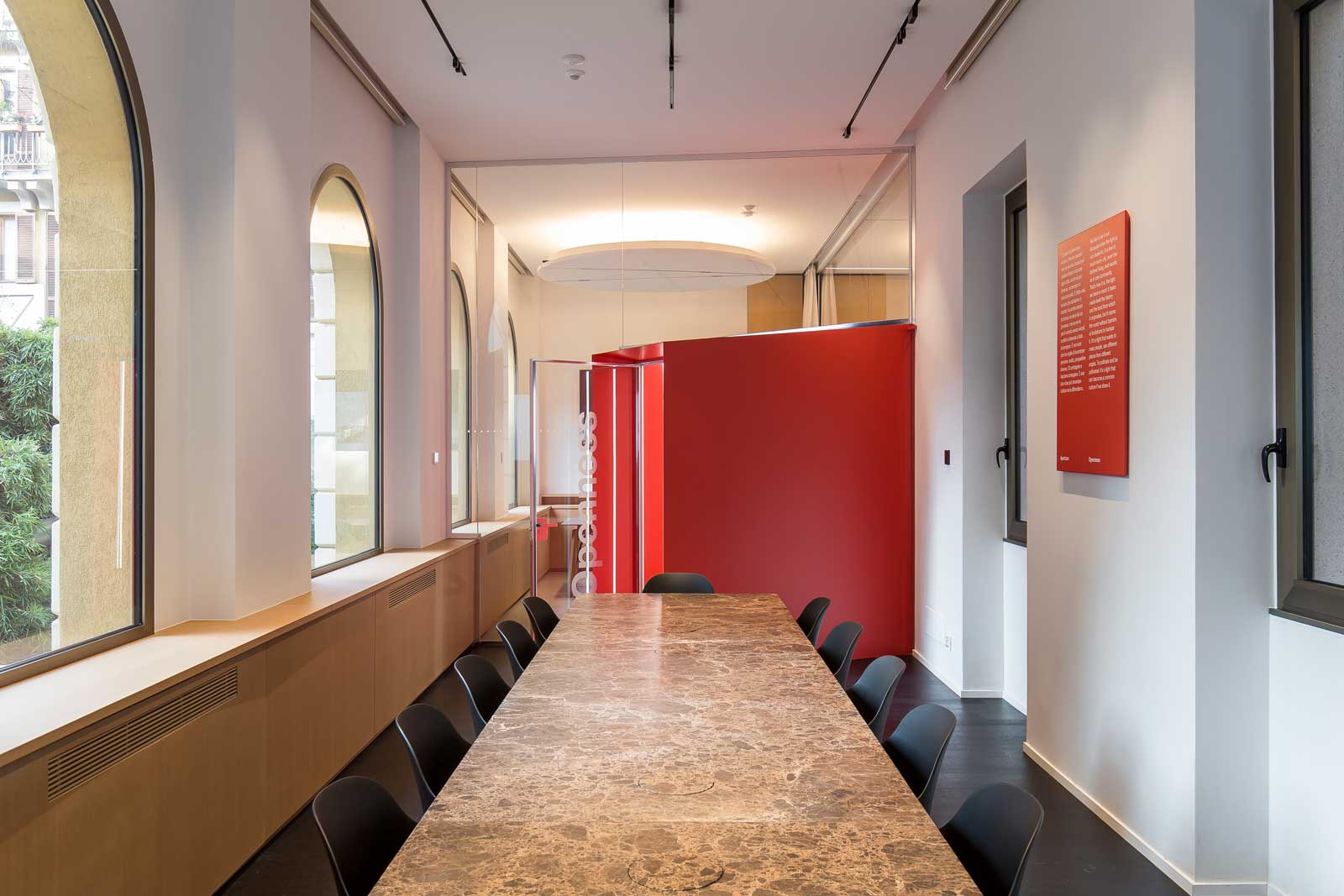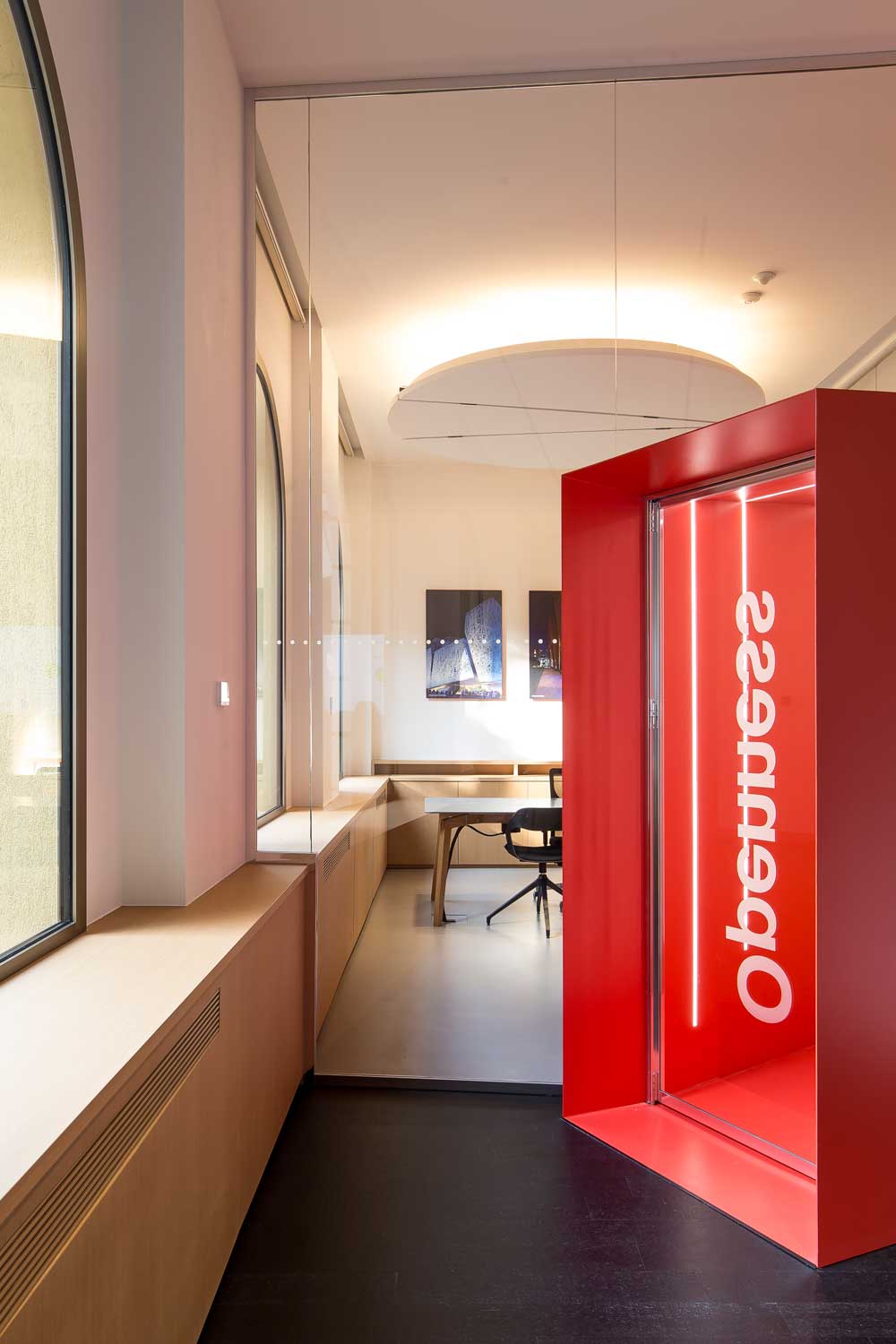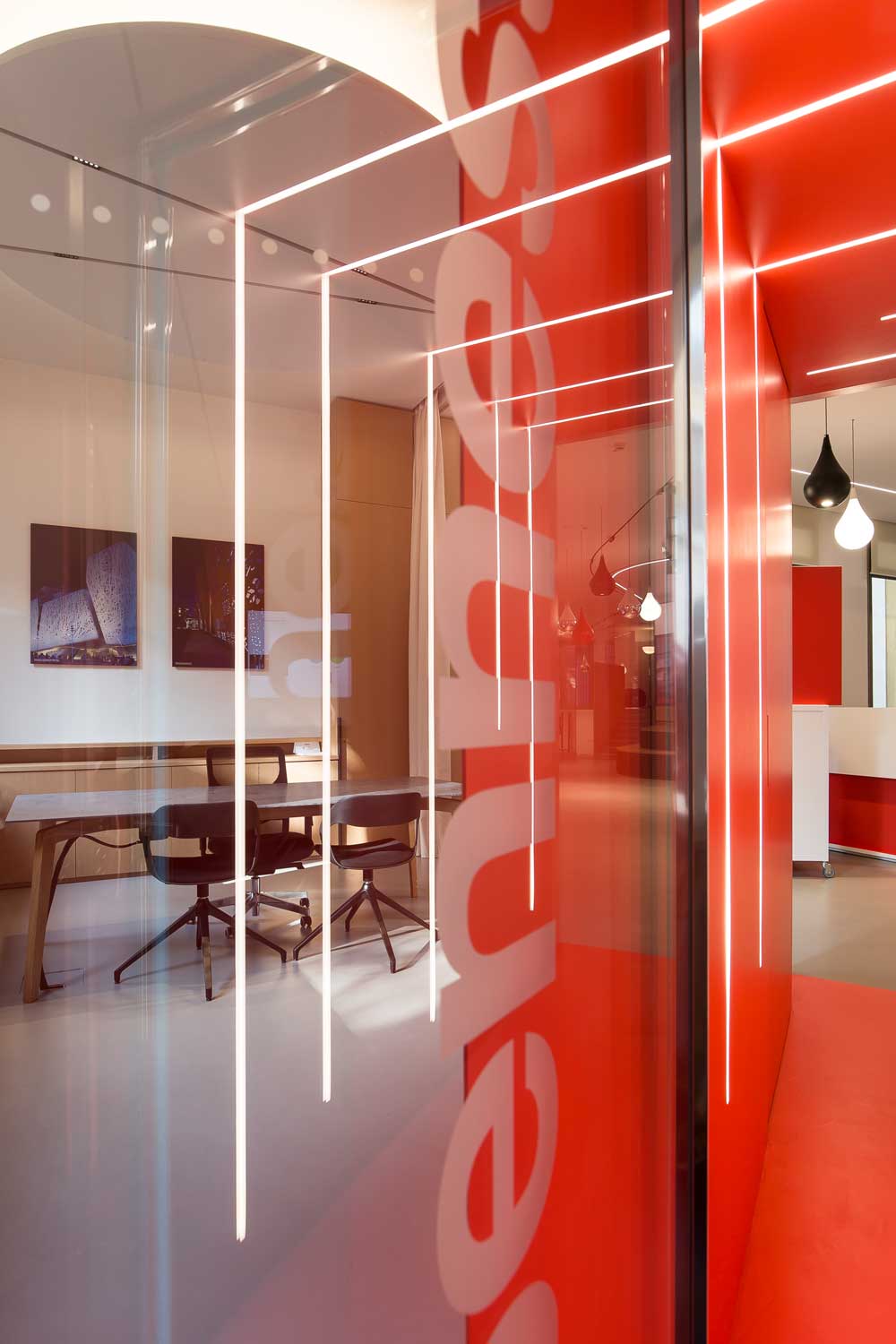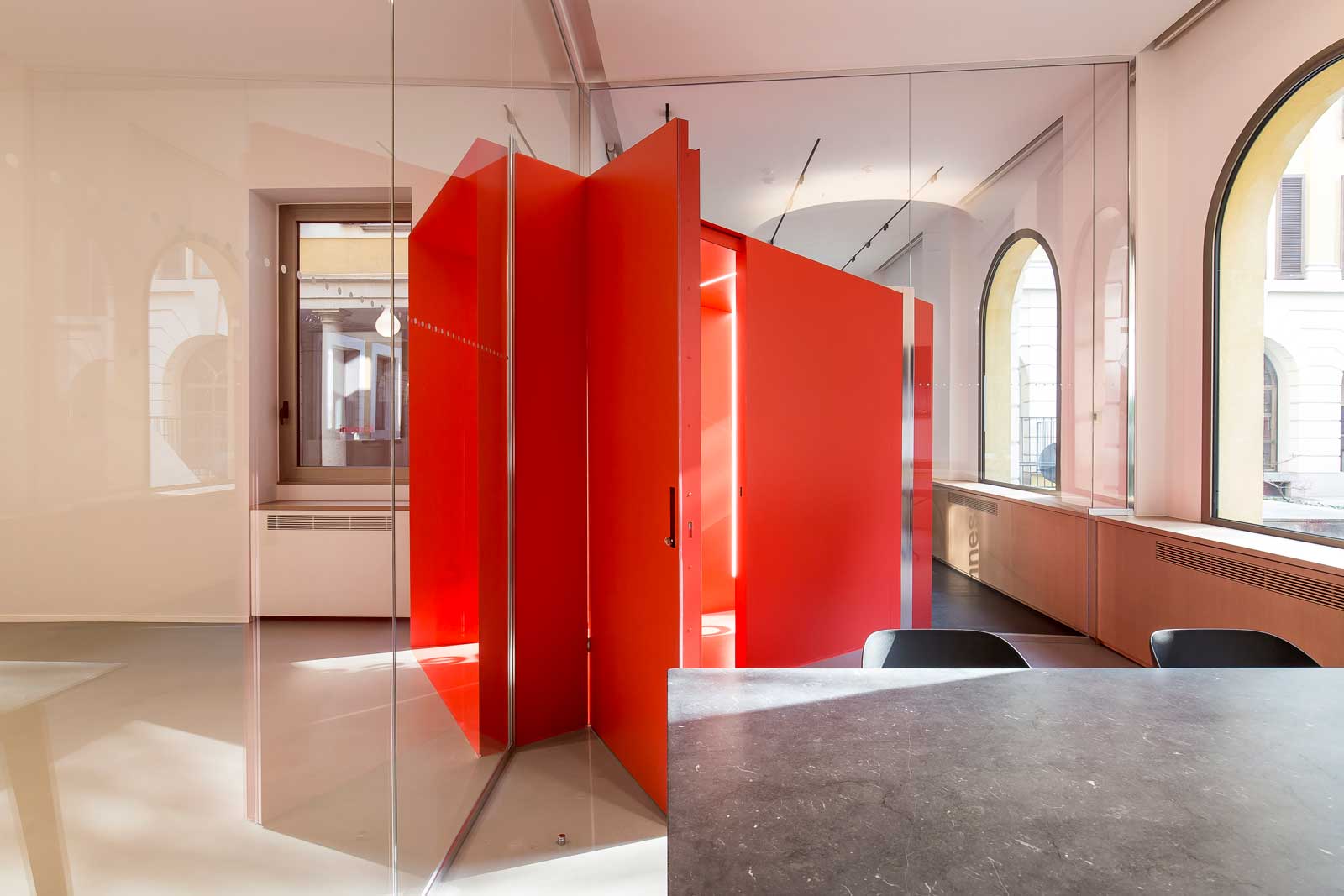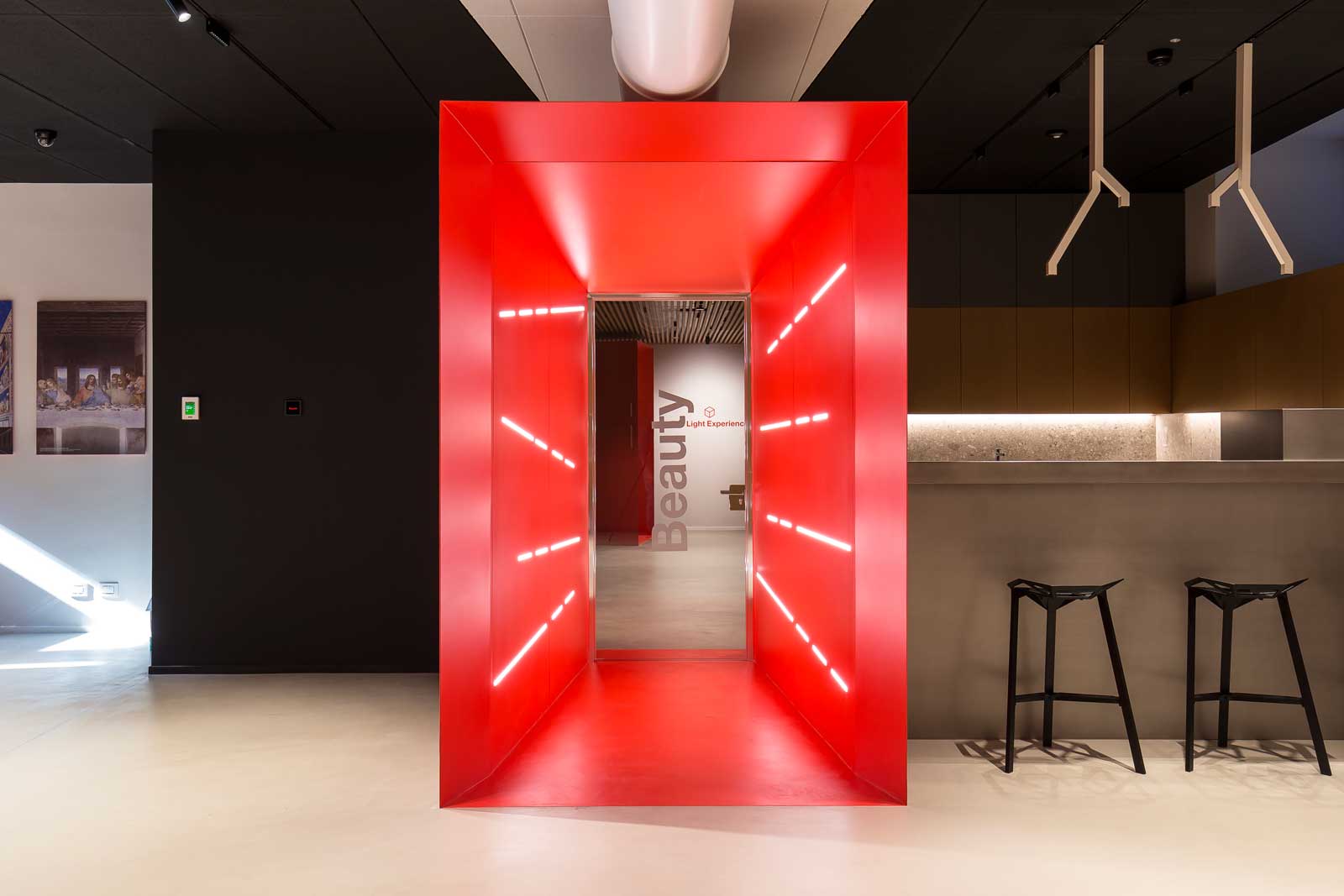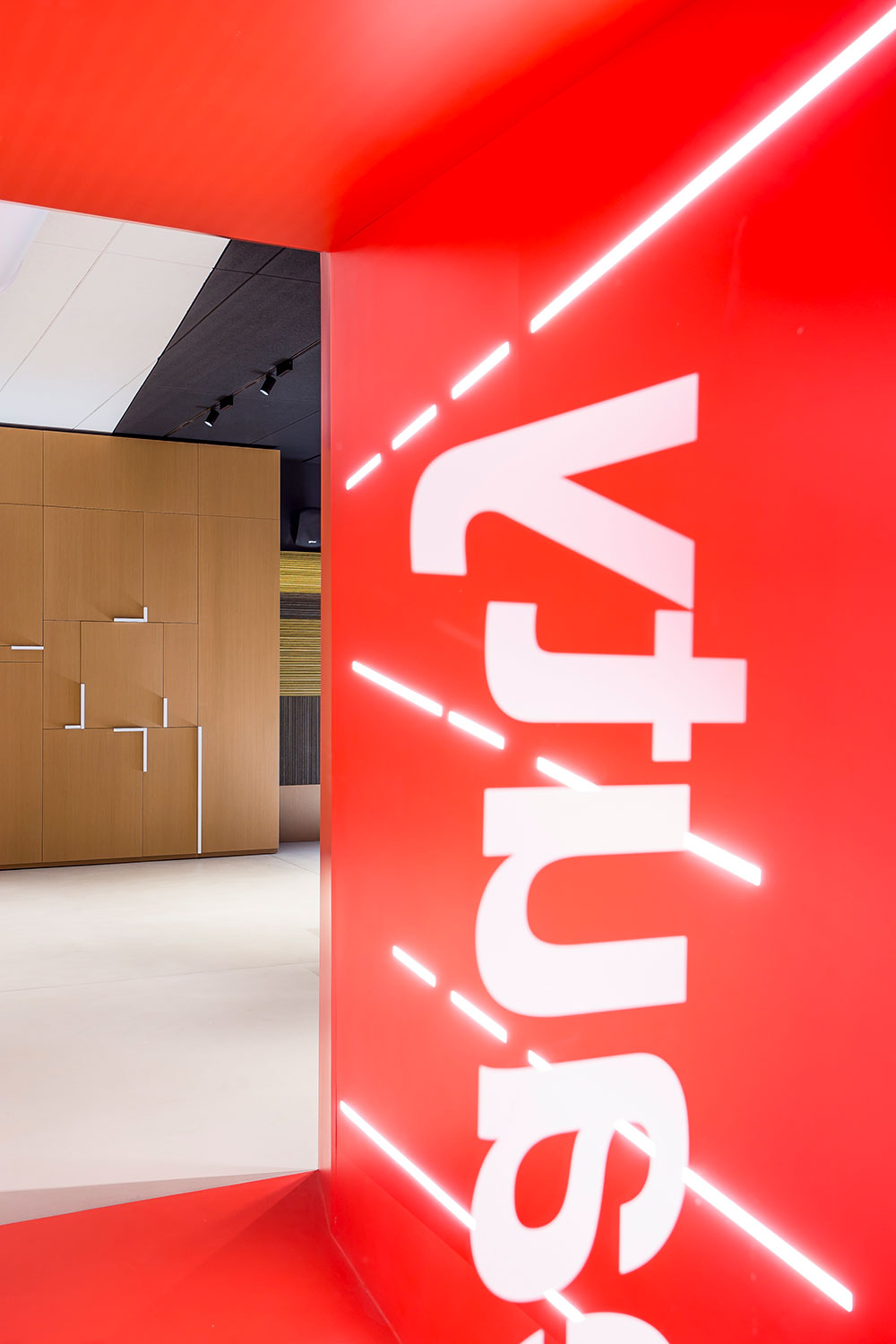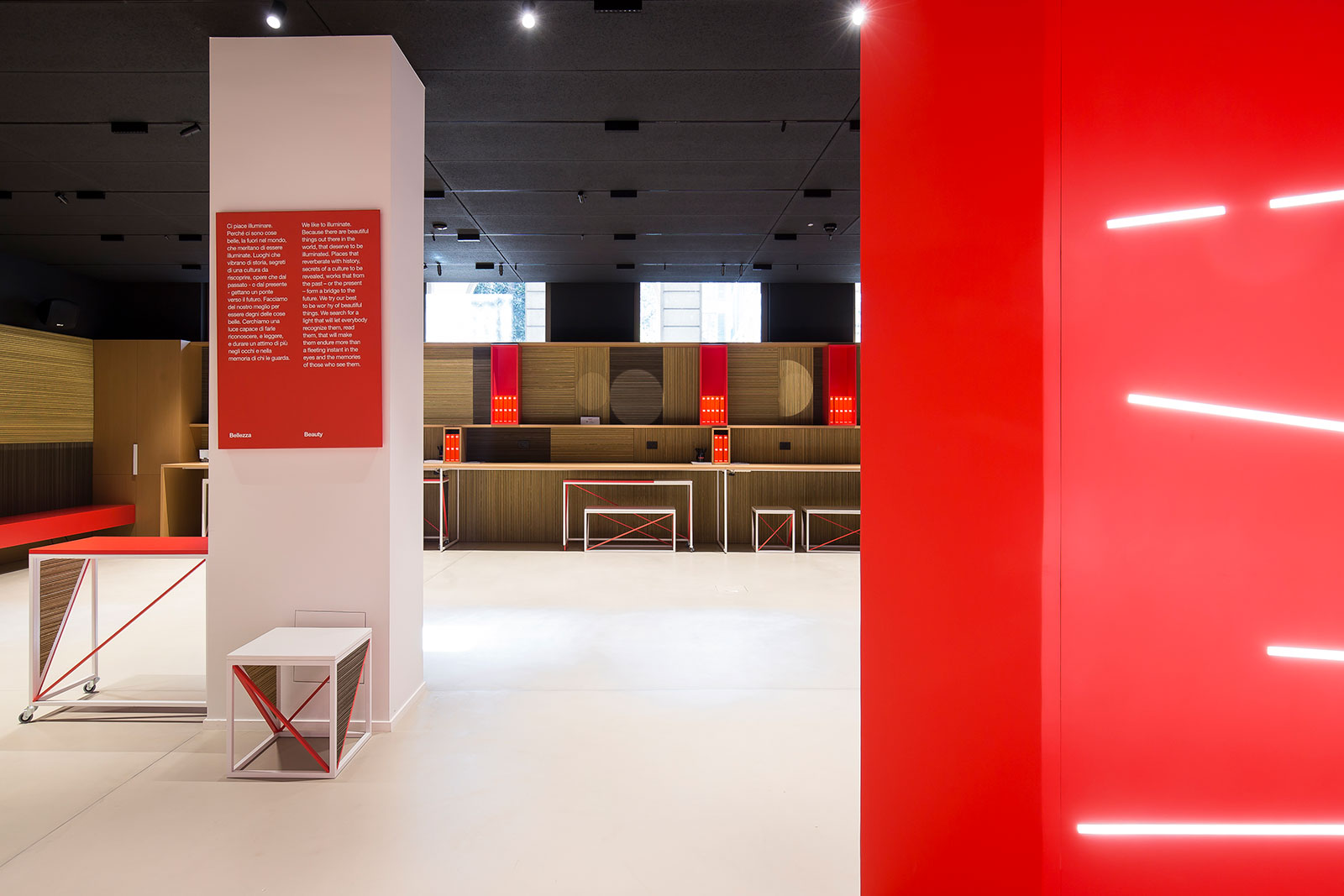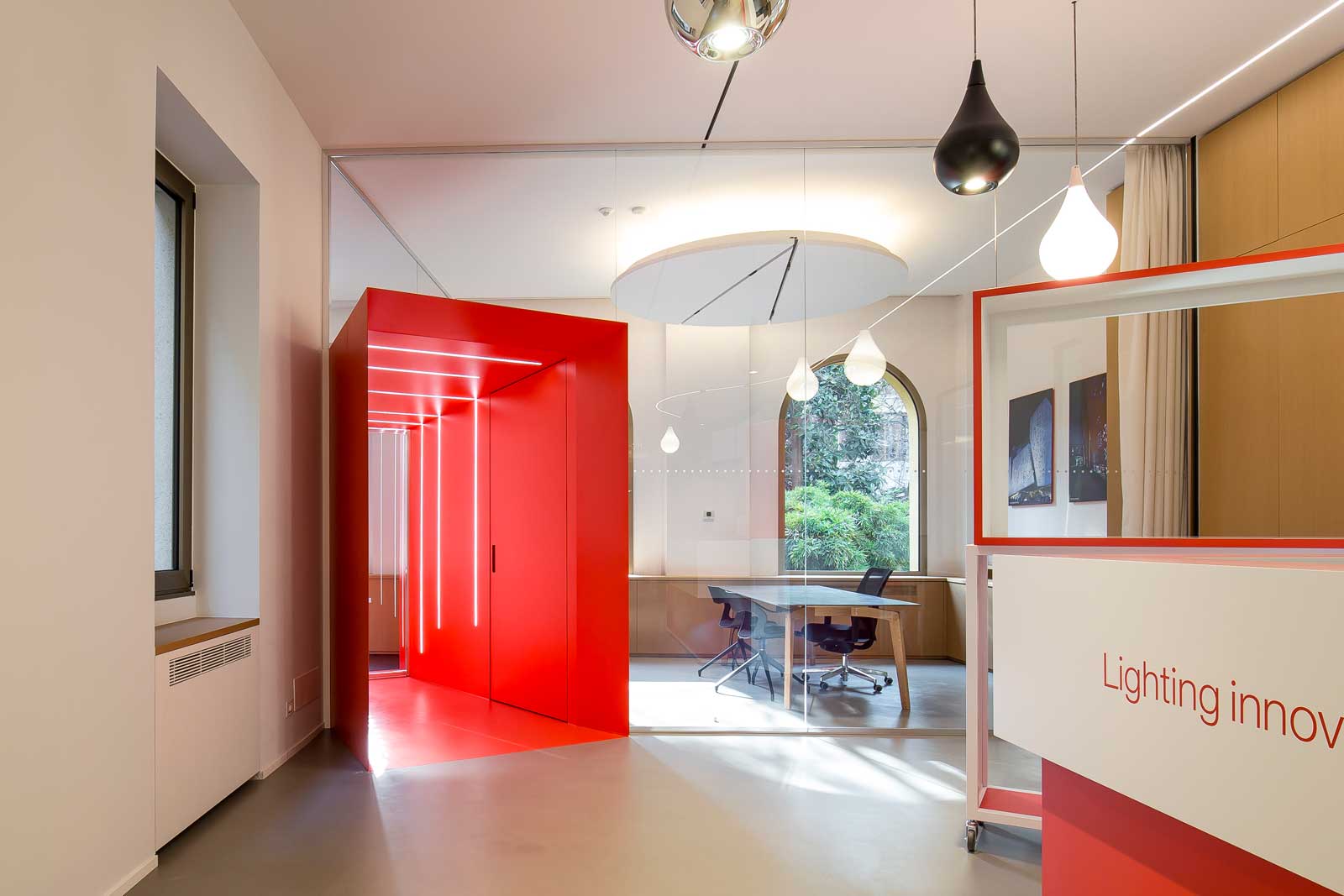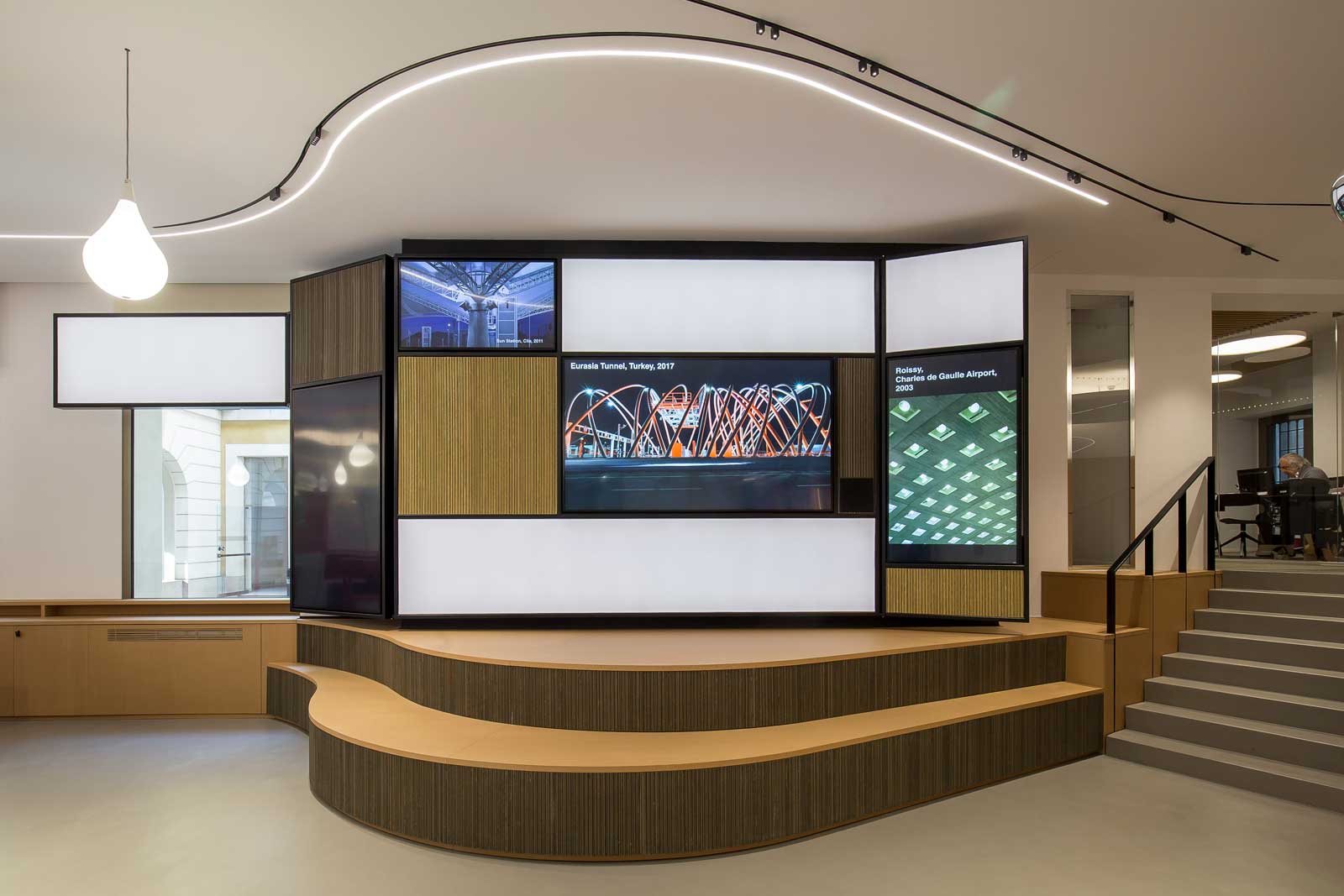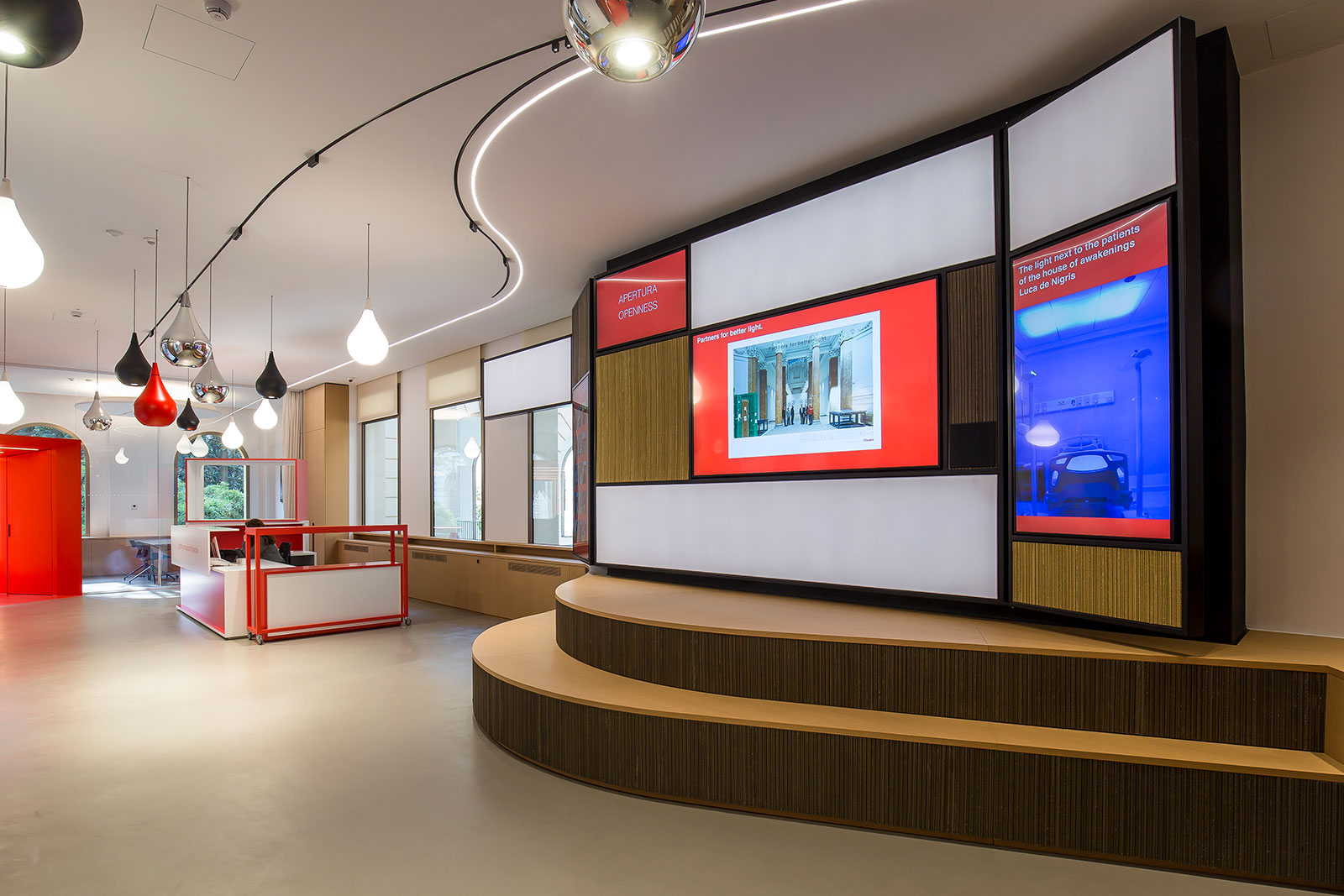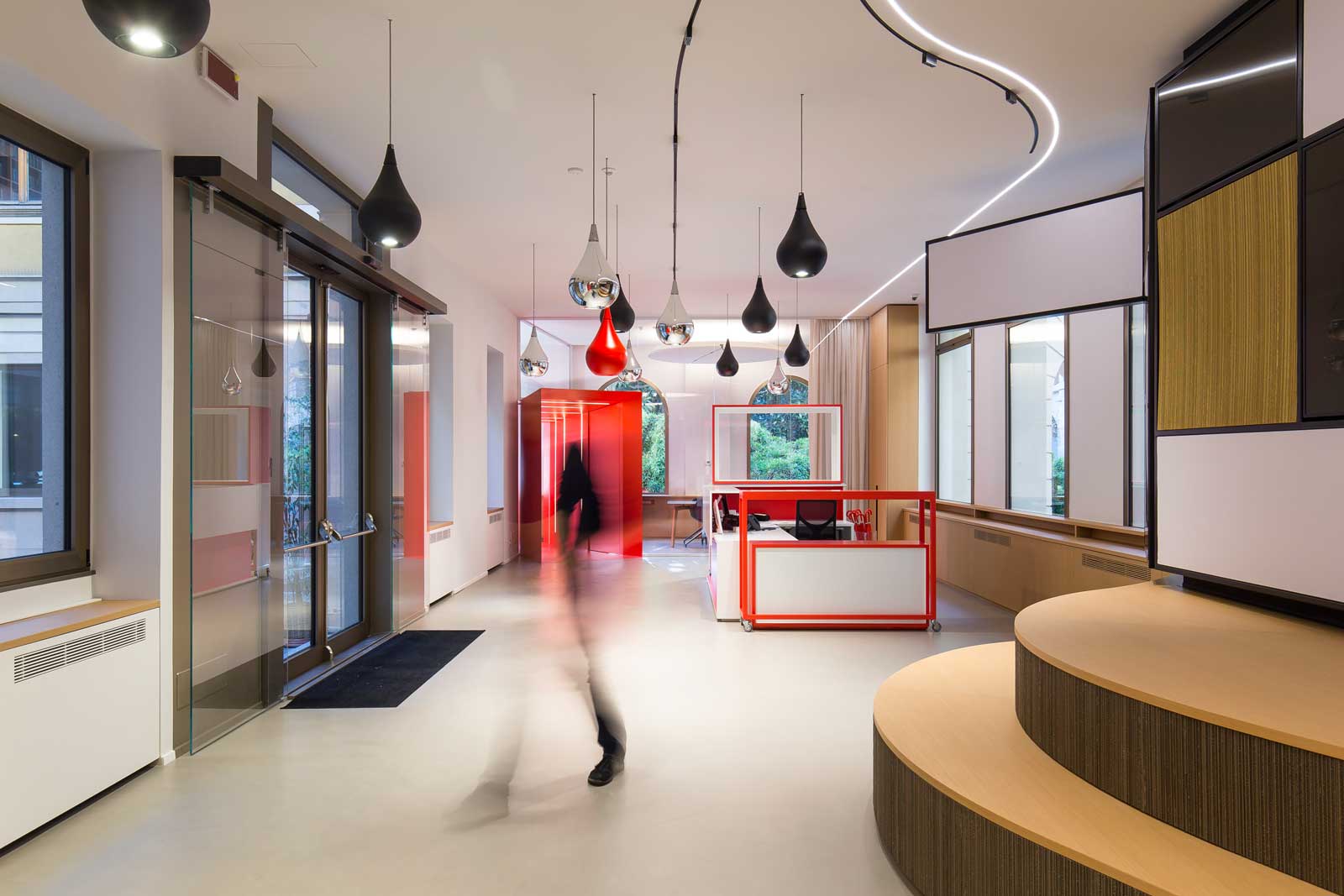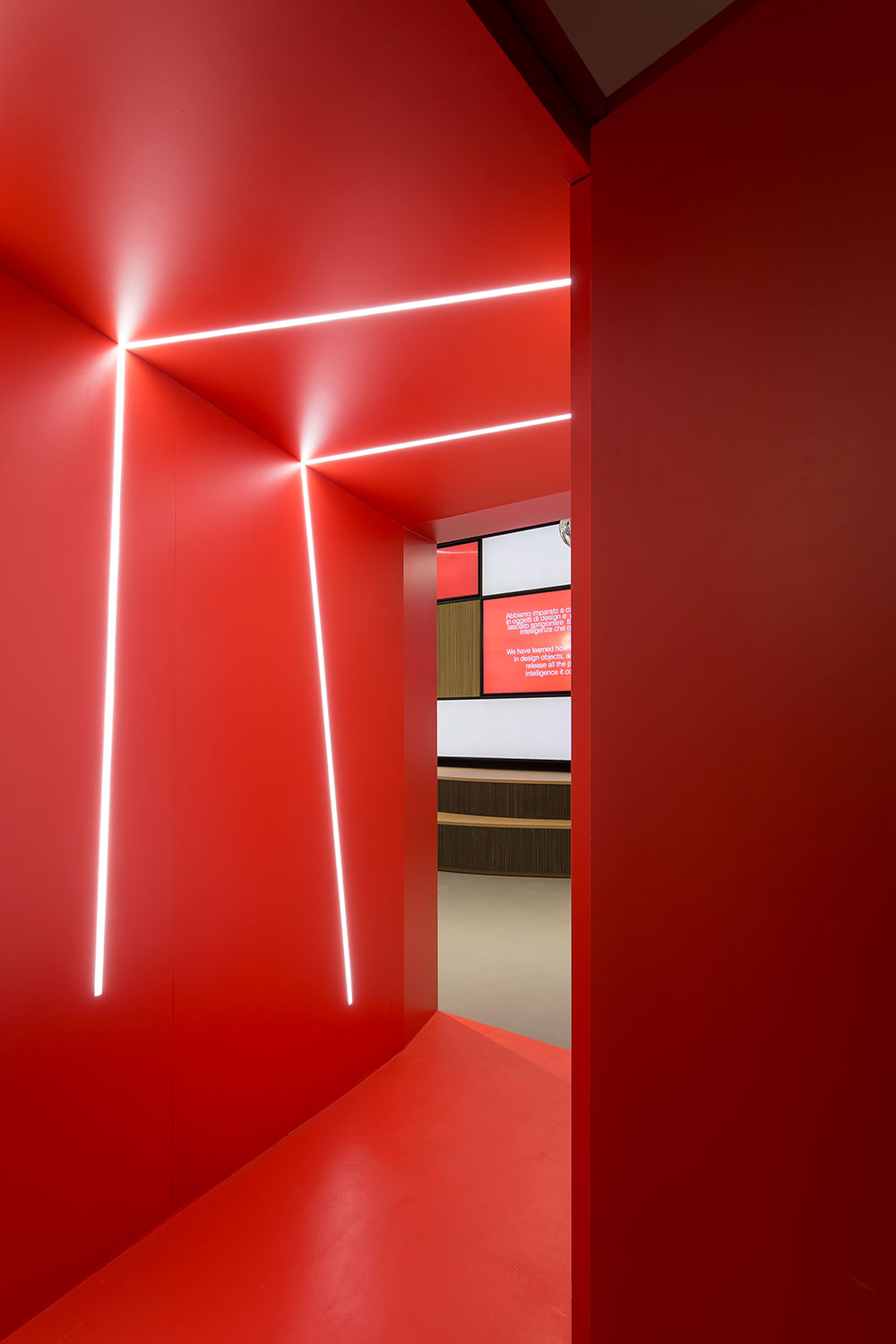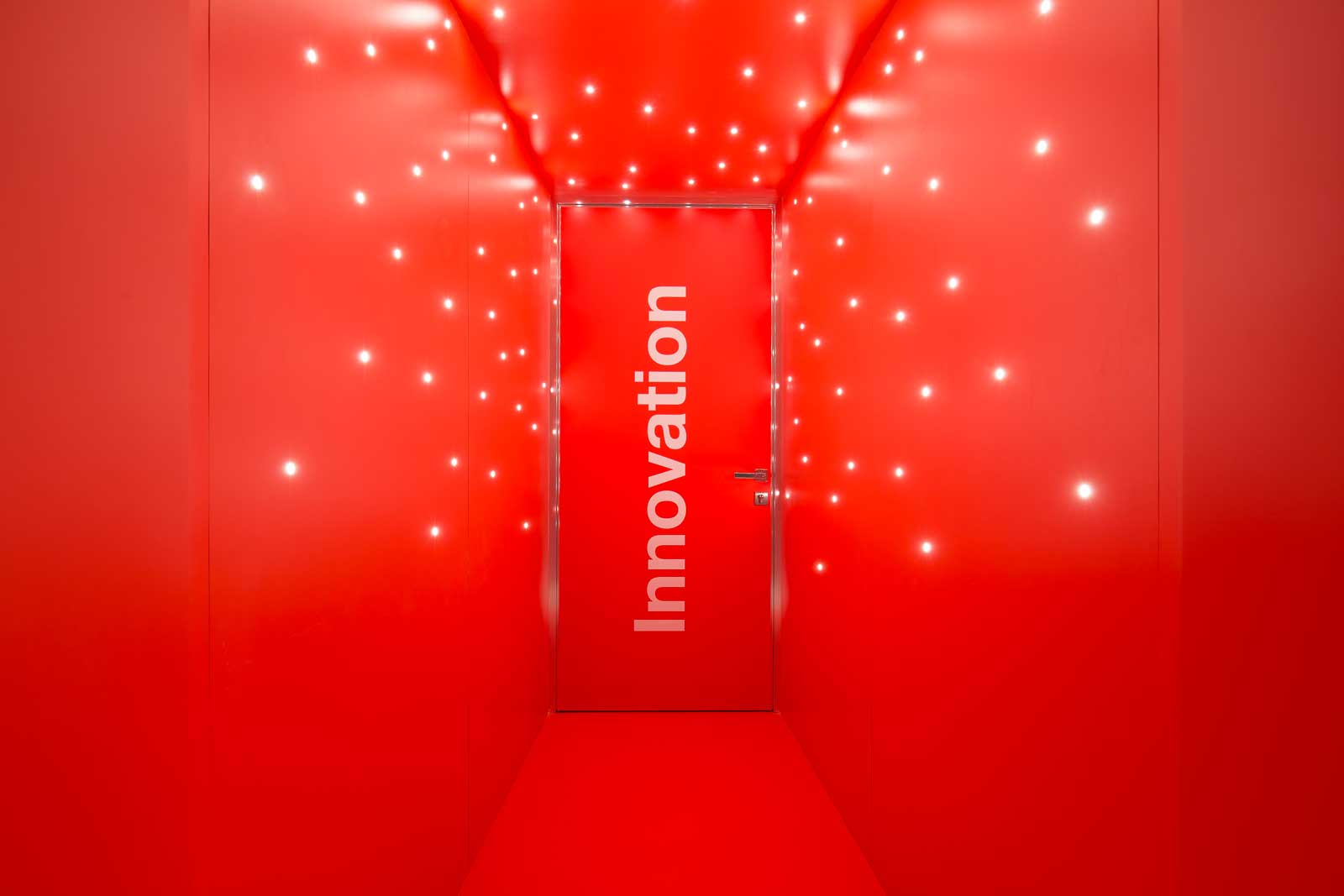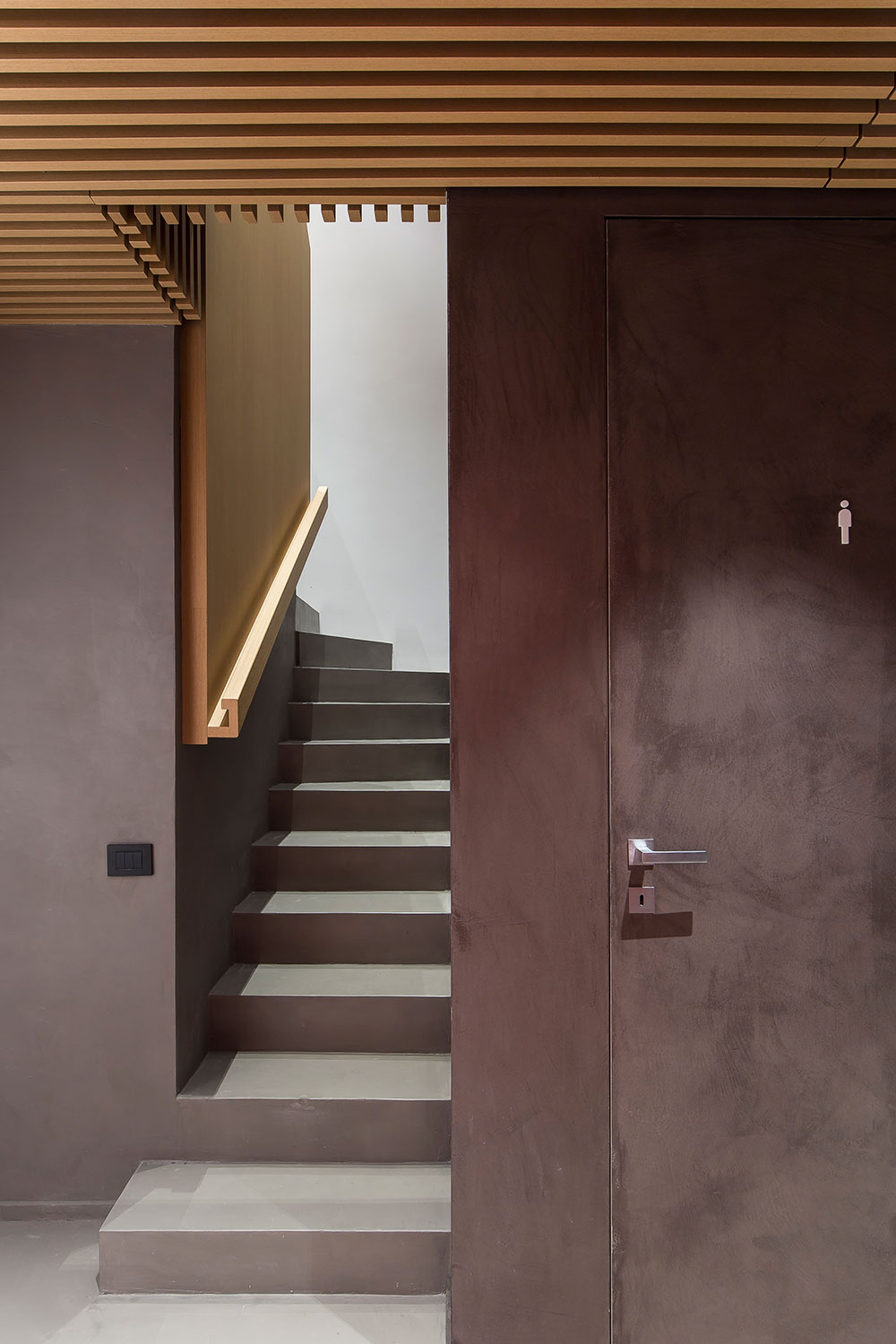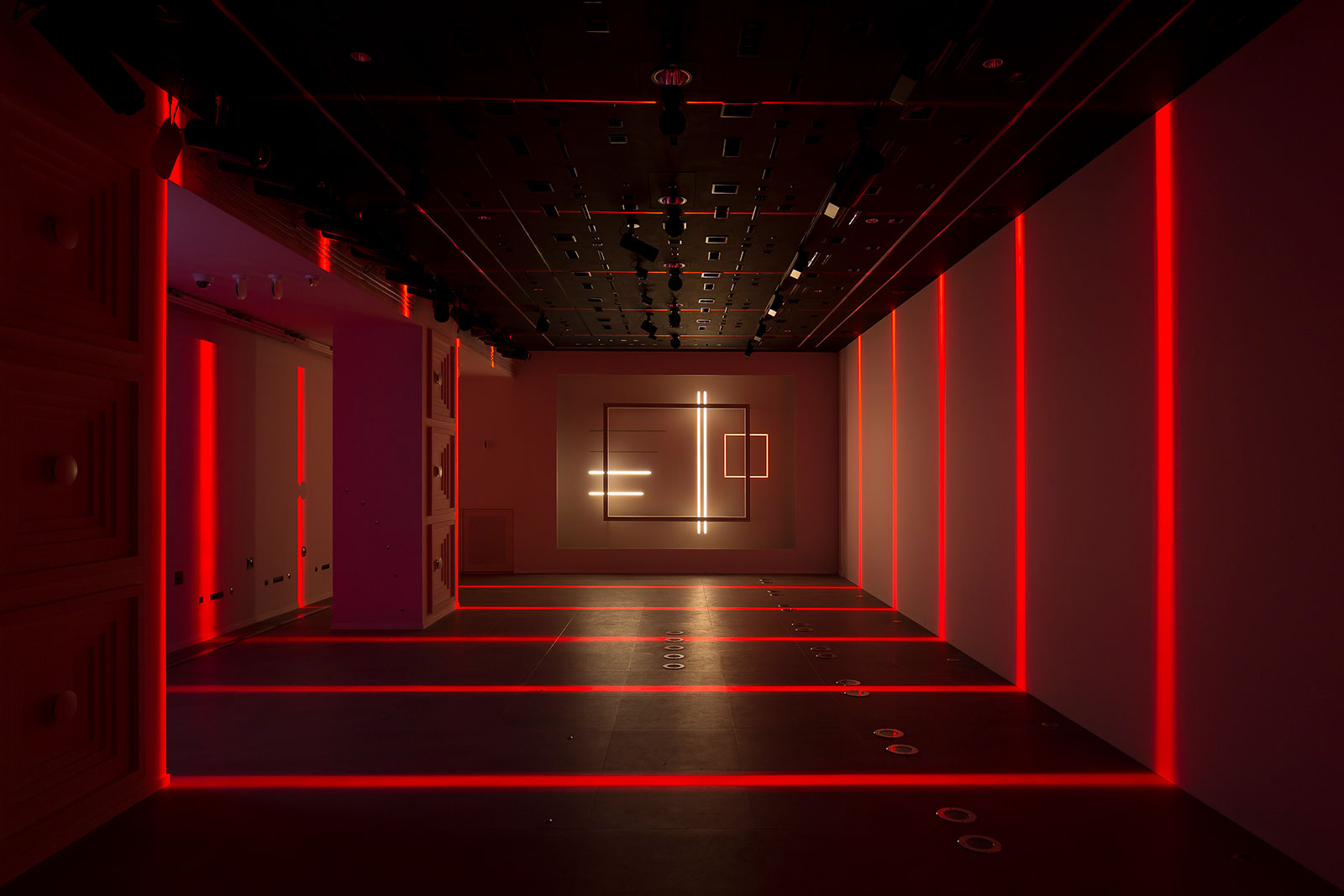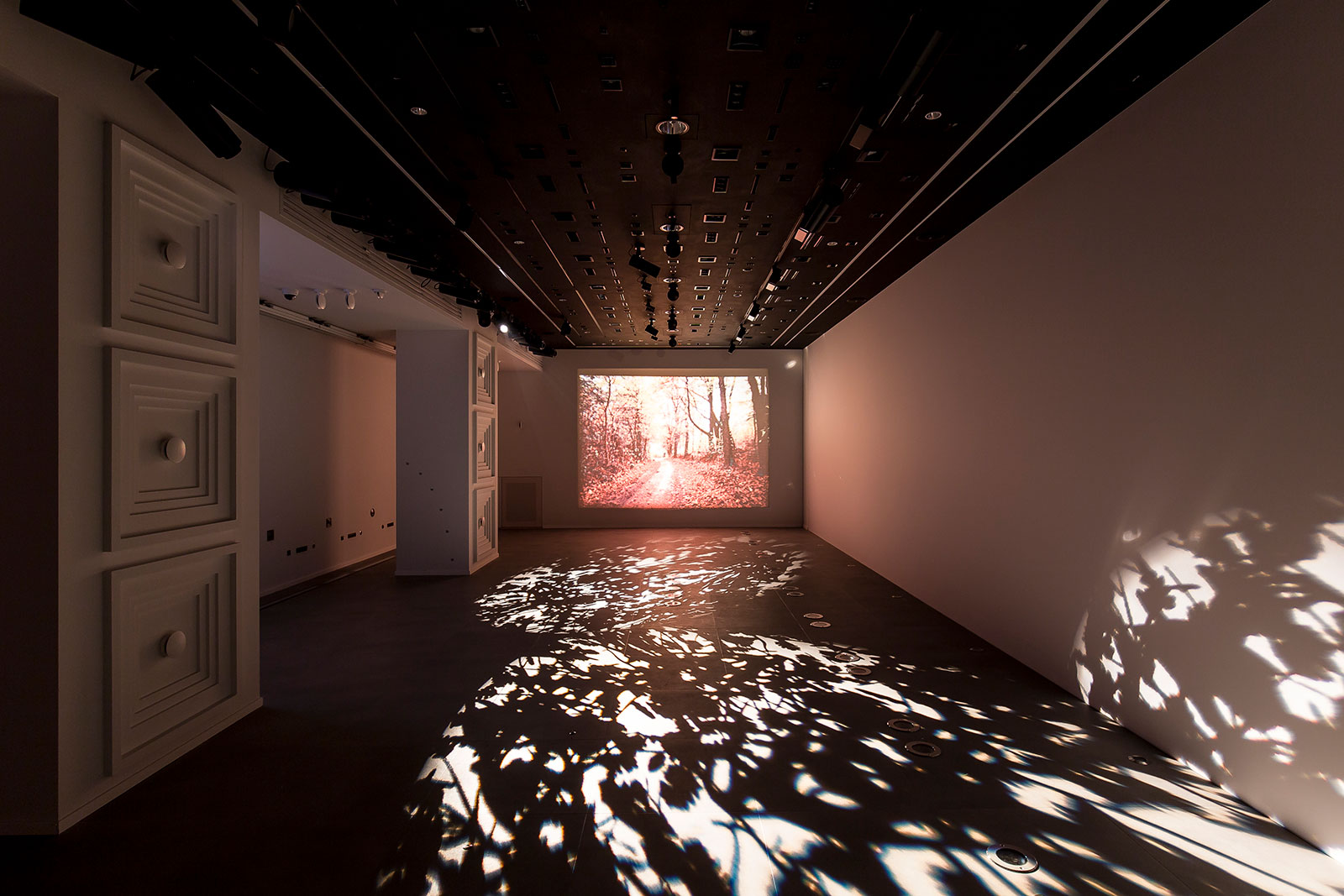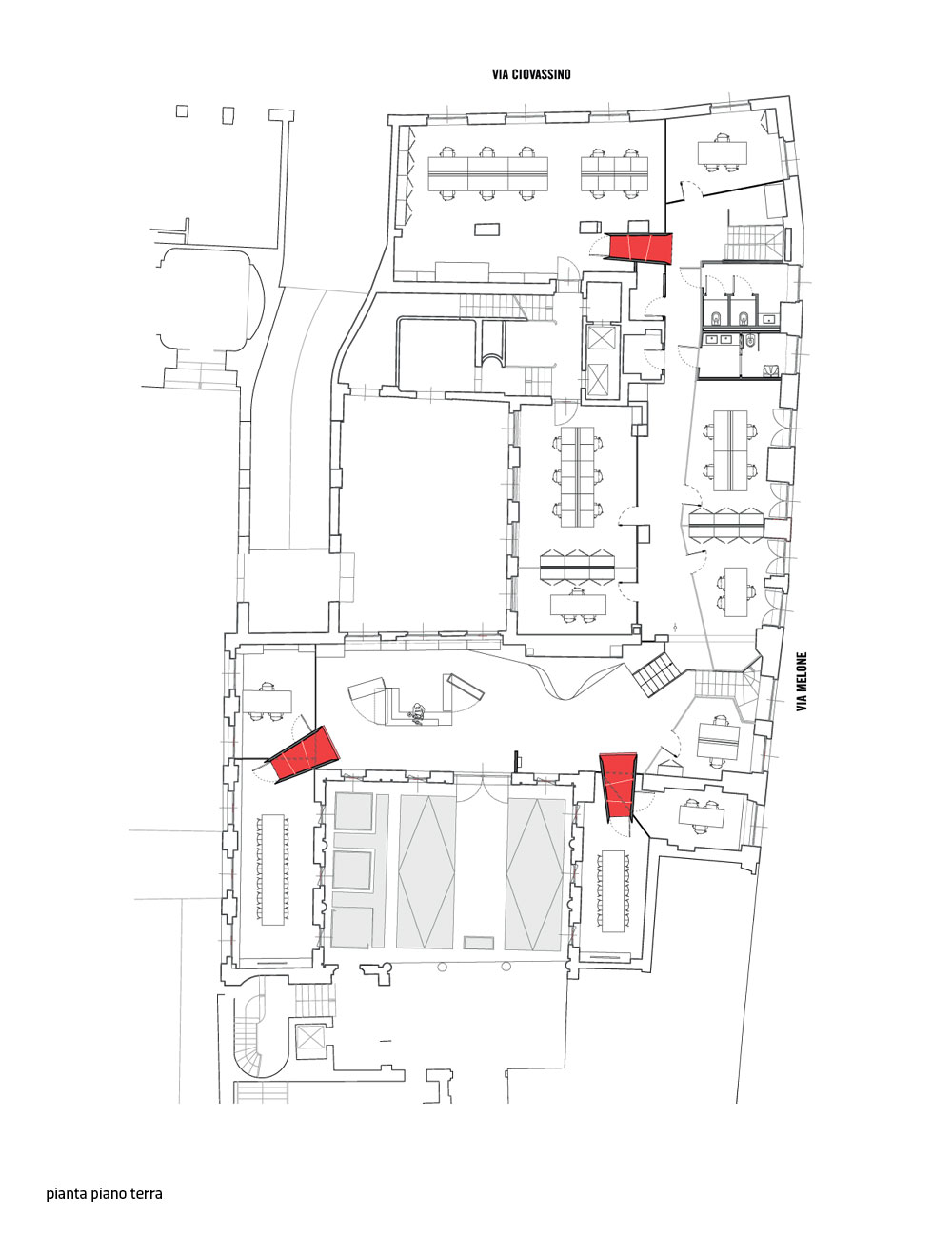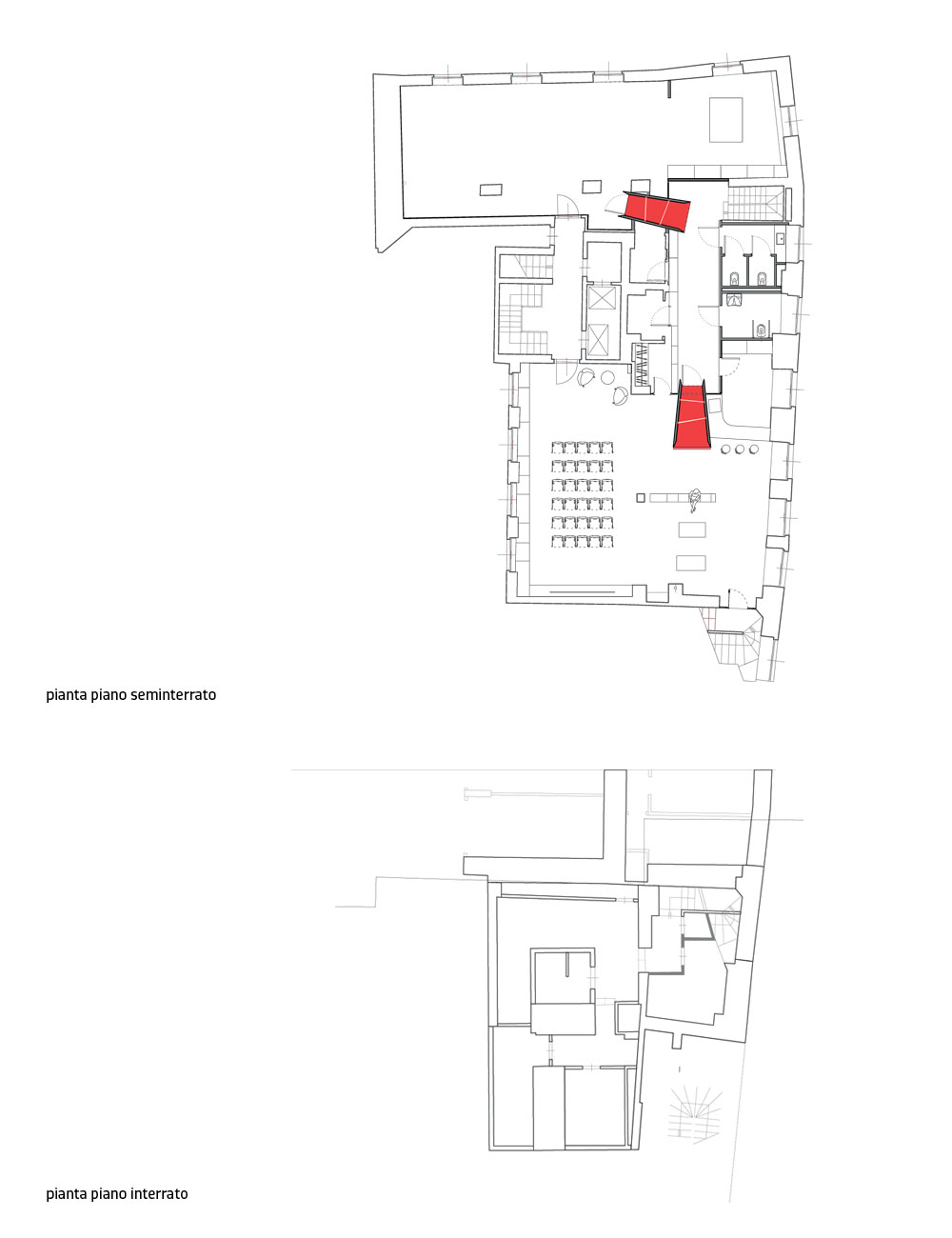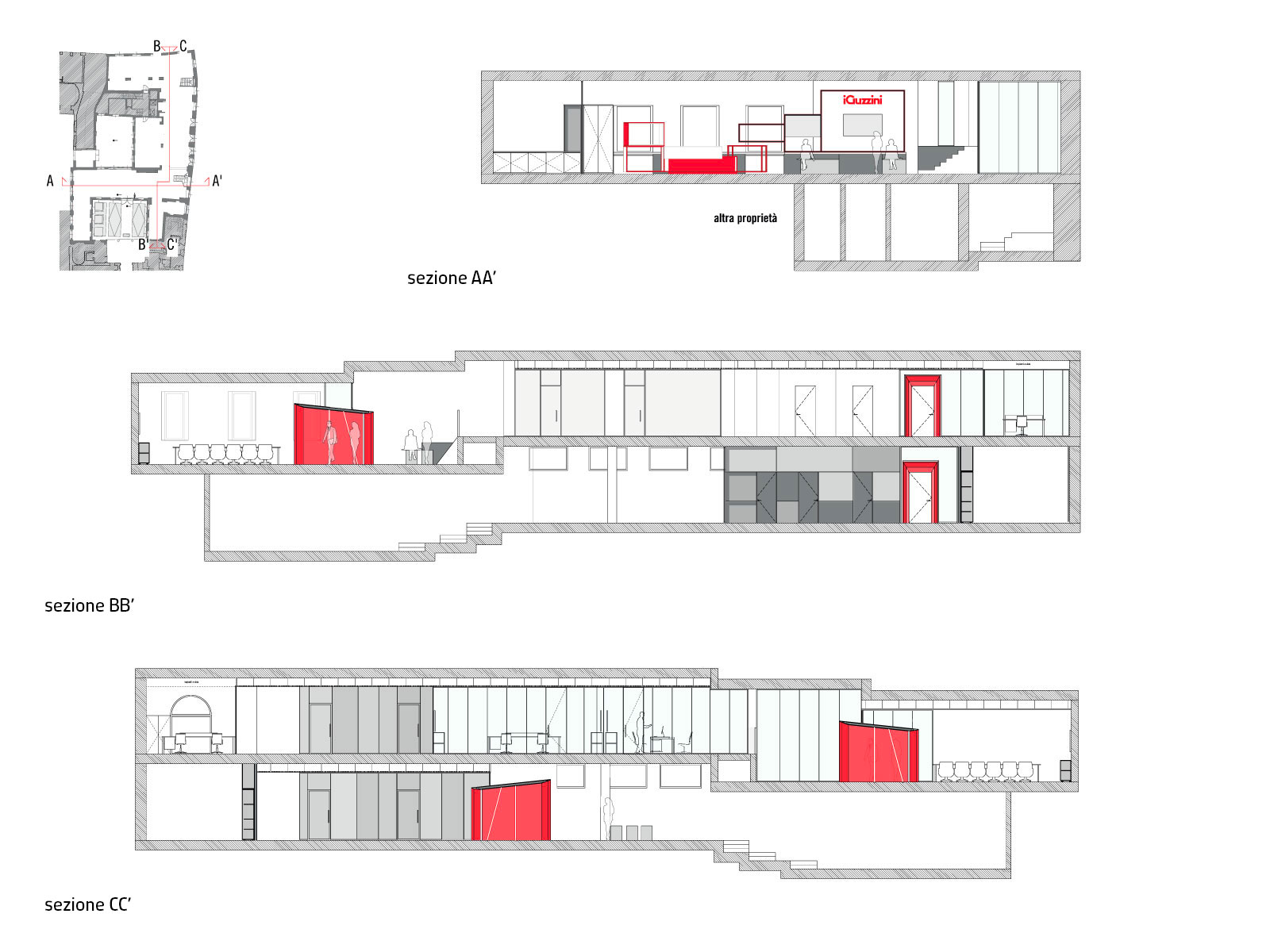 The Light Gate iGuzzini
Milan, Italy
2018-2019

program: New iGuzzini showroom and offices
area: 1000 m2

client: iGuzzini

photos: ©S. Anzini
The project consists in the realization of the new iGuzzini showroom in Via Brera, 5. The entrance from Via Brera gives access to a large hall, where the furnishing elements have been specifically designed. From the hall you can access the meeting rooms and the office areas. With the new wooden and resin staircase you have access to the floor at an altitude of +1.20 where the operating offices are located. In the basement a large lounge to be equipped for events and conferences for about 90 people, directly connected to the bar. Through the connective element one reaches the Light Experience, where the light experiments are located.