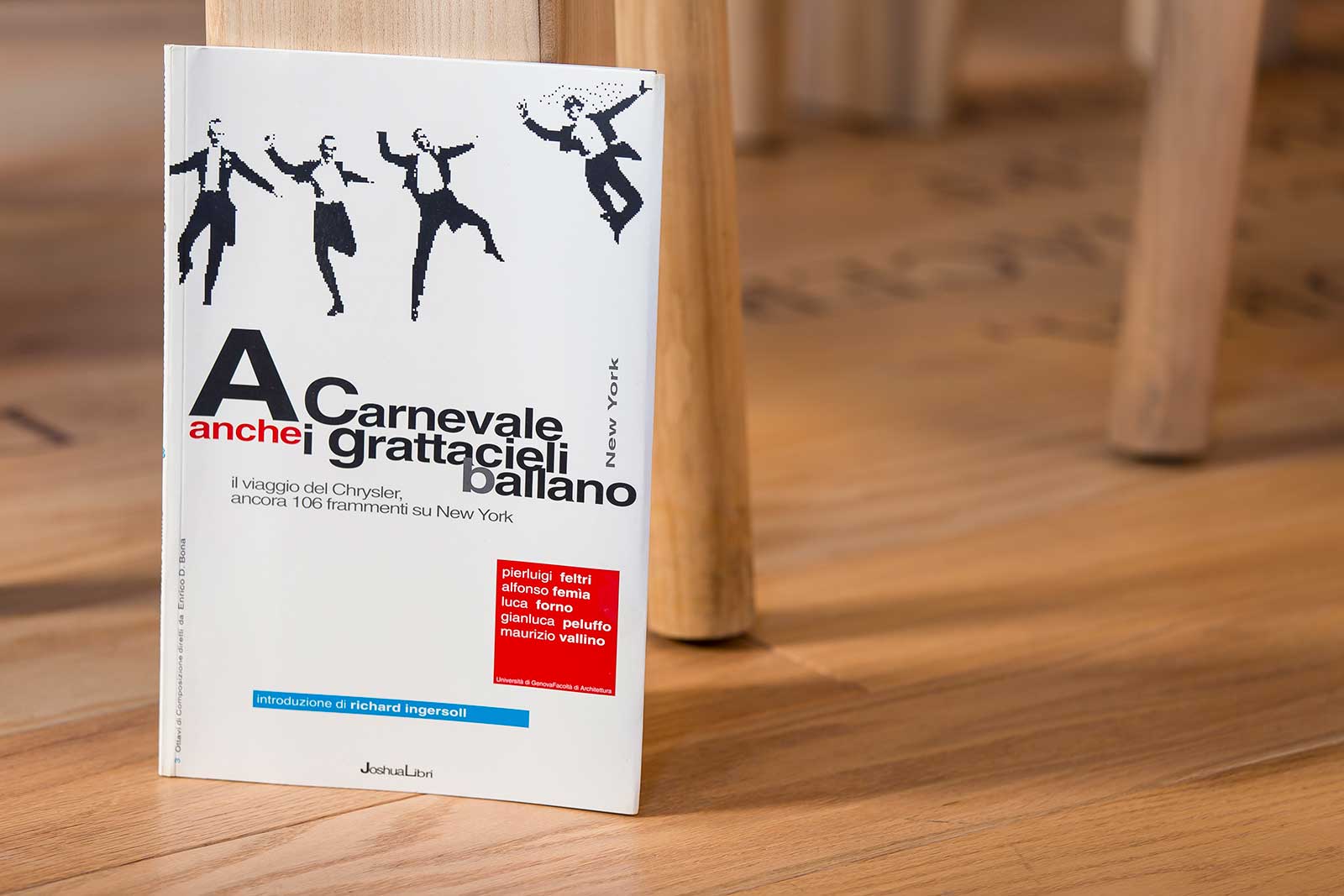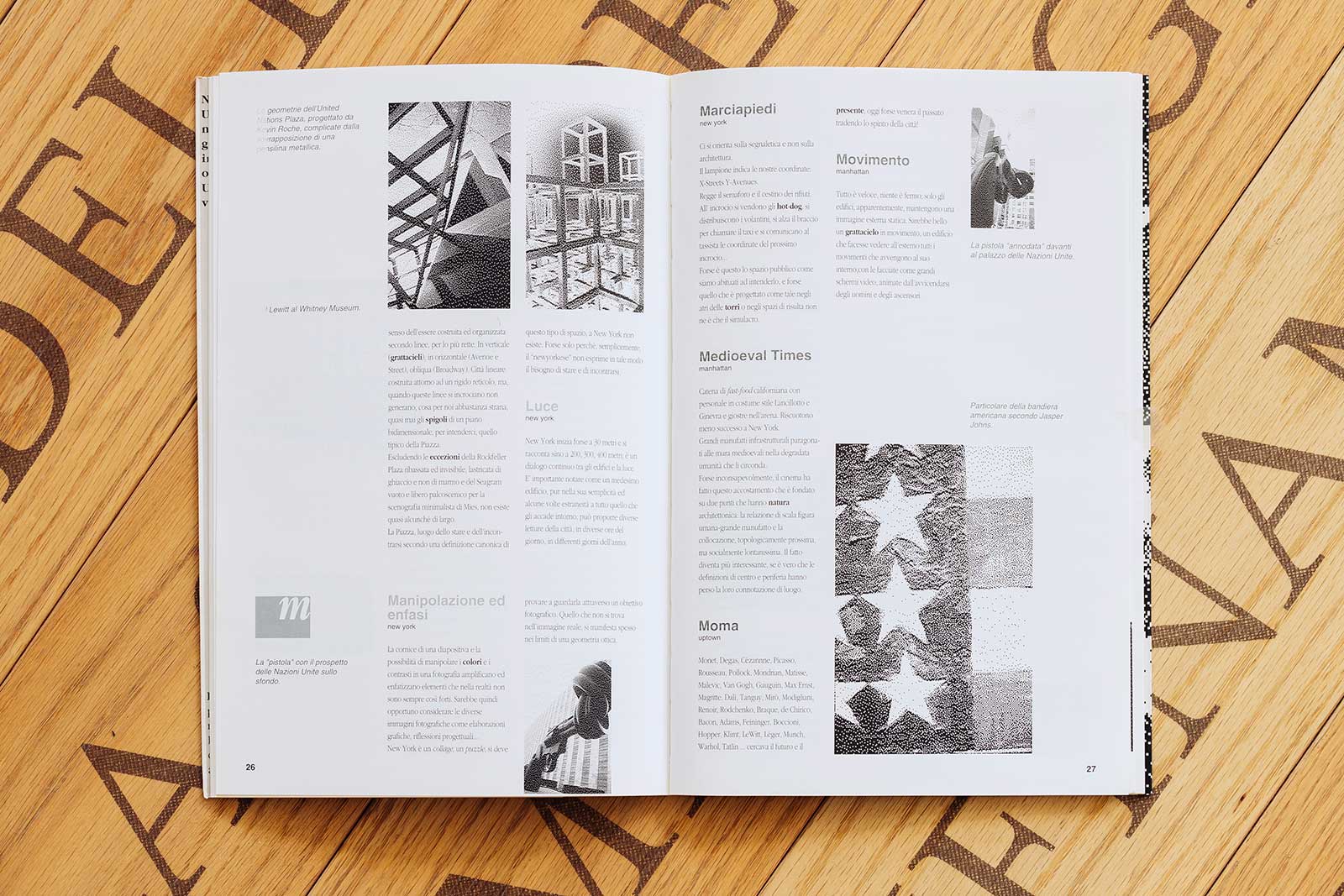 A carnevale anche i grattacieli ballano
edited by: Pierluigi Feltri, Alfonso Femia, Luca Forno, Gianluca Peluffo, Maurizio Vallino
production: Joshua Libri
©1994

November 1993 – June 1994. Work experience become syllabary emotions of the young authors on a reality indispensable in Western culture. A book for anyone who has lived in New York, visited or dreamed.