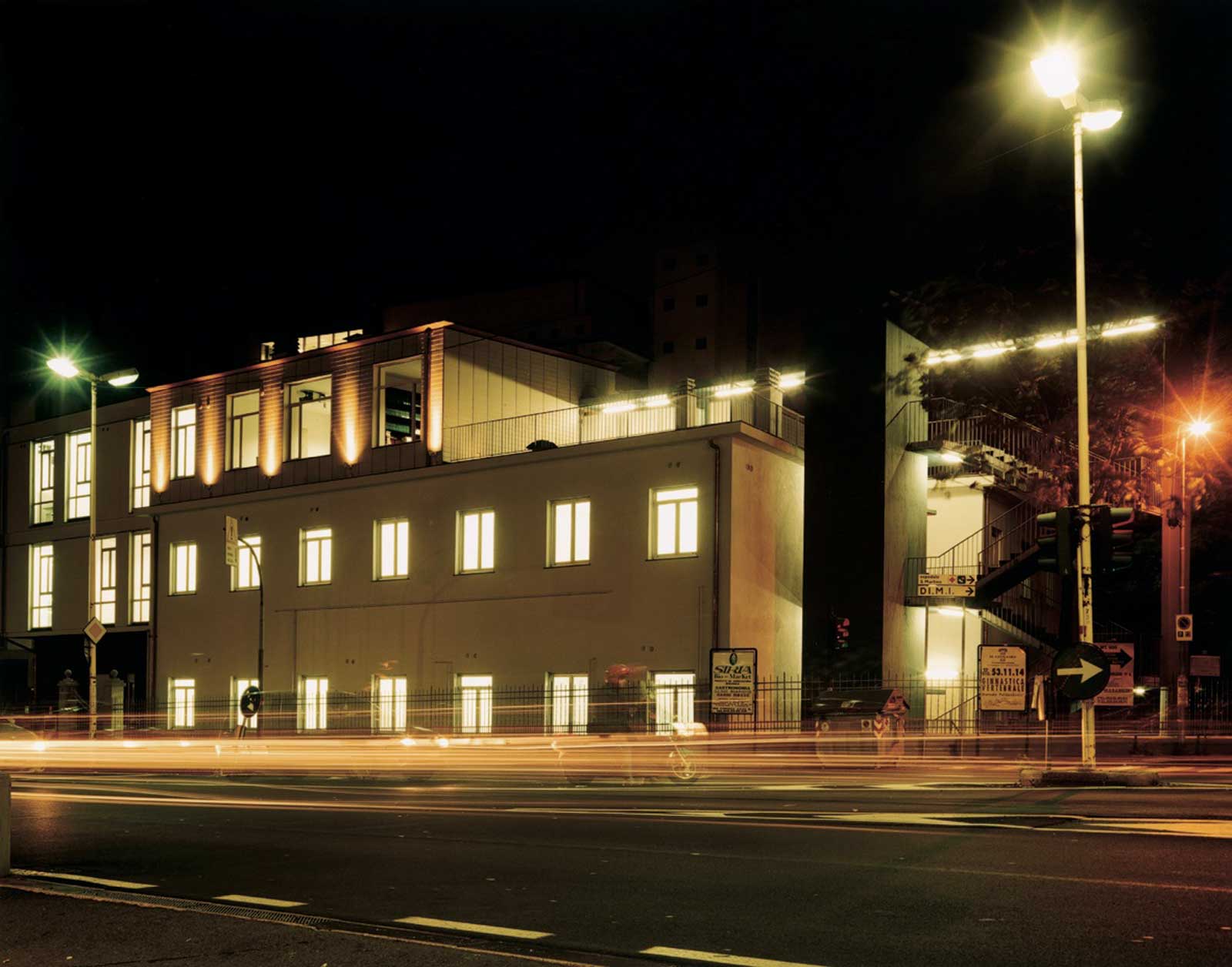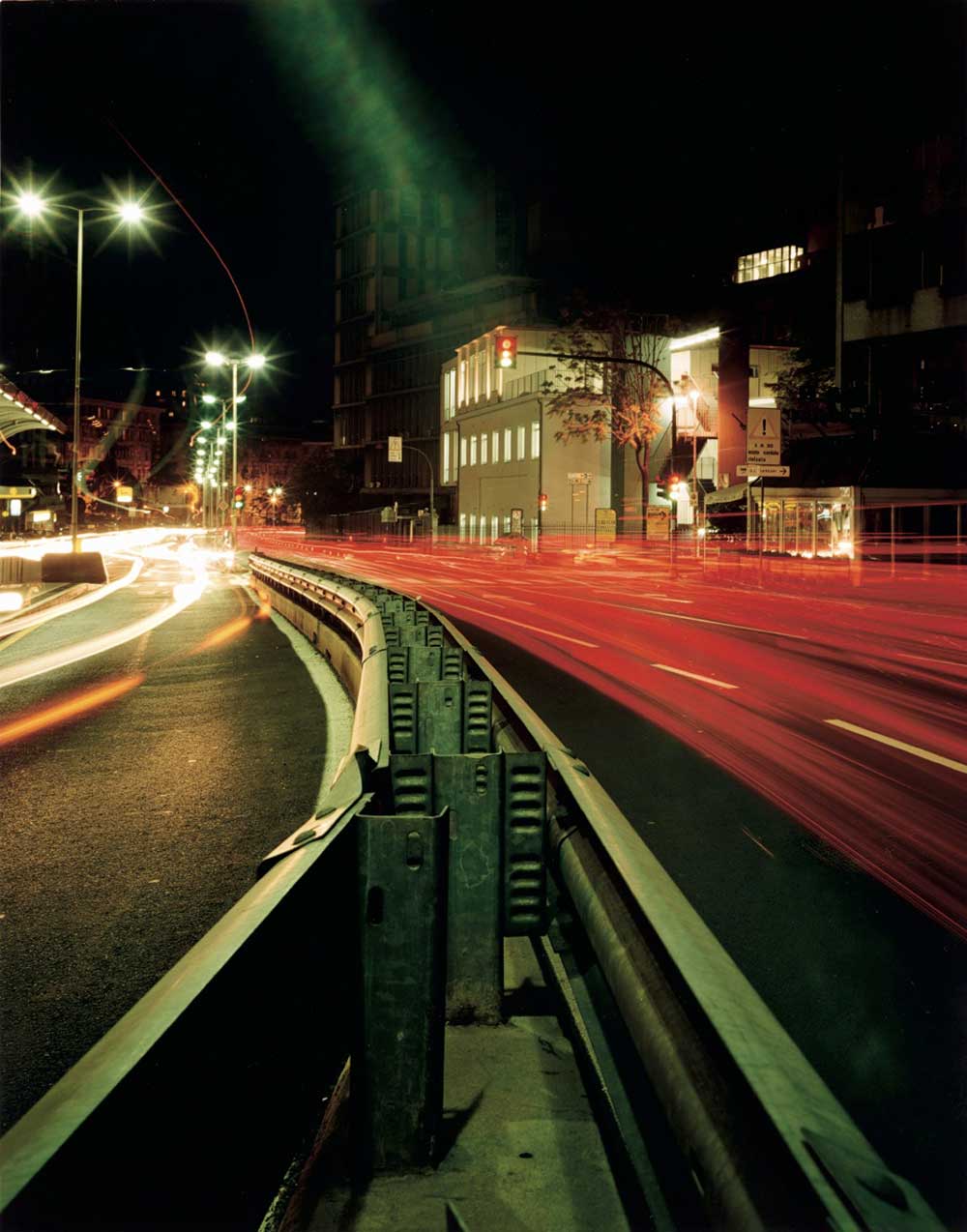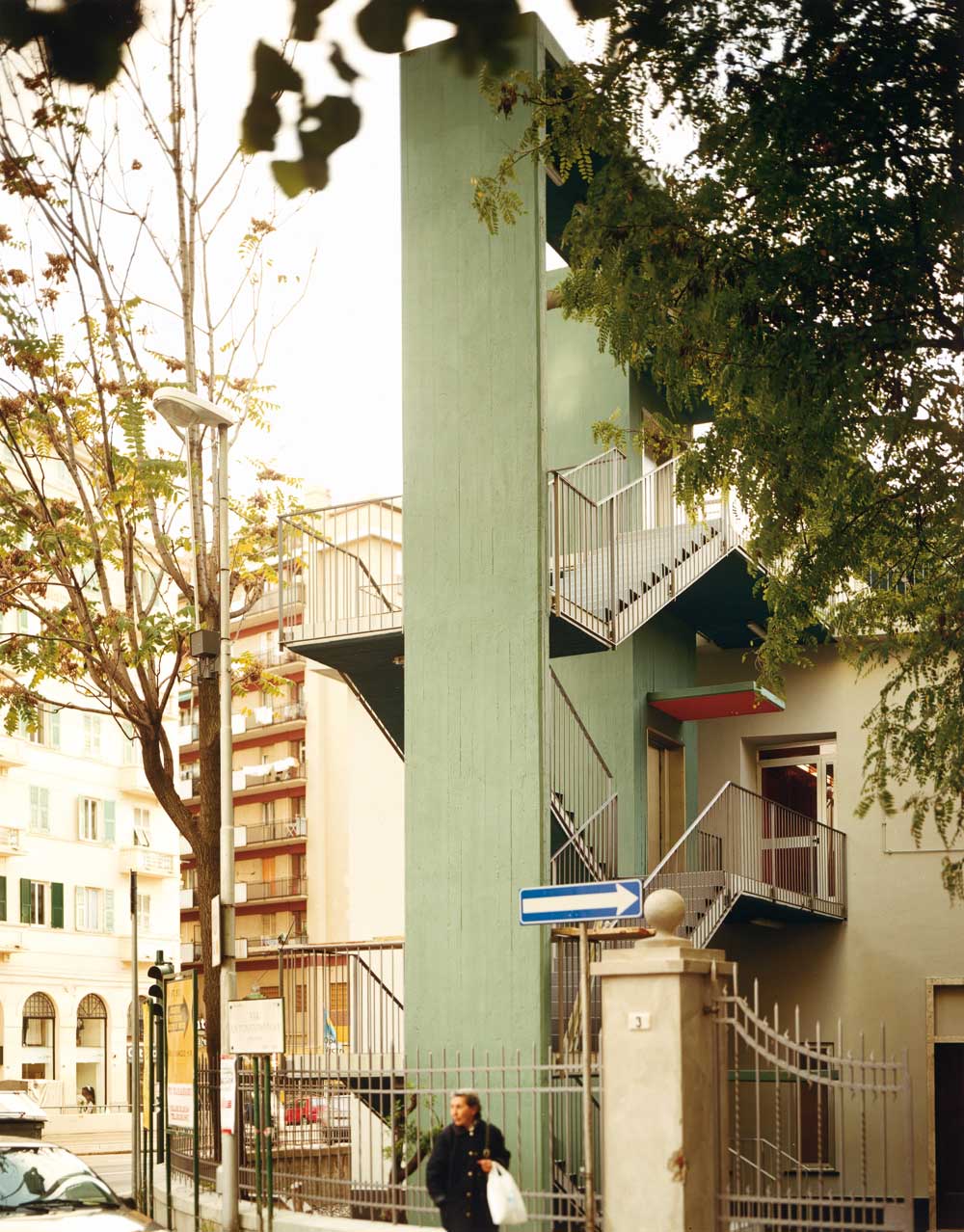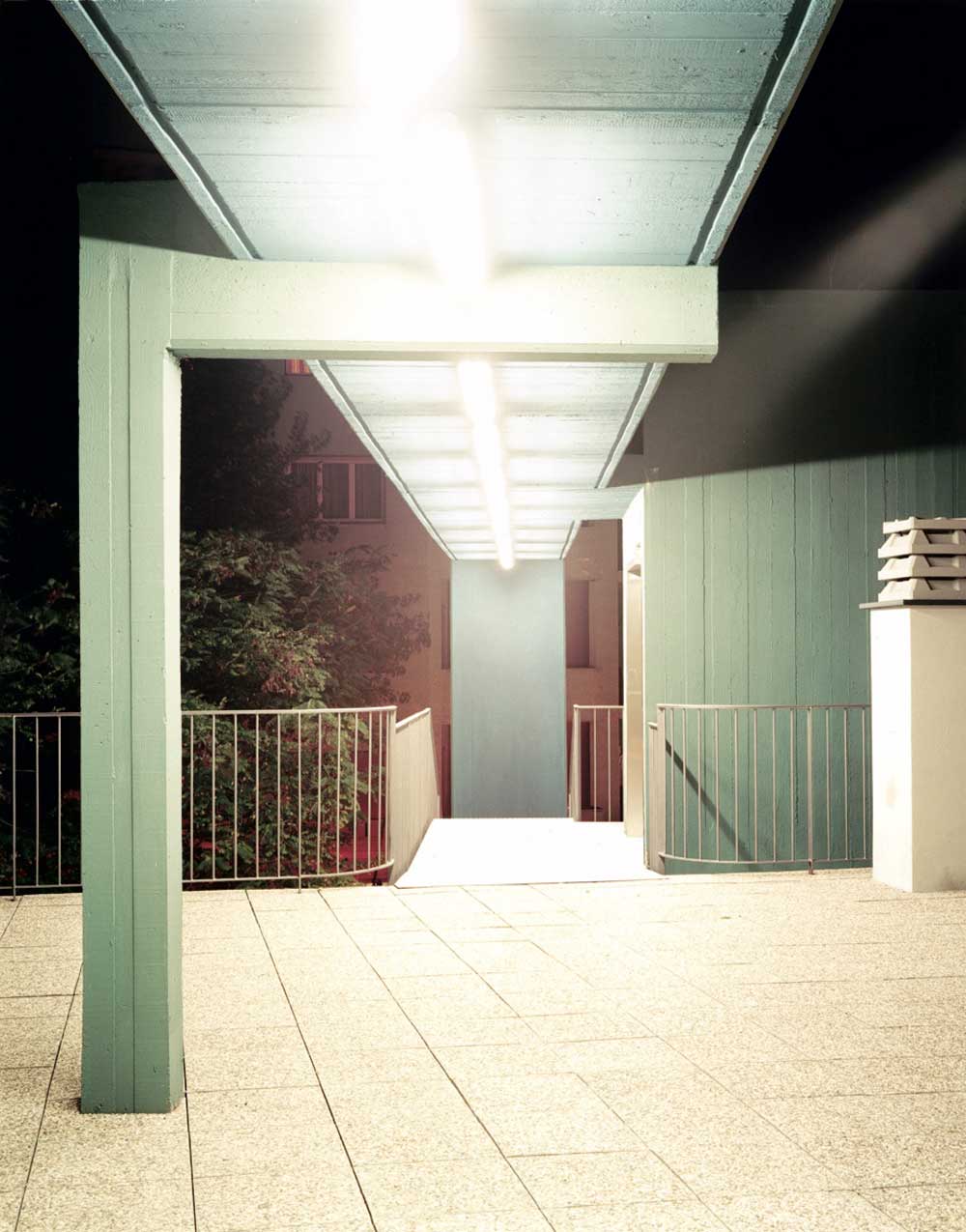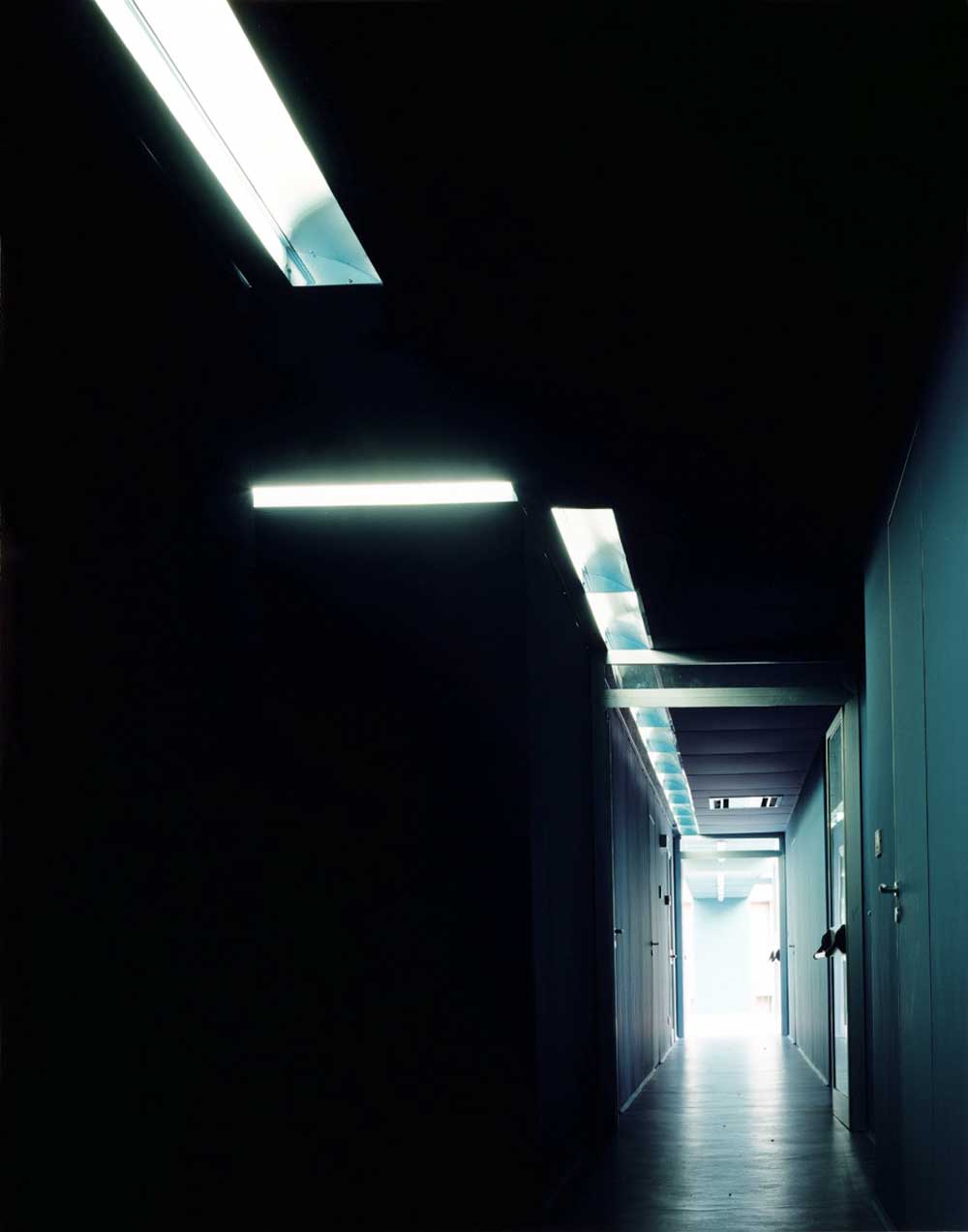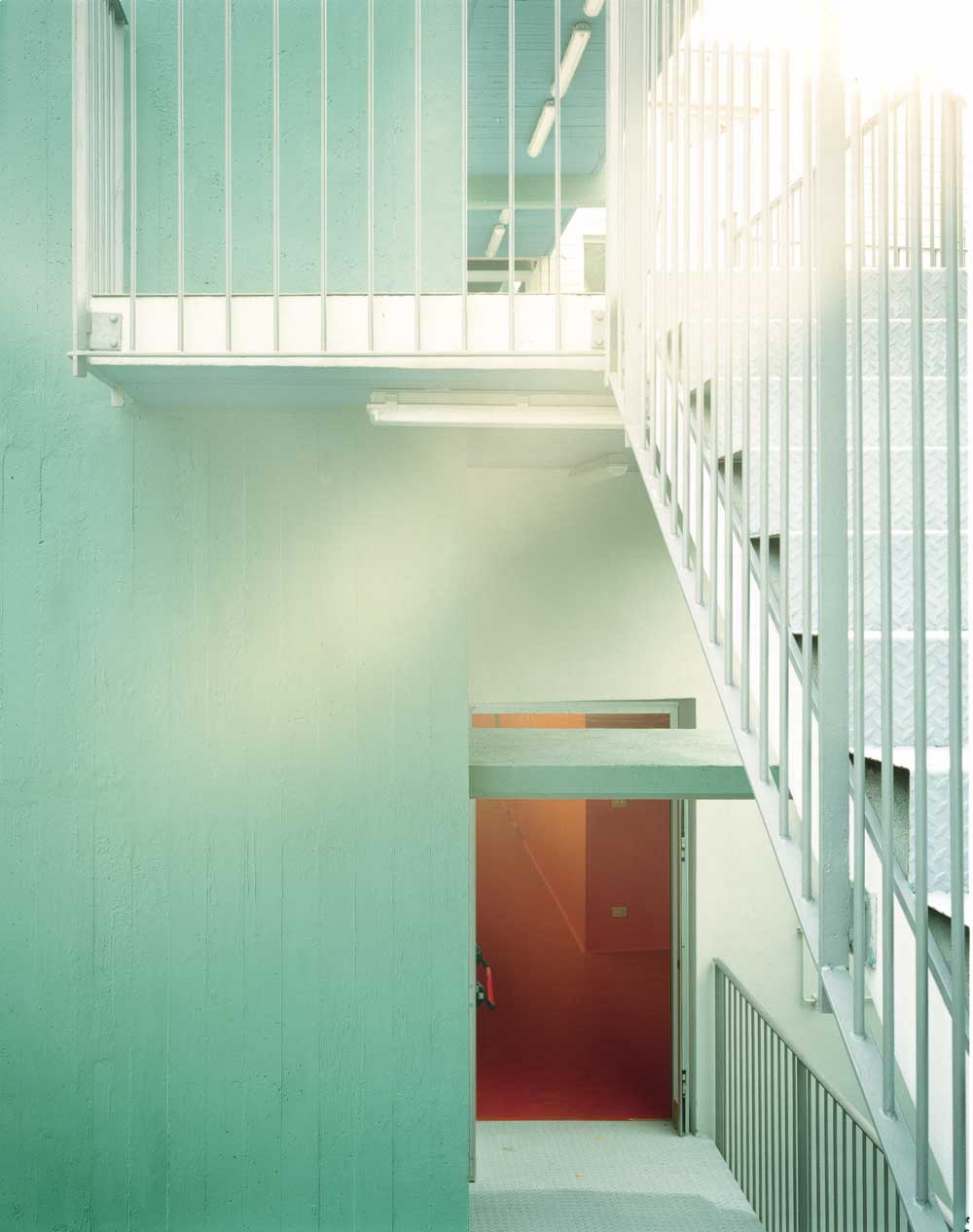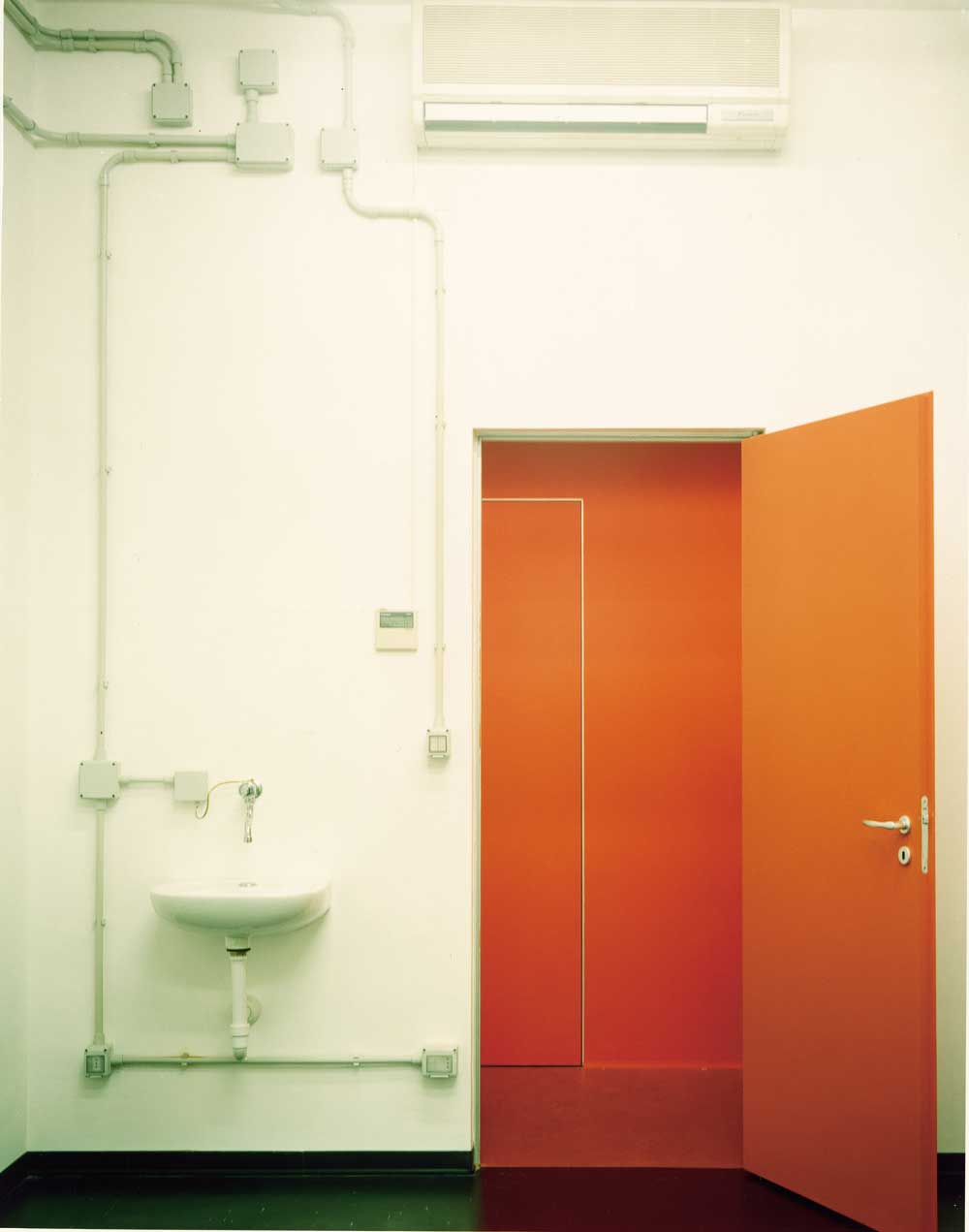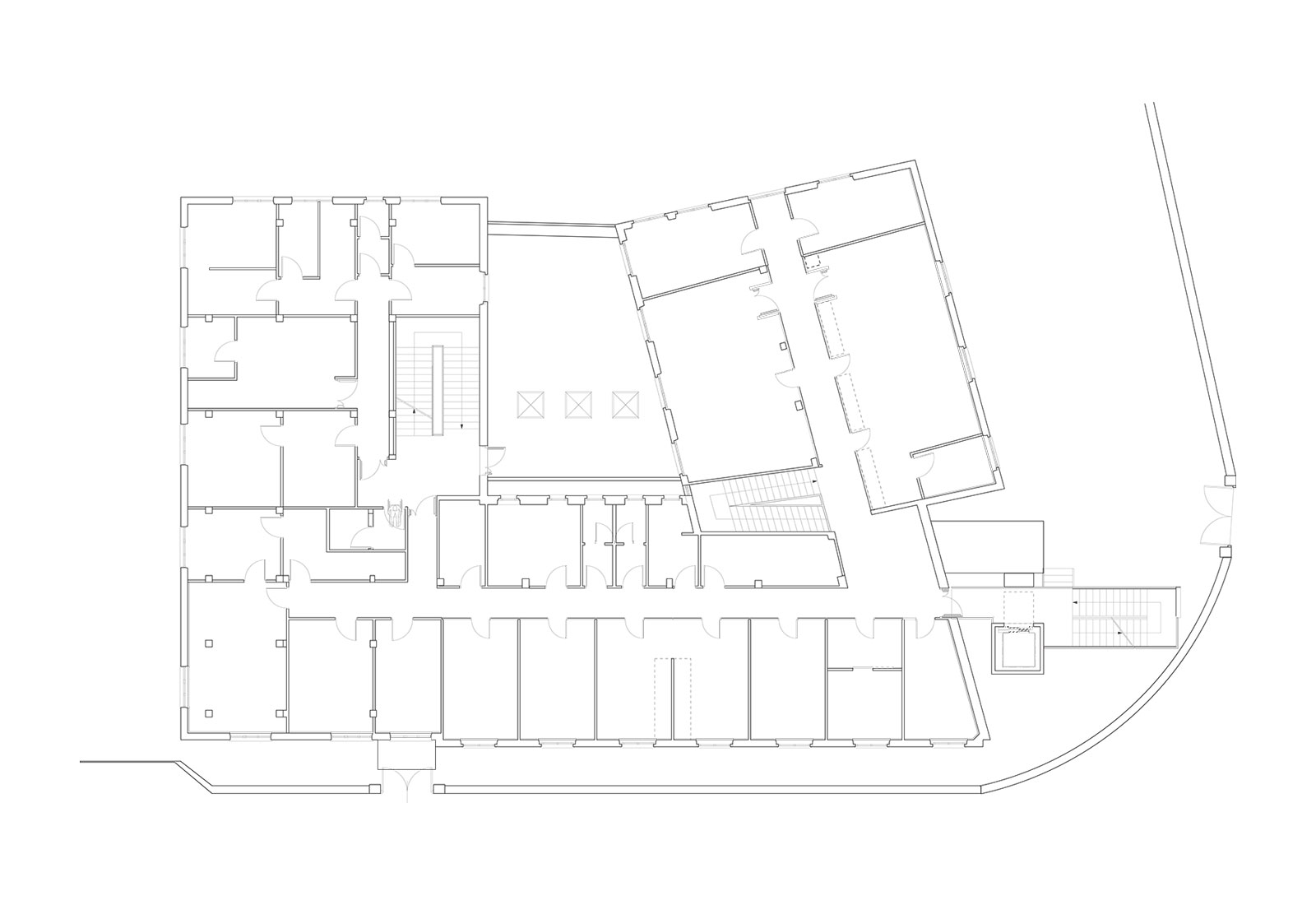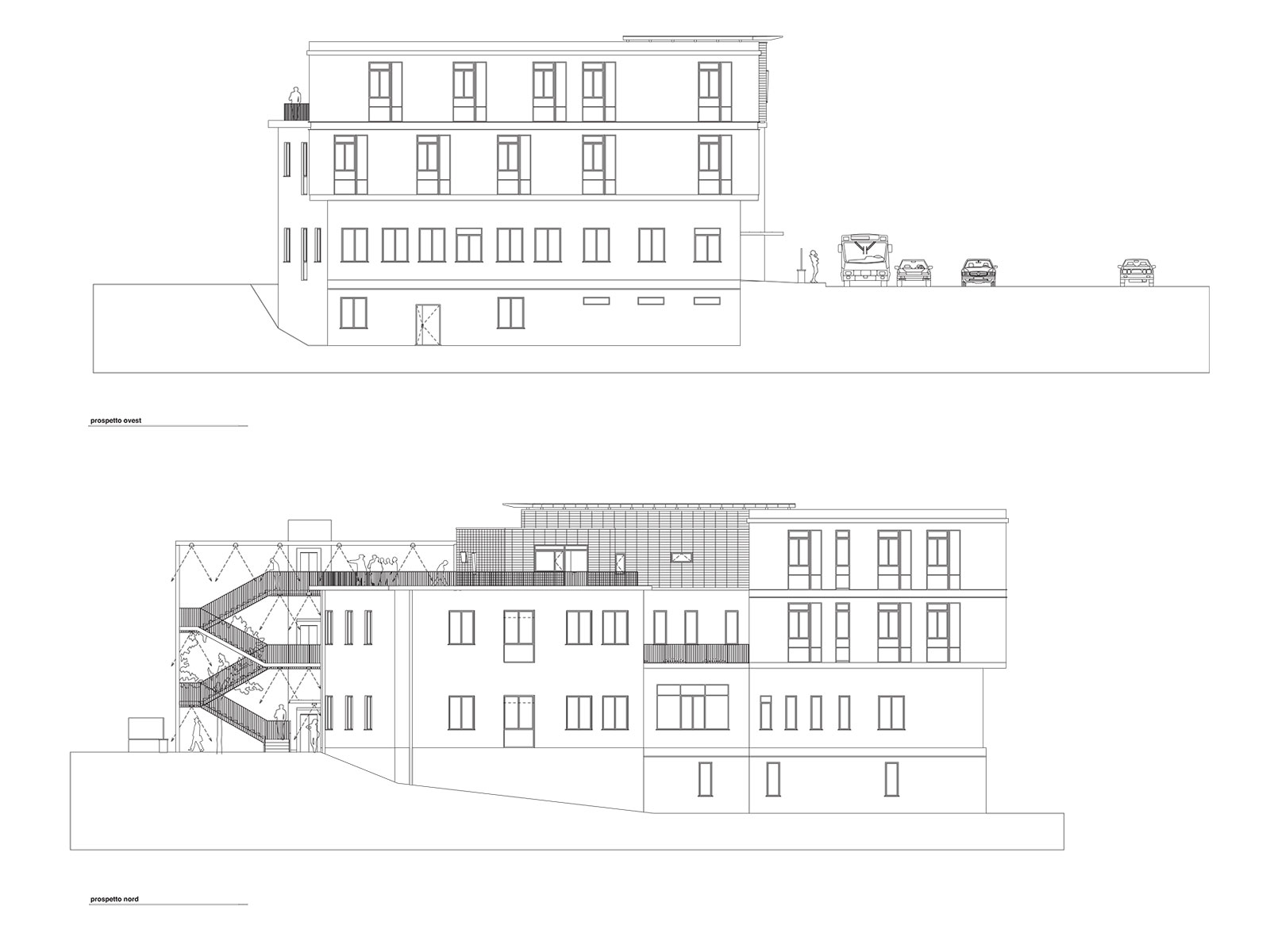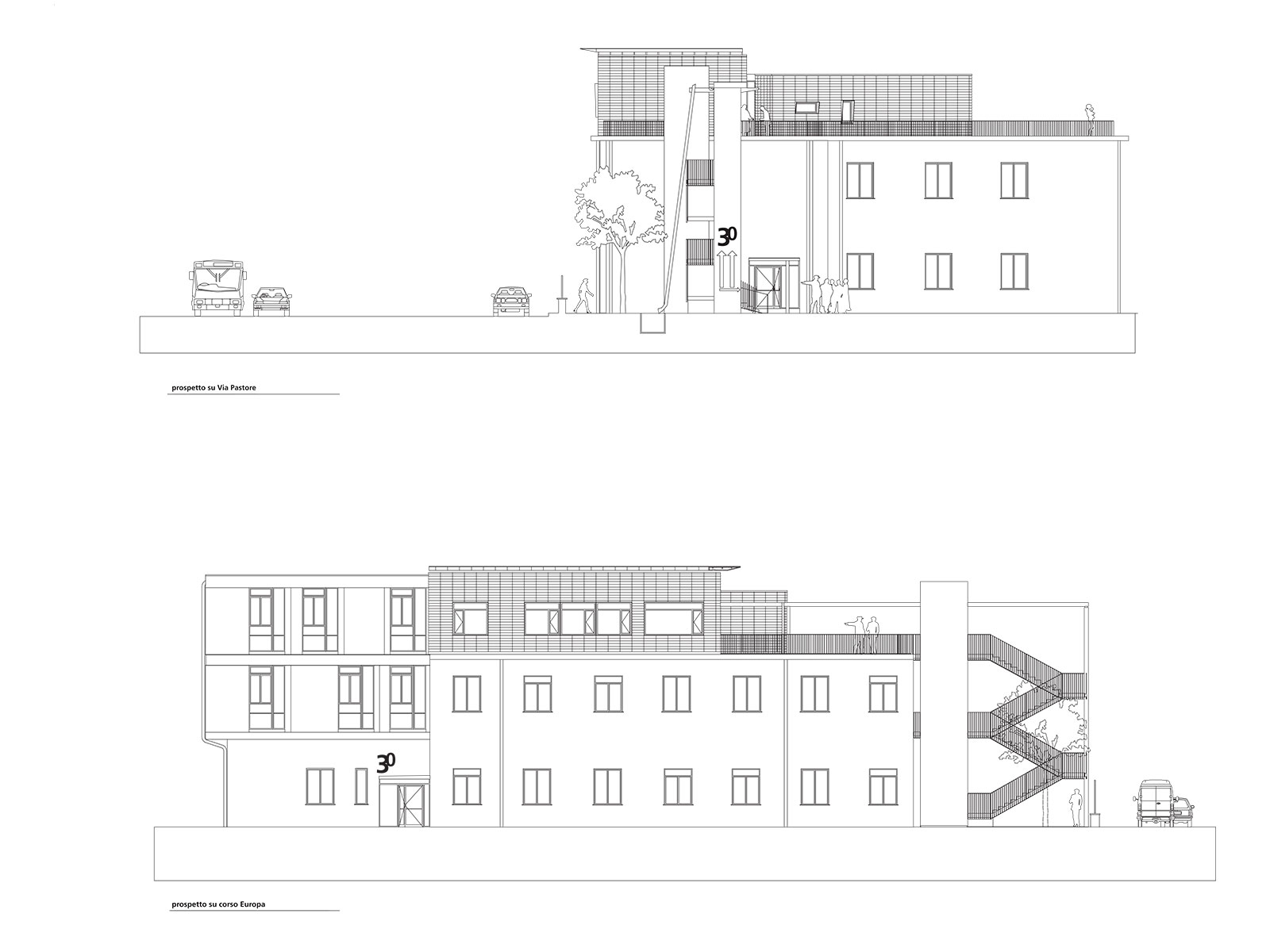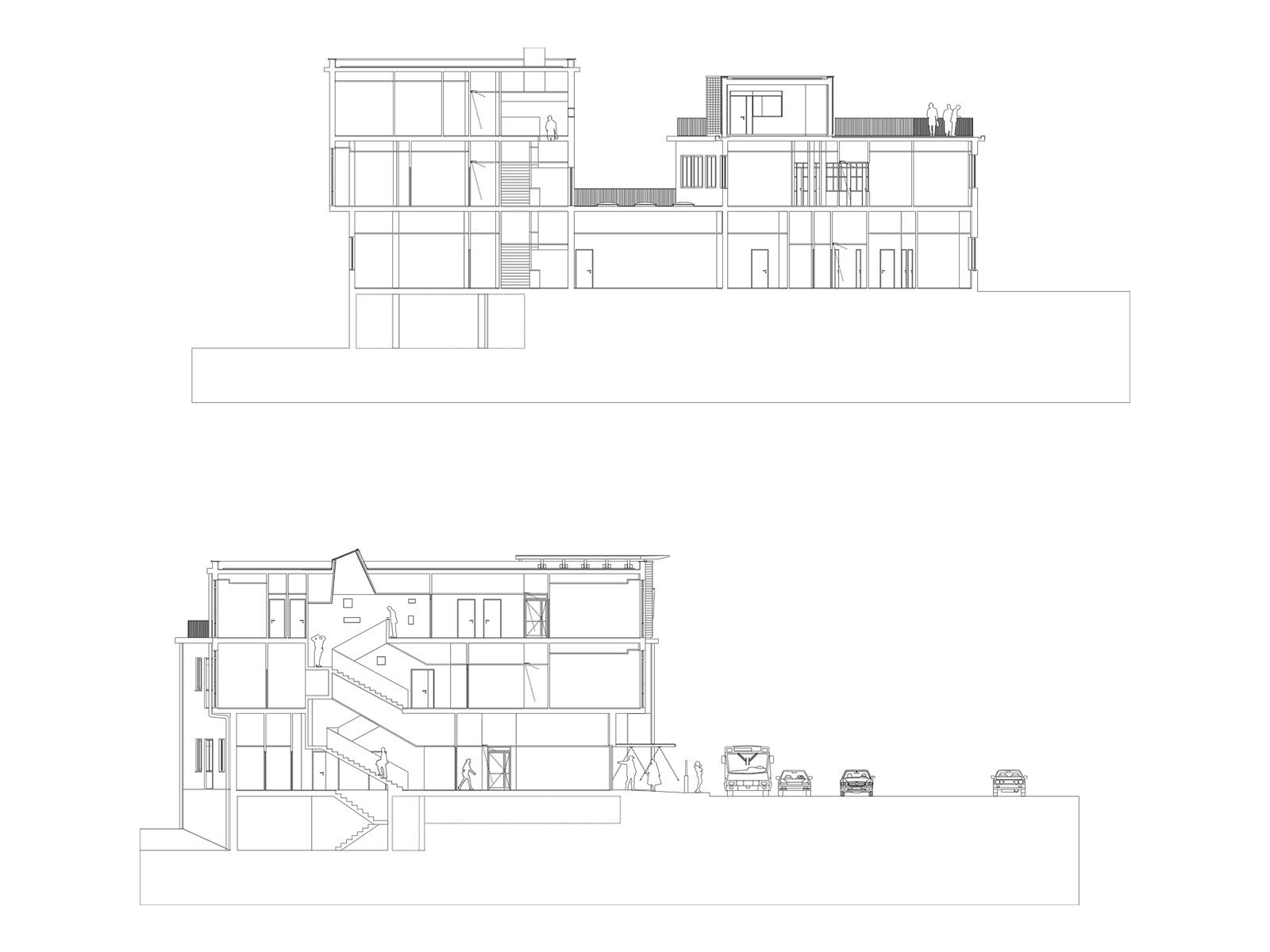 University laboratories and rooms
Genoa, Italy
2001

program: Requalification of the former industrial-chemistry building for an university department (laboratories, classrooms and offices)
area: 1 800 m2
client: Ministero dei Lavori Pubblici,
Provveditorato Regionale alle Opere Pubbliche per la Liguria
project: Alfonso Femia * with Paola Arbocò, Pierluigi Feltri, Maurizio Vallino
structural engineering: Fulvio Macchia
services engineering: Sandro Morandi
procedures manager: Maurizio Modena, Provveditorato Reg. OO.PP. per la Liguria-Genova
contractor: Mancini srl
safety and building yard advisor: Fulvio Macchia
photos: ©E.Caviola
"Inside the building, two different itineraries are marked by different colours (green and orange) and dimensions." AF
The plan concerns the renovation of a 50's building. This building will house laboratories, offices and lecture halls of Medicine faculty. The building is located at the entrance of S. Martino hospital-university complex: the new building will become the entrance to this complex, renowned at international level. The functional renovation has led to the creation of a new staircase-lift system which is now the basic feature of the building.
The structure of the building will be stressed by the peculiar surface treatment, the elements constituiting the main building will be highlighted and the distribution system will match the new volumes of the roof.
Inside the building, two different itineraries are marked by different colours (green and orange) and dimensions.