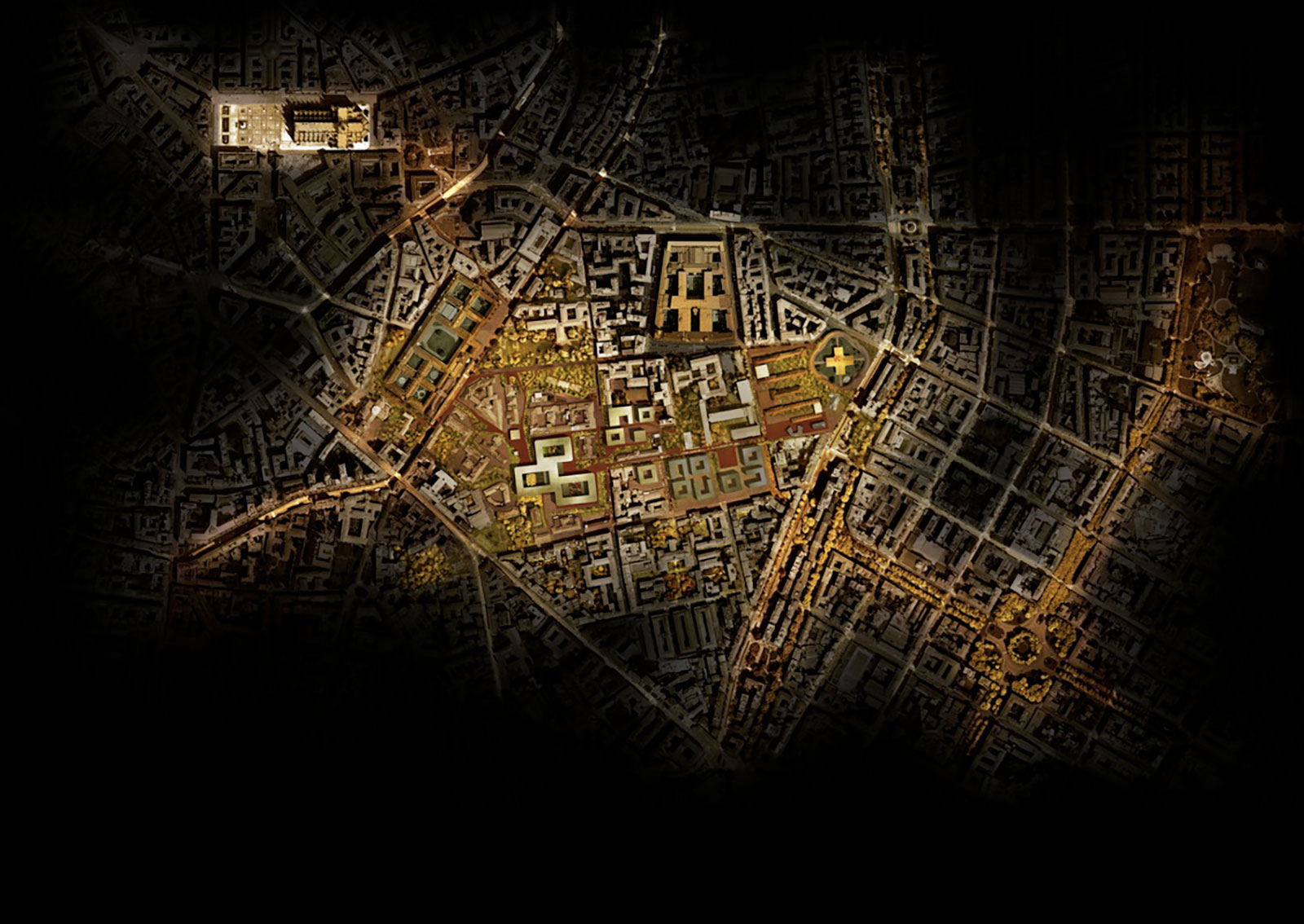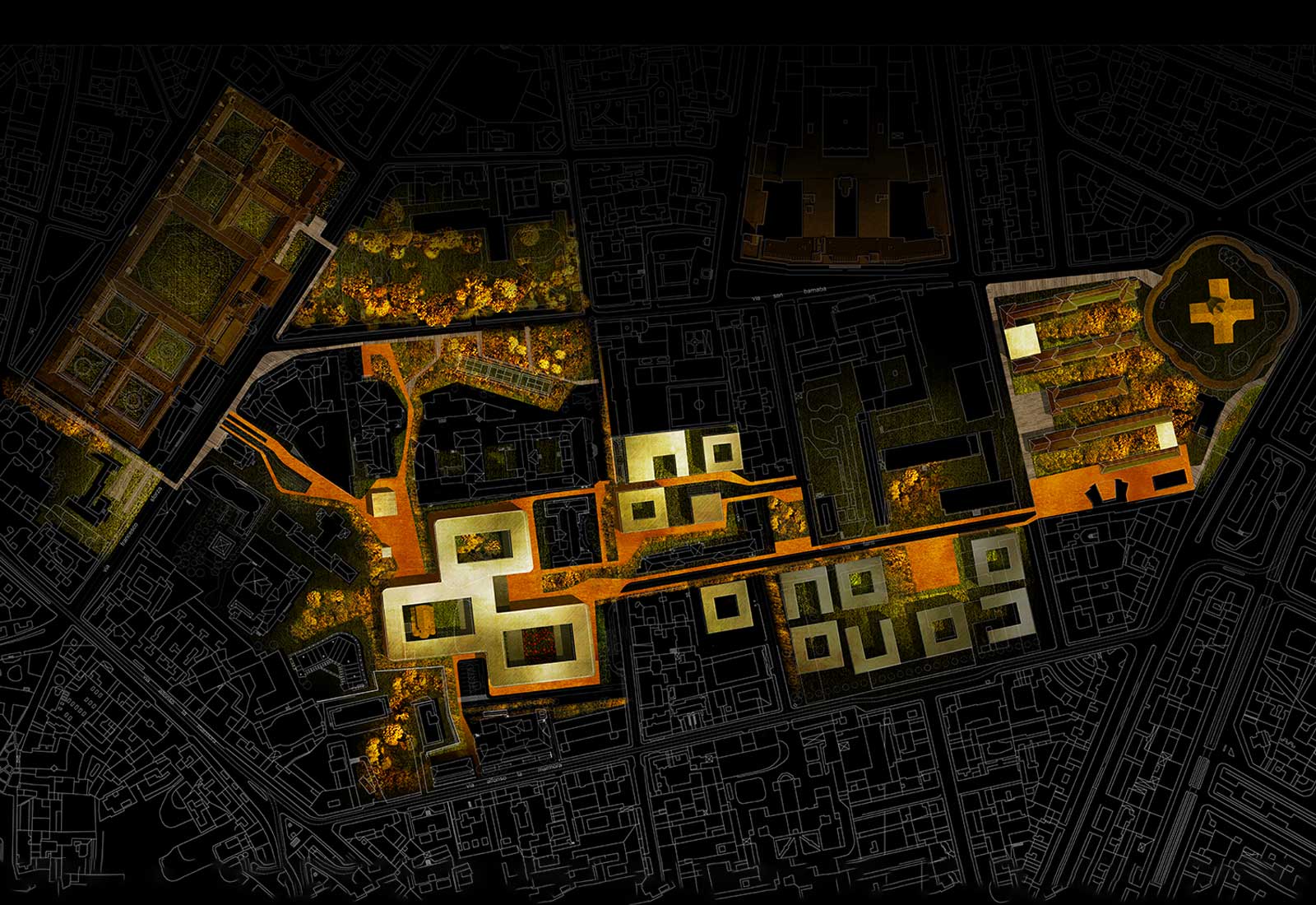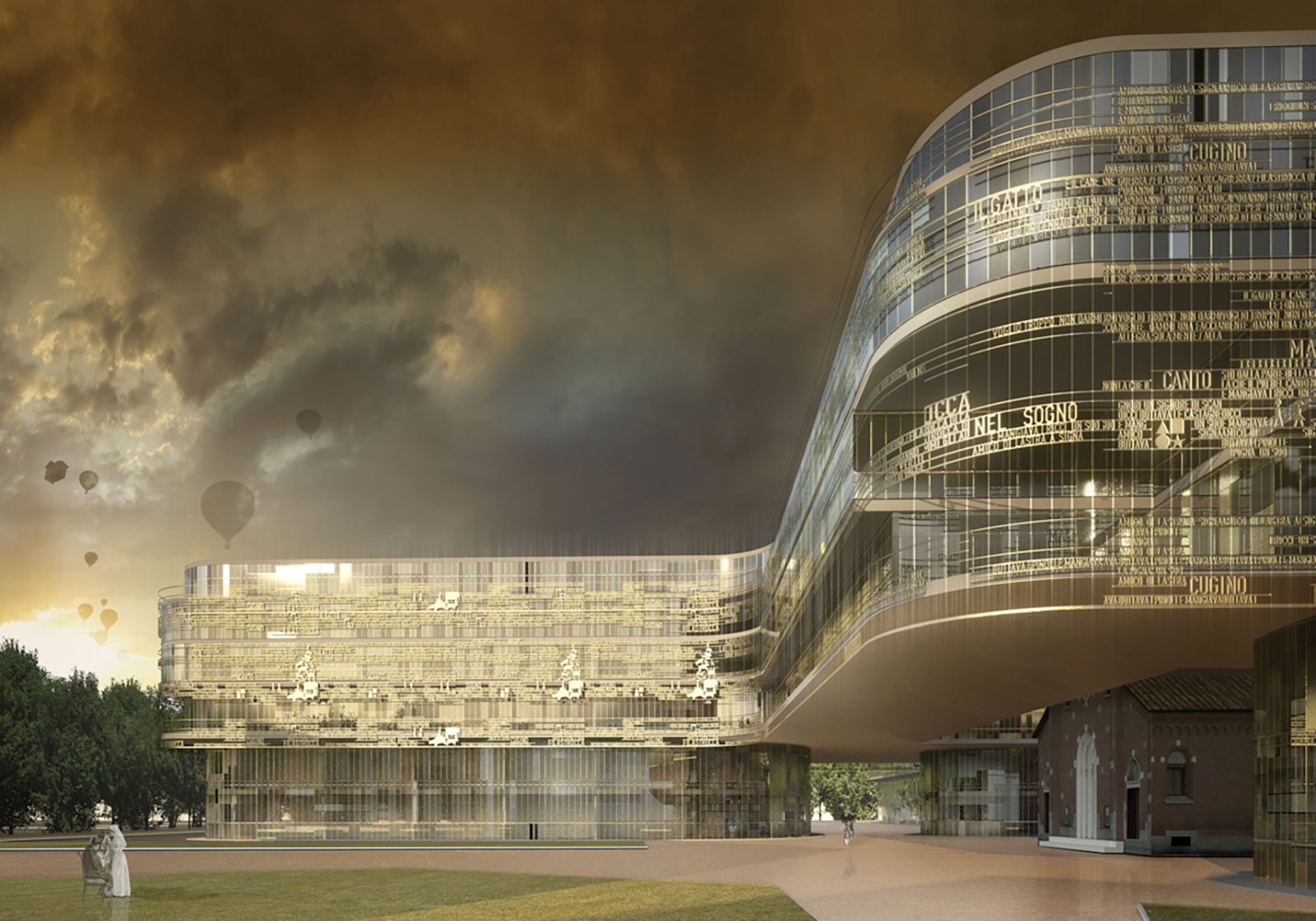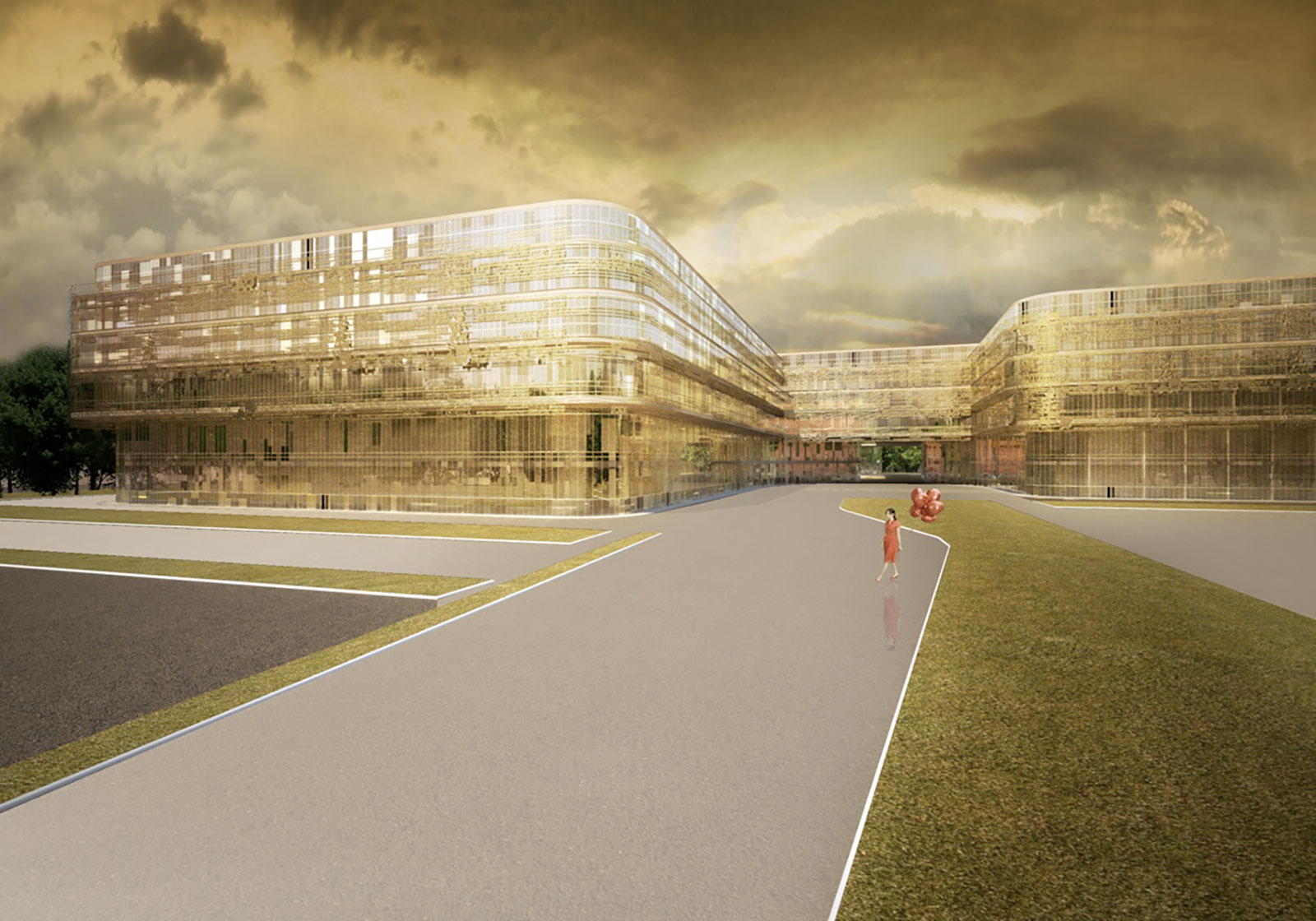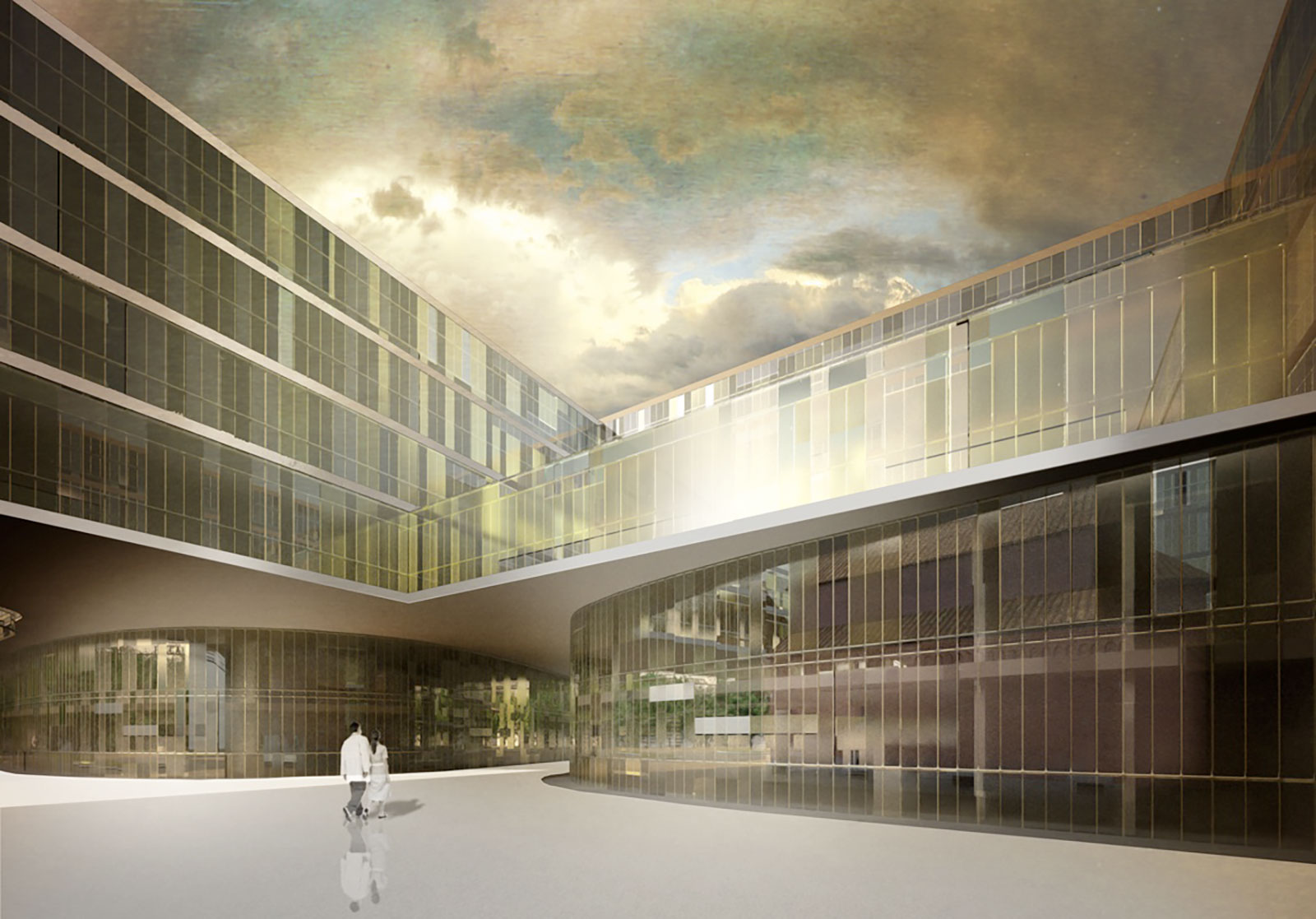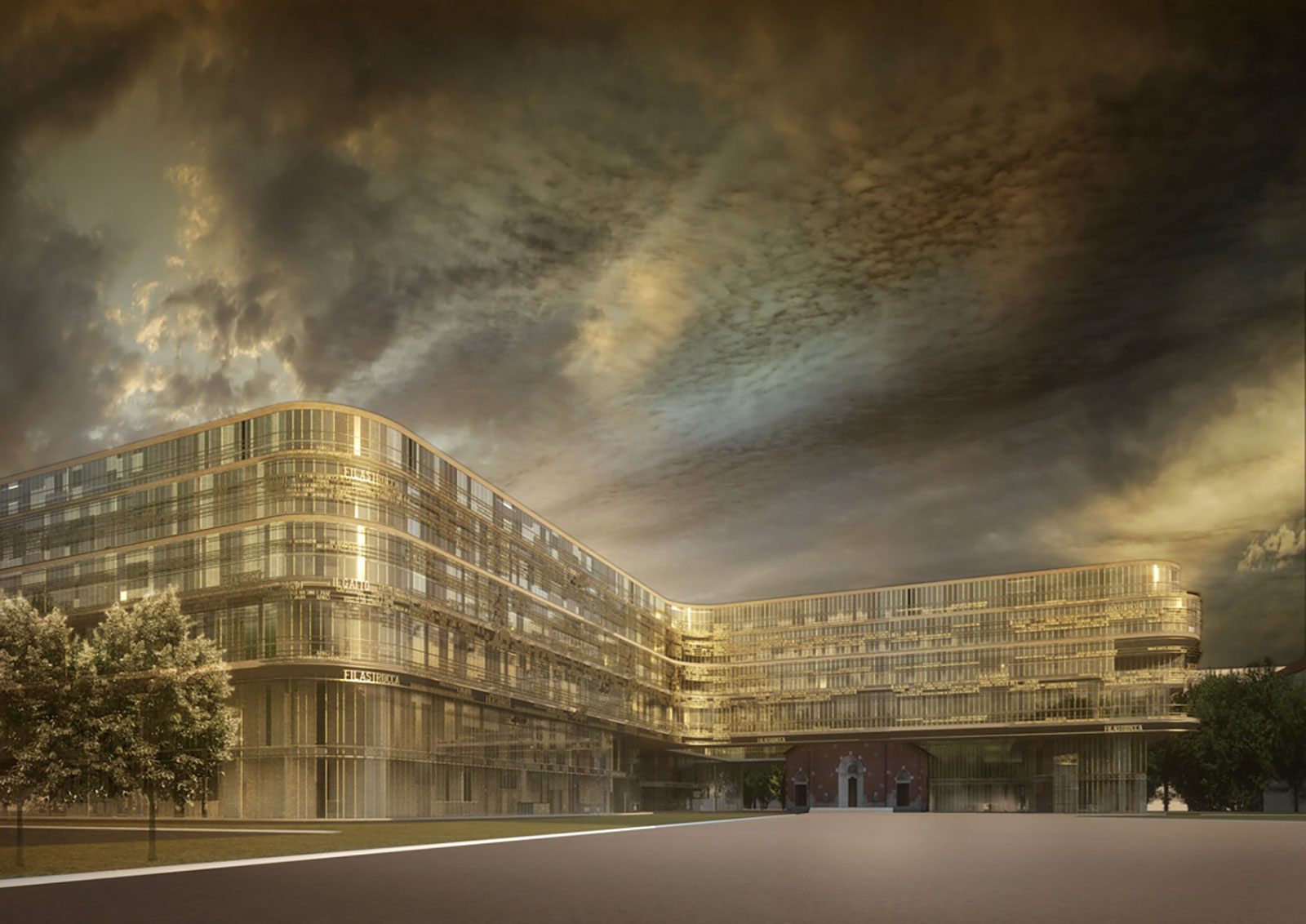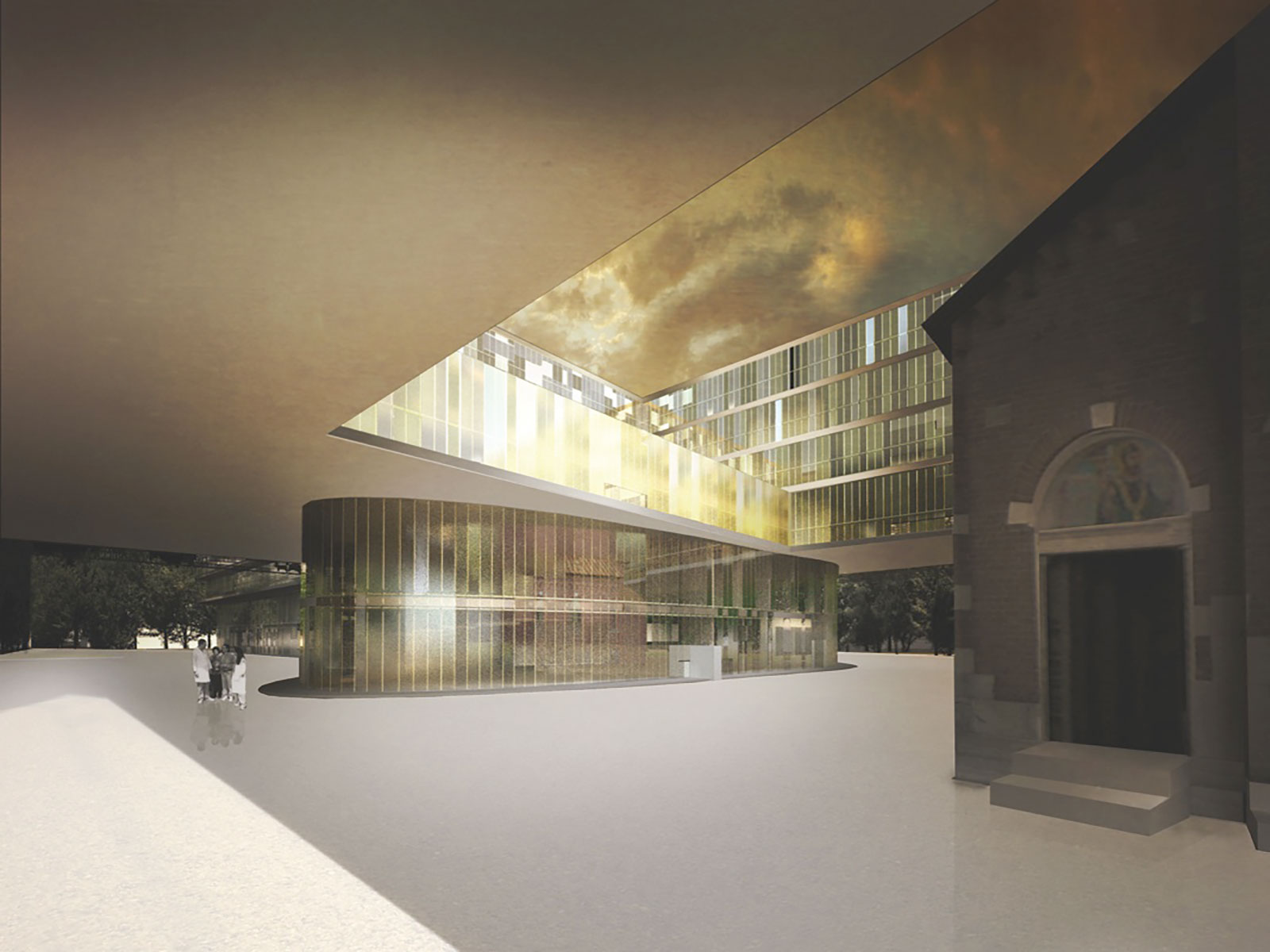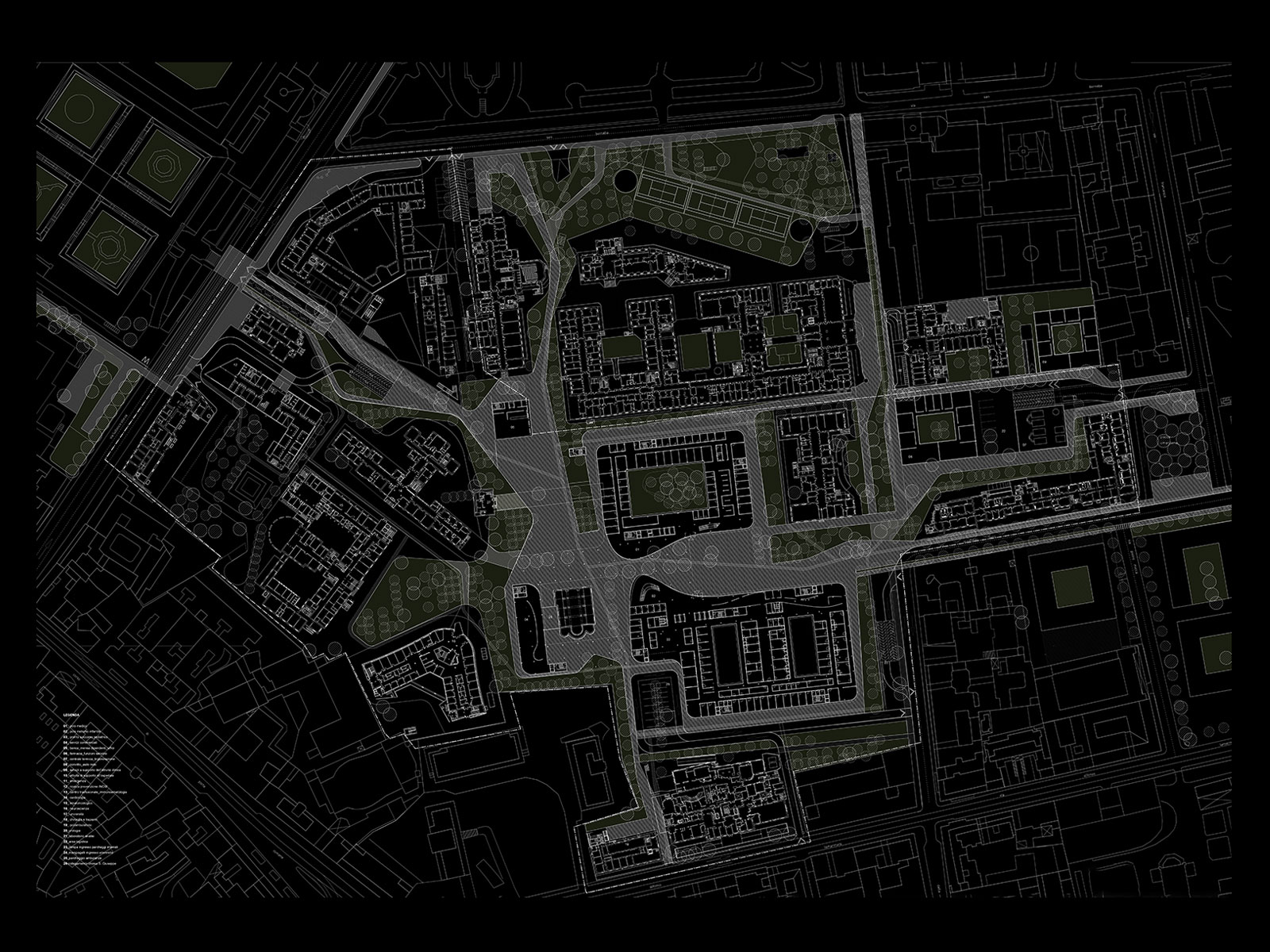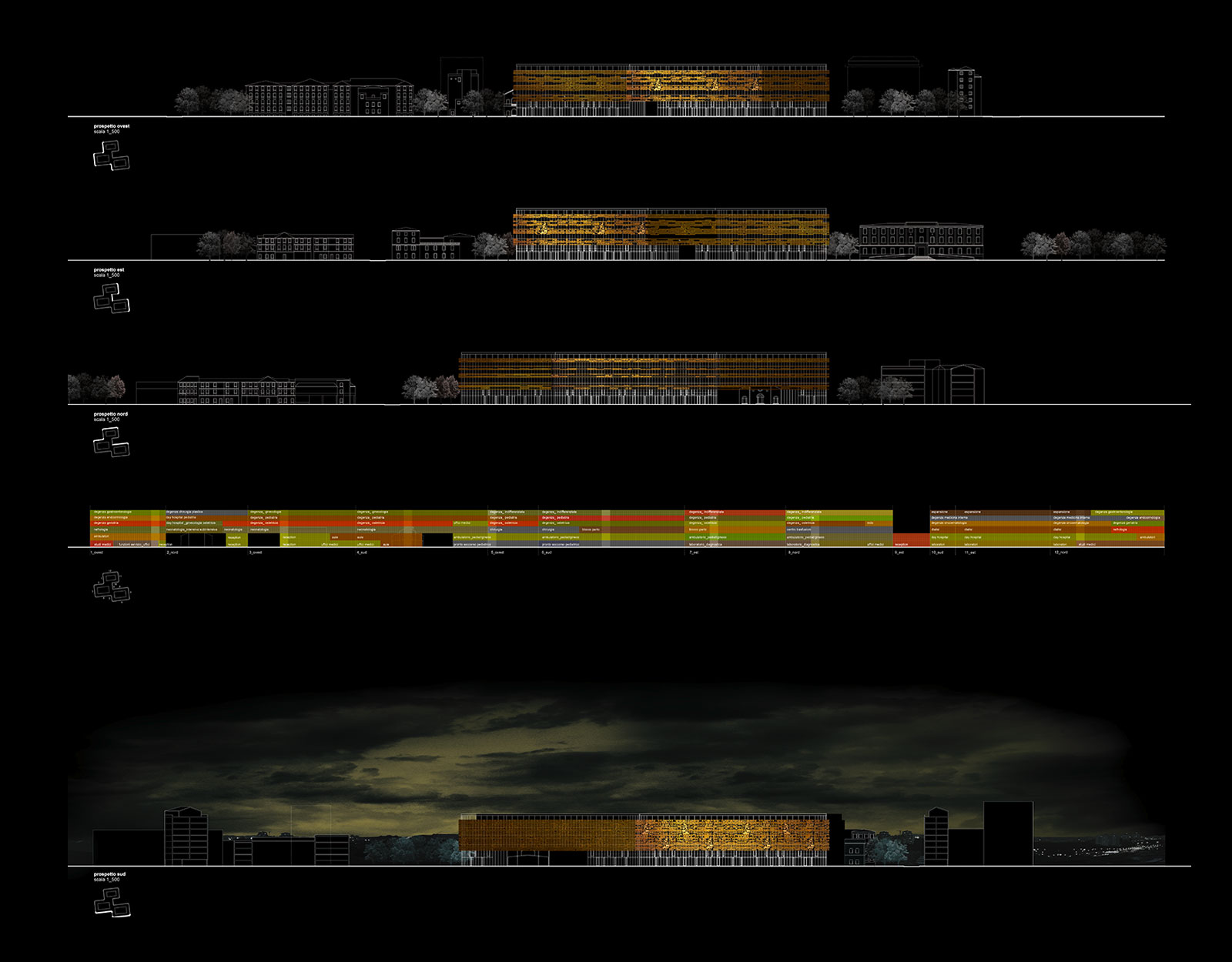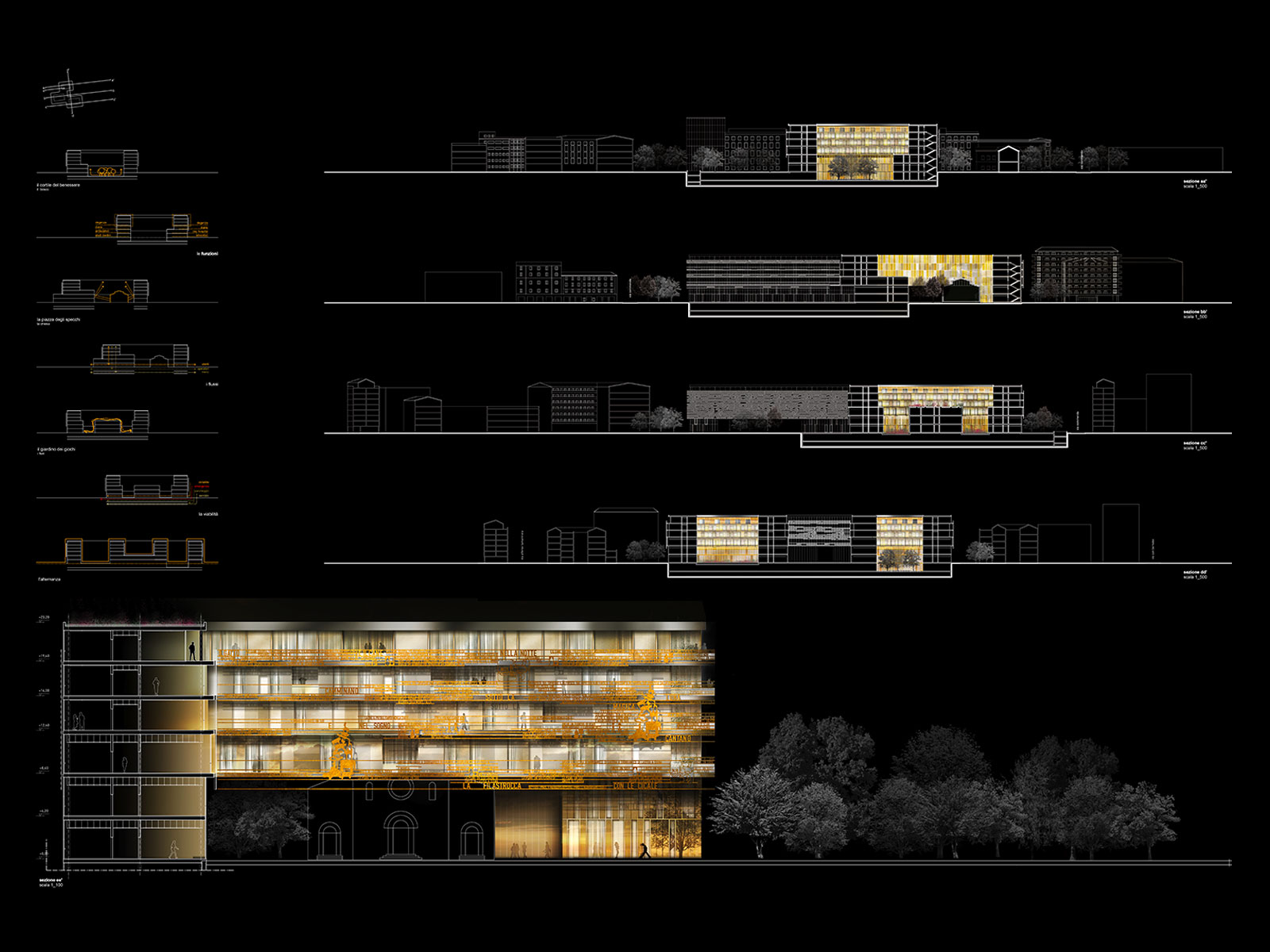 Maggiore Hospital
Milan, Italy
2007

program: international design competition for the redevelopment of the area of Ospedale Maggiore Policlinico (Major Polyclinic Hospital), Mangiagalli e Regina Elena in Milan
> total area: 137 000 m2
> intervention lot: 76 489 m2
> children's hospital: 42 032 m2
> medical Centre: 16 336 m2
> parking: 1000
client: Ospedale Maggiore Policlinico, Mangiagalli e Regina Elena
project: Alfonso Femia * with Nickl & Partner Architekten
structural and services engineering: AI Studio, AI Engineering
roads and infrastructures: Stefano Migliaro
acoustic engineering: Wolfgang Sorge
images: ©Atelier(s) Alfonso Femia & Liquid Diamond
"A hospital in the middle, like an urban place.
Like a place made of routes, branching out and creating a centre.
Like a succession of spaces, sometimes natural, sometimes artificial, or urban, or "private".
We slowly move away from the noises, entering in a silence made of perceptions.
The past enters the the future.
The future demurely dialogues with the present." AF
Milan.
A city becoming territory and which may no longer have a centre.
A centre willing to differentiate always more from the territory.
A centre whom services return to be an urban answer rather than a metropolitan one.
A centre where the landmarks of founding elements refers to any identity and the future vision.
A centre made of episodes becoming a whole.
A centre where the "thresholds" of different areas wisely melt together.
A centre where a precise and powerful order is often followed by a chaos without power.

Milan.
Needs specific answers.
Needs to take back the empty spaces in order to give back identity to full spaces.
Needs to be completed but not piled up.
A hospital in the centre working as an urban place.
Like a place made of paths which is spreading and building a centre.
Like a sequence of spaces either natural or artificial, either urban or "private".
We slowly depart from noises and we enter into a silence made of perceptions.
Past enters into the future,
The future discreetly speaks to the present.

We cross and we find our way across a new centre either between reflections, or between the colours of a new context.
The search for shade is becoming an opportunity for a changeable story, the rarefaction of an interior looking towards the exterior in the same way it would look at life.
The search for an intimate place becomes the answer for a public place.
A building must be a multiple answer.
A public building must be a responsible answer.