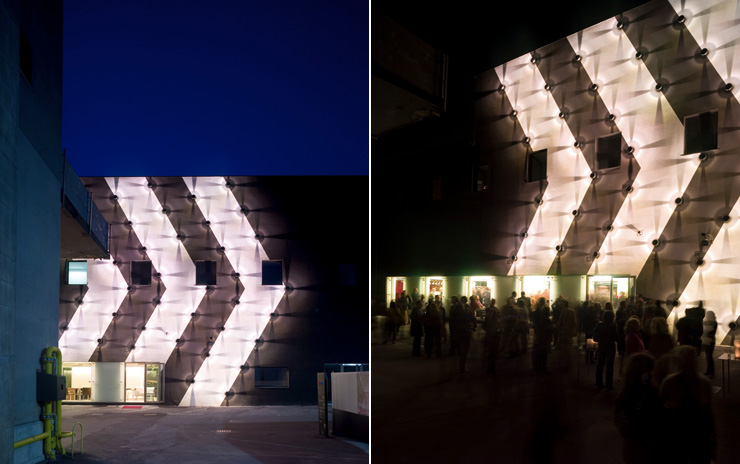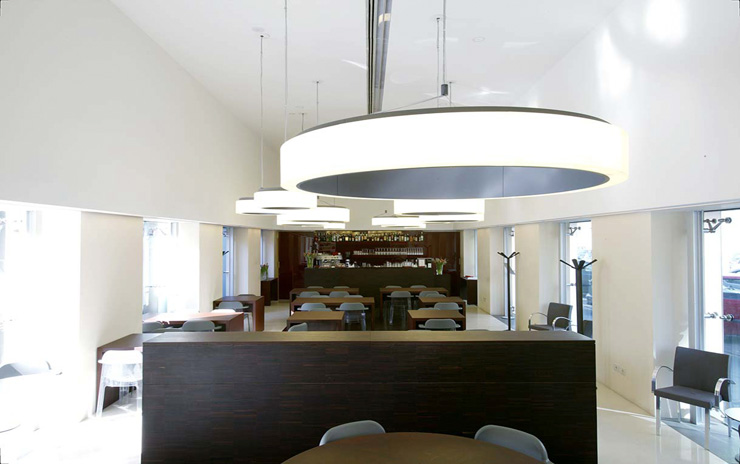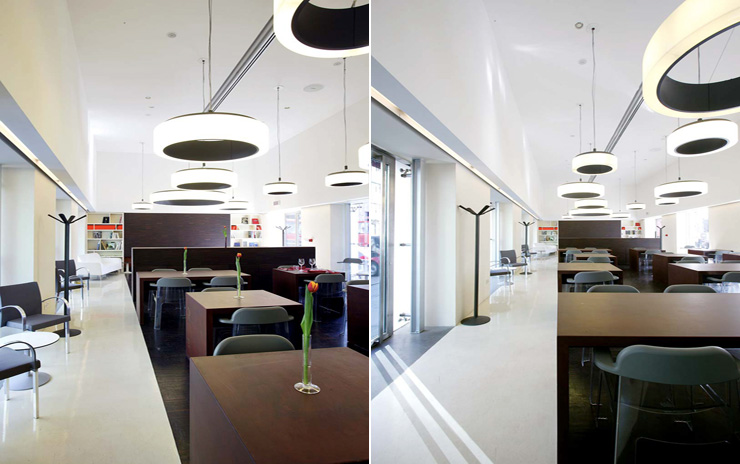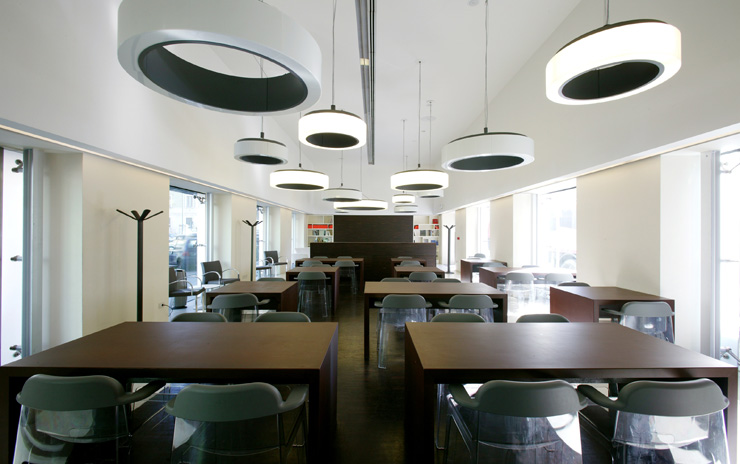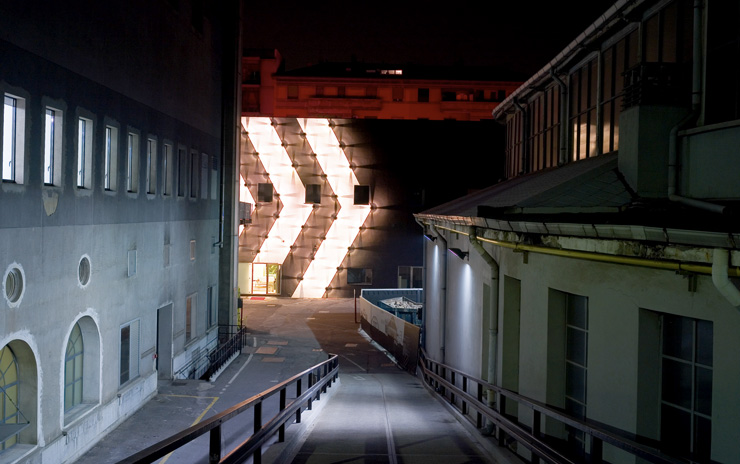 Open Care Café, Milanese Ice Factory
Milan, Italy
2005
200m2
client: Open Care spa, Area Kitchen spa
photos: ©Savorelli, ©Area Kitchen
The Open Care Café, located in the basement of the Edificio Stecca ("Plug Building") overlooking via Piranesi,
identifies two territories where it is possible to enjoy the space in different ways: one slow and homelike, with a fireplace; the other fast and urban with a counter made of wood, steel and glass. Two strips of white and glossy resin define the rules for crossing the space, separating the Open Care Café from the road and the outside landscape.
The sky is enriched by Bubble-Norlight and the sittings by Sottssas for Segis (Trono). Open Care Café is the new "epi-centrum" of Milan, it is the first entrance to a different world, anticipating the great transformation of Palazzo dei Frigoriferi and Palazzo del Ghiaccio.