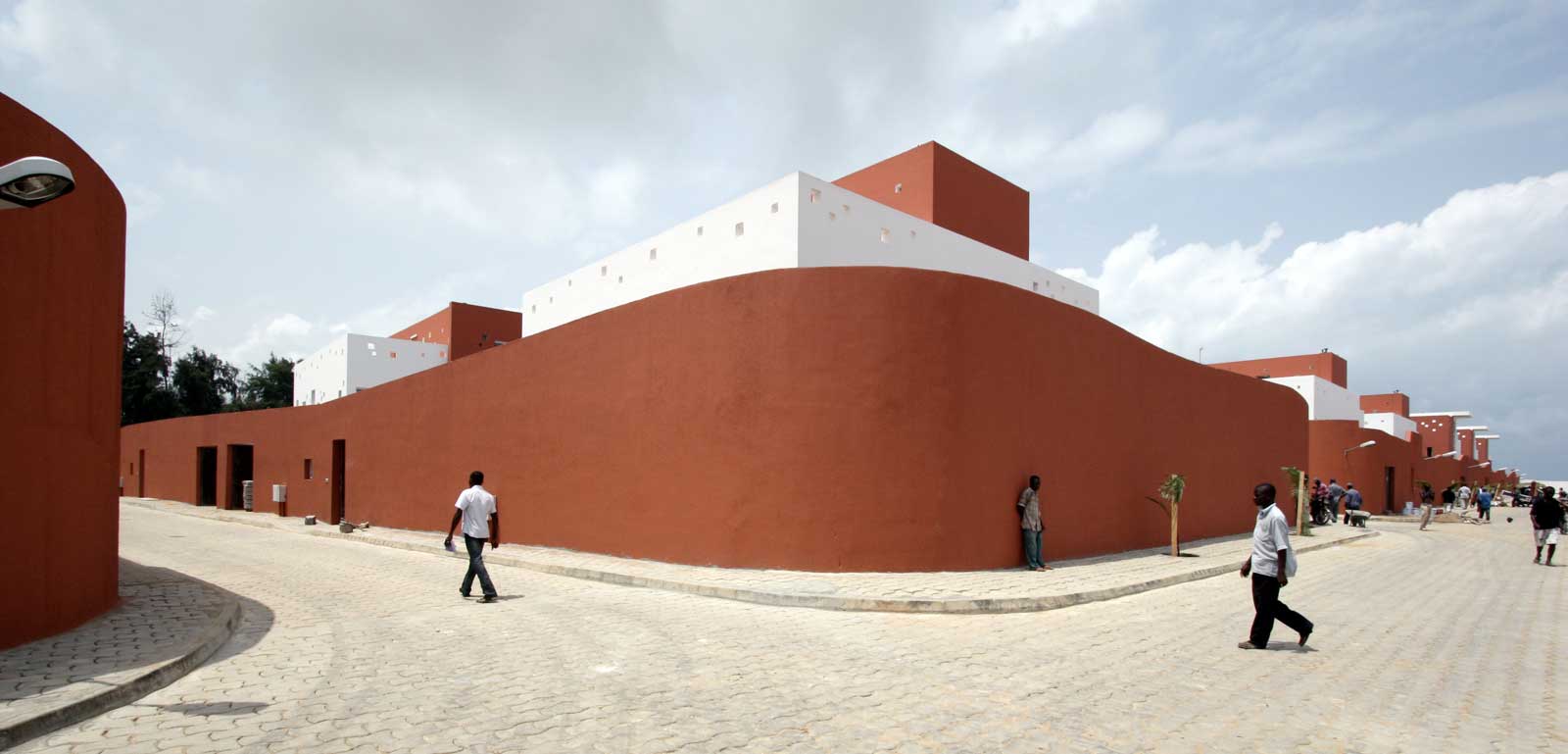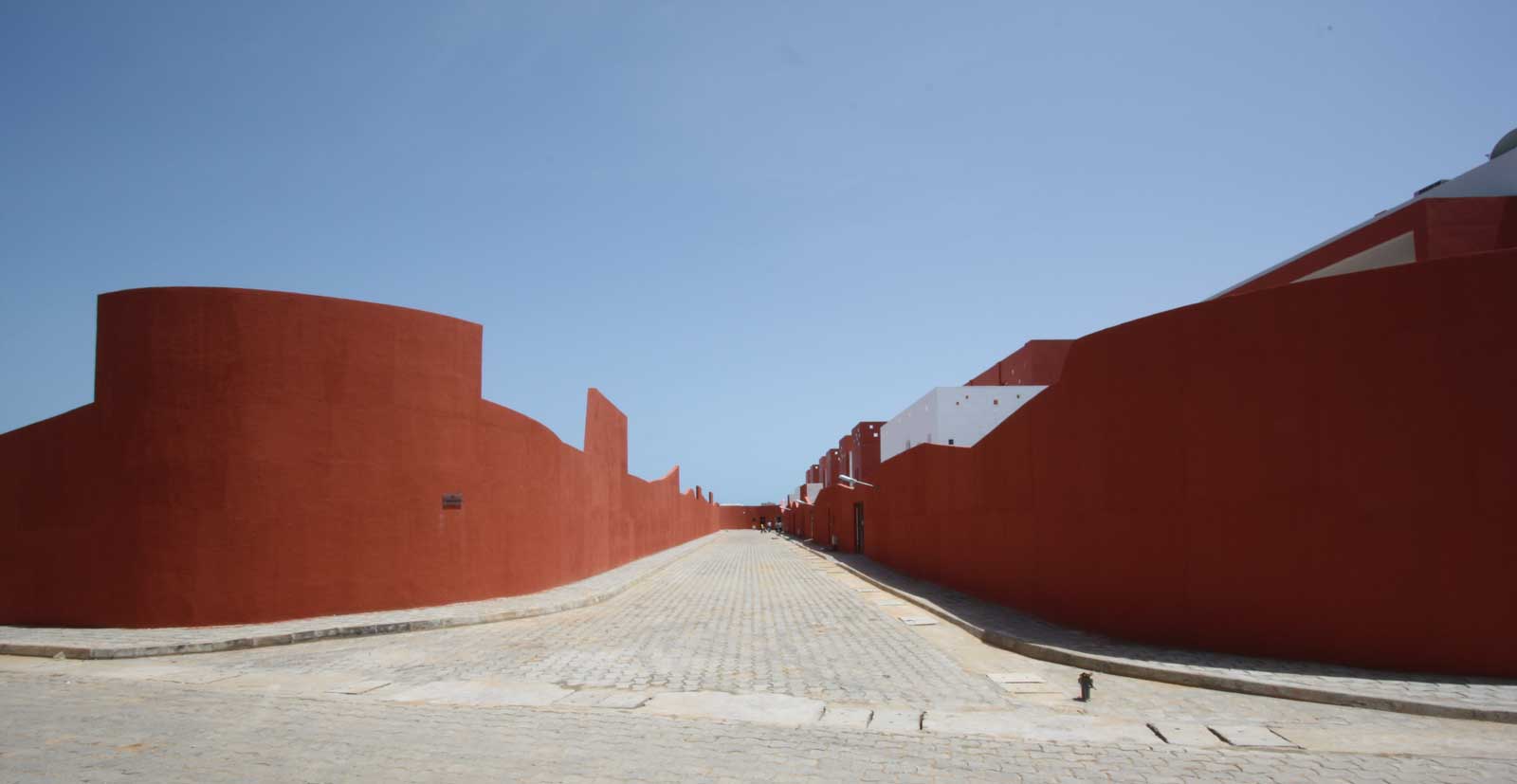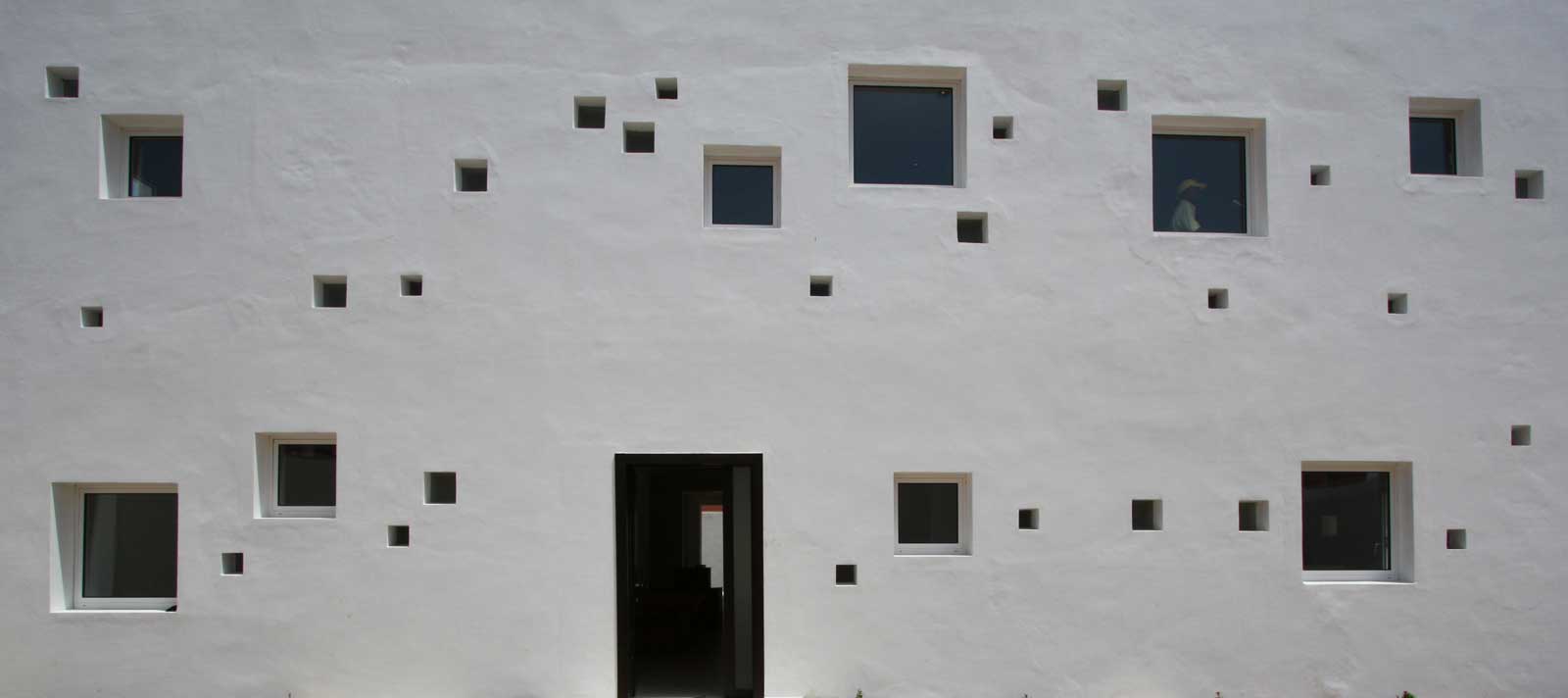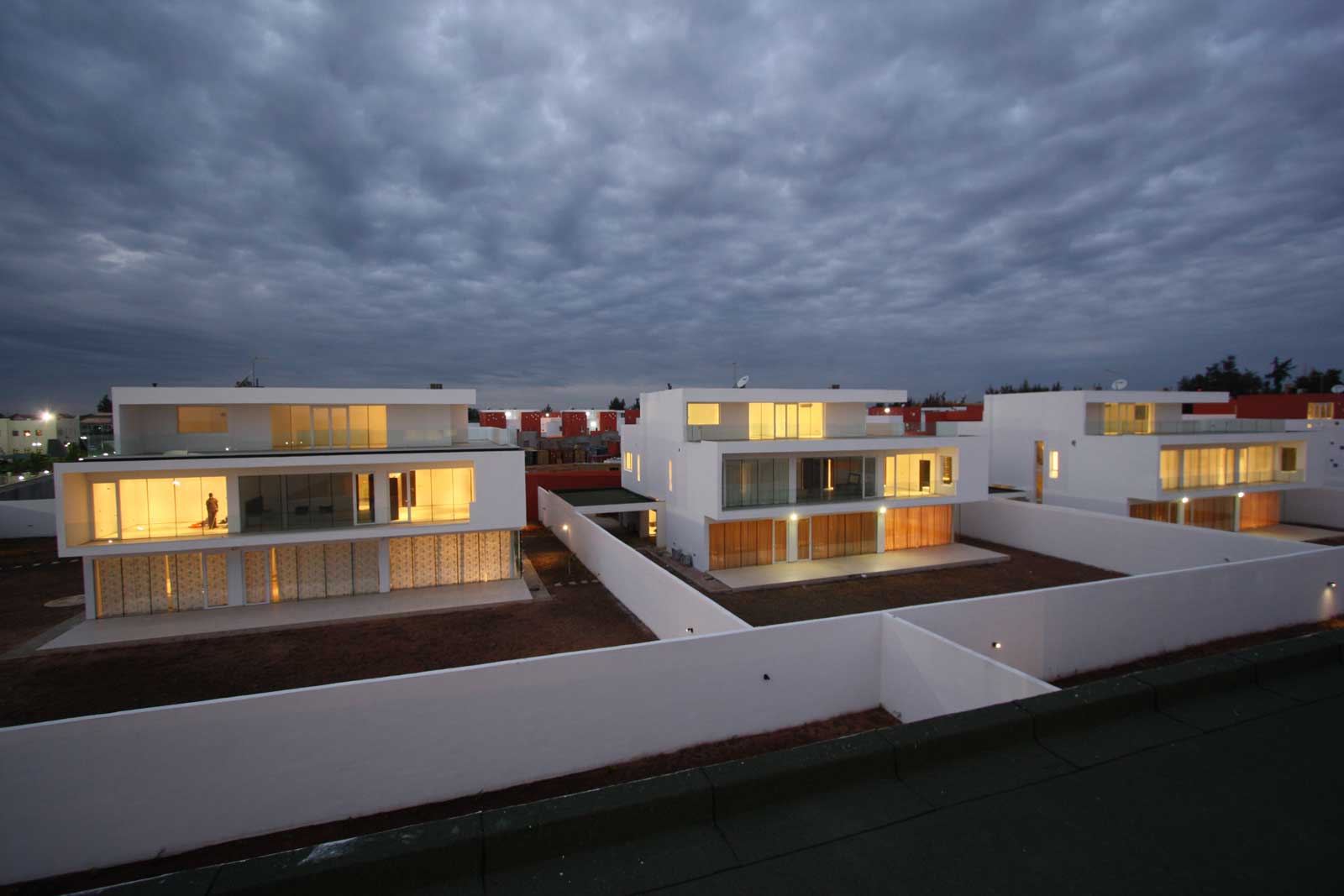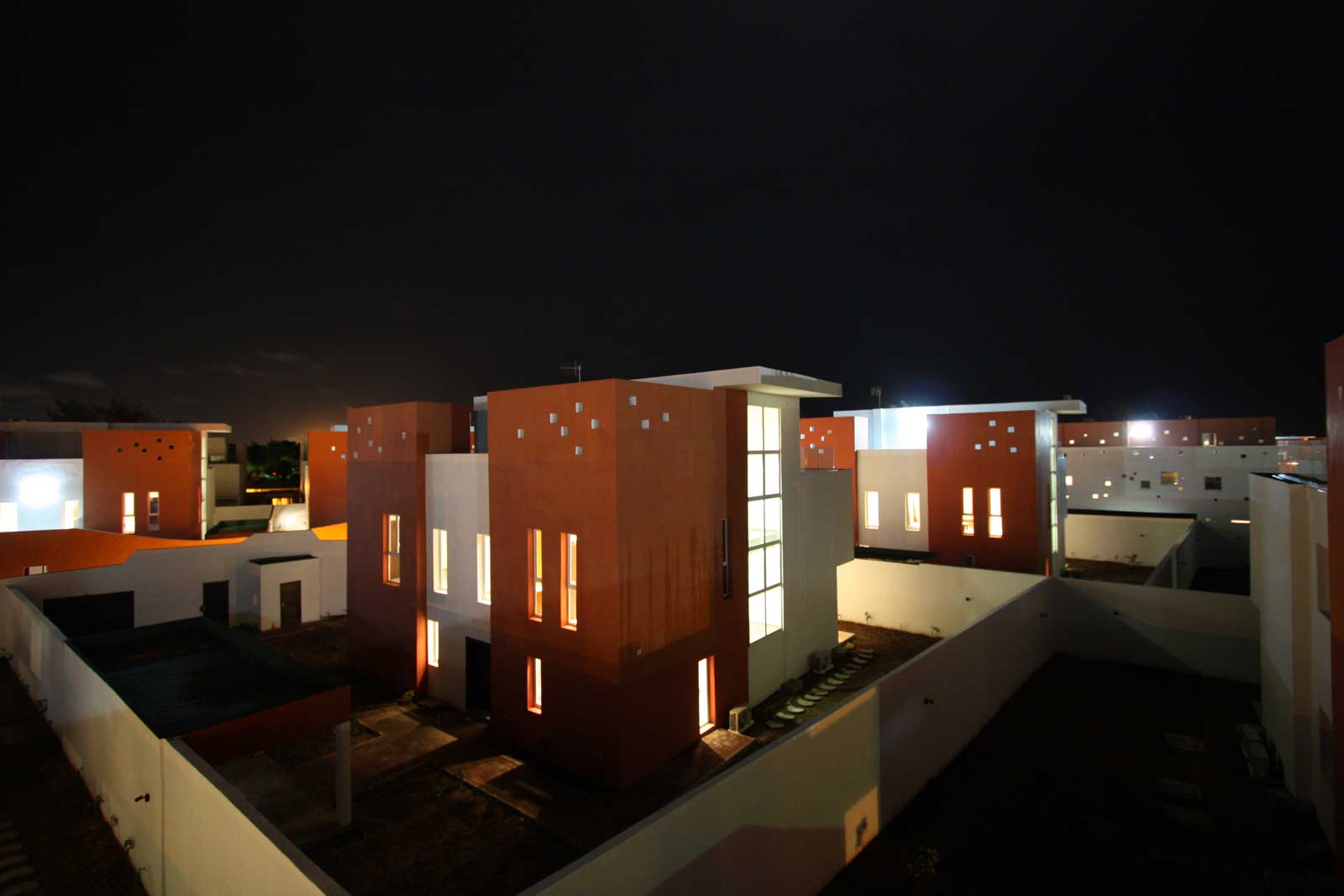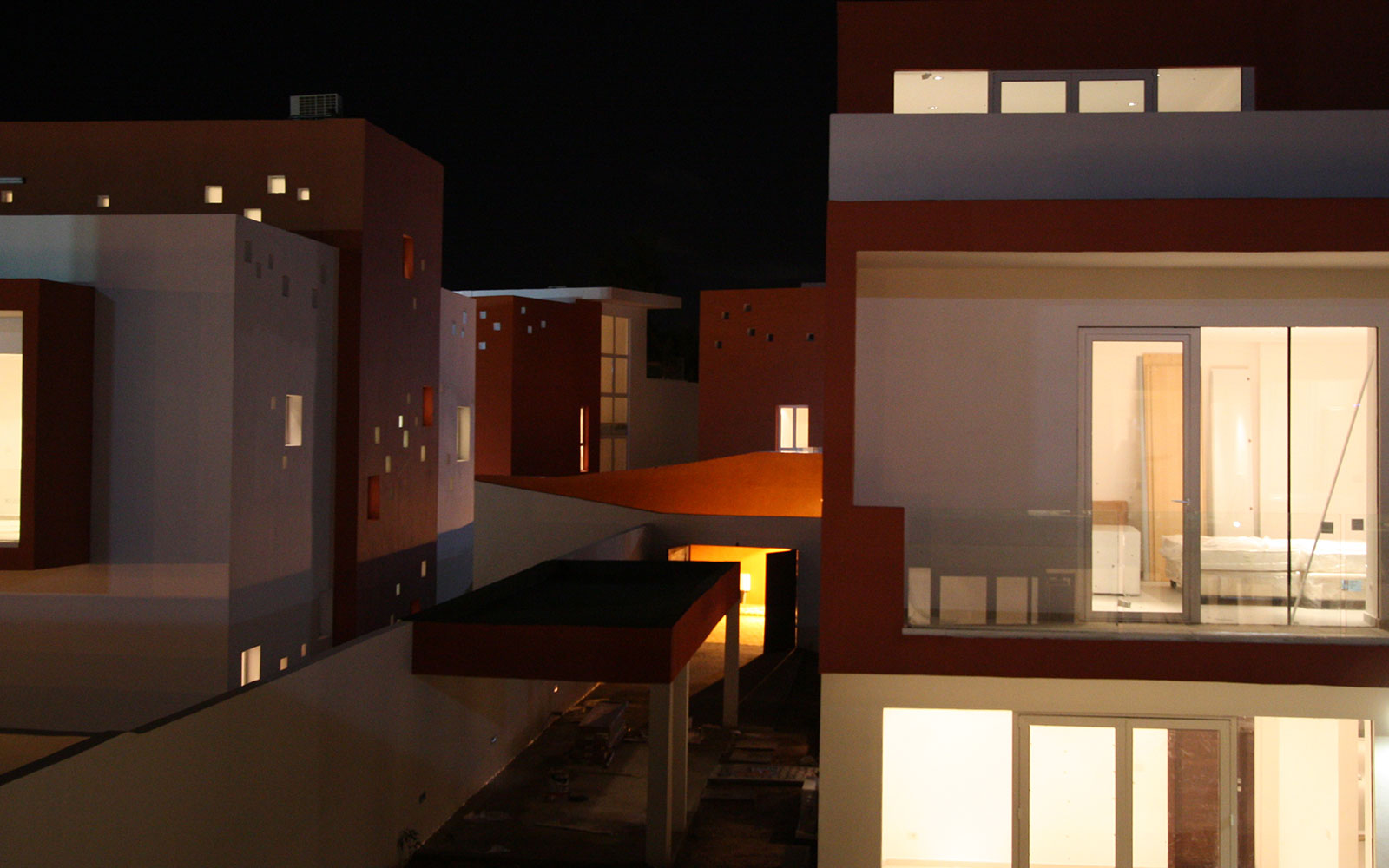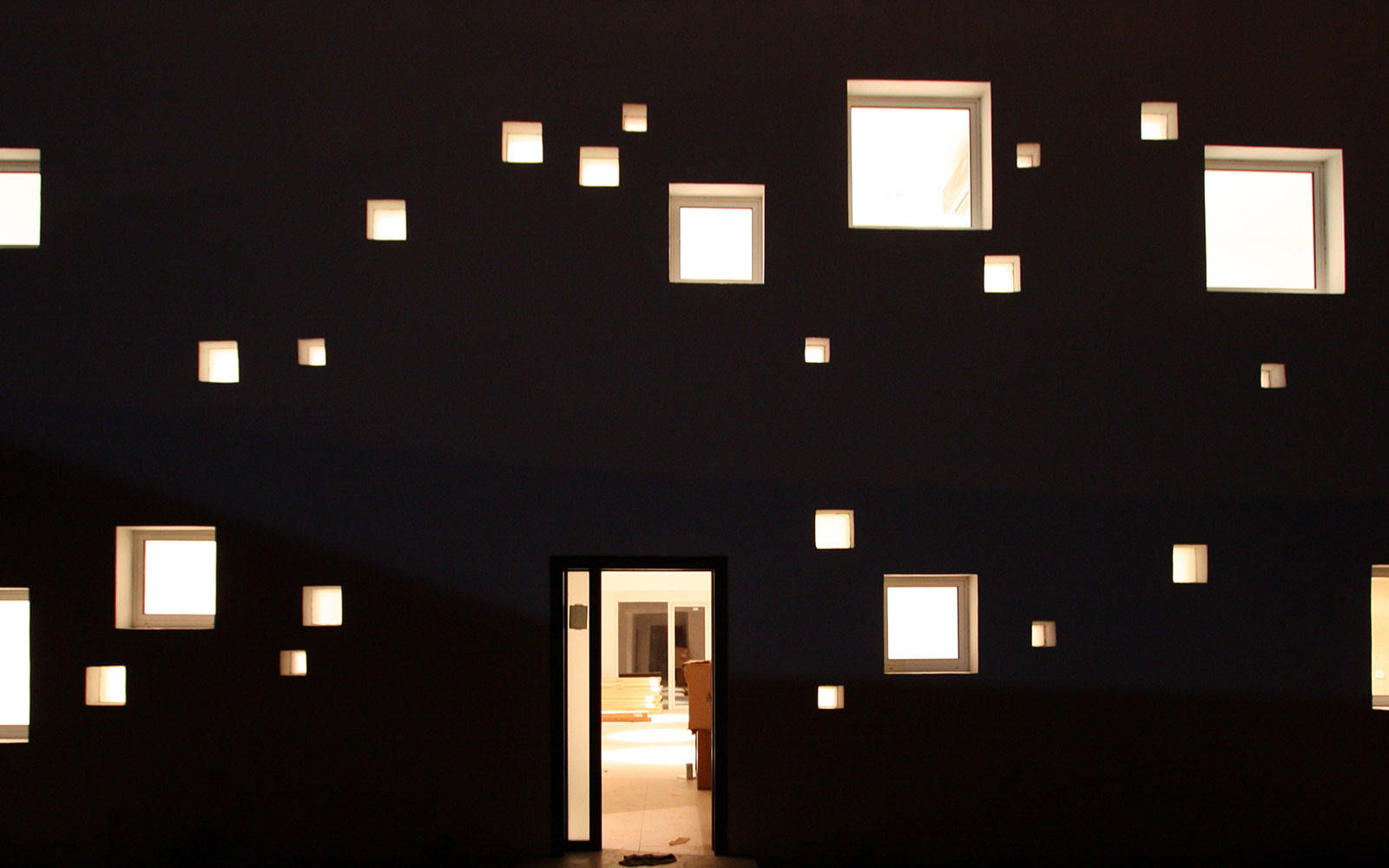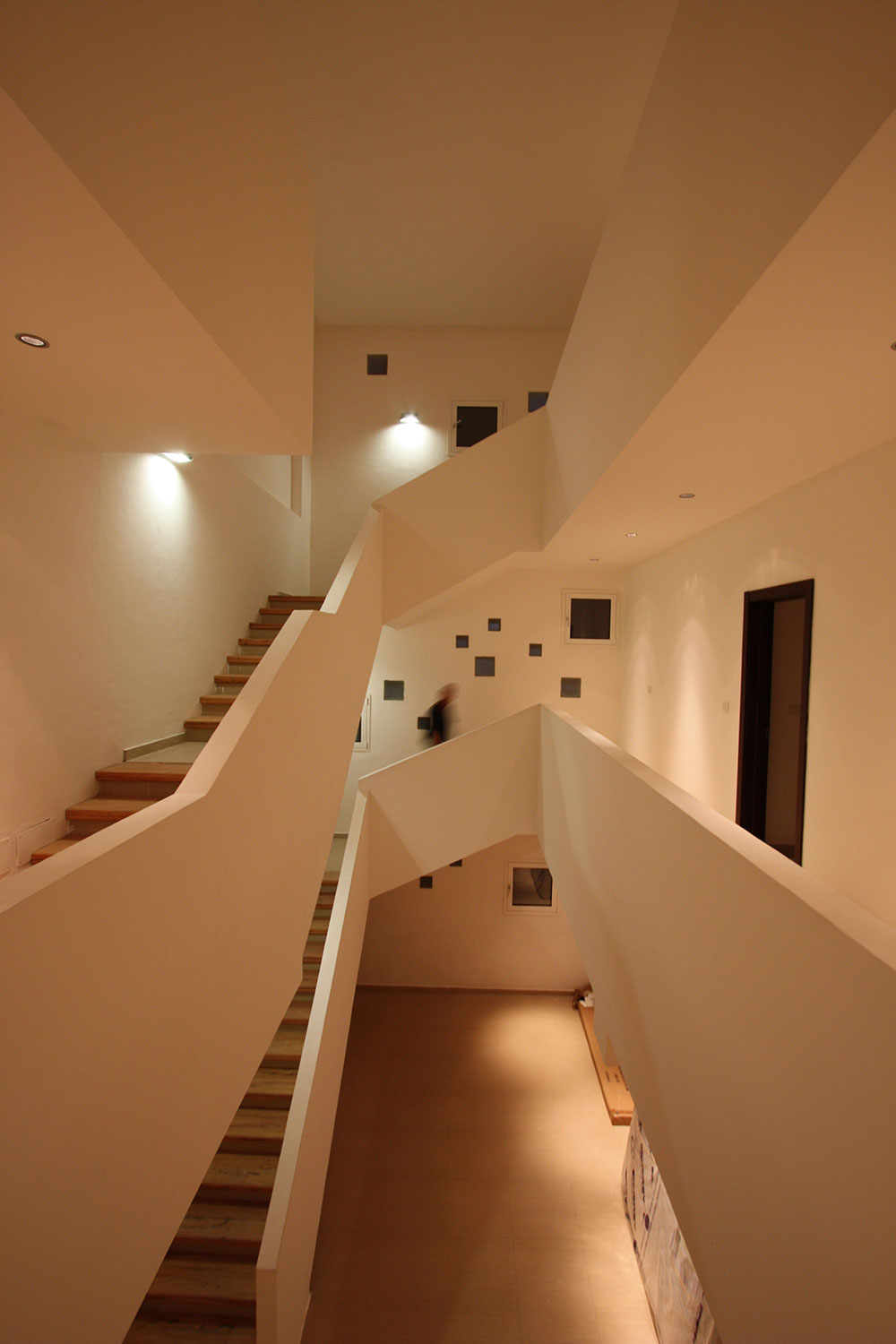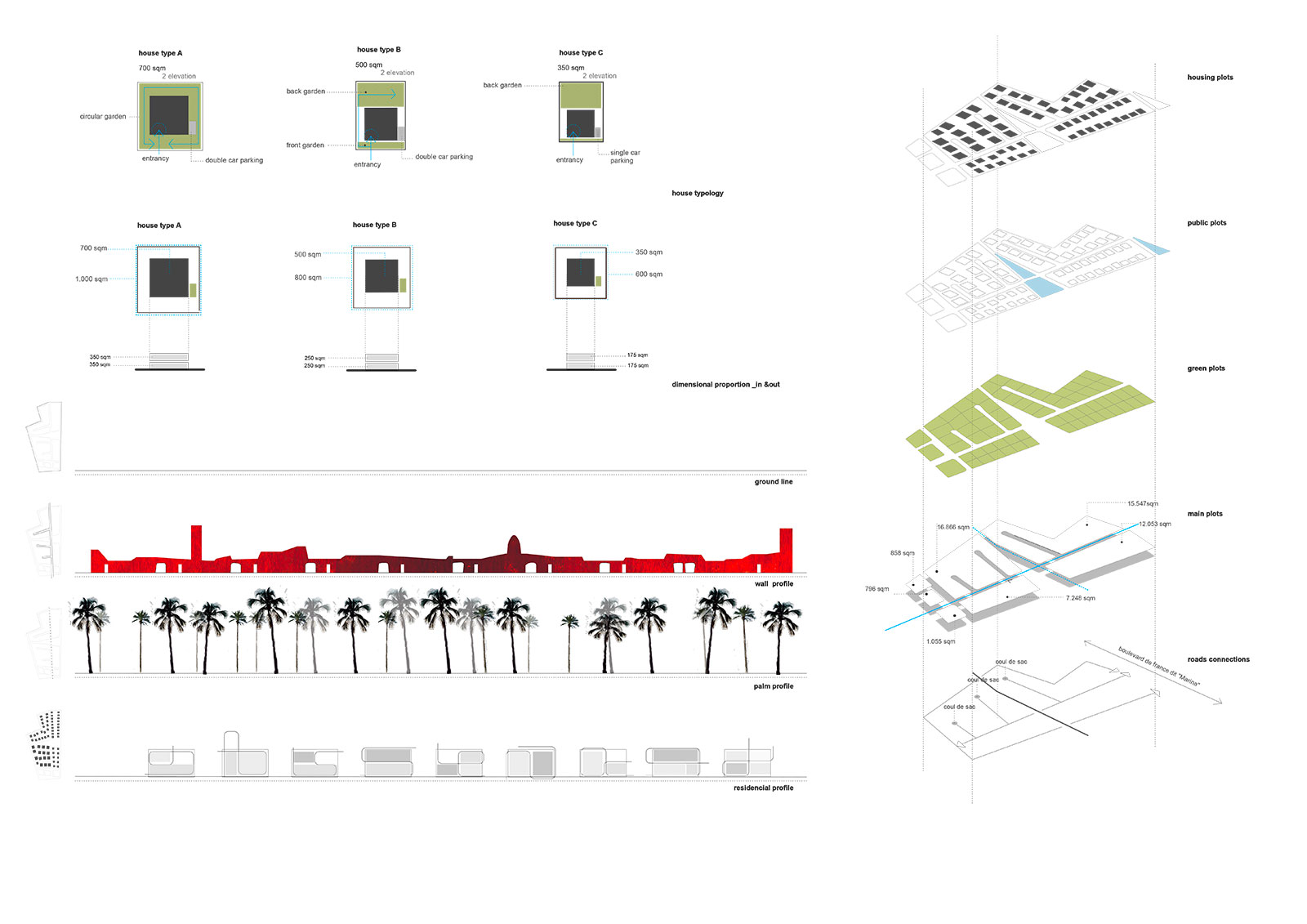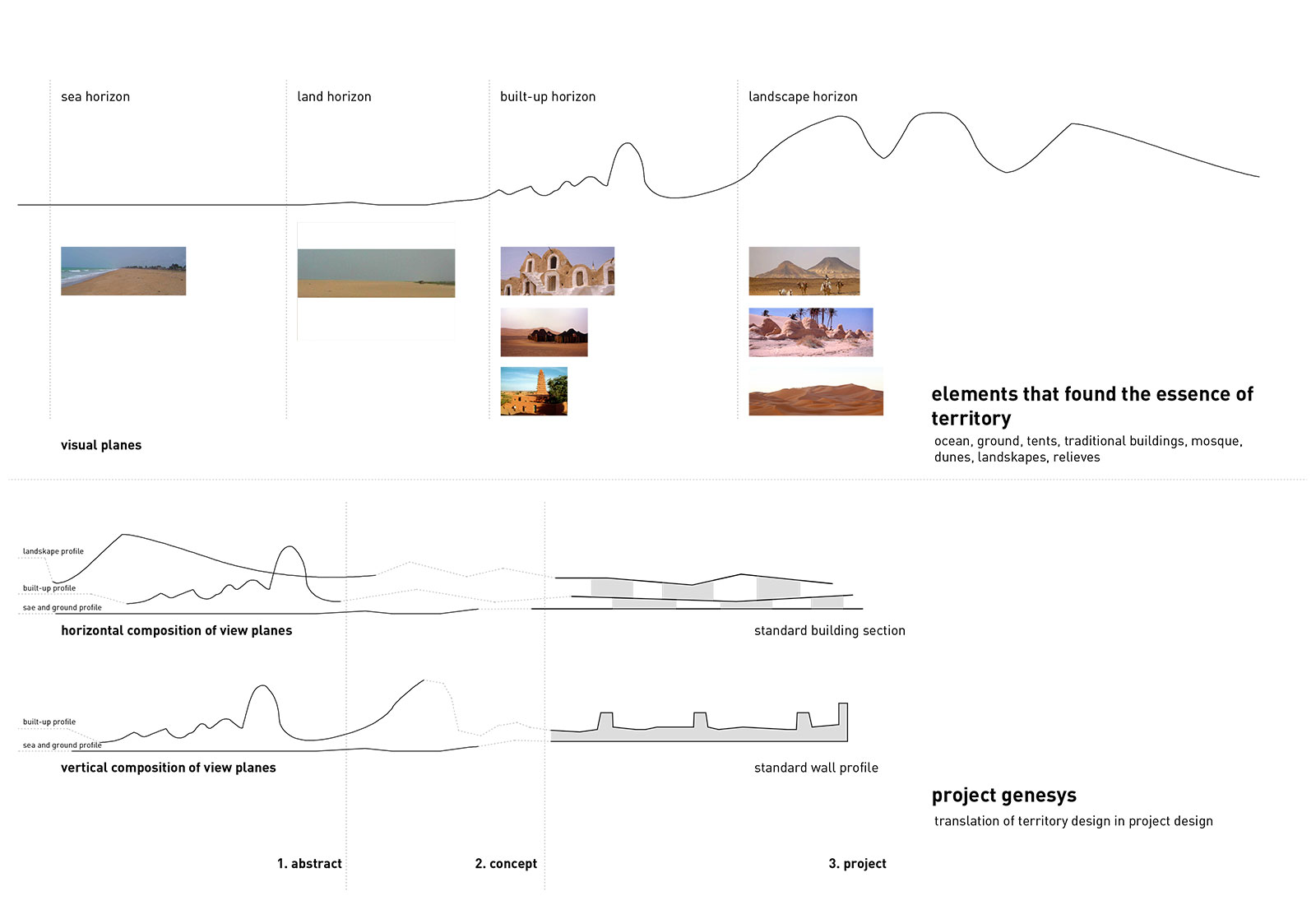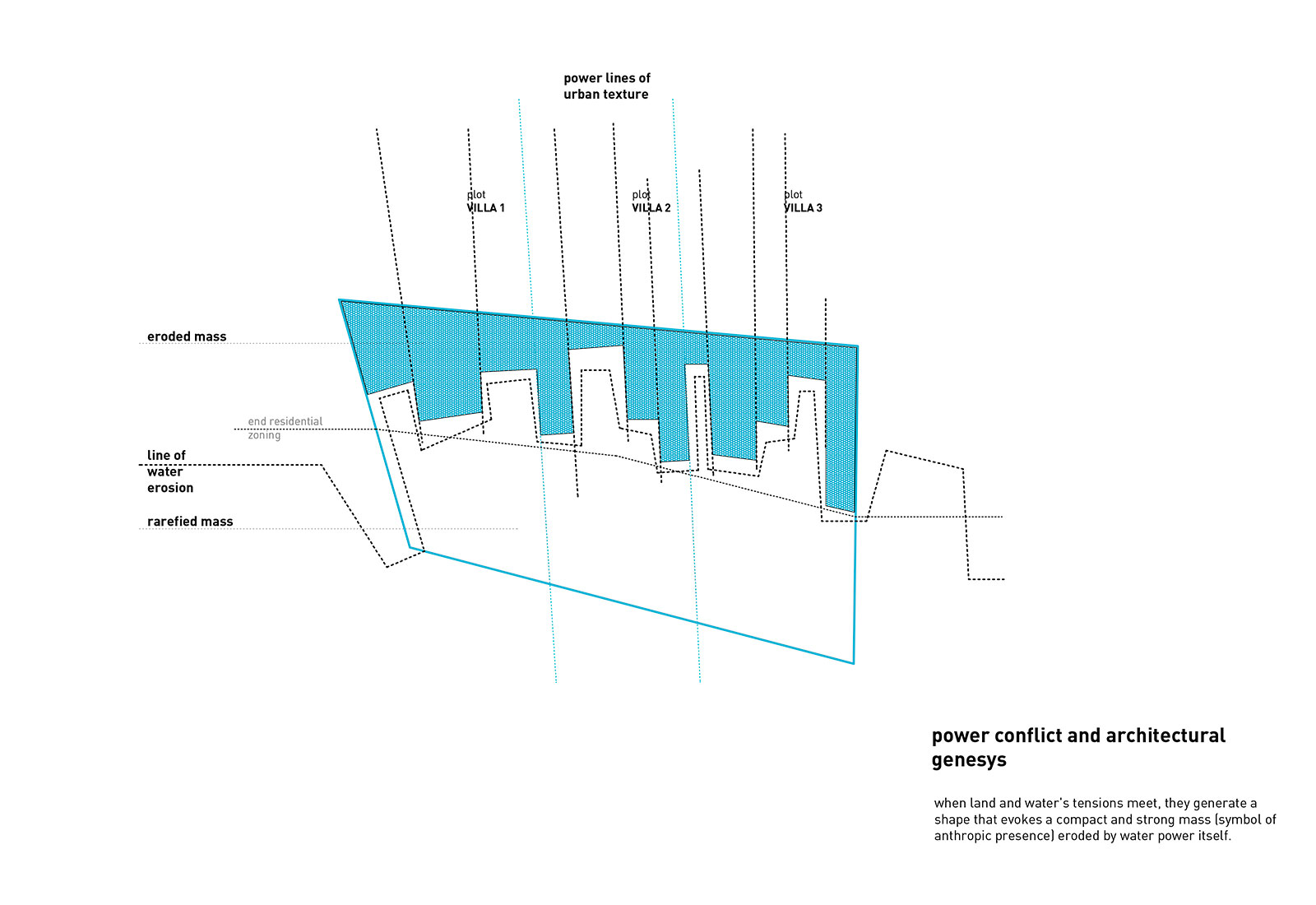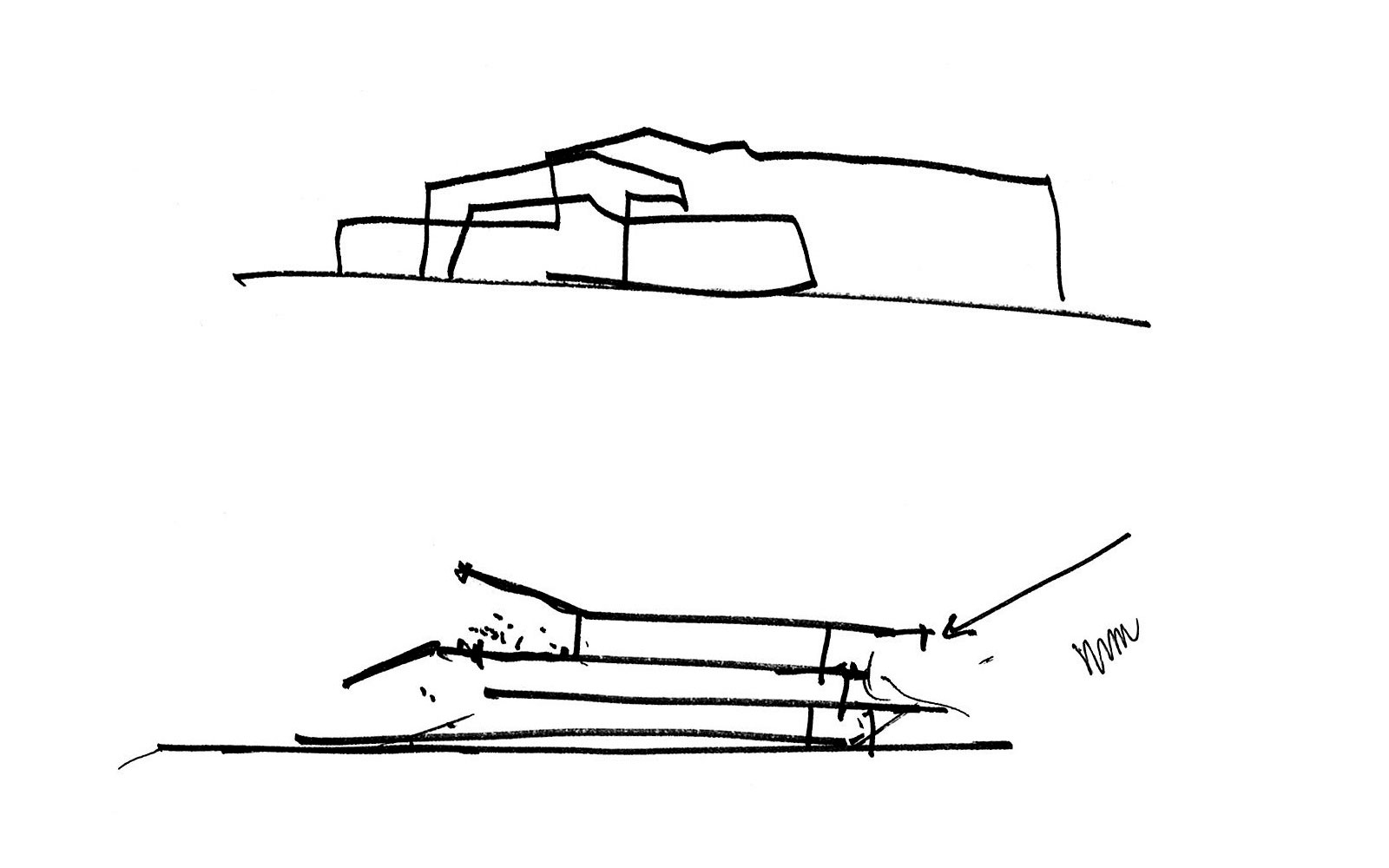 Marina Residence
Cotonou Benin, Africa
2007-2008

program: Master Plan and new residential complex
> total area: 84 000 m2
> built area: 54 500 m2
> residences: 34 100 m2
> green areas: 44 000 m2
client: LAP
project: Alfonso Femia * with Peia Associati (team leader)
structural engineering: Stefano Migliaro
services engineering: AI Studio, AI Engineering
images: ©Atelier(s) Alfonso Femia & Peia Associati
photos: ©Peia
"The wall is the two-dimensions transposition of a story telling together the matericity, the colours, the craft tradition and African landscapes, the primordiality of the earth, the antique strength of minarets, the steamy mutability of the dunes in the desert: these are chapters in history that the wall profile tells to passers-by." AF
The central boulevard and the wall defining the perimeter of the housing blocks are becoming the founding direction of the new site, preferring an orientation of the building perpendicular to the coastline.
The wall is the two-dimensions transposition of a story telling together the matericity, the colours, the craft tradition and African landscapes, the primordiality of the earth, the antique strength of minarets, the steamy mutability of the dunes in the desert: these are chapters in history that the wall profile tells to passers-by.
Eventually the epilogue, the water, the ocean standing out and, with his horizon, gathering in a unique line the complex and plasticity shapes of the landscape.