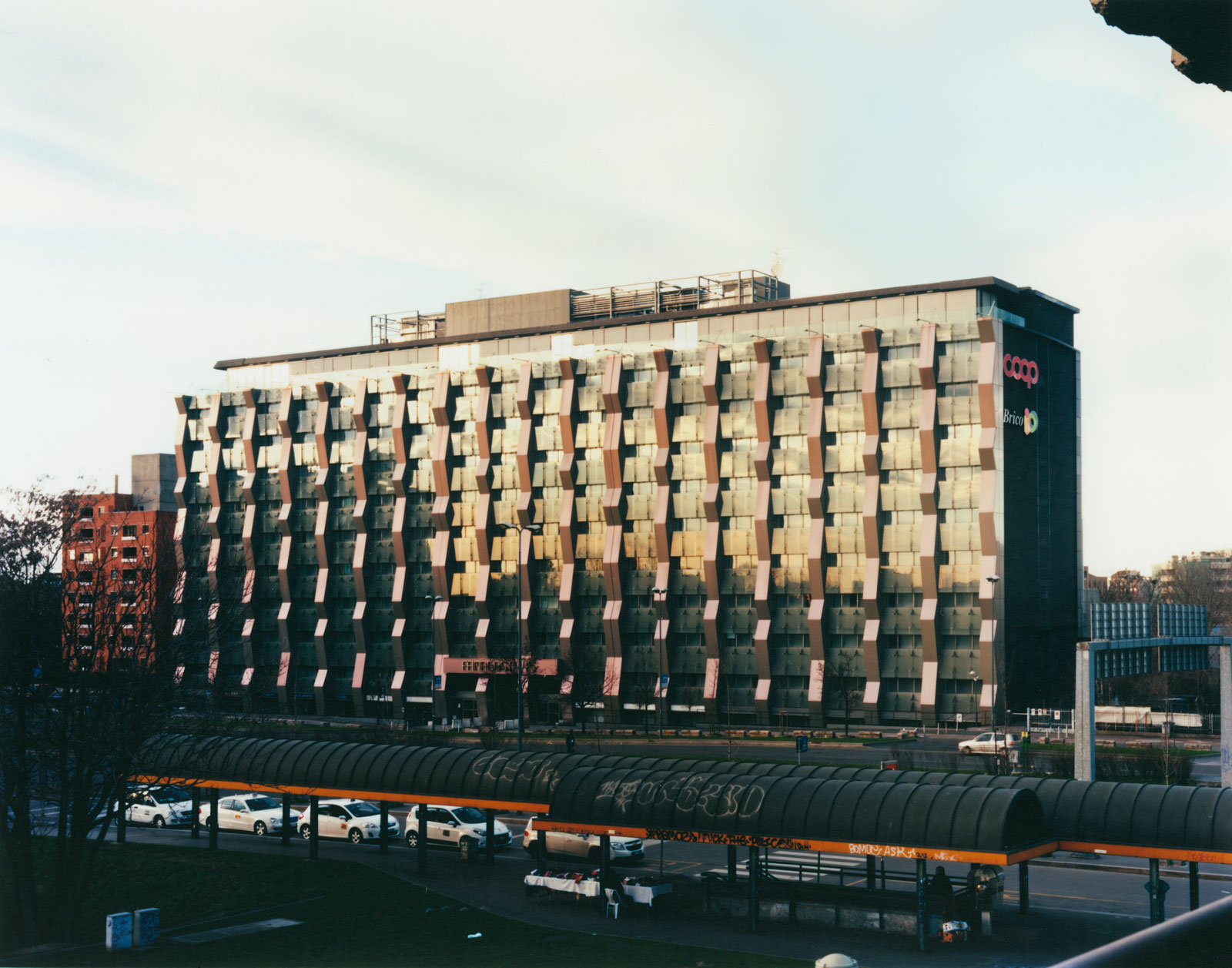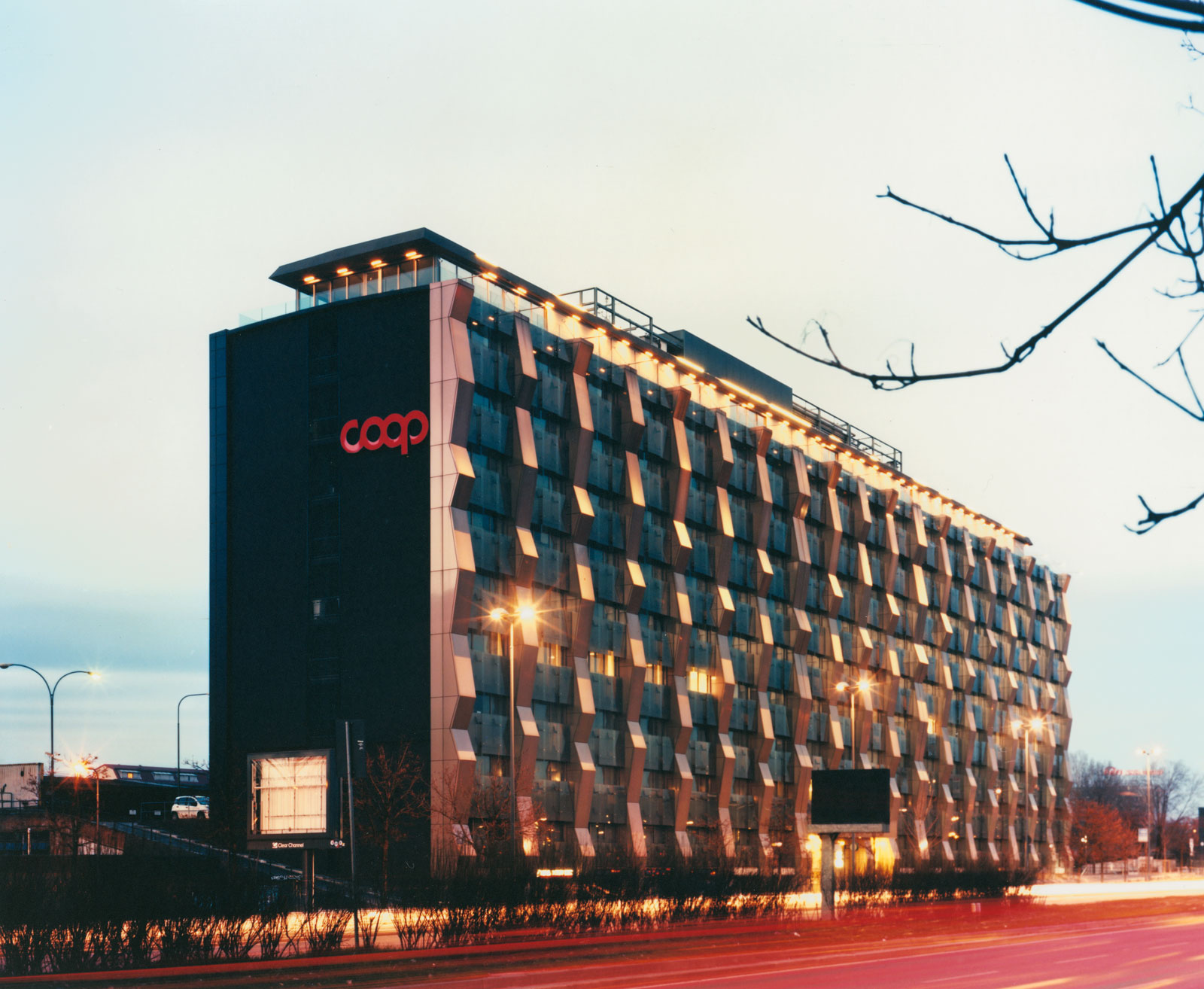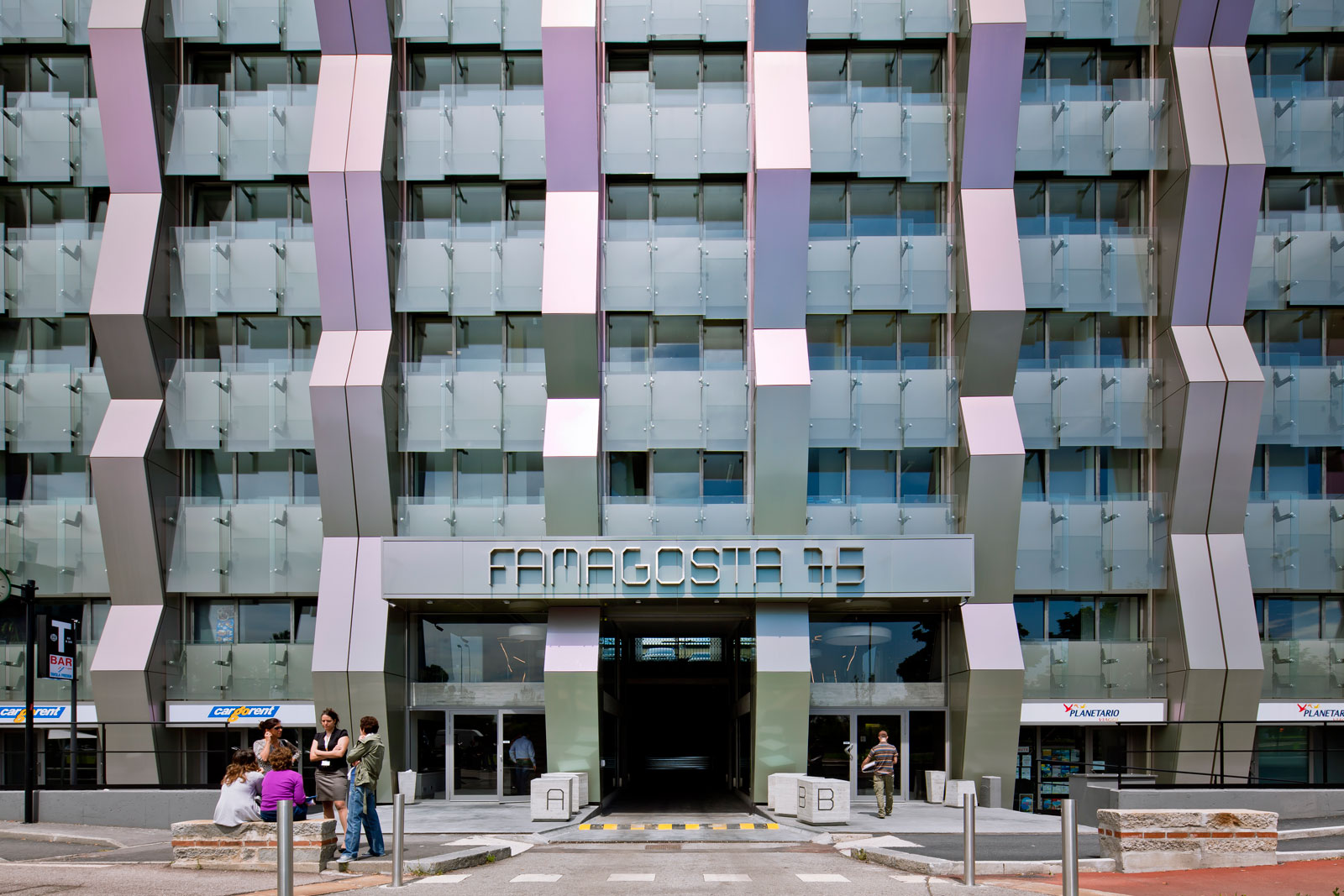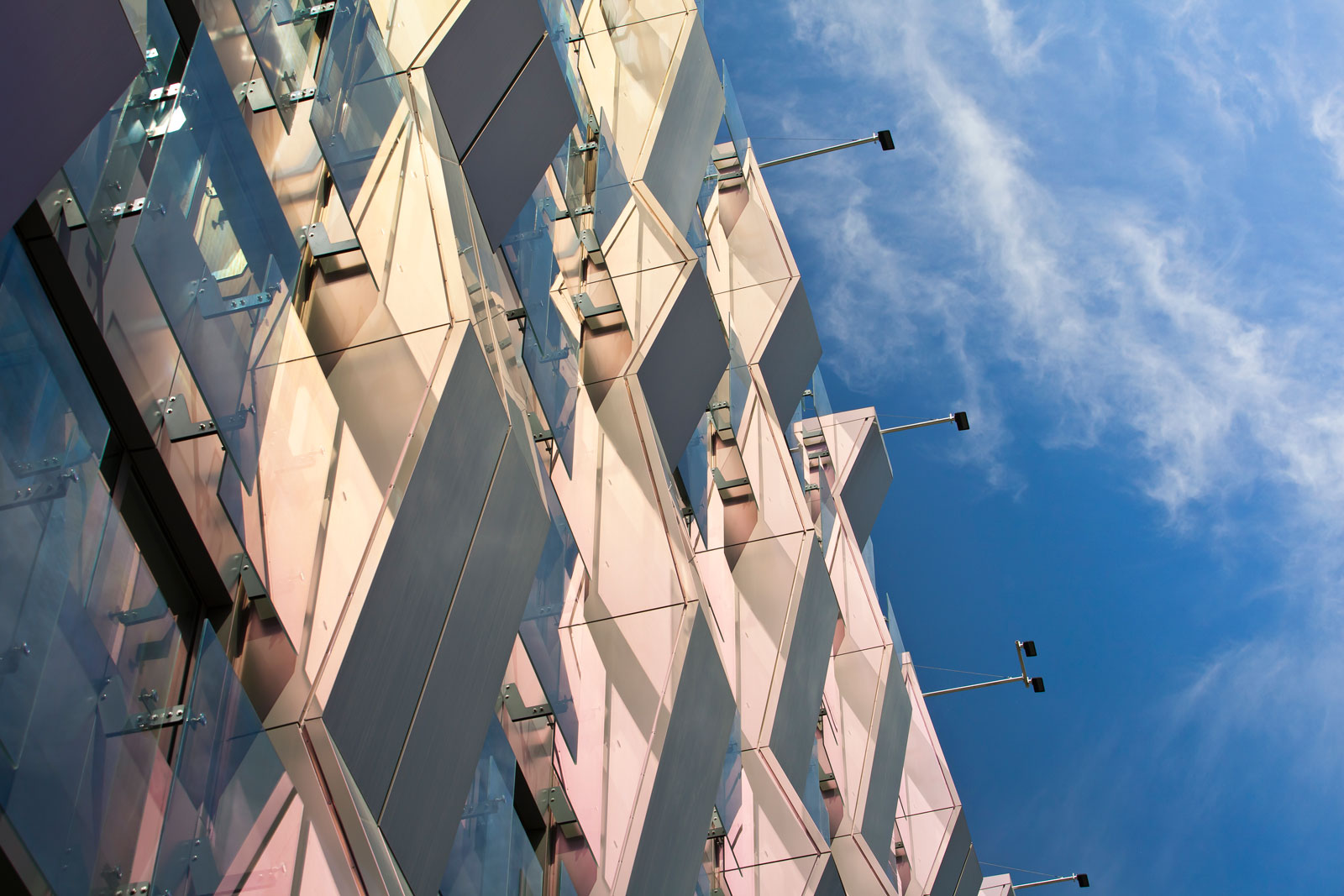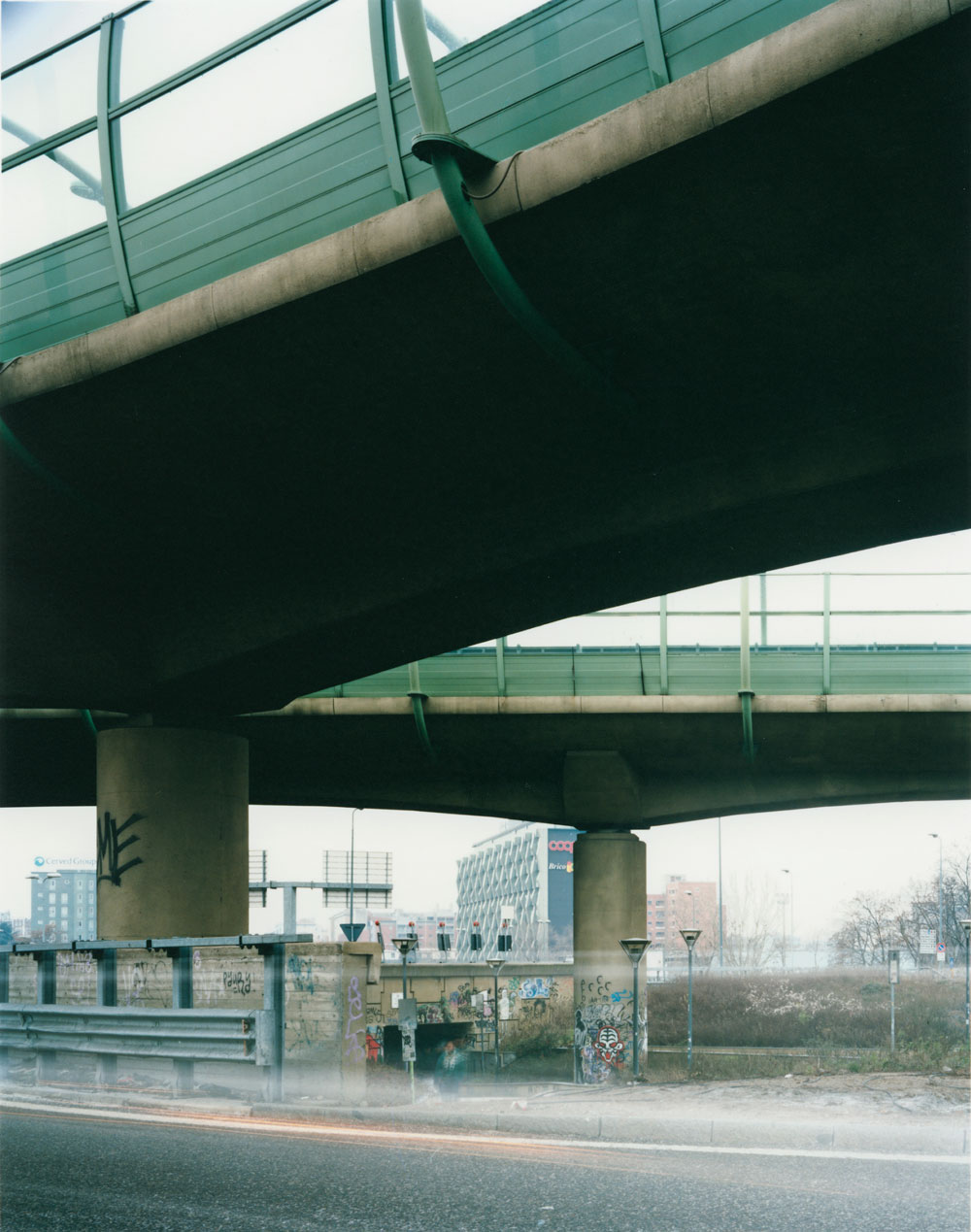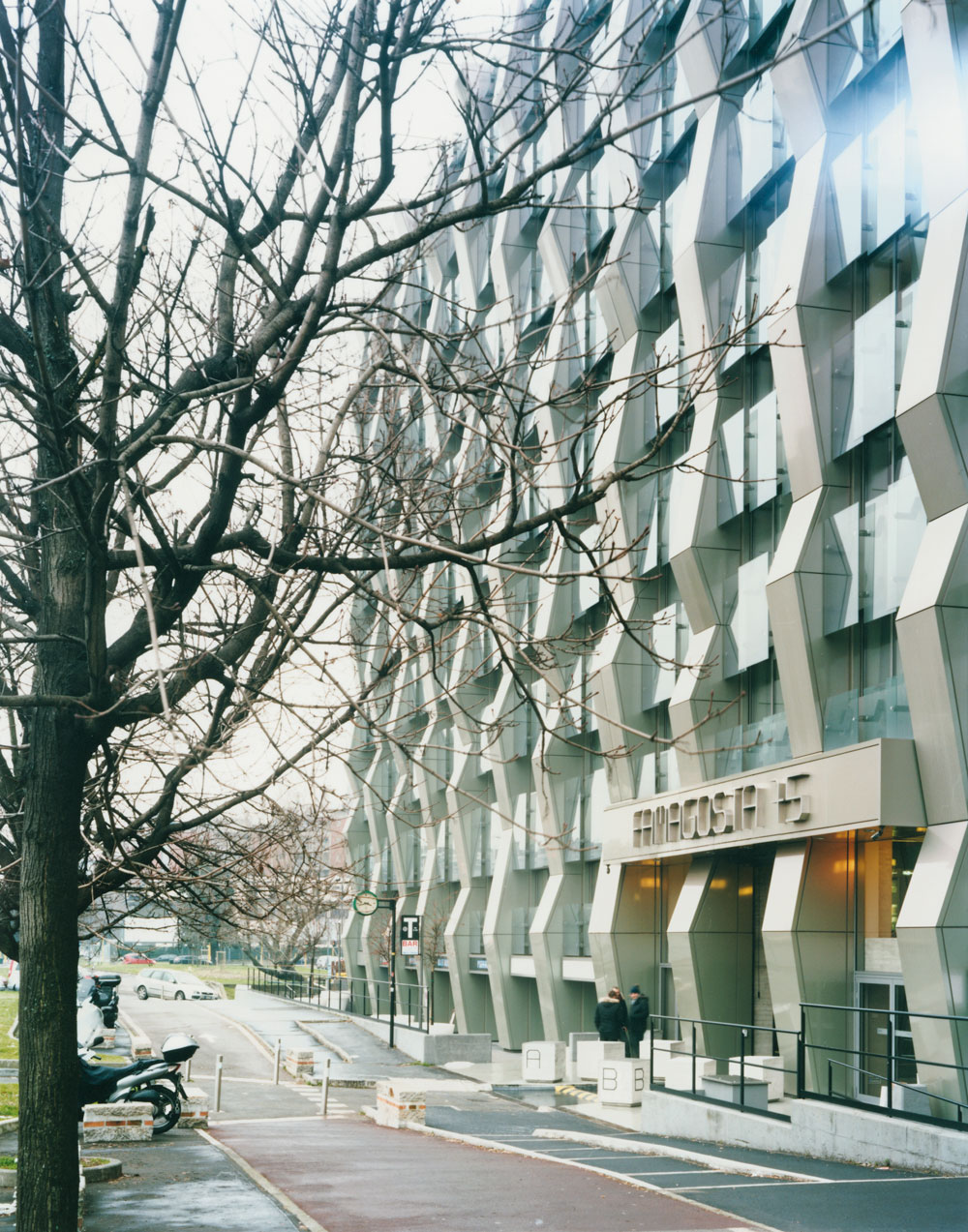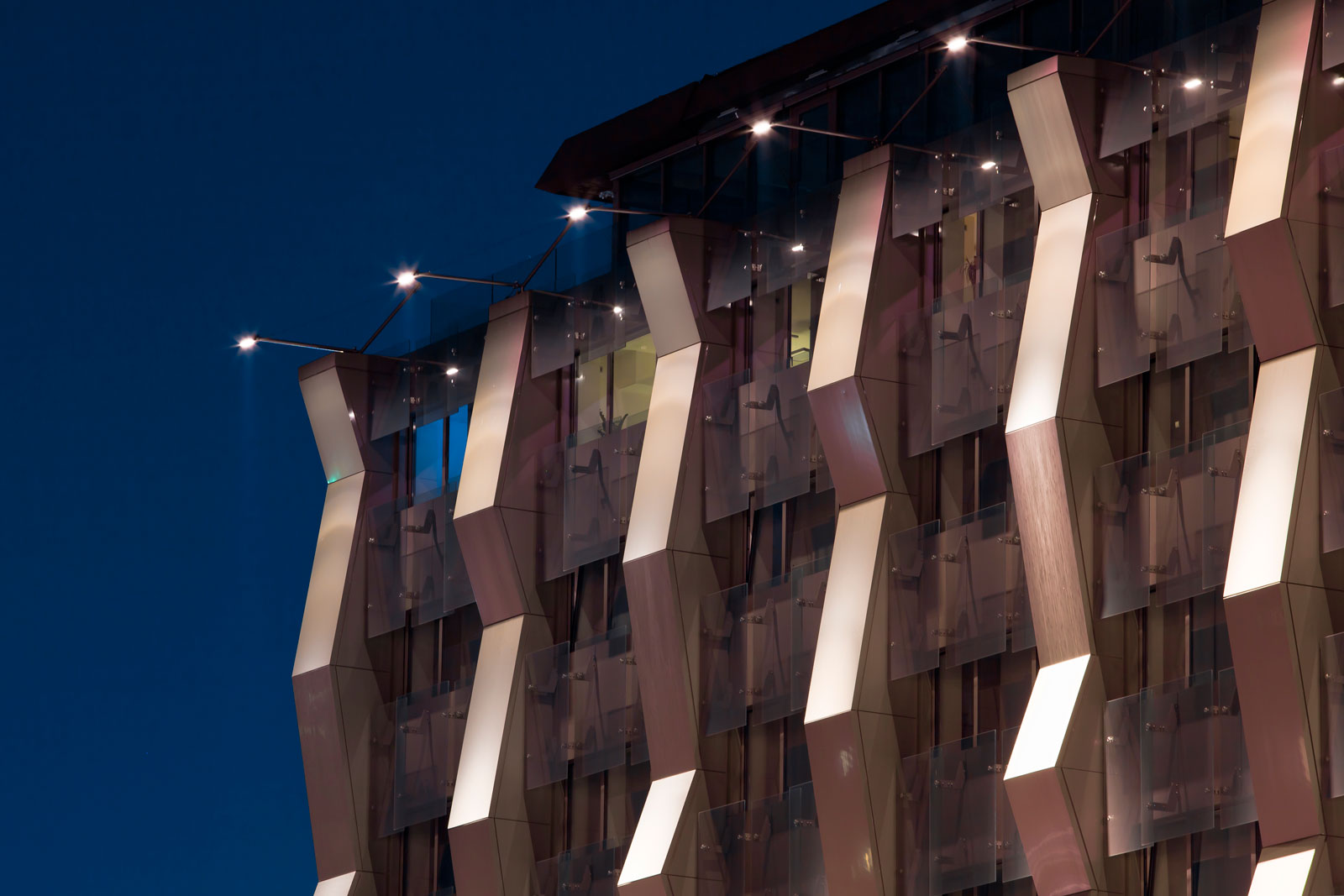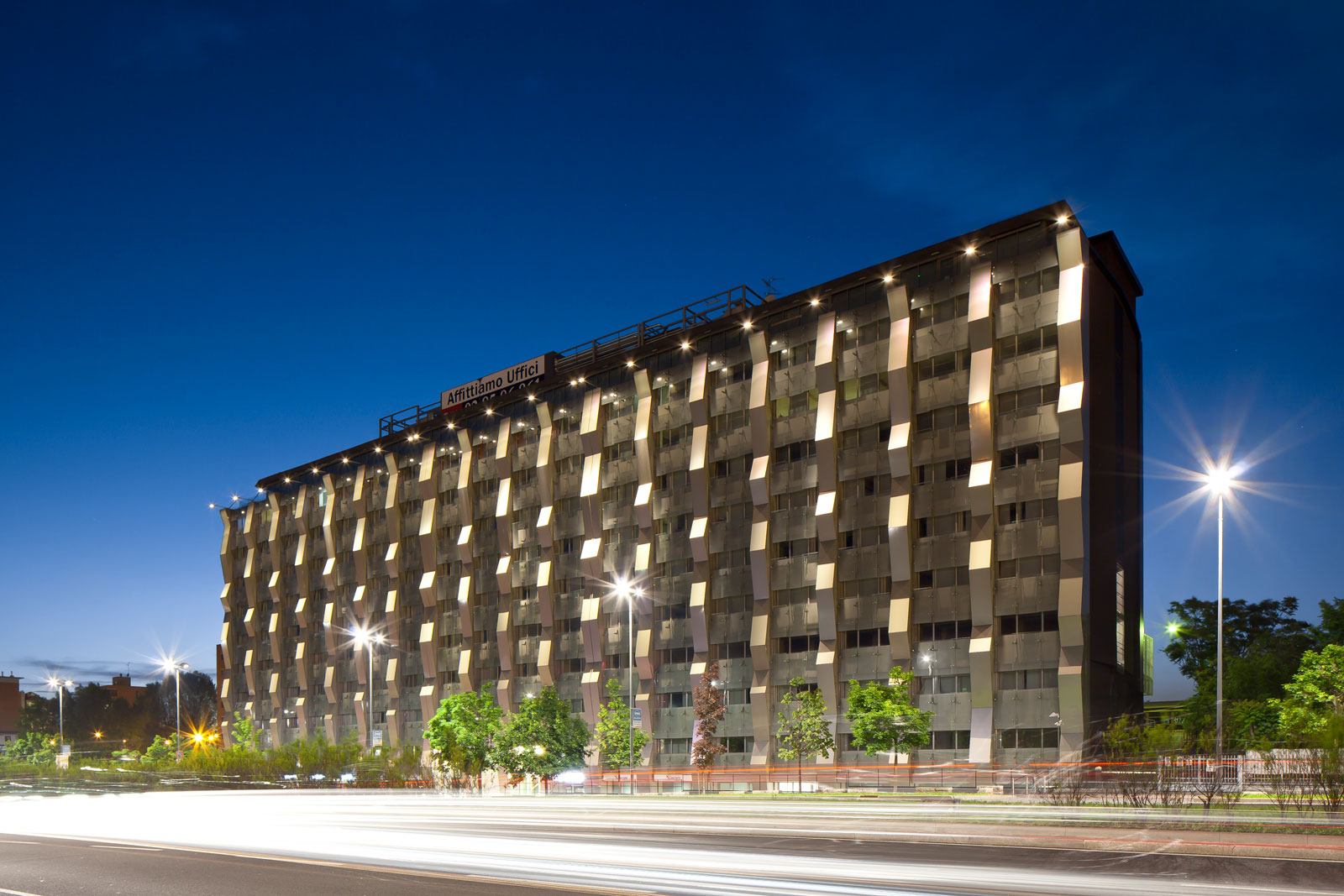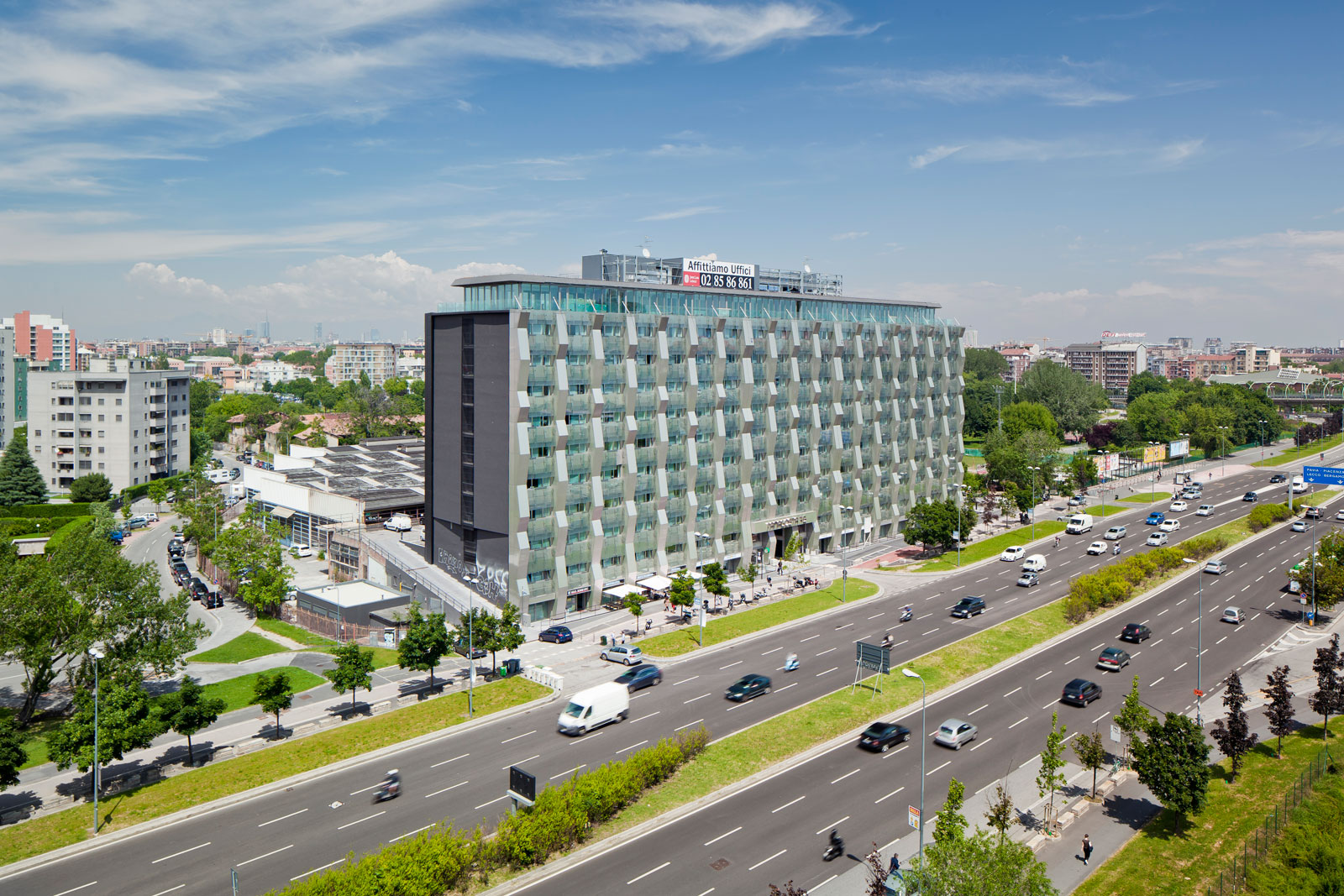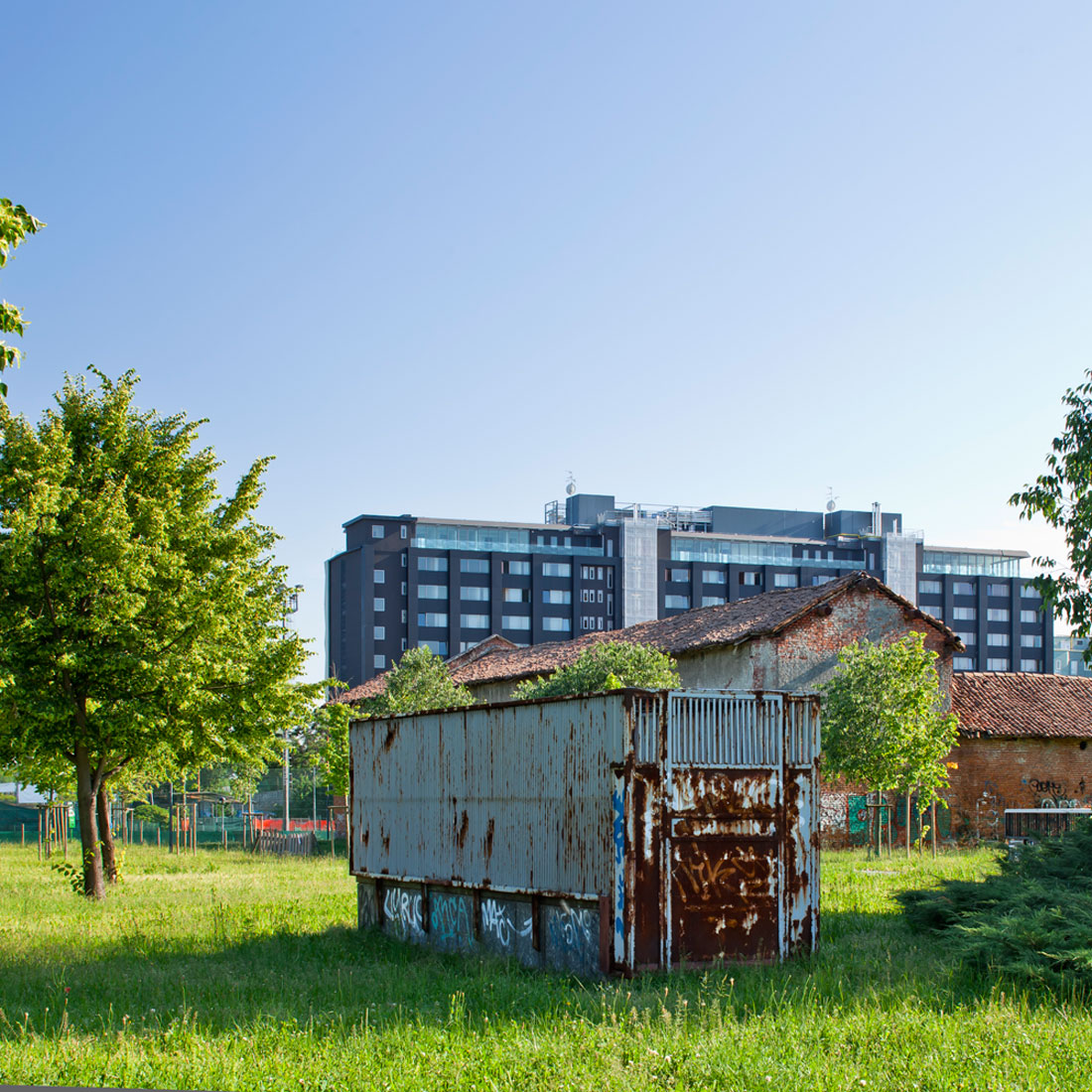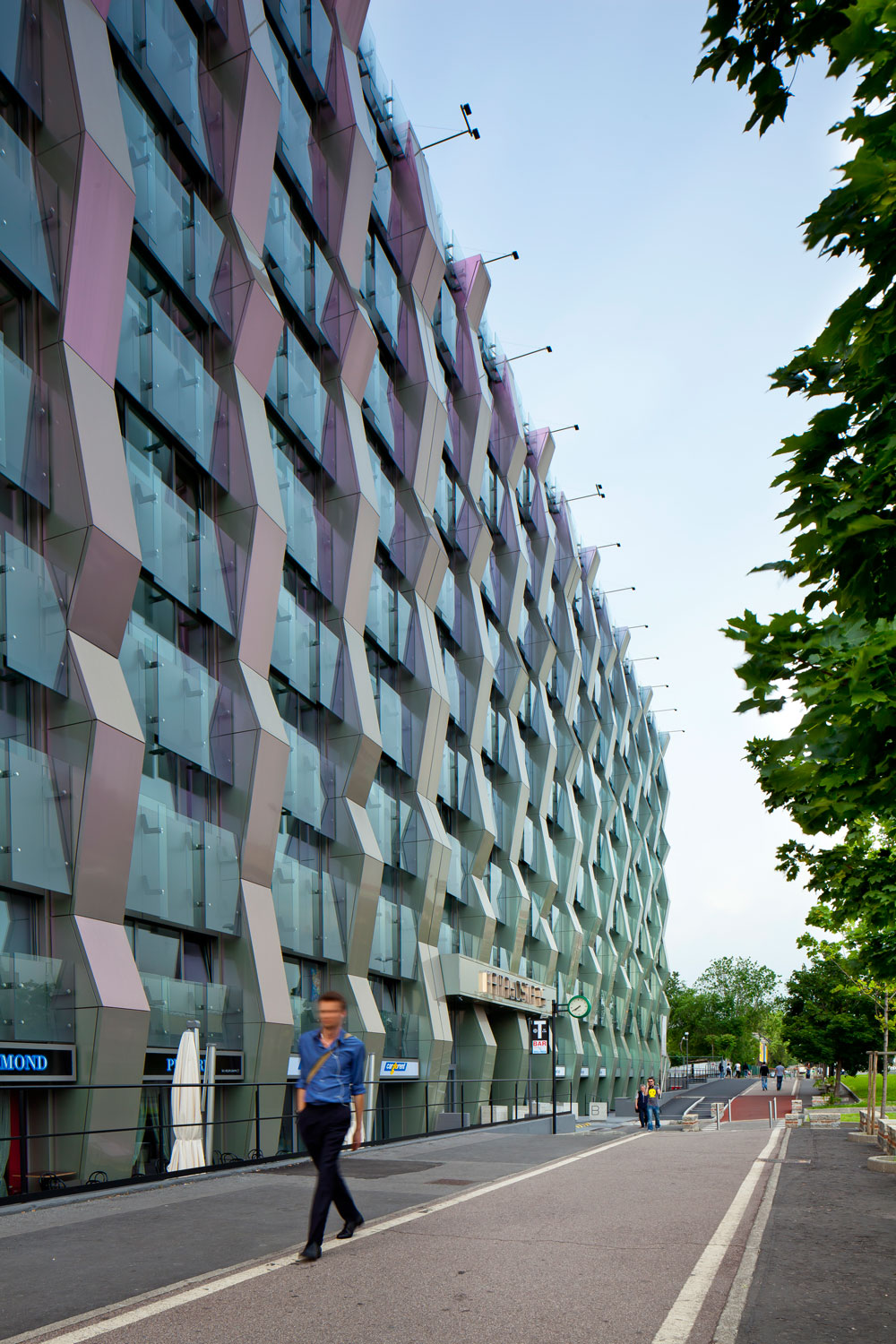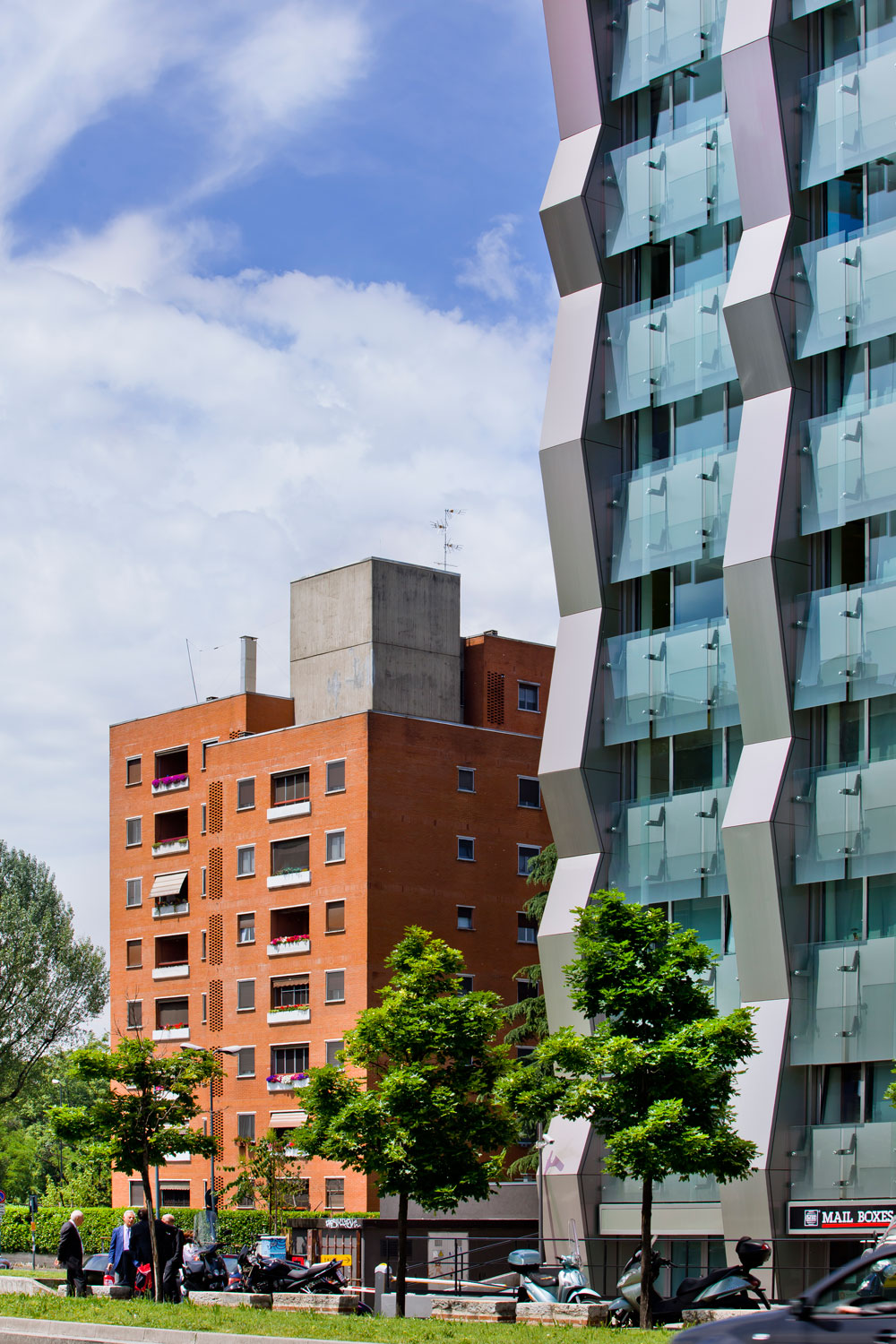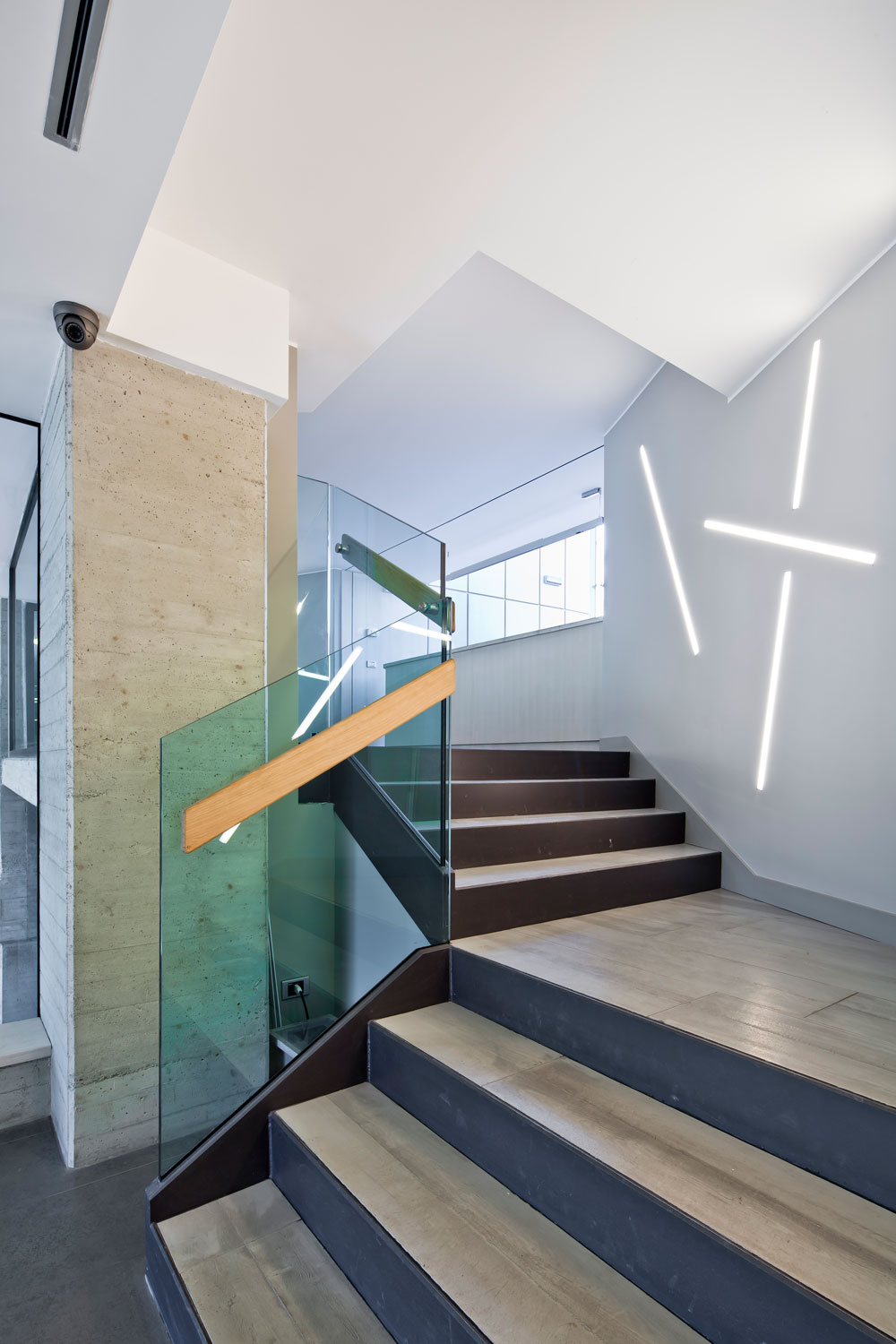 Famagosta 75
Milan, Italy
2007-2010

program: Preliminary, definitive and executive design for the requalification of San Martino Steelworks building, viale Famagosta 35, Milan
area: 14 808 m2
client: Immobiliare Siderurgica San Martino
project: Alfonso Femia * with
structural and services engineering: AI Studio, AI enrgineering
fire prevention, safety and building yard advisor: Studio Progess snc
photos: ©E.Caviola, ©S.Grazia
"It has been chosen to use the giant order of the columns as a sequence of anthropomorphic shapes, suggesting the image of a forest, or a radiator, a catalyst of energies, of vertical fluid across the facade in its full height." AF
The idea is to change the facade through:
the deletion of the windows on the ground floor, the conservation of the frame of the facade, strongly representative skeleton of the soul of the building, its modern structural simplicity.
Ignoring the visible structure would have been equivalent to hide its nature, it is retained to give it the importance in making giant pilasters and create a vertical scan on the facade.
The pillars of the South façade are coated with an aluminium casing painted with differentiated section, originating a vertical profile always different, with a succession of faces tilted toward the Sun and other faces in shadow. It has been chosen to use the giant order of the columns as a sequence of anthropomorphic shapes, suggesting the image of a forest, or a radiator, a catalyst of energies, of vertical fluid across the facade in its full height.