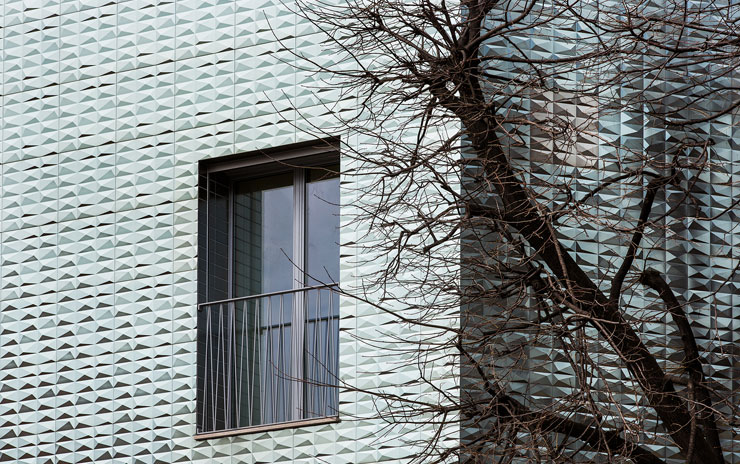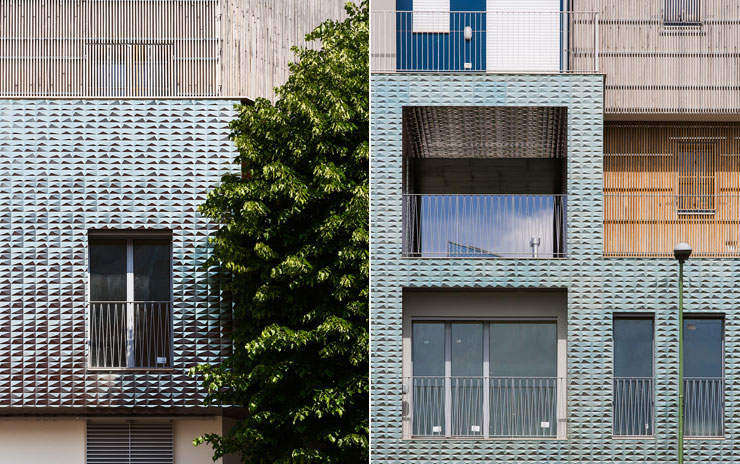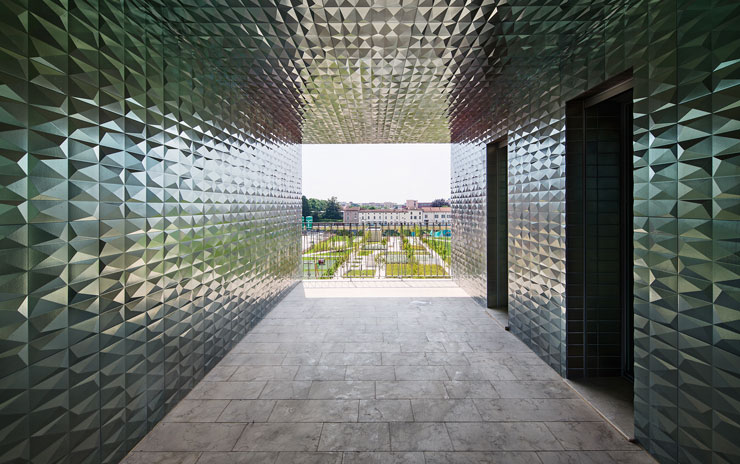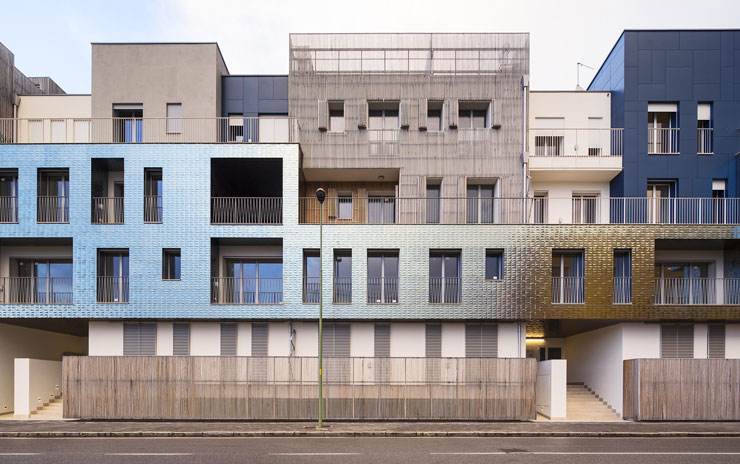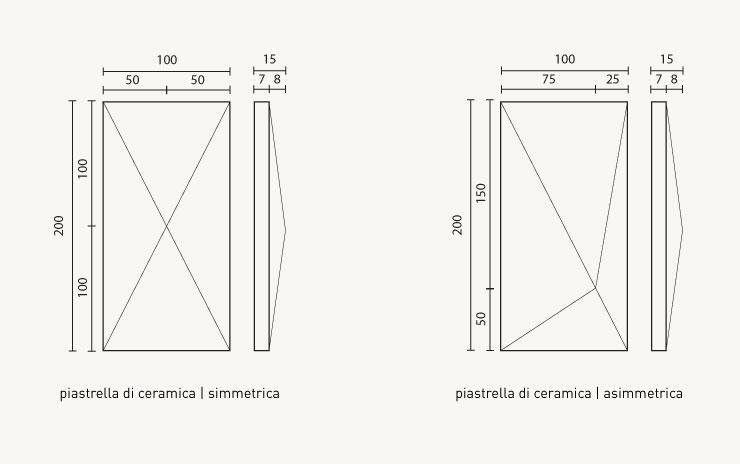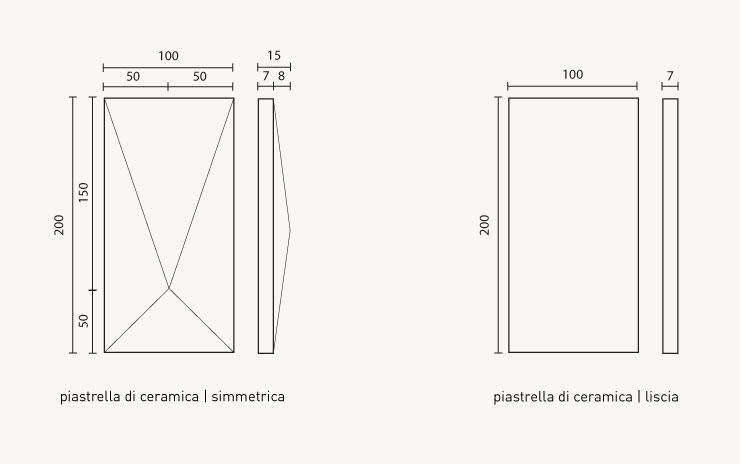 Diamant R20 BOA
2010

FX International Awards for "Best Surface Product" (2016)
The three-dimensionality, the brilliance and the magic mystery that belong to the diamond figure are the elements that characterize the installation in the housing complex of Brescia (Italy). The volumes extrusions, the possibility and the freedom to move them create a game that potentially leads the spatiality of the ceramics to infinity.
Diamante is a symbol that attracts attention because of its size and its shape; it is a new way to make three-dimensional an element usually flat as a piece of ceramics.
A platform lets change the modules layout and, playing with the volumes and their outlines, create different scenarios and horizons: a city perceived as an harmonious and functional combination of forms. The vertical wall is made of a perforated wood panel. The holes contain elements in wood and ceramics that go through the entire thickness of the wall. The number and the arrangement of the holes are random so the game is about the discovery and the wonder that result from it.