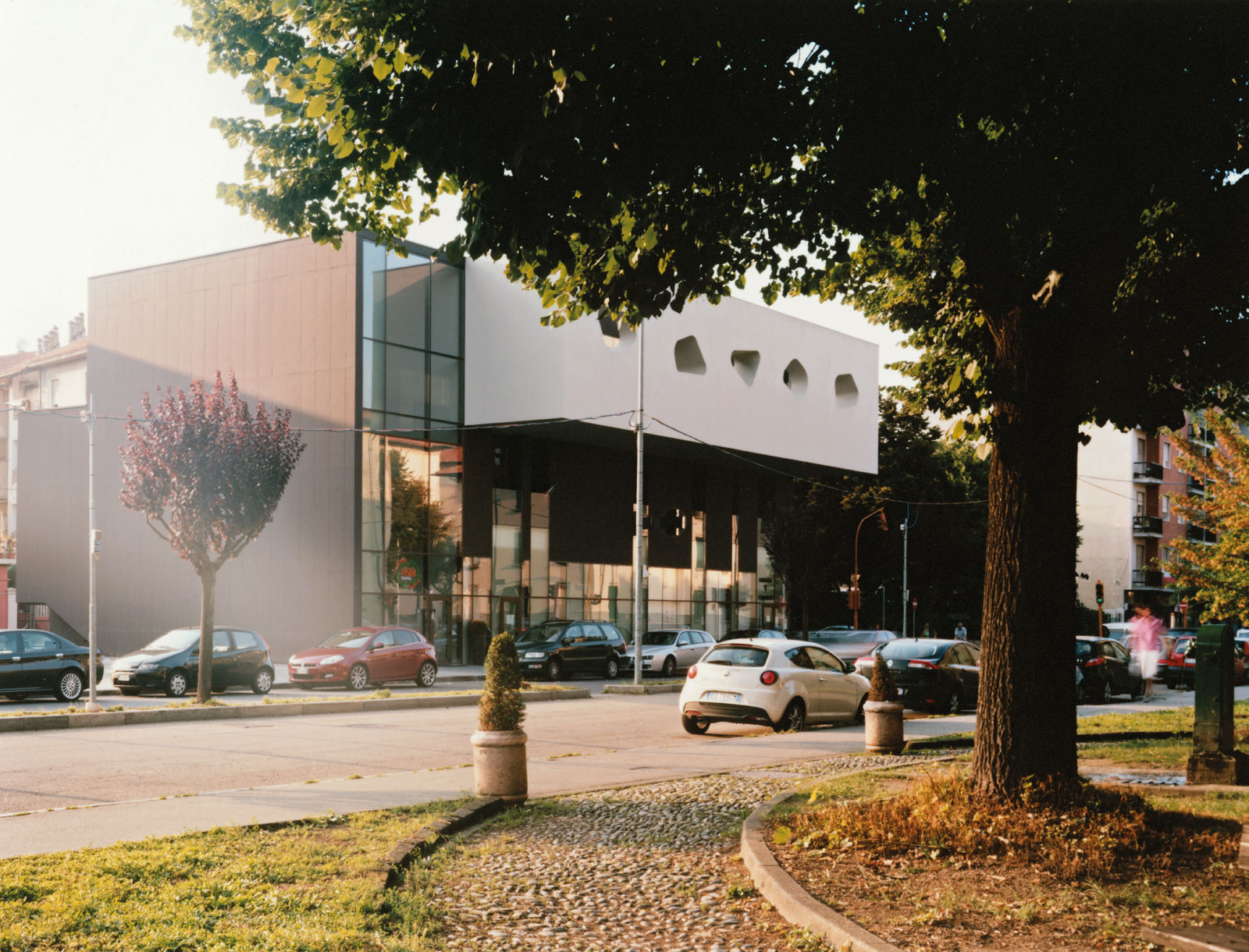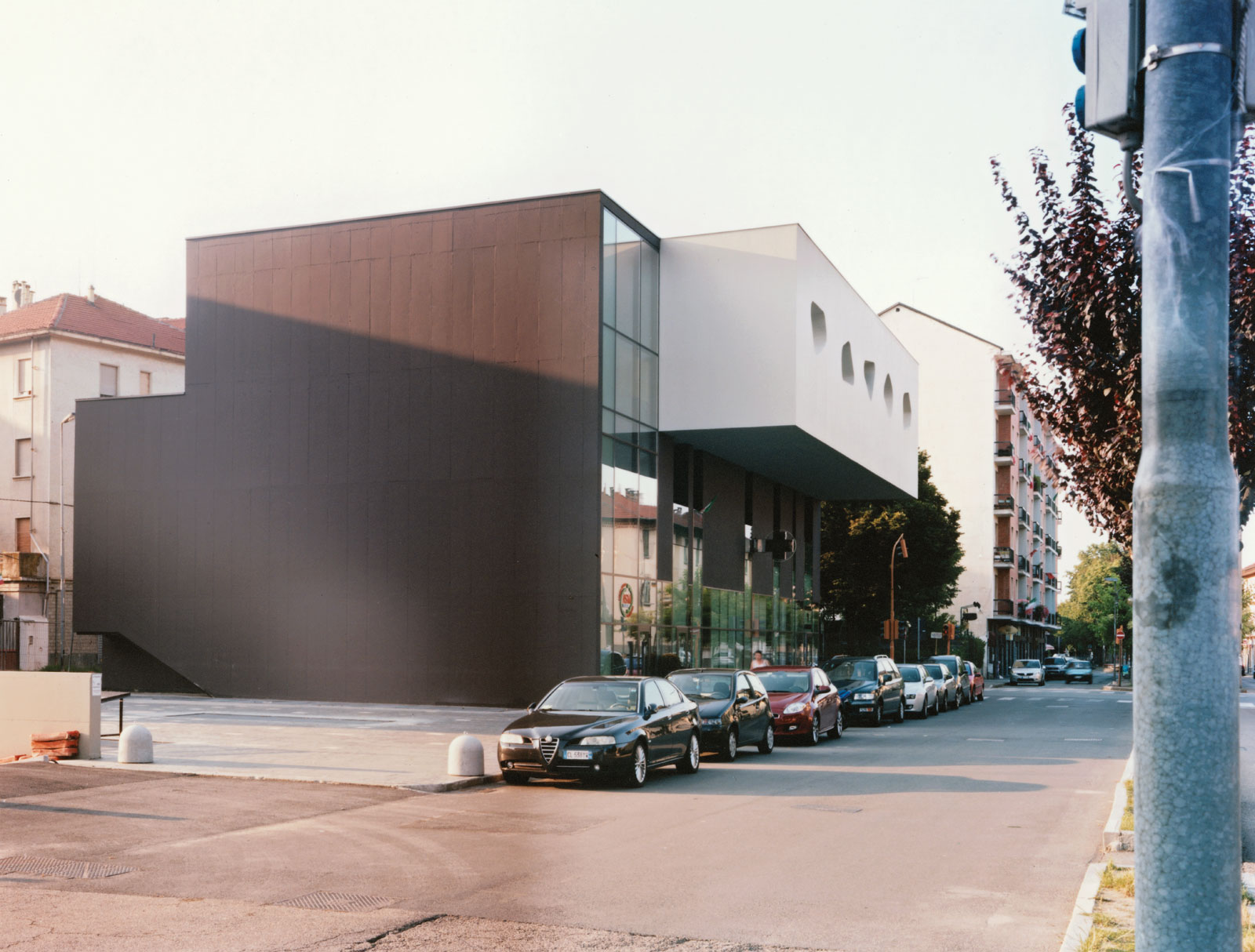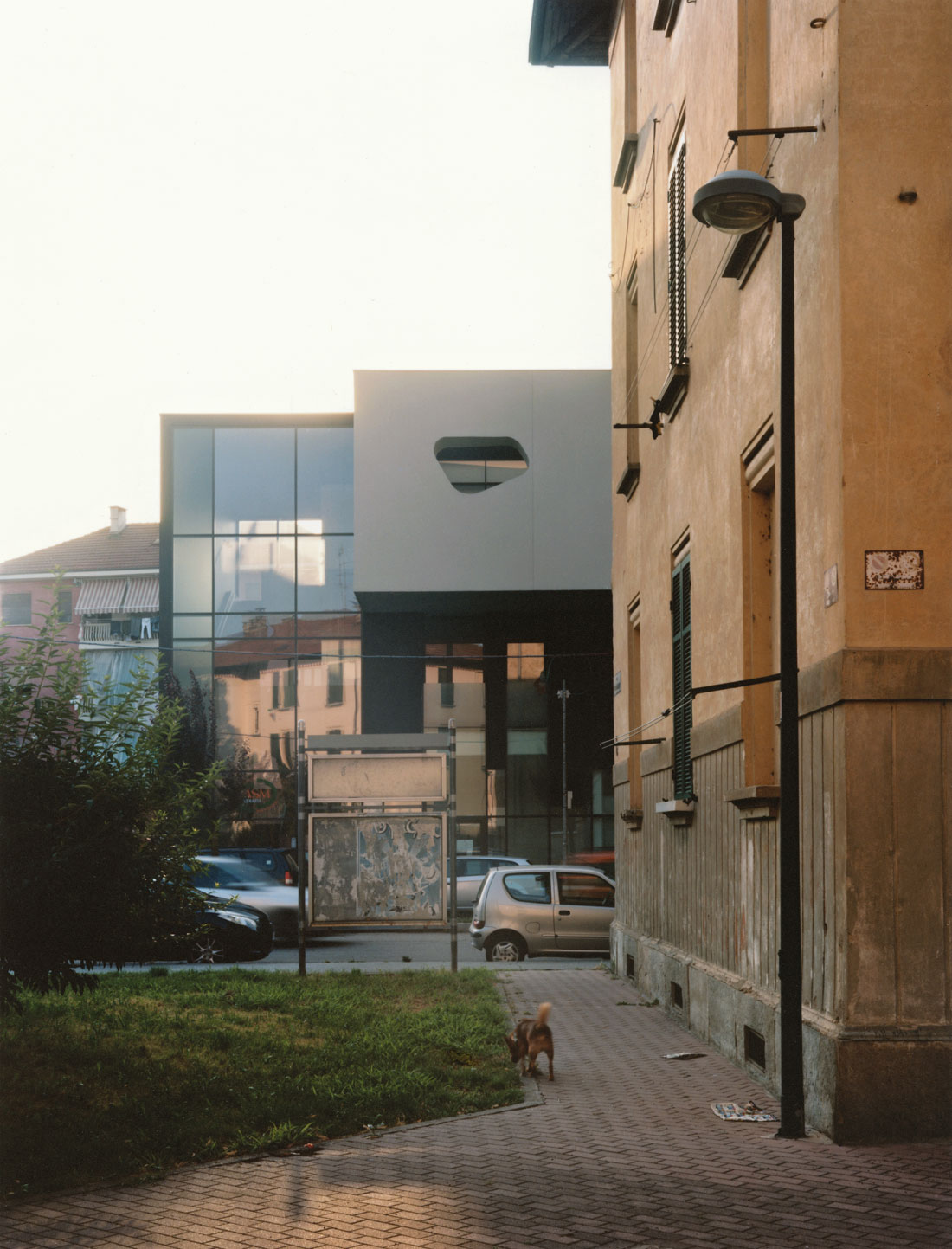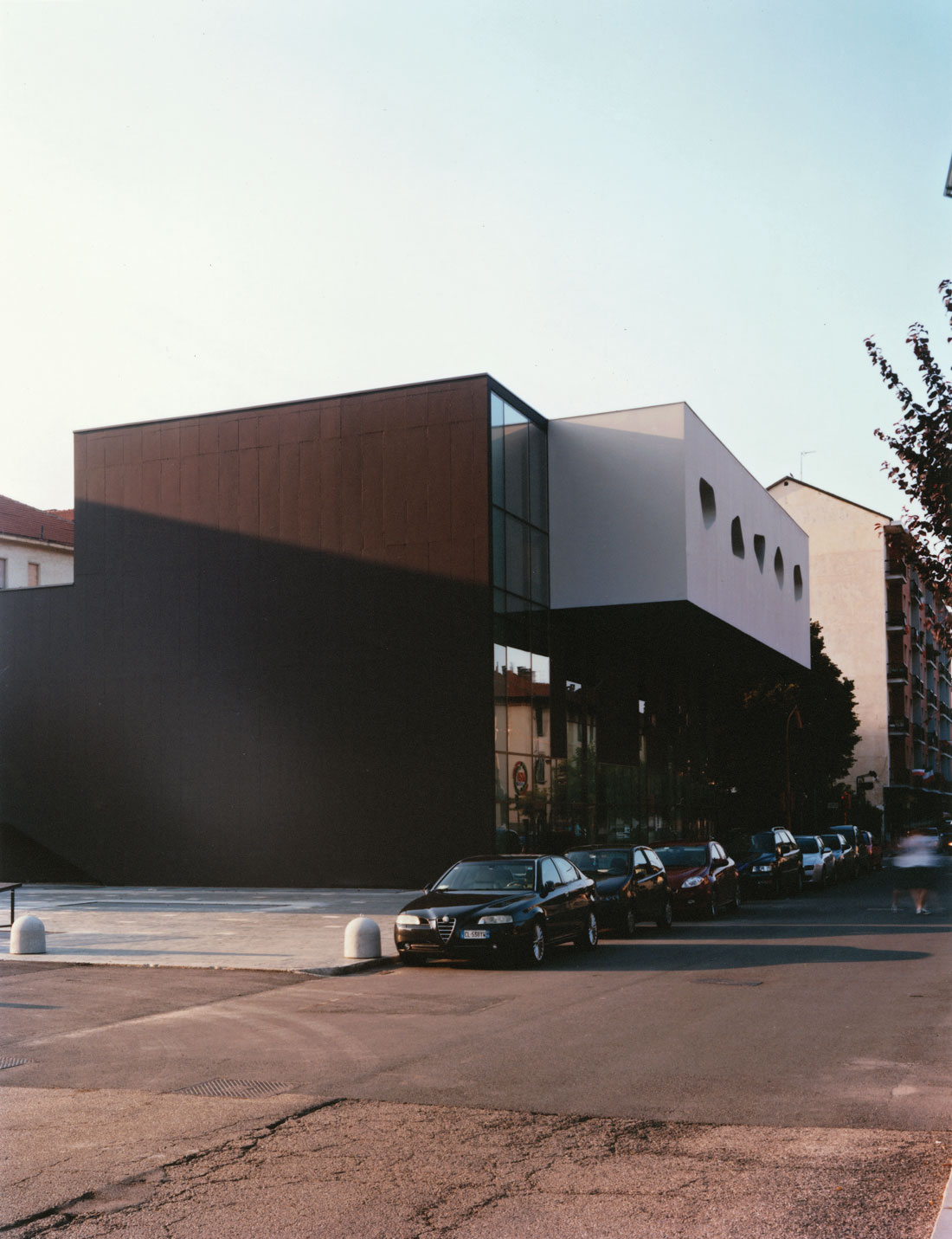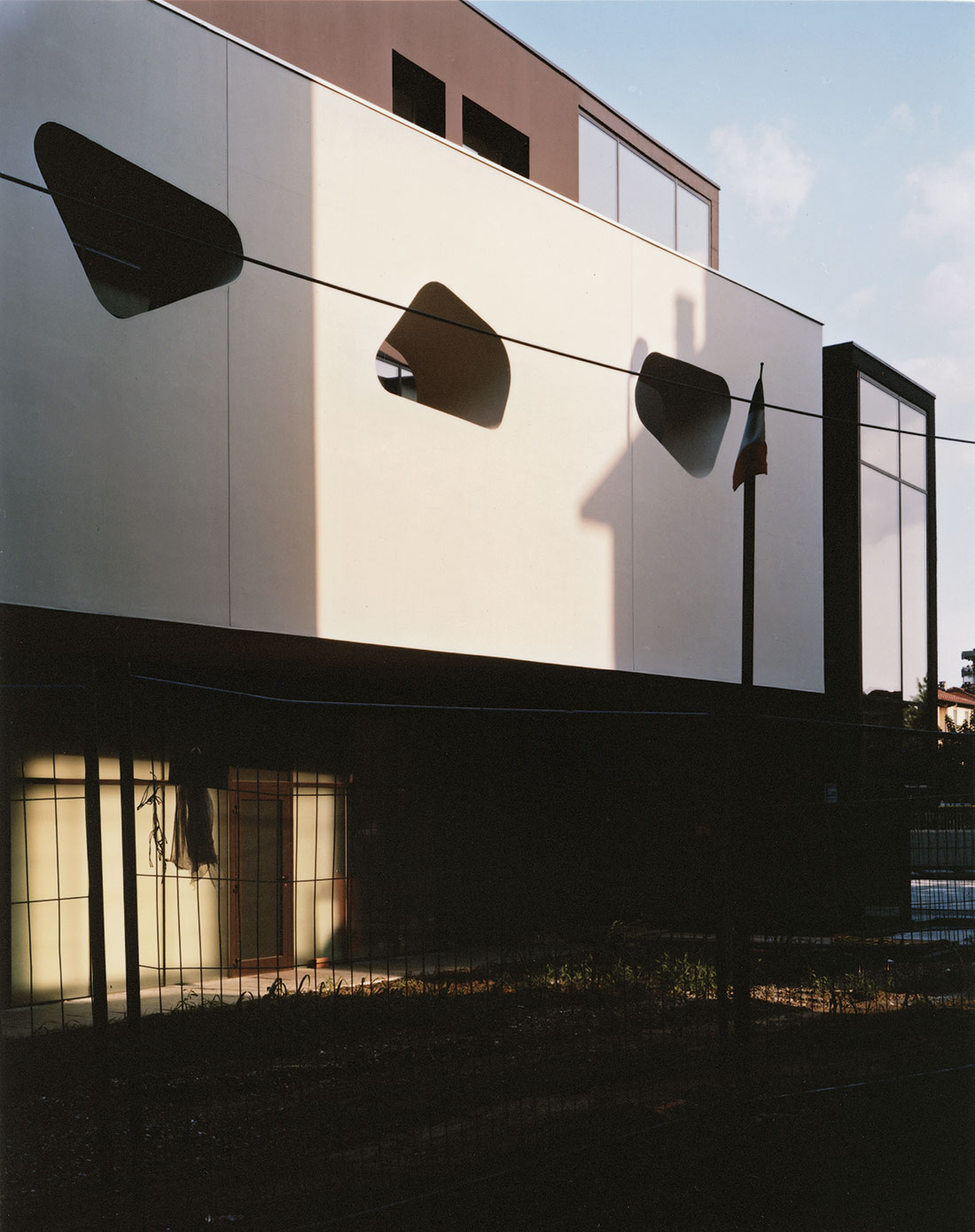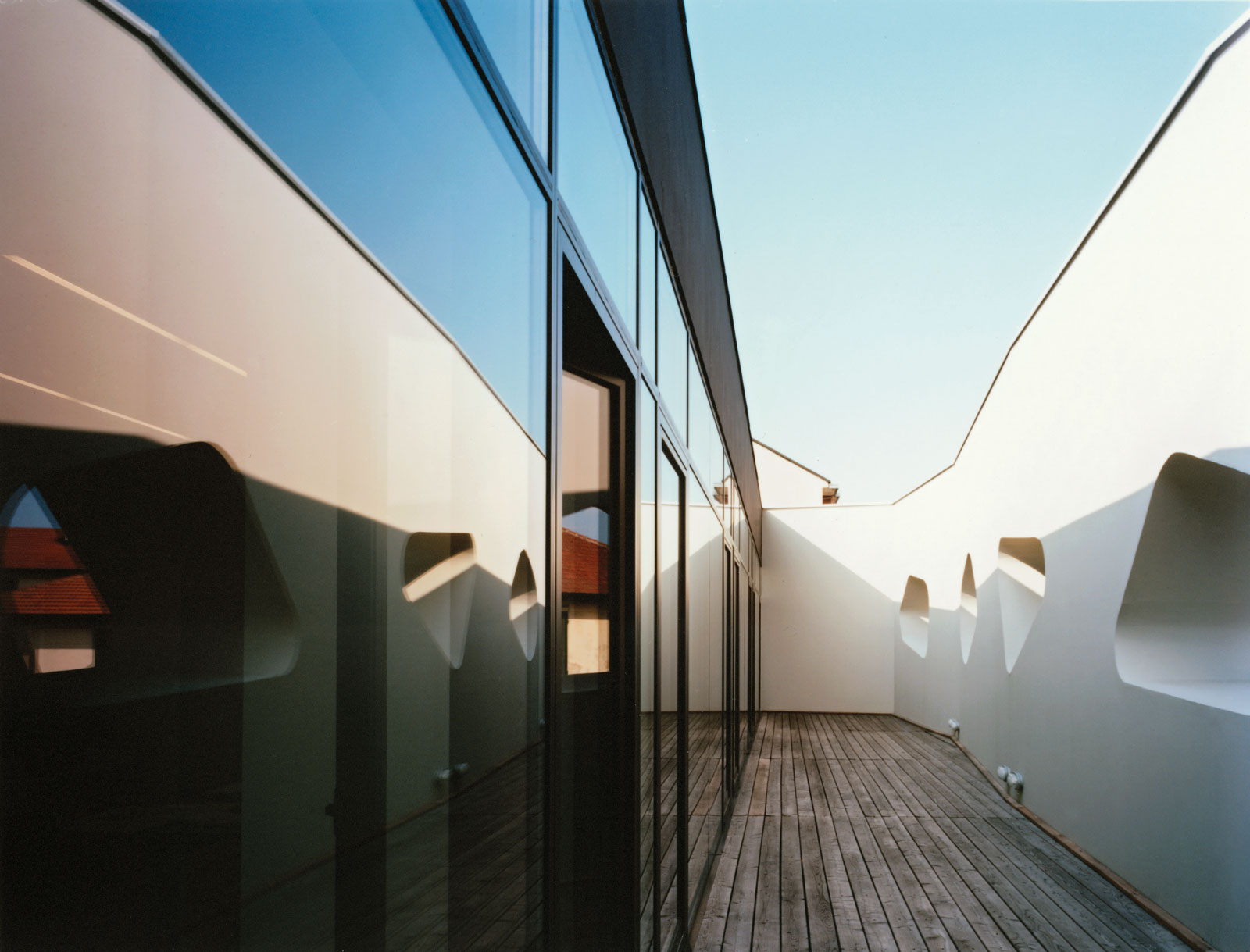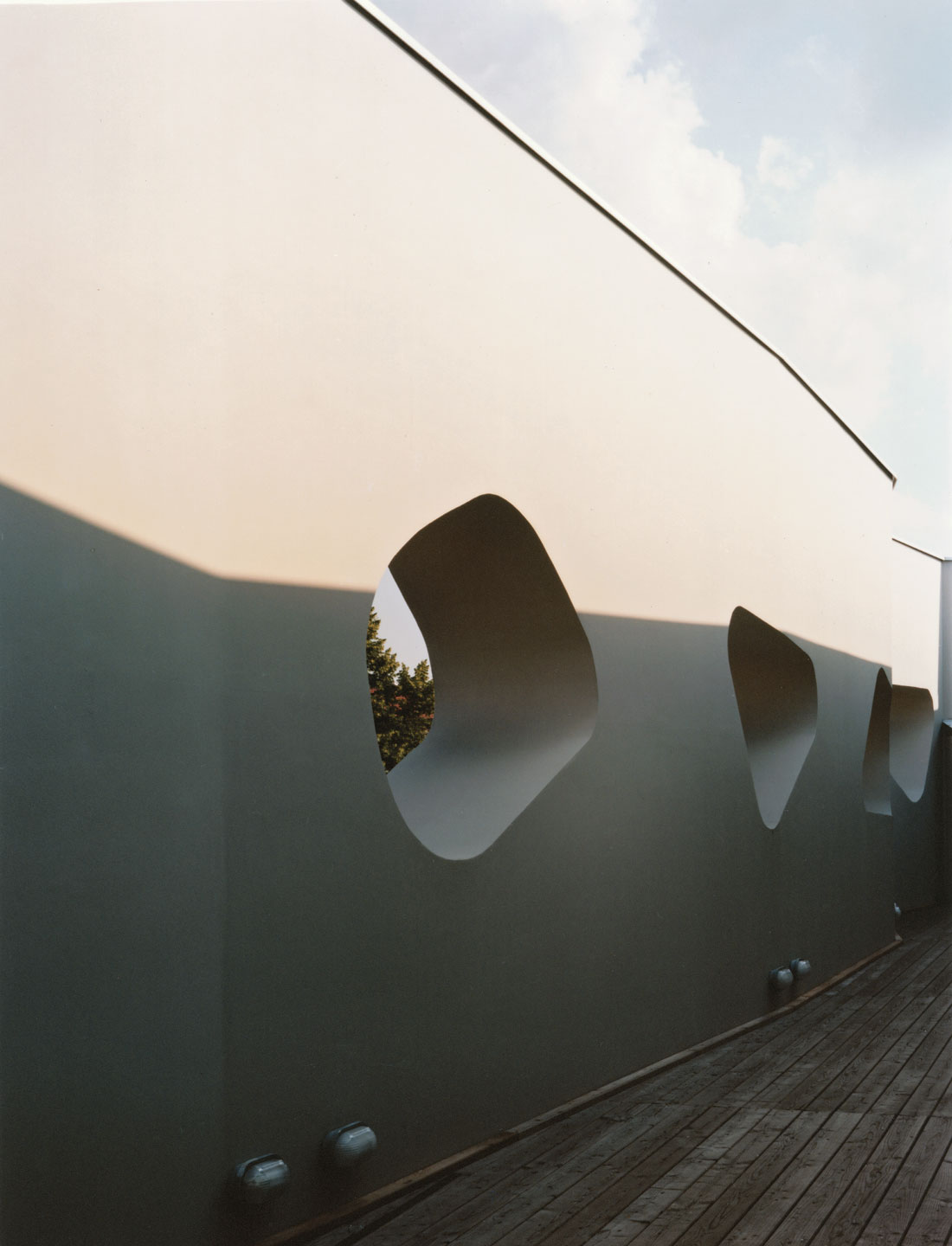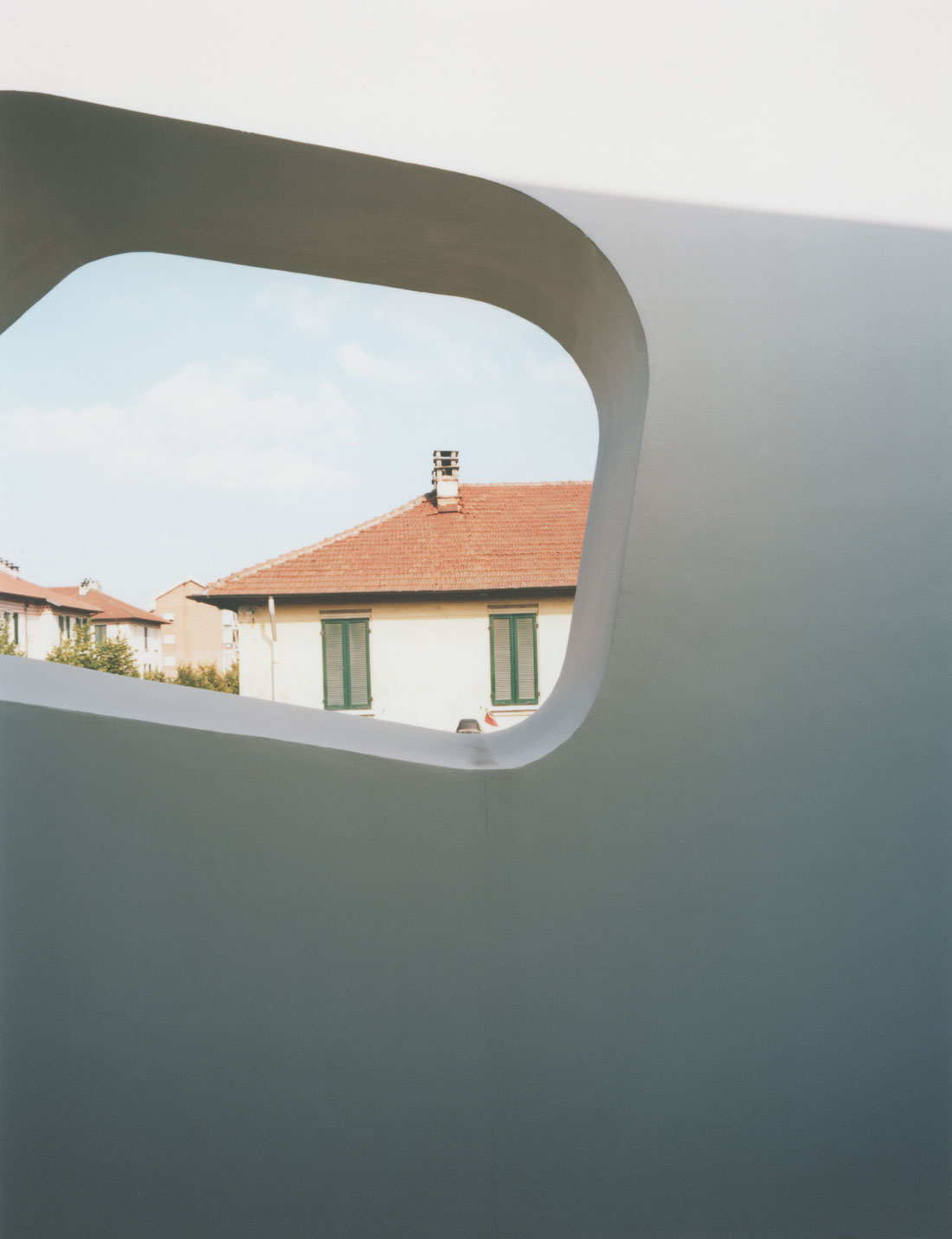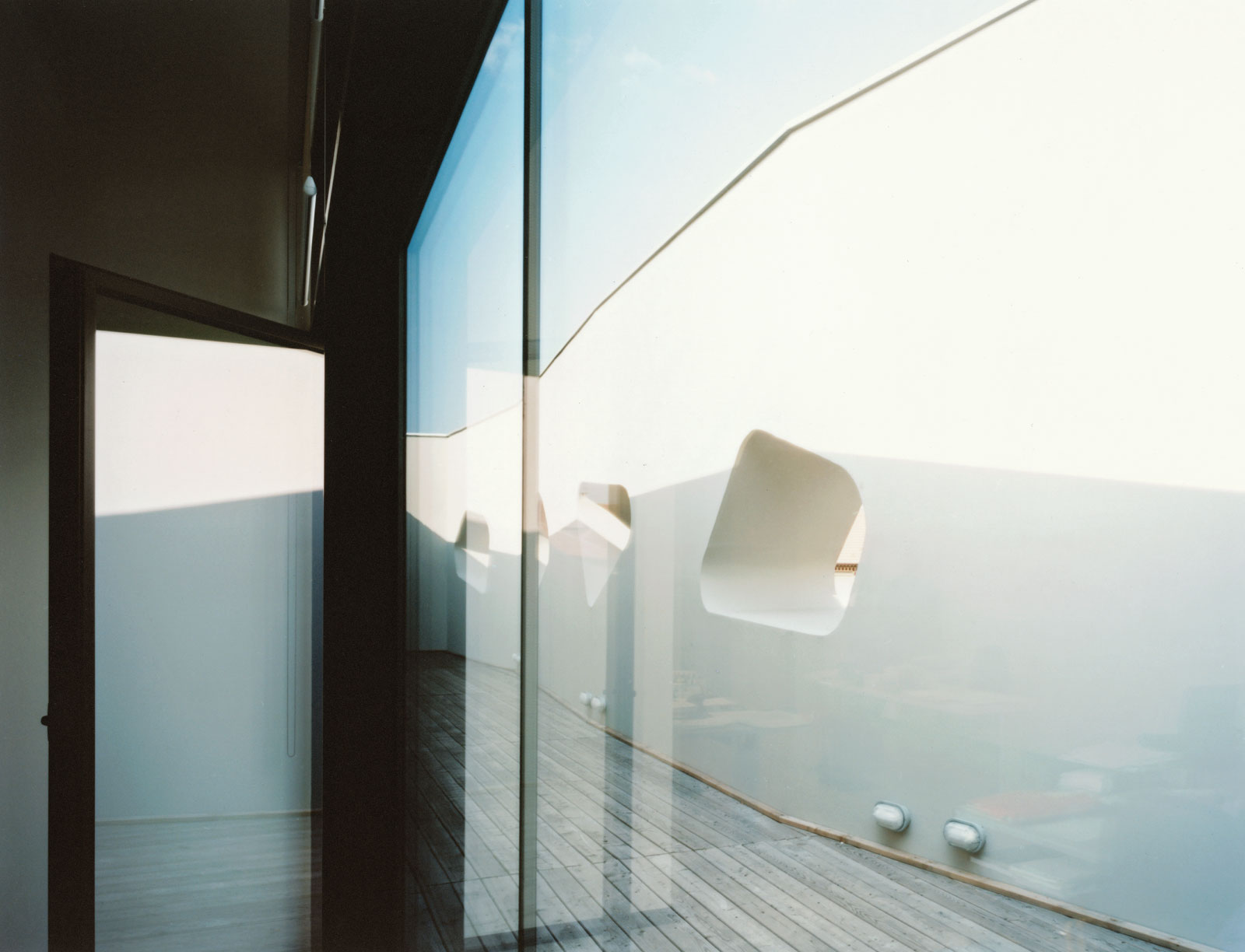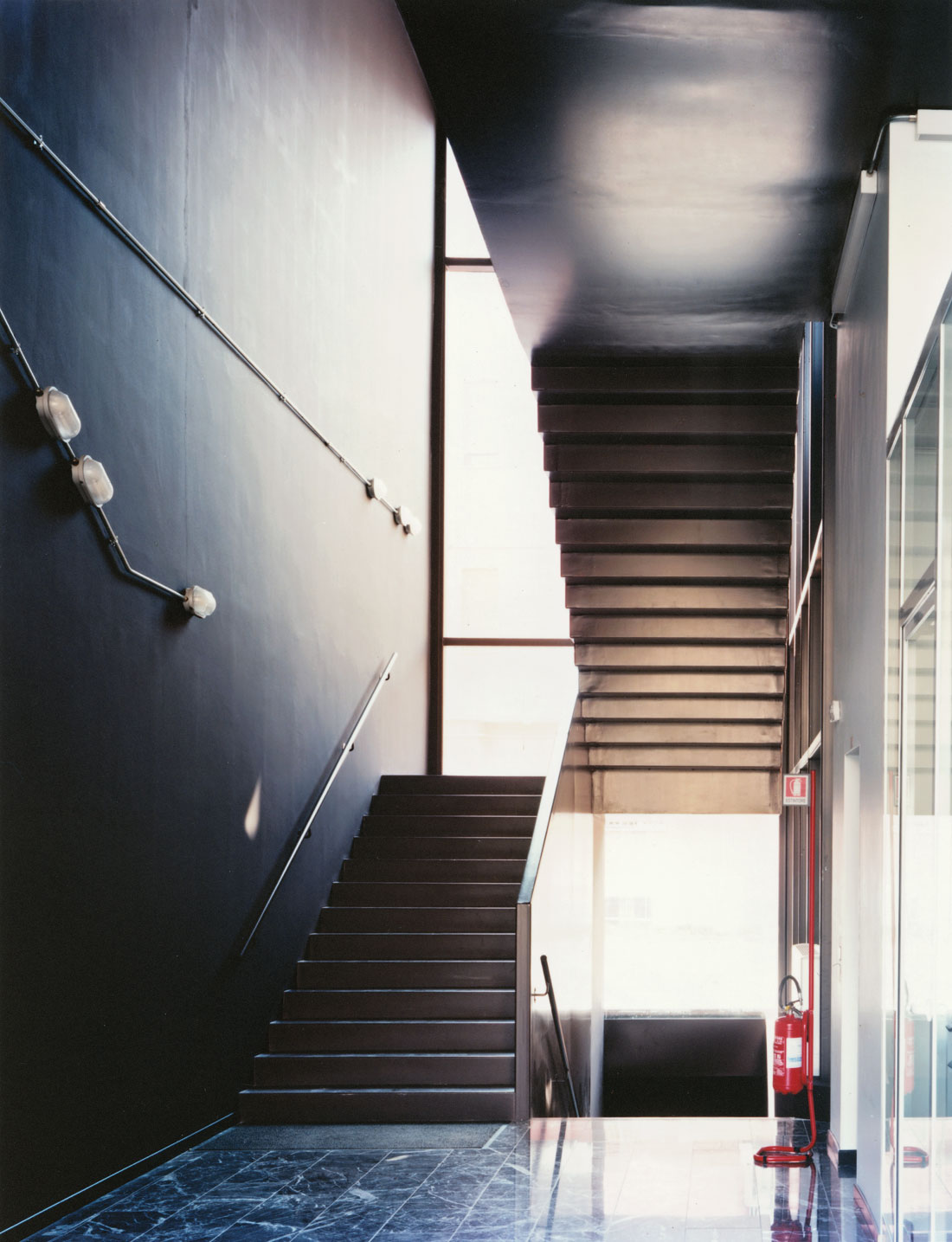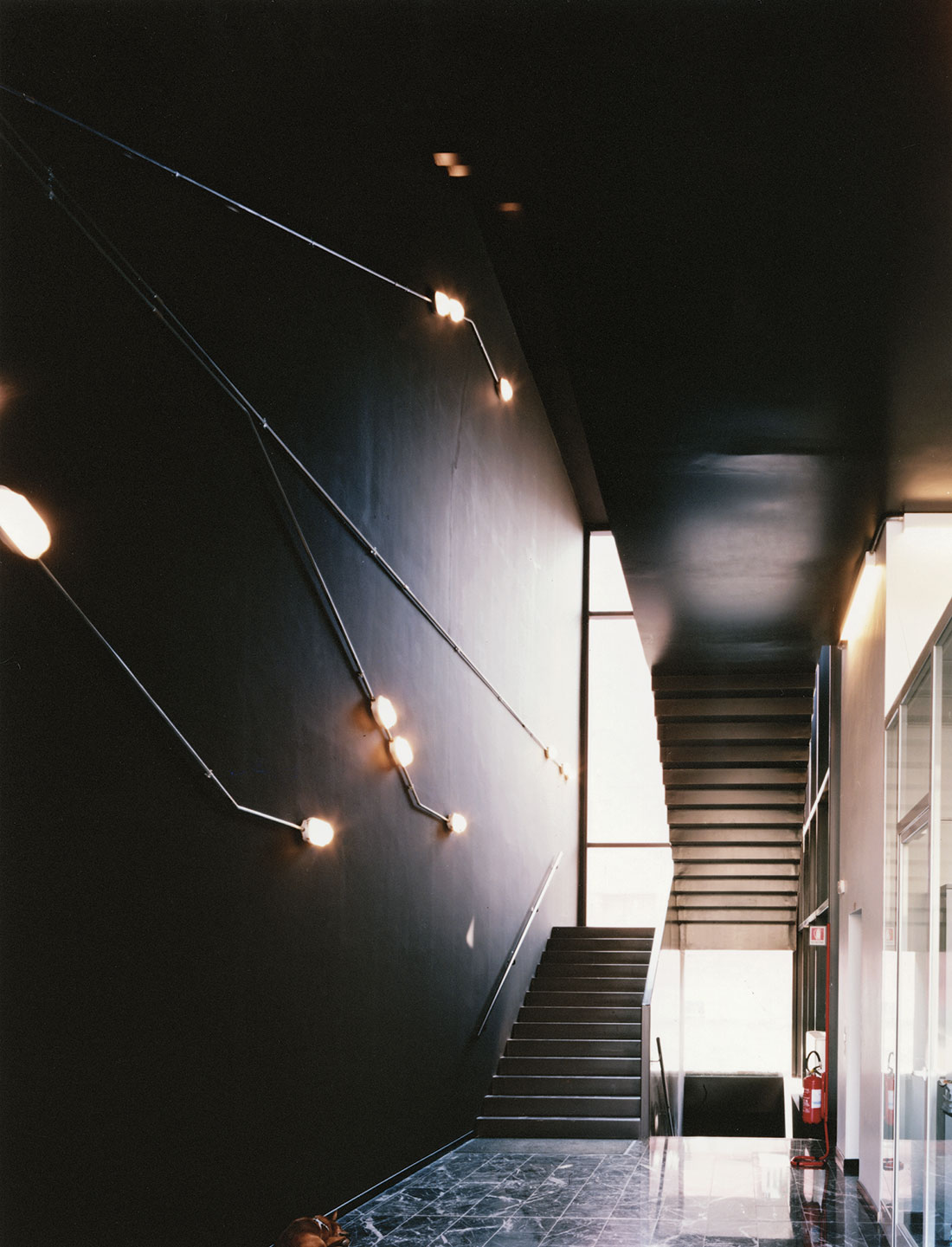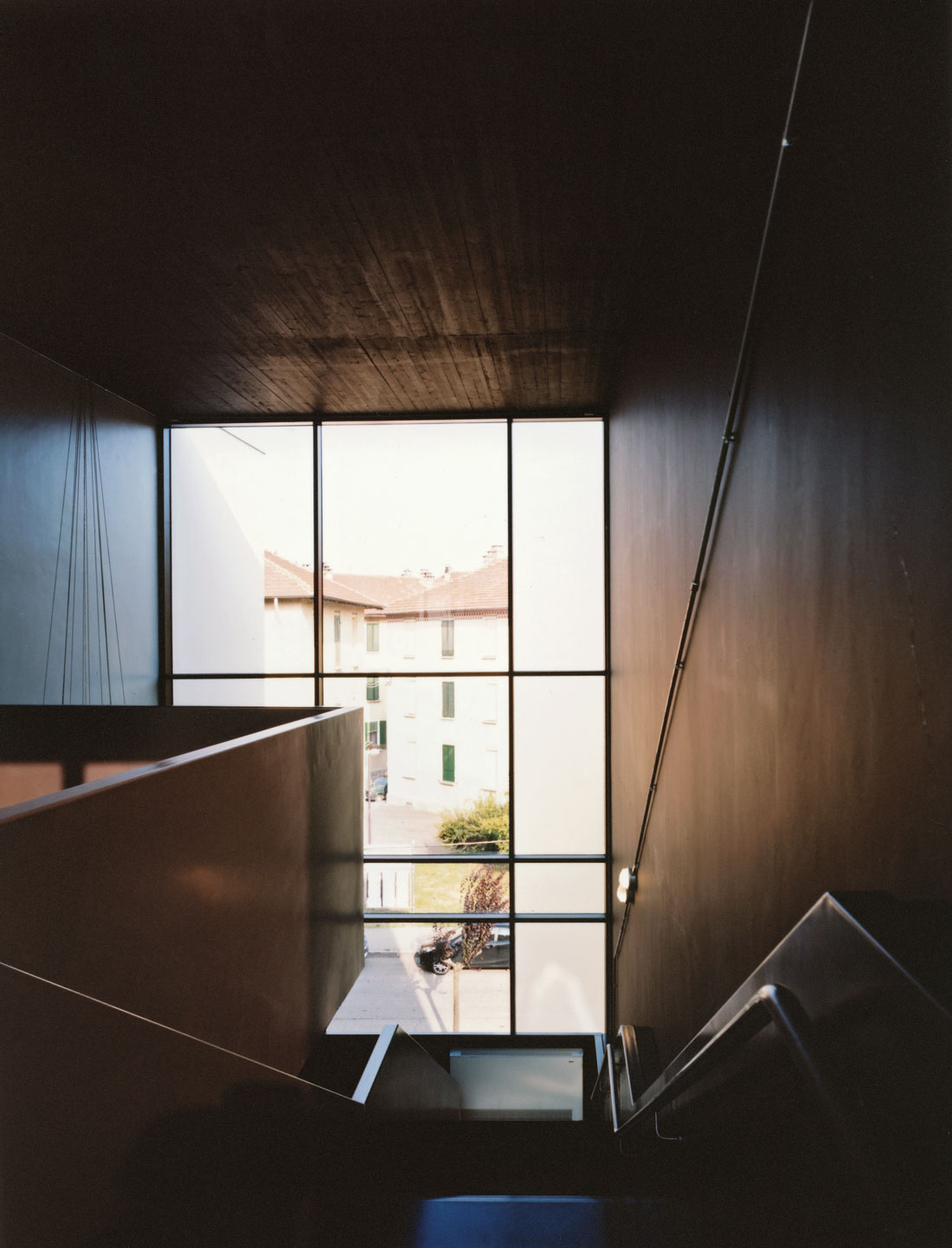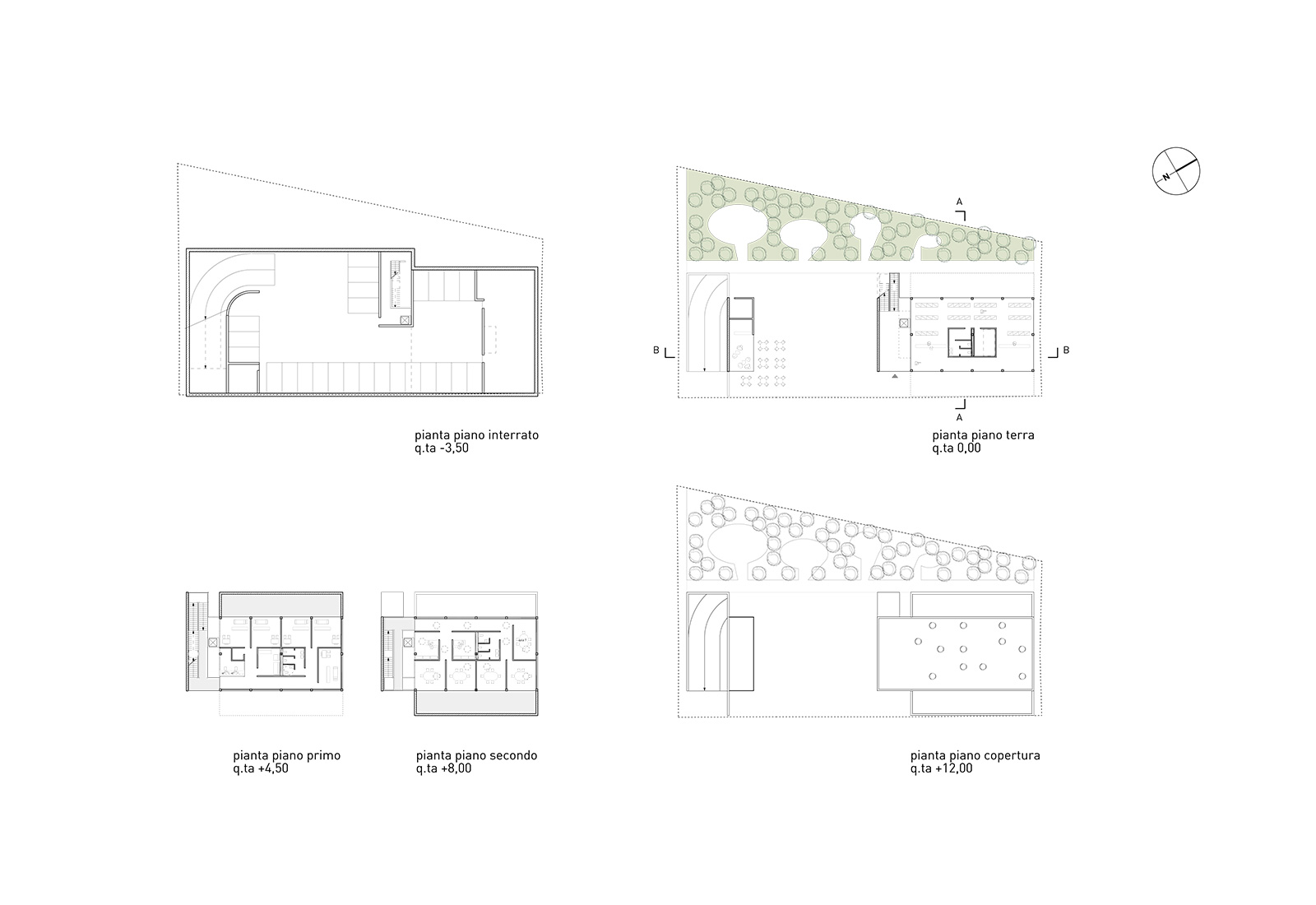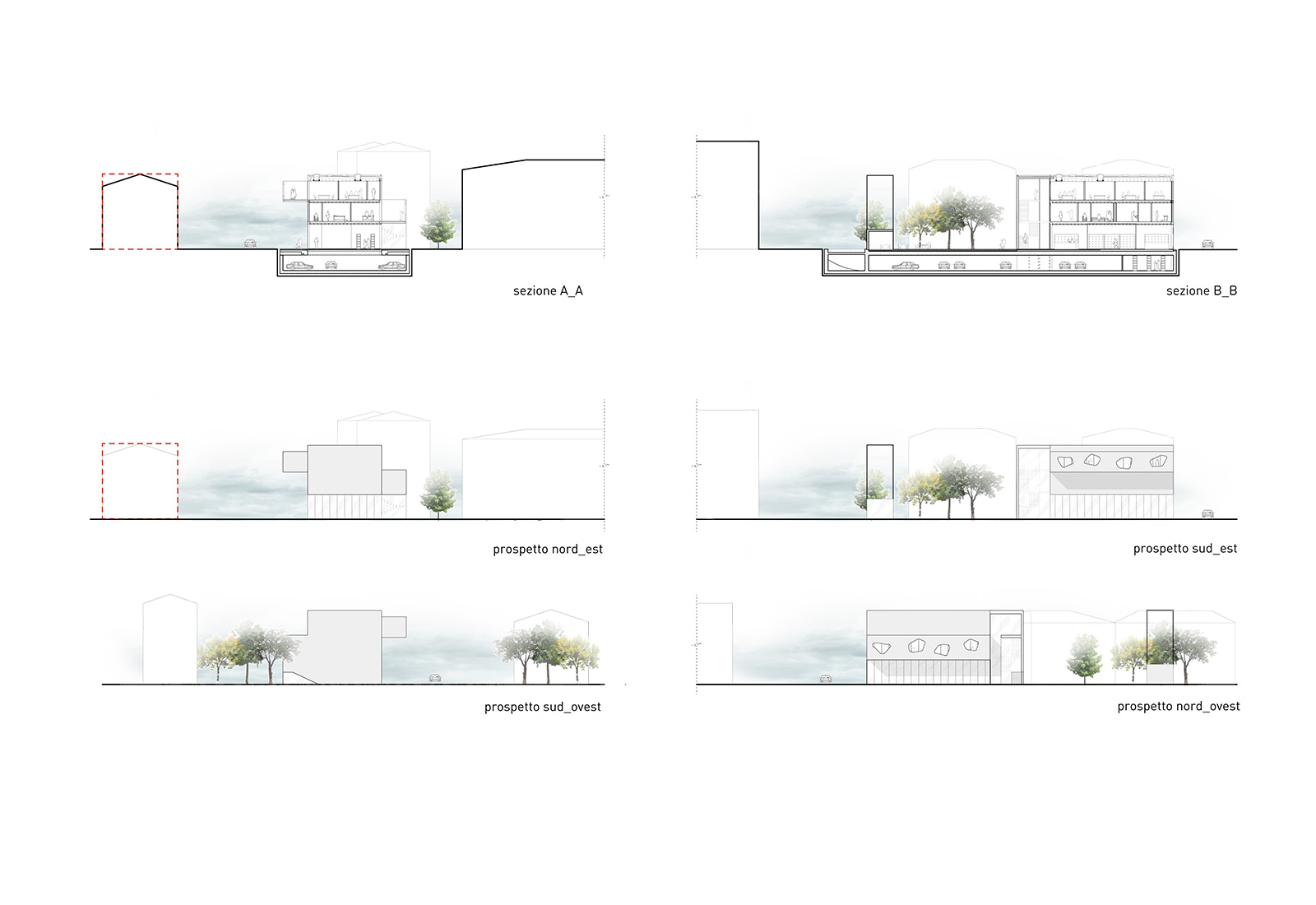 Multipurpose building
Venaria Reale, Italy
2011

plan: Multipurpose building and underground park in Piazza Deledda, Venaria Reale
indoor area: 480 m2
underground park: 1440 m2
client: ASM Azienda Speciale Multiservizi
project: Alfonso Femia * with Fimet spa
structural engineering: Studio Russo
photos: ©E.Caviola
"Vertical stratigraphy. A suspended case." AF
Vertical stratigraphy. A suspended case.
The "twin" building of the one on the opposite crossroads completes the orthogonal layout of the neighbourhood.
The building is designed along the lines of a "closed block" developing in the form of a "set of drawers".
The monolithic structure has been broken down into different levels according to different functions.
The design of the square derives from a desire to generate a "sheltered" communal space: the presence of landscaping and natural paving help create an intimate and homely setting.