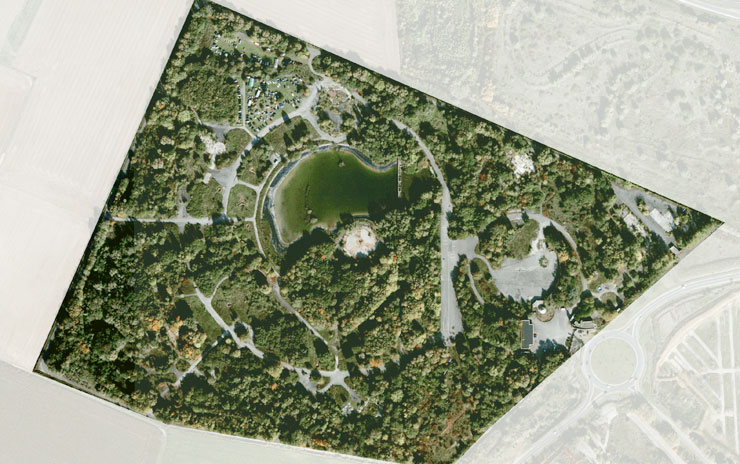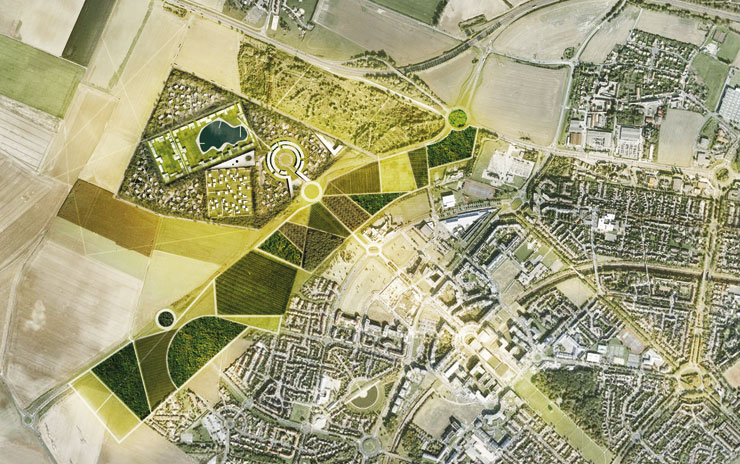 Courdimanche Mirapolis
Courdimanche, France
2011
31 he
client: SNC Cergy-Parc, Constructa
In an agricultural, flat and rather monotonous geographical area, site Mirapolis captures attention by its vegetation: high and regular, characterizing a kind of green island in a sea of fields.
This is a true richness and wealth that can be a point of strength for a "gated community" project.
The frame follows a strategic distribution on the territory. The terraced houses are organized around the
big lake. The villas are spread out over the edges of the site, offer very different atmospheres: the villas in the forest, those in the meadow and those opened to the landscape.
The small groups, immersed in nature, live in a vertical park. The frame rail system is a simple linear primary system, which is organized around the edges of the plot for villas.
Great figures are developed for terraced houses and the small group. A secondary frame blends context imitating nature, hidden in its shapes and colors.