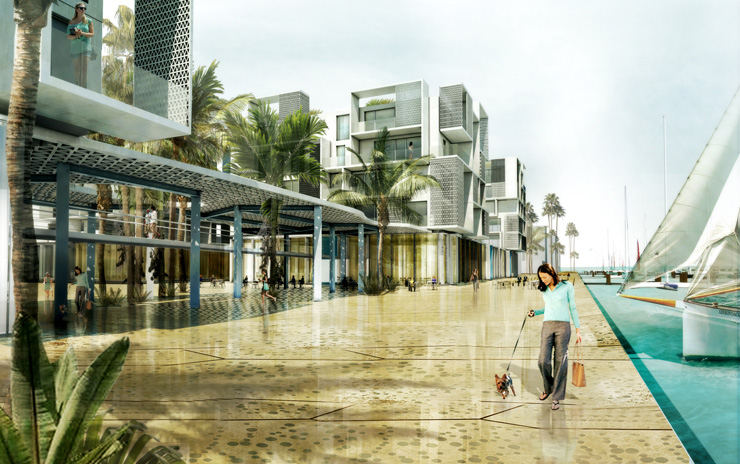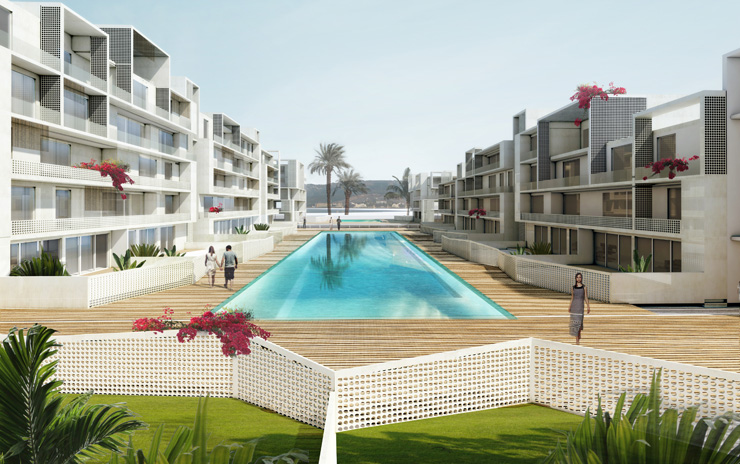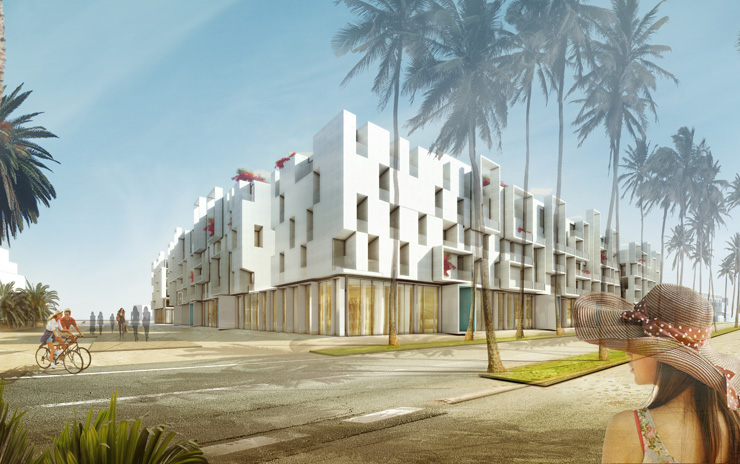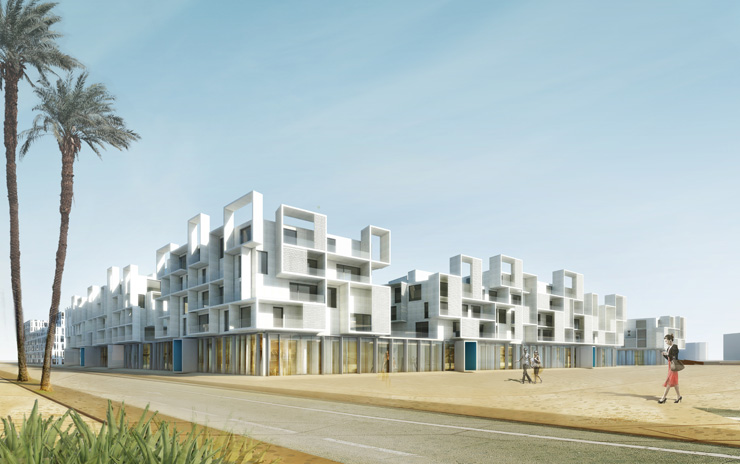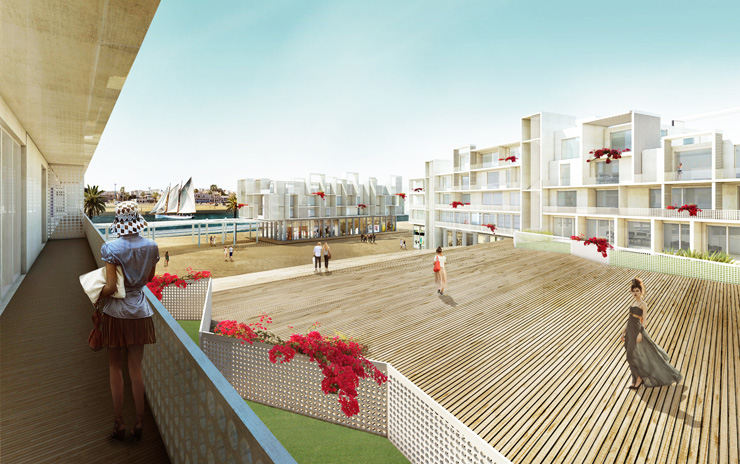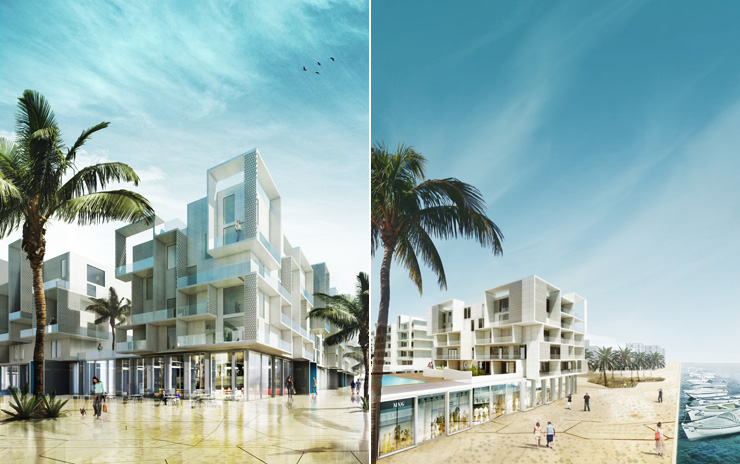 Requalification of city port, lot 9
Tangier, Morocco
2013
24.000m2
client: SAPT, Société d'Aménagement pour la Reconversion de la Zone Portuaire de Tanger ville
architects: * with Cabinet Youssef Melehi Architecte, Diwane architectes
The lot 9 is located on the main mole of the harbor. The program, thought according to the scale of the masterplan, envisages the construction of a mixed-use building gathering shops, car-parks and housing.
This compact and unit building will gather 130 housing built on a base of shops on its rim and car-parks on its center.
The neighborhood is facing the pine forest and marks the second urban sequence of the neighborhoods of the Grand Mole. Its organisation suggests a commercial abutment in the North, along the Large Avenue and opens a maximum of views in the South towards the new sailing basin and the landscape pine forest.
The implantation respects the general orientations of the masterplan. The buildings open on the vegetalized heart of the plot, which is itself orientated towards the new sailing basin.
The volumetry respects the masterplan with an average height of three floors and punctual emergences up to four or five floors.
The presence of frames as overhangs on the facade (used as balconies or solar protection) punctuates the reading of the stratum on the facade to create a unit group in the floors.
The halls of the housing are located on the public space. The accessibility of the car-park is made through the side ways perpendicular to the Large Avenue.
The accessibility of the garden established on superstructure of the car-park is made thanks to a generous ramp placed in front of the sailing basin. The residential halls also lead to this central garden.
A particular attention is given to the facades to exploit the best the predispositions of the site in terms of sunlight, climate, orientations and views. The frame notion is mixed with a local architecture element: the wooden lattice.
The project, in its density and morphology, suggests an efficient dispositive that offers a great diversity in the way of living in this place: between the historic city, its medina and the sea.