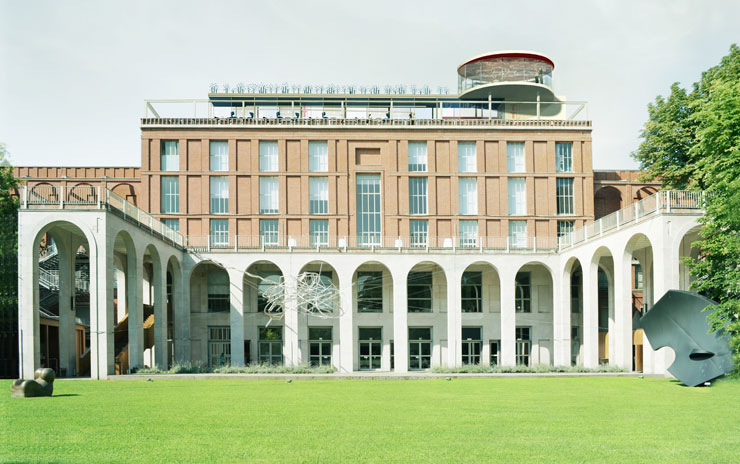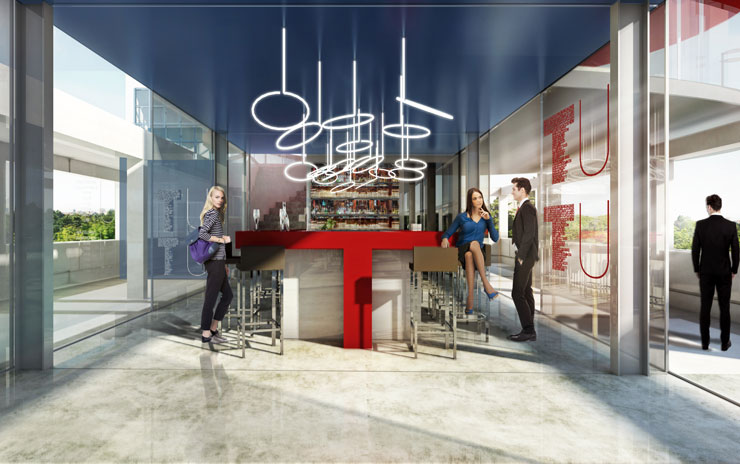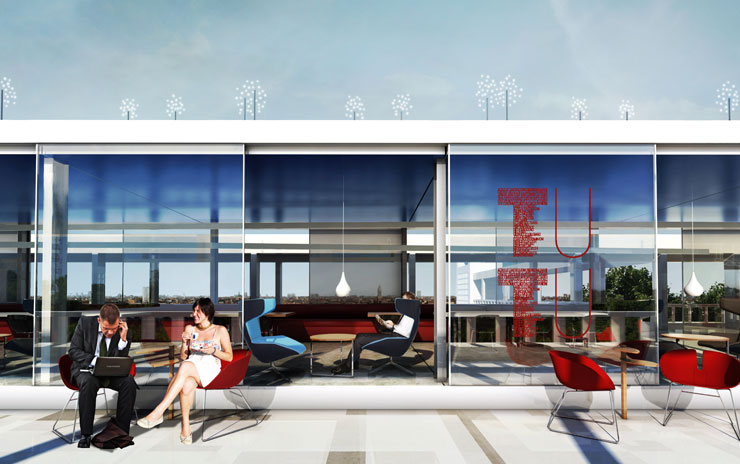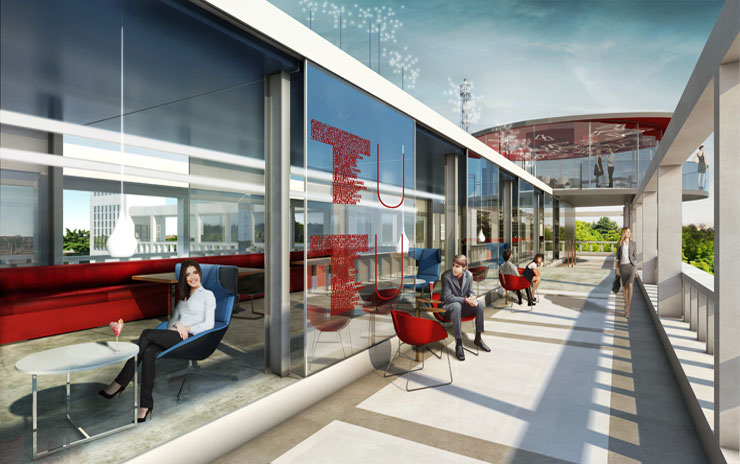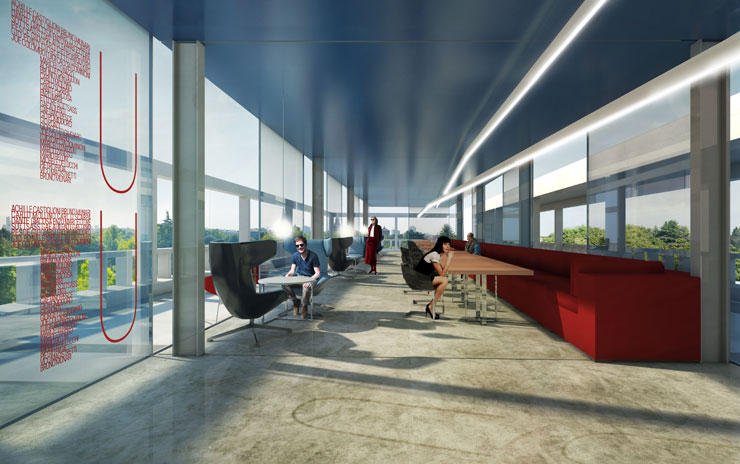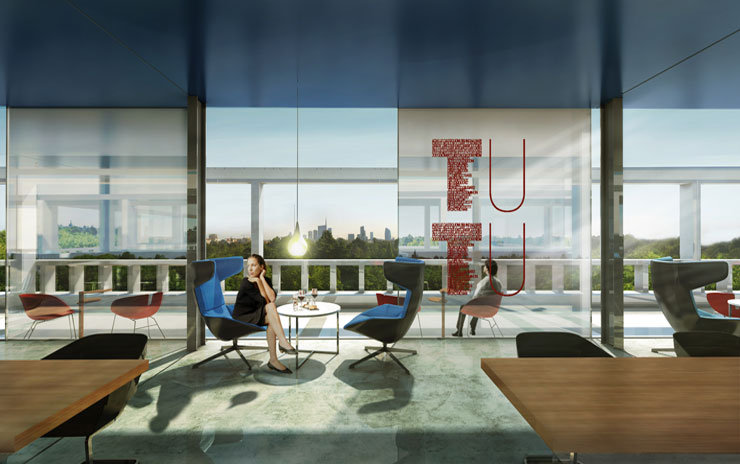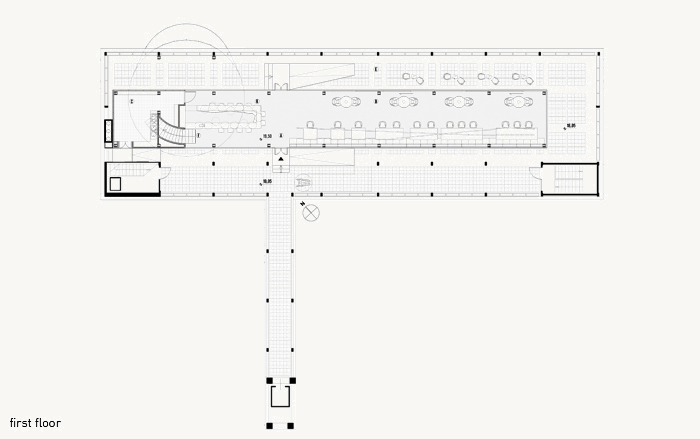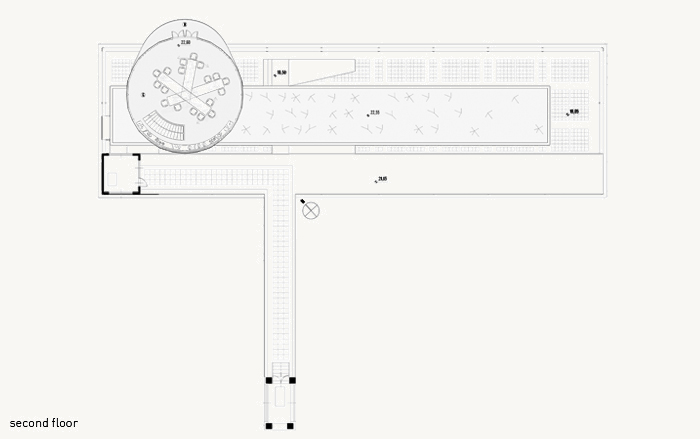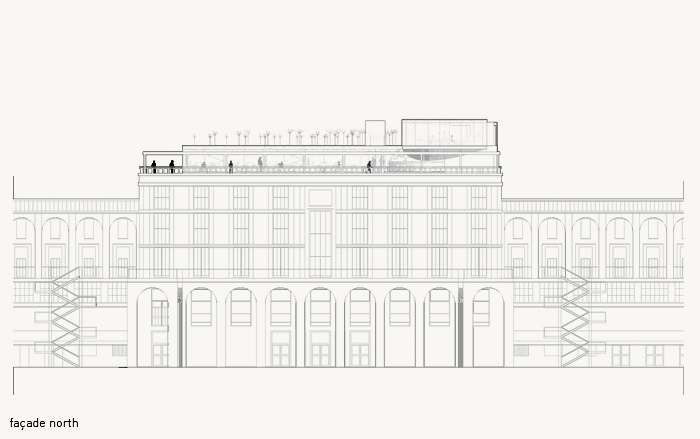 TuTu restaurant Milan's Triennale
Milan, Italy
2014
260m2
client: Fondazione La Triennale
This new restaurant / bar is like an item placed on the Triennale building's top floor. The project shows a character imagining two items put one on top of the other.
On the bottom level, where is located the existent terrace, there is a parallelepiped which is parallel to the Triennale's main façade. On the north area, it includes the kitchen and, on the south one, the dining rooms. These rooms have a direct view on the Sempione park.
A staircase leads to the upper floor which is a disk-shaped space placed above the parallelepiped sticking out the Triennale's terrace silhouette.