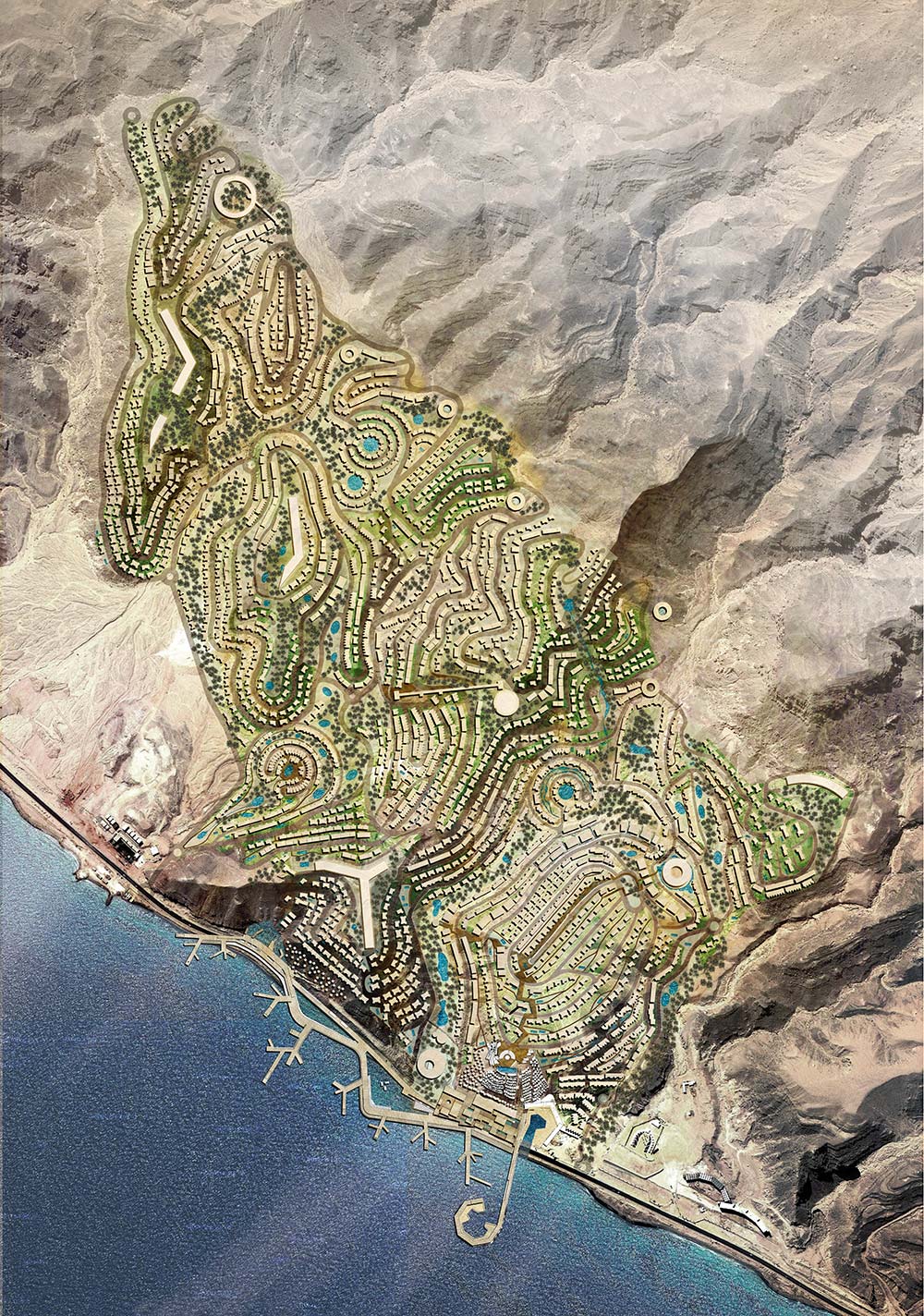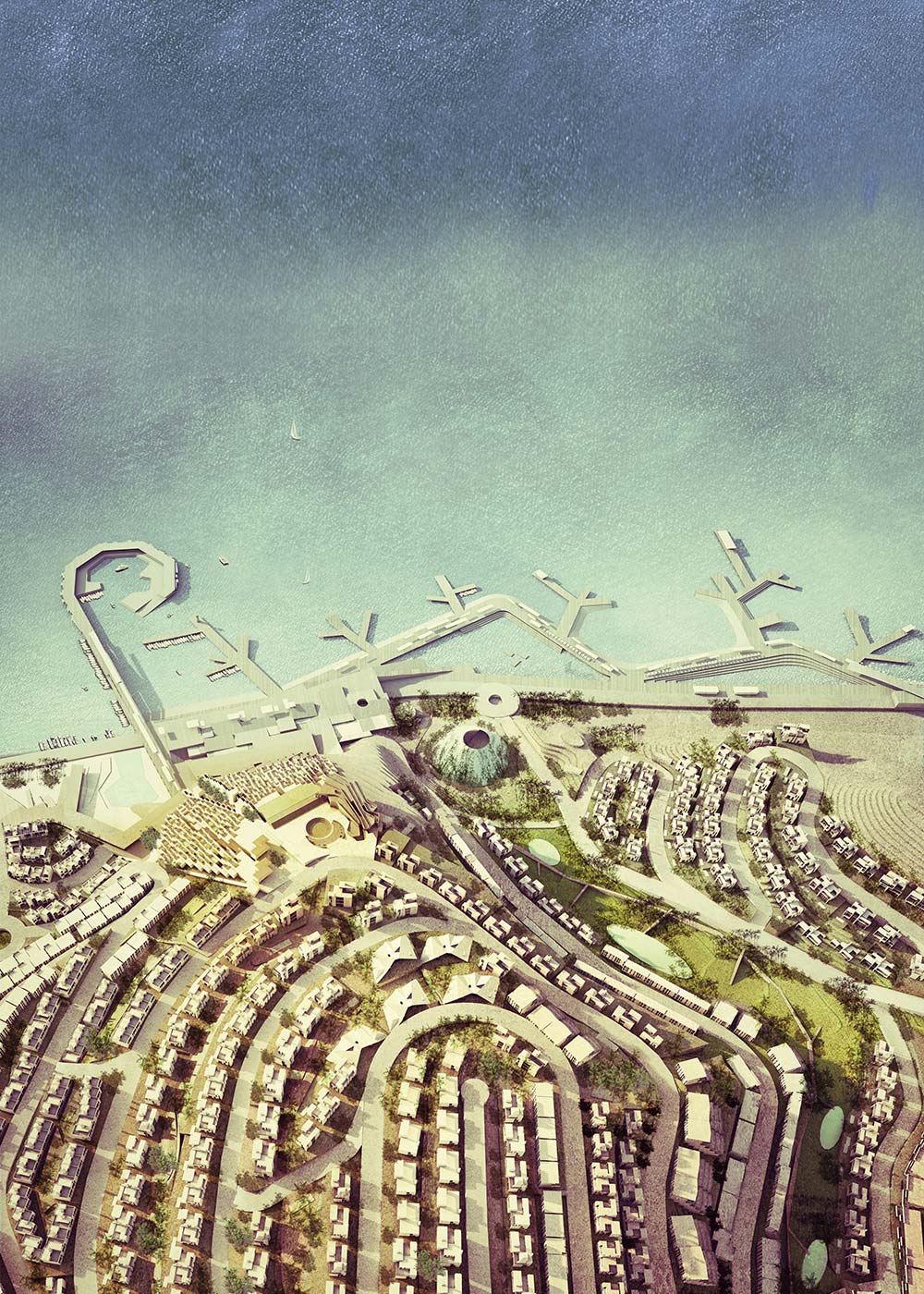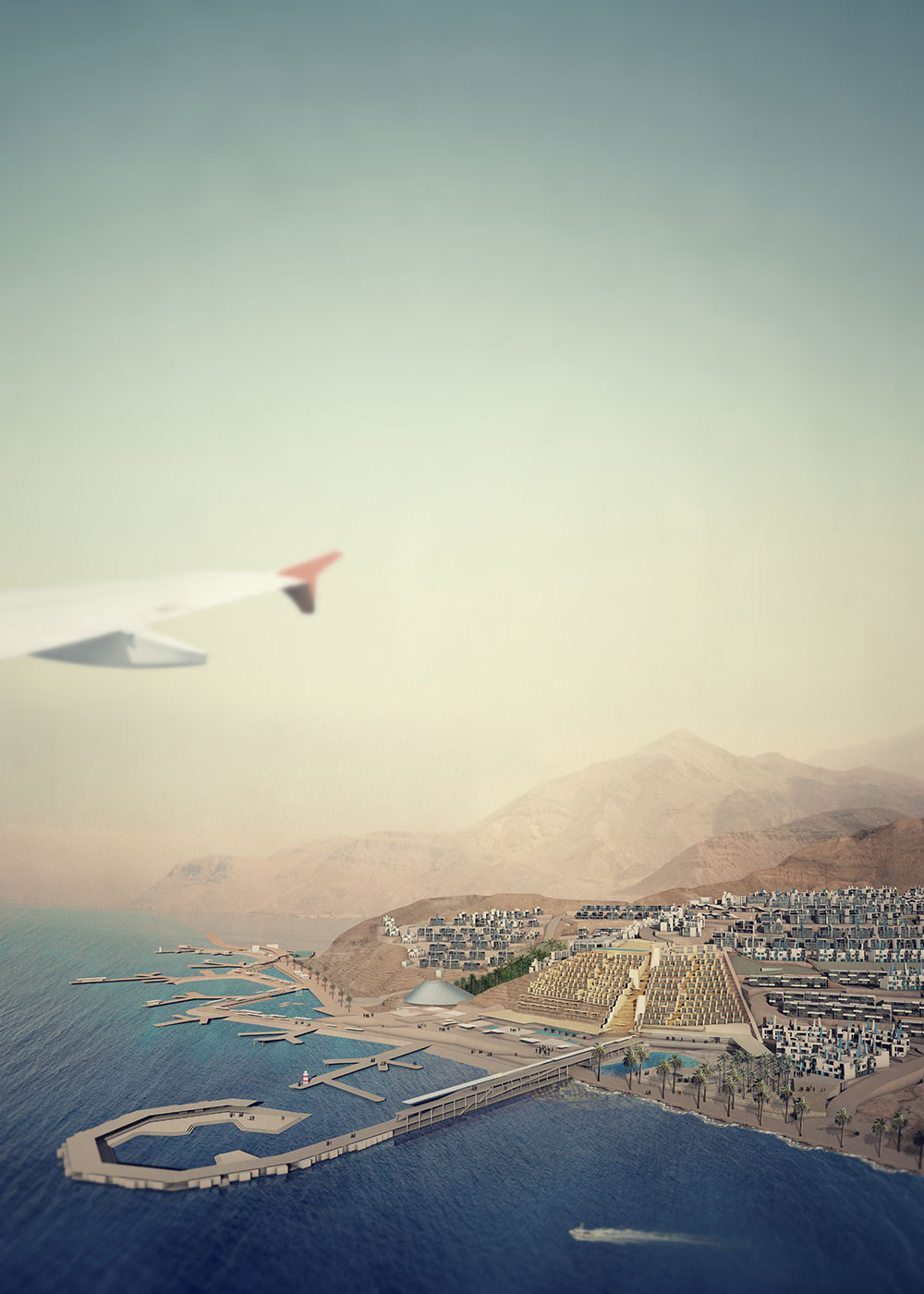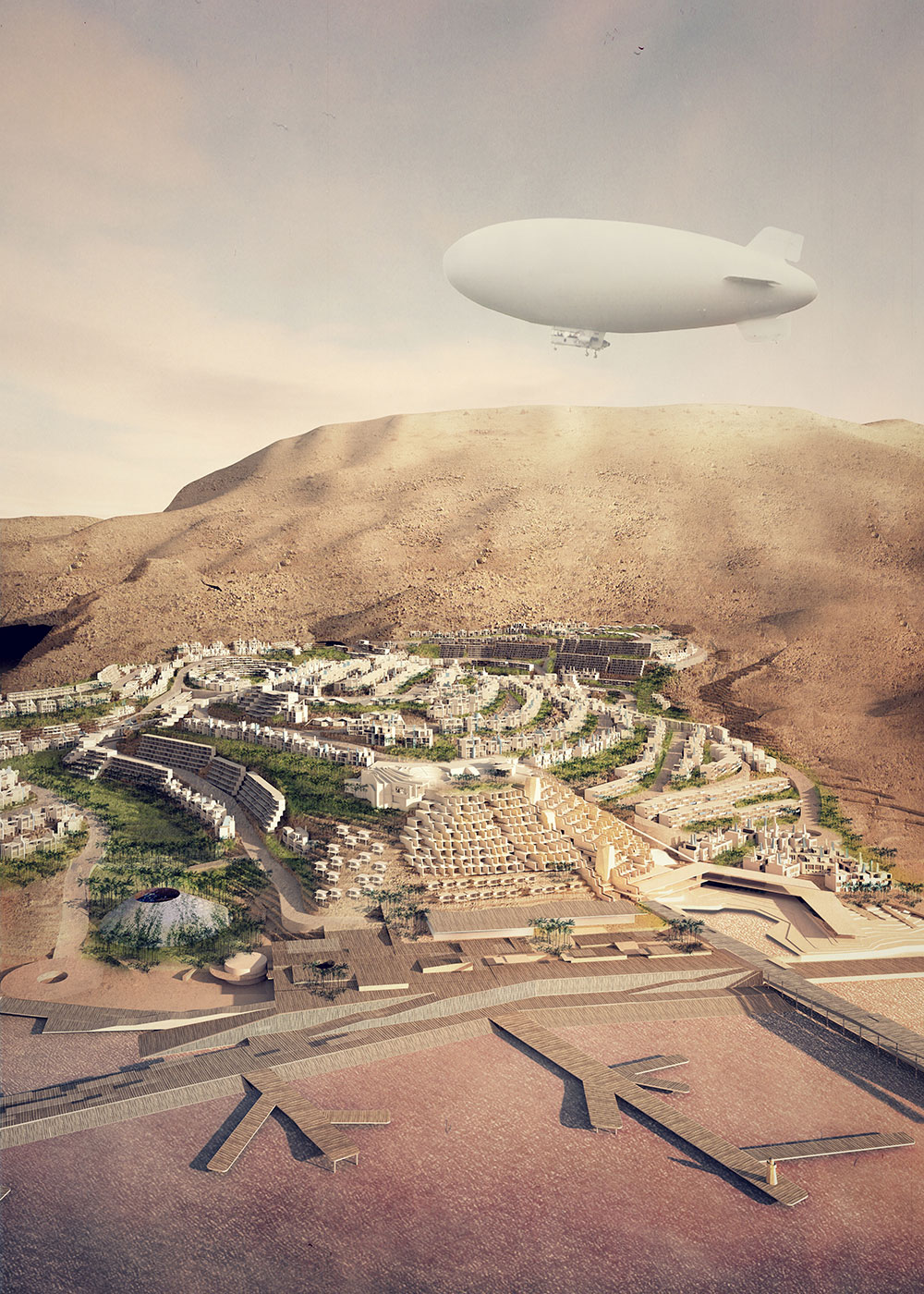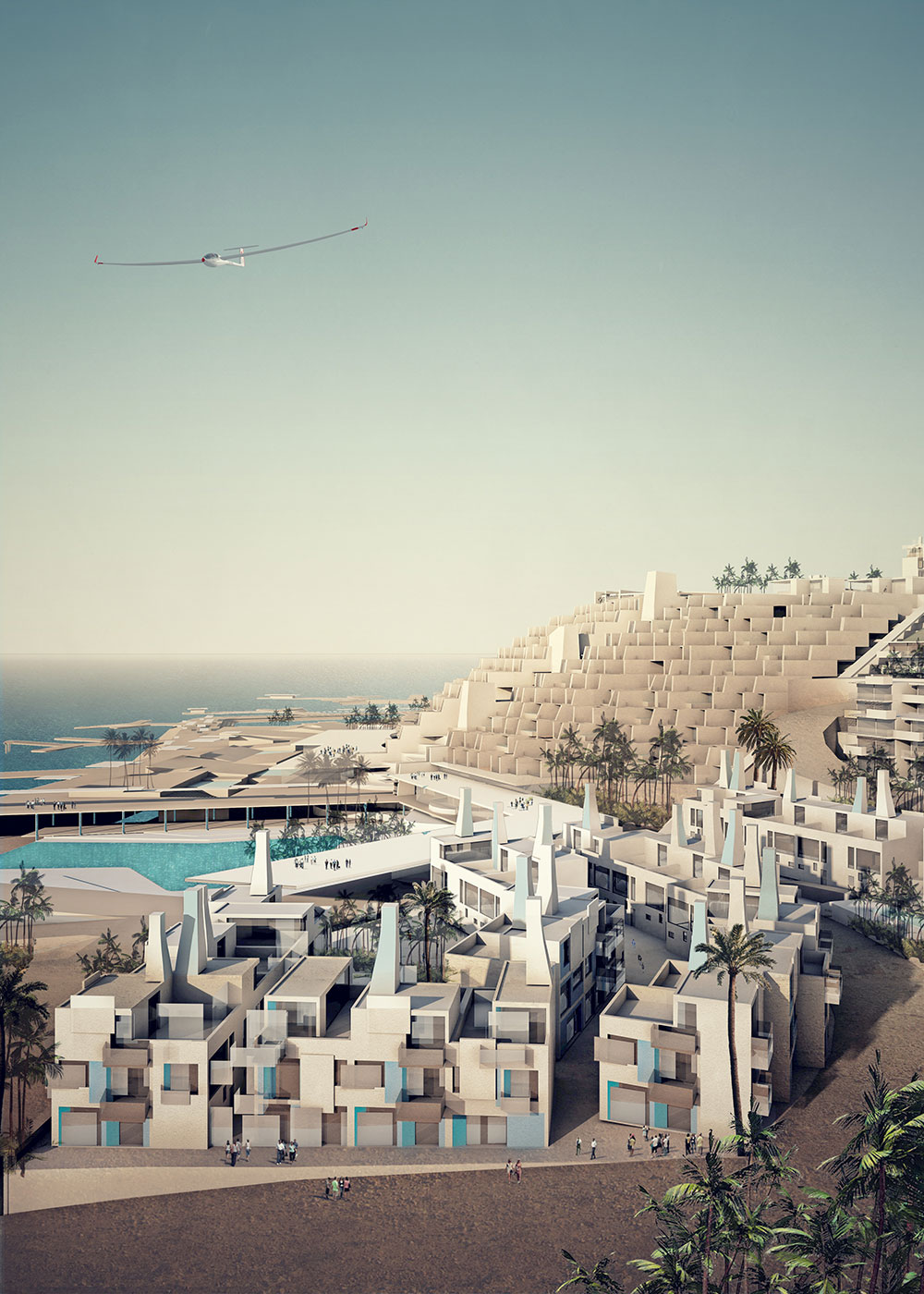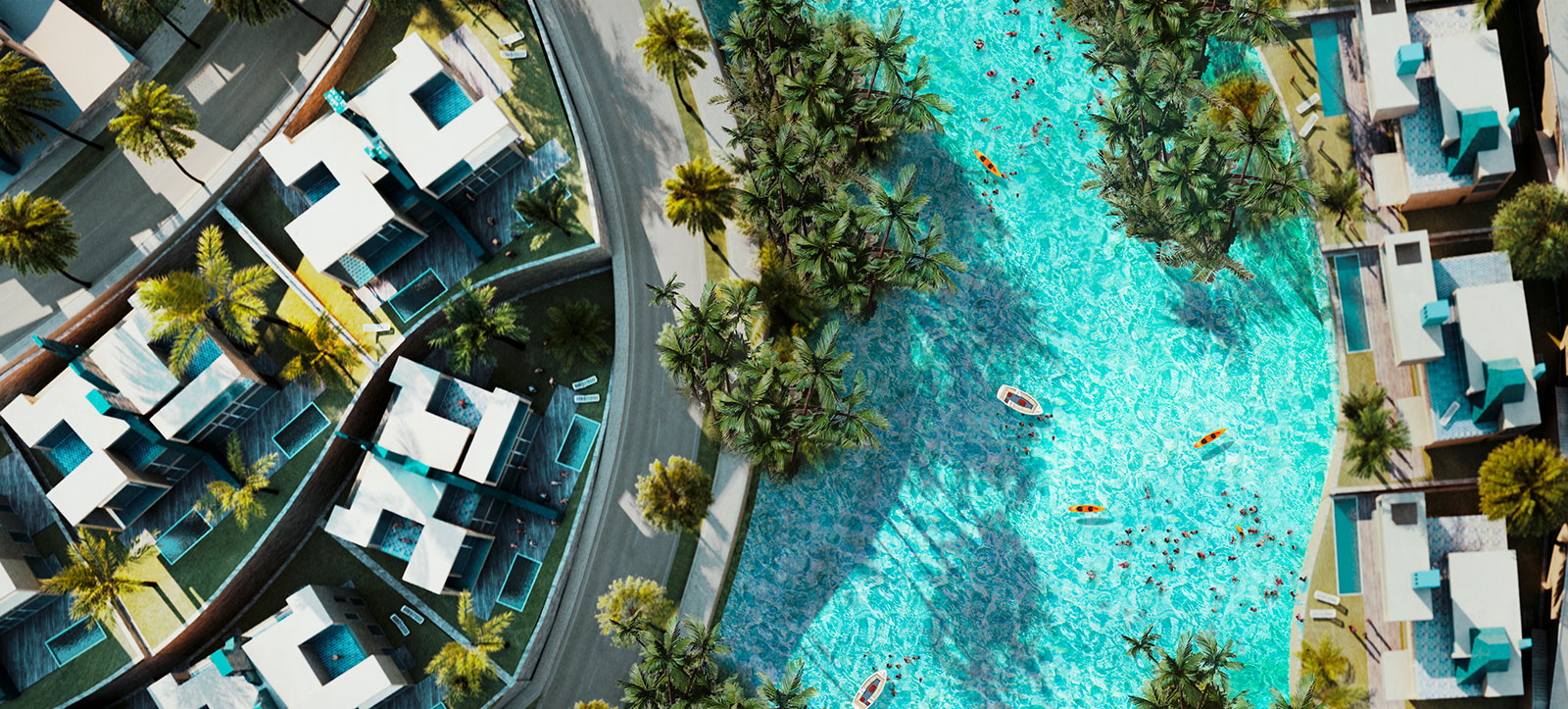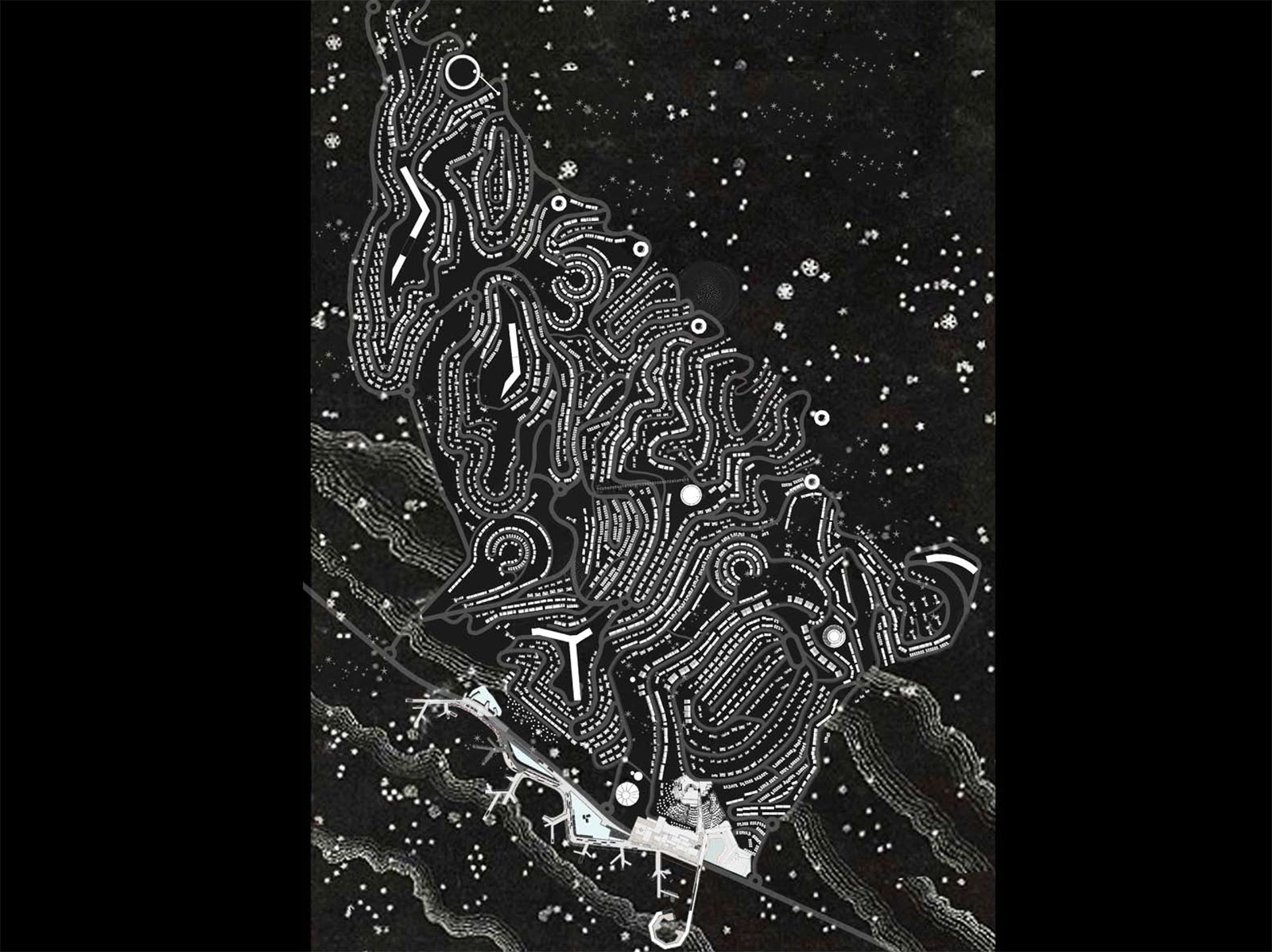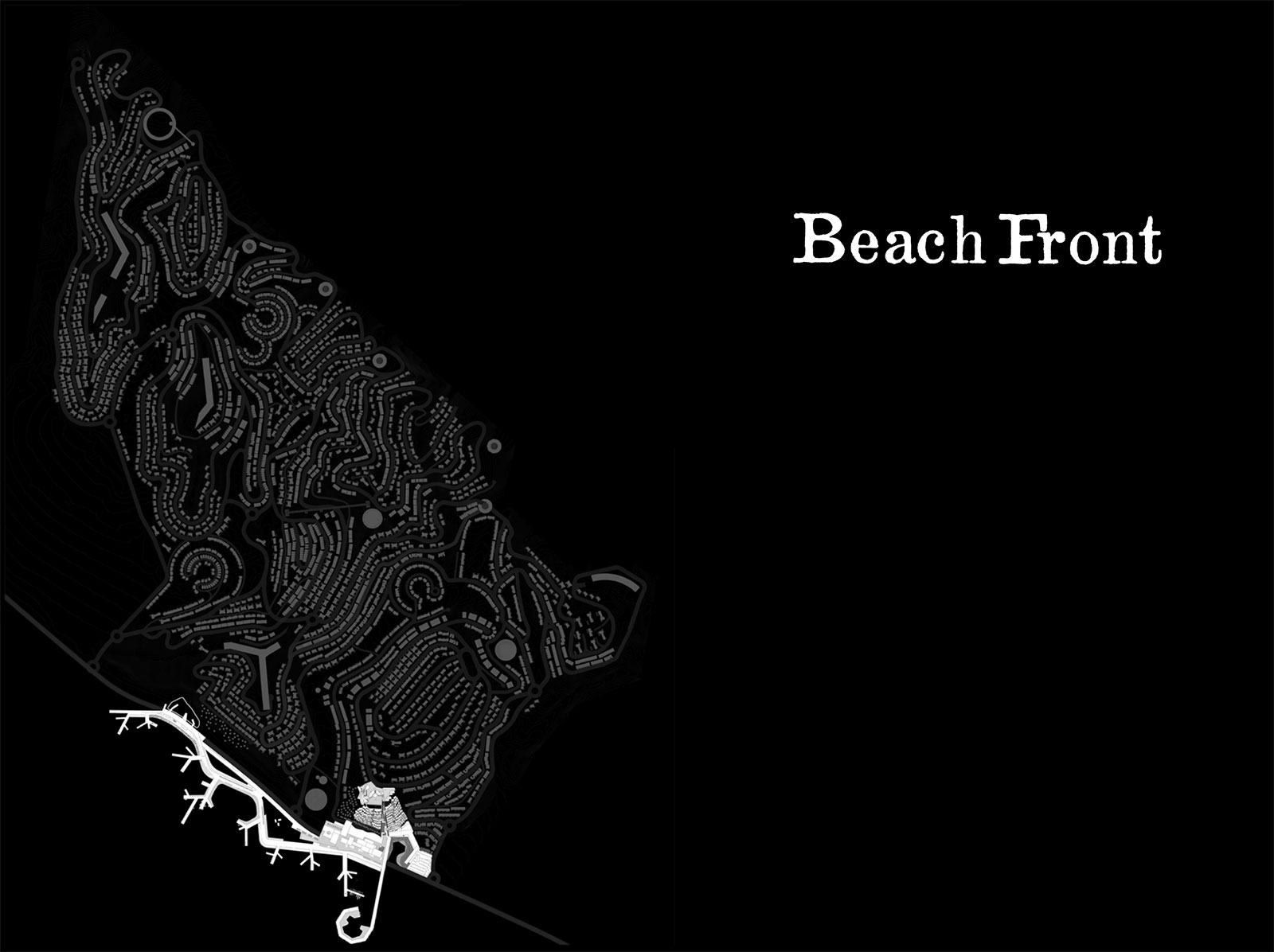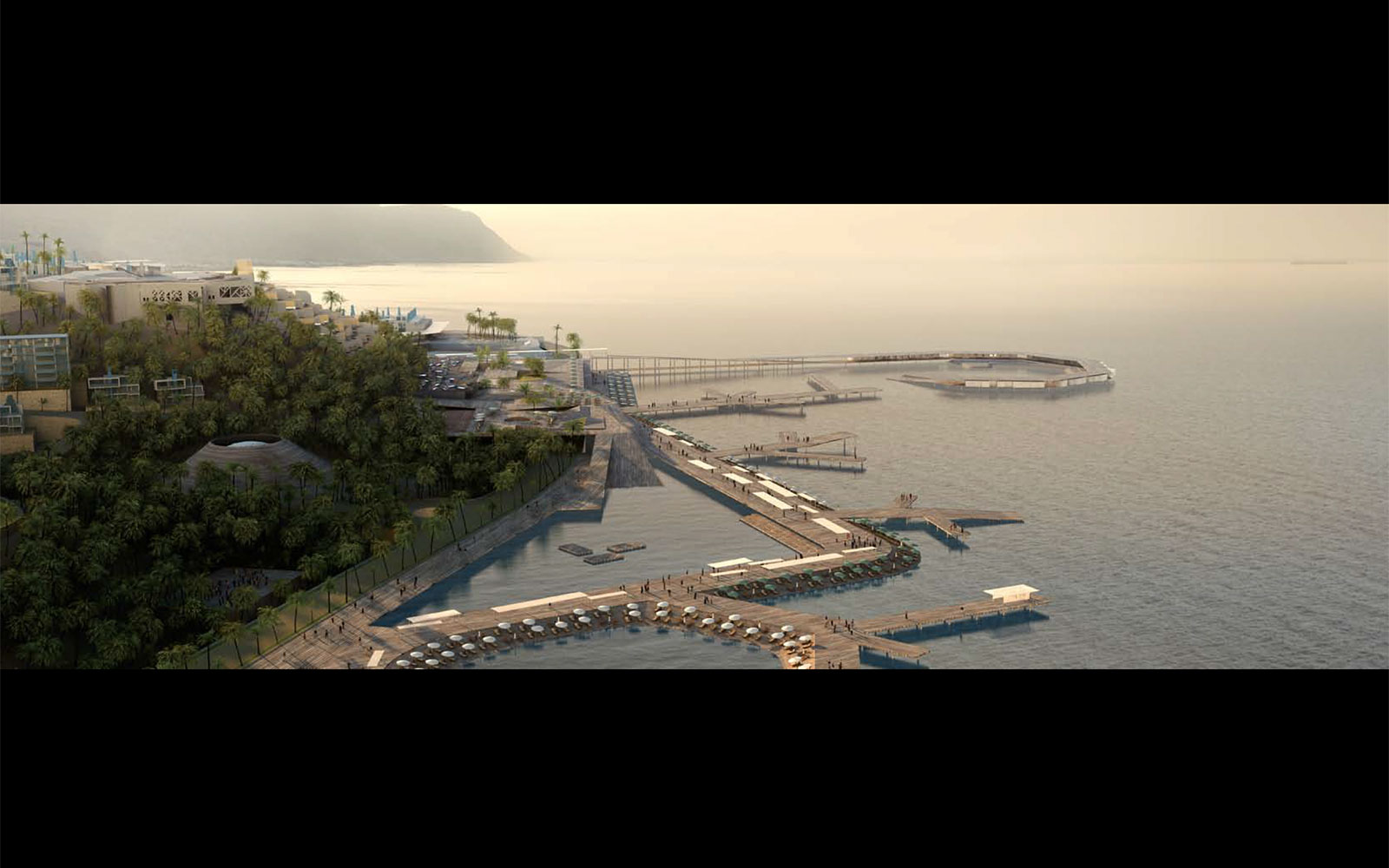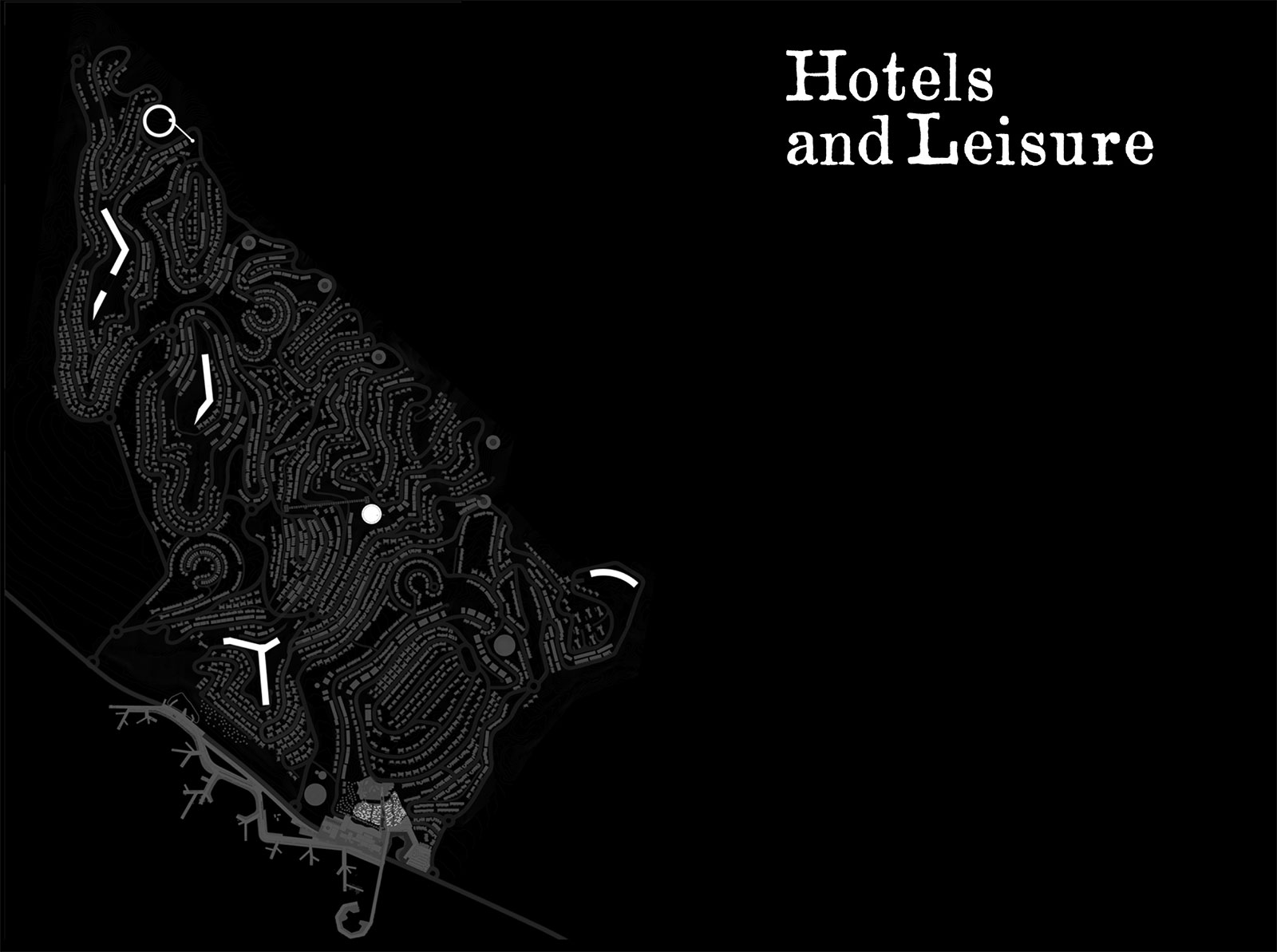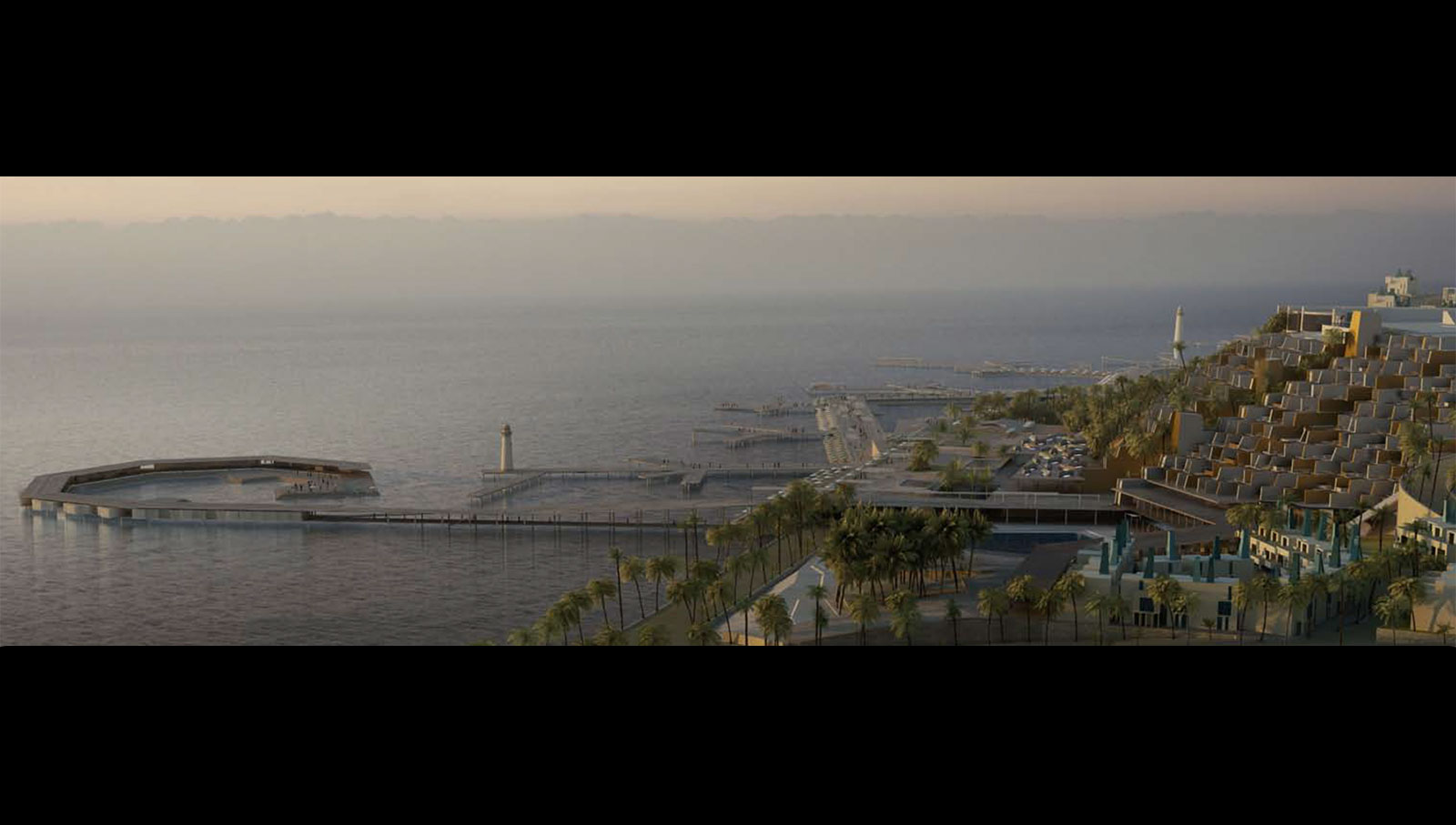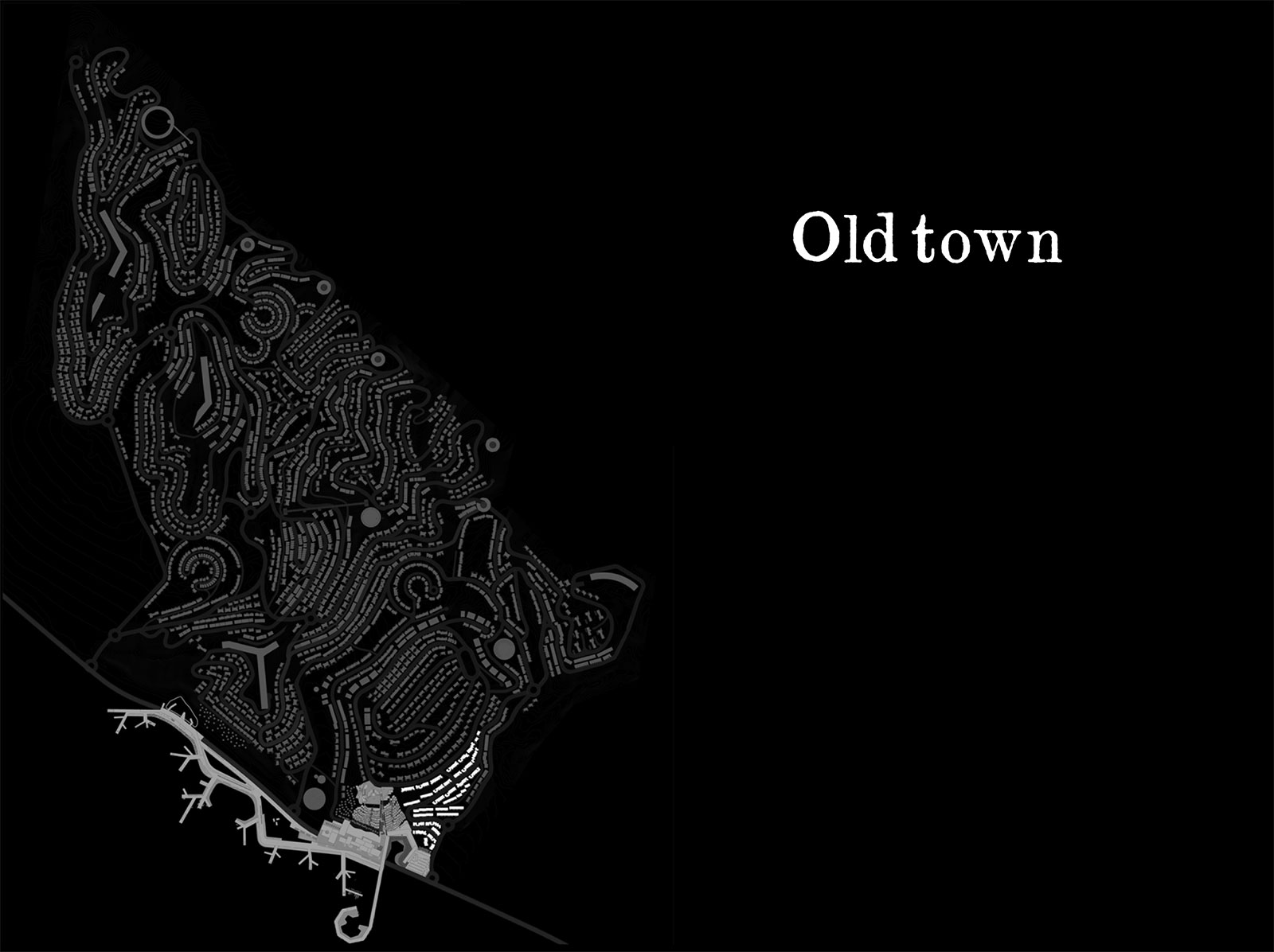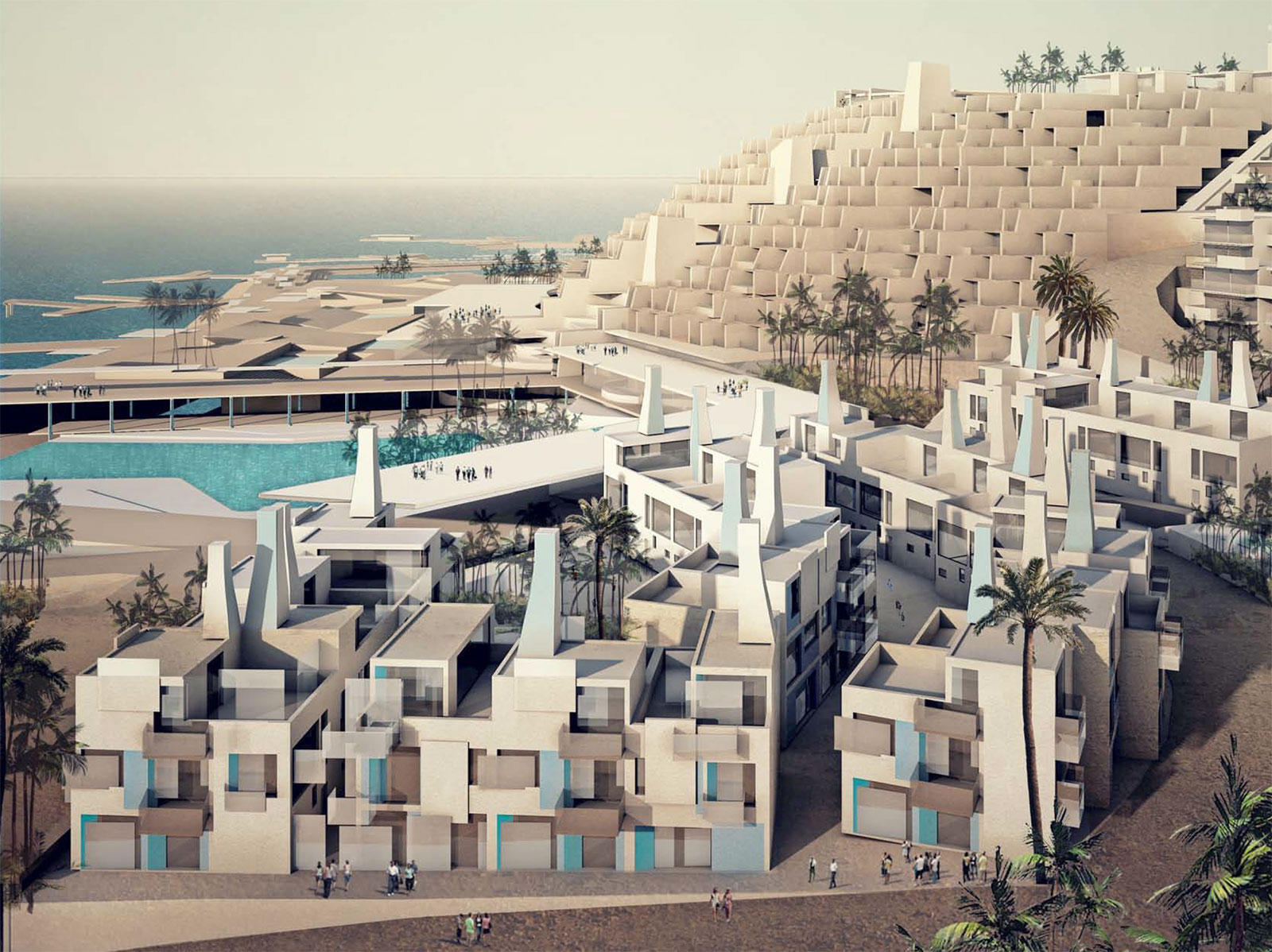 Monte Galala Masterplan
El Sokhna, Egypt
2015

program: Housing, Hospitality (Mountains and Beach resorts, 5 Stars Hotel, Business Centre, Wellness Centre), Leisure and Entertainment activities
total area: 2 200 000 m2
built area: 1 300 000 m2
client: Tatweer Misr
project: Alfonso Femia * with
consultants: AWM Architects ,BCI Design, avec Euromed
engineering: Shaker Group
geology and geotechnics: Hydroshams , HG3G Services , GC Geo – consultants
adventure park: Rock 'n Rope
environment: Environment development group
marketing research: Projacts
roads and infrastructures: Dr Osama Okail
images: ©Atelier(s) Alfonso Femia
"A predominantly mountainous desert terrain in direct contact with the sea, characterized the site. The project is defined by a principle of "creation of the place", not as imposition, but as act of reading and acceptance of the territory in its topography and landscape characteristics and emerging 'soul'…" AF
The El Sokhna Masterplan (Monte Galala) has been designed following 6 main actions e key words:
A-Looking, Understanding
Looking and seeing. Understanding.
The perceptive work by Ernesta Caviola, both in photographs and on video.
The role of topography, of orientation, of the wind, of archeology and nature.
The area's position concerning the Nile Valley, the Suez Canal, the Red Sea, Cairo, and the new cities under construction. The residential, turistic, and hospitality program. The infrastructures.
B-Dialogues
The Masterplan is designed as a dialogue between foundational actions and topography.
"Creating the Site": the creation of the area as a written language on earth, transformed into a visible form through the invisible soul of territory.
The metaphor of the masterplan's "shape" as a "constellation".
The technological and environmental elements of the Masterplan.
C-Writing
The first phase of the Masterplan as the first foundational act.
2500 housing units. A theme park. The Marina. The hotels.
D-Languages
The role of the "architectural type" and architecture in terms of language. The 360° landscape and the wind coming from the north as elements that determine position, type, and architectural language.
Each place is different from the other. Each desert is different from the other. The architectural and artistic language as a coexistence of different times. Town House, Chalets, Villas (7 typologies), Twin Houses, Hotels.
E-Belonging
The public space project and the role of art as foundational elements. Art as a coexistence of different times, in dialogue with the architectural language. The direct contribution of Fabrizio Plessi.
F-Diary
The "genealogical diary", or declaration of belonging to a transversal design and artistic path. Archeology, Eugenio Turri, Marguerite Yourcenar, Robert Smithson, Michael Heizer. Claudio Parmiggiani, Hassan Fathy, Fernand Poullion, Paul Rudolph, Lina Bo Bardi.
• VIDEO PROGETTO:
>
Masterplan il Monte Galala