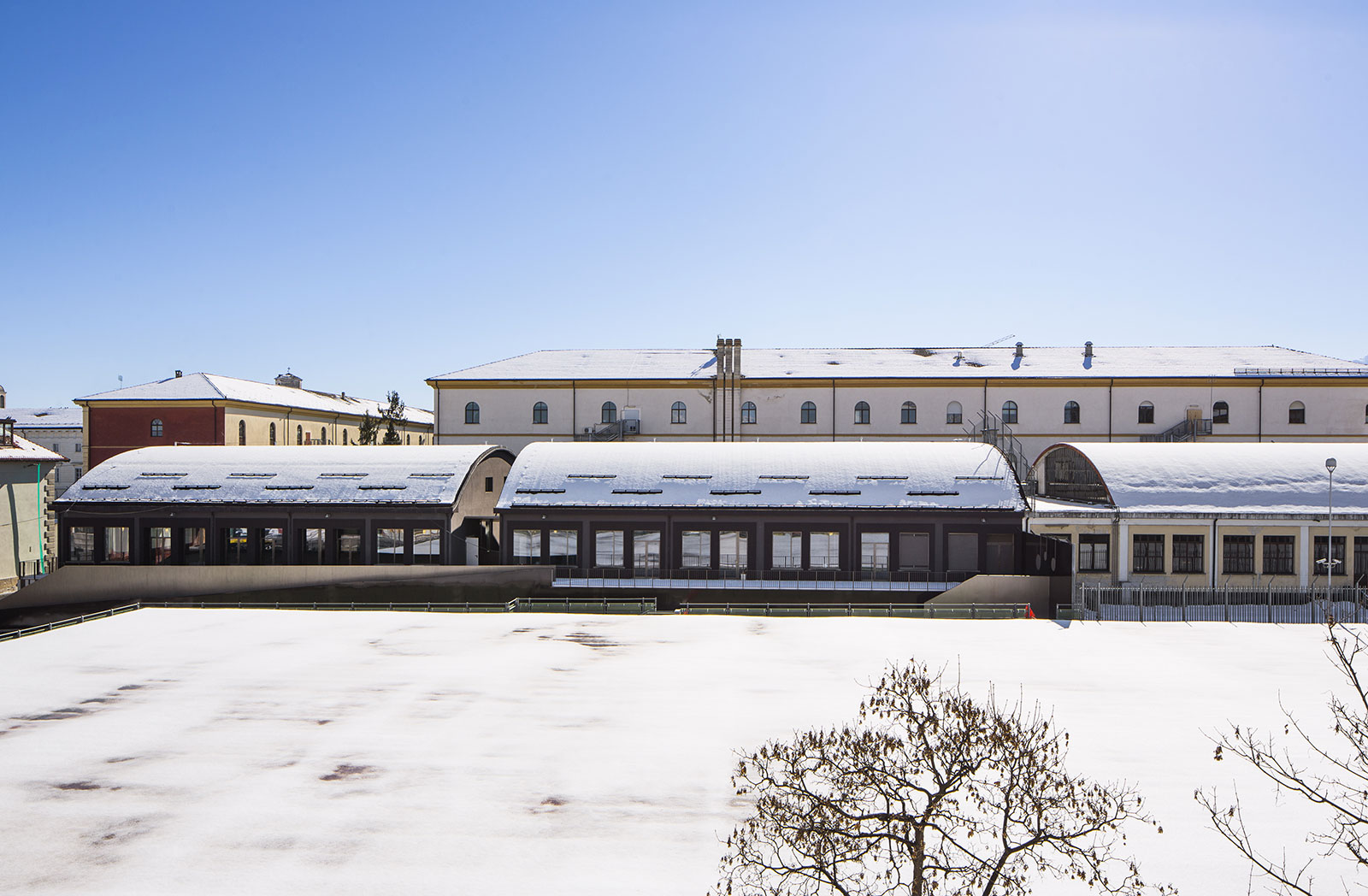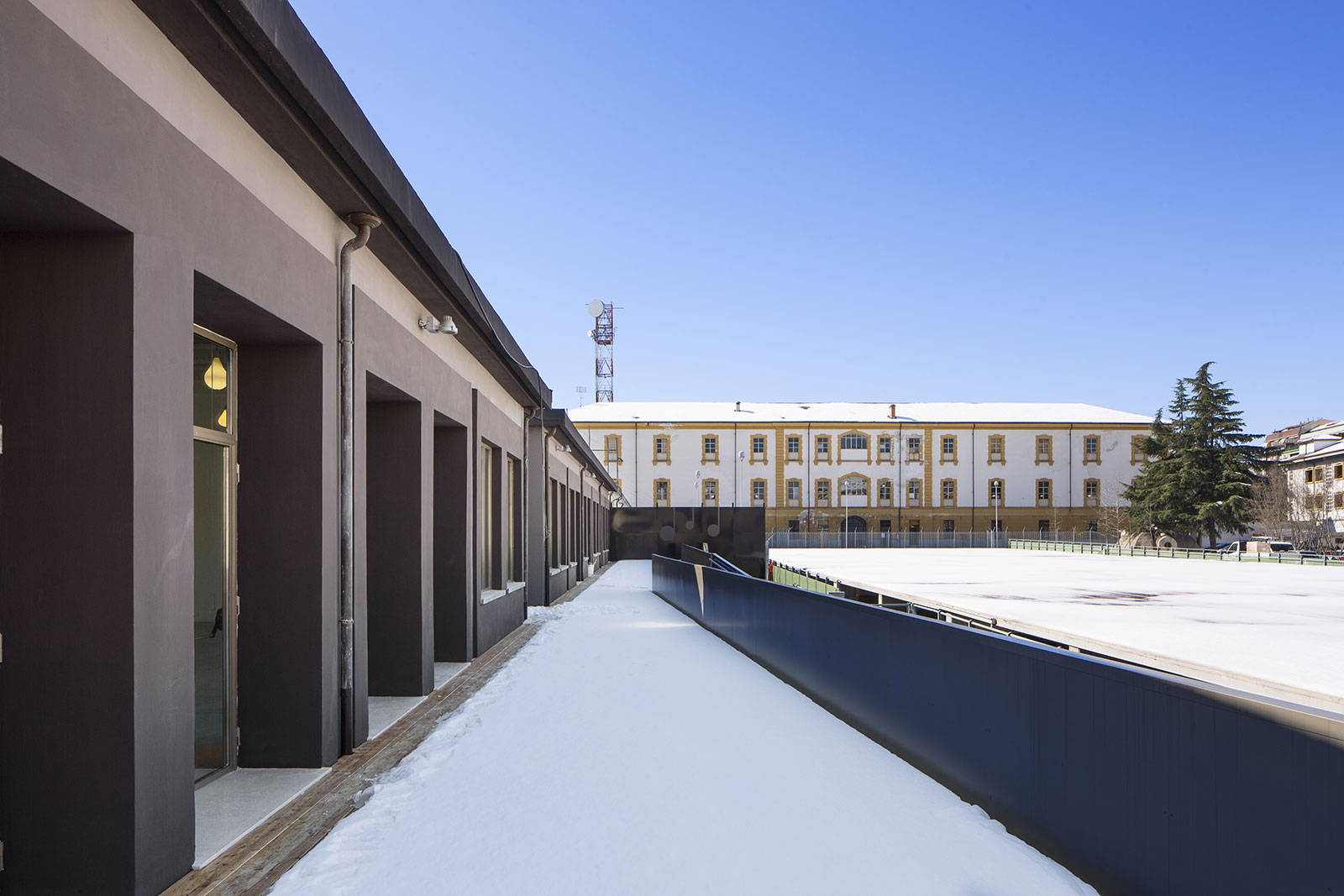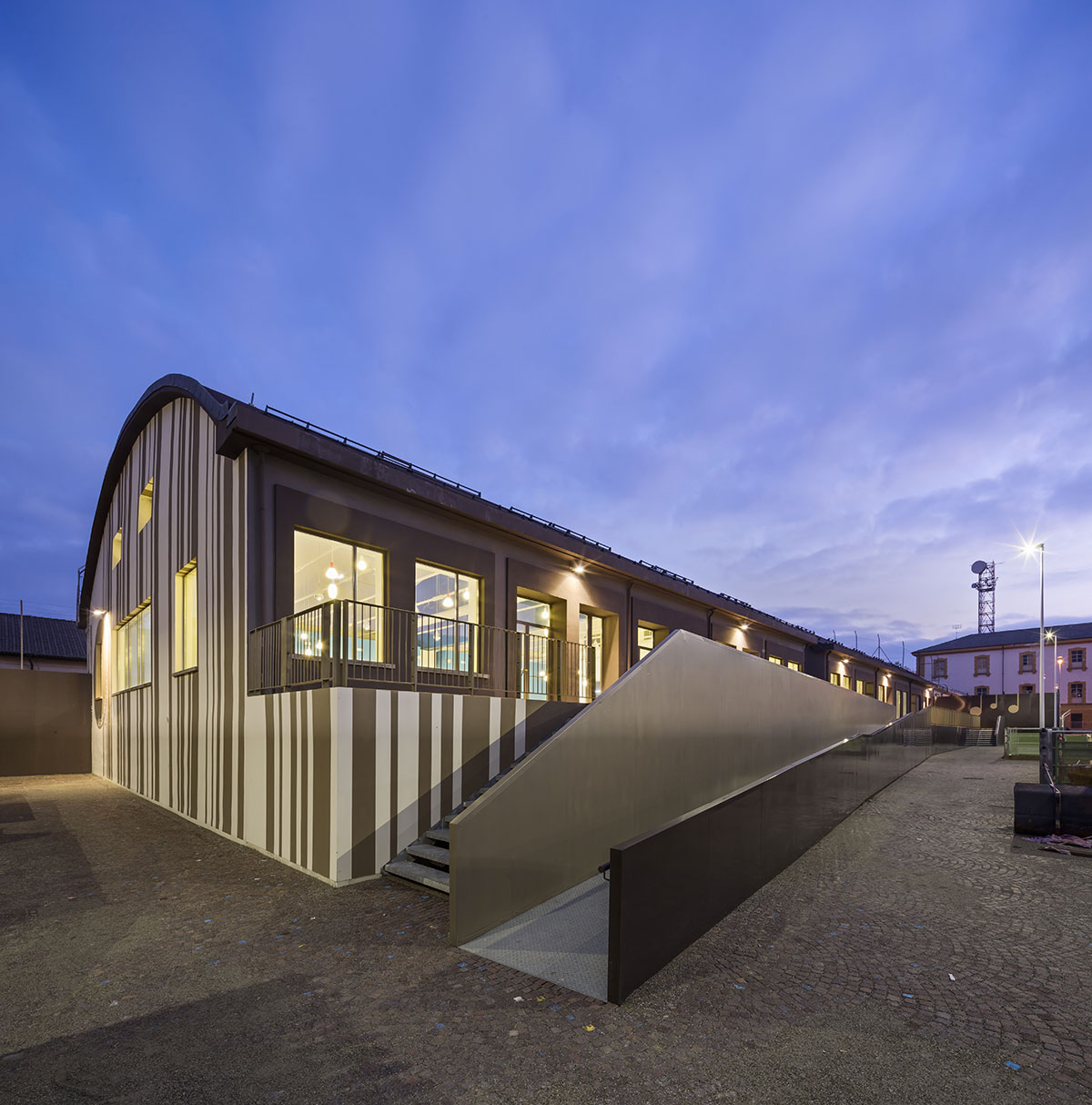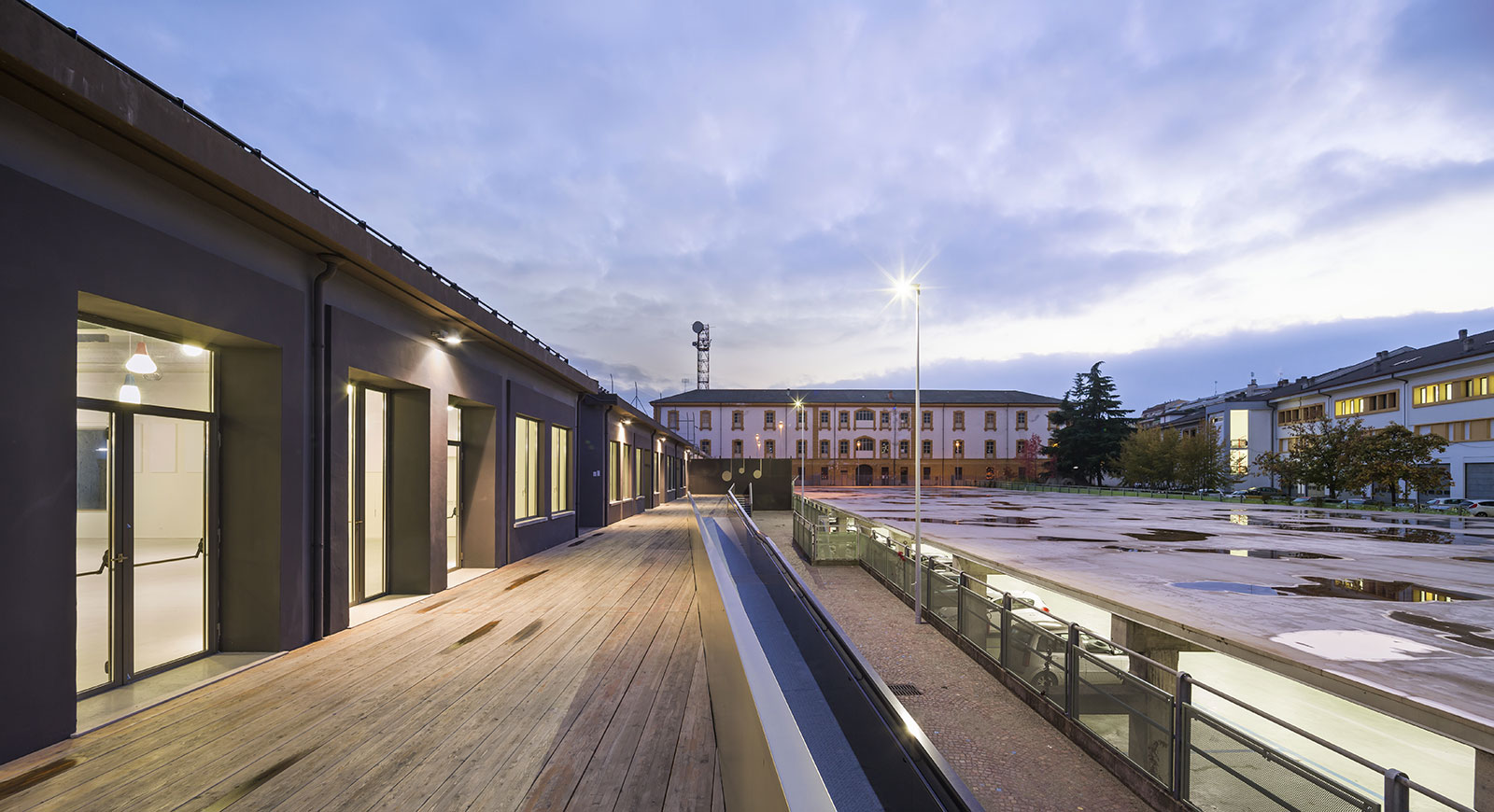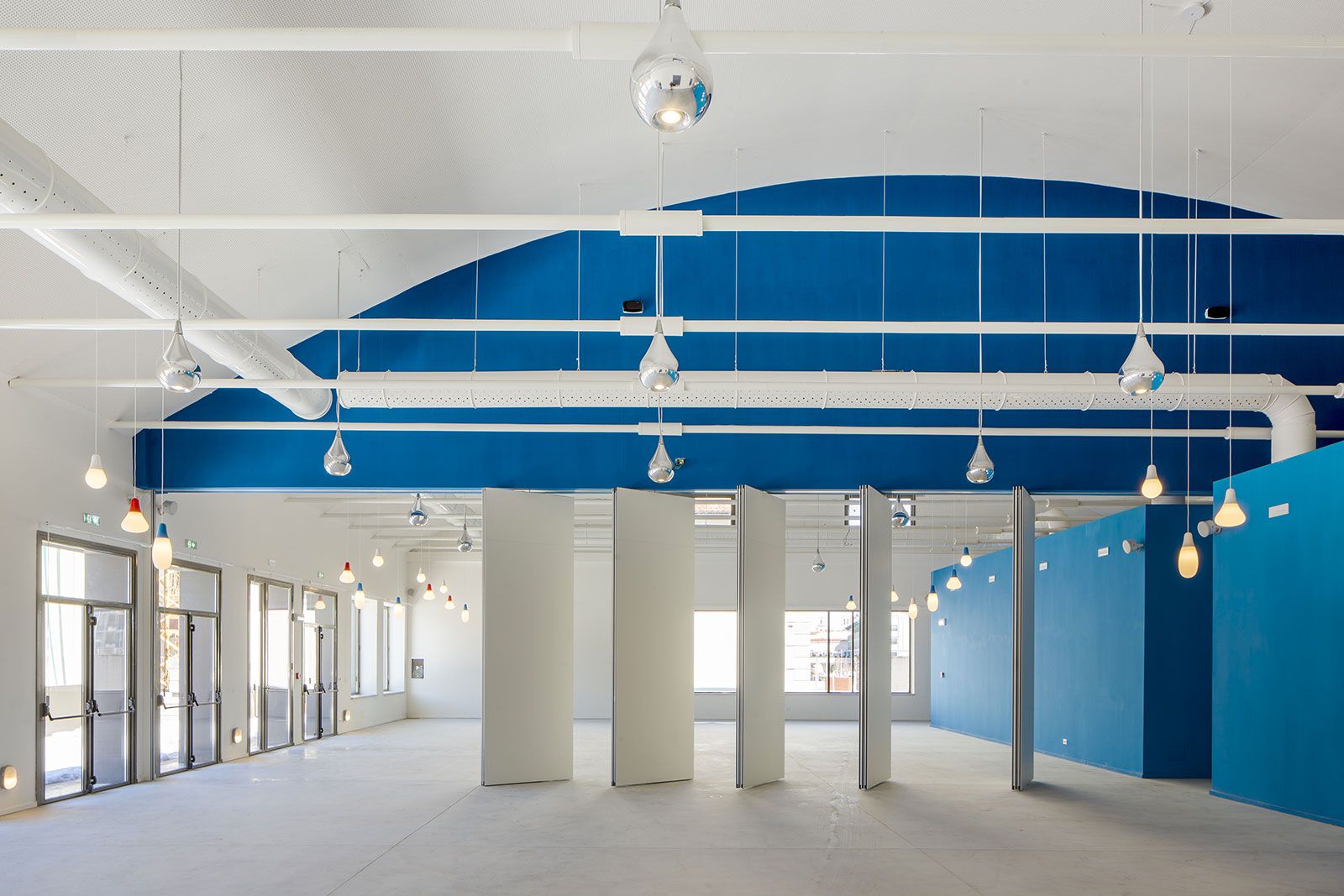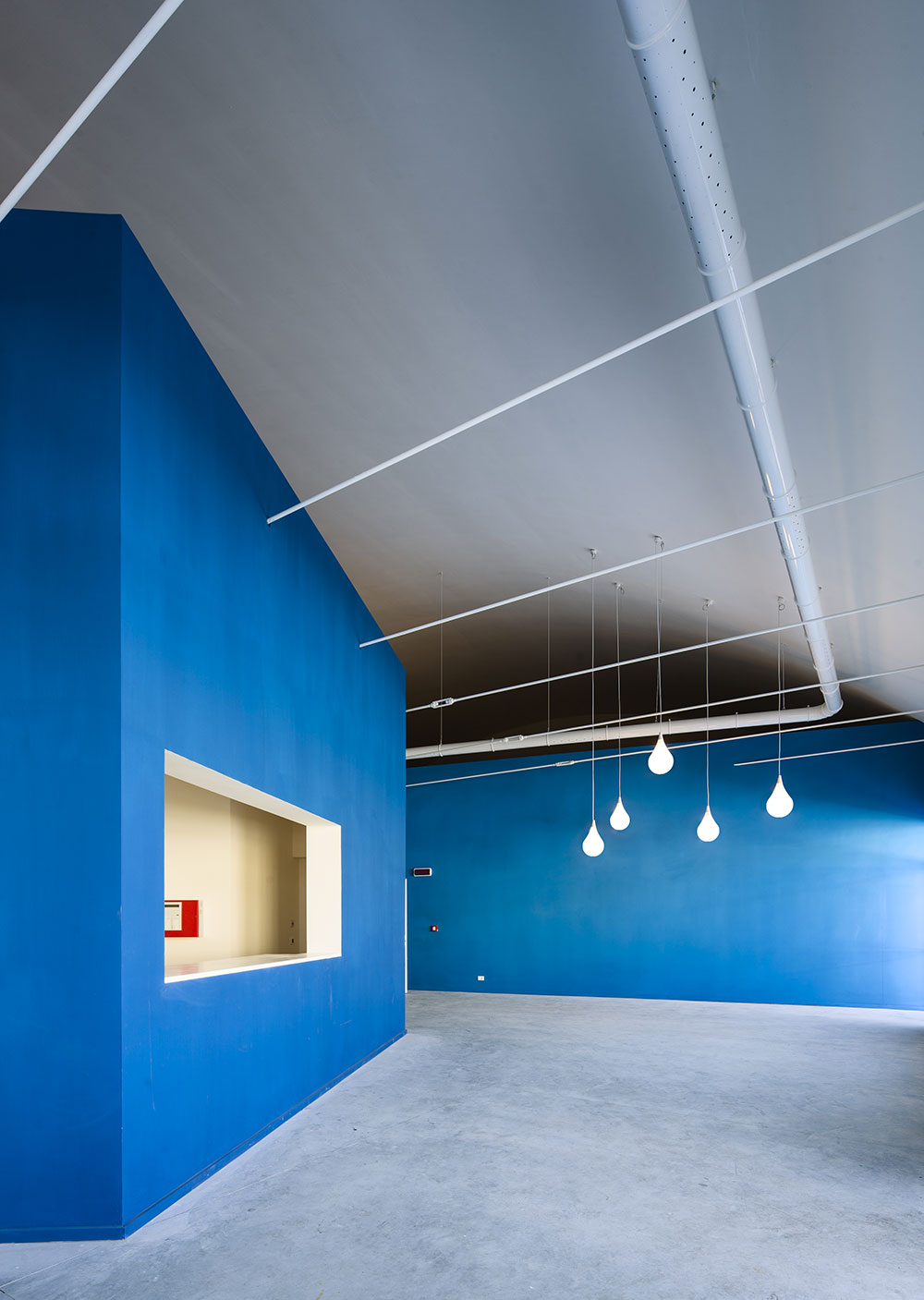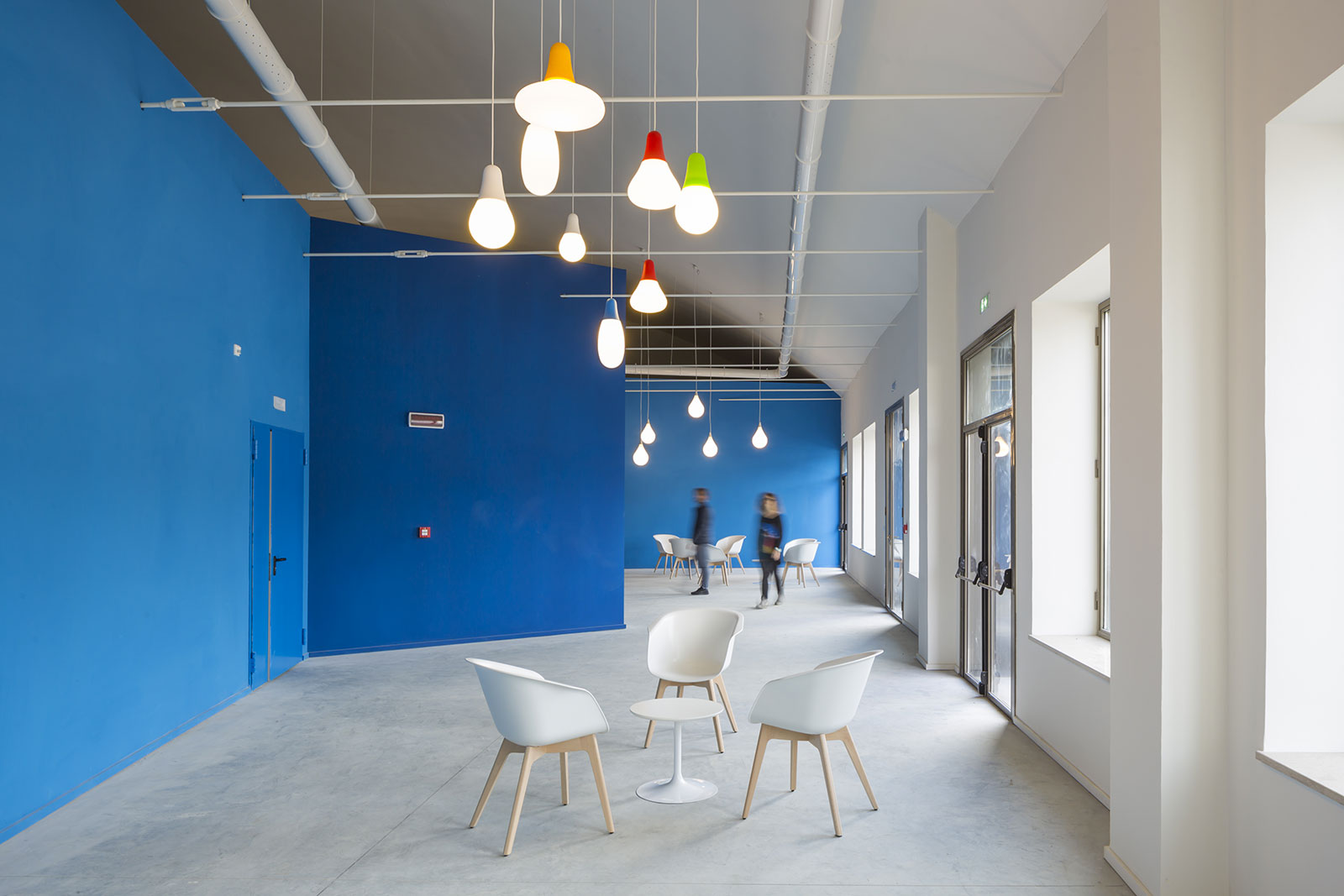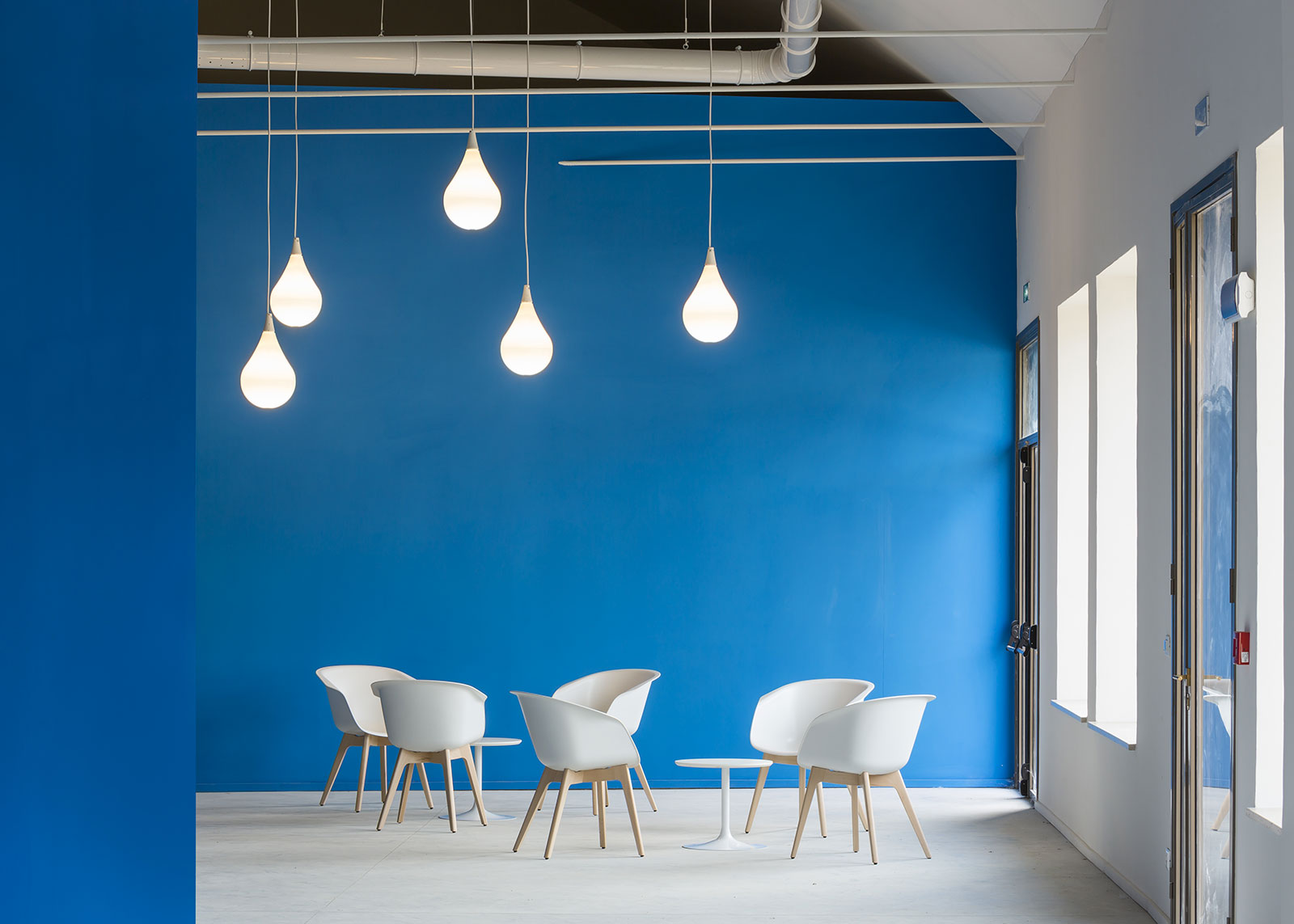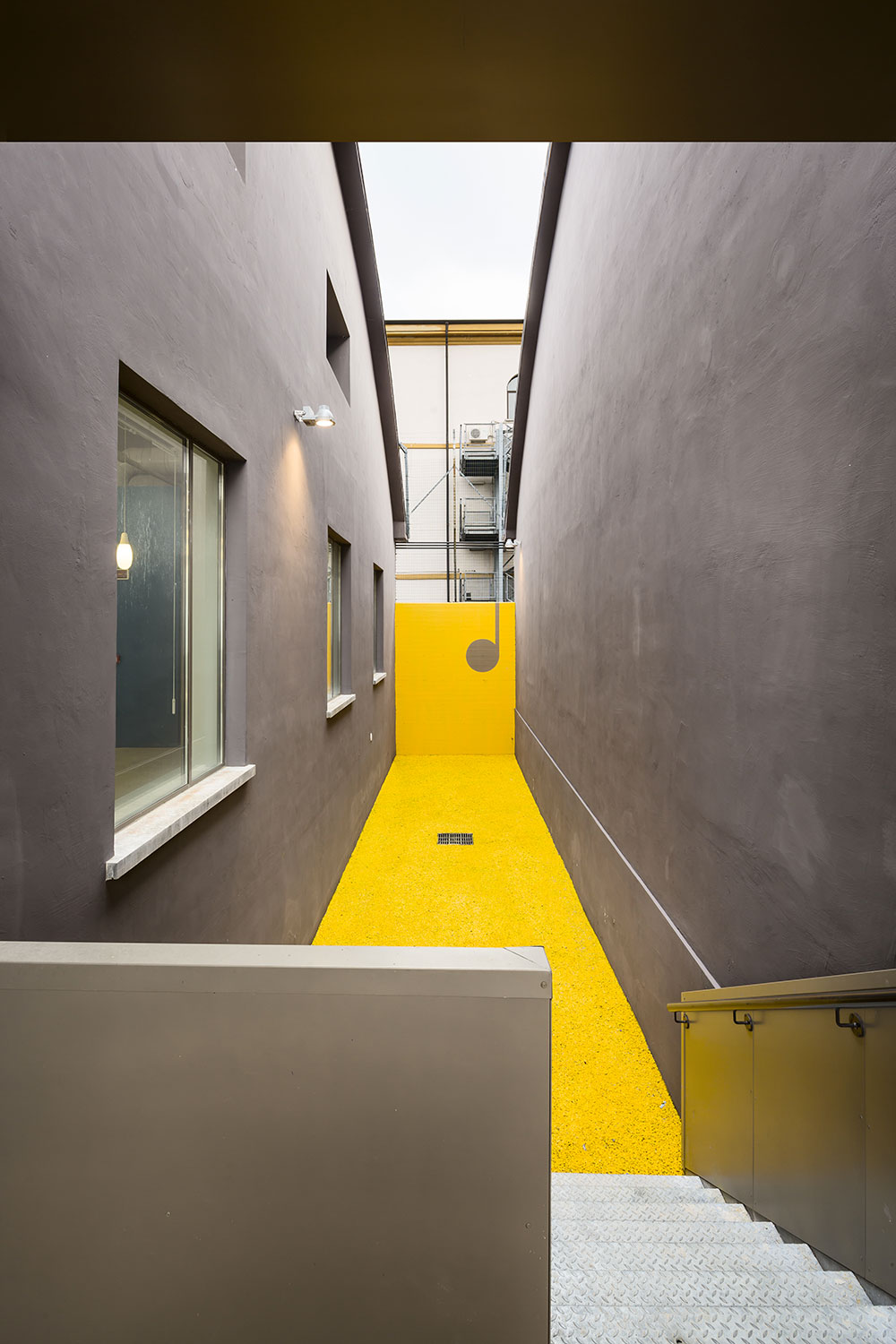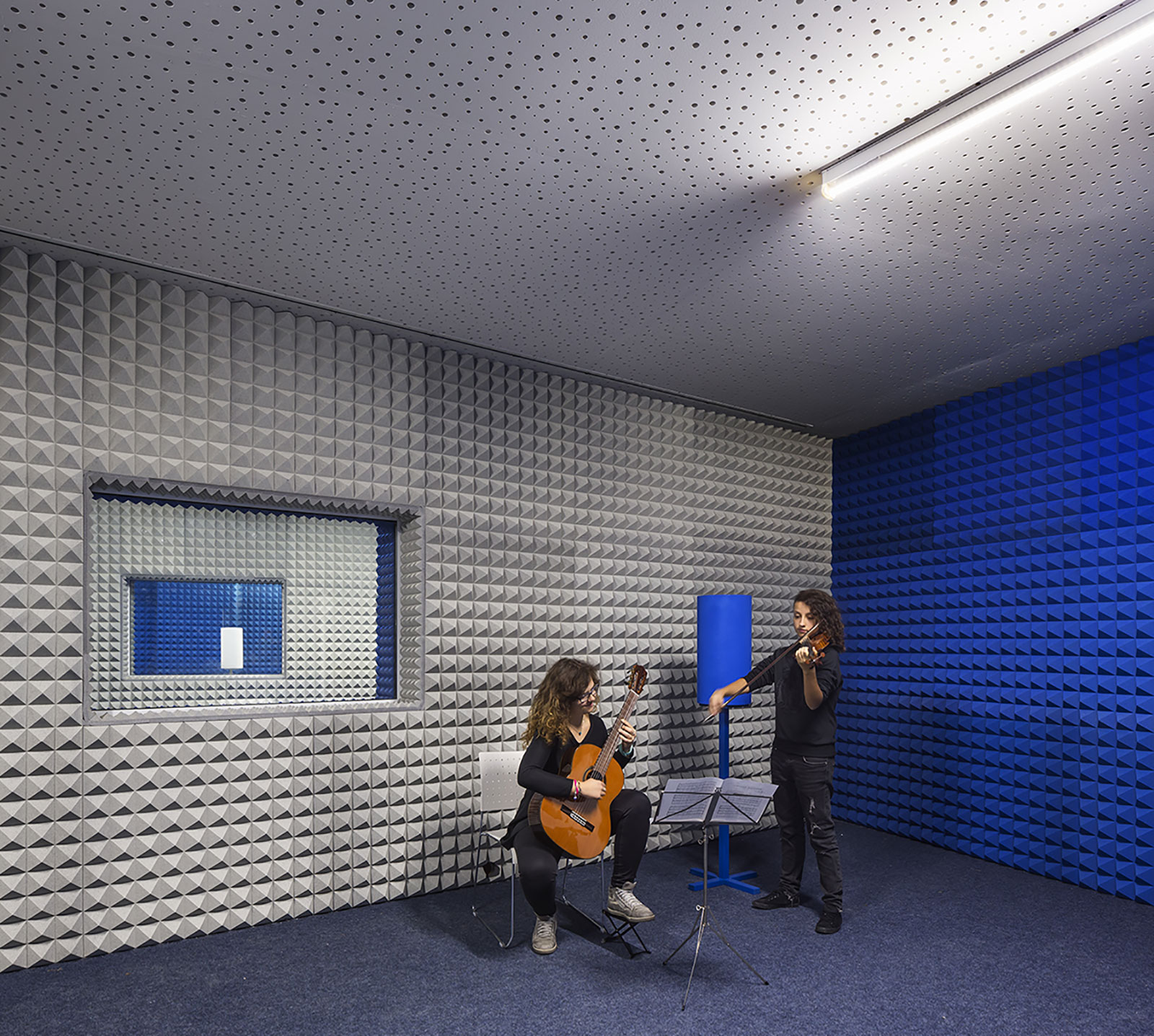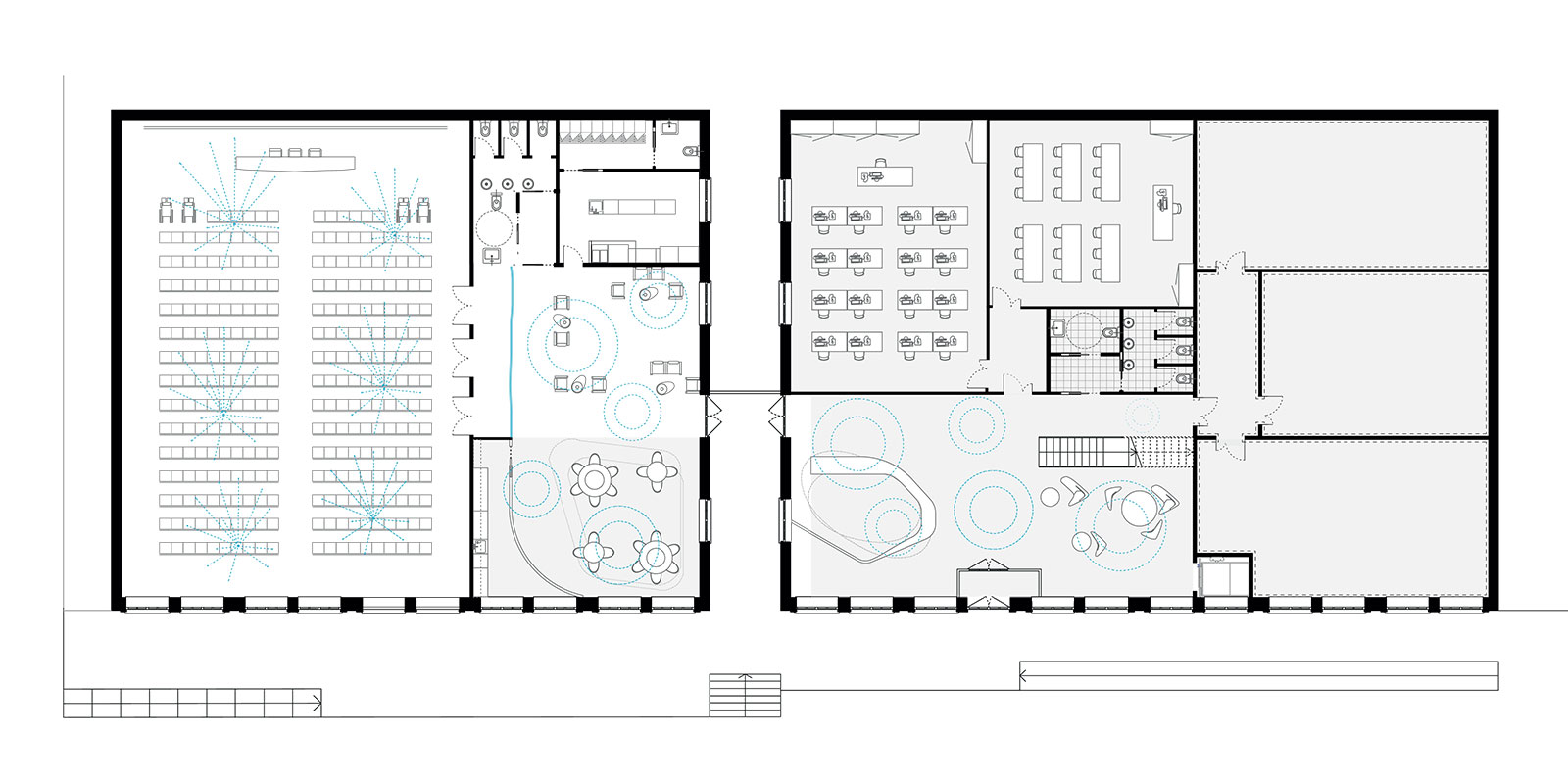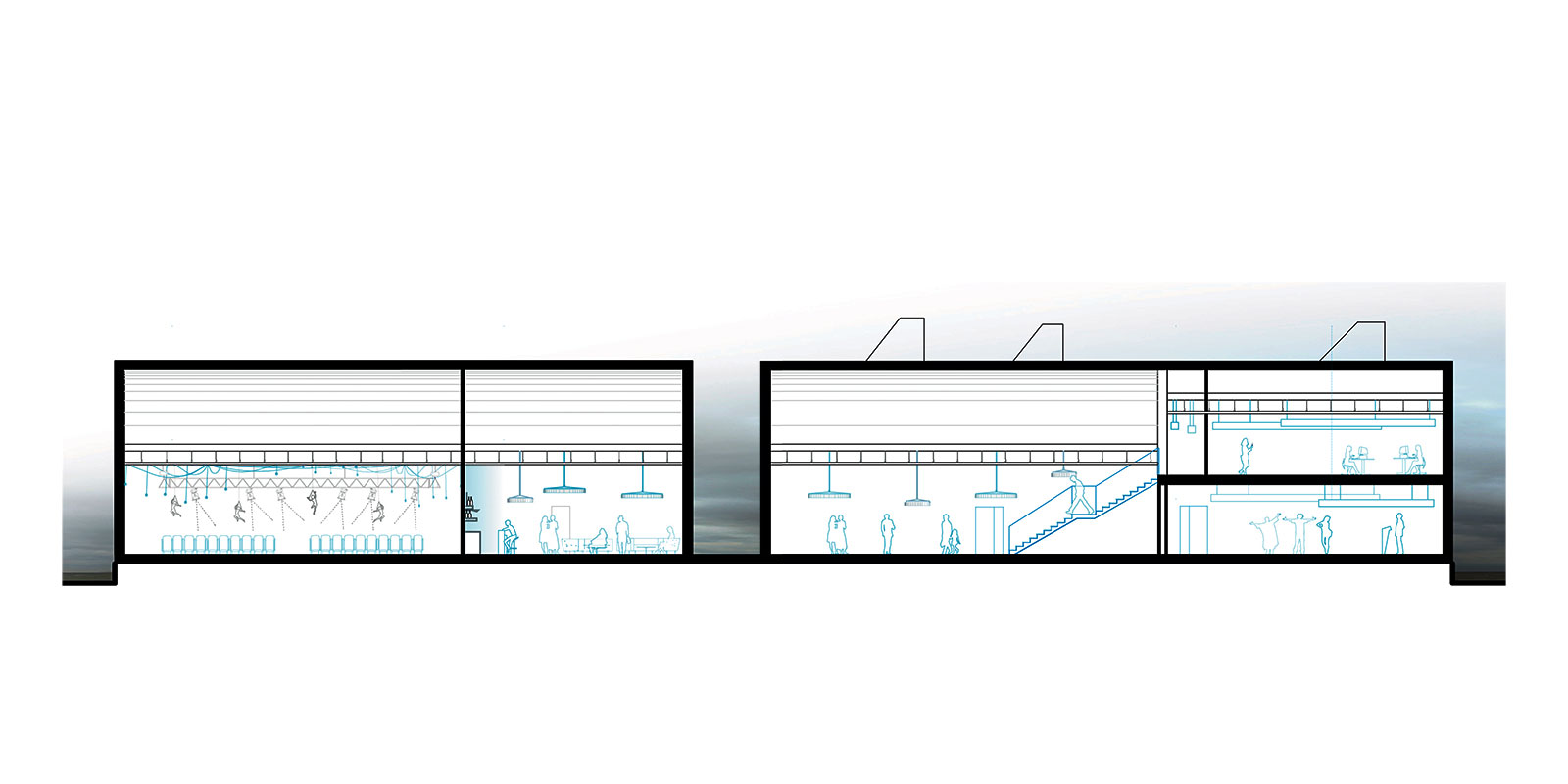 Redevelopment of the classrooms of the former Cantore Barracks in Cuneo

Cuneo, Italy
2013-2016

program: Redevelopment of the classrooms of the former Cantore Barracks

> total area: 1 325 m2
> floor area: 1 018 m2
client: Comune di Cuneo
project: Alfonso Femia * with
structural engineering: FOR Engineering Architecture
services and environmental engineering: FOR Engineering Architecture
safety advisor: Atelier(s) Alfonso Femia, FOR Engineering Architecture
photos: ©L.Boegly
"The space dedicated to music will be a catalyst for the redevelopment of the intervention area." AF
The project for the renovation of the classrooms of the former Cantore Barracks in Cuneo, includes the maintenance of the existing building's envelope as a "container"for its new function.
This space dedicated to music will be a catalyst for the redevelopment of the intervention area.
Through a large terrace, that will cover the difference in height between the courtyard and the interior of the two sheds, it will be possible to access the entrances of the two buildings.
This external arrangement, as well as creating a pleasant space accessible by the user, will also allow the use of the interspace between the two buildings.
To ensure maximum space versatility, the sheds will be emptied of their internal partitions.
The first shed named "A", will be integrated with a single diagonal block for services and deposits. The remaining space will be destined for practice rooms.
Instead, all the different rooms dedicated to recording and rehearsals will be arranged on the external perimeter of the "B" shed. The space in the center will be dedicated to the entrance foyer and to services.
The wide existing openings will be preserved and redesigned to allow good light diffusion within the buildings.
The design of the internal partitions is deliberately inclined to better ensure acoustic efficiency and to characterize the plant and internal facade designs.