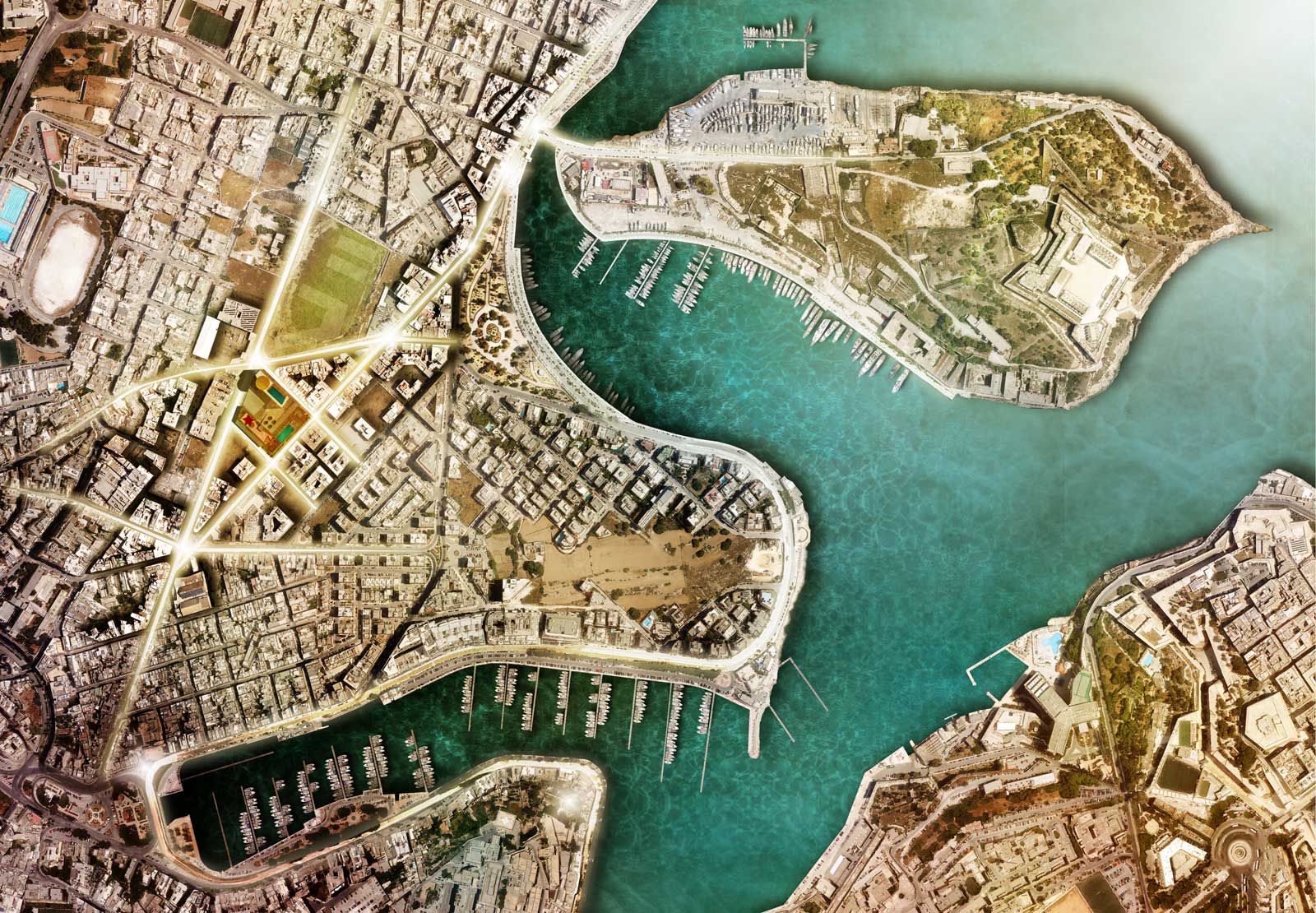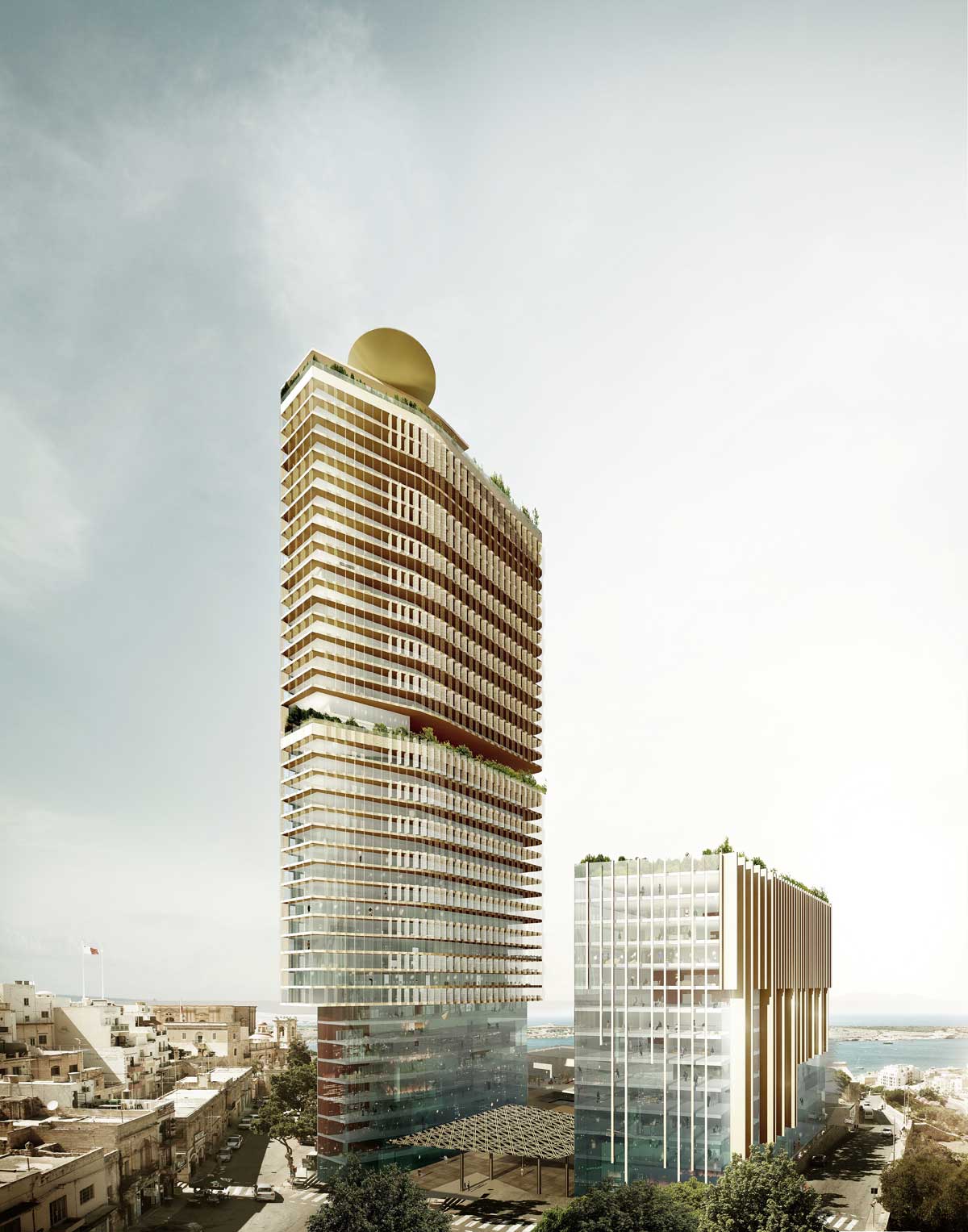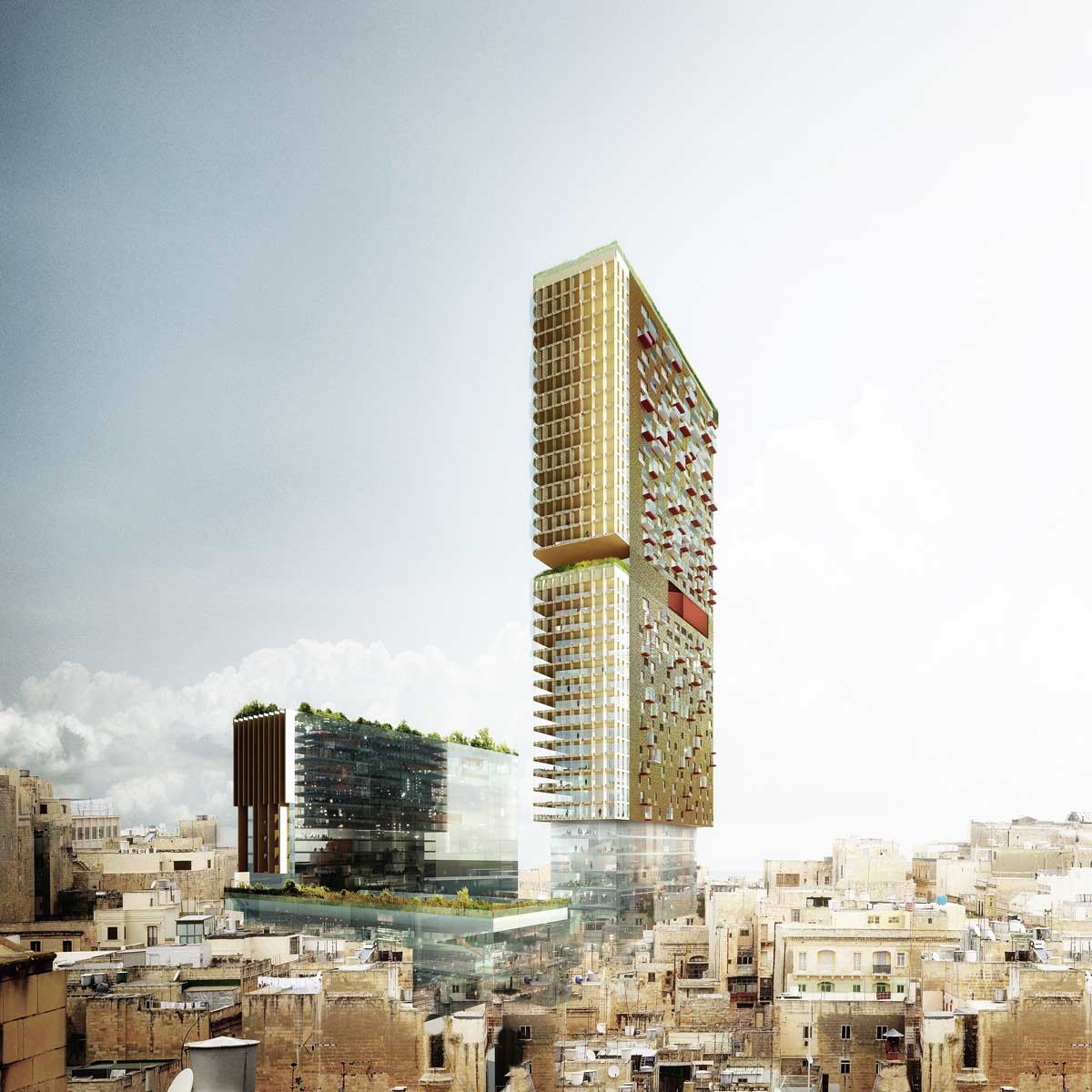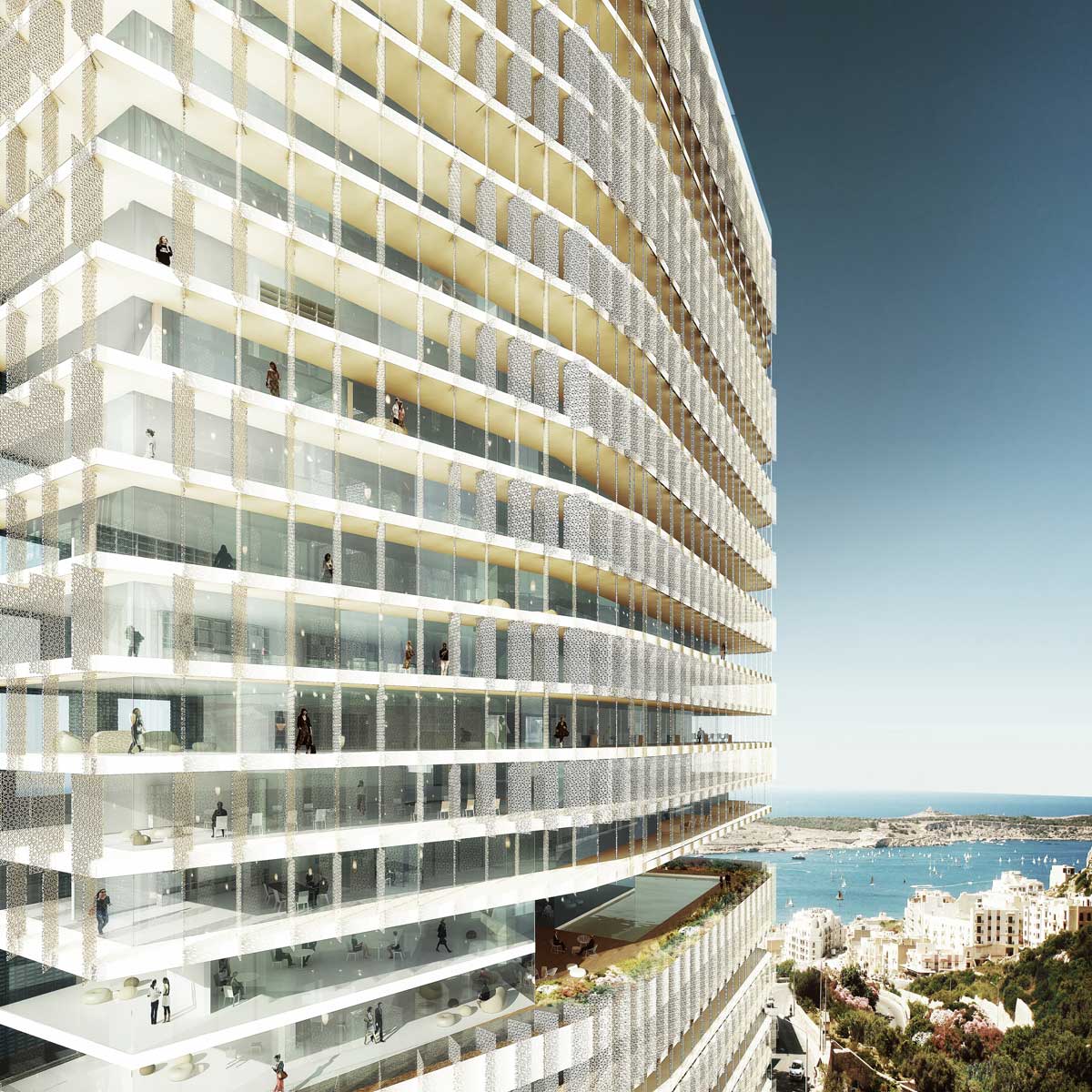 Malta Metropolis Plaza
Triq Testaferrata, Malta
2016
floor area:
retail 15.500 mq, residences 26.000 mq, offices 10.000 mq, services 2.400 mq
client: HB Group
images: ©Atelier(s) Alfonso Femia
The diamond tower becomes a tower of light and shadows where, on the south side, the sun is continuously creating contrasts.

The monolithic base becomes the support of a vertical stratification, made of variable frames. These frames interact with the color of the local stone, alternating the use of innovative materials, such as biodynamic concrete, with more traditional ones.

The three buildings tell a story, and create a space, so that everyone that passes can perceive its urban, public and territorial role.