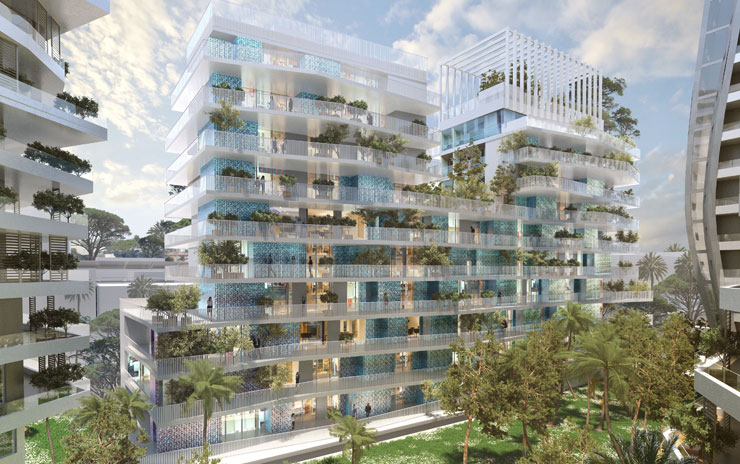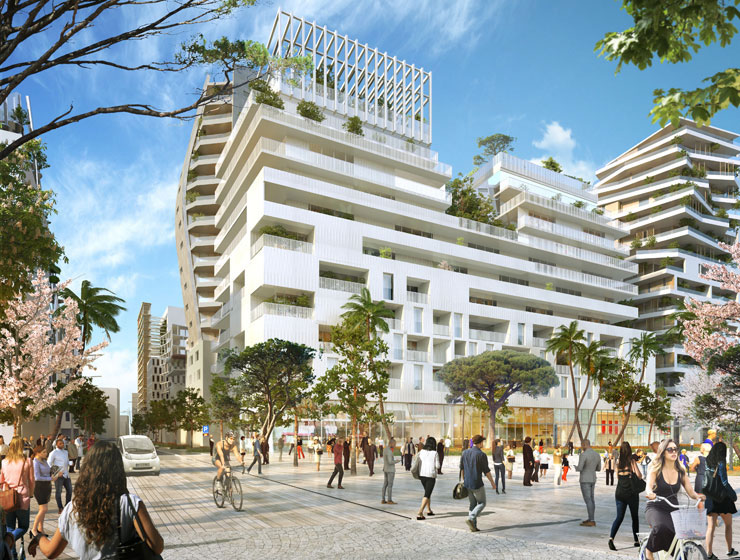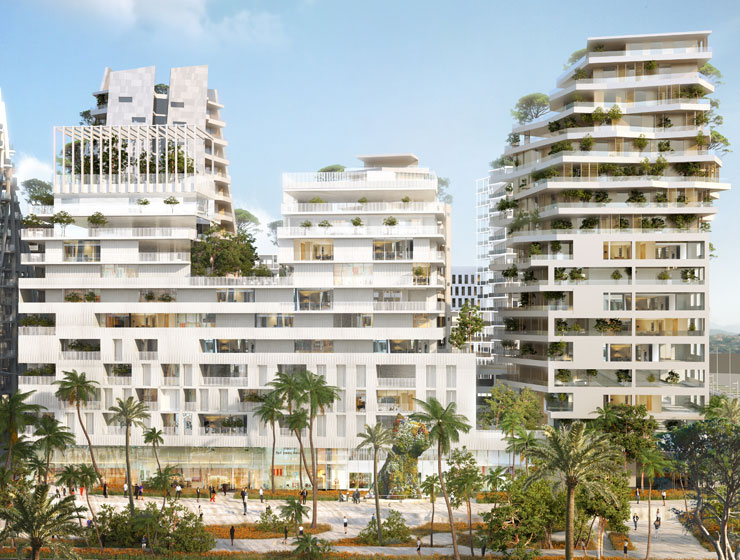 Desires of a City, Méridia destination
Nice, France
competition 2017
5.828 m2
client: Bouygues Immobilier et BNP Paribas Immobilier
For the M2 lot, our ambition was to take in account and highlight the interfaces that compose the area. The façades are a visual eye-catcher at the scale of the macro-area. They are the starting point of the built front on the Cours de l'Université and participate in creating the identity of the macro-area.
Our process for the project was established in 5 steps.
01 – The monolith: the different constraints took the shape the ten-floor block with a 13-meter thickness.
02 – The fragmentation: this block has been Brocken in order to highlight the separation between interior and exterior spaces.
03 – The horizontal stratification: the different levels of the projects (5,60 m on the ground-floor and 2,70 m on the others floors) have been reinforced by a superposition of horizontal lines.
04 – The modulation of the perimeter: the volume got has been adapted according to the orientations and the proximity of the Meridia tower.
05 – The sculpted volumes: the loggias on the South facade, the continuous balconies on the North Facade, the alternation of solids and voids of the pergola in attics have completed the shaping of the initial volume.
The resulting height has been decomposed into three parts:
– the base on the ground-floor,
– the body from the first to the eighth floor
– the crowning achievement on the nineth and the tenth floors.