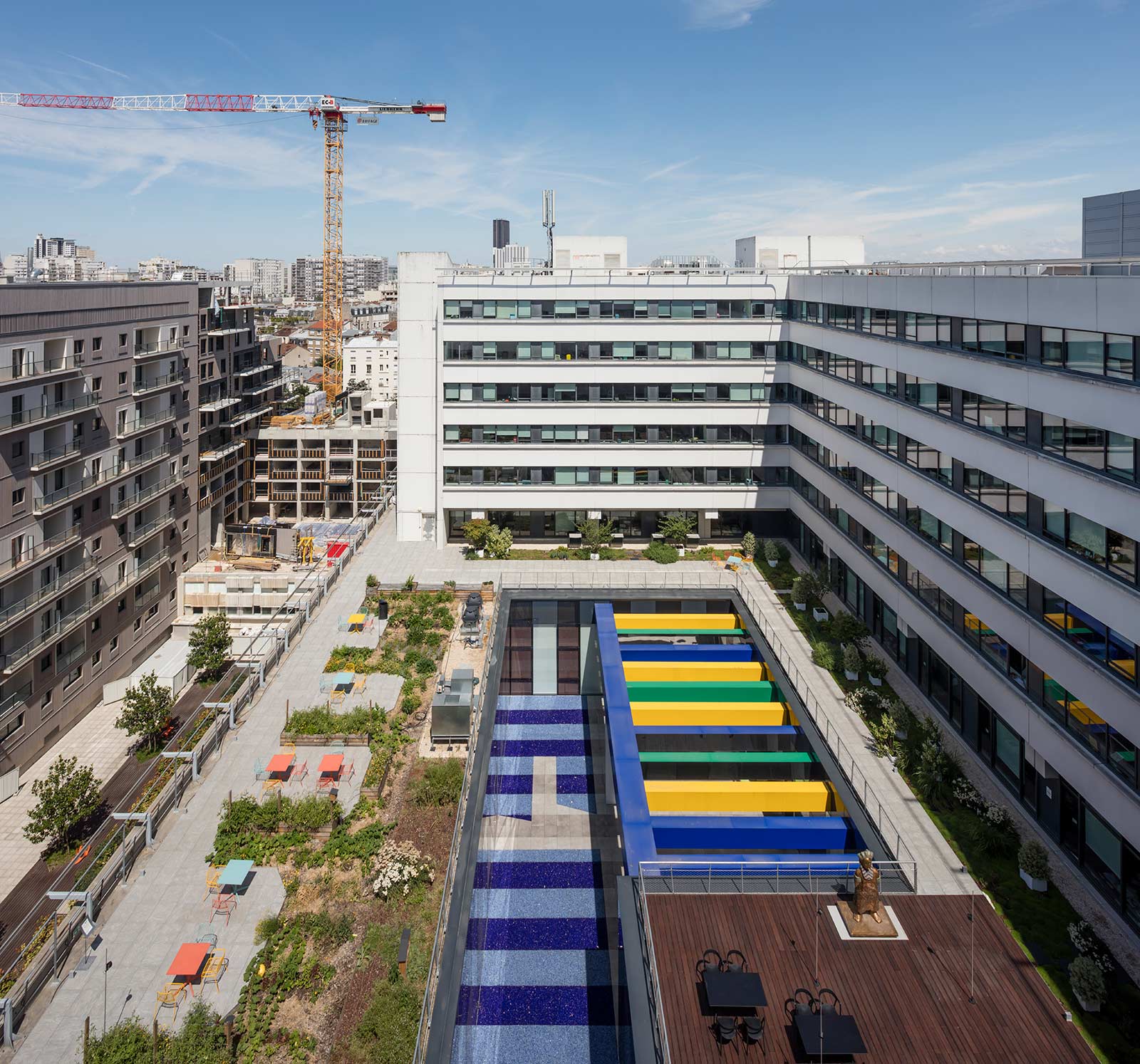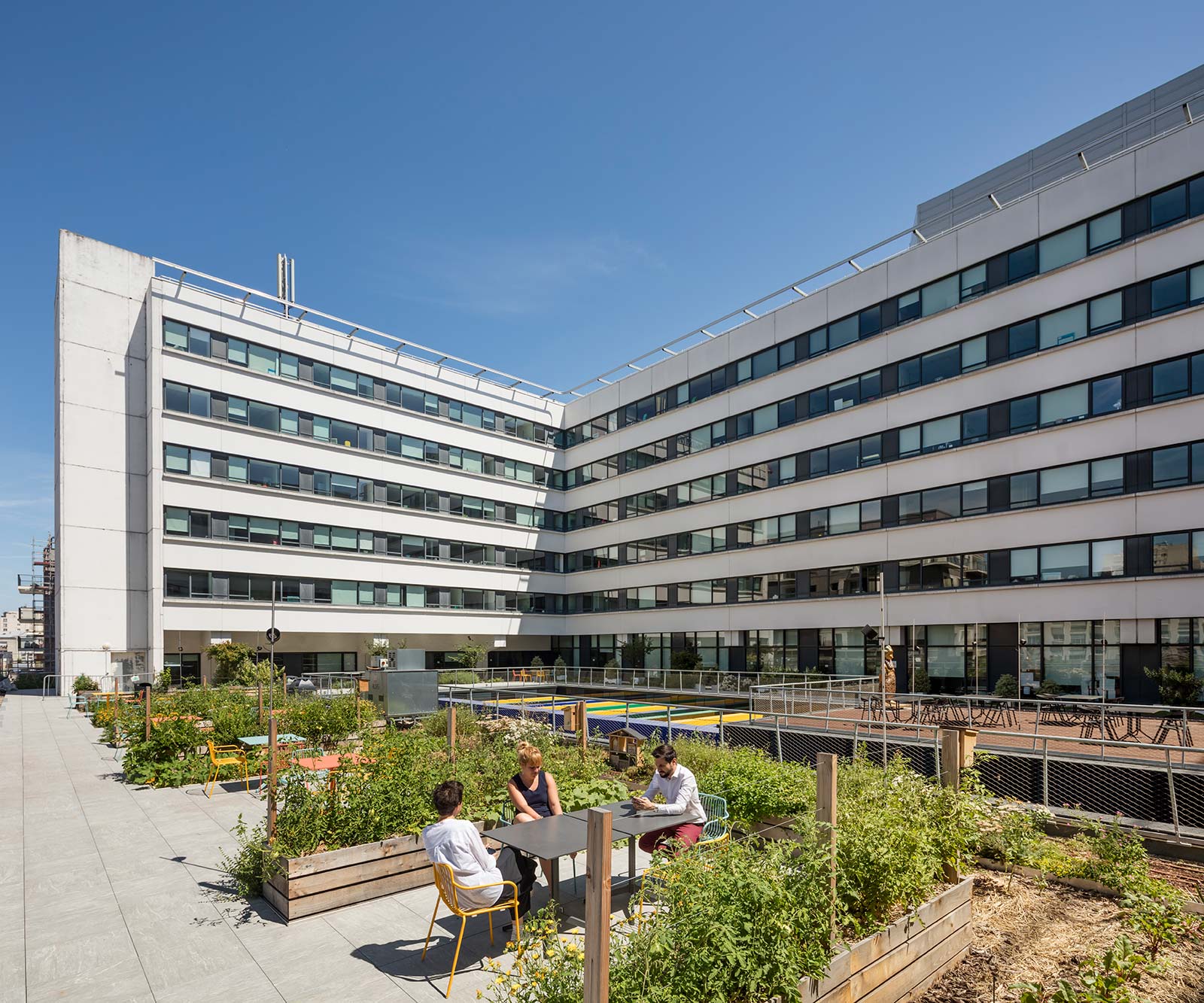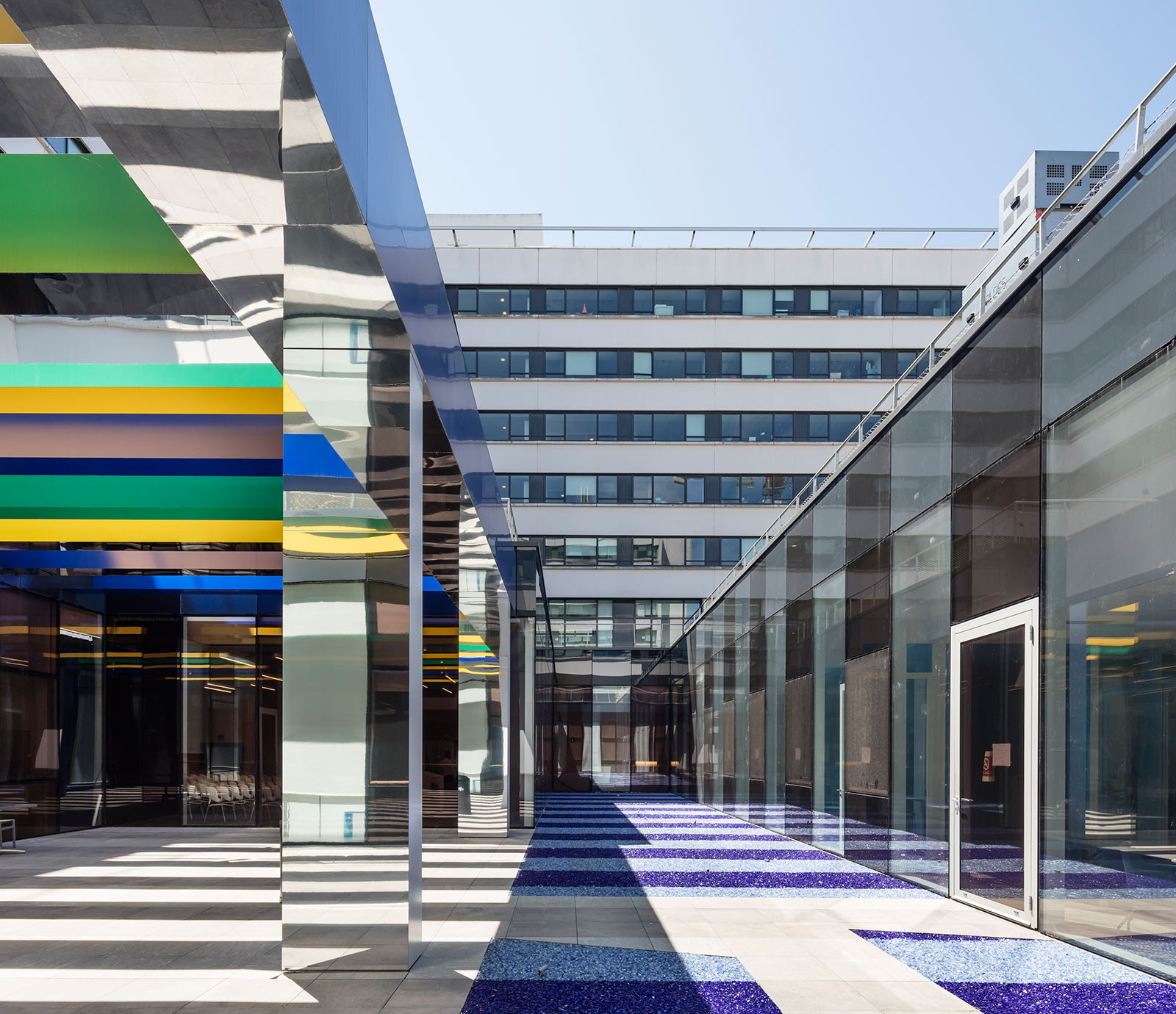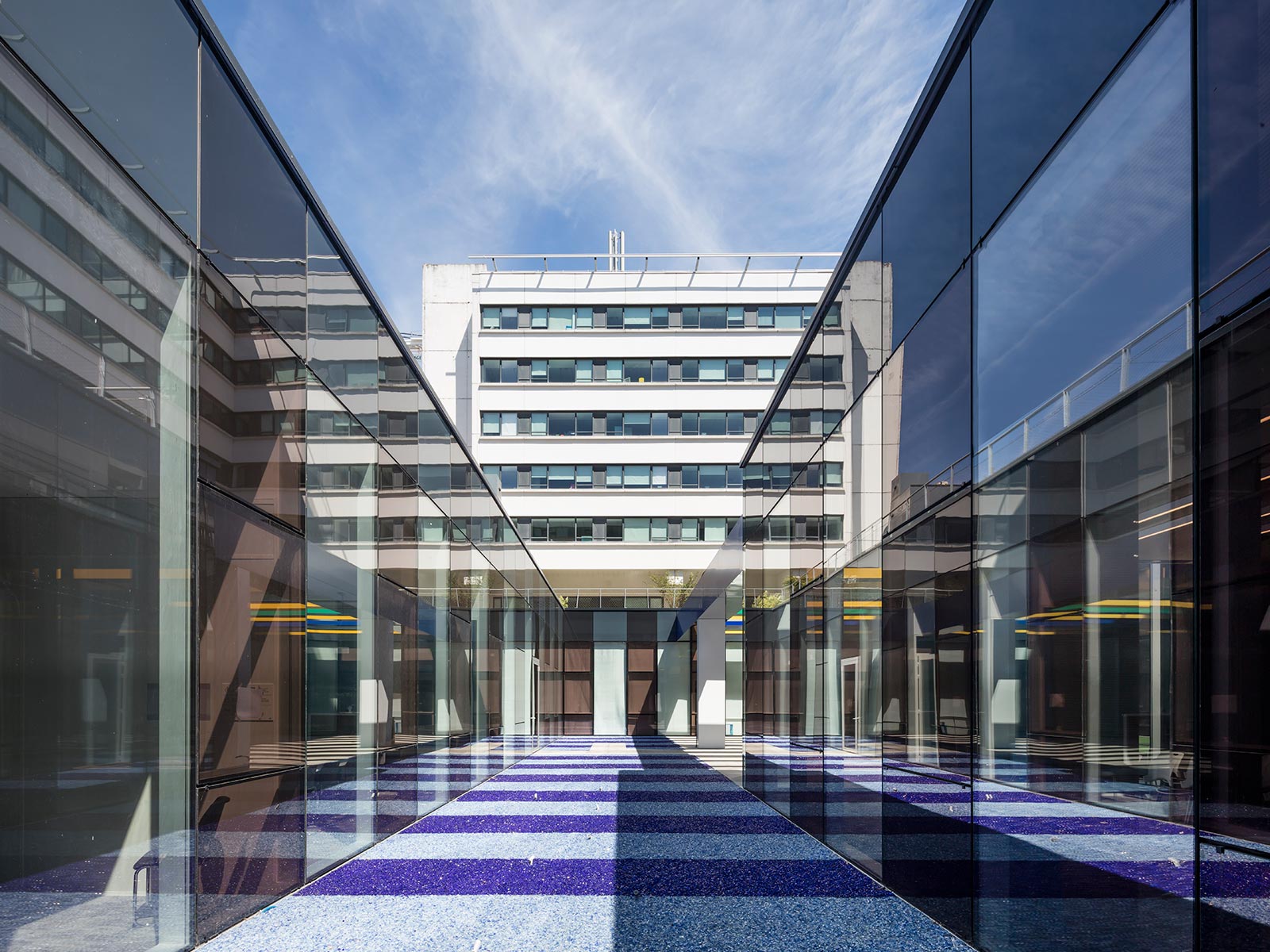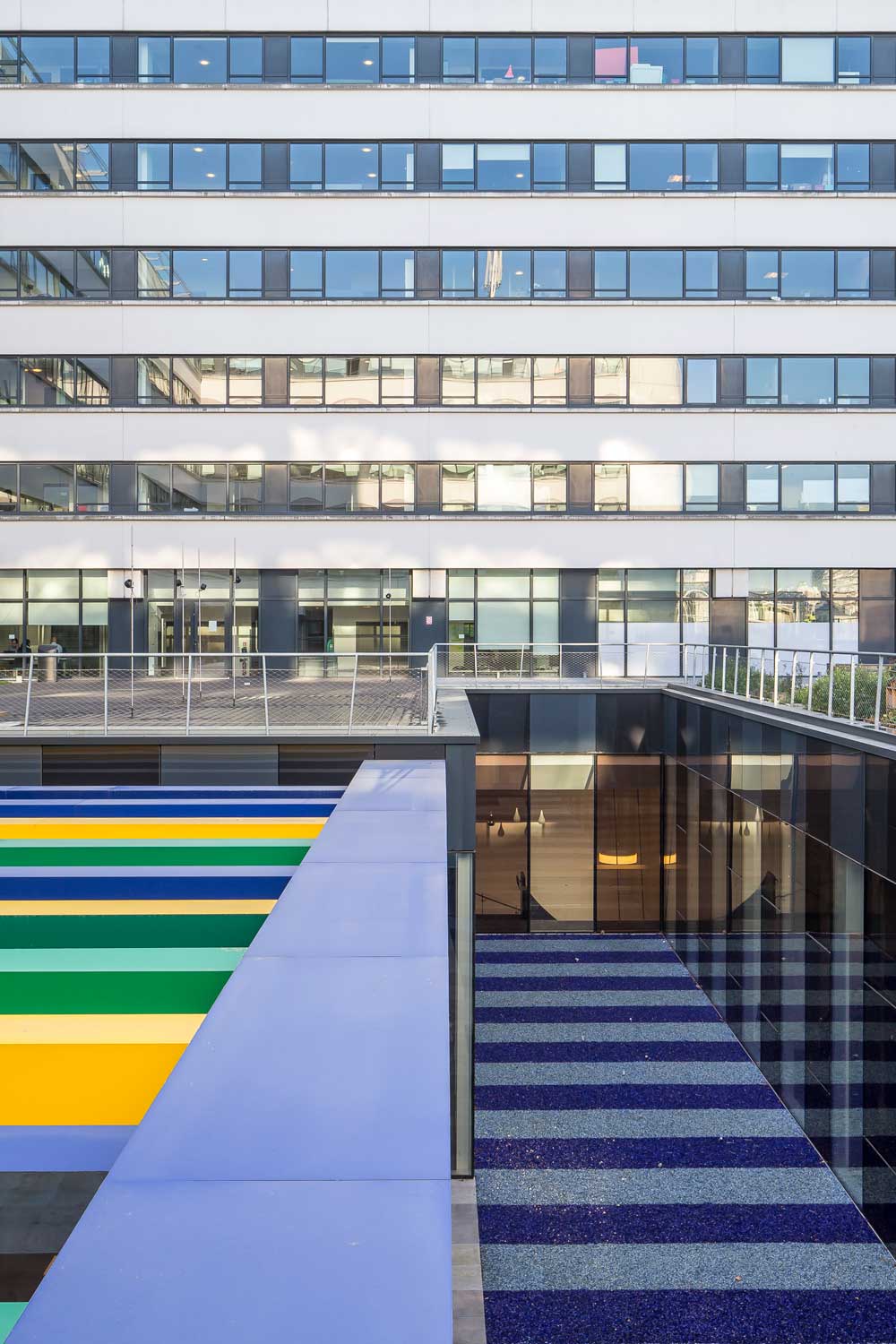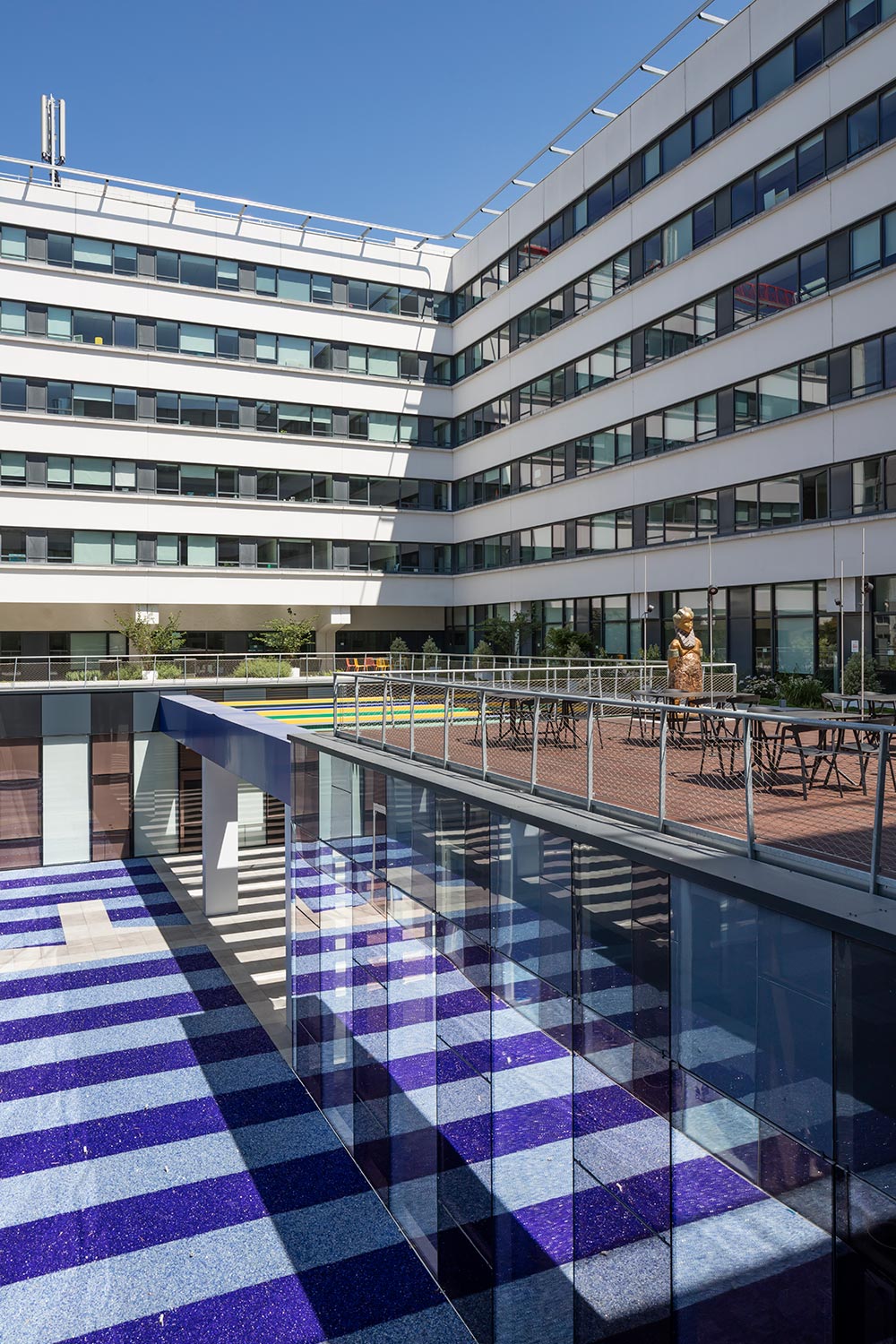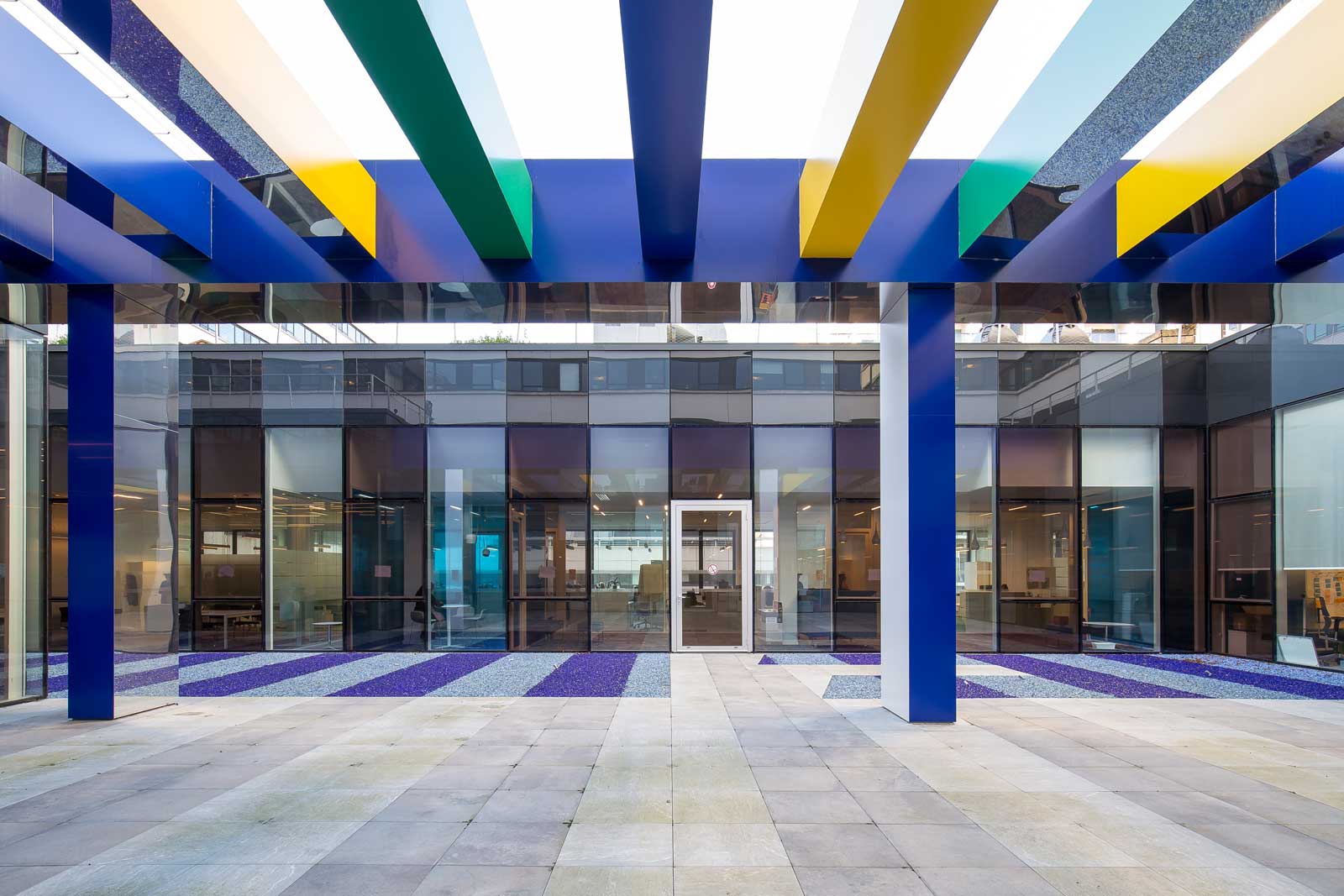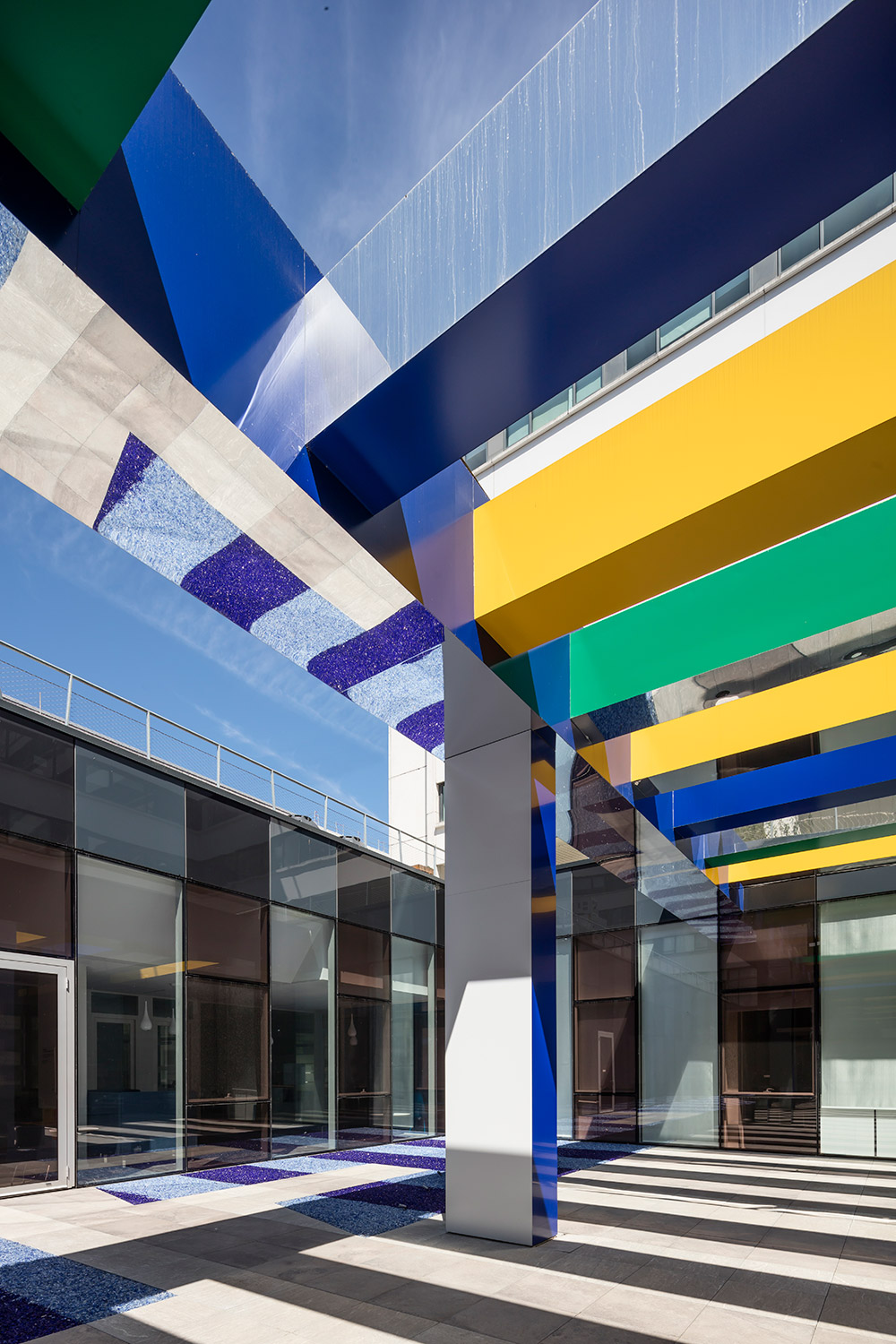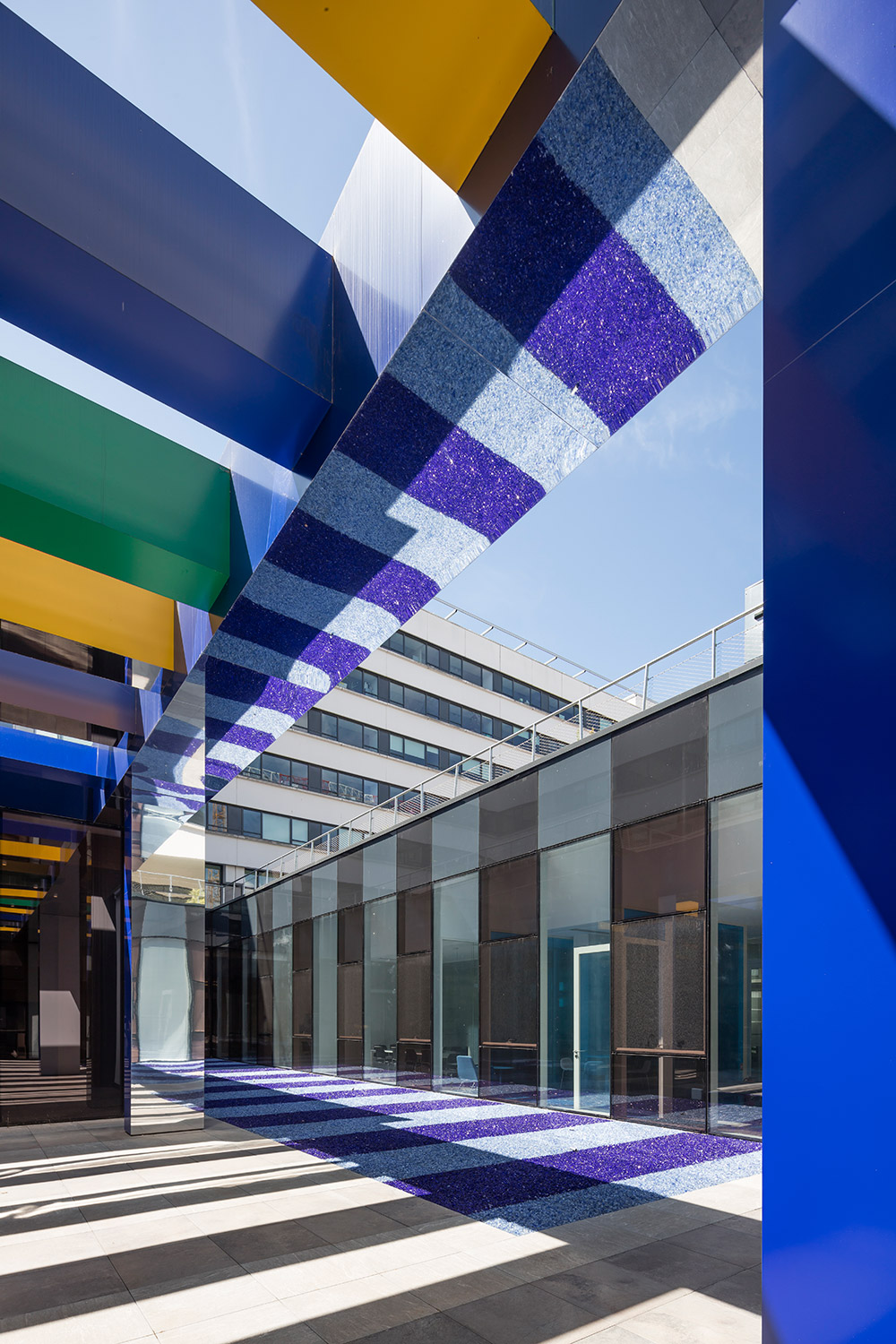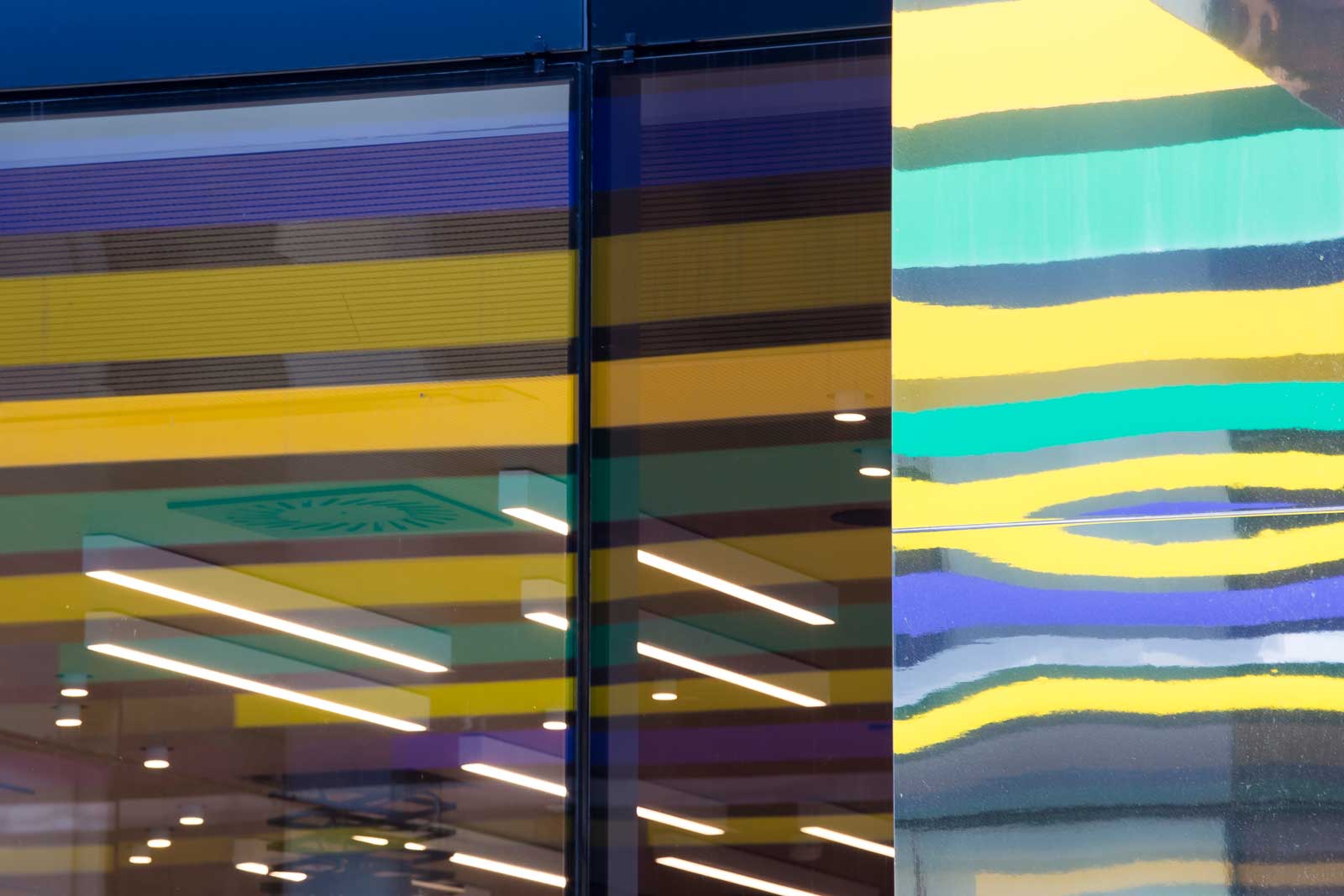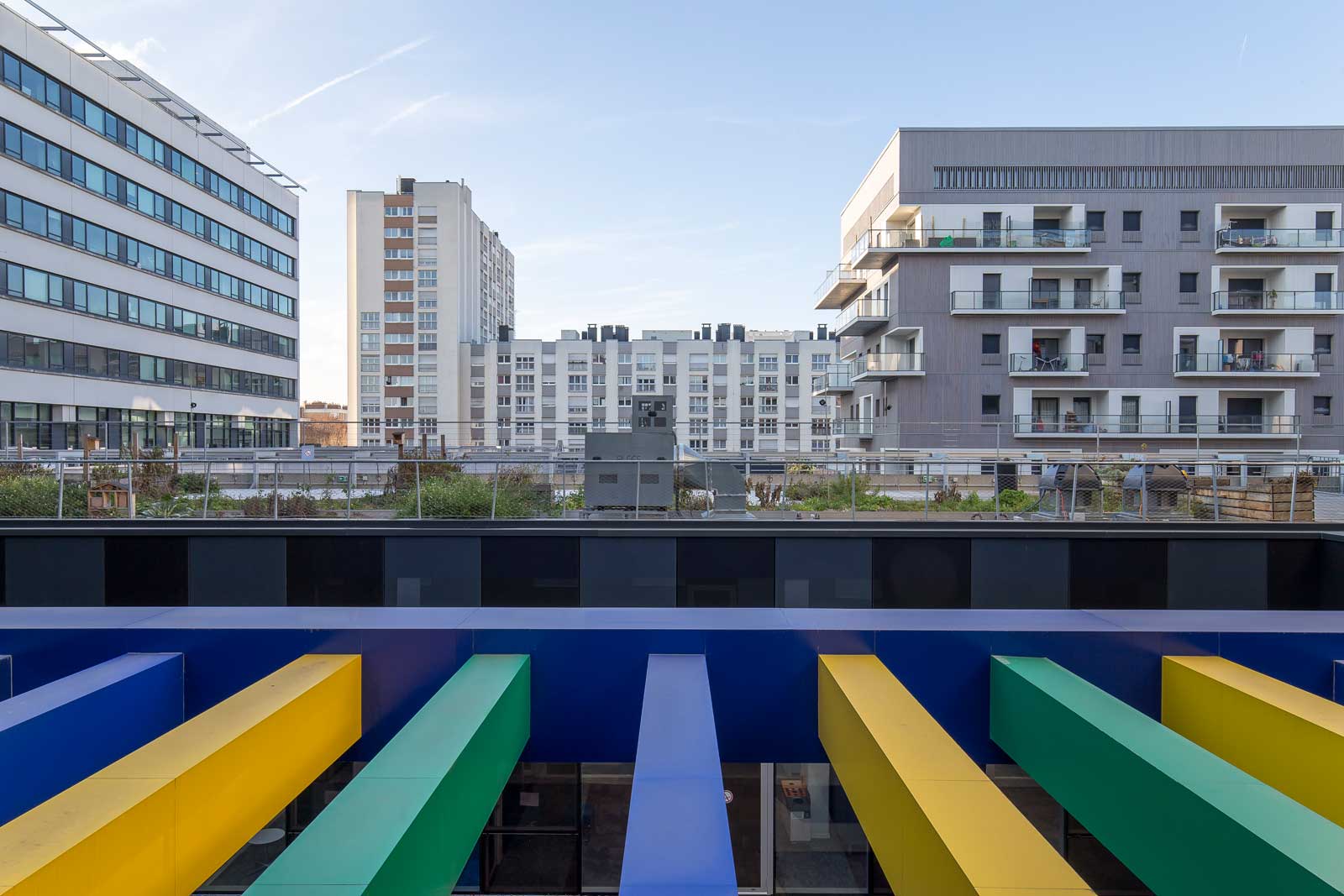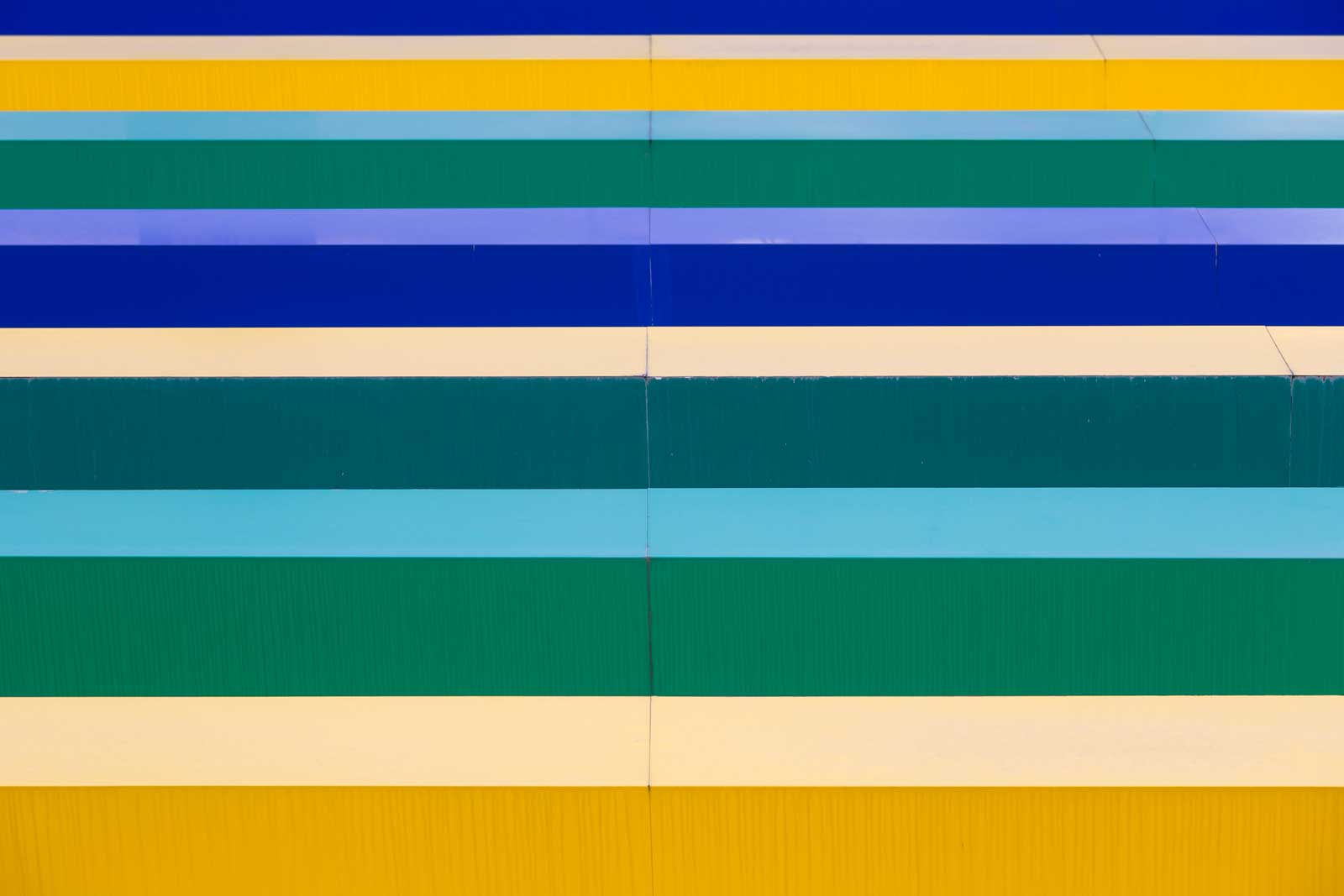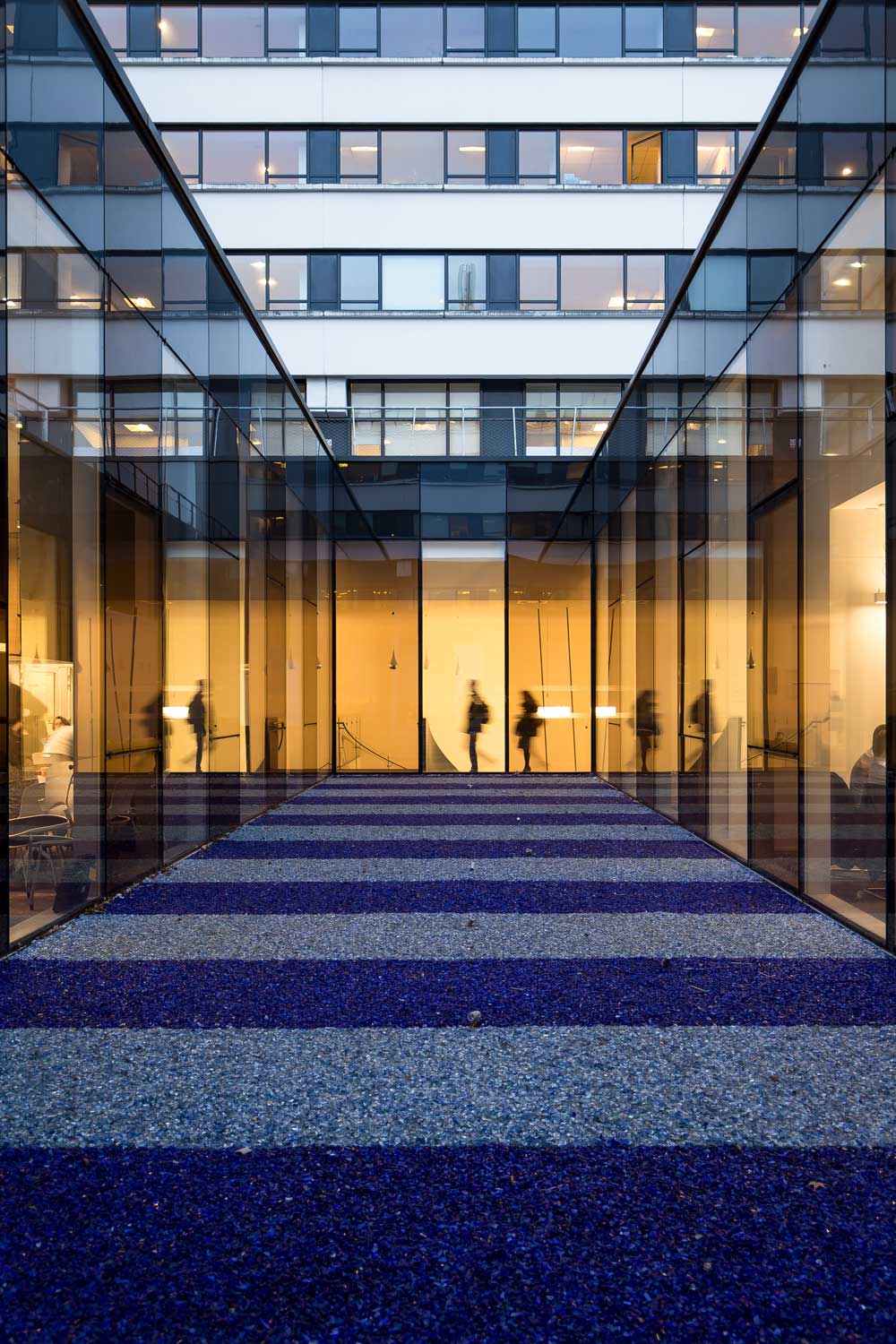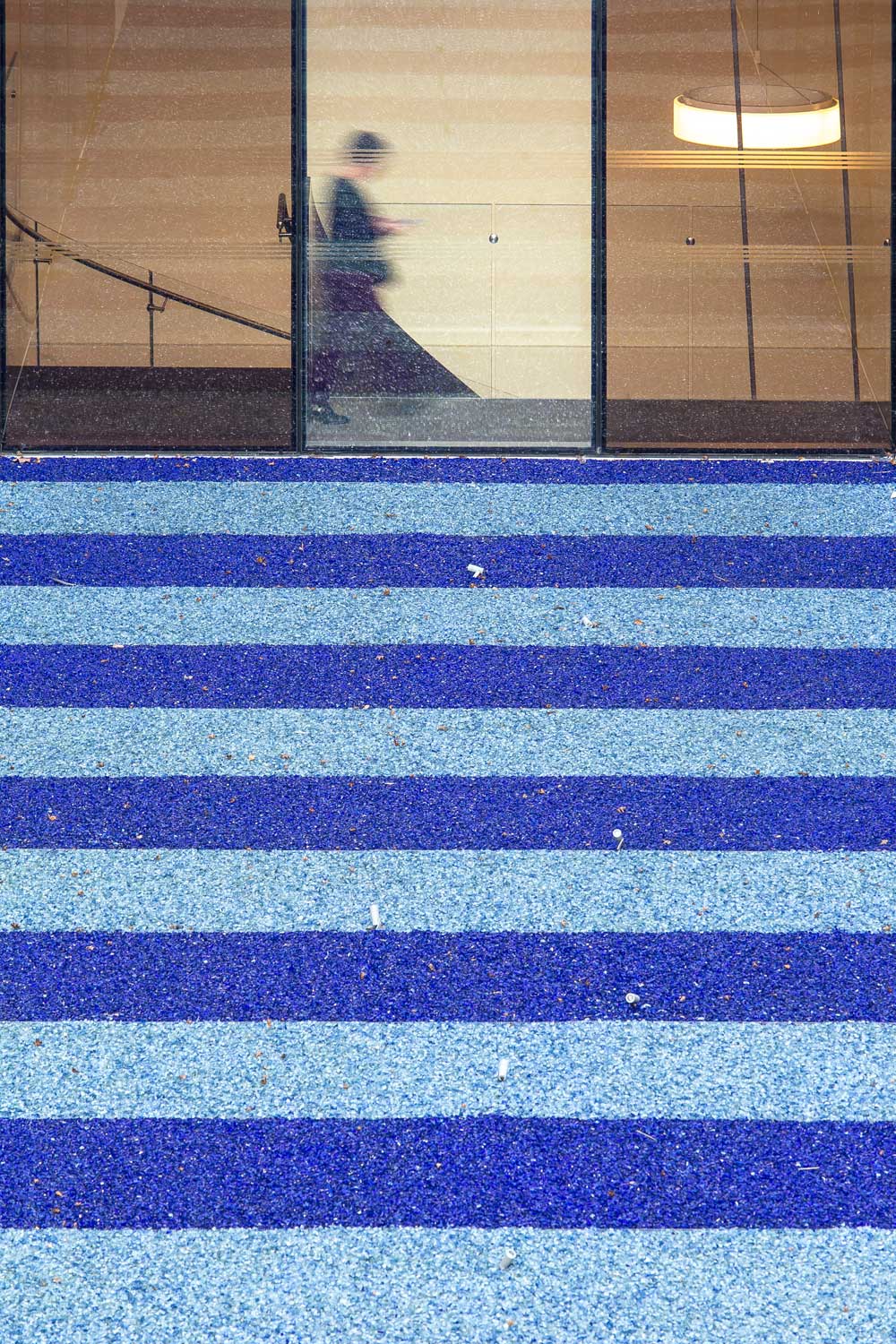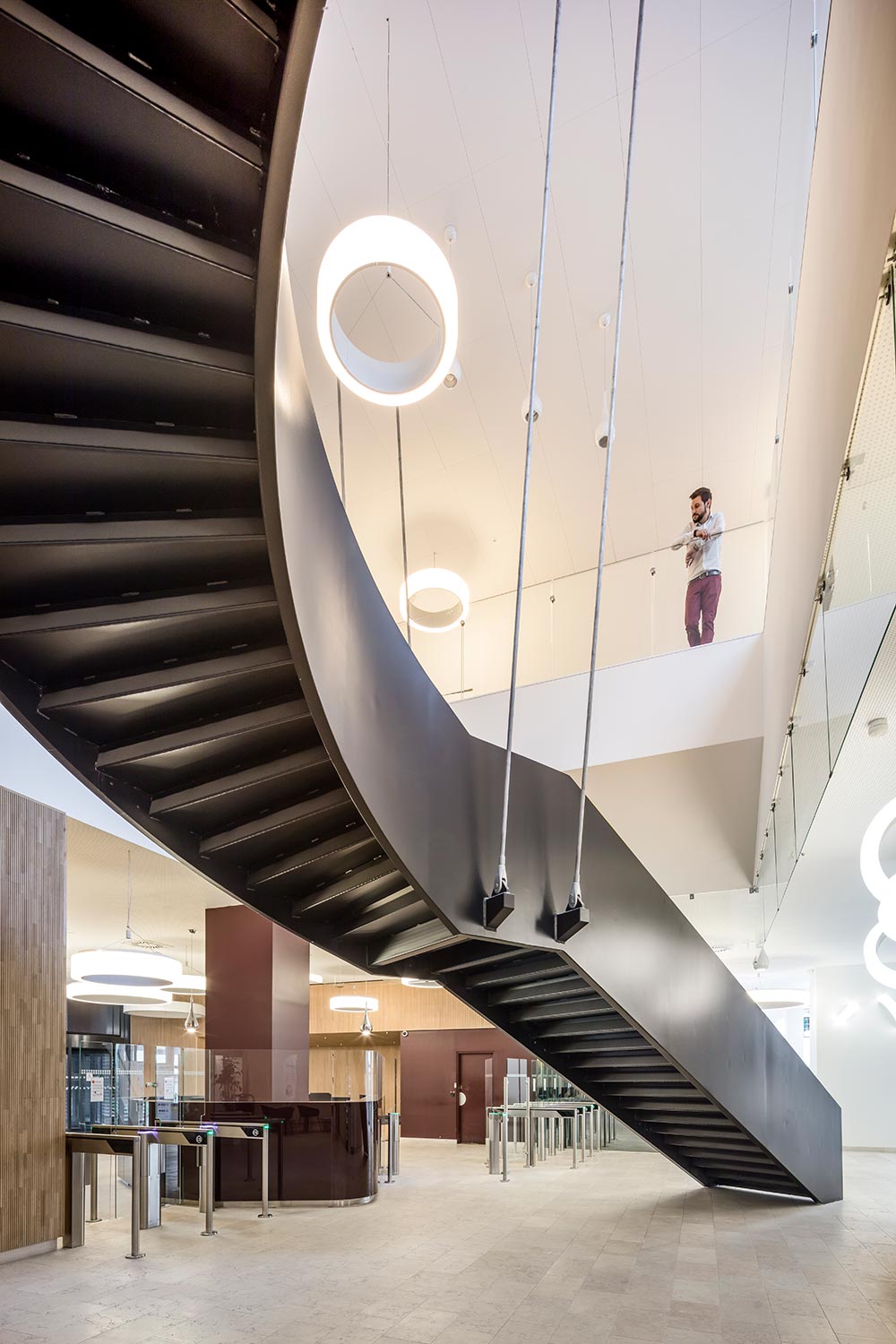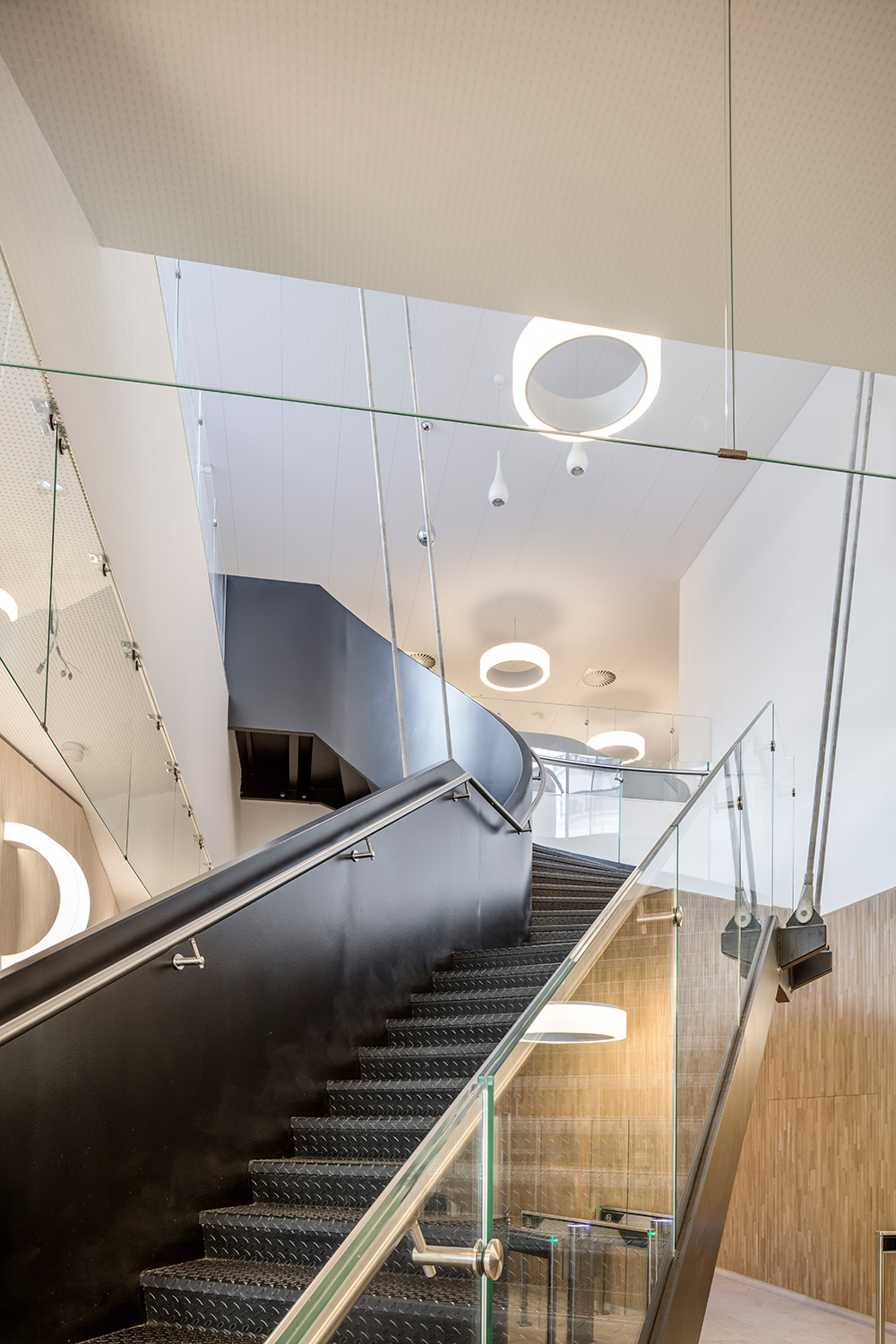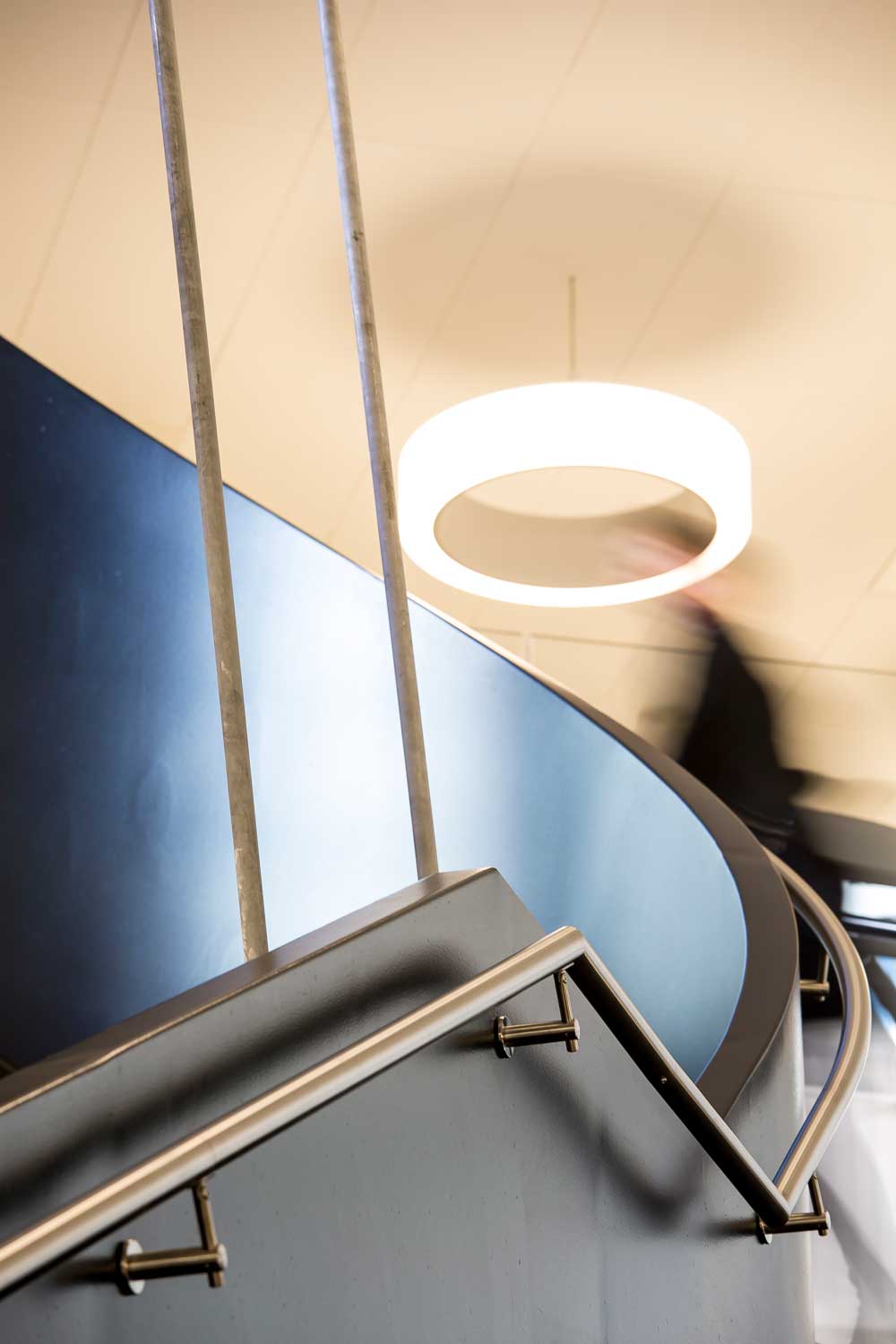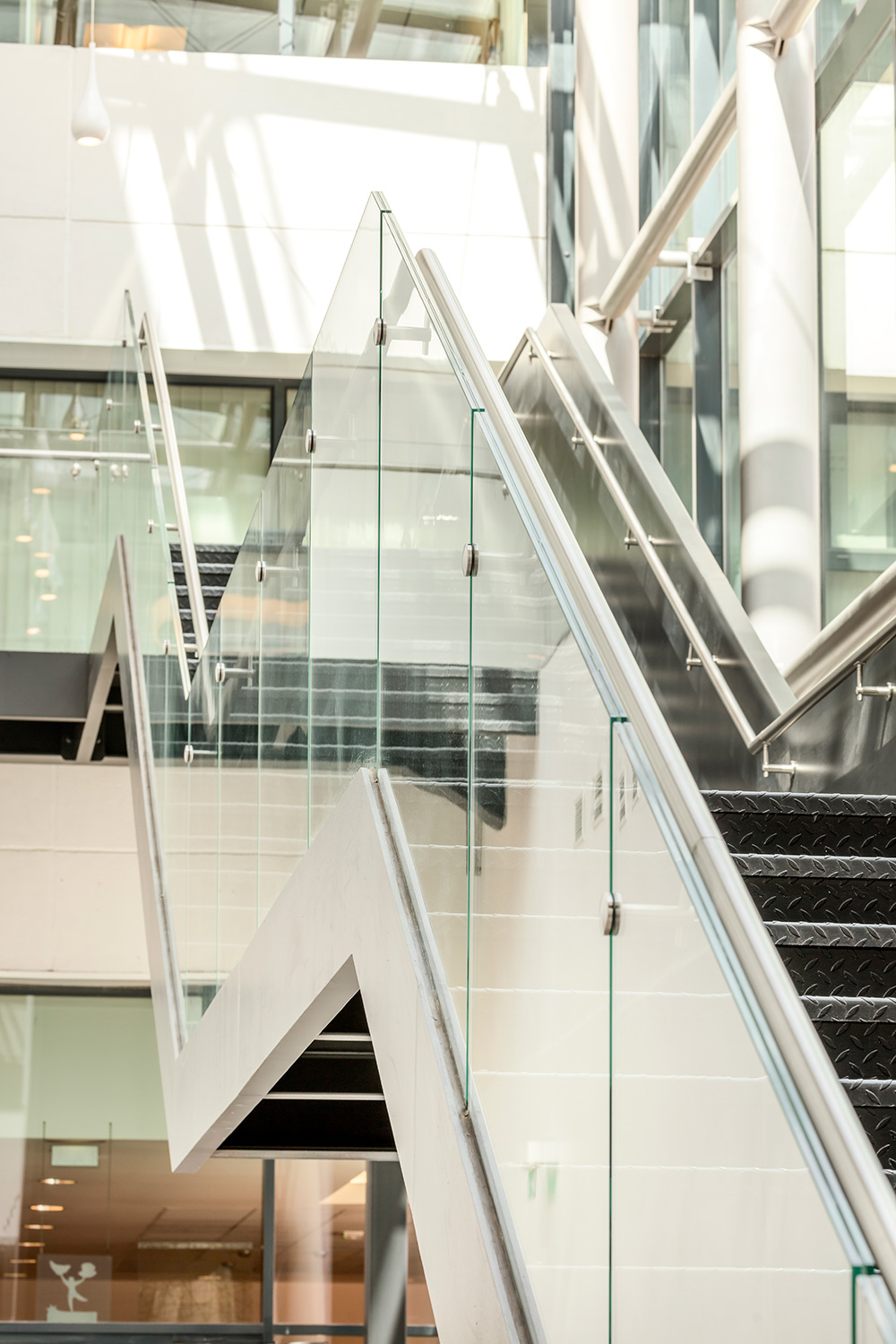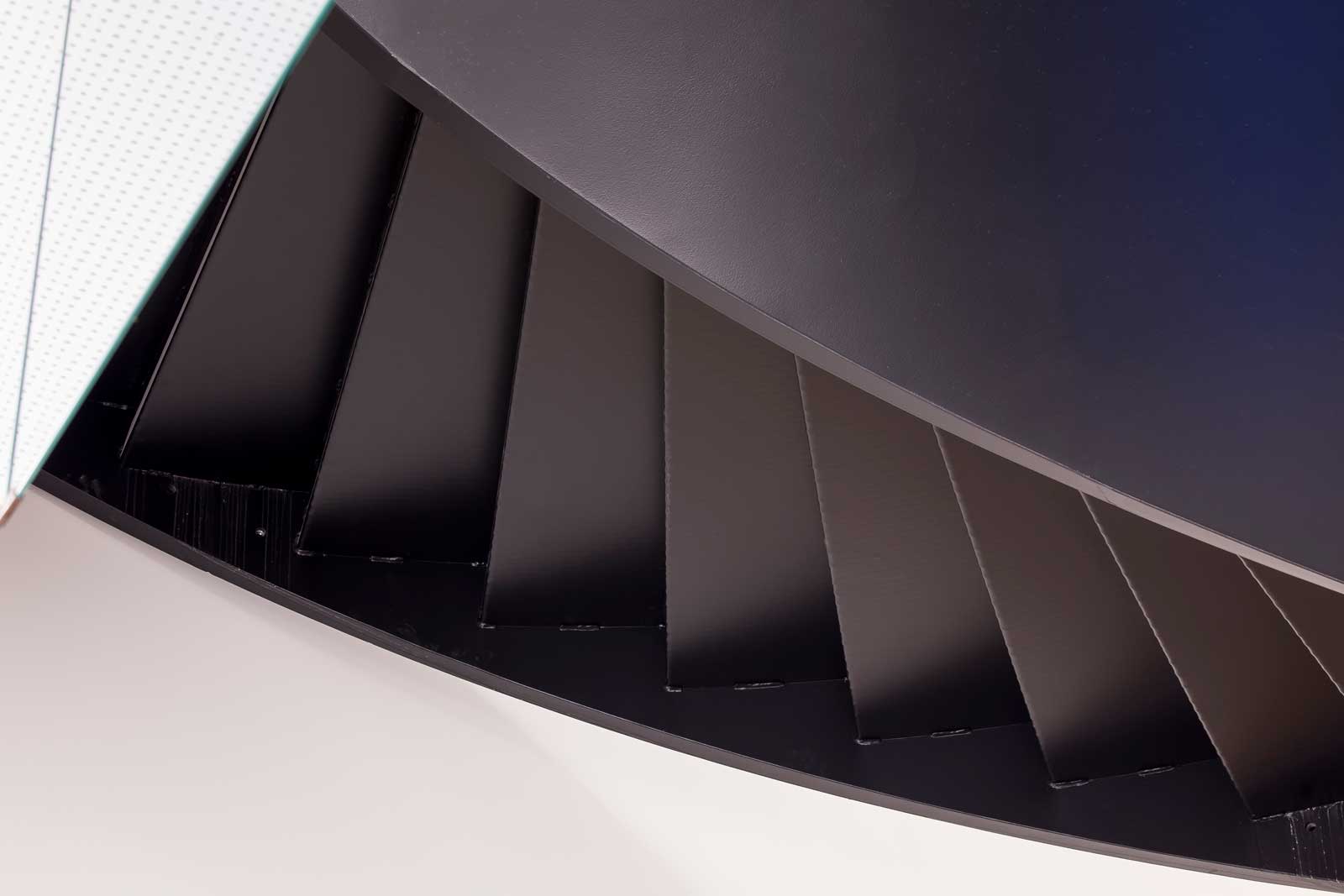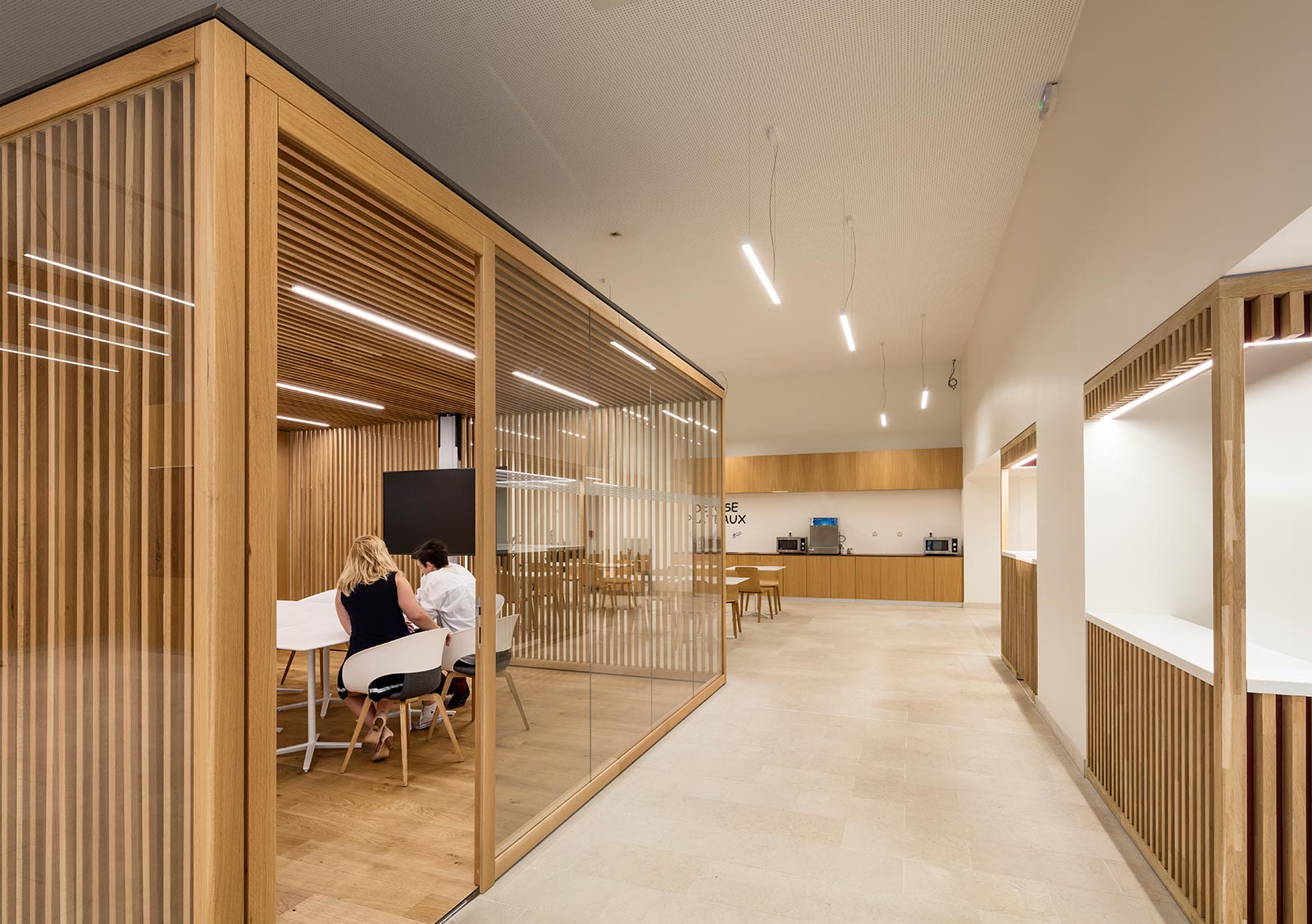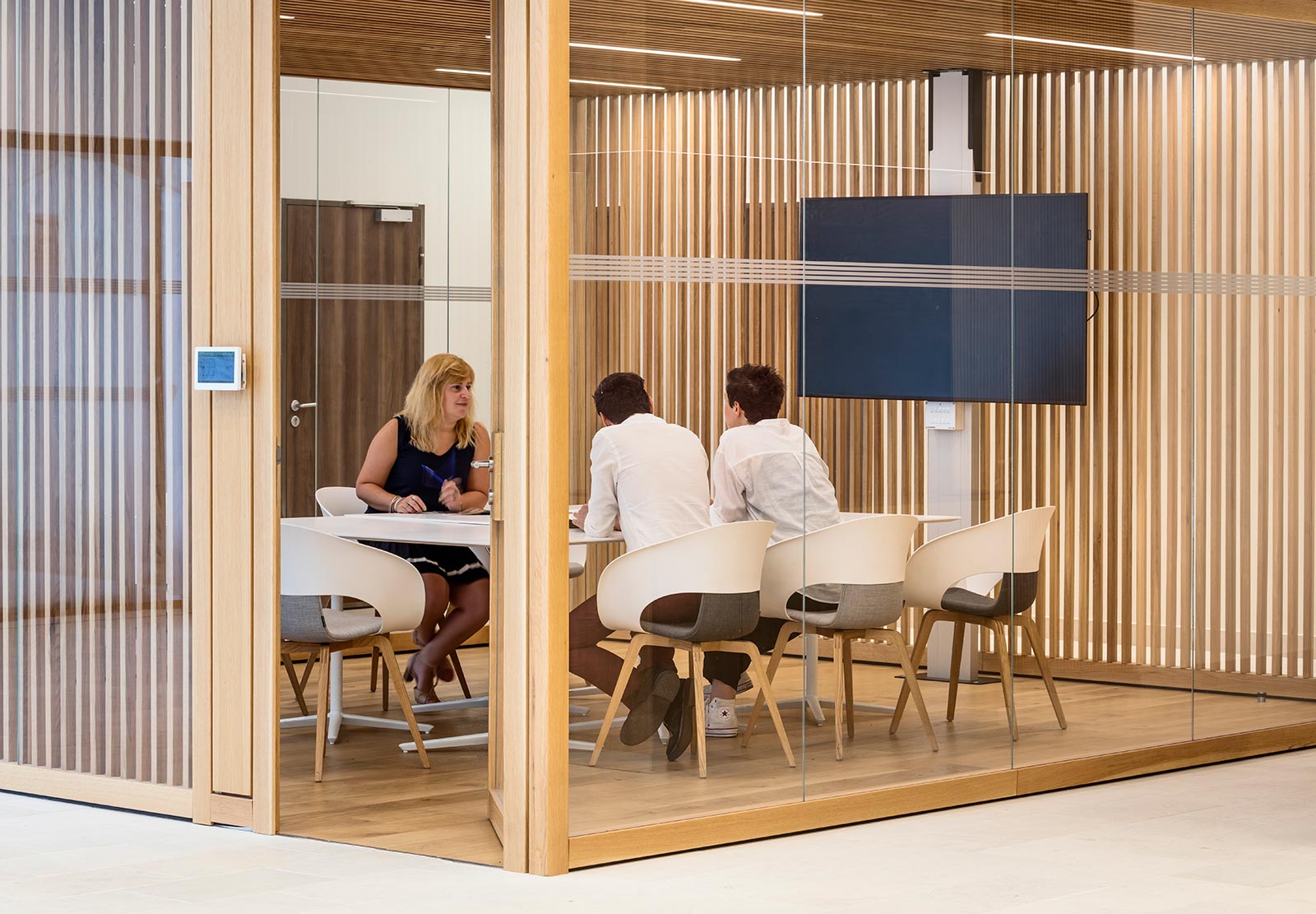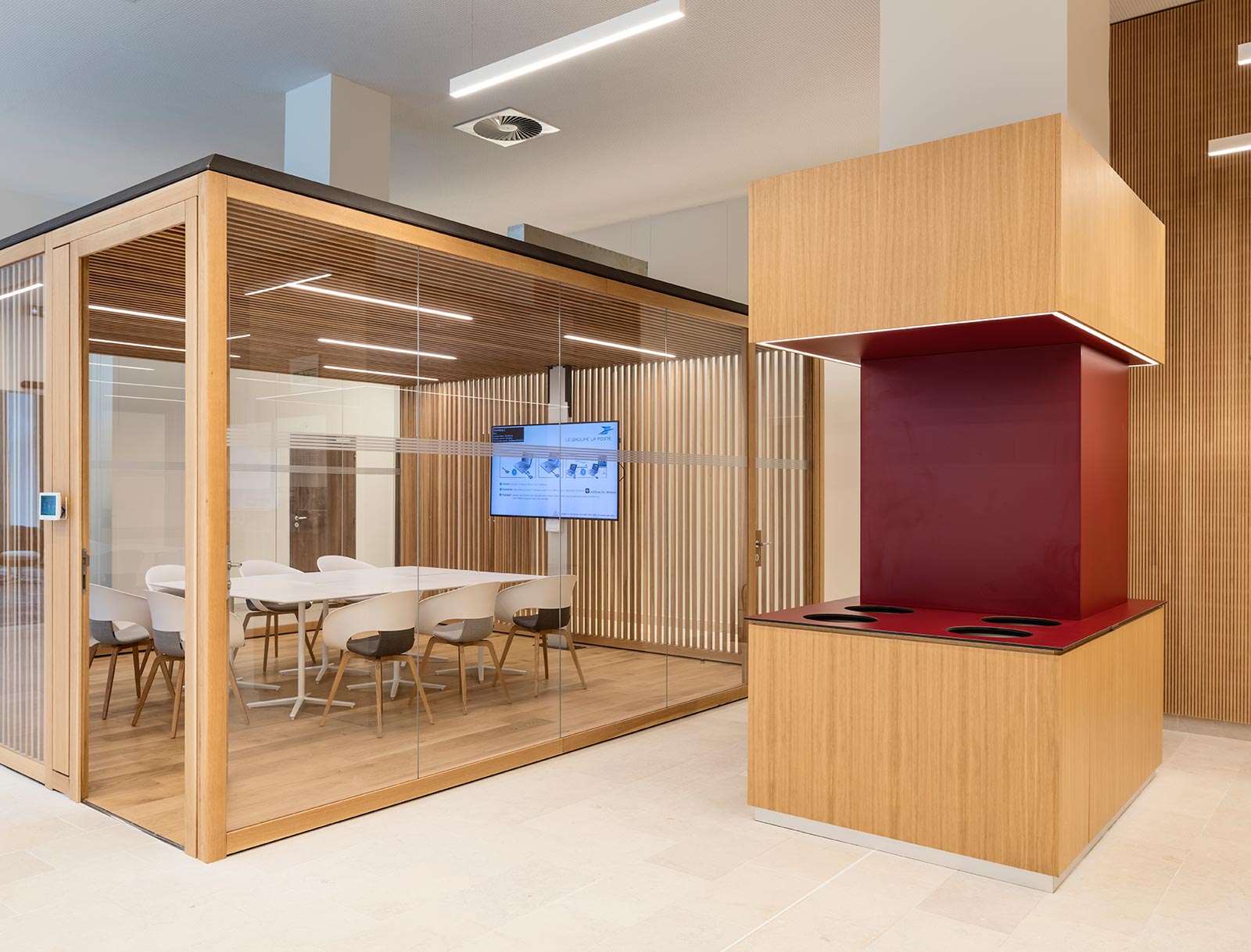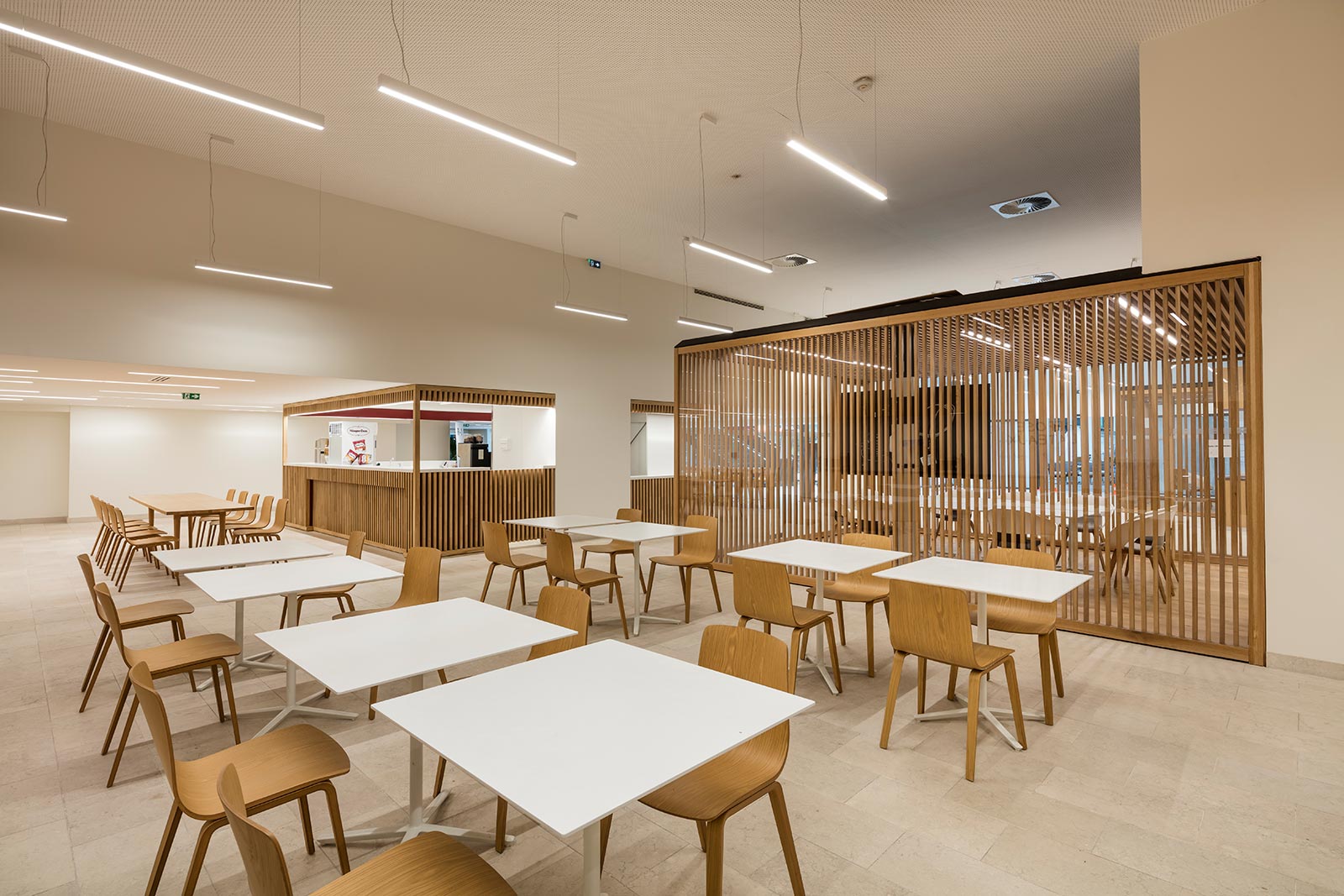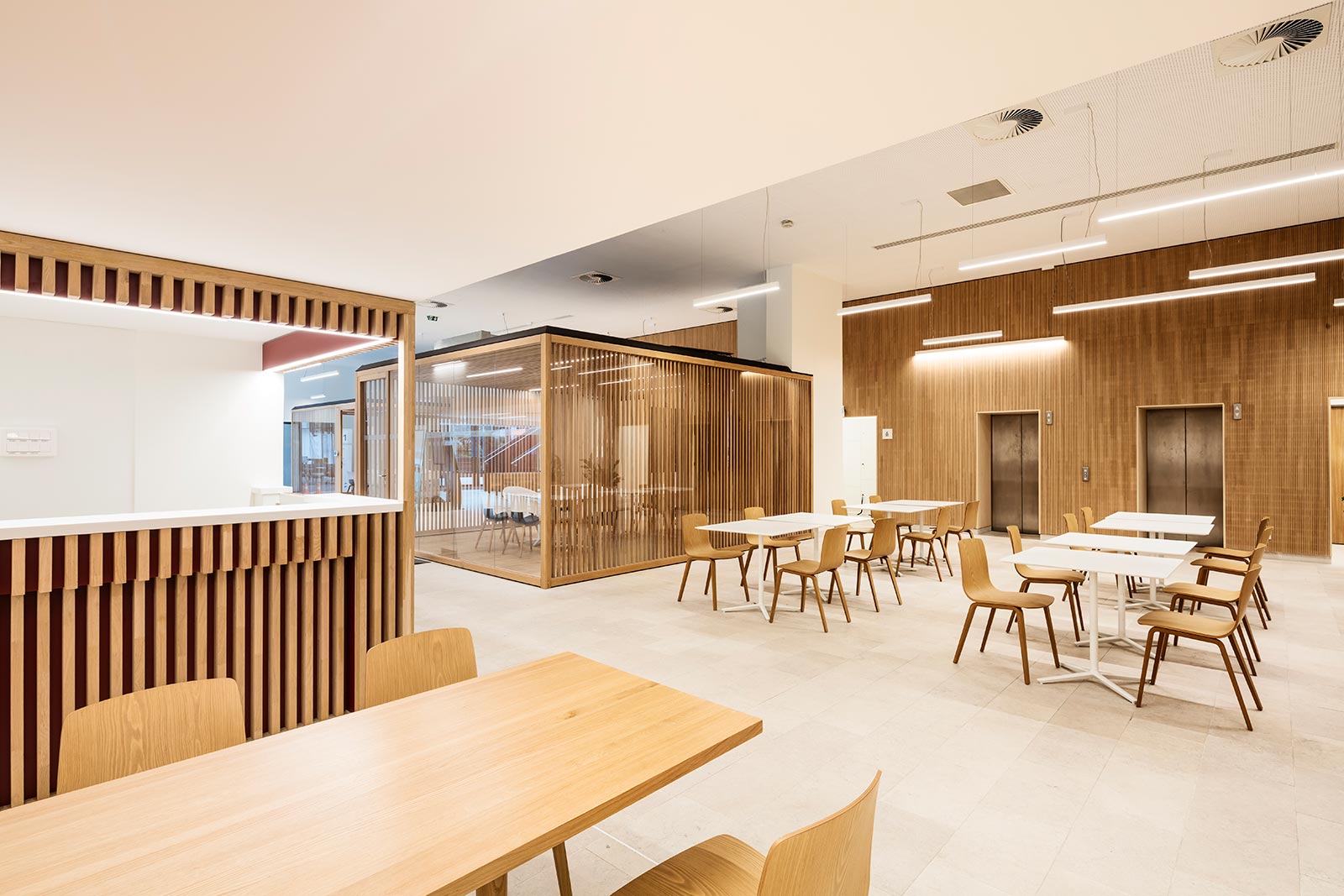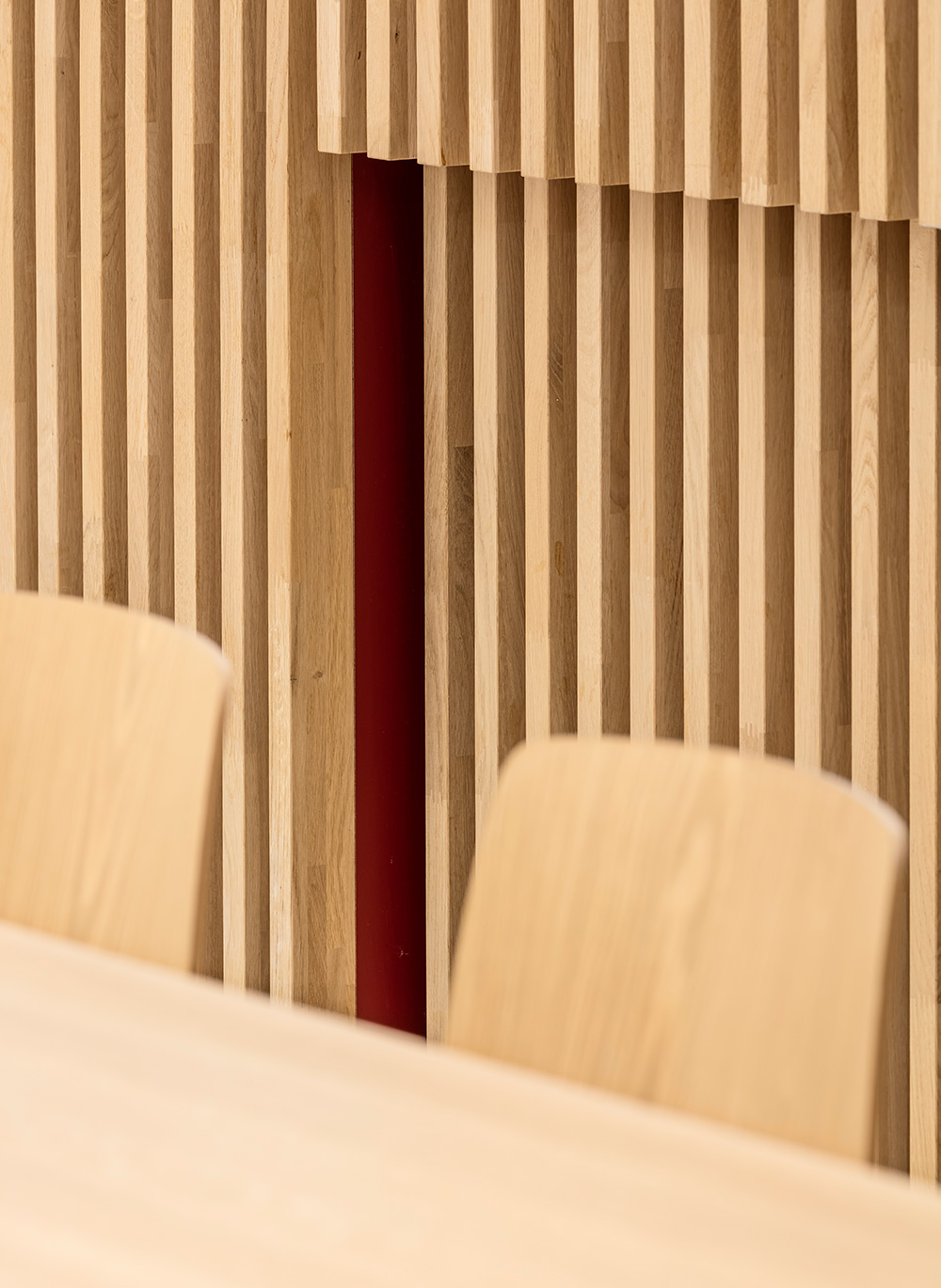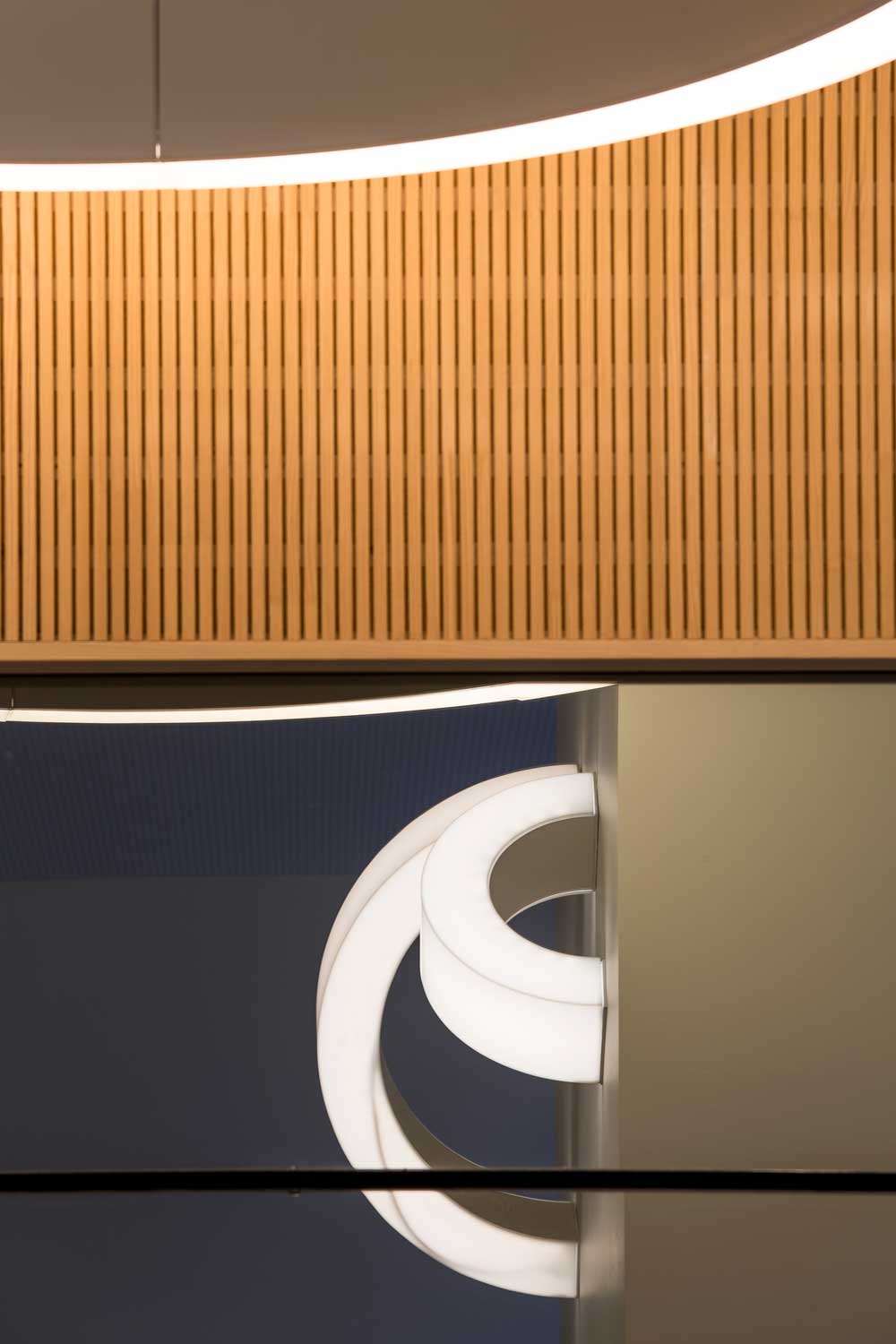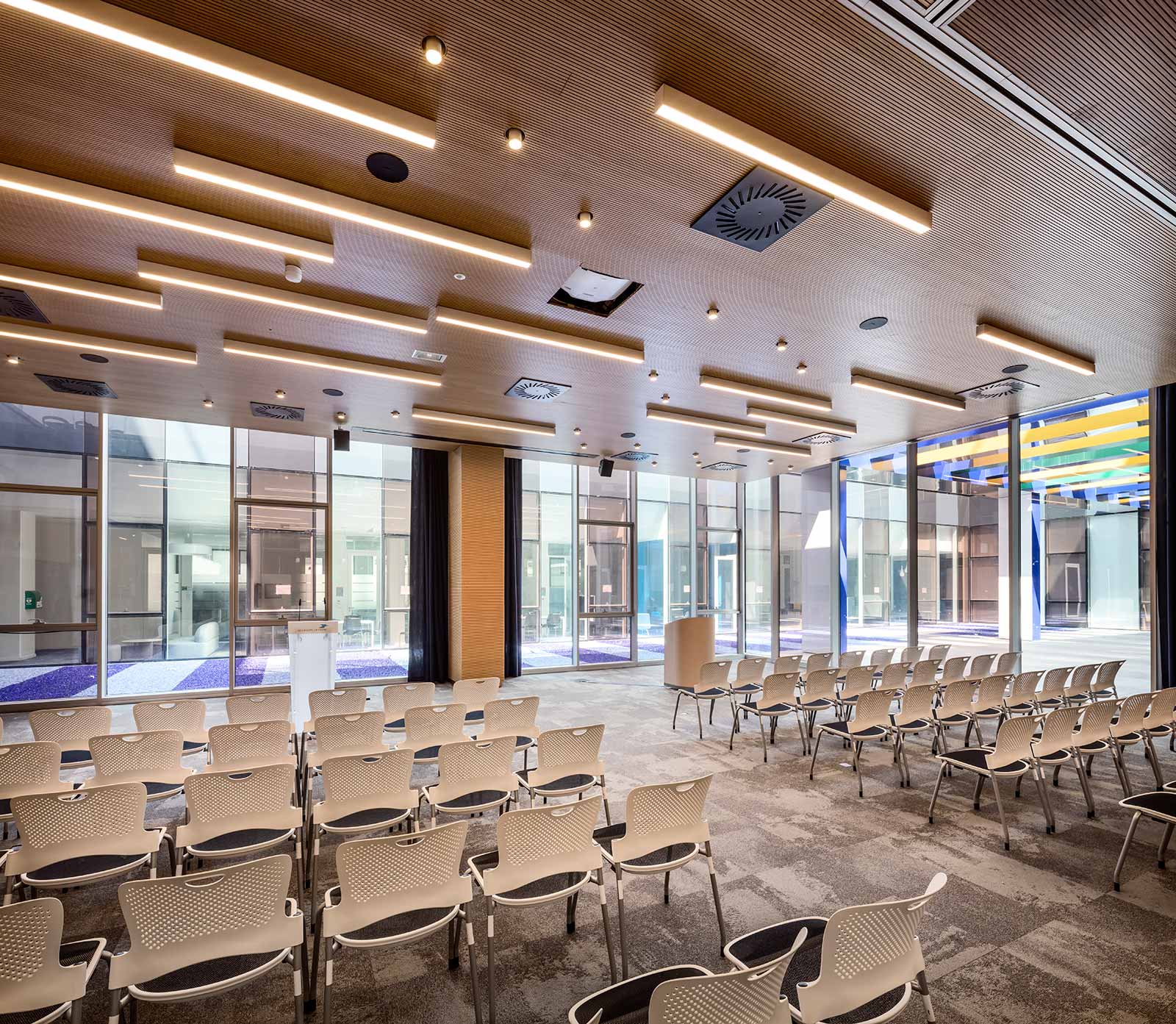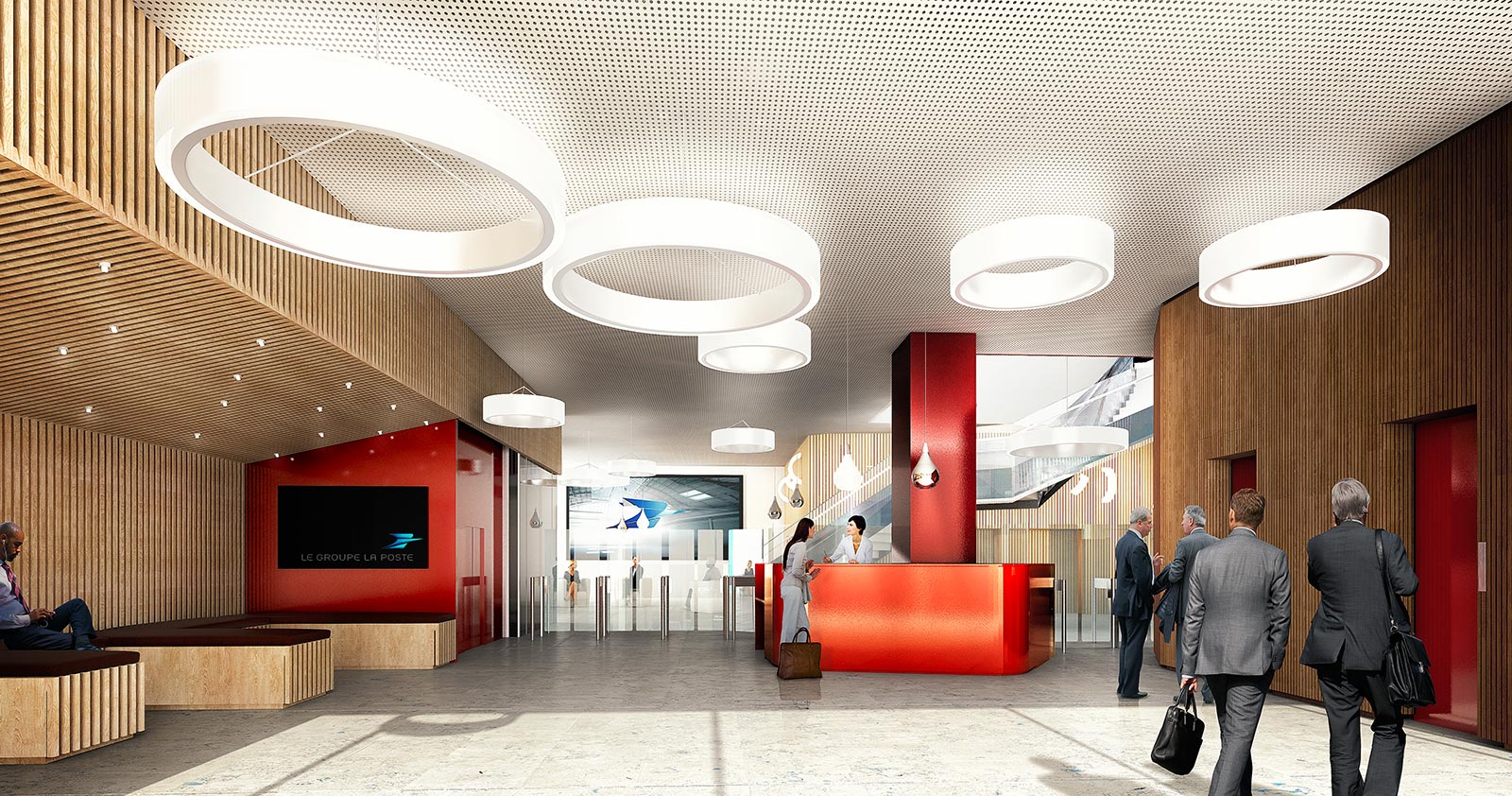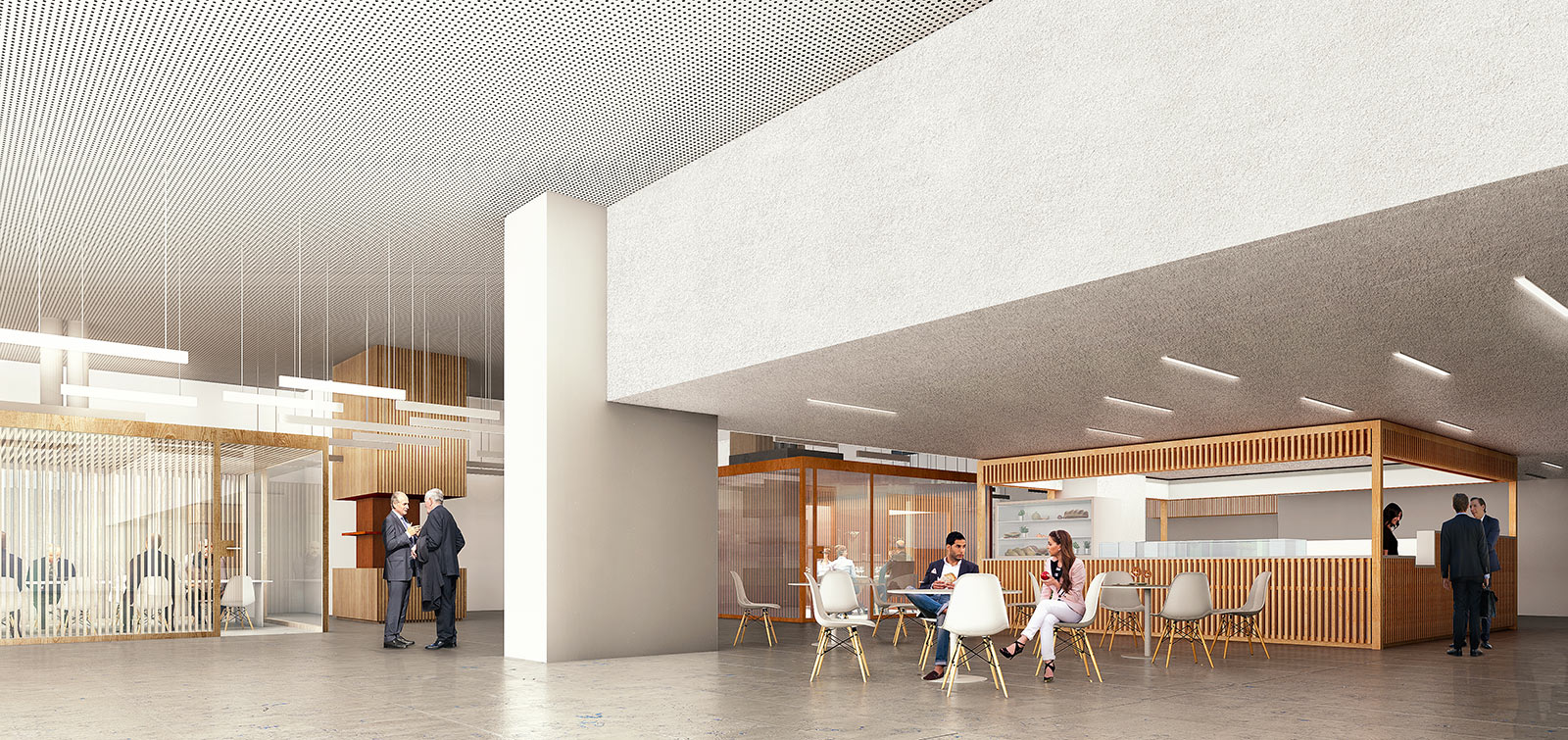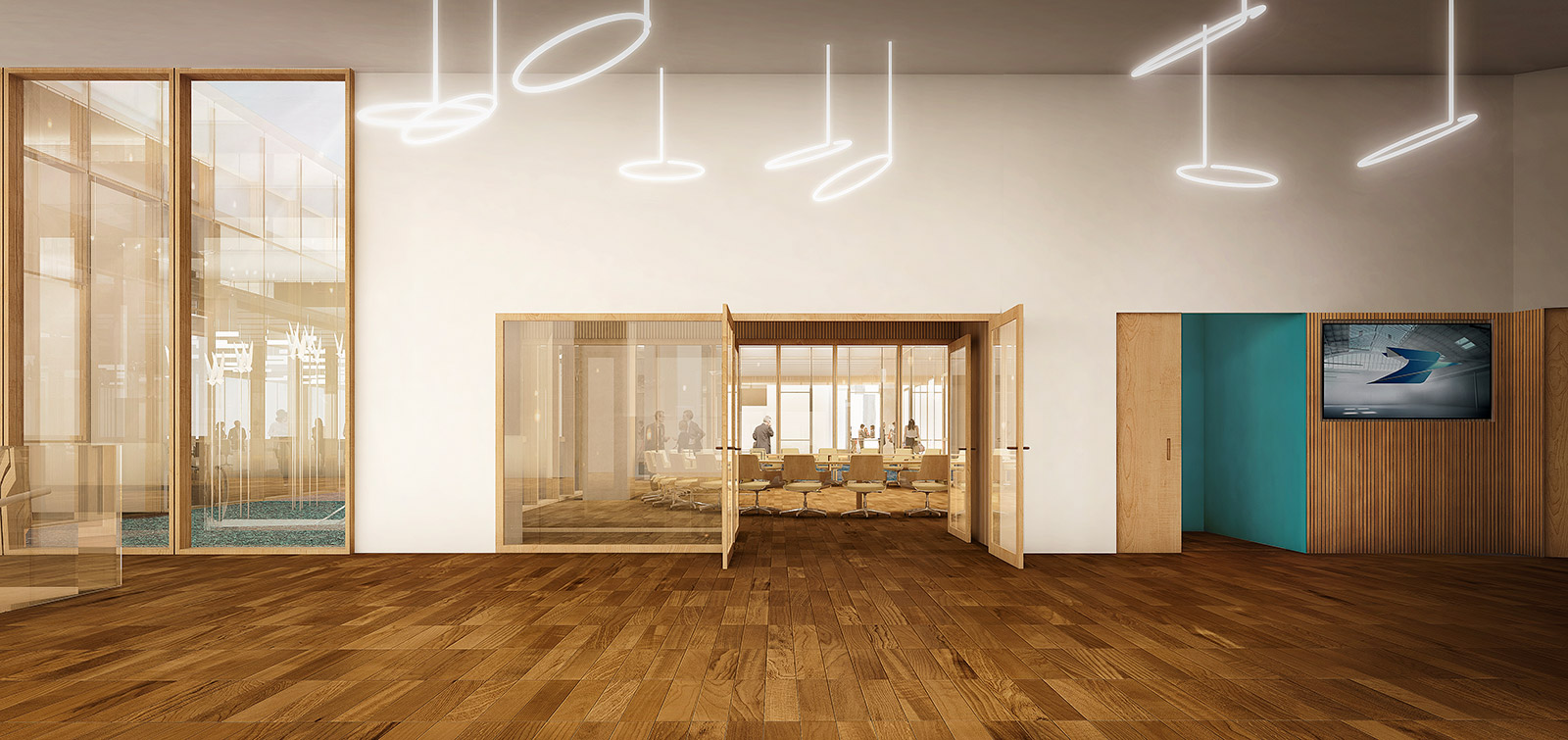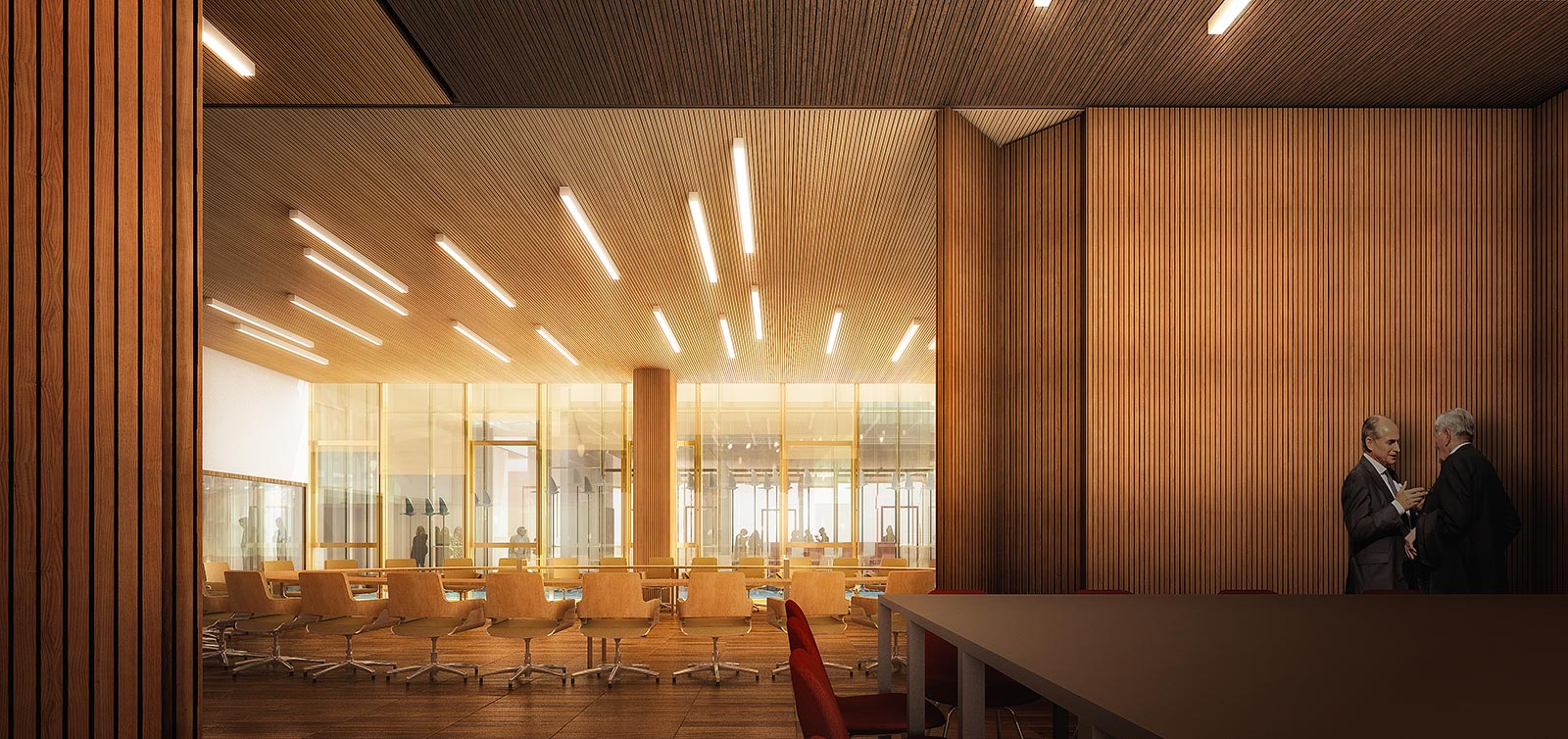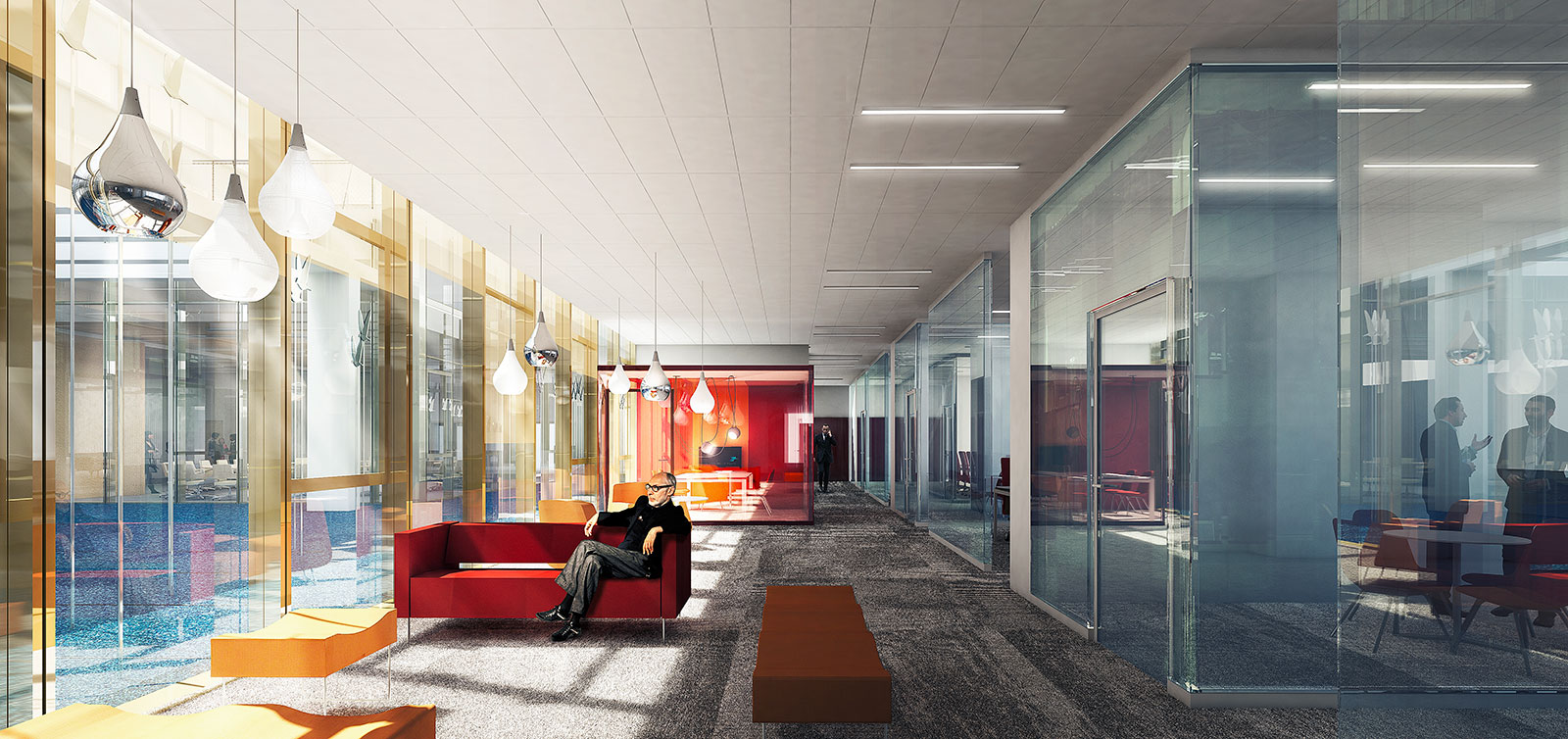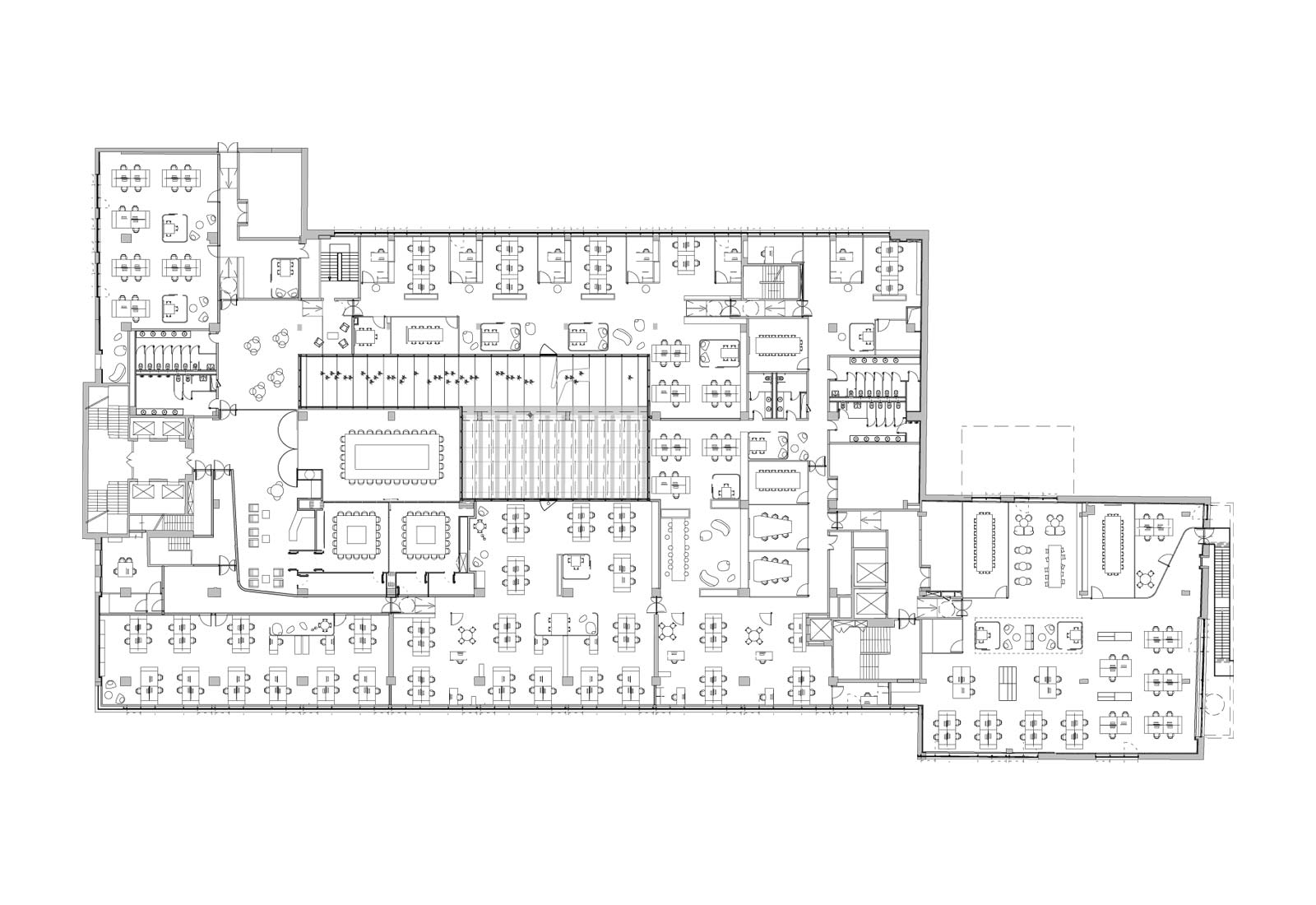 Poste Brune XIV
Paris, France
2014-2017

program: Partial redevelopment of the Post Brune Office: redevelopment of a mail sorting area to create 250 work stations, an auditorium, a new patio and the arrangment of a terrace. Redevelopment of the ground-floor and the underground: creation of a cafeteria and meeting rooms, modification of the accesses. Reorganization of the floors: creation of more confidential meeting rooms, services and conviviality spaces.
client: Poste IMMO
Alfonso Femia / Atelier(s) Alfonso Femia with
structural engineering: Quadriplus Groupe – BET TCE – OPC
services and environmental engineering: Quadriplus Groupe, Oasiis
Economy control office: Bureau Michel Forgue
images: Atelier(s) Alfonso Femia
photos: ©S.Anzini, L. Boegly
"The place lives at the rate of the mail activity: postal delivery's service (from the early morning until noon) at the lower floors and tertiary work during the day (from the R+2 to R+7 stages). Due to the vertical stratification of the programs, the floor to be redeveloped is between different activities: mail transshipment and offices. "
The intervention takes place within an existing building of the 90s occupied by various departments of the Post Office. The goal is to redevelop a mail sorting space to create a tertiary space for the Mail's Head of the Post Office.
The Brune Post Office of the 14th district of Paris is situated near the Parisian south ring road. The building is accessible directly from the Brune boulevard and is thus connected to various transport networks: bike, car, tram.
It is a parcel composed of various volumetric sub-entities and of an interweaving of construction. The programmatic variety of the site and the essential dominant embodied by the Group of the Post Office give a particular nature to the activities of the site.
The place lives at the rate of the mail activity: postal delivery's service (from the early morning until noon) at the lower floors and tertiary work during the day (from the R+2 to R+7 stages). Due to the vertical stratification of the programs, the floor to be redeveloped is between different activities: mail transshipment and offices.
The project creates a unity in the variety of the place activities, in order to minimize the difficulties of such a cohabitation. The aim is to use the specific parameters of the building: built mass, structure inertia, available heights, floors resistance…
The needs expressed by the Mail's Head of the Post Office for the building are:
– Improvement of the functioning of the building's equipments
– Reorganization of the building's public places including the creation of an auditorium
– Reorganization of a mail sorting space to create offices
– Upgrading of the outside spaces (terrace) to encourage co-working and relaxation.
This last point plays a major role in the balance of the project. The creation of the patio and a terrace's possible layout question the landscaped integration of the outside spaces while opening the range of possibilities in the creation of quality offices.
This space reorganization offers a supply of natural light, new outside spaces and the creation of a landscape as the new heart of the building's life.
This intervention also includes the reorganisation of the hall (ground-floor and underground) in order to create a lively place on the underground floor by integrating into the project the opening of a concierge service, a cafeteria and some reserved restaurant spaces, the transformation of the entrance hall and the meeting rooms with the creation of nomade spaces, the integration of a staircase between the ground-floor and the first floor.
Each floor is punctually reorganised so that each typical space of all the Groupe Village La Poste buildings can be found: conviviality spaces, copy spaces, bubbles and informal exchanges spaces.