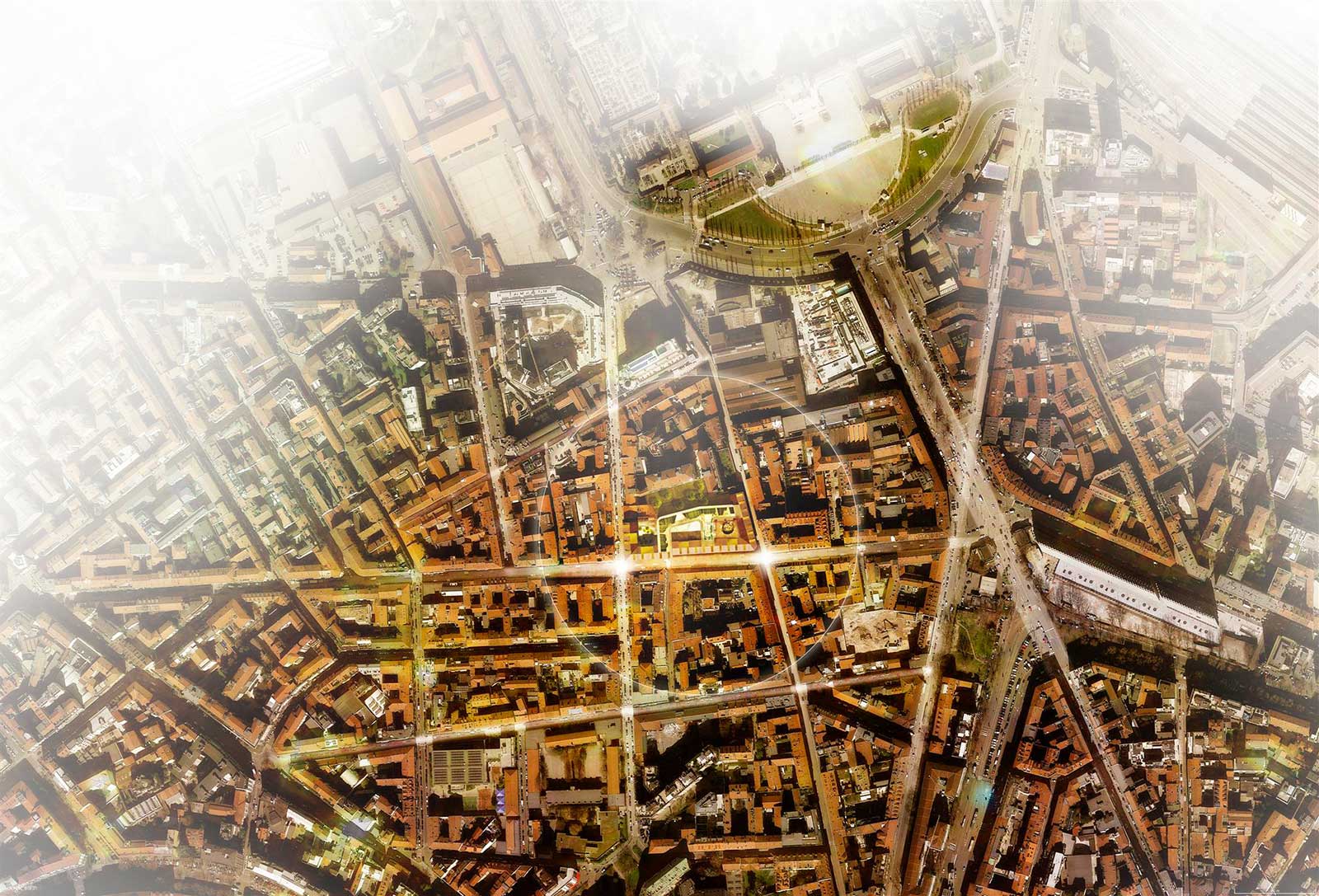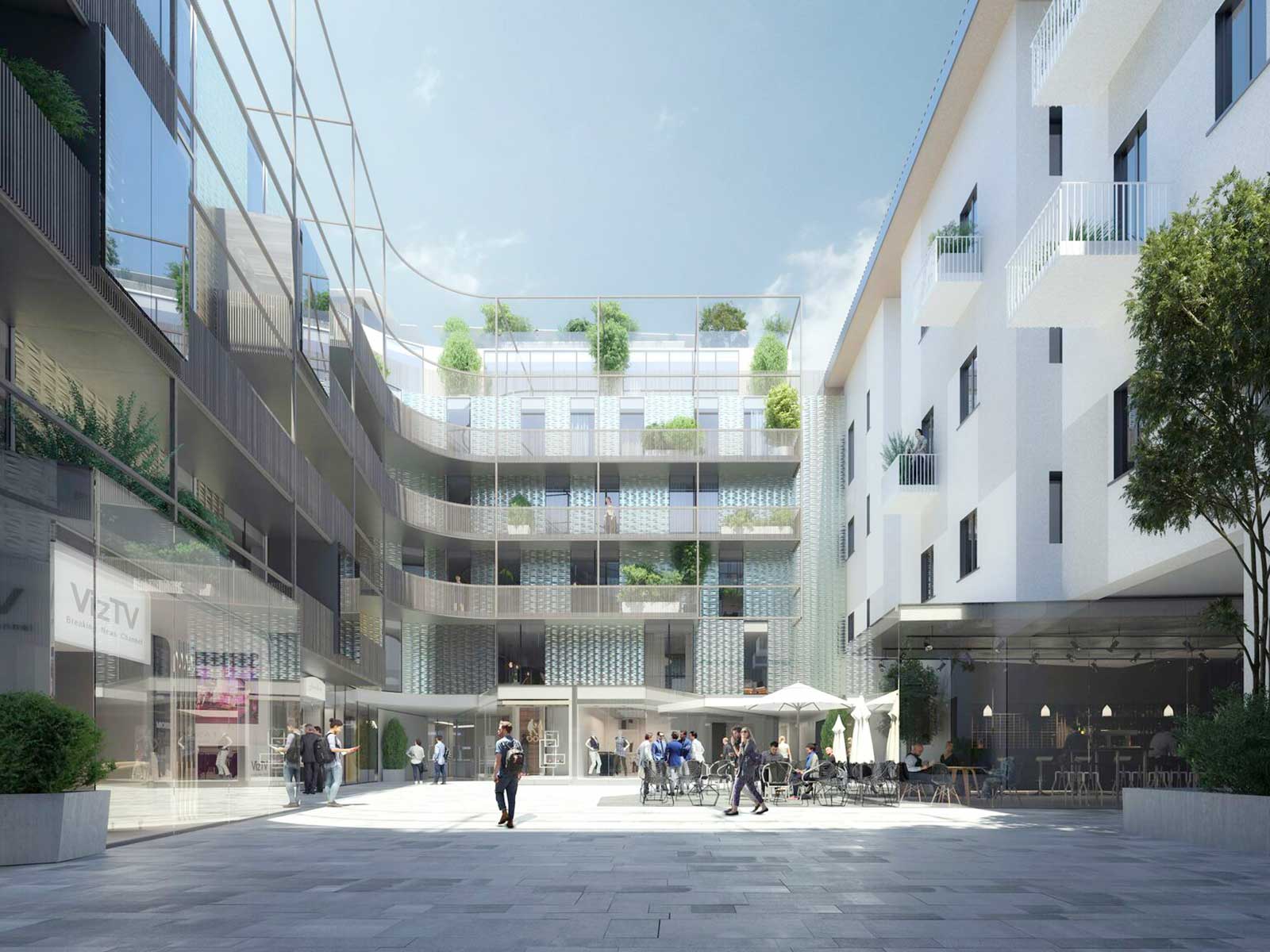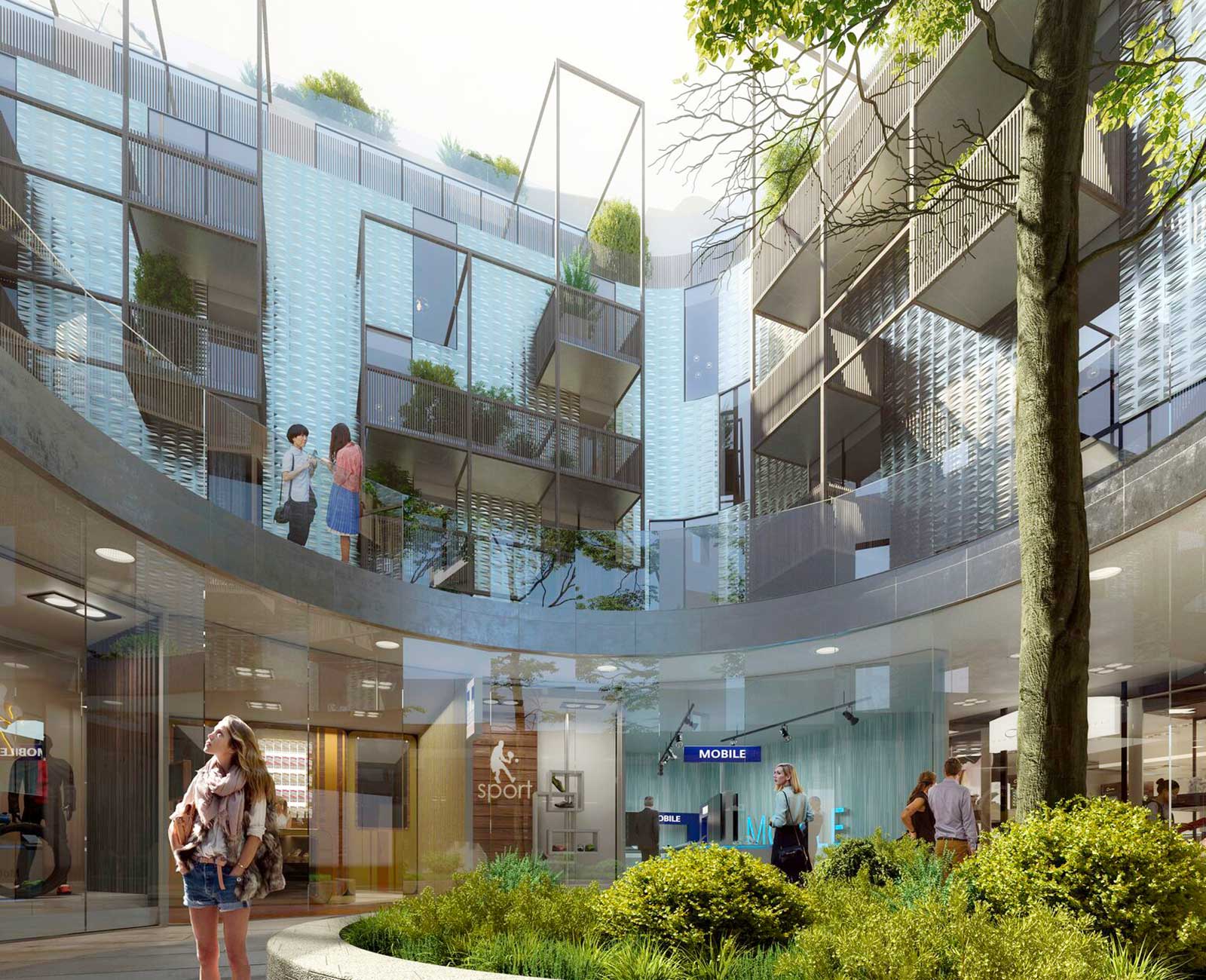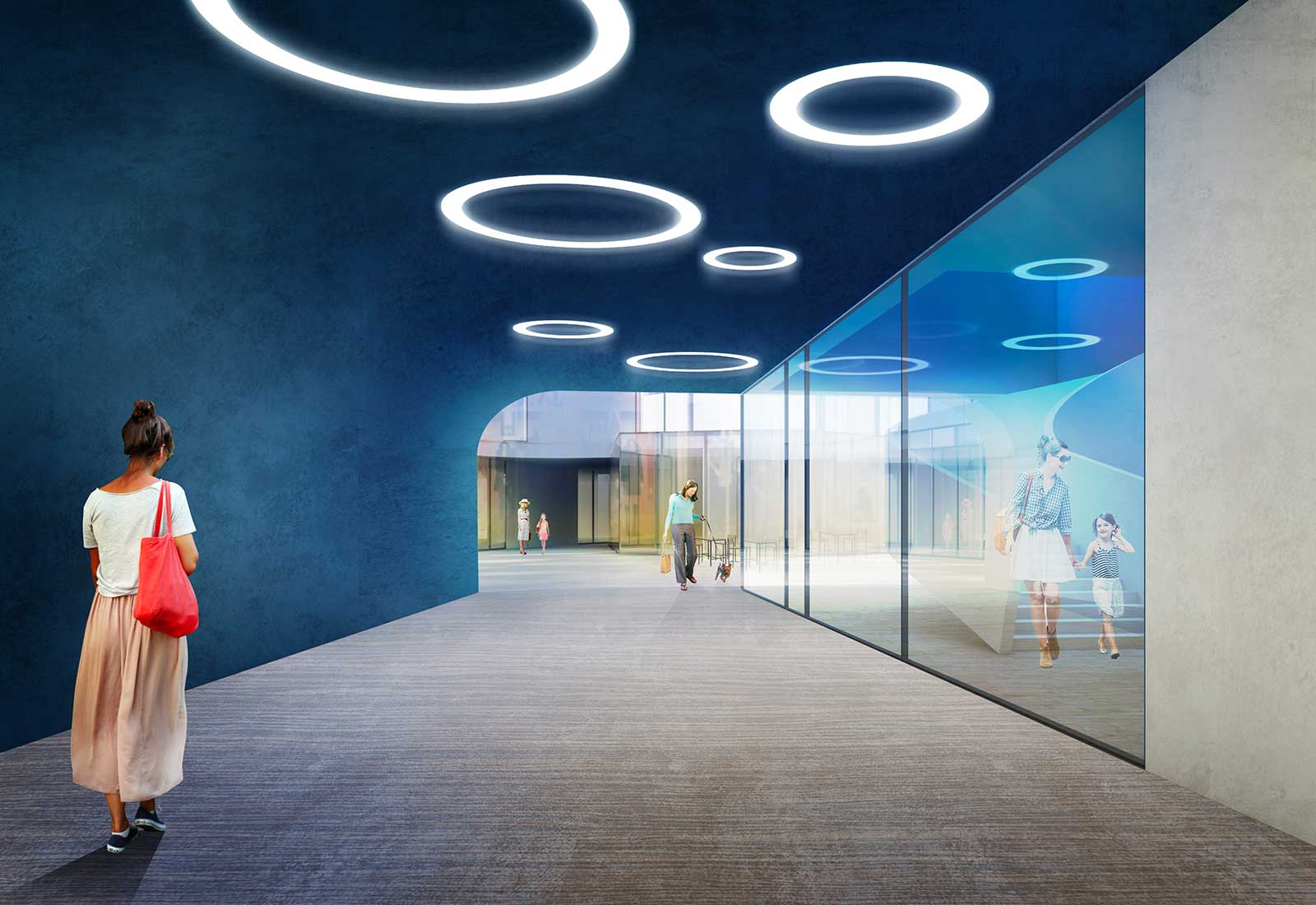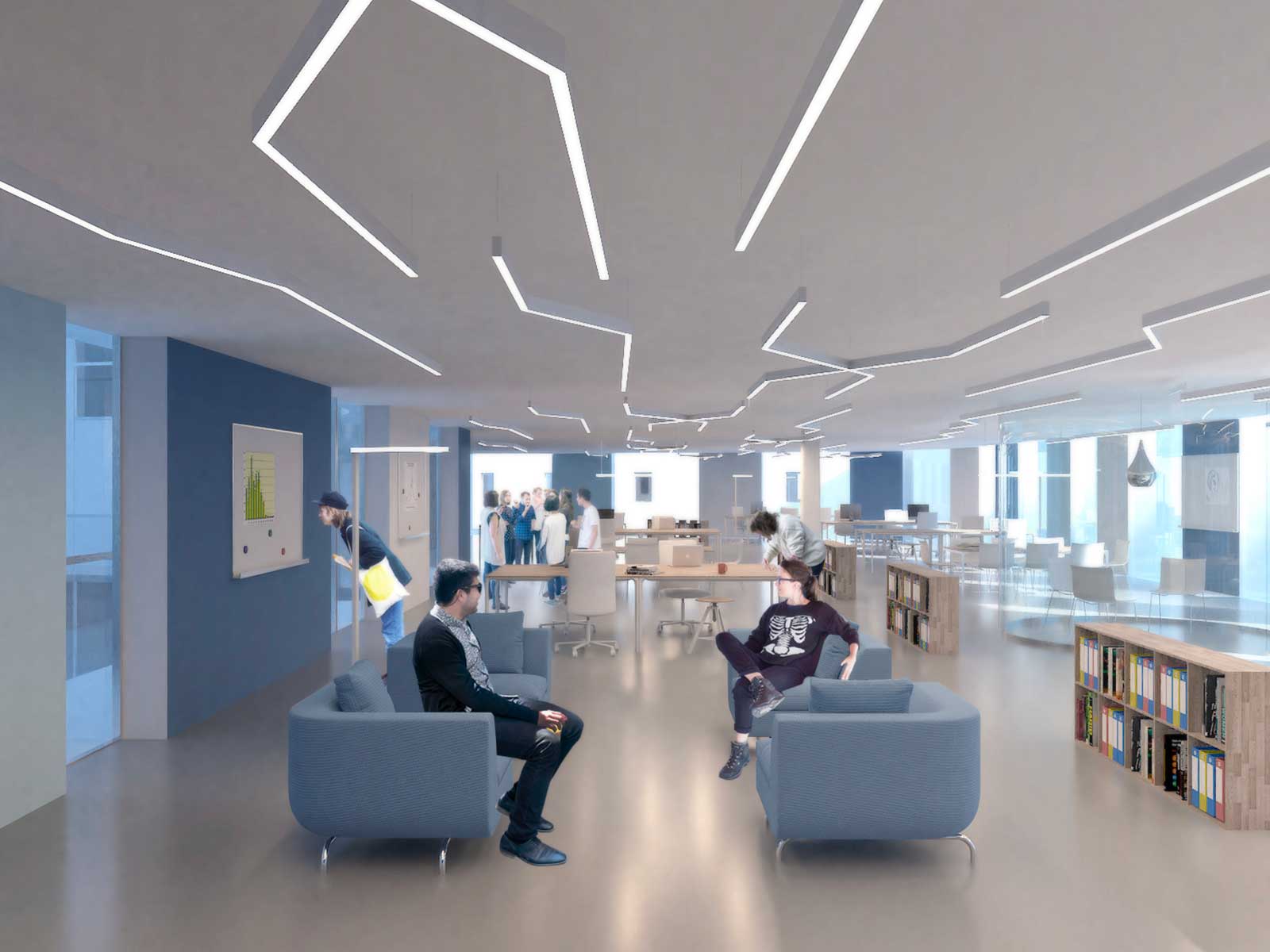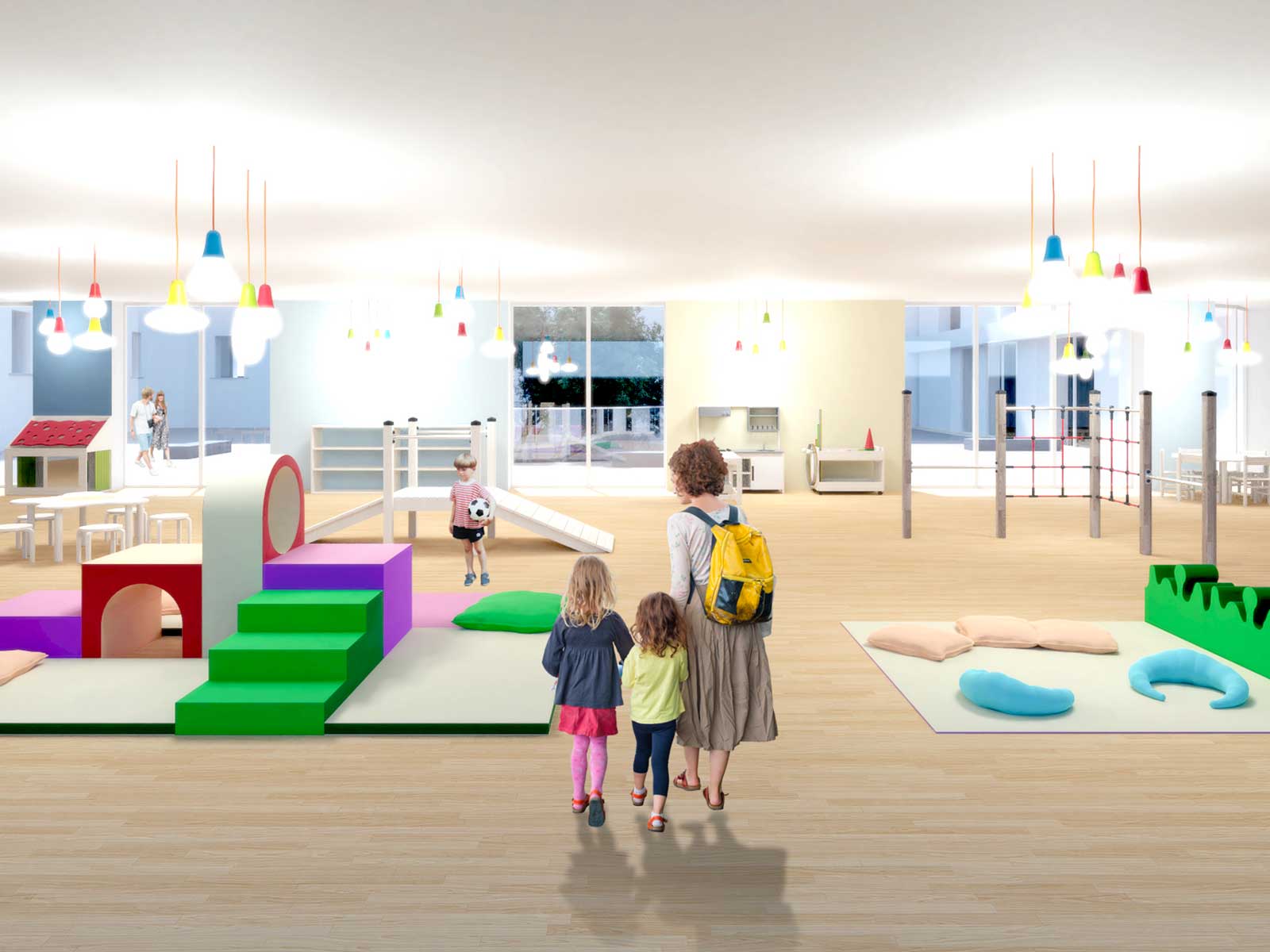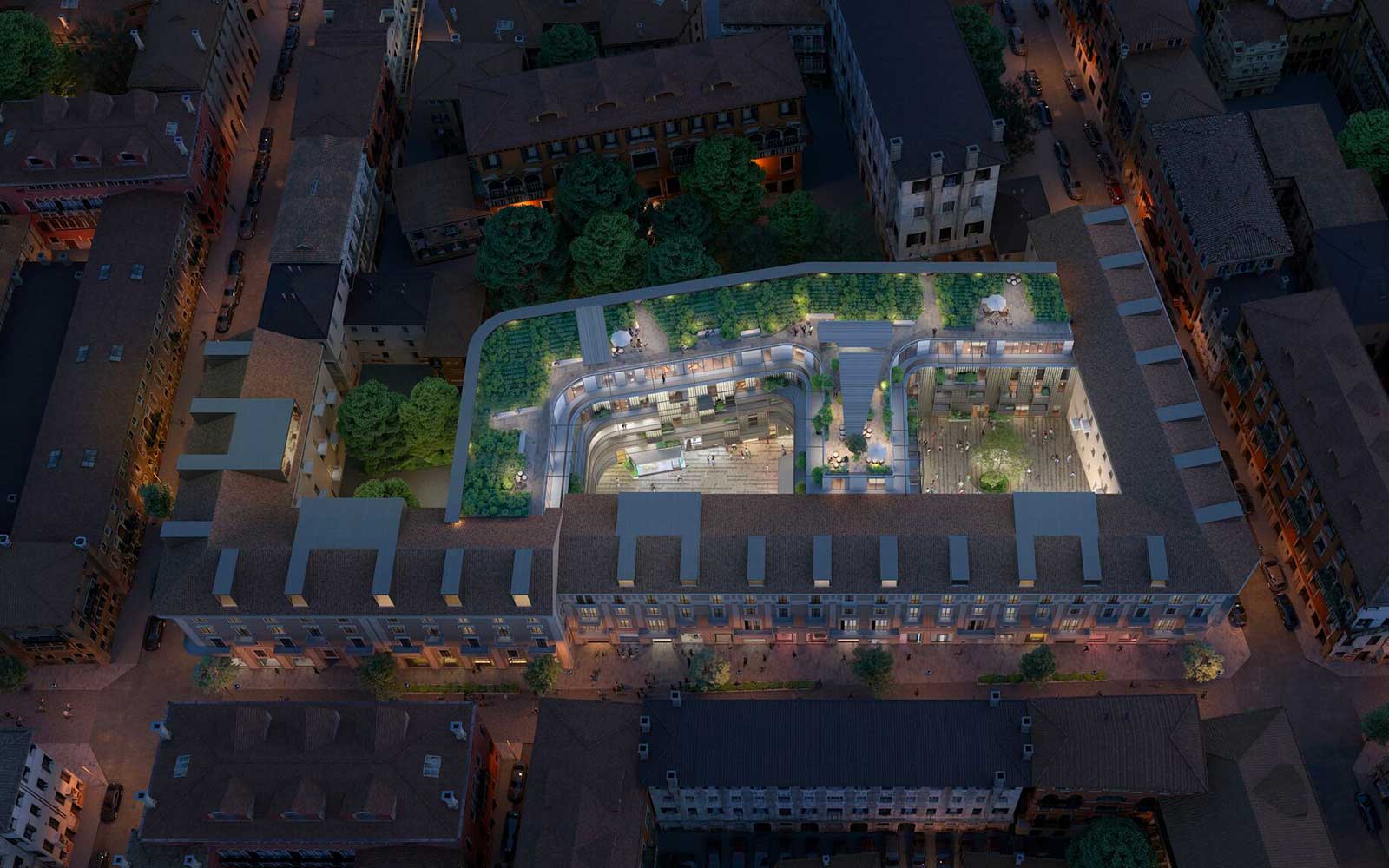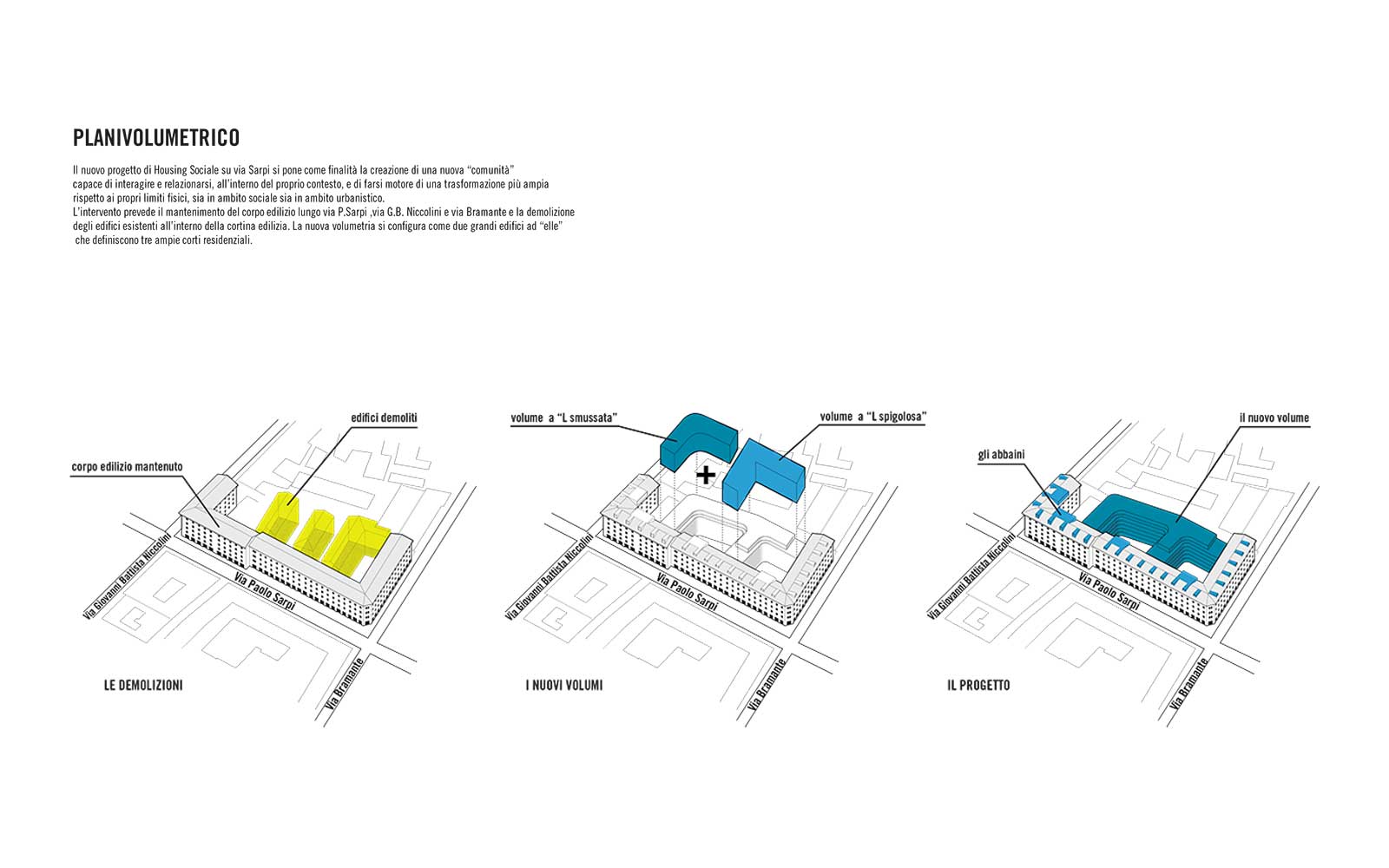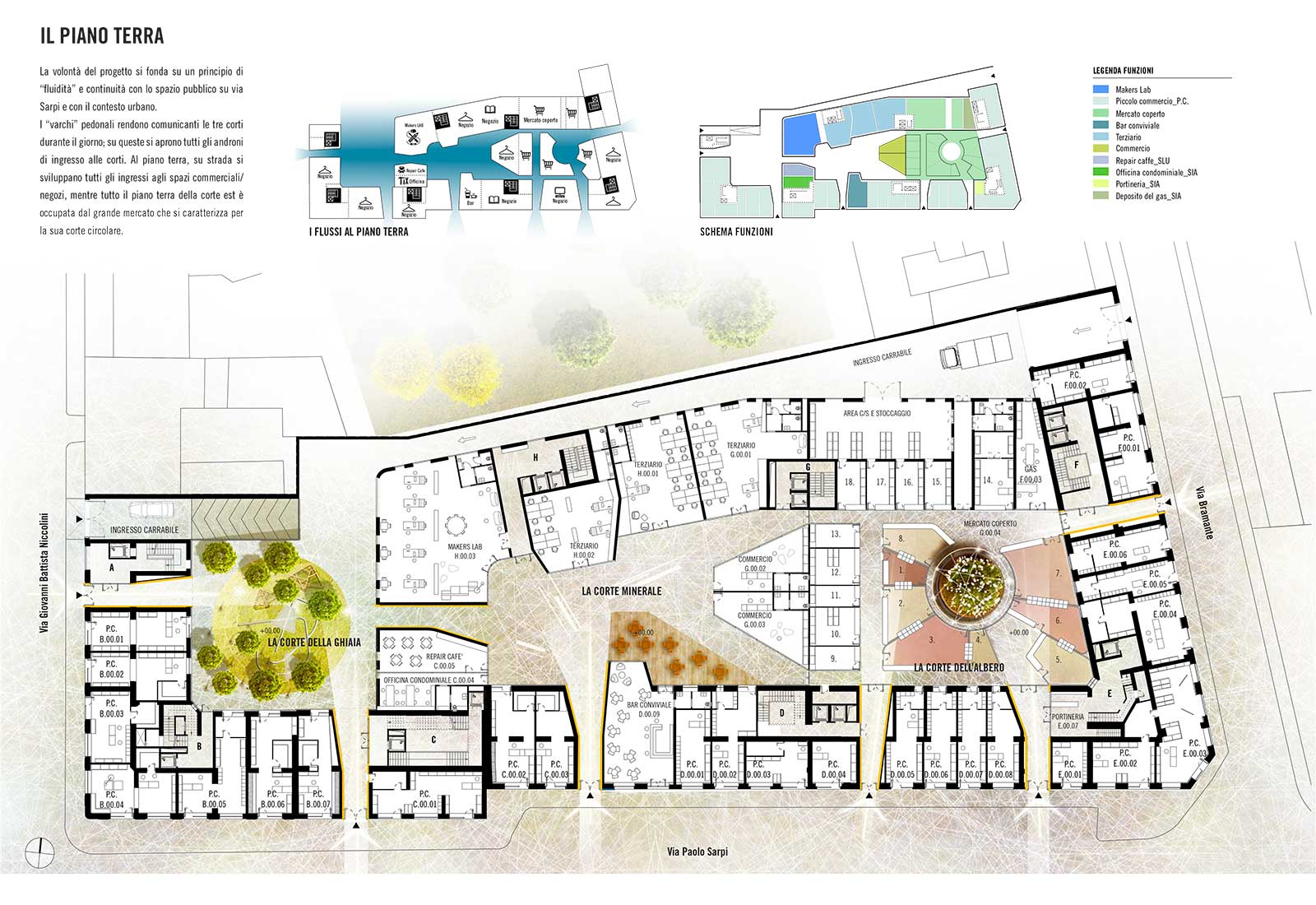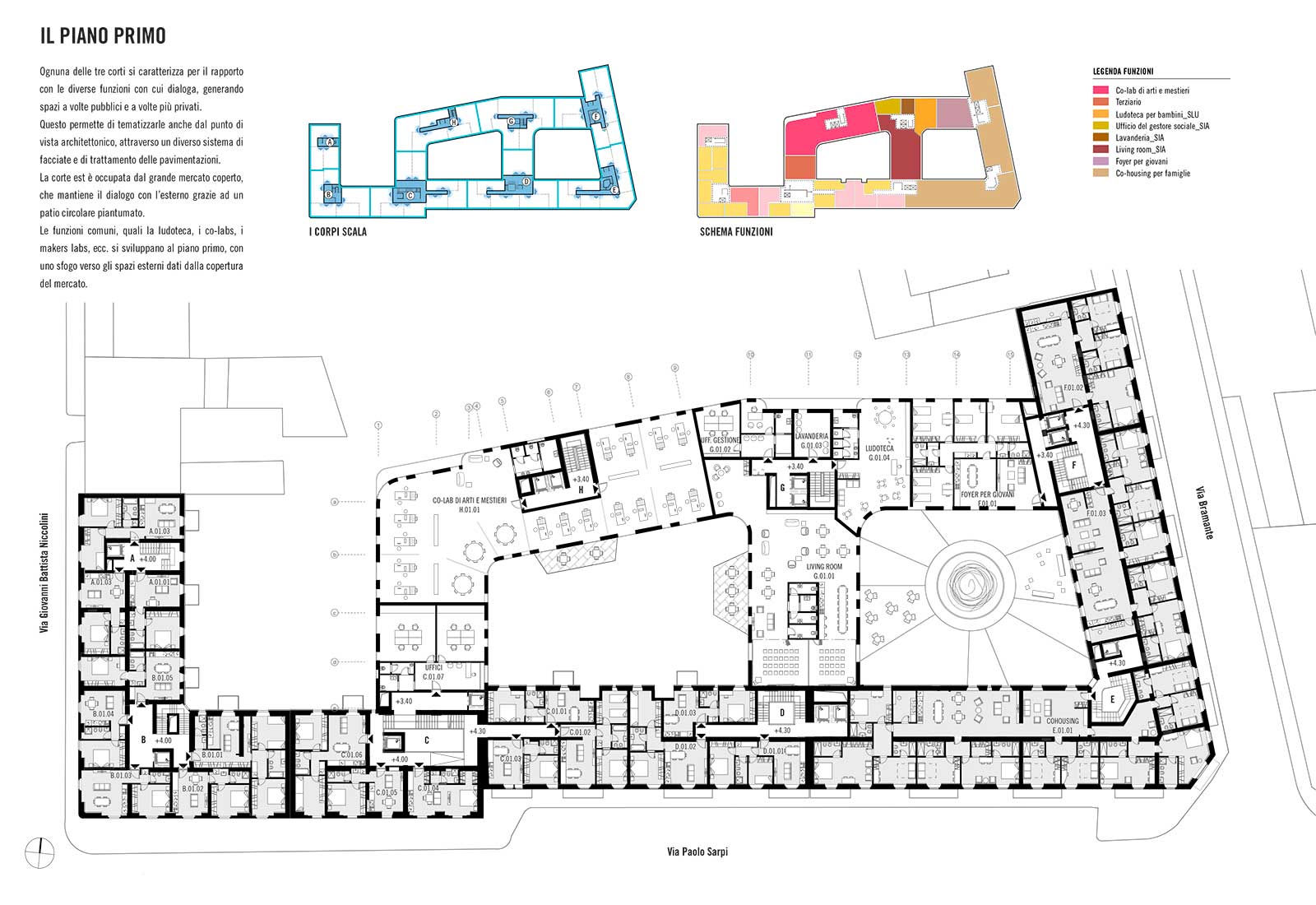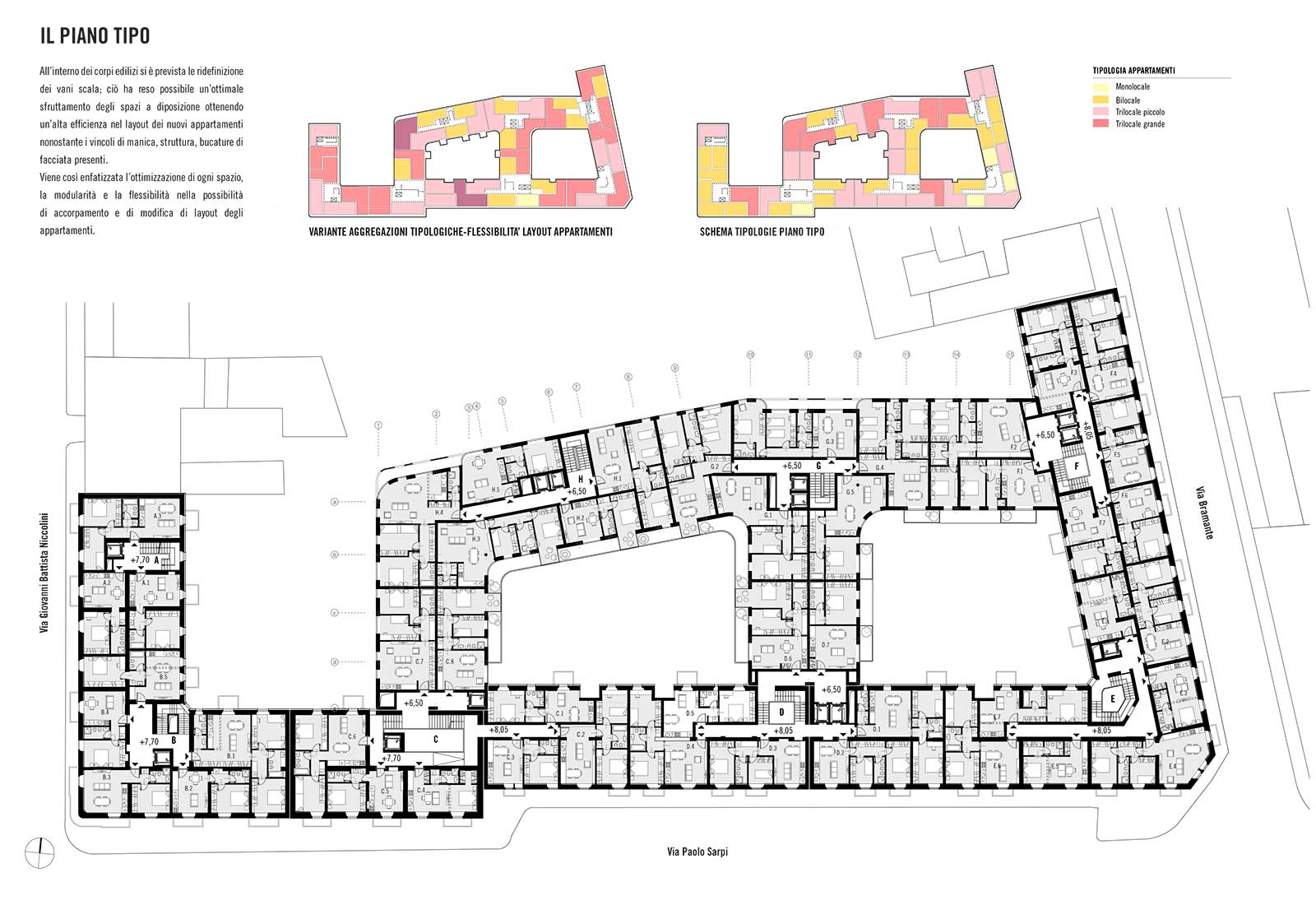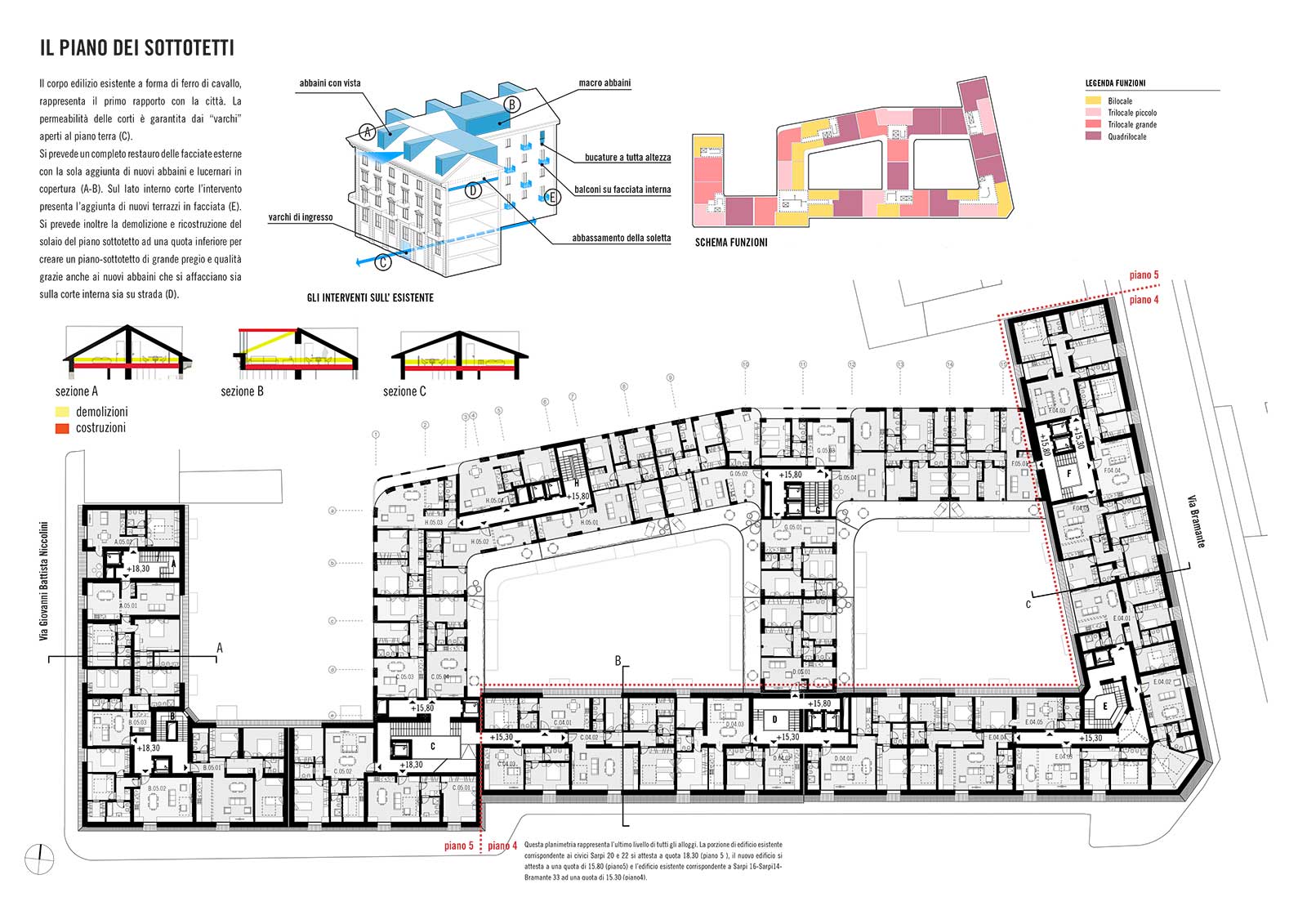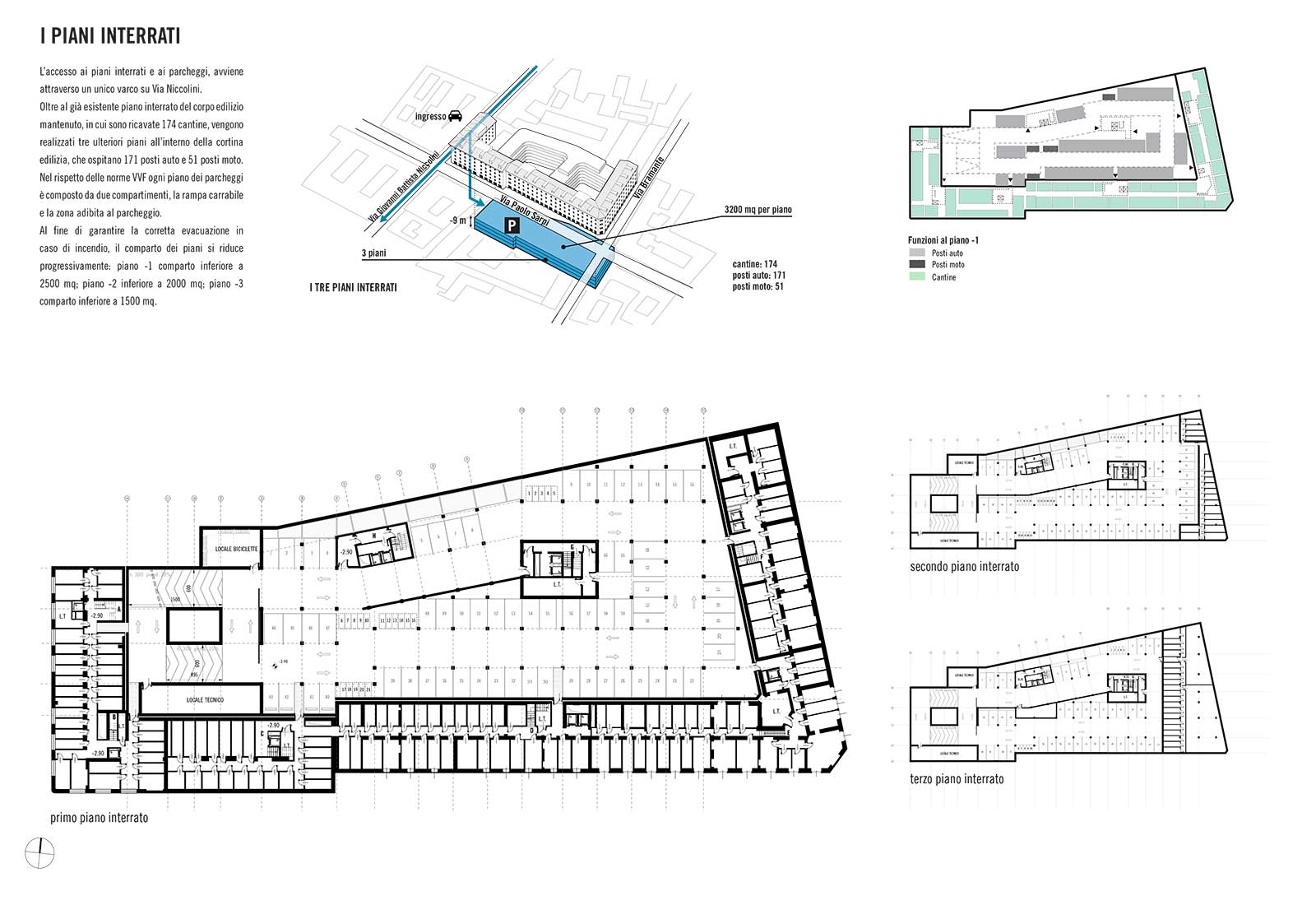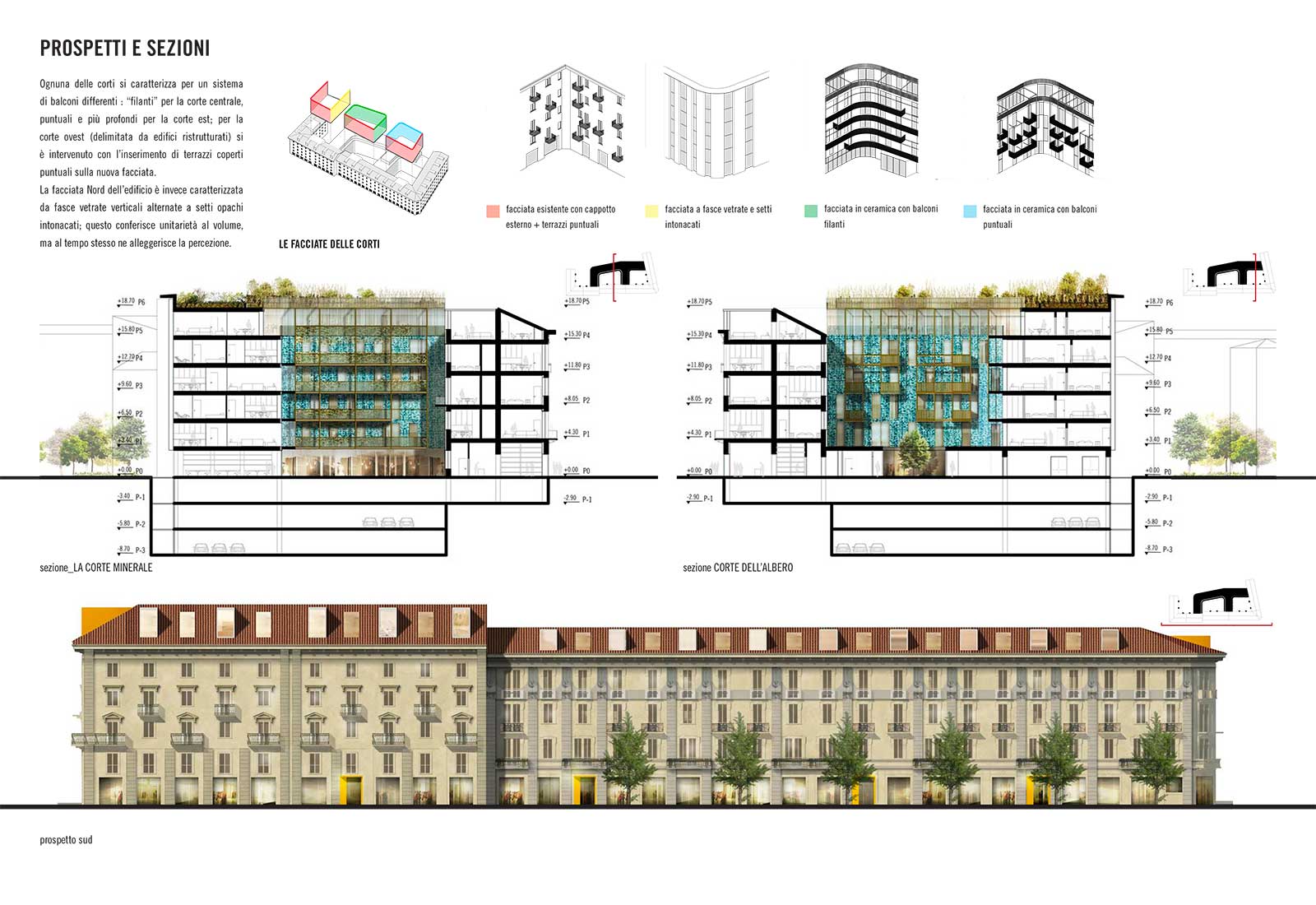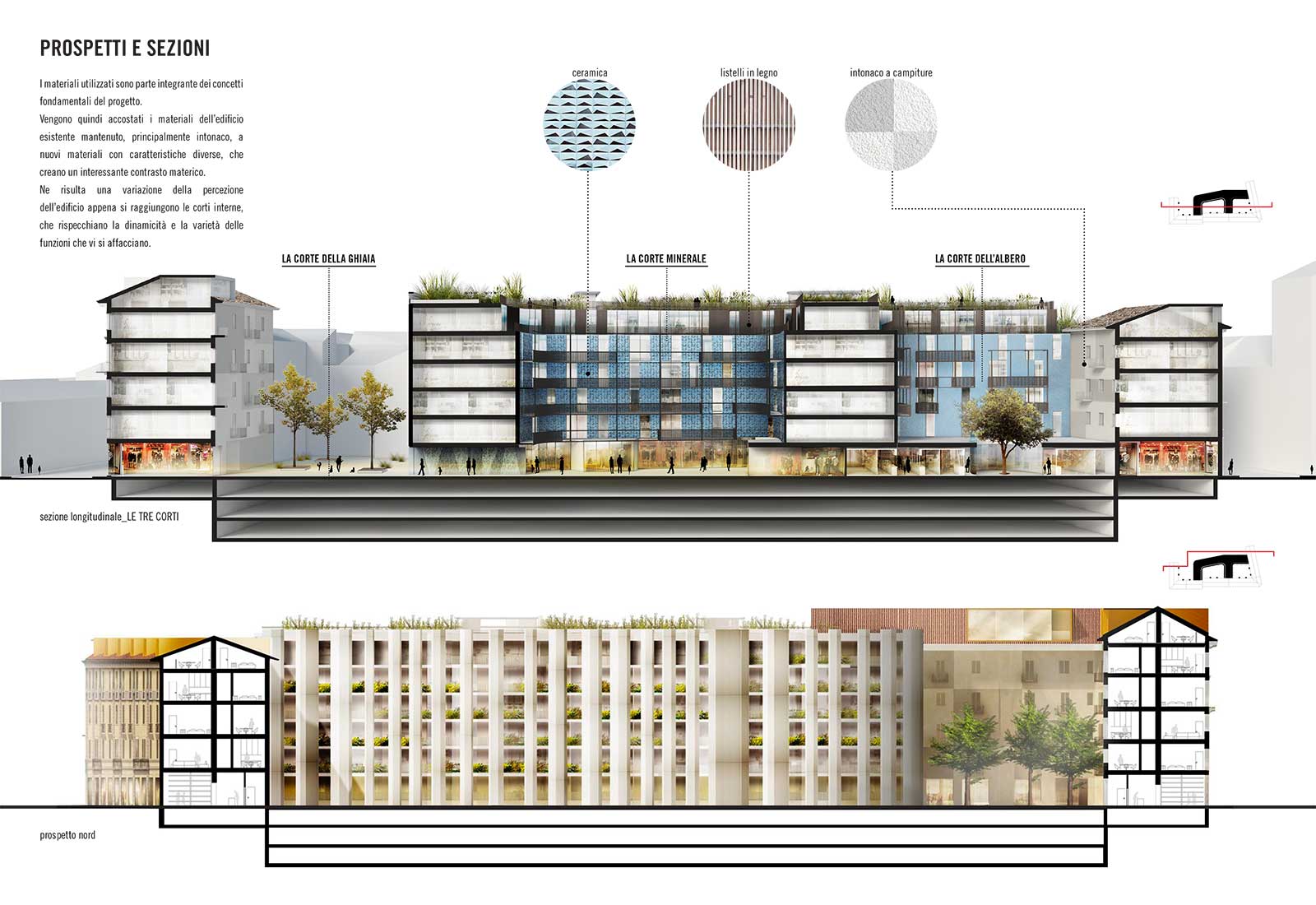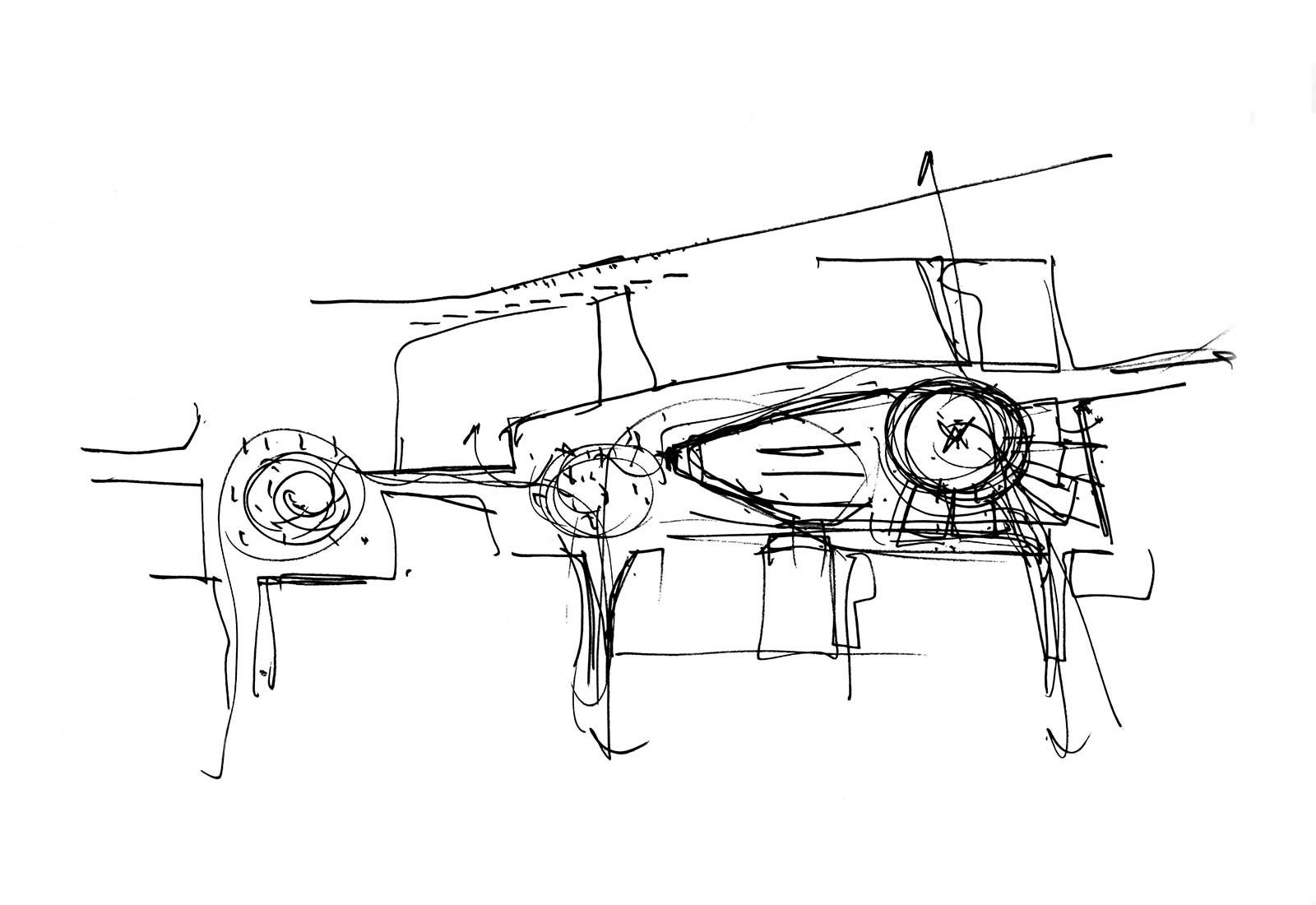 Social Housing on Via Sarpi in Milan
Milan, Italy
2018

program: Social Housing project: architectural recovery and redevelopment of the building complex on Via Sarpi, Milan
> total area: 46 494 m2
> floor area: 19 379 m2
> residential area: 15 857 m2
> commercial area: 3 521 m2
client: InvestiRE SGR
project: Alfonso Femia / Atelier(s) Alfonso Femia with
structural and services engineering: FOR engineering
images: ©Atelier(s) Alfonso Femia
"The aim of the project was therefore to favor the creation and development of these dynamics through the design of spaces, flows, and functions capable of transforming a building complex which is currently highly "impermeable" to its context." AF
The new Social Housing project on via Sarpi aims to create a new "community" capable of interacting within its own context, and of becoming the engine of a broader transformation with respect to its physical limits, both in the social field and in the urban planning field. The aim of the project was therefore to favor the creation and development of these dynamics through the design of spaces, flows, and functions capable of transforming a building complex which is currently highly "impermeable" to its context.
In addition to the attention to social issues, the project combines attention to architectural themes that are fundamental for the development of a project based on the dialog with a building complex of historical value. This constraint is considered a point of extreme value, capable of creating quality relationships with the new volumes that are planned to be built inside the court.
These notions have defined the following "macro-actions" on which to base the intervention: interventions on the existing, new volumes, common functions, roofing, and materials.