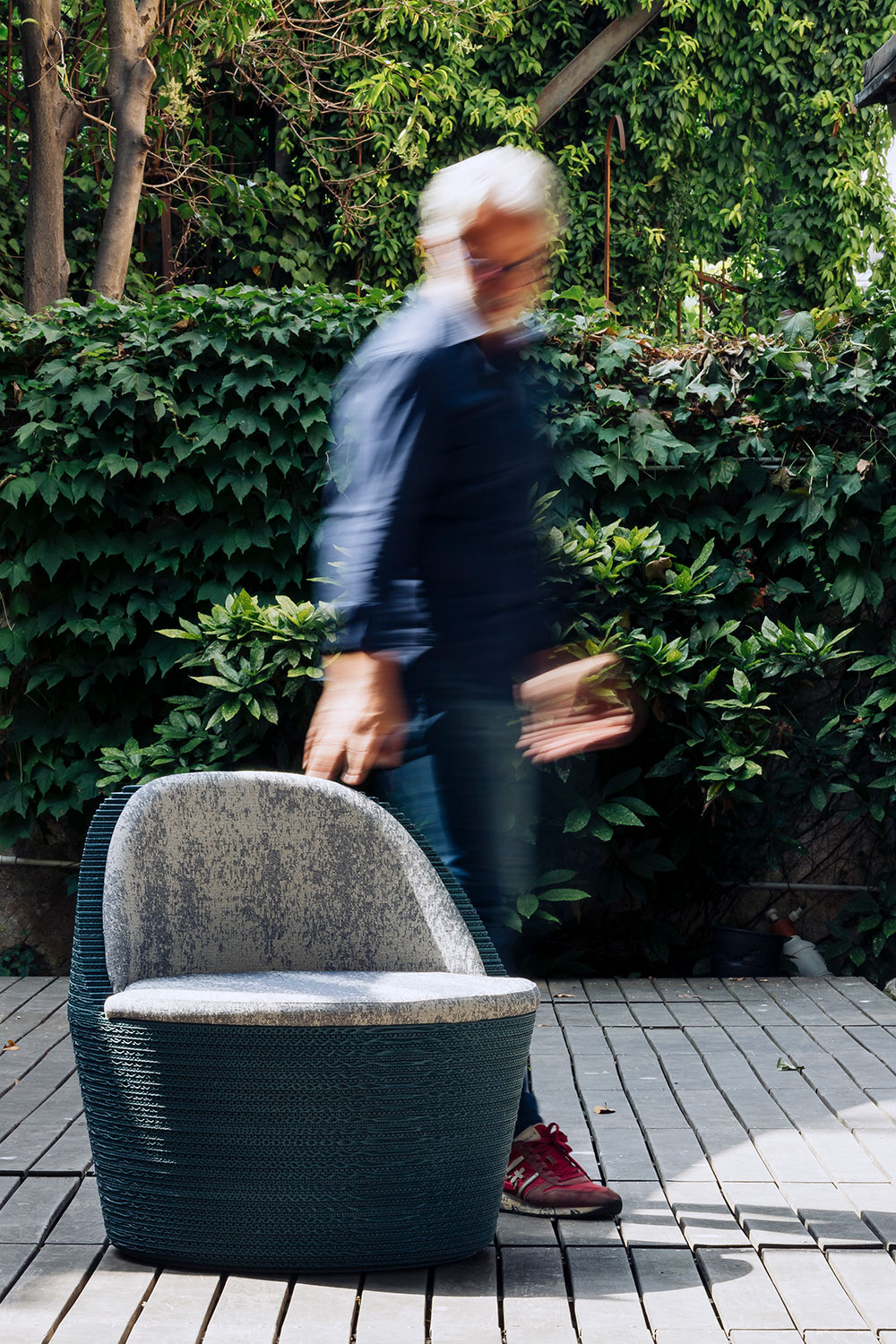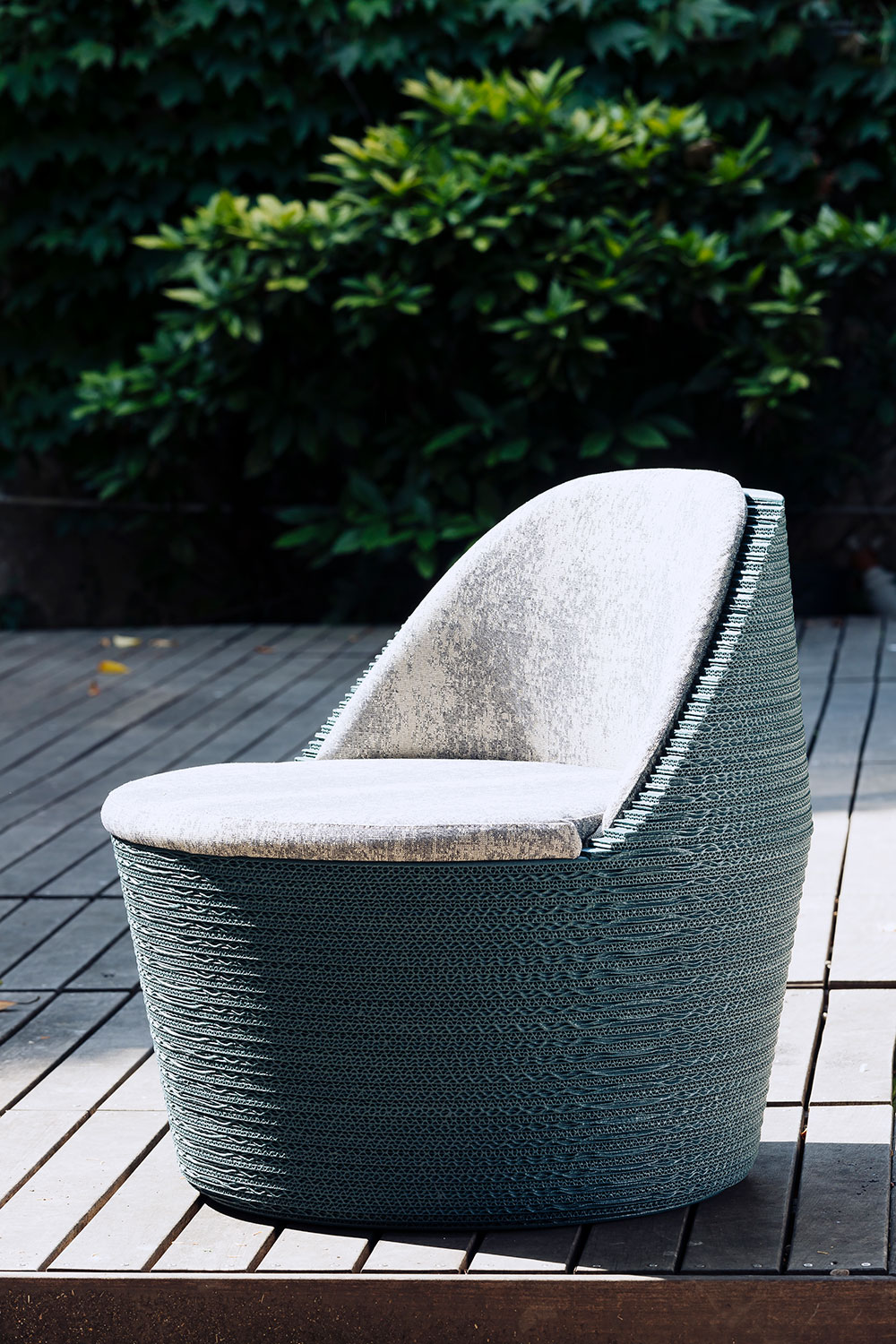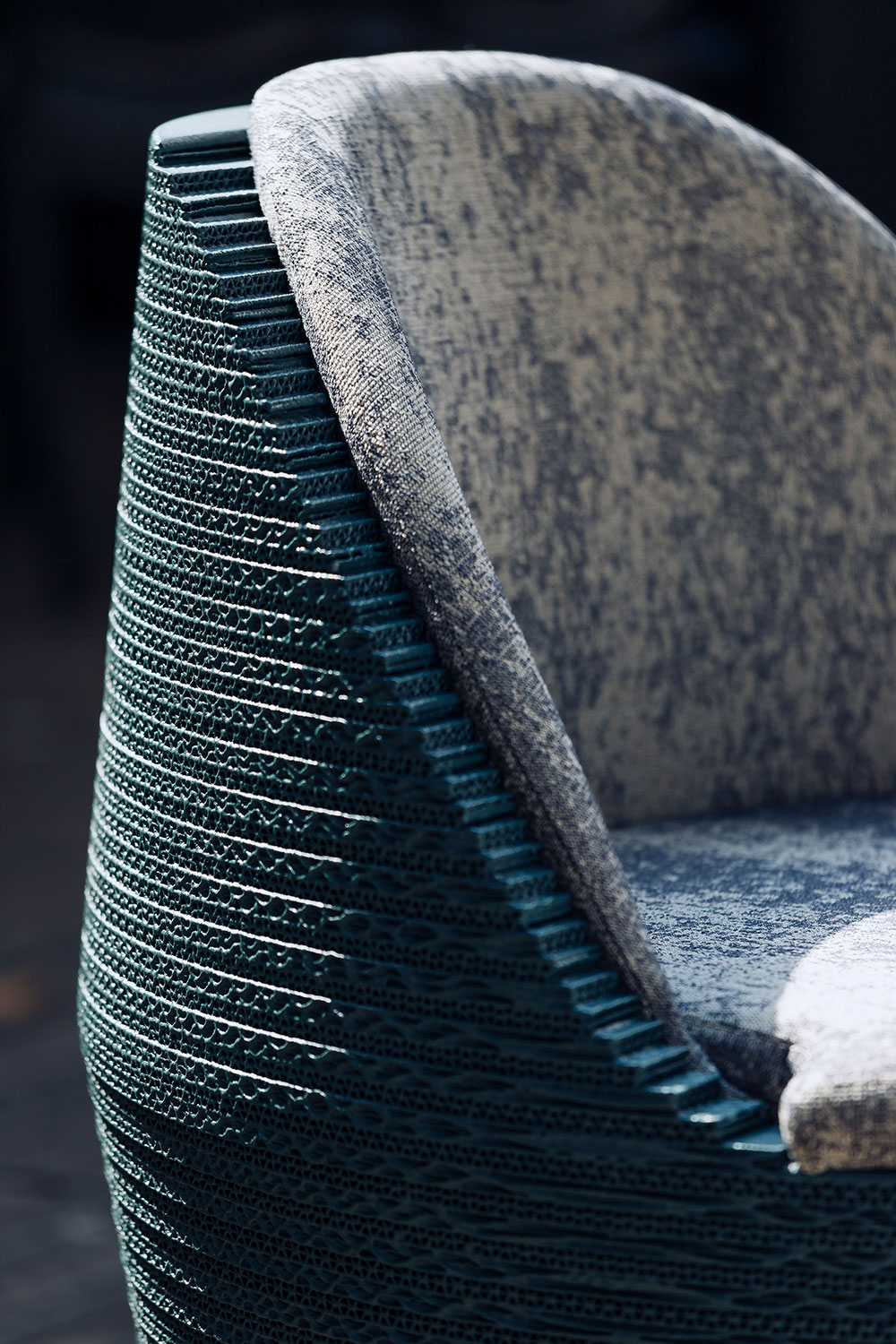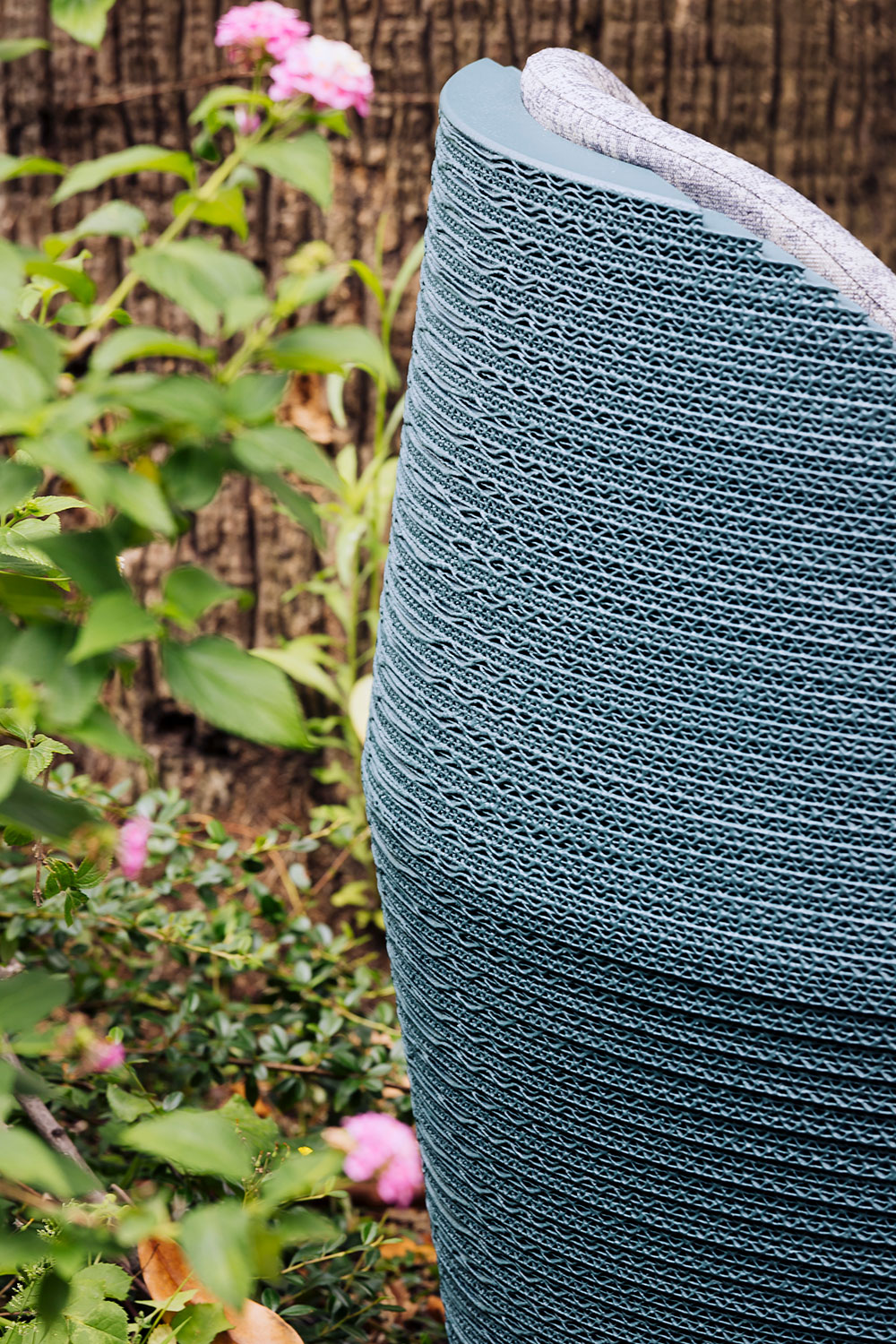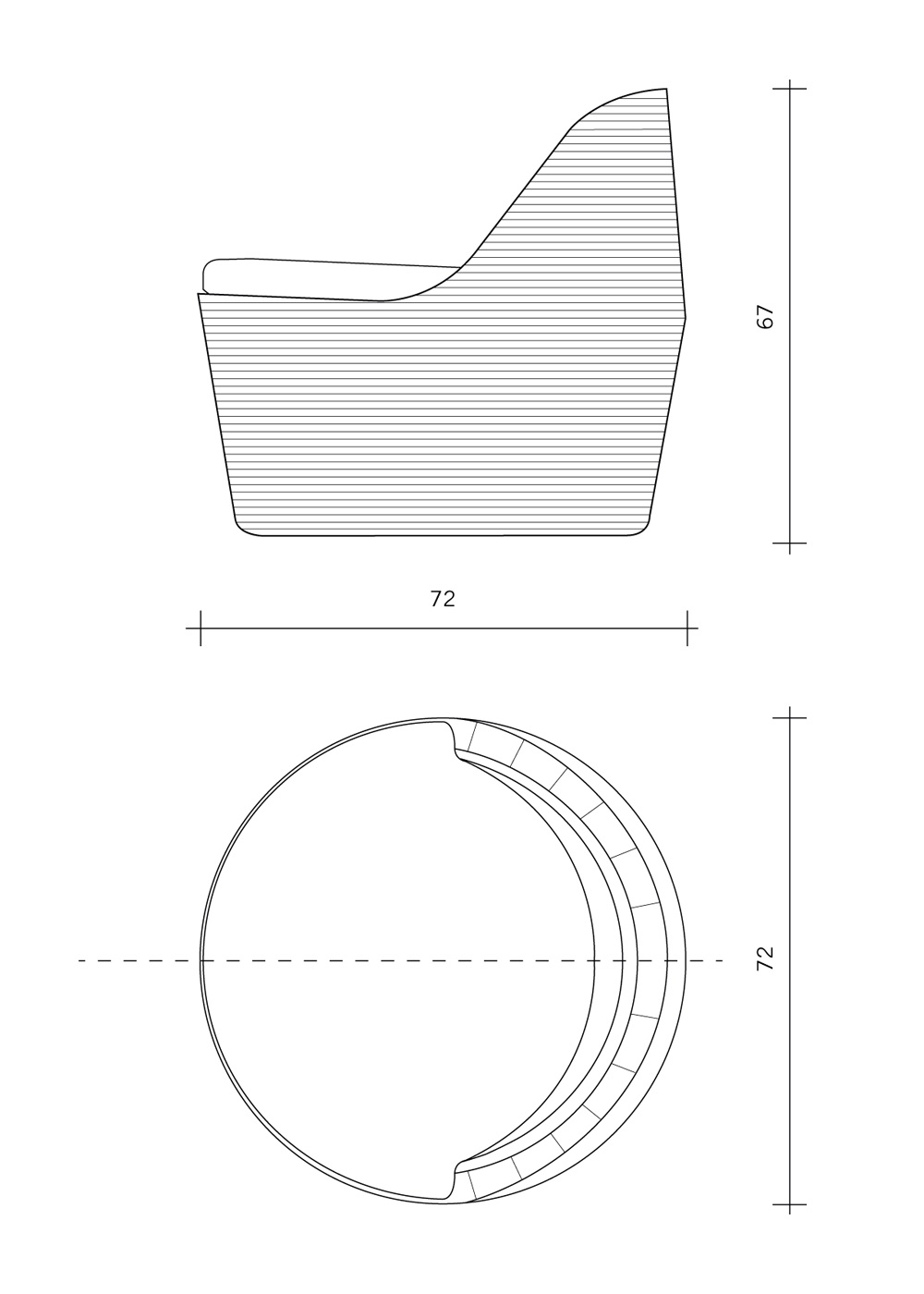 Audrey
Alfonso Femia / AF*design for 7.27 The Moon Codex (Attico Interni/Staygreen)
2020
photos: ©S.Anzini
"Two different kinds of materials, cardboard and fabric, that complete one another. Now perceived as a monolith, now as excavated, body and shape become a whole." AF
A simple and essential style that highlights the matter, its texture, its reaction to light and touch.
Two different kinds of materials, cardboard and fabric, that complete one another. Now perceived as a monolith, now as excavated, body and shape become a whole.
The design is thought to highlight the details of the material. Practical, in order to not limit movements that can be fluid and spontaneous. A little masculine, a little feminine. Delicate, with its own identity but not too marked.
The declination of colors and textures will never lead to boredom, creating a real presence in the surrounding space.