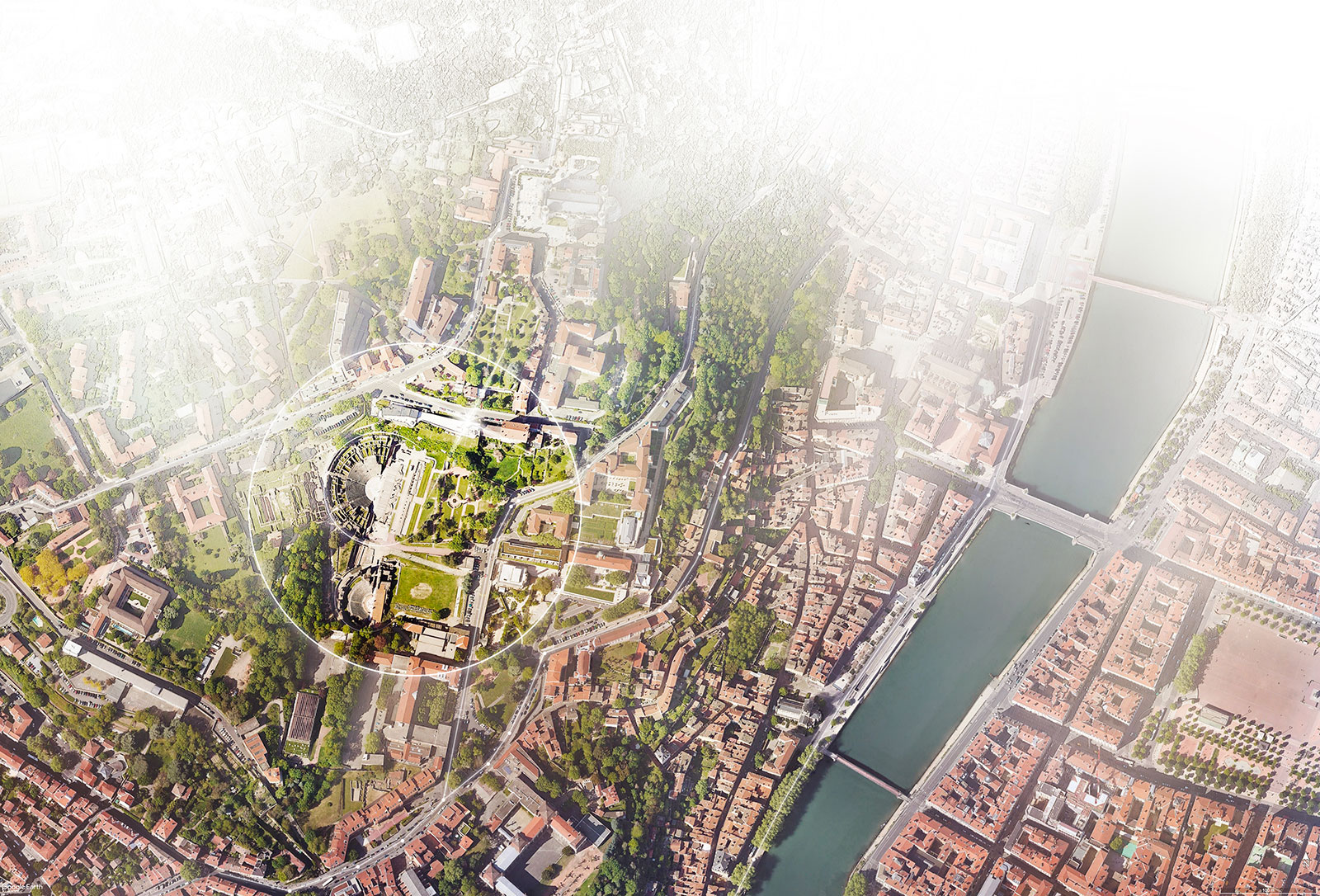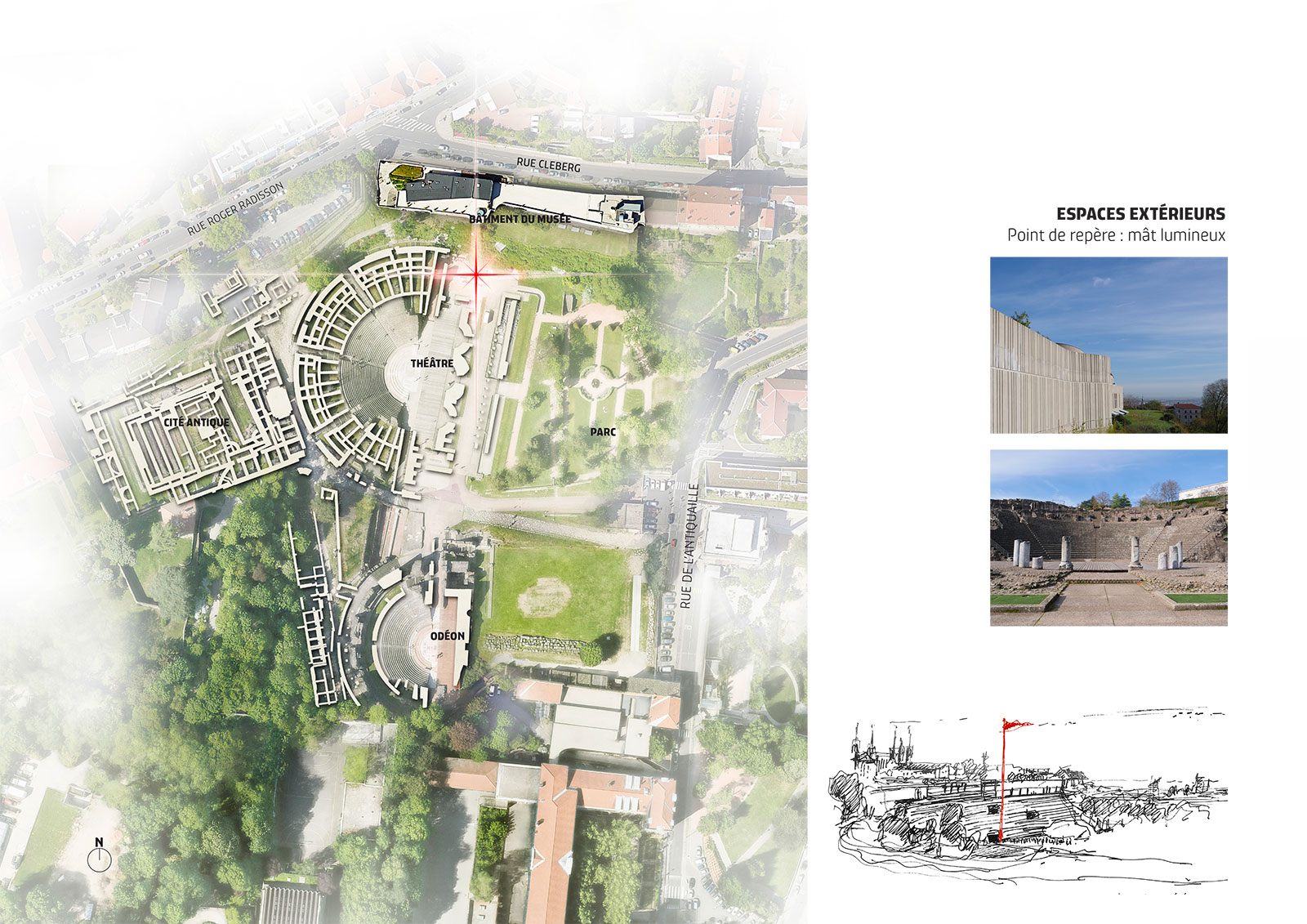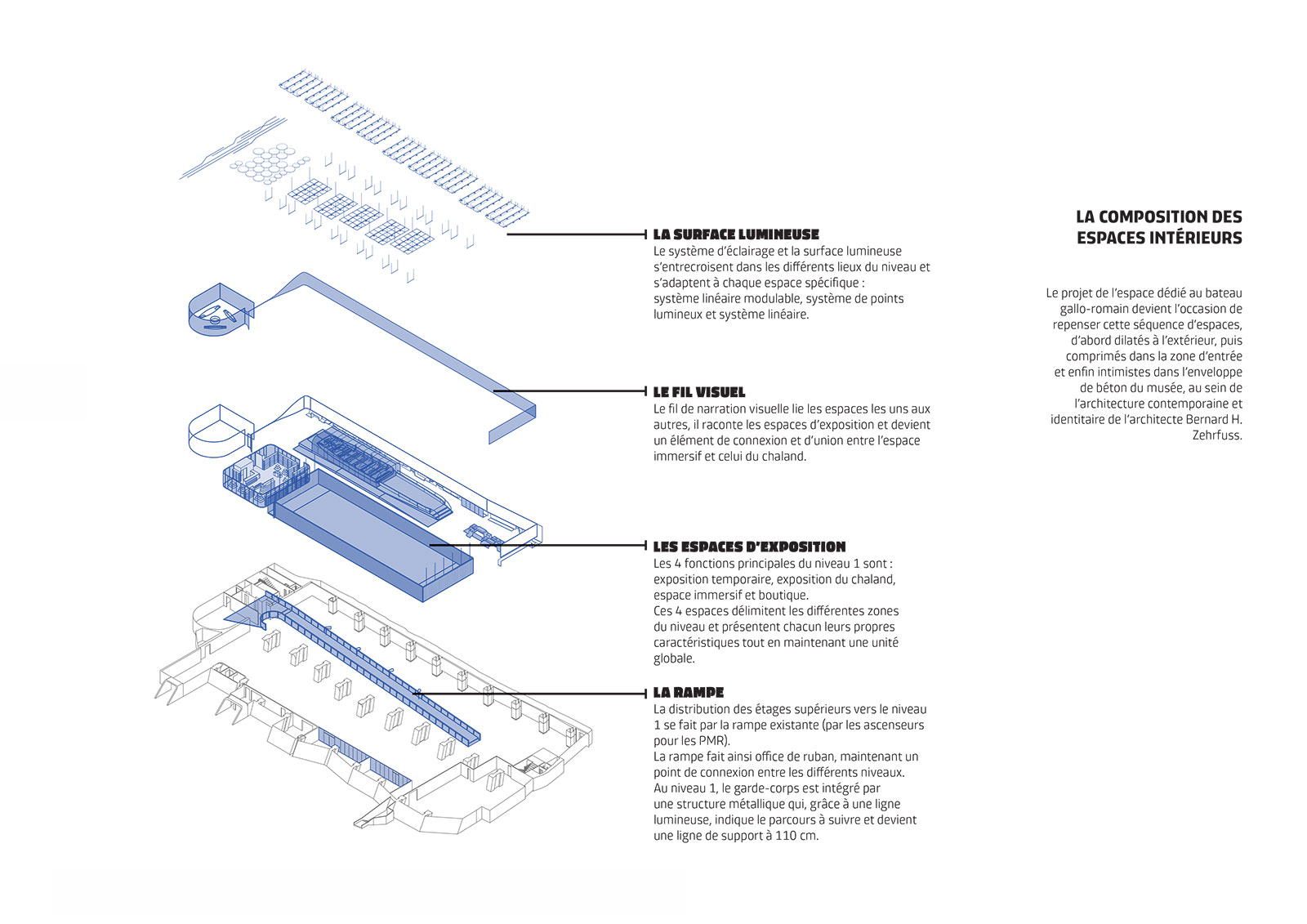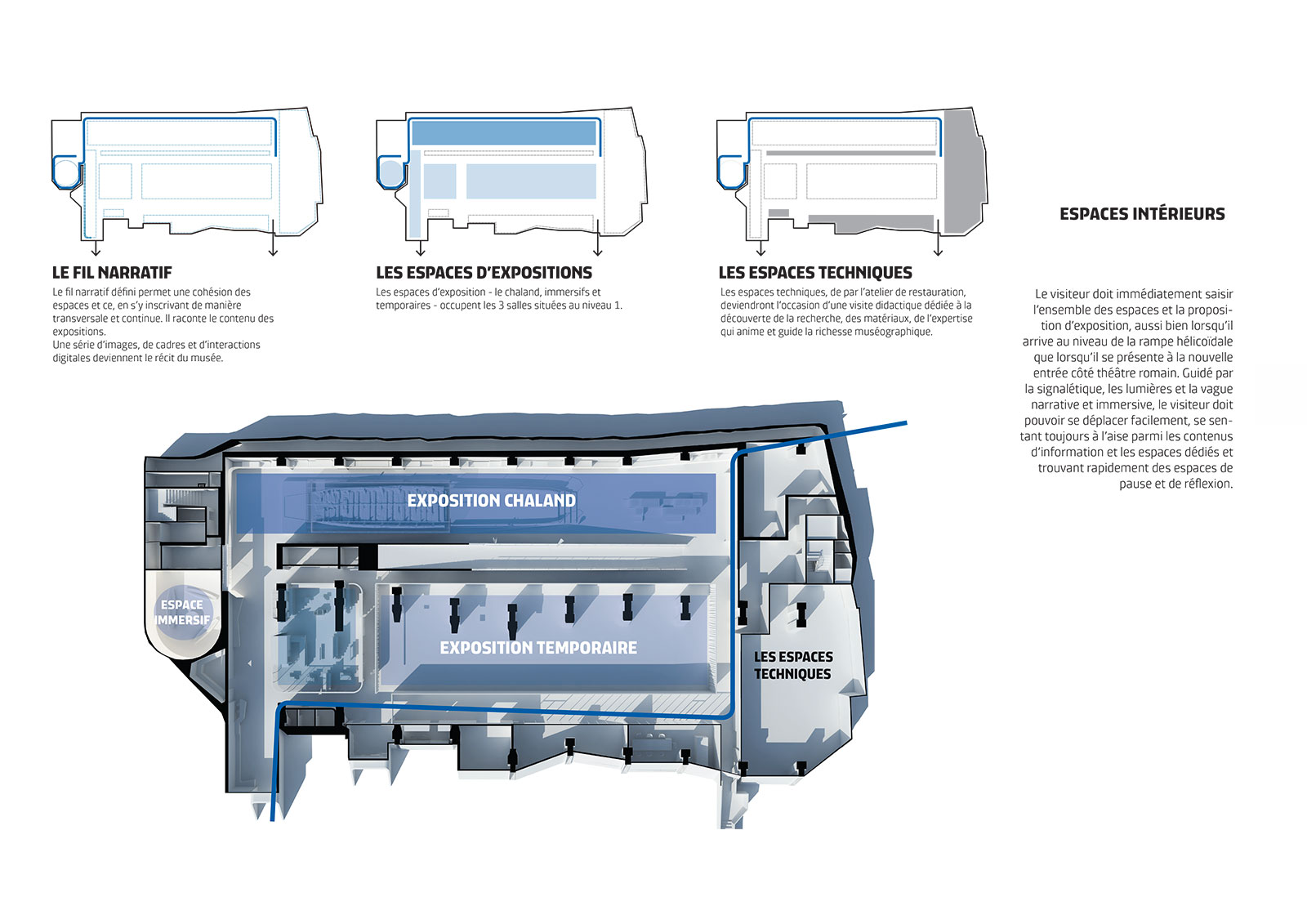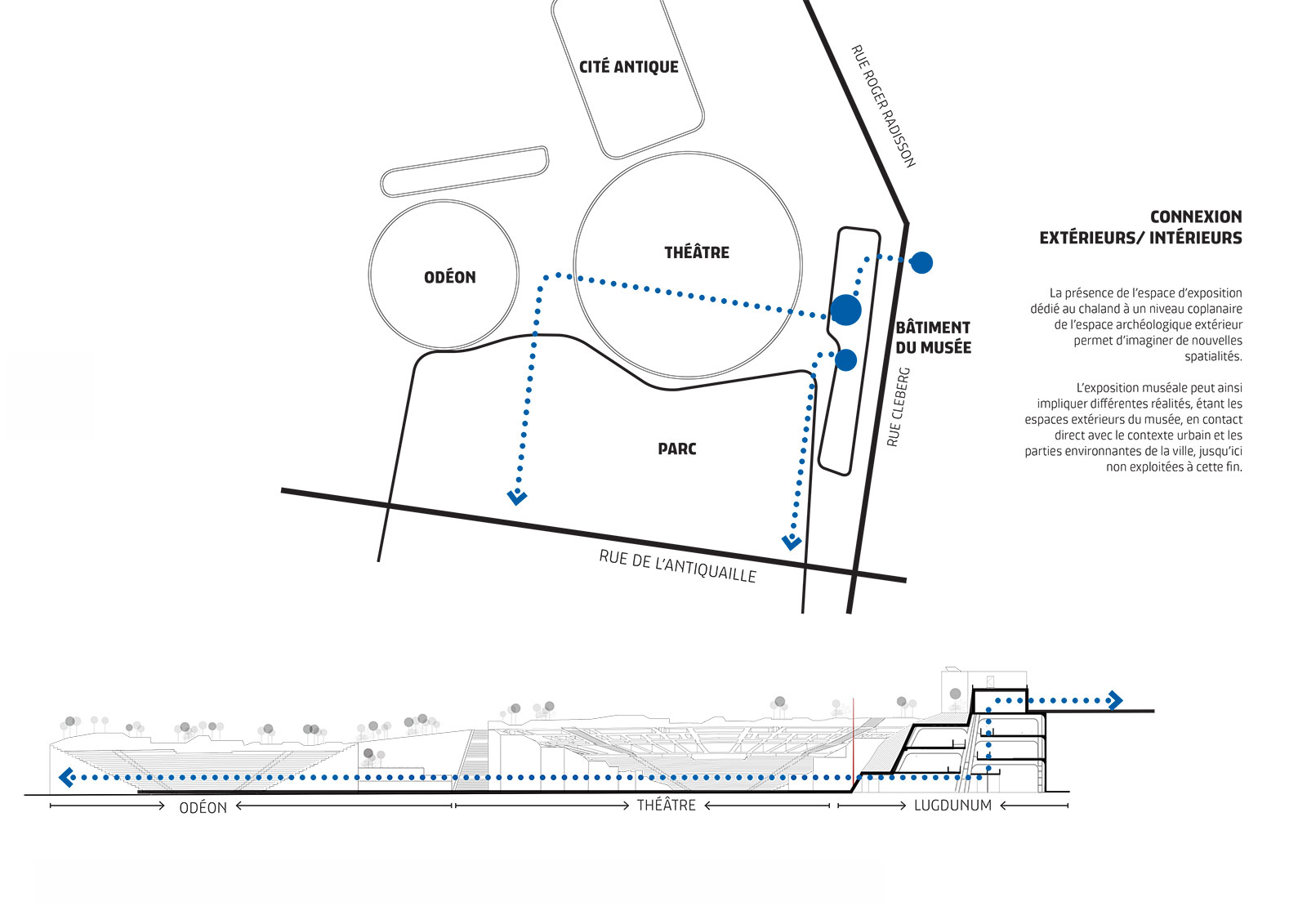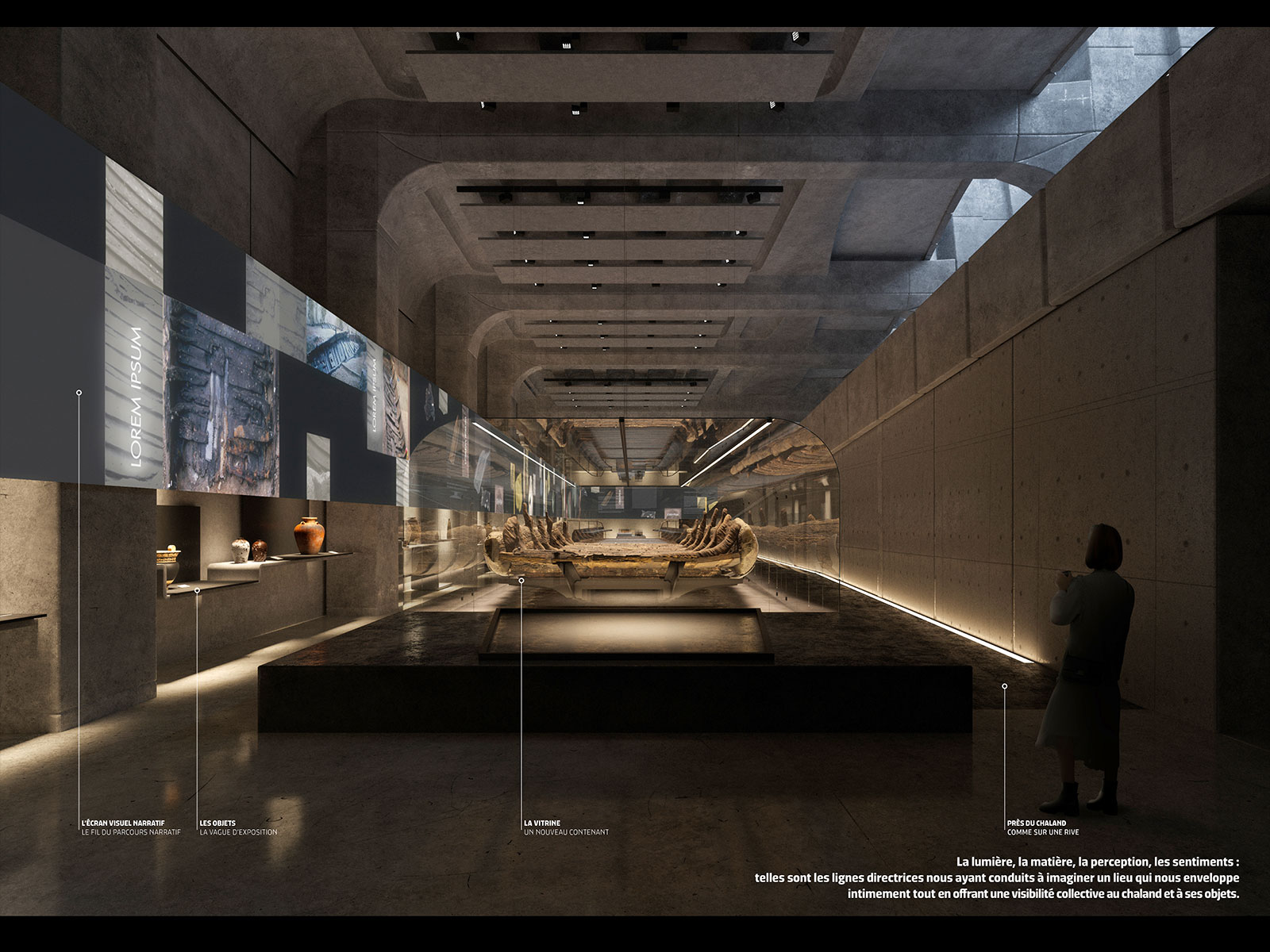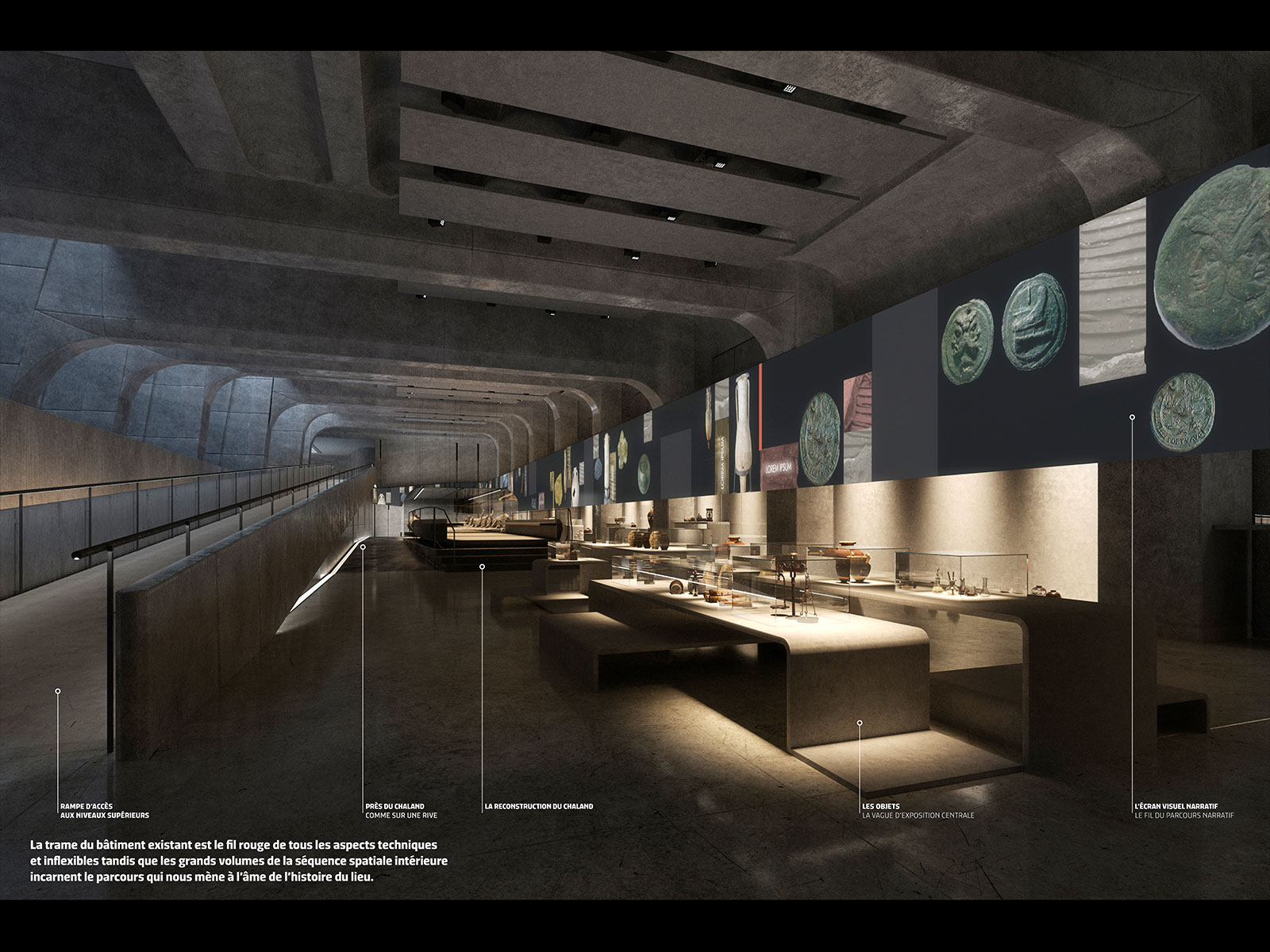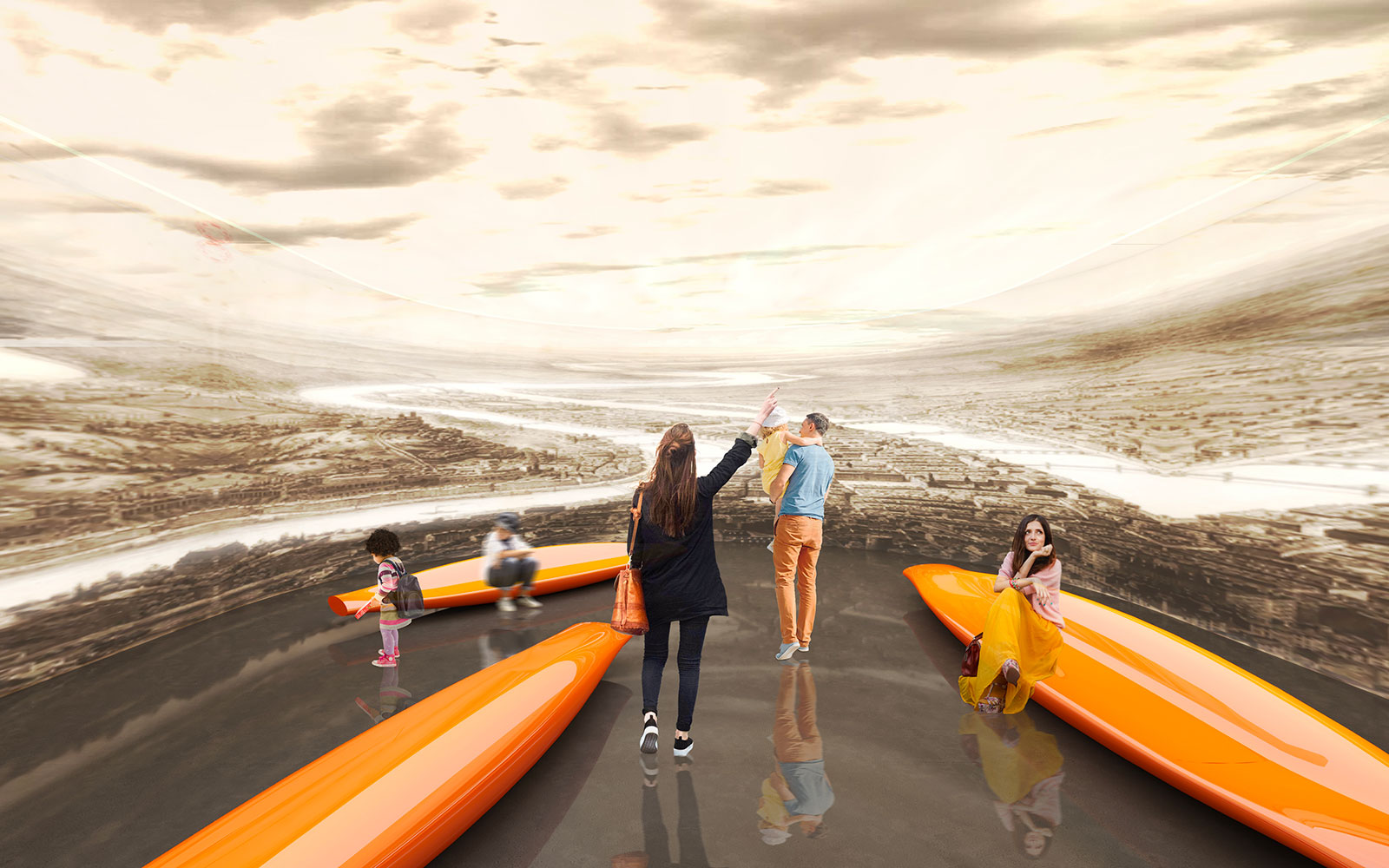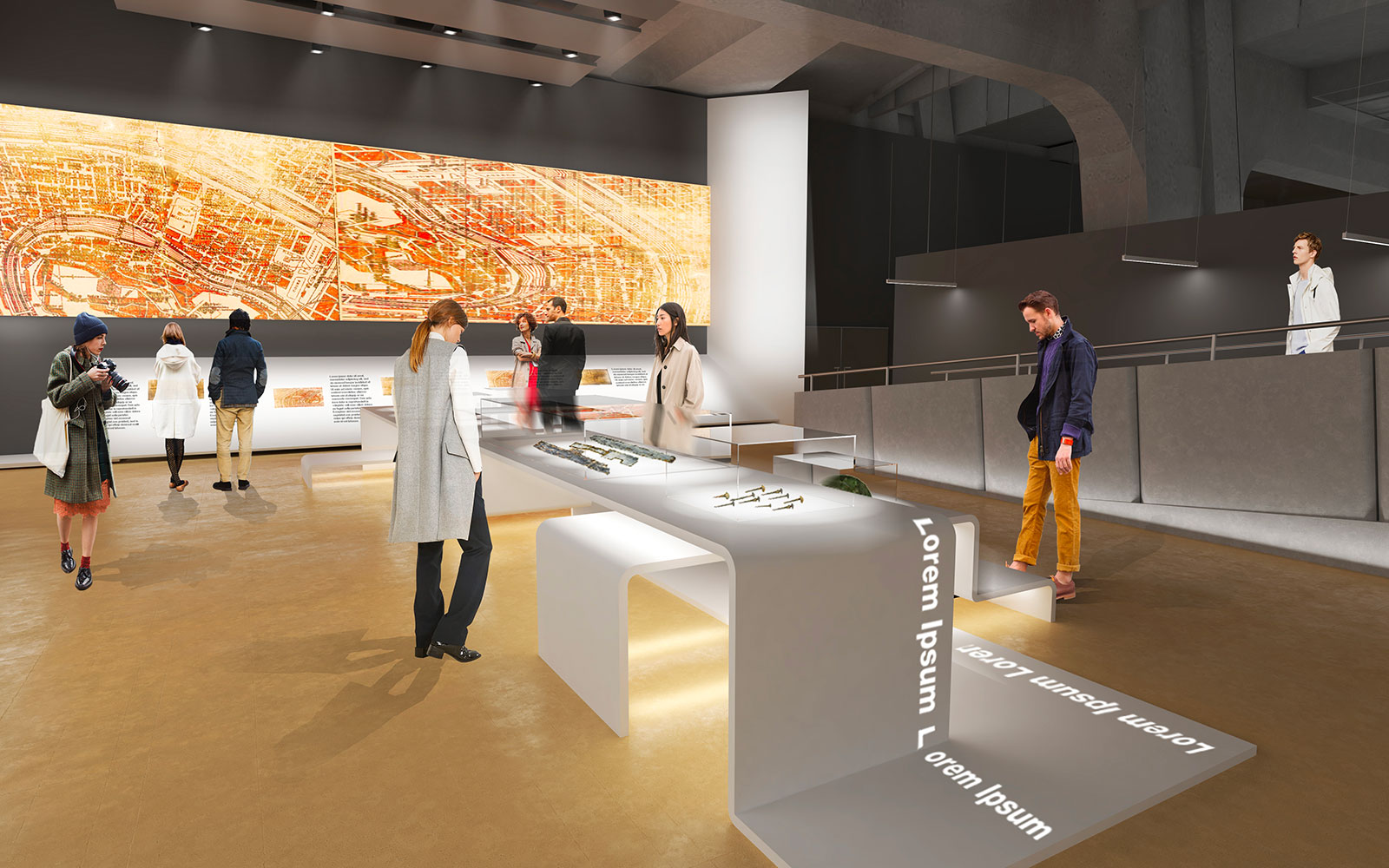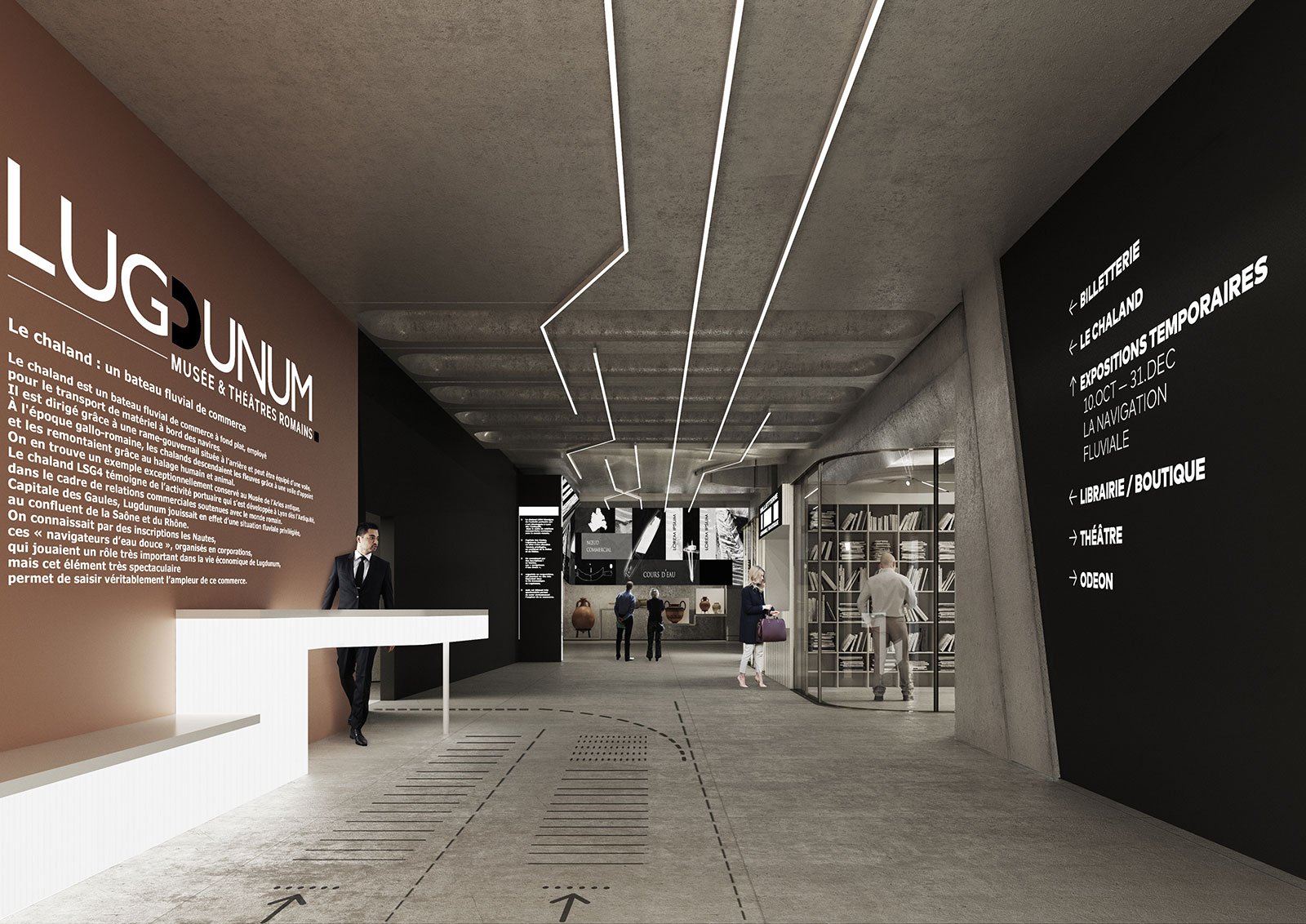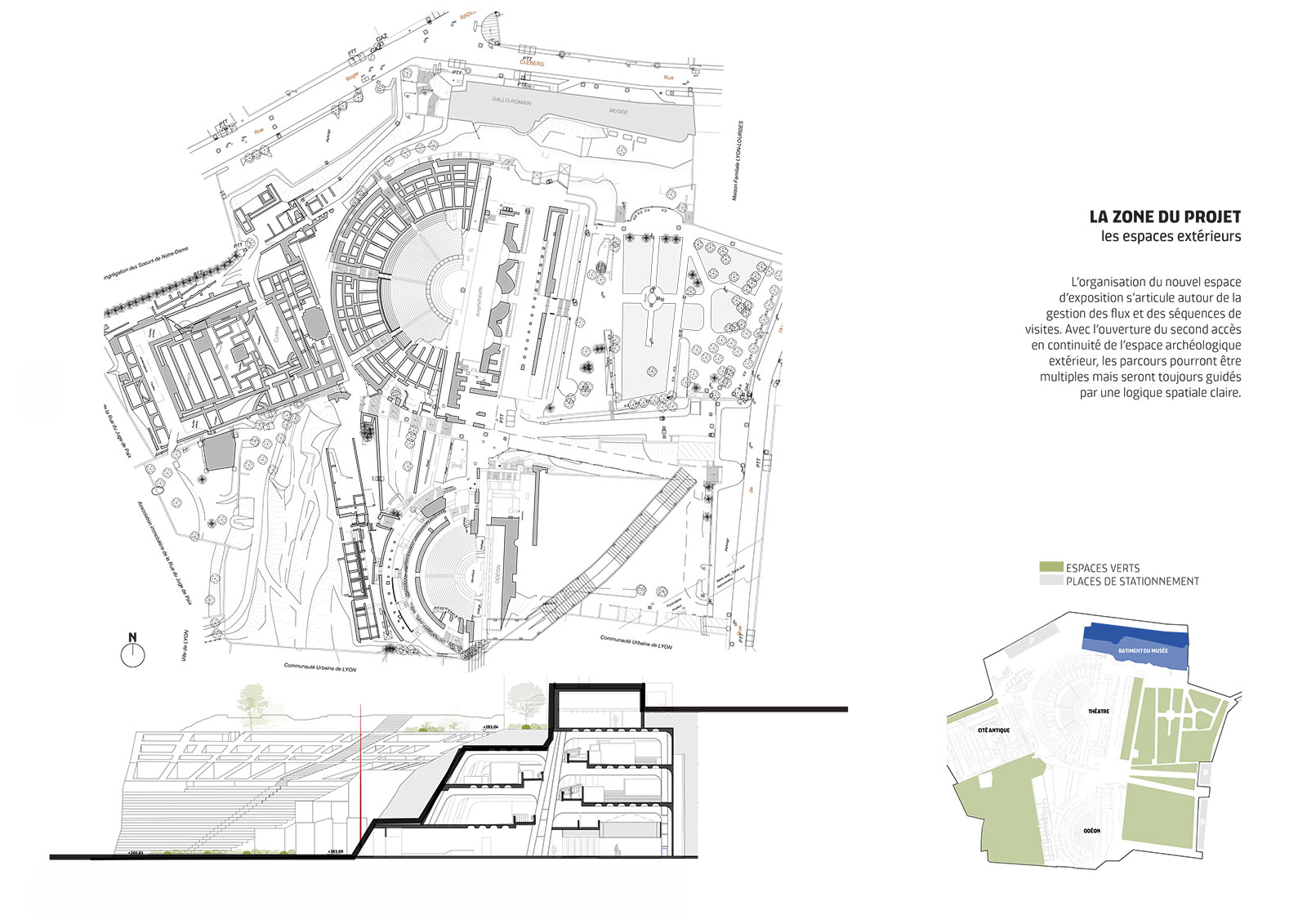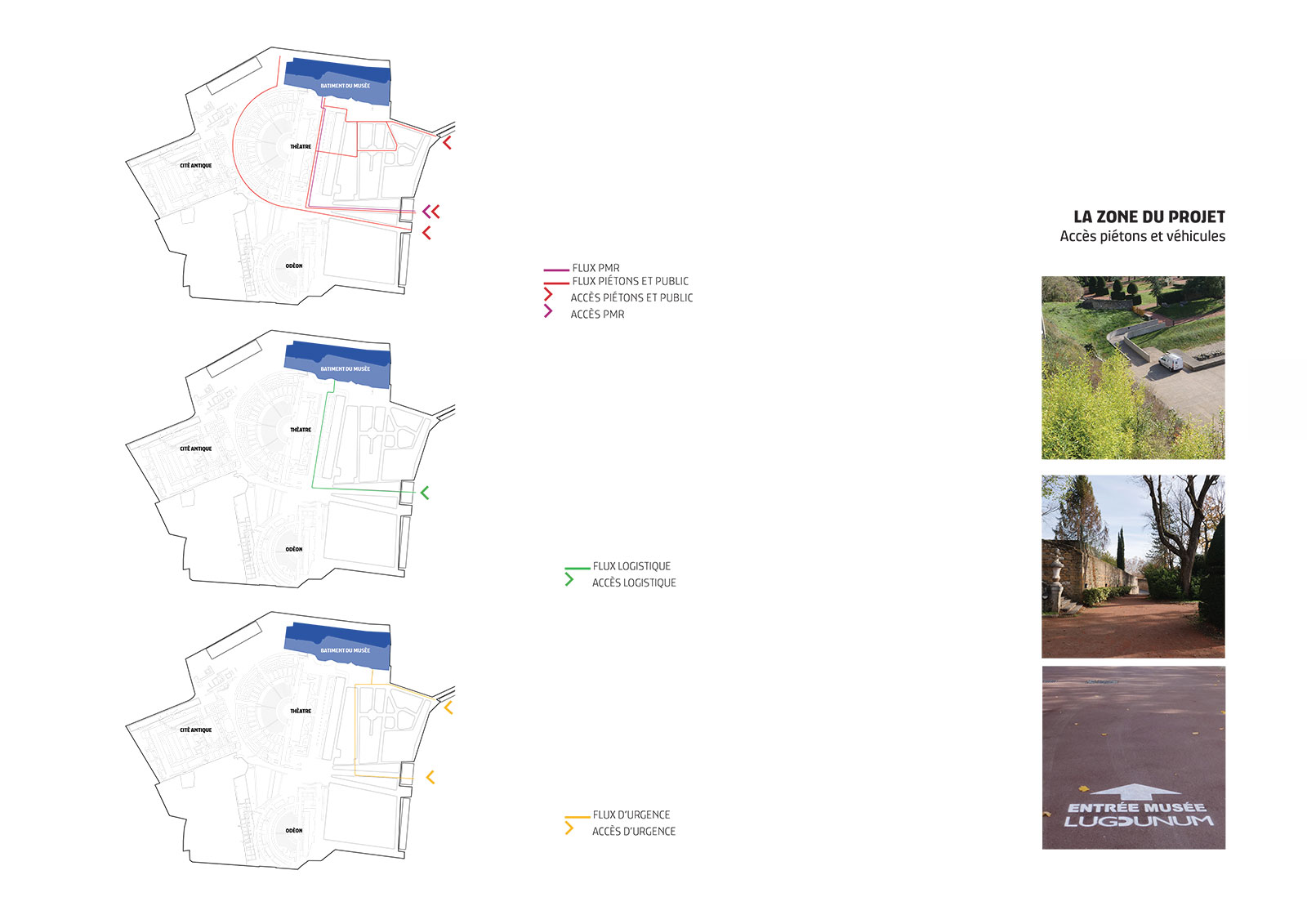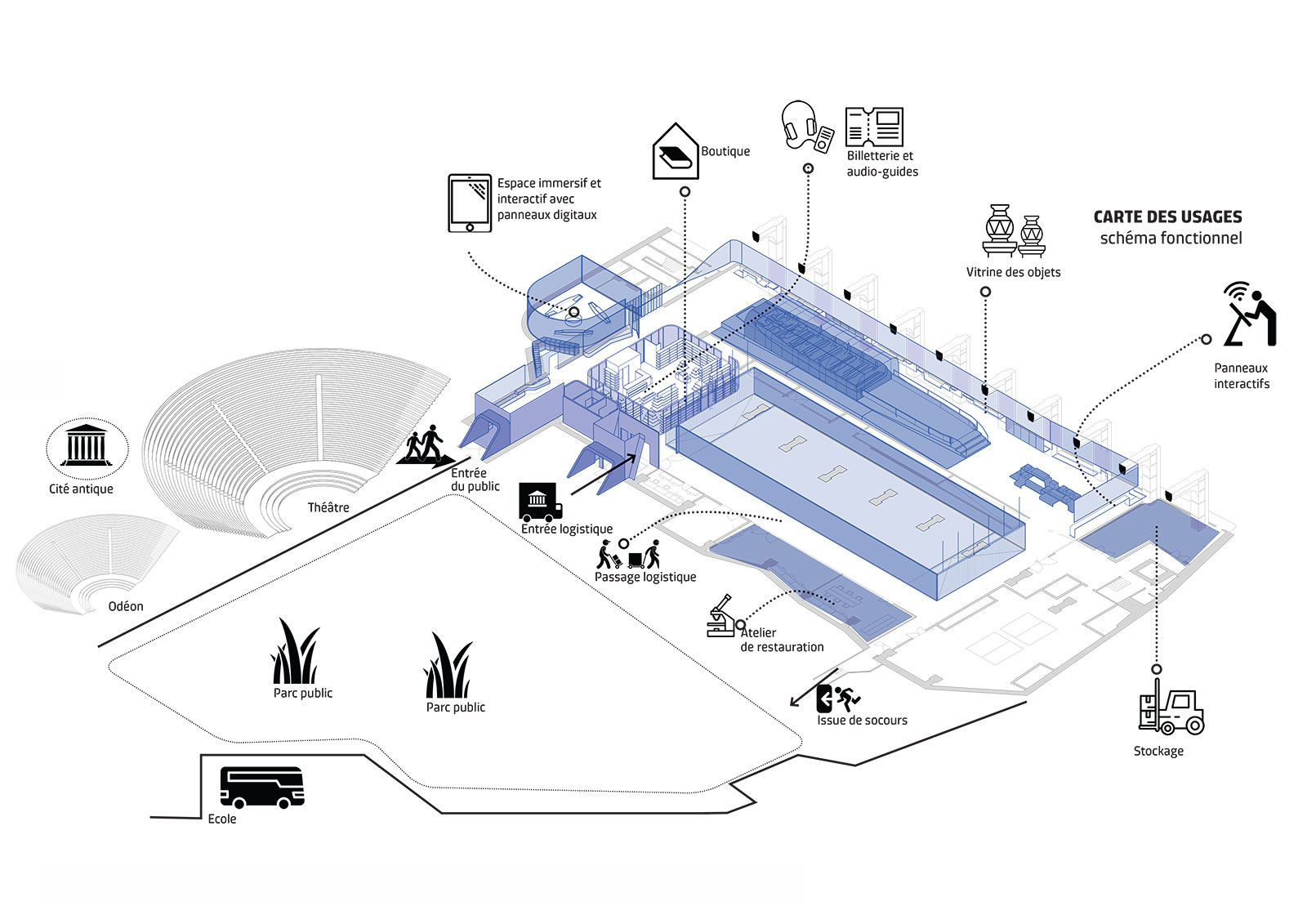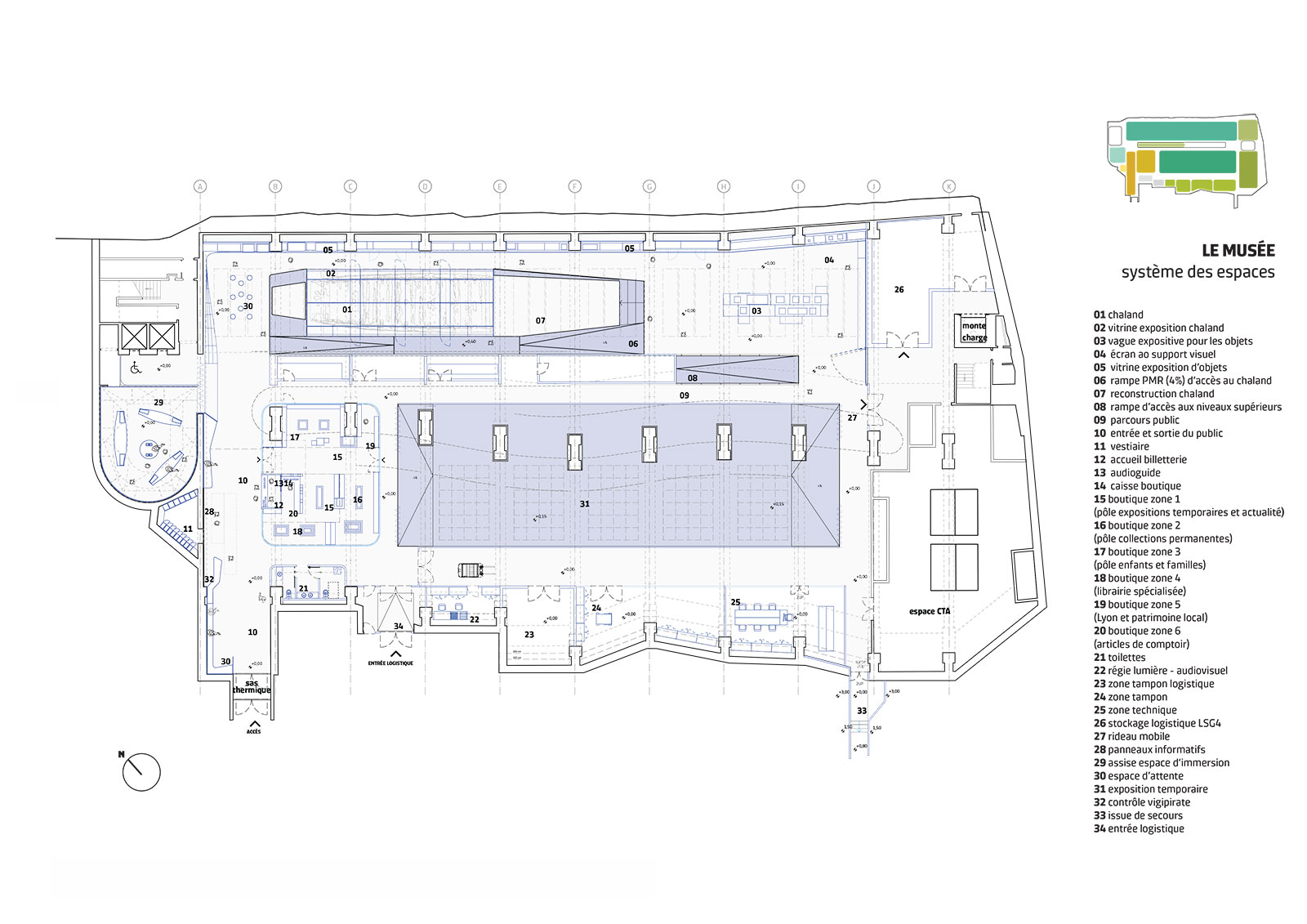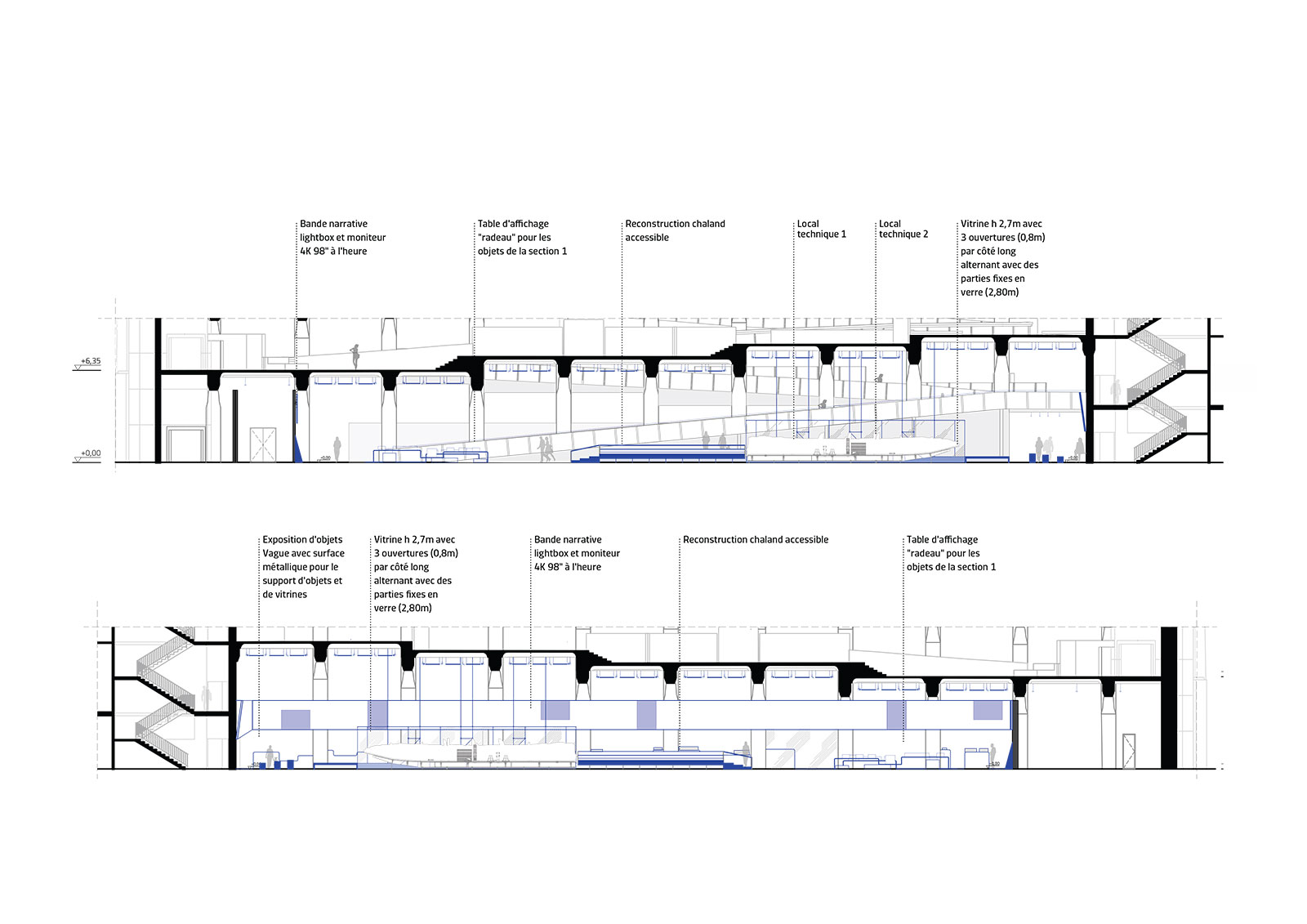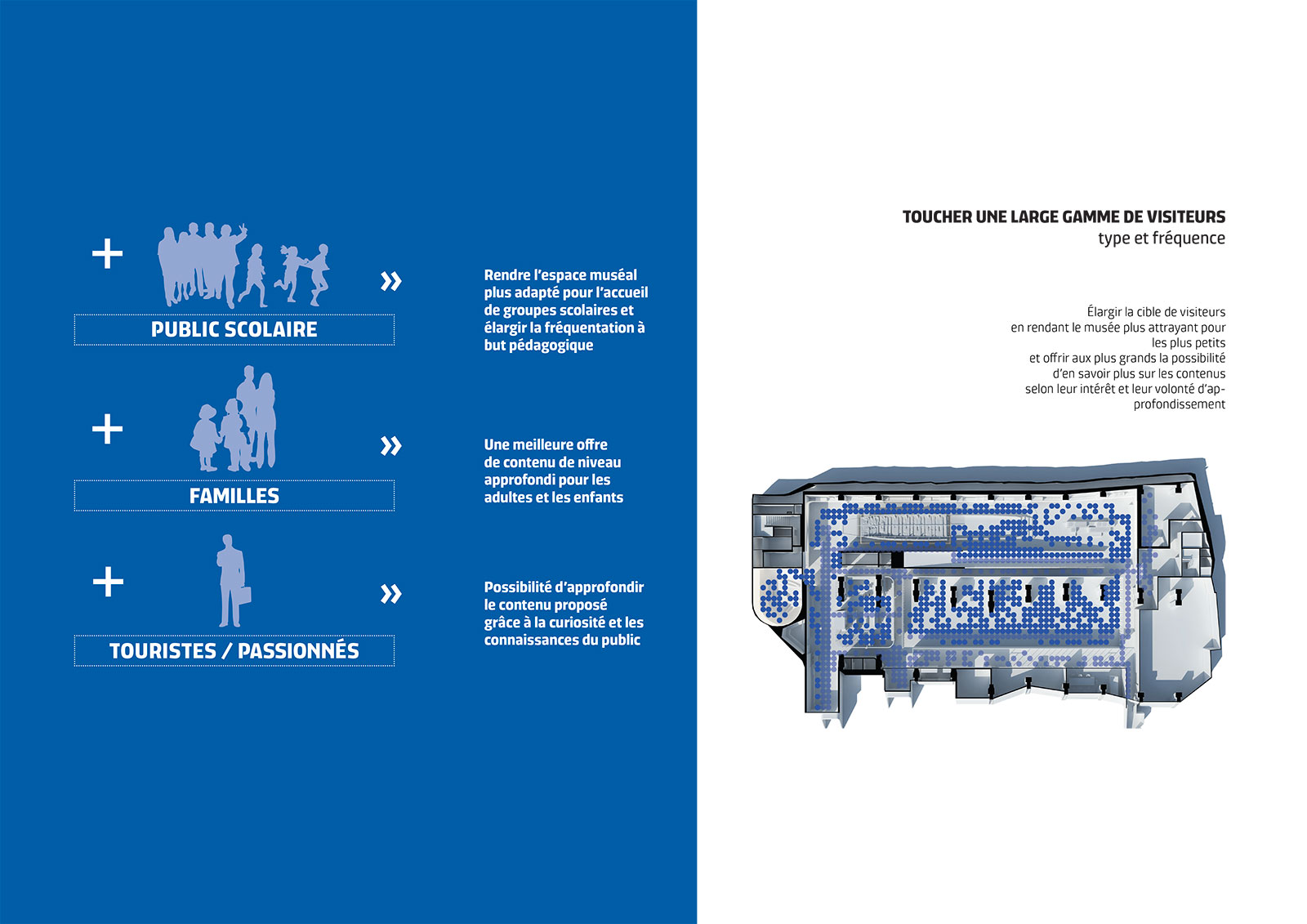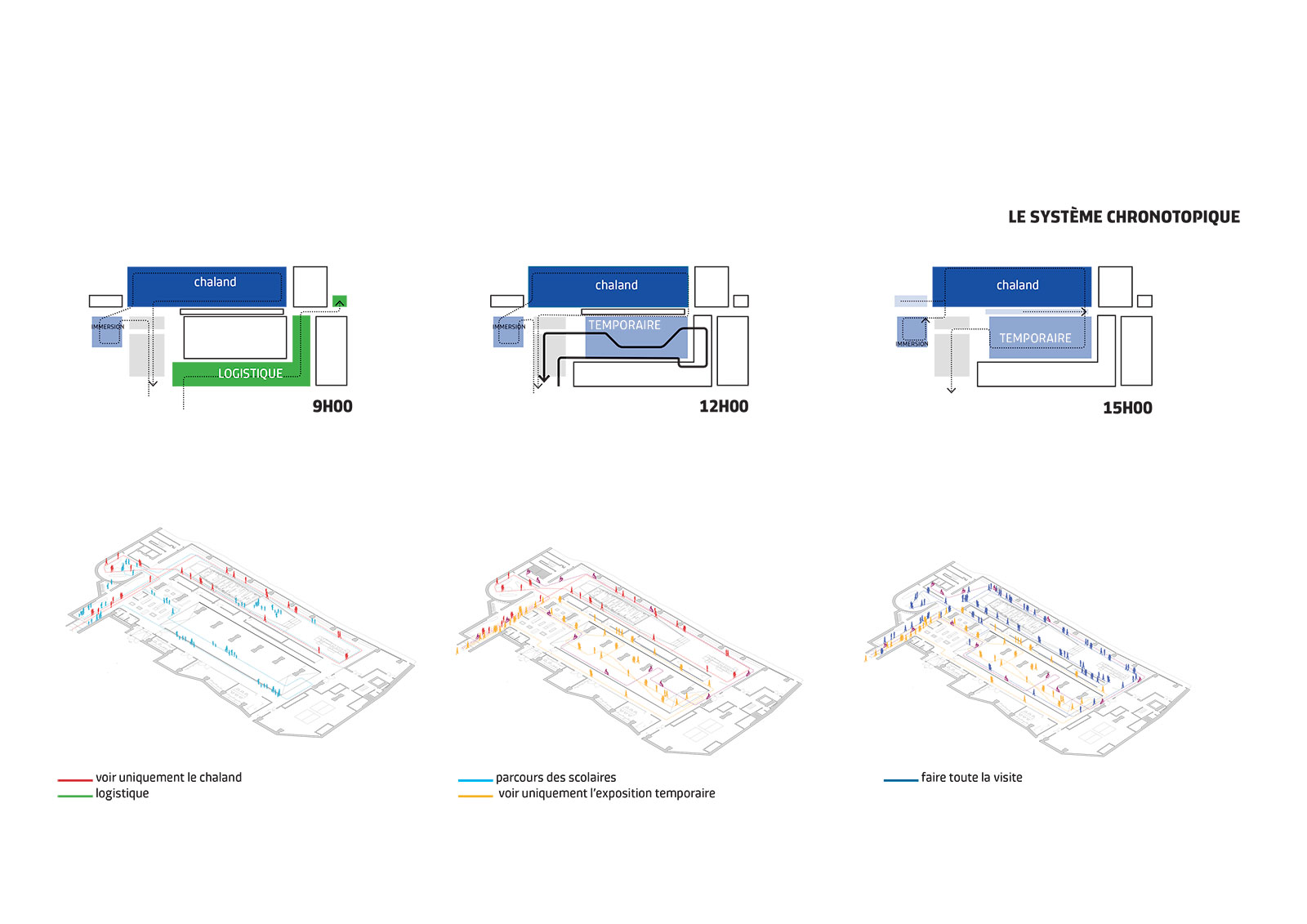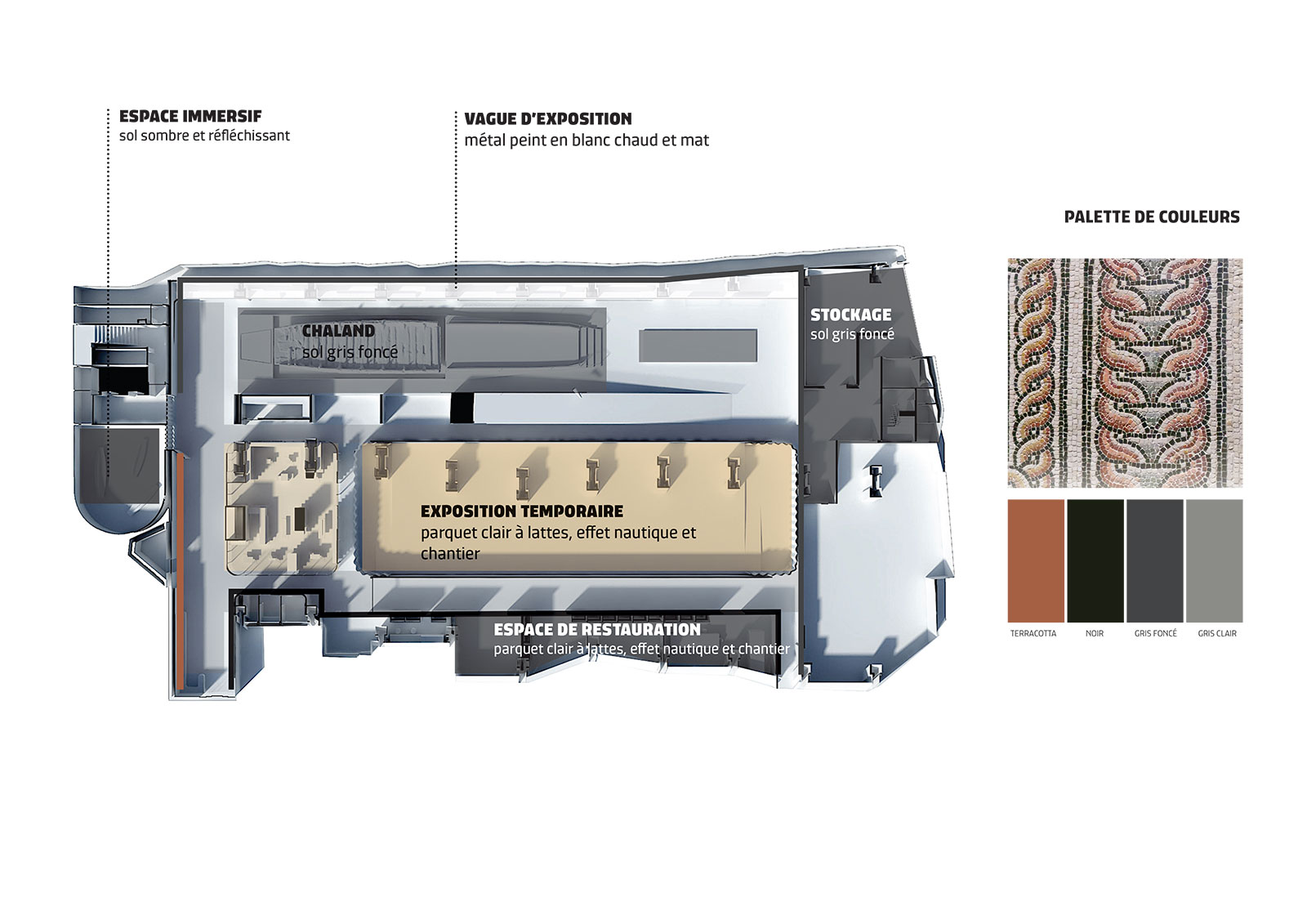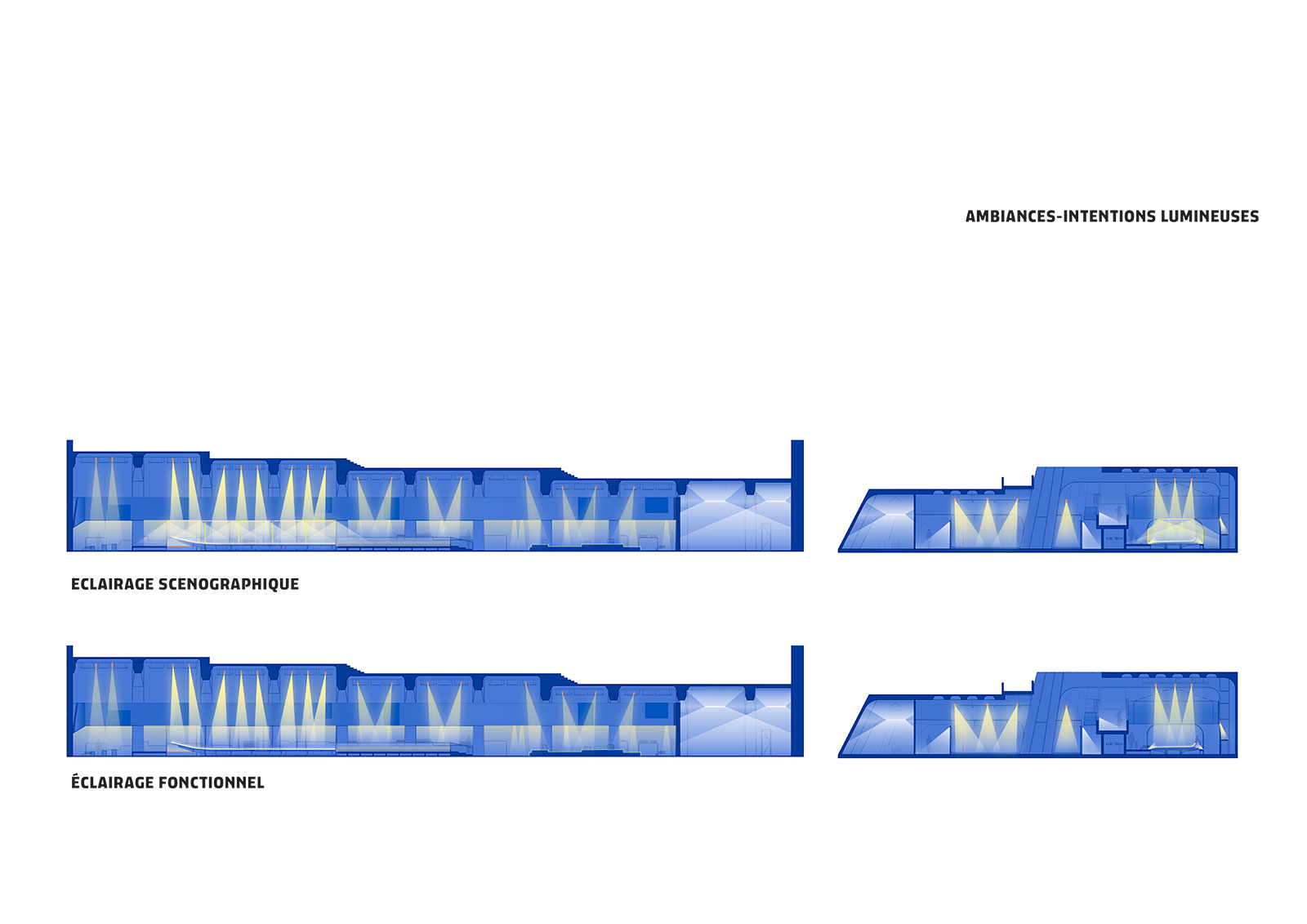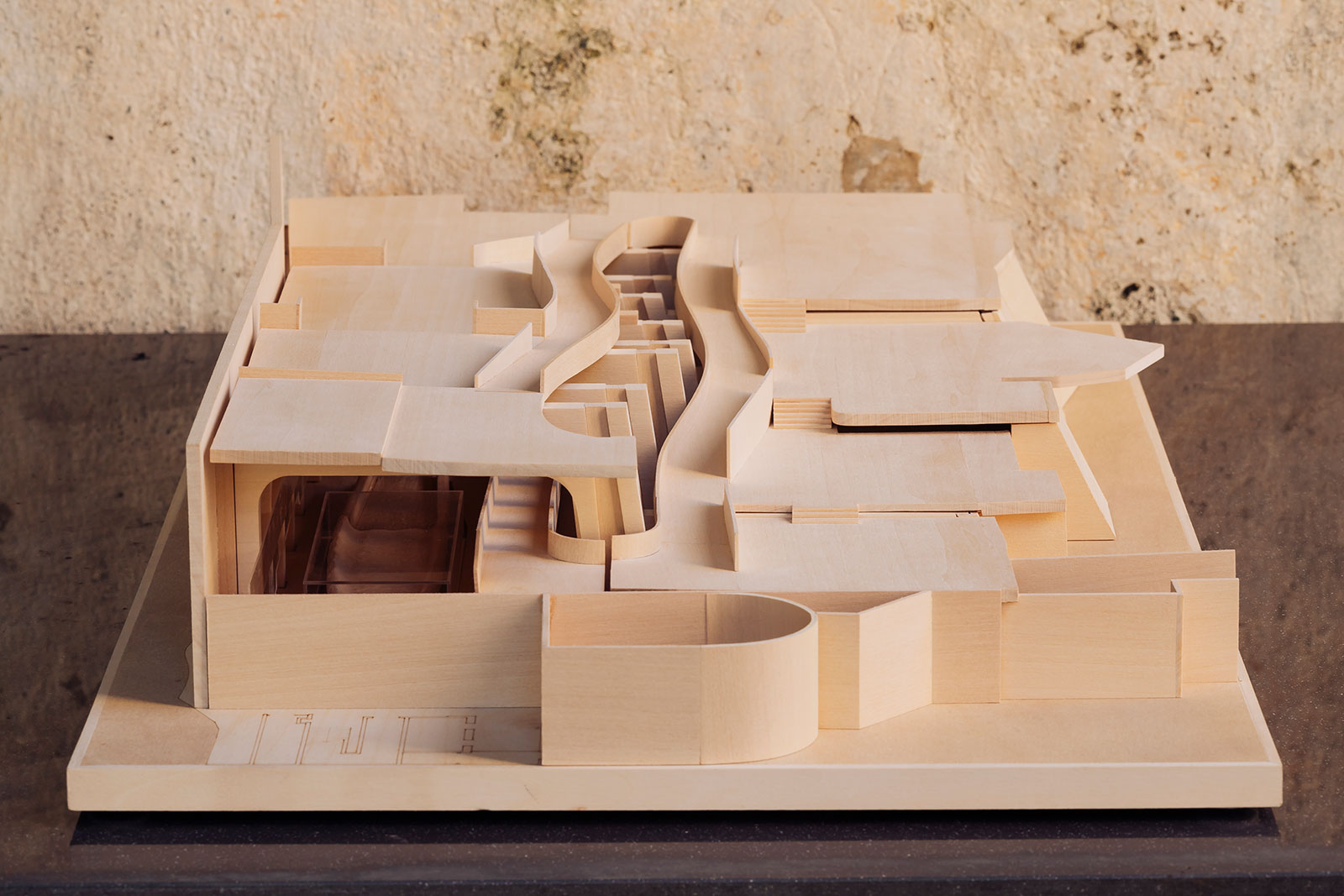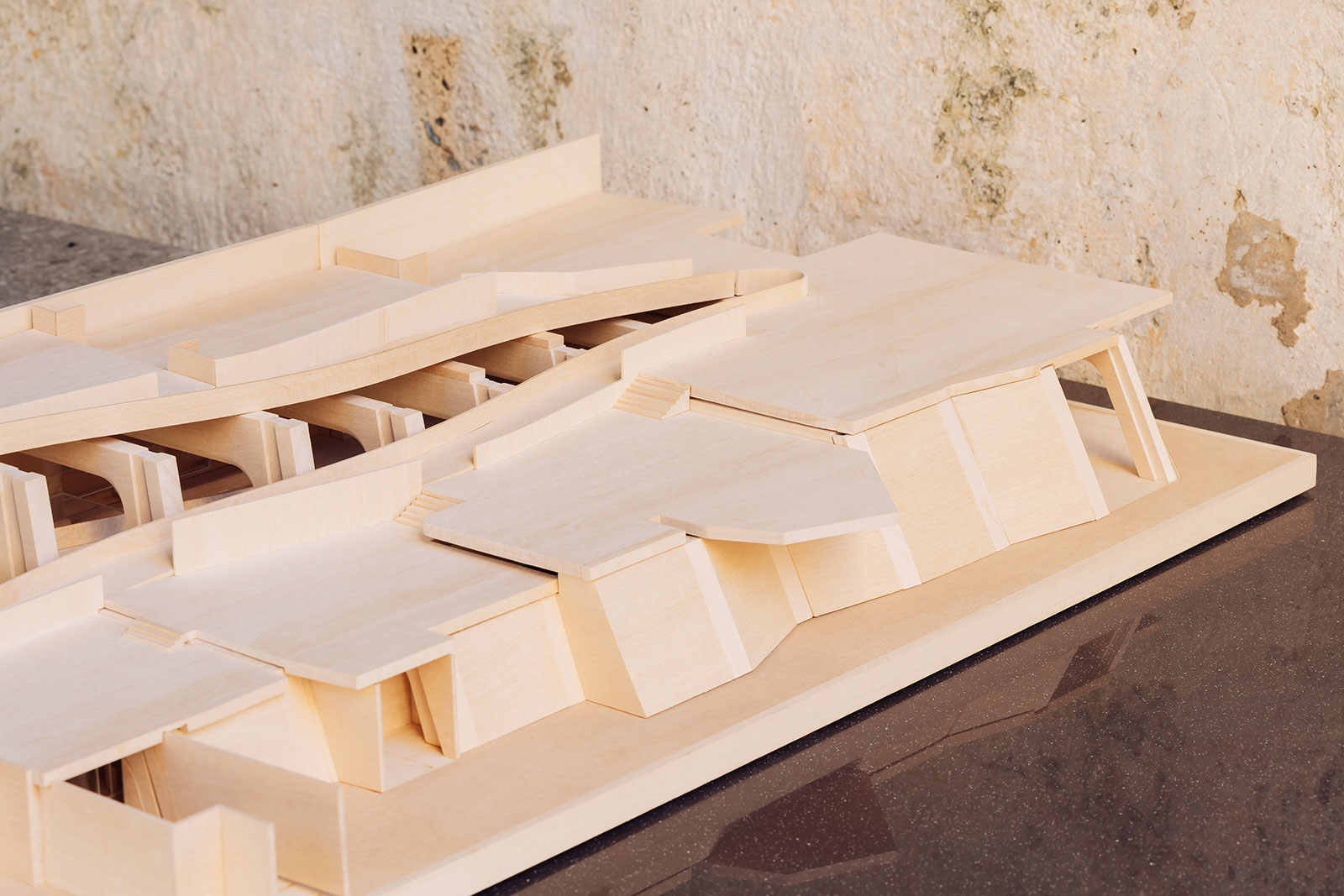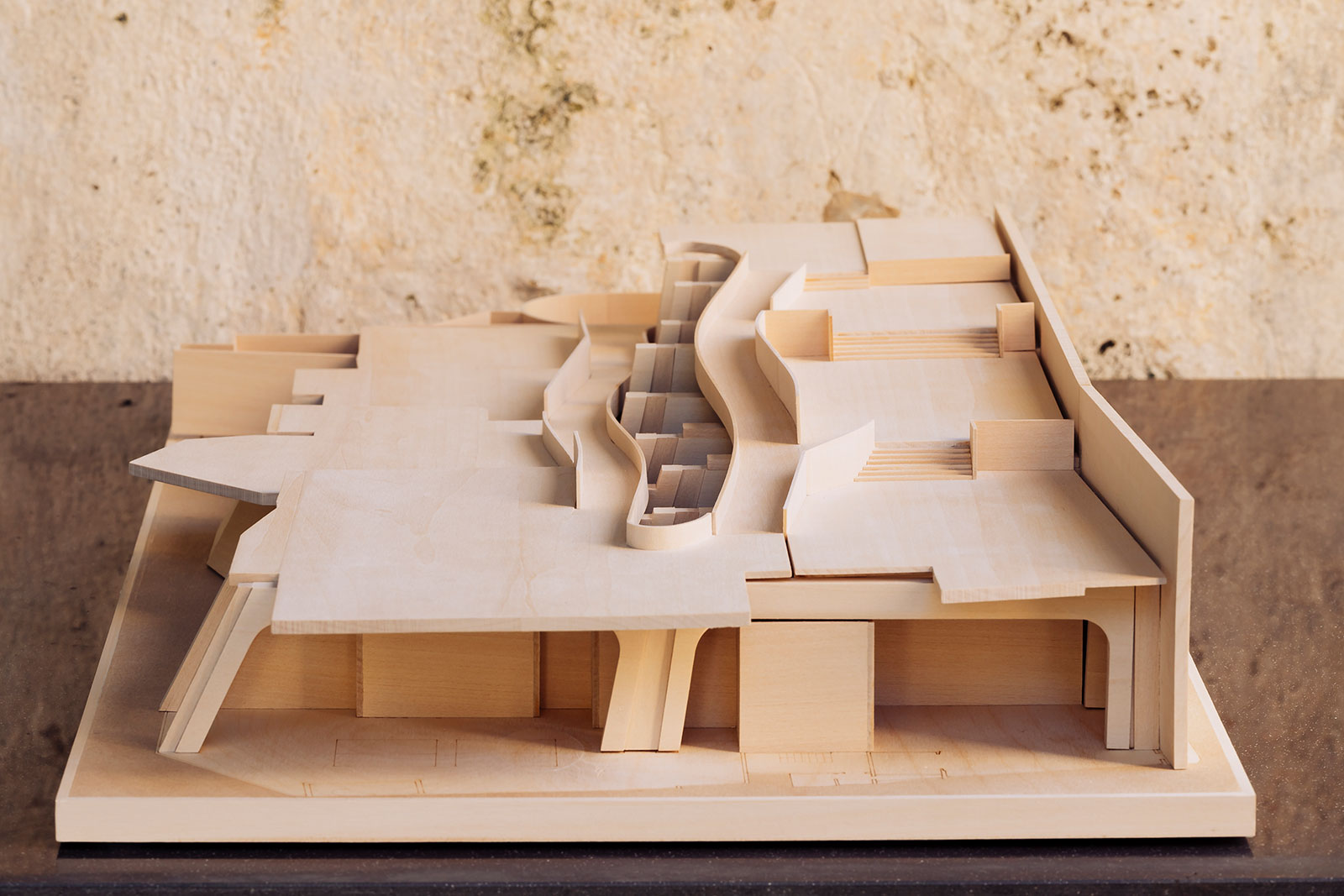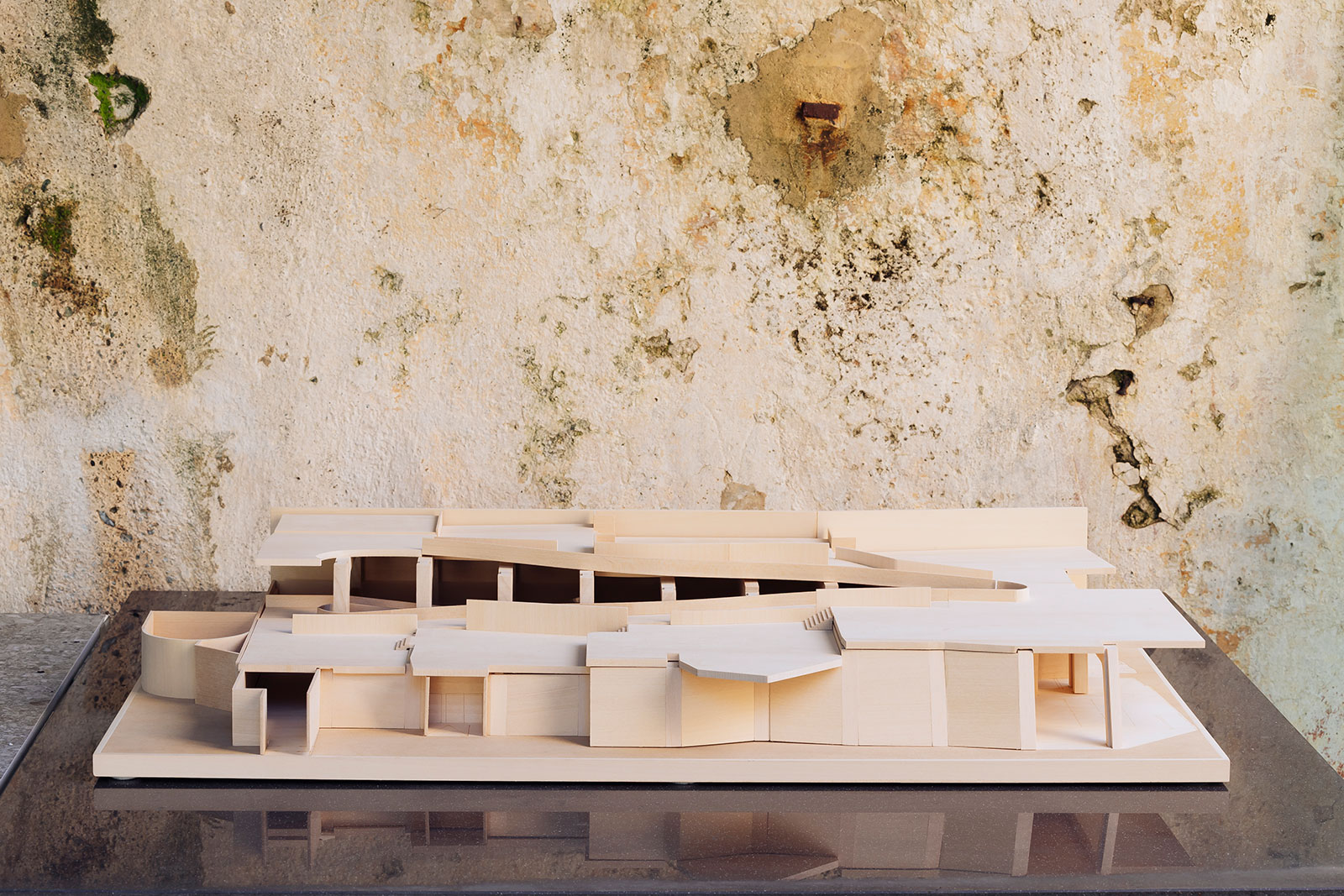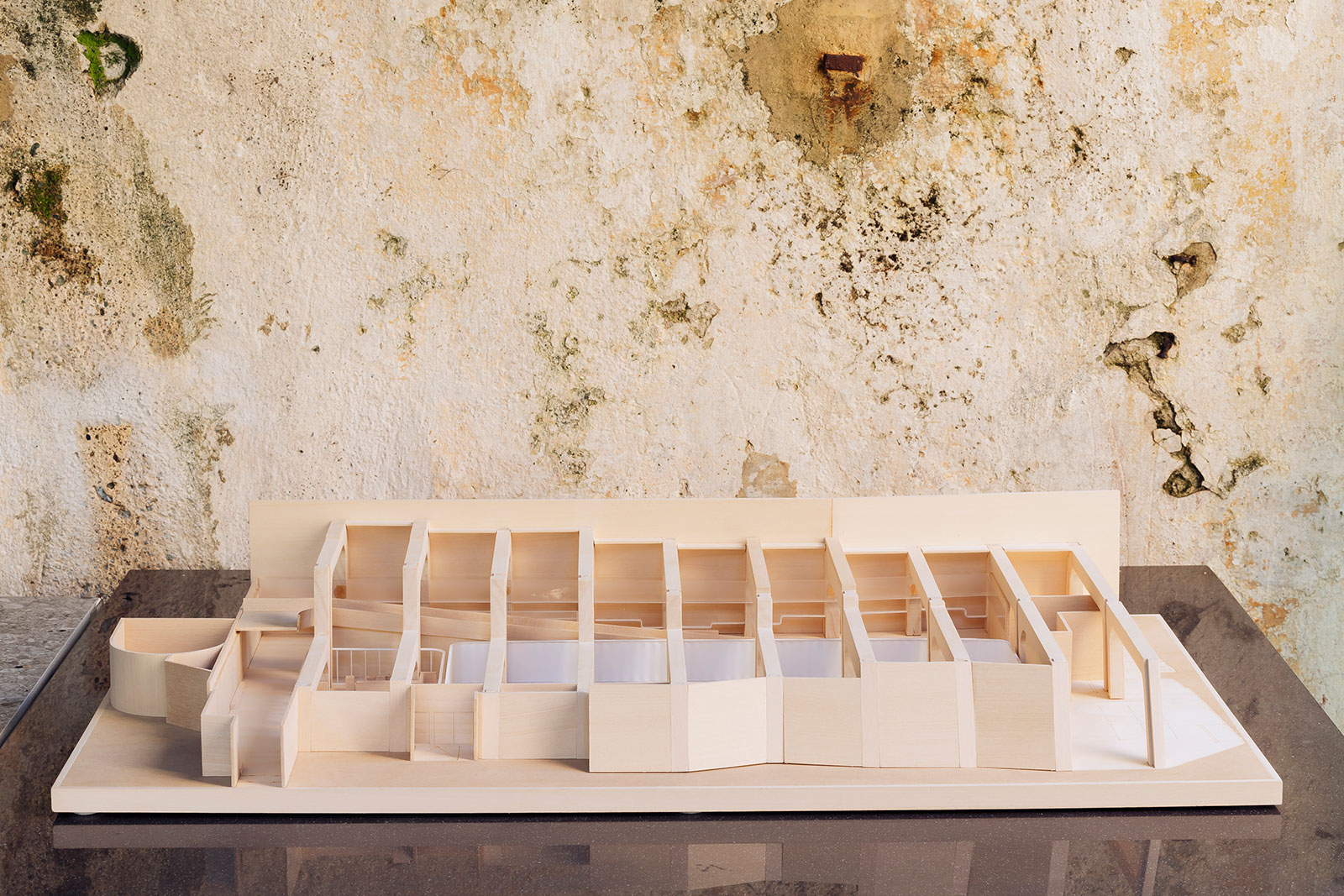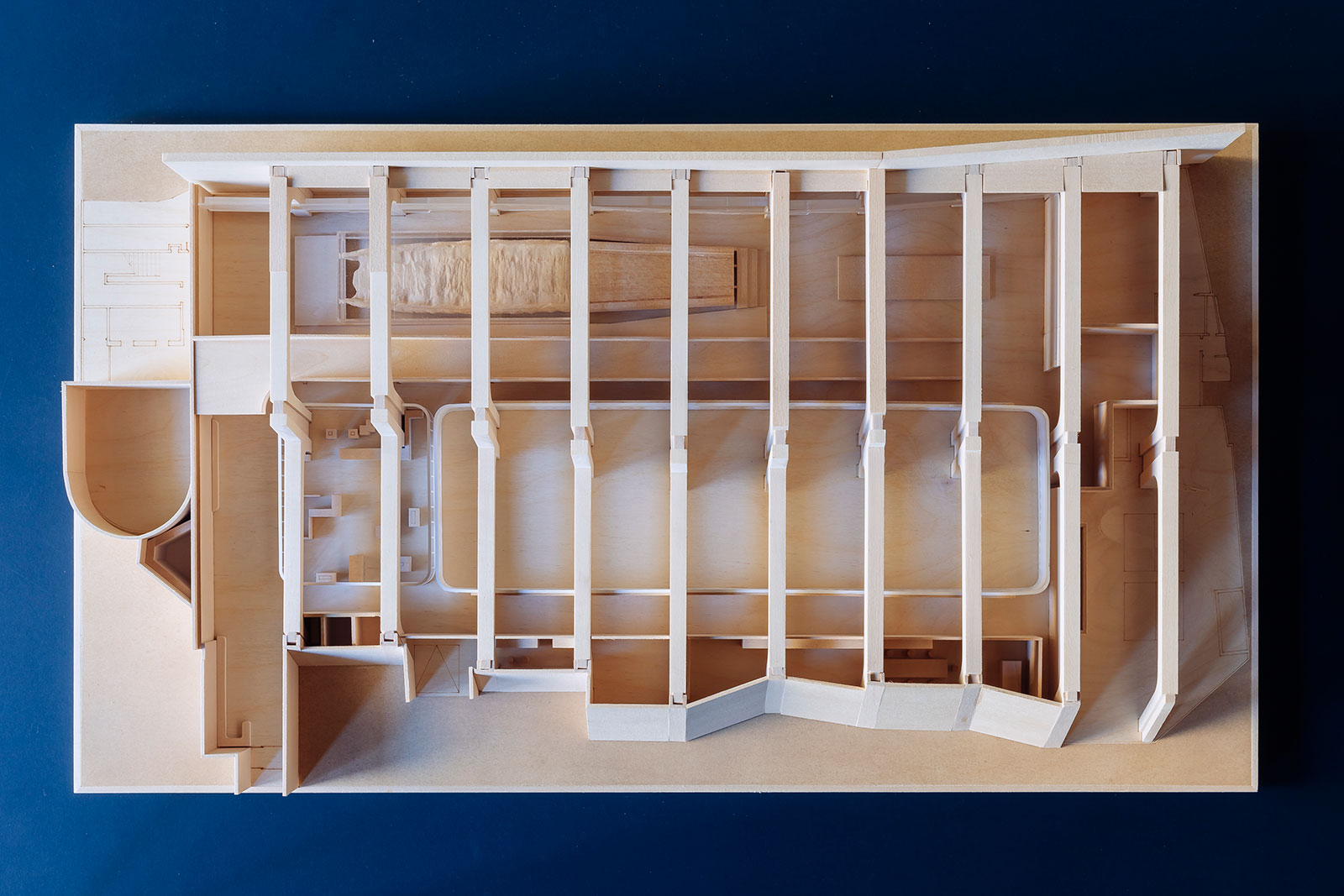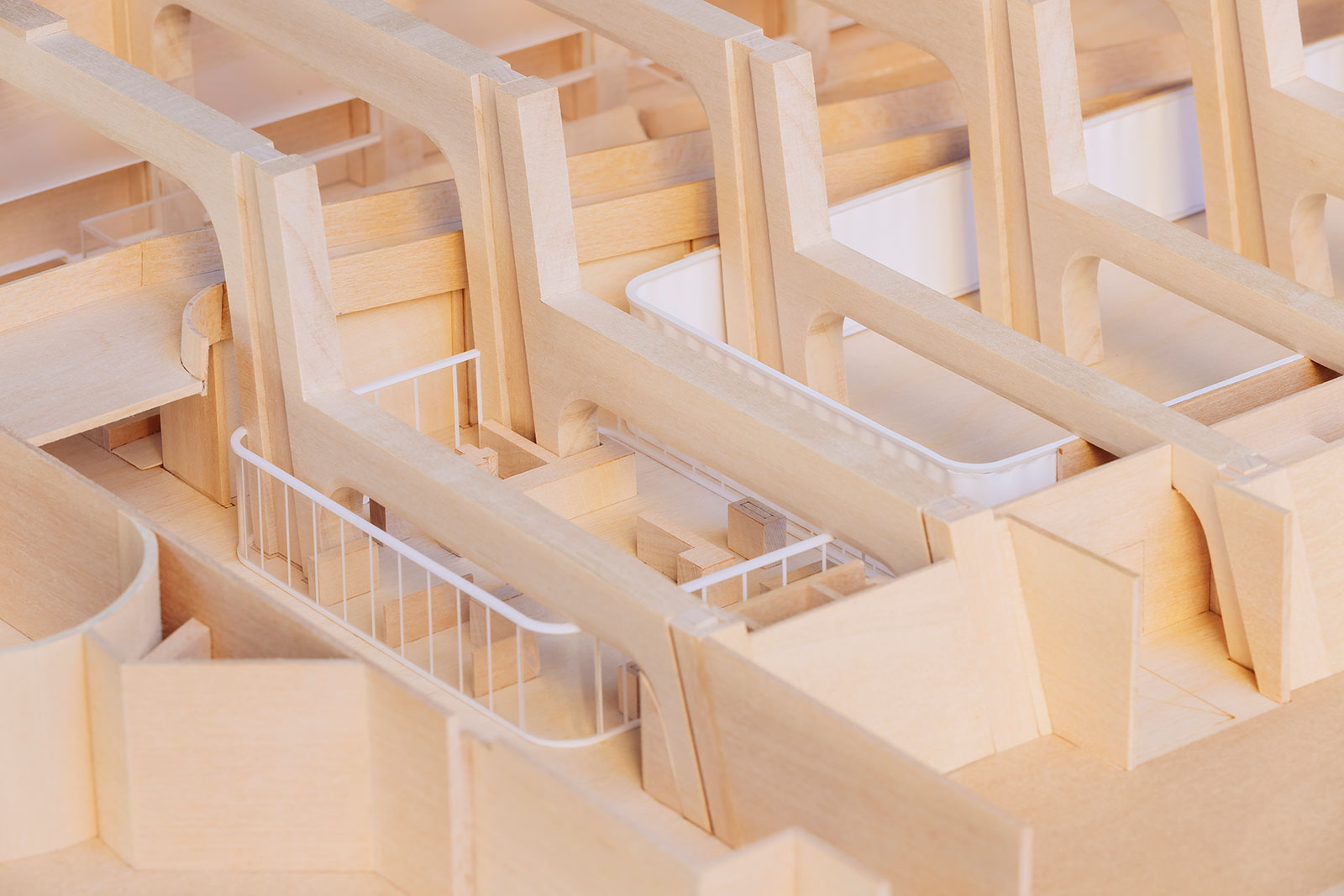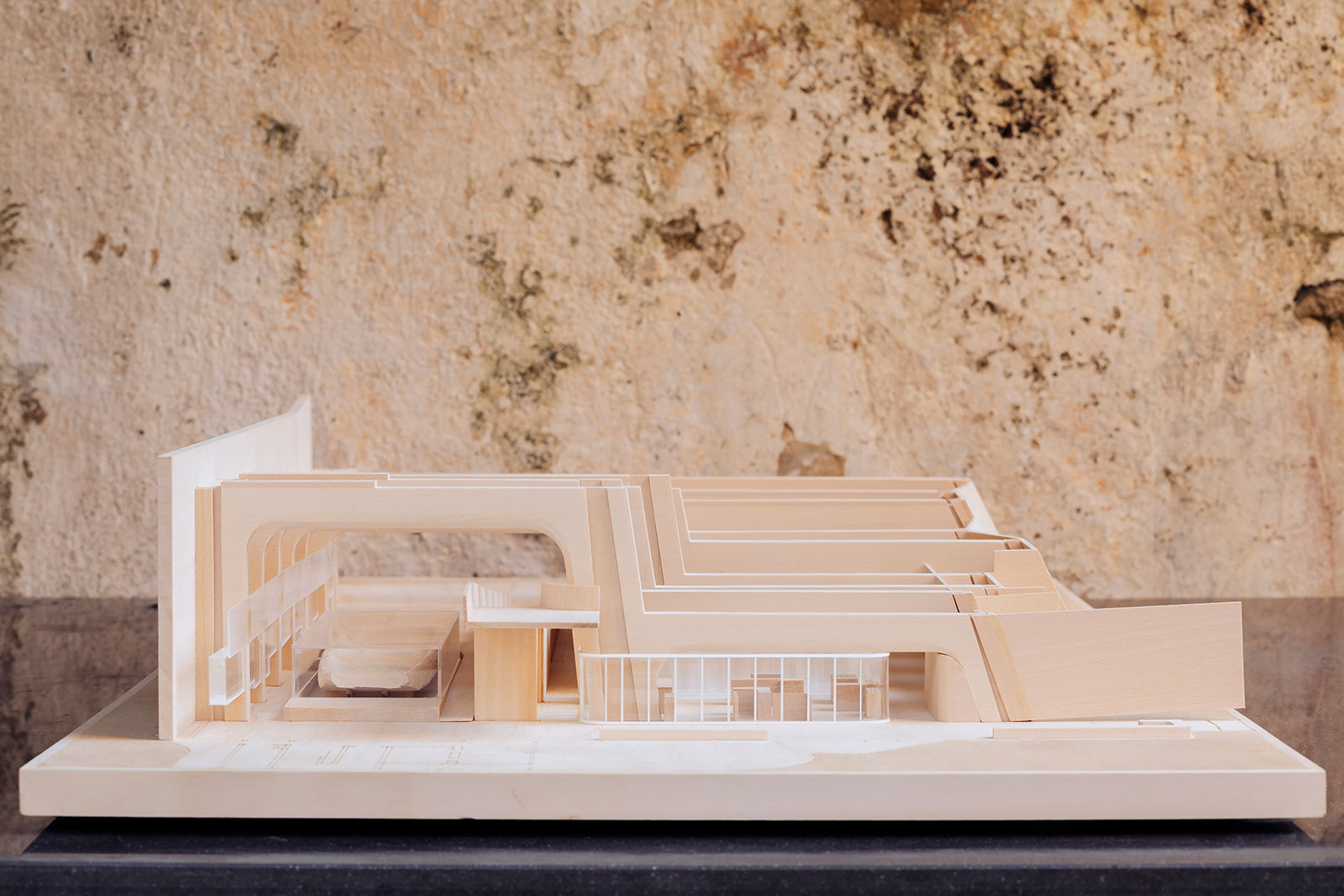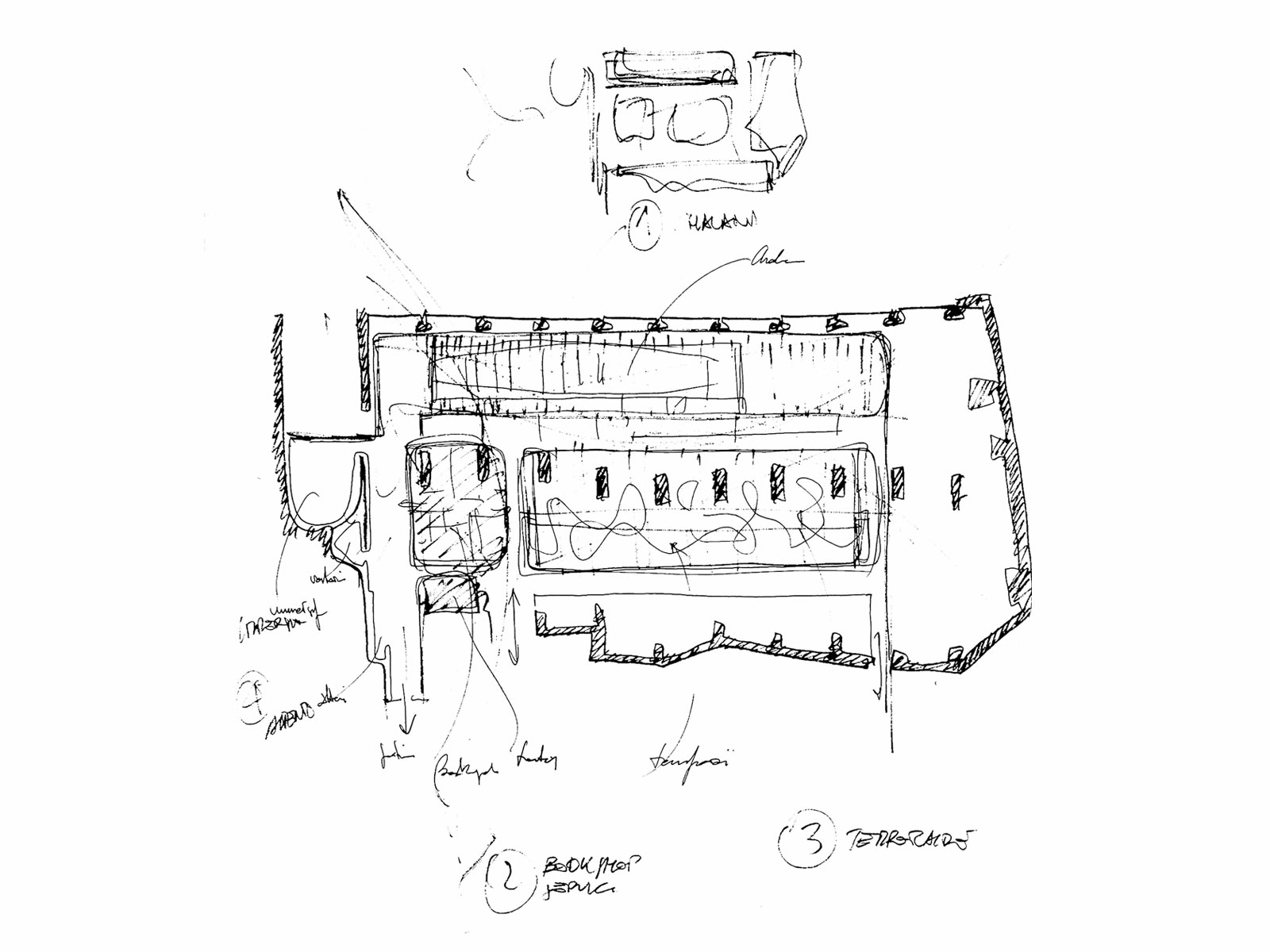 Gallo-Roman Lugdunum Museum

Lyon, France
2021

program: Exhibit installation dedicated to the LSG4 Roman barge and the redevelopment of the first floor of the Gallo-Roman Lugdunum Museum in Lyon: permanent exhibition space in Le Chaland, temporary exhibition space, immersive space, creation of a sales point (library, reproductions of archaeological works, …), arrangement of the reception / ticket office area, technical rooms, arrangement of the ramp connecting level 1 to the upper levels of the Museum
> total area: 1 690,27 m²
> permanent exhibition space: 600 m2
> temporary exhibition space: 500 m2
> sales point: 100 m2
> reserved areas, technical and management area for temporary exhibitions: 120 m2
> logistic depot dedicated to the barge: 50 m2
client: Métropole de Lyon
Délégation générale aux ressources
Direction du patrimoine et des Moyens Généraux
Service Ressources
project: Alfonso Femia / Atelier(s) Alfonso Femia con Migliore+Servetto Architects
structural engineering: COGECI
services engineering: Thermi-Fluides
economy control officer: Procobat
lighting: Agence ON
acoustics: Peutz & Associés
art preservation: Patricia Dal-Pra
images: ©Atelier(s) Alfonso Femia, Diorama, Migliore+Servetto Architects
wooden model: Stefano Rossi
photos: ©S. Anzini
"In the heart of the Lugdunum Museum, each of us can experience History, the kind that teaches us that we are Time" AF
THE STRENGTH OF THE ENCOUNTER BETWEEN MAN AND TIME
Museums are spaces that speak about the territory and its history.
Therefore they must maintain a perception hierarchy to perfectly tell the breadth of each piece of history.
Storytelling is the only empathic, scientific and sincere way that allows everyone to meet their curiosity, their ability to discover and be amazed.
Exploring our past through time and the physical expressions – objects – that Man has imagined, built, and used, is one of the strongest emotions that exist.
In the heart of the Lugdunum Museum, each of us can experience History, the kind that teaches us that we are Time.
Thus, our intervention for the exhibit installation dedicated to the LSG4 Roman barge and the redevelopment of the first floor of the Gallo-Roman Lugdunum Museum in Lyon offers continuity to the existing building's strengths.
A journey of discoveries and encounters.
A spatial sequence that moves from inside towards outside and vice versa.
A project that stages and enhances the roman barge by highlighting its dimensions and narrating its relationship with water, its role as a means of transport for people and objects.
Different moments of life are explained through it and this extraordinary discovery helps us learn. Every day becomes ART.
Light, matter, perception, sensations: these are the guidelines that led us to imagine a place that embraces us, offering collective visibility to the Roman barge and its objects. Everything is enhanced by the light installations that create an immersive atmosphere, suspended in time.
Our project creates a strong and decisive dialogue between the building, the scenography, and the artwork looking for a balance between respect and consistency to provide everyone with the satisfaction of being able to please their own curiosity.