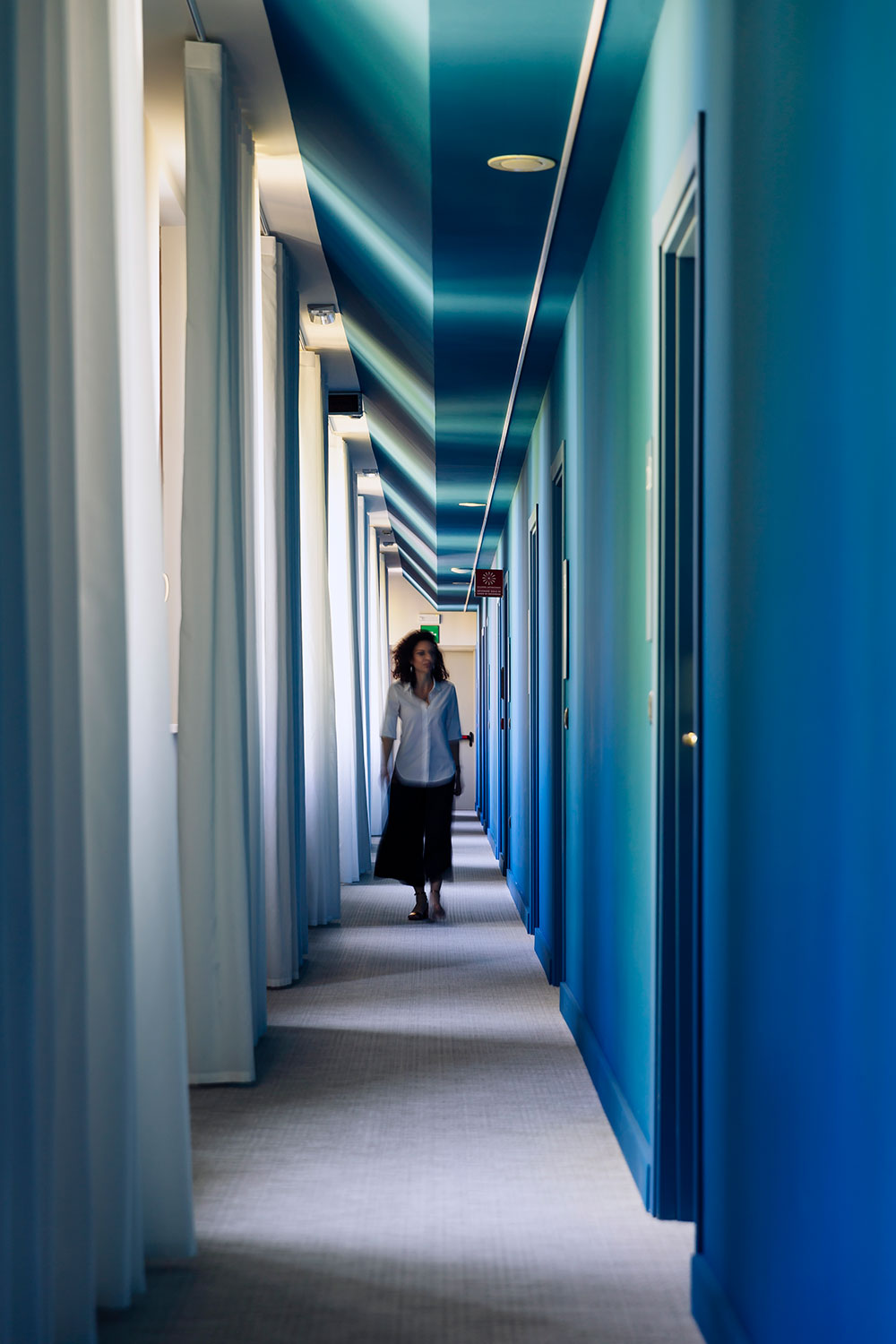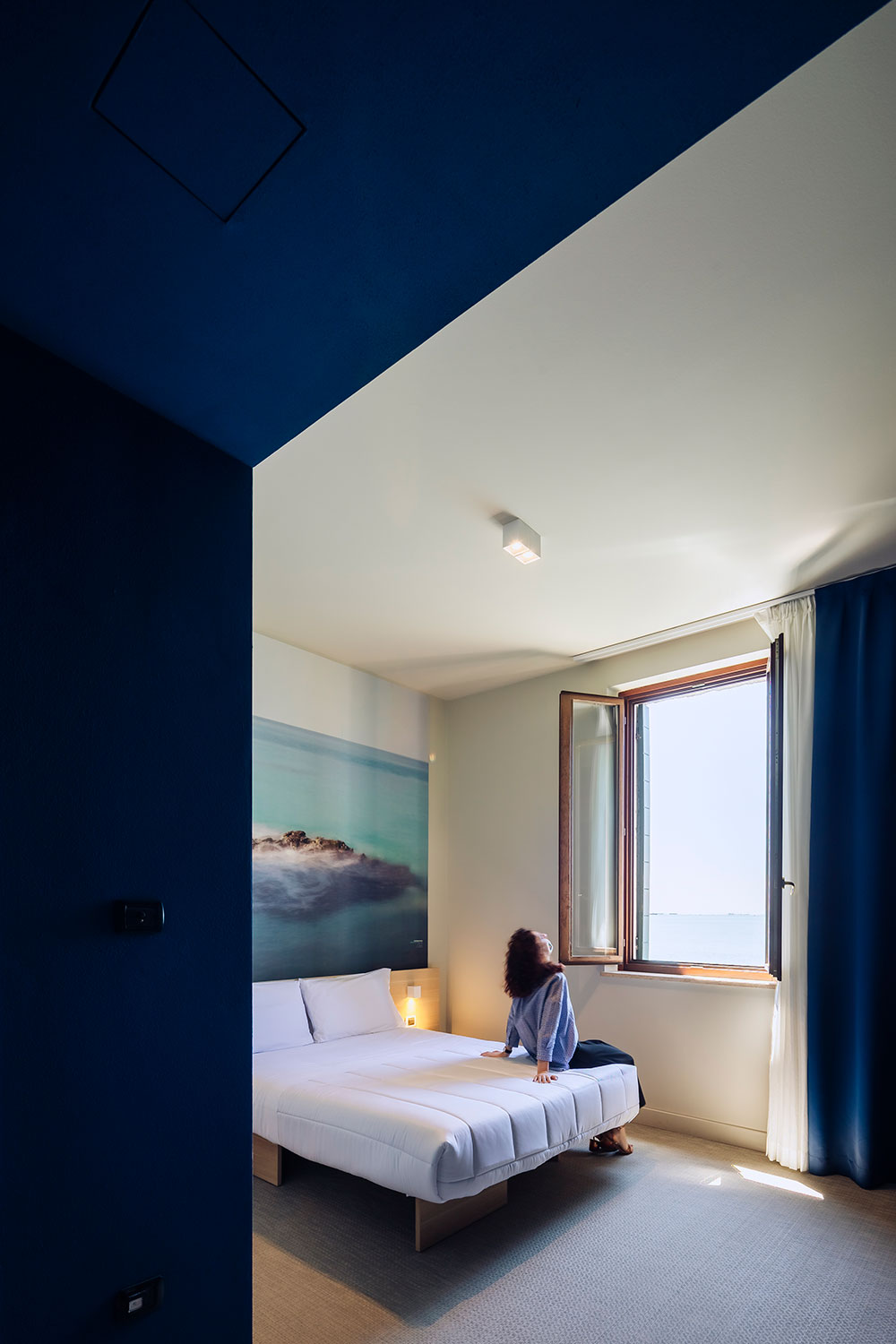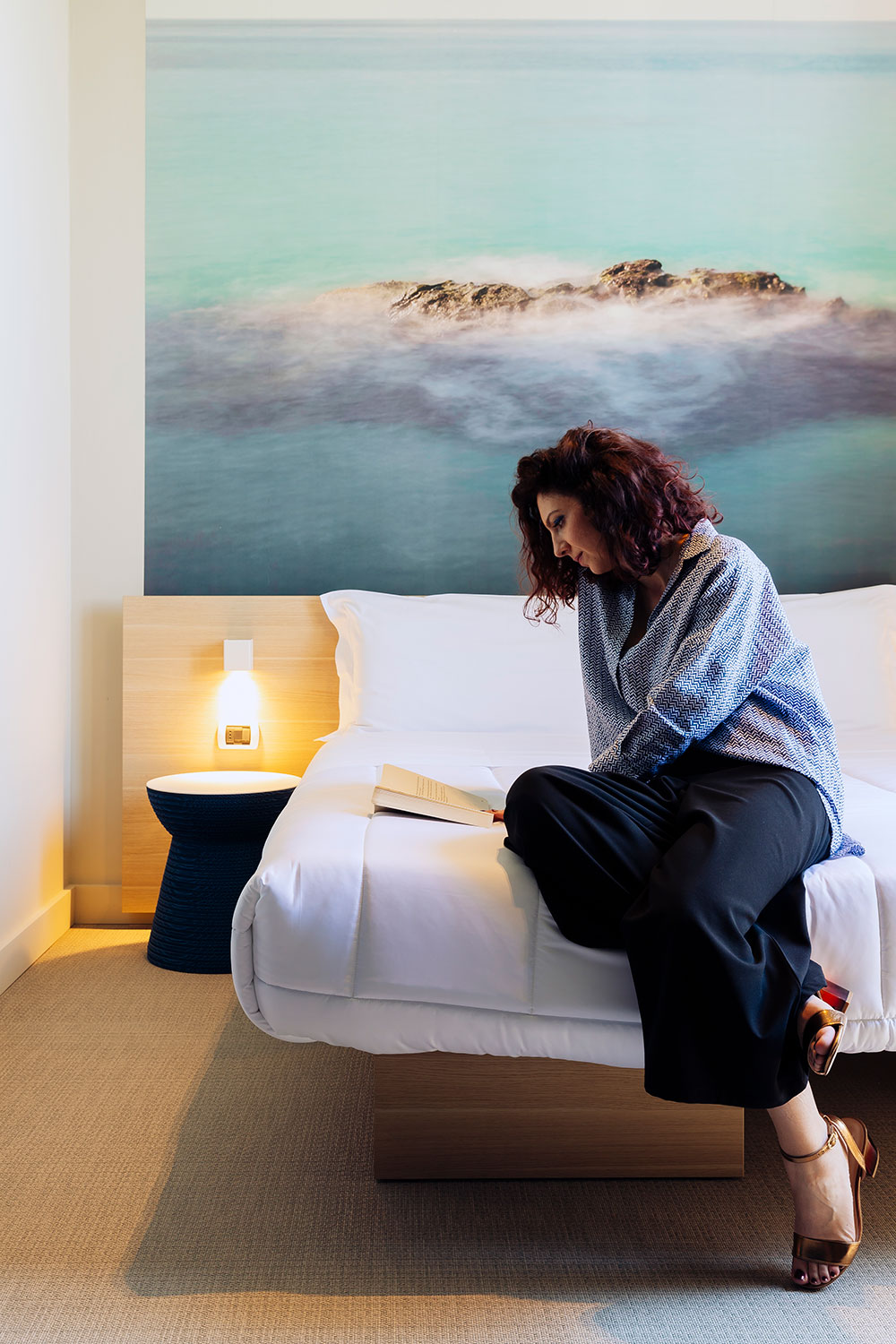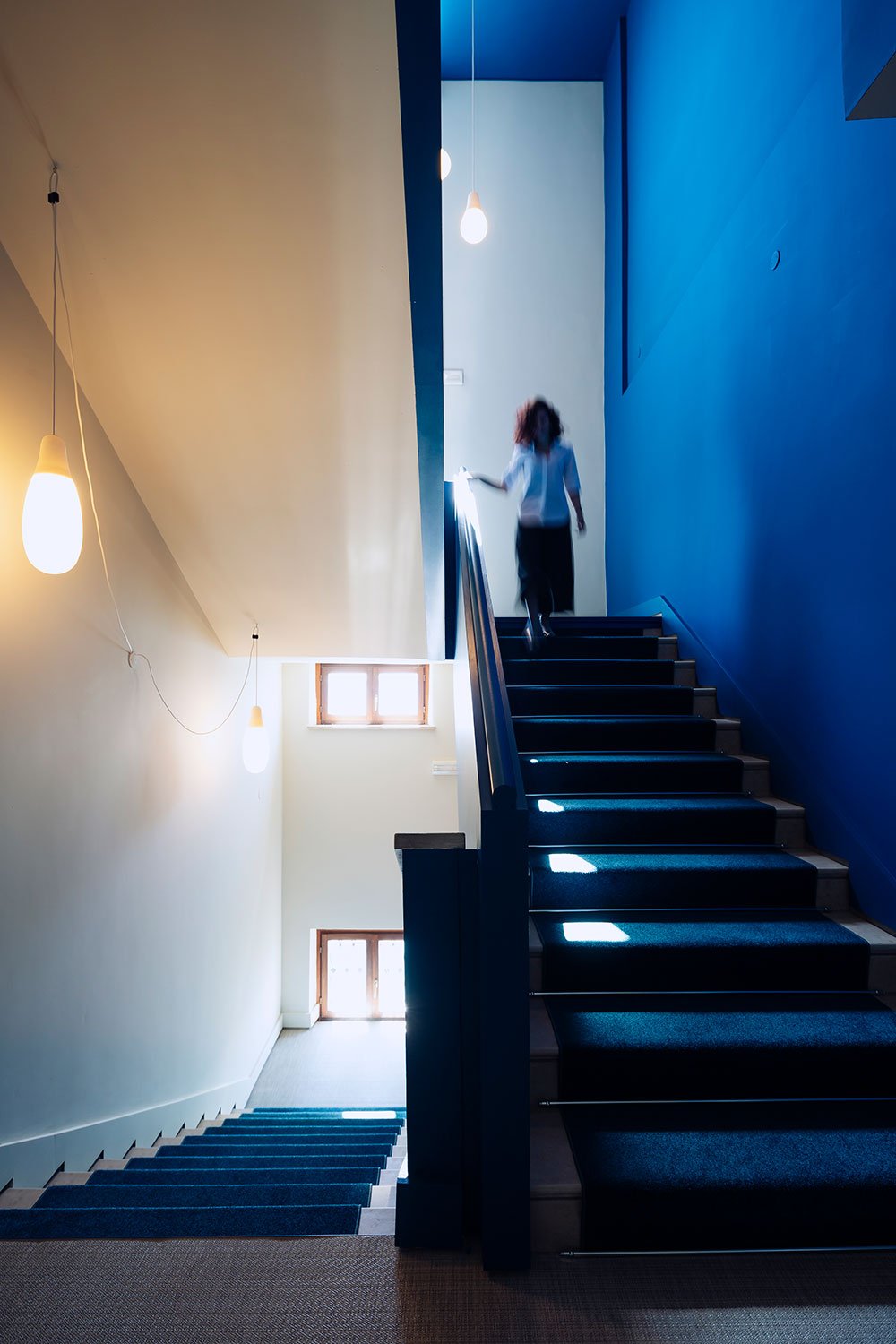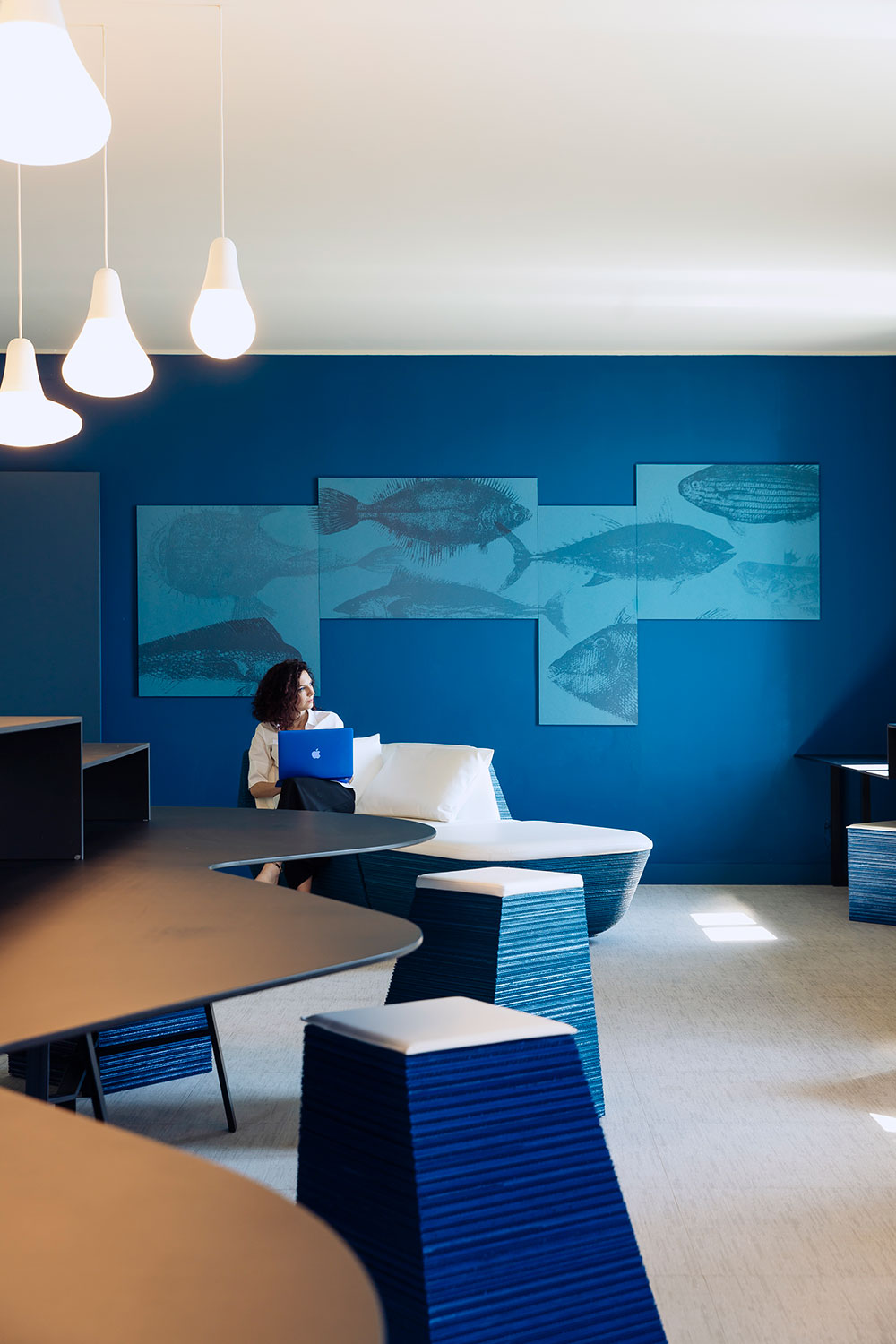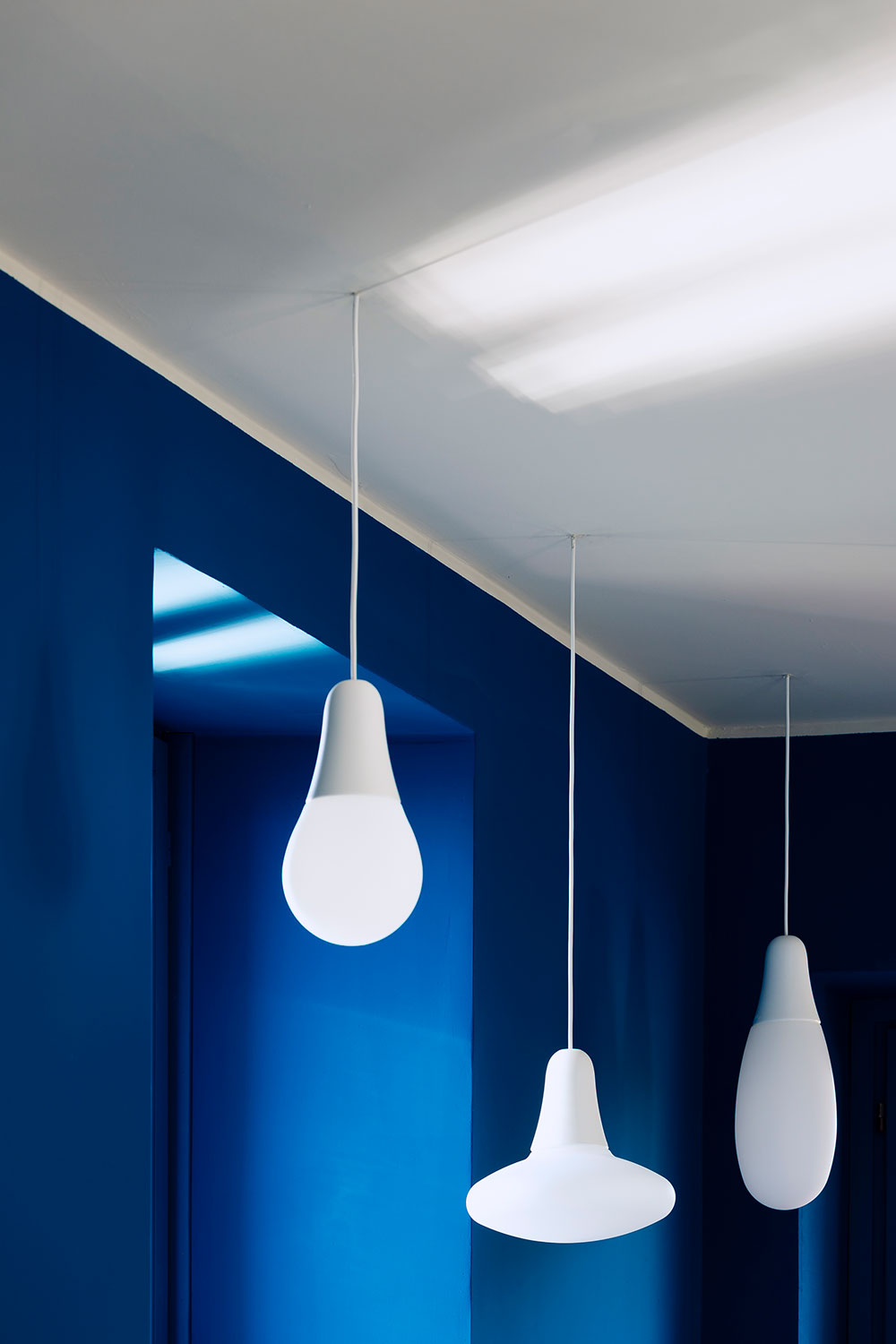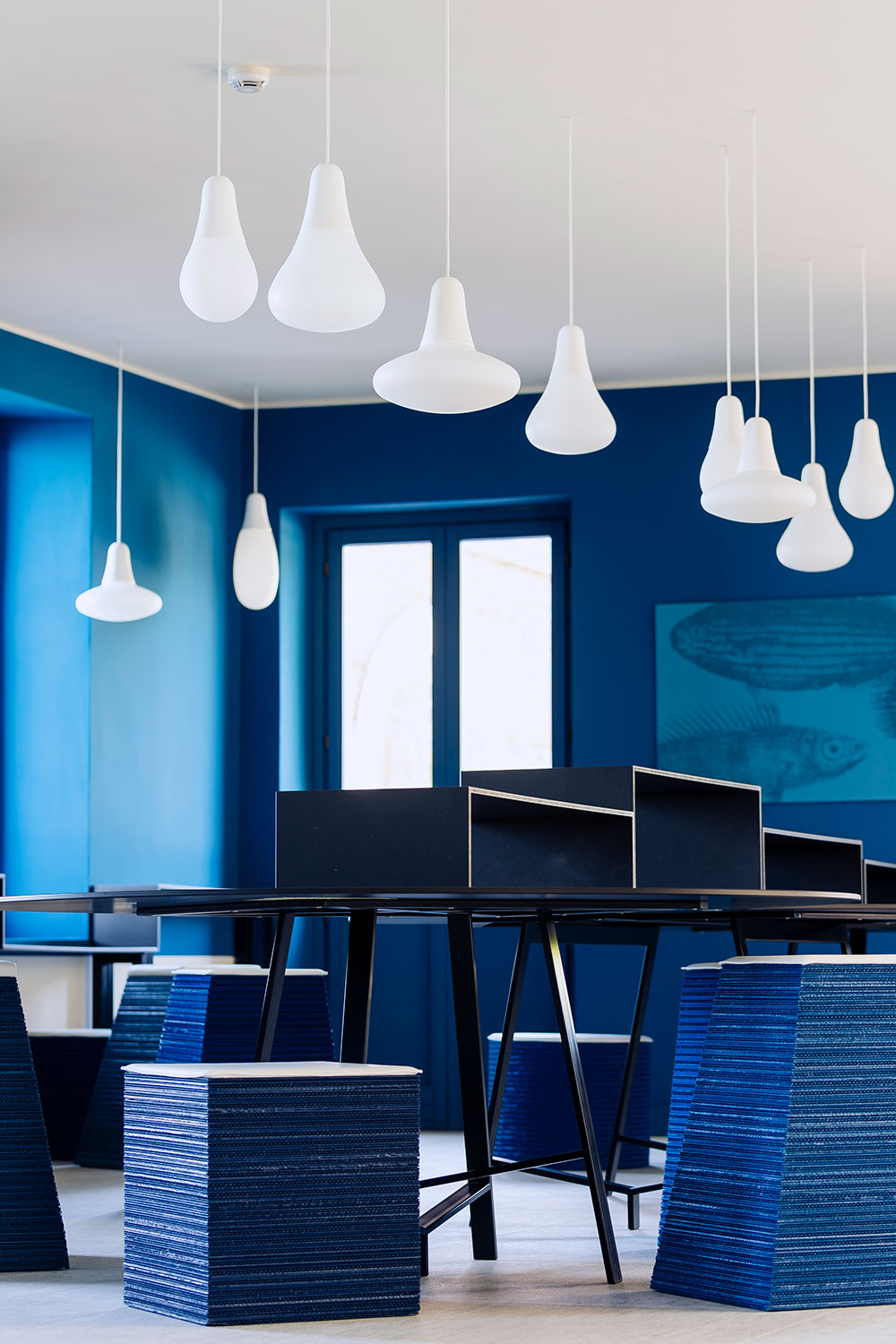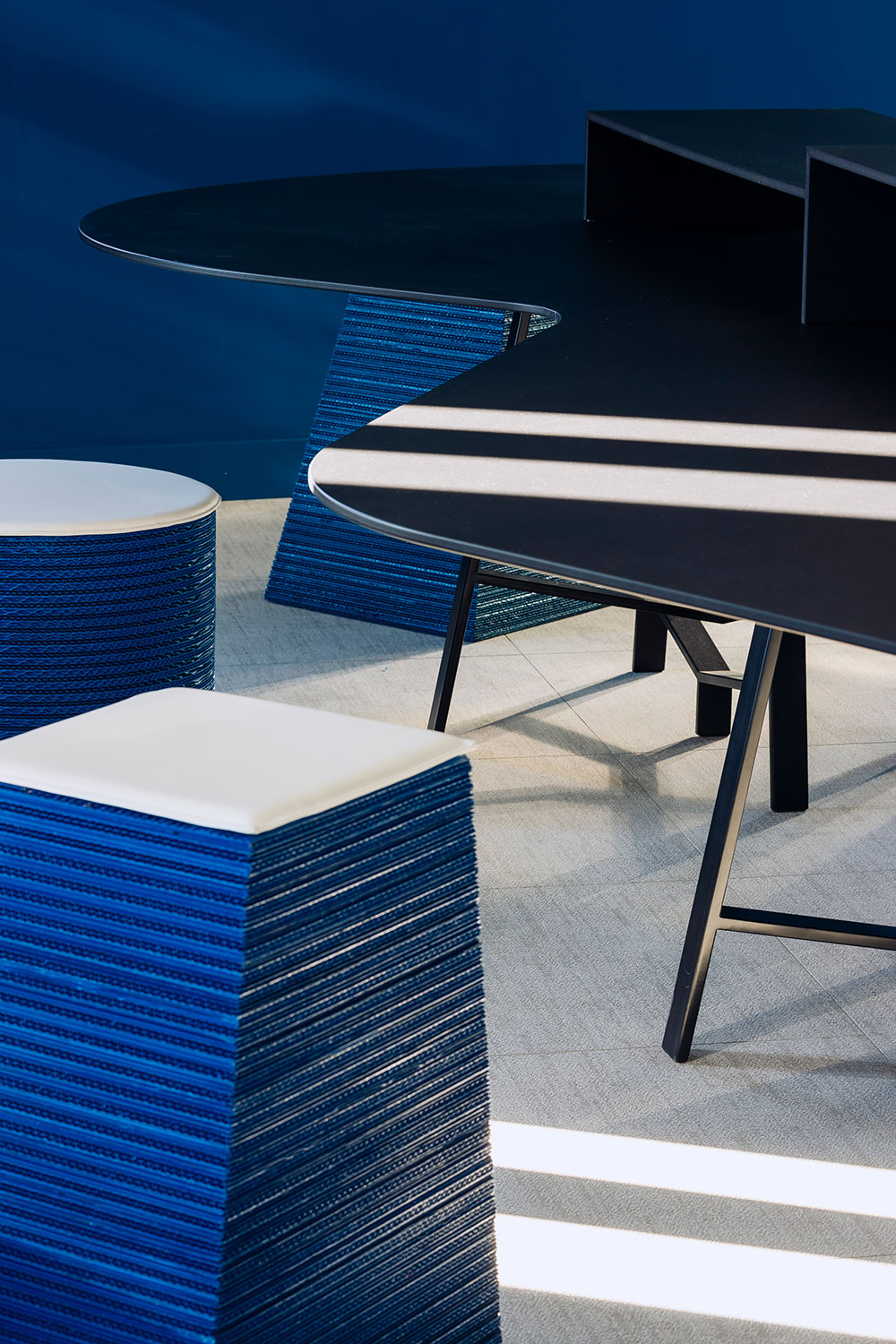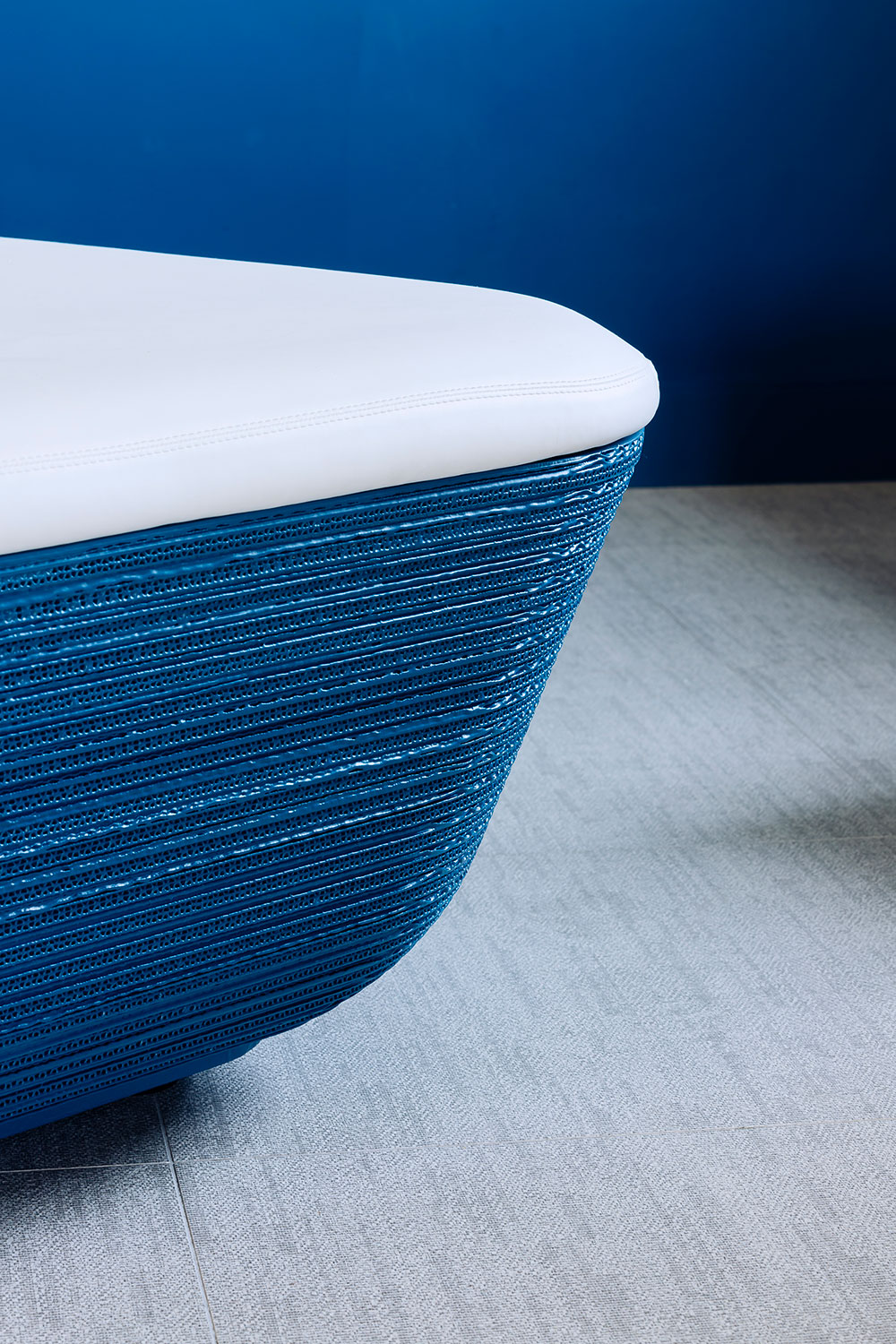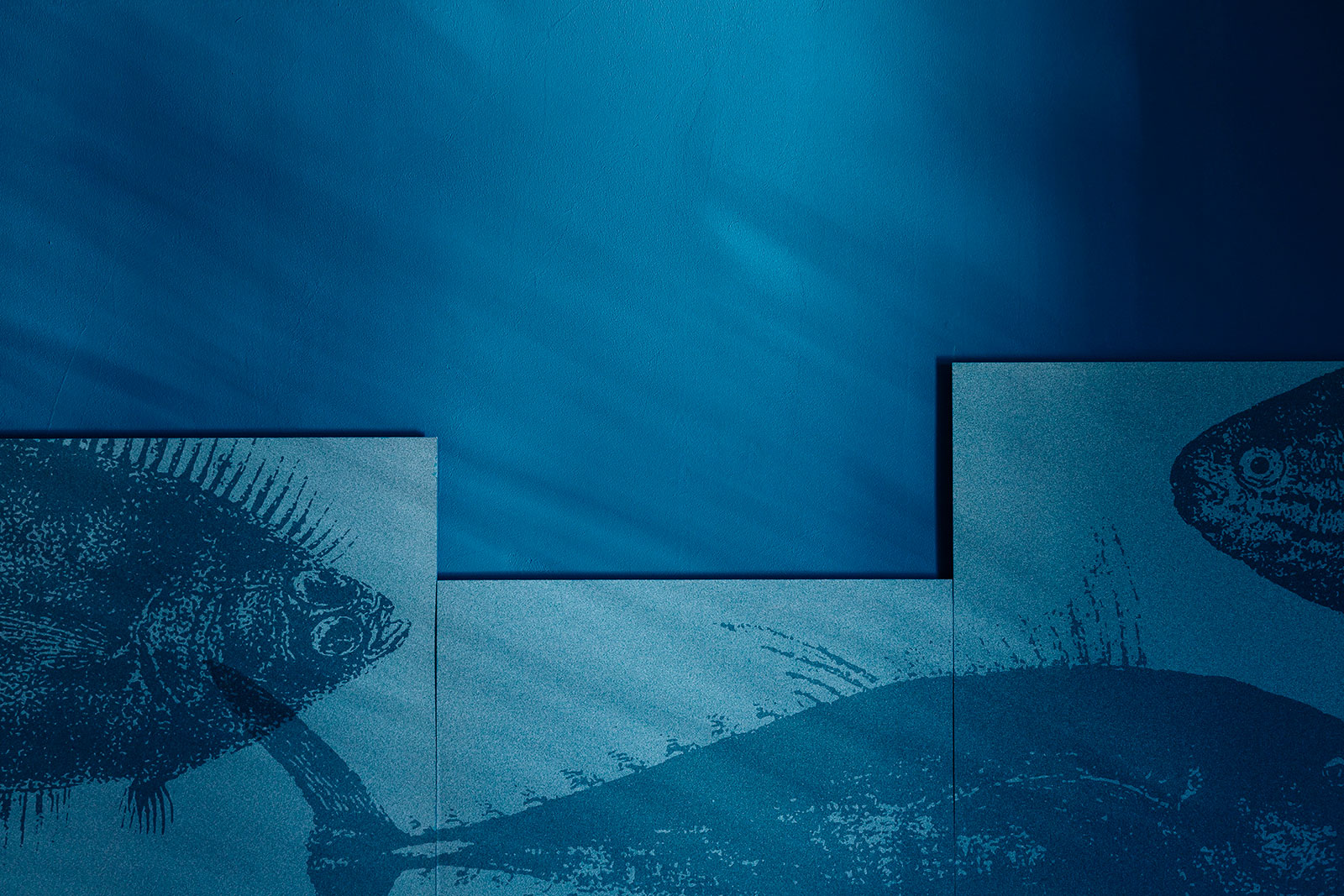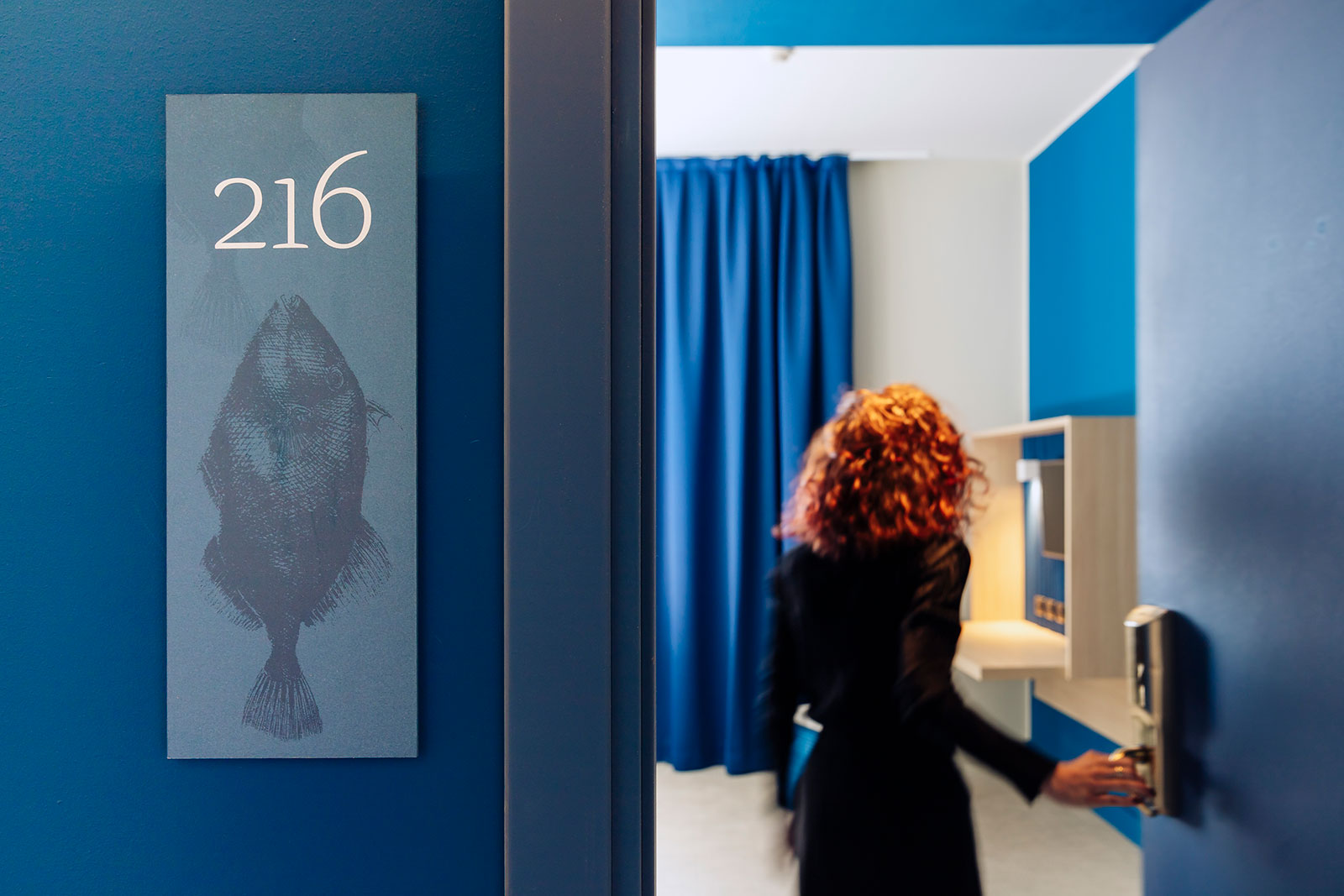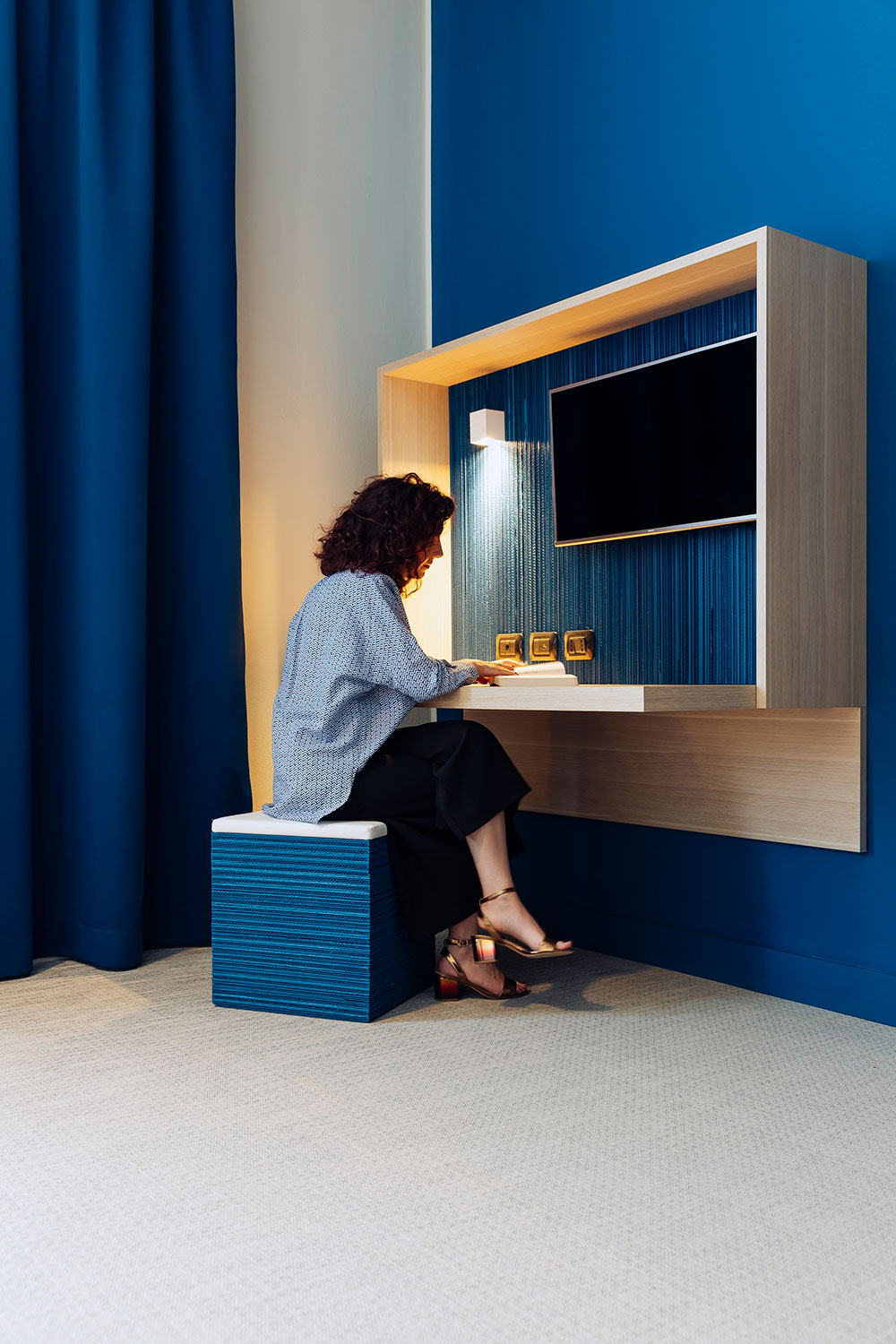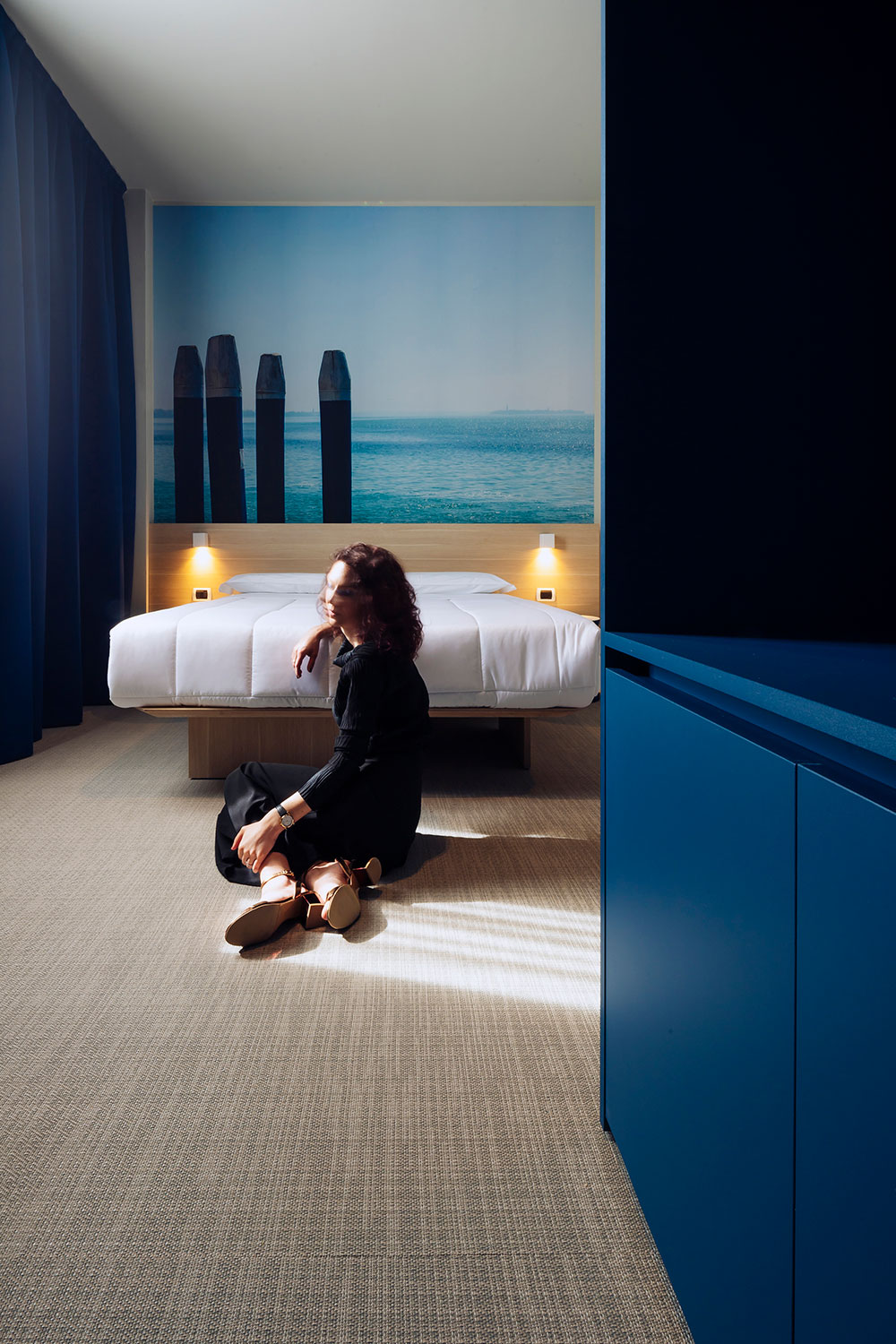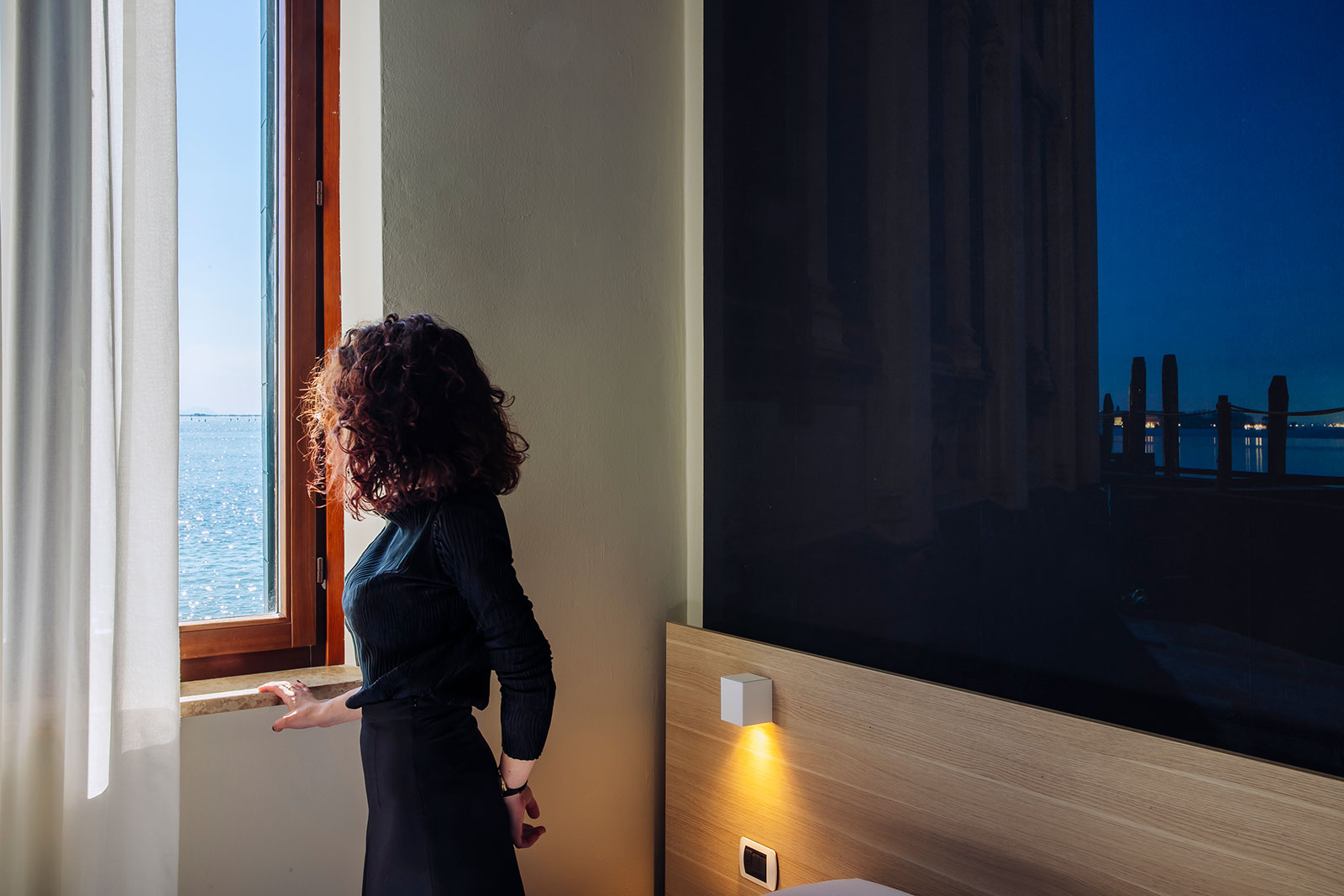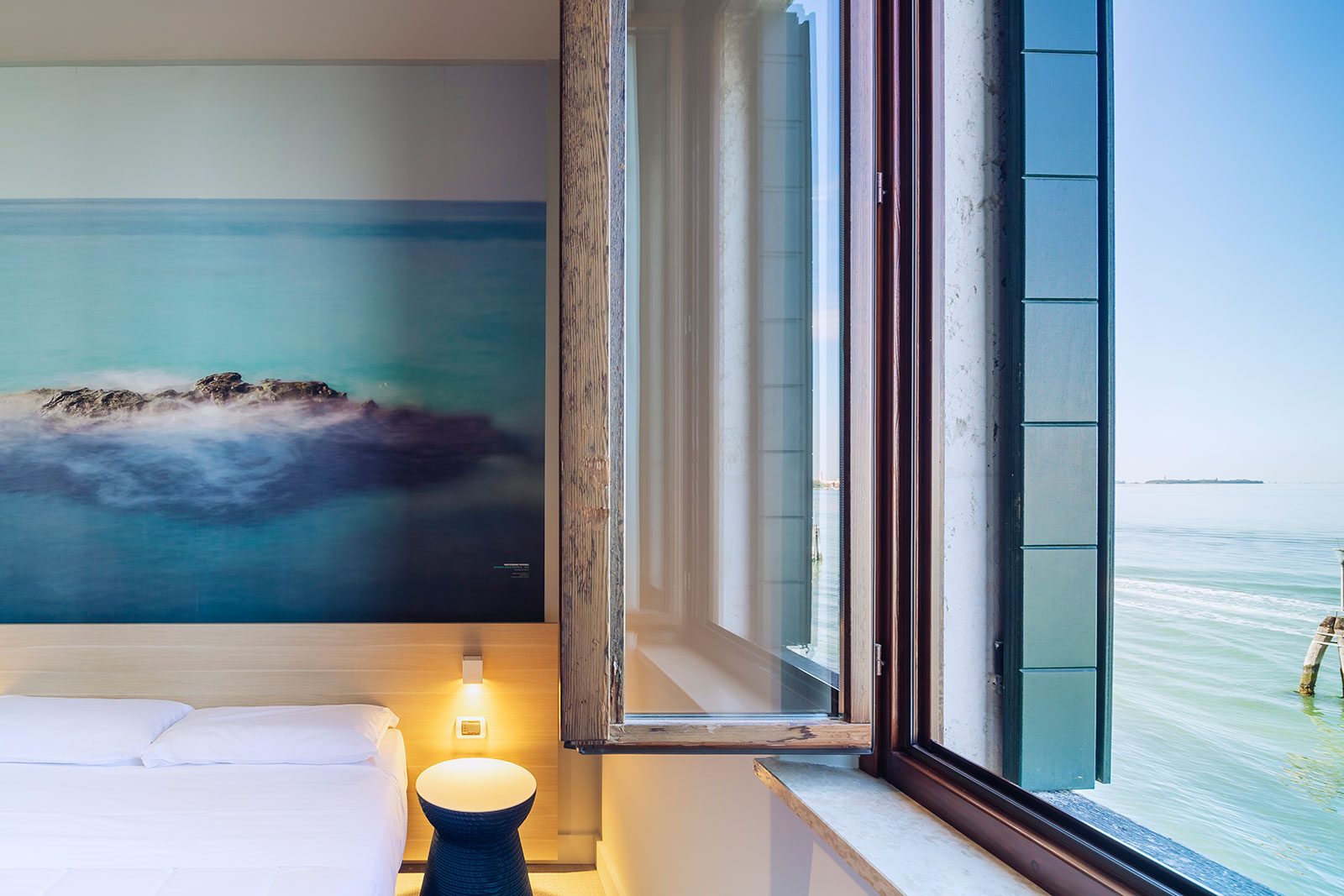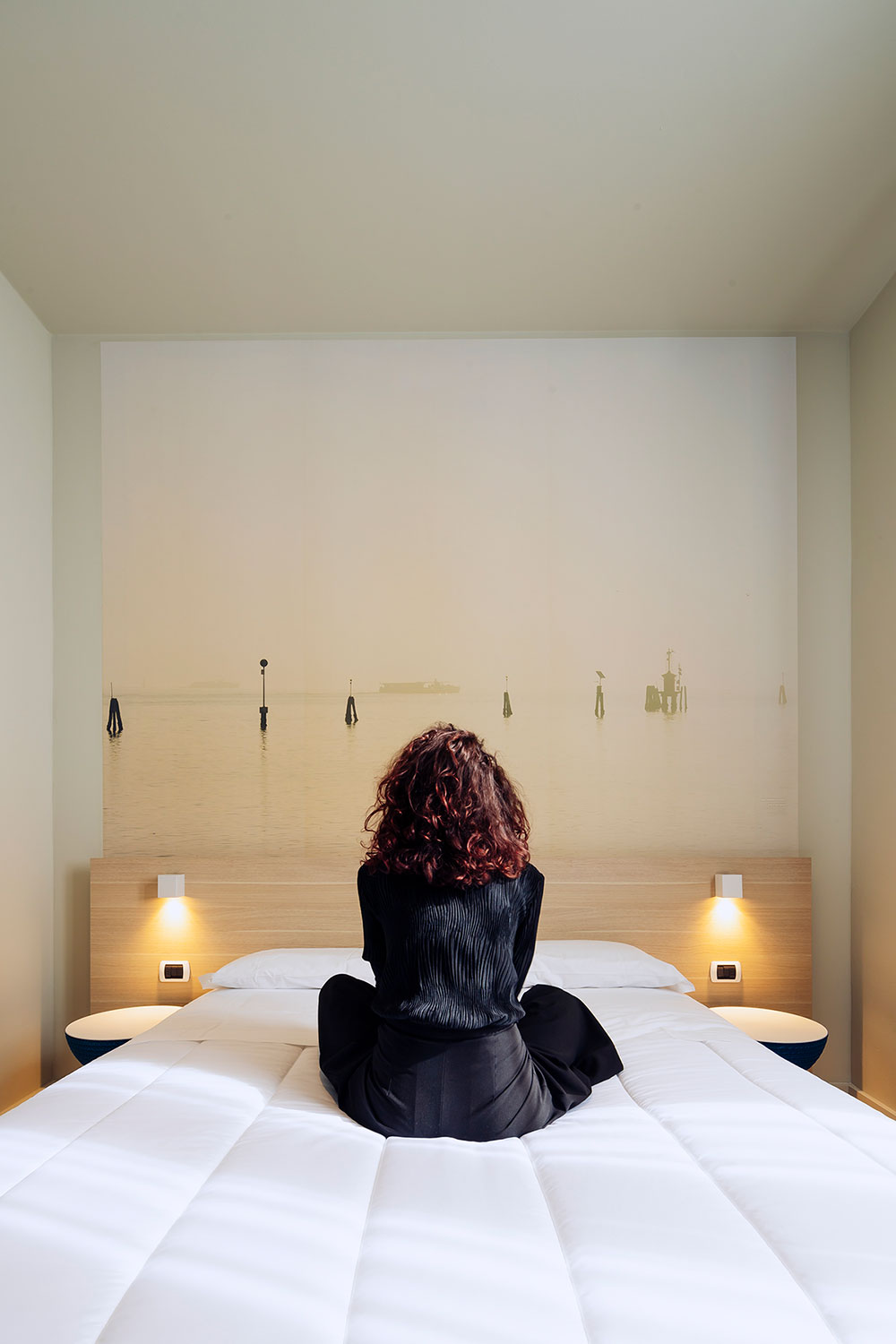 Hotel Centro Soggiorno San Servolo
San Servolo, Italy
2021

program: Modernization project of 18 rooms, the entrance hall and the related distribution spaces
total area: 800 m2
client: San Servolo Servizi Metropolitani di Venezia
interior design project: Alfonso Femia / AF*Design
photos: ©S. Anzini
"An ideal place to linger in contemplation of the horizon, the slow time of the sea, and the fast time of the city of Venice." AF
The renovated building is now a collective space that welcomes the function of hospitality declined in spaces for meetings, work, and study. Shades of blue are the dominant tones that transform the walls of the stairwells and common areas of the Hotel Centro Soggiorno San Servolo into moments of reconciliation of the stratified memories in the building.
Nowadays, marked by the colors of the island, it is characterized again by calmness: an ideal place to linger in contemplation of the horizon, the slow time of the sea, and the fast time of the city of Venice.
The project involved minimal interventions, measured and respectful architectural gestures which – while supporting the peculiarity of the spaces – have completely transformed the accommodation.