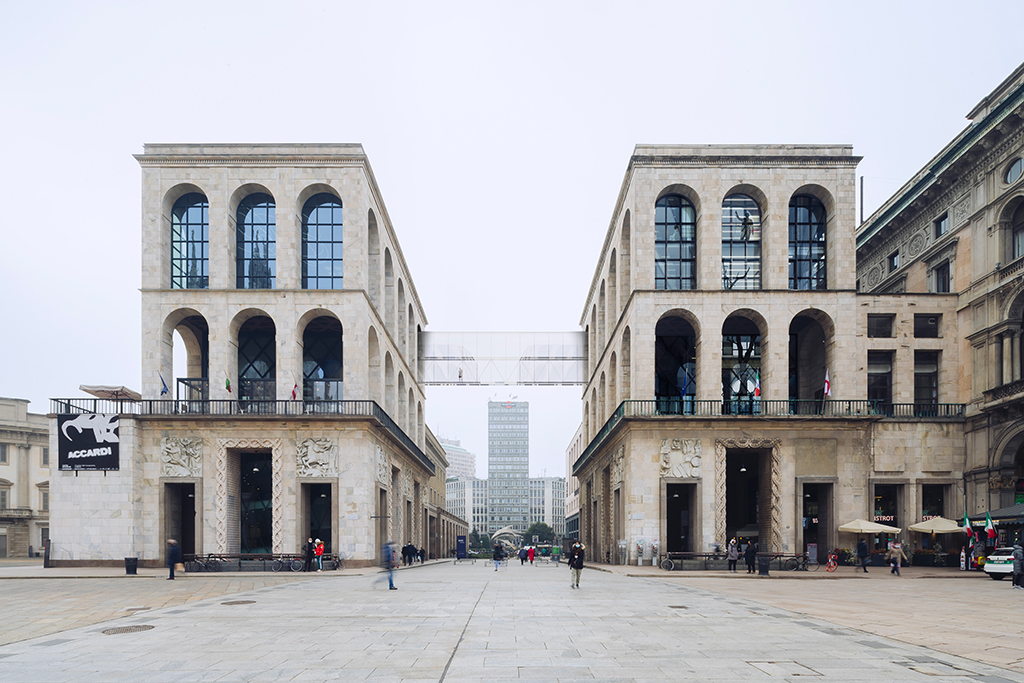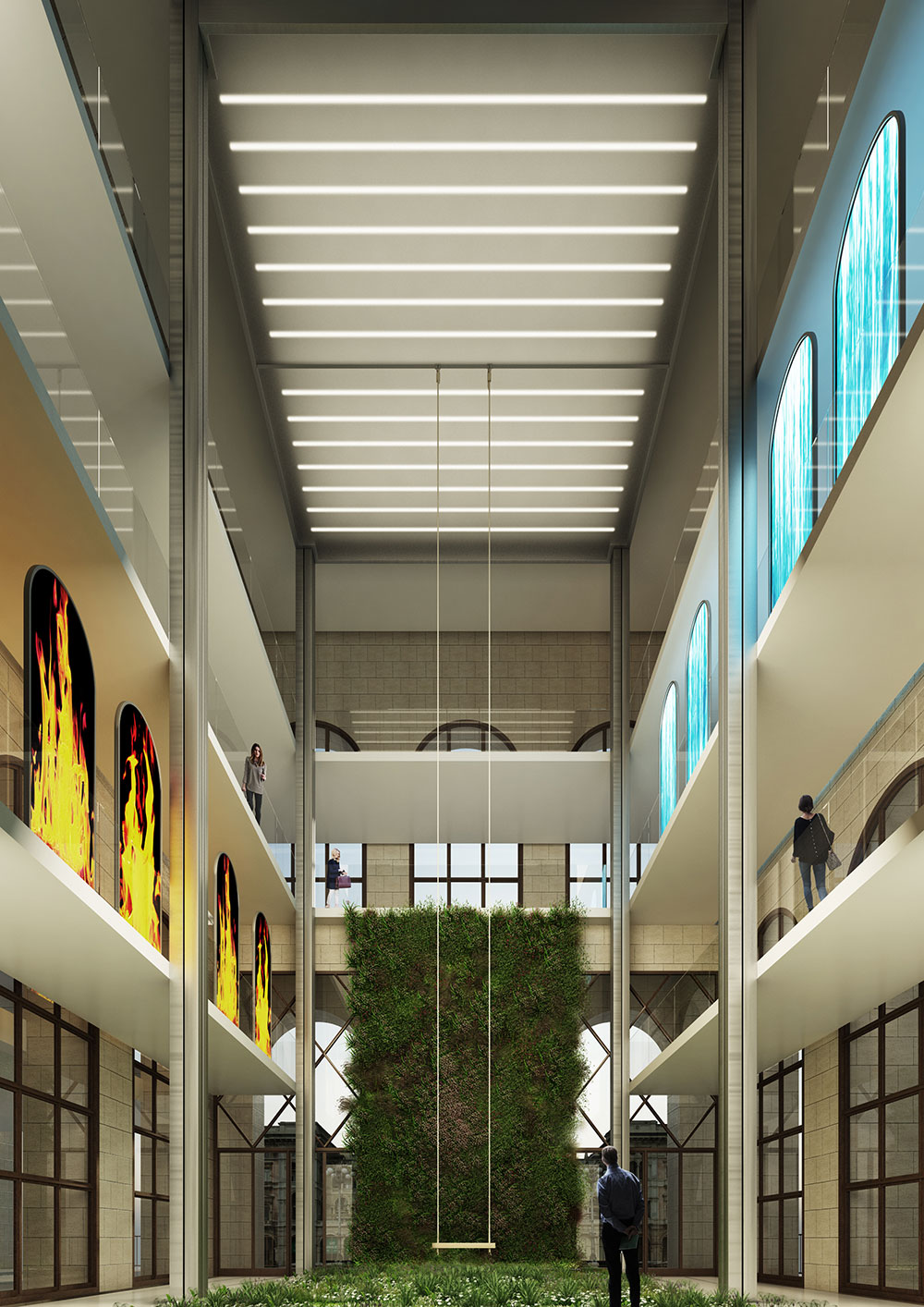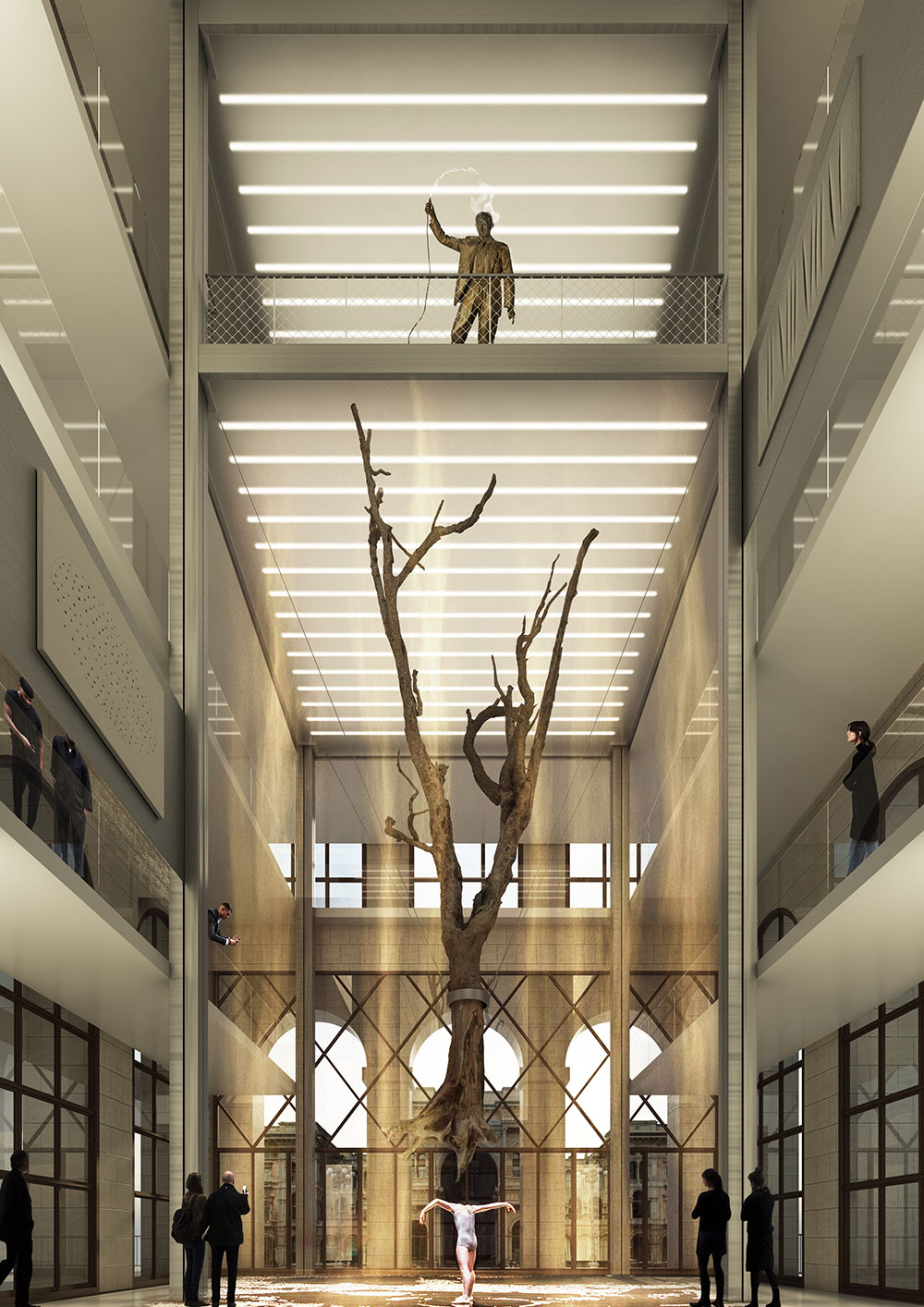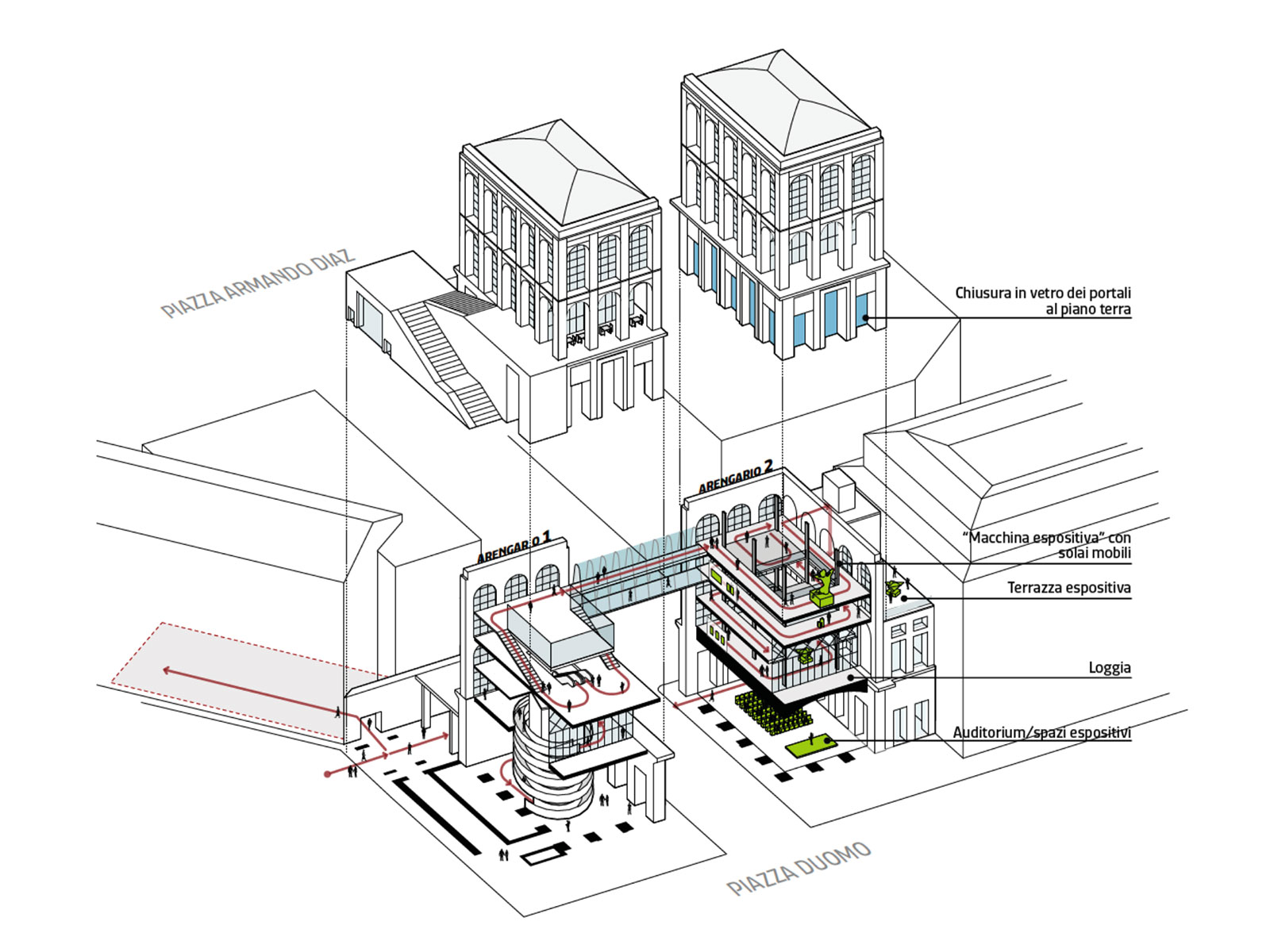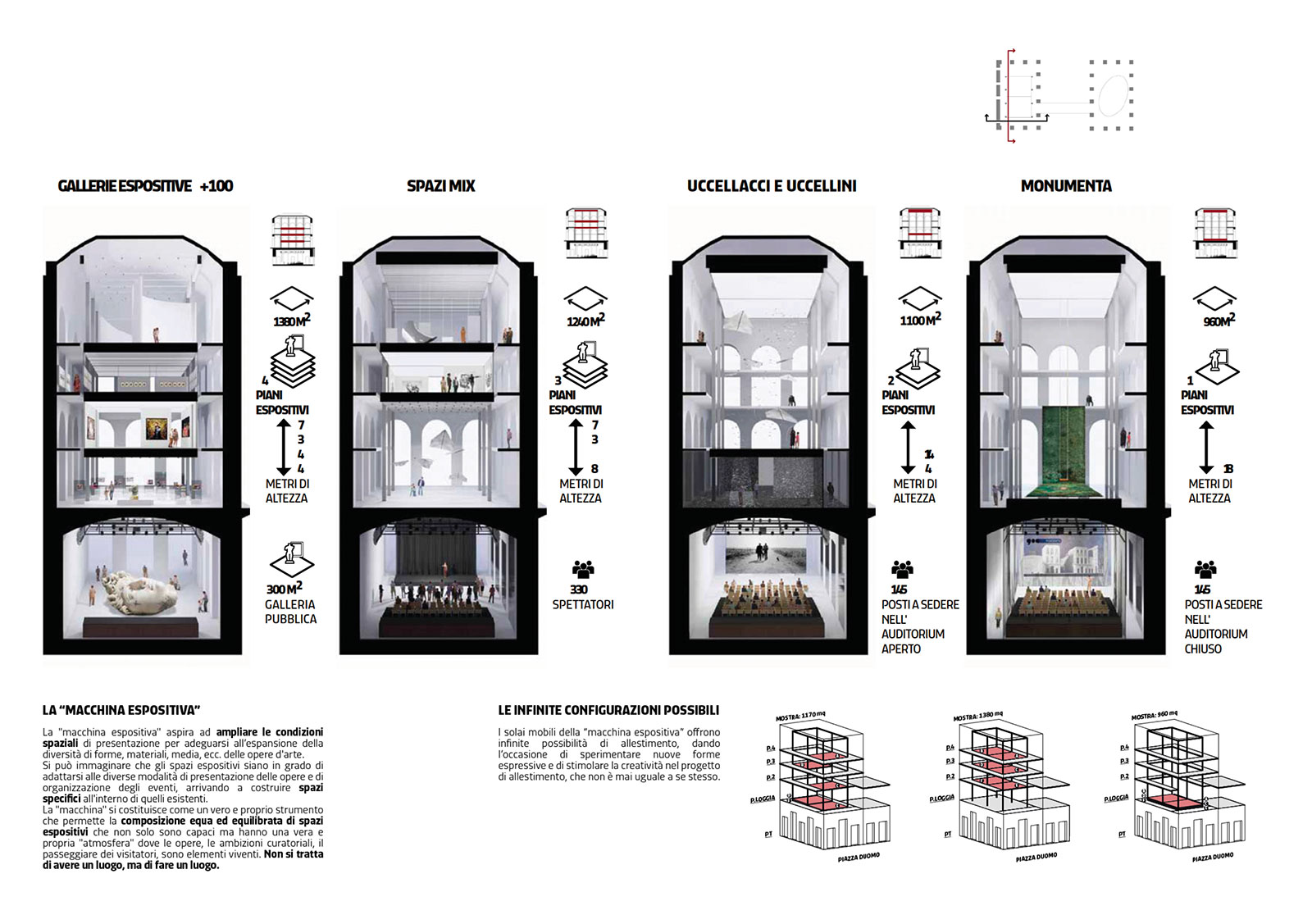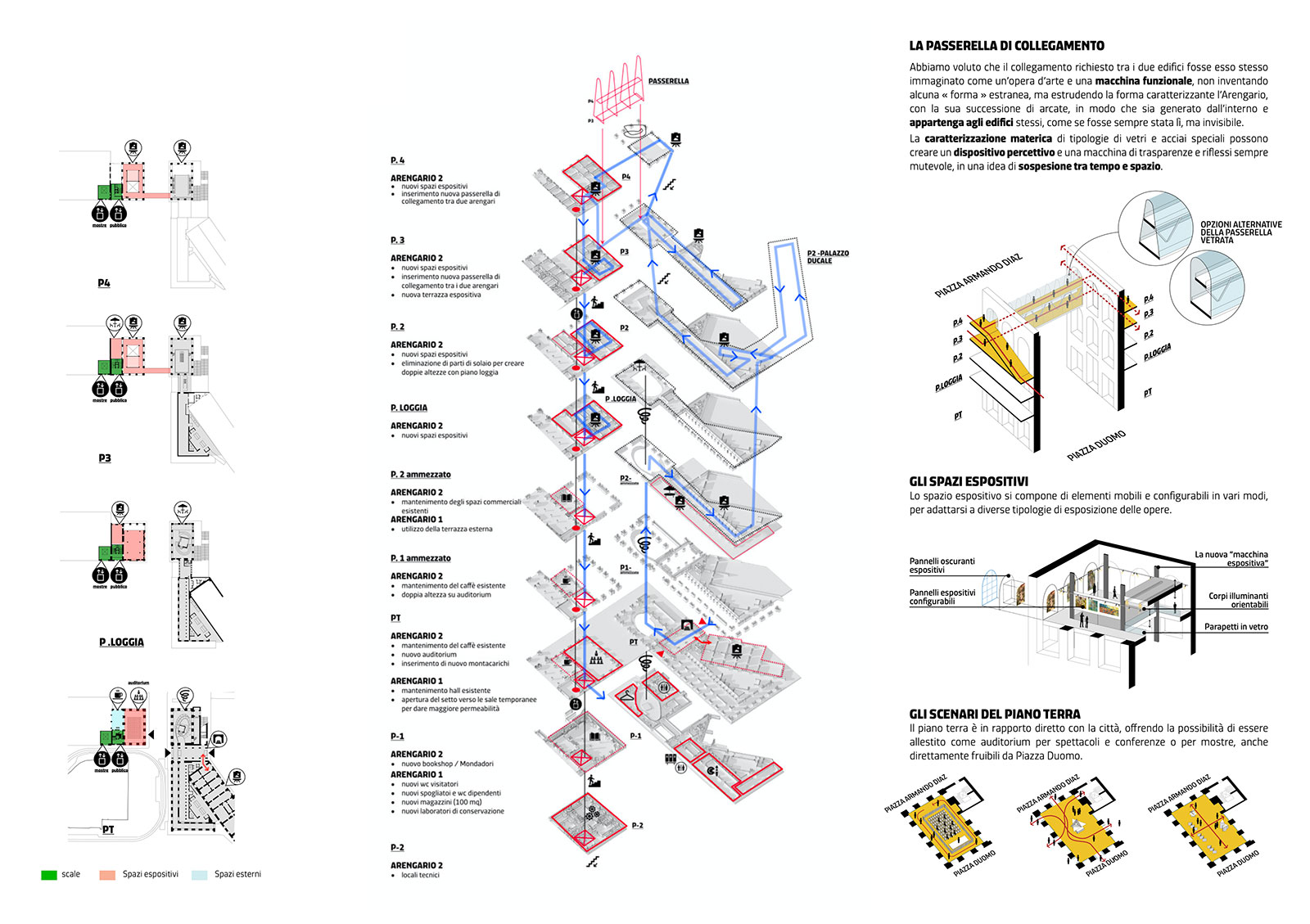 Novecentopiùcento

Milan, Italy
2021

program: Reconversion of Milan's second Arengario in a museum
client: Comune di Milano
project: Alfonso Femia / Atelier(s) Alfonso Femia with
installation project: Ducks Scéno
images: ©Atelier(s) Alfonso Femia
photos: ©S. Anzini
"This dialogue between full and empty, between fixed architecture and transformable architecture, symbolizes the new identity of the Novecento Piucento Museum: a living, contemporary, active, cultural space open to the citizens." AF
The exhibition space is fundamentally the place where people and artwork meet.
This "machine" aspires to expand its space to match the expanding diversity of forms, materials, media, etc. of the collection of artwork it welcomes within it.
The exhibition spaces will be able to adapt to different possible ways of presenting artwork and organizing events, going so far as to be able to create specific spaces within the existing ones.

A DUO
The two Arengario buildings, dedicated to art and the public, each offer strong, complementary, and unique visitor experiences. This dialogue between full and empty, between fixed architecture and transformable architecture, symbolizes the new identity of the Novecento Piucento Museum: a living, contemporary, active, cultural space open to the citizens.

Closed-open // contraction – expansion
The [urban] public space between the two Arengario buildings is a space for "Piucento" to express itself; the museum can expand into it, just as the [urban] public space can fit into it.