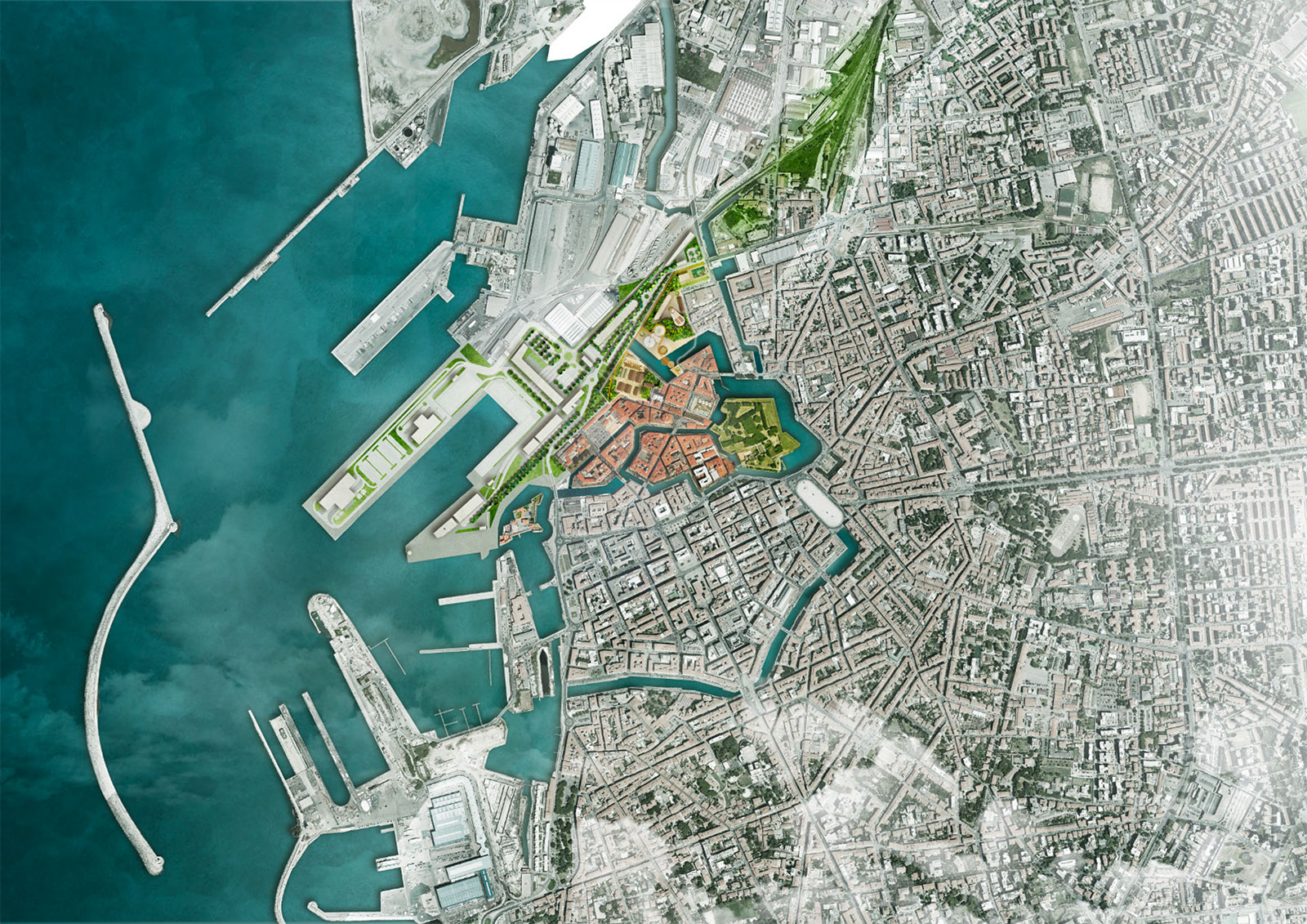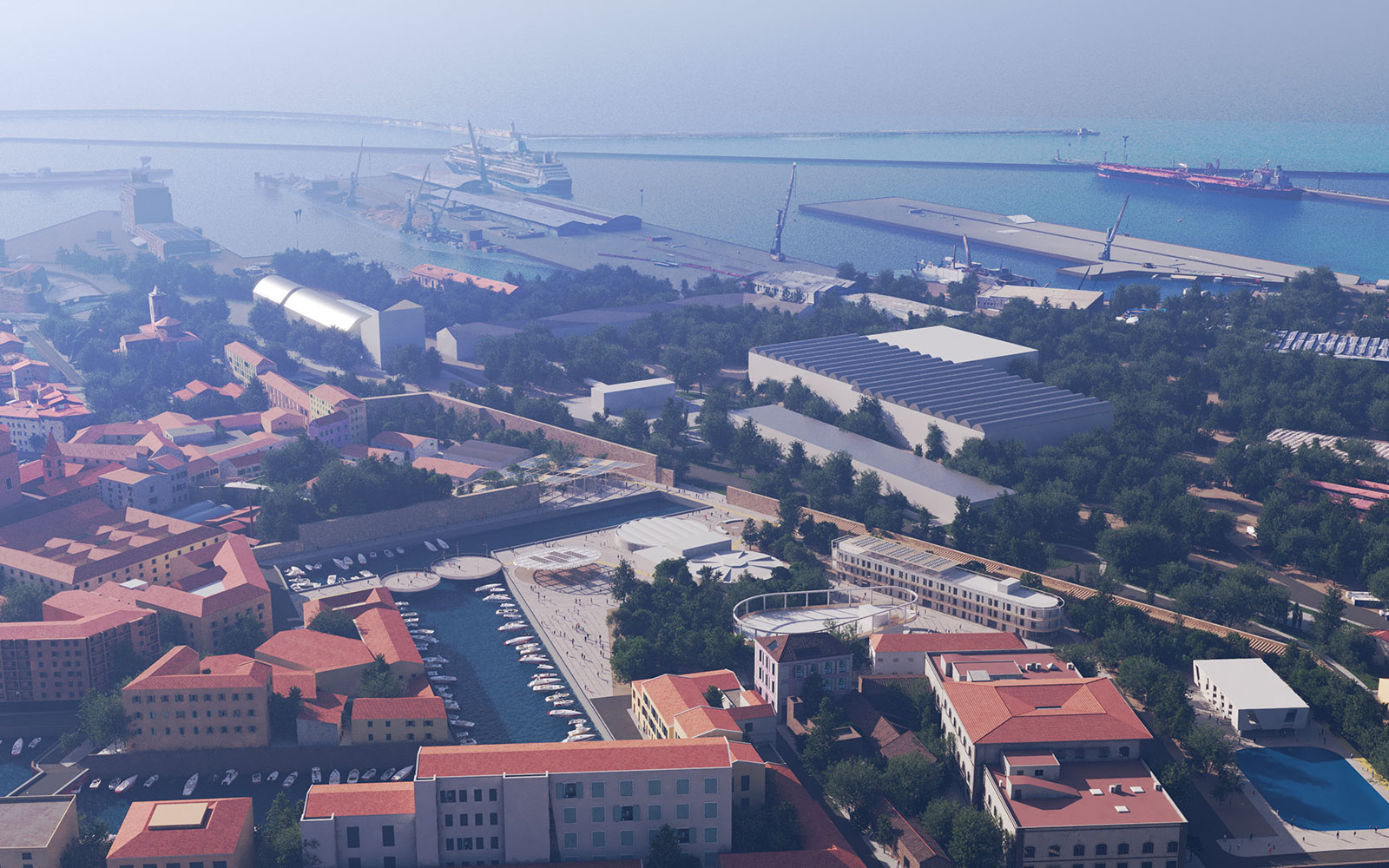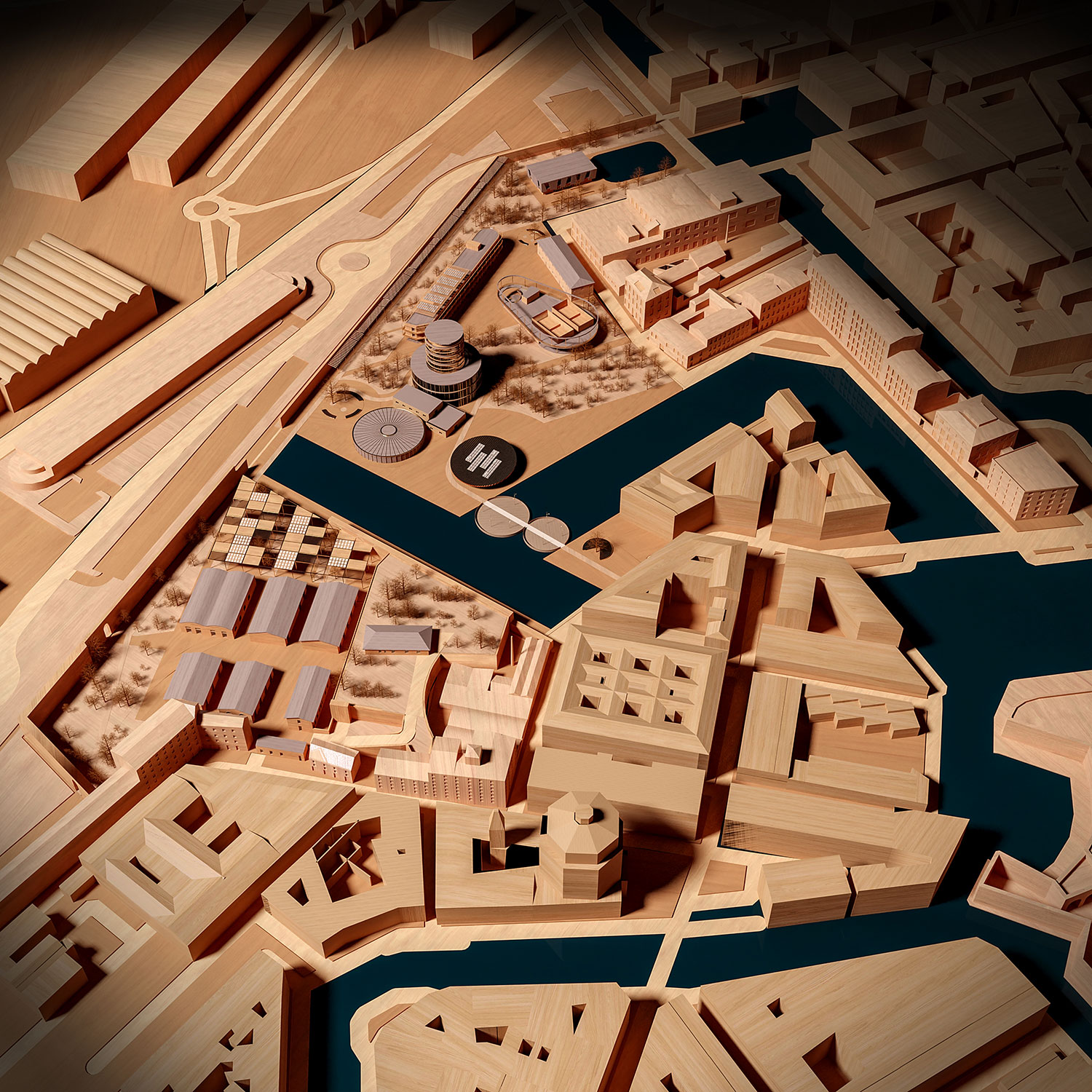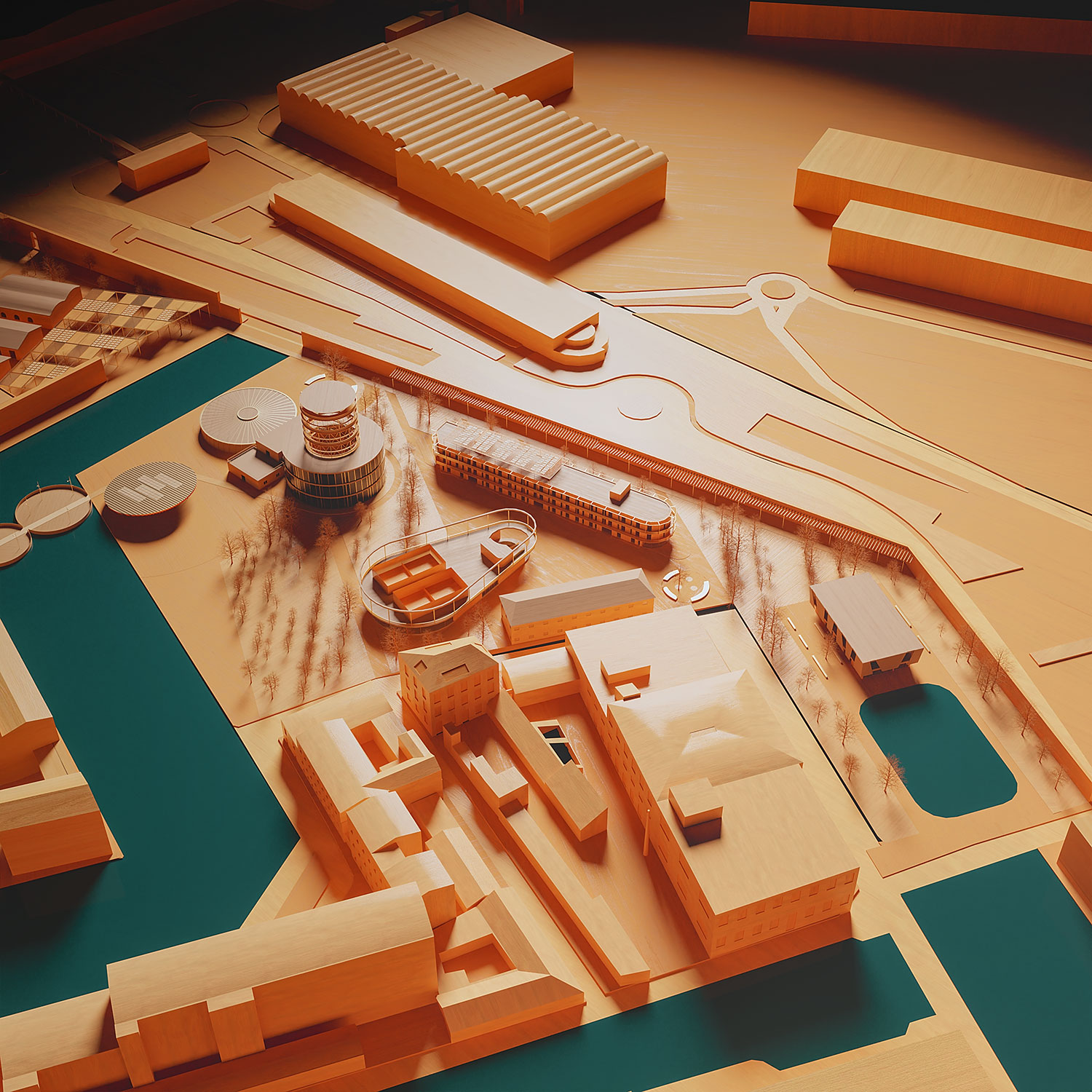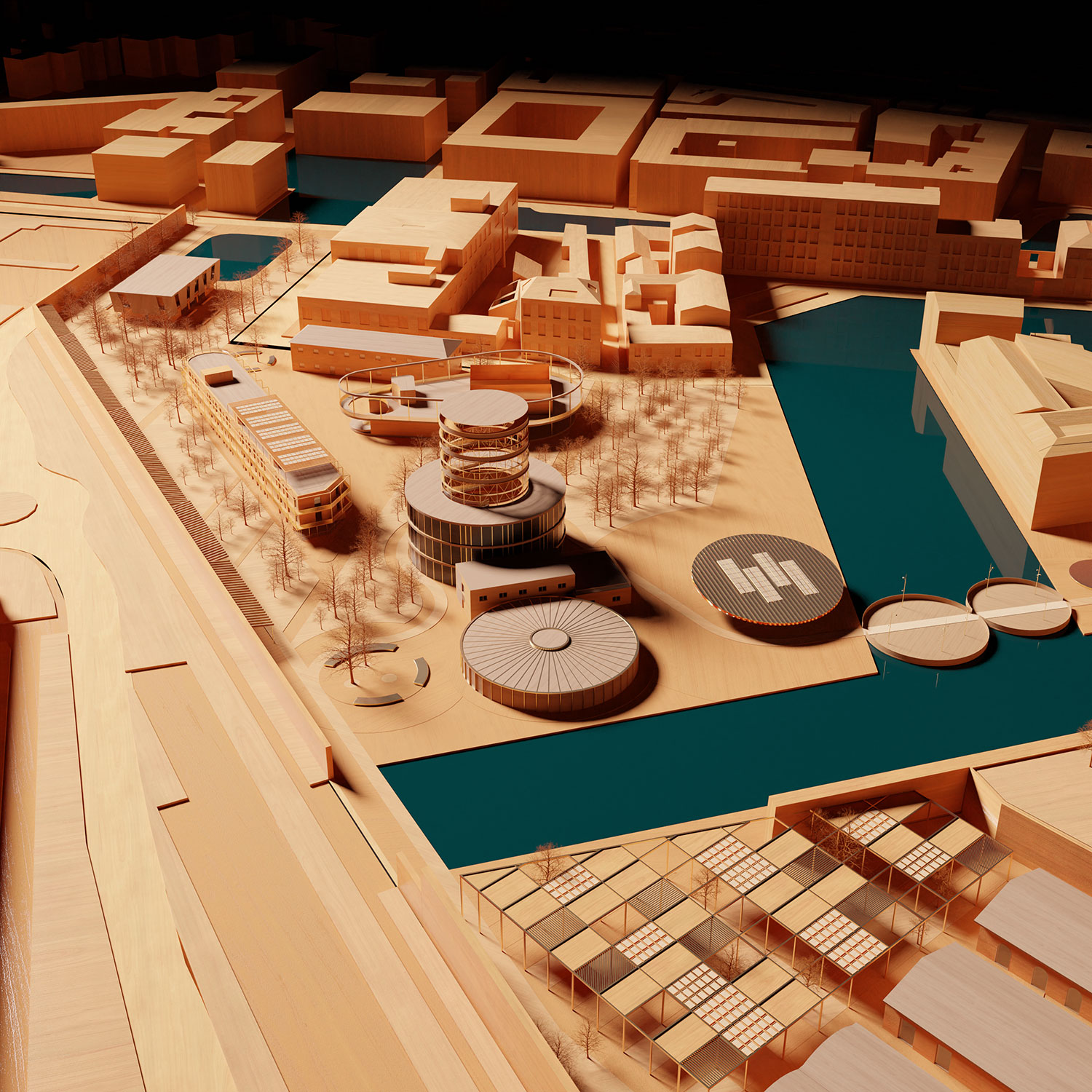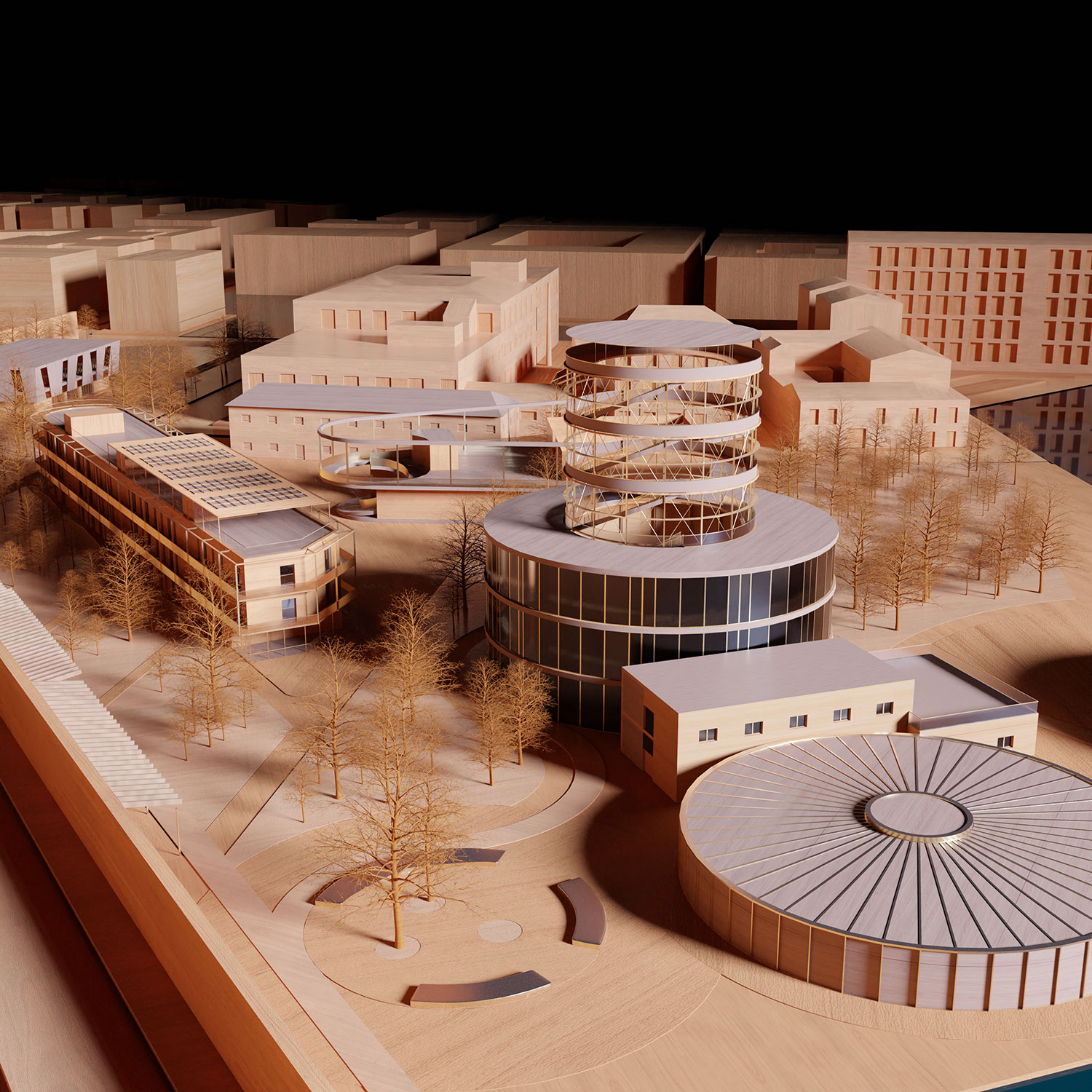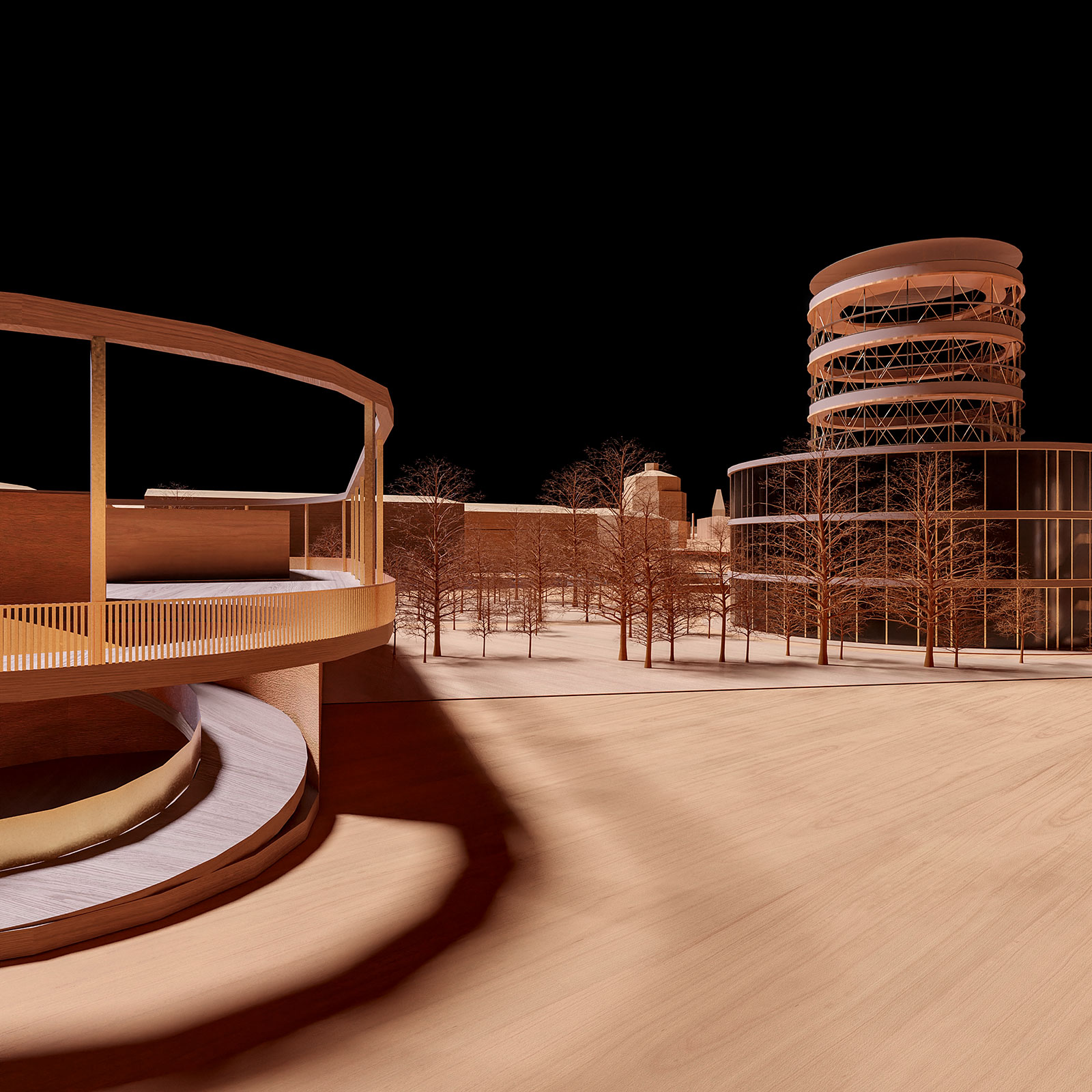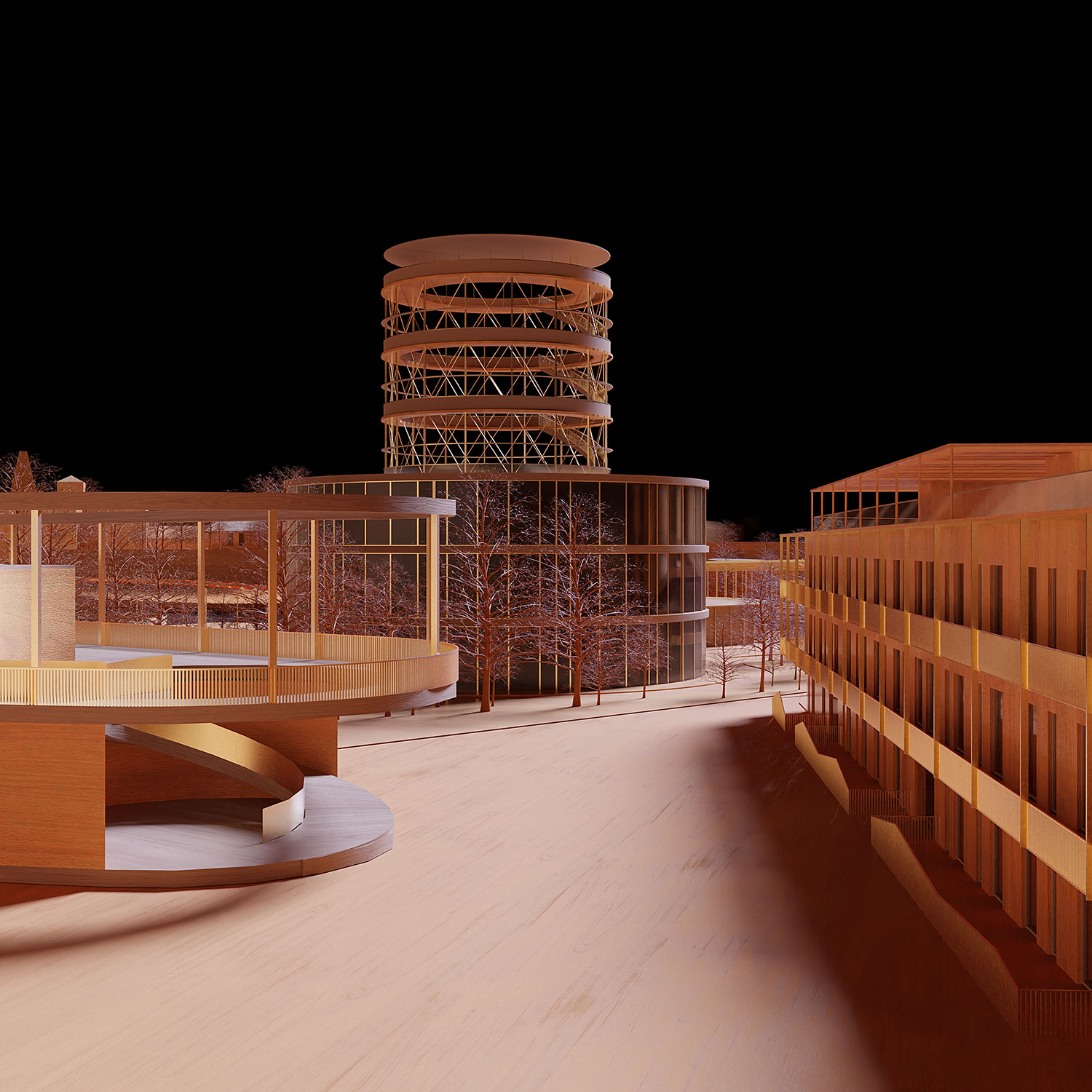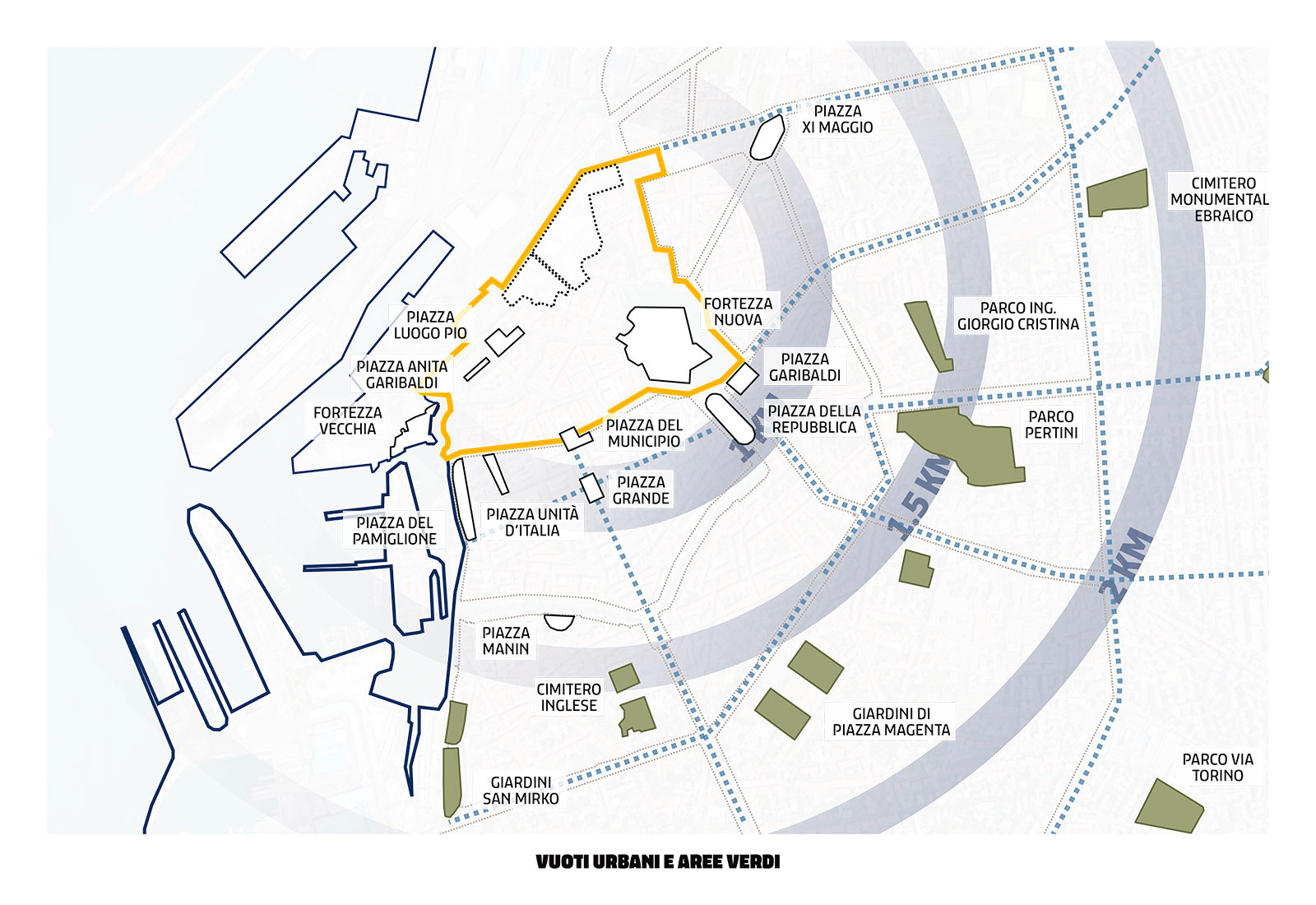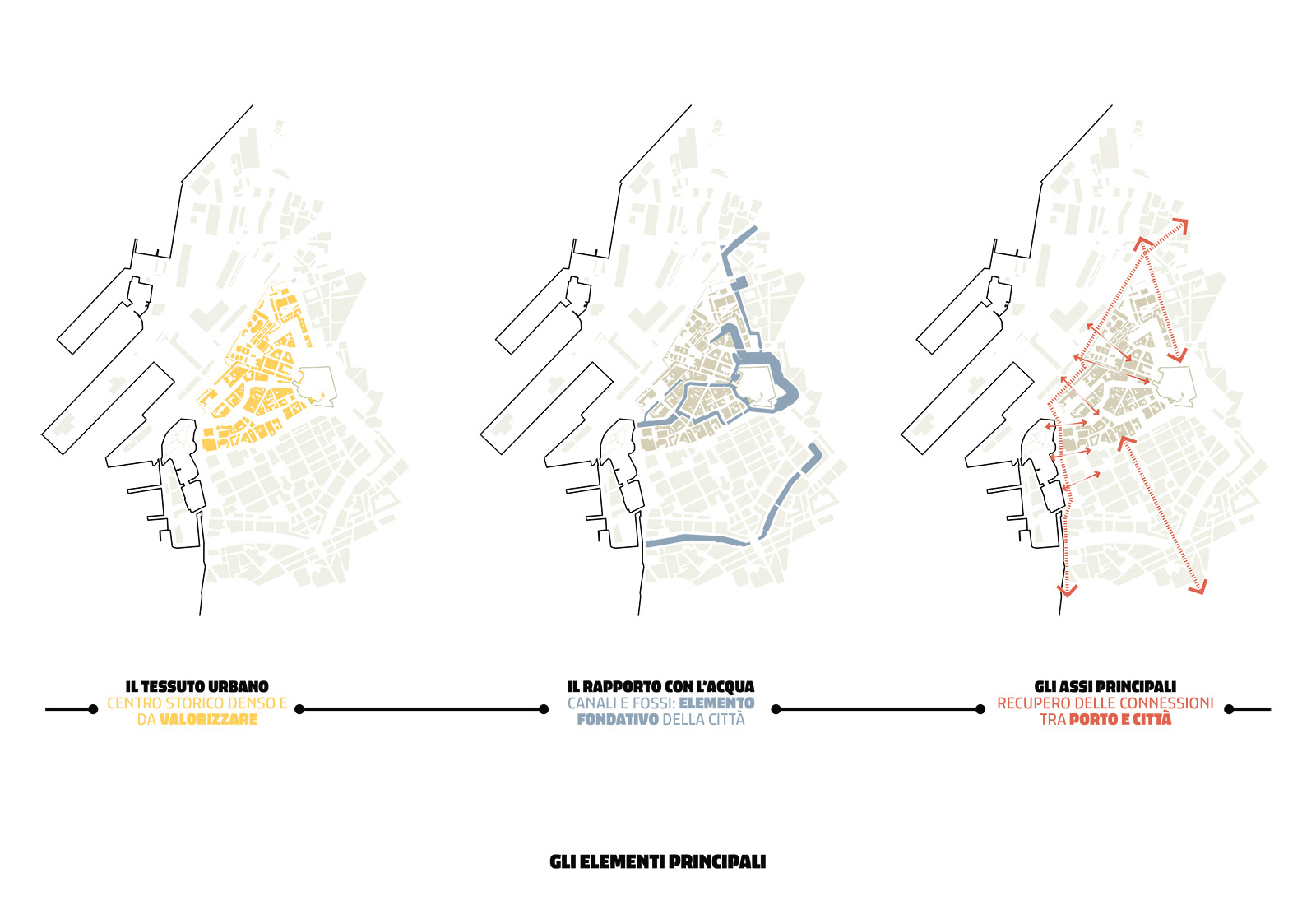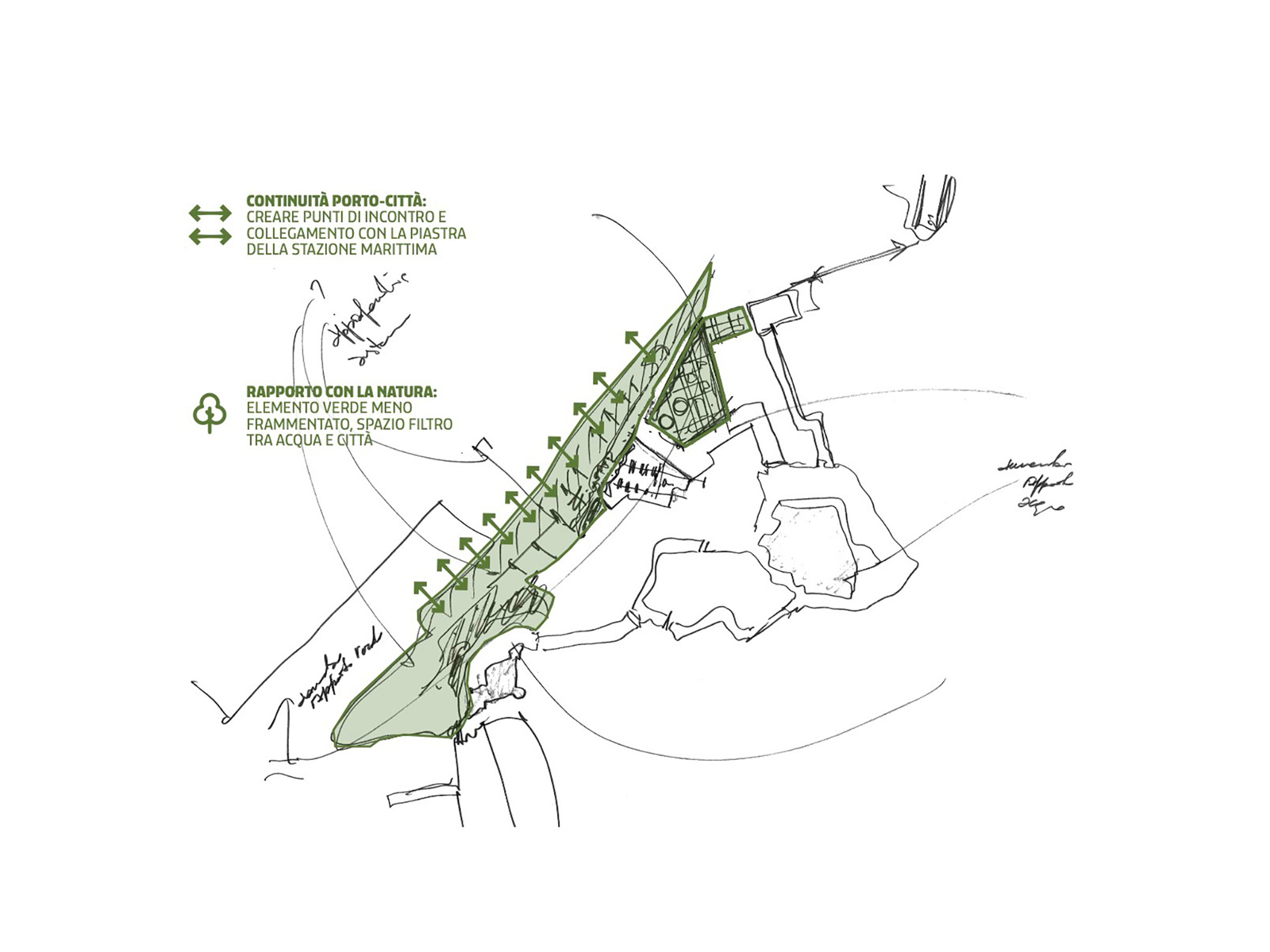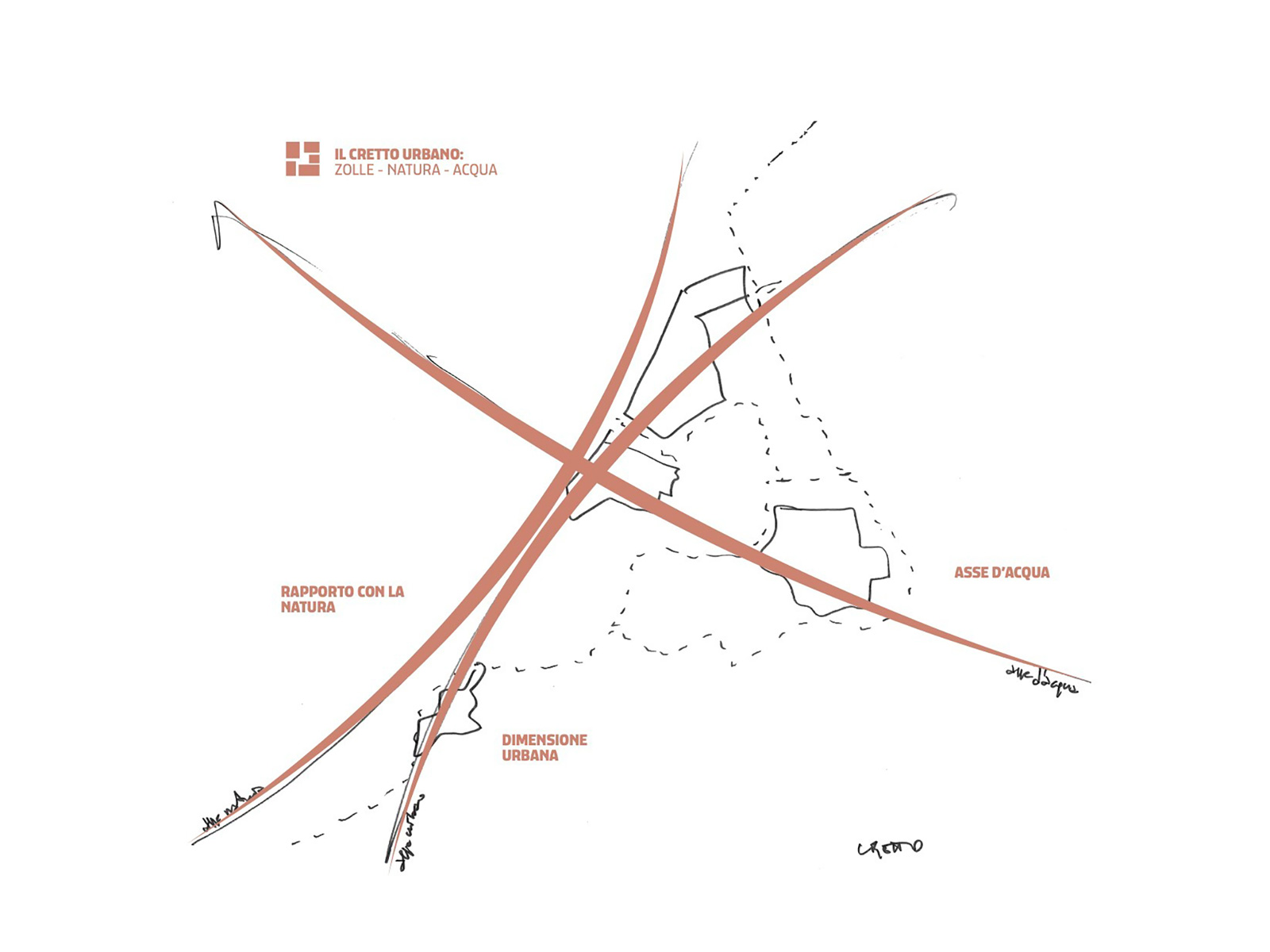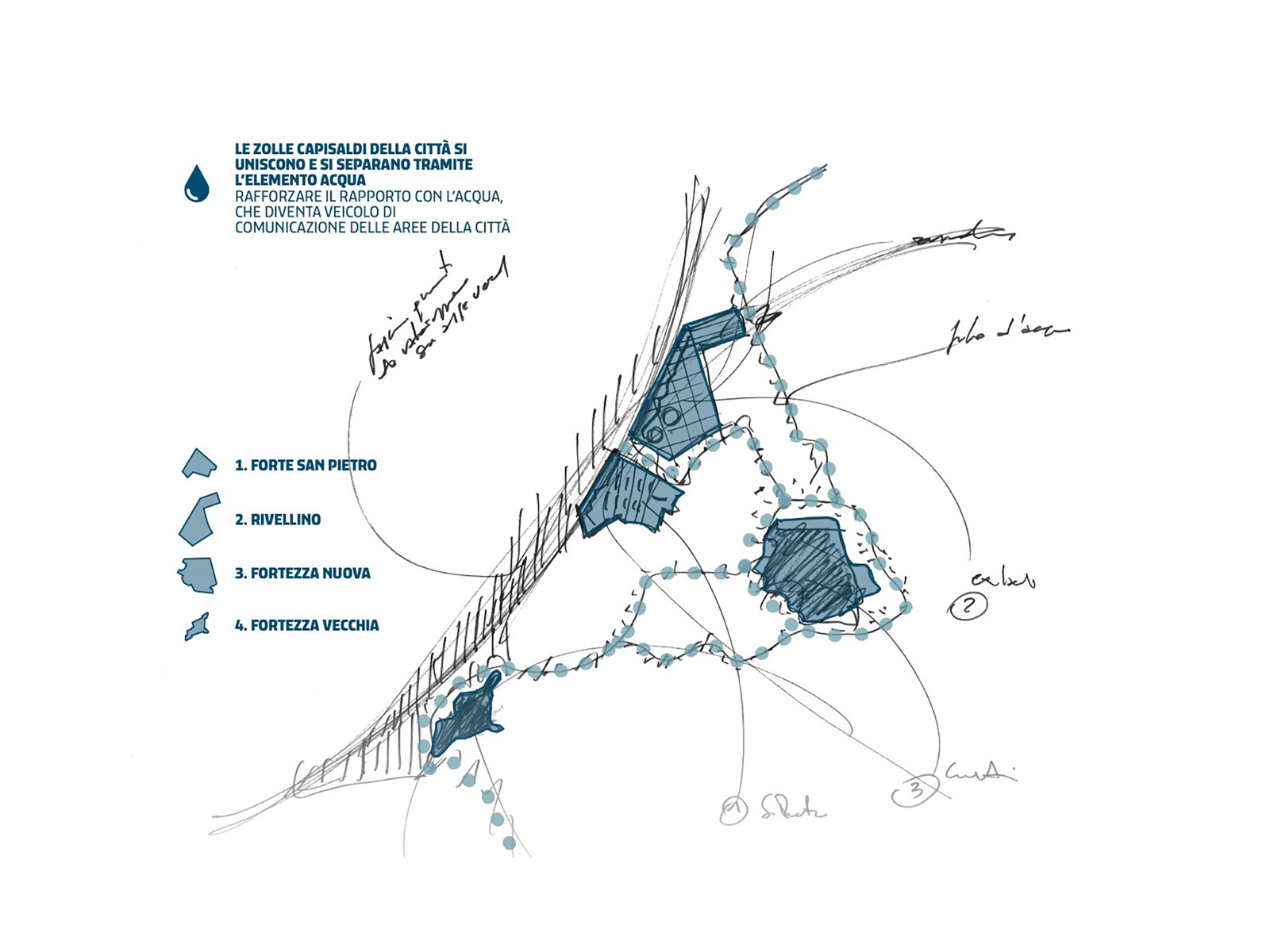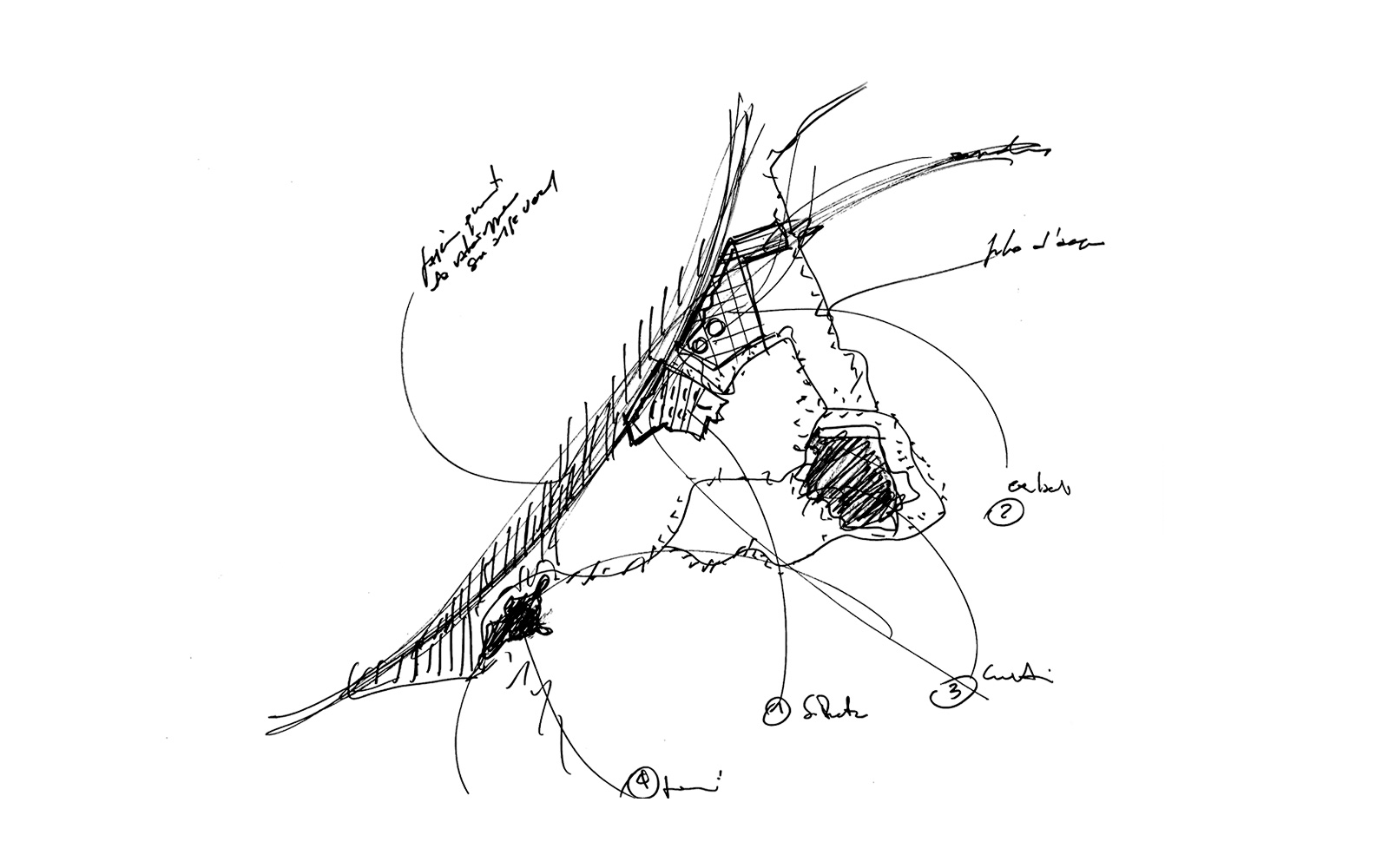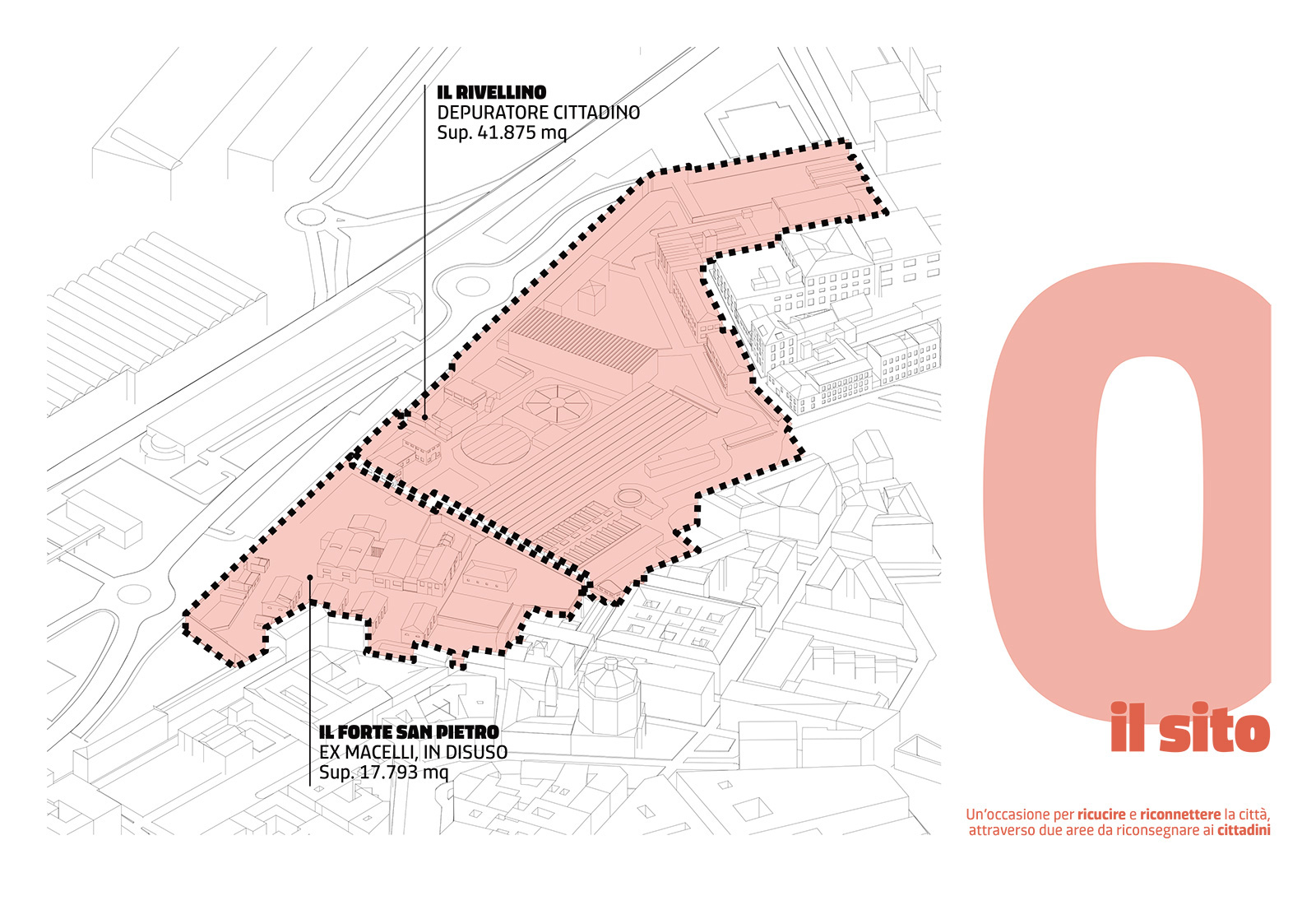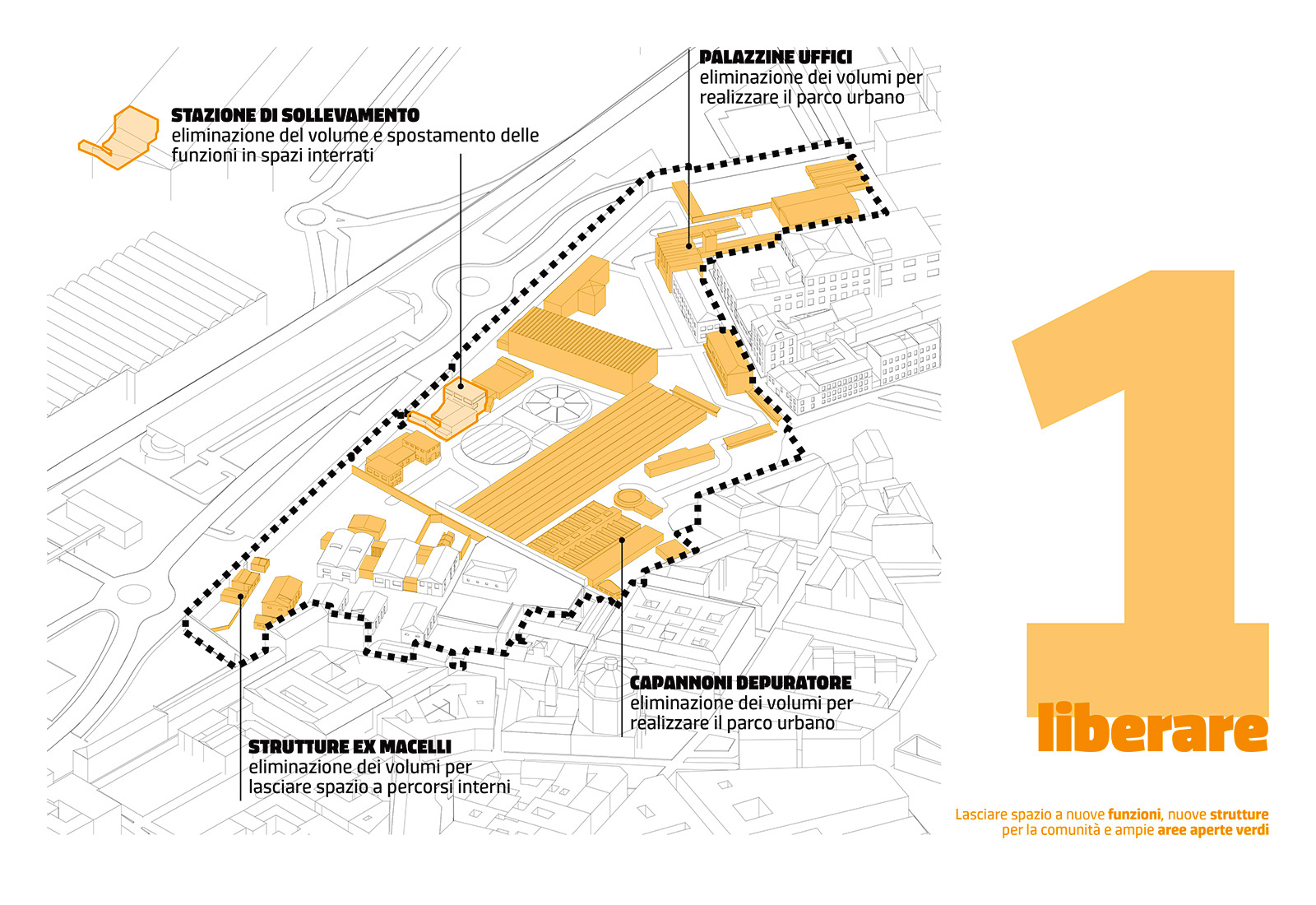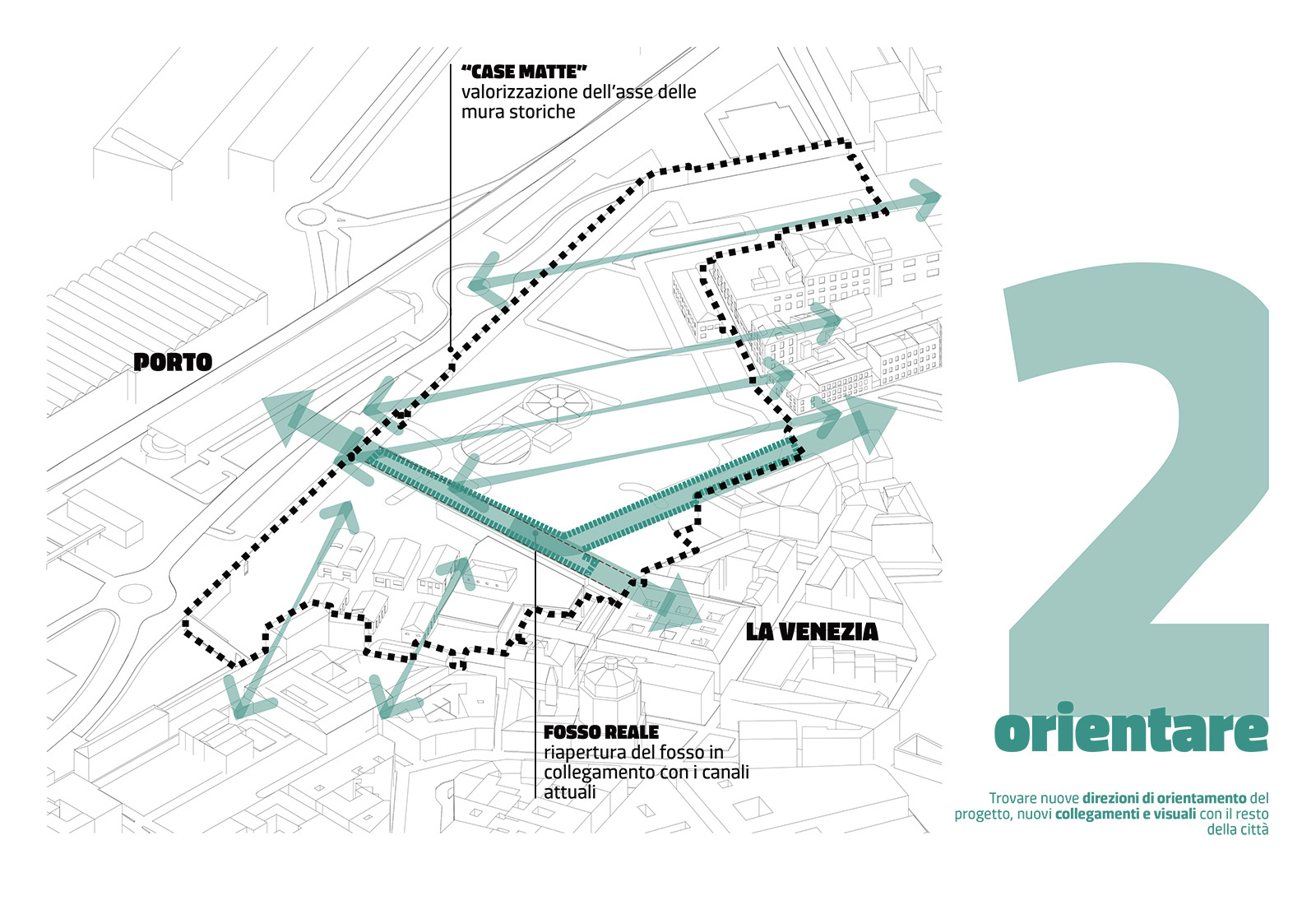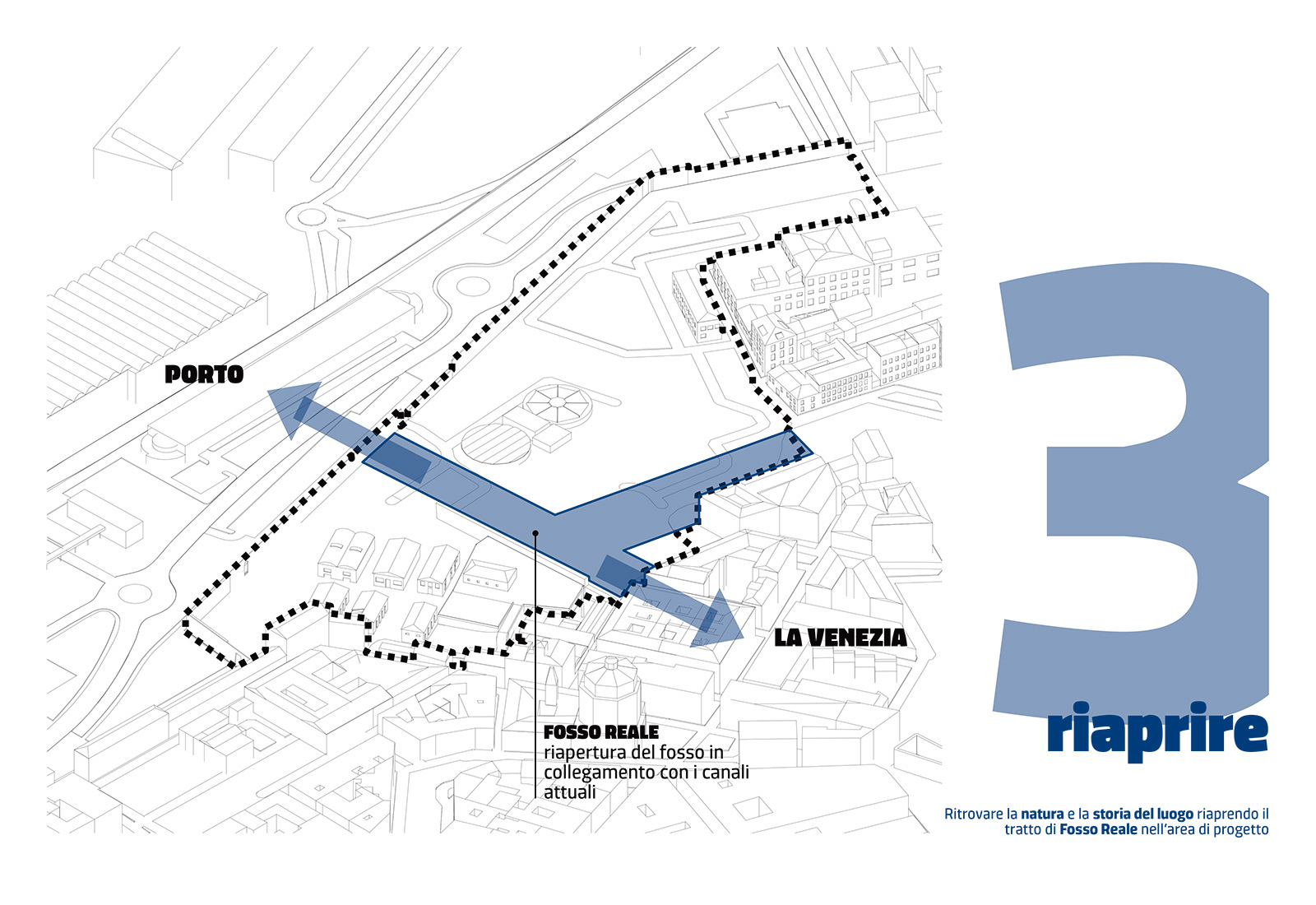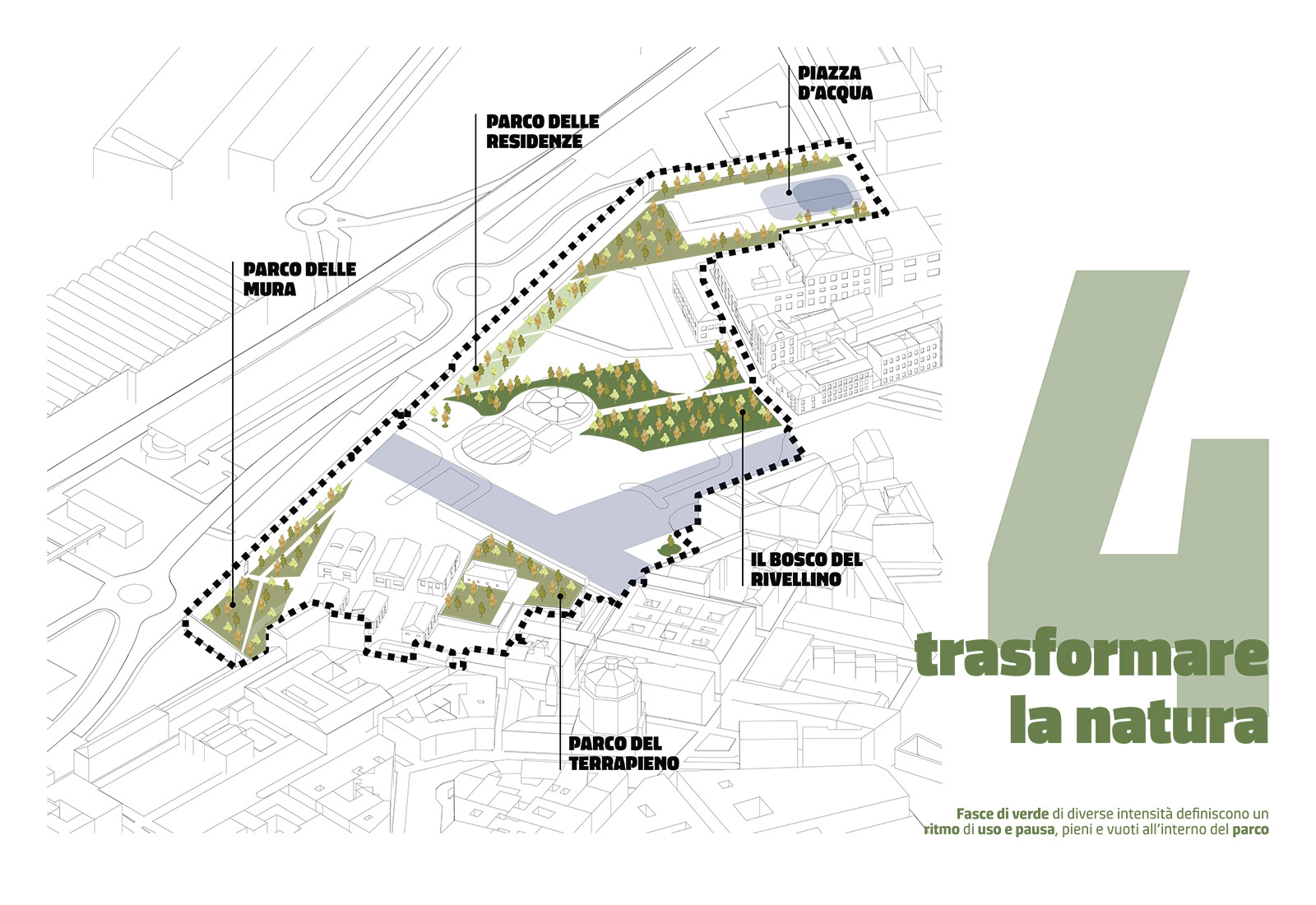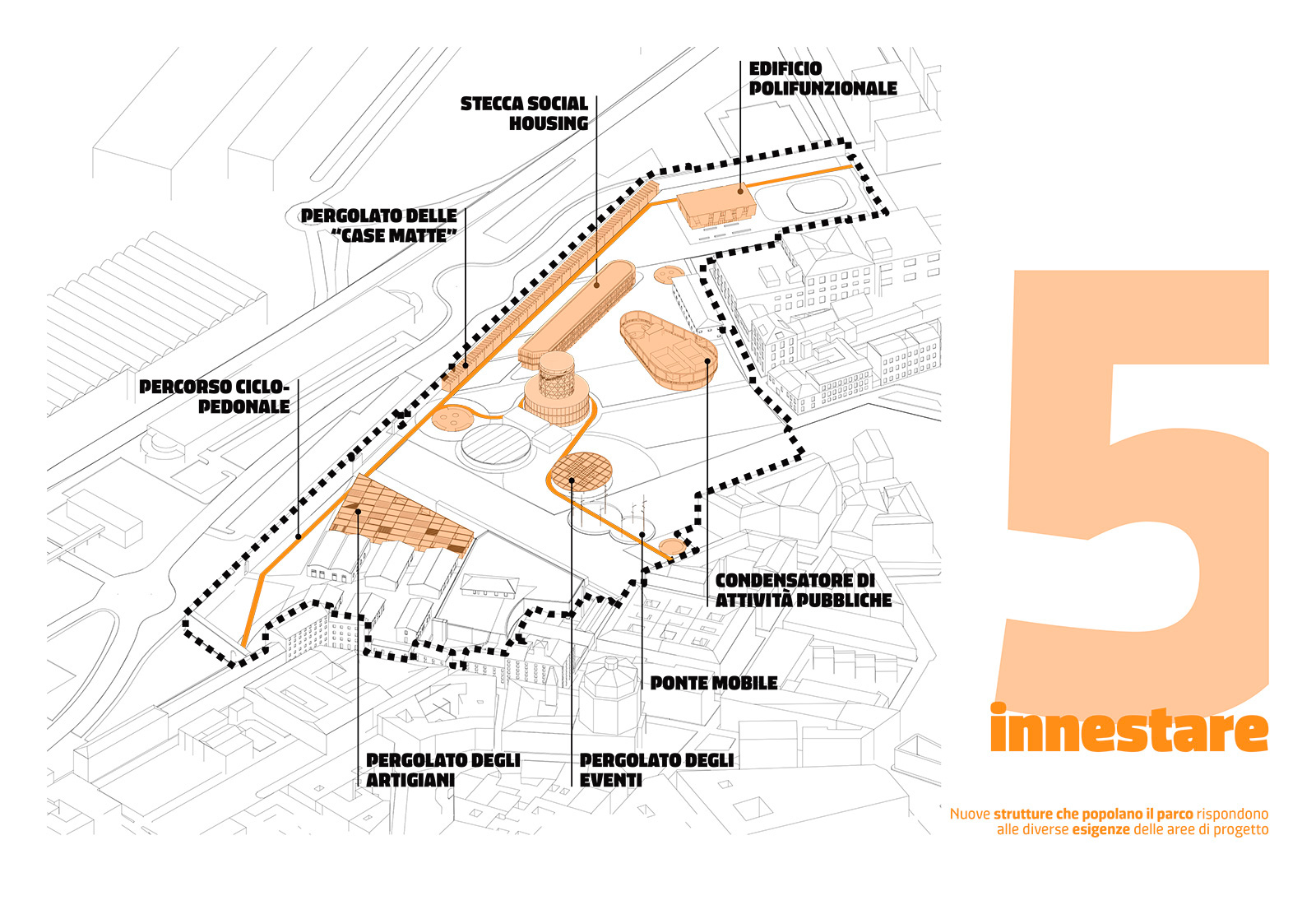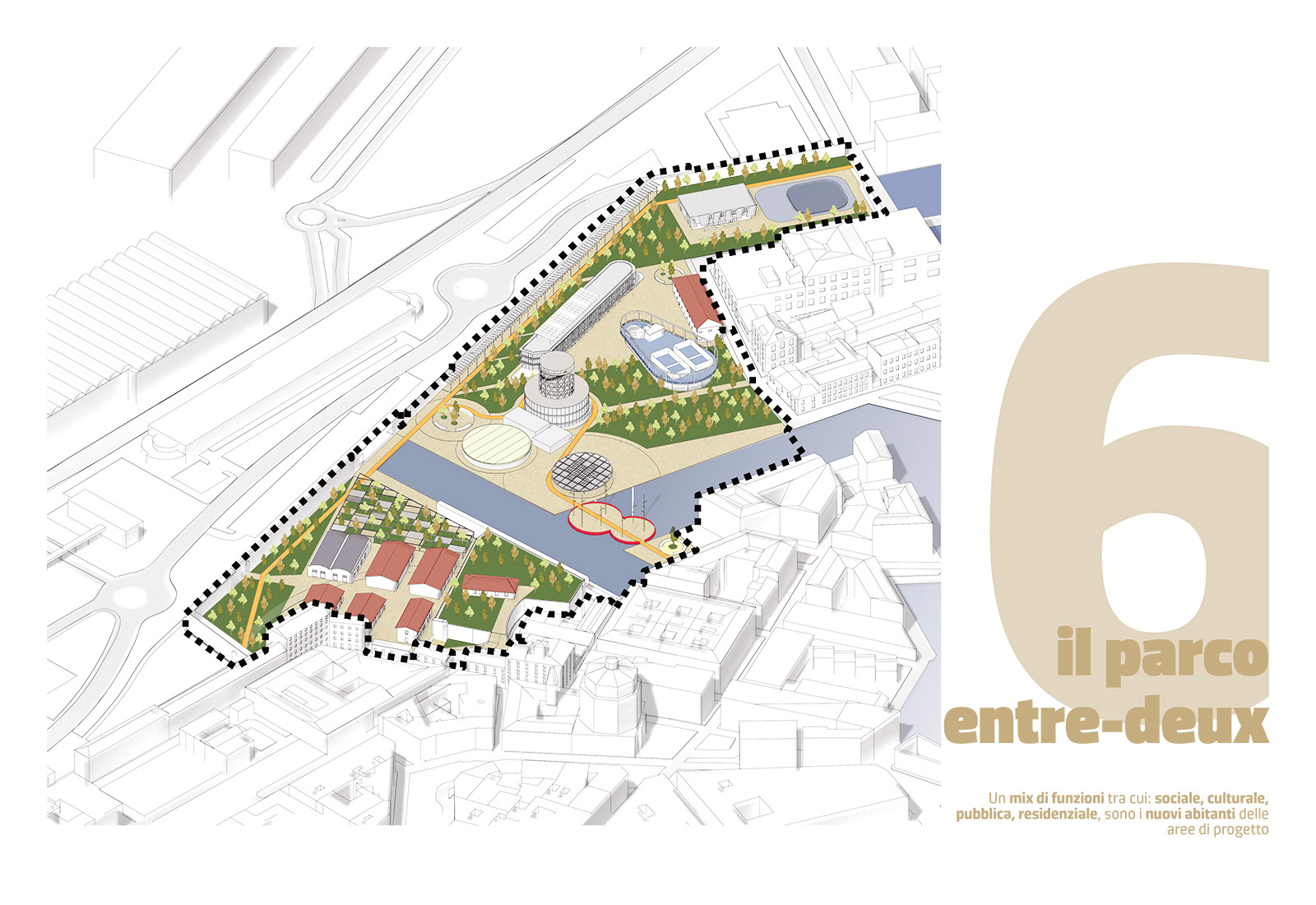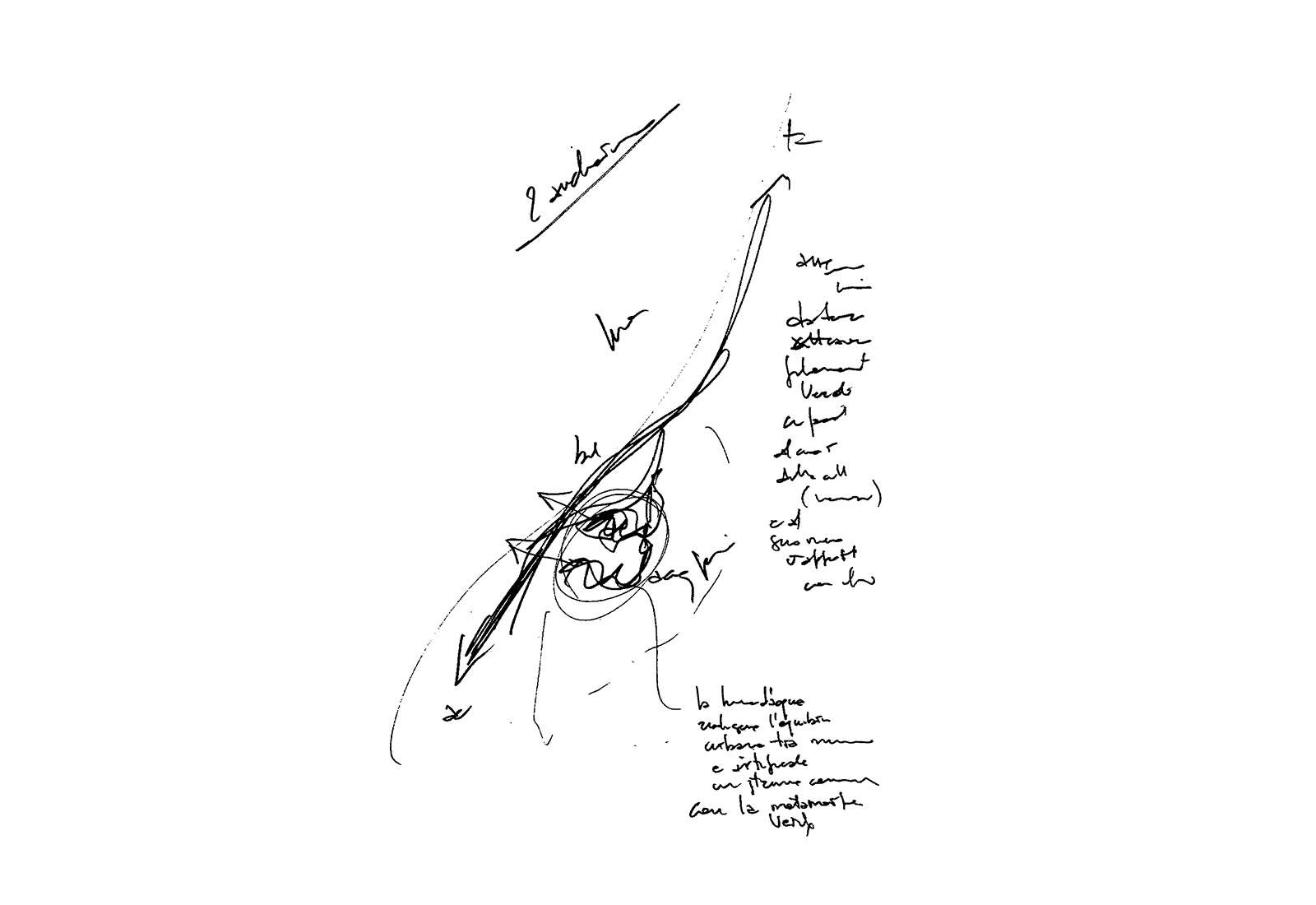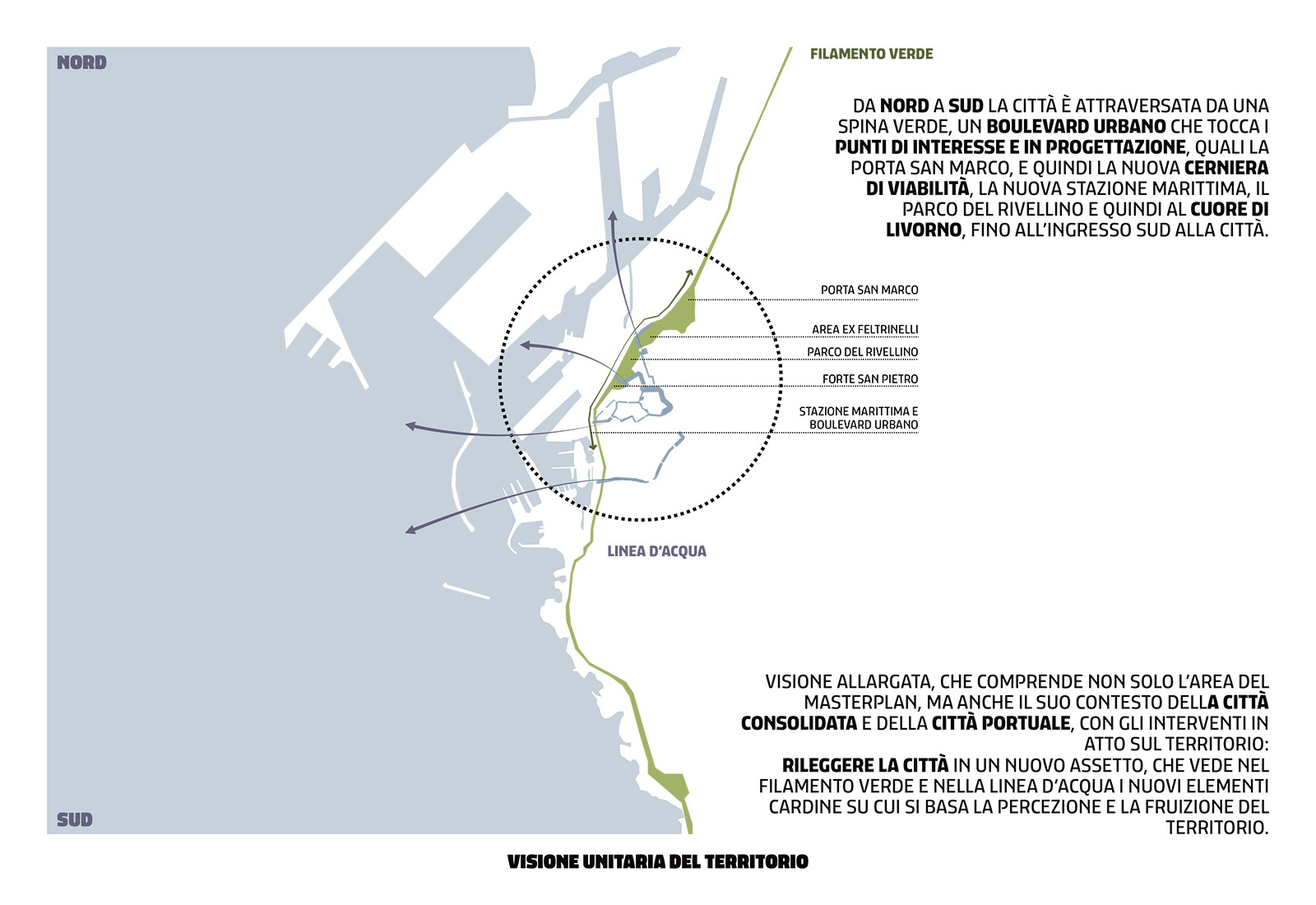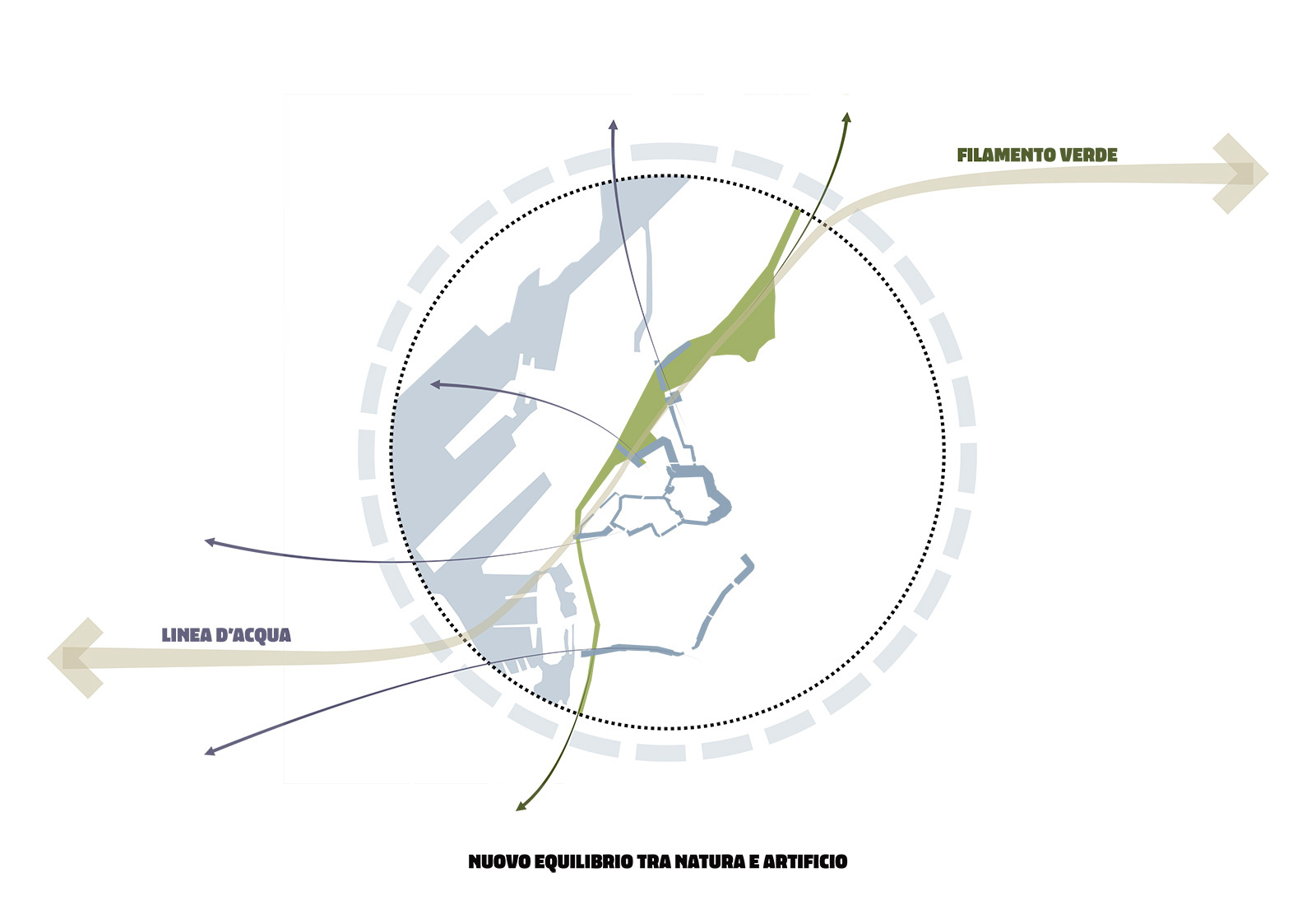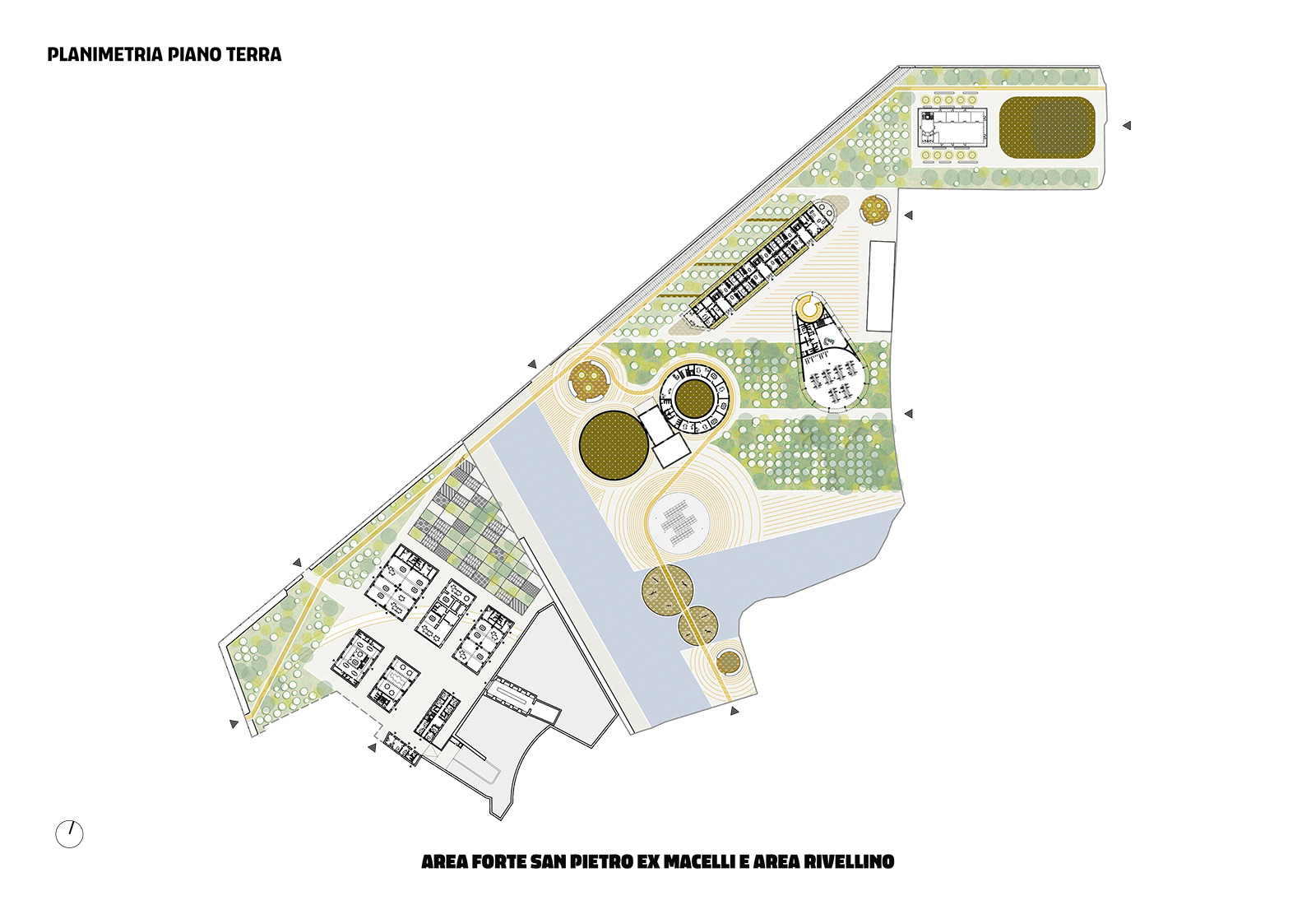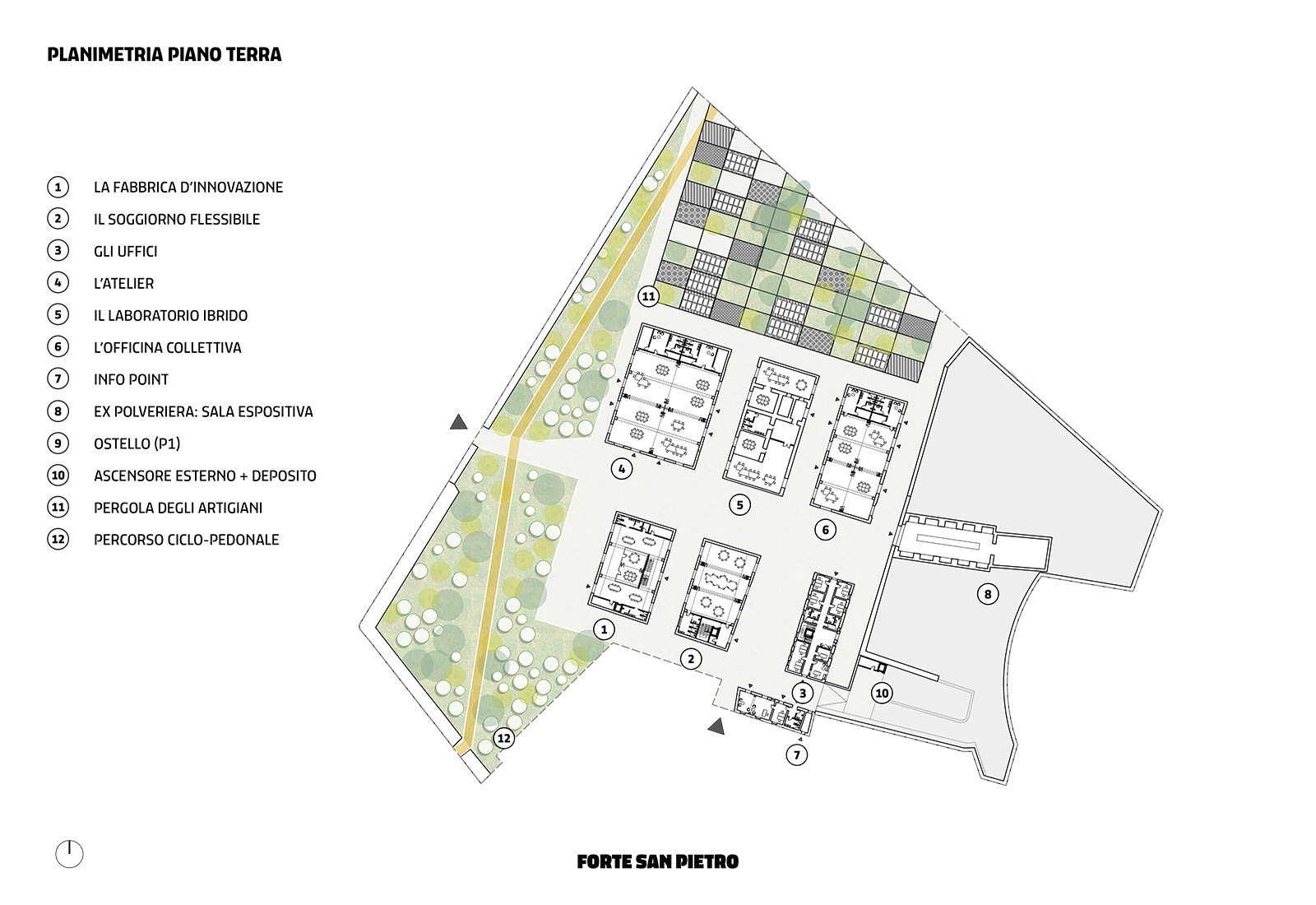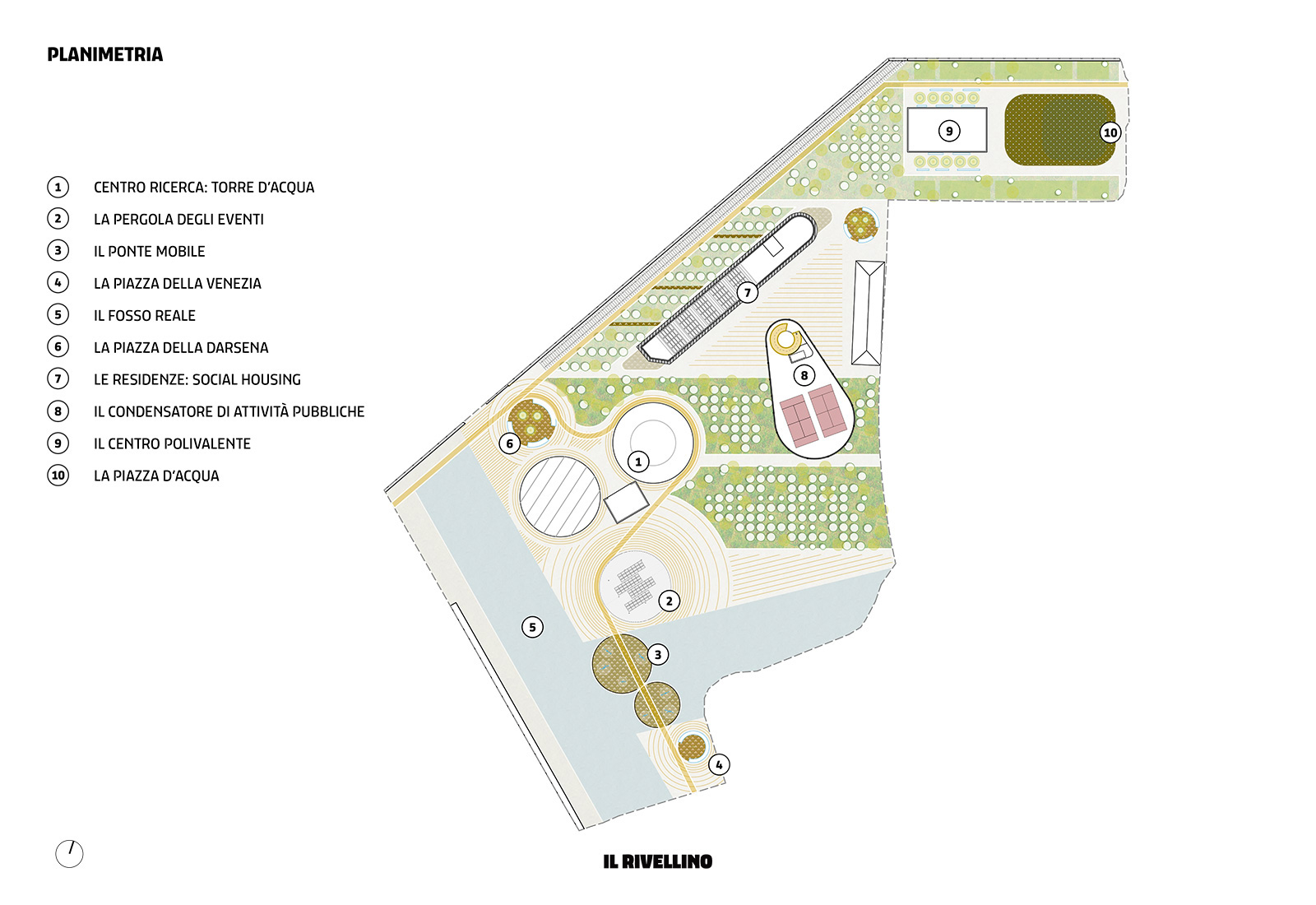 Forte San Pietro-ex macelli Masterplan
Livorno, Italy
2022-ongoing

program: Requalification of the San Pietro-Ex Macelli areas extended to the urban subdivision "La Venezia"
client: City of Livorno
Alfonso Femia / Atelier(s) Alfonso Femia with
KCity, Eutropia Architettura, H&A Associati, arch. Michelangelo Pugliese, dott. Giovanni Campagnoli e dott. Stefano Landi
> area
– project area: 59 668 m²
– total area: 434.263 m²
images: ©Atelier(s) Alfonso Femia
"A tangible opportunity to support the growth of the Territories and Communities concerned as generative elements capable of triggering new dynamics of environmental, social and economic development." AF
The Forte San Pietro master plan falls within the Municipal Operational Plan, an urban planning tool of the city of Livorno, which defines a system of strategies and projects aimed at redeveloping the city, offering a unified and participatory vision of it.
The transformation of abandoned parts of the mineral city, such as the area of the former slaughterhouses, or areas with specific functional purposes closed to citizens, as in the case of the Rivellino water purifier, into inhabited green and social structures, represent a tangible opportunity to support the growth of the Territories and Communities concerned as generative elements capable of triggering new dynamics of environmental, social and economic development.
With the dismantling of the Rivellino water purification plant, the area becomes an urban void to be filled and connected with the rest of the city: by identifying the axes and routes, guidelines are outlined for the redevelopment of the areas in continuity with the project of the new Maritime Station, the Water Customs House, Bottini dell'Olio, and the ditches of the New Venice.
The redevelopment, renovation and consequent reuse of the buildings of the former slaughterhouses into a technological pole and partly into an urban park, in continuity with the Rivellino park, is a fundamental intervention for the reappropriation of an area that is now in disuse, "forgotten" by the city and its citizens, the exploitation of which can trigger a system of new social and economic activities both within the city of Livorno and in relation to the city's tourism.
In a broader vision, which considers the masterplan area, but also the context of the consolidated city and the city port, encompassing the ongoing interventions on the territory, an effort has been made to reread the city as part of a new arrangement, which considers the green thread and the water line as the new pivotal elements on which the perception and fruition of the territory is based.
From north to south the city is crossed by a green thread, an urban boulevard that touches points of interest and in development, such as Porta San Marco, and then the new road transport, the new maritime station, the Rivellino park, and then on to the heart of the city, to the southern entrance to the city.
The duality between the green thread and the water line here intertwines and intersects: through the thread we reach the historic city, from where the city's new relationship with water begins to branch out and comes to life. The water line draws the balance between nature and artifice, in connection with the green metamorphosis.