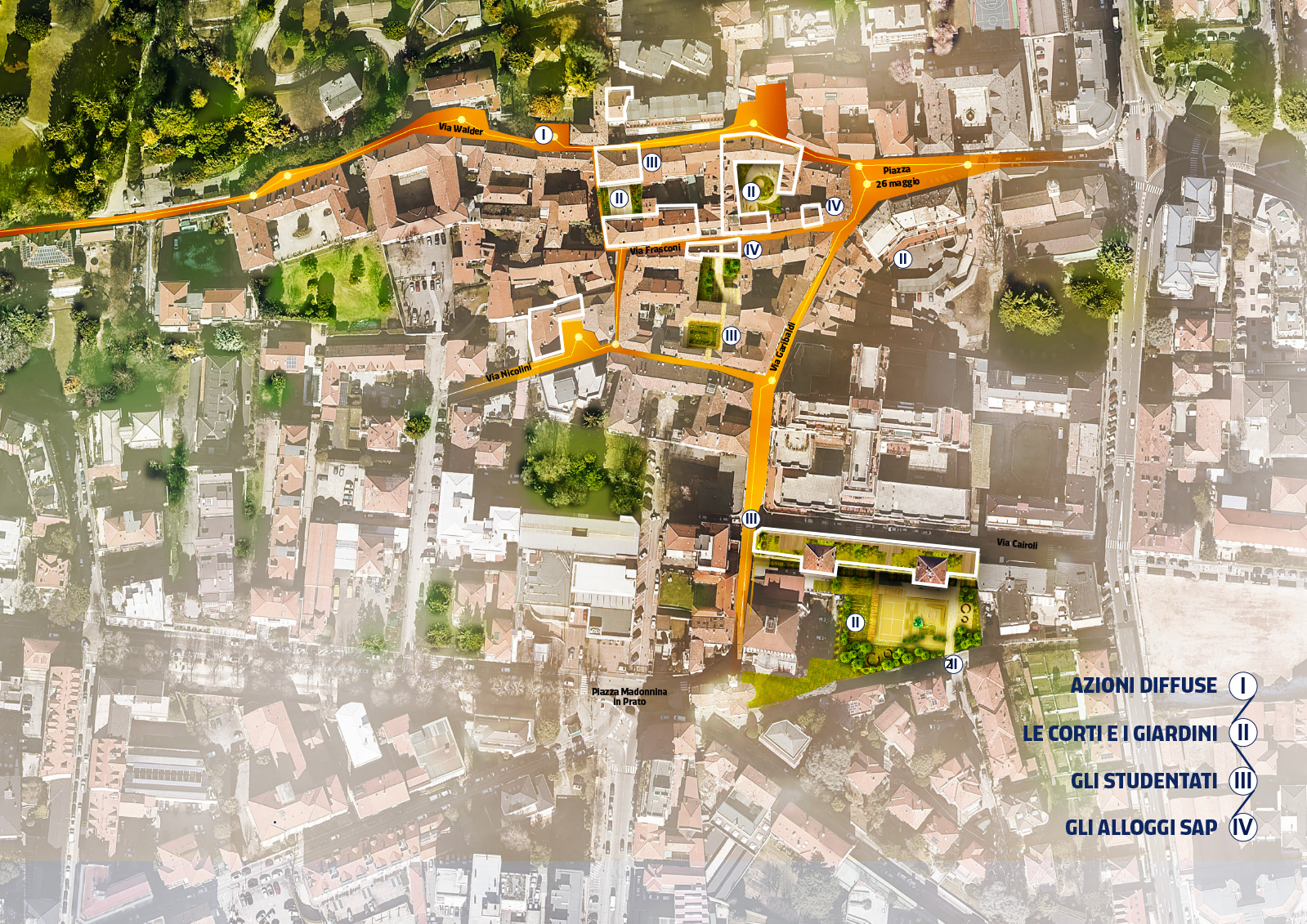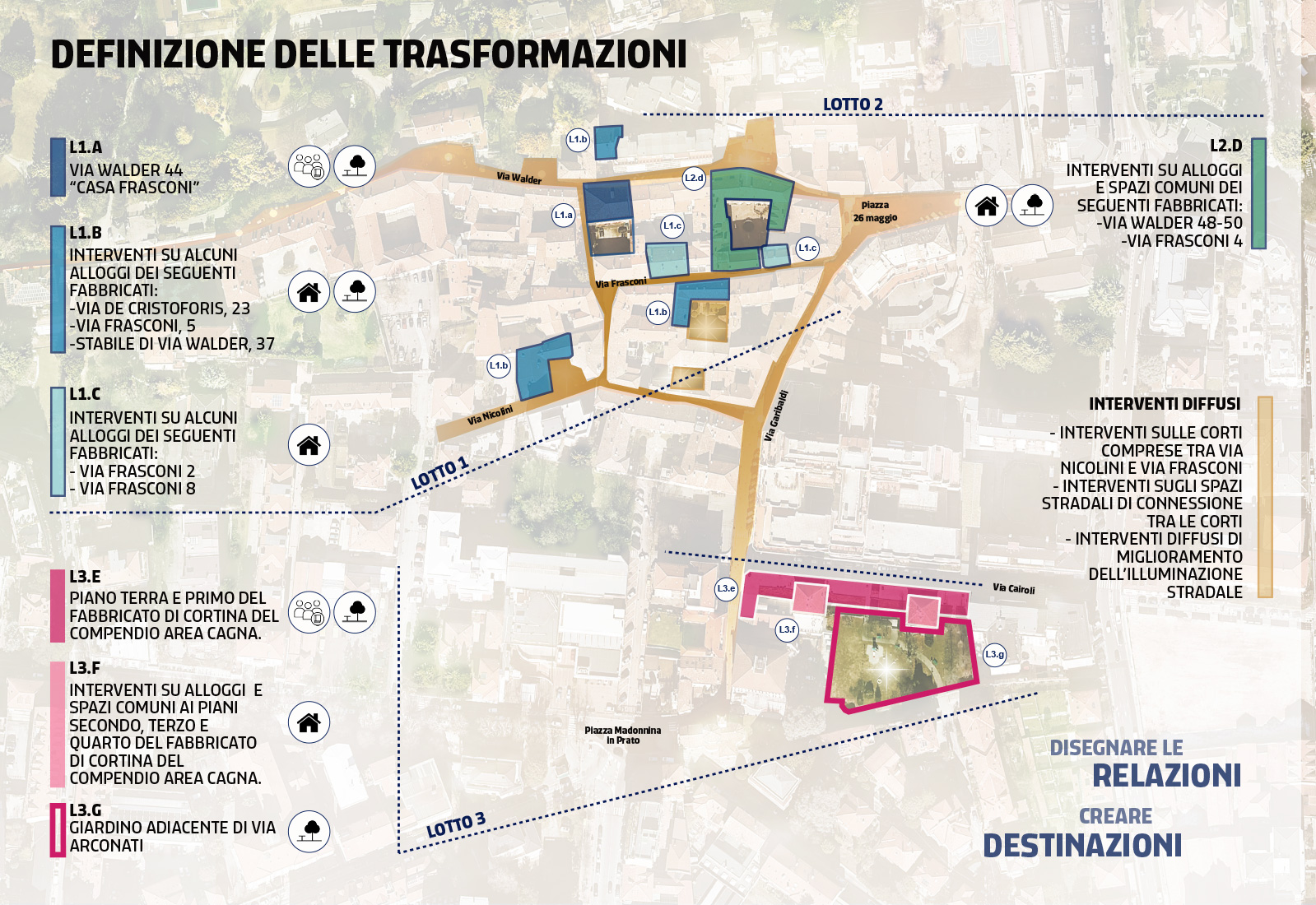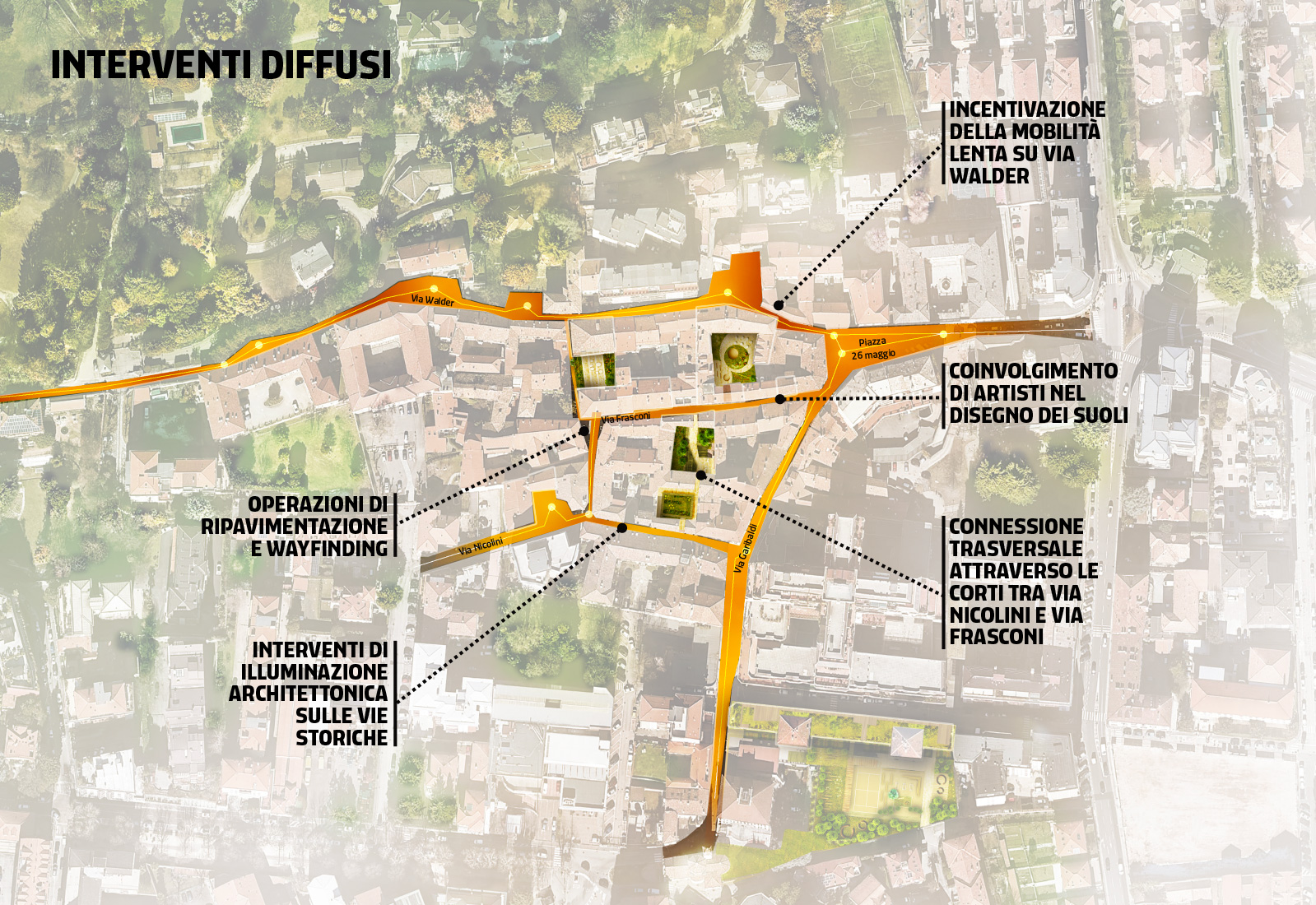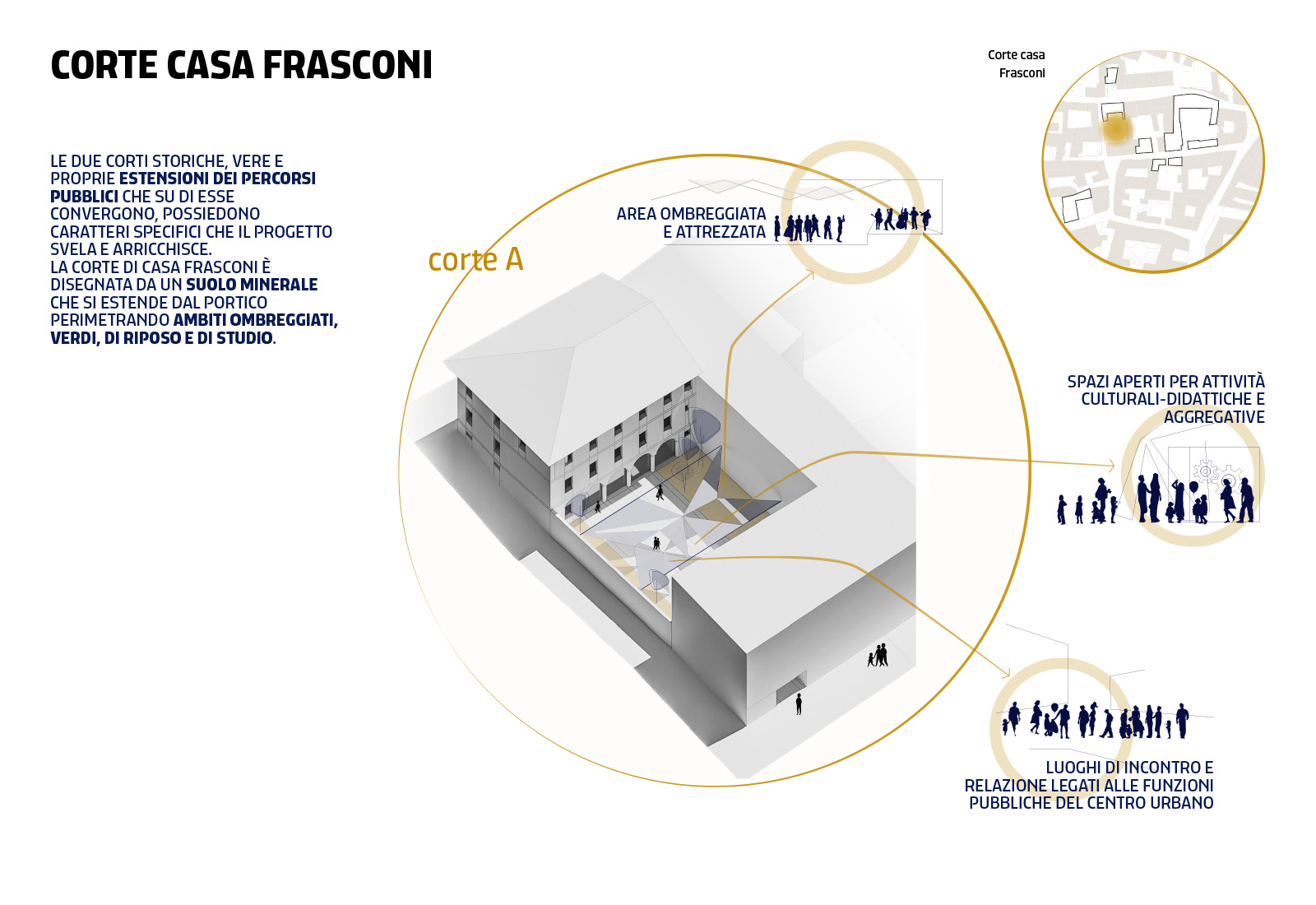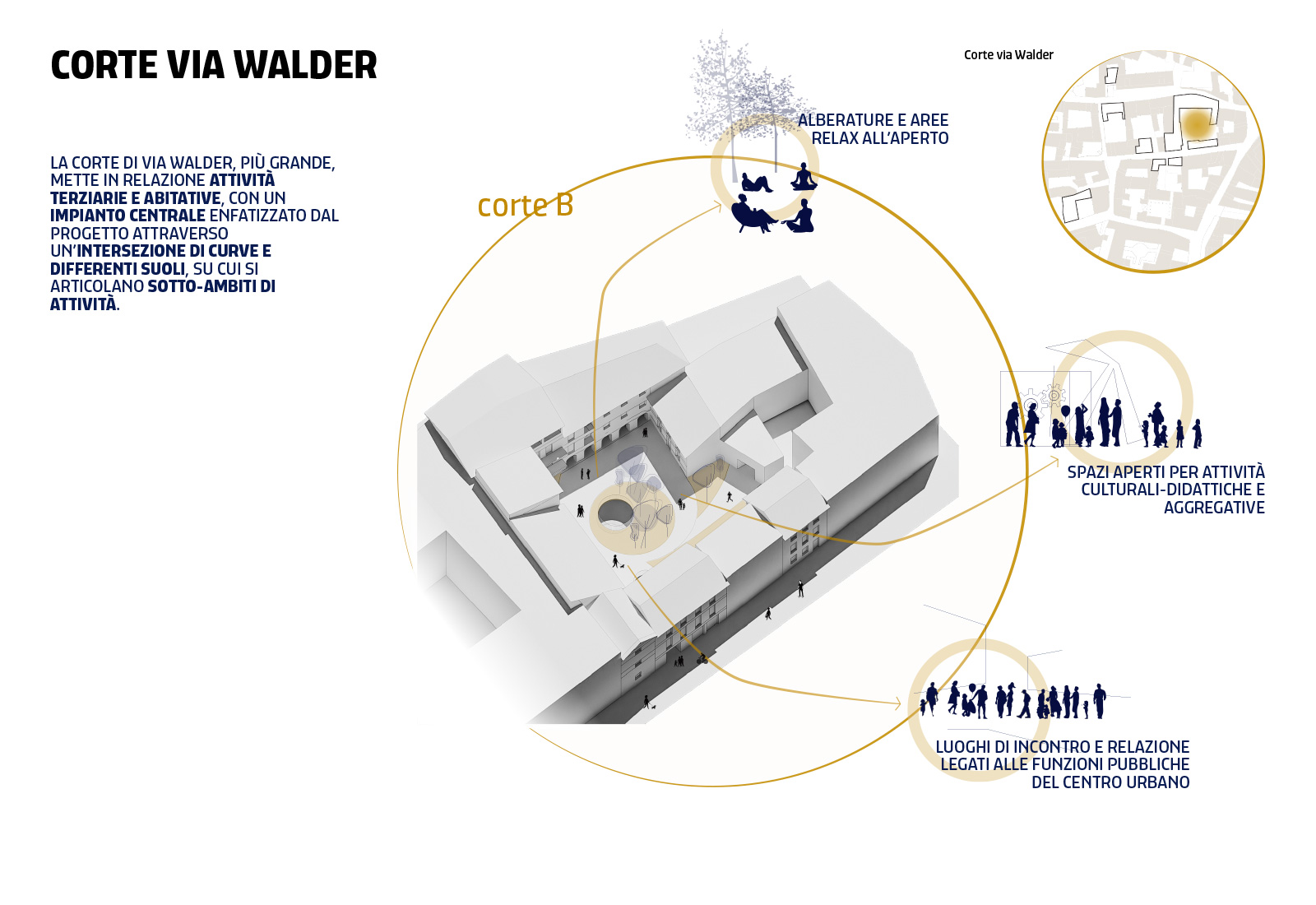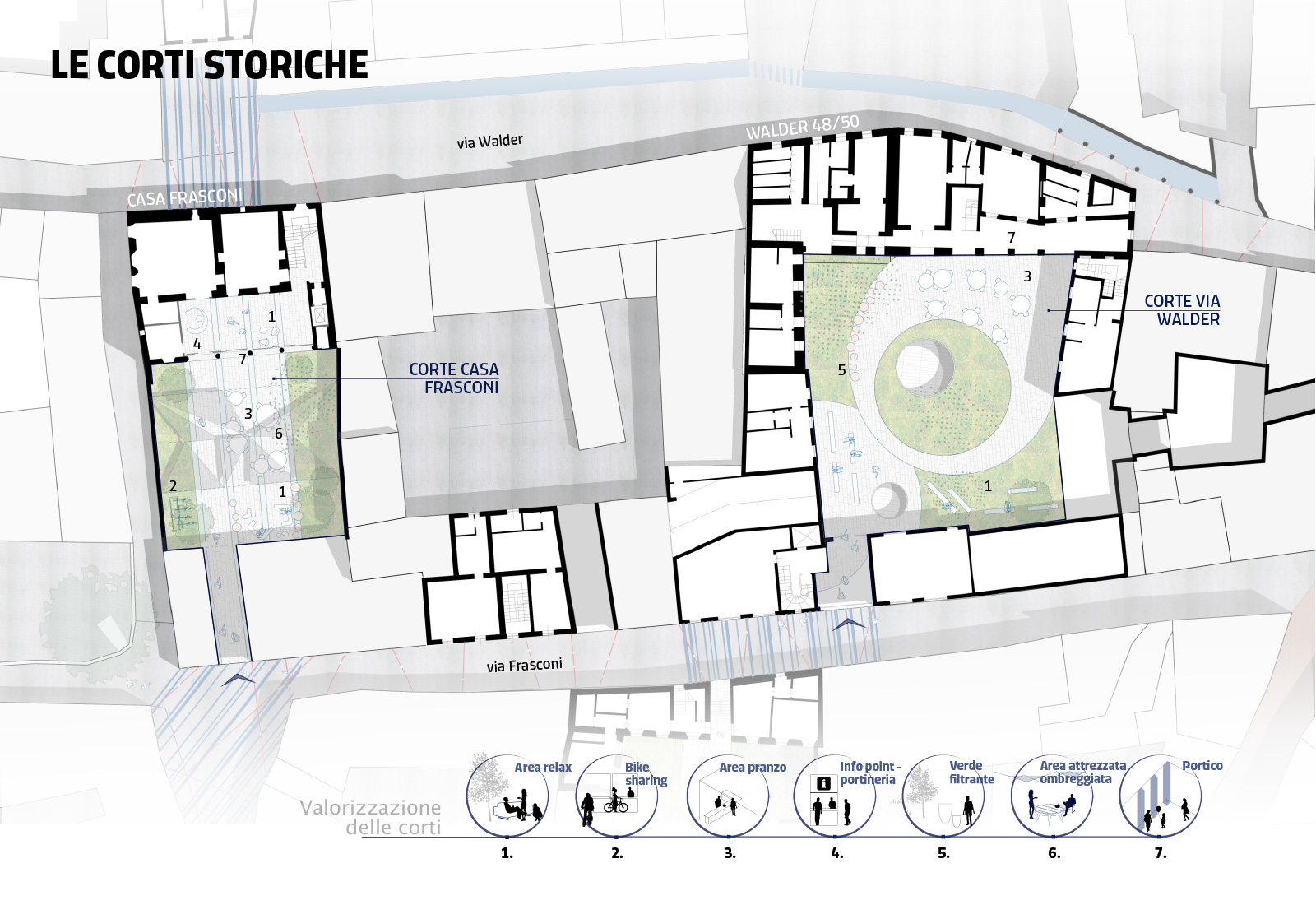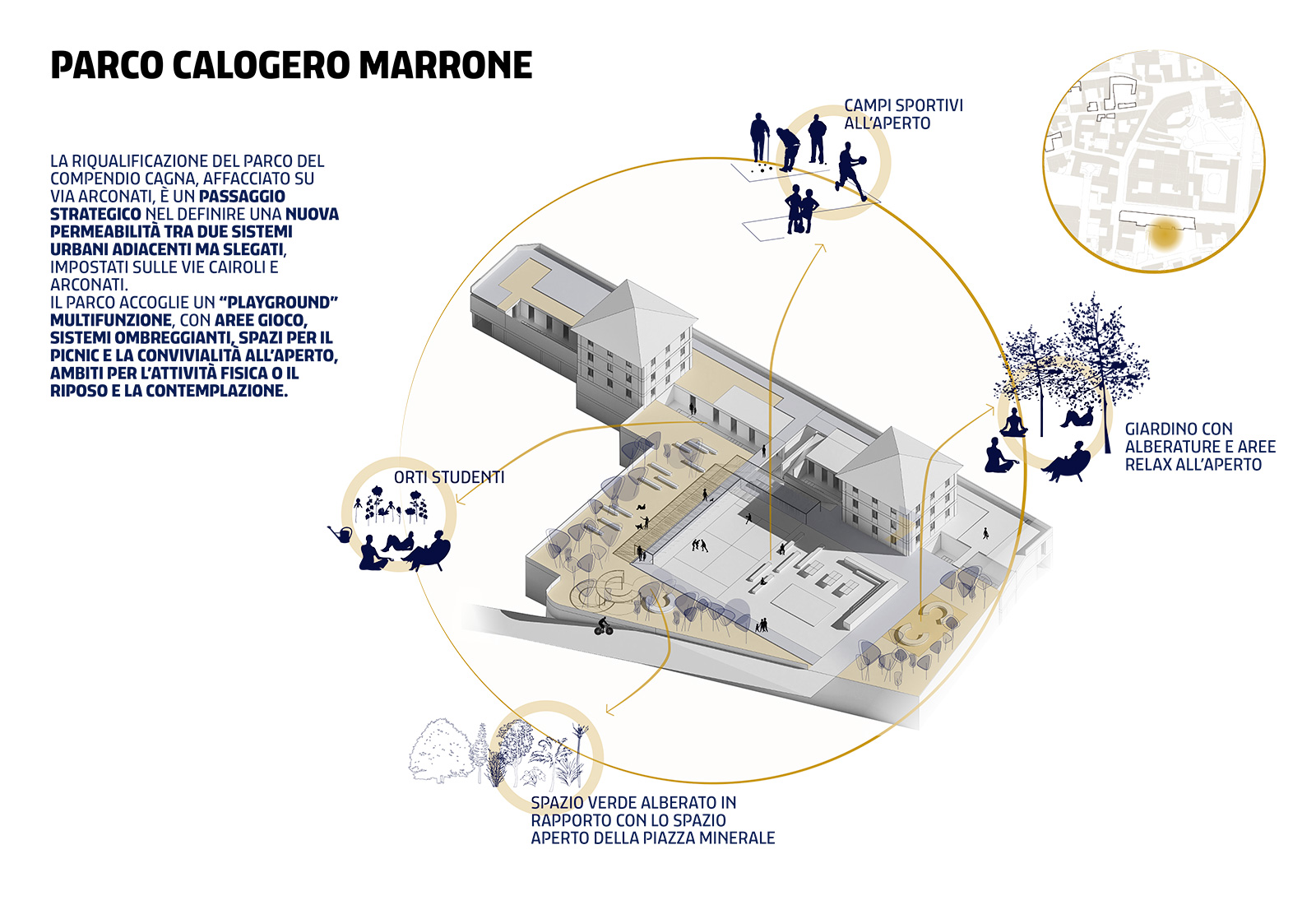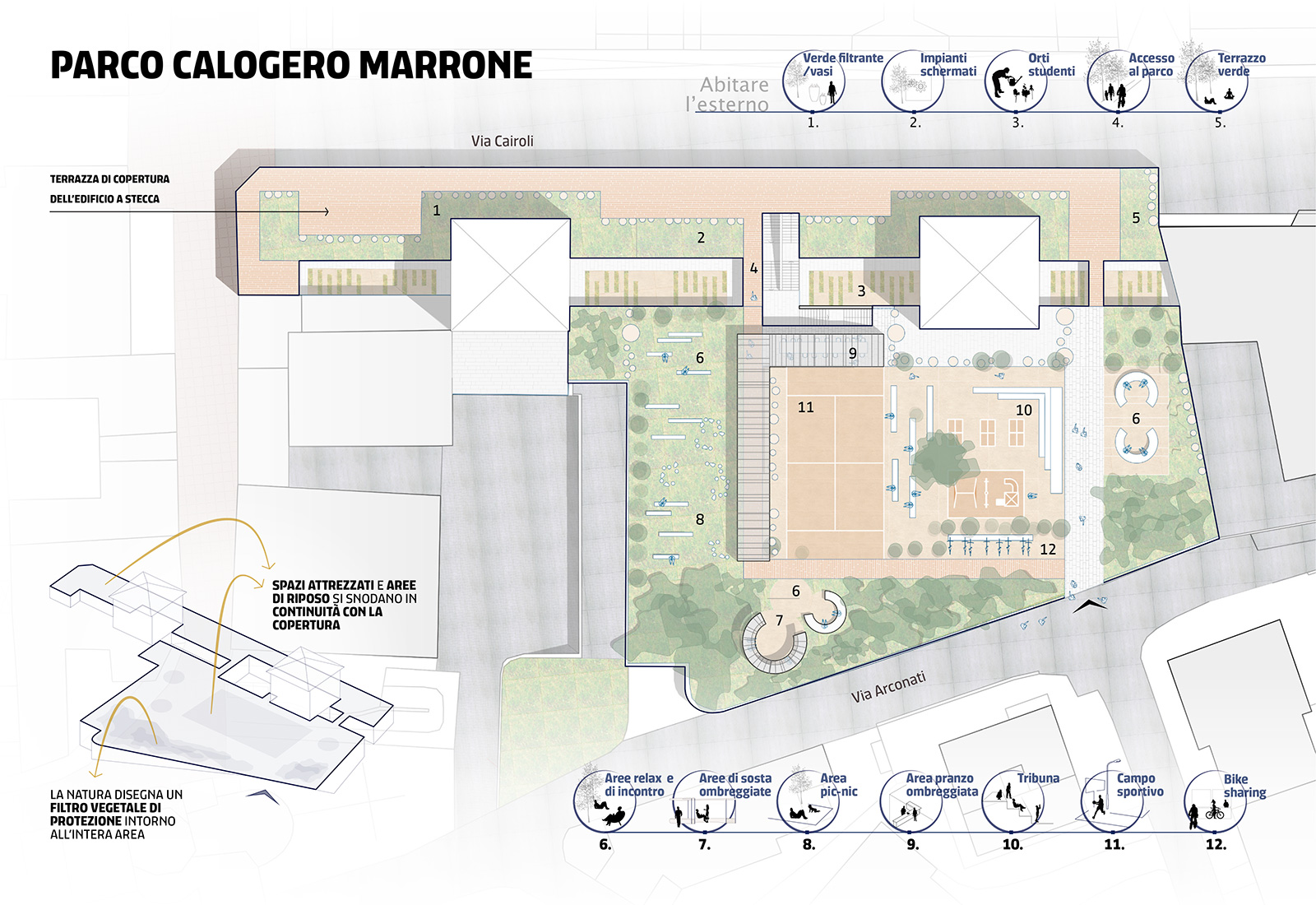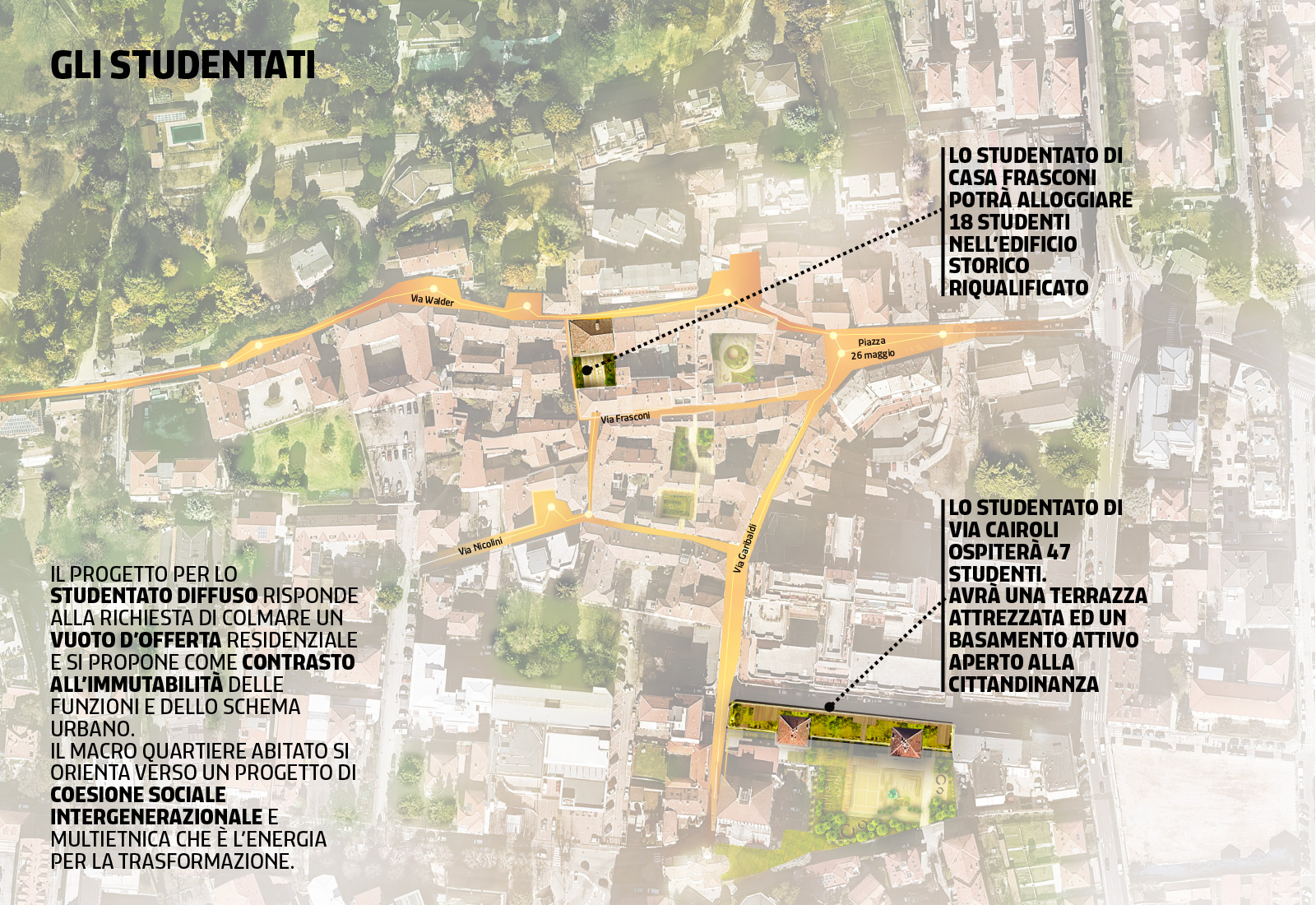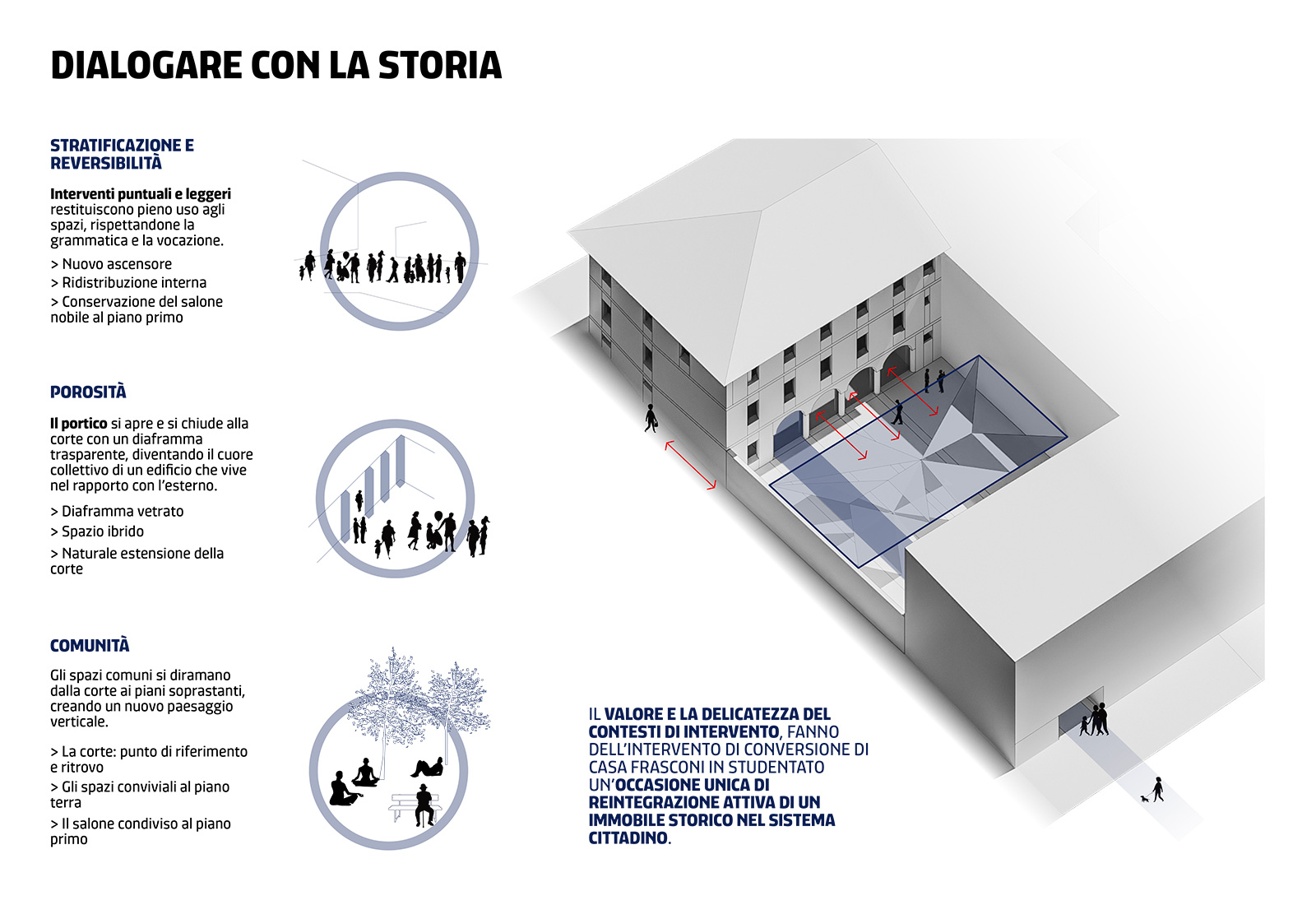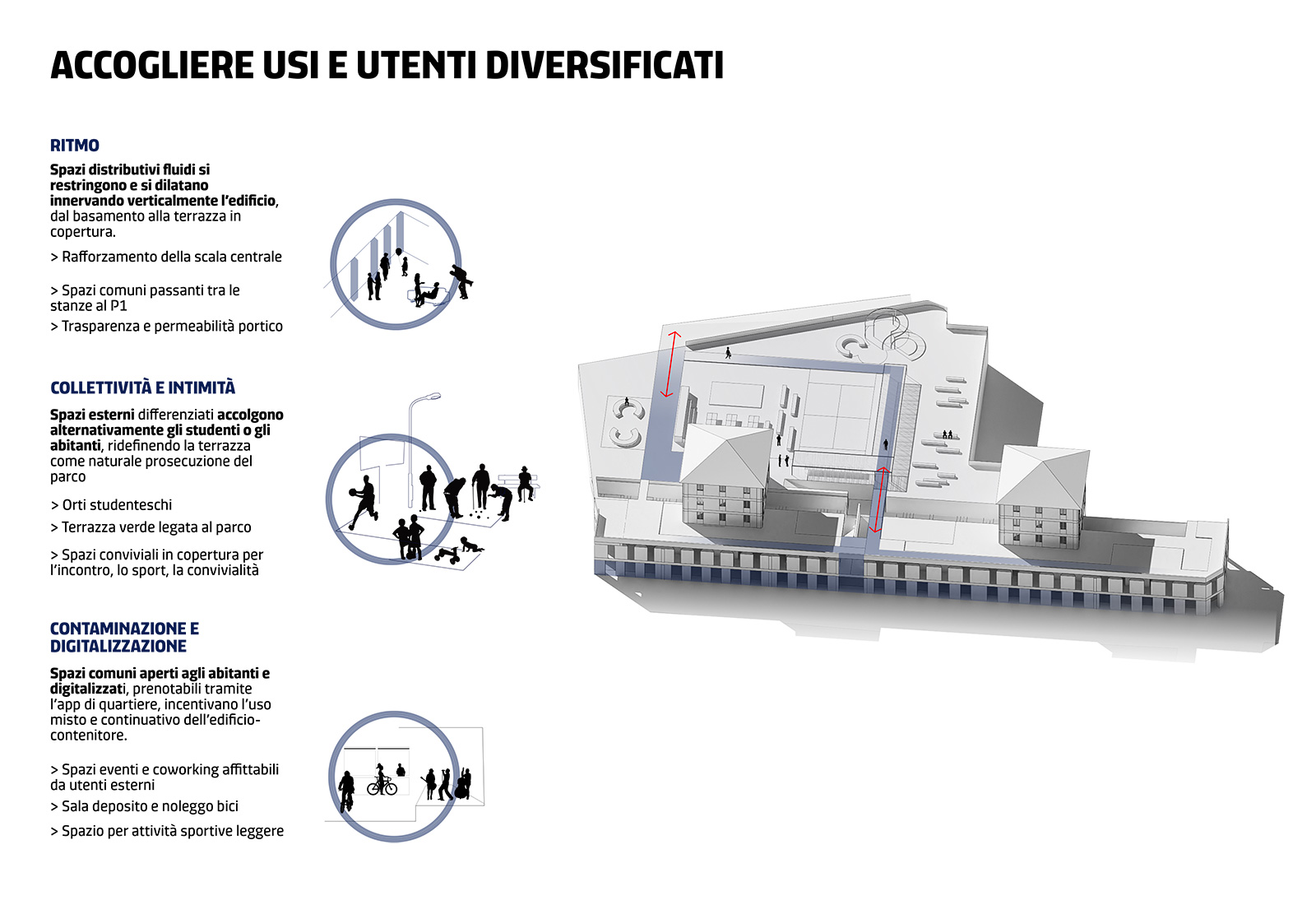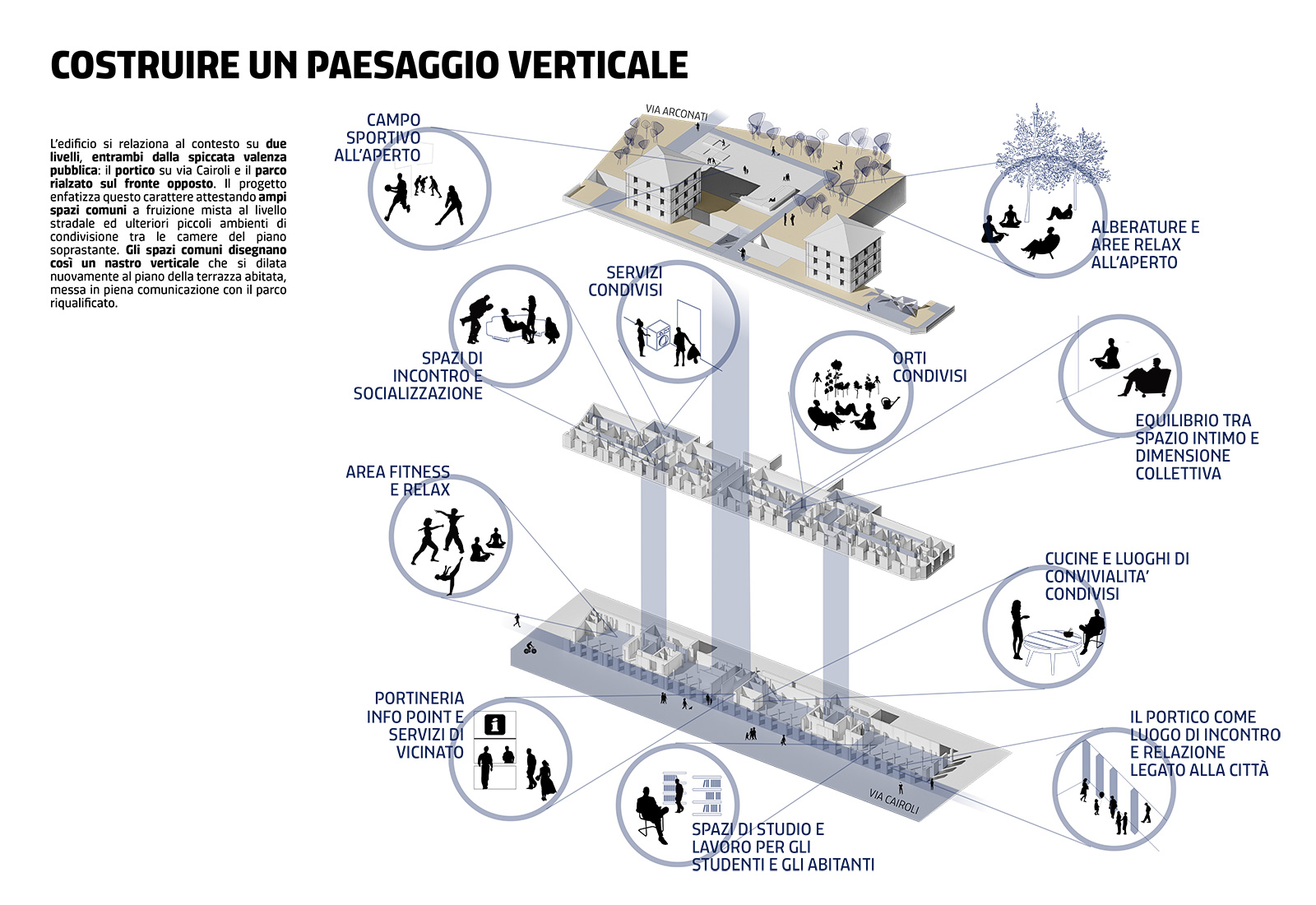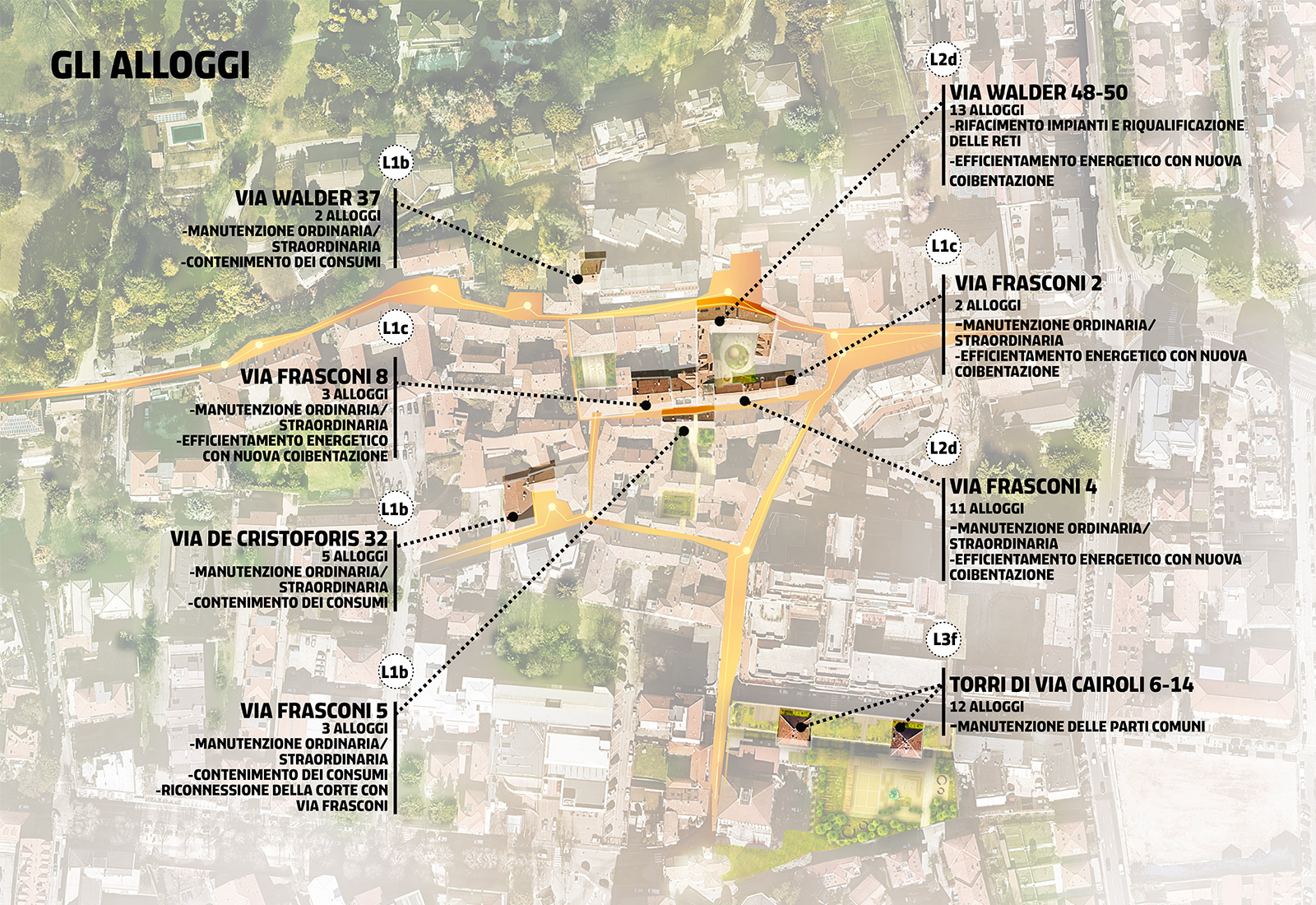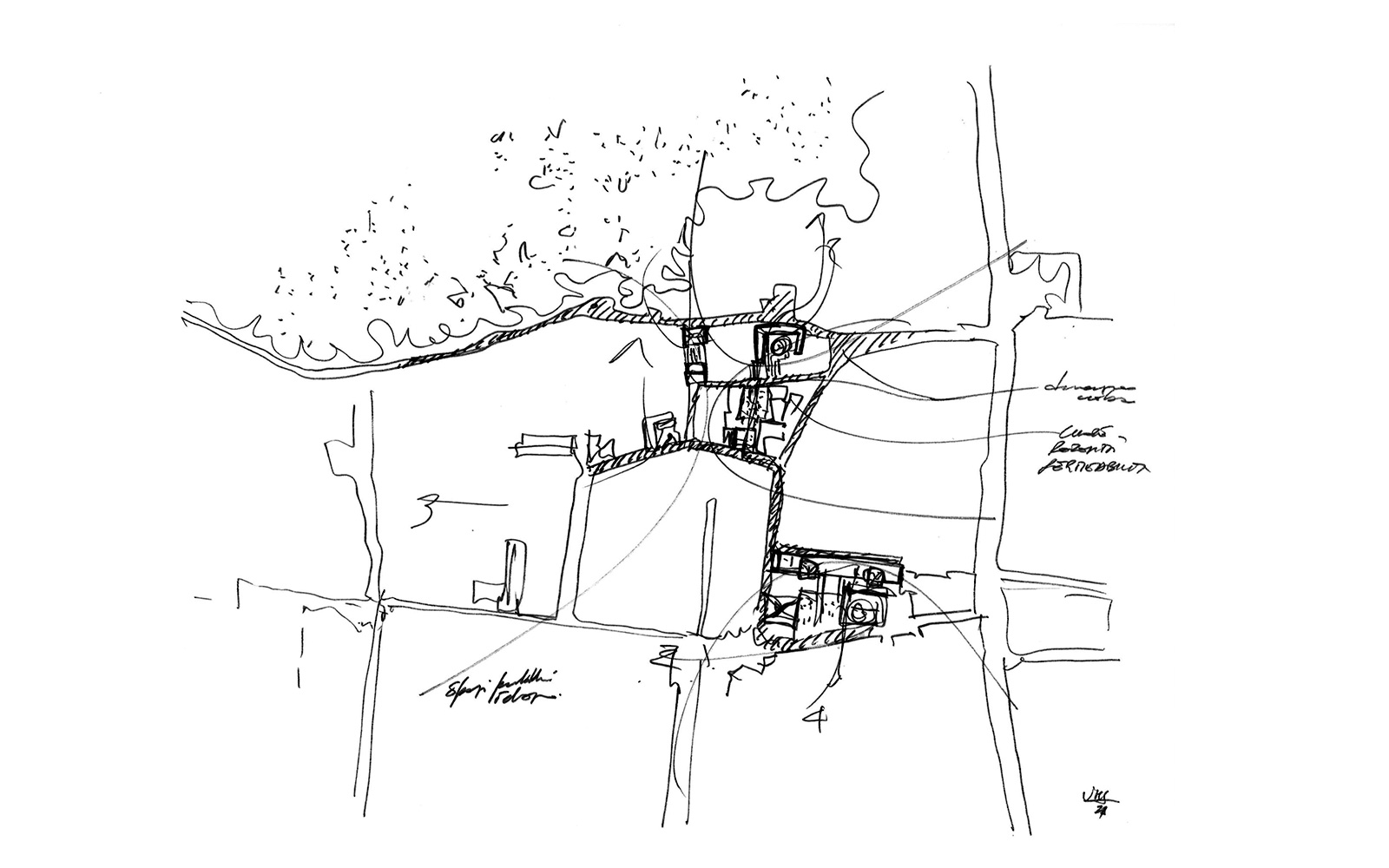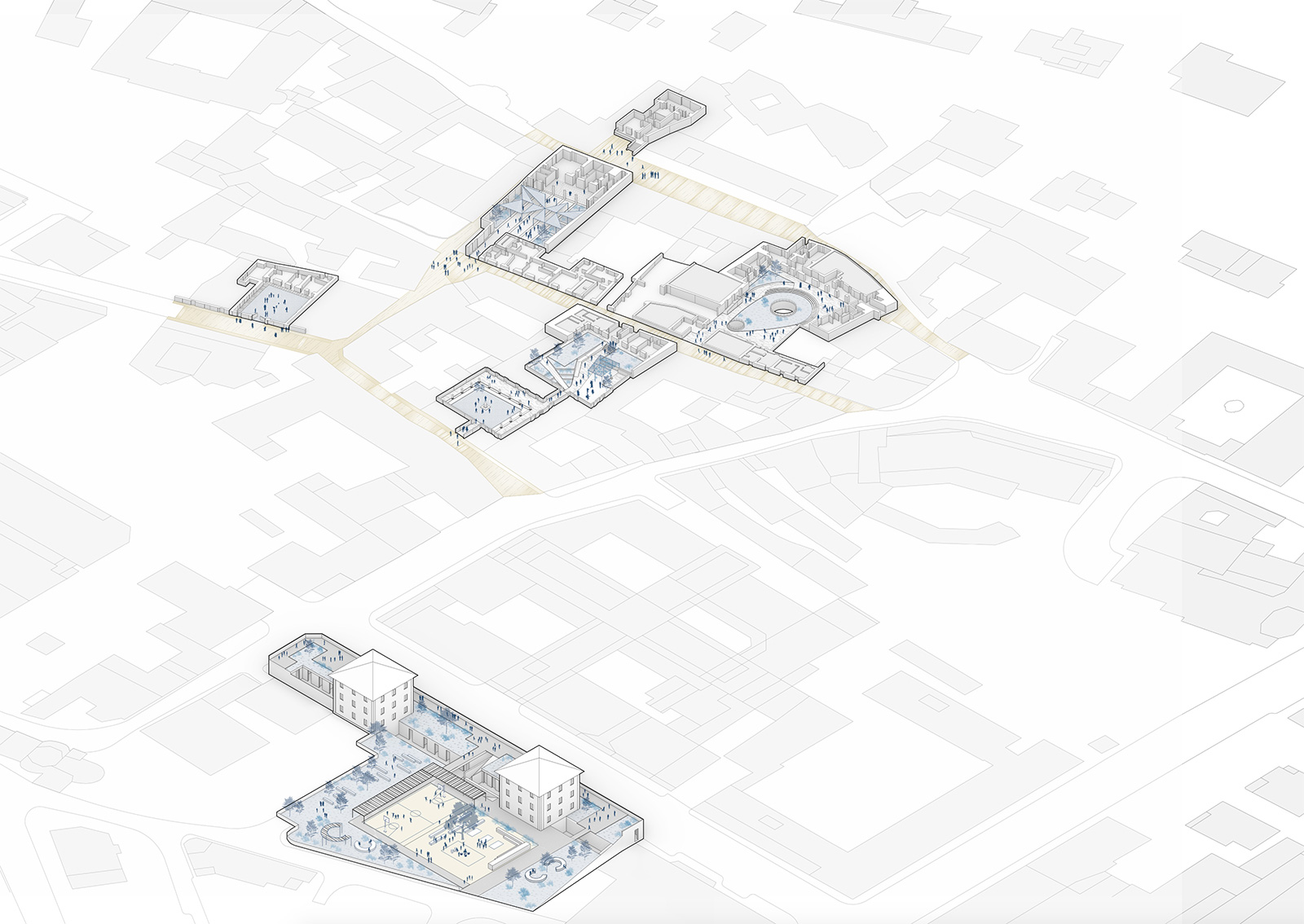 Student housing Varese
Varese, Italy
2022

program: Urban intergeneration, integrated social housing and student housing project for the Biumo Inferiore neighborhood in Varese, Italy
> total area: 10.000 m2
client: City of Varese
Alfonso Femia / Atelier(s) Alfonso Femia with
structural and services engineering: SERTEC engineering consulting
restauration: Arch. Rosaria Toma, IRIDES RESTAURO – Dott. Luca Ghirardelli
images: ©AF517
"A transformative intervention designed on the principles of social cohesion, the intergenerational relationship between residents, and the enhancement of the neighborhood's heritage through the recovery of the existing historical heritage." AF
A transformative intervention designed on the principles of social cohesion, the intergenerational relationship between residents, and the enhancement of the neighborhood's heritage through the recovery of the existing historical heritage.
Included in the proposed development plan: the regeneration of the existing historical heritage, the rehabilitation of the many disused or underutilized buildings, and the rethinking of the courtyards, with the enhancement of open and shared spaces. The aim is to transform inaccessible spaces into usable places that will be animated in a communal dimension of community.
This is an important urban and cultural development based on the design fulfillment of three macro-needs: energetically upgrading the social housing system, balancing the demand for housing with an adequate supply; transforming two disused and abandoned buildings into student housing, in response to the incremental demand generated by the University of Insubria; and enhancing the public green system and nearby urban services to support the neighborhood.
At the heart of the project is the restoration of the historic Casa Frasconi repurposed as a student residence and the building on Via Cairoli that will be transformed into a mixed formula, student housing and private residences.
Through energy upgrading and renovations, housing will be upgraded in eight public buildings on different streets and in courtyards and connecting street areas.
An expanded notion of architecture, oriented to satisfy social needs, the primary input of the design process, will be instilled in the Biumo neighborhood.
The result will be a recognizable, innovative and above all livable urban landscape.