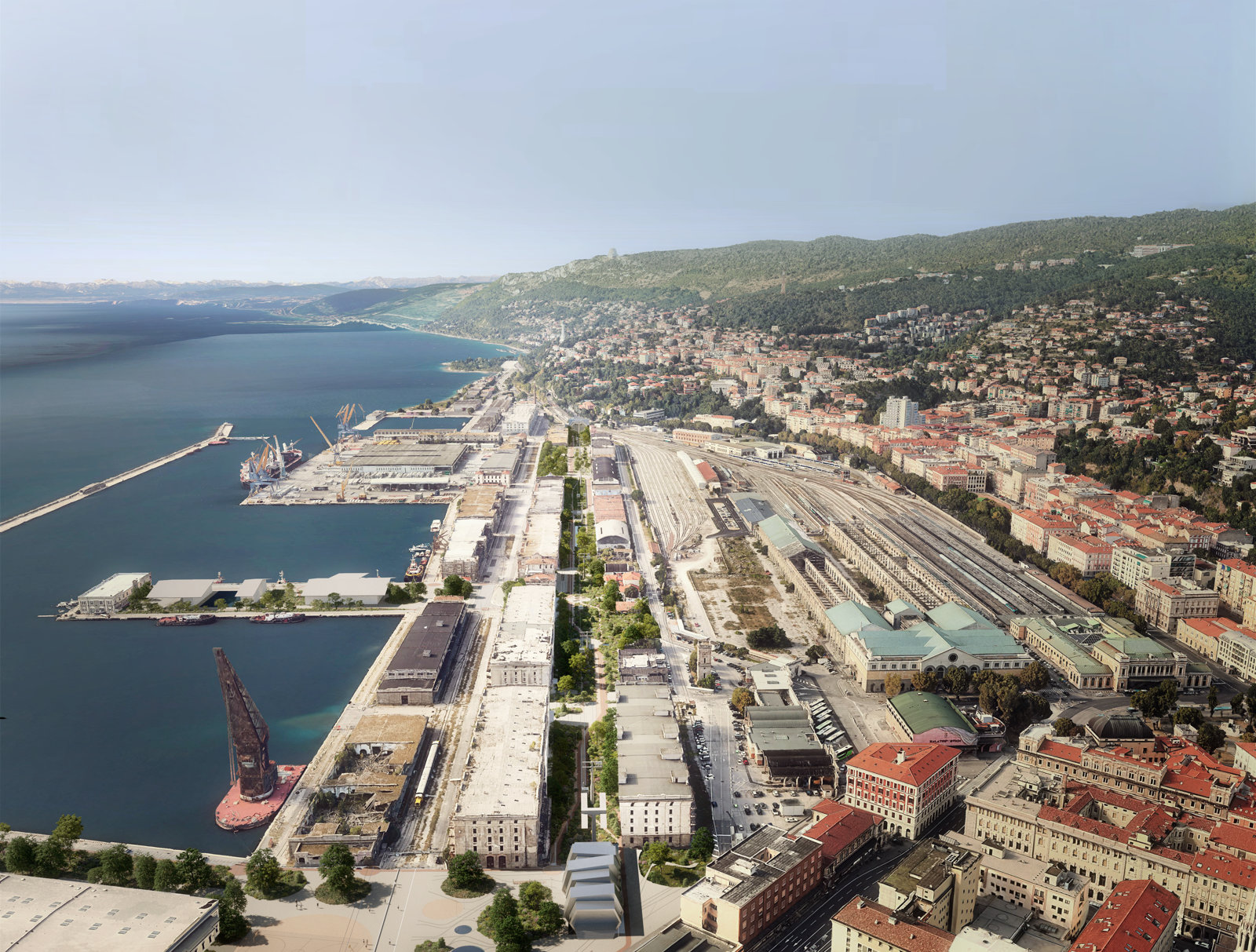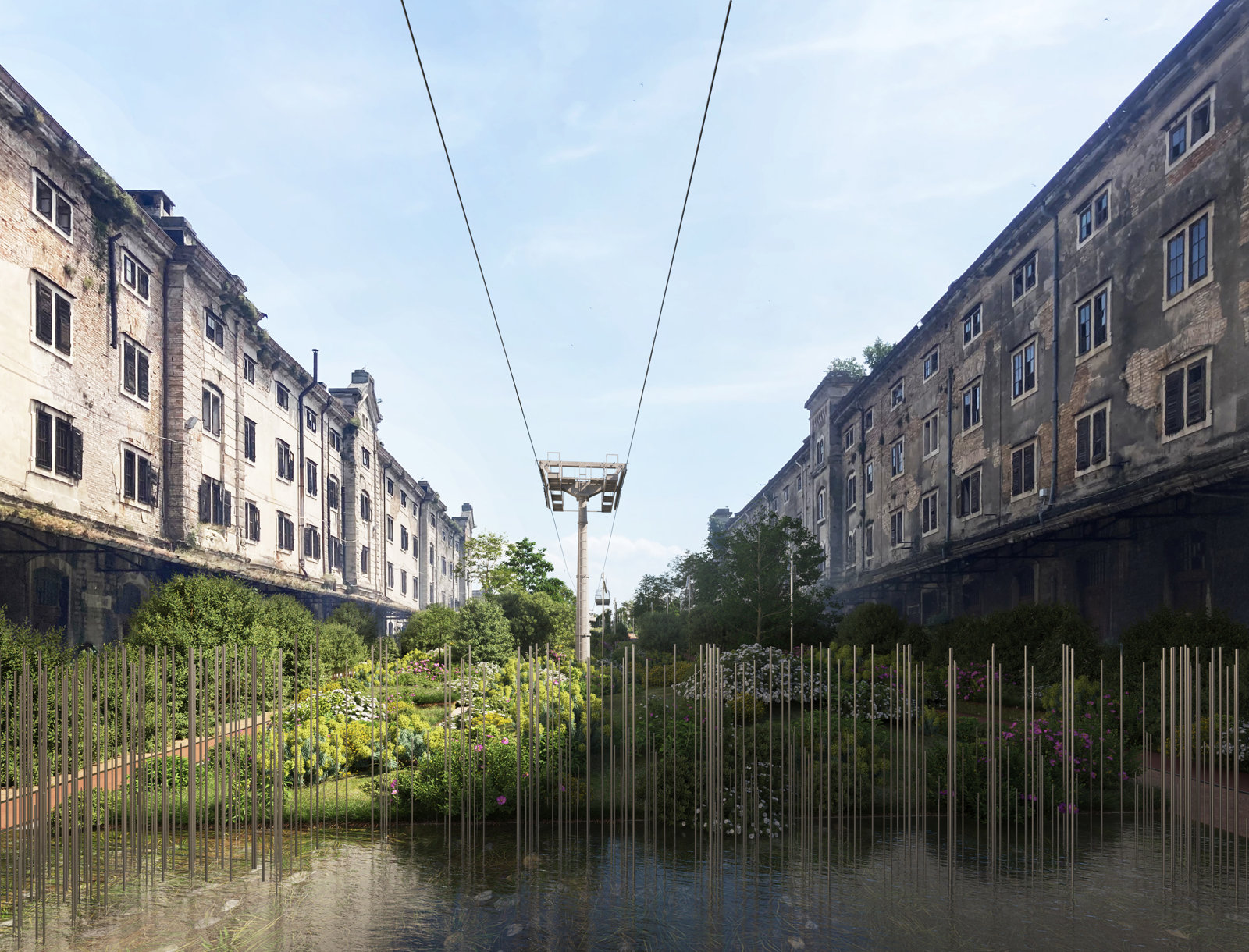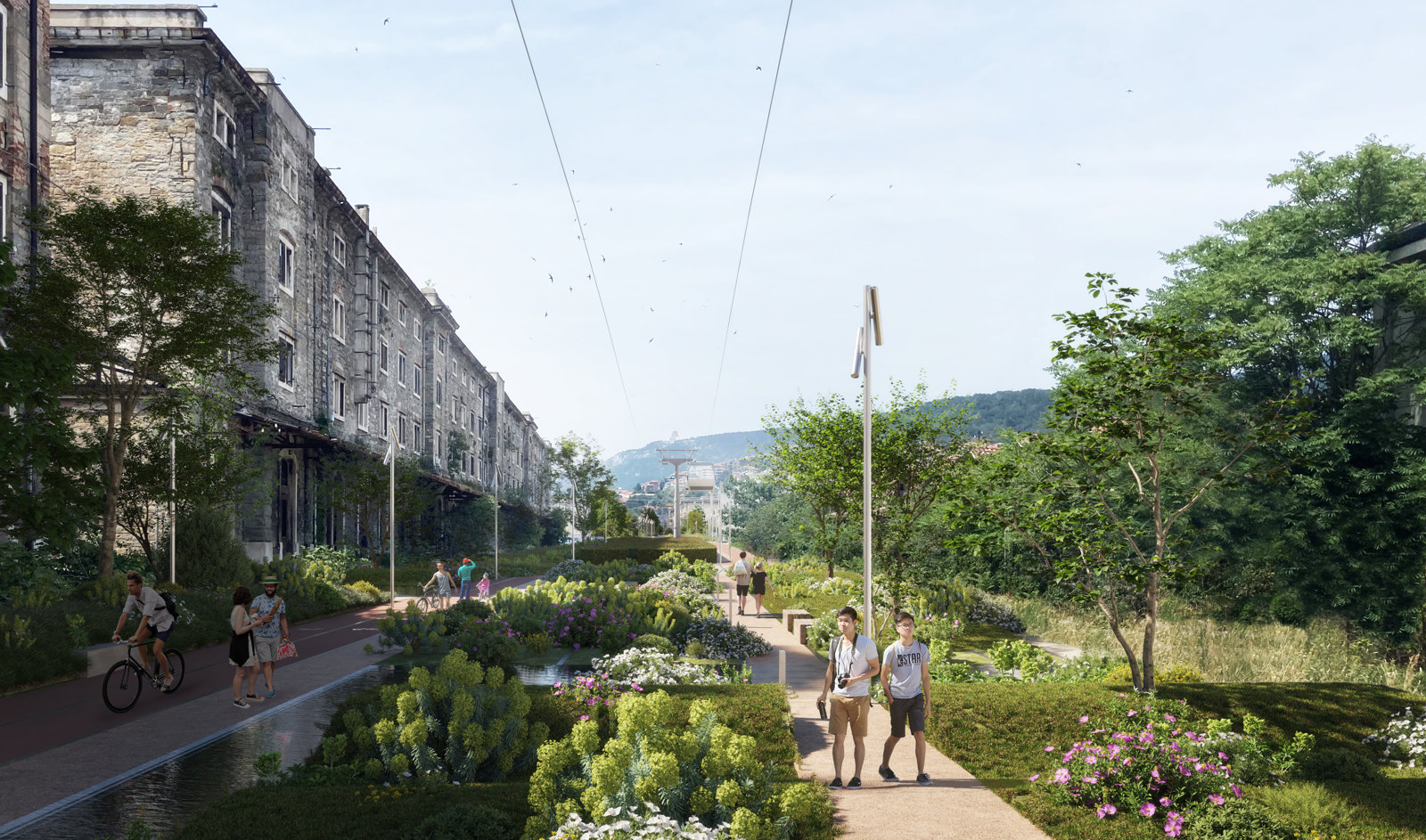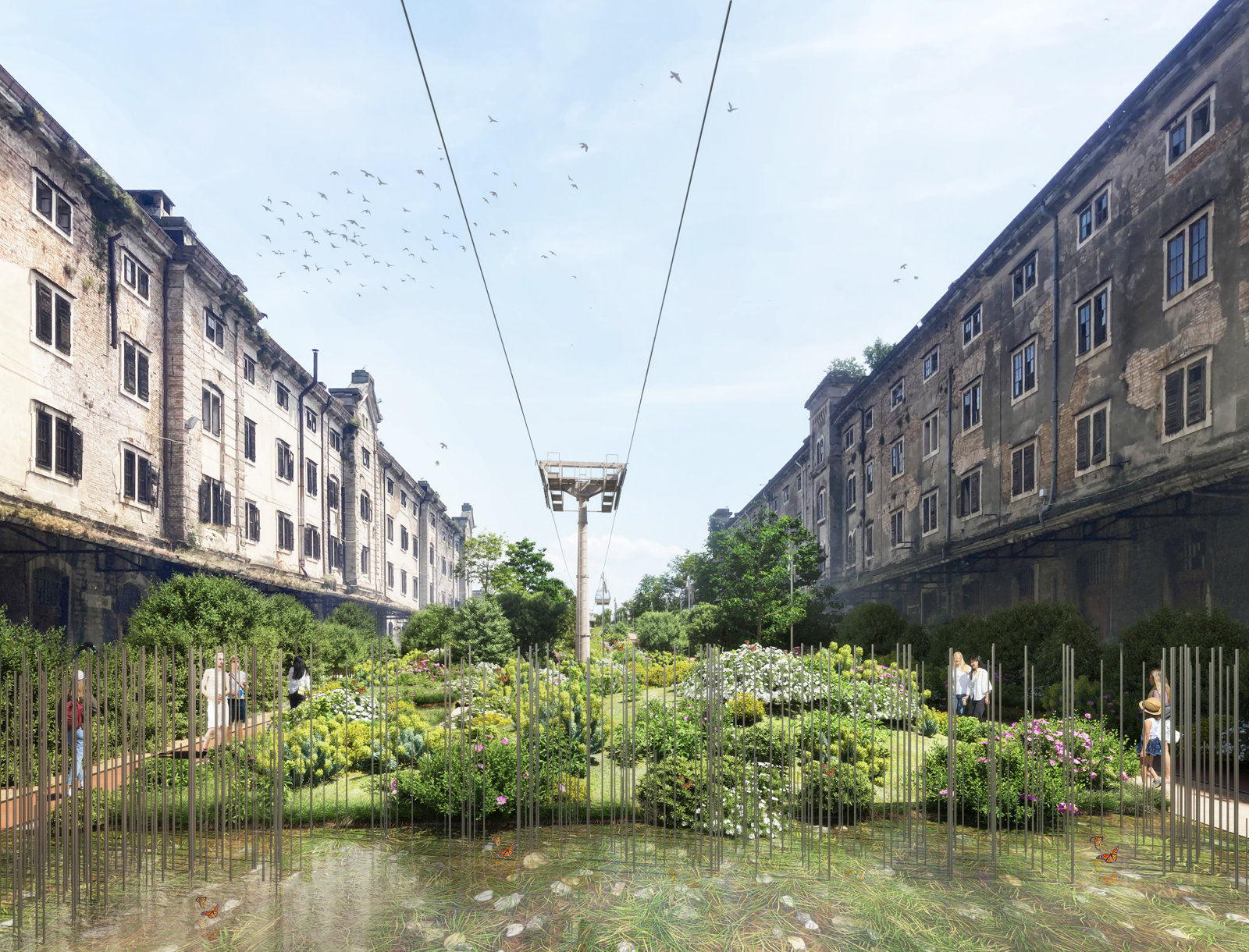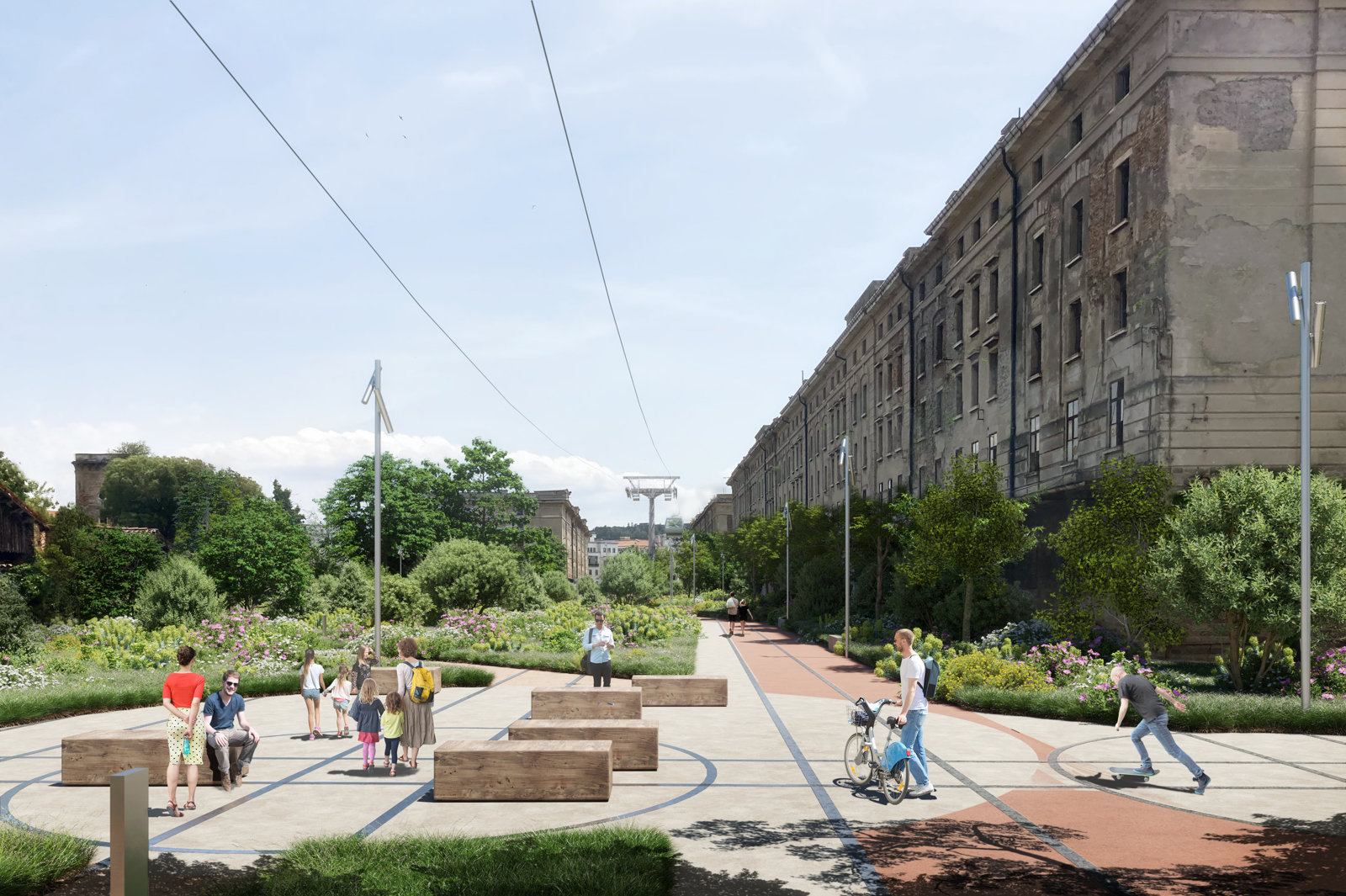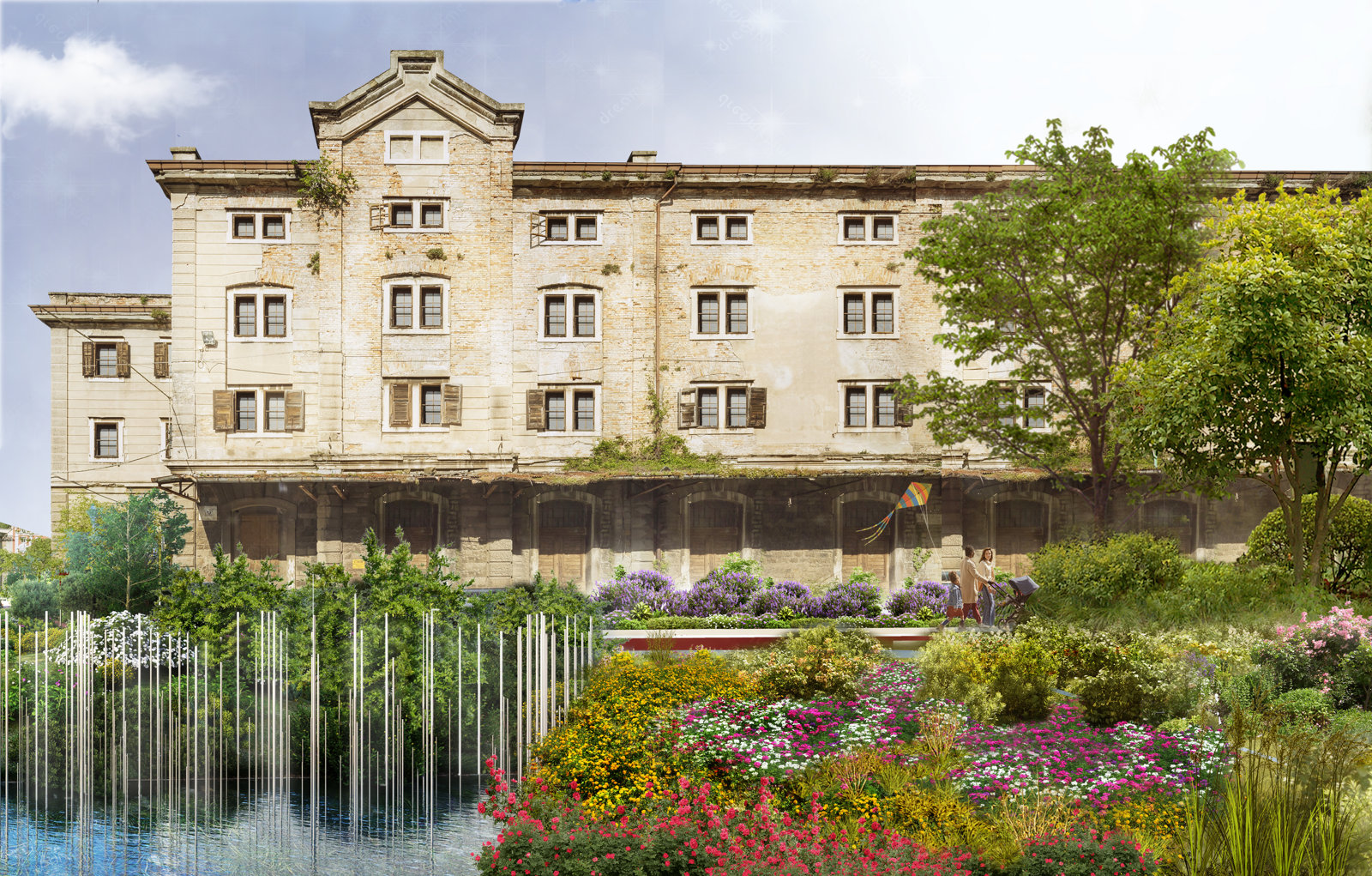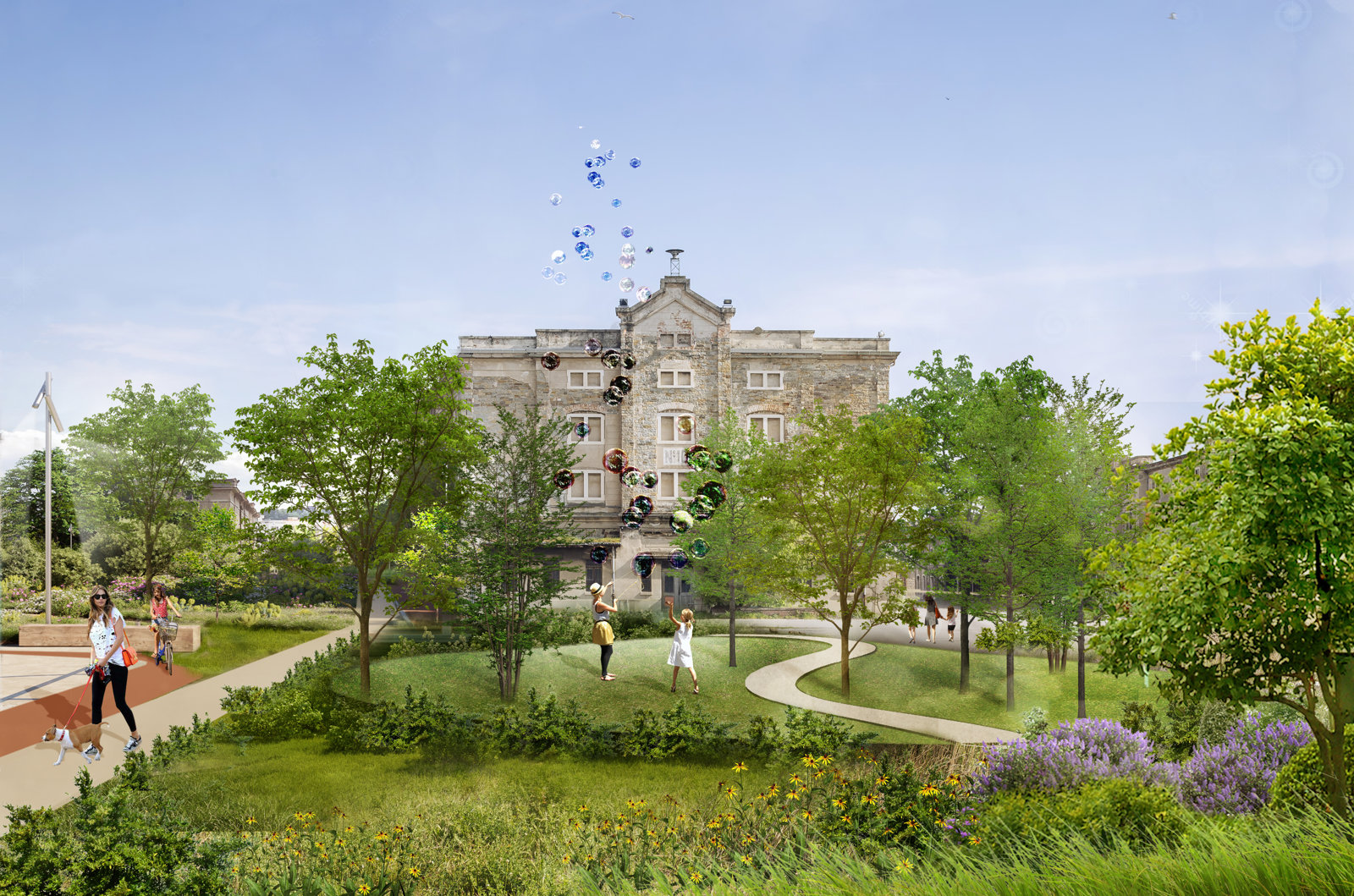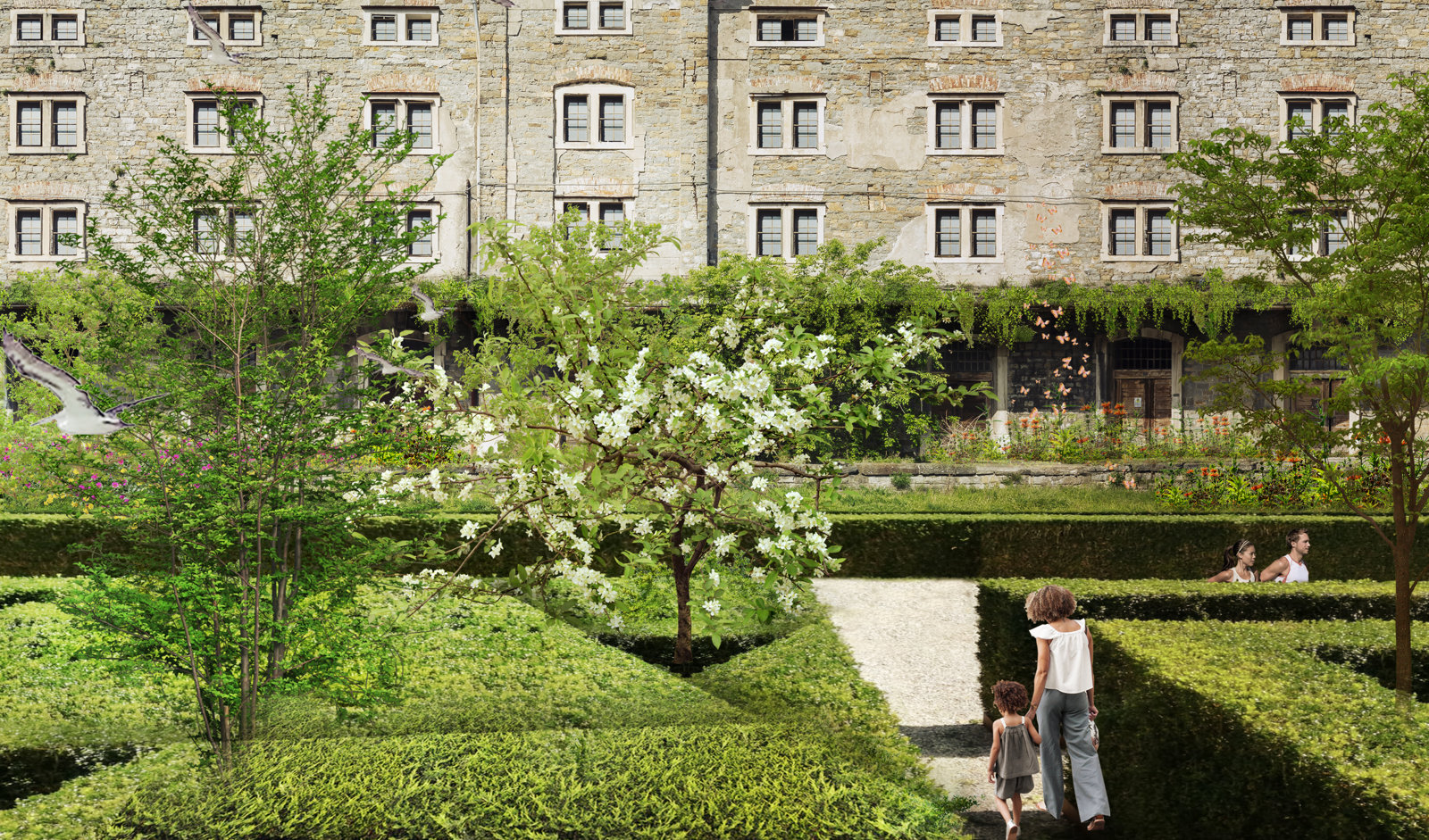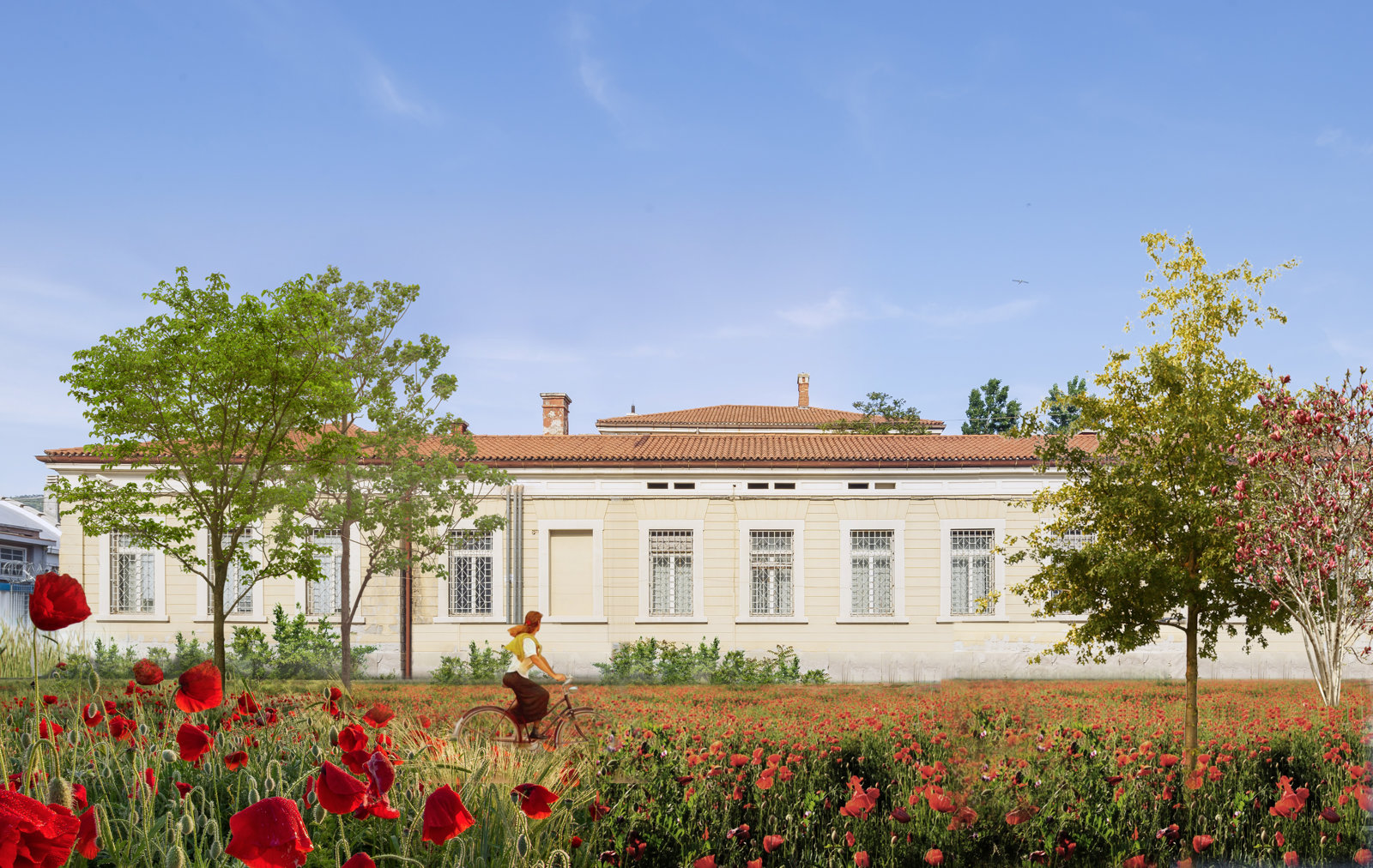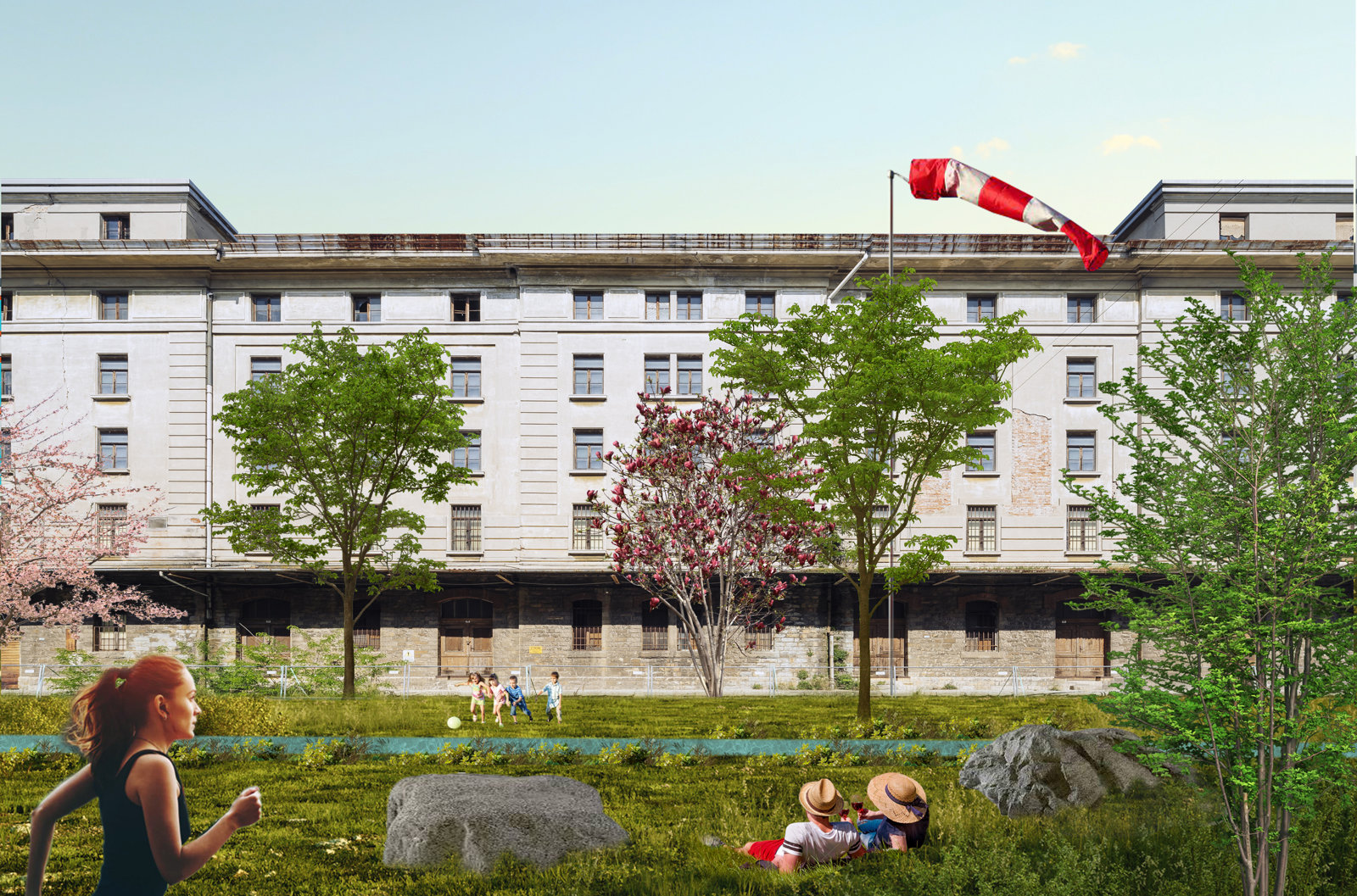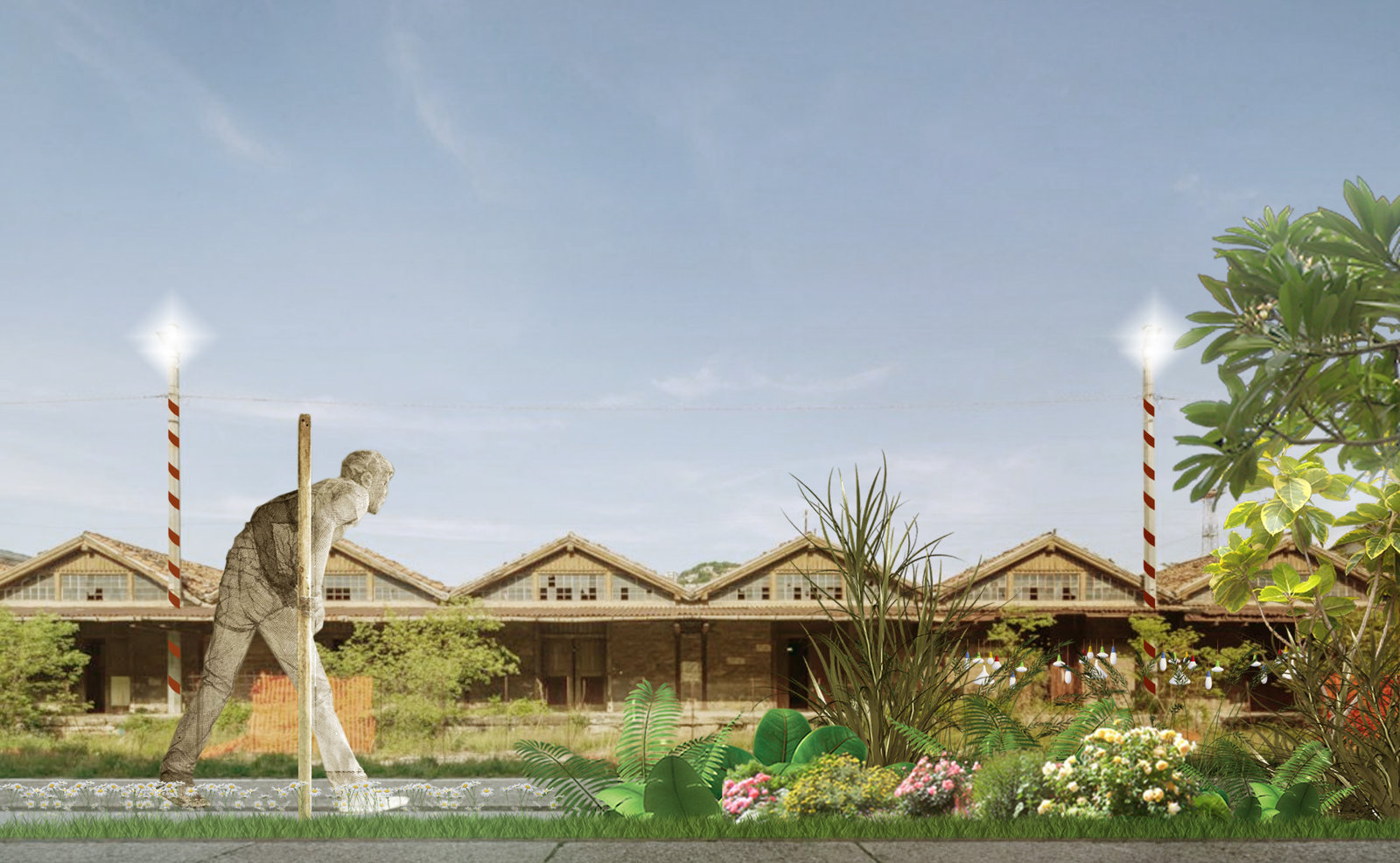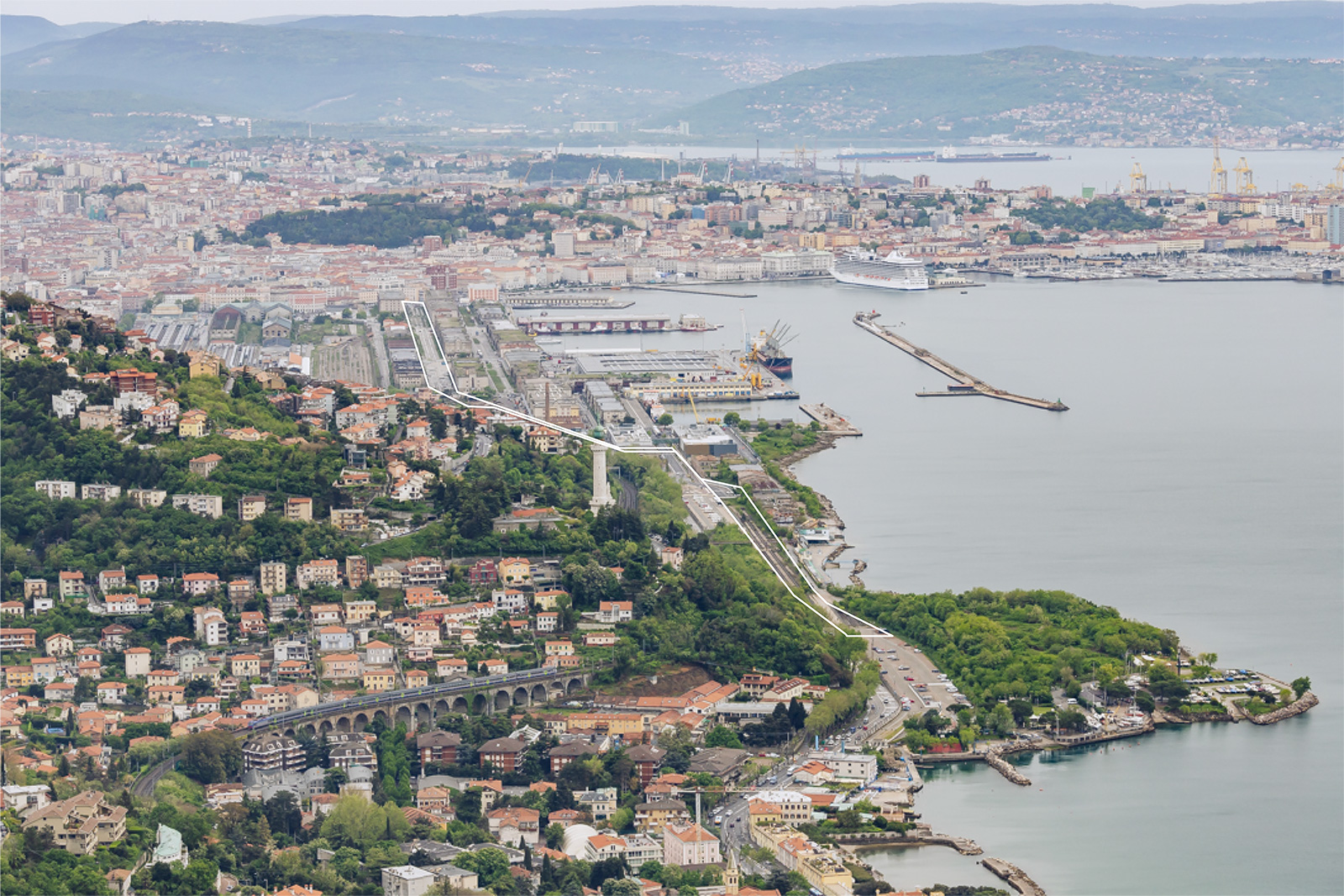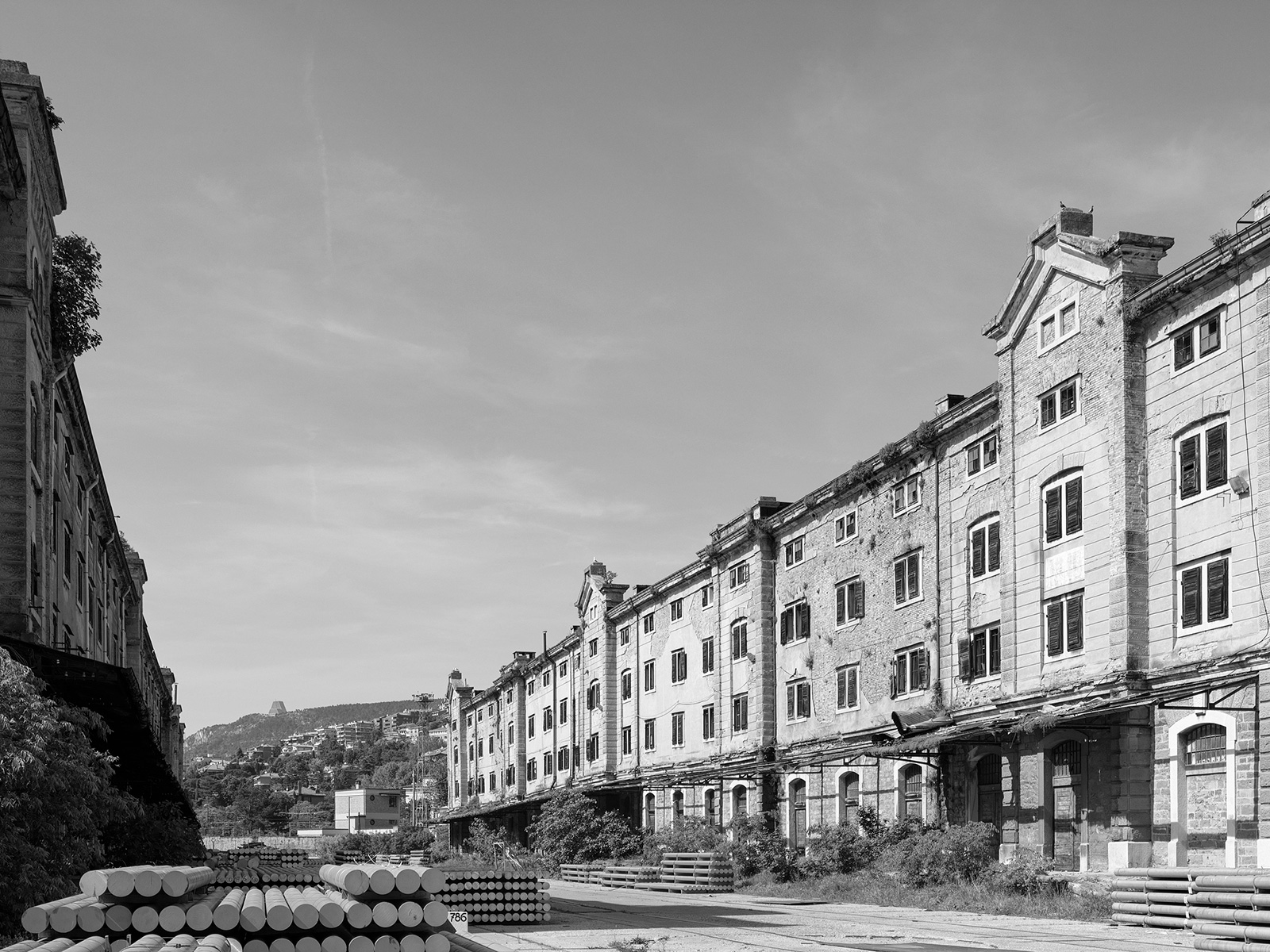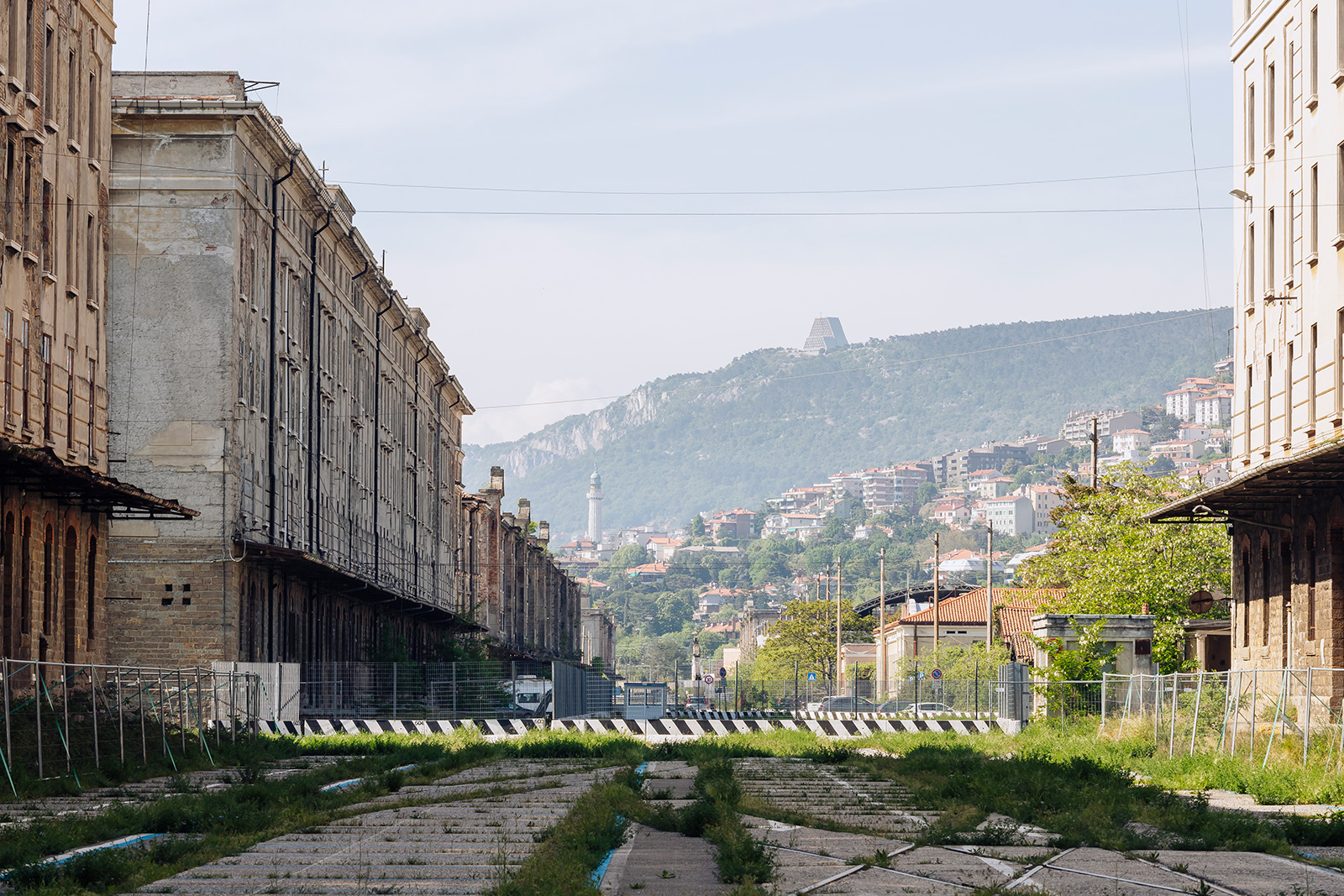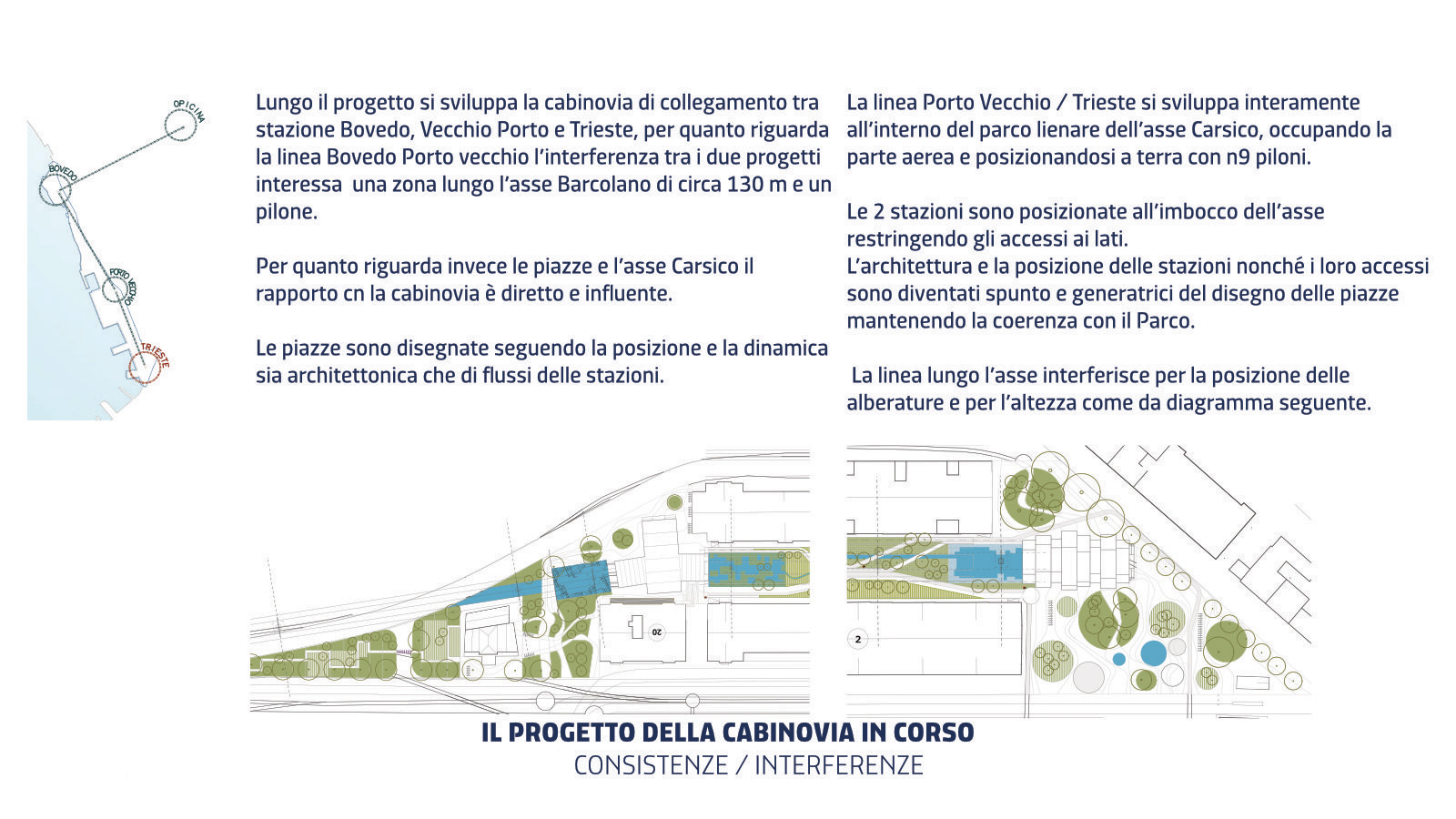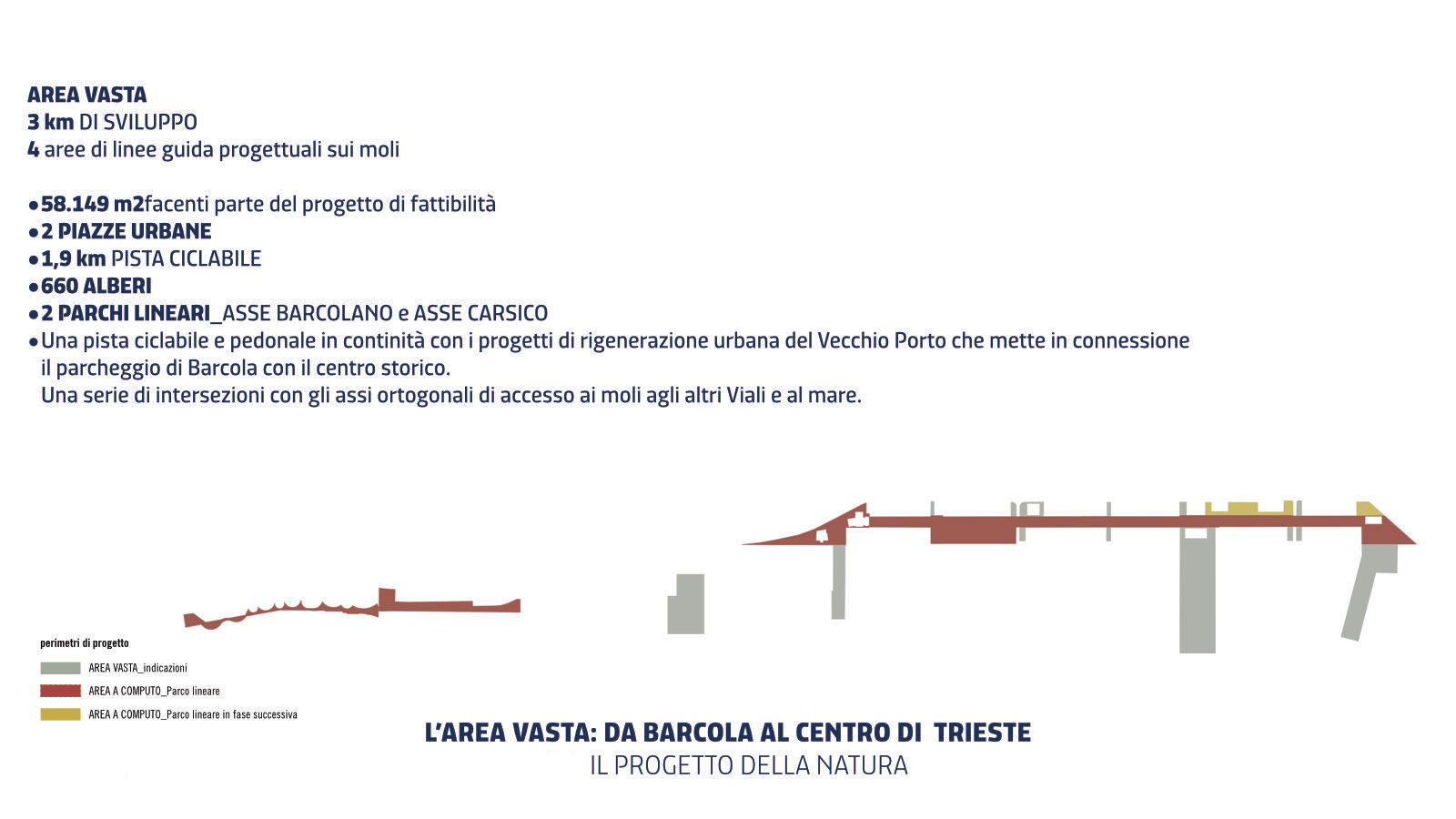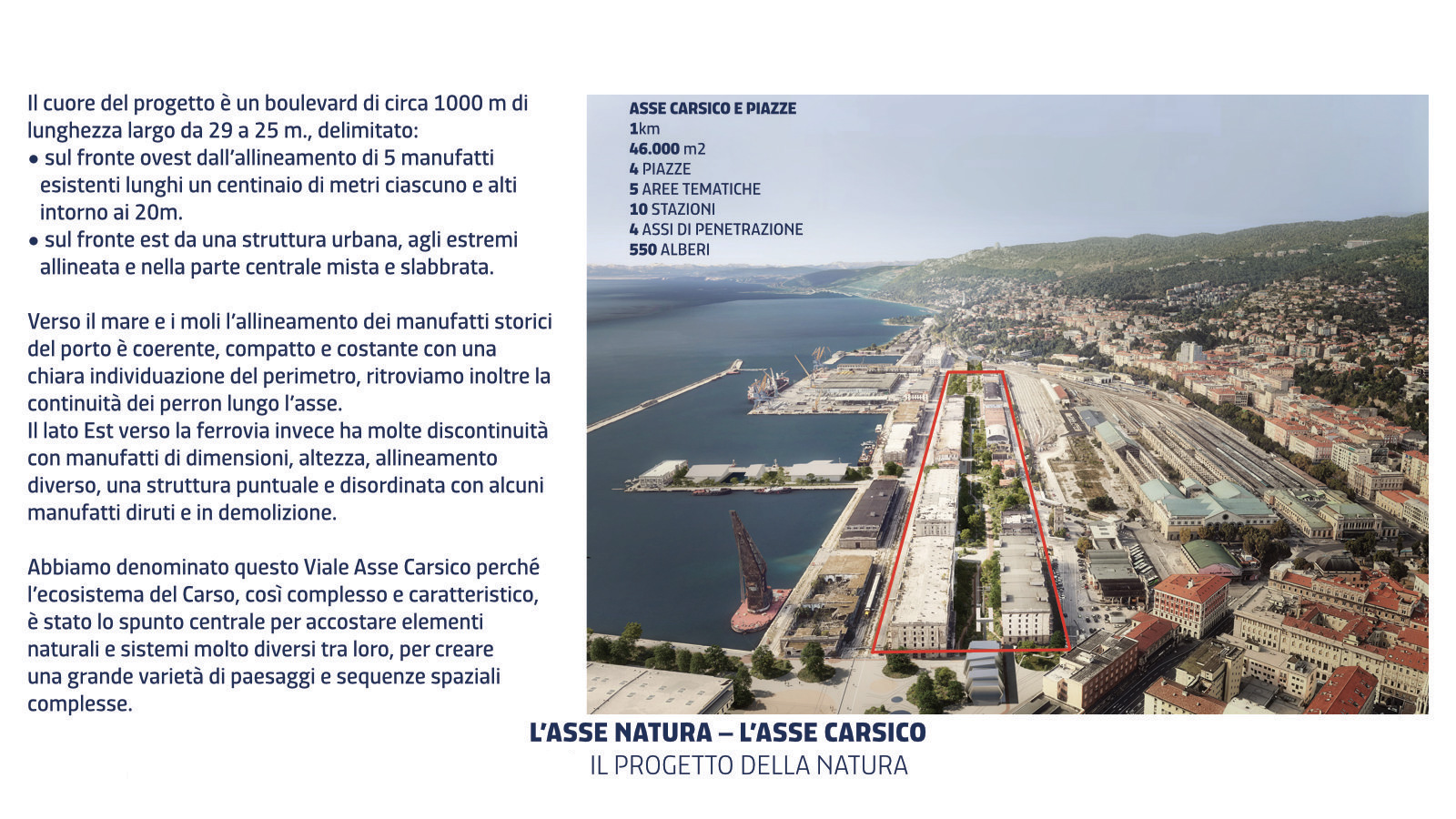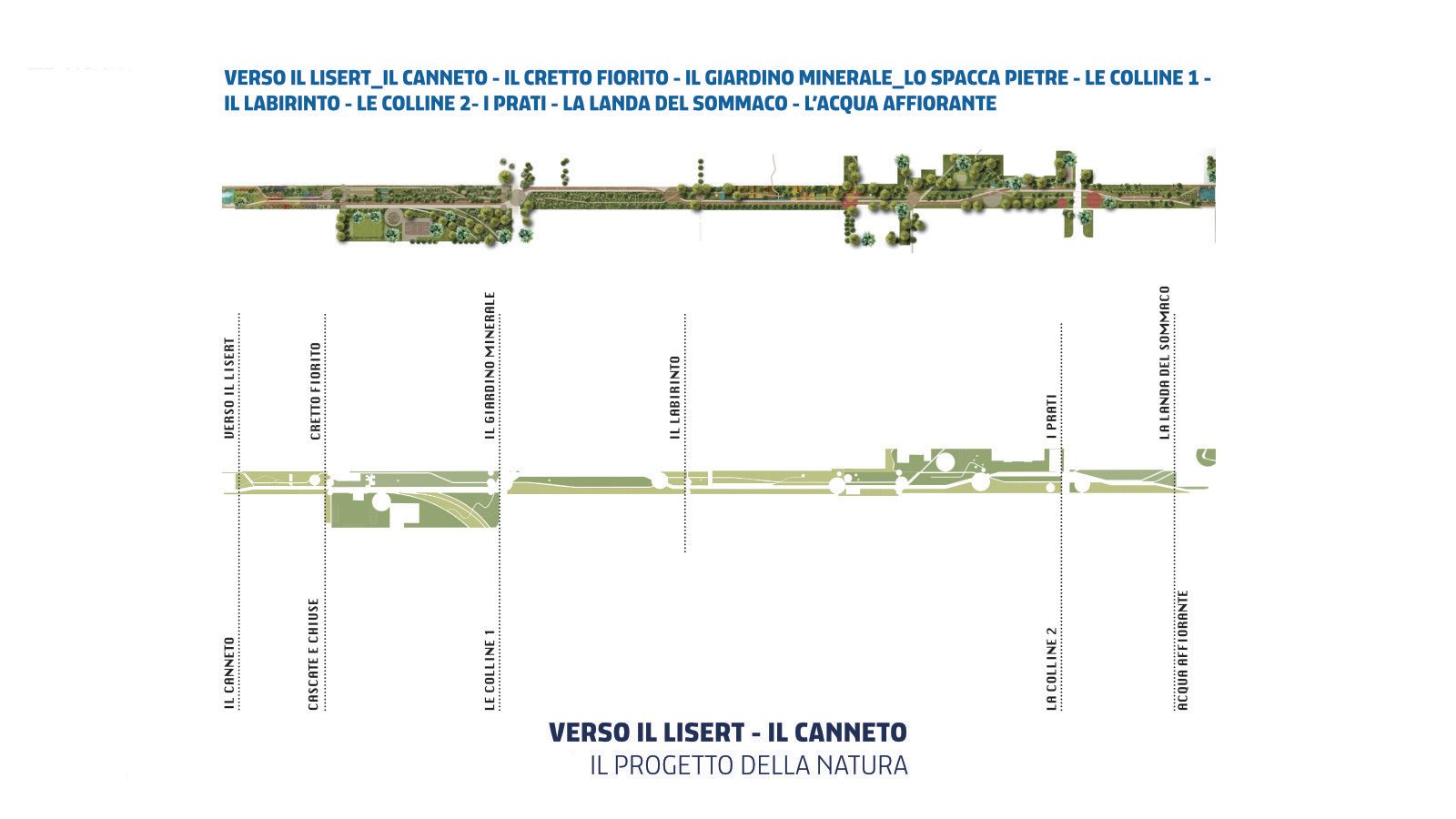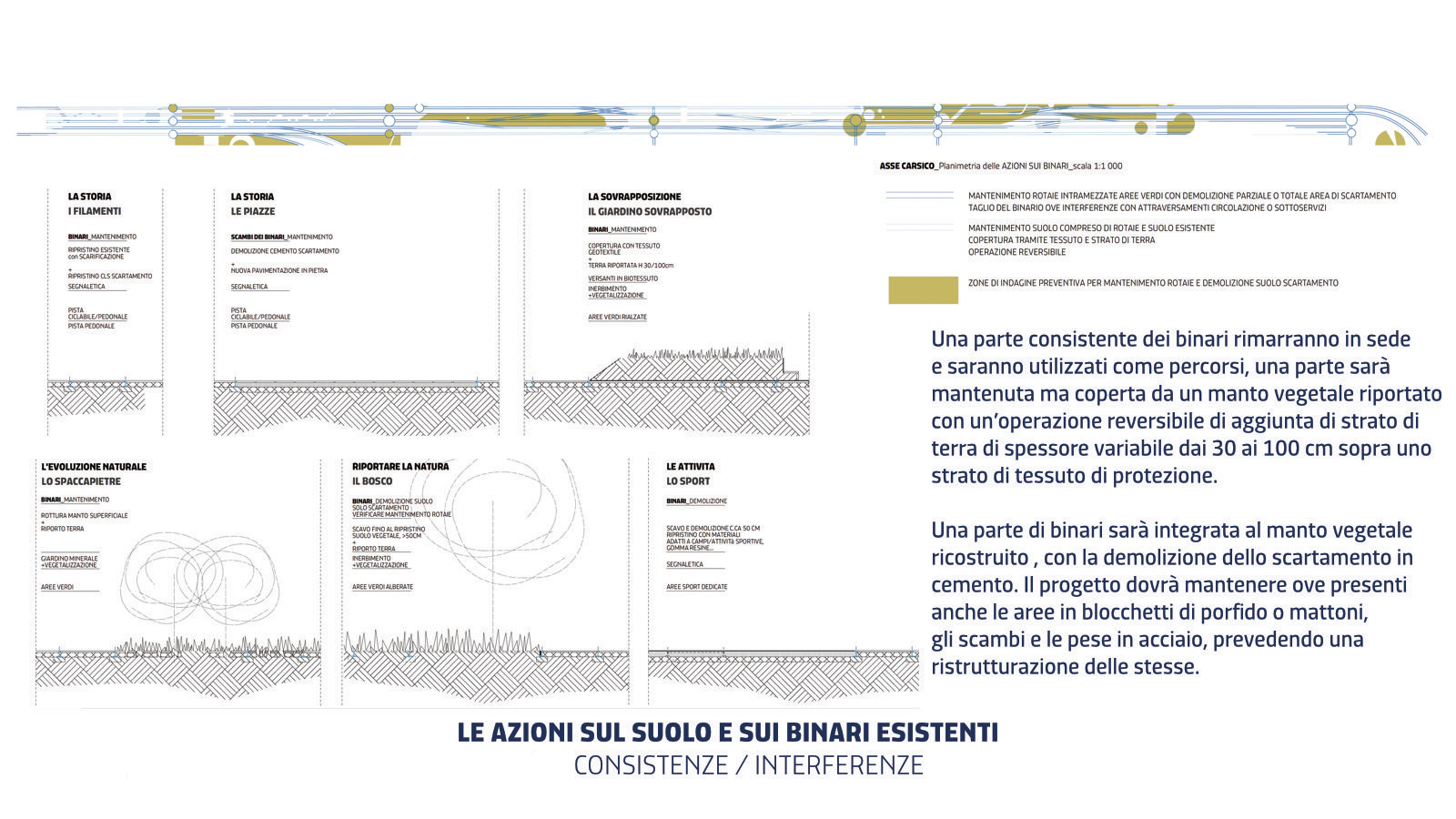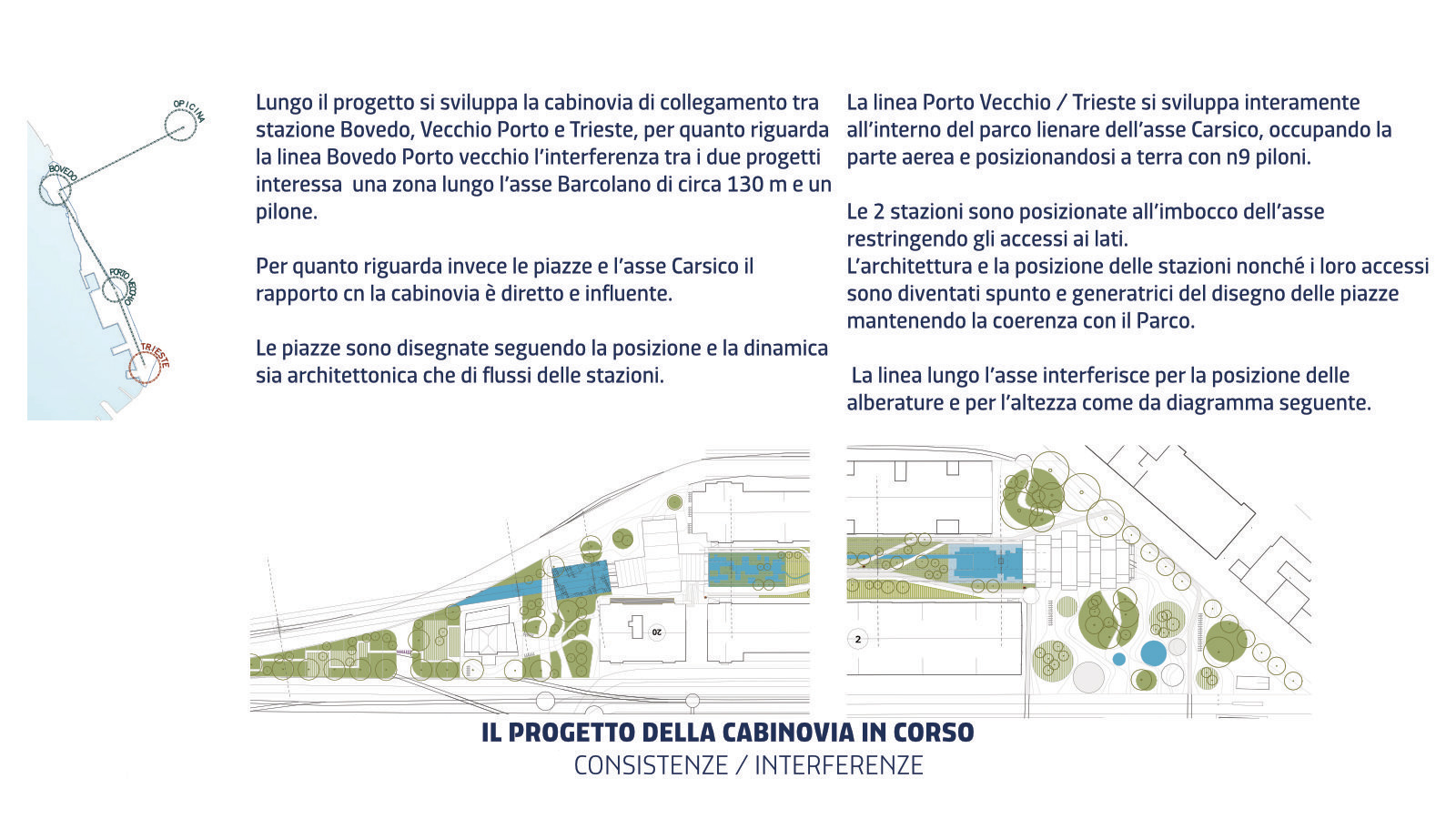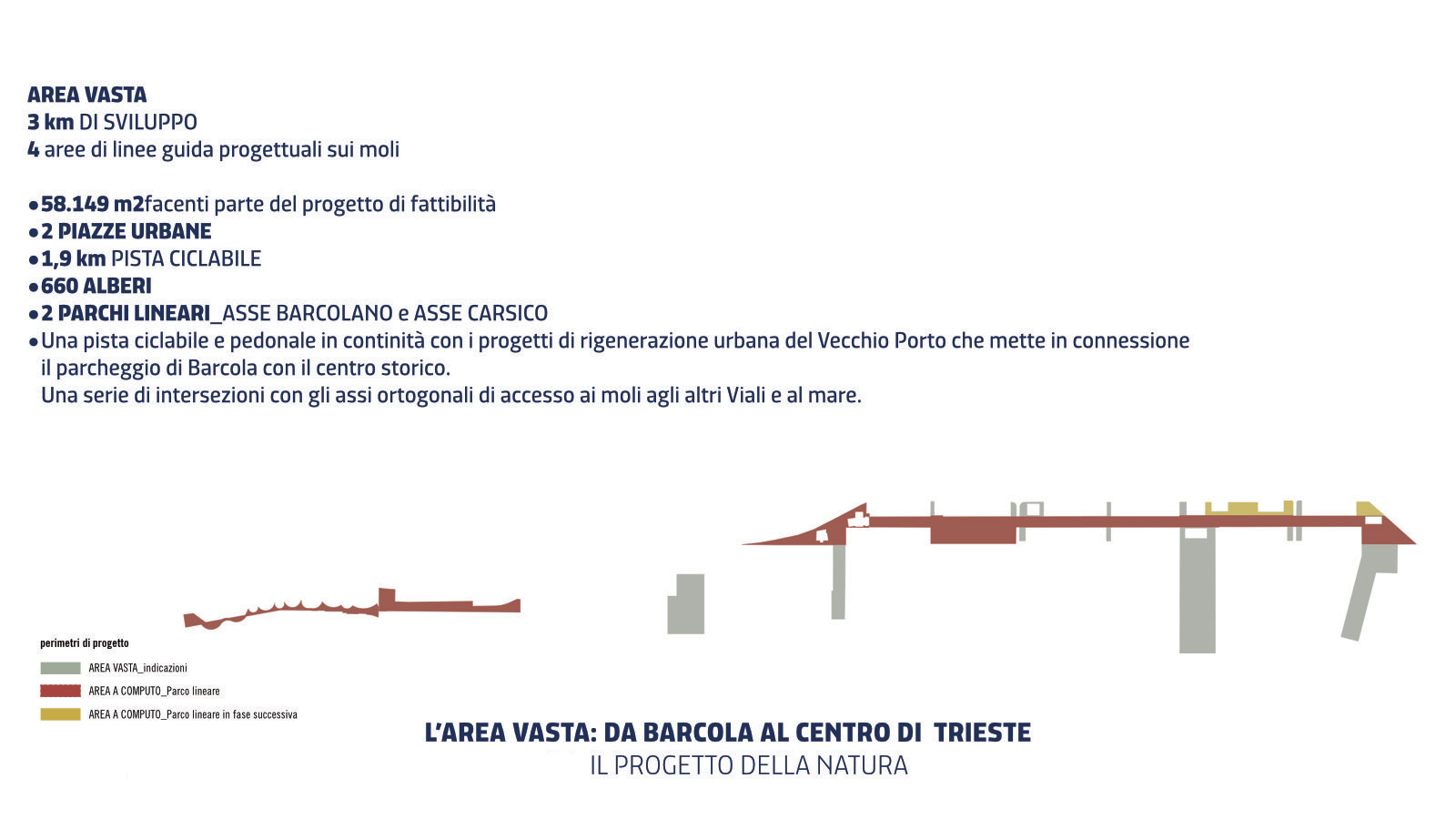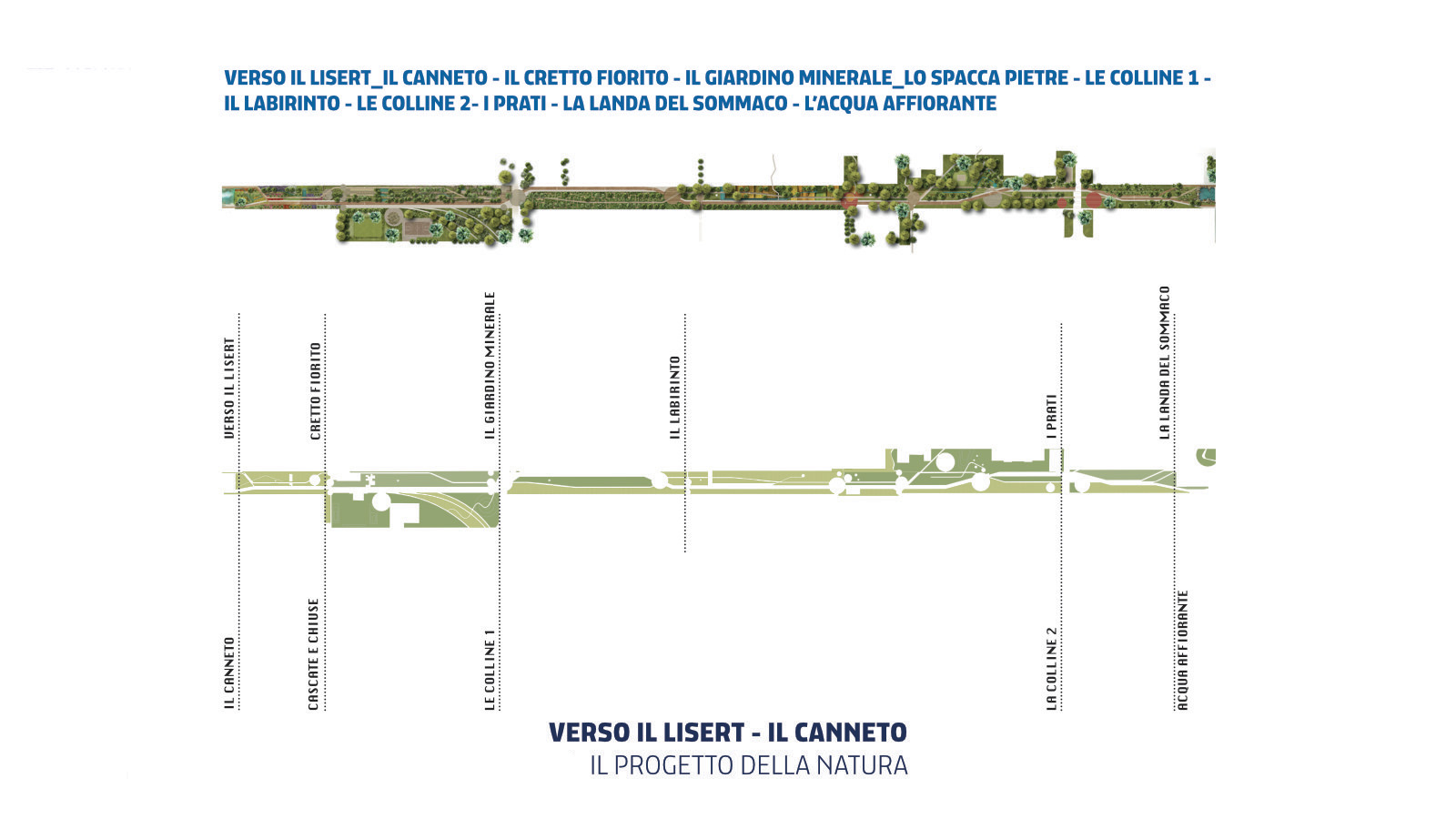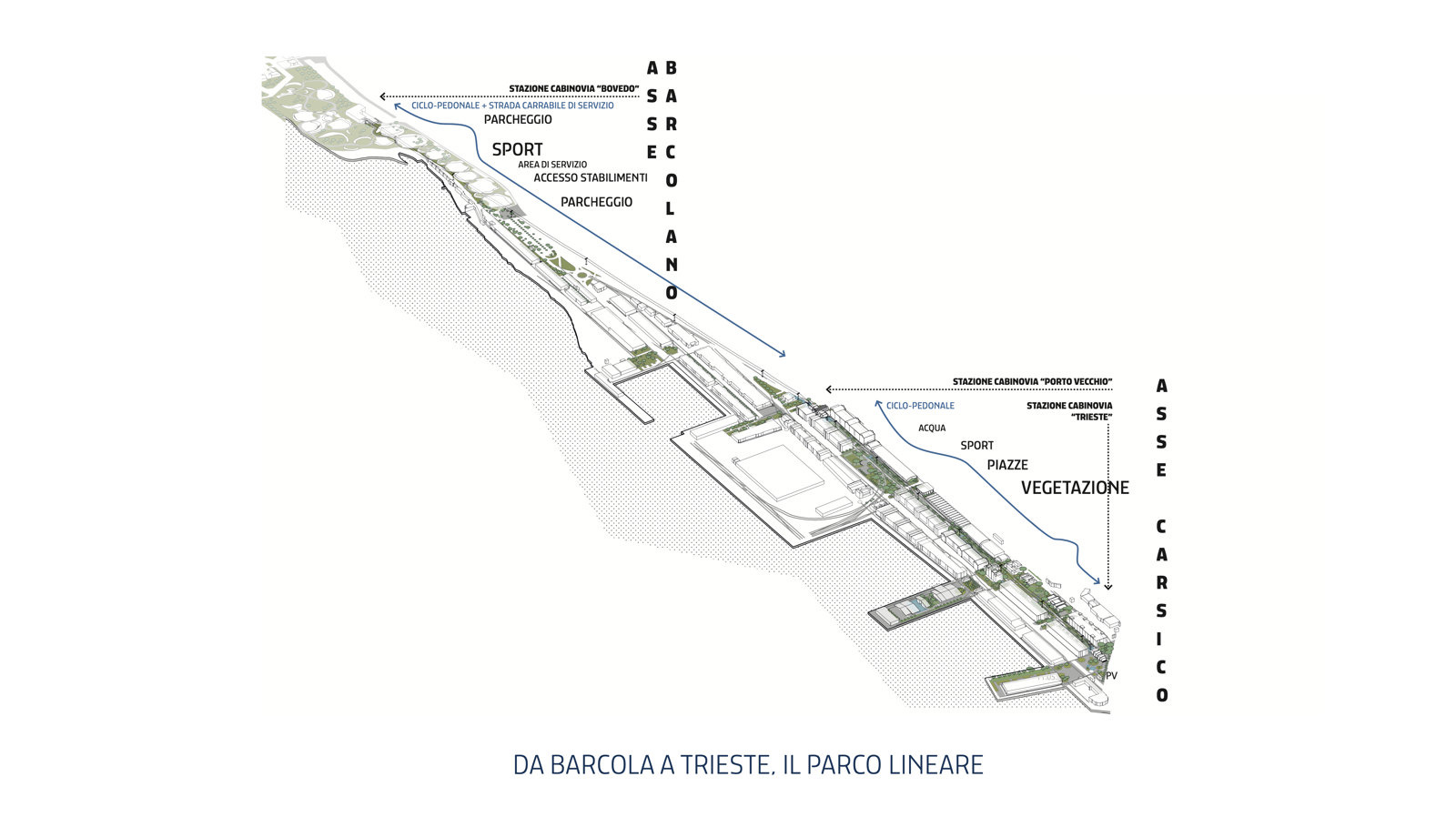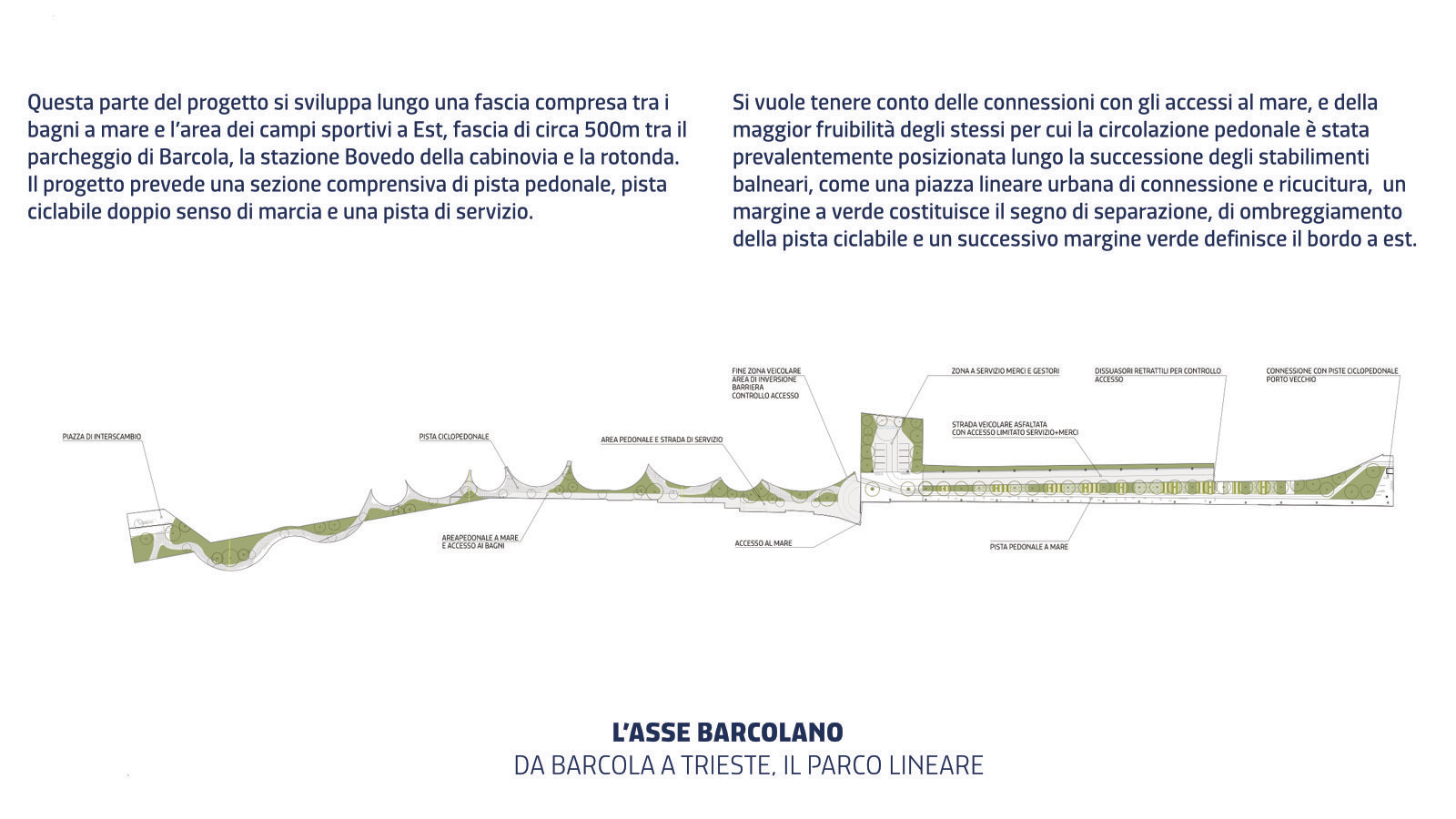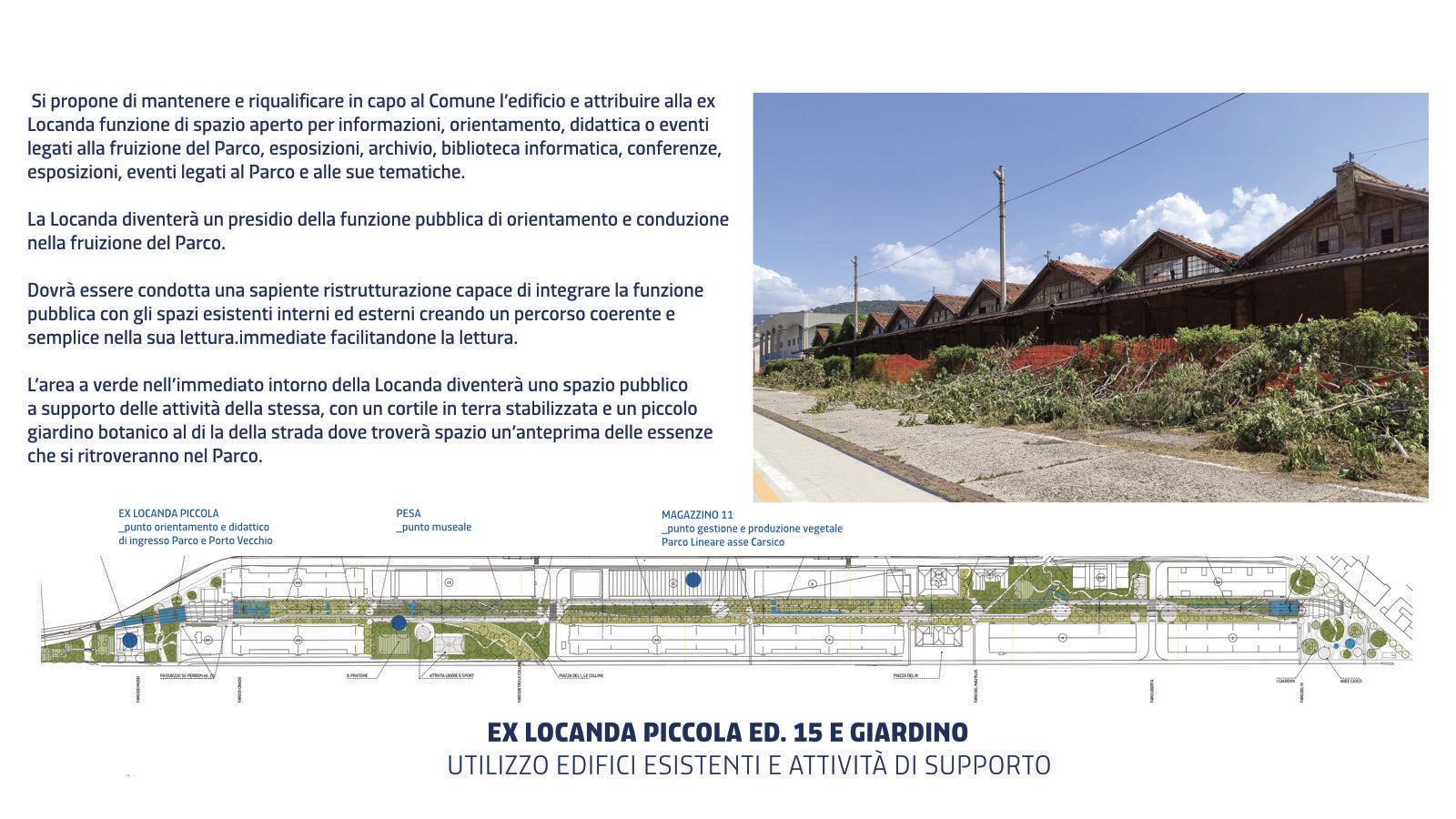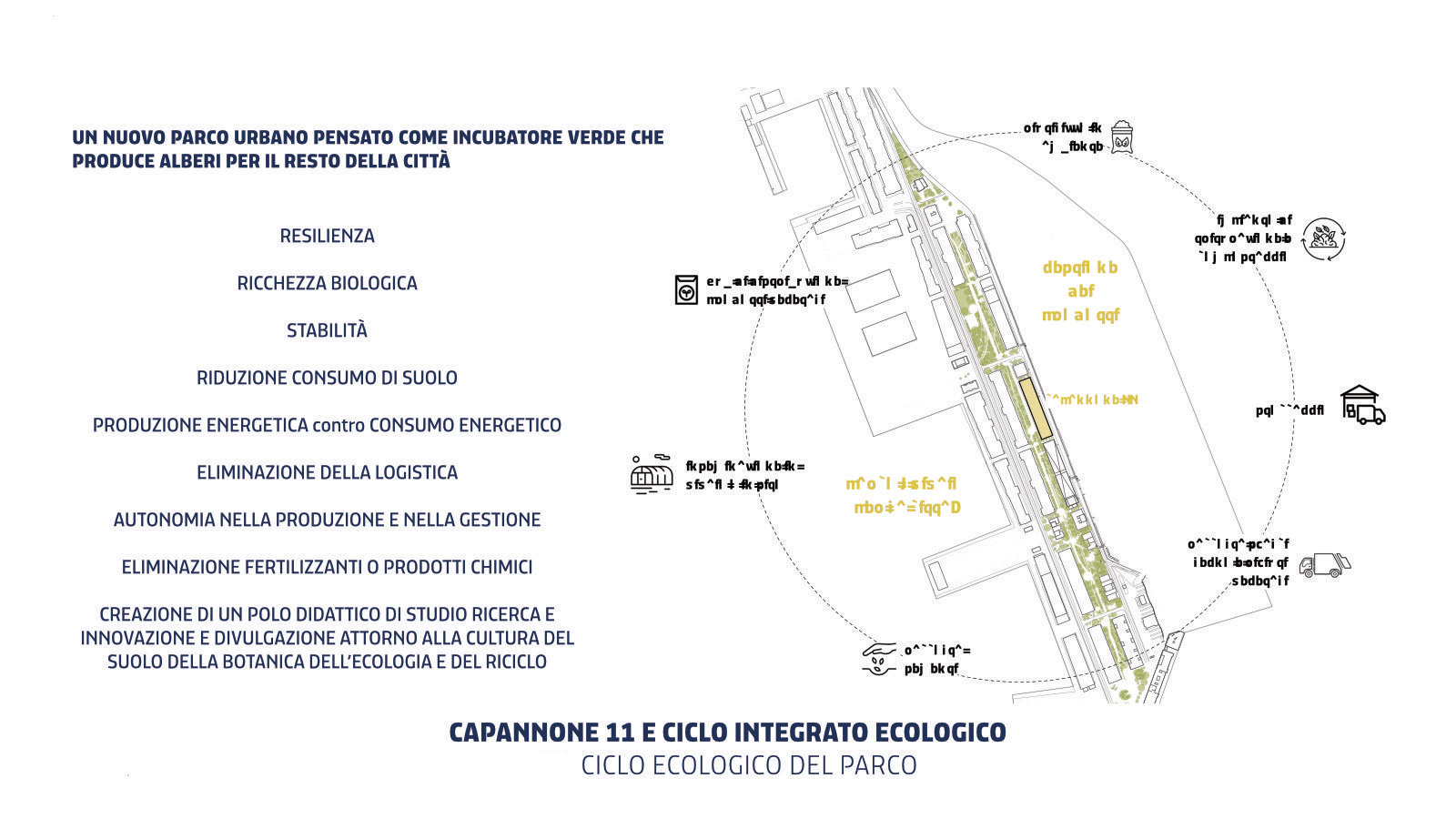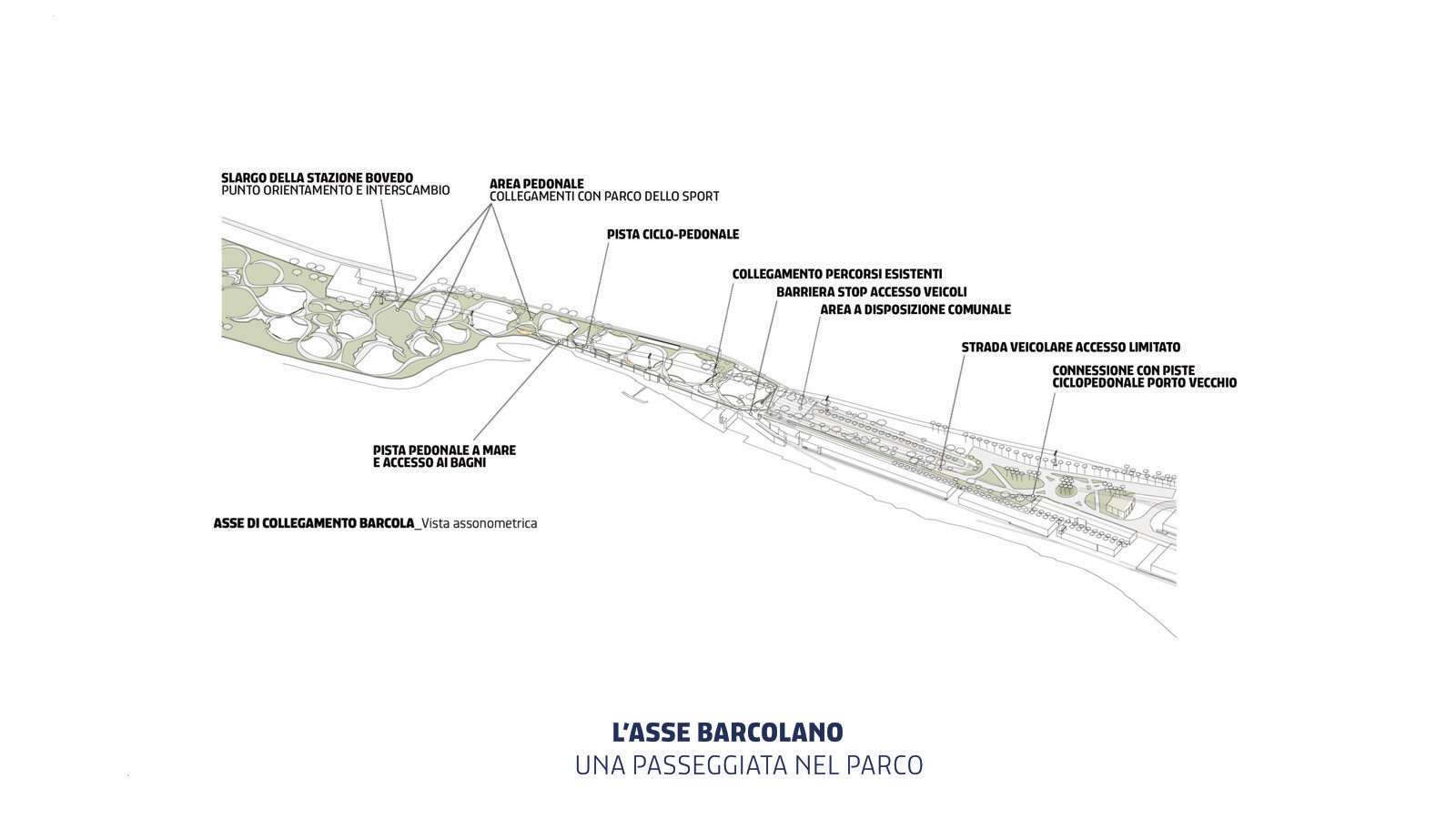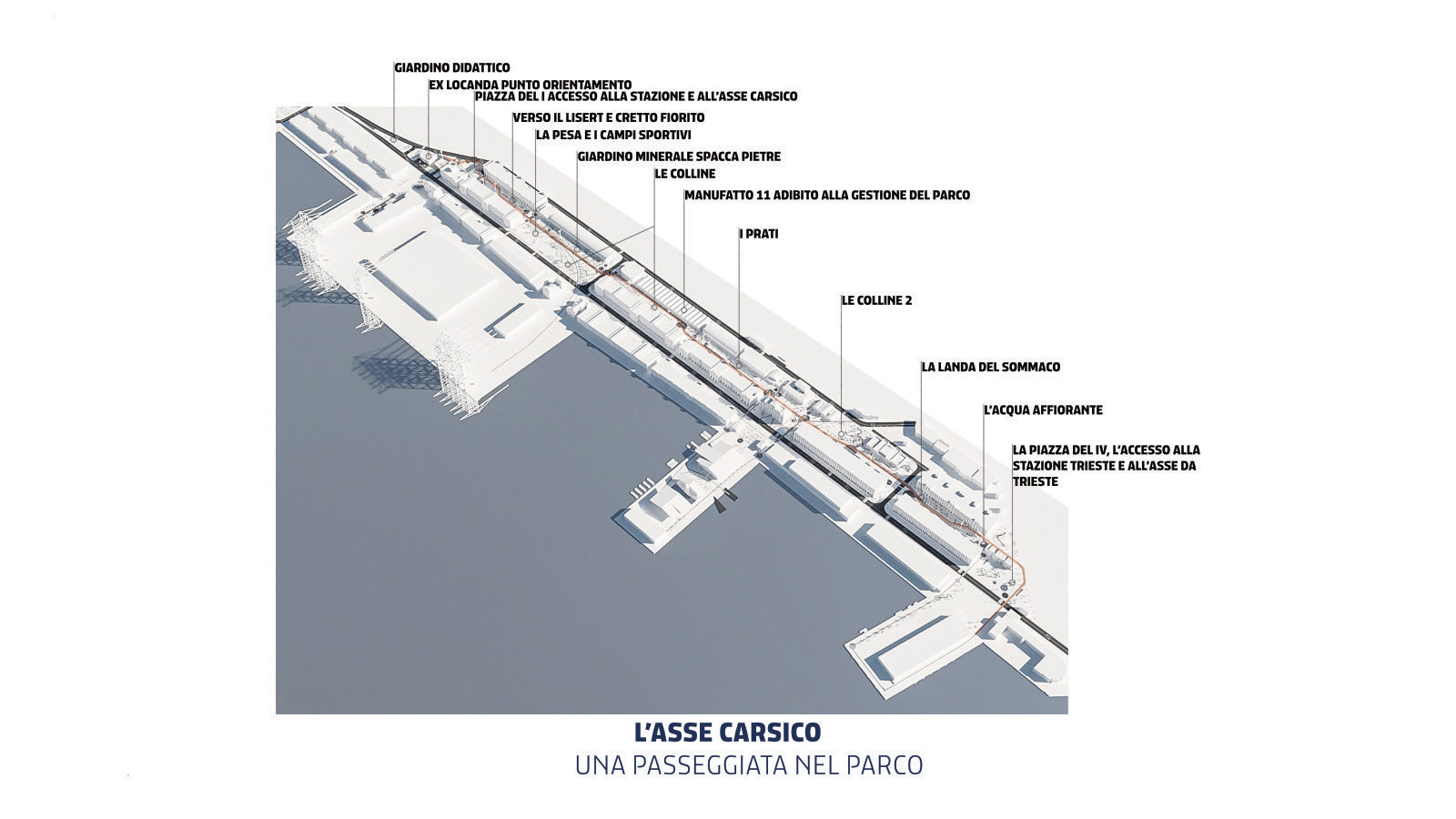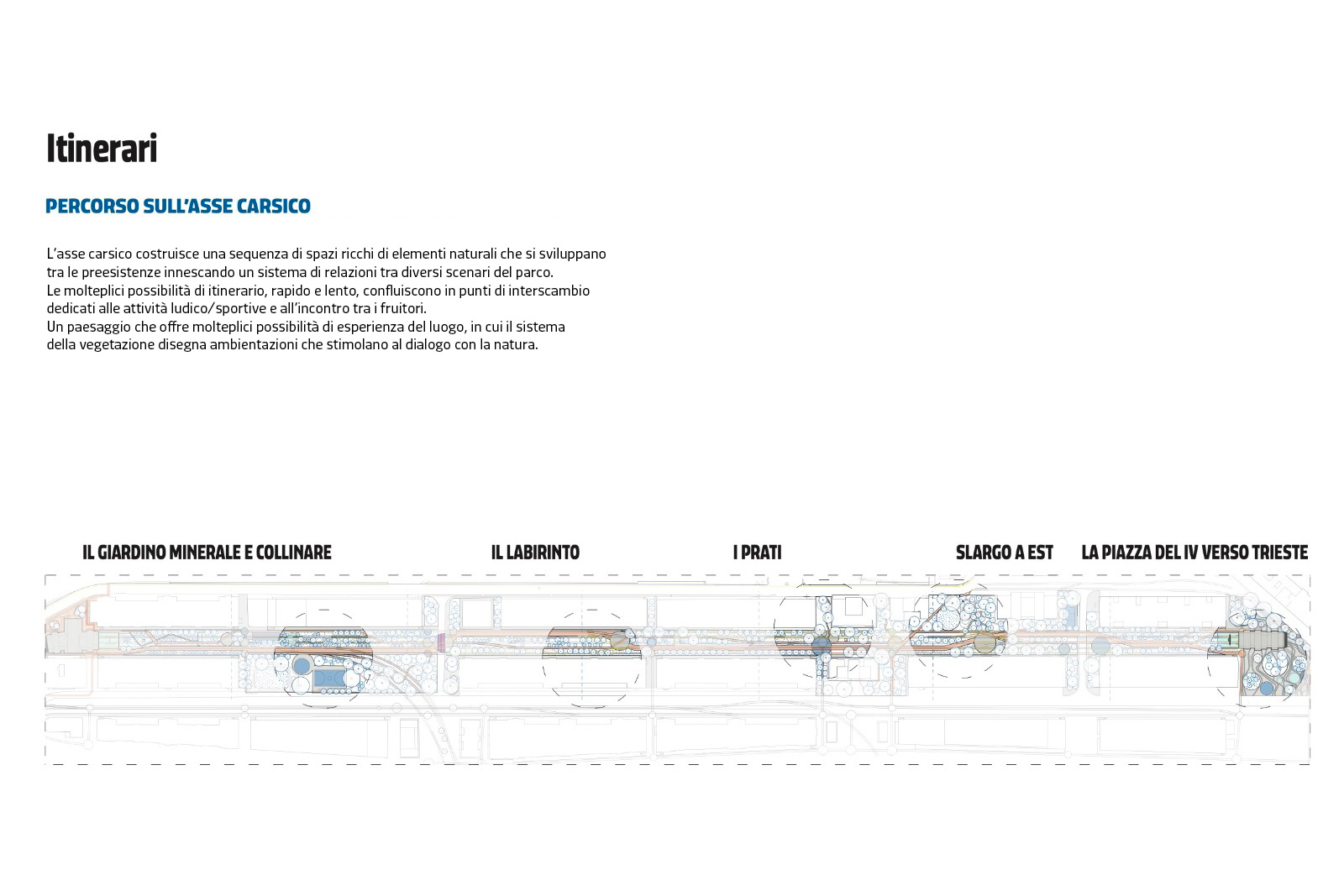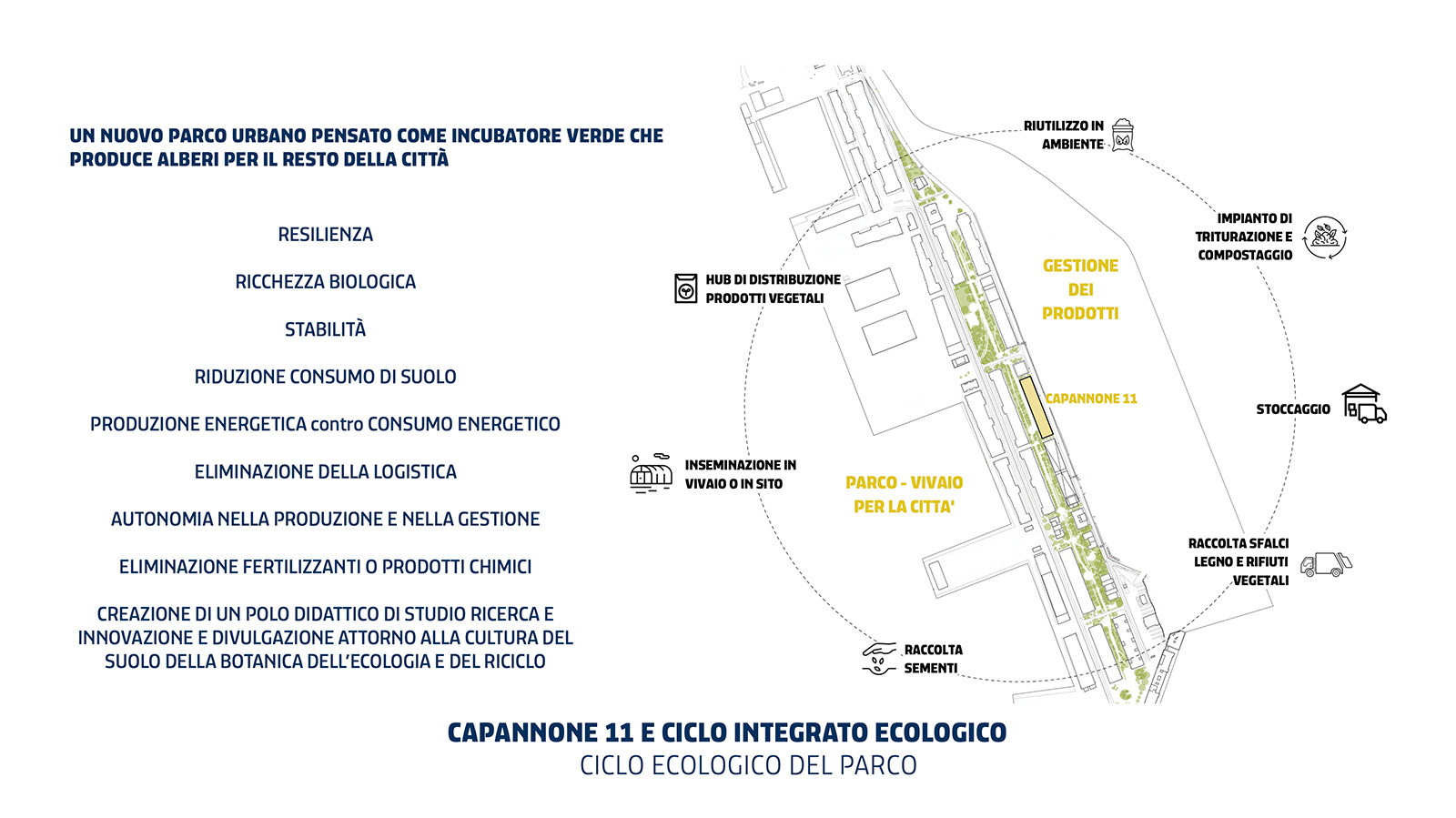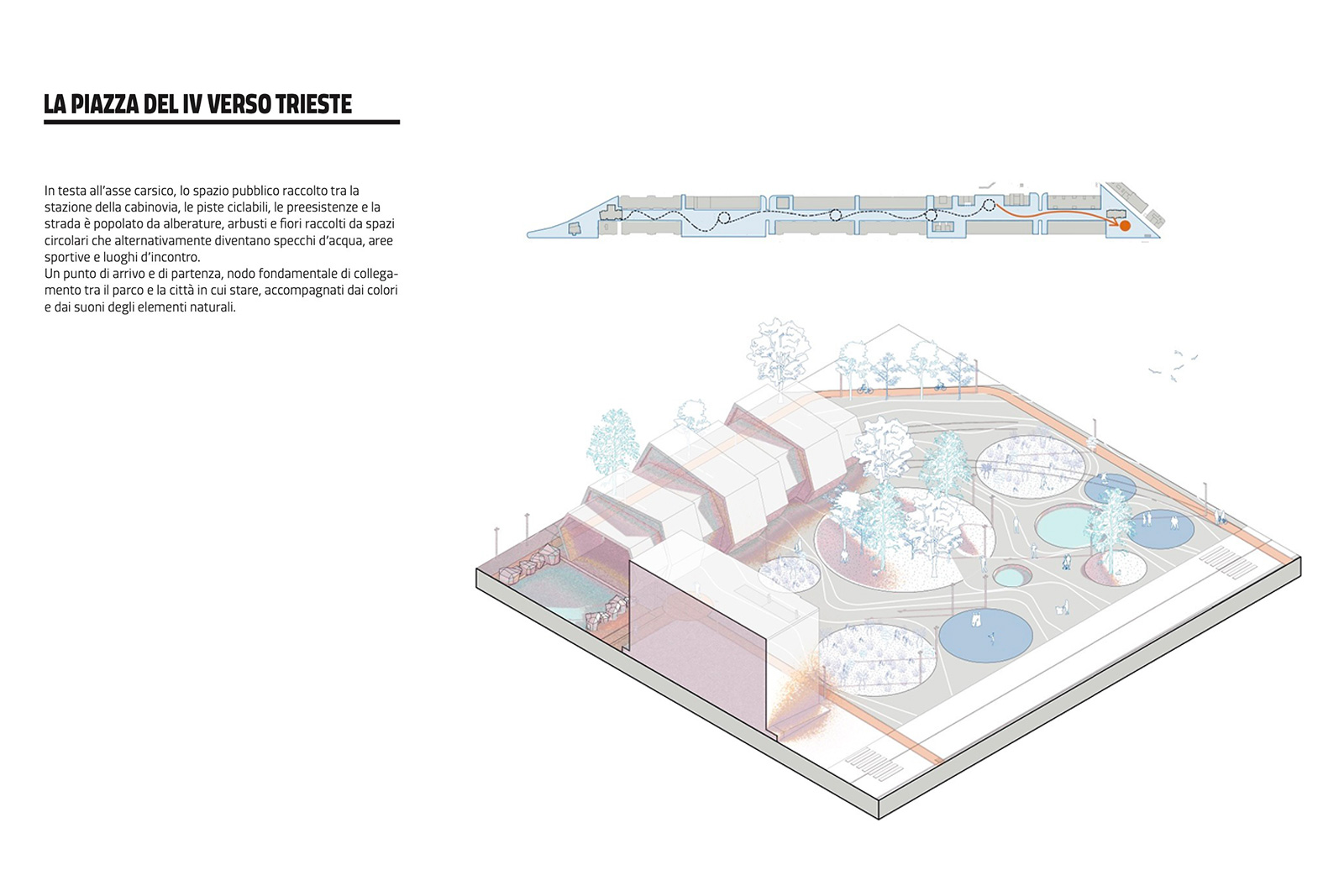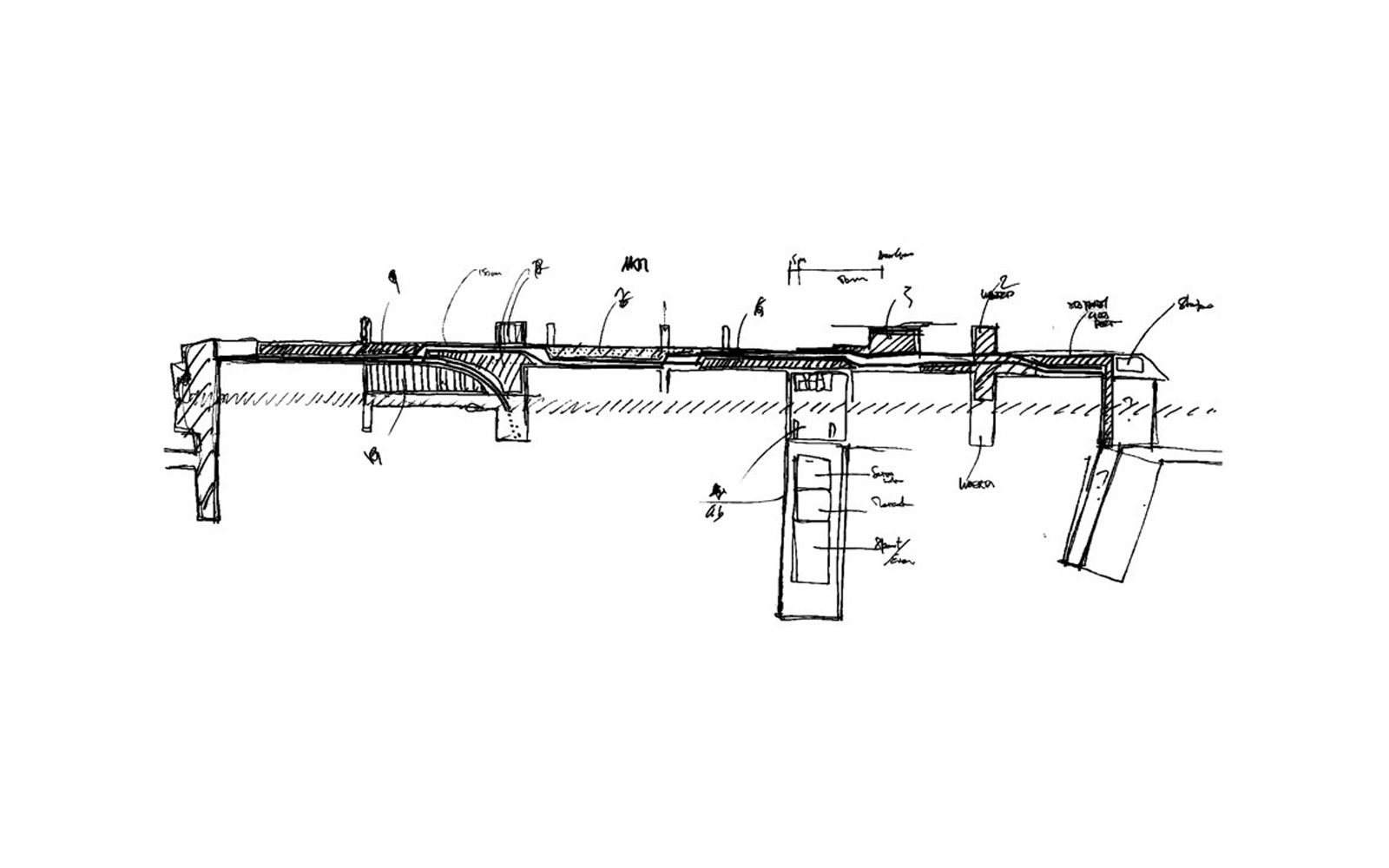 Linear Park in Trieste
Trieste, Italy
2022 – ongoing

program: The Old Port of Trieste: the city's new renaissance – "Green linear park of industrial archaeology from the Barcola Embankment to the Old Town"
> total area: 58 149 m²
client: Comune di Trieste e Ministero della Cultura
Alfonso Femia / Atelier(s) Alfonso Femia with Giovanni Damiani
landscape: Michelangelo Pugliese
images: ©AF517 & Diorama
photo reportage: S. Anzini, M. Introini
"The project is oriented to environmental sustainability, also with reference to energy efficiency, mobility and building aspects: the Linear Park is an opportunity for urban redevelopment and at the same time an opportunity to enhance the historical, symbolic and identity past." AF
The path will extend between the second and third rows of the warehouses of the Old Port. The project provides a connection both to the south with the center of Trieste and to the north with the Bovedo car park.
The layout of the new park will support the traces of the rail tracks and track gauges, while the cylindrical geometries of the railway exchangers will define the design of the squares, determining the intersections.
On this design concept, the pedestrian cycle path is grafted.
There are four areas of project competence: the linear axis of connection between the roundabout and the Barcola parking lot and the Bovedo station; the square of the Old Port station and its northern offshoot of the former small inn; the boulevard of the Natura axis that winds between the historical testimonies; the square of the Trieste station and the connection of the Old port with the historic center of Trieste.
The project is oriented to environmental sustainability, also with reference to energy efficiency, mobility and building aspects: the Linear Park is an opportunity for urban redevelopment and at the same time an opportunity to enhance the historical, symbolic and identity past.