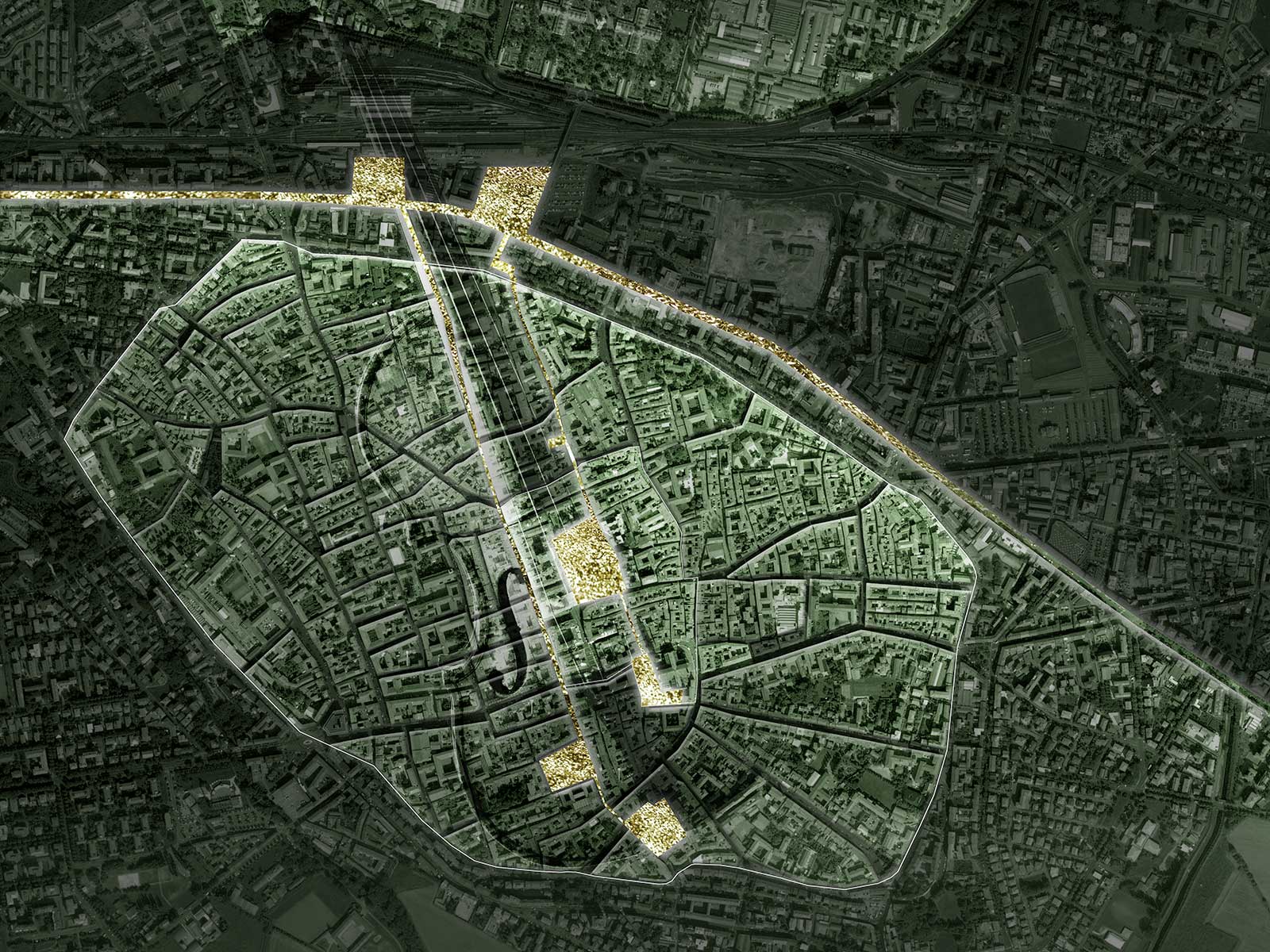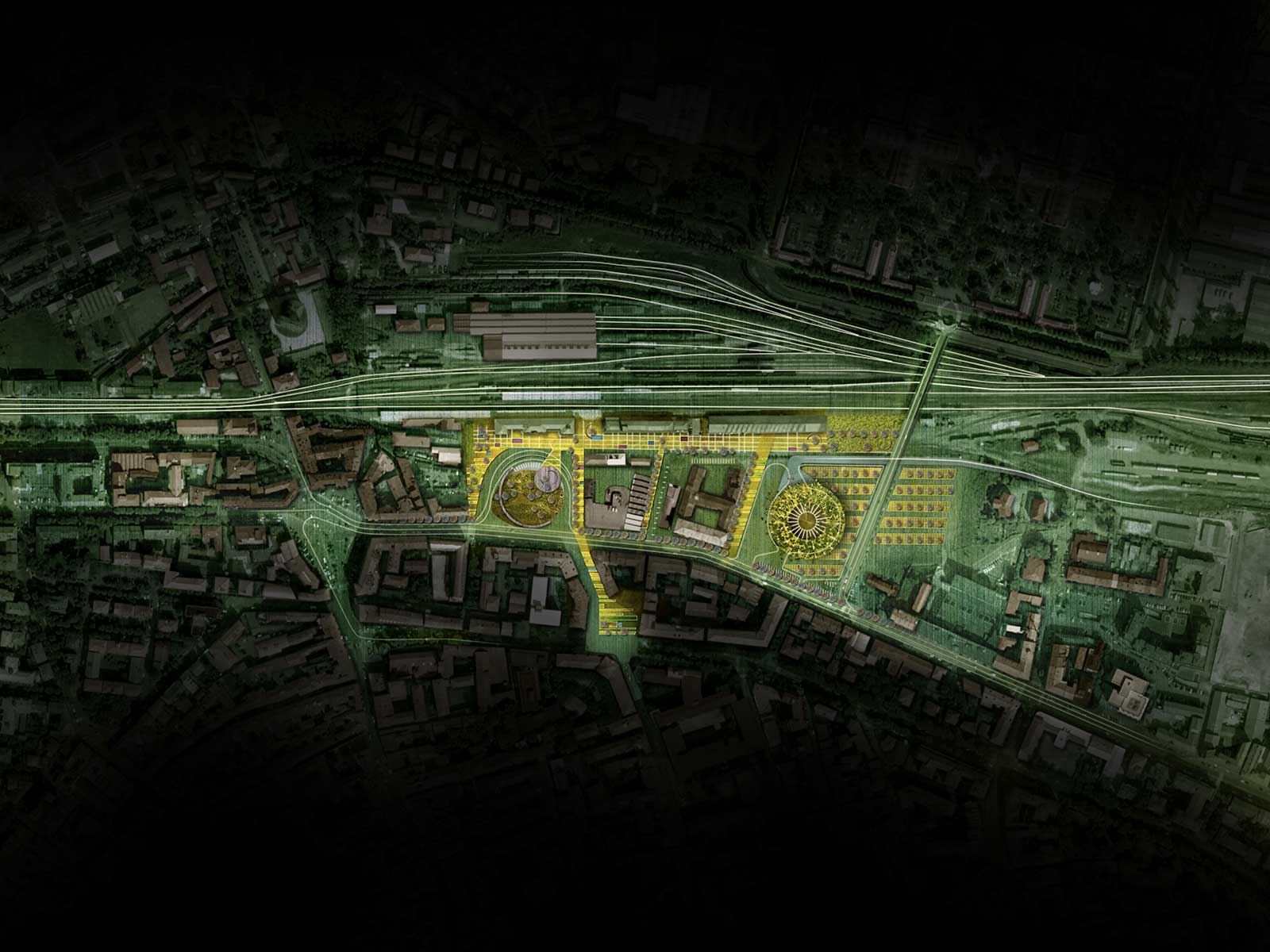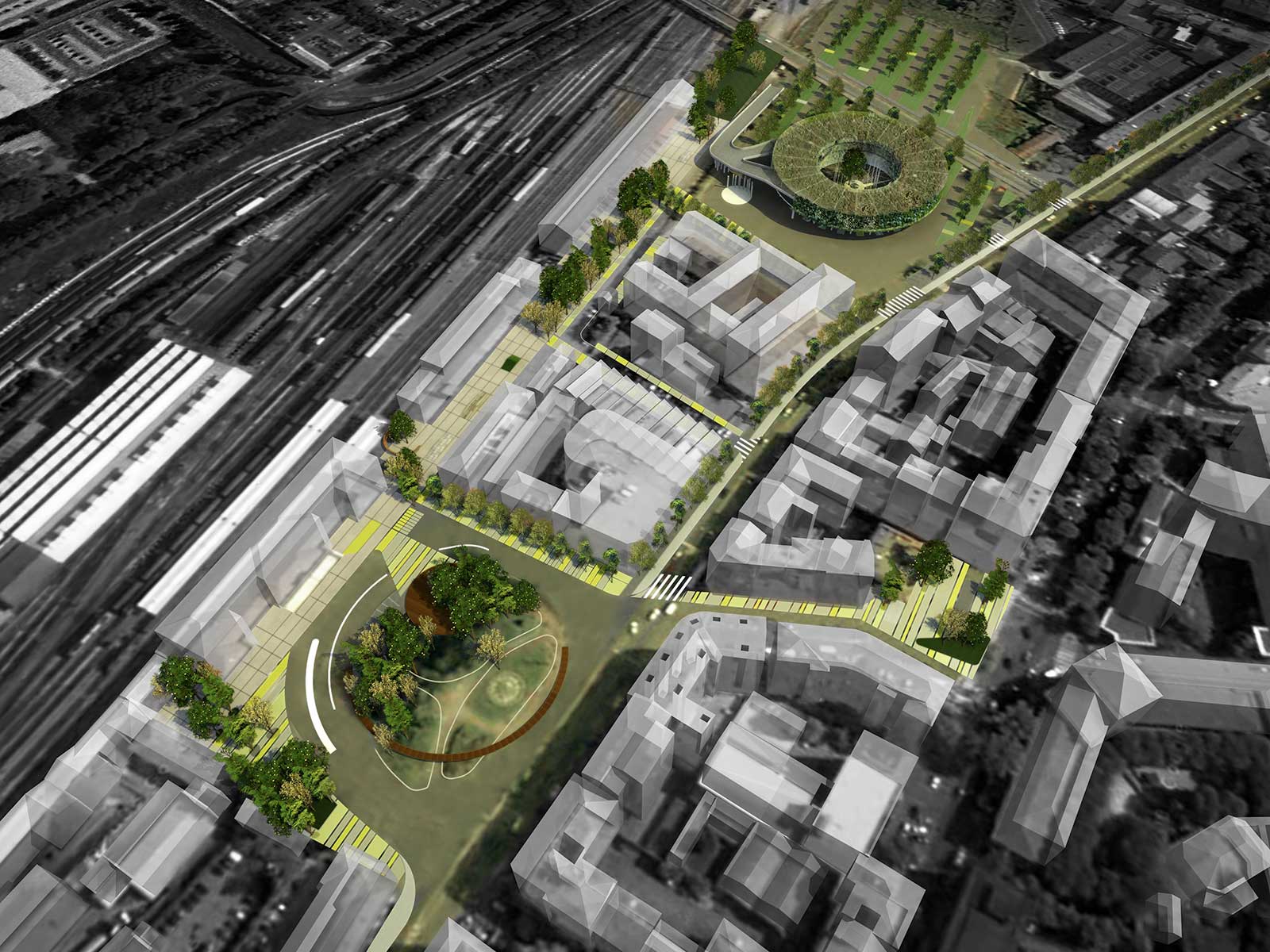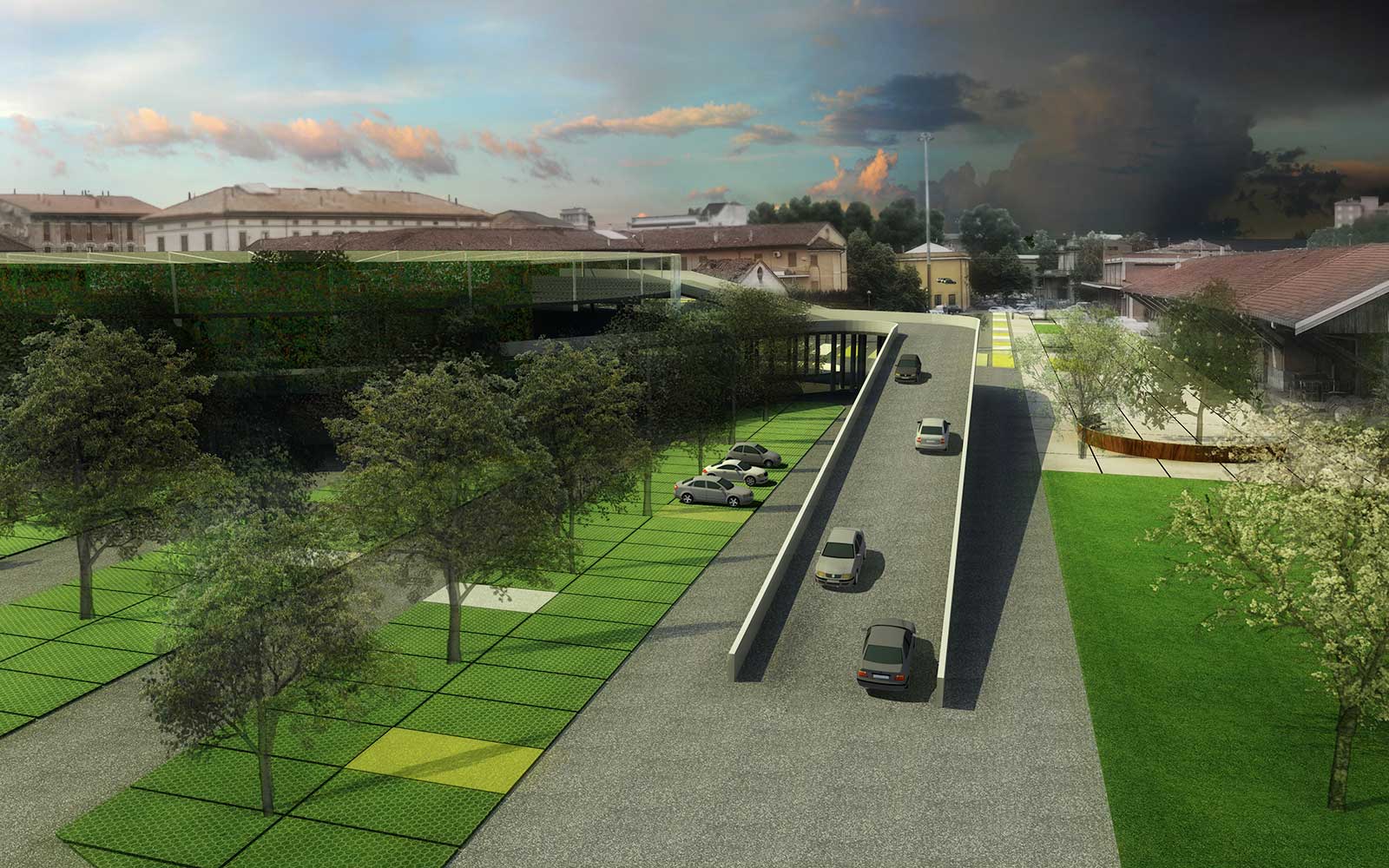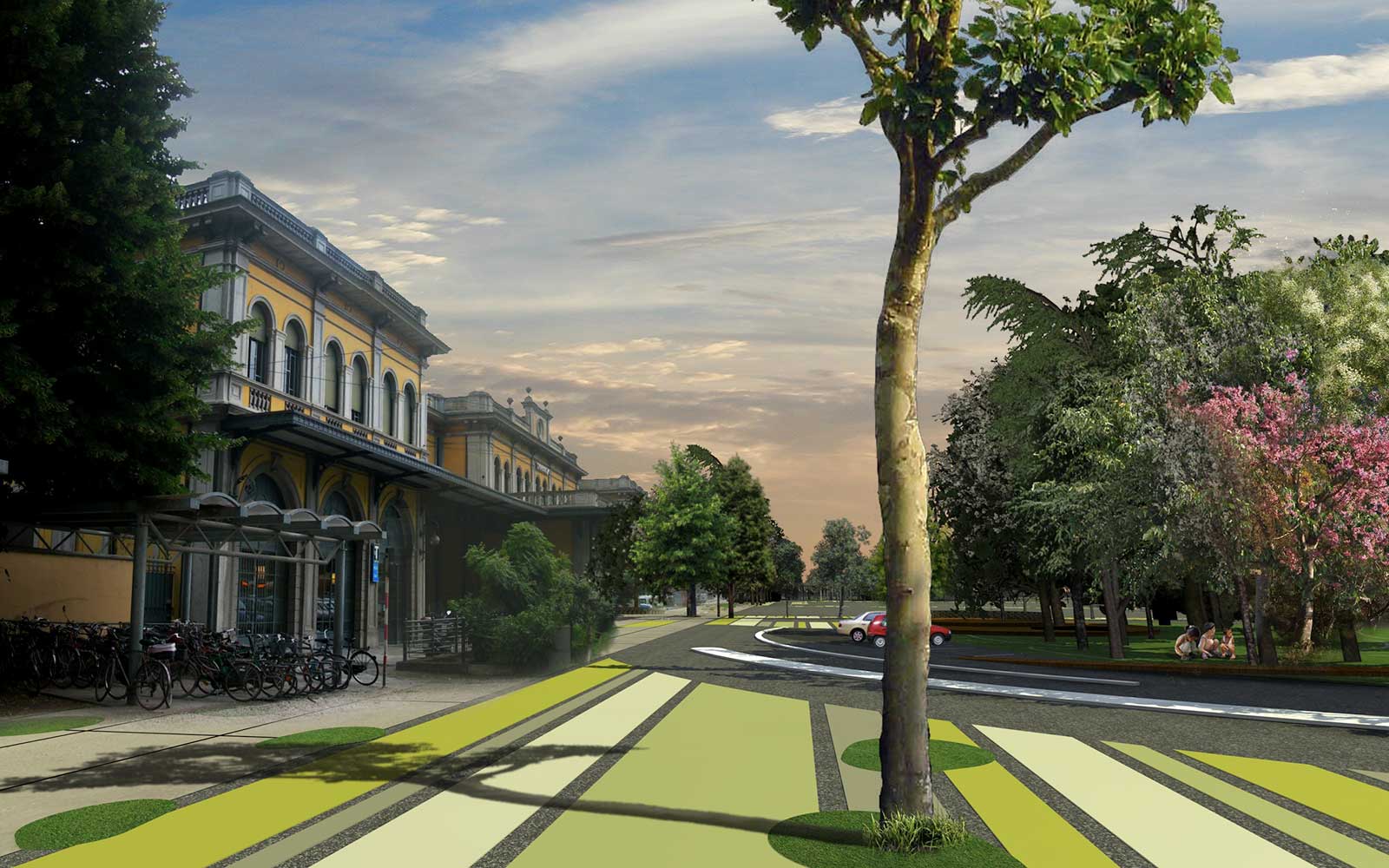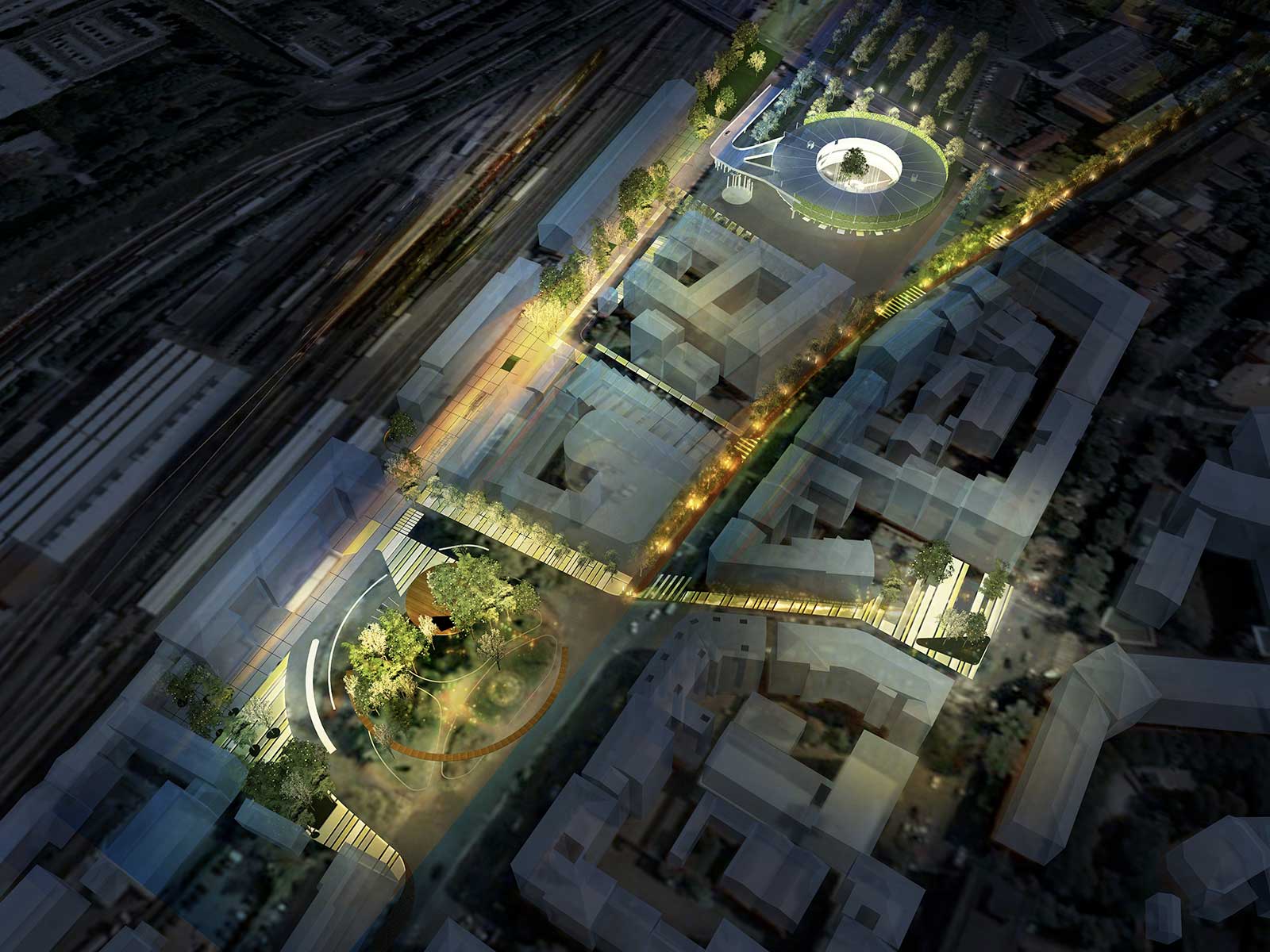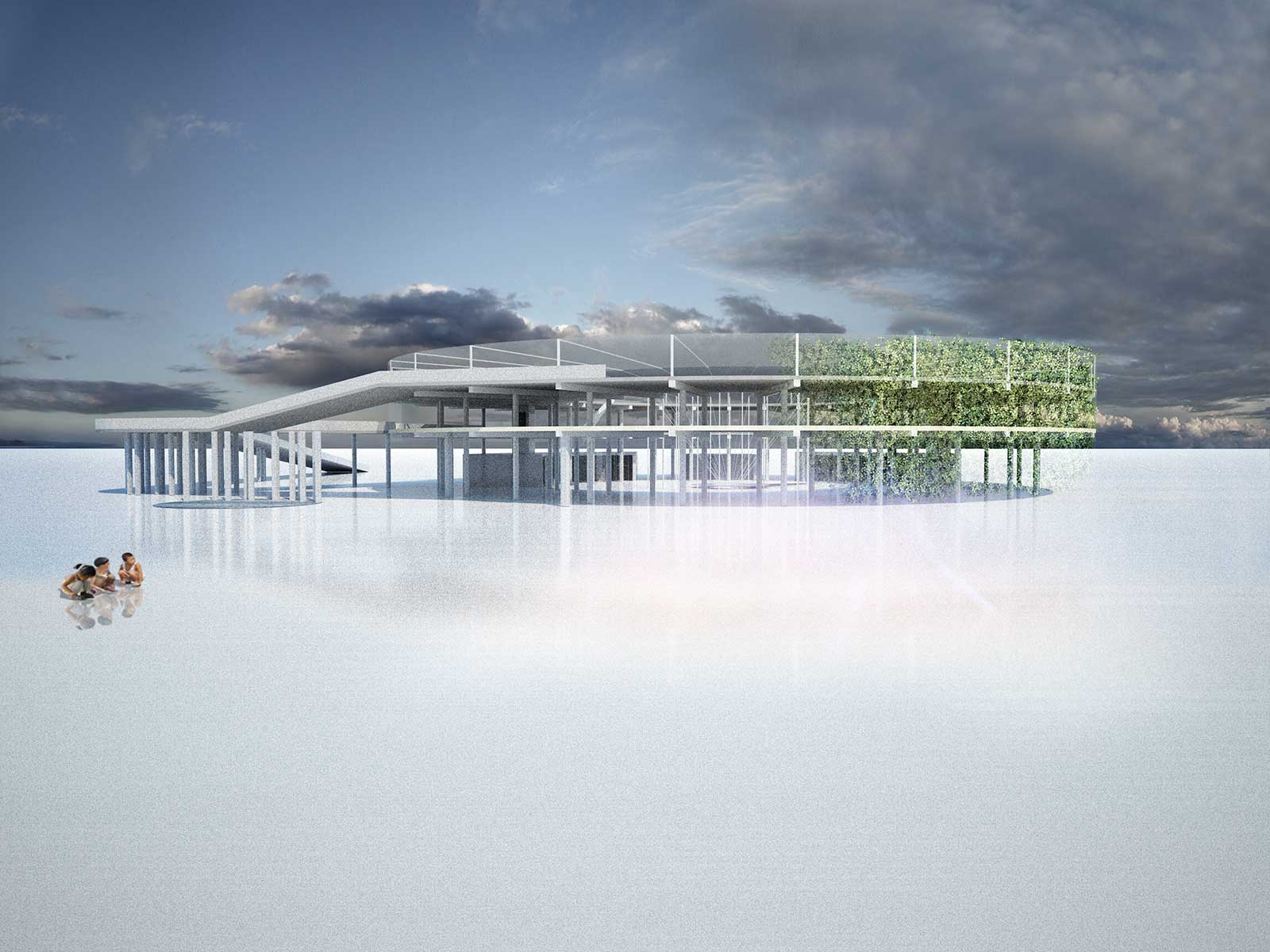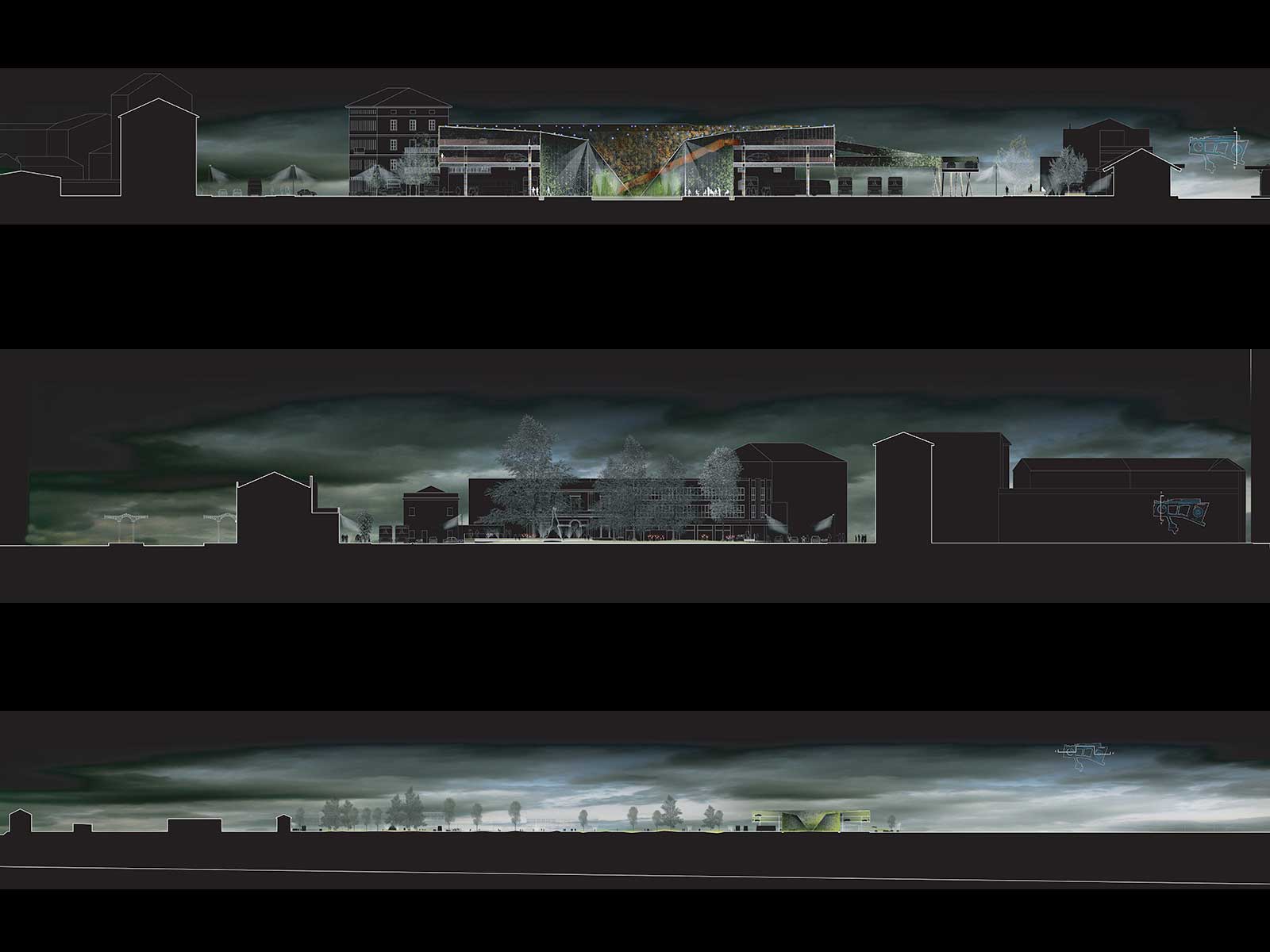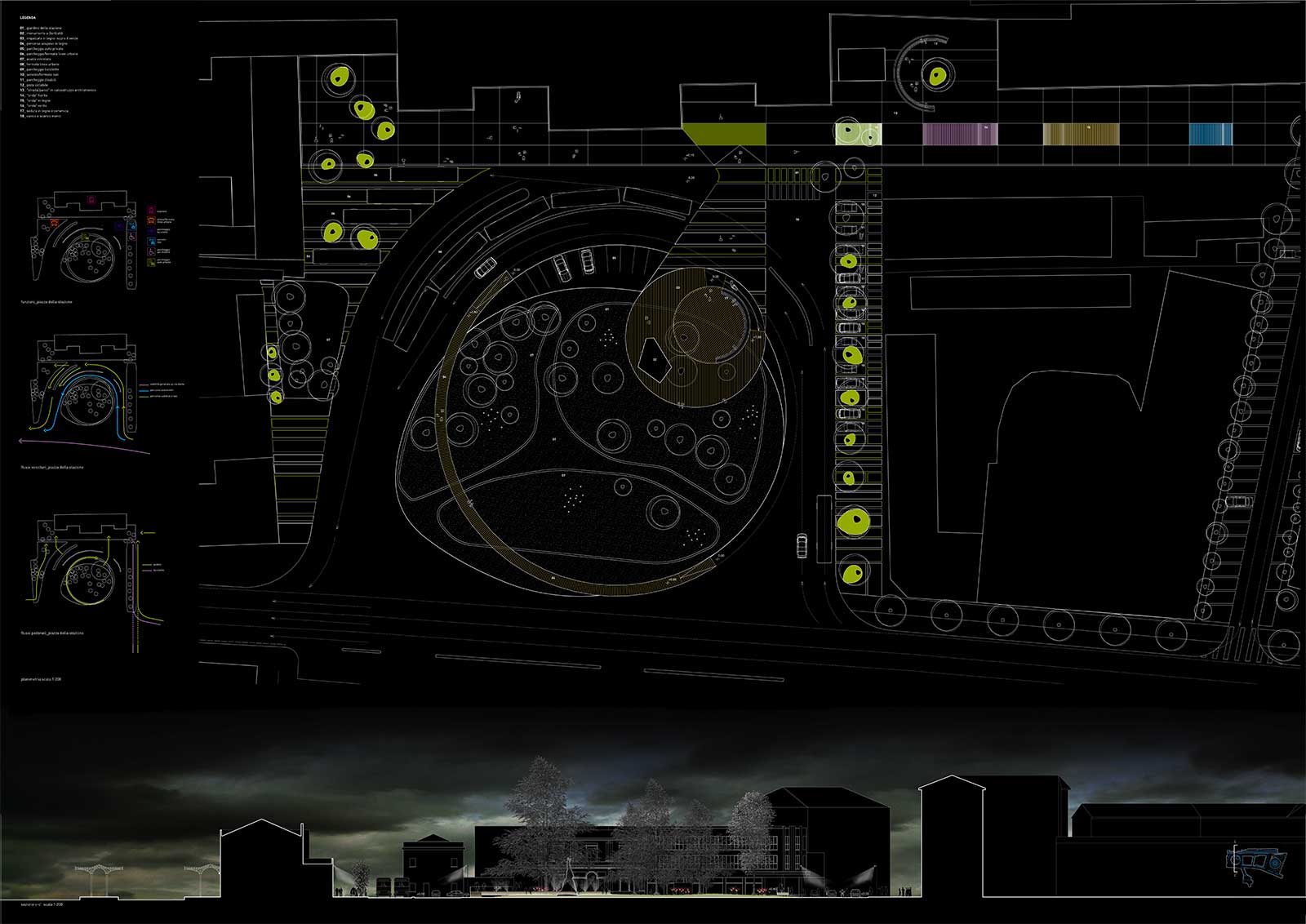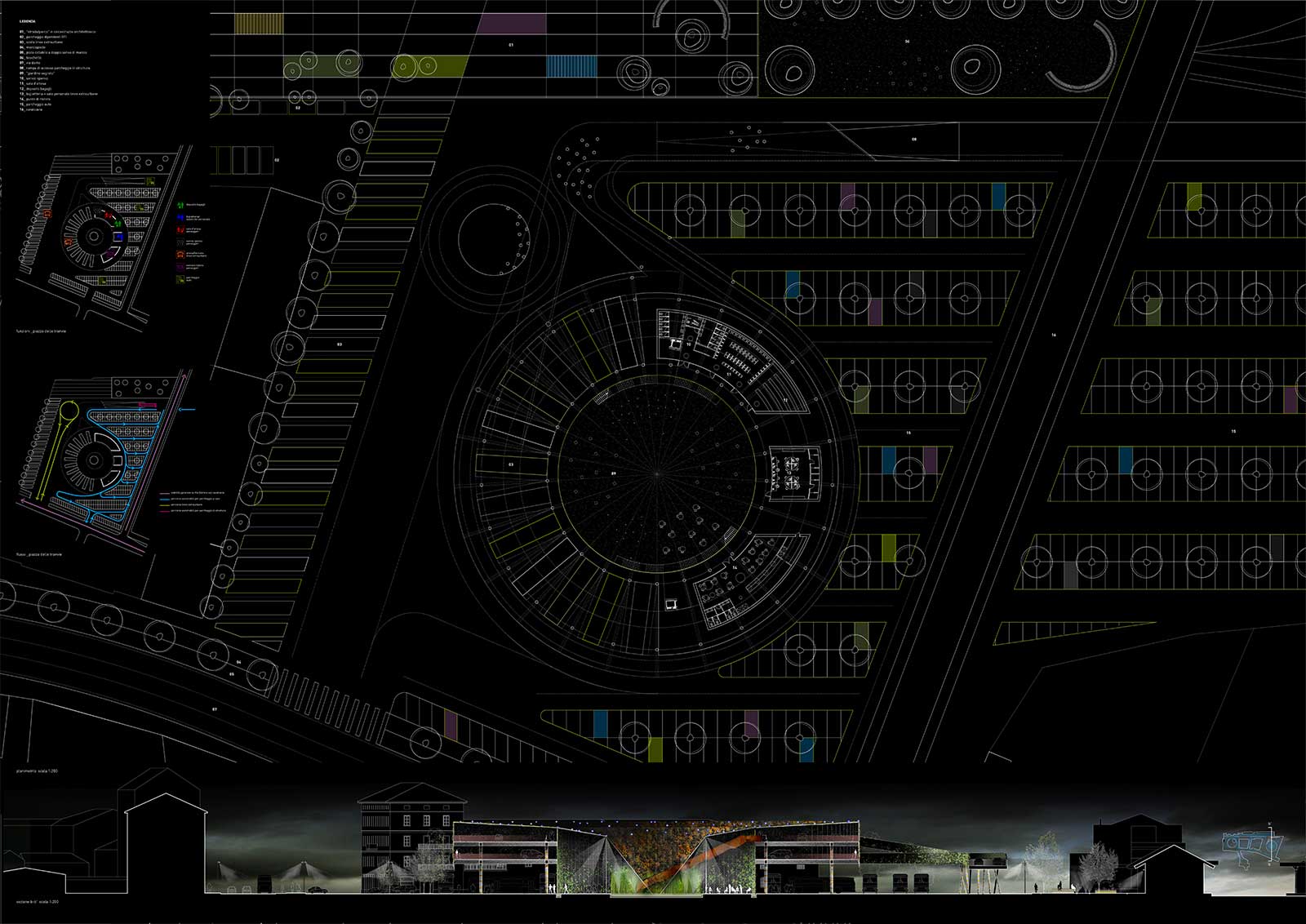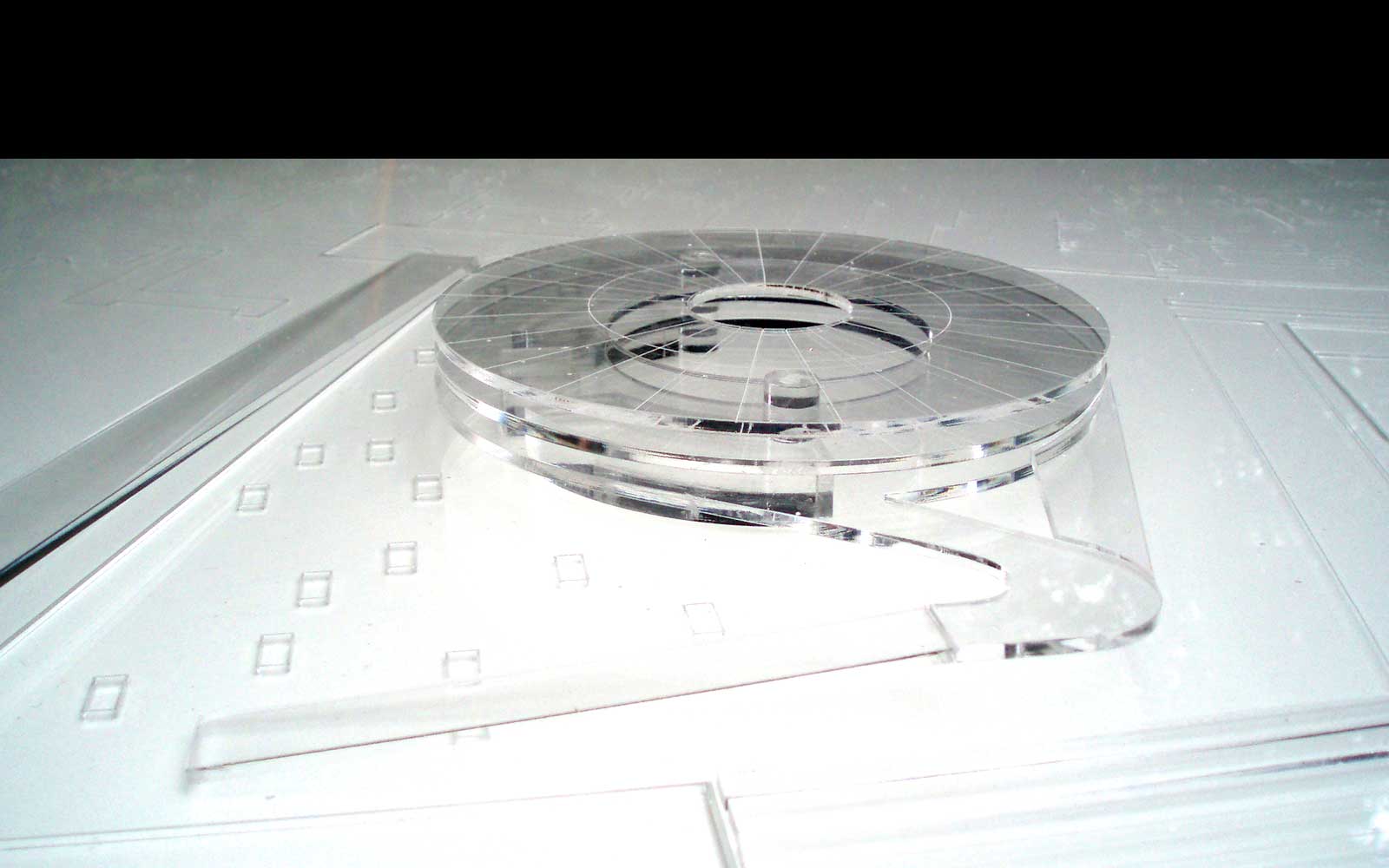 Master Plan of Railway Station area
Cremona, Italy
2007

program: Urban requalification of the railway station area with the purpose of creating and interchange junction
> total area: 54 070 m2
> roads area: 15 280 m2
> green areas: 3 500 m2
client: Cremona Town Council
project: Alfonso Femia * with Ori&Arienti
structural and services engineering: AI engineering, AI studio
roads and infrastructures: Ms Ingegneria-Stefano Migliaro
safety and building yard advisor: Studio Russo
images: ©Atelier(s) Alfonso Femia & ATTU
"Today we reintroduce a place, the place of departure and arrival, the place of the history guarded and defended by Garibaldi. and of a strong and pushing nature. We reinforce the place of memory and the city, we build a free and founding stave, we define a functional space that will be the alter ego of the other one, the scale of a sometimes linear and opened, sometimes articulated and closed sequence." AF
Between the places, in the places
You reach the city from the territory.
The places crossed during the arrival often represent the idea of travel, conquest, work, intermediate time, identity.
They often become differences of other places.
They often separate instead of unifying.
We often find a story, the story, passages of moments that synthesize the foundation of a place. It is important to pay attention in avoiding these places to become some exercises of style where the ephemeral is superficially applied in a definitive and imposing way, where the definition of space is delegated to mere decorative aspects.
Today we reintroduce a place, the place of departure and arrival, the place of the history guarded and defended by Garibaldi. and of a strong and pushing nature. We reinforce the place of memory and the city, we build a free and founding stave, we define a functional space that will be the alter ego of the other one, the scale of a sometimes linear and opened, sometimes articulated and closed sequence.
Nature and artifice, structure and infrastructure, dynamic space and static space, odours and colours, tact and perception.
Today we reply to the city, to its relationship with the territory, to its need of becoming a unique place.
Today we have a realistic vision.
Today we find again Cremona, between the places, in the places of travel.