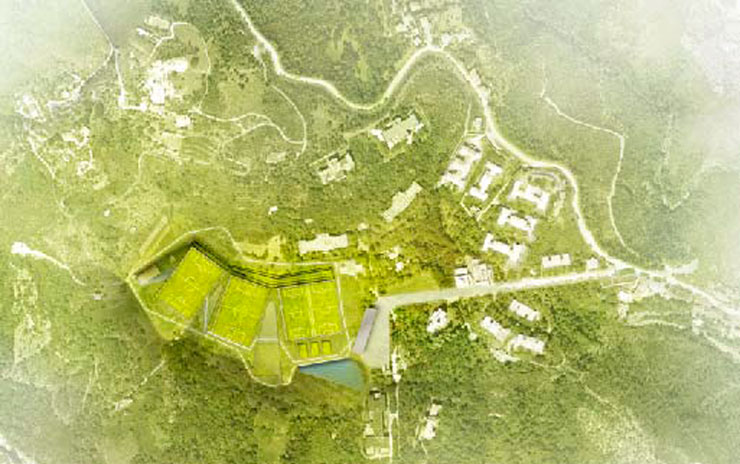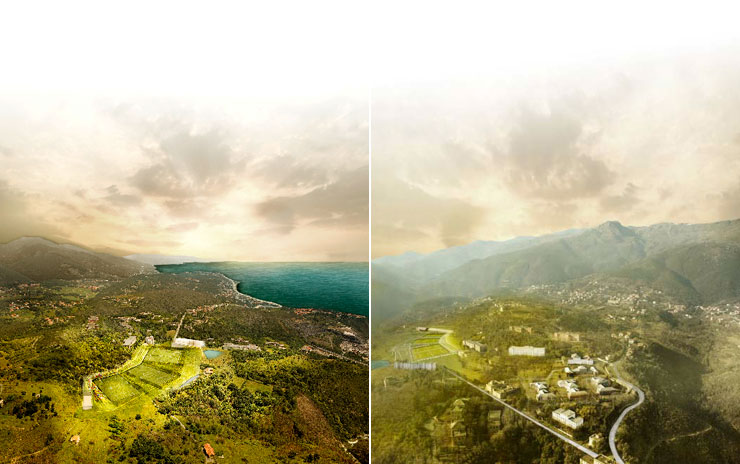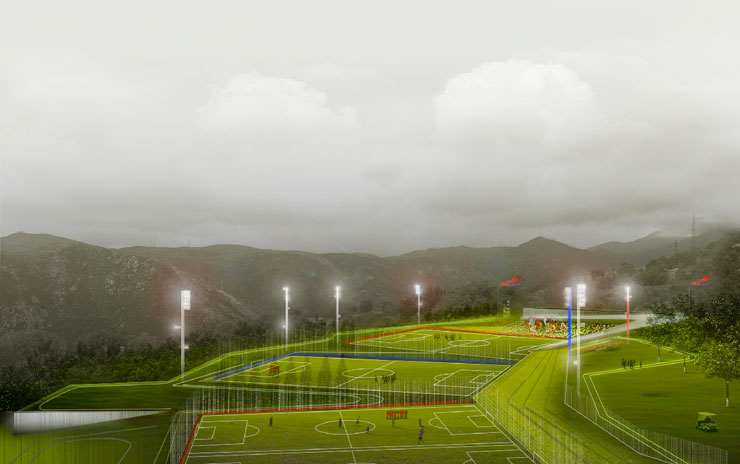 Ex-Pratozanino's psychiatric hospital parc
Genoa, Italy
2008
76 he
client: Fintecna immobiliare
The project involves the requalification of the former psychiatric hospital complex in Pratozanino. The place of intervention is located 20 kilometers from the west side of Genova, and about 3 km from the sea.
The masterplan project involves the installation of a technological center with an annex (services and residences). The technological center is an area for the development of high technology production. The building, with a low environmental impact, can enable utilities and actions in an interregional context. Its structure
made of industrial material shelters some research labs and offers a range of services that highlight the park.
Offices and laboratories created to support high technology are positioned at the entrance of the park. A range of additional services complete the structure of the technological center and are synergistic with the recreational center, placed in the south area of the district: a hotel equipped with a high quality fitness center in order to receive all of the technological center's temporary users.