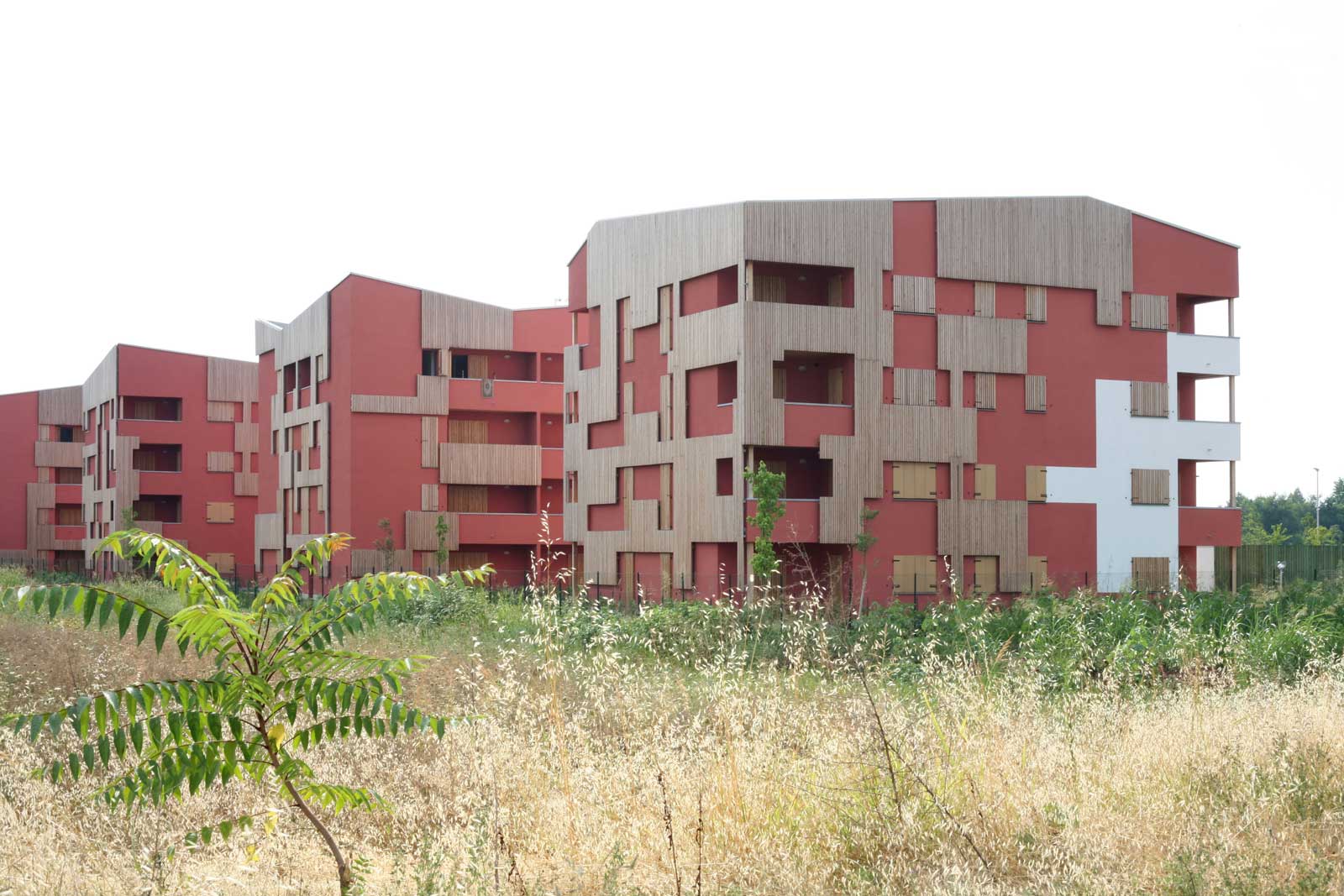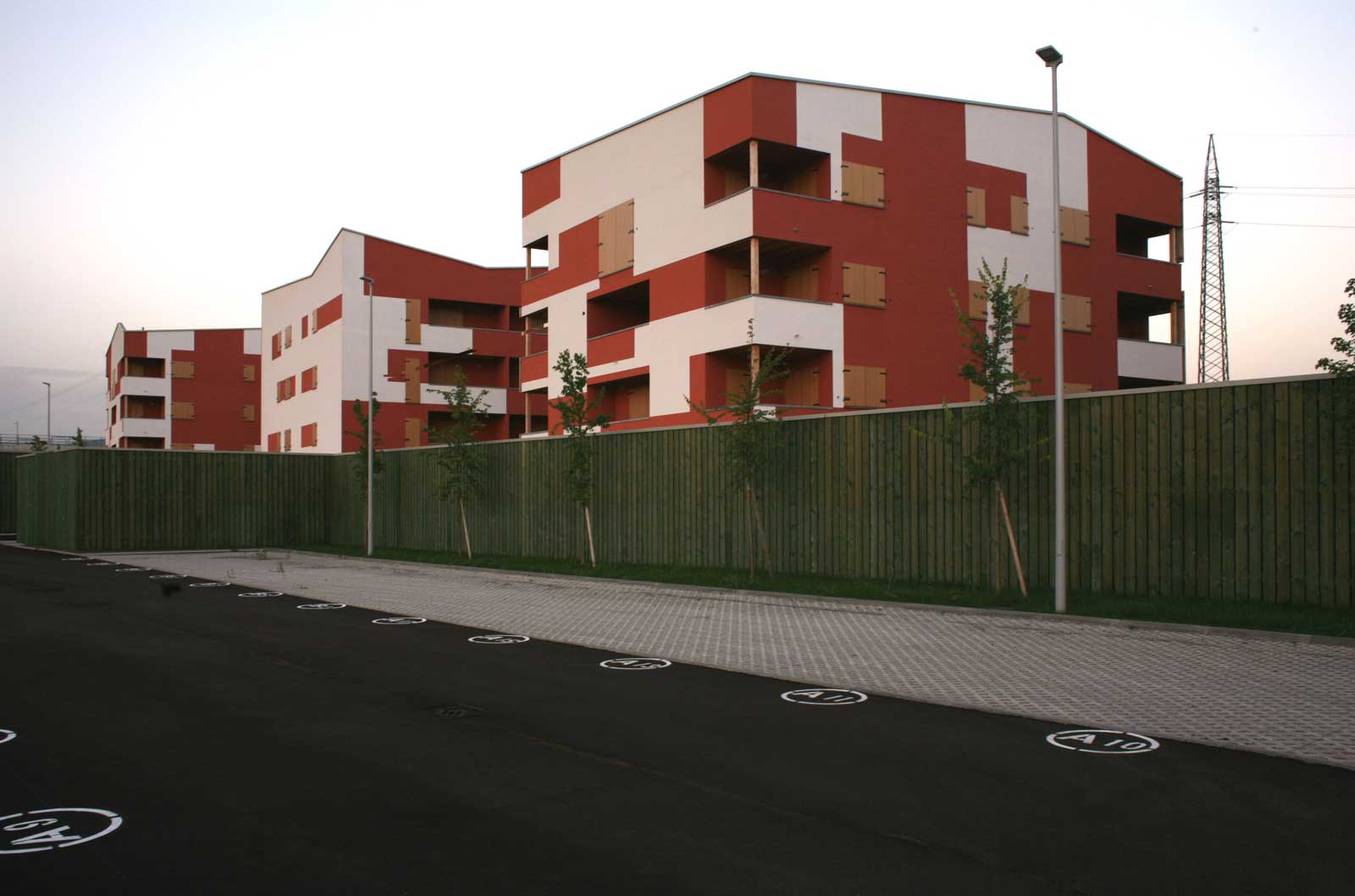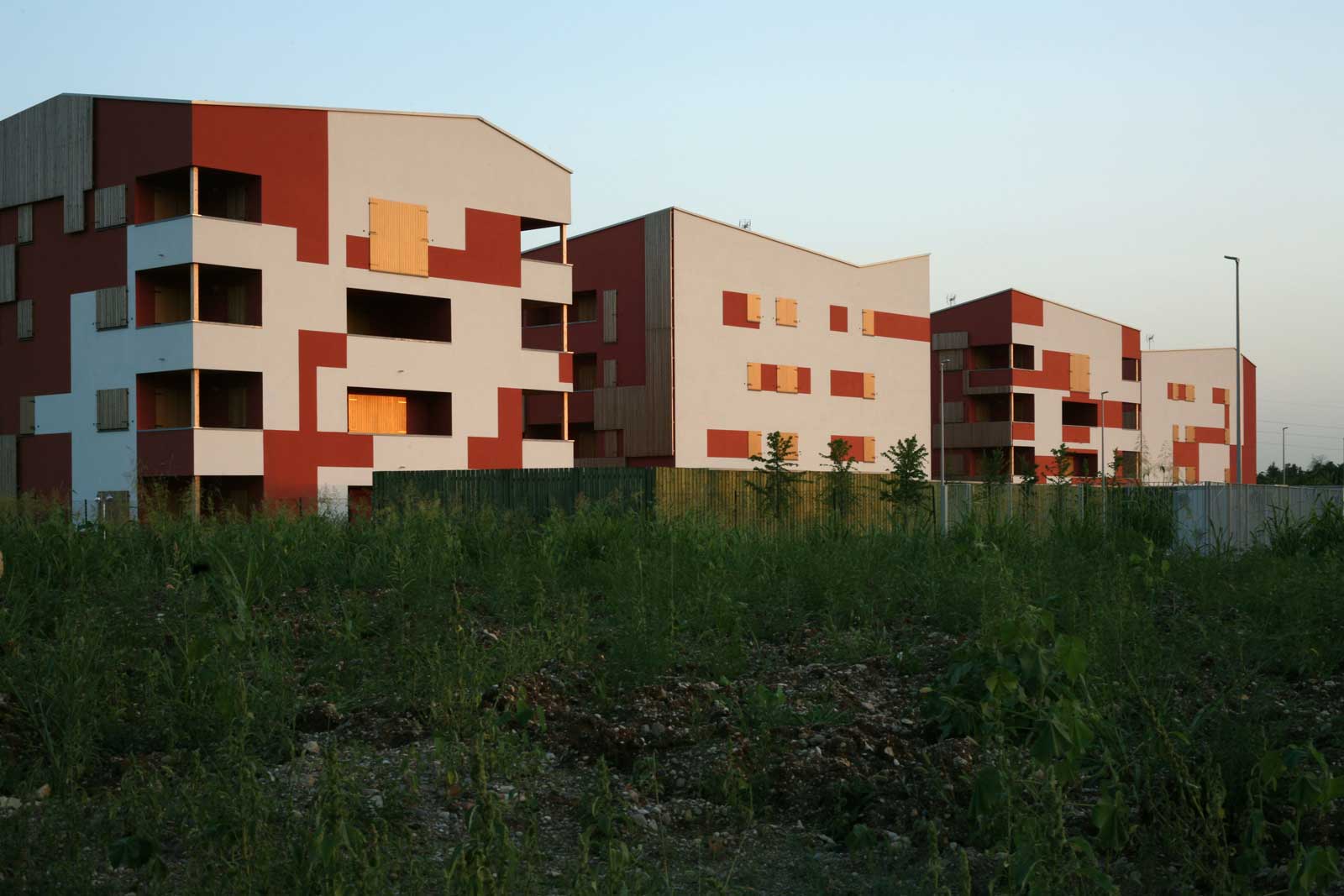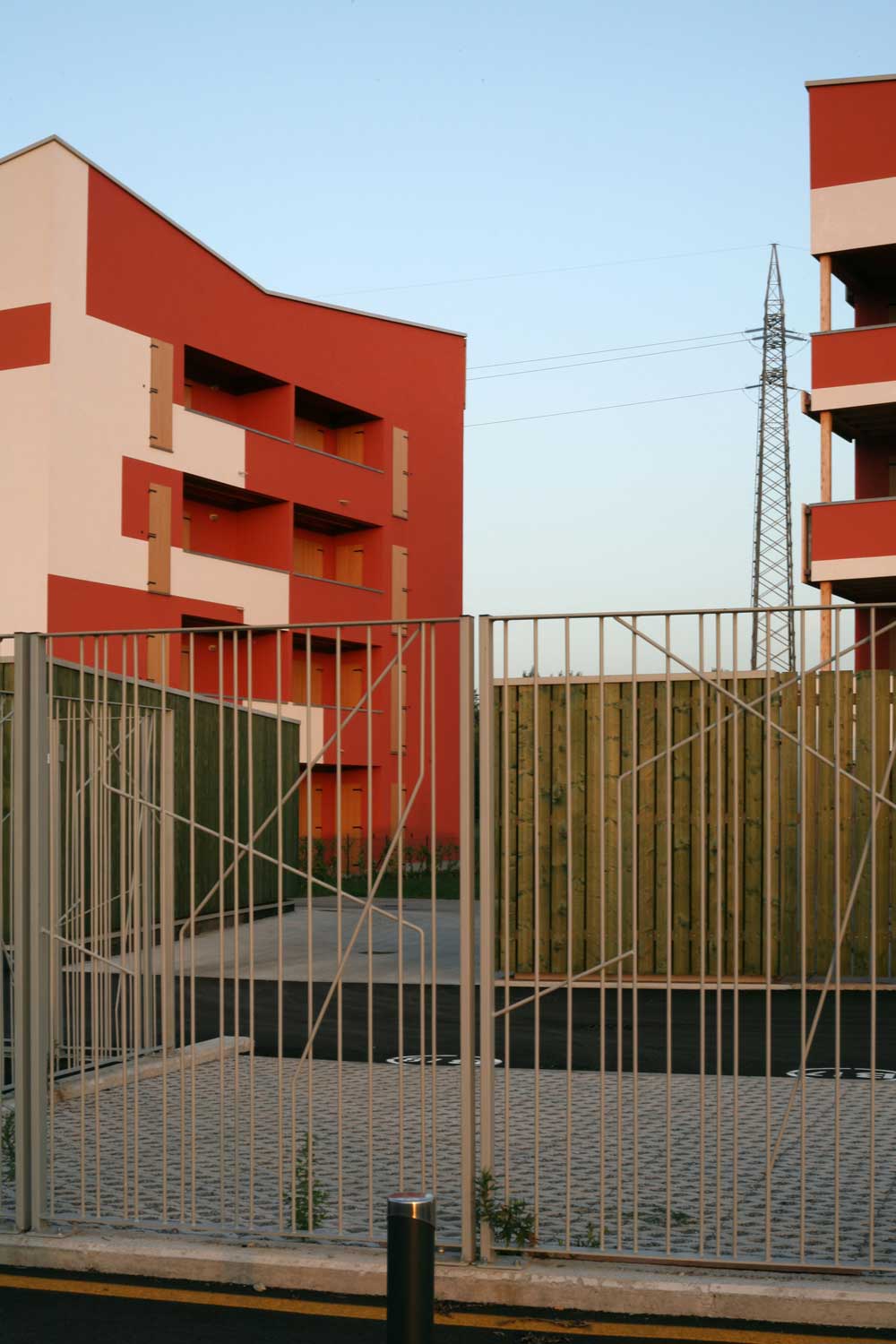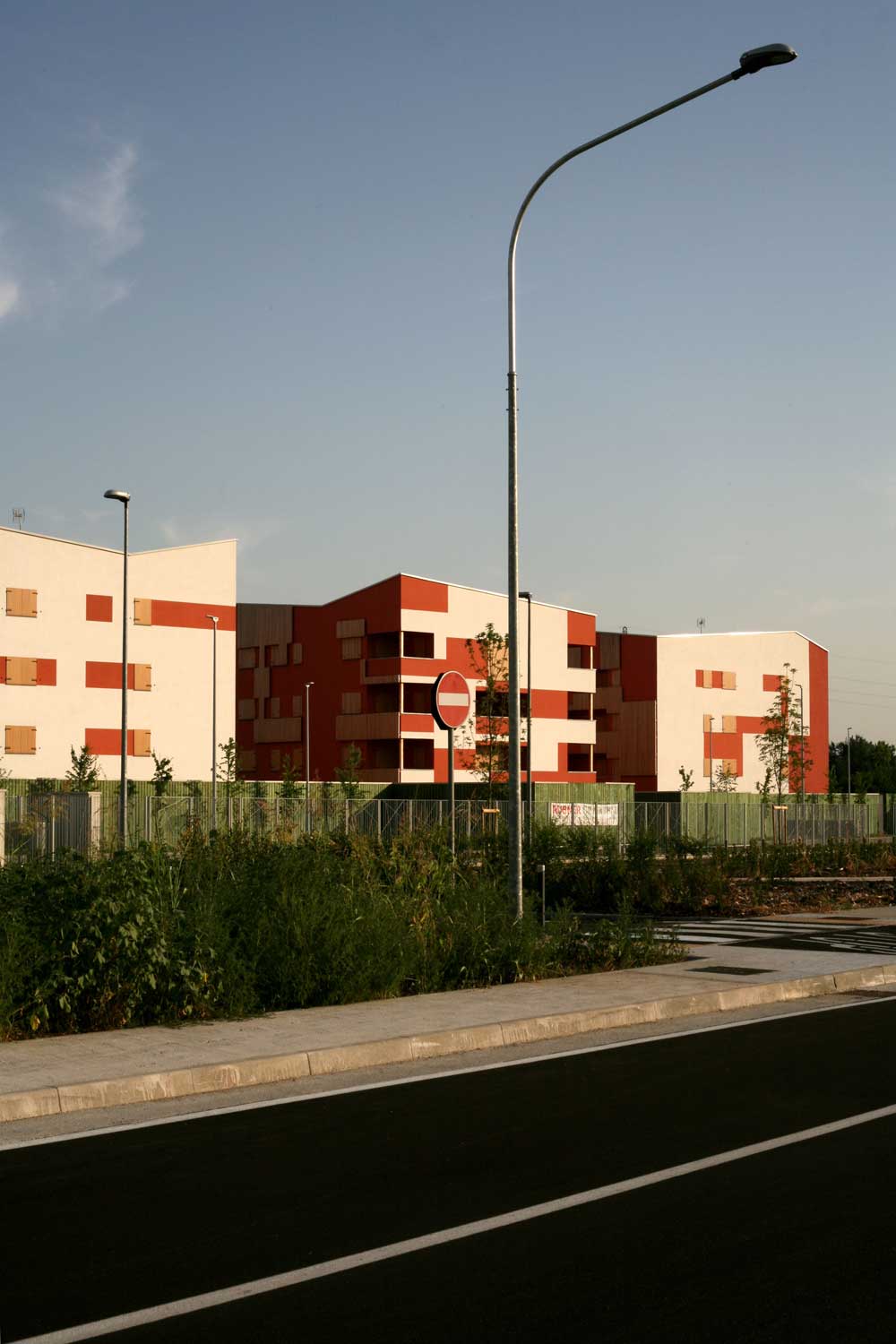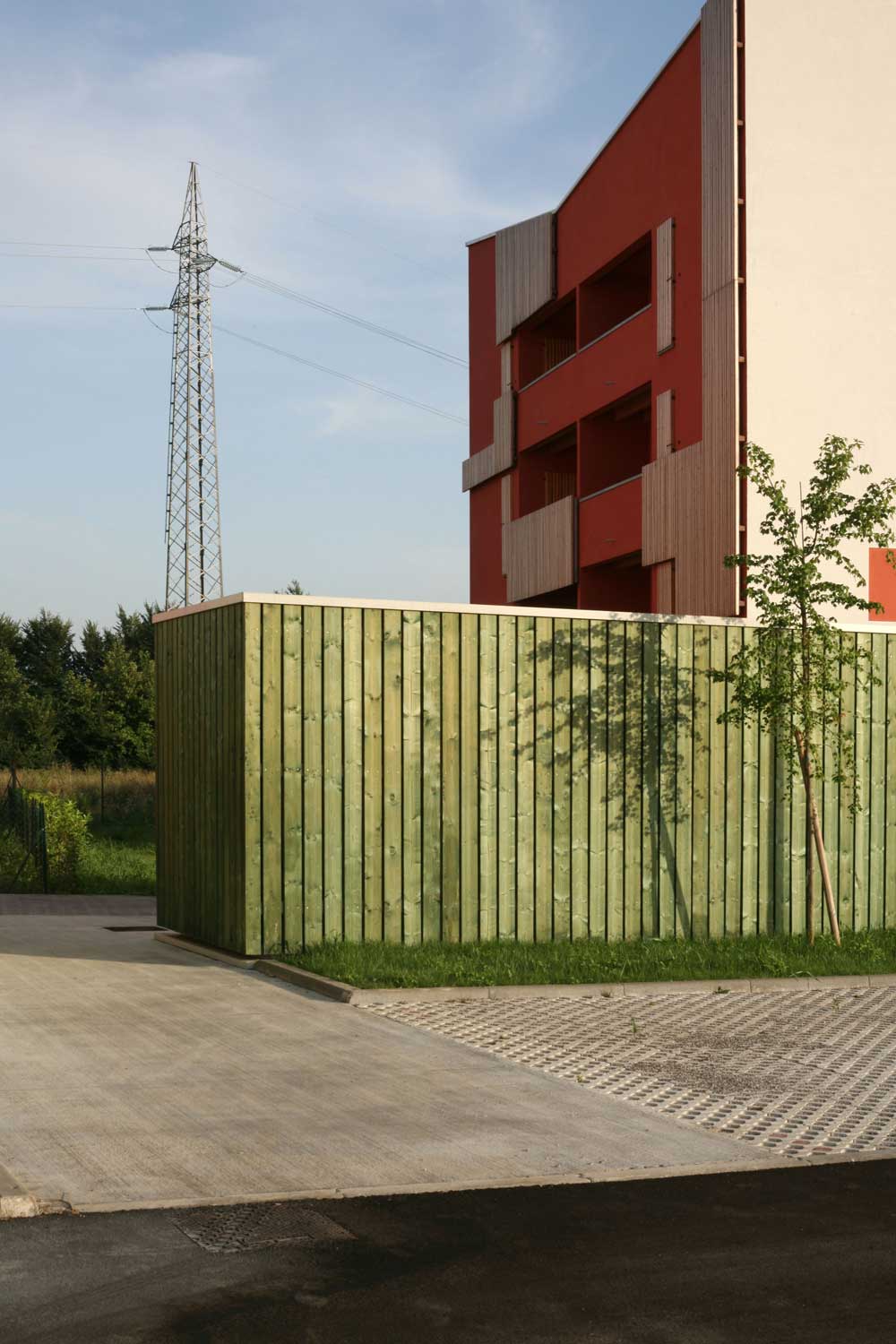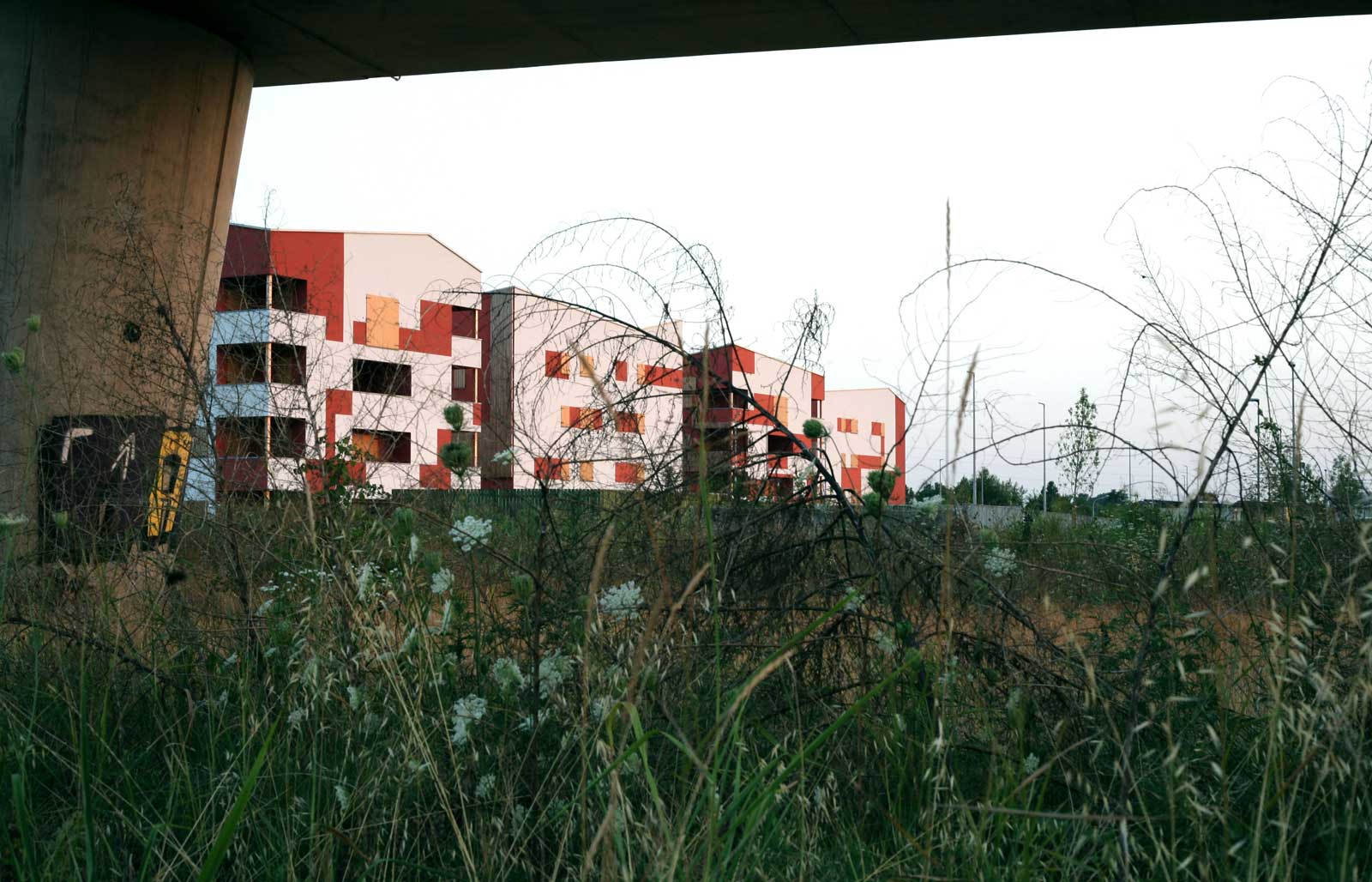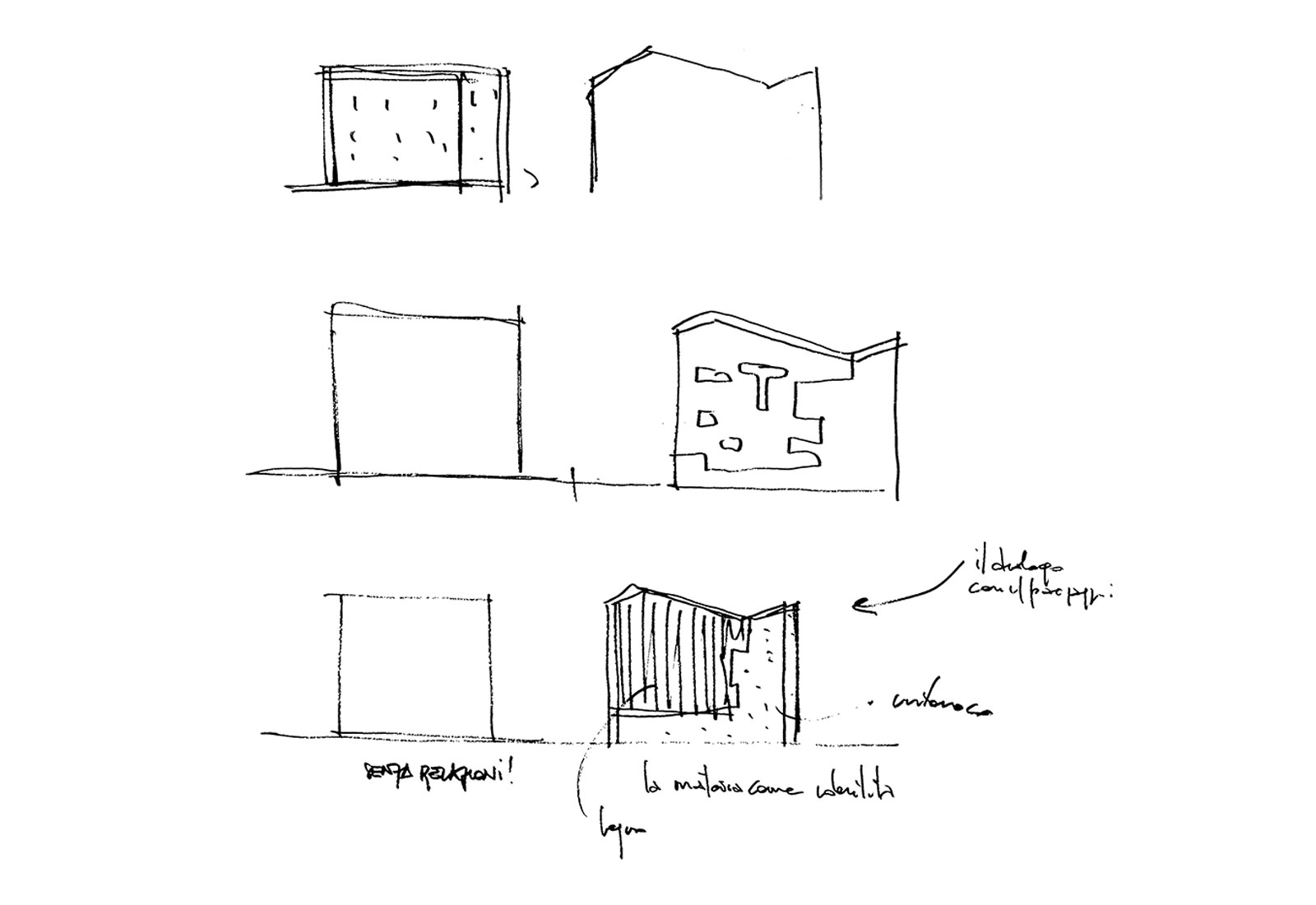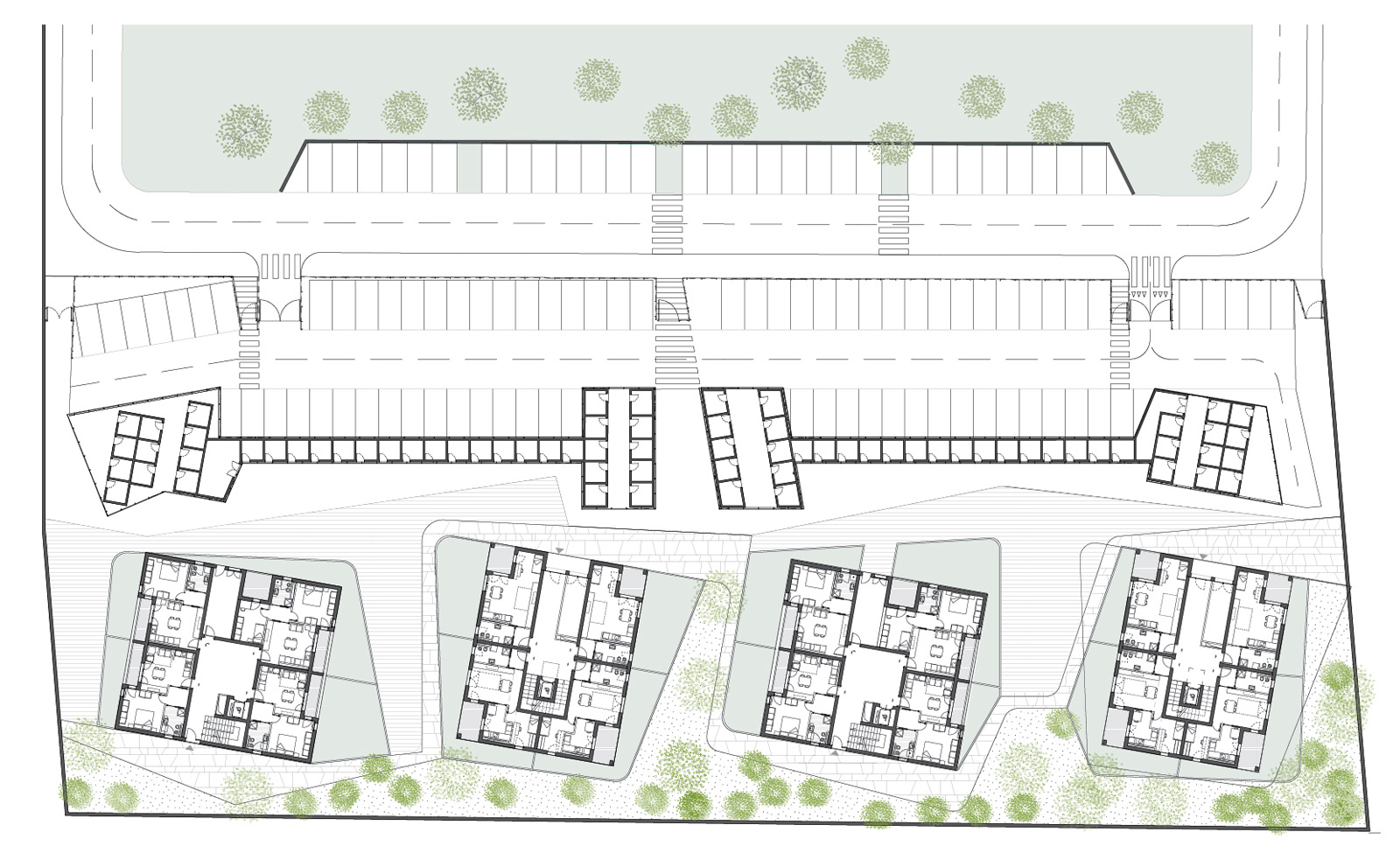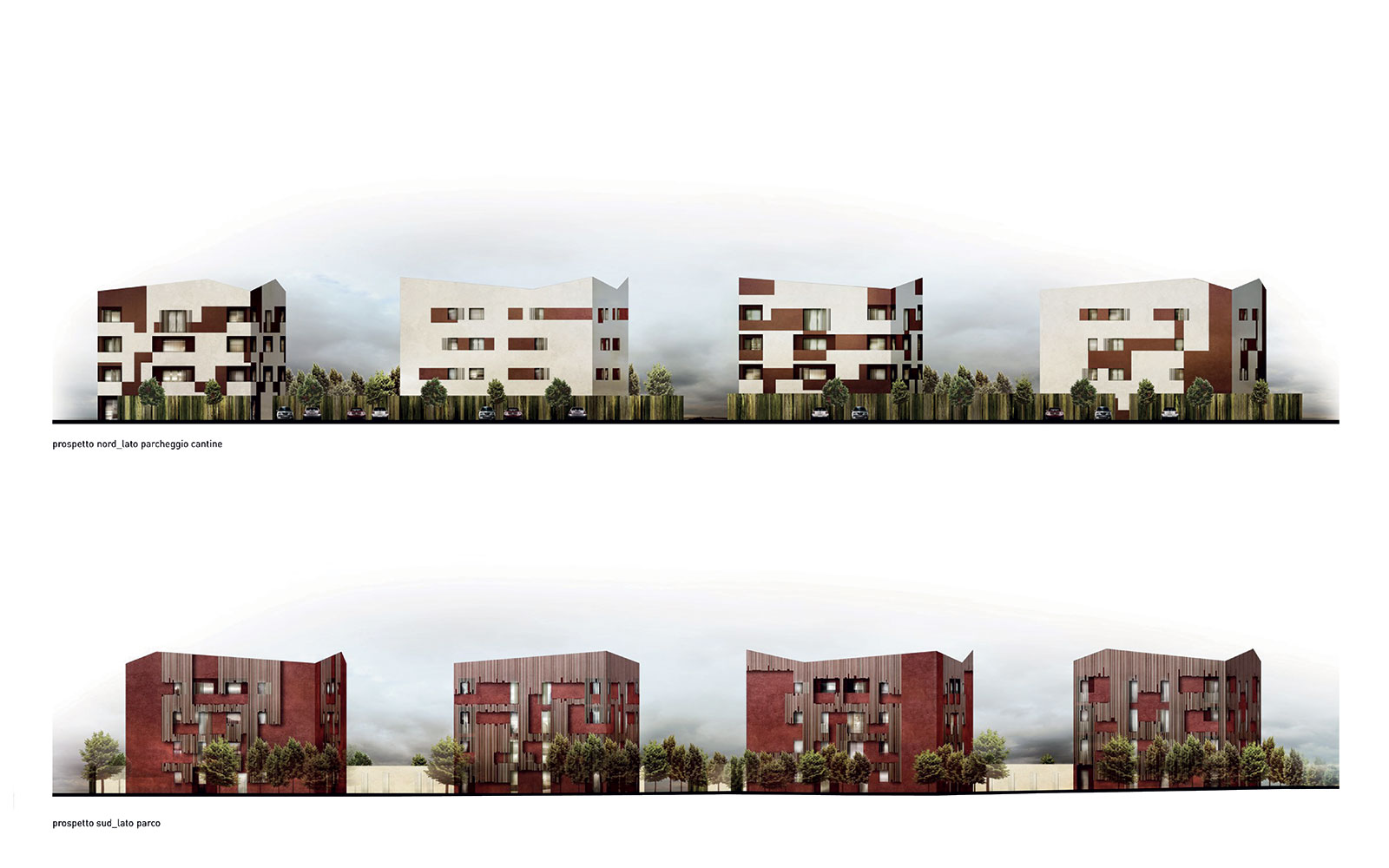 Social housing
Brescia, Italy
2011
program: Integrated project of urban renewal and economic revitalization of the neighborhood-social S. Polo Torre "Tintoretto"
> total area: 7 114 m2
> floor area: 3 850 m2
committente: Azienda Lombarda per l'edilizia residenziale di Brescia
project: Alfonso Femia * with
structural engineering: Iquadro Ingnegneria srl
services engineering: Ai Studio
geology and geotechnics: Enrico Verrando
contractor: PHP Rubner Objektbau GmbH – S.r.l.
photos: ©E.Caviola
"The final of the four volumes has been modified by reprising the background marked by the Maddalena Mountain situated behind the complex, so that the slopes of the roofs watches the prospects in succession, mark among them a broken movement, a line of different heights, the new relationship between building and background.
The use of wood as energy and comfort device, is making always different each apartment and its relationship to the outside." AF
Relationship with the context, a visual journey.The idea for the project was born from the express desire to create a relationship with the context and the surrounding landscape. In a series of different levels that form the relationships with the landscape, the external arrangements, the subdivision and succession is aimed at building a design that seeks to be inserted into the landscape and dialogue with it sometimes in a unitary way to the eyes of the observer, sometimes according to perceptual sequences designed to make the vision of the place and its landscape always different.Therefore a great deal of attention was paid to the use of transparencies and successions of solids and voids, devices capable of allowing the perception of a hierarchy in a natural way of the spaces that move from the public to the private.The project is to be read taking in the views in succession, wandering, going from the street to the parking area beneath the cellars, to the flooring treated in a specialised way, to the private gardens, to the park.
The design theme of the contact with nature and the surrounding context of the lot is also reported in the study of elevations: every element of the system is designed in accordance with indigenous materials and colours of the surrounding landscape.
The plaster of facades, burgundy coloured as shades of the earth, is combined with laminated wood elements that make up a game of movements aimed at creating a drawing on all sides of the buildings.
The wood applied to the front, through the dark-light combination projected on the building, gives intensity to a volume that would otherwise be flat. The final of the four volumes has been modified by reprising the background marked by the Maddalena Mountain situated behind the complex, so that the slopes of the roofs watches the prospects in succession, mark among them a broken movement, a line of different heights, the new relationship between building and background.
The use of wood as energy and comfort device, is making always different each apartment and its relationship to the outside. It features the four buildings in a different way, eliminating the indifference of repetitiveness. Each resident will identify himself with his apartment, with his new place to live.

• PROJECT VIDEOS:
> End of construction for buildings in Brescia – interview with Alfonso Femia