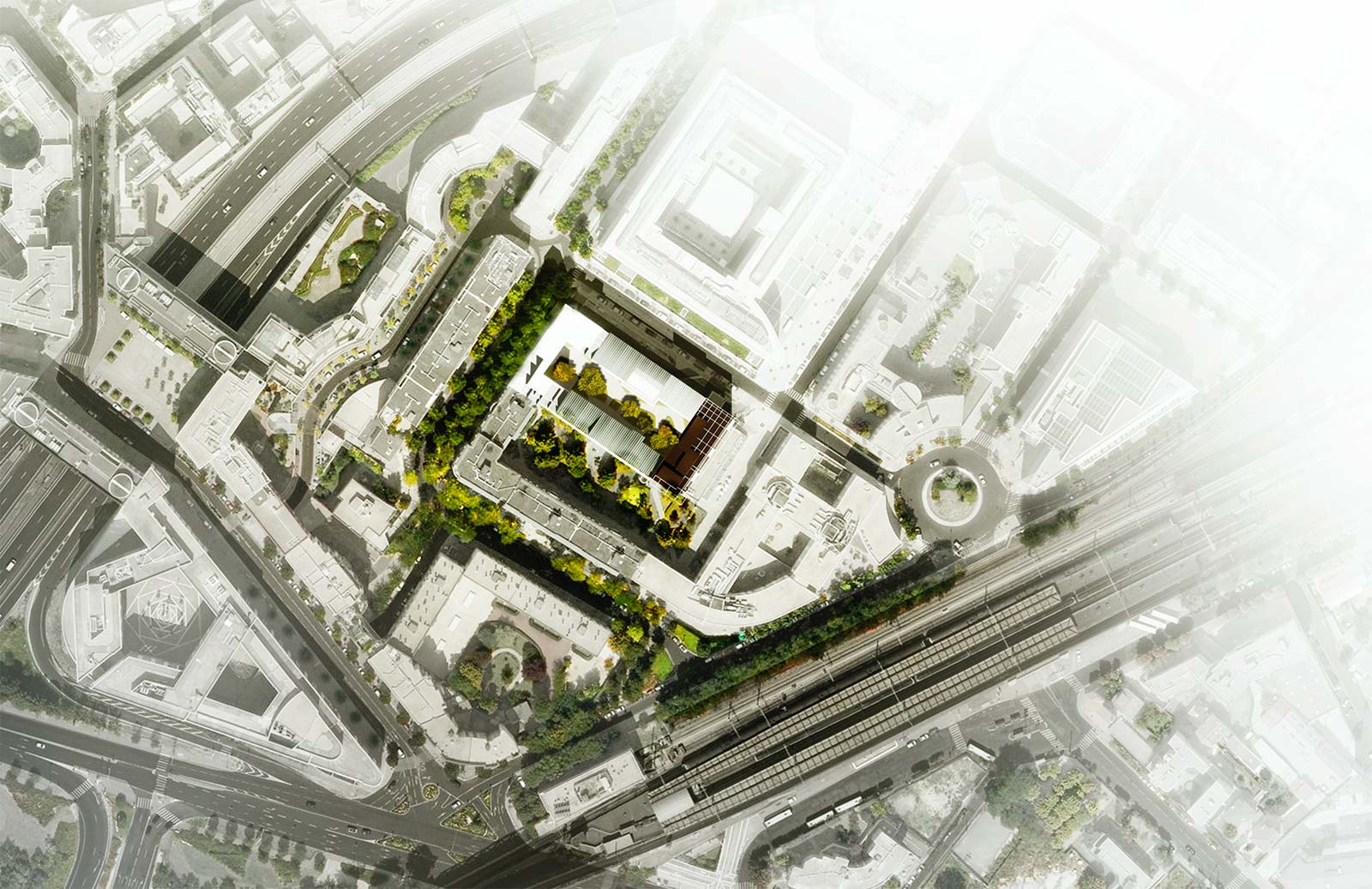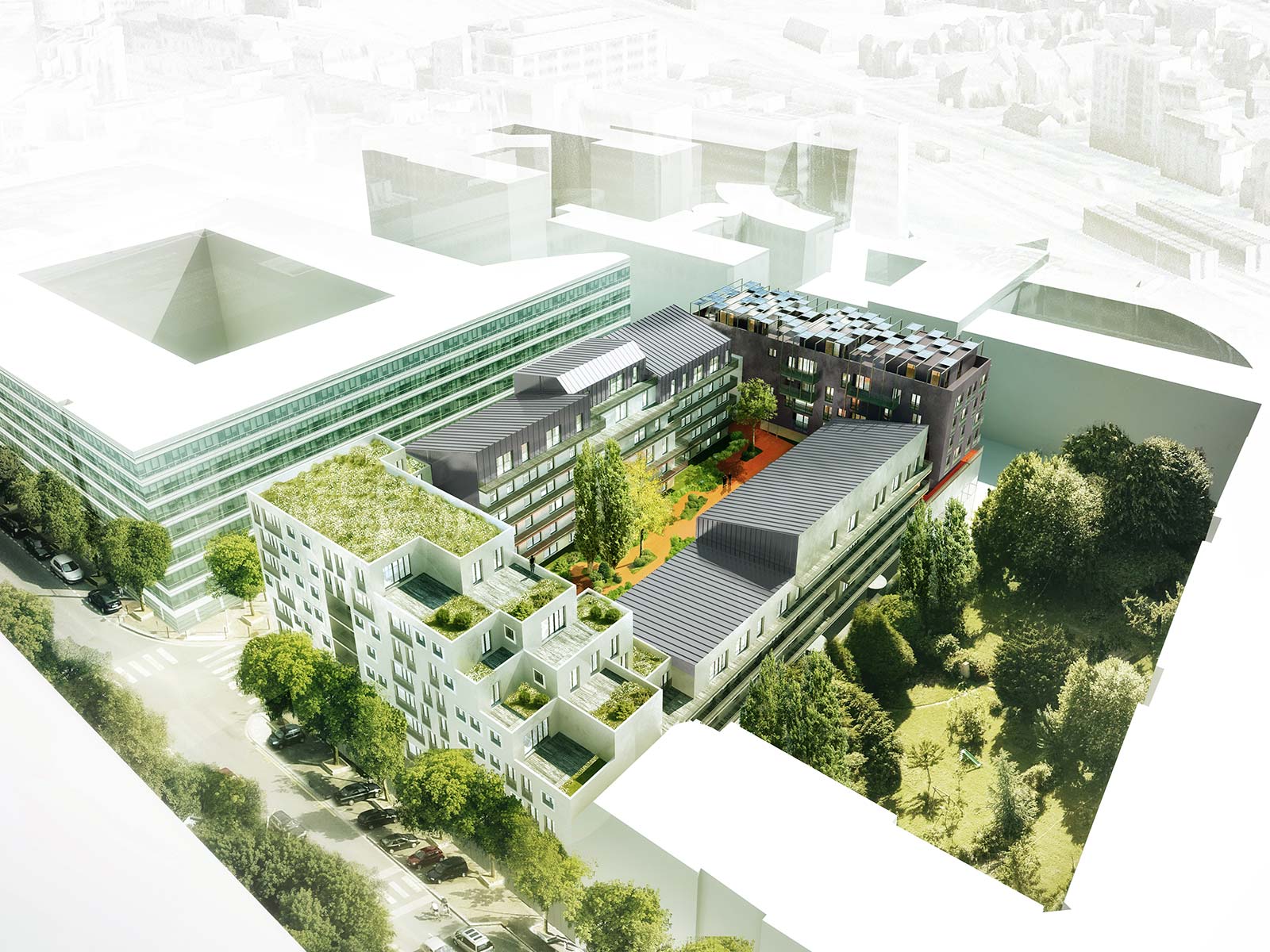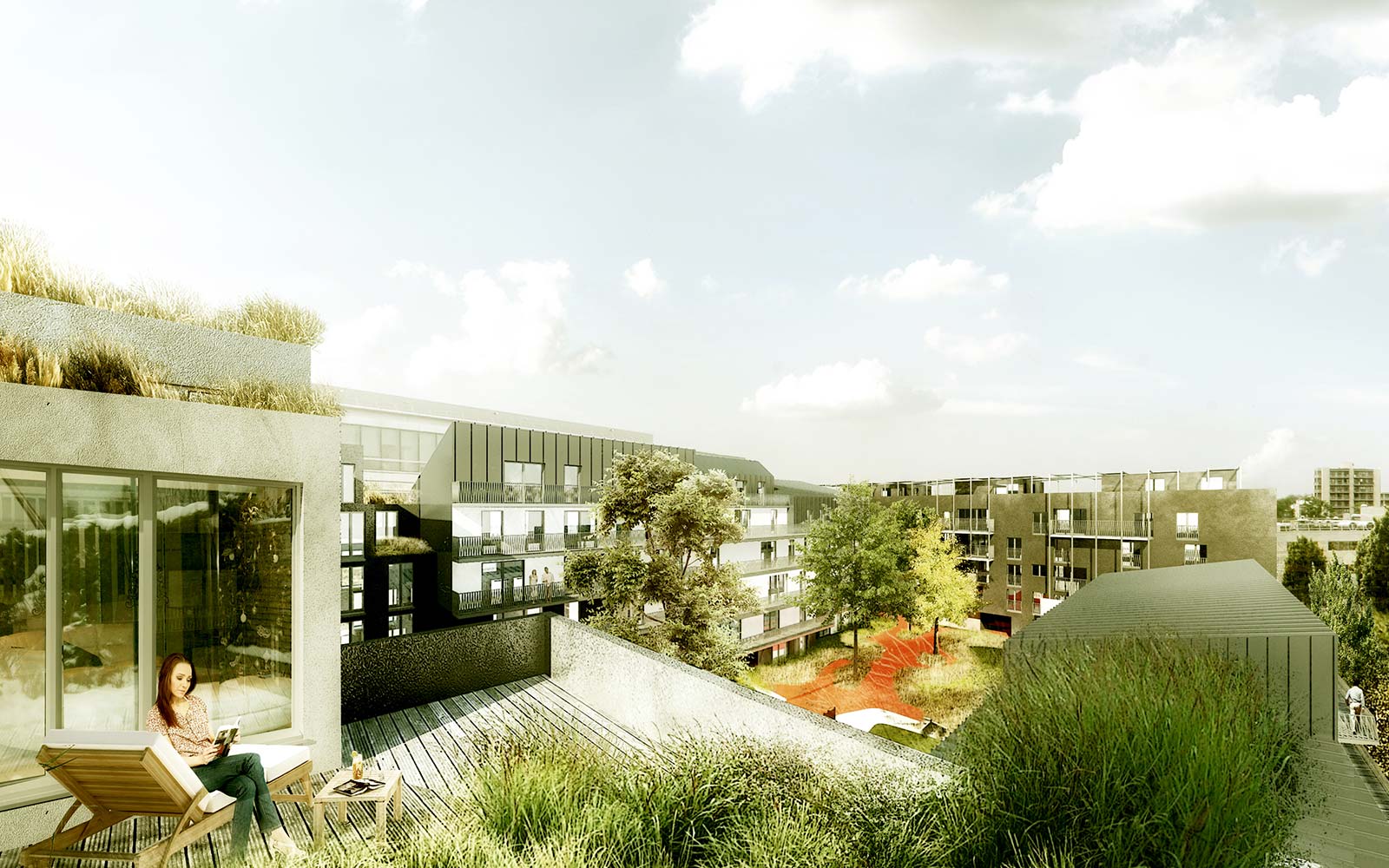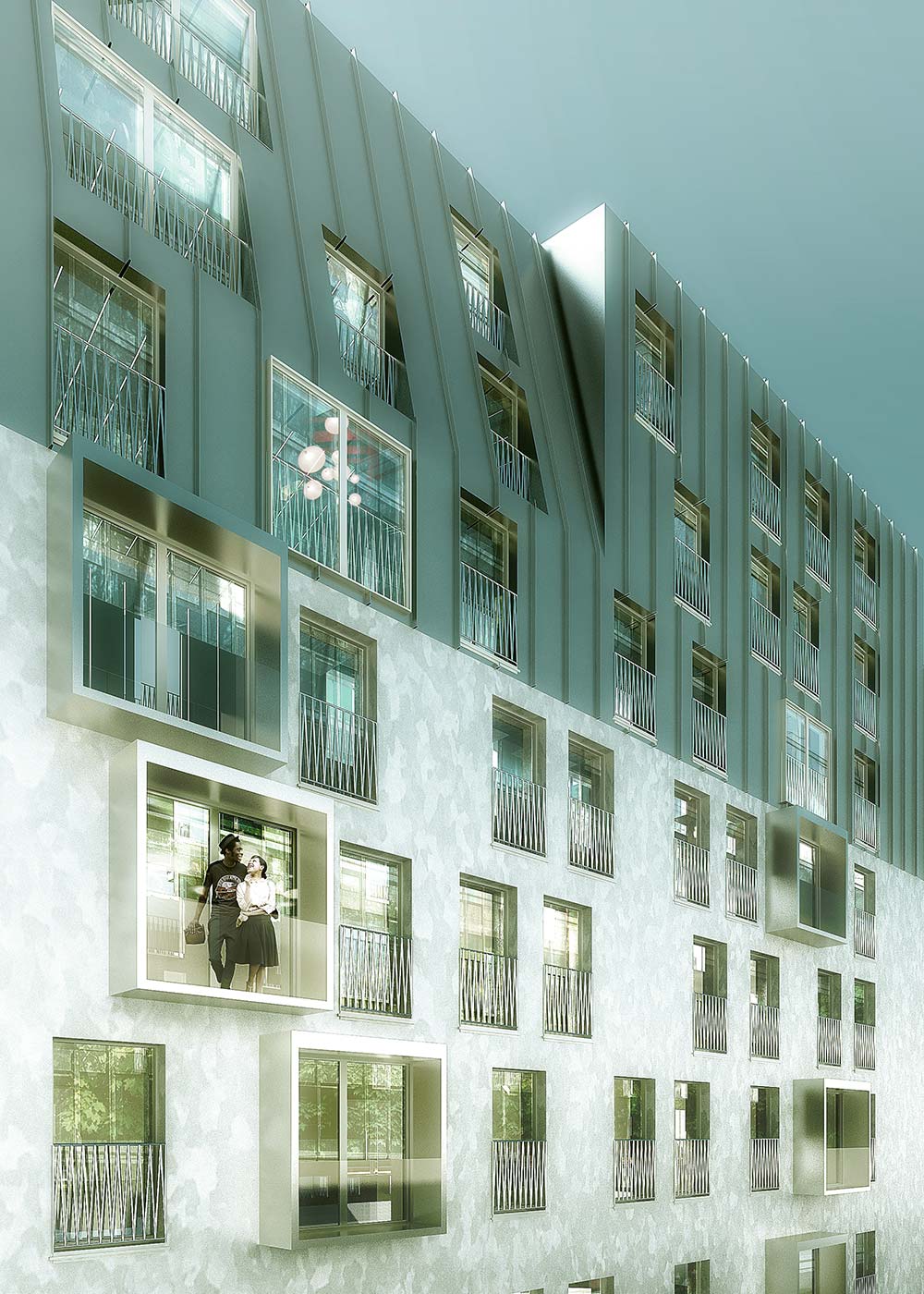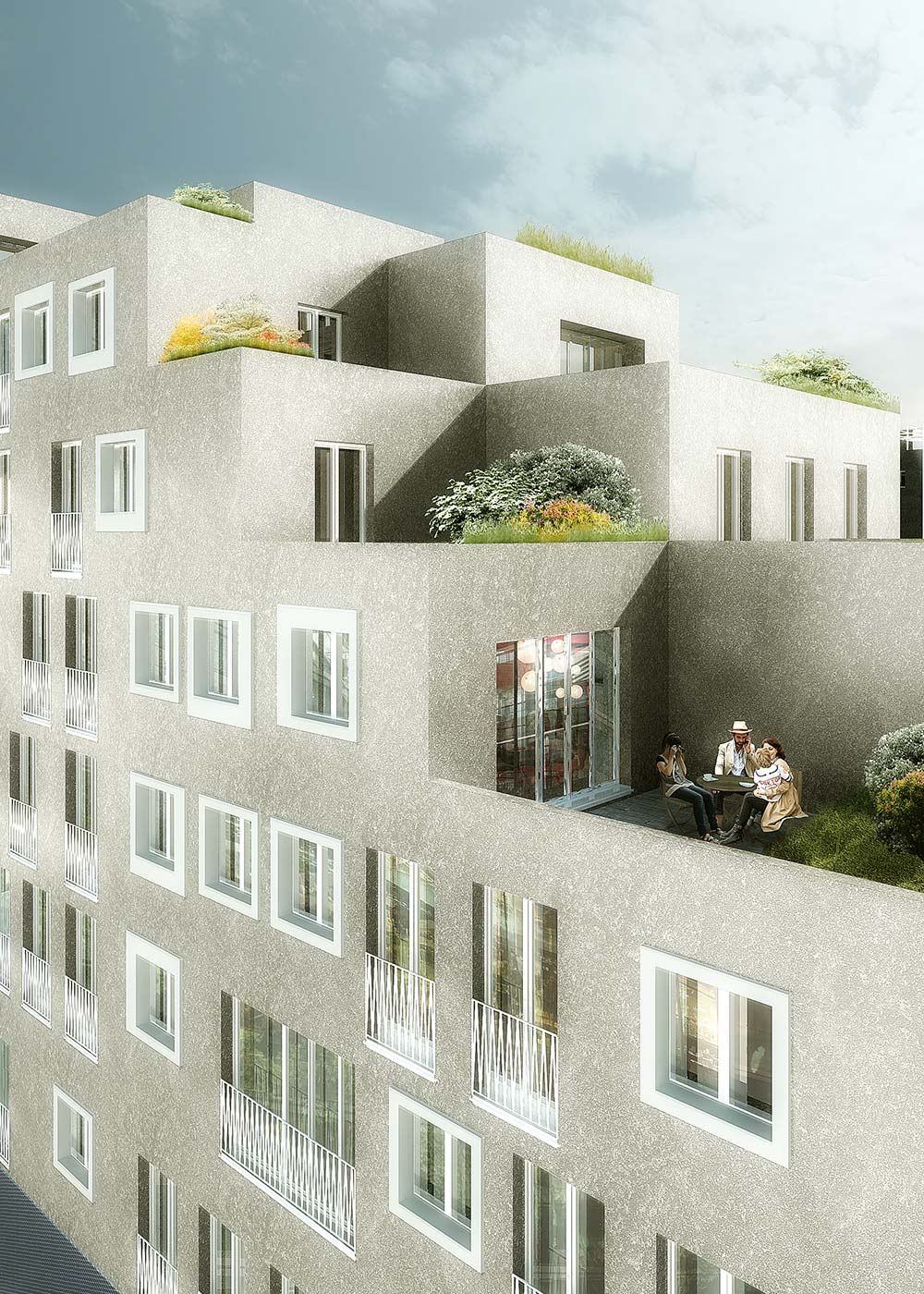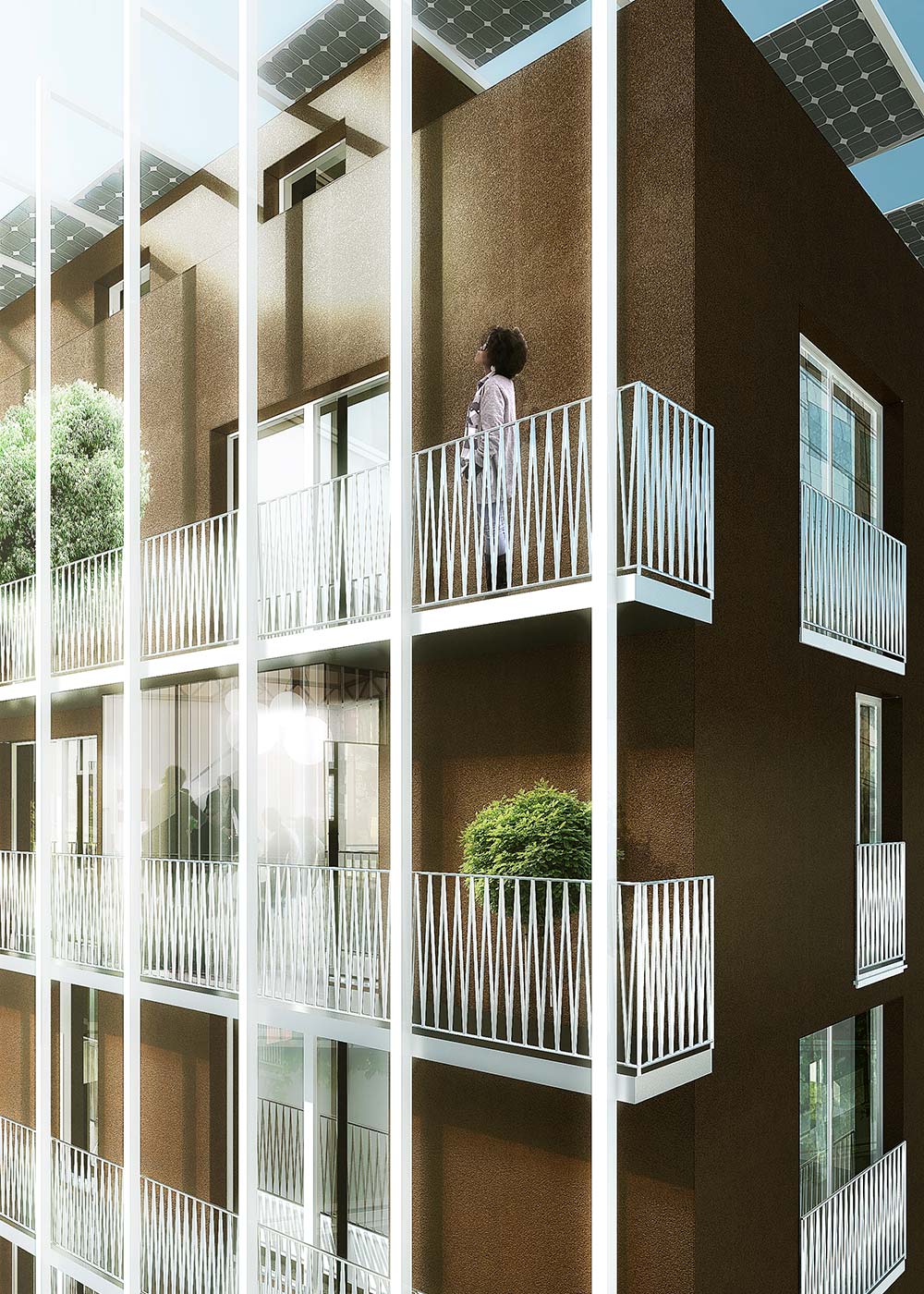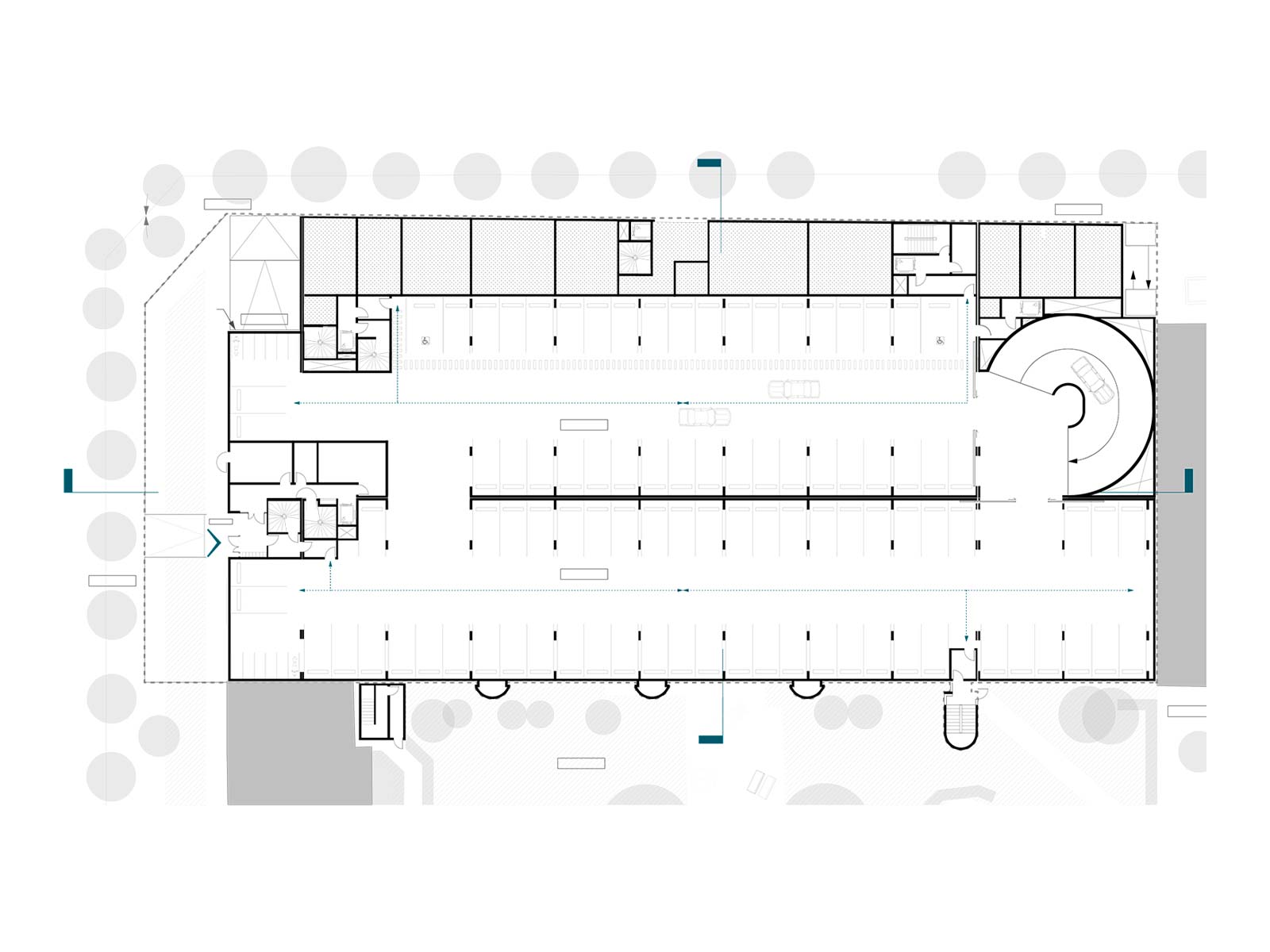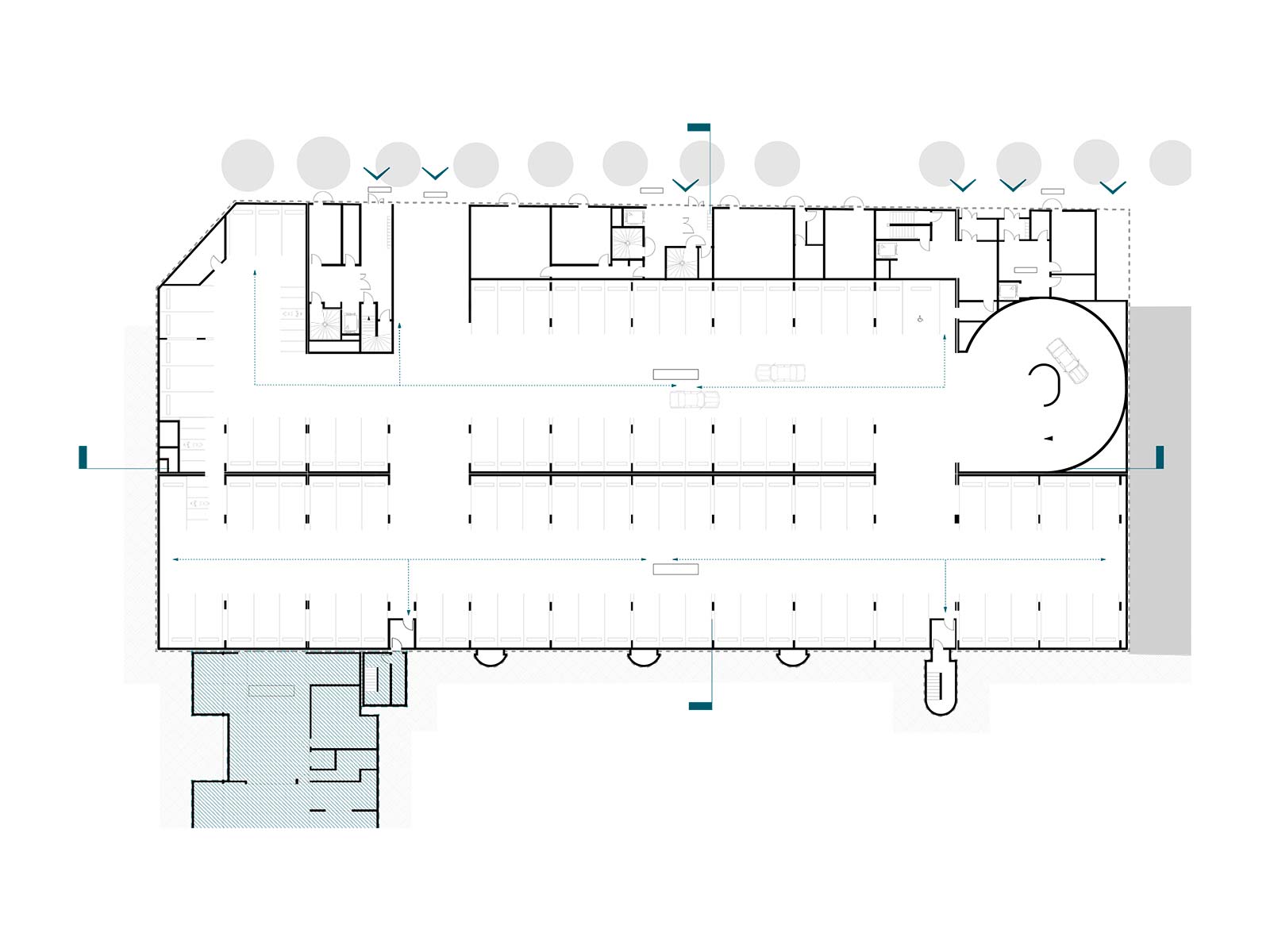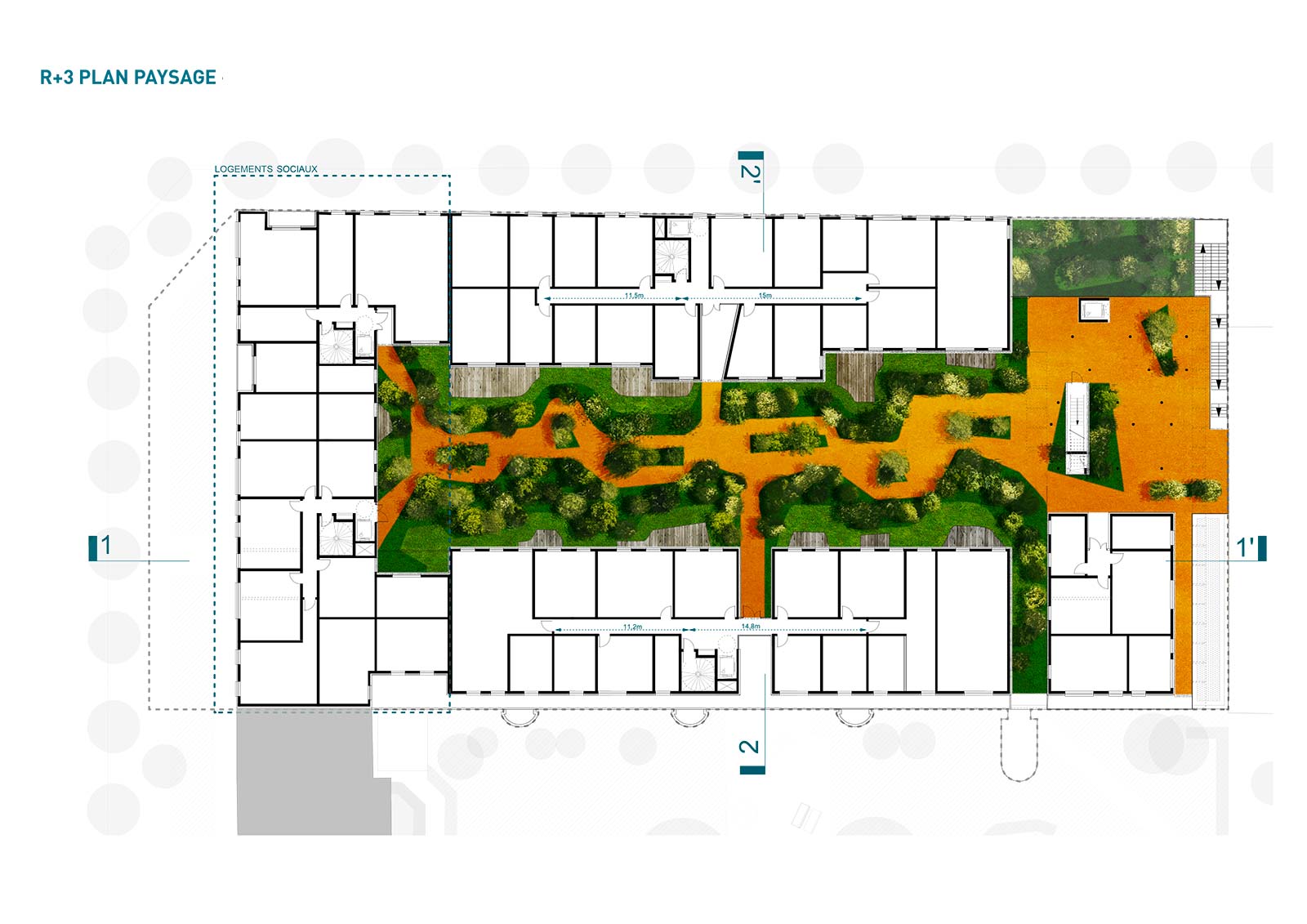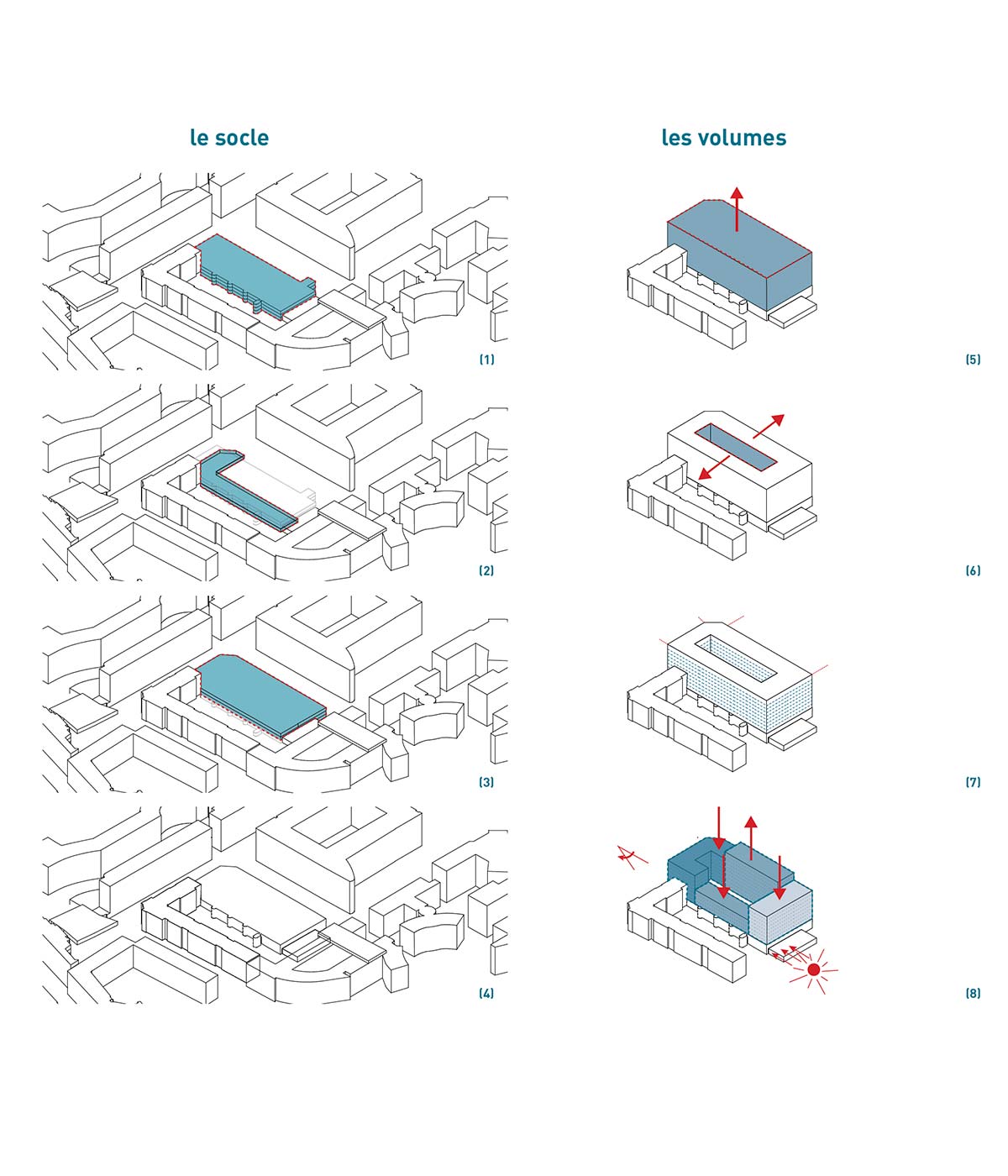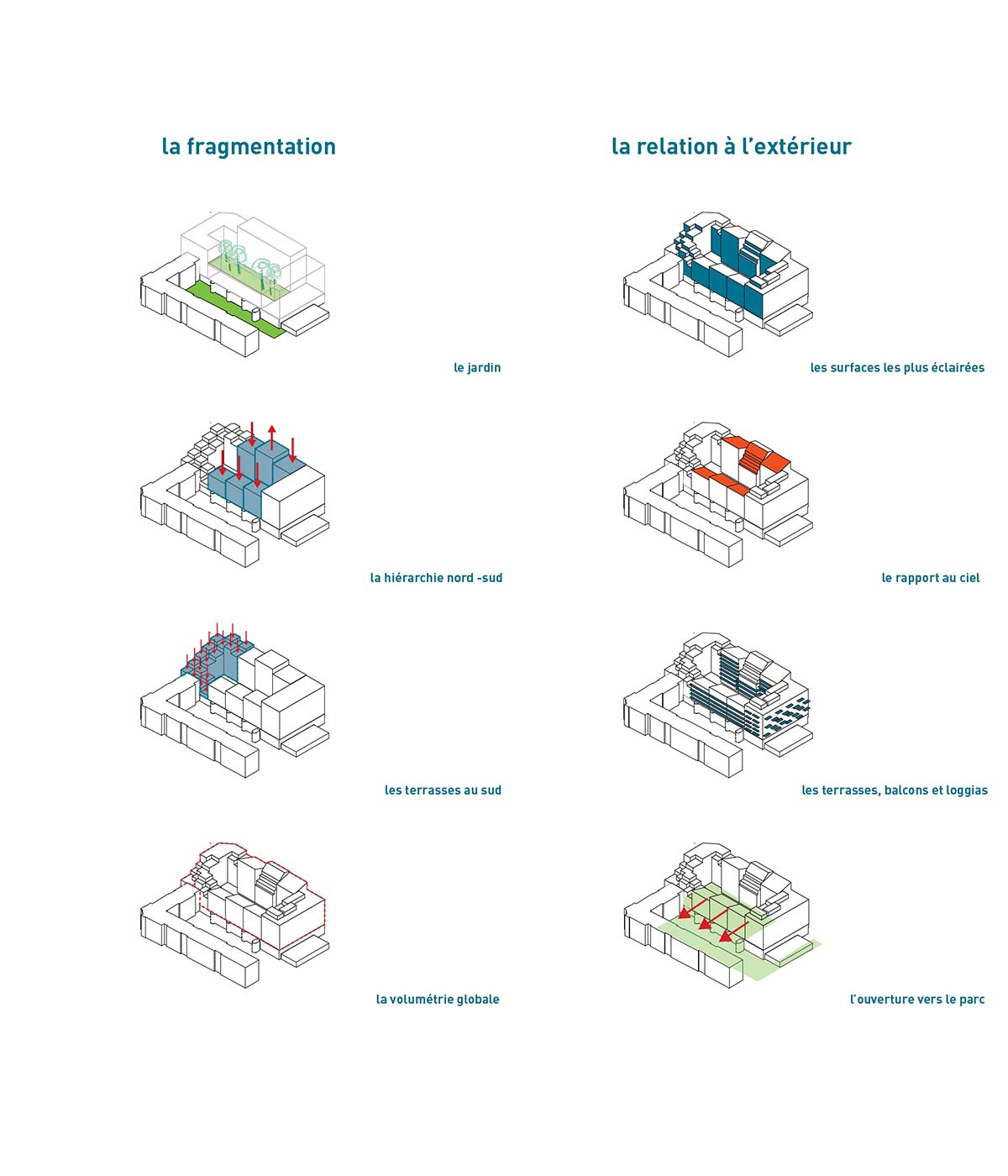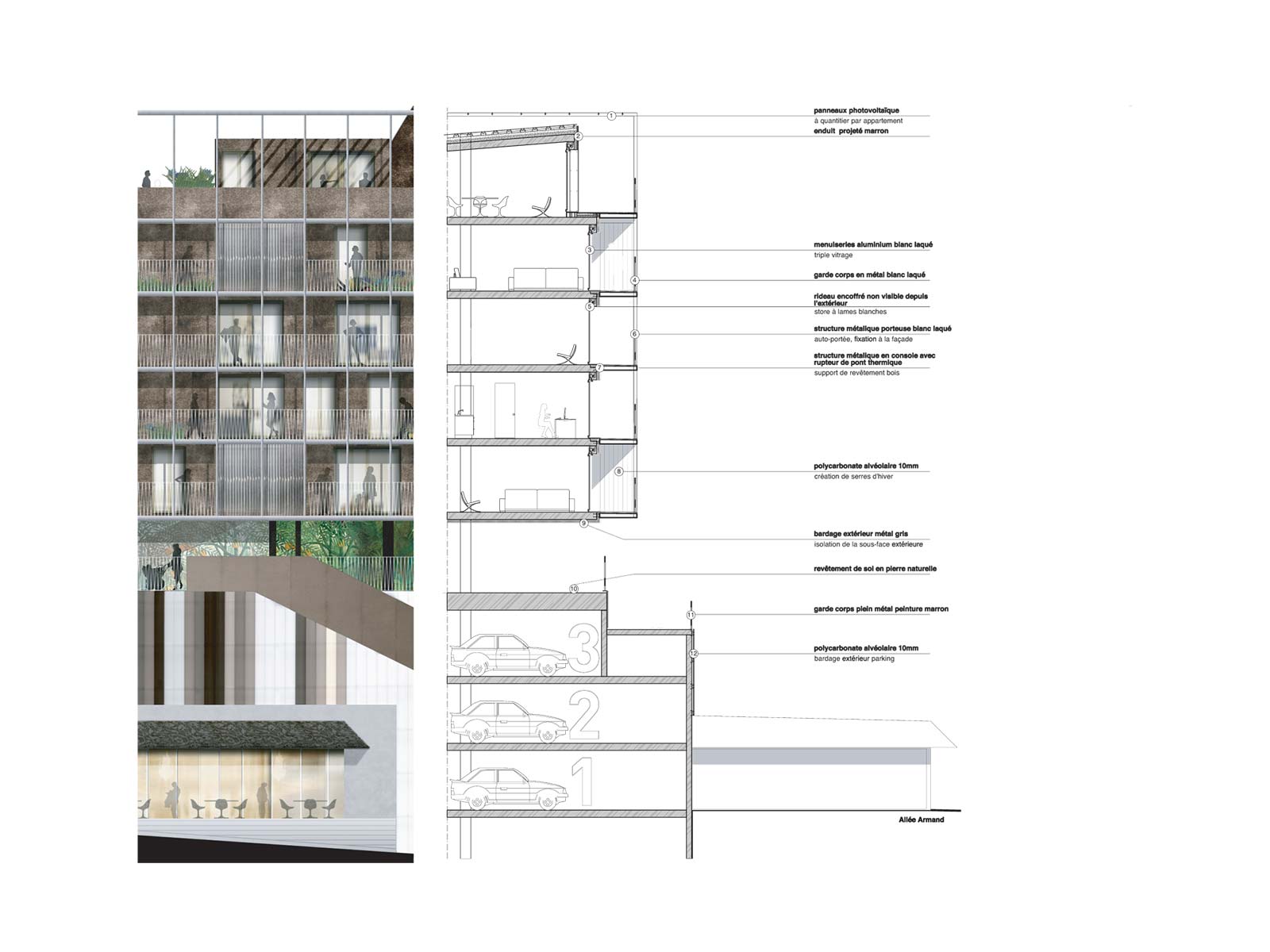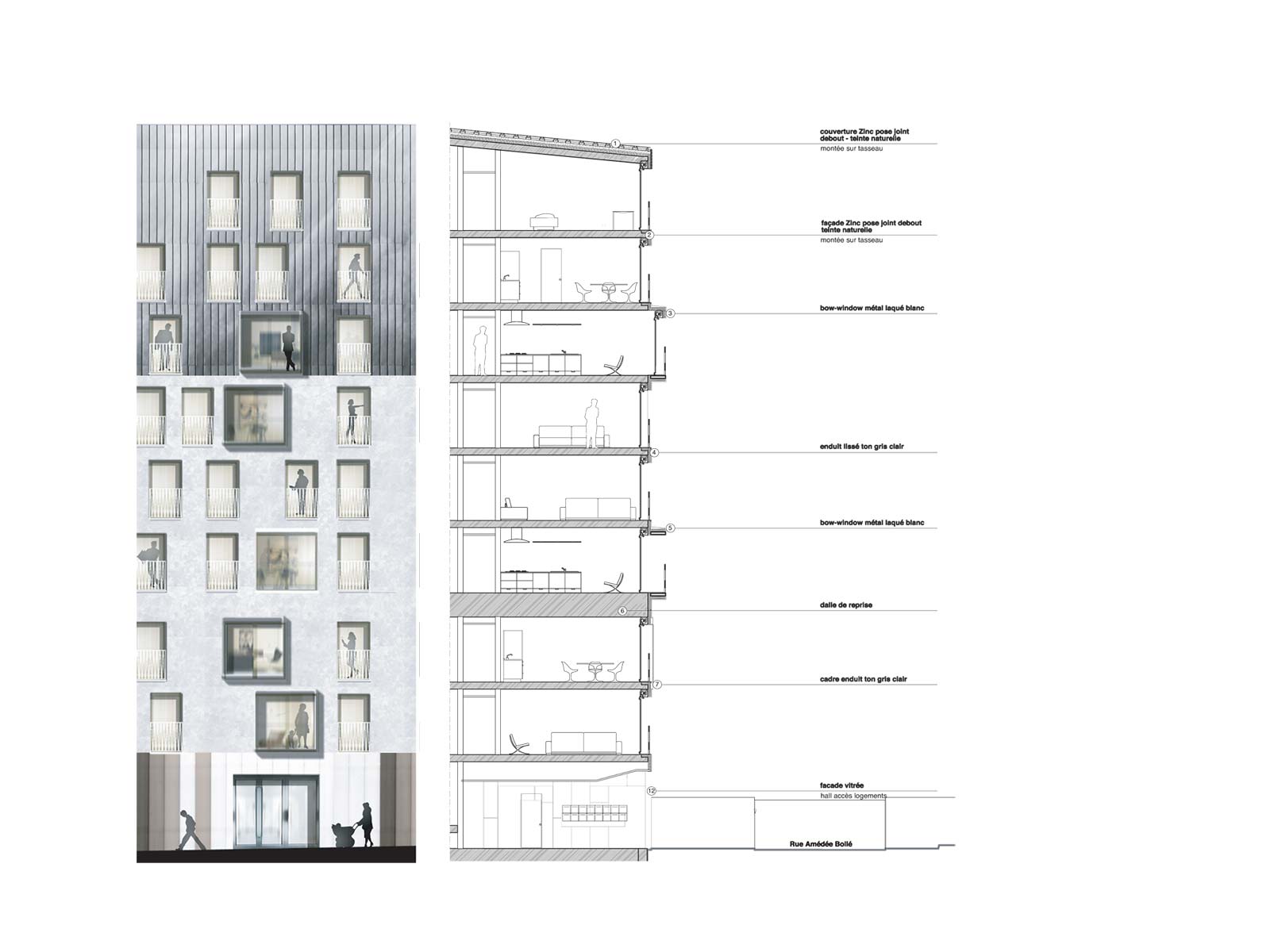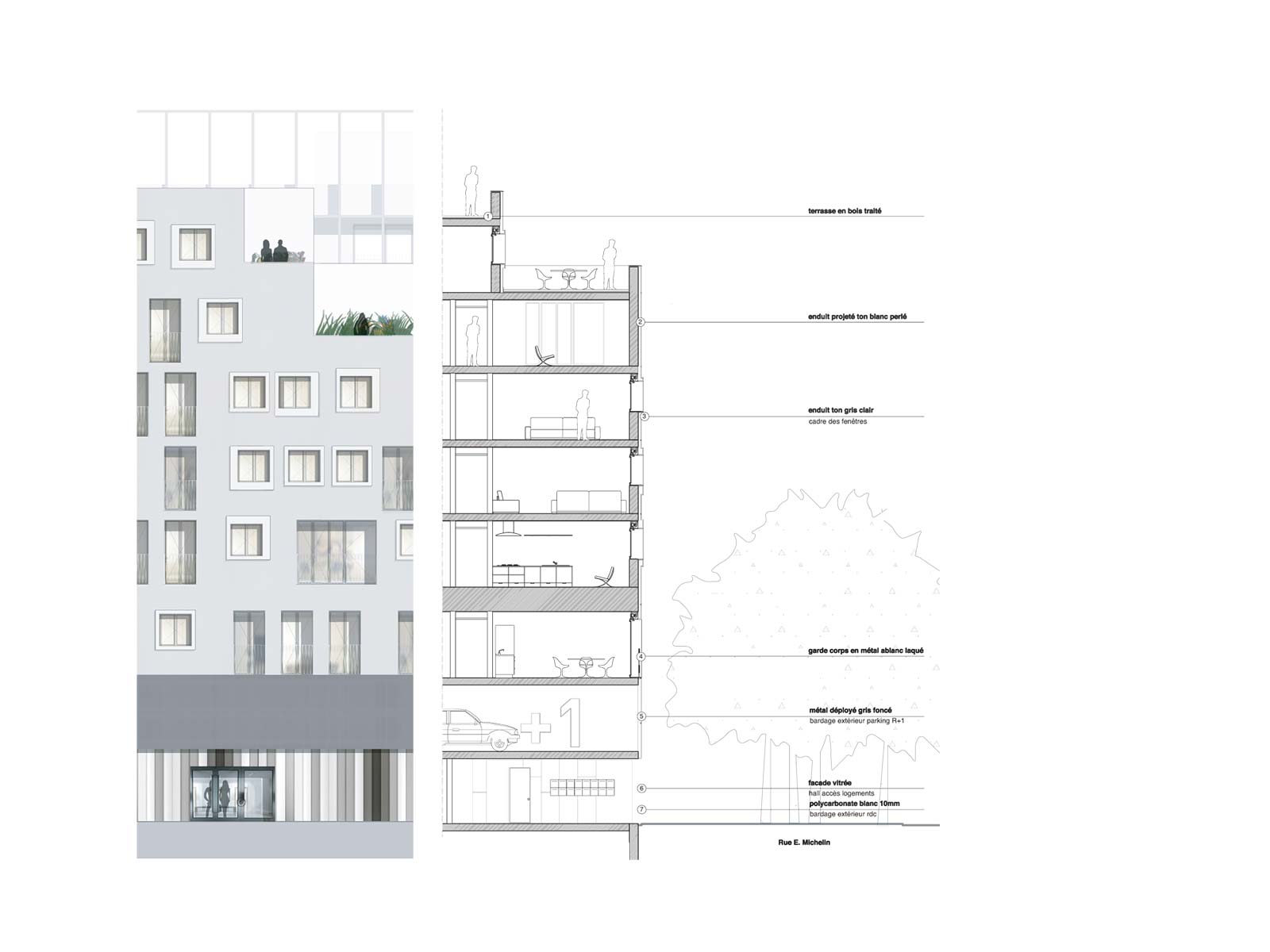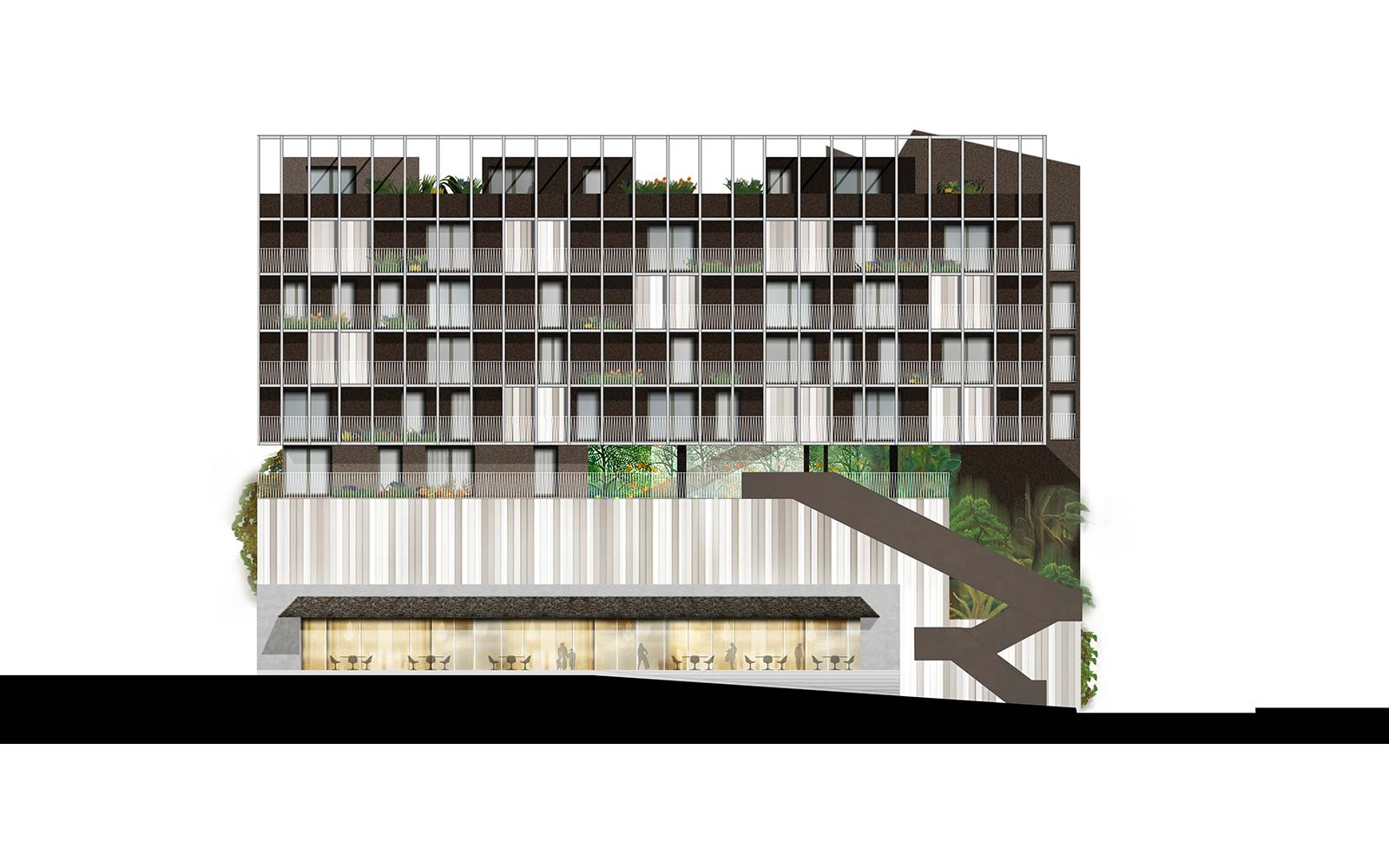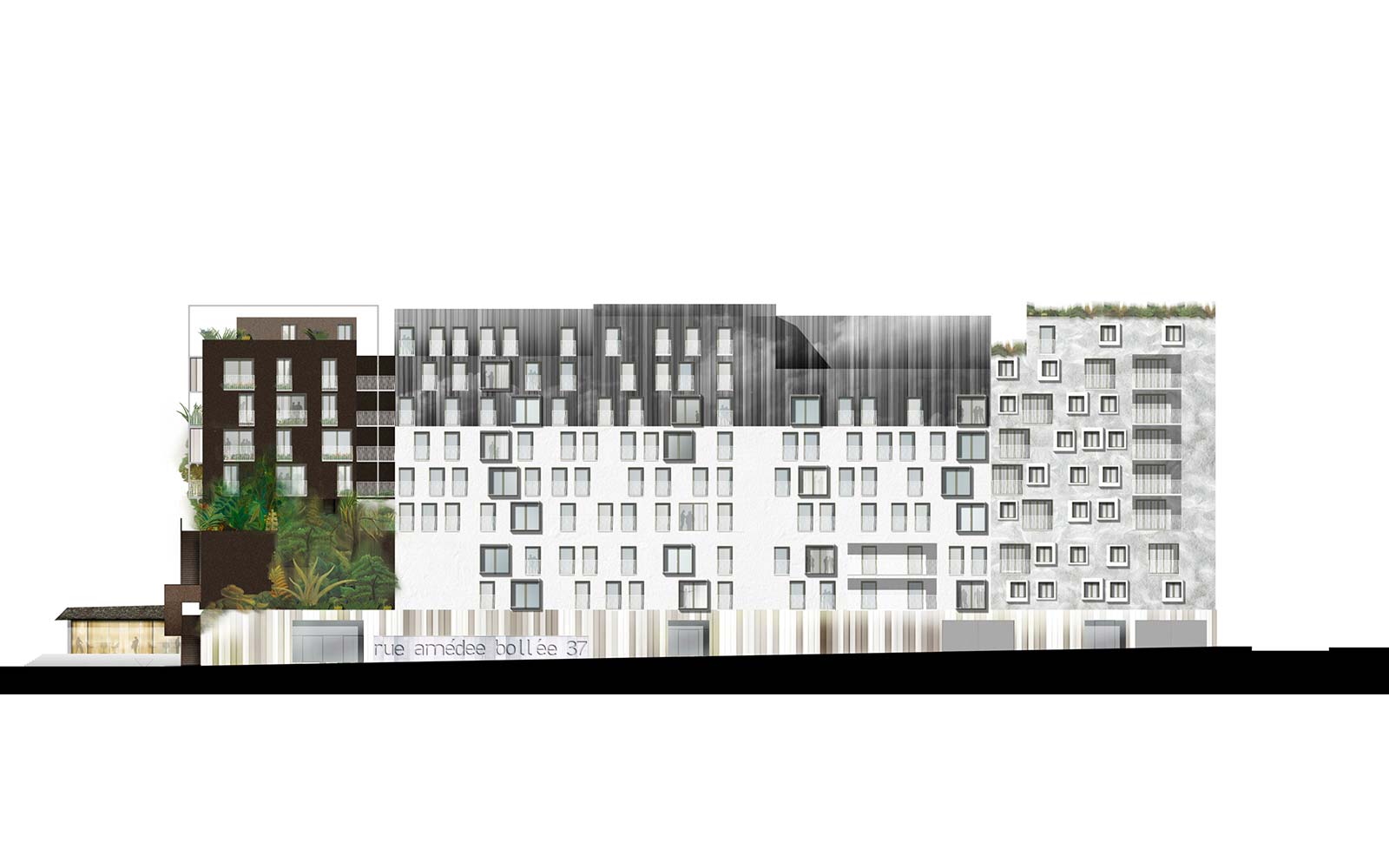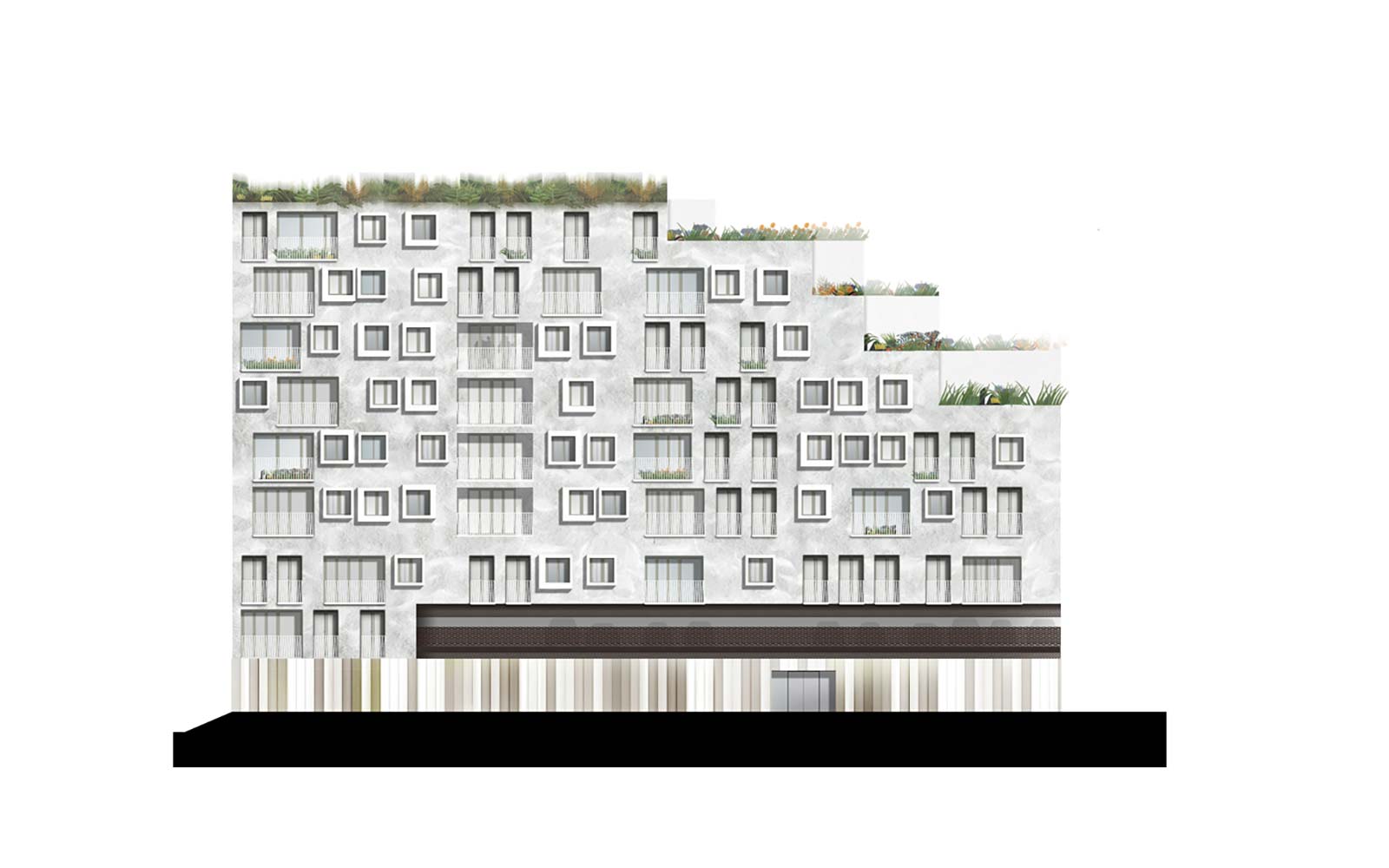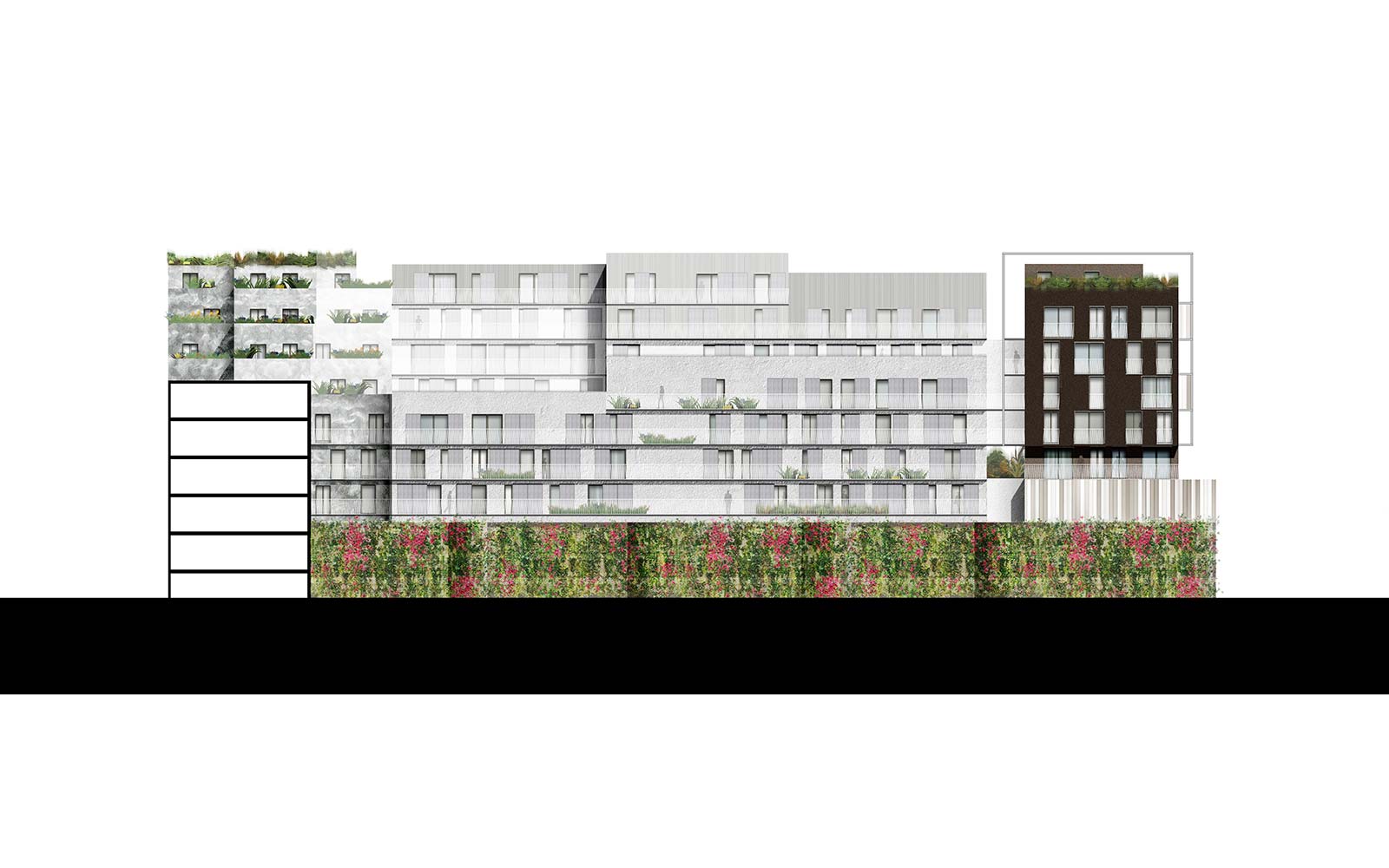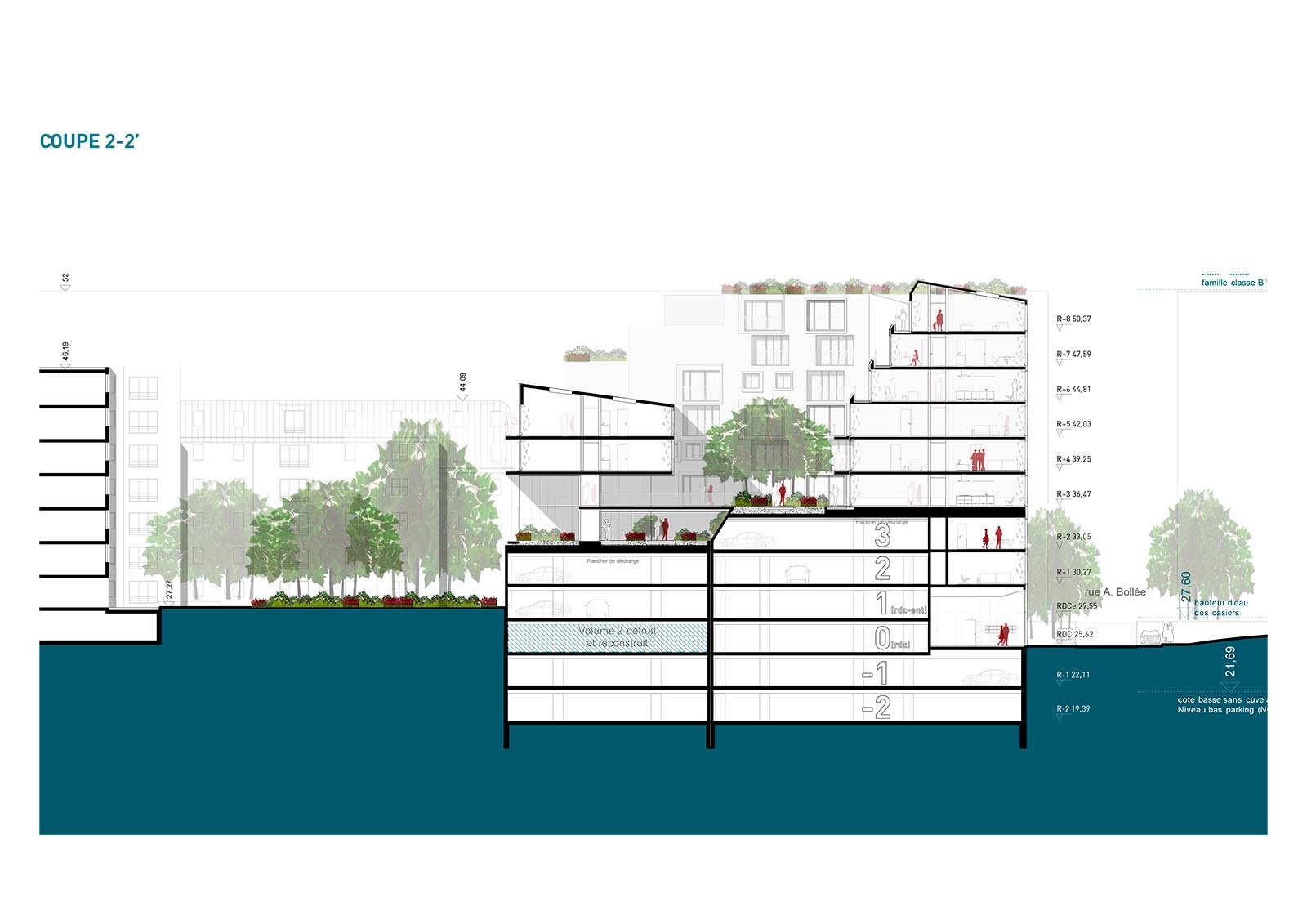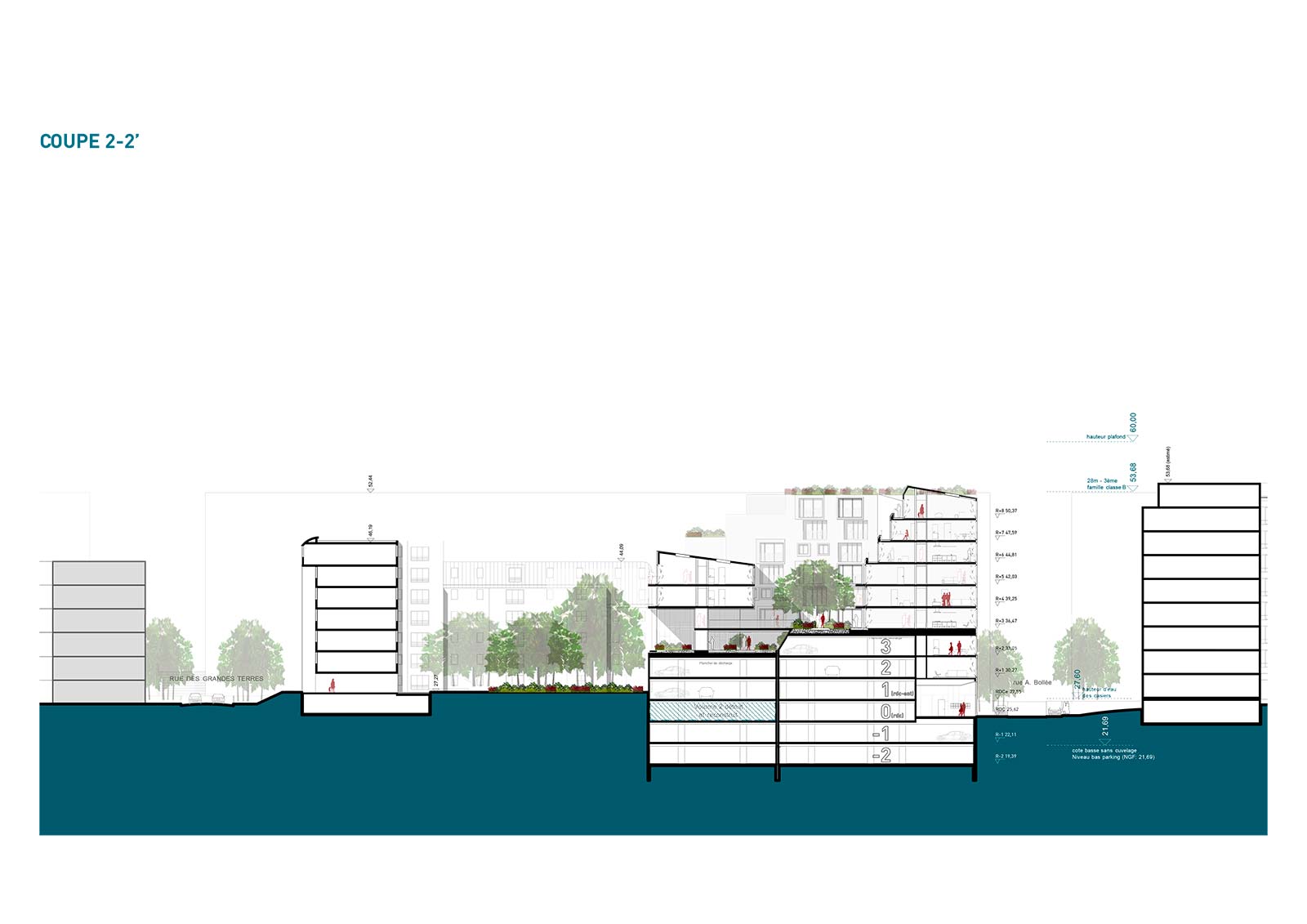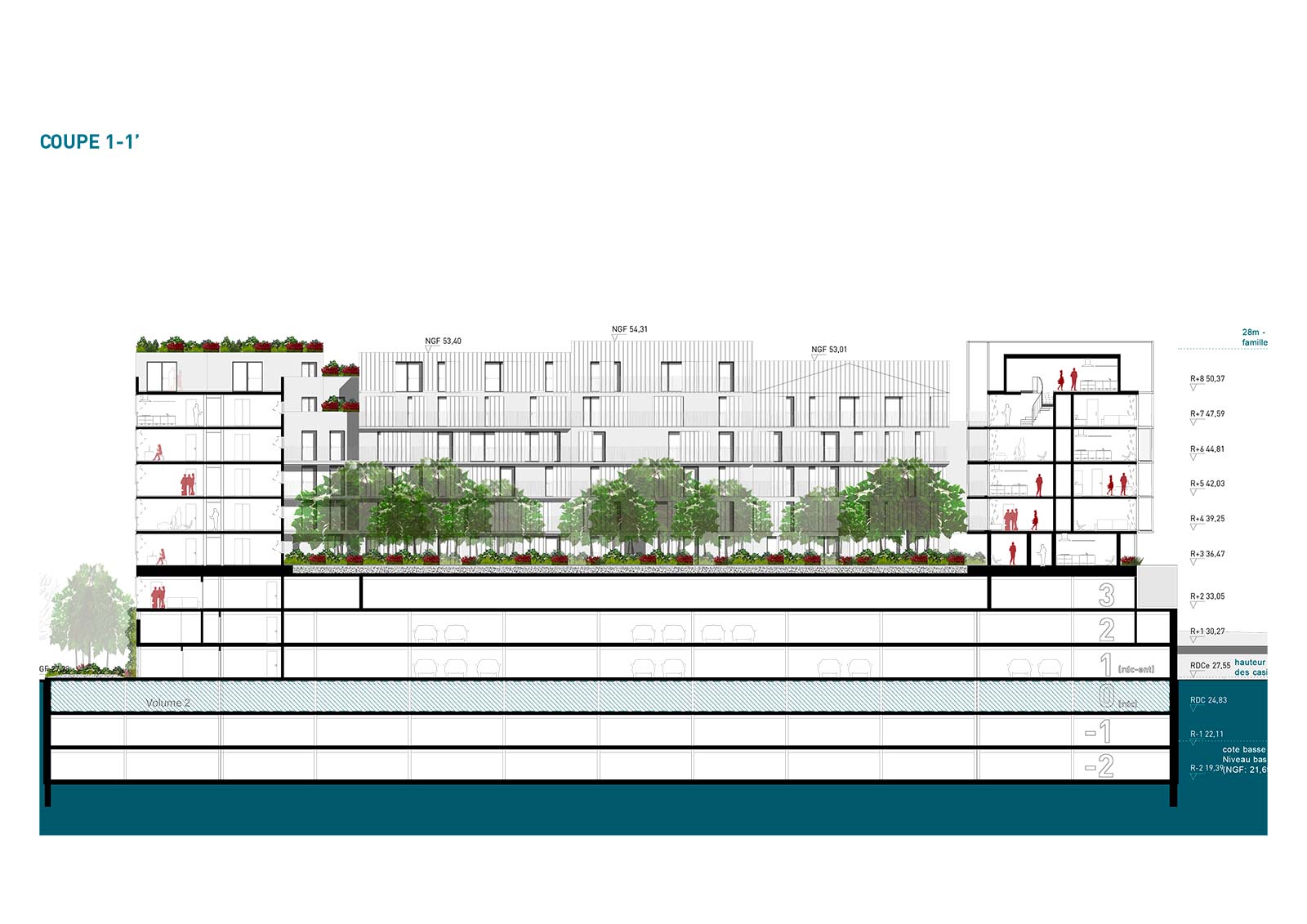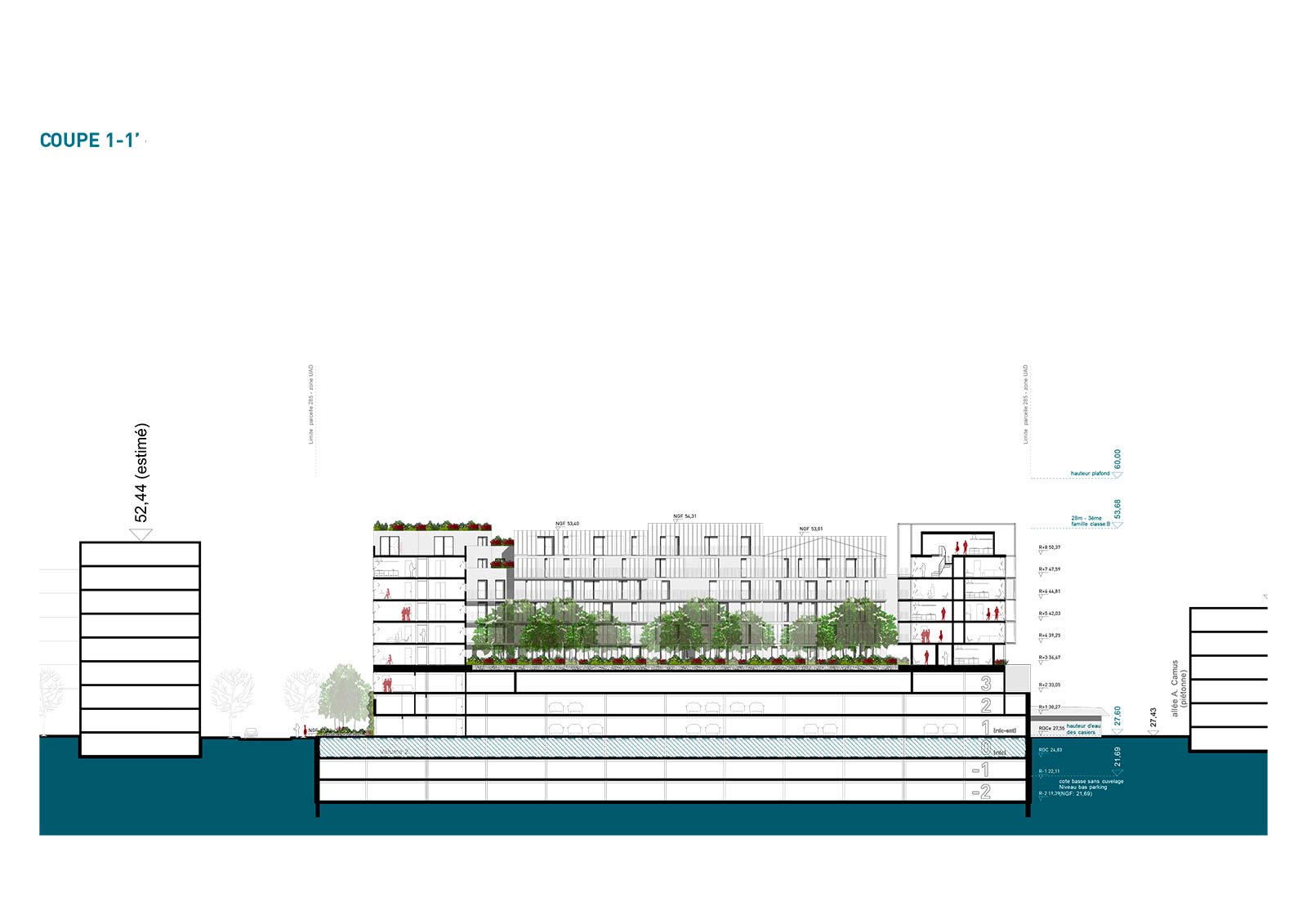 Amédée Bollée Project
Rueil-Malmaison, France
2012

program: Project for the realization of 149 residences in Rueil-Malmaison
total area: 10 462 sqm
client: Rueil Town Council
project: Alfonso Femia * with EIFFAGE IMMOBILIER
images: ©Atelier(s) Alfonso Femia & Julien Cottier, Fred Perrone
"The social housing is gathered on the west part of the site in a fourth volume with a geometry elaborated in terraces in order to handle the transition between the housing building on the south of the site and the higher constructions in Amédée Bollée street." AF
A first volume, dense enough, containing home-buying housing is put on the base of the parking, in its east. It is made of 8 floors above the ground floor, the last one being only duplexes.
A second volume, more jagged, is joined to the first one on the north part of the site. It is fragmented in three parts with different heights. This second volume represents 3,367 sqm.
A third one, low and narrow, closes the site in the south. Raised from three floors above the parking base, it shelters various flats, which are mostly crossing. It represents 1,858 sqm.
The social housing is gathered on the west part of the site in a fourth volume with a geometry elaborated in terraces in order to handle the transition between the housing building on the south of the site and the higher constructions in Amédée Bollée street. This last volume represents 3,275 sqm.