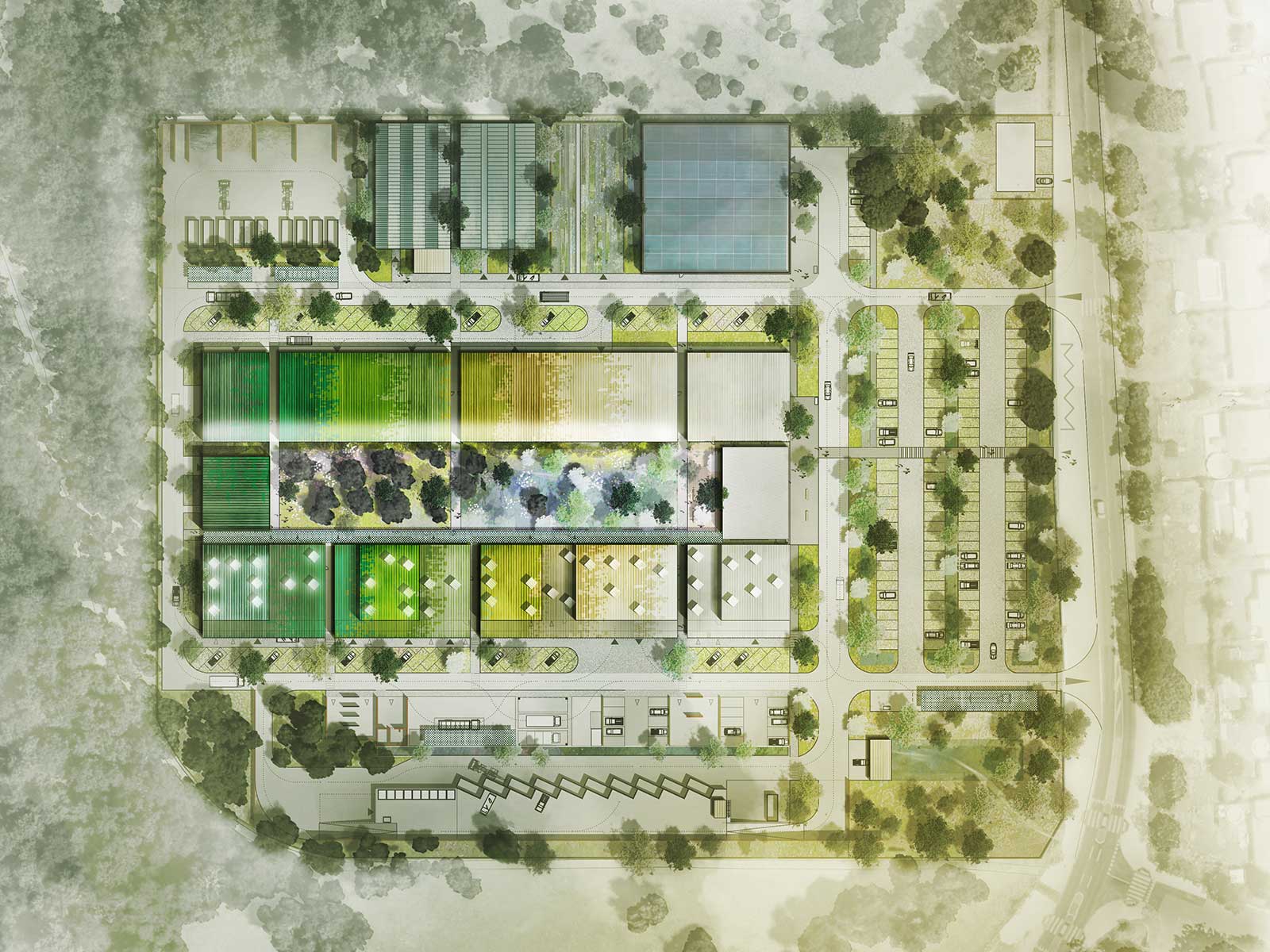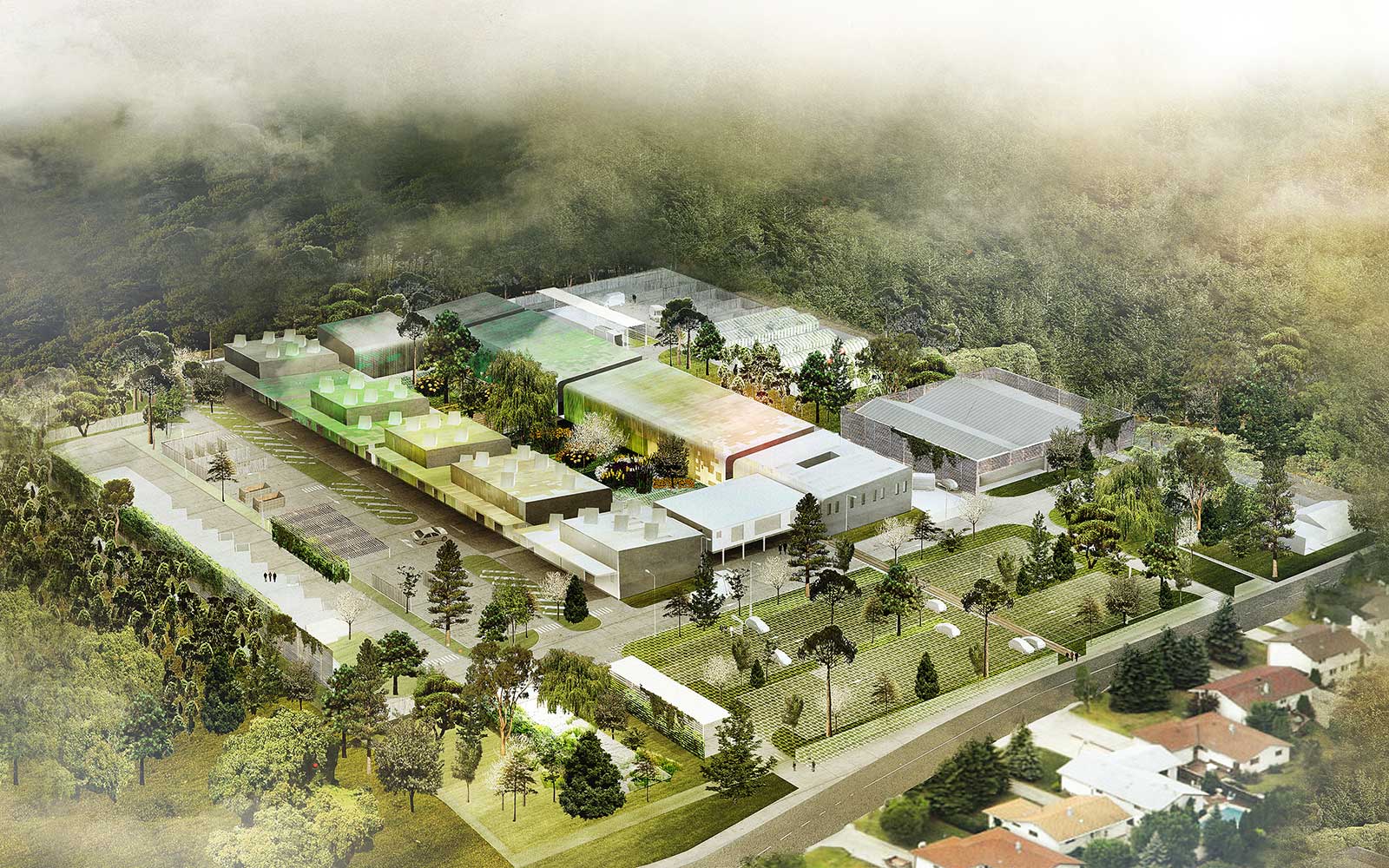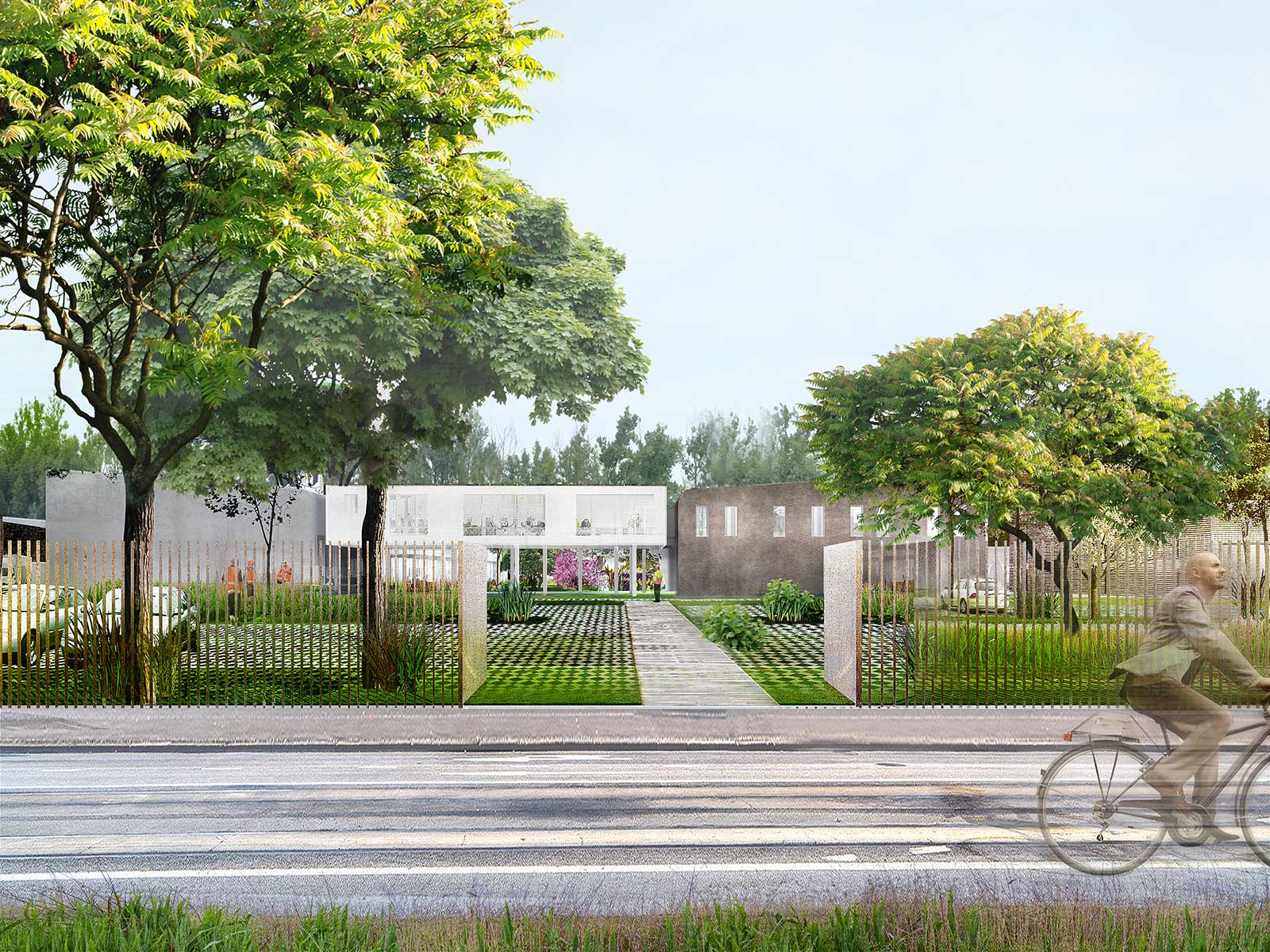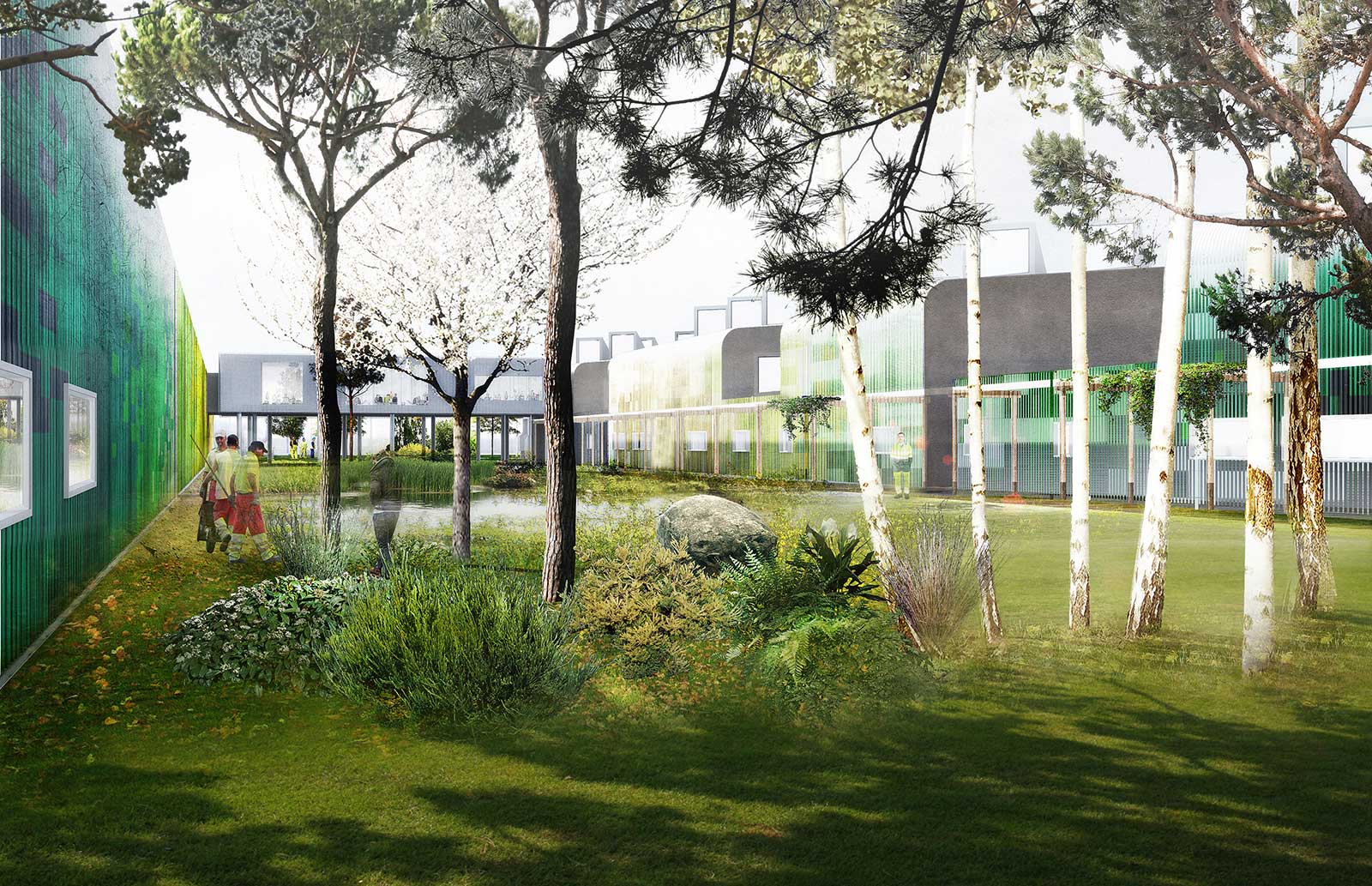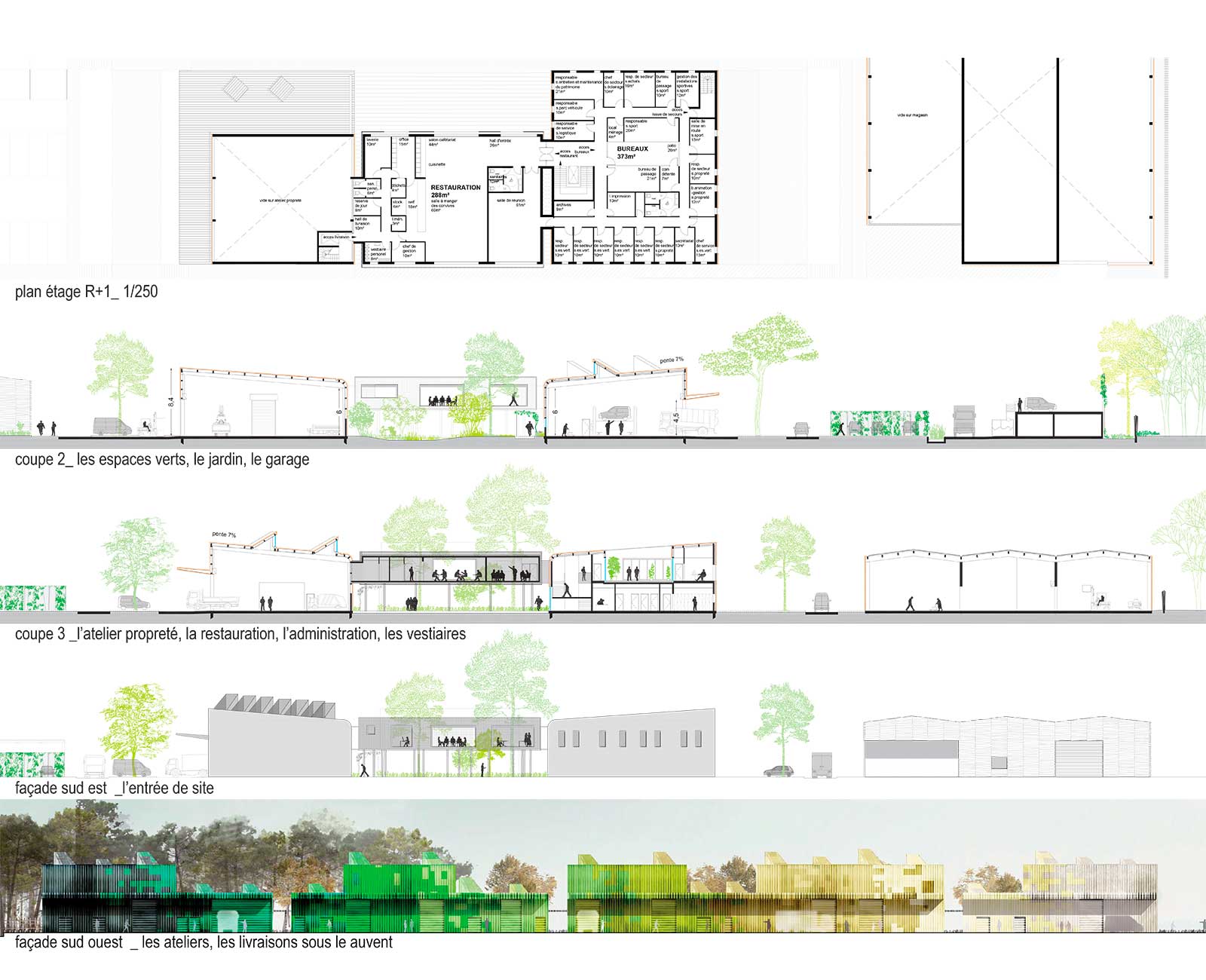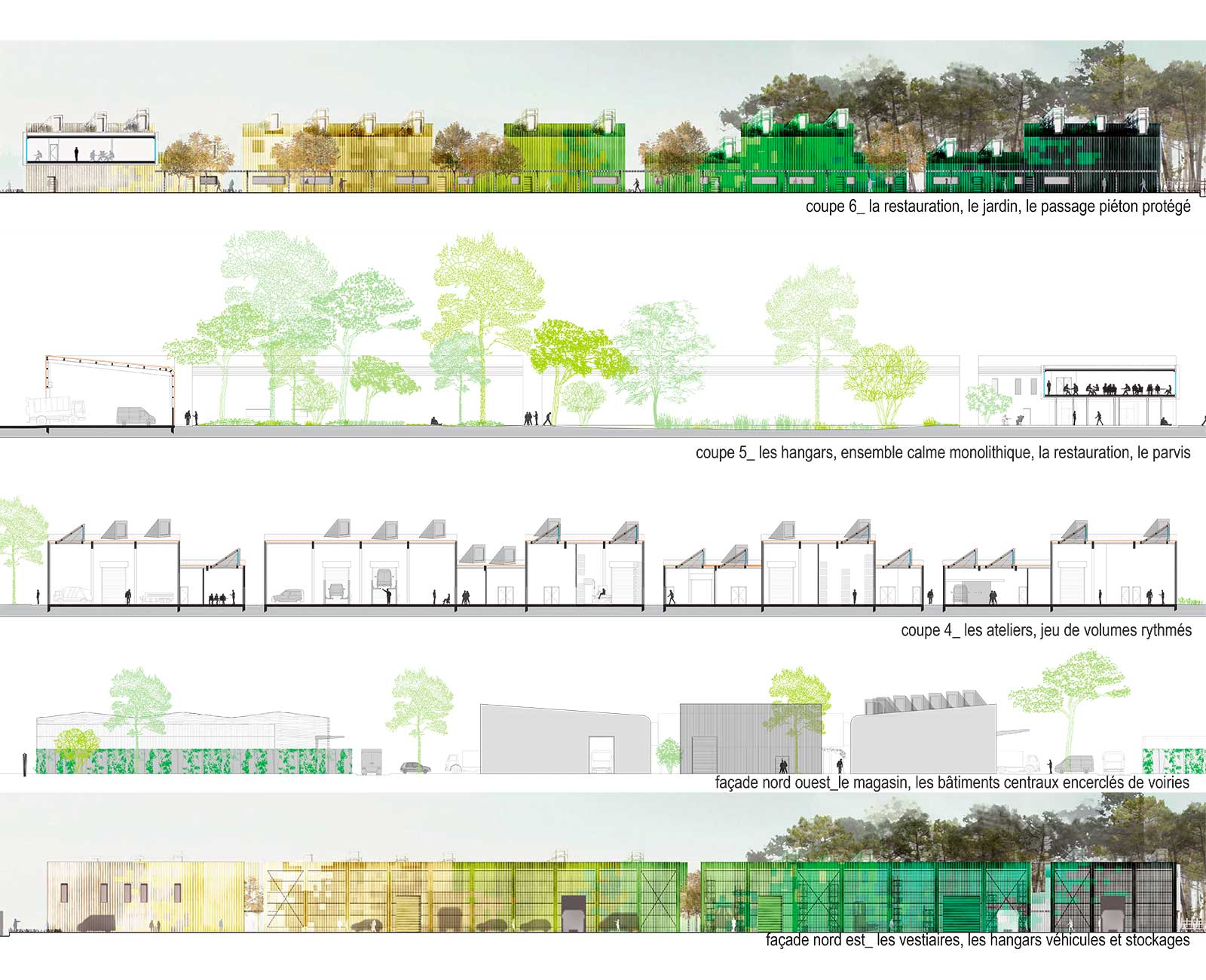 Municipal technical pole
Pessac (Bordeaux), France
2012

program: Municipal technical pole: ateliers, offices, green spaces, waste management, keeper's lodging, logistic, storage, technical spaces
total area: 40 000 m2
floor area: 9 000 m2 SHON
client: Comune di Pessac
project: Alfonso Femia * with architecture Jean de Giacinto
landscape design: Mutabilis
structural engineering: Otce Aquitaine
services and environmental engineering: Eugée
Acustic: Vincent Hédont
images: ©Atelier(s) Alfonso Femia & WEIß
"The main issue for the project is to reconcile an equipment with an industrial type in a natural and wooded area." AF
The City of Pessac wishes the uniting of all the technical services in order to optimize them as well as the ateliers and the movings. The City also wants a new identity and readability for the future technical pole. The main issue for the project is to reconcile an equipment with an industrial type in a natural, wooded and green zone. To answer that, we worked on the existing area where the project can naturally take place.
Thus, we created different principles:
– to integrate the project in the heart of the Bourgailh park with volumes having a chromatic scale close to the natural colors of the pines and the sky
– to initiate an architectural and functional choice that is simple, readable and minimalist
– to create a coherence link between the constructive choice and the program needs: structuring basis, alignment, crossbars, wood, skins, circulations…
– to research comfort and energy savings (bioclimatic principles, natural ventilation, acoustics)
– to develop an architecture with progressive and modular spaces, a free and flexible platform fully lighted by natural light (sheds, large lateral opening)
– to pay a particular attention to the separation of flows and technical circulations (trucks, imposing machines) with the personal and the public.