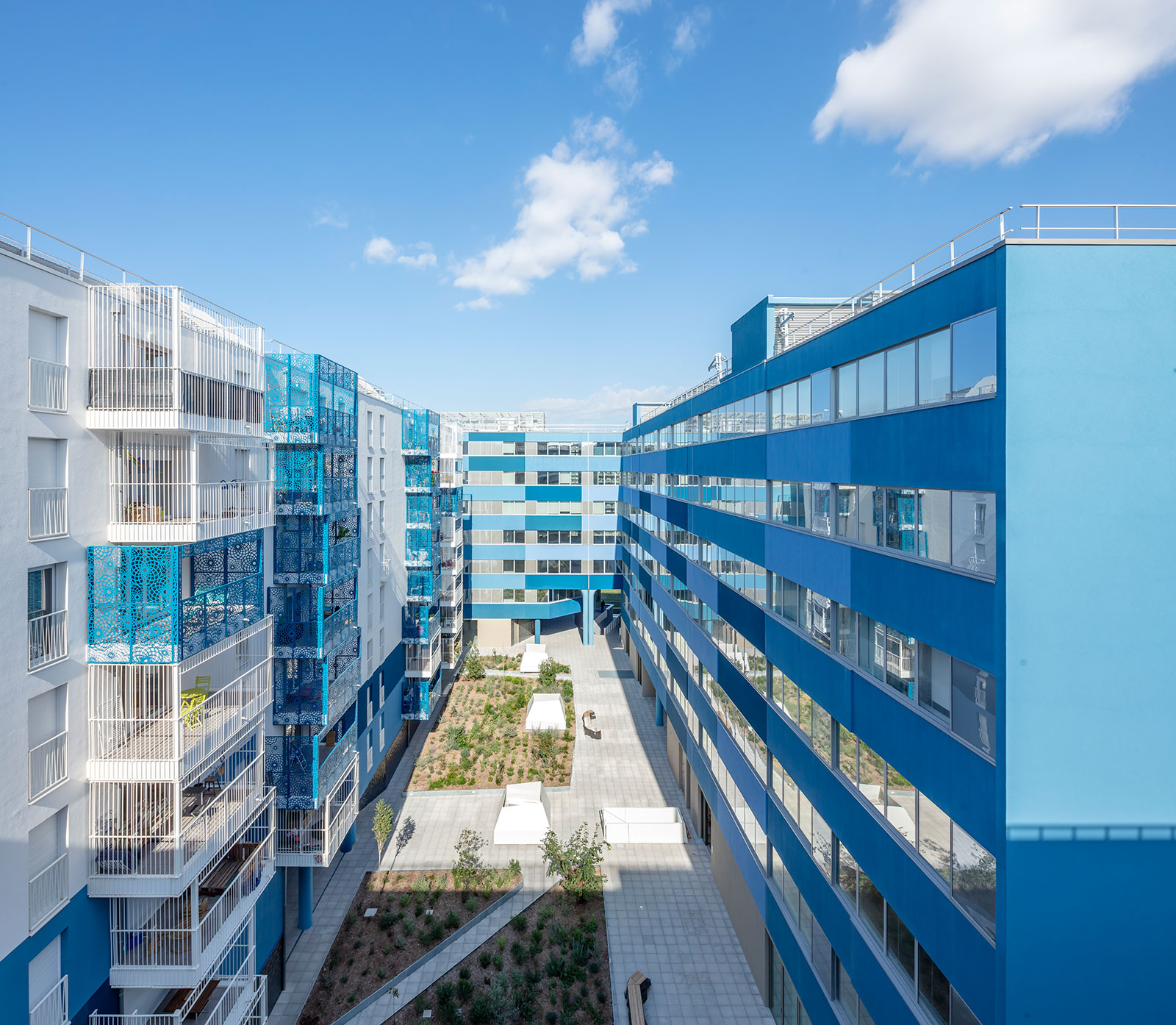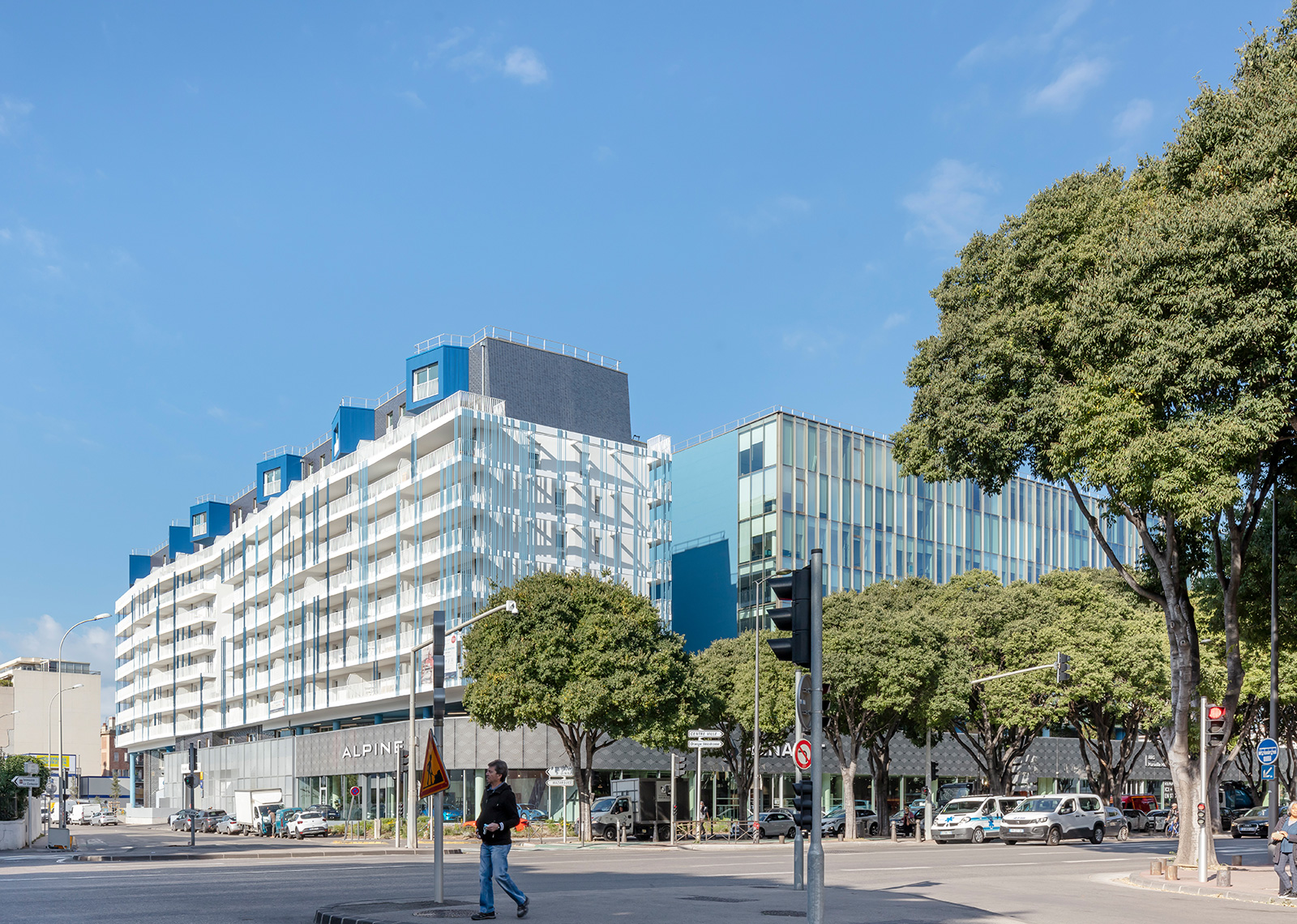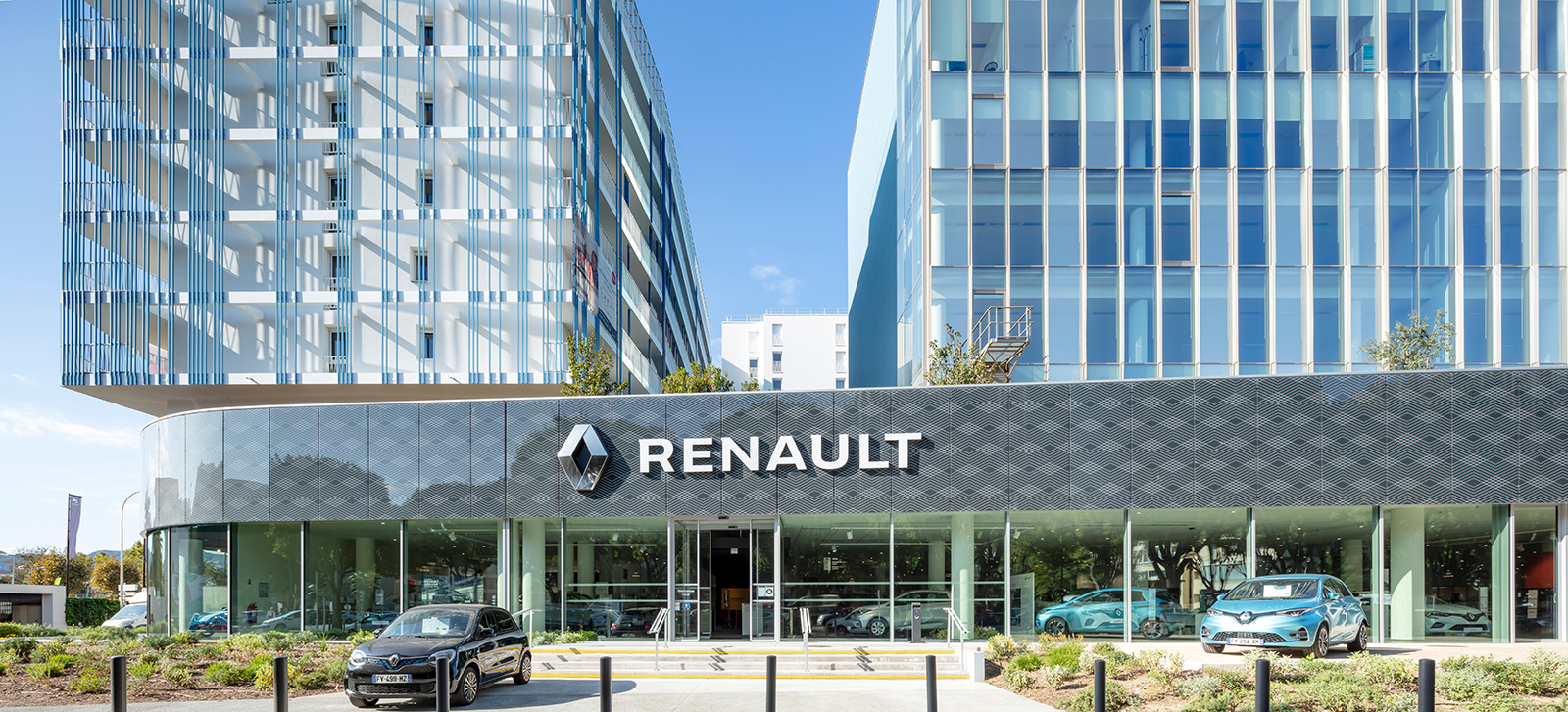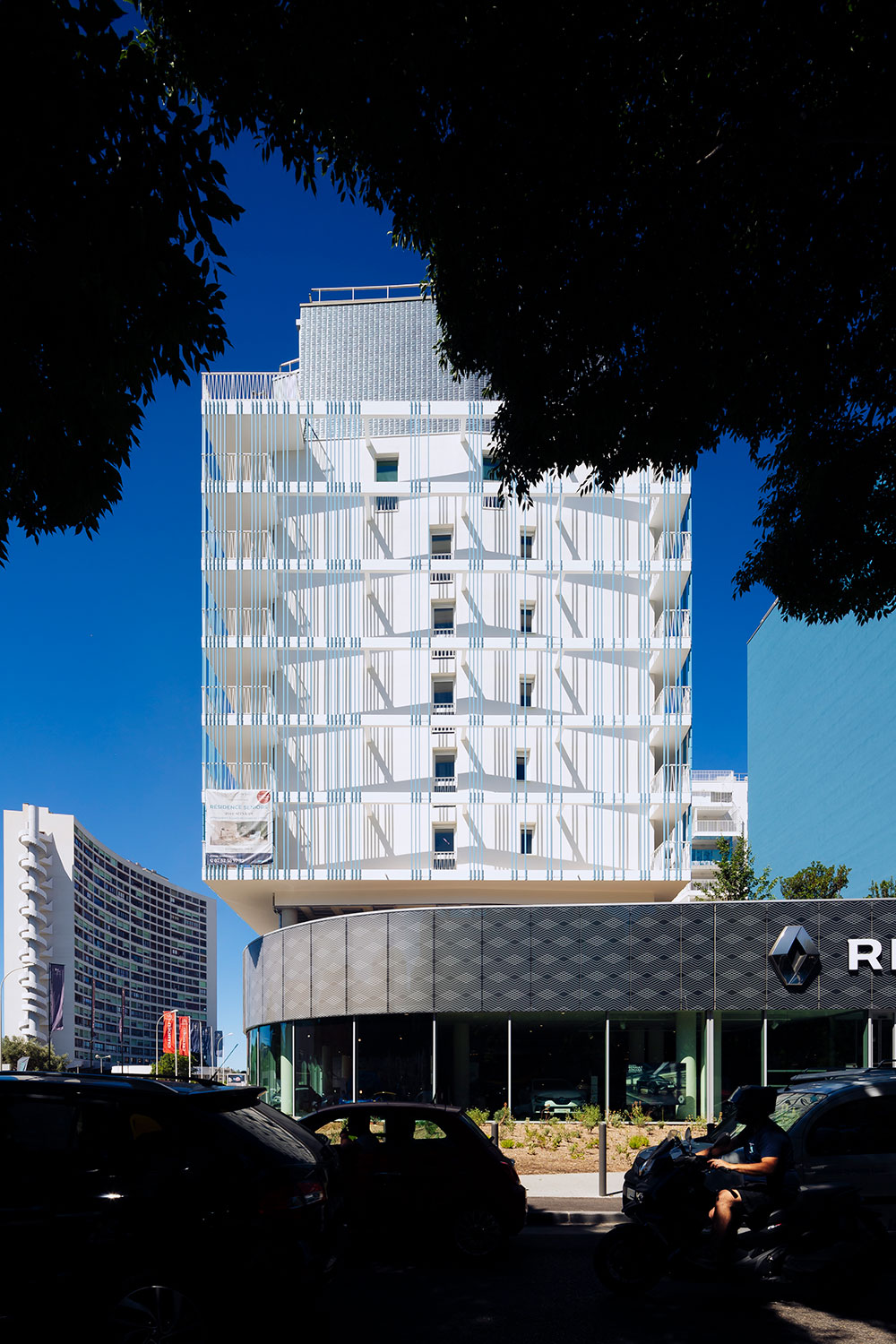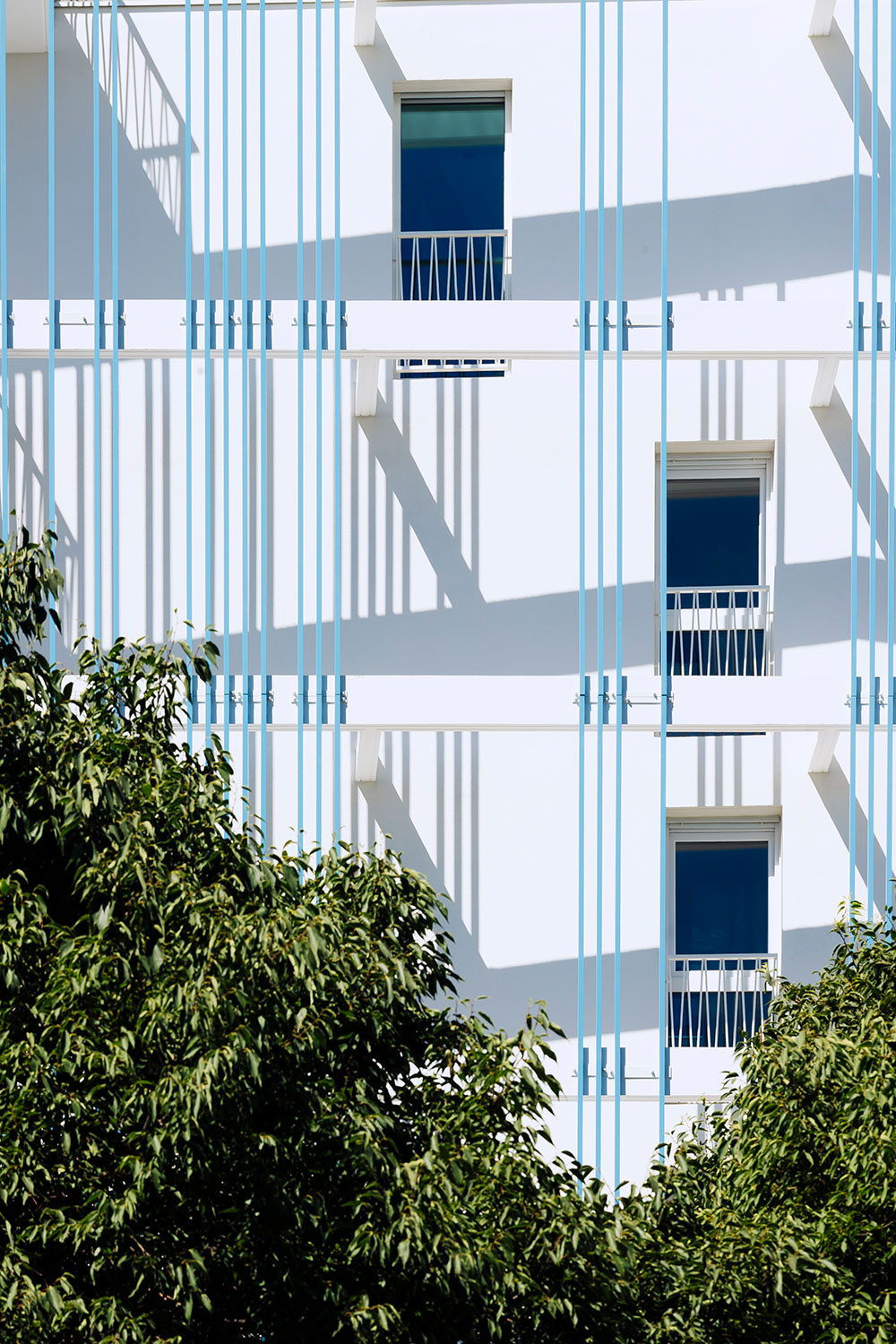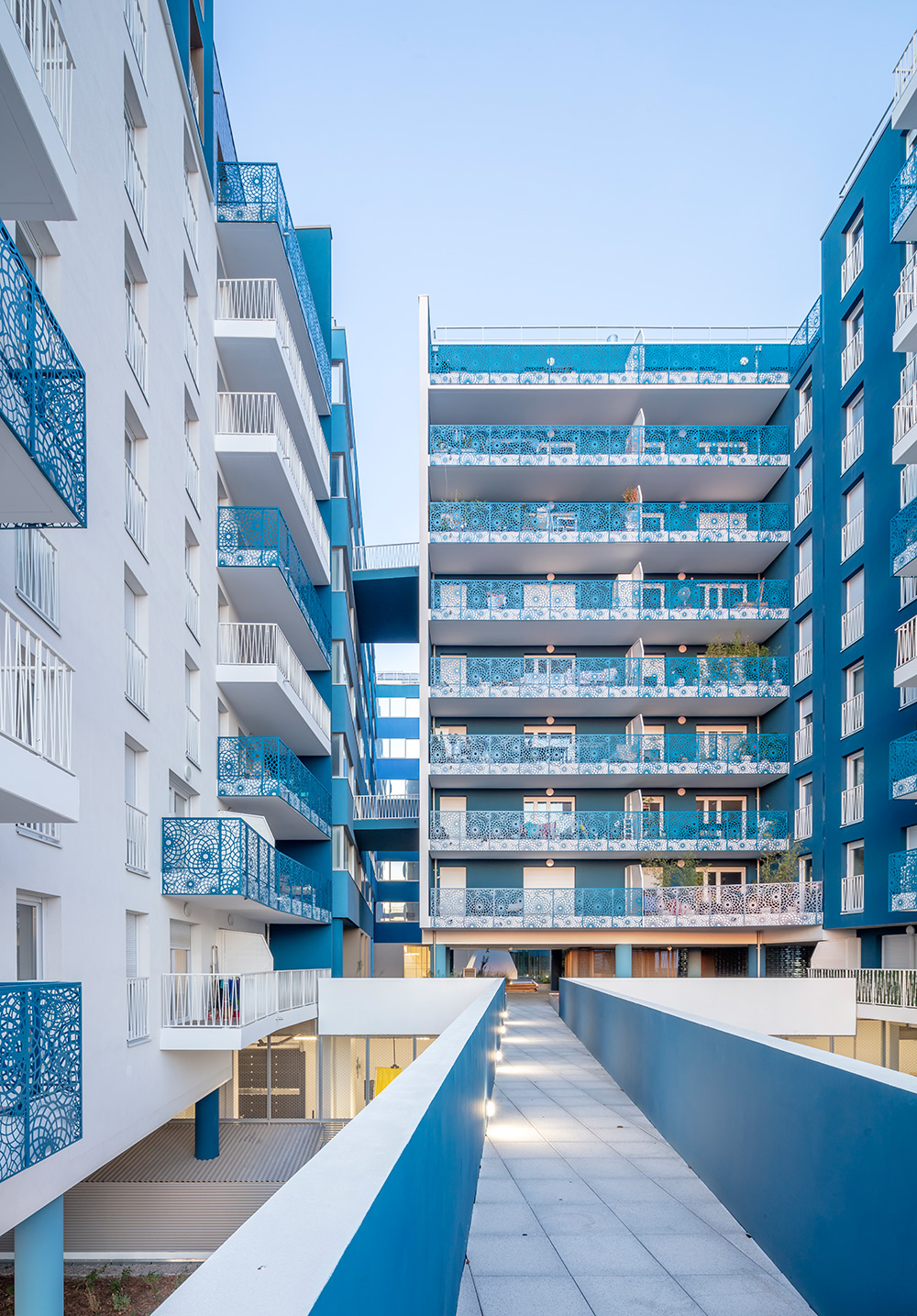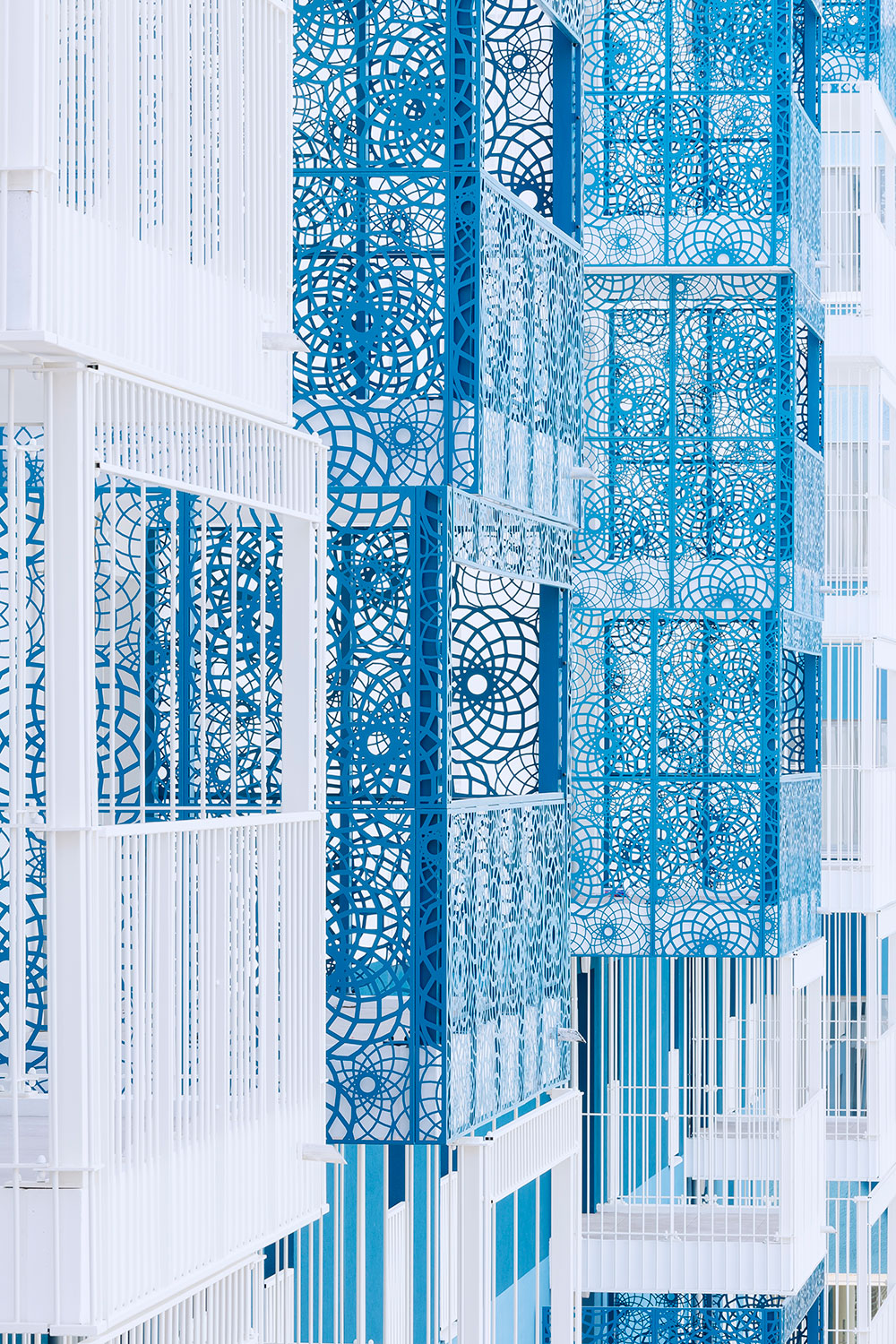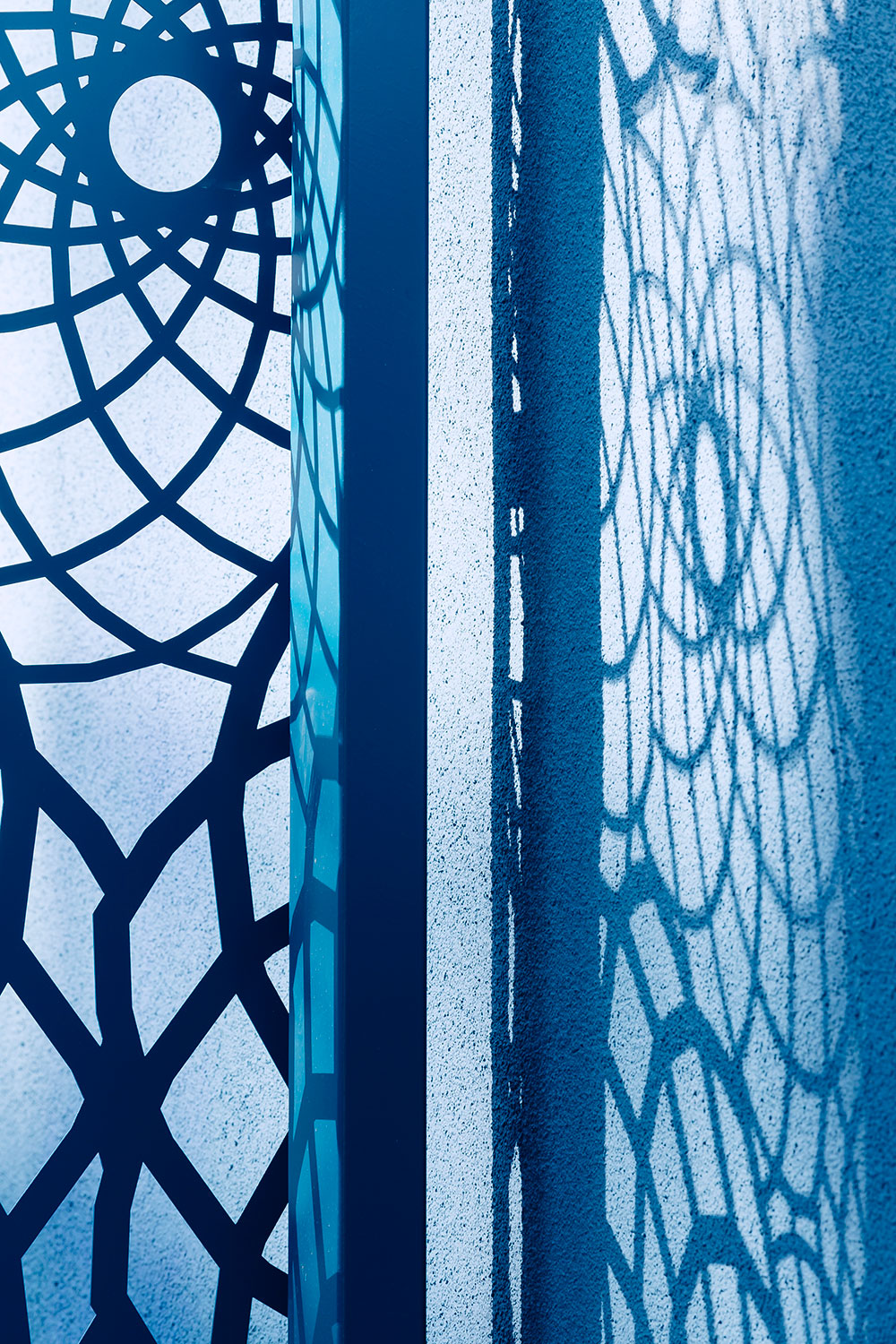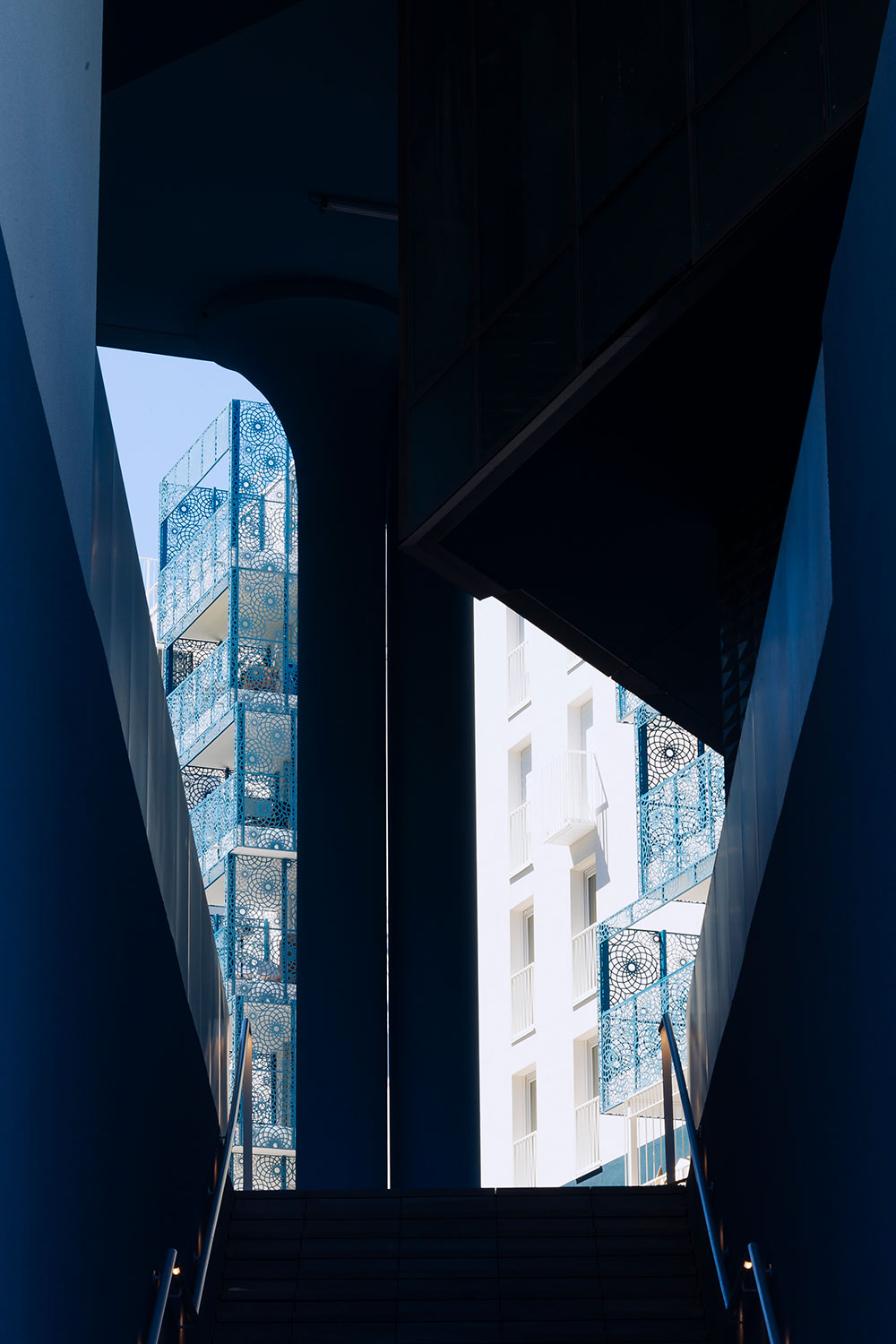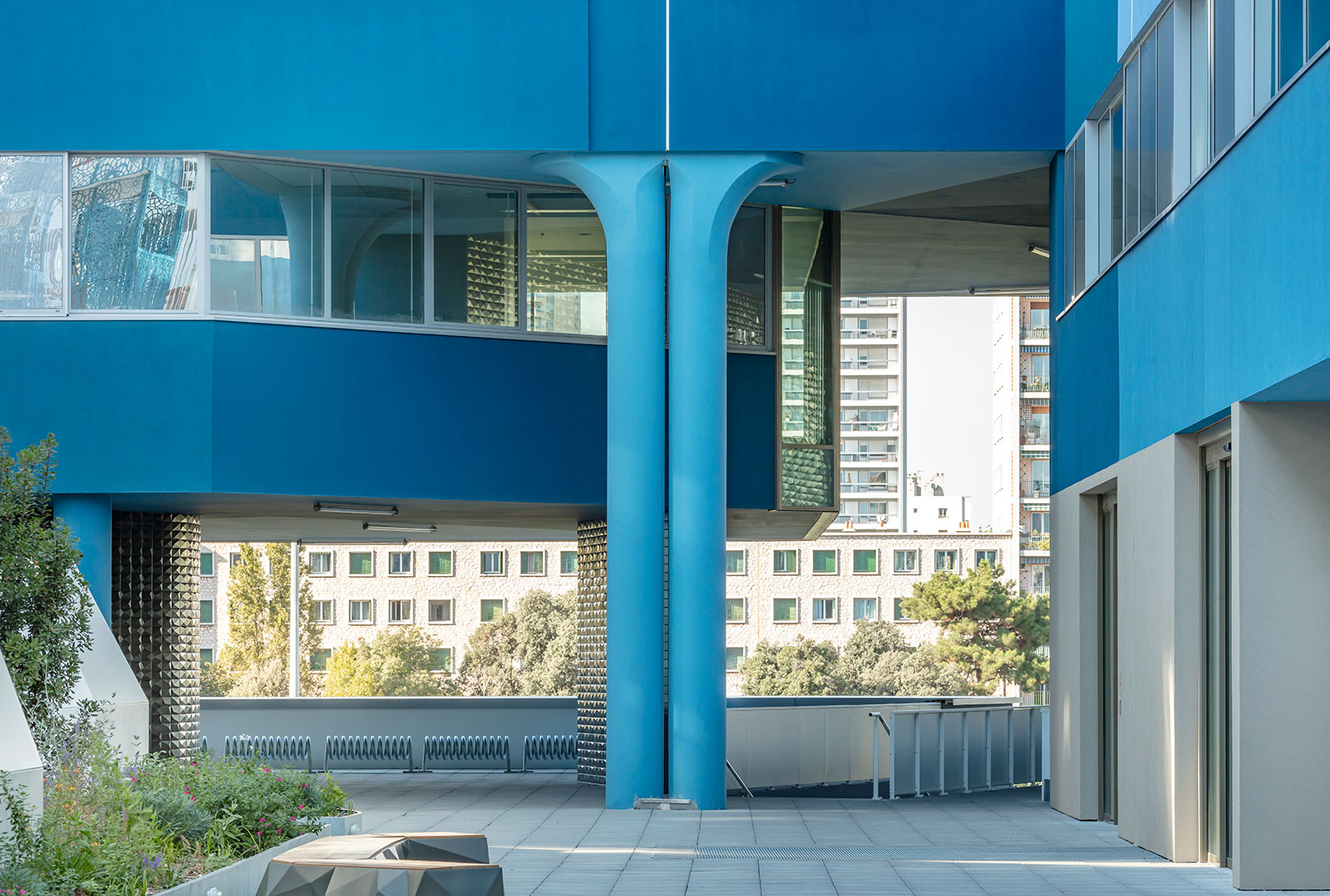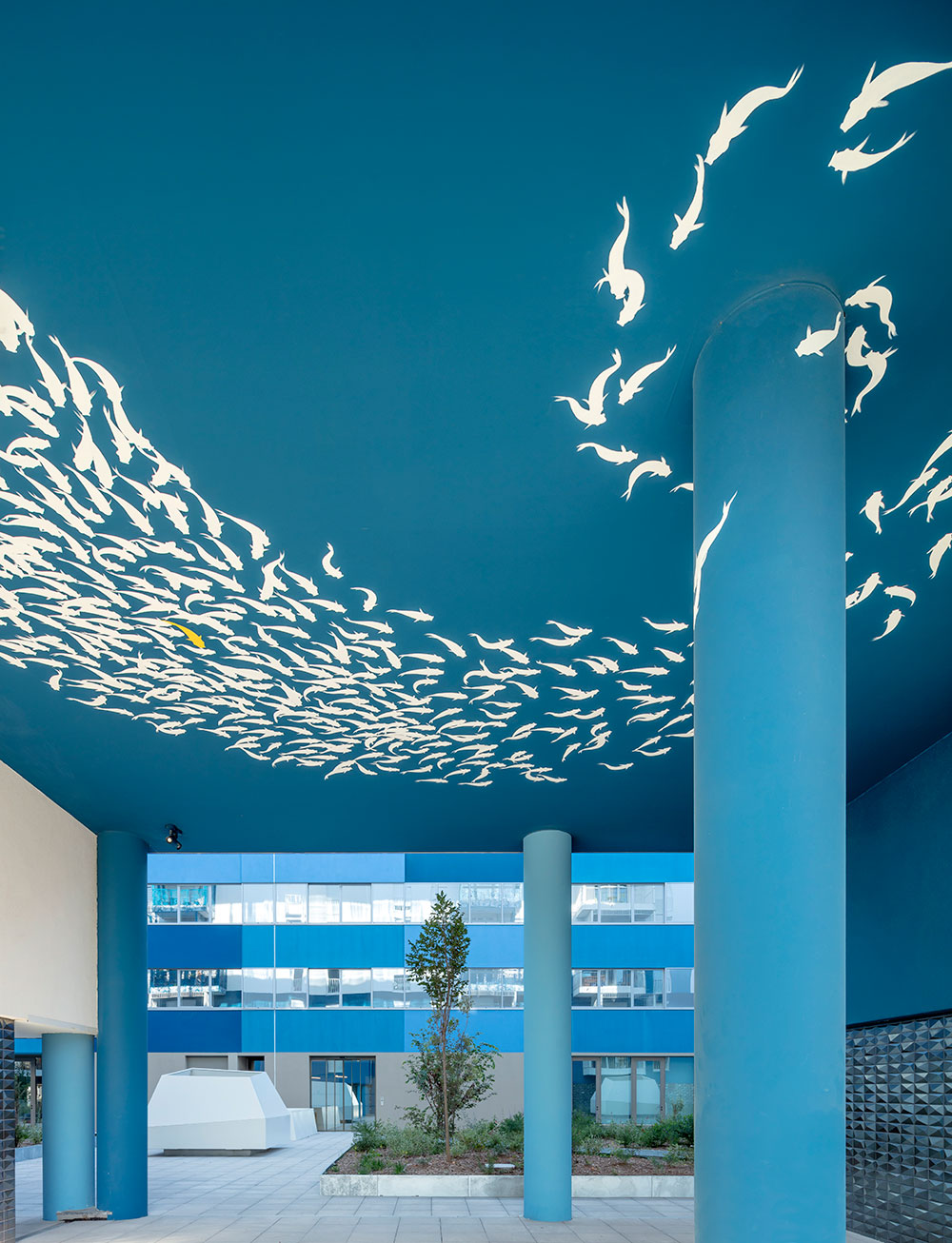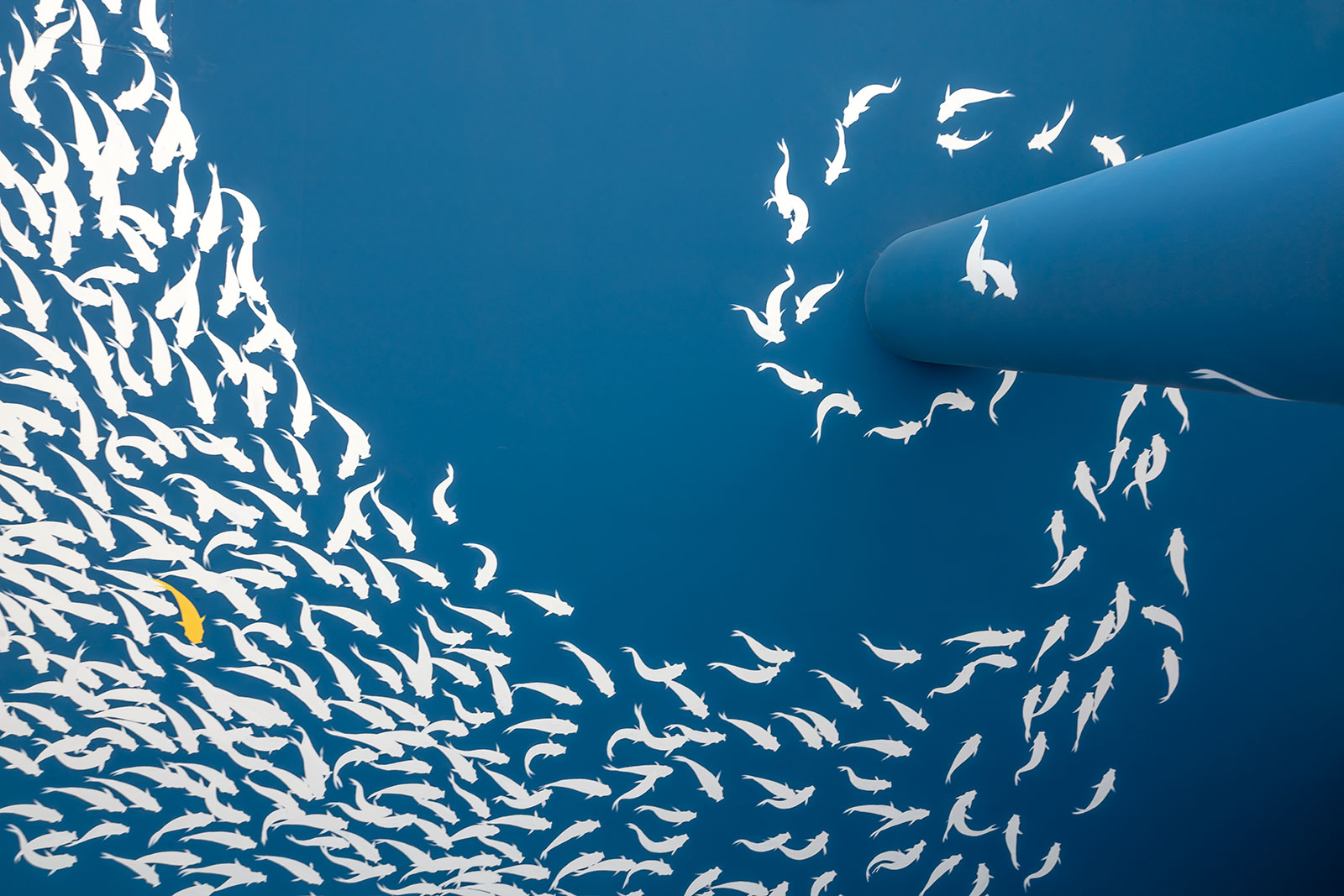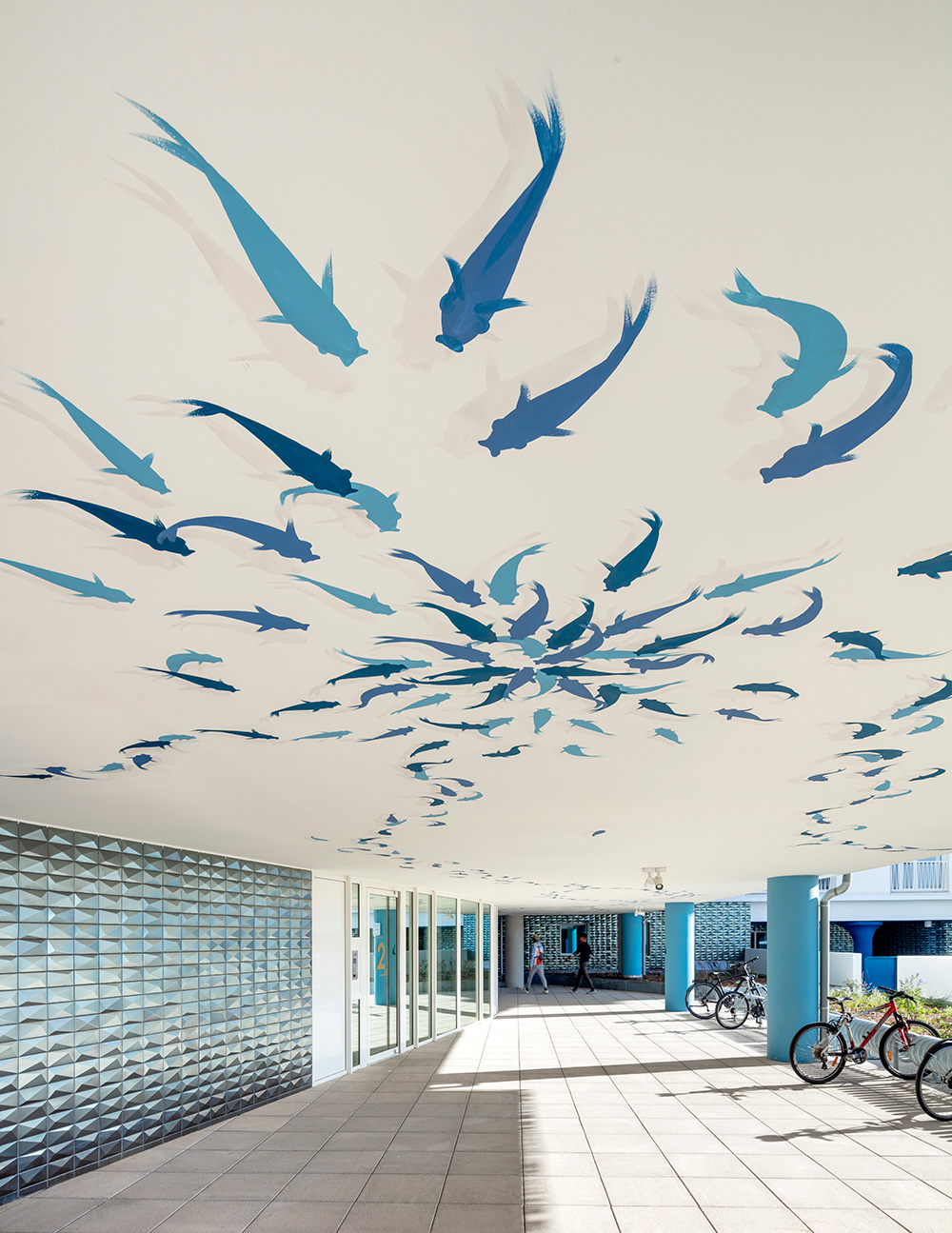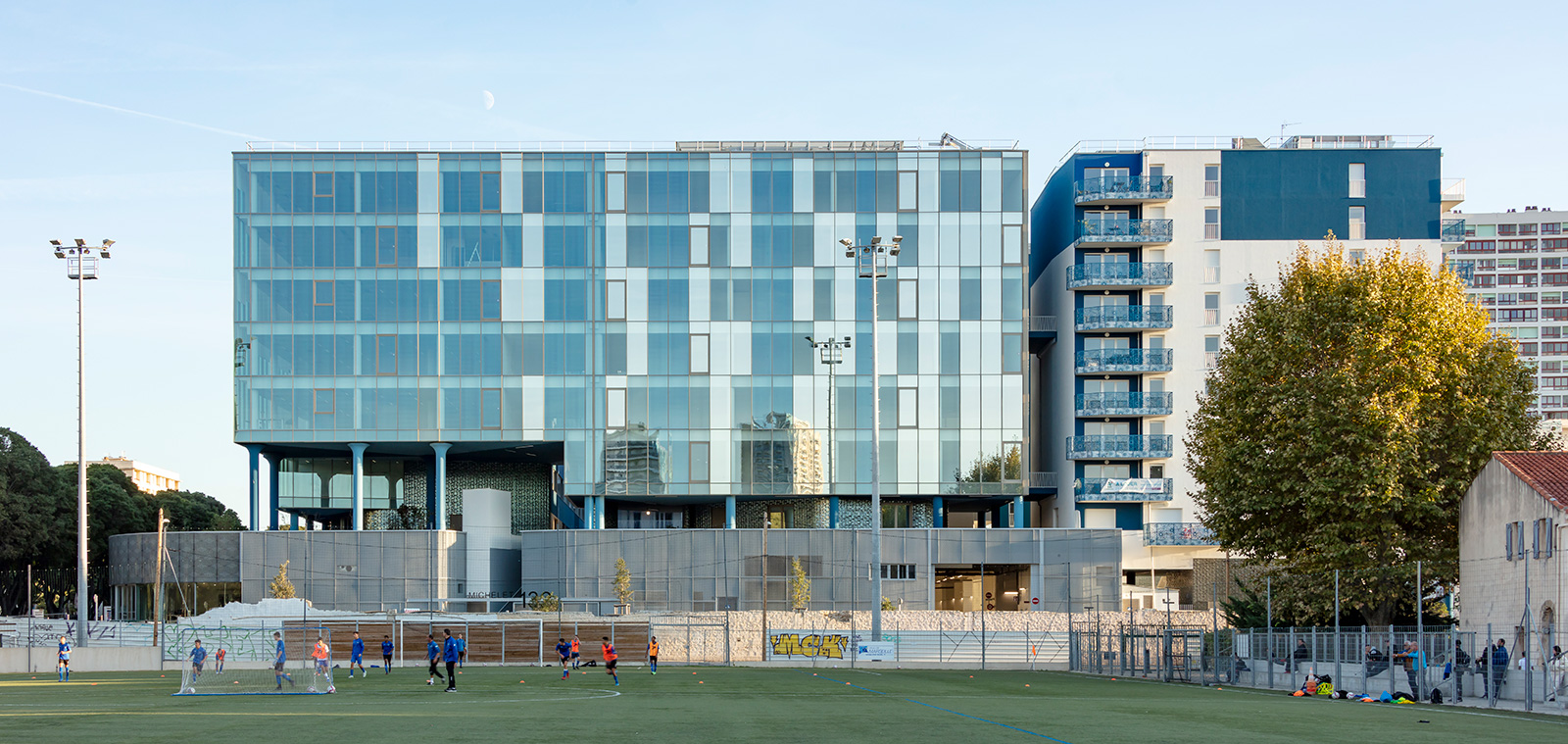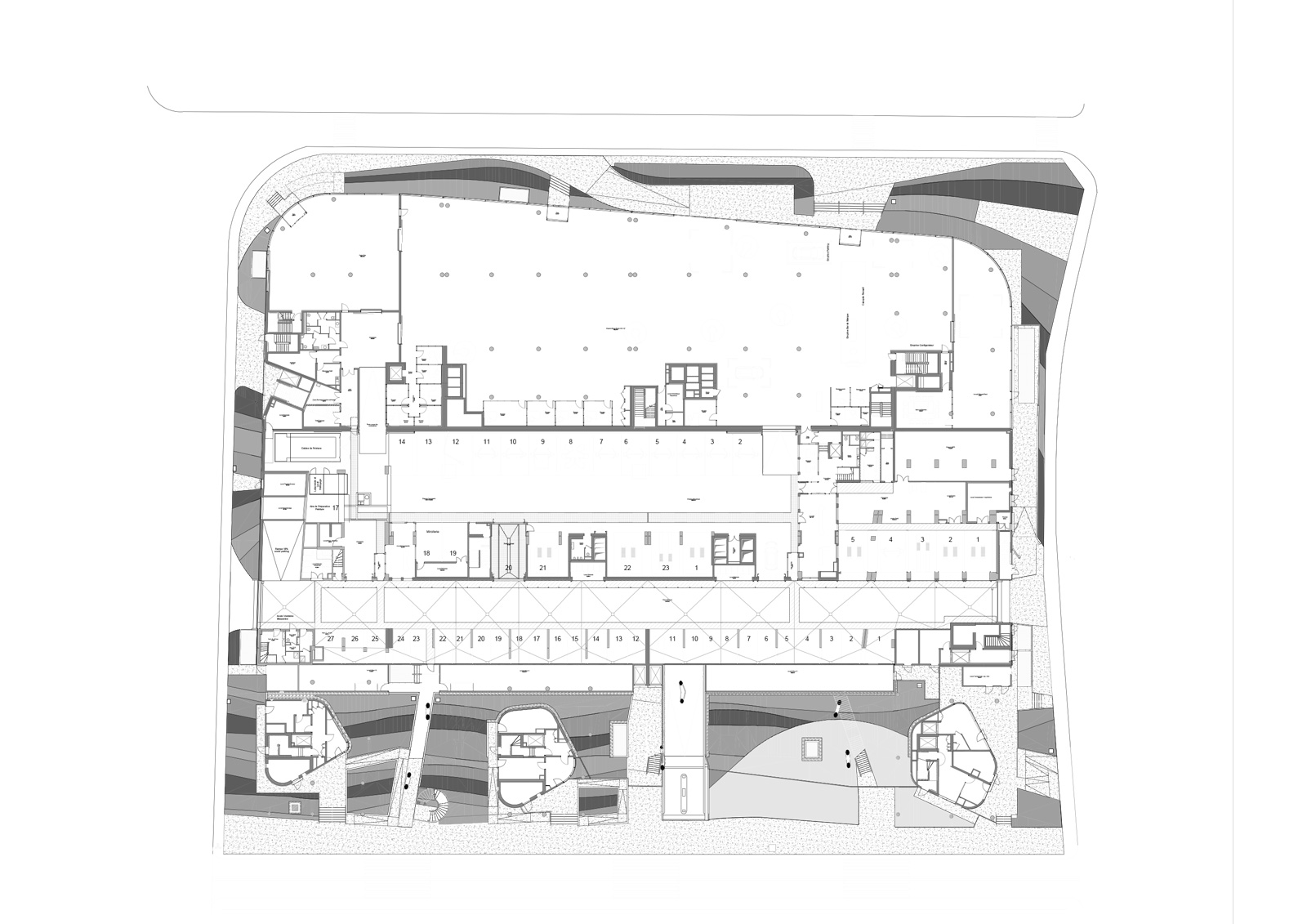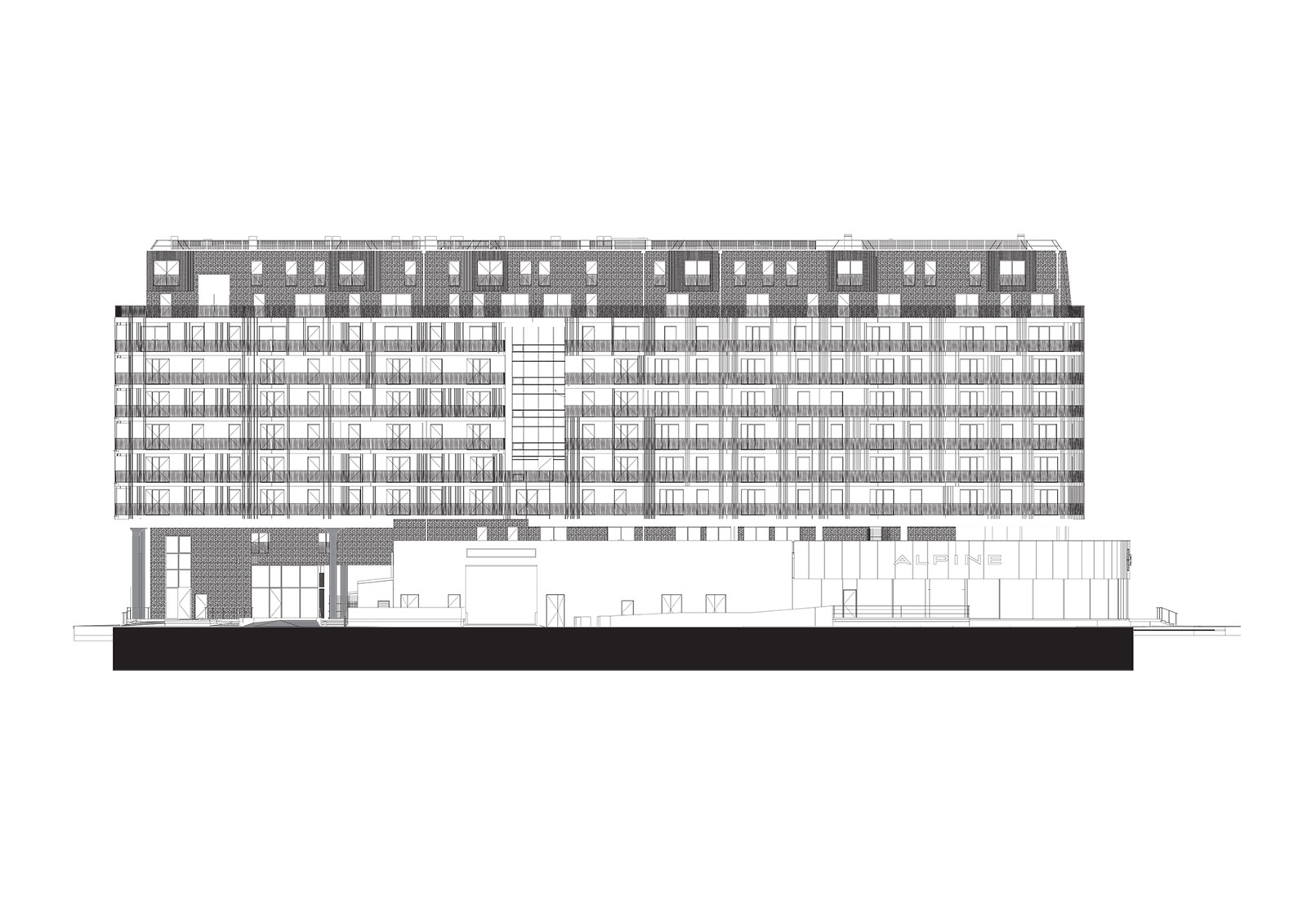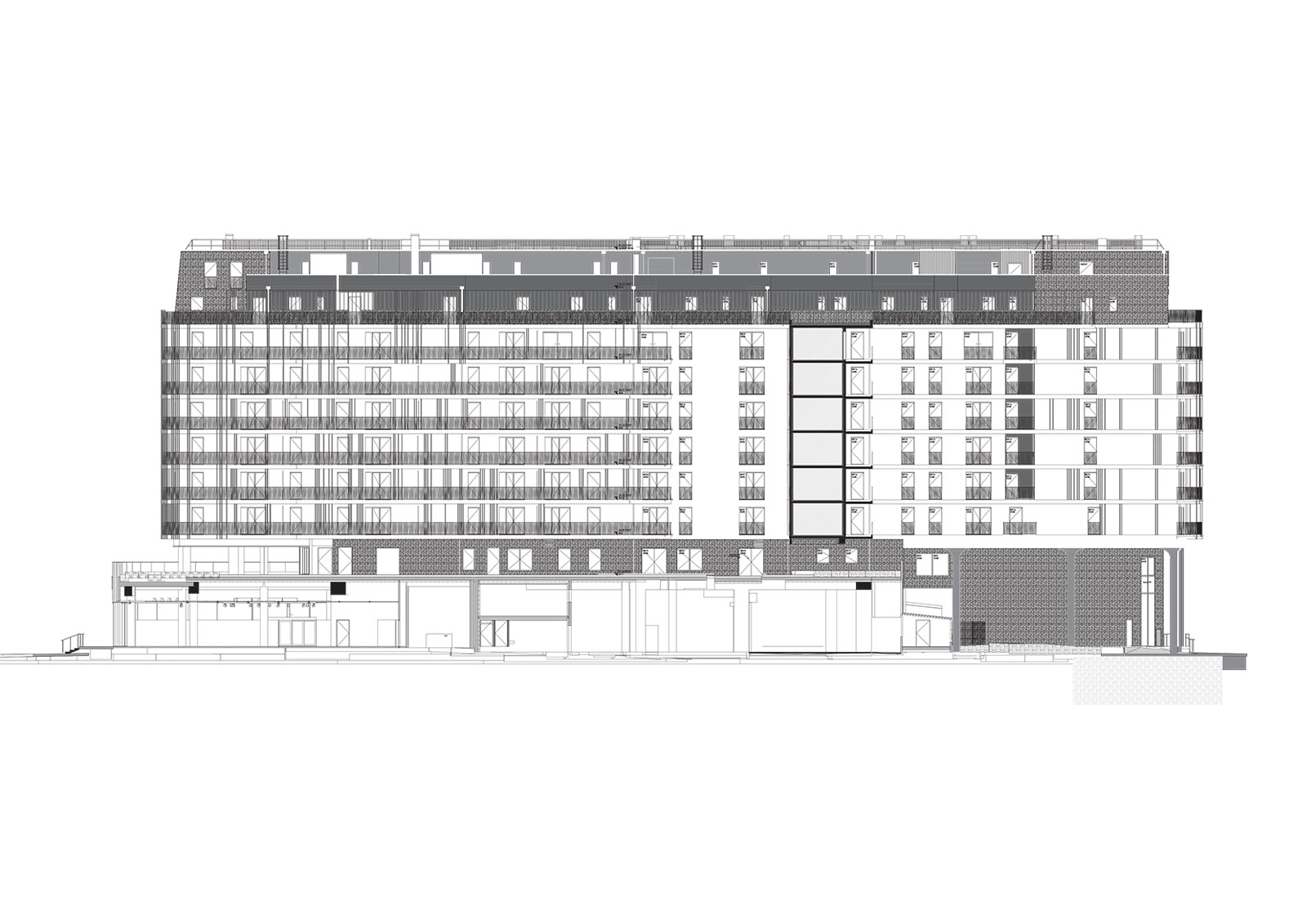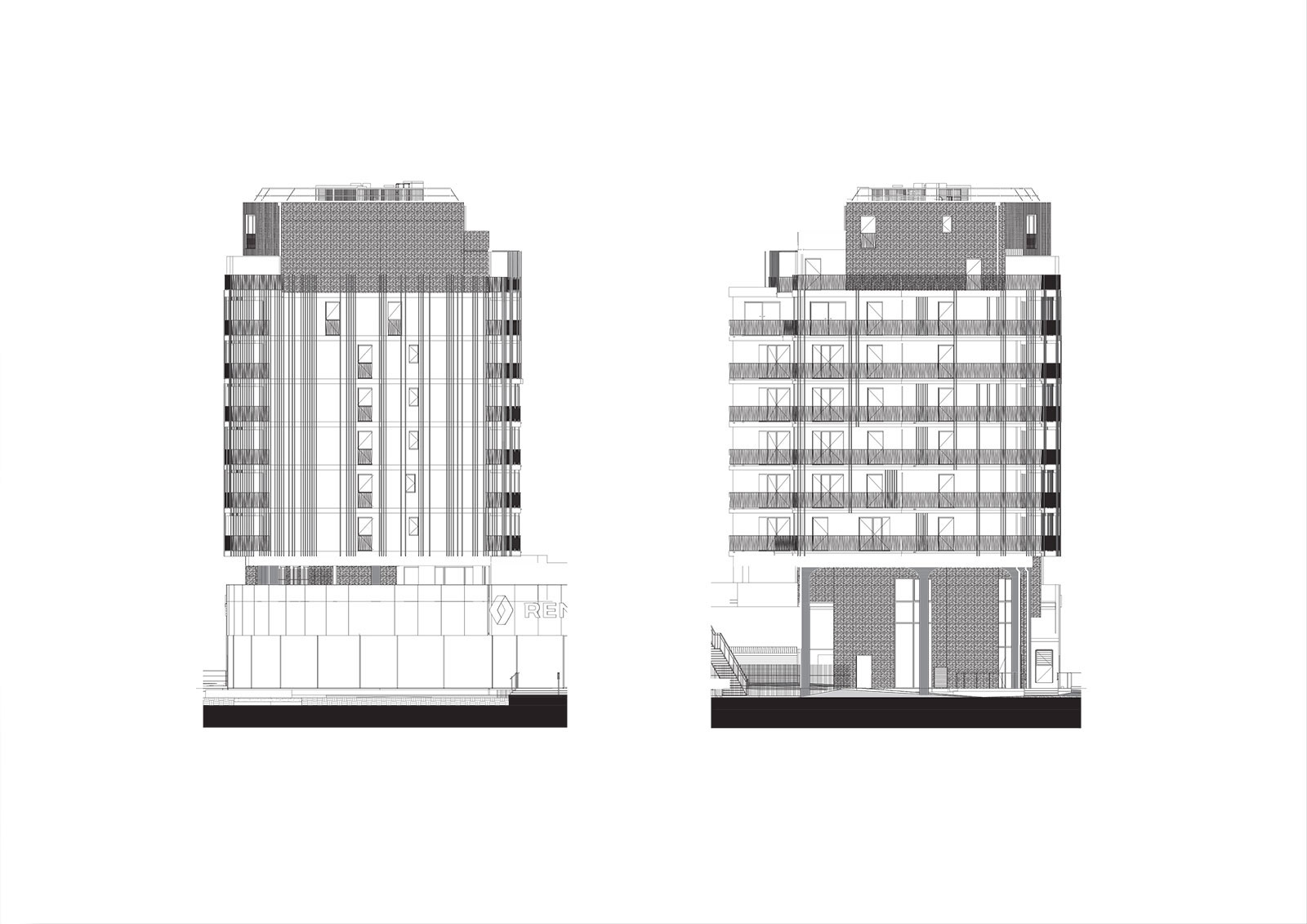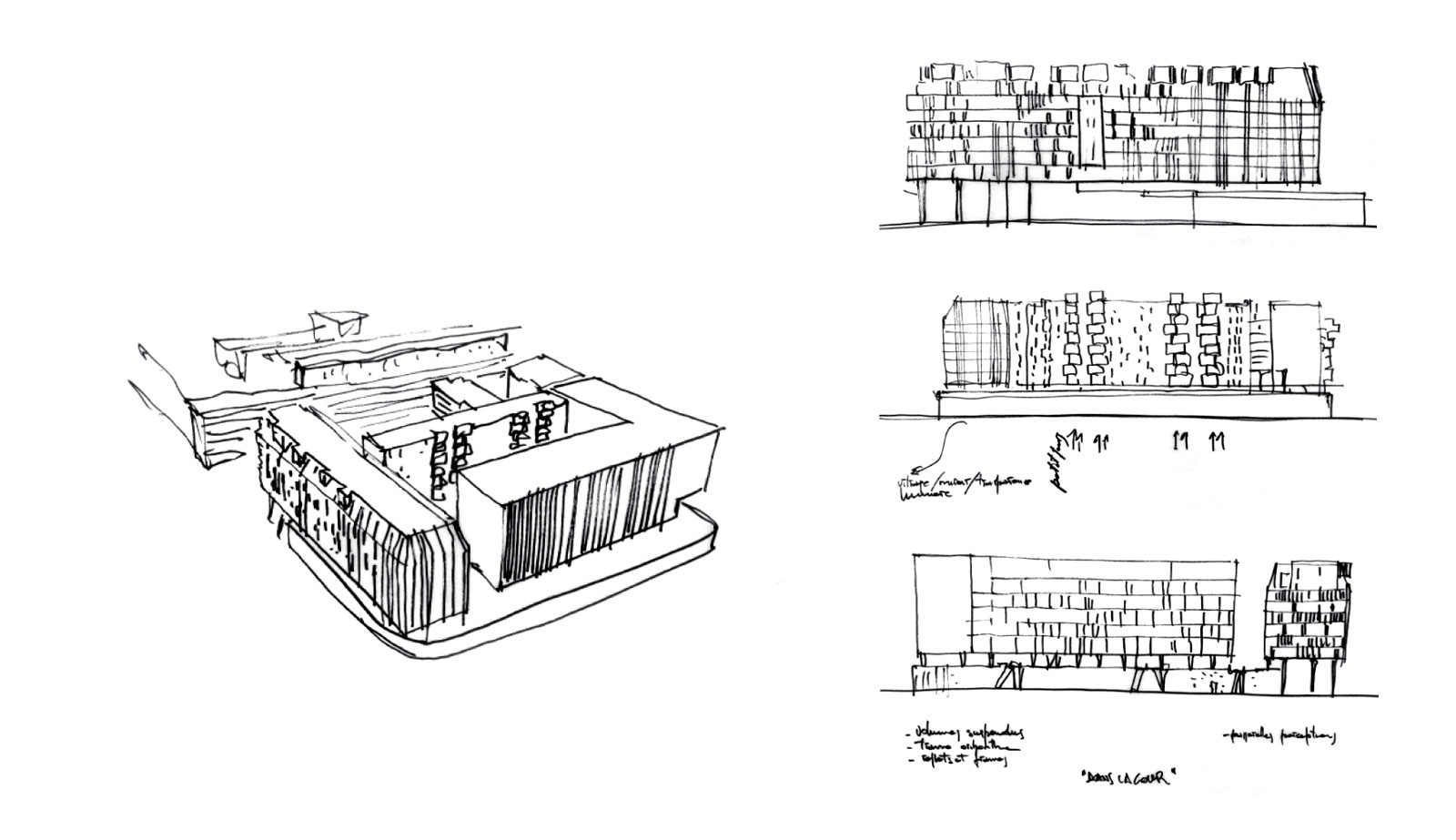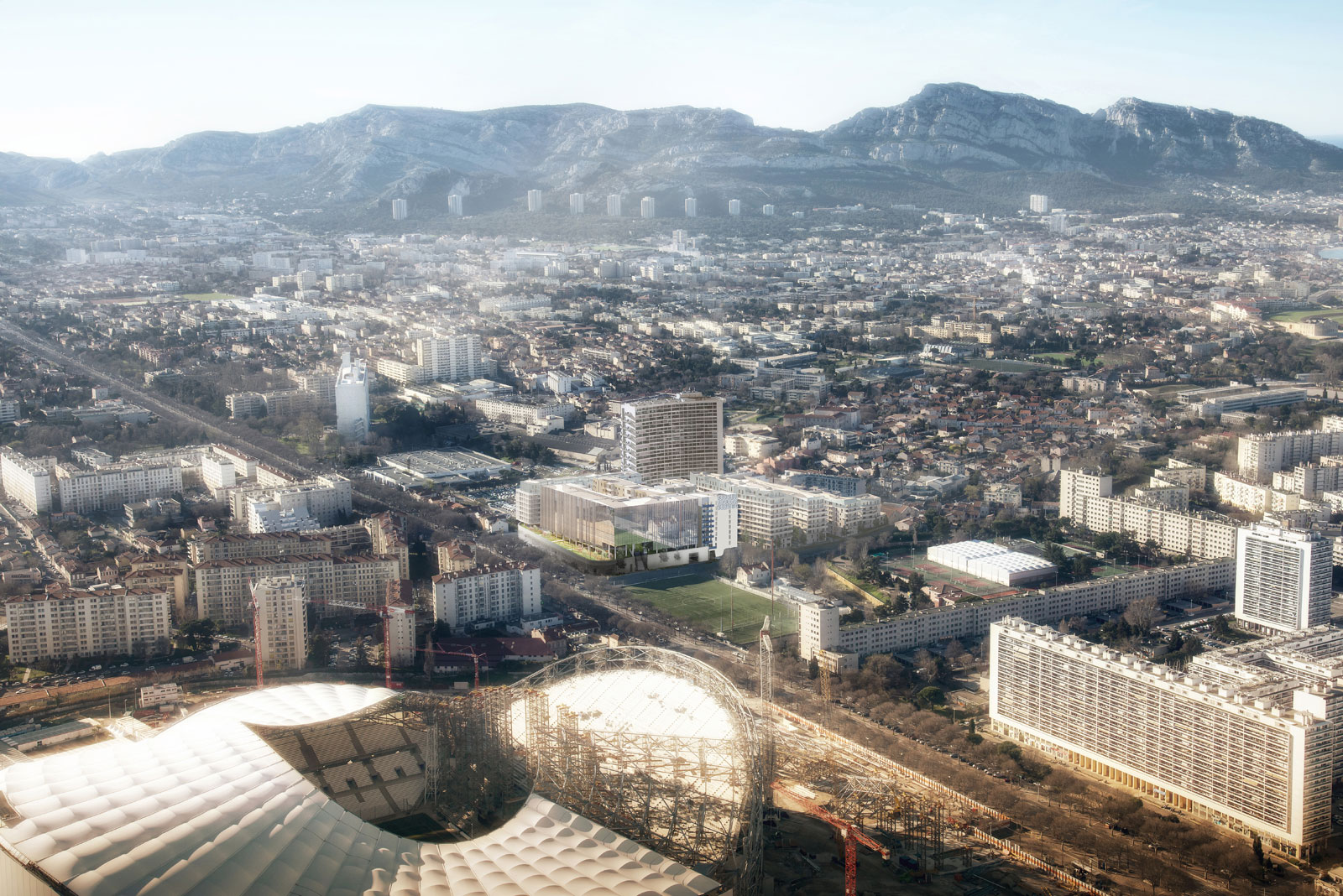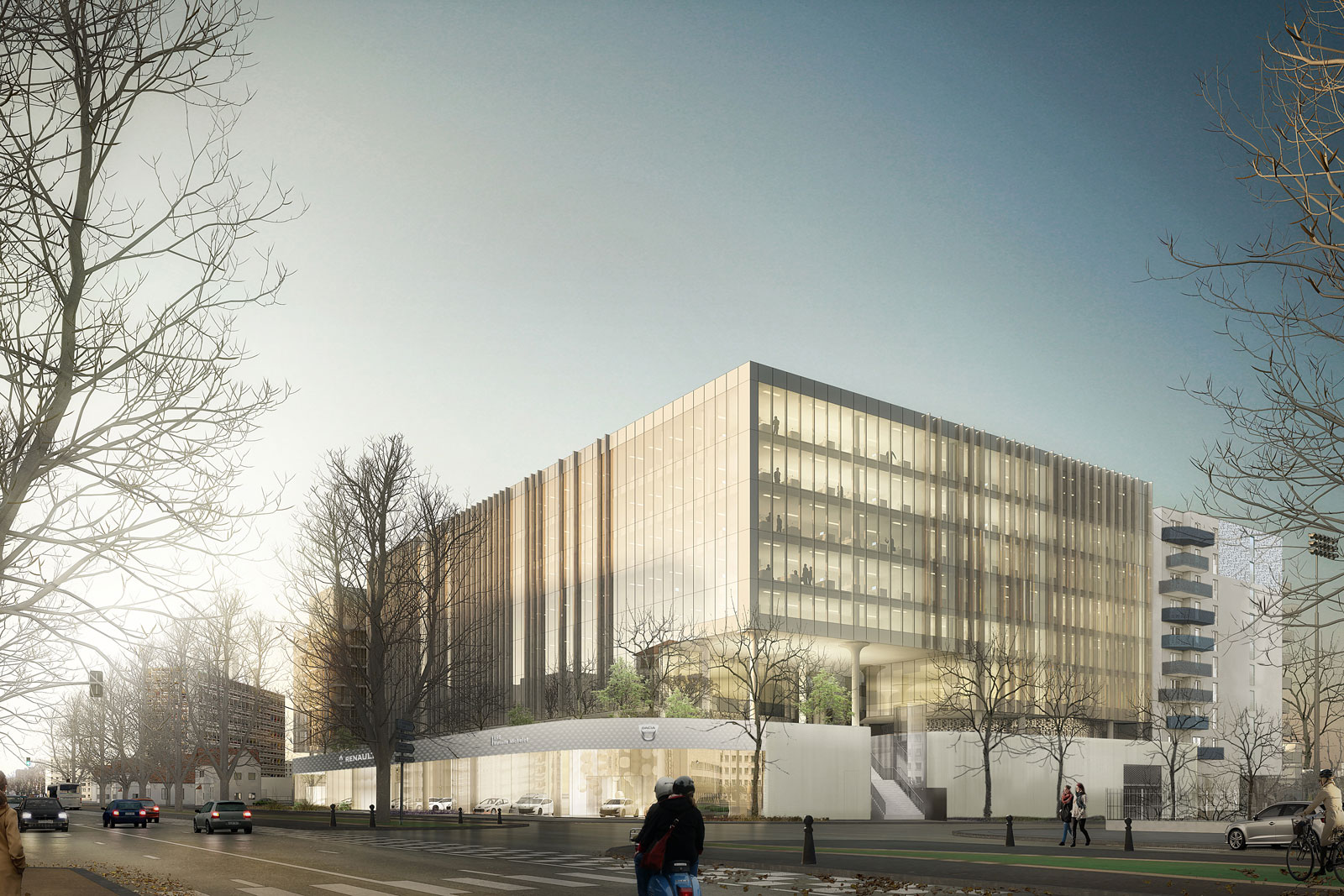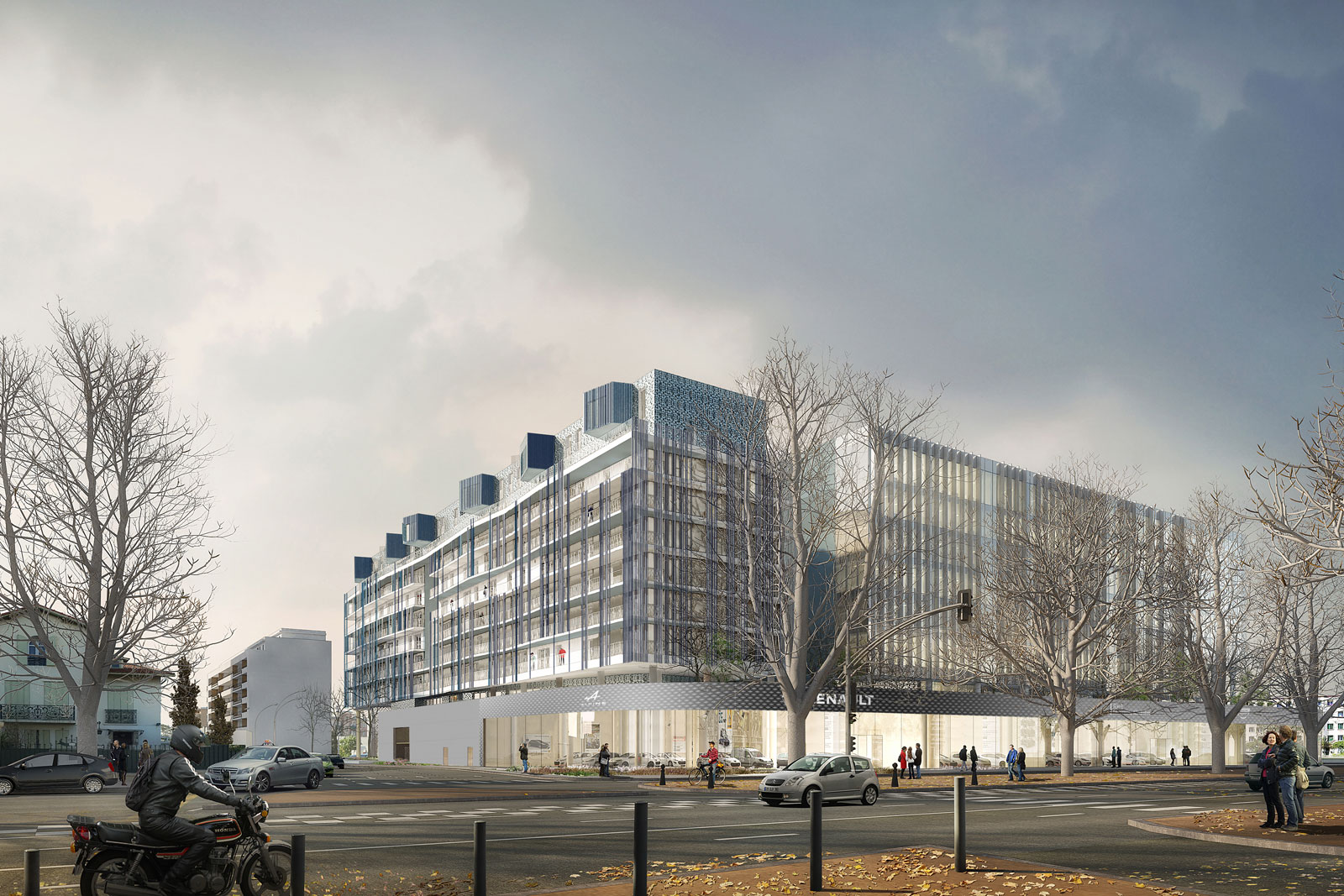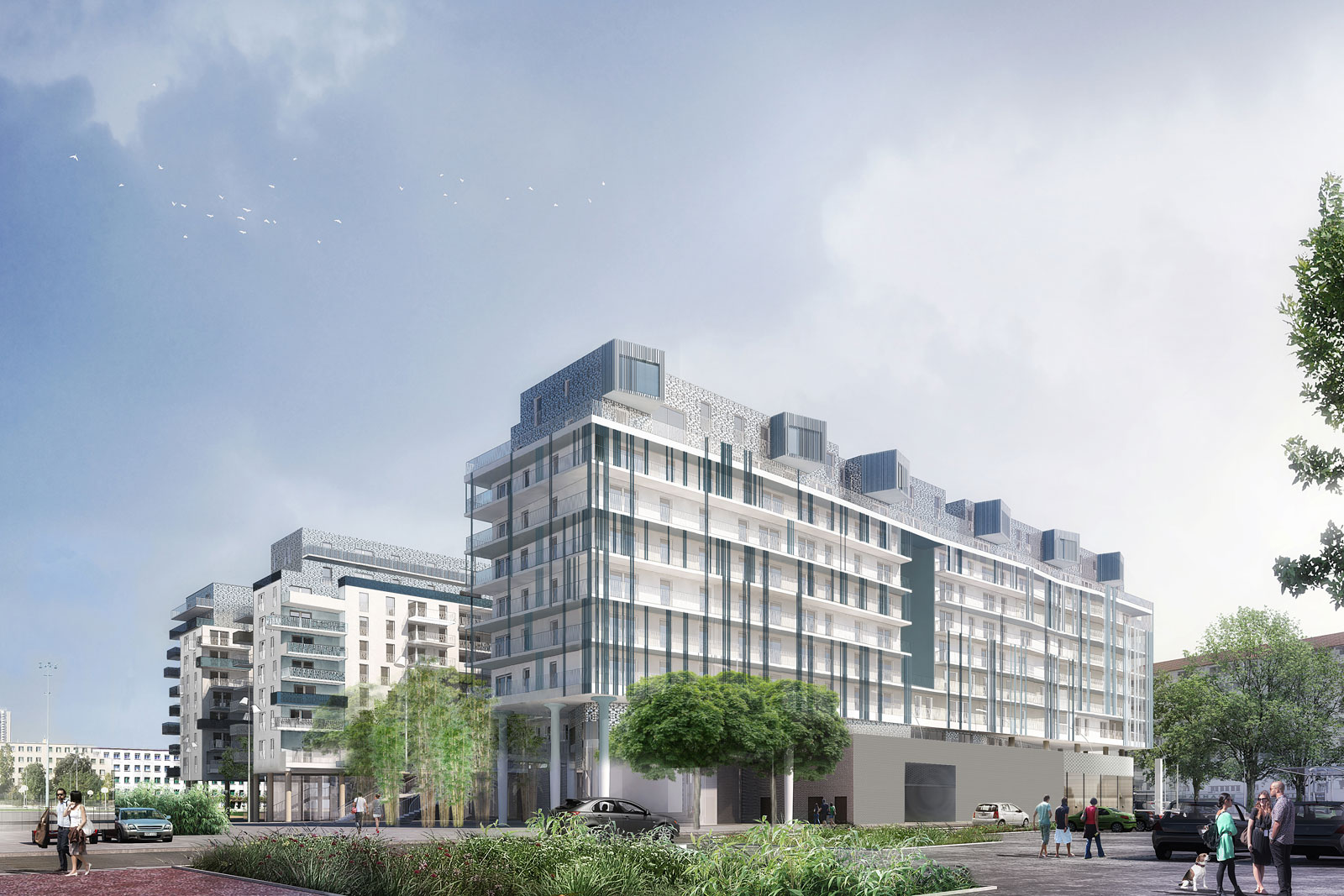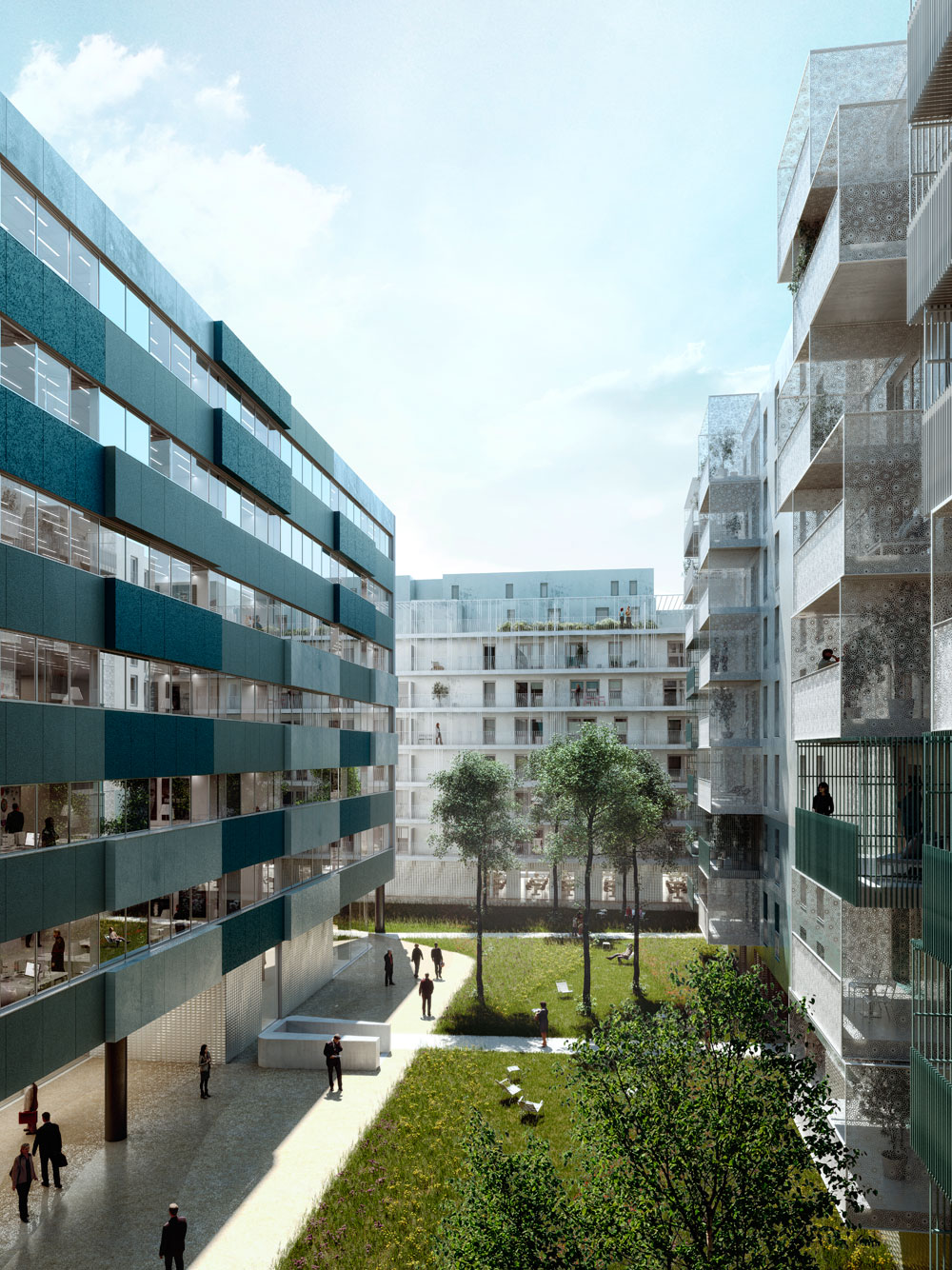 8ème art
Marseille, France
2012-2021

International Award "Gran Prix" Casalgrande Padana, first prize (2022)
Pyramides d'Argent, 1st prize in the "Directional building" category (2019)

program: Requalification of Renault Michelet establishments with the construction of 676 housing units, 151 of which are social housing, a 90-unit residence for the elderly, Renault concession and garage, offices
total area: 58 000 sqm
residences: 17 819 sqm SHON
offices: 11 848 sqm SHON
Renault concession and garage: 5 222 sqm
parking: 809 spaces

client: Altarea Cogedim
Alfonso Femia / Atelier(s) Alfonso Femia with Carta associés
landscapers: Paul Pierre Petel Paysagiste
structural engineering: ARTELIA
services and environmental engineering: Oasiis
general contractor: Vinci Construction

photos : ©S. Anzini, L. Boegly
images: ©AF517 & C+T & Frederic Peronne
"An urban island of life and dialogue, of matter and light, of collective and intimate times, a place in the Mediterranean." AF
The site for the Renault project is situated in one of the strategic and symbolic locations of Marseille. In effect, it can be found at the crossroads of the Huveaune river and the historic Prado – Michelet axis, which fi rst came into service in 1890.
This north-south urban axis can be considered as the real backbone of the southern neighbourhoods of Marseille: it gives brightness and hierarchy to the urban fabric of the area, made up mainly of old village centres and a scattering of buildings: country-house estates, private housing estates, council estates… It
links the Vieux-Port, the heart of Marseille, to the Mazargues roundabout, entrance to the Calanques. Marked by the presence of several emblematic buildings close to the site, such as the Unité d'Habitation (Housing Unit) by Le Corbusier (built in 1952 and classed as an historic monument), the Villa Magalone (built in 1710 and classed as an historic monument), or further still the Stade Vélodrome (currently being extended), the Boulevard Michelet is one of Marseille's most symbolic roads, just as much as La Canebière or the Corniche J.F. Kennedy.