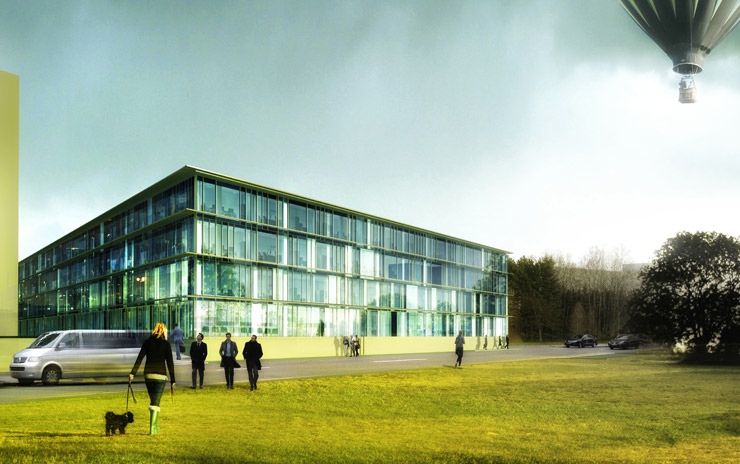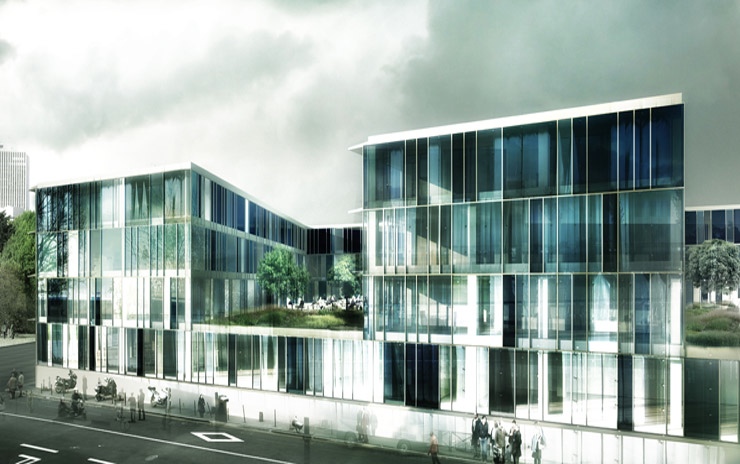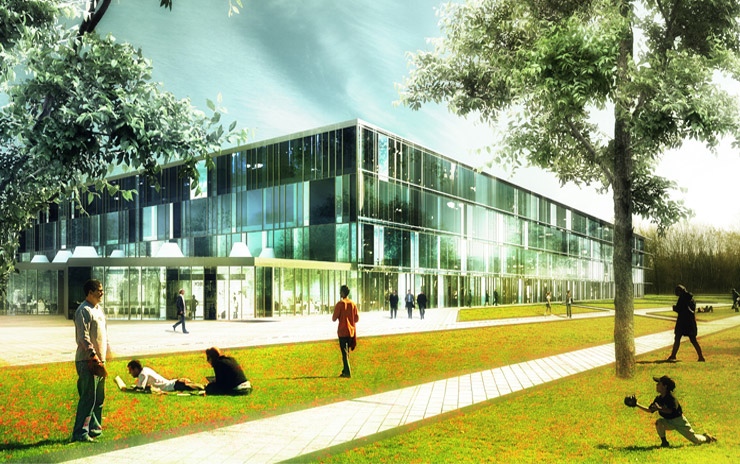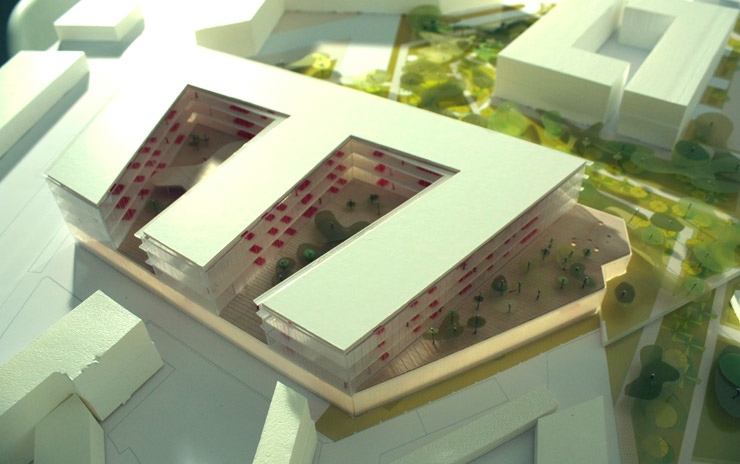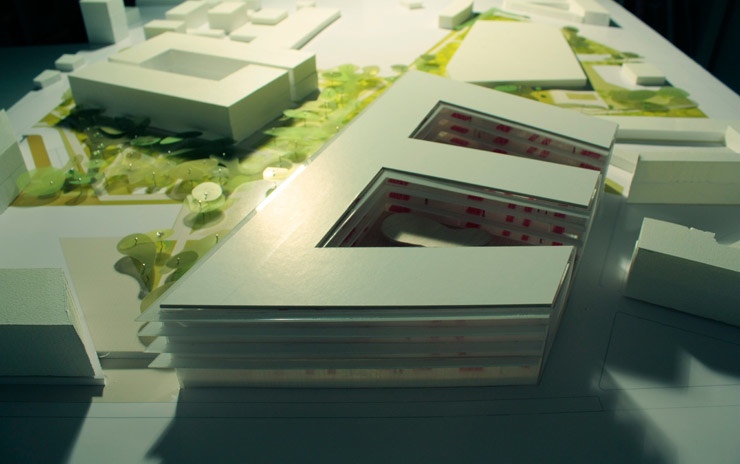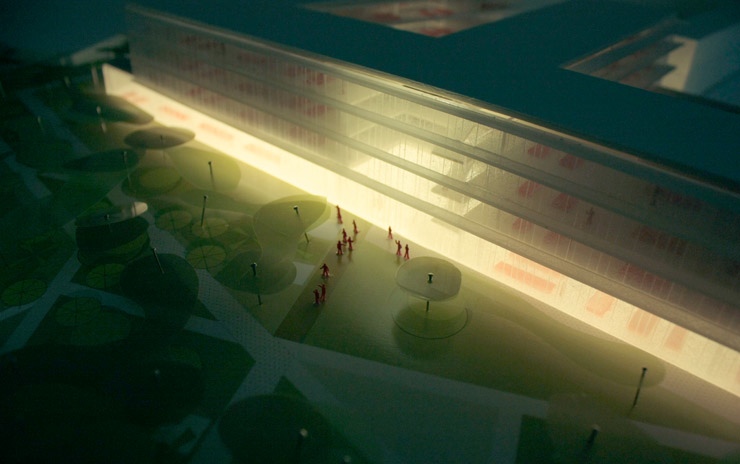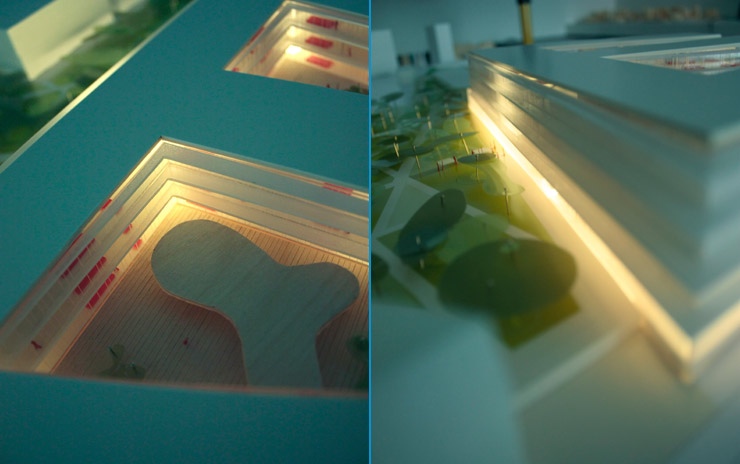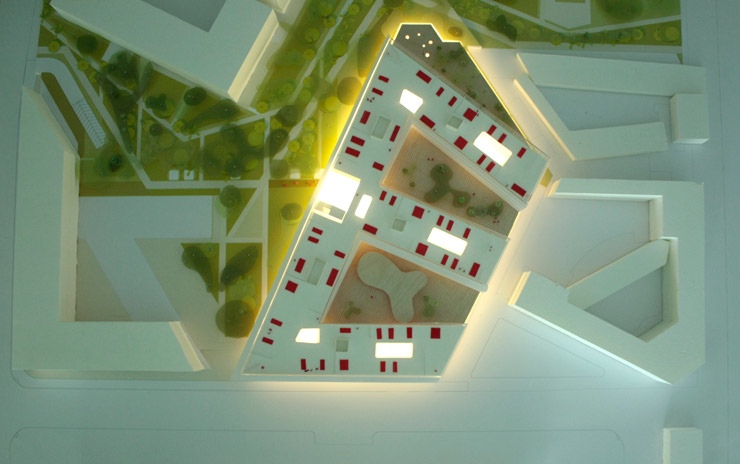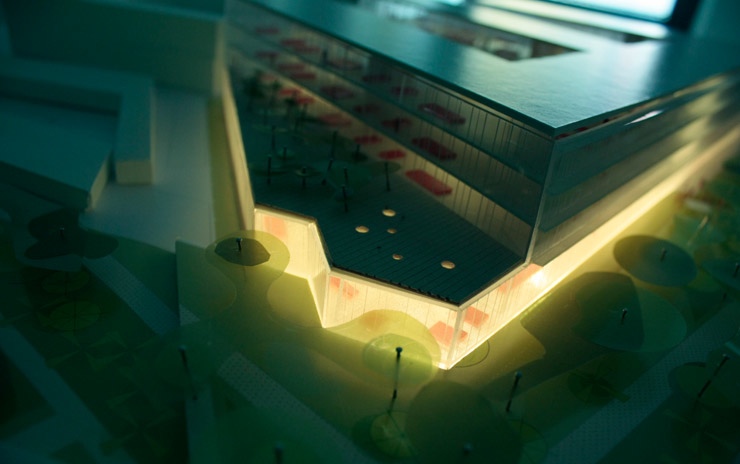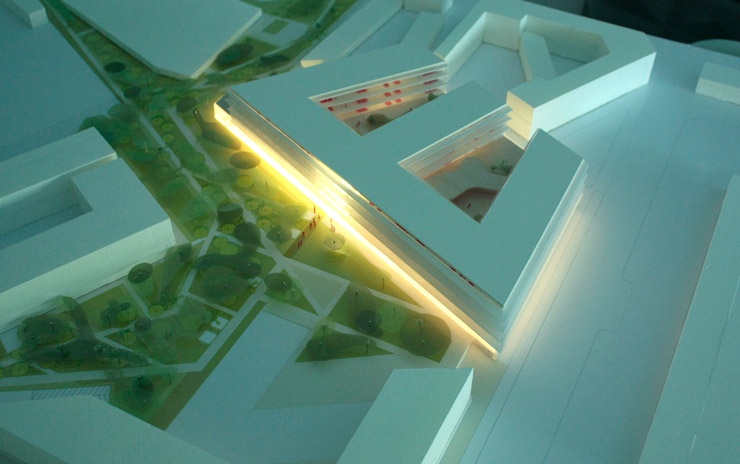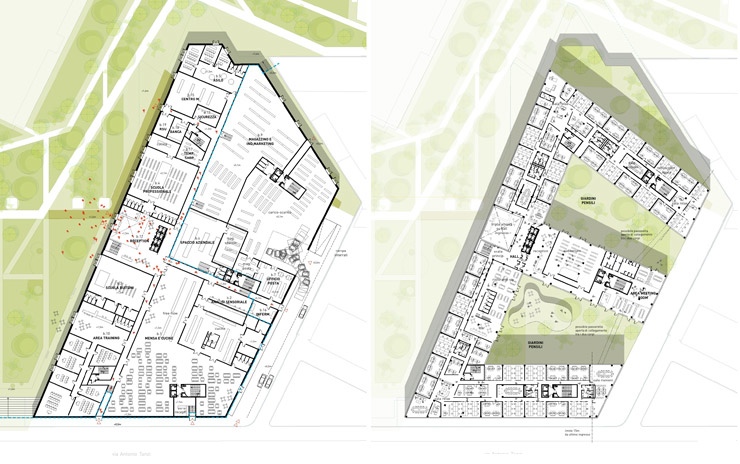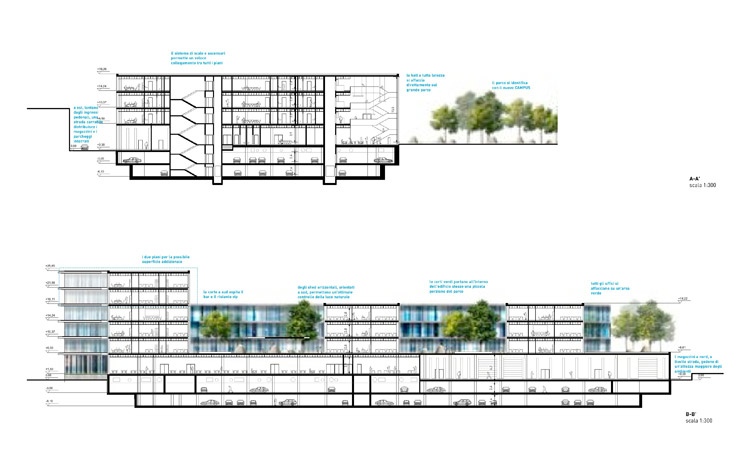 Ever Est: Lambrate building 2
Milan, Italy
2012
21.000m2
client: Galotti Spa, QUORUM SGRpA
The project organises all the specific activities on the ground-floor for a surface of about 7.500 sqm. The reception desk, with a full height, is directly accessible from the vast ventral park. In the north area, the warehouses can be accessed with an internal path that is the limit of the plot in the east whereas in the south of the area, an important cafeteria overlooks the street and the park. The head of the building, on the ground-floor, is caracterised by a vast park that can identify to the new campus. The building of offices (of about 11.600 sqm) is developed on the 3 floors with the possibility to create a 4th and a 5th one if needed (about 2.000 sqm).