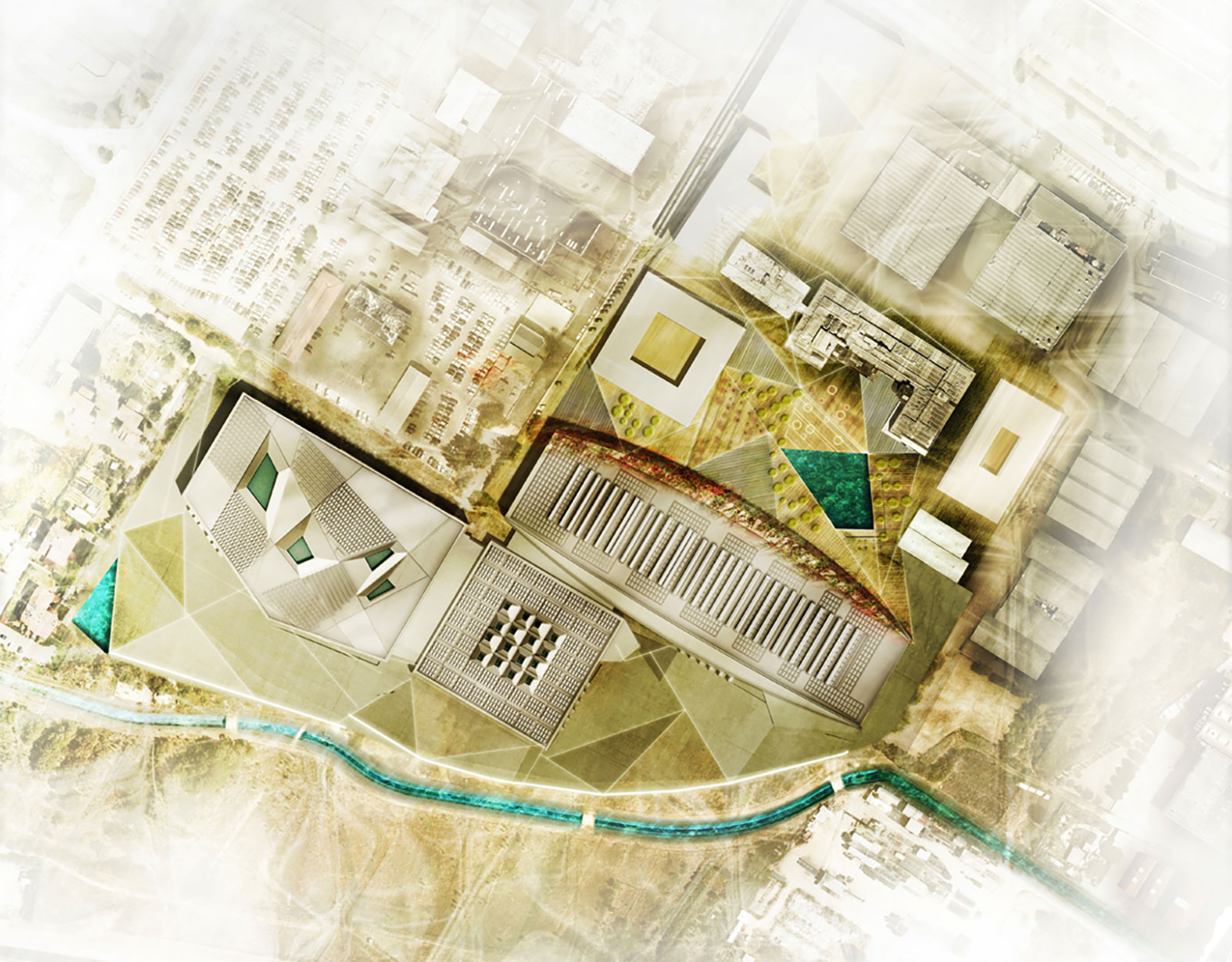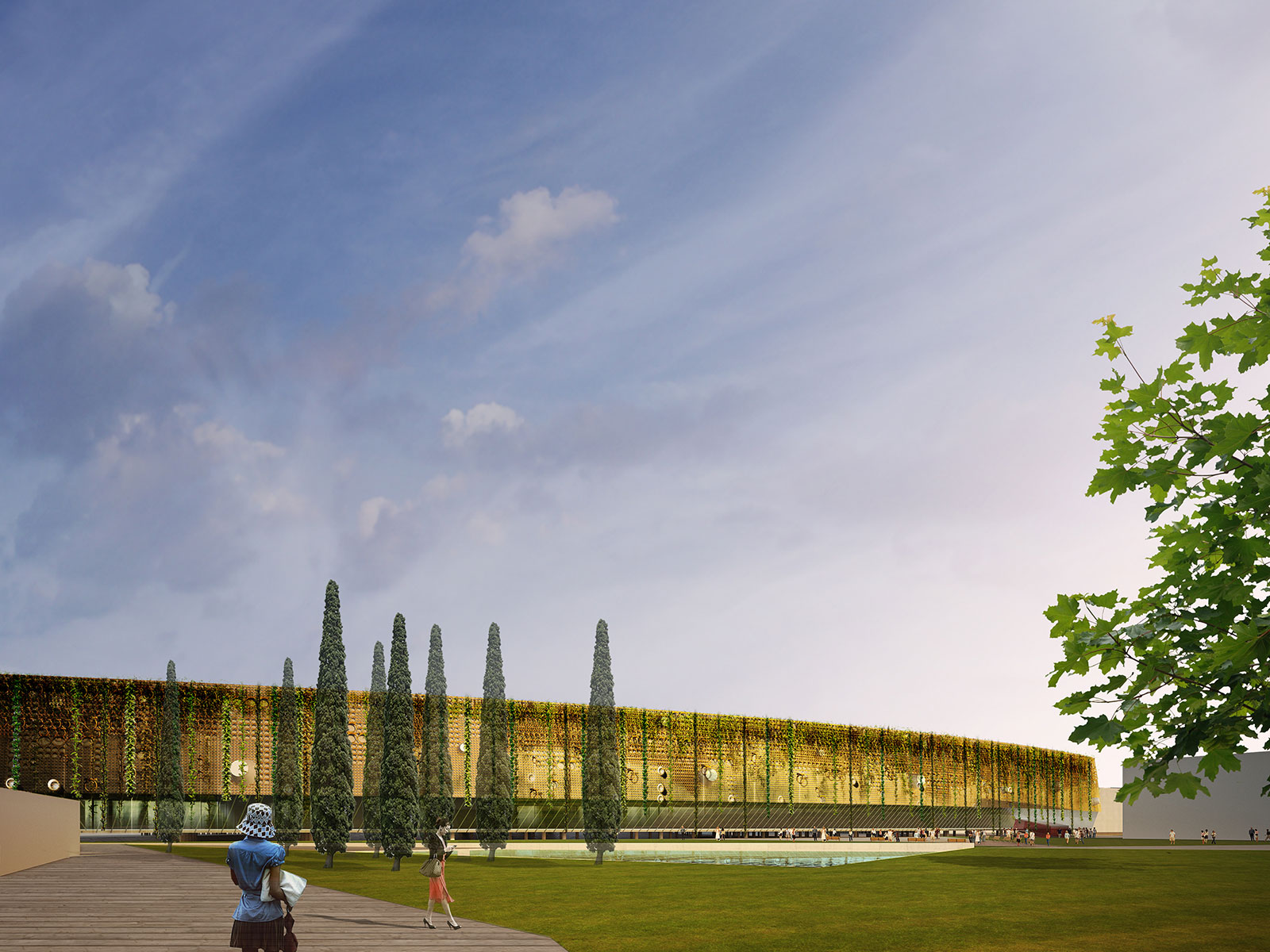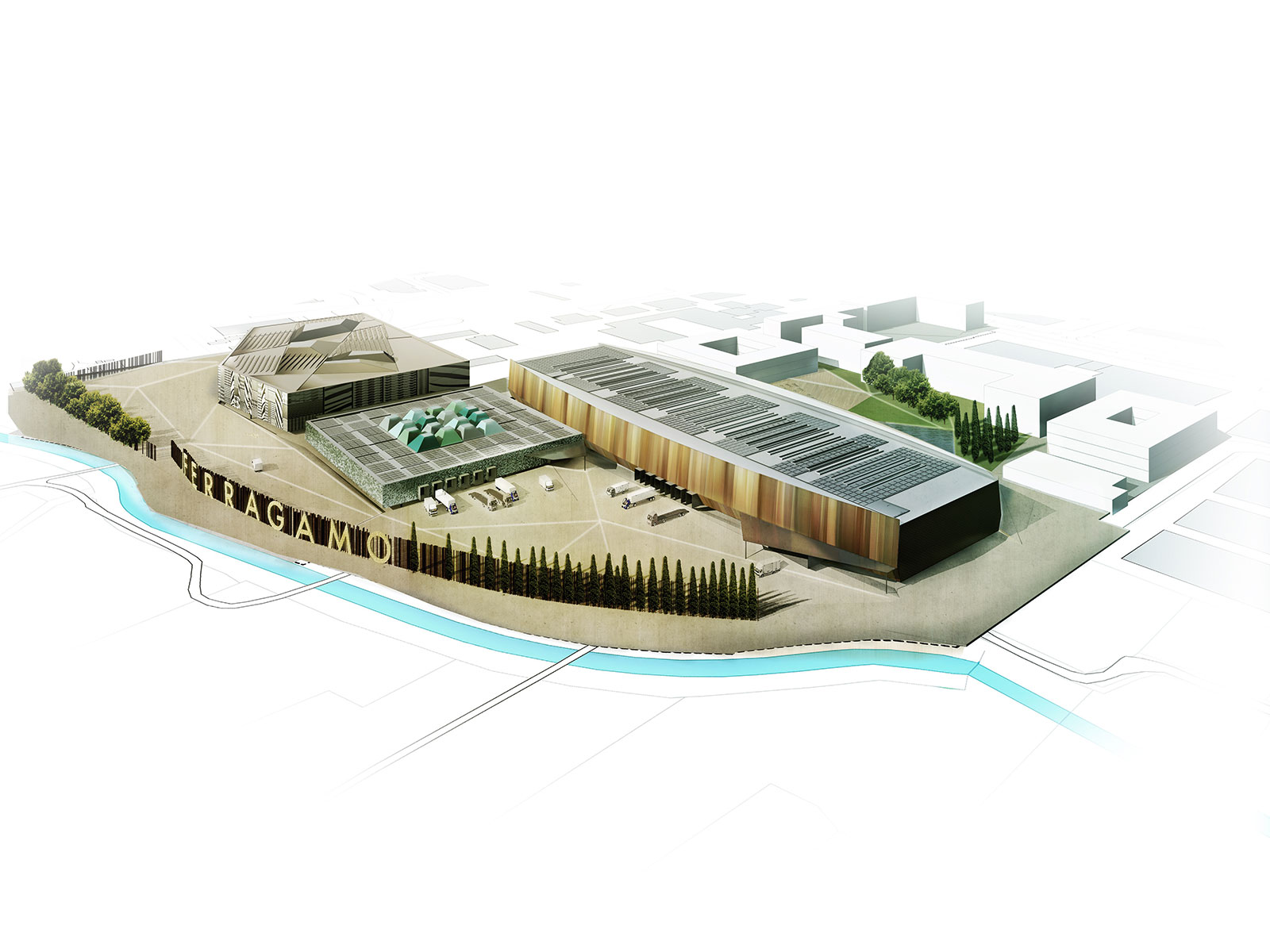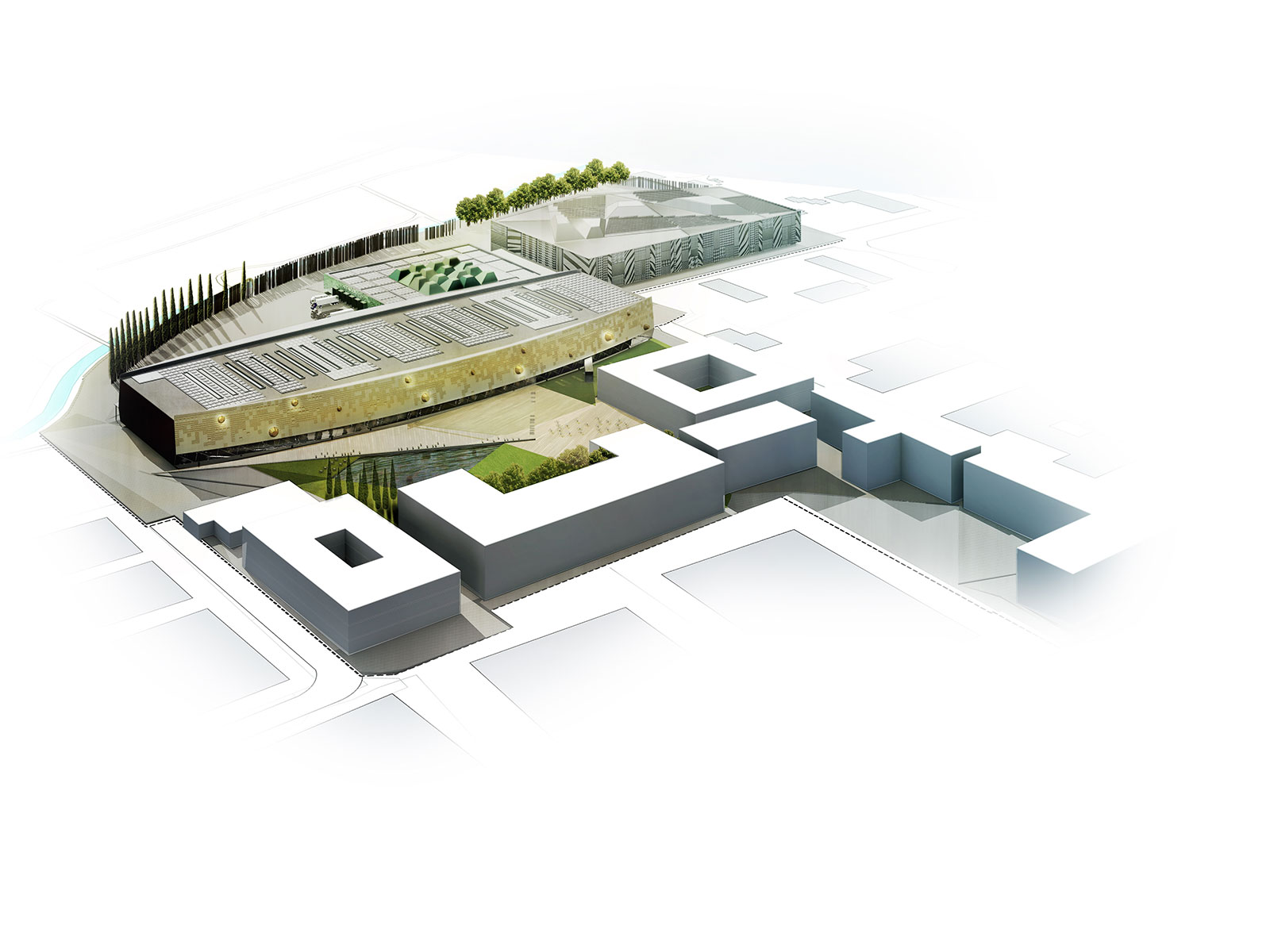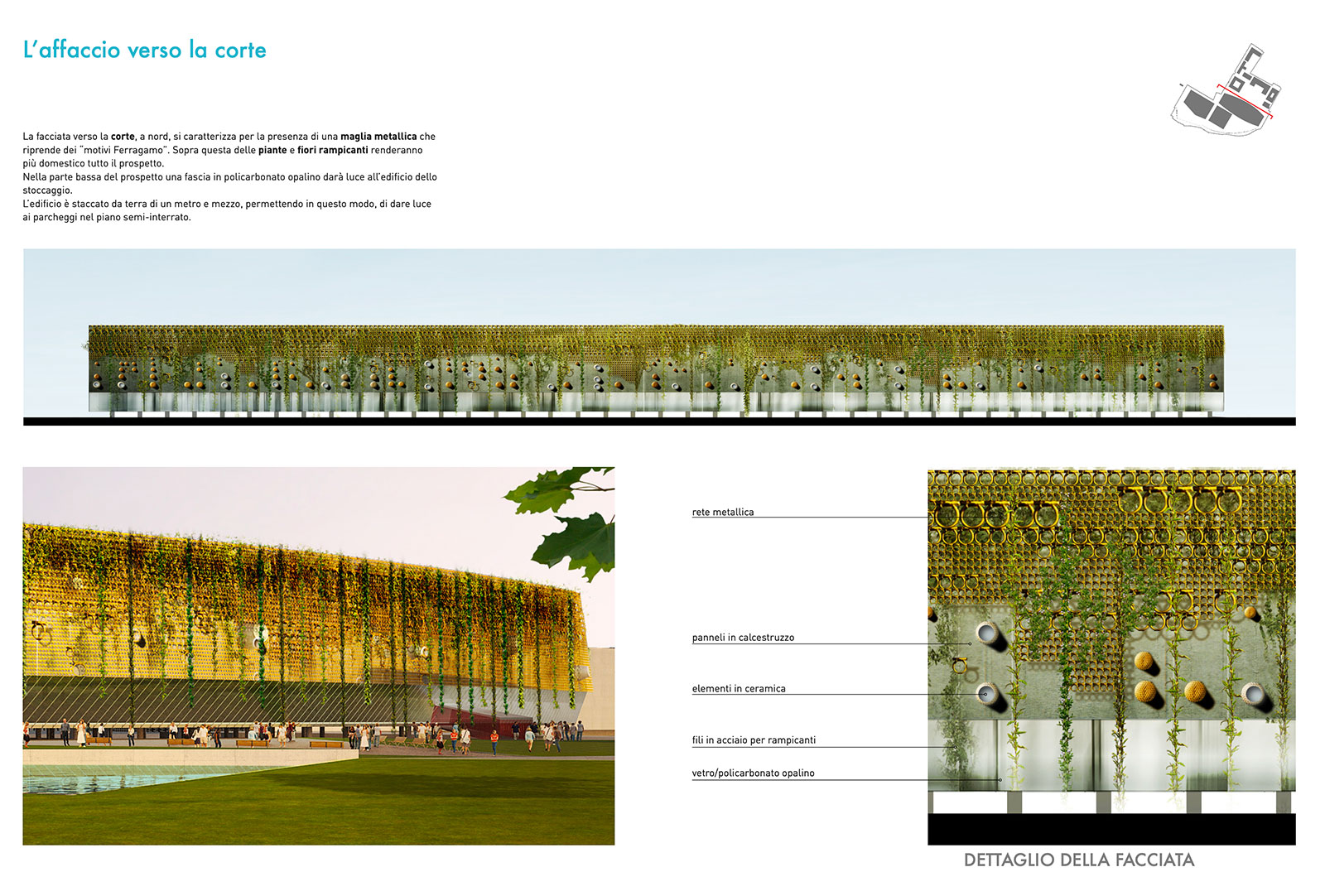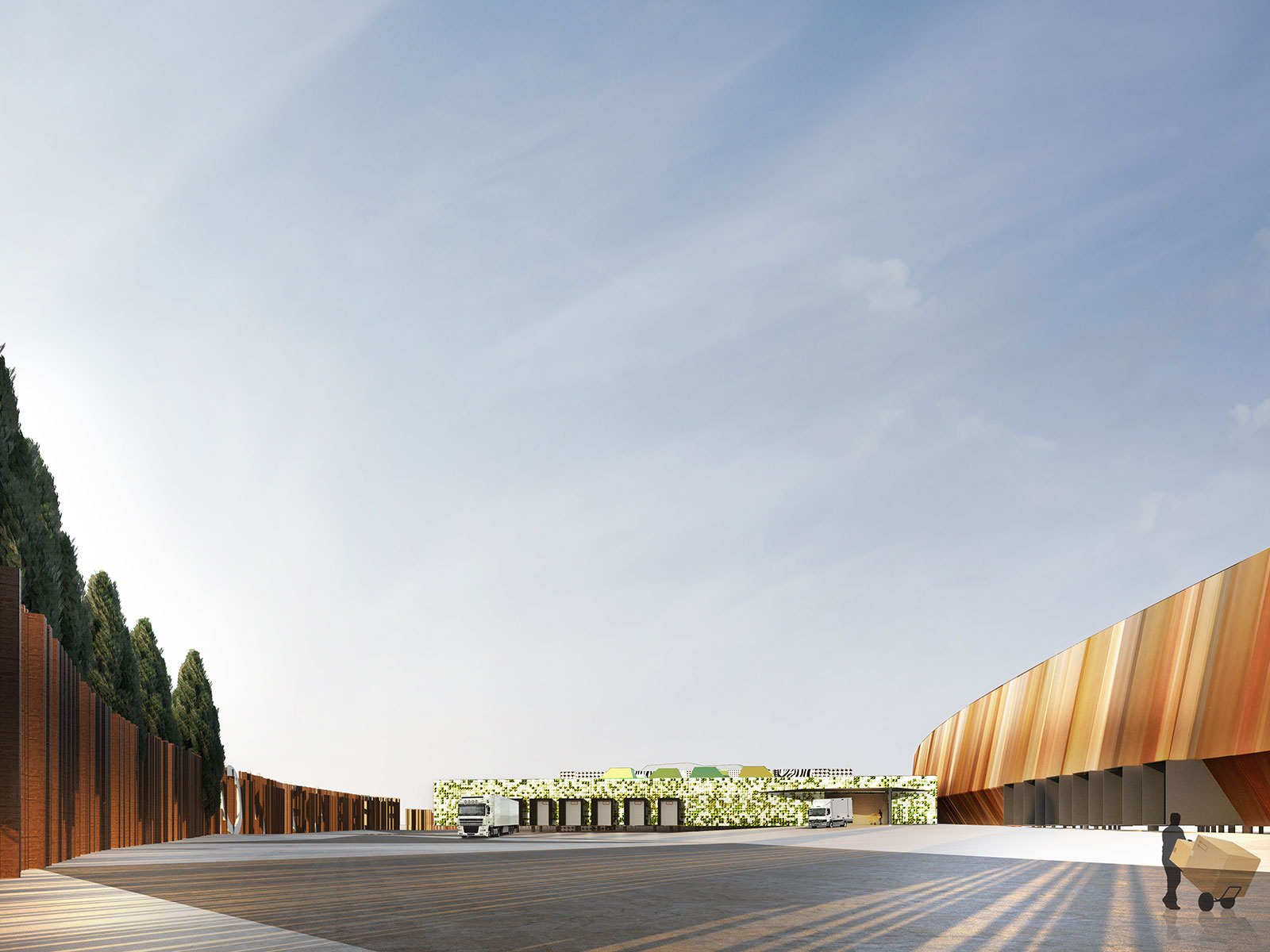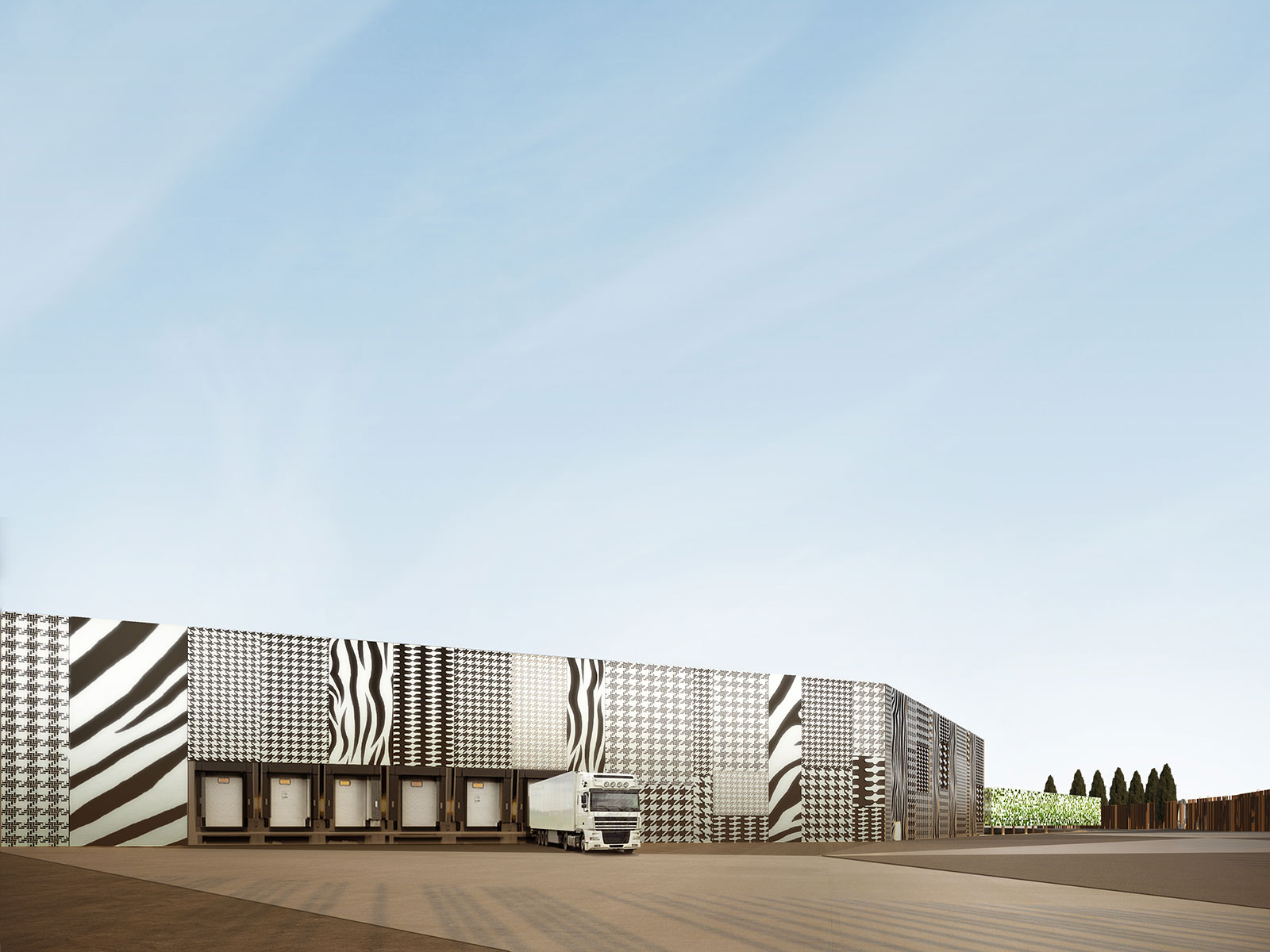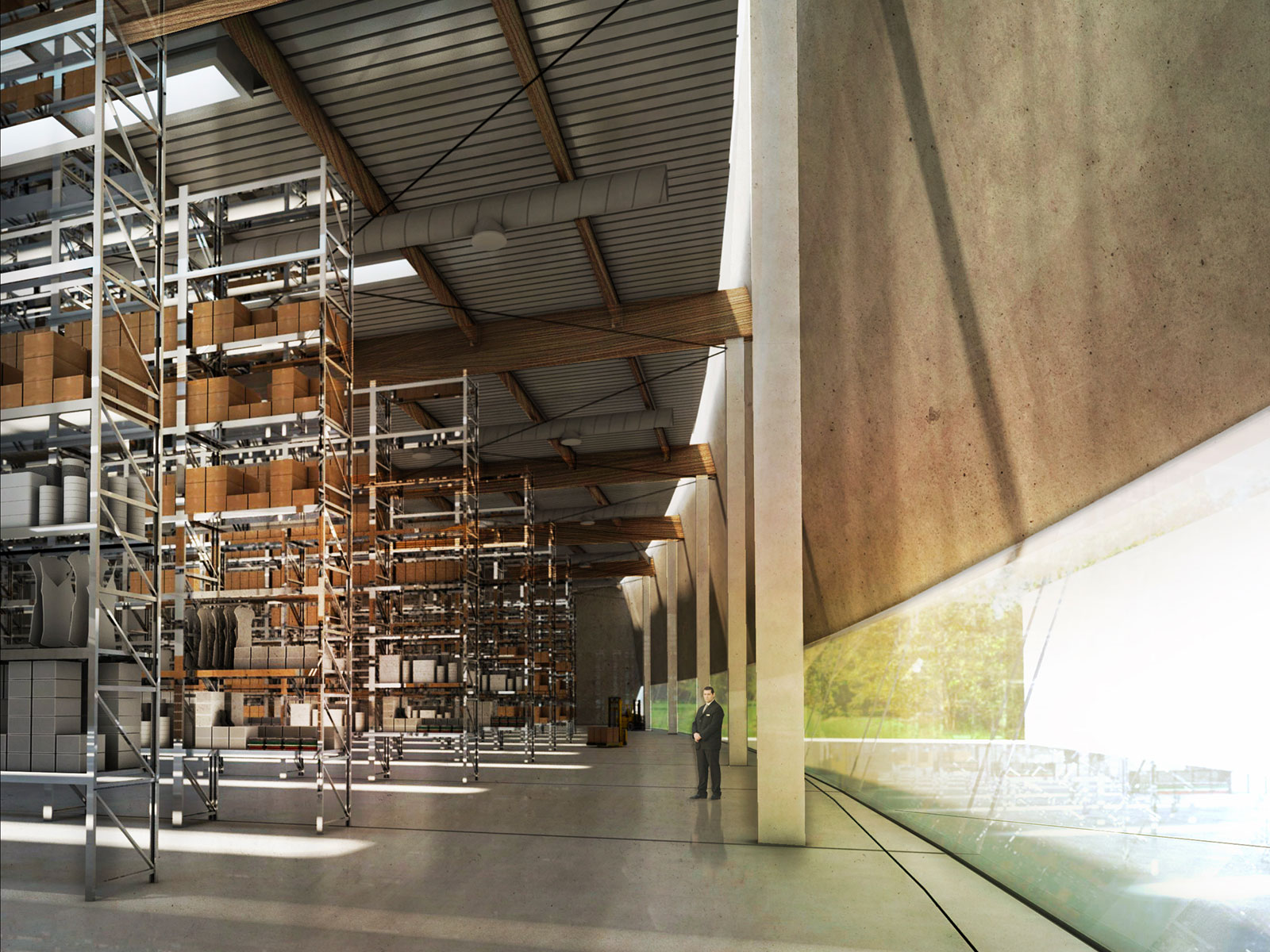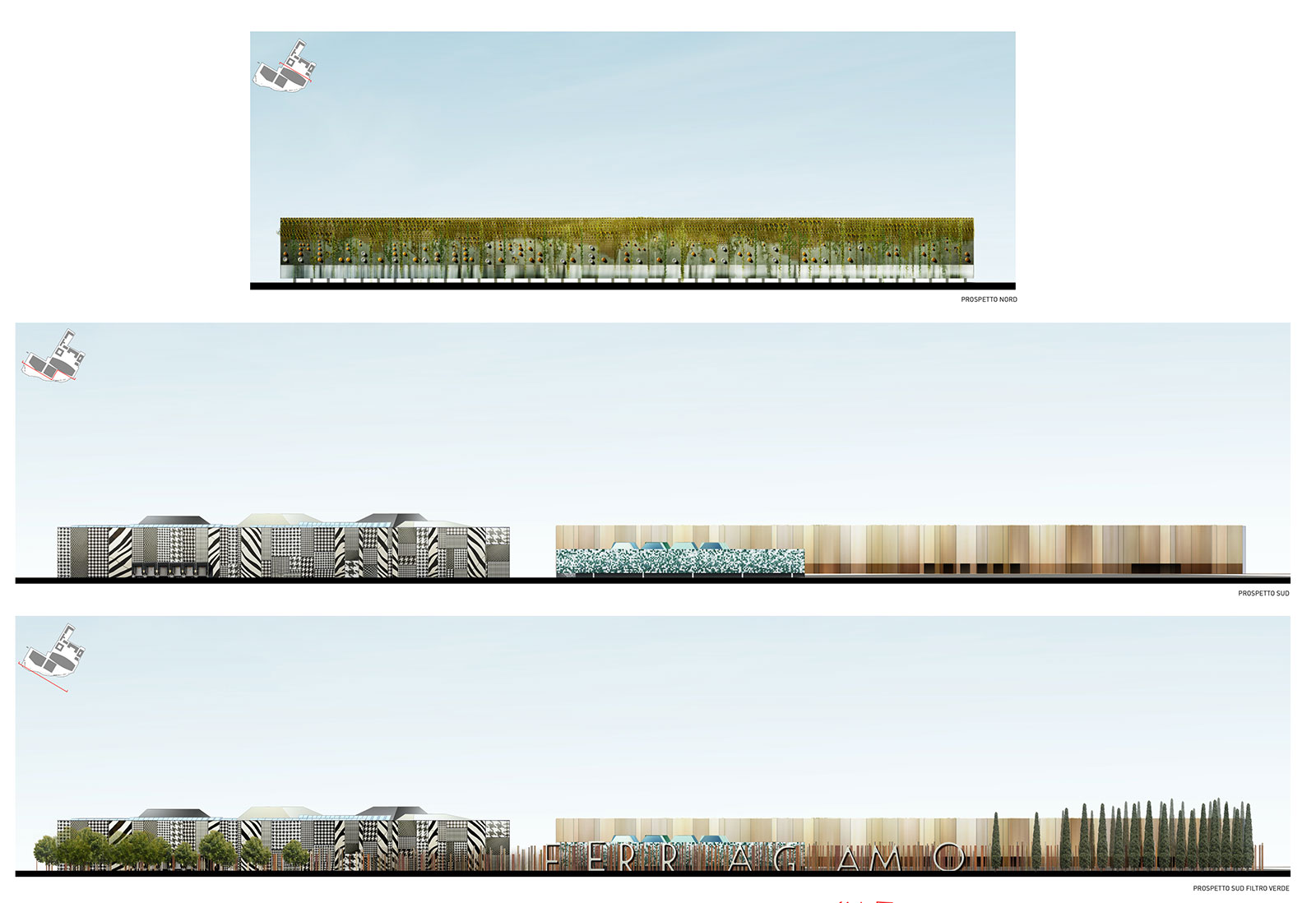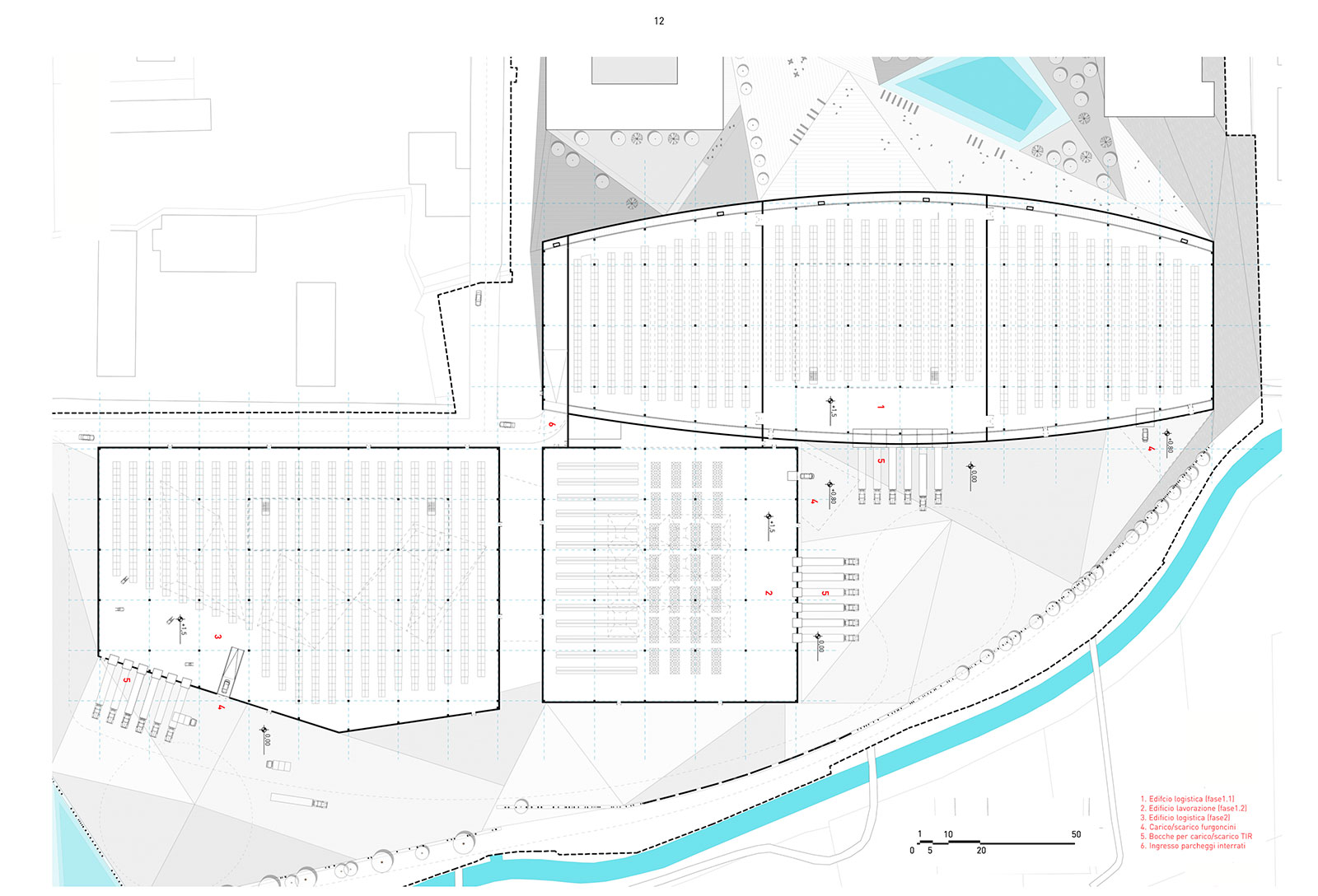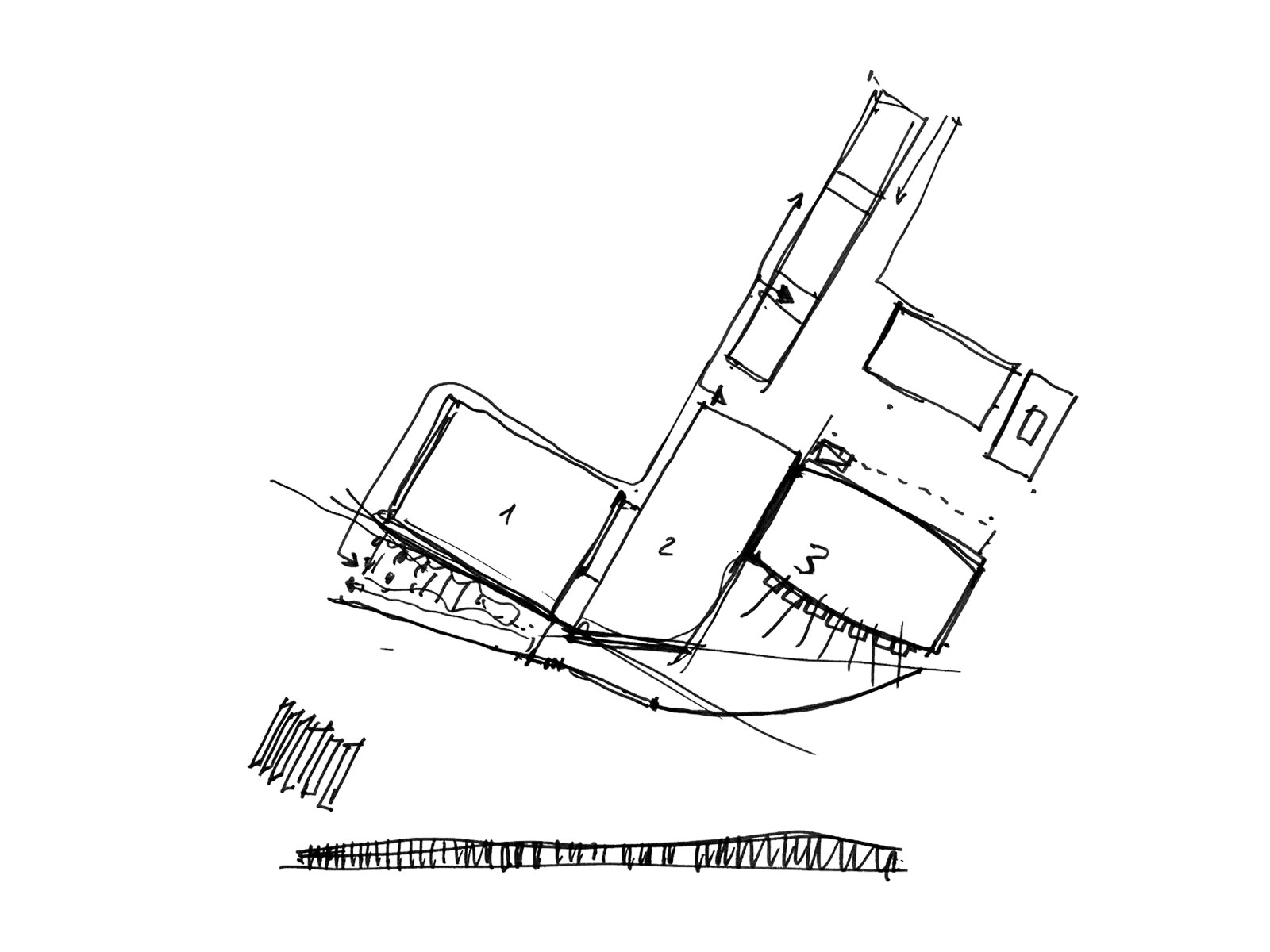 Ferragamo: Feasibility study of a new logistic area
Florence, Italy
2013

program: Feasibility study for the new logistics area of Ferragamo company
area: 17 000 m2
client: Ferragamo spa
project: Alfonso Femia *
images: ©Atelier(s) Alfonso Femia
"The benefits of a public intervention are considerable, even in terms of employment and for the impact on the revitalization of local economic activities." AF
The portion of the territory affected by the new warehouses is currently in a spatially inefficient zone. Thus, the proposed transformation suggests a redevelopment at the urban and local scale.
The benefits of a public intervention are considerable, even in terms of employment and for the impact on the revitalization of local economic activities. This is therefore likely to amply justify the urban variant that will have to be approved for the implementation of the project.
The proposed project includes the following distinct activities:
4 shops dedicated to non-food sales, 1 food business, production activities, private buildings / offices, a 102-room hotel with an area of 34,683 m2.
The 5 commercial structures are clearly distinct from the functional sequence, being configured to live independently and served by a functional parking. The loading and unloading areas of the goods are independent and connected to each respective entity, accessible directly, without sharing entrances or service stairs.