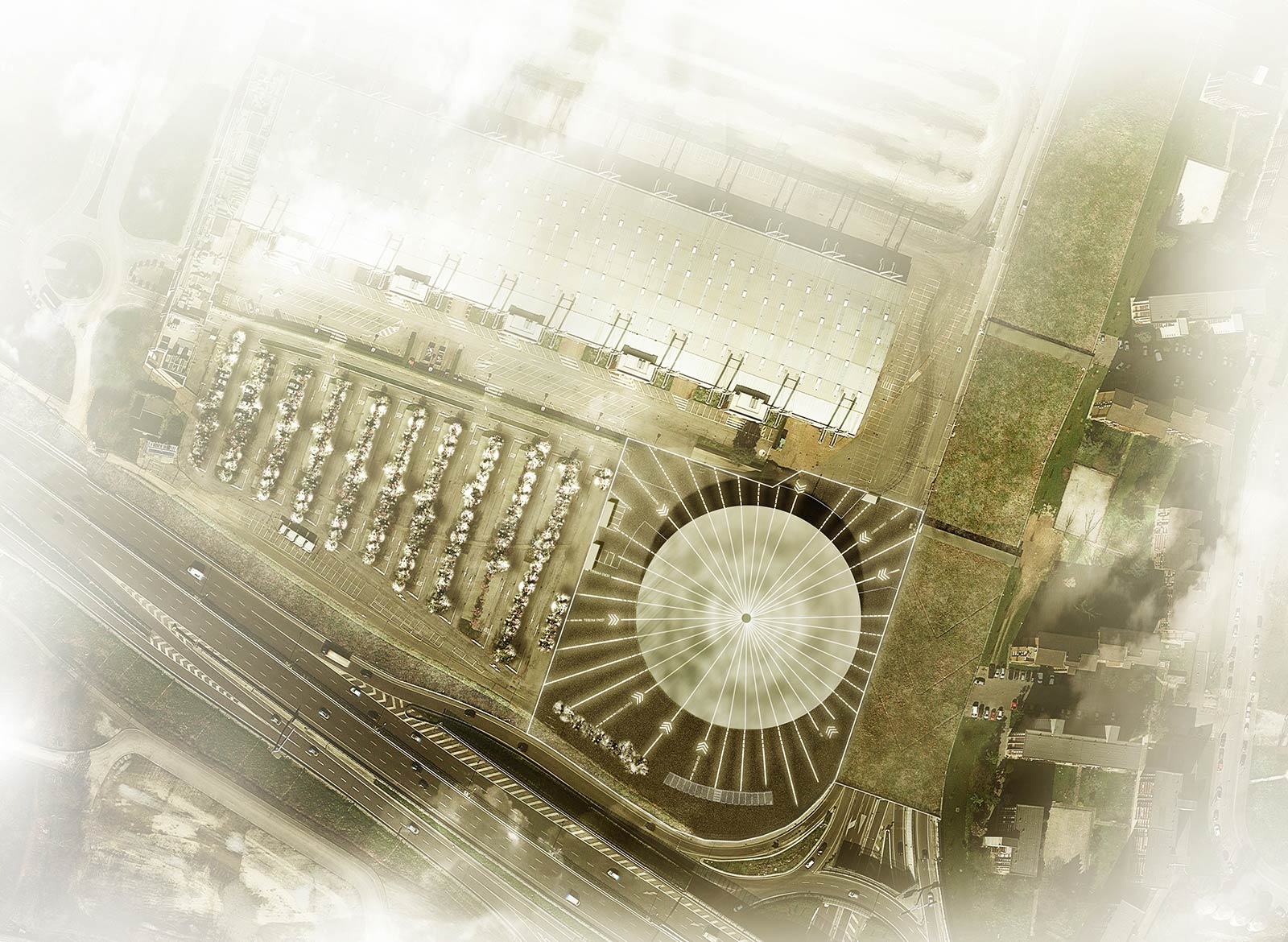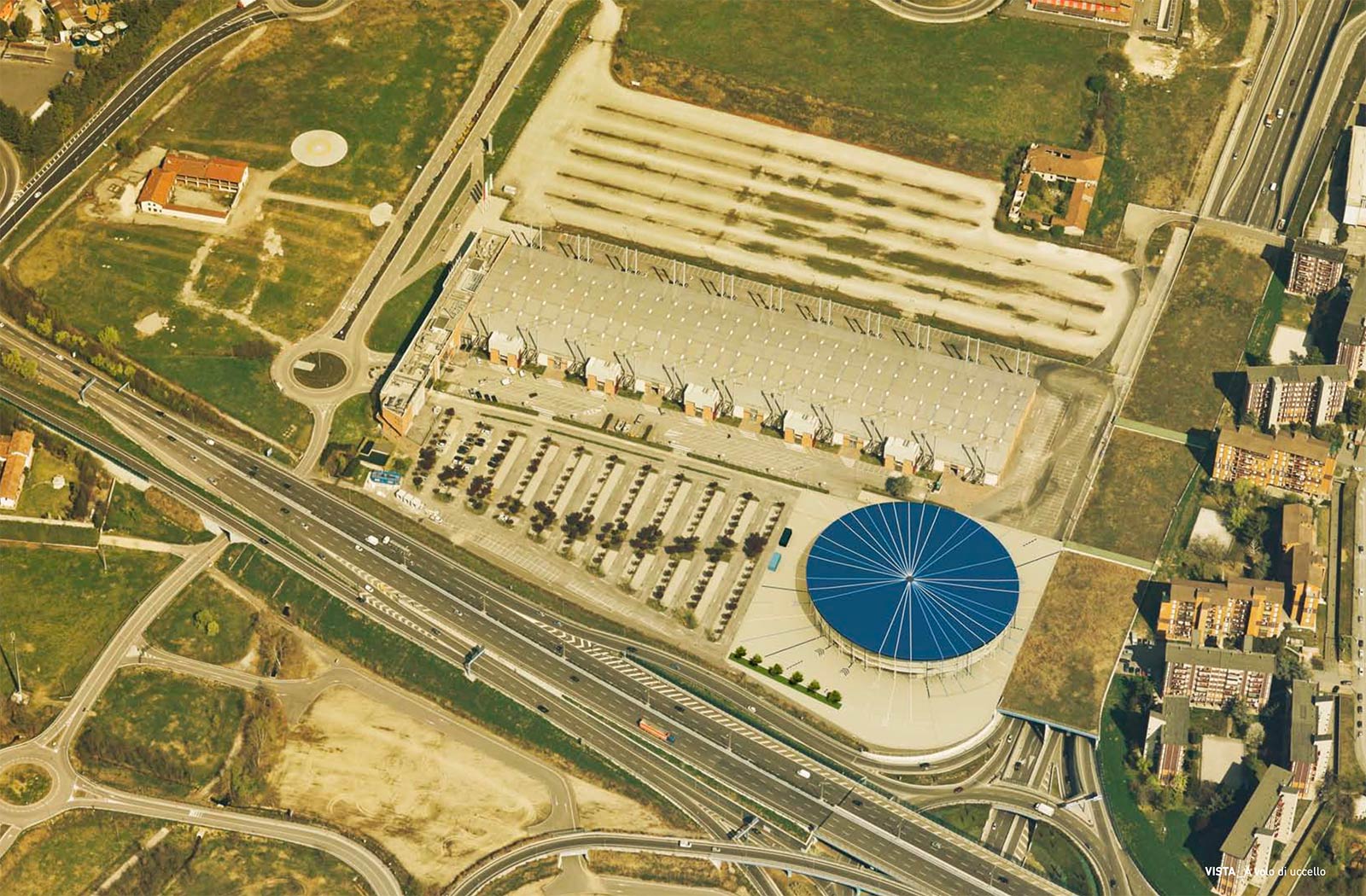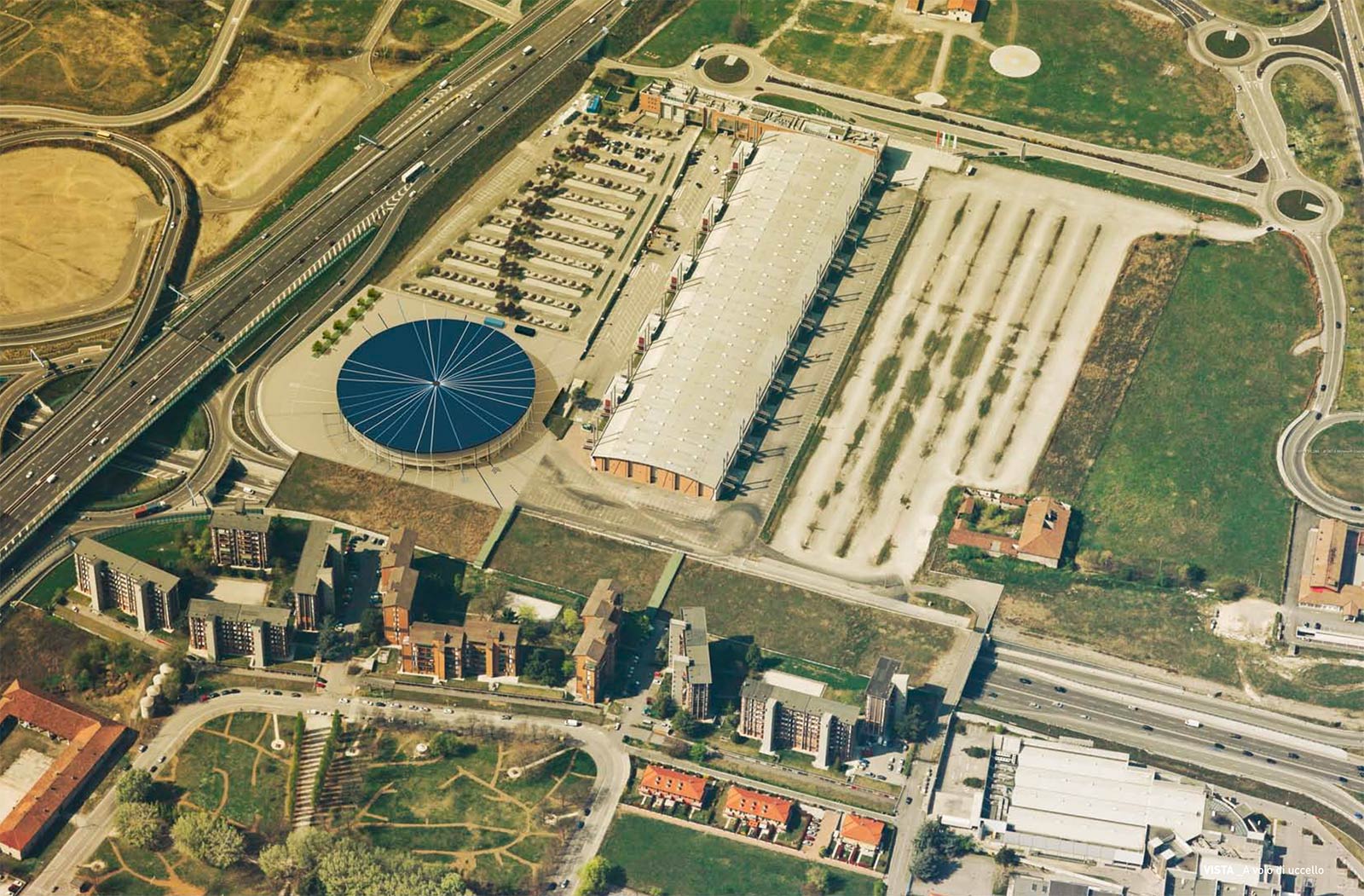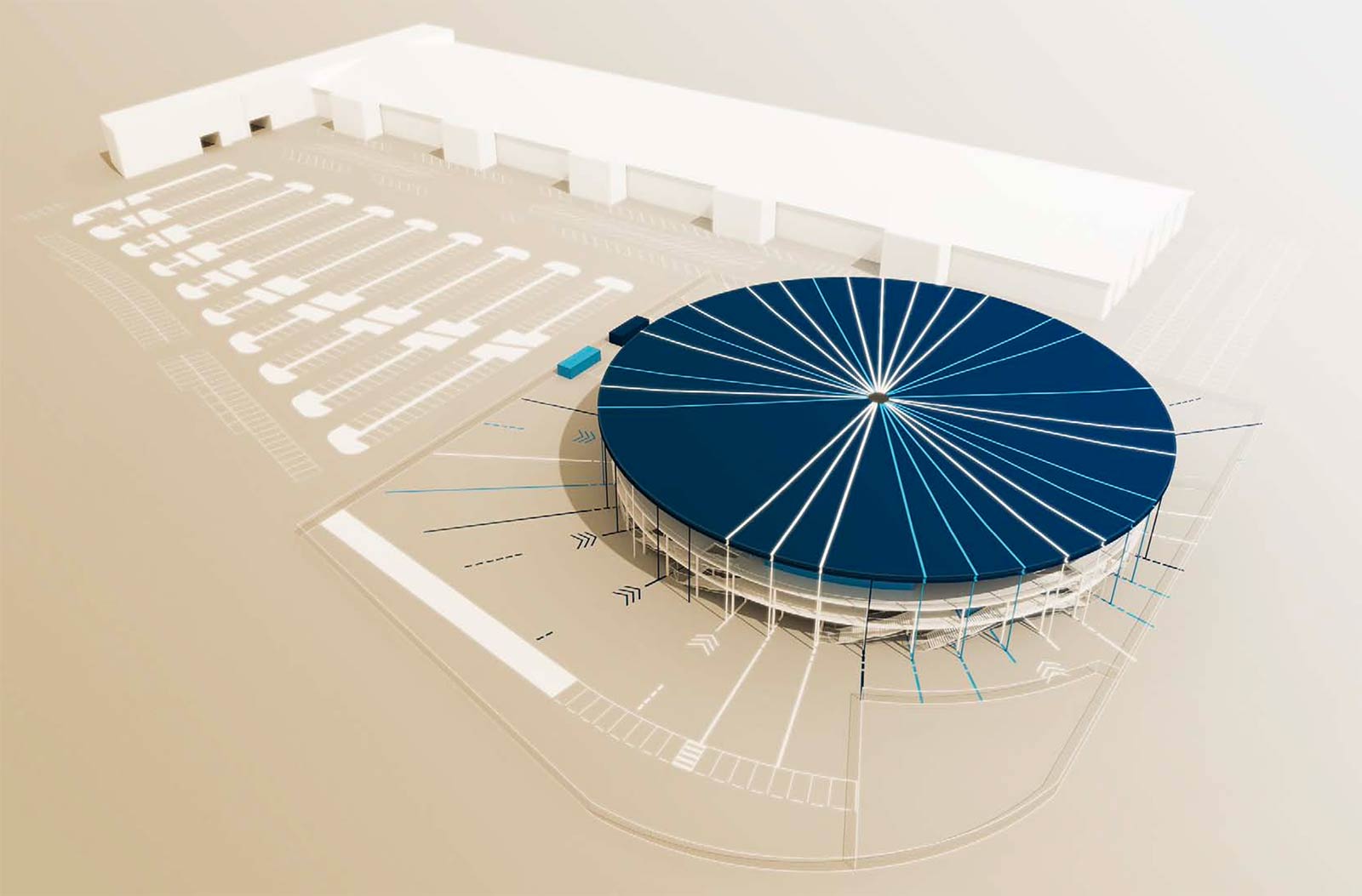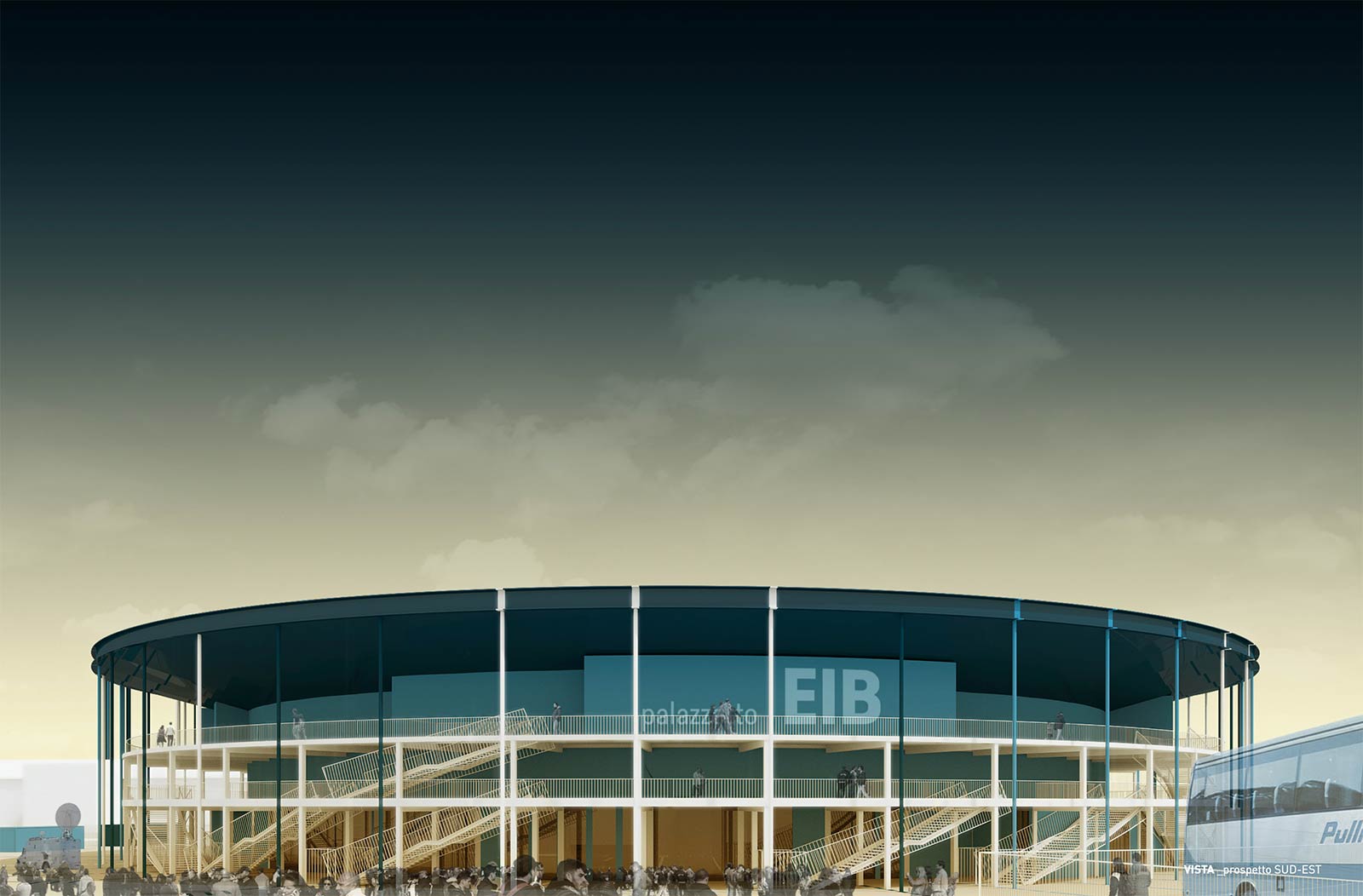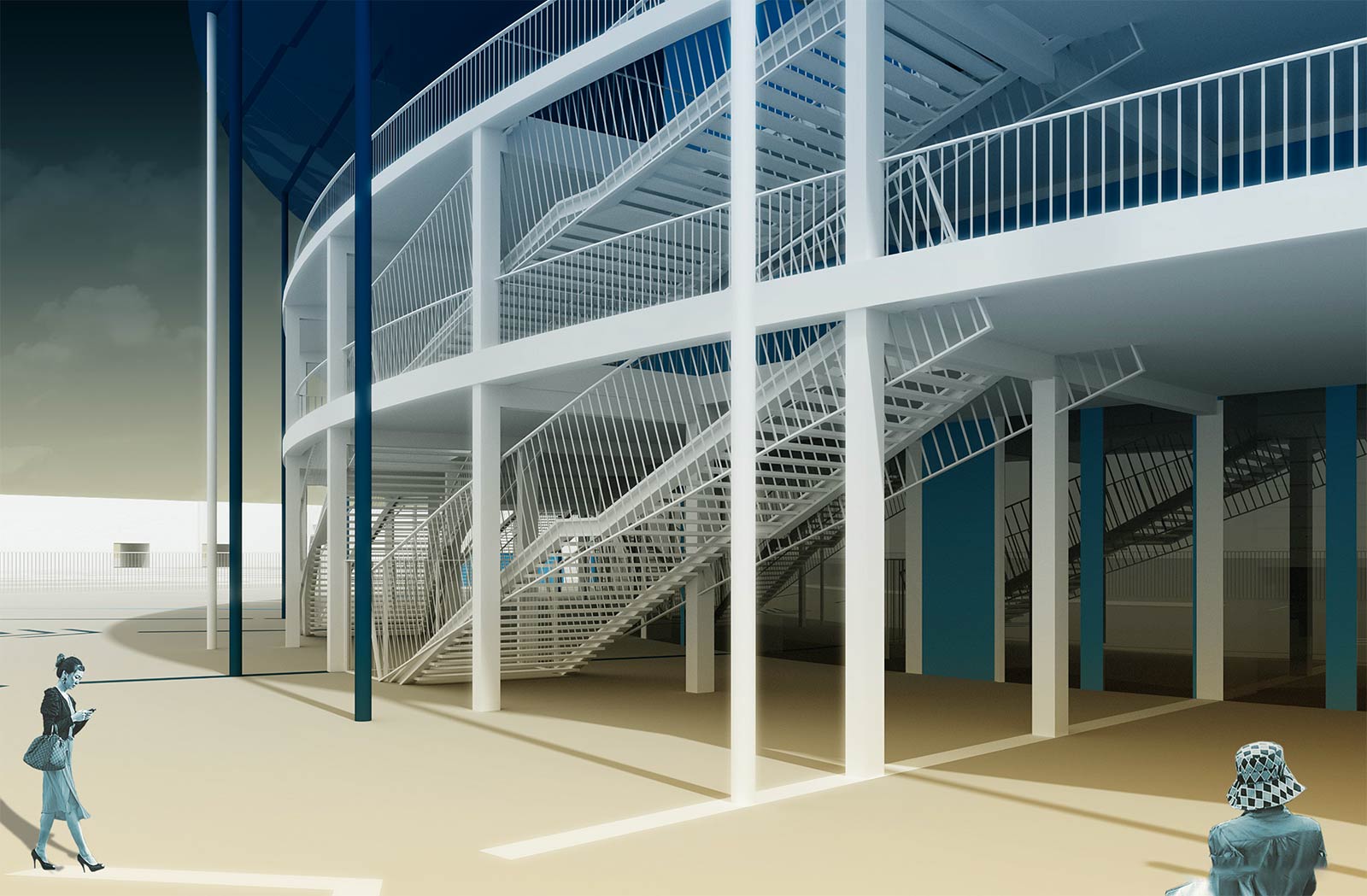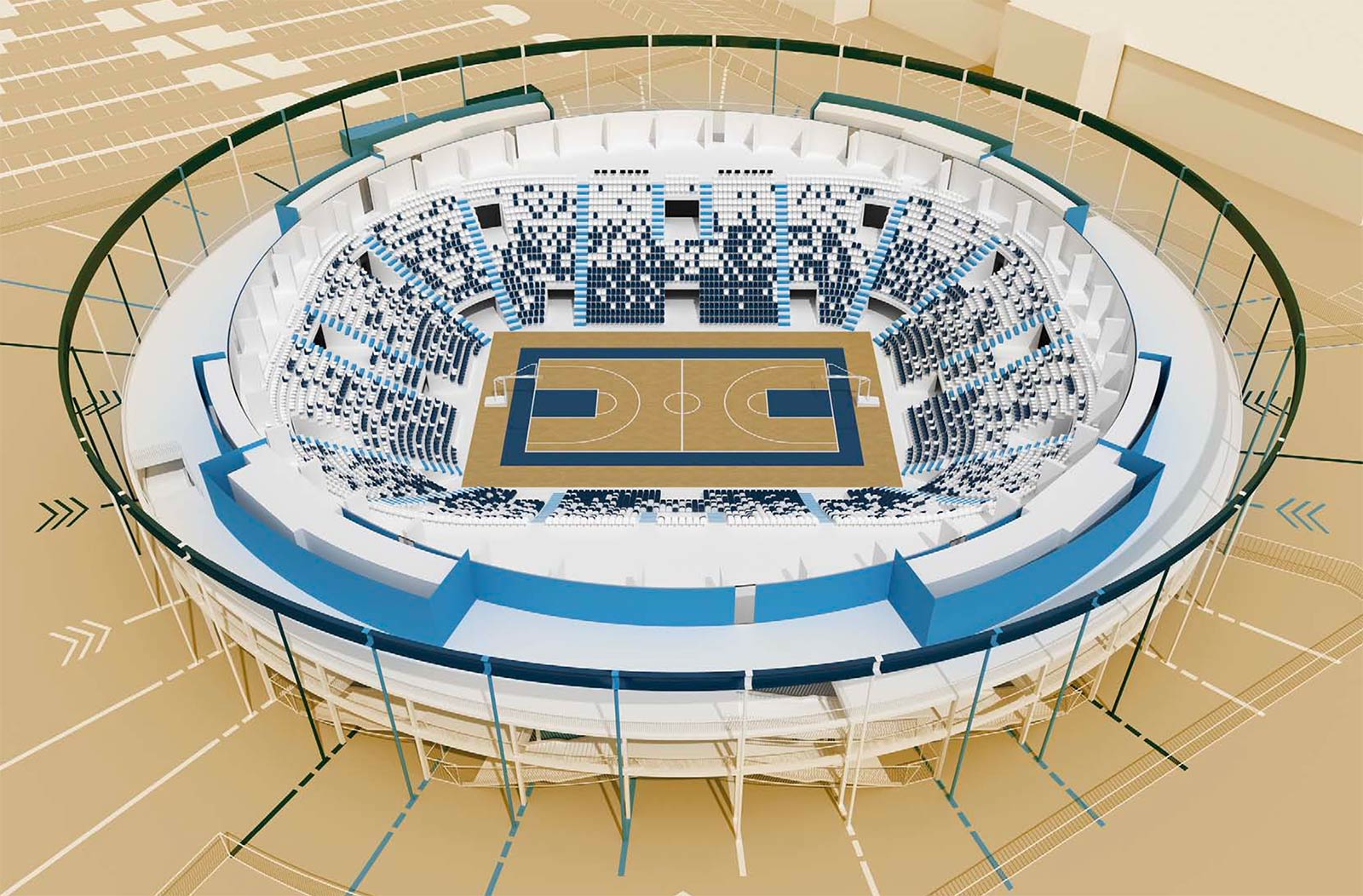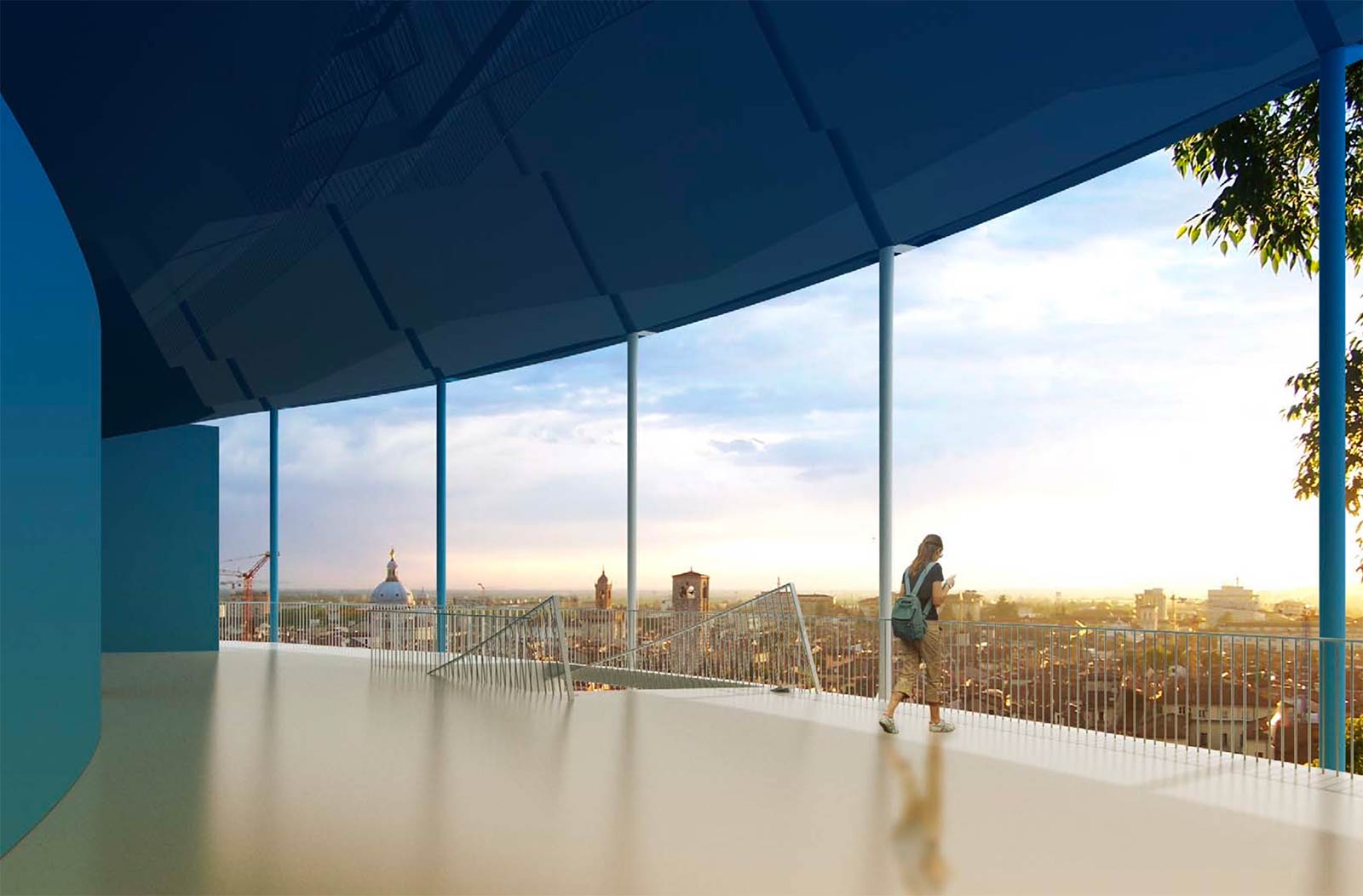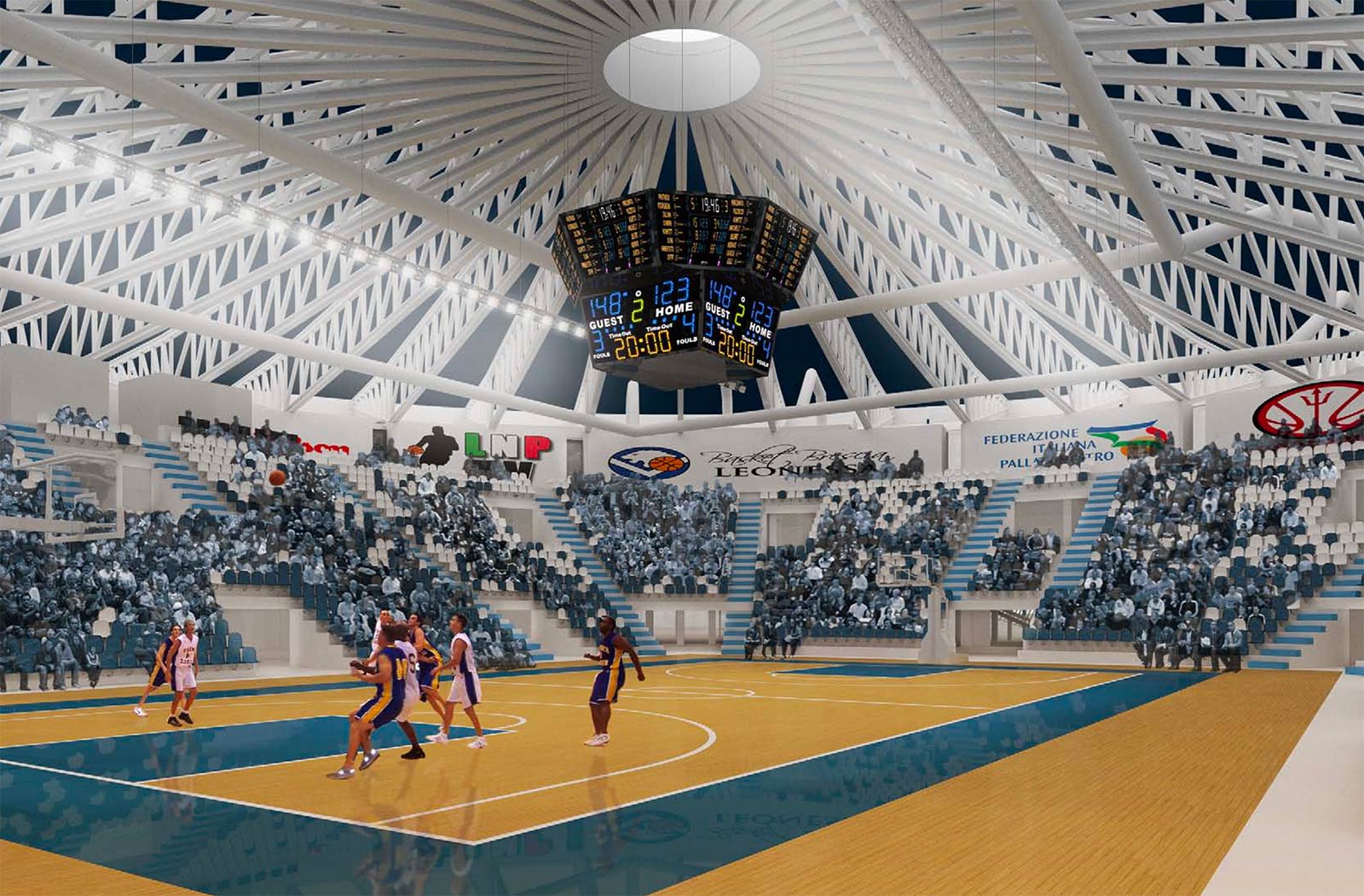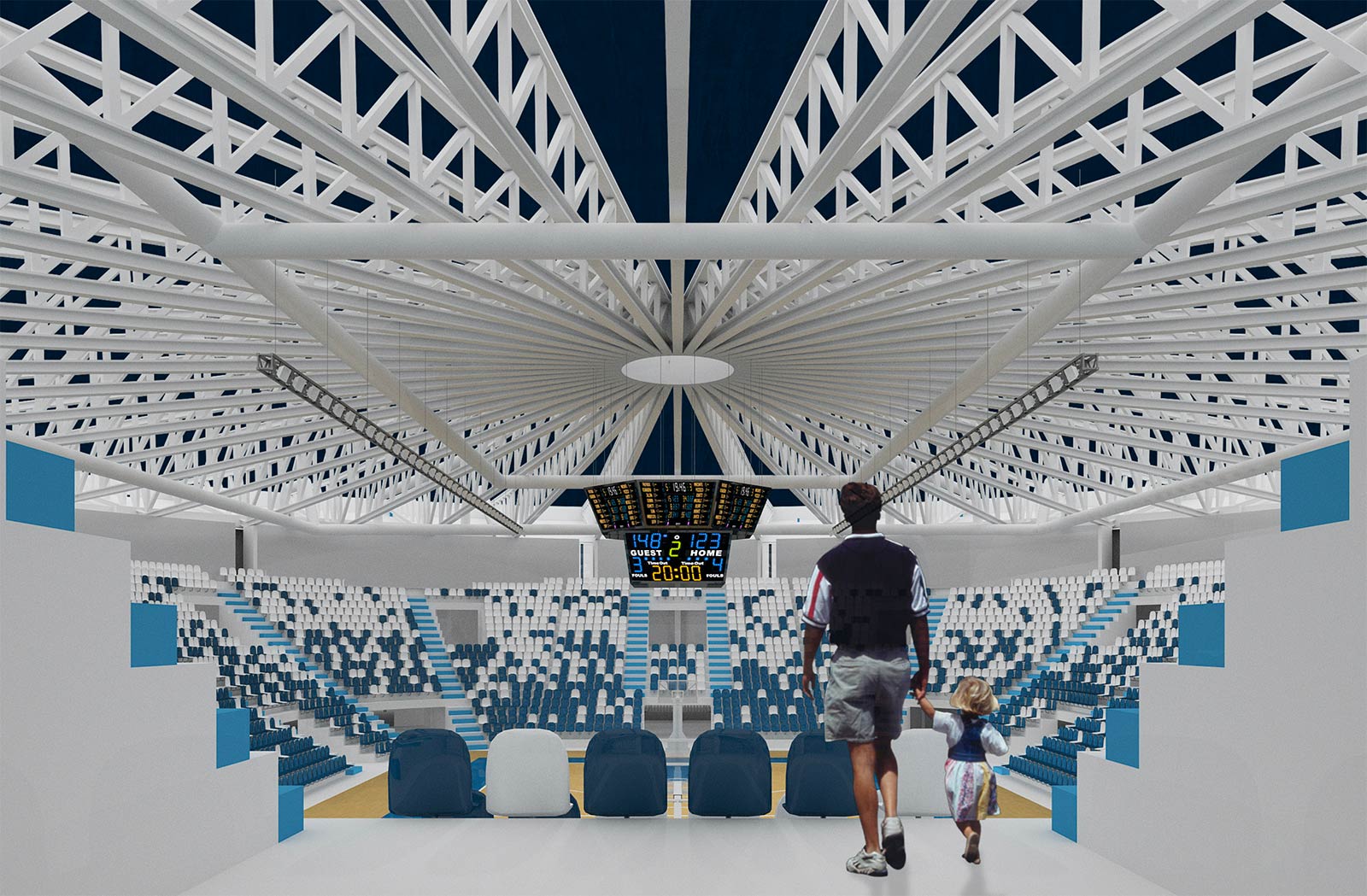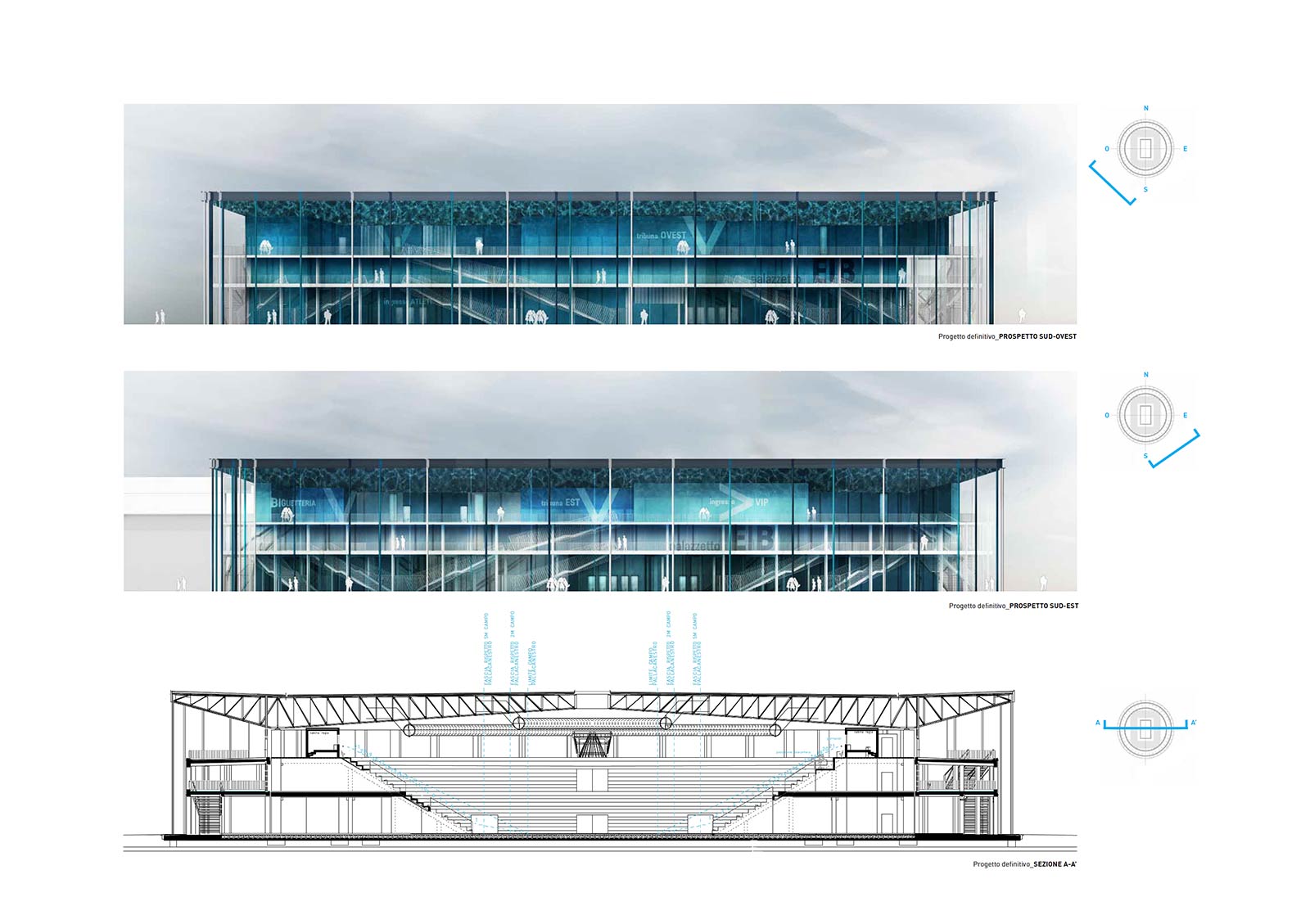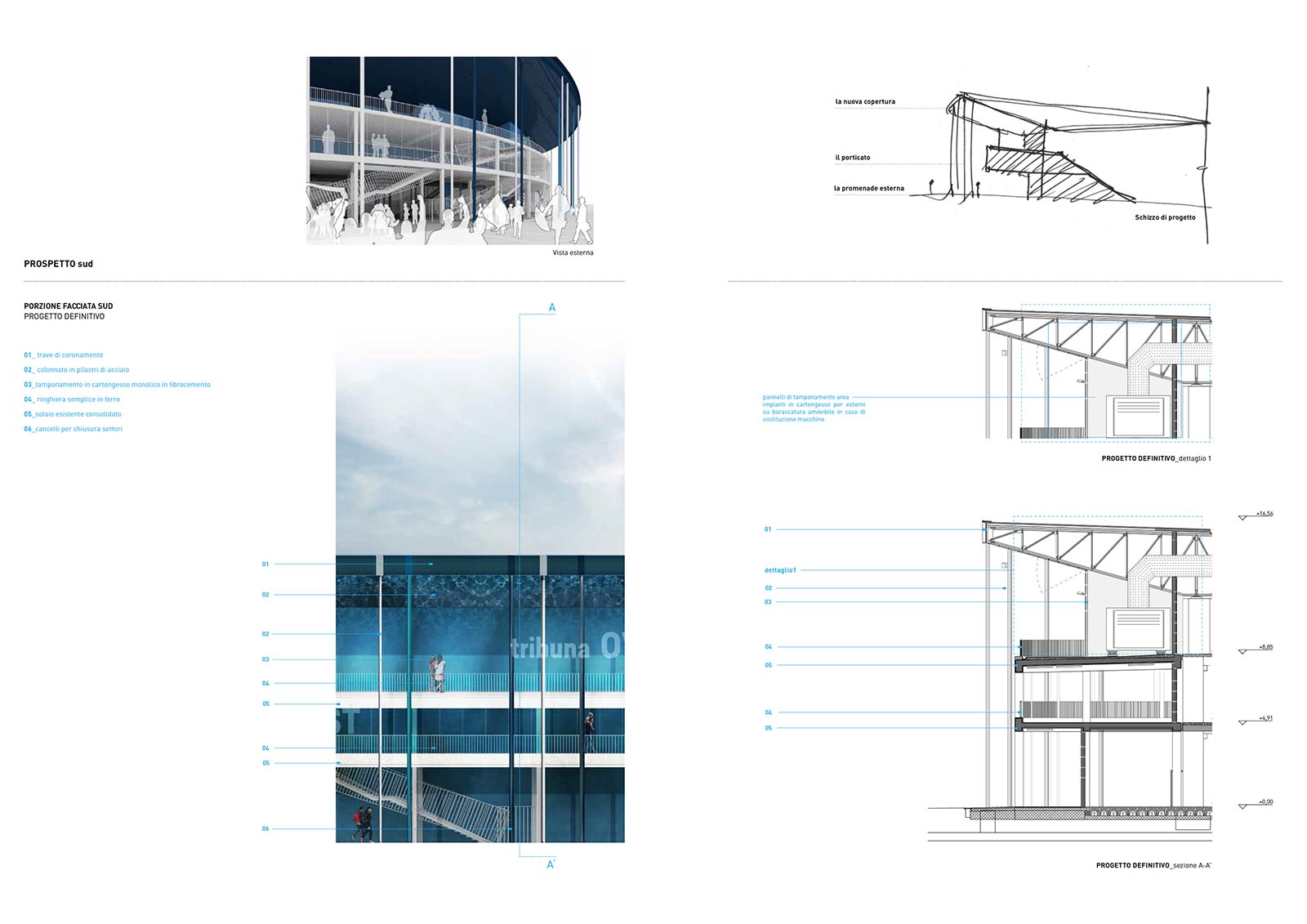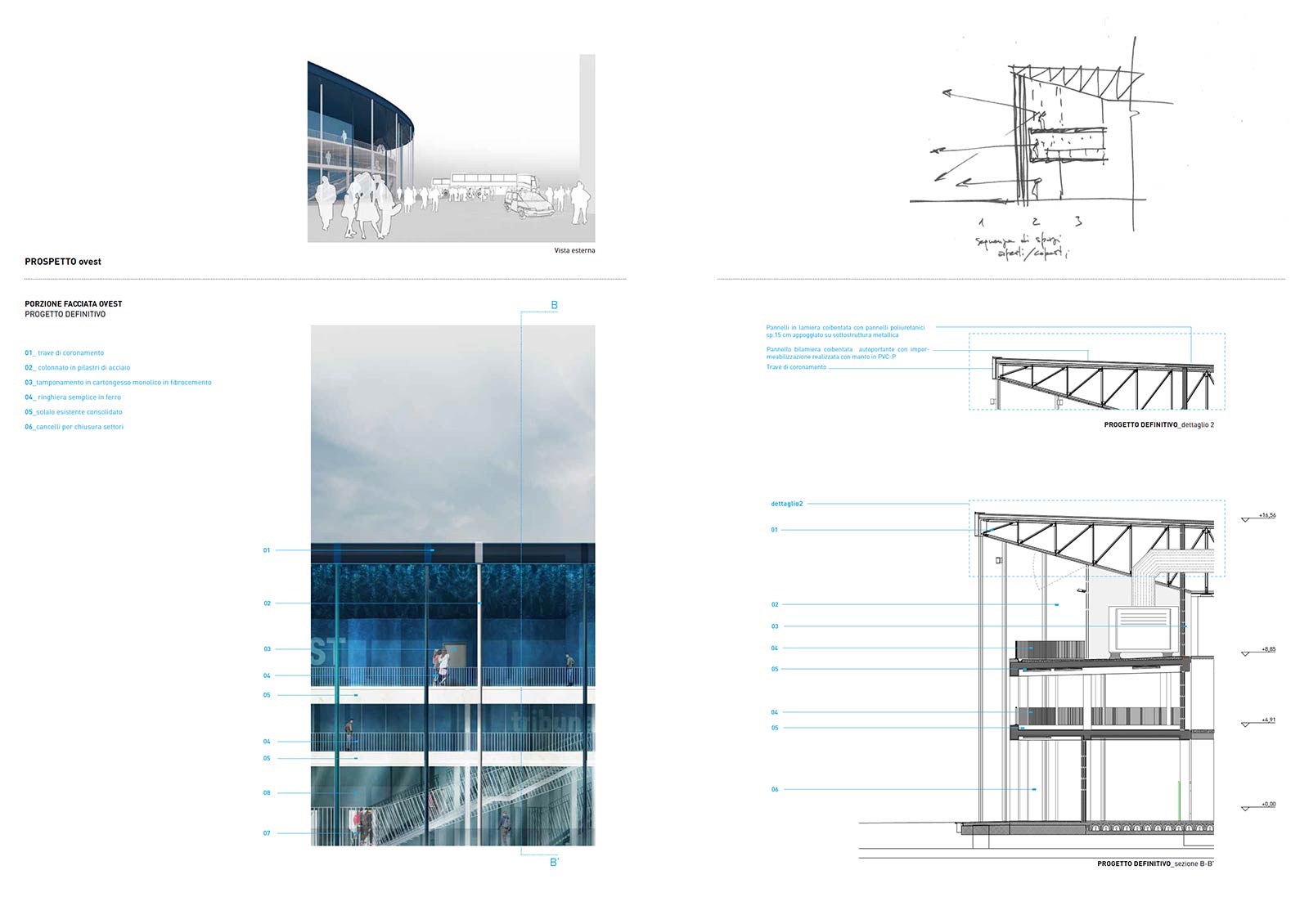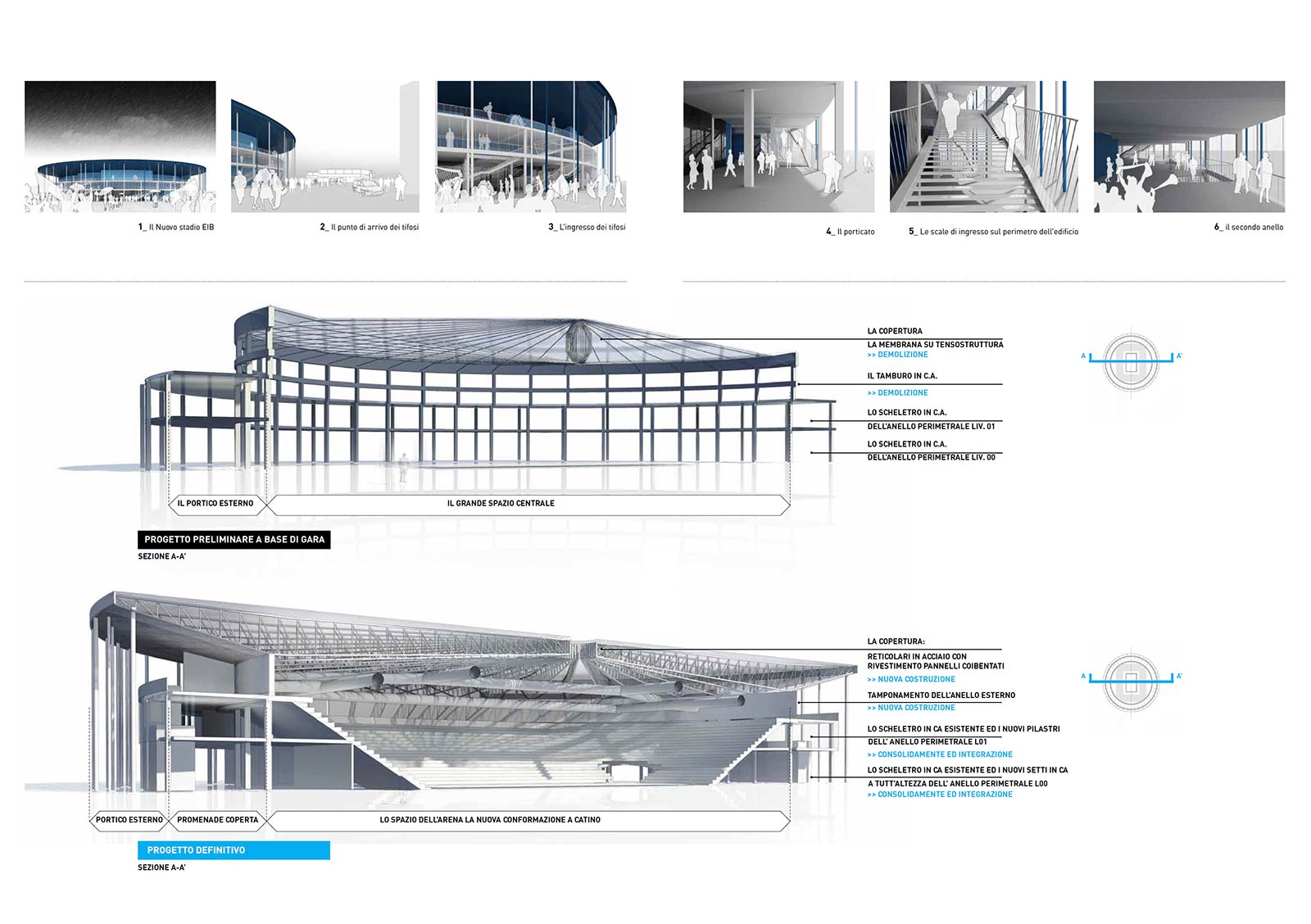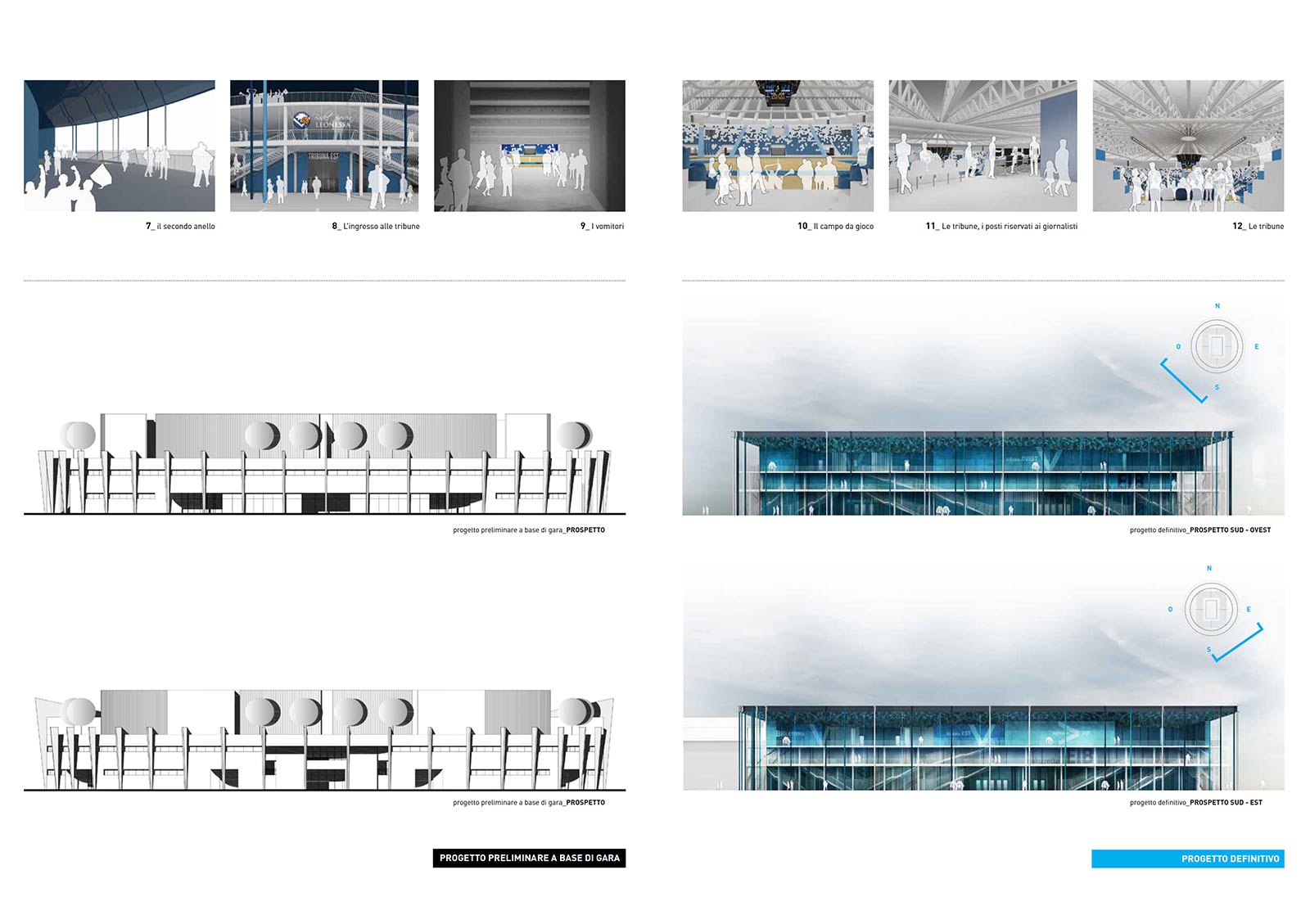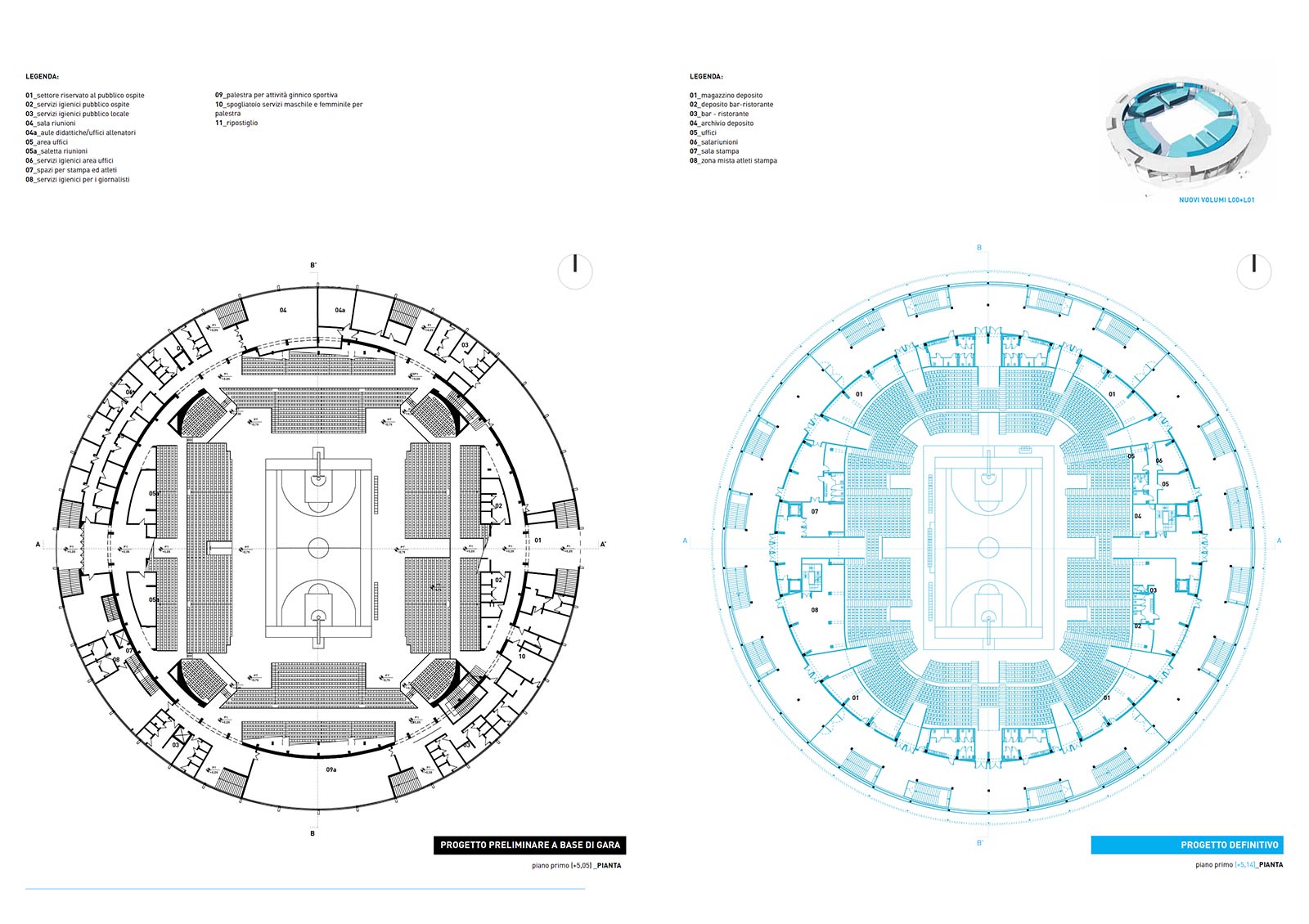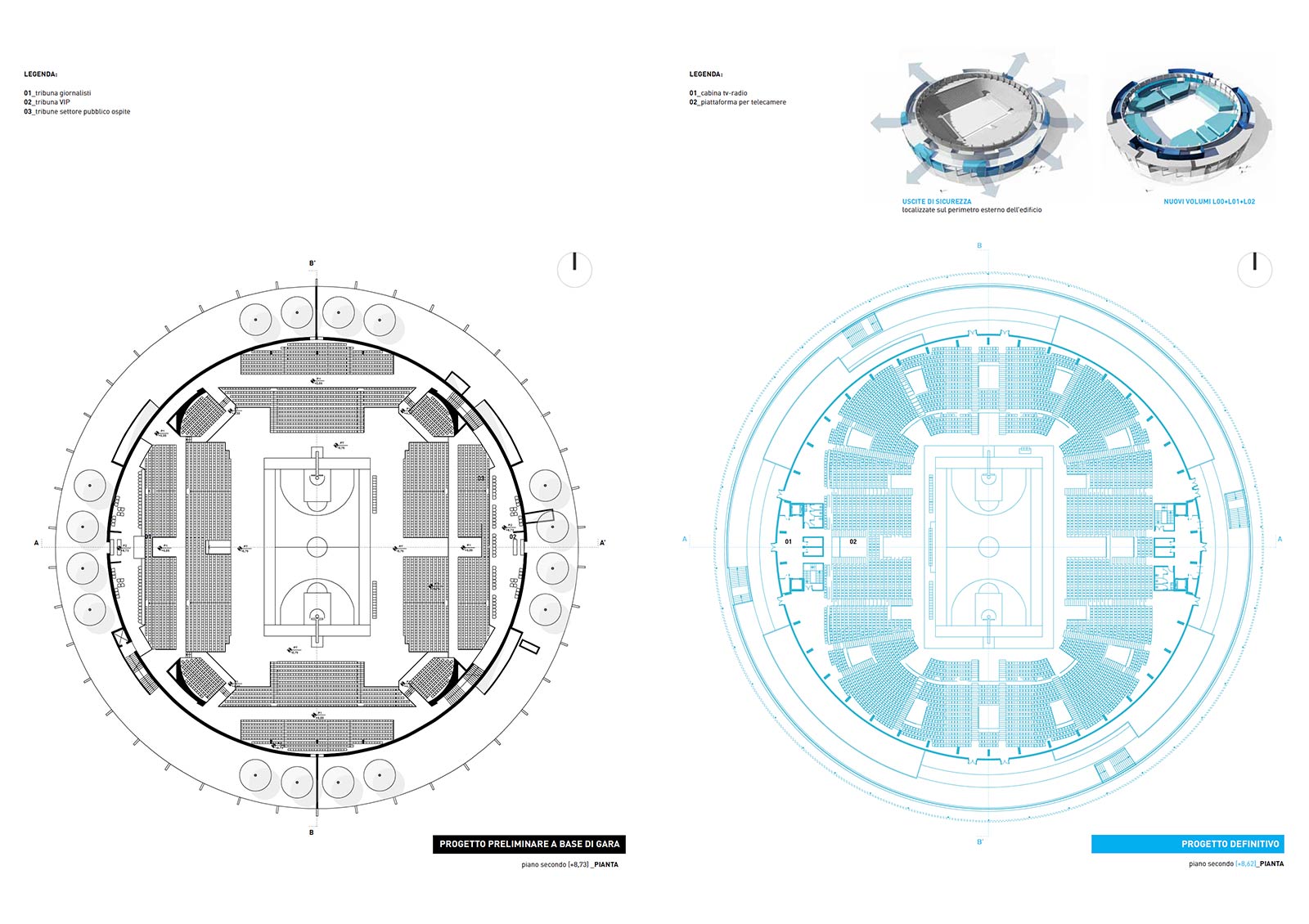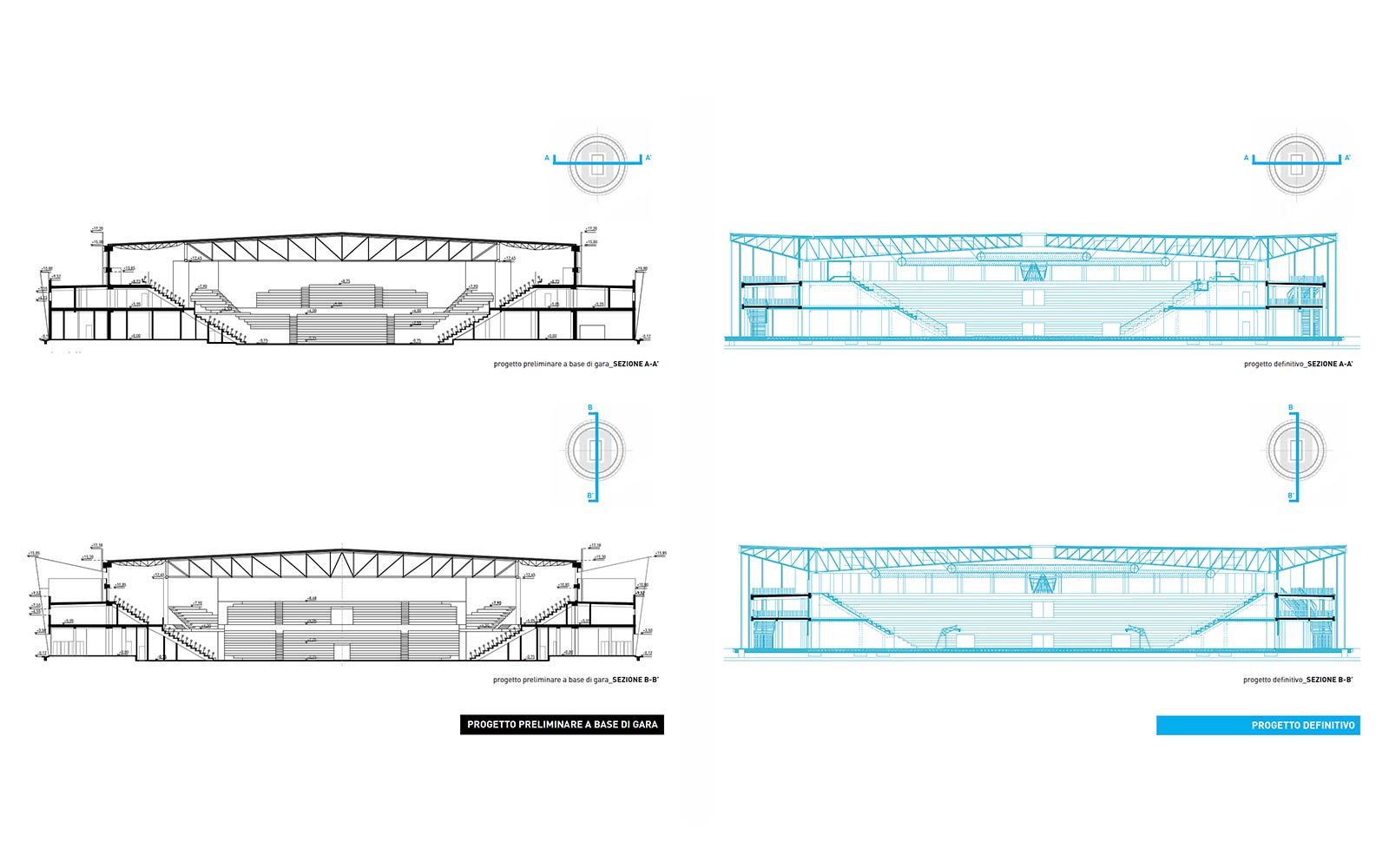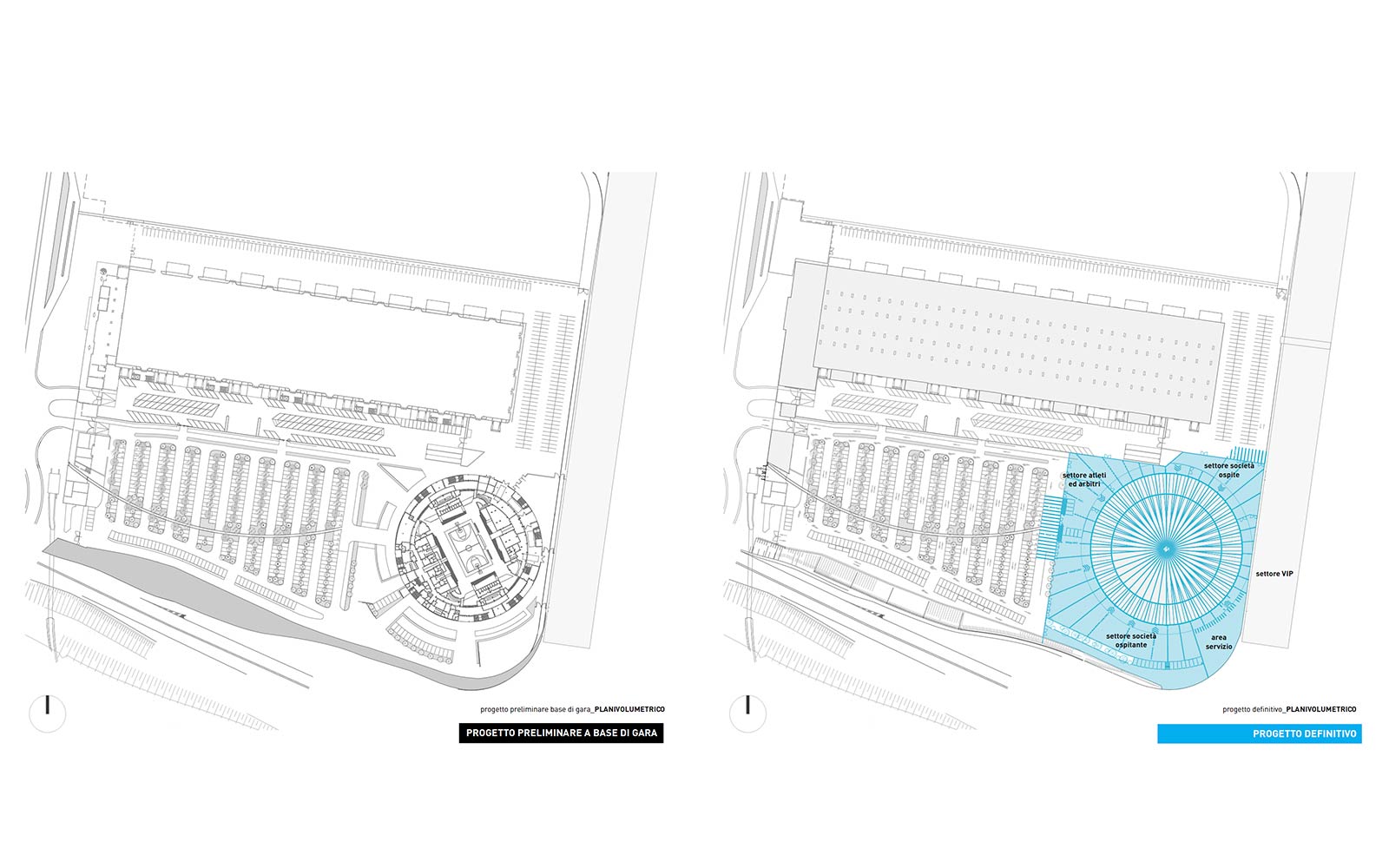 Renovation of the EIB building in Brescia
Brescia, Italy
2014

program: Restructuring and redevelopment of the EIB sports hall, extension of the stands for a total of 5,200 spectators, refurbishment of the structure, facades and roof. The project aims to create a flexible space that will be able to host various kinds of events: sporting events, conventions, concerts, and public shows
total area: 9 861 m2
client: Comune di Brescia
project: Alfonso Femia * with Gallucci & Terlizzi architetti associati
structural engineering: iQuadro Ingegneria
services engineering: Sisthema engineering
environmental sustainability and costs control: FOR engineering architecture
contractor: Italiana Costruzioni
images: ©Atelier(s) Alfonso Femia
"Once the backbone of the building system is revealed, the new roof becomes one of the predominant themes of the project: configured as the architectural element that characterizes the external part of the building, it takes on an important and symbolic role." AF
The project for the new Brescia Sports Hall stems from the idea of maintaining the structural skeleton of the existing building, stripping it of the elevations and coatings.
Once the backbone of the building system is revealed, the new roof becomes one of the predominant themes of the project: configured as the architectural element that characterizes the external part of the building, it takes on an important and symbolic role.
Although larger than in the original drawings, the new roof, made of steel trusses and insulated sheet panels, gives a sense of lightness to the building.
The new steel pillars support this disc placed on top of the building. Their alternation creates a sophisticated perspective device while the proportions and the height of the structure give a great sense of verticality and lightness to the facades of this sports hall.
In this way, the building acquires a new architectural identity.