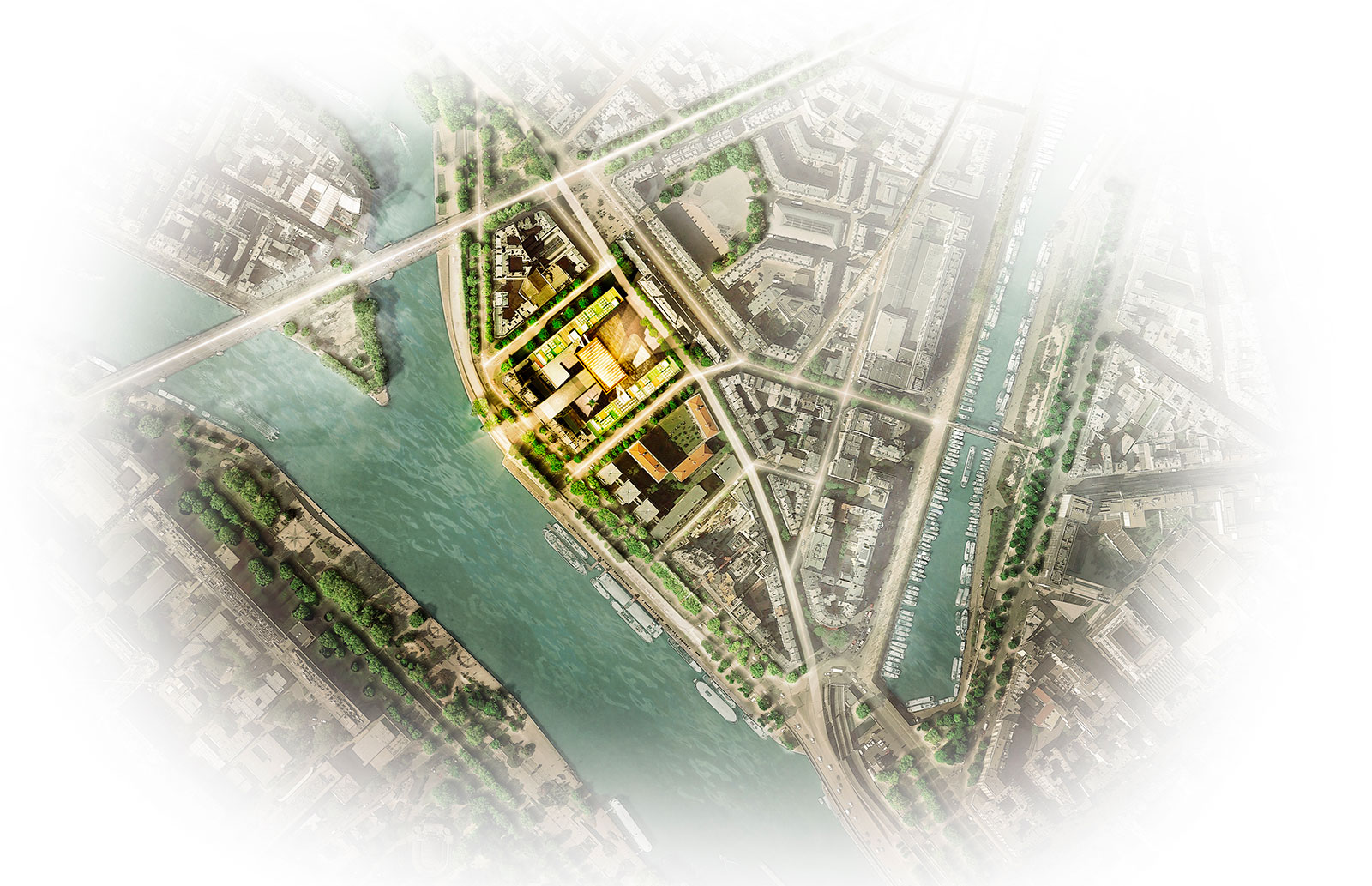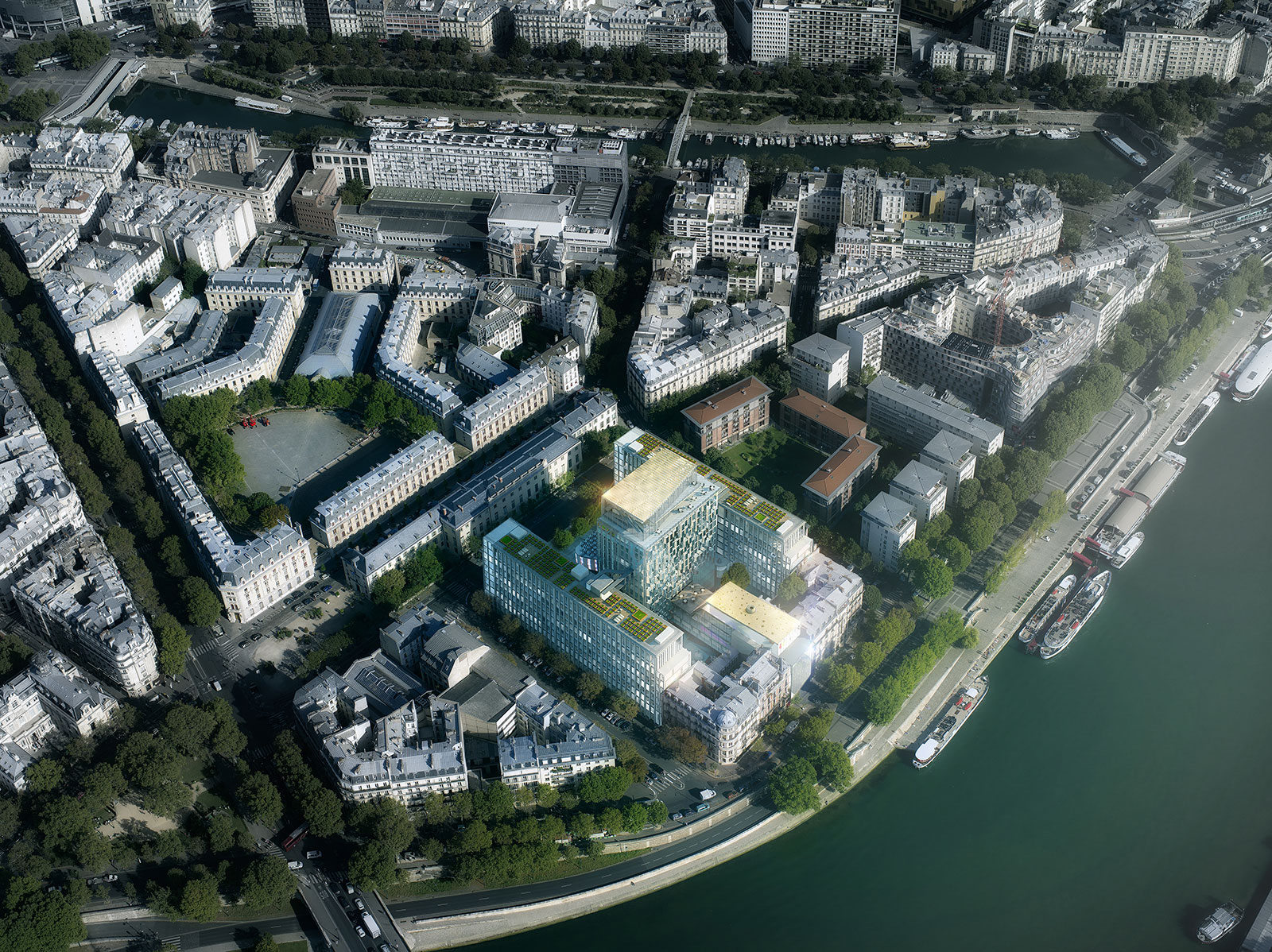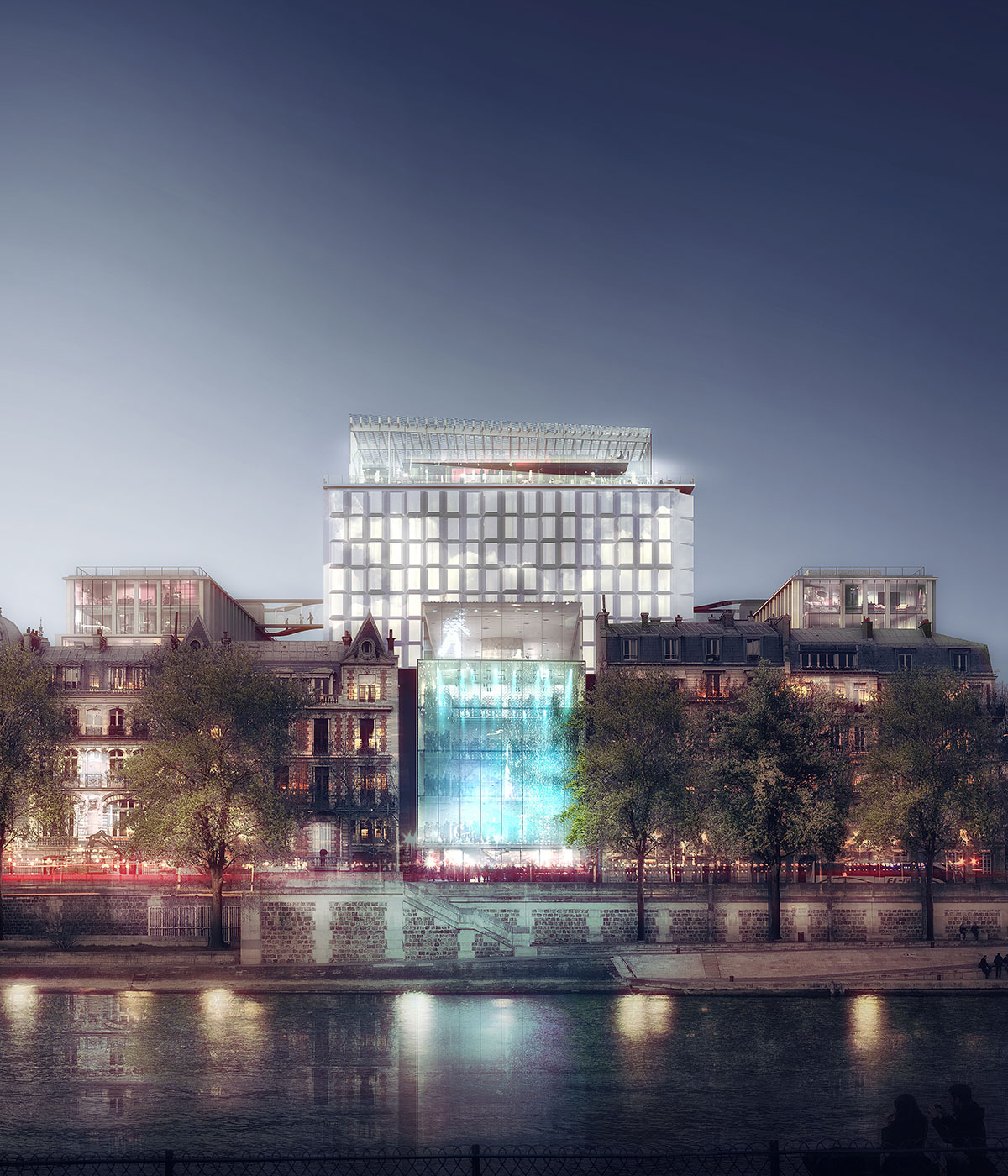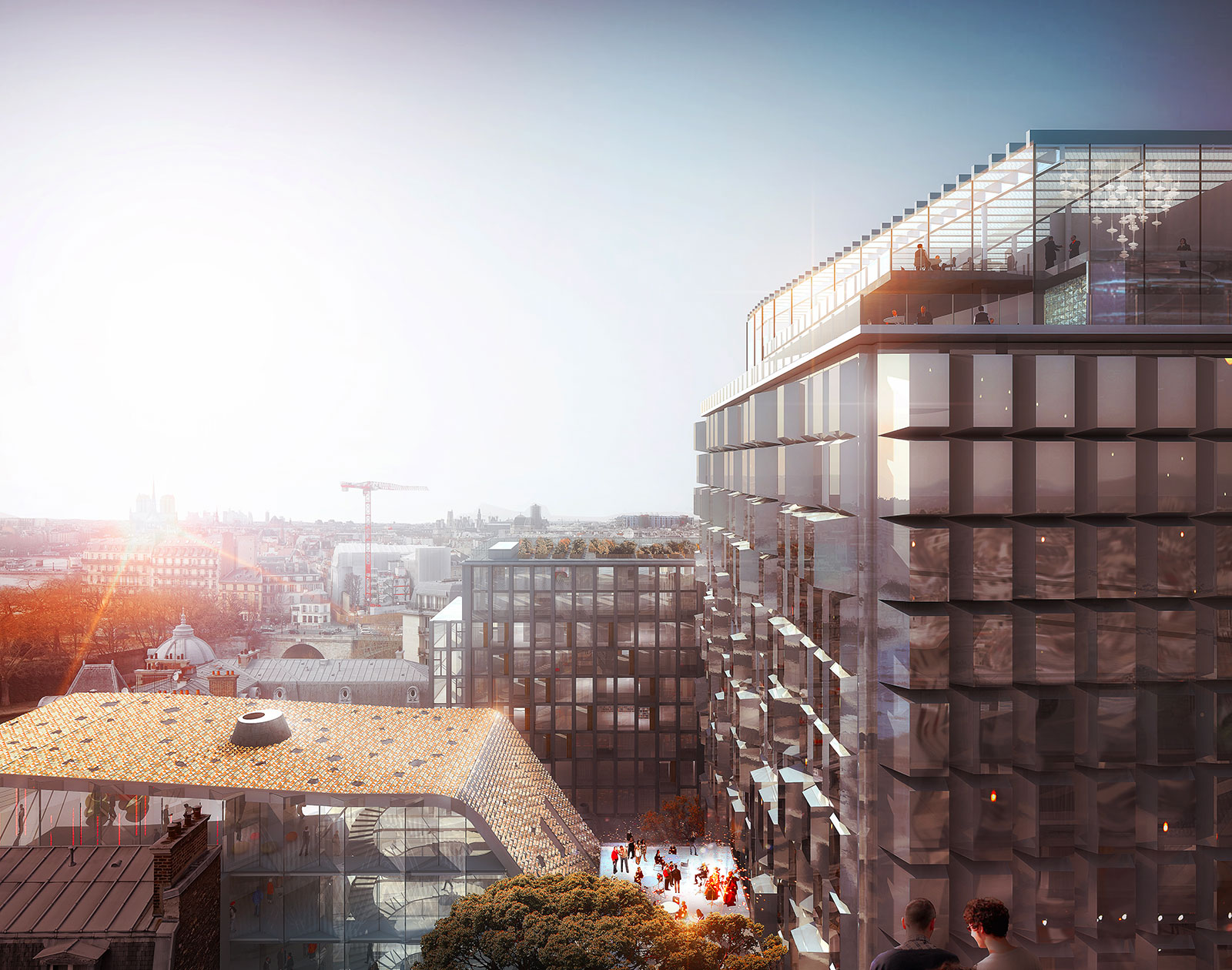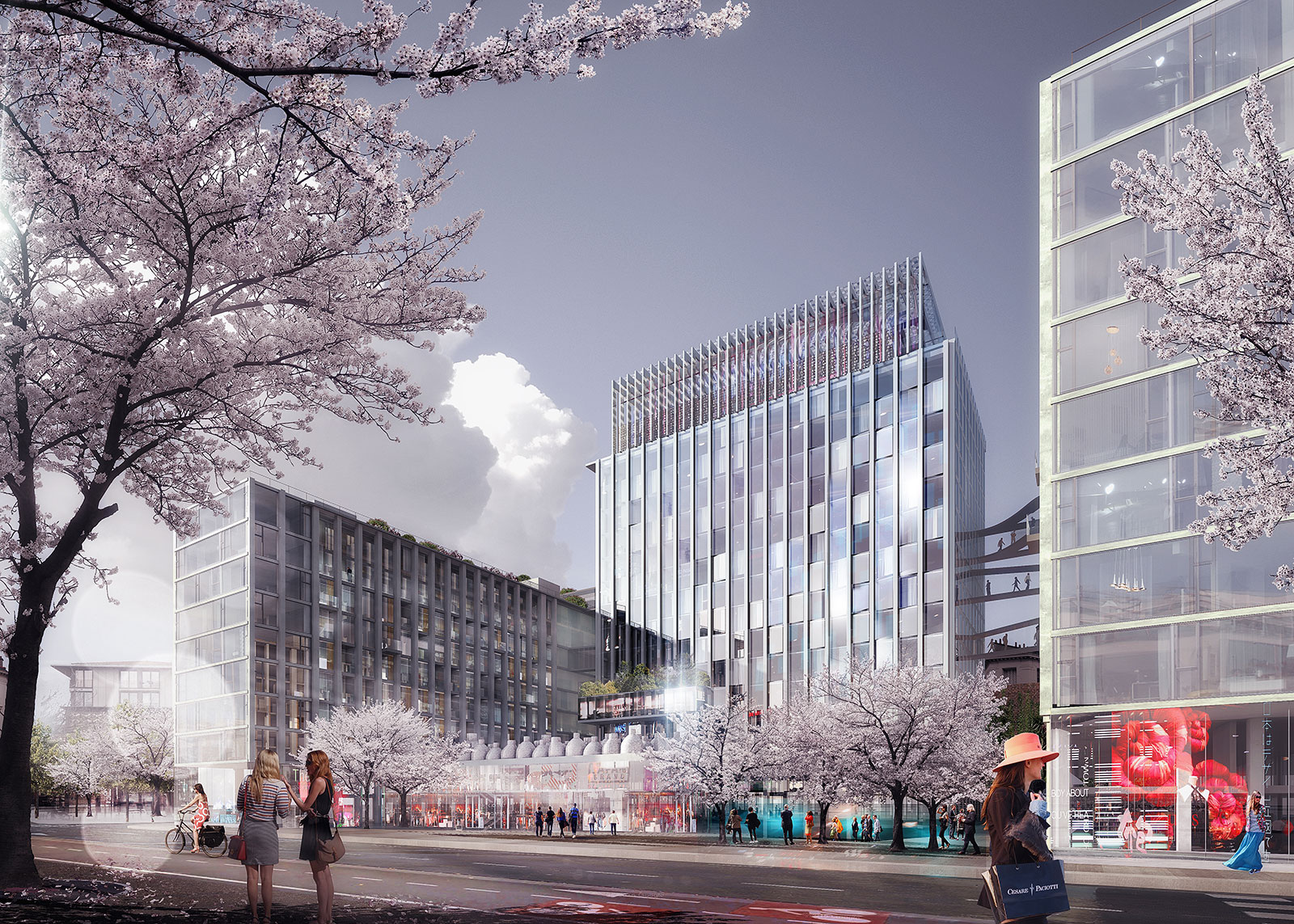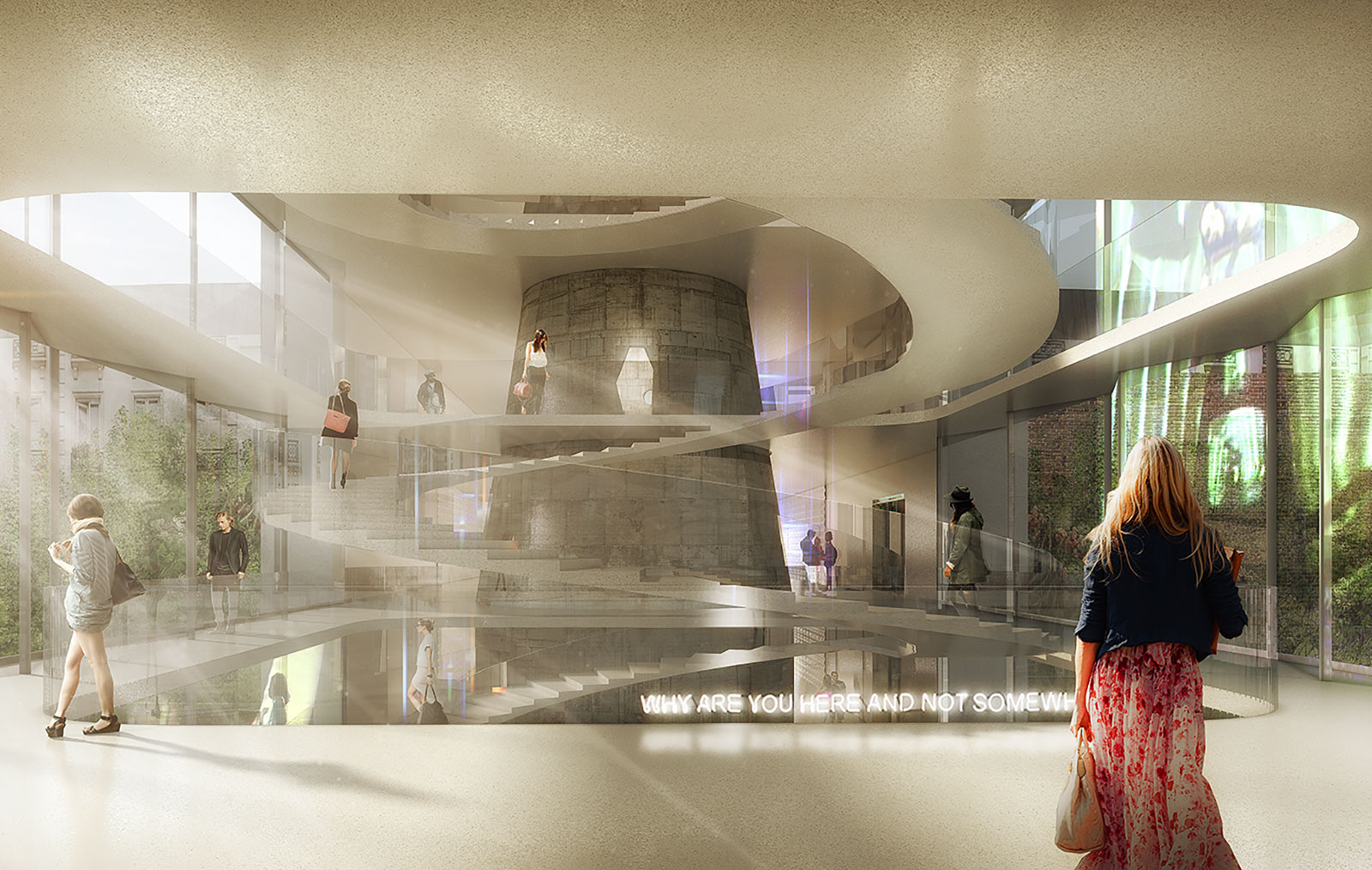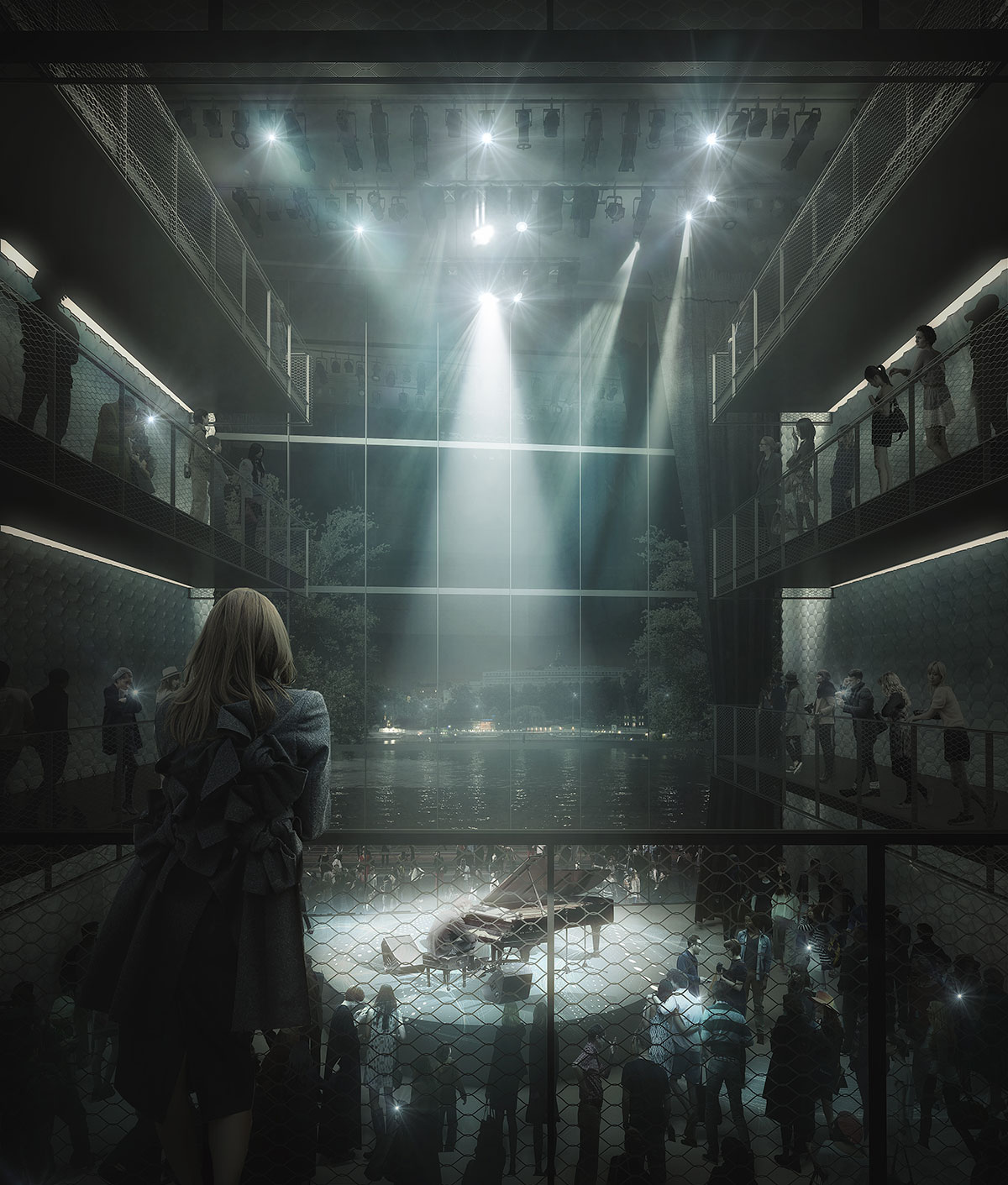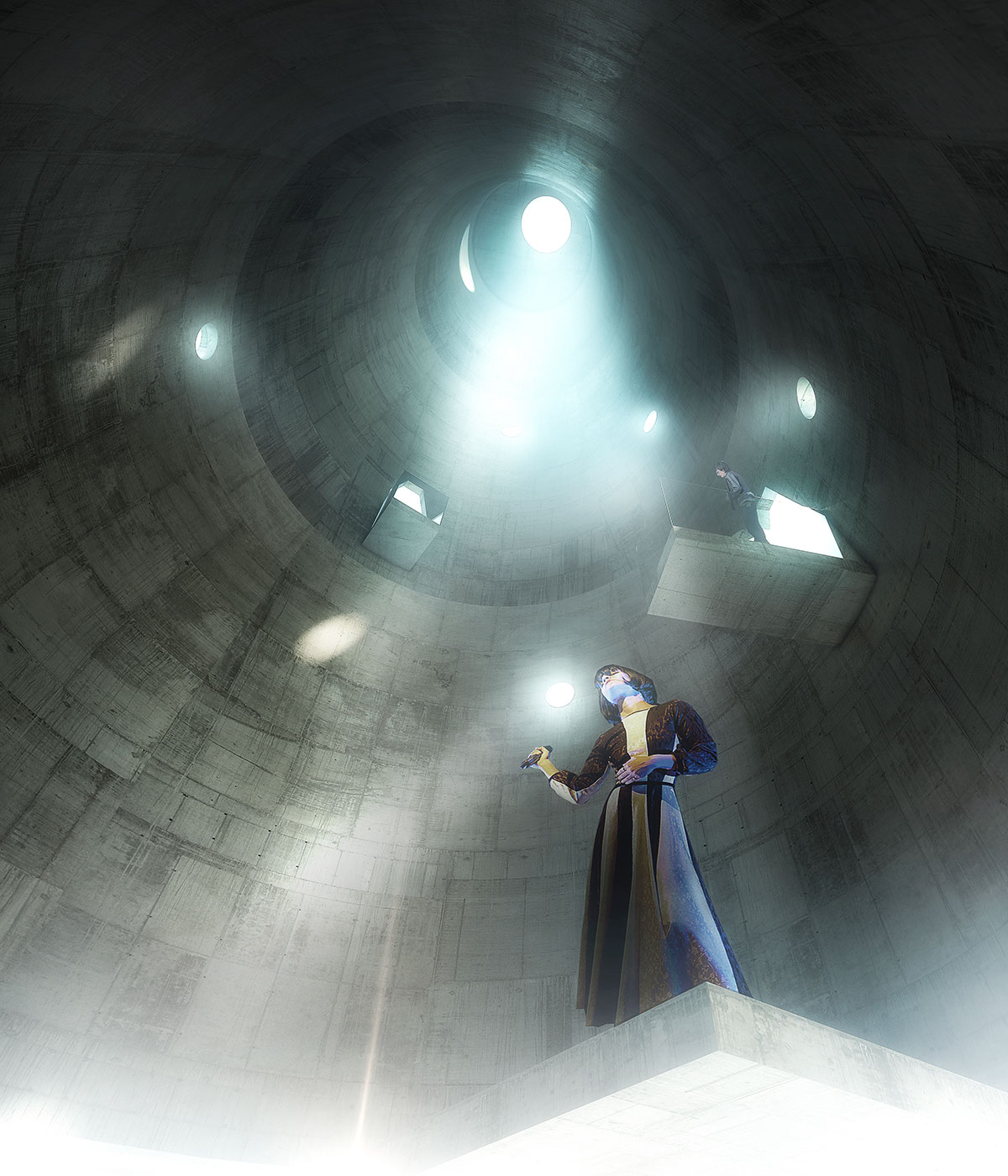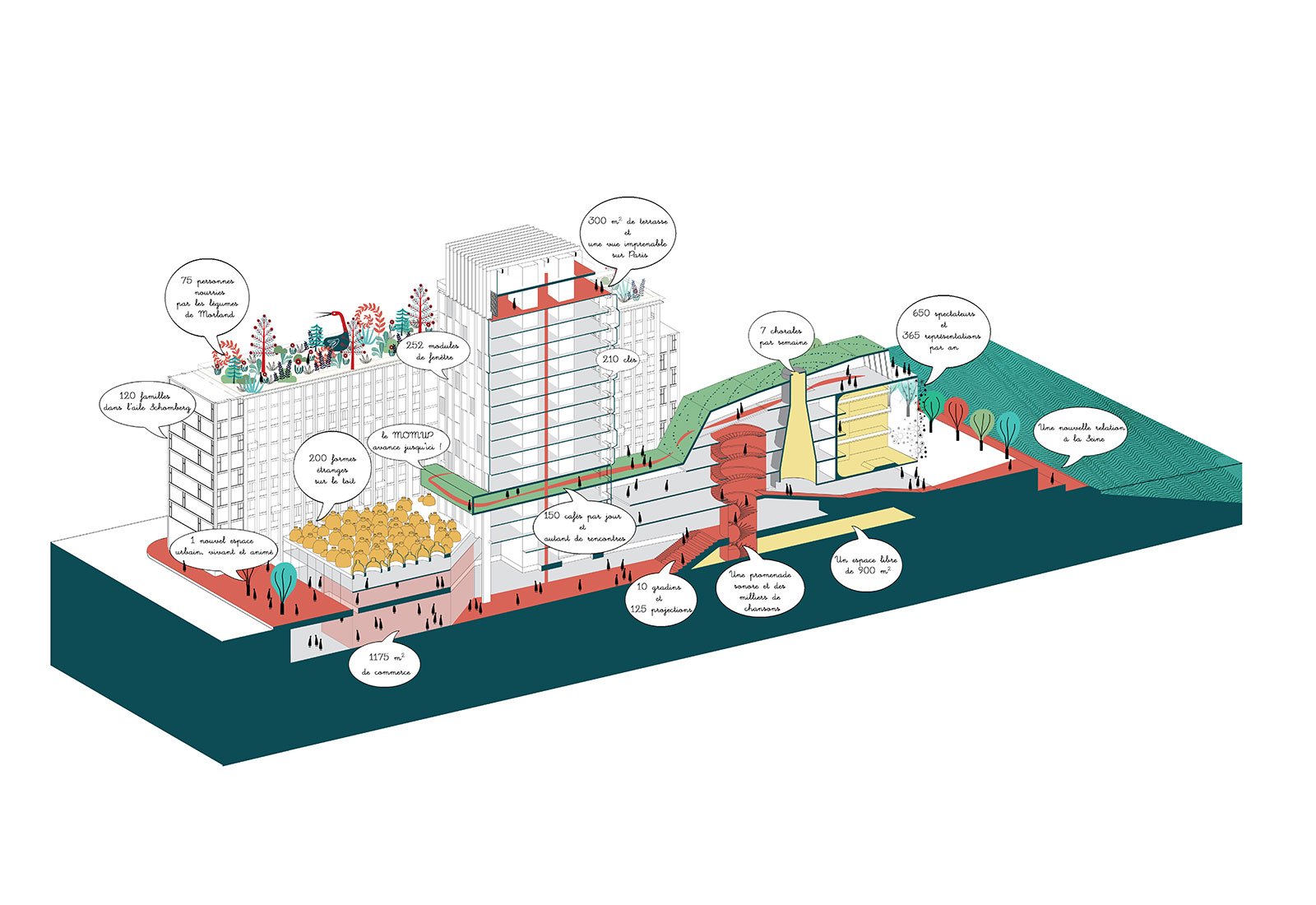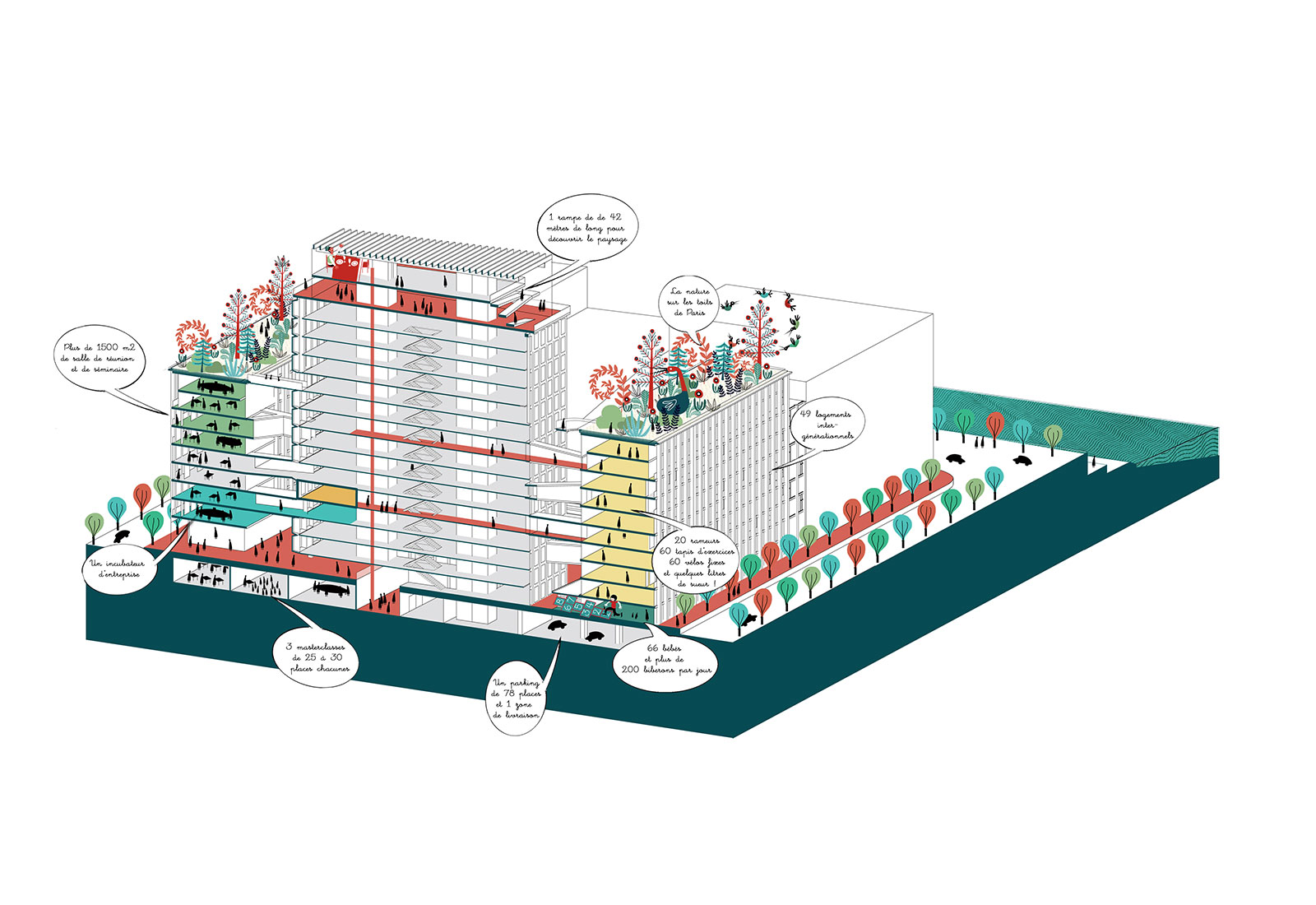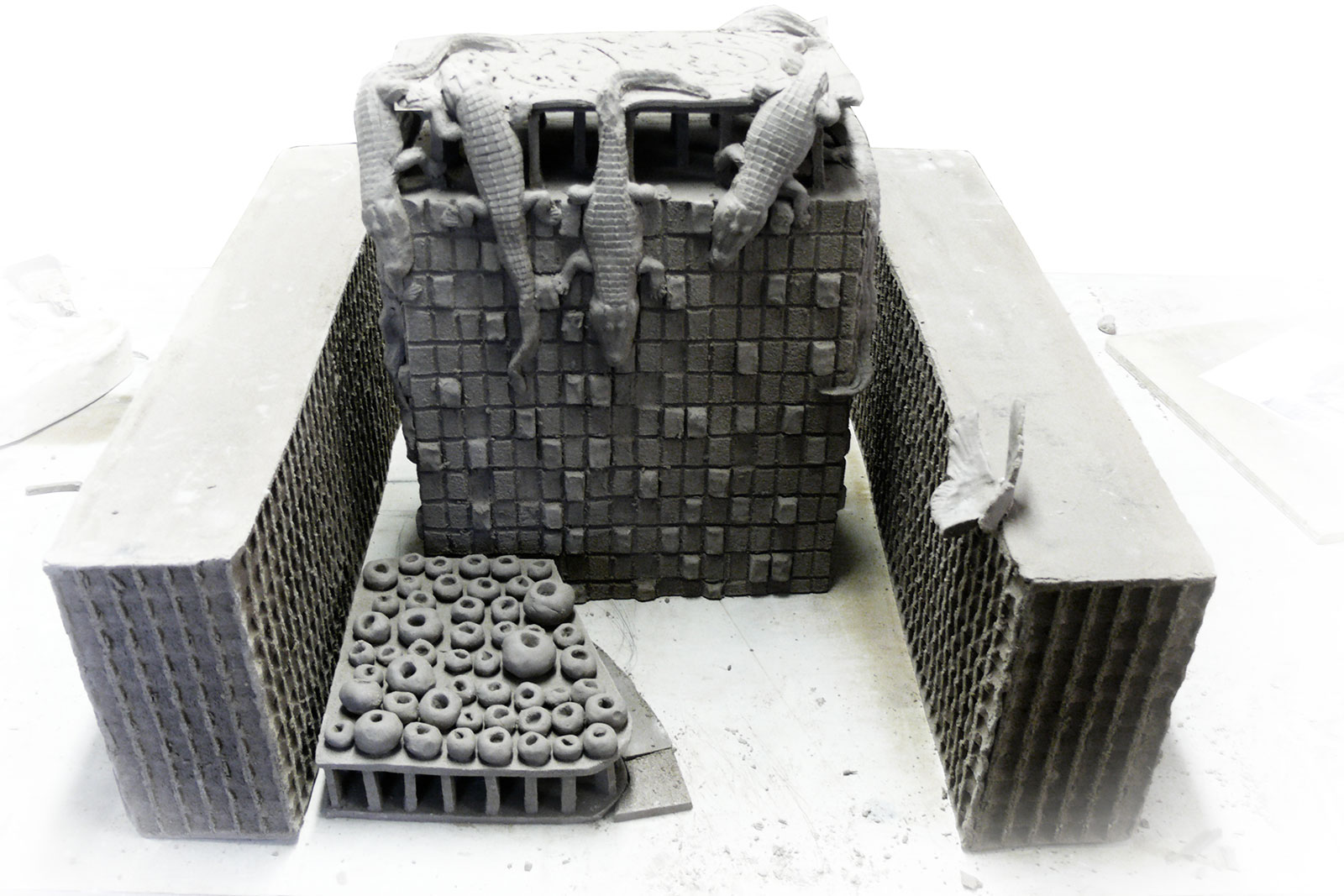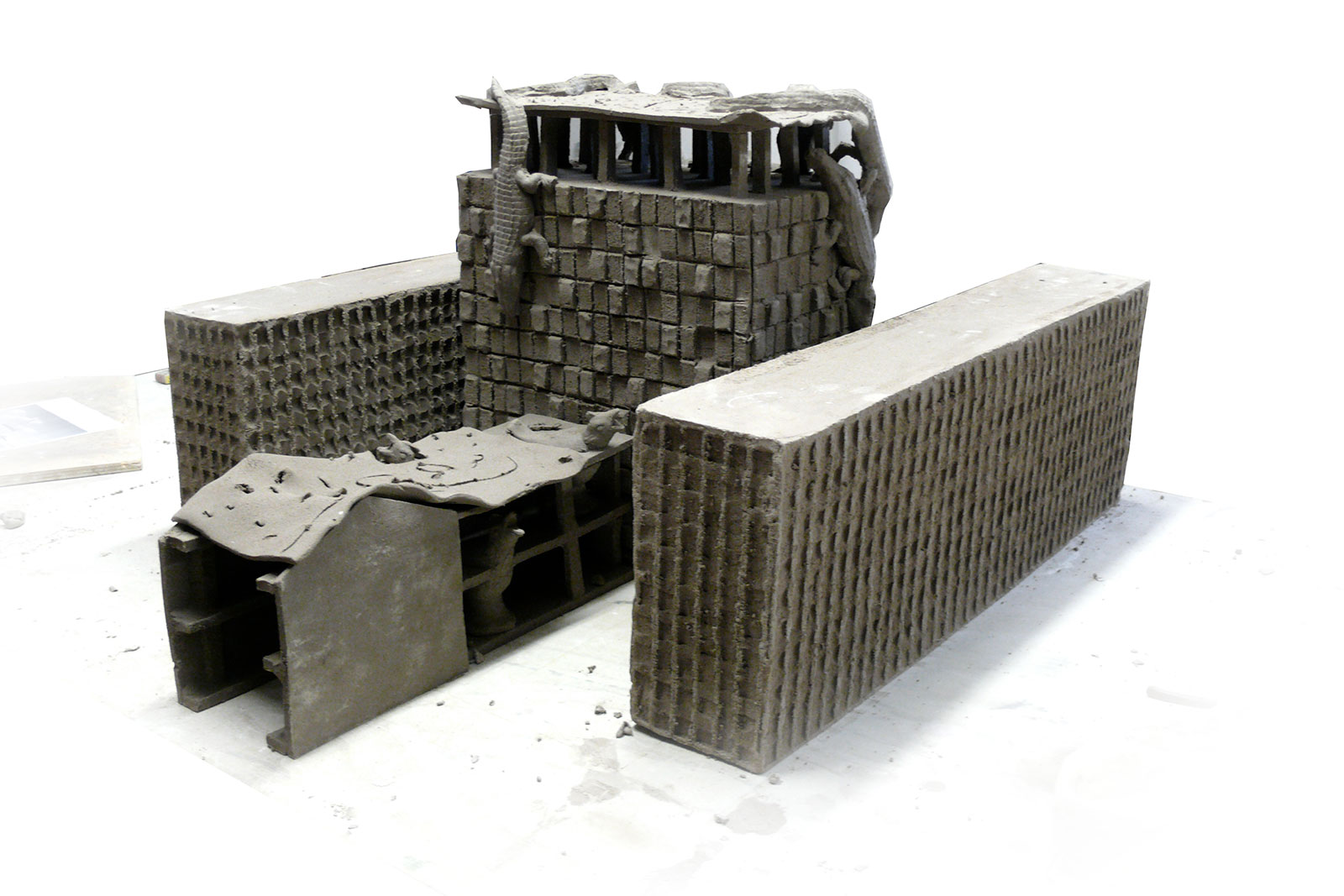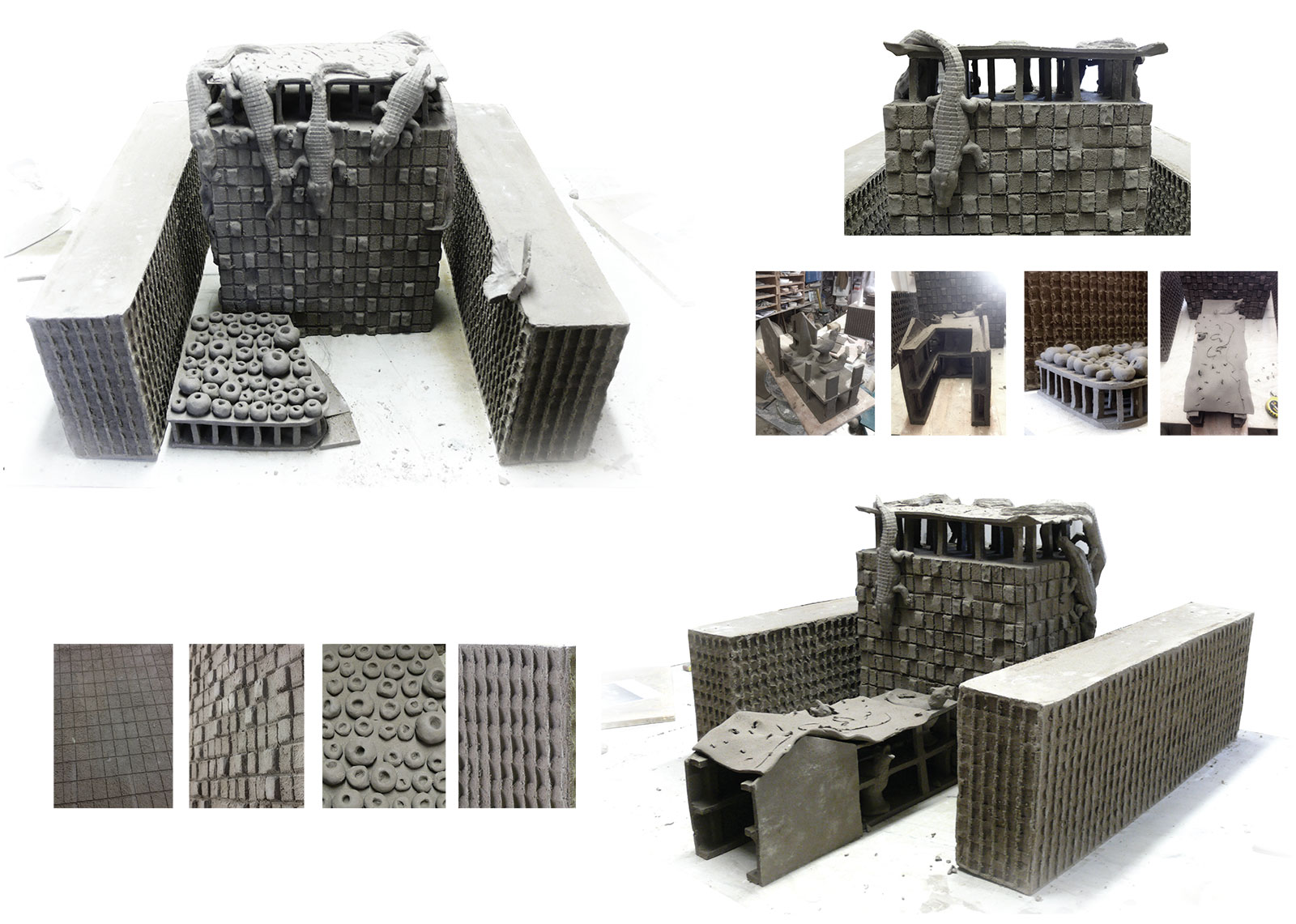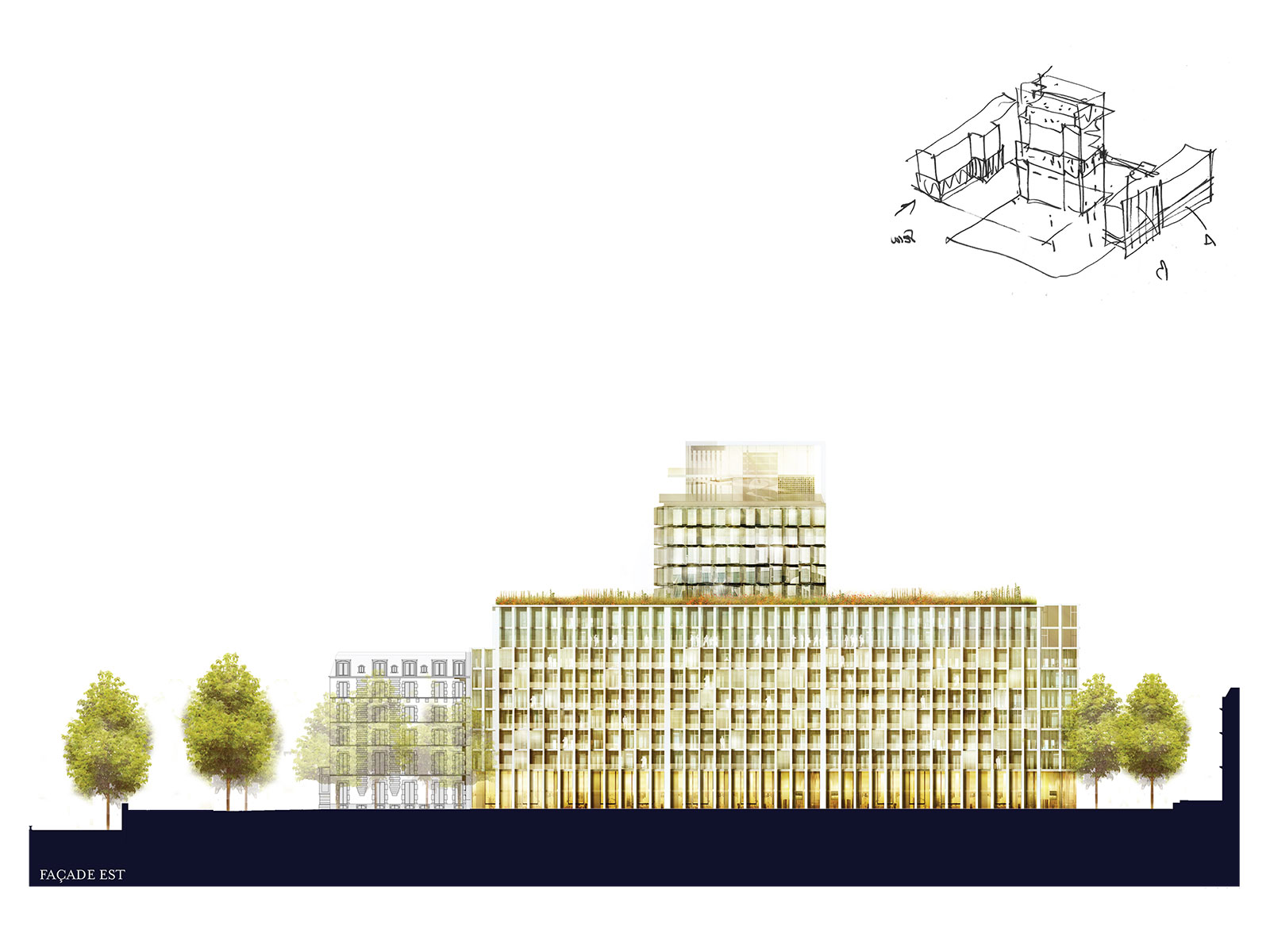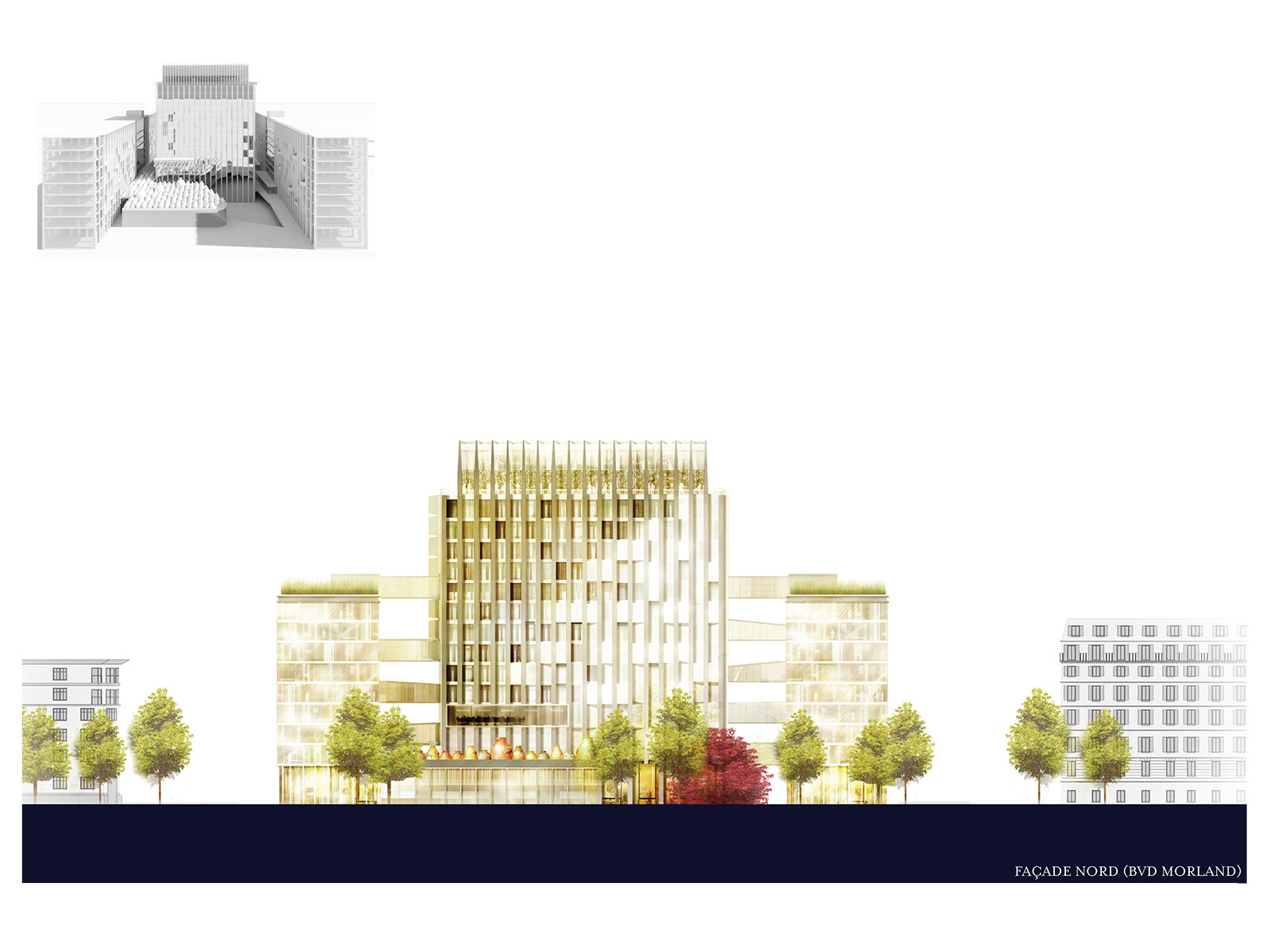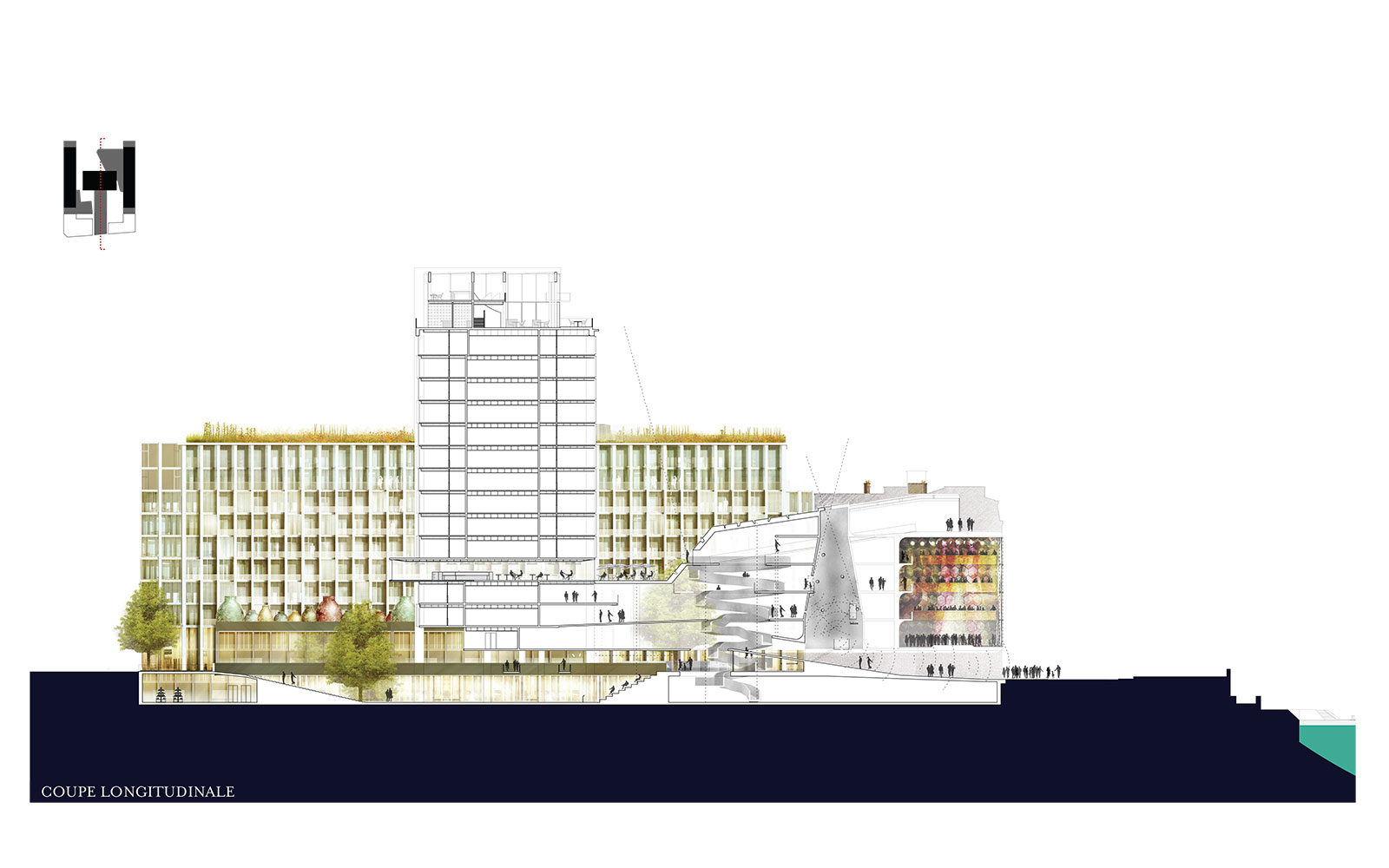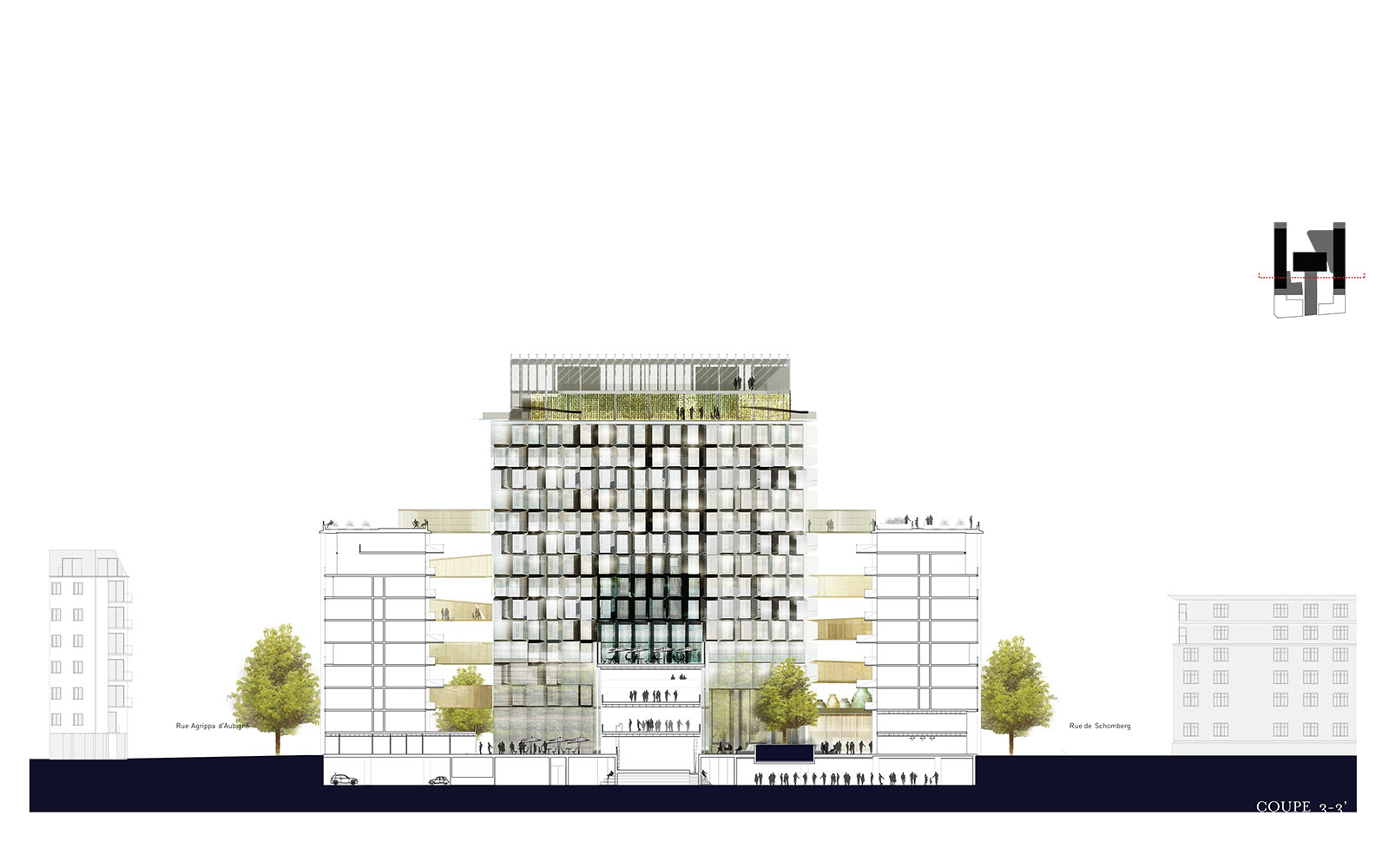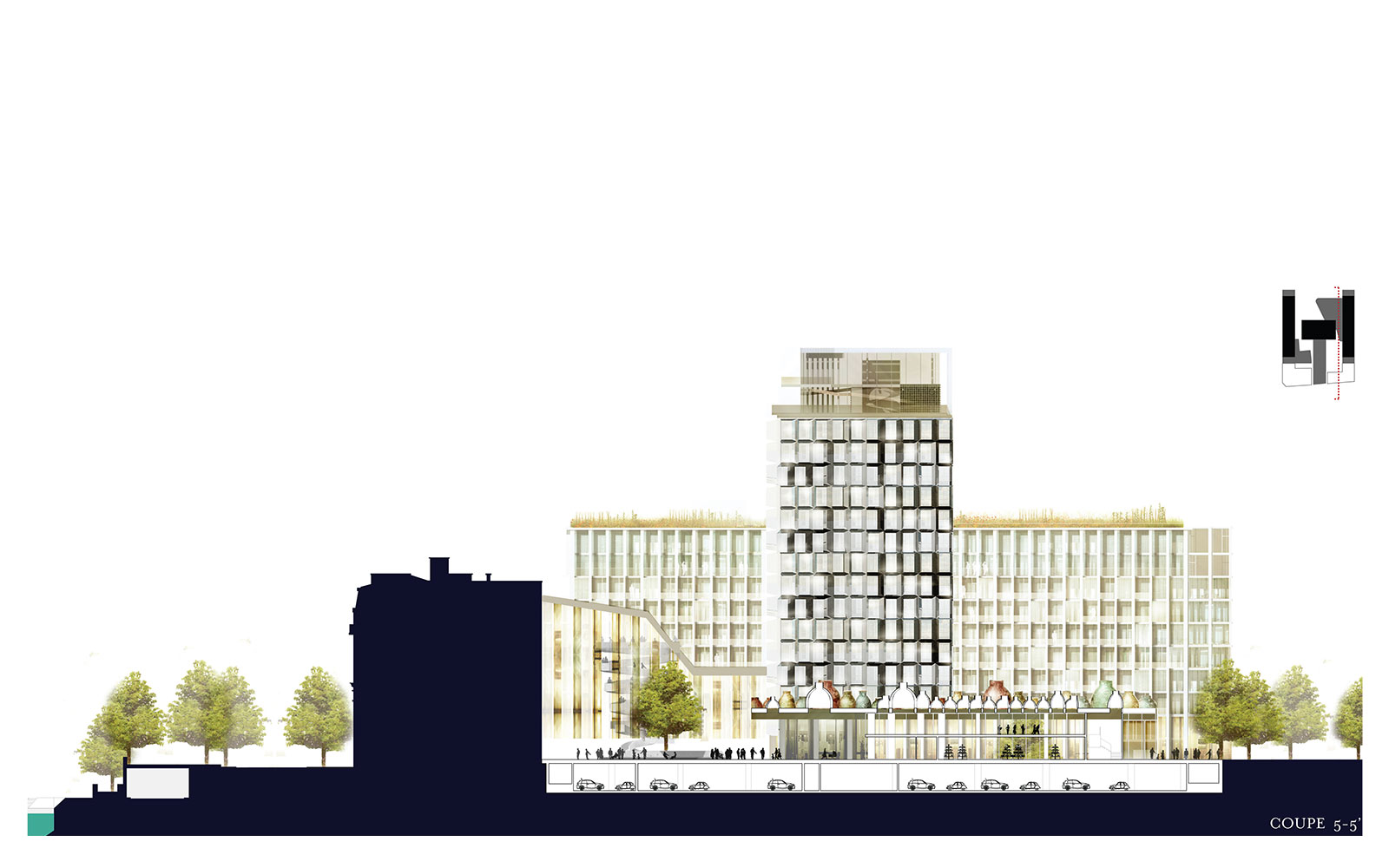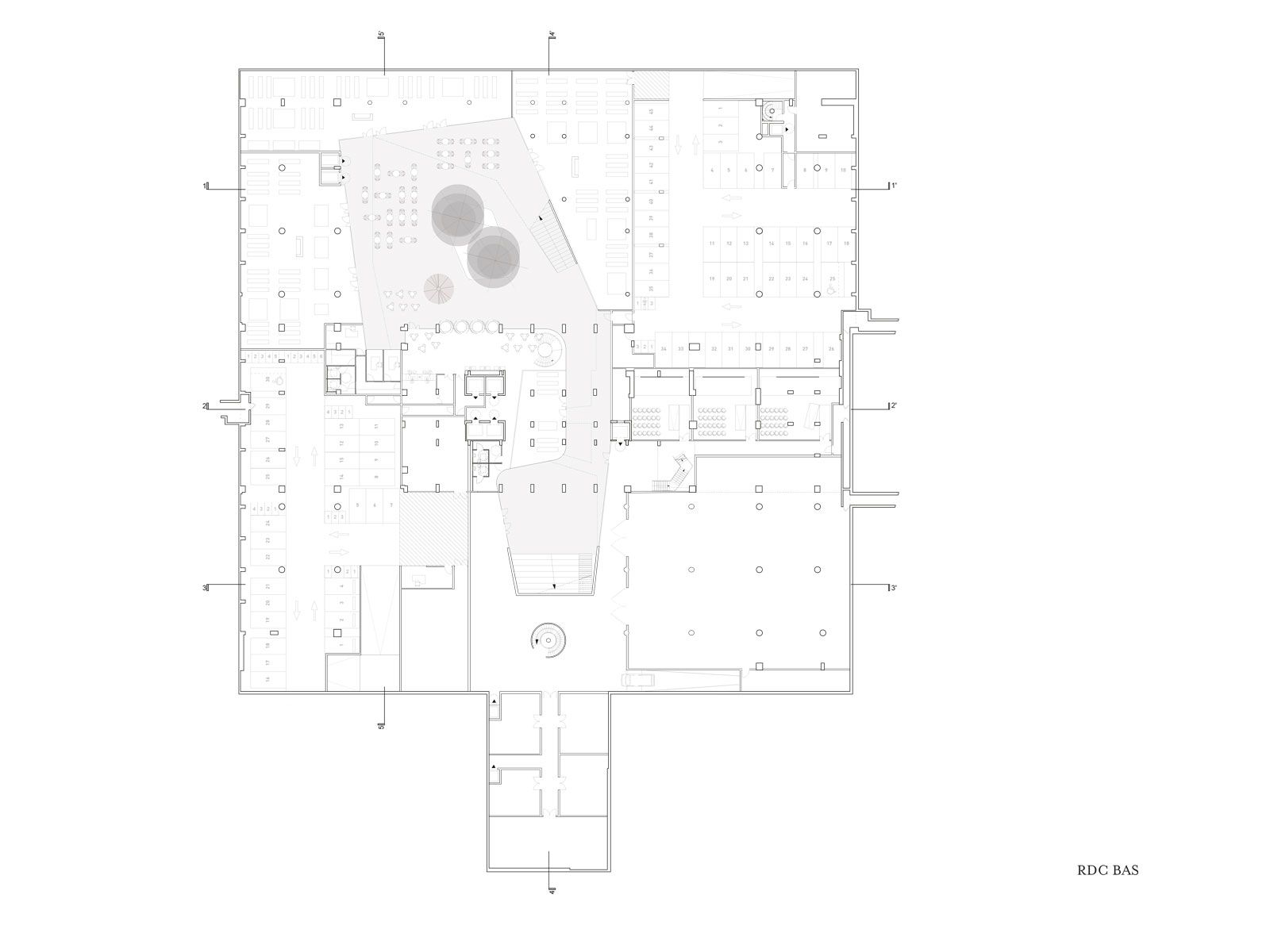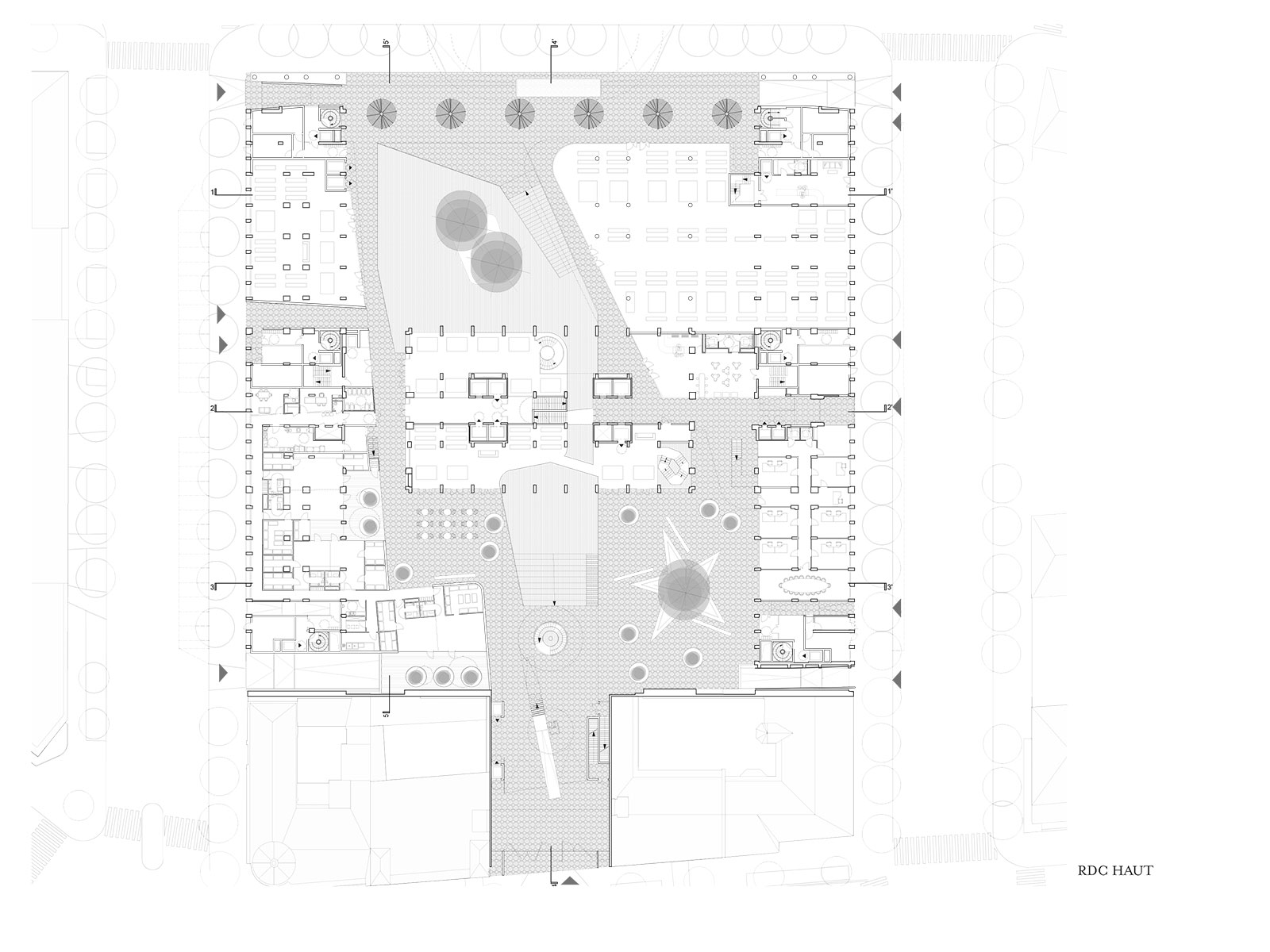 Requalification of the Morland building
Paris, France
2015

program: Redevelopment of the Morland building which includes a nursery with 66 cribs, shops, offices for startup businesses, apartments, French Song and Popular Cultures Museum (MOMUP), 90 room hotel, roof gardens.
> total area: 40 115 m2
> floor area:
> nursery: 644 m2
> offices for startup businesses: 1 623 m2
> shops: 2 405 m2
> apartments: 13 903 m2
> museum MOMUP: 6 079 m2
> hotel/restaurant: 15 461 m2
client: Ville de Paris
project: Alfonso Femia * with
city planner: Amine Benaissa
landscaper: Agence Franck Neau
interior design: Studio Putman
structural engineering: Artelia Bâtiment et Industrie
developer: Eiffage Immobilier IDF
images: ©Atelier(s) Alfonso Femia & CC79
model: ©Atelier(s) Alfonso Femia, Danilo Trogu
illustrations: ©Annalisa Beghelli / Ciné-Pub
"A building tour becomes an immediate discover,
transforms our perception of a place, volumes and spaces." AF
Some places, in a city, are still intimately linked to the time of their creation.
Writing, spatial Relationships, Atmosphere.
They seem to be lost, out of times.
Particularly if this place is a building and a gloomy one.
But it exists! It is there!
It established a relationship with the city; as inactive as it can be.
Its presence is both obvious and invisible.
Maybe it already disappeared from the imagination of the people living the city, from the eyes of the passers-by.
Some meetings were written at a precise moment of our history.
A building tour becomes an immediate discover,
transforms our perception of a place, volumes and spaces.
The eyes must be sincere.
Looking for a point of contact, with patience.
Walking around the building, going closer, going far away.
Searching to understand if it developed a soul that can be expressed under a new light.
In these first moments, the accumulation of feelings, perceptions, thoughts indicate to us some Possibles.
Dialog, Strategies, Actions.
• PROJECT VIDEOS:
>
Breakfast facing Morland