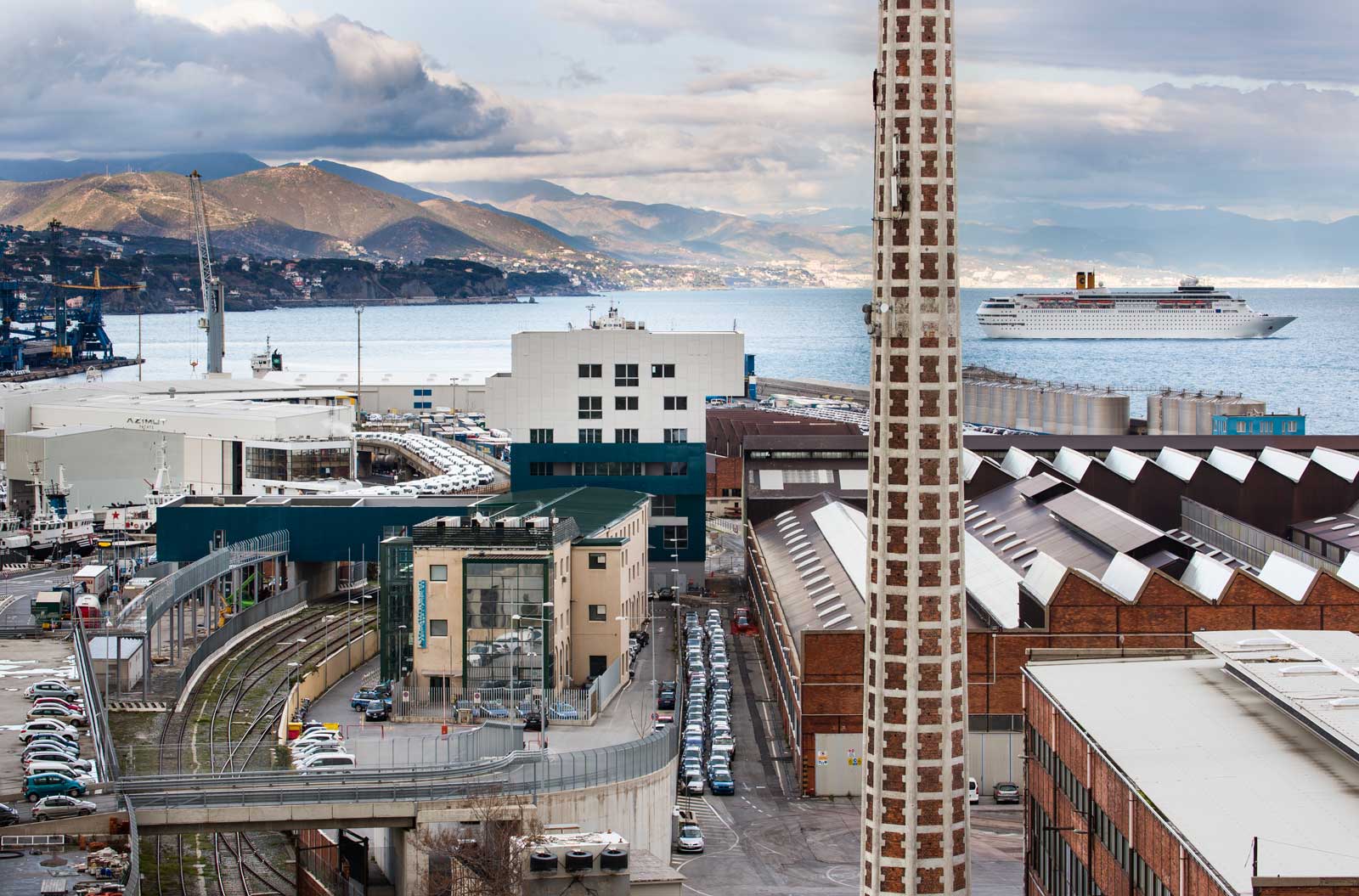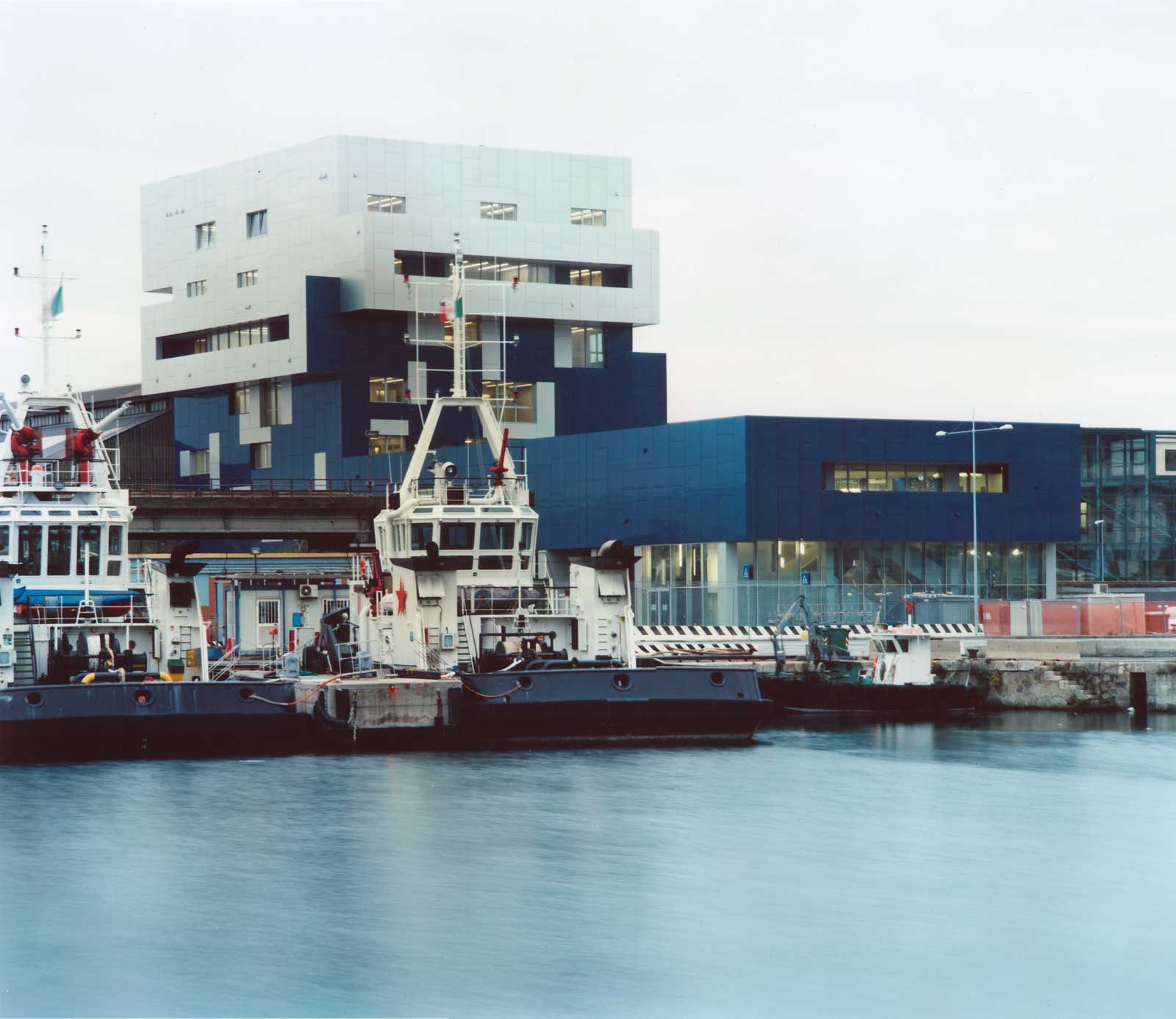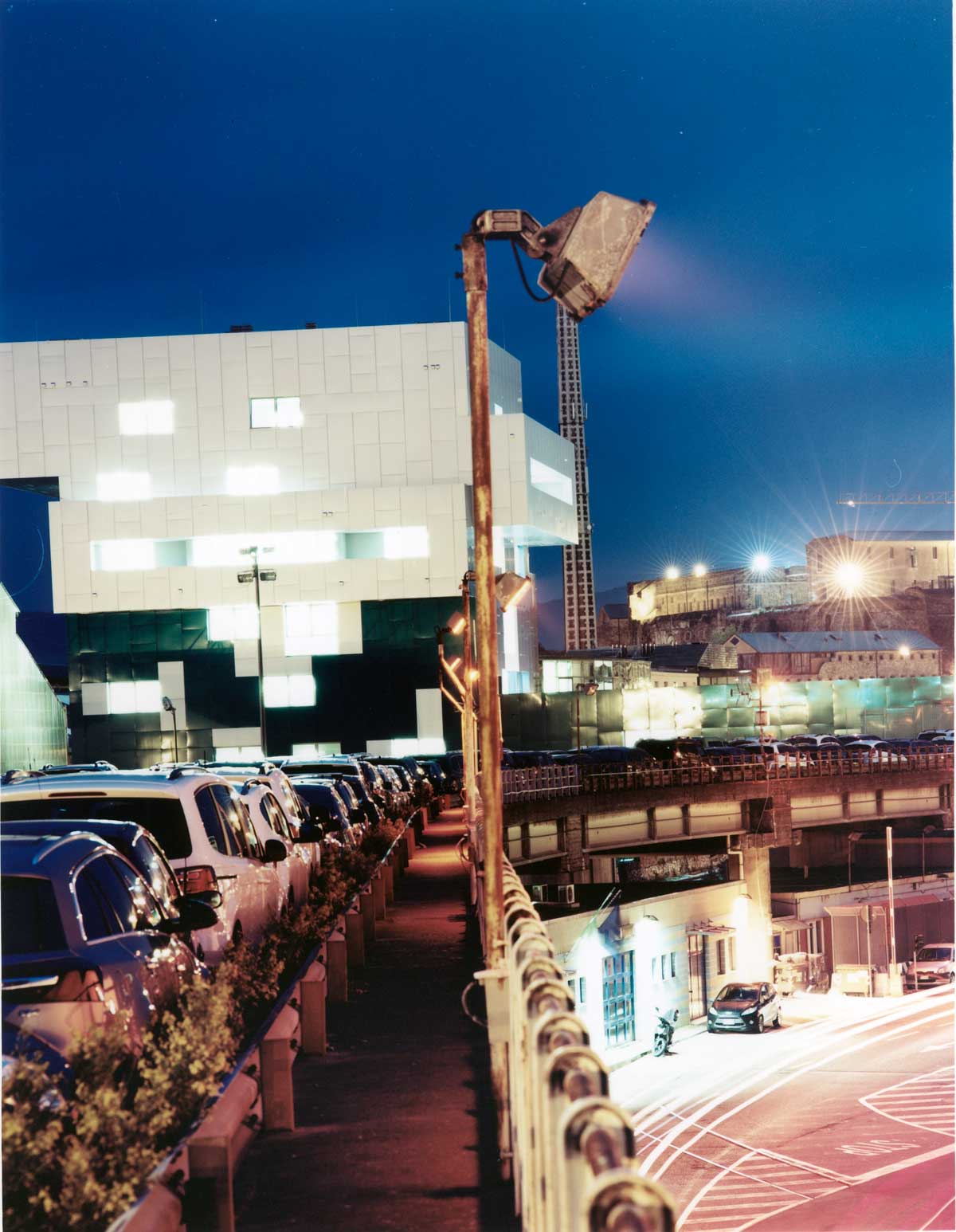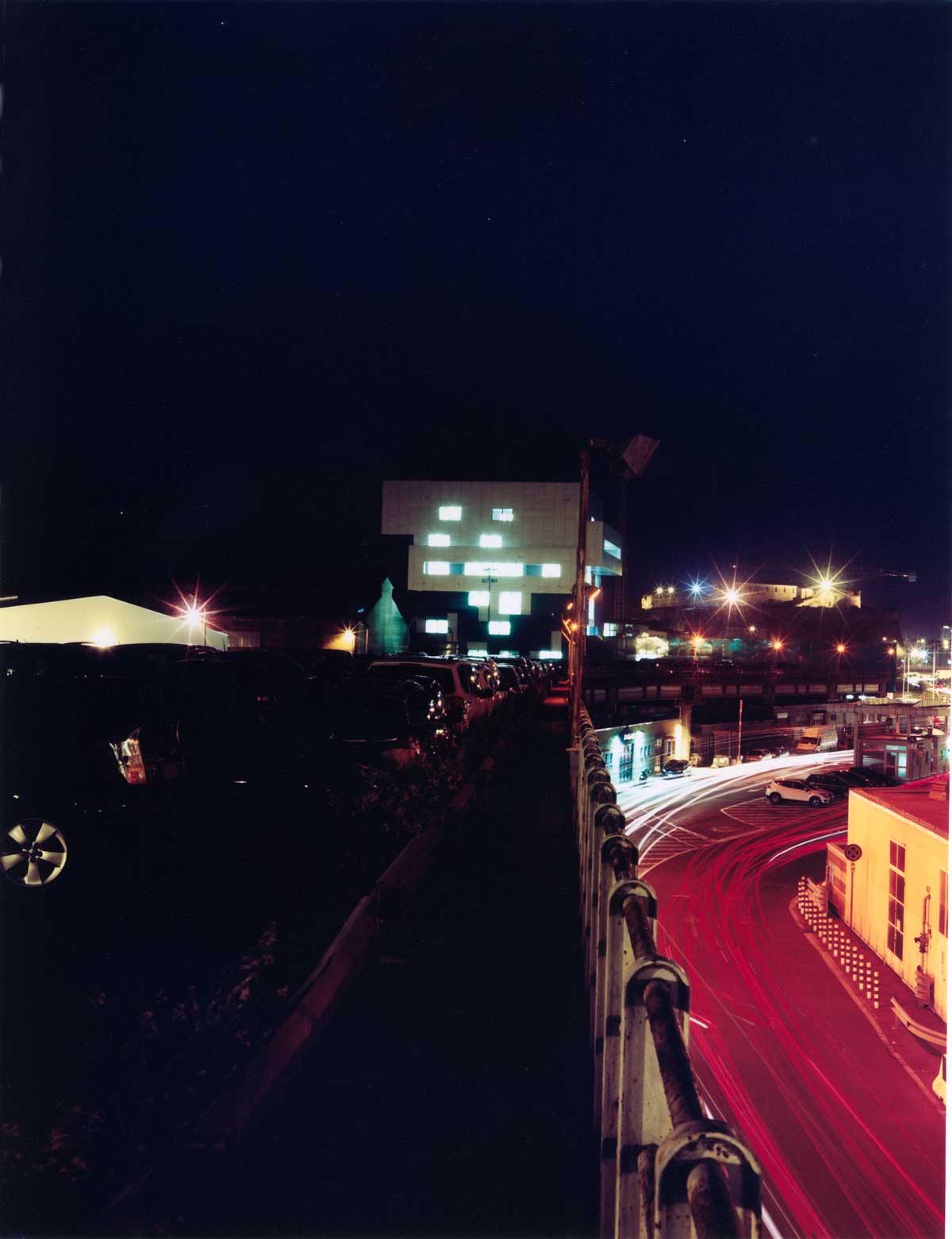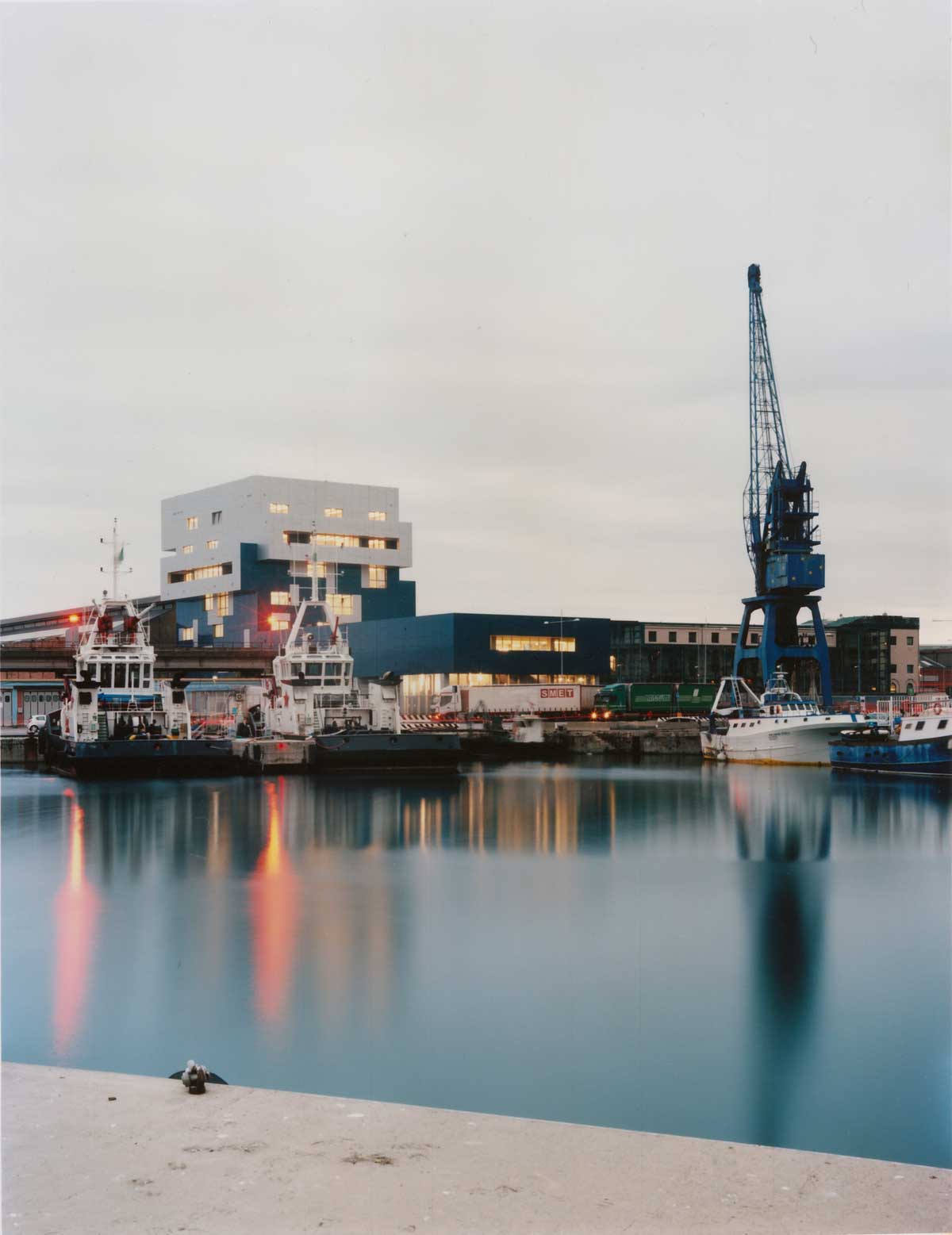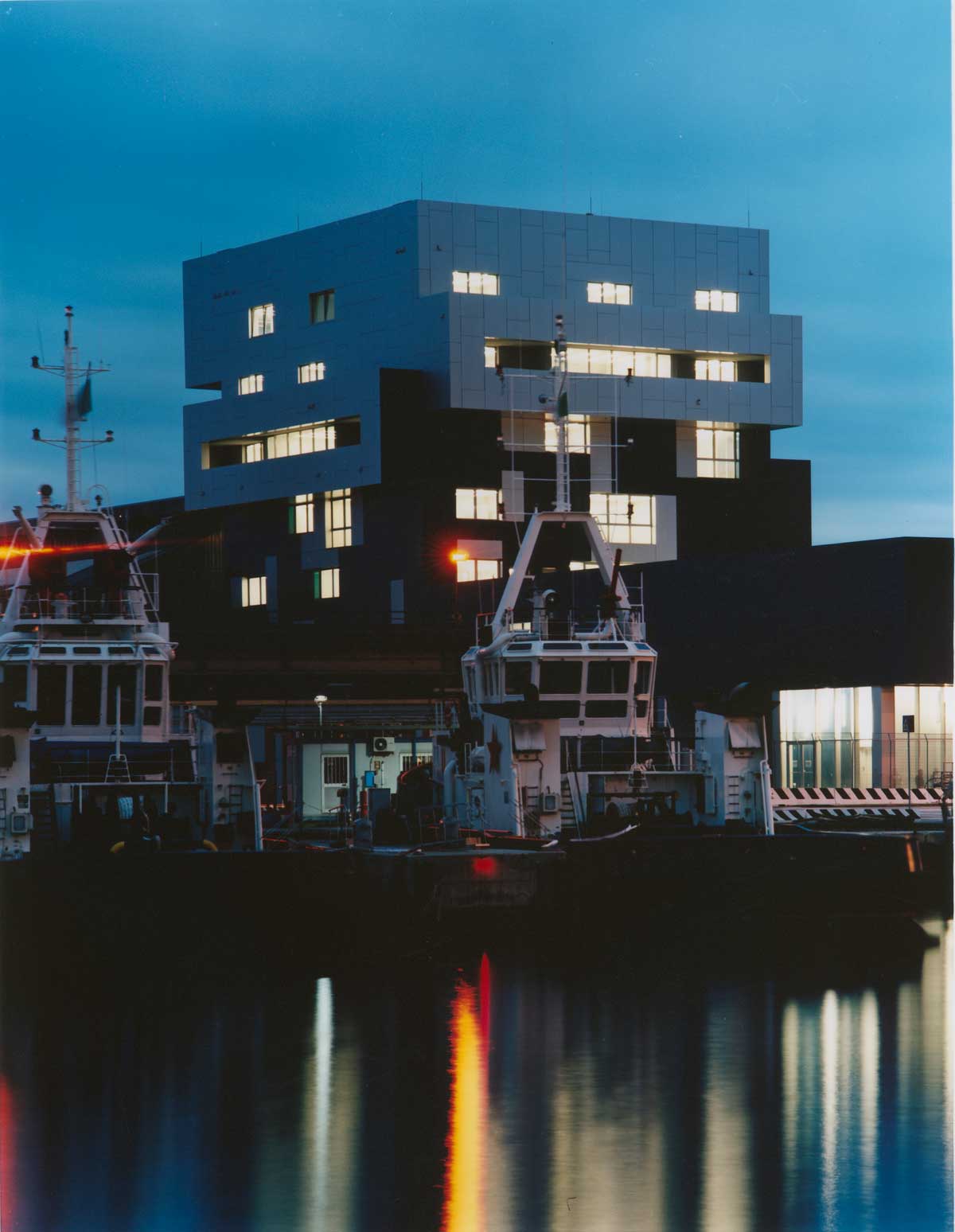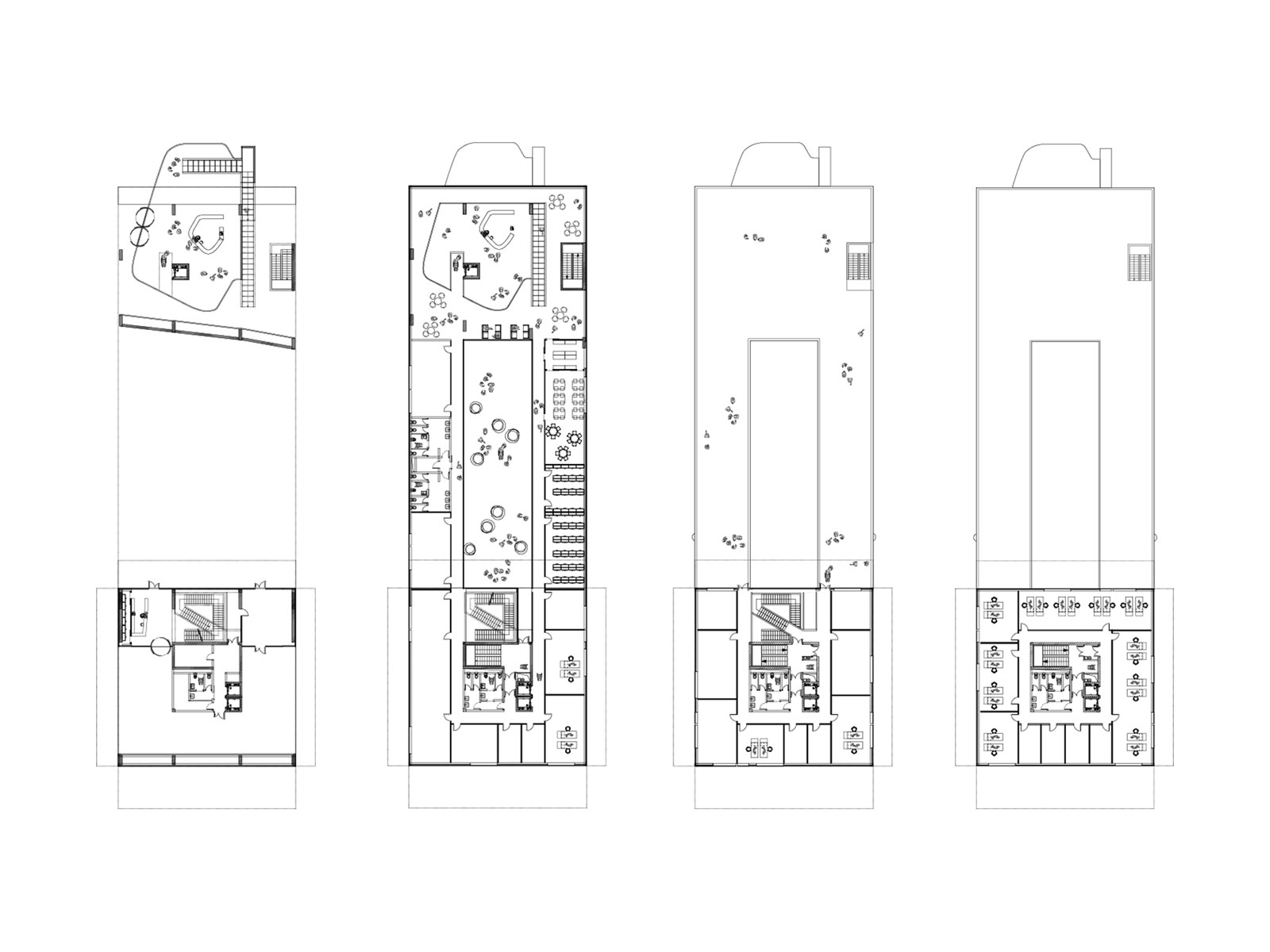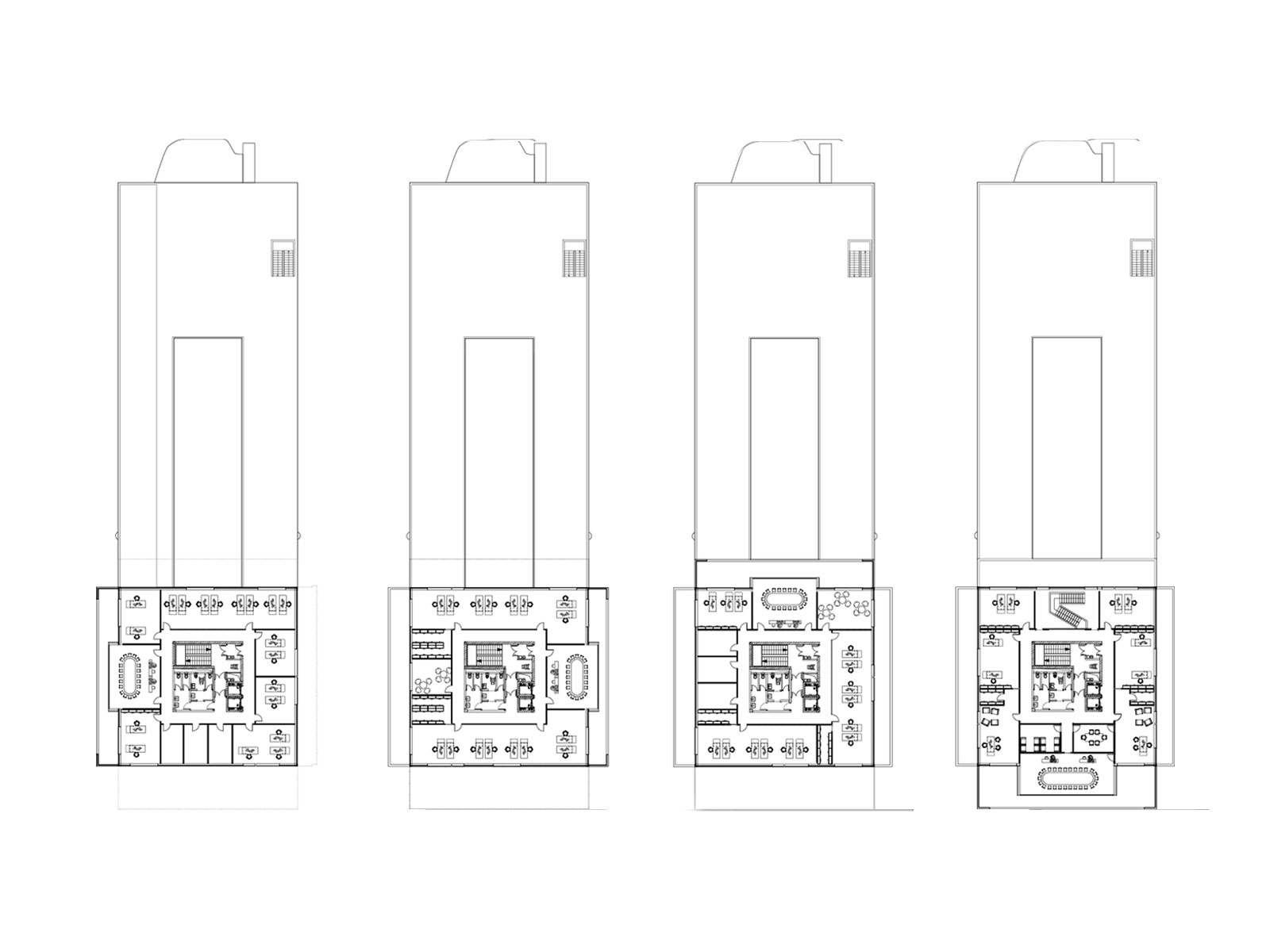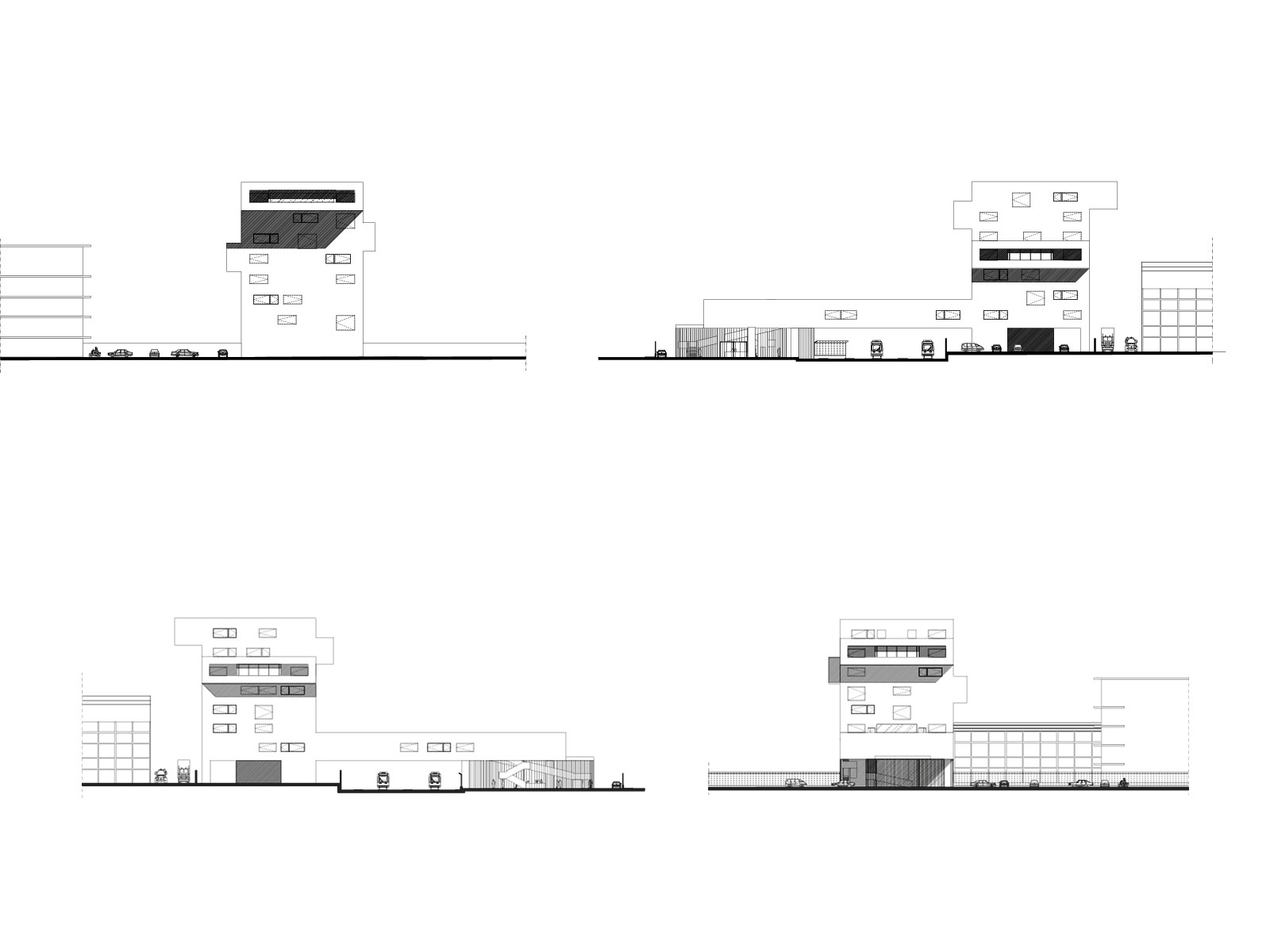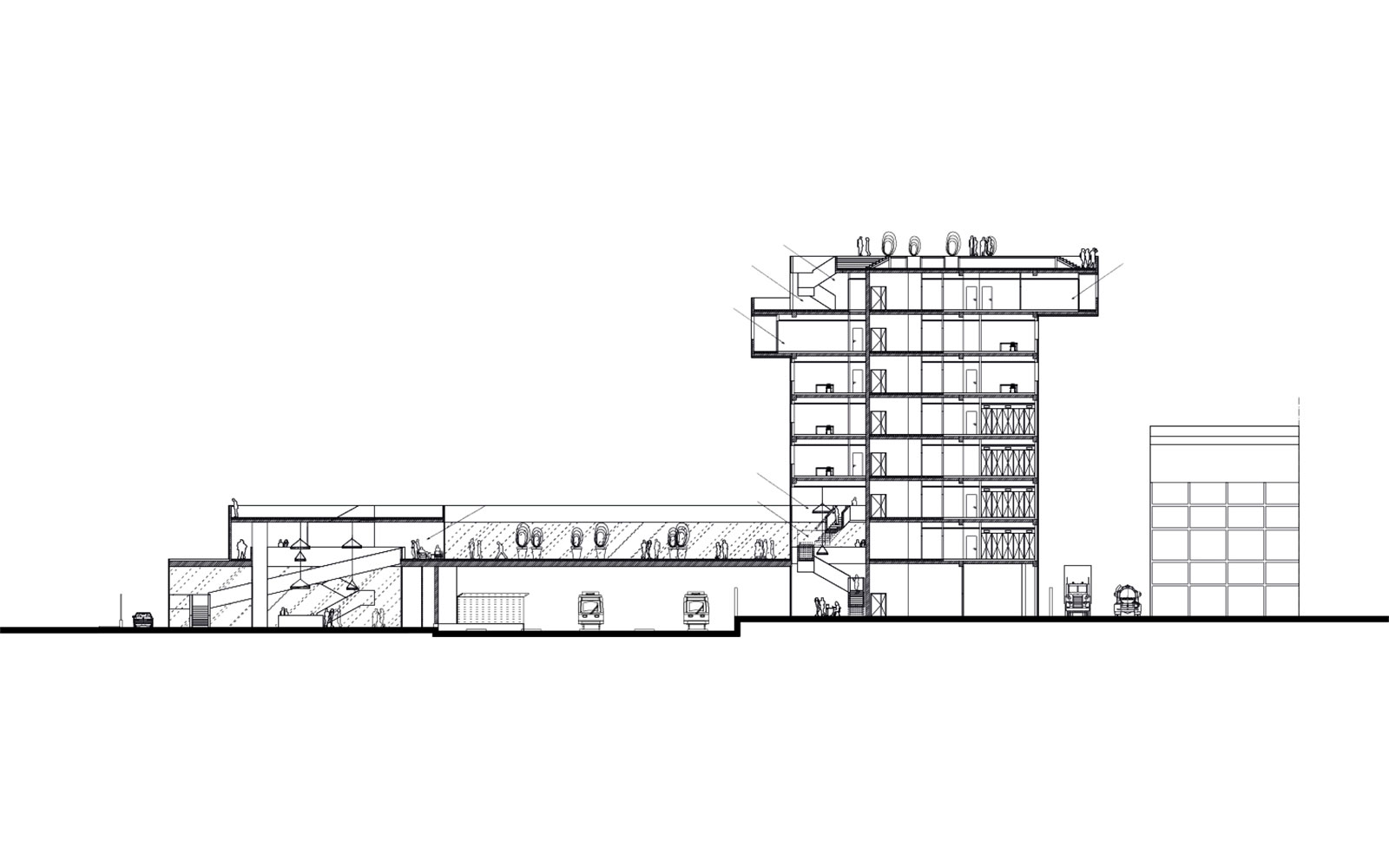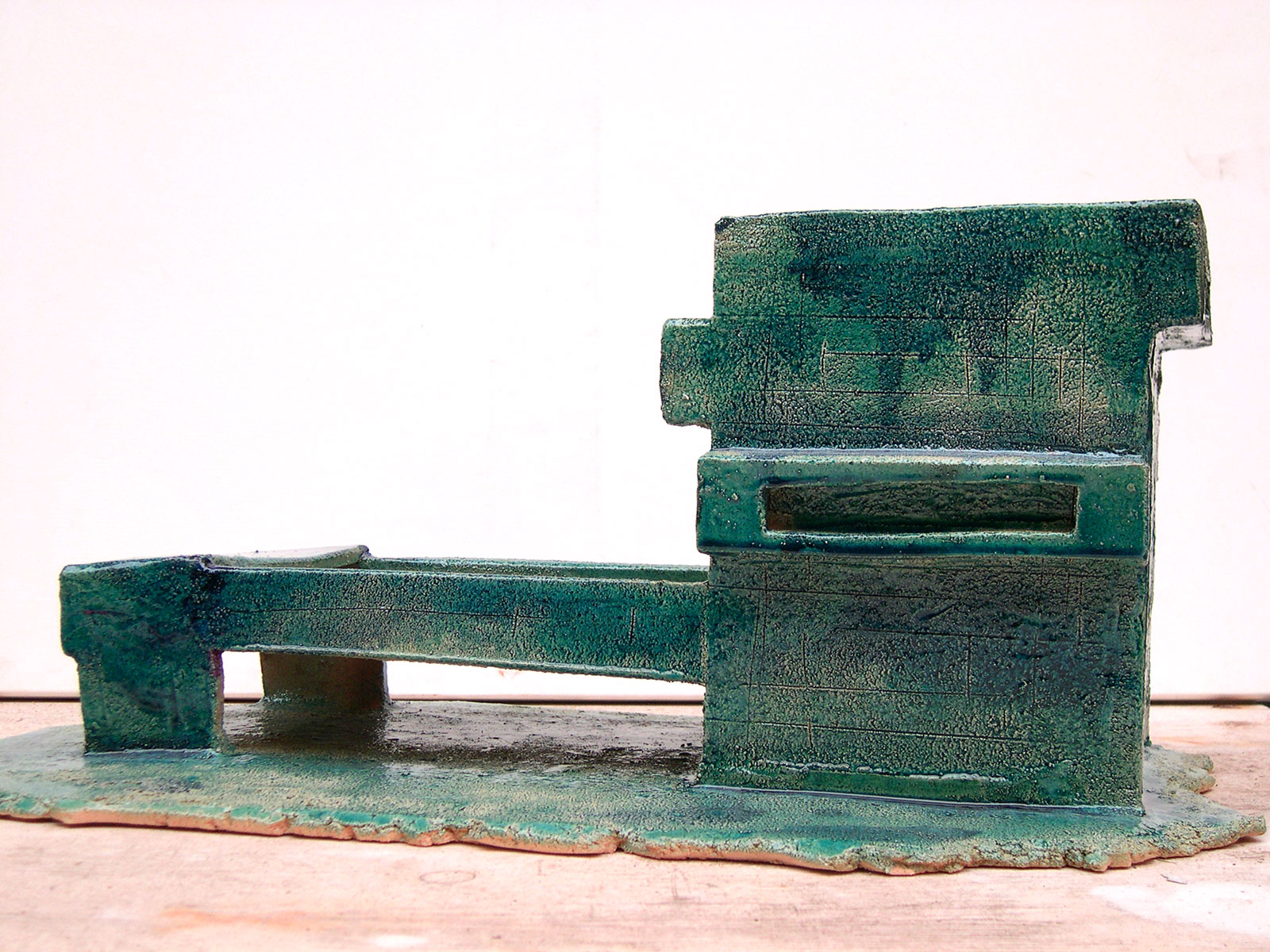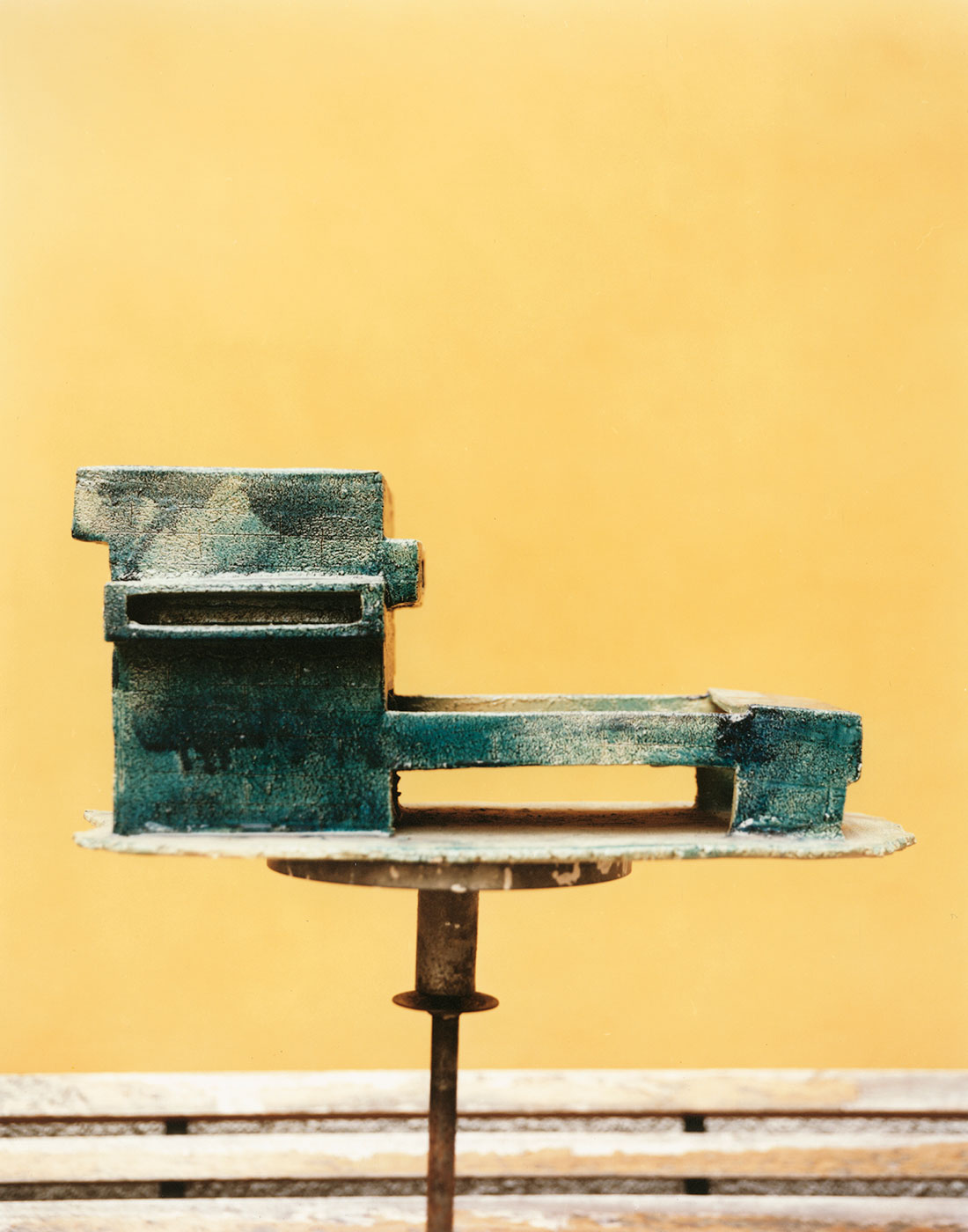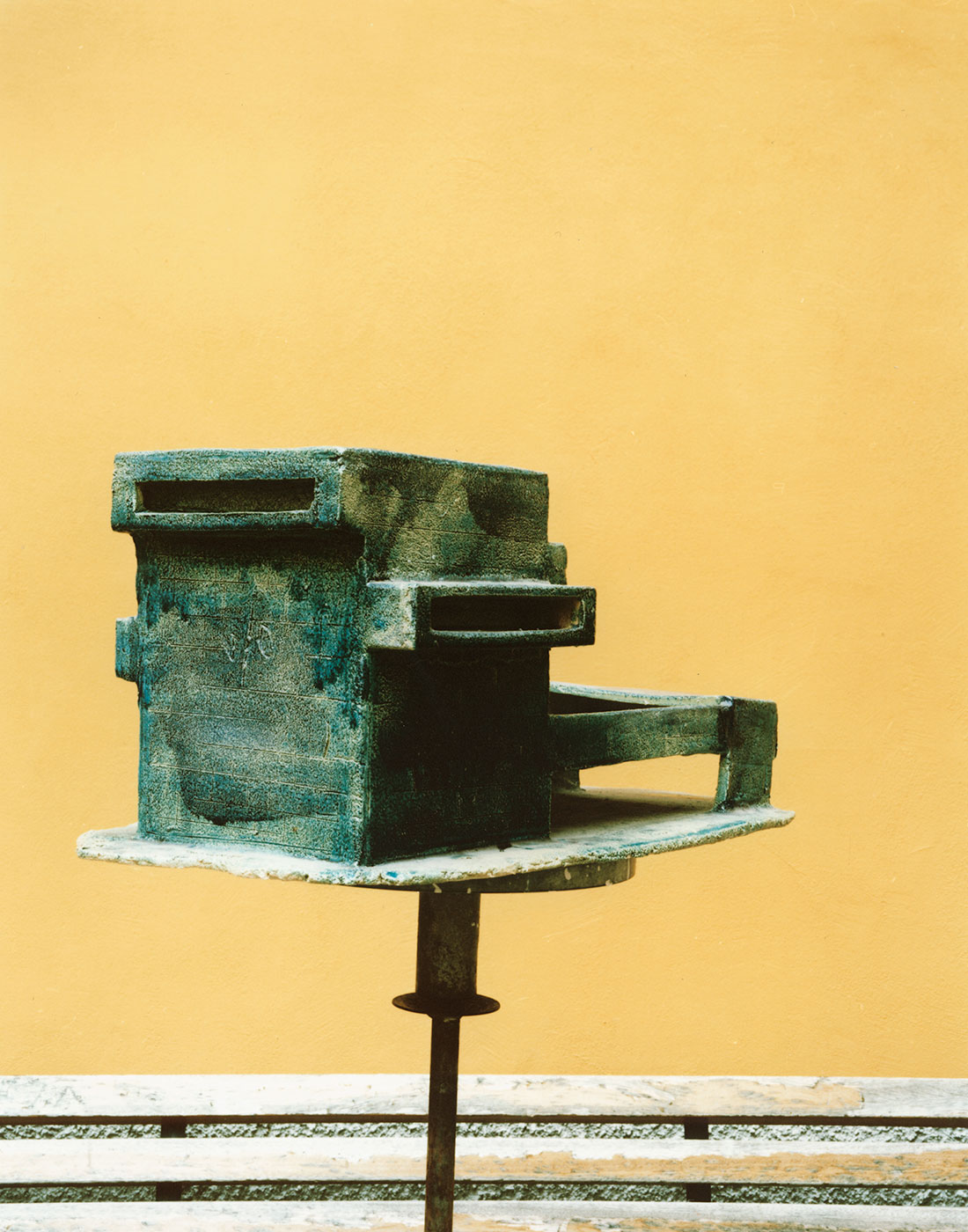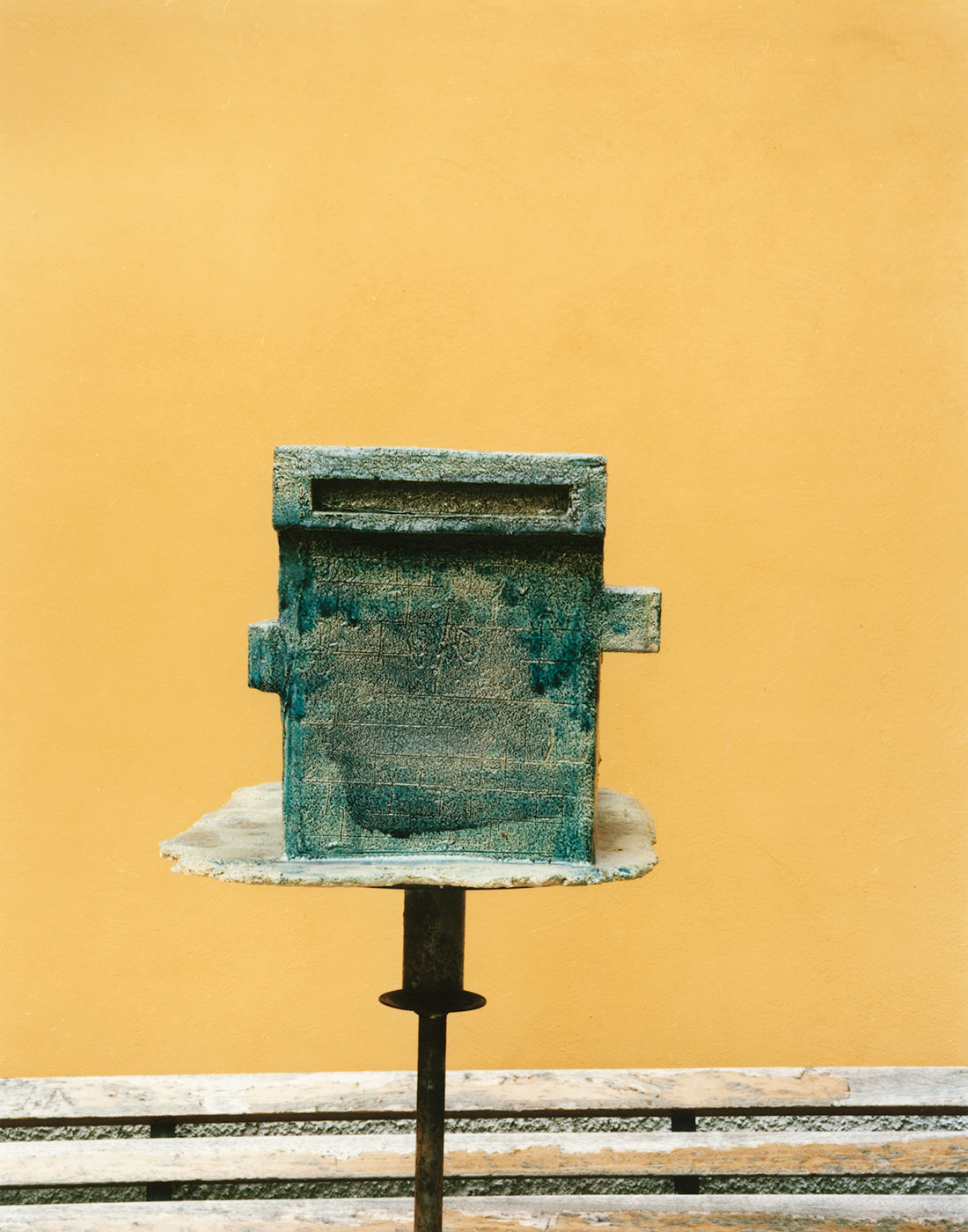 New Port authority HQ
Savona, Italy
2008-2015

program: preliminary, definitive and executive design for the new seat of the Port Authority of Savona
gross floor area: 4.412 m2
floor area: 3.262 m2
exterior area: 1.826 m2

client: Autorità portuale di Savona
Alfonso Femia / Atelier(s) Alfonso Femia with
structural engineering: Autorità Portuale di Savona
services engineering: Studio Ingegneria Gaminara

photos: ©L.Boegly, ©E.Caviola
ceramic model: Danilo Trogu
The building has a straightforward composition articulated through two fi gures of simple geometry: "the rectangle-bridge", a horizontal element, with an internal courtyard on to which the most public places face (the doubleheight foyer, the cafécanteen, the public space and meeting place), and the "square", a vertical element, housing the workspaces and the most representative areas (meeting rooms,
management and general office). The connecting elements, ramps, stairs and corridors that link the various functional areas of the building have been designed to have an expressive and representative appearance.
The building has two entrances, the fi rst opening on to the marina, made of glass and sinuous shapes that communicate with the rest of the building which is characterised by a linear appearance, by very sharp corners; the second entrance (on the opposite side of the railway), seemingly more austere and for service purposes, hides inside a stairway in an articulated triple-height form that opens on to the courtyard and terrace. From the fi rst entrance, via a ramp, are reached the public space, the meeting space, the café-canteen and the open space of the outdoor courtyard and terrace. It is possible with the use of the walls and mobile elements to transform this sequence of environments (double height, internal and external) into an exhibition or event venue. Through two corridors, which look out on to the open courtyard on one side, on the other on to the service areas (at a depth of 5.20m), the port railway line is crossed by bridge to get to the tower, the pulsing heart of the architectonic intervention, exceeding the limit of the railway below. The tower, at every level (seven in total) develops with great distributive simplicity, with a central core structure (which houses distributive and service areas) and a corridor ring which is looked on to by the offi ces 5.20m deep. This very simple volume of the tower (23m x 23m) ends on the top three floors with variations on three sides, marked with protruding elements, created to host the meeting rooms and the most representative environments.