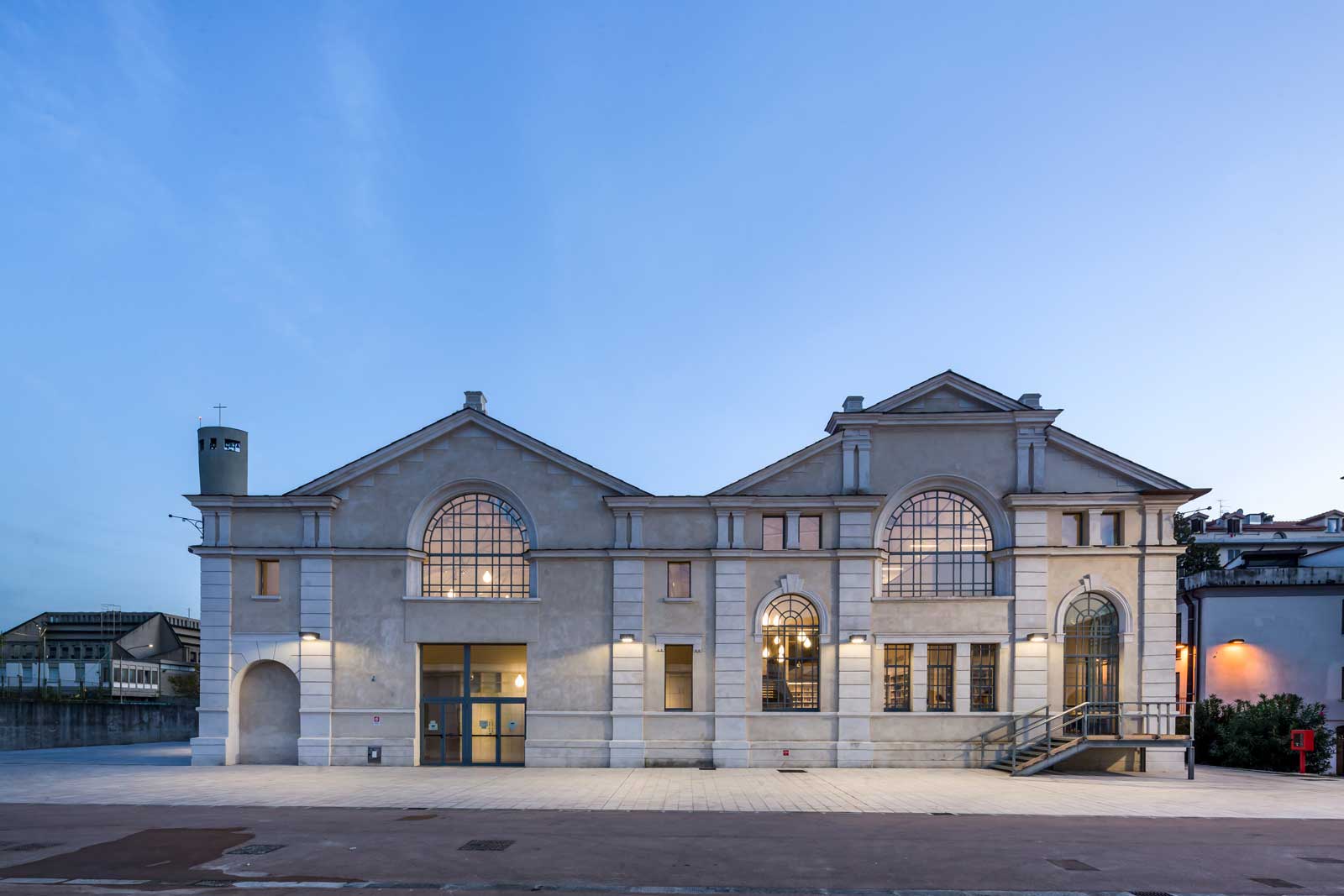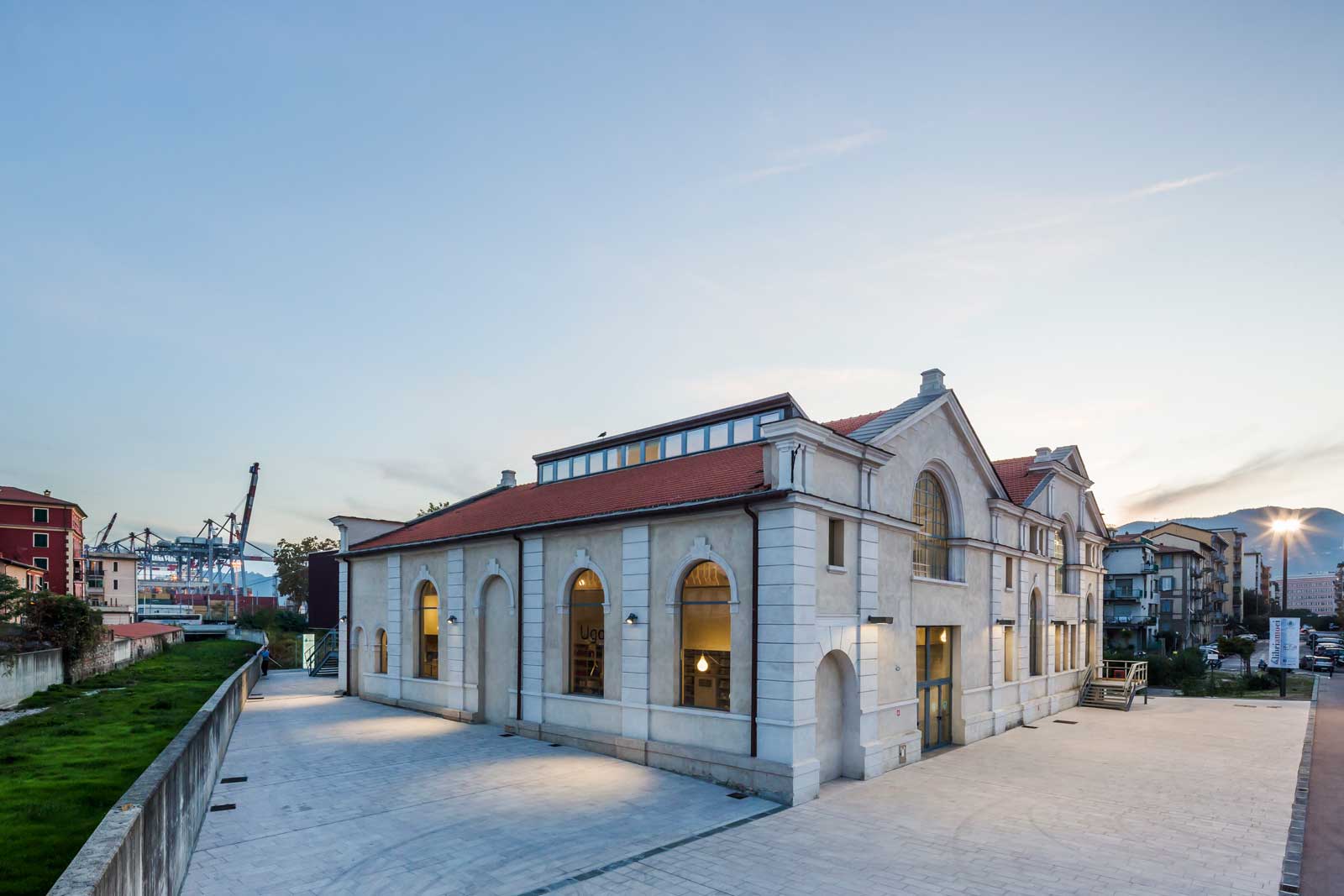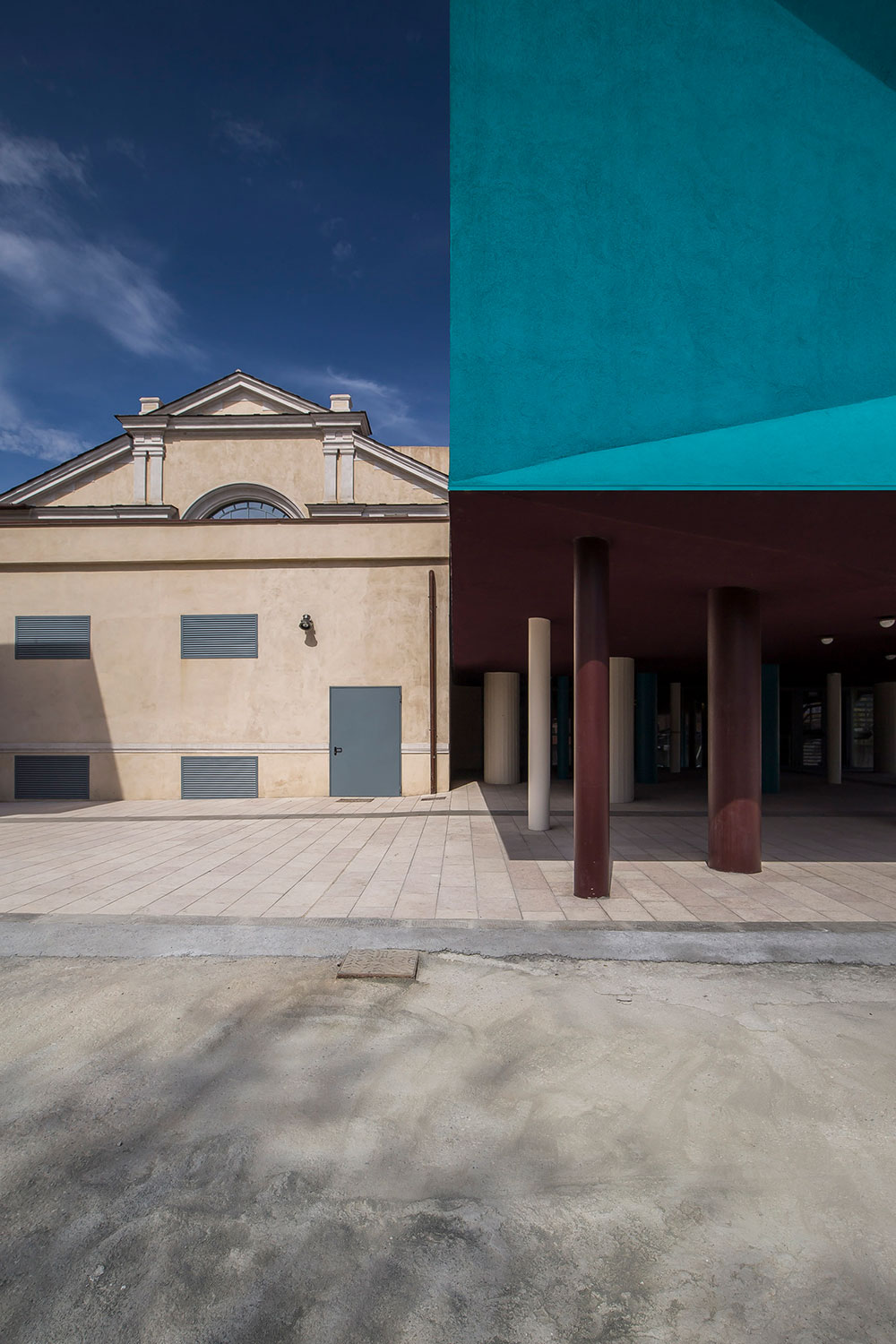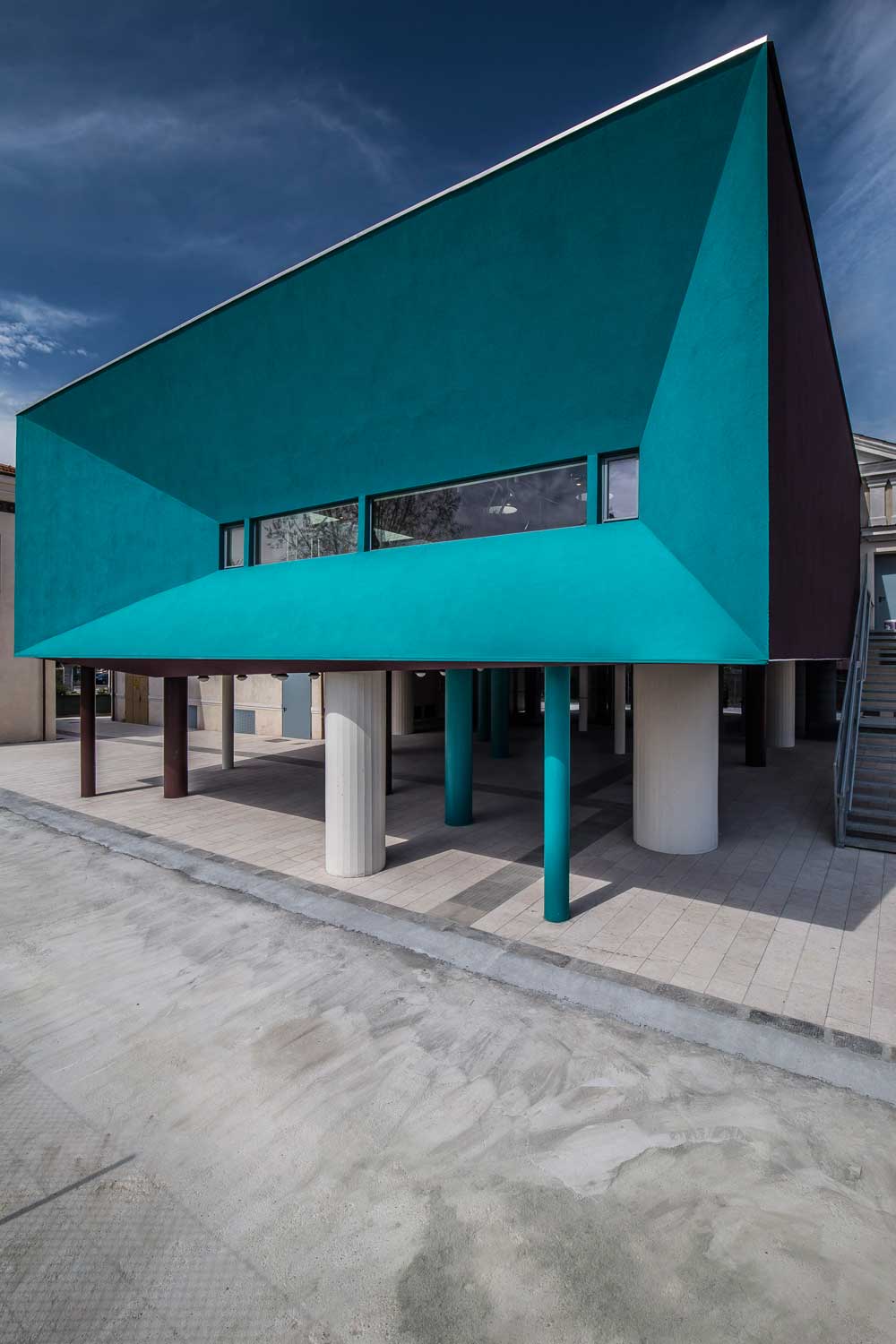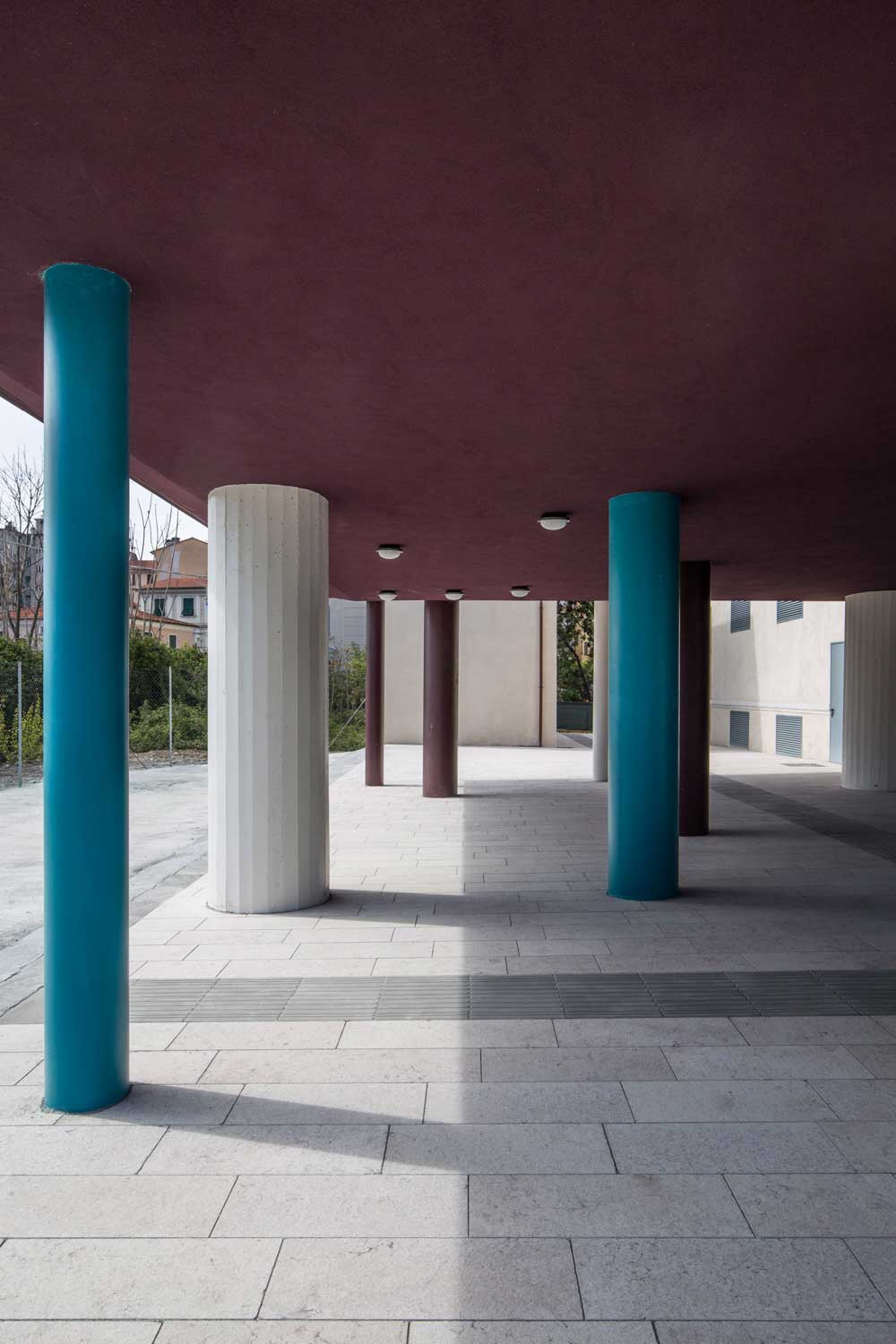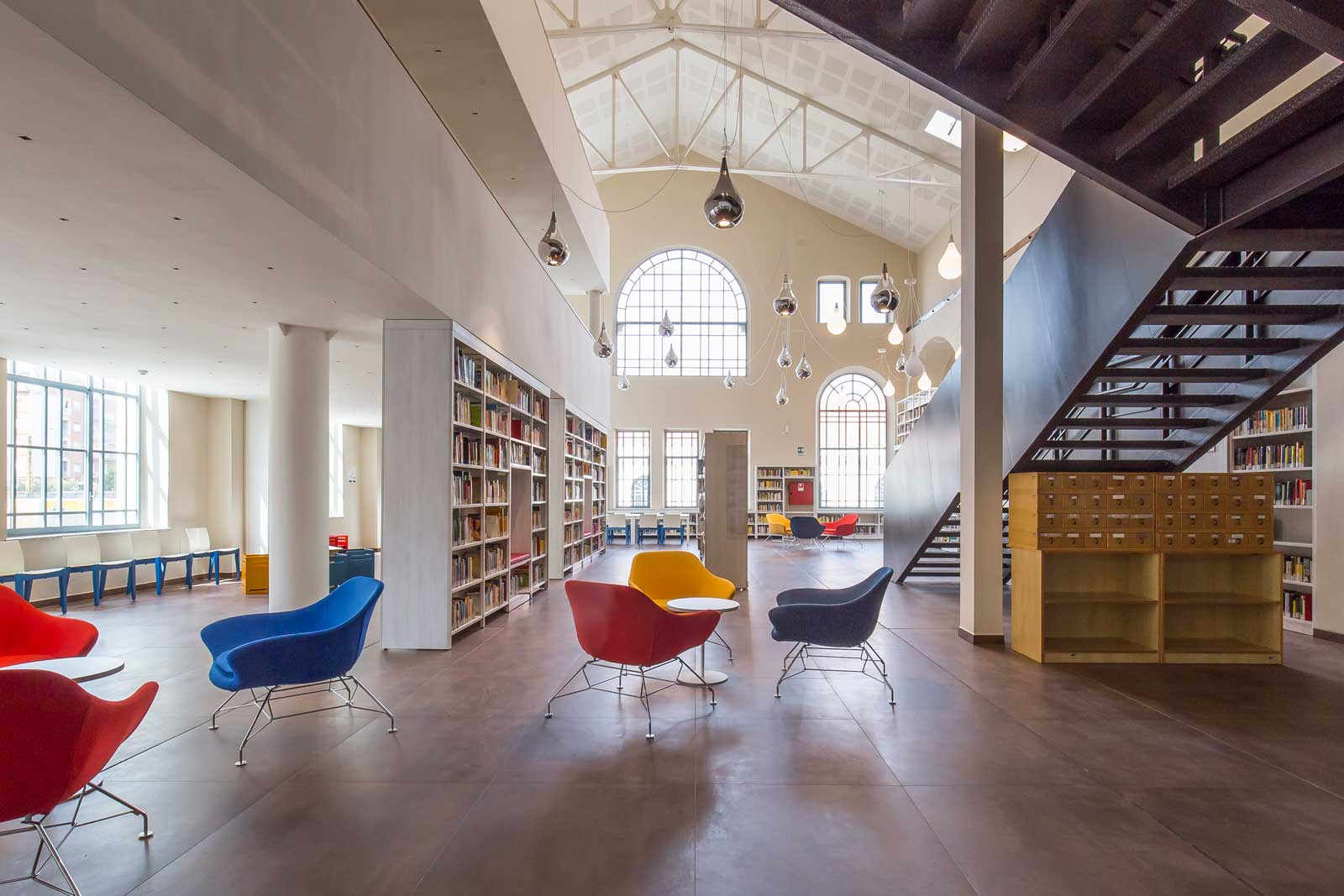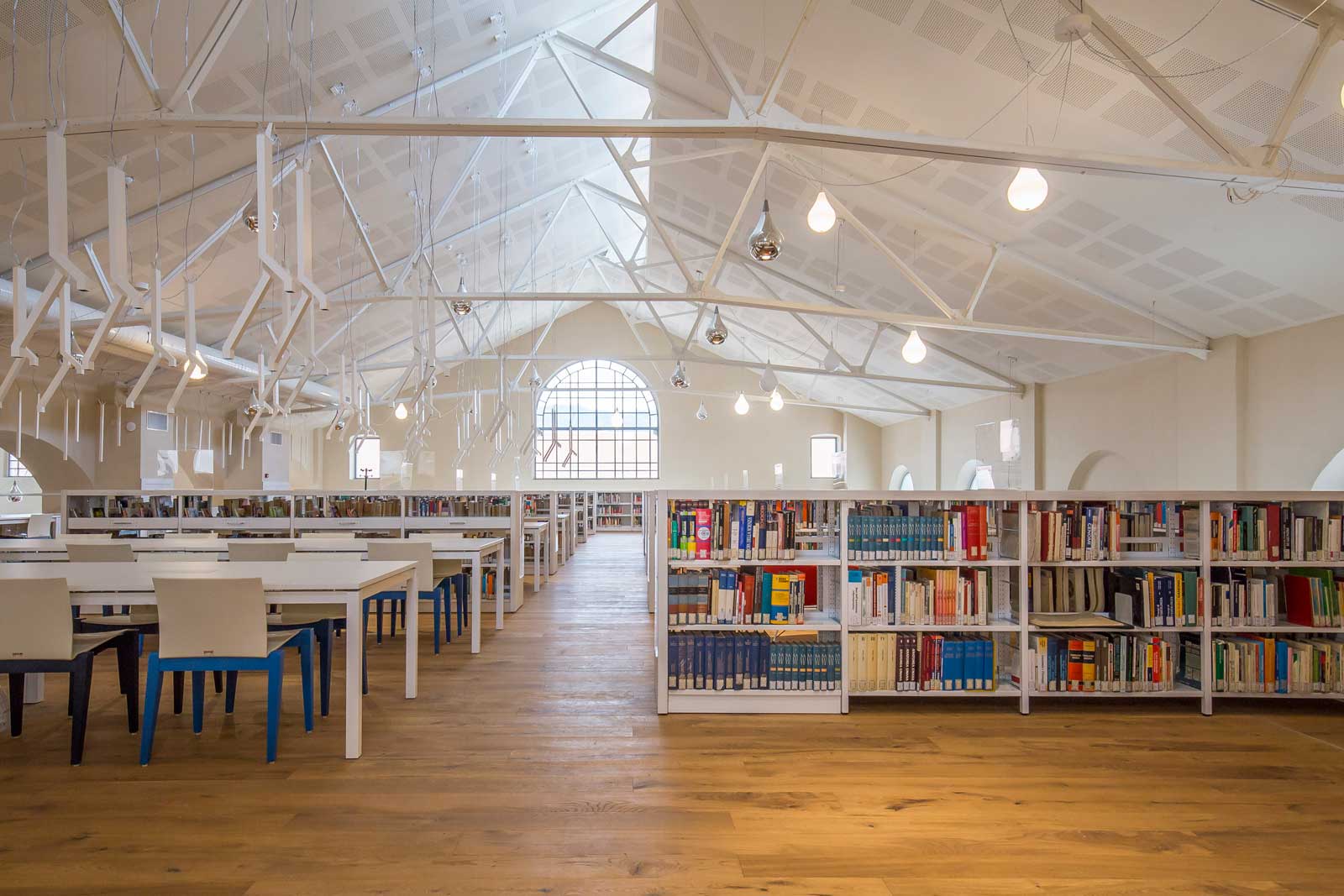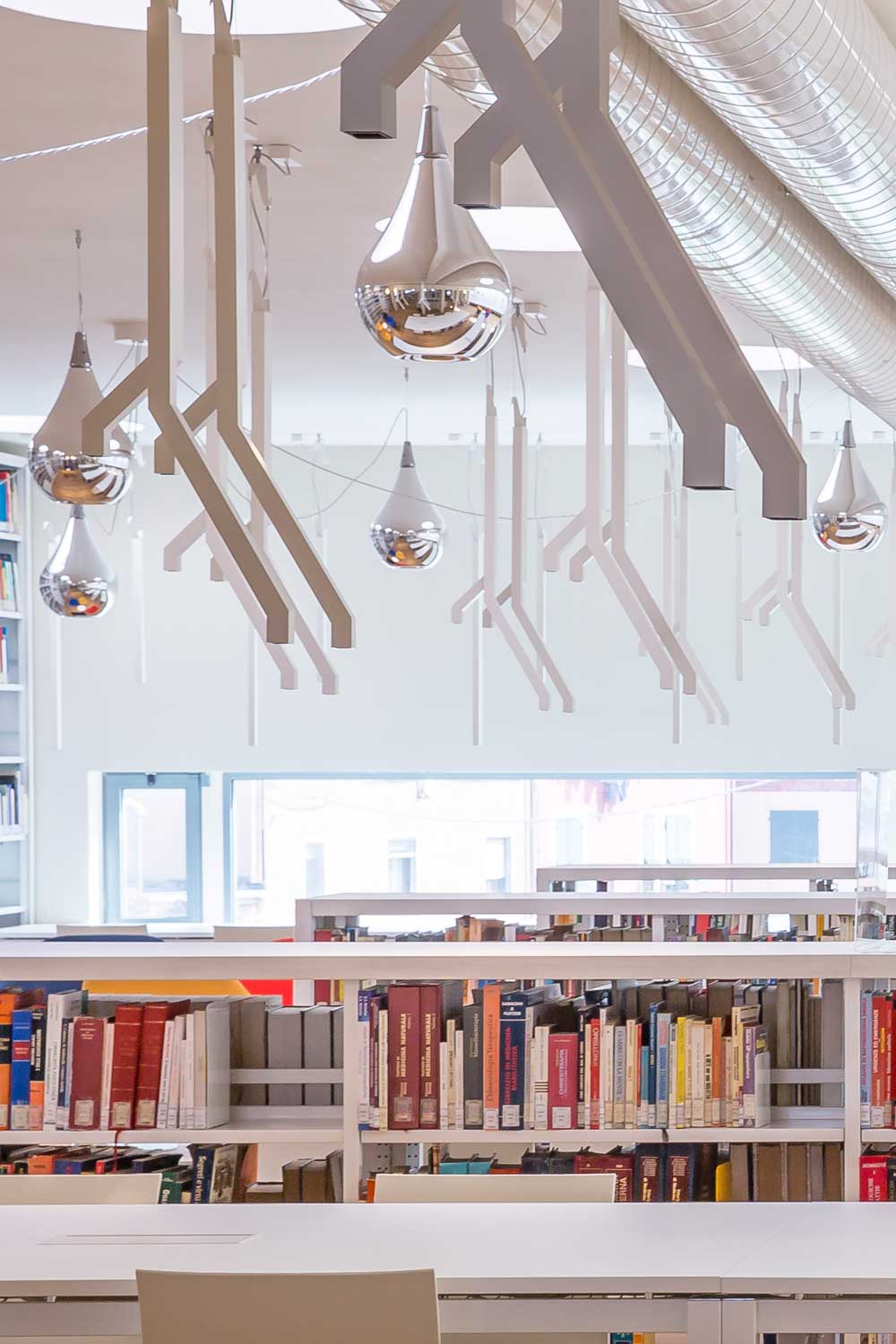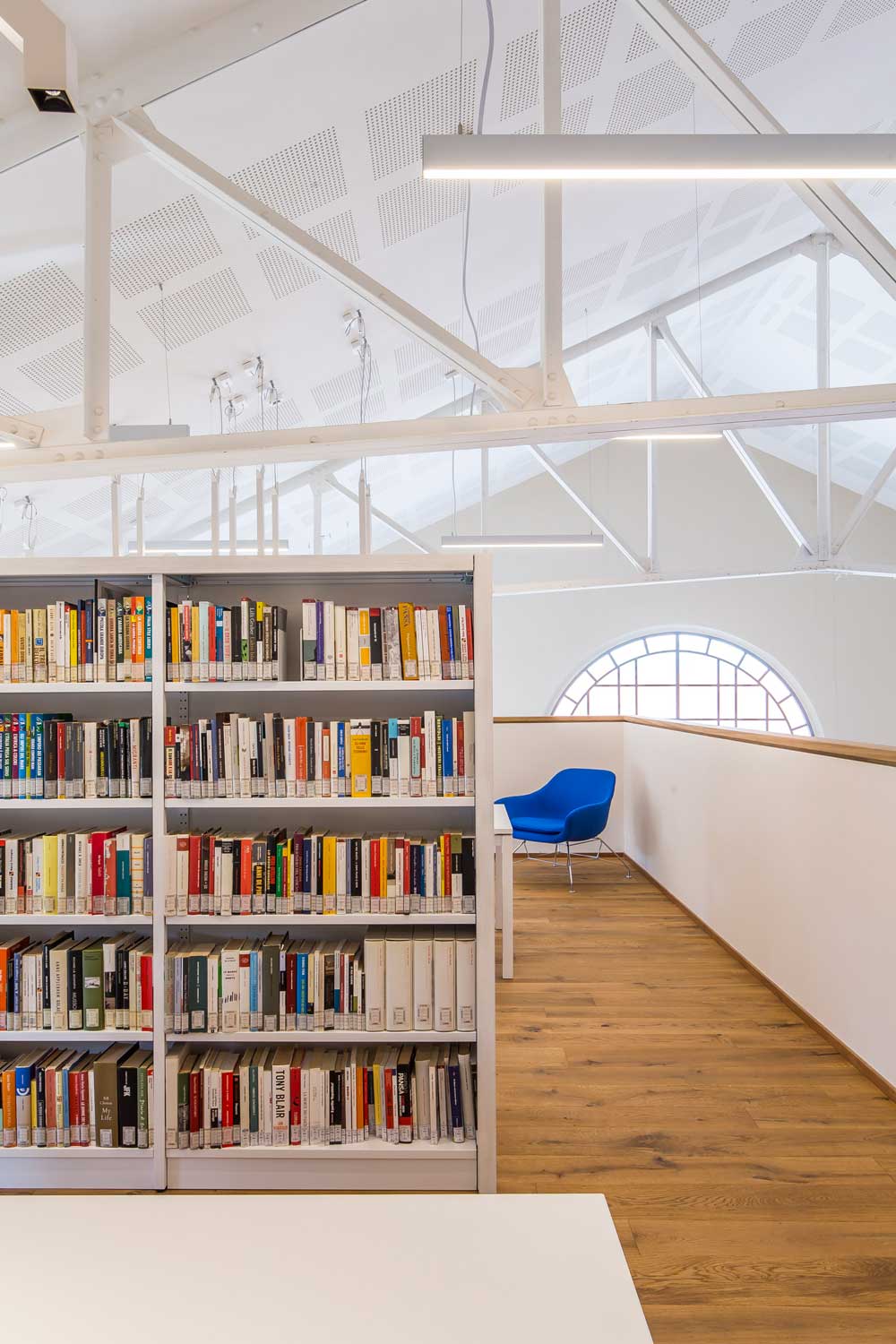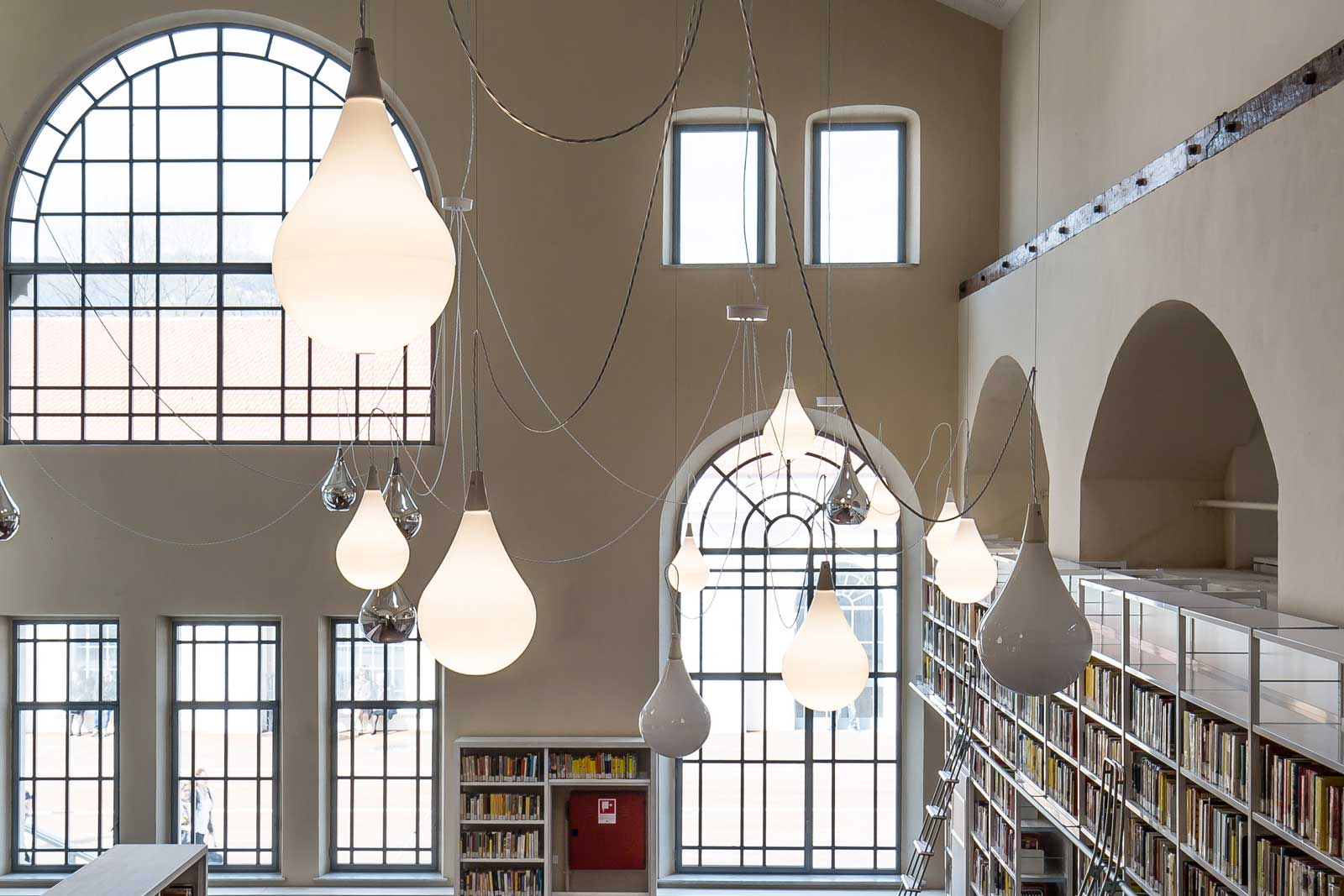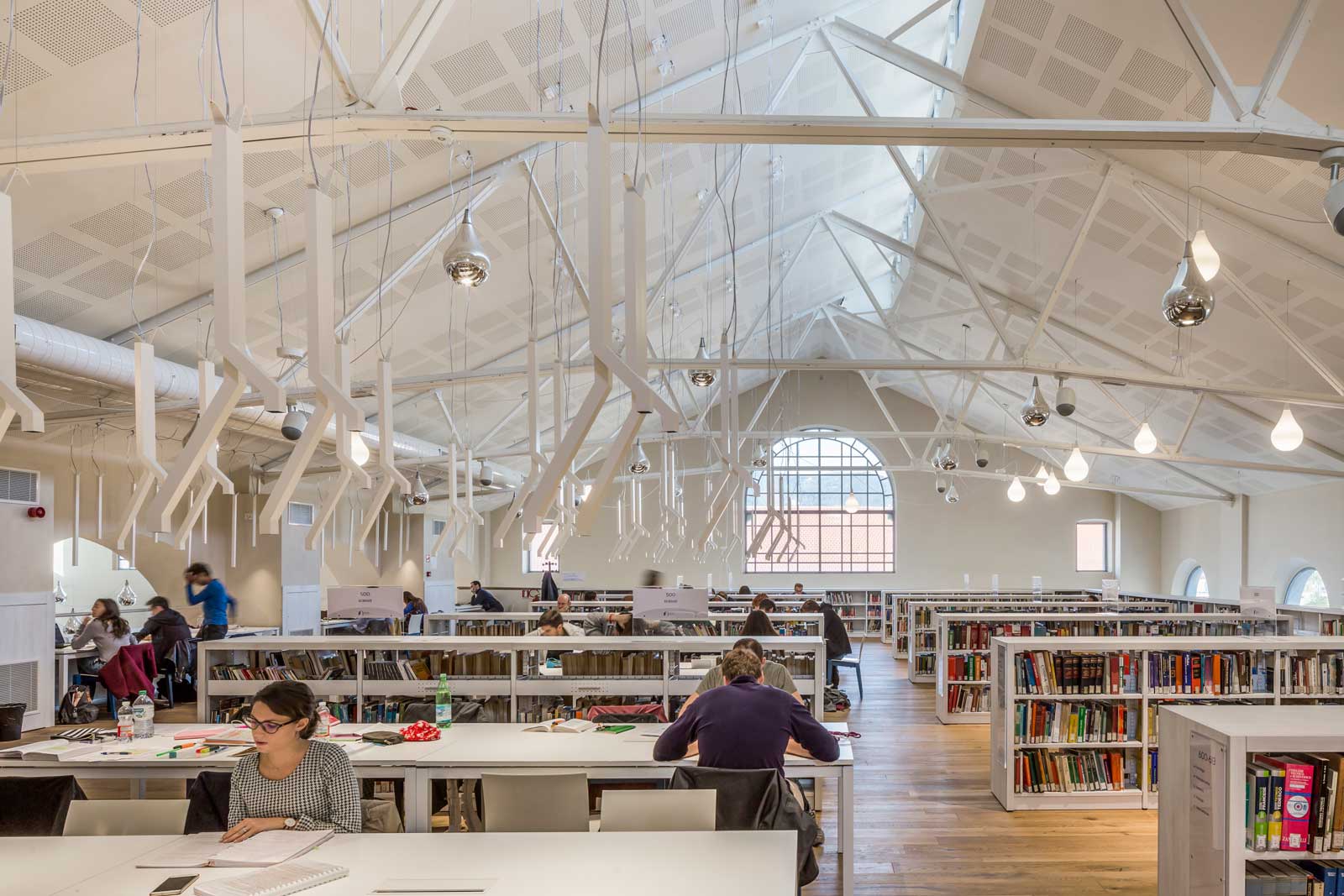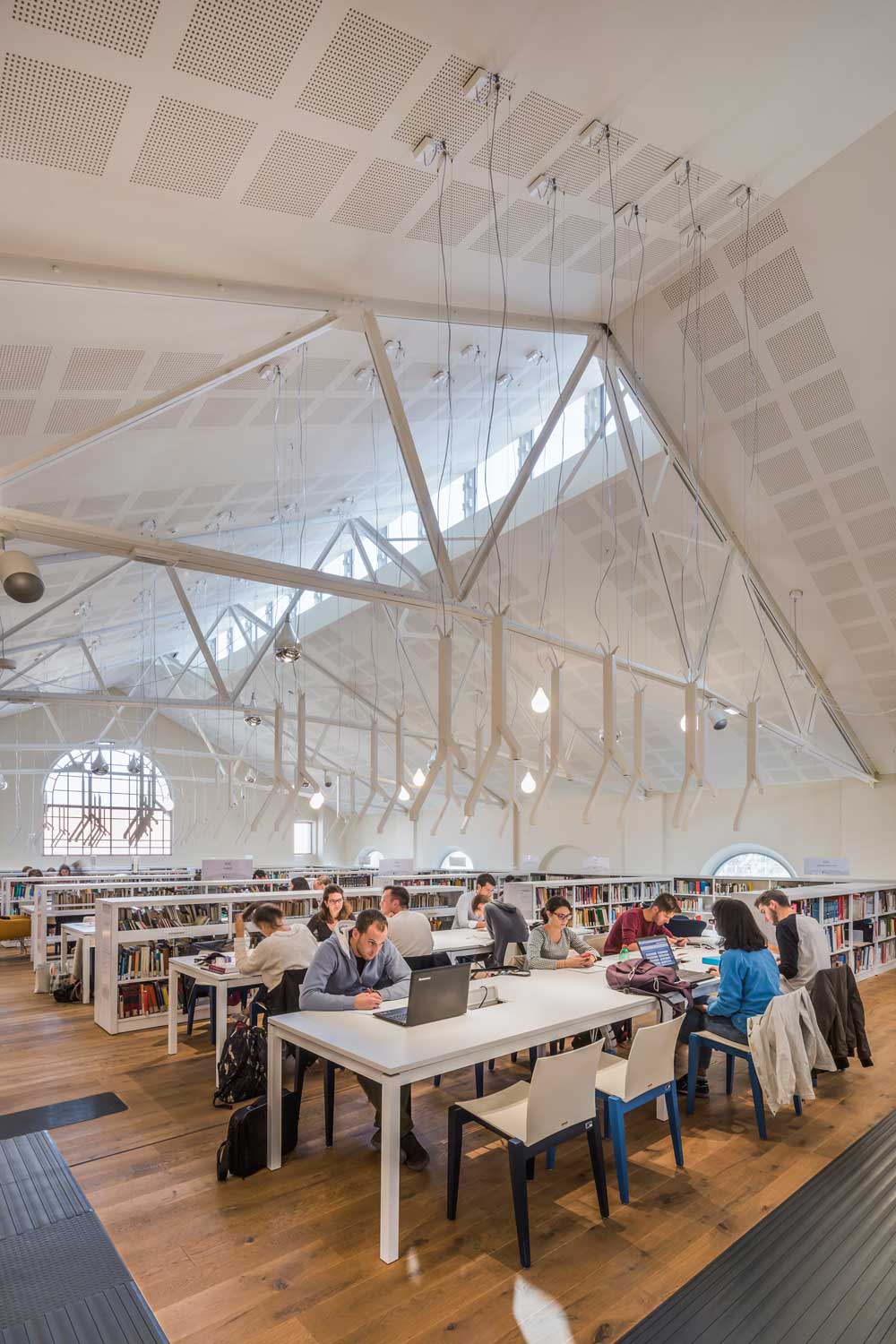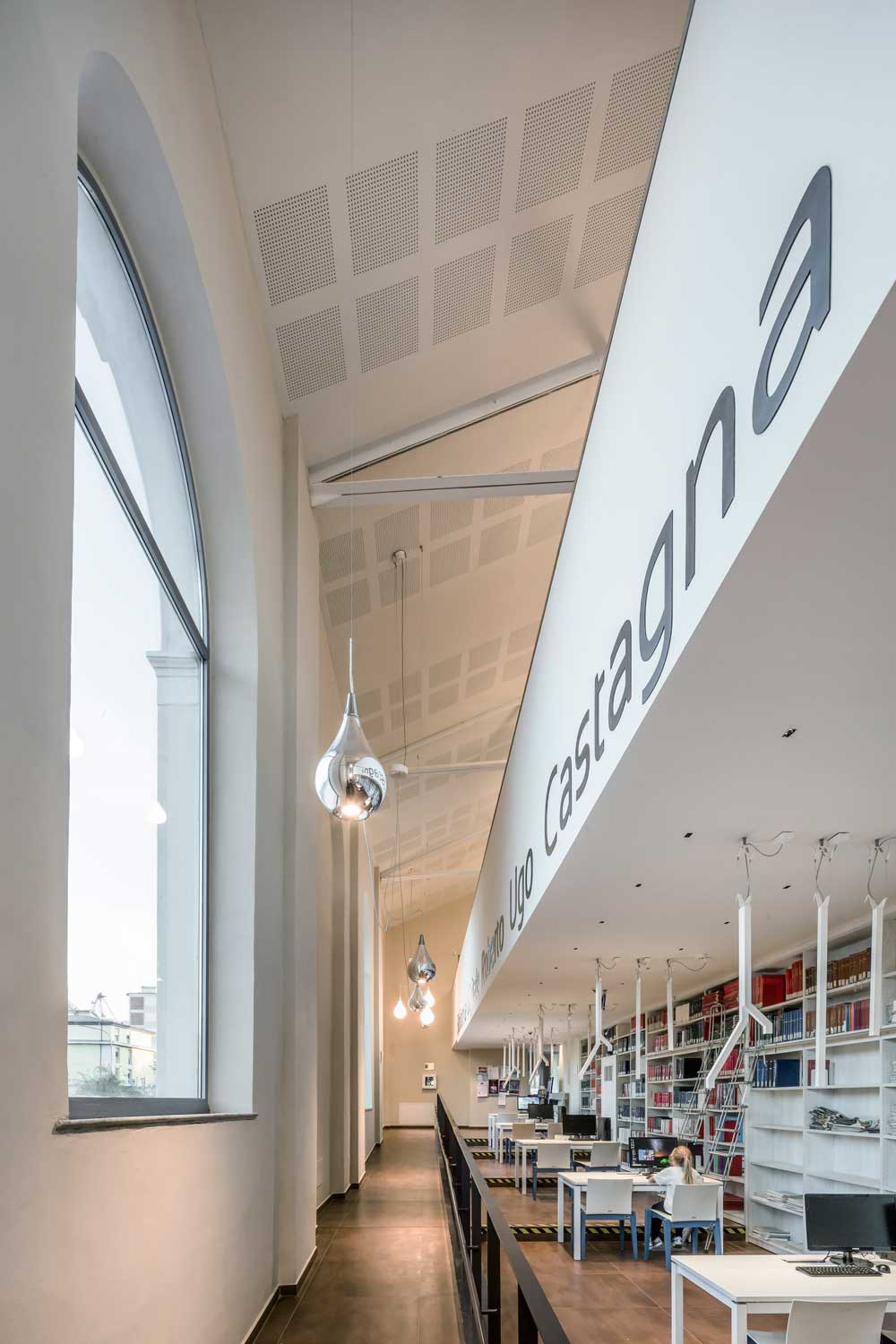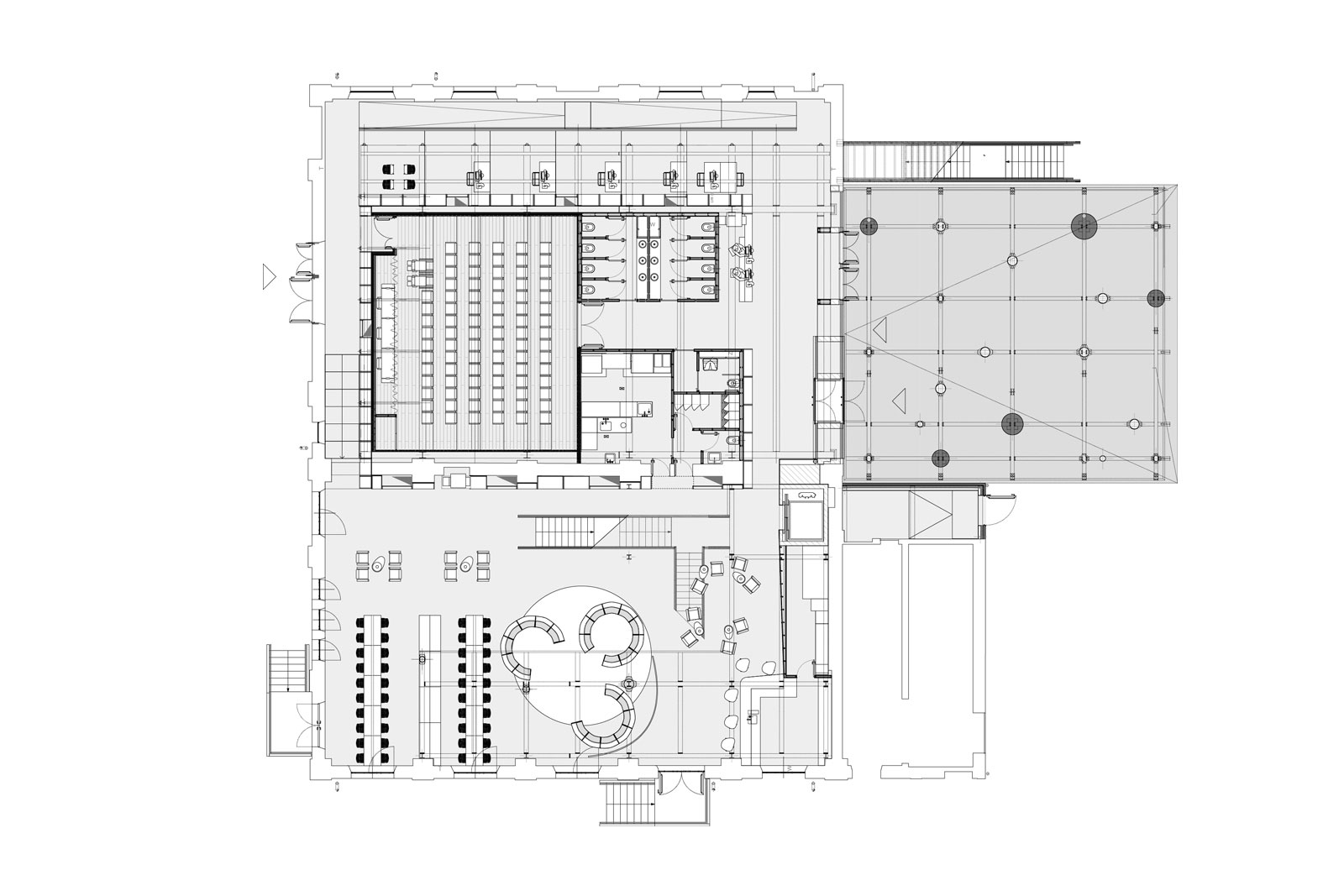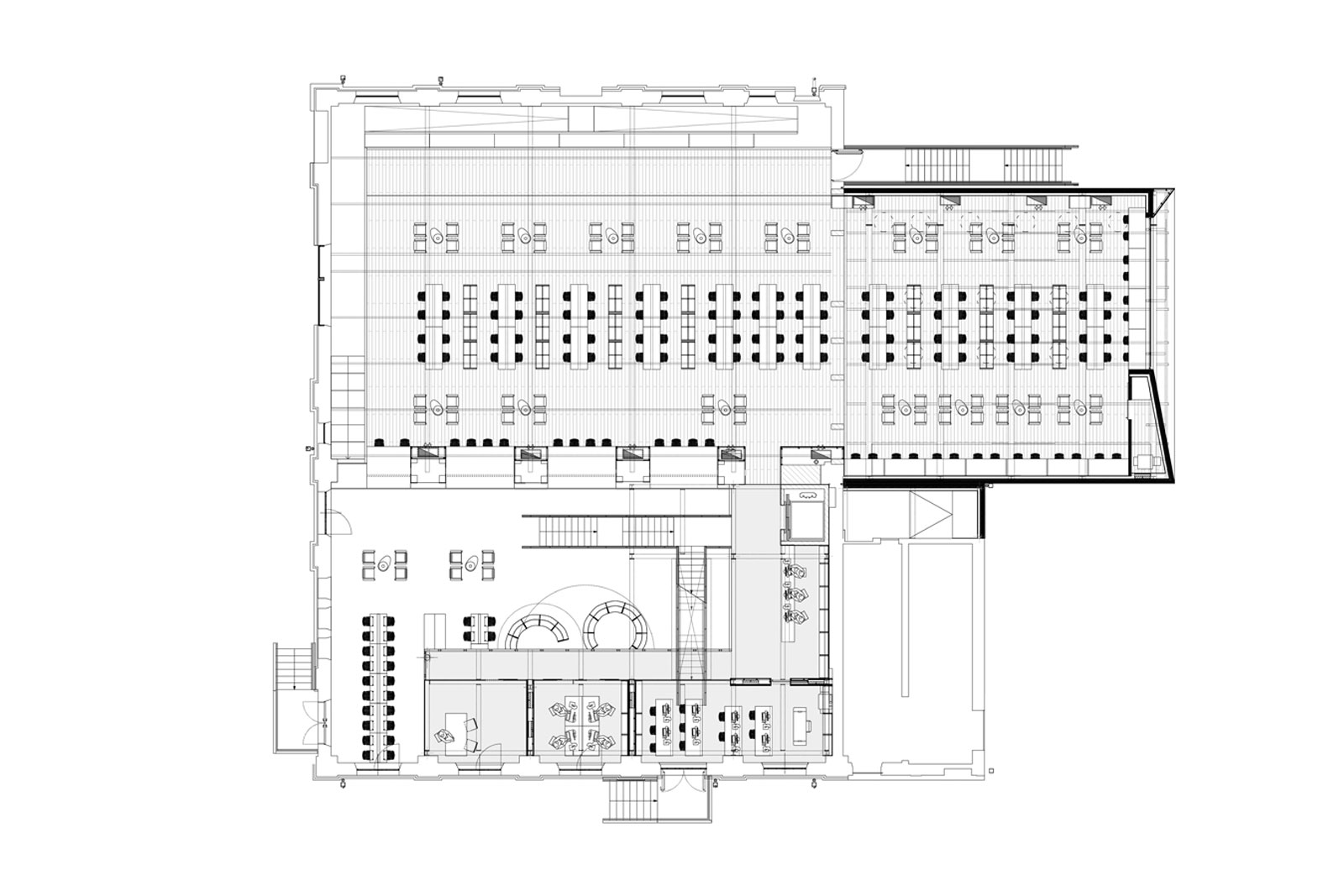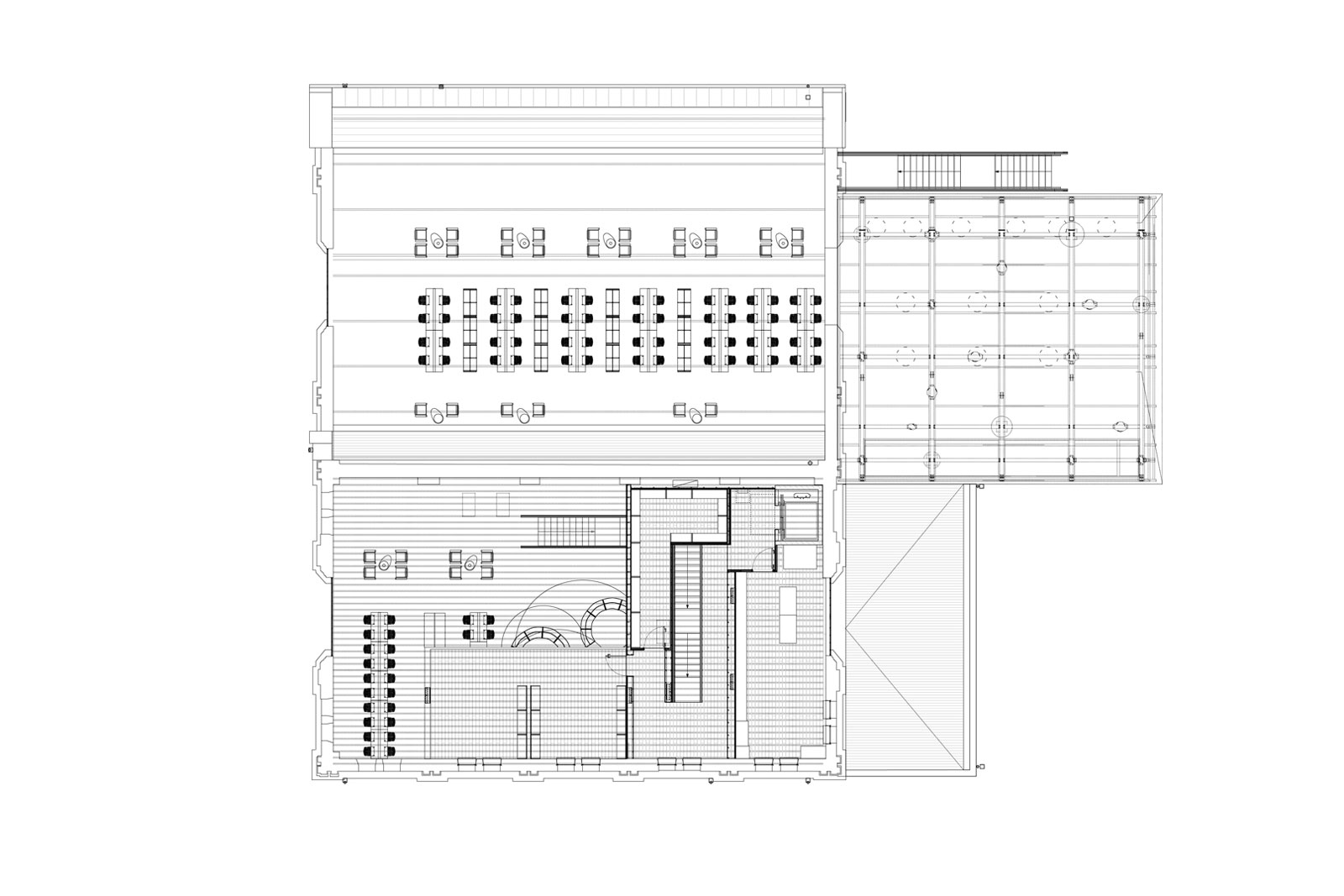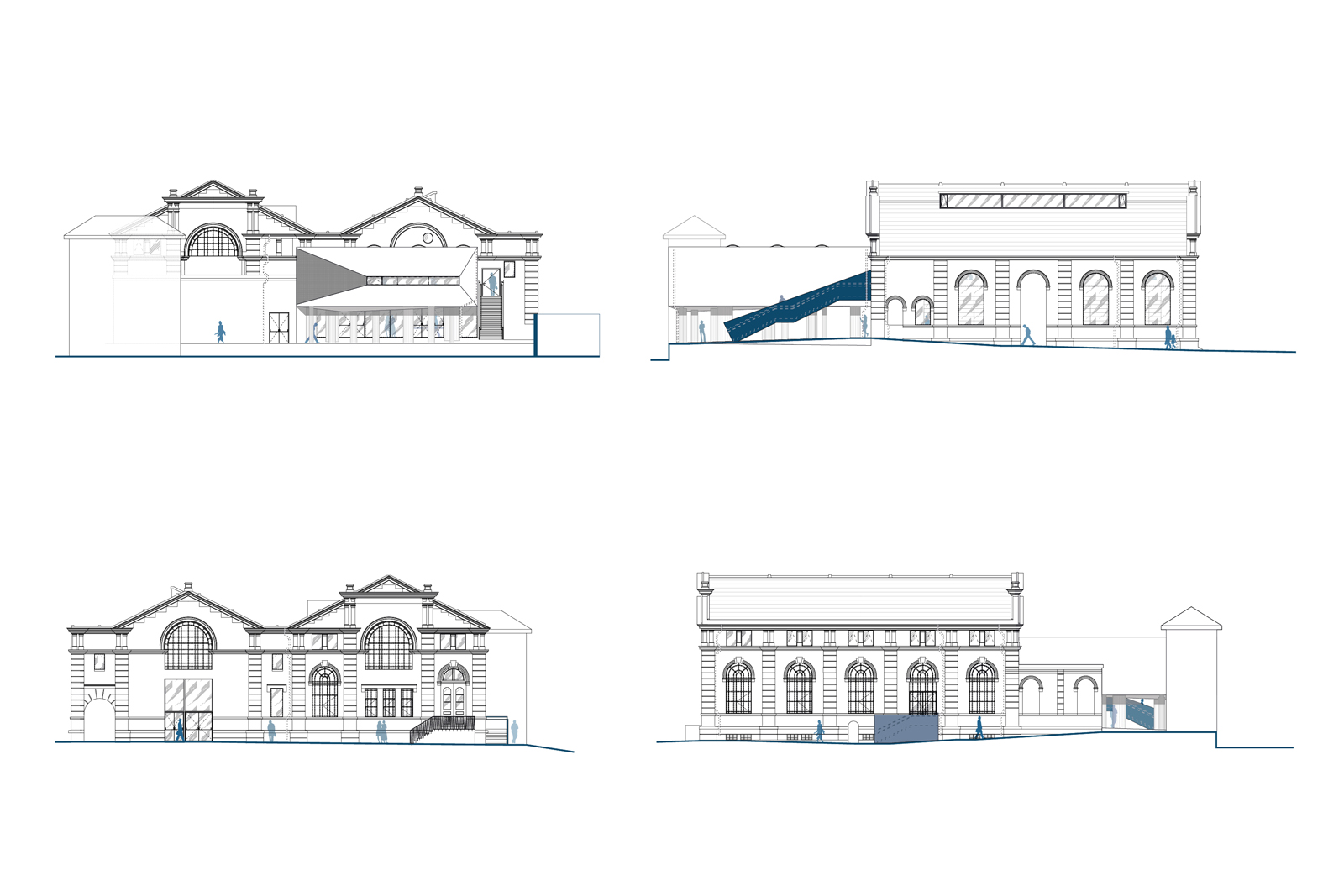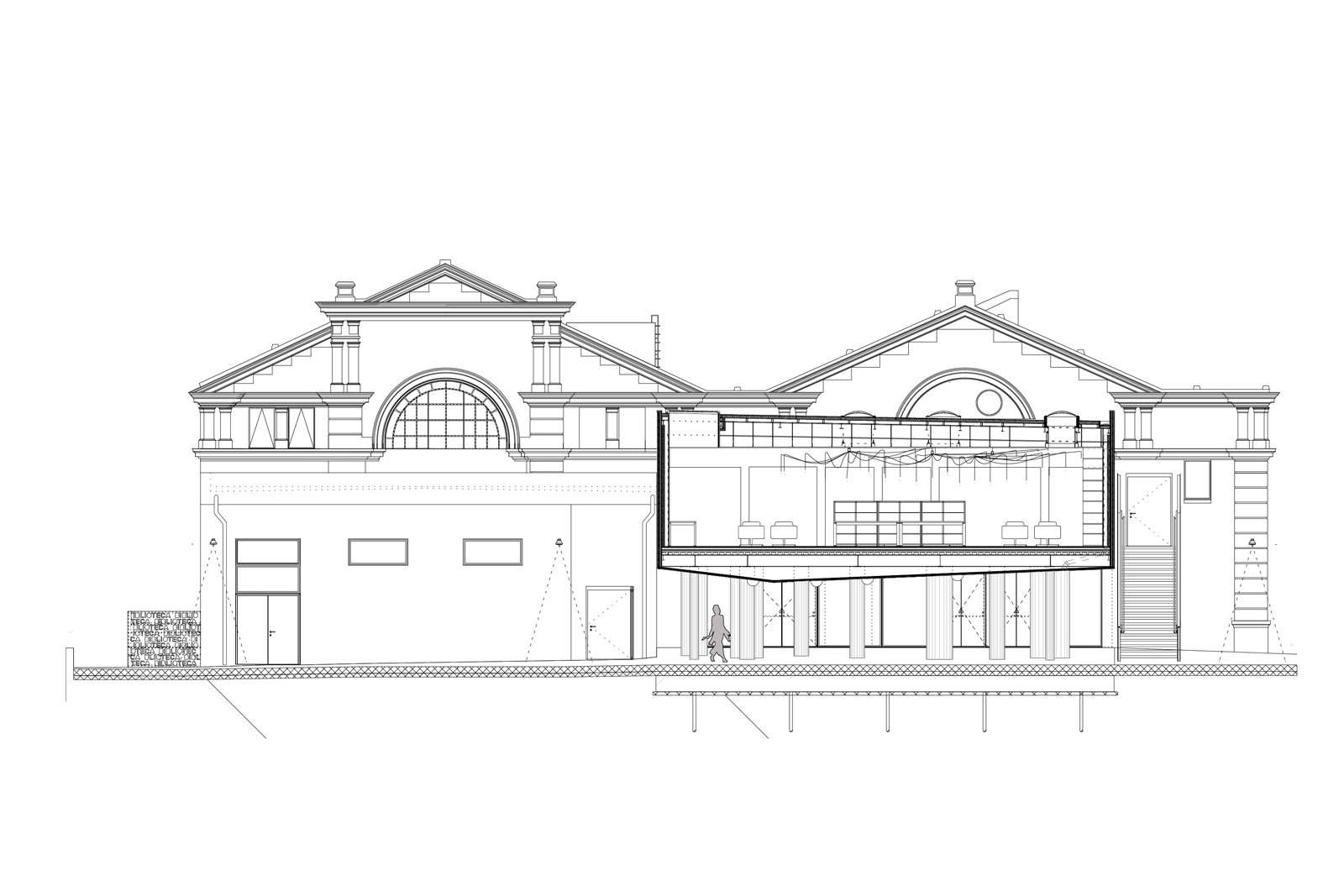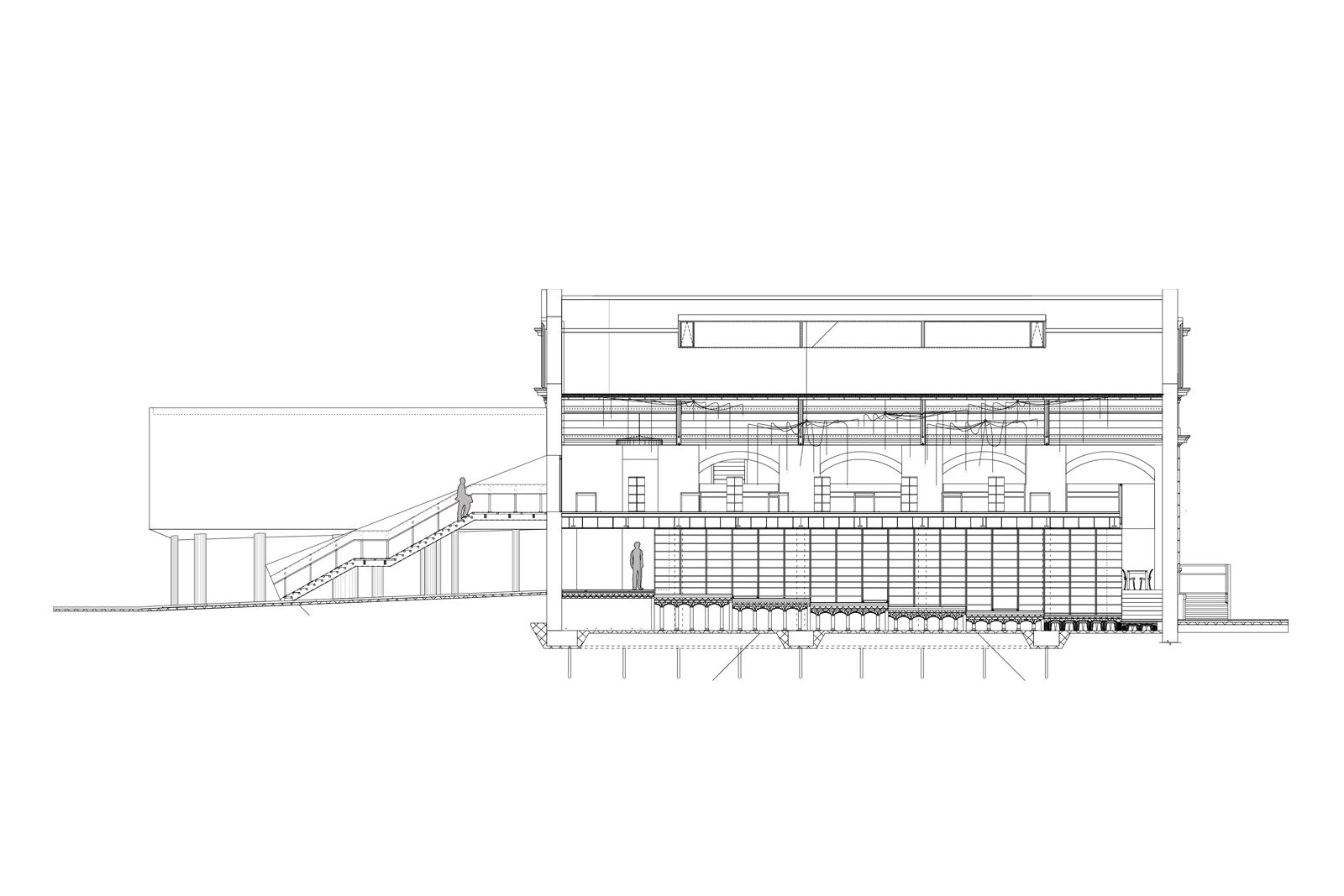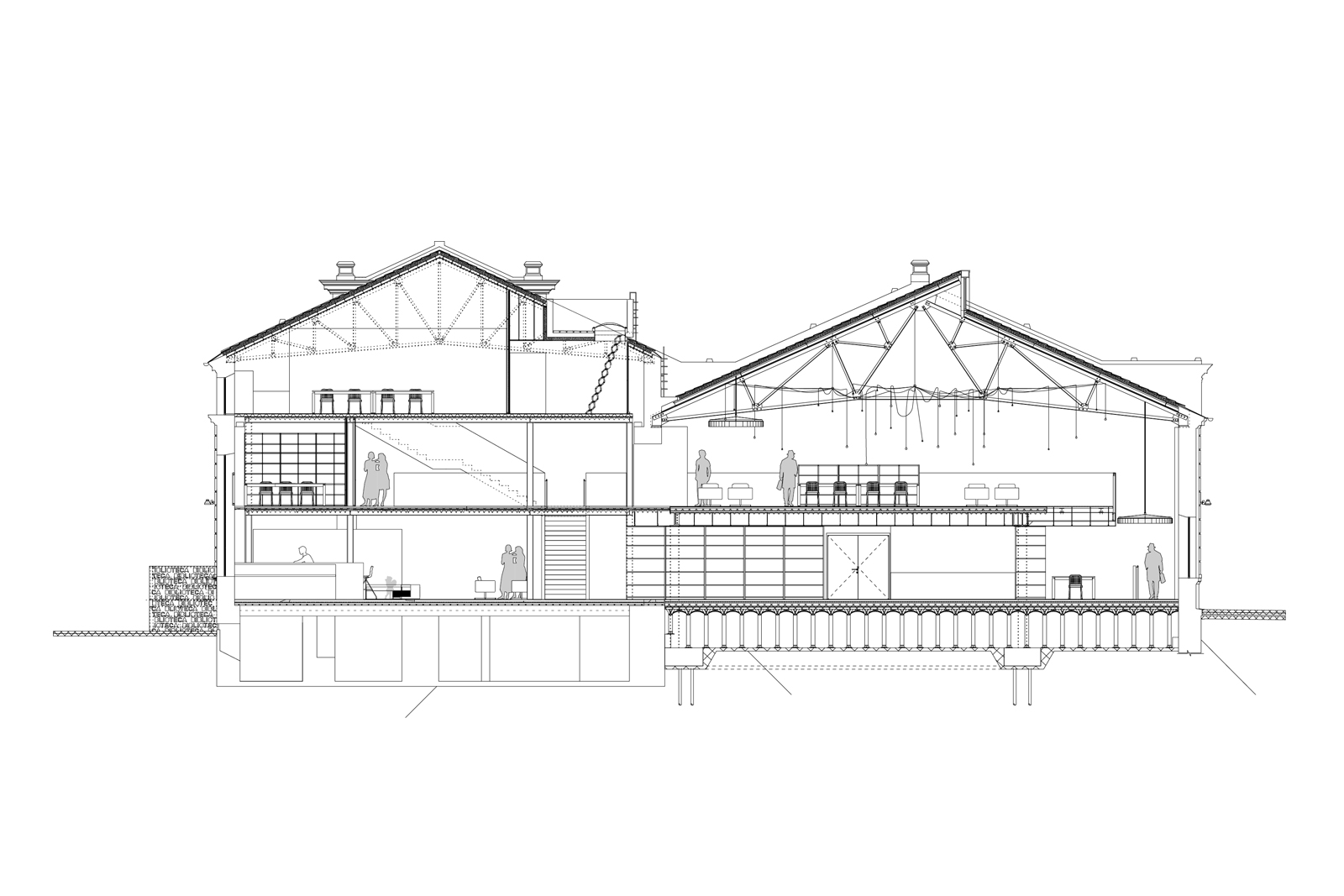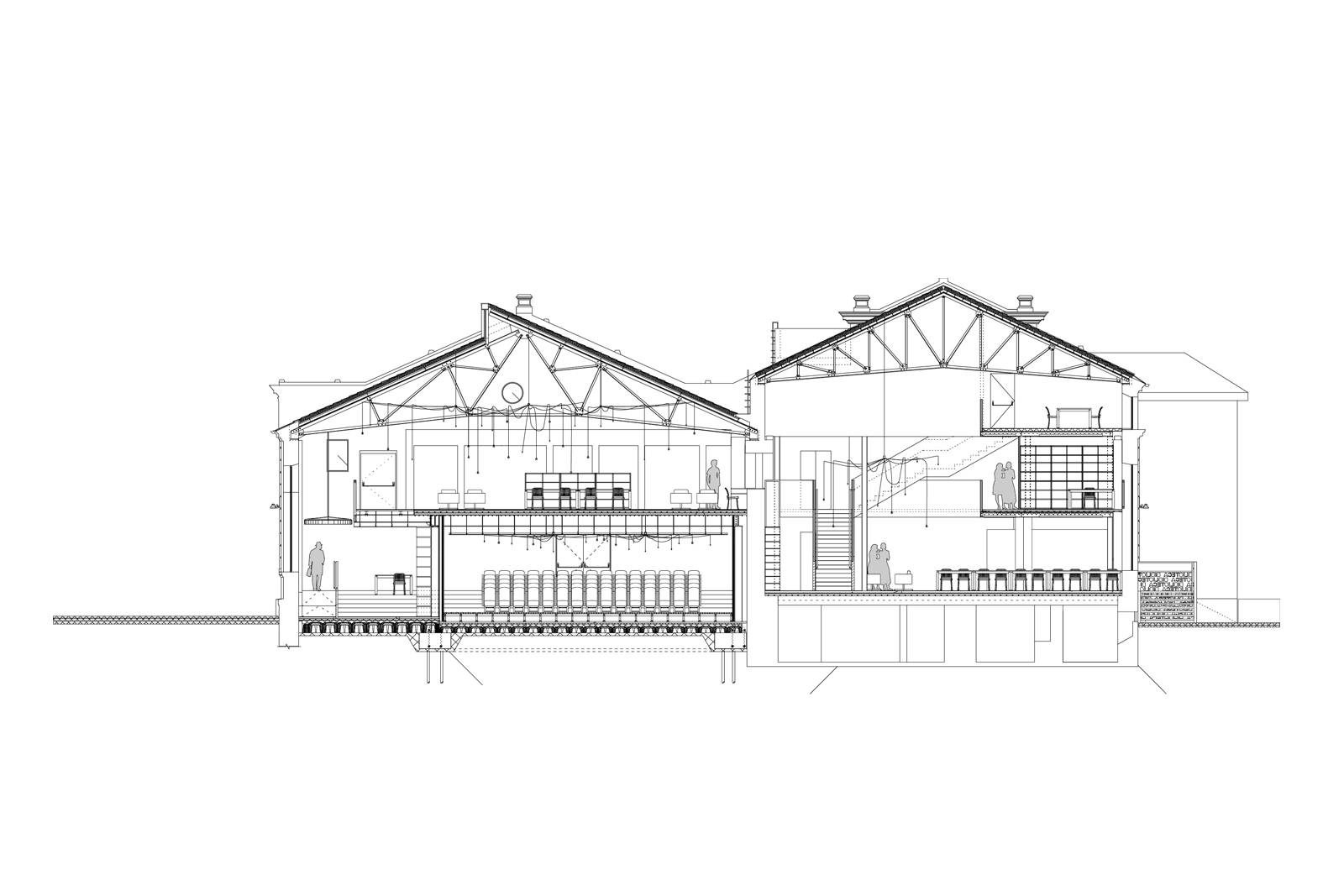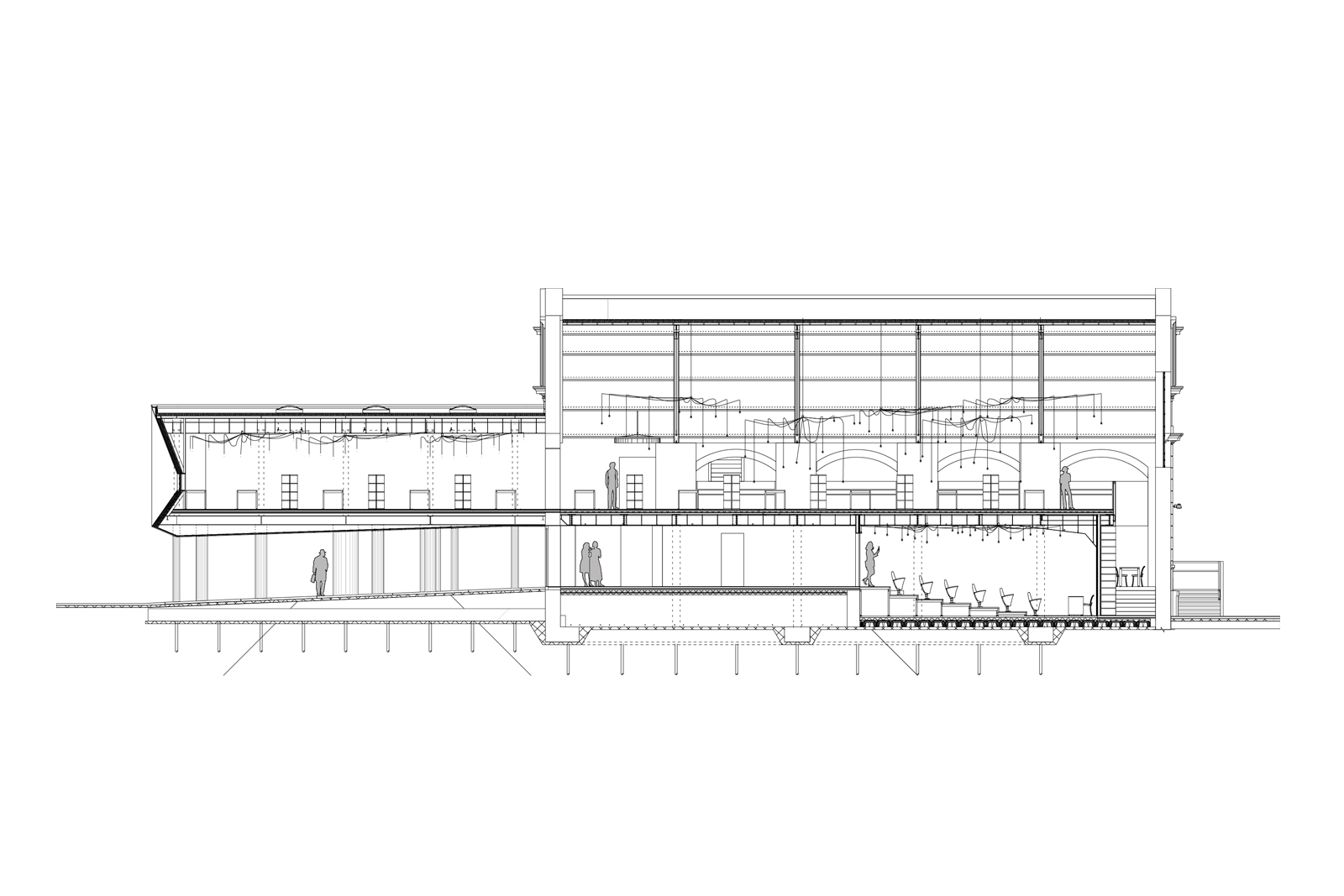 M. Beghi Civic Library
La Spezia, Italy
2012-2016

Archdaily Awards / Building of the Year '19, shortlisted in the "Cultural Buildings" category (2018)

program: Recovery of the former Fitram area, 1st lot on the south side to use as a library
total area: 4500 sqm
floor area: 1746 sqm
client: Comune di La Spezia
Alfonso Femia / Atelier(s) Alfonso Femia with
structural engineering: FOR Engineering Architecture
services and environmental engineering: ProgeTec
security consultant during design phase: Studio Russo
photos: ©S.Anzini, L.Boegly
"Reading and culture, can become an opportunity for growth, training, and socialization, if they are identified with a dedicated place…"
The proposed intervention is the creation of a new urban "center", propulsive and functional according to the will of the Administration to re-create a place that provides meeting spaces, reading and entertainment. The program includes the creation of a living space in which to host a small auditorium, a reading area for children, the administrative center, and the offices for the library in addition to the archives and the rooms dedicated to the book reading and consultation.
The idea of ​​this challenging but fascinating project comes from the belief that reading and culture, if identified with a dedicated place, can become an opportunity for growth, training, socialization. The project was immediately thought as a device of connection and sharing, of perception and rediscovery.
Our intention was not the one of an overlapping abuse, to go alongside by denying, but to report the pre-existence, by inserting the interior with the exterior, of the urban landscape with the territory.
Everything is developed according to a grammar of design that emphasizes the identity of the individual parts and the relationship between them with radical honesty: the relationship with matter, the enhancement of the main characters in her, from the independence of interventions designed as "actions" in space and for the space, the "architectural promenade" that will accompany the use of this space as a discovery of existing buildings and their context.