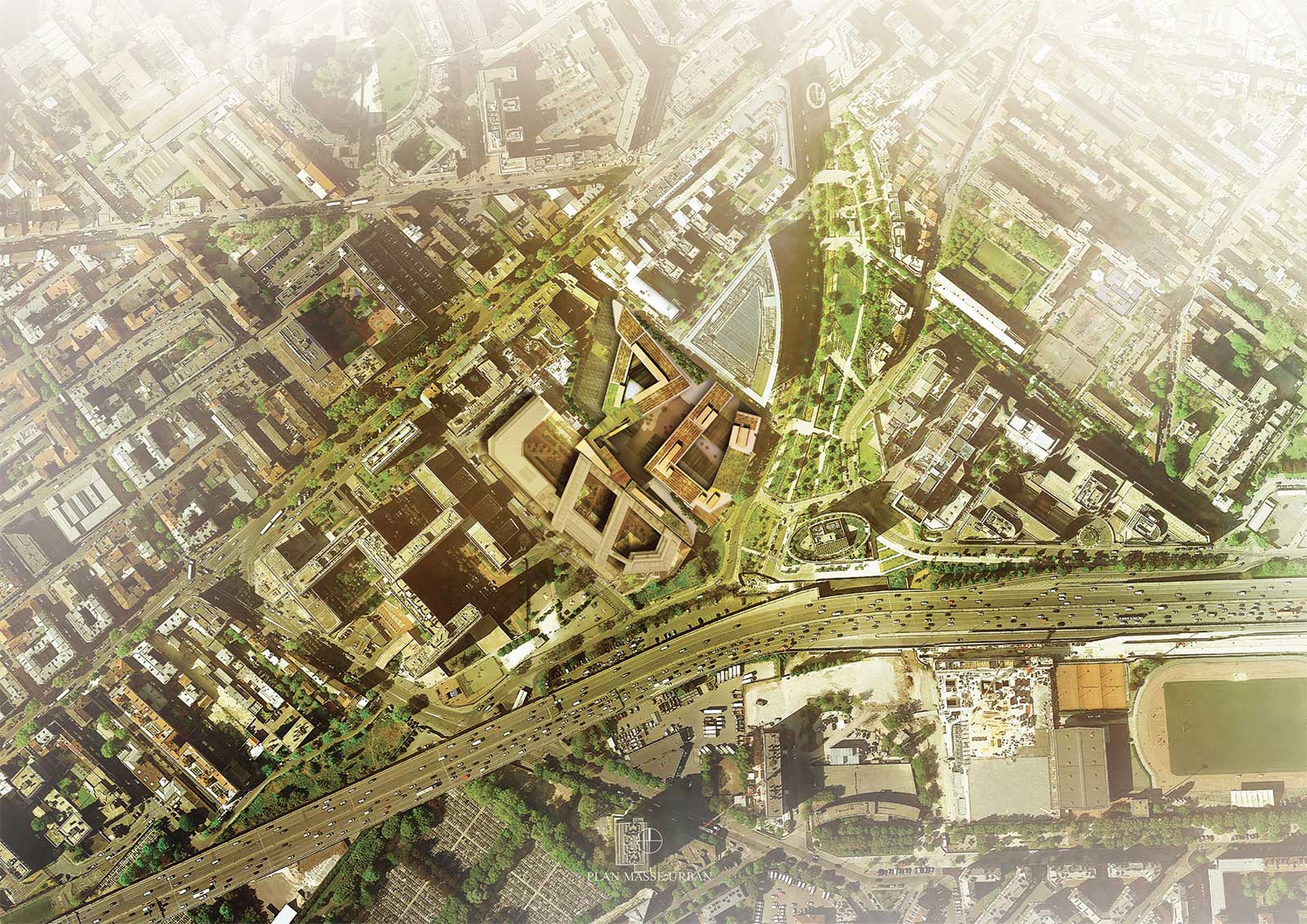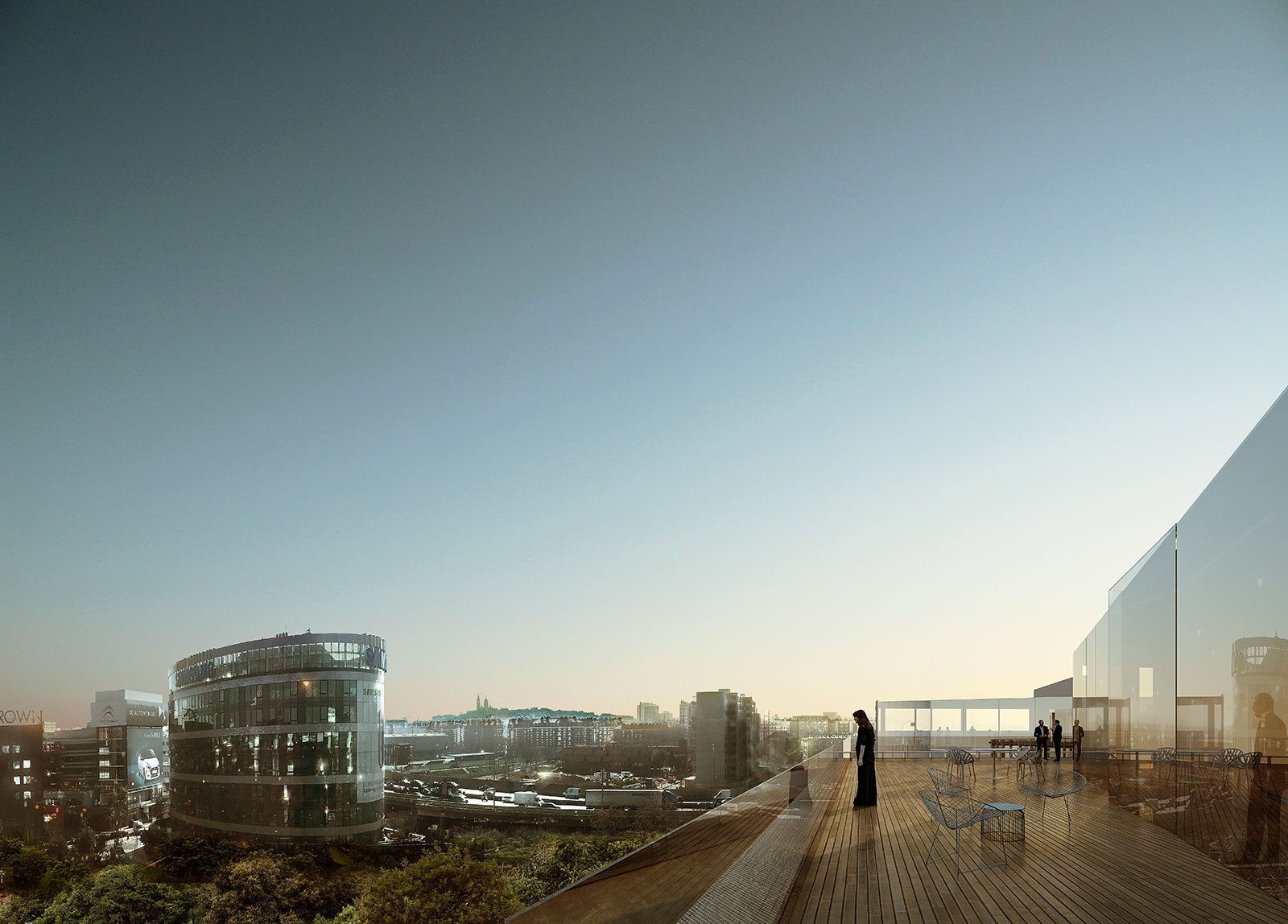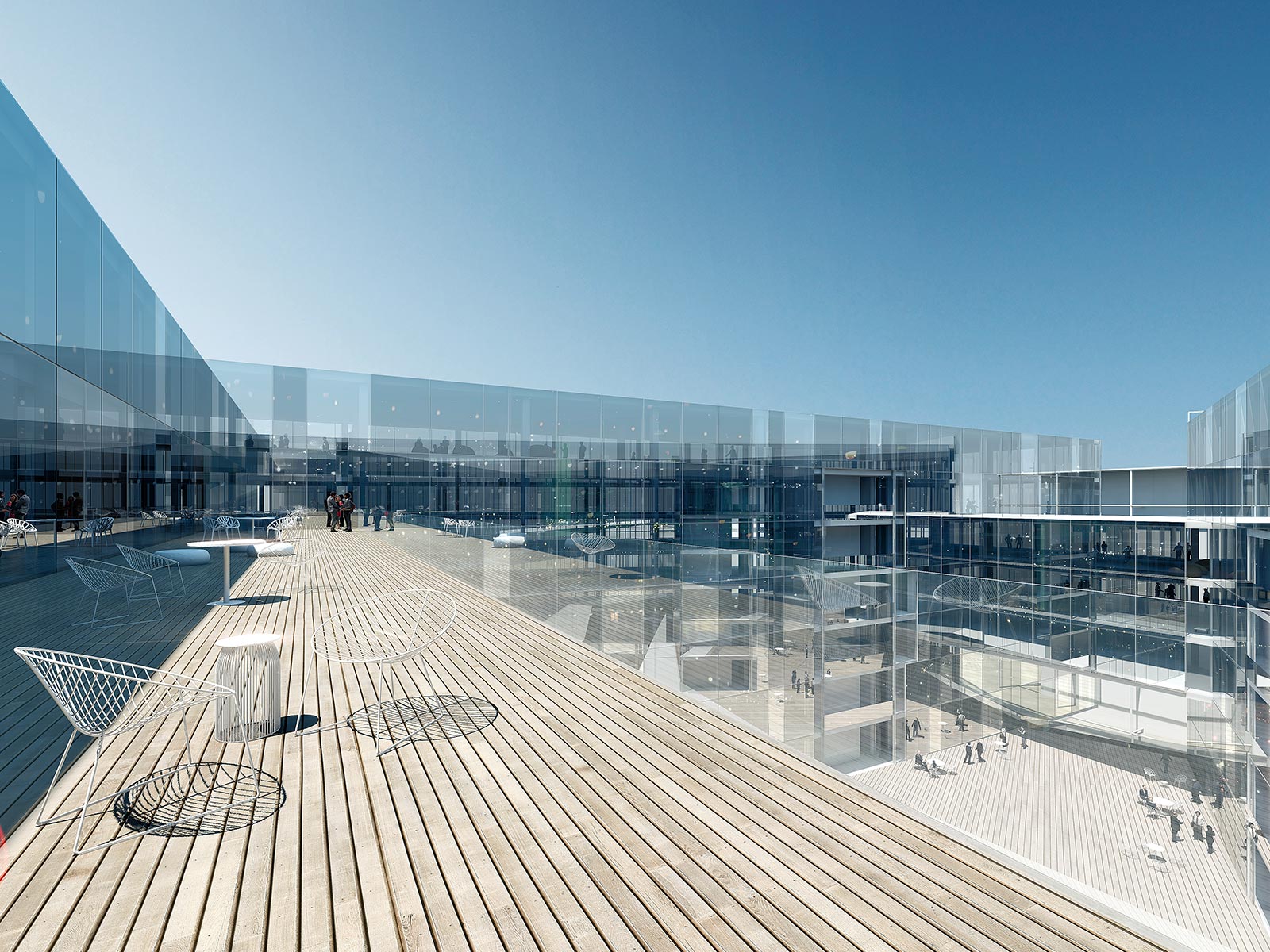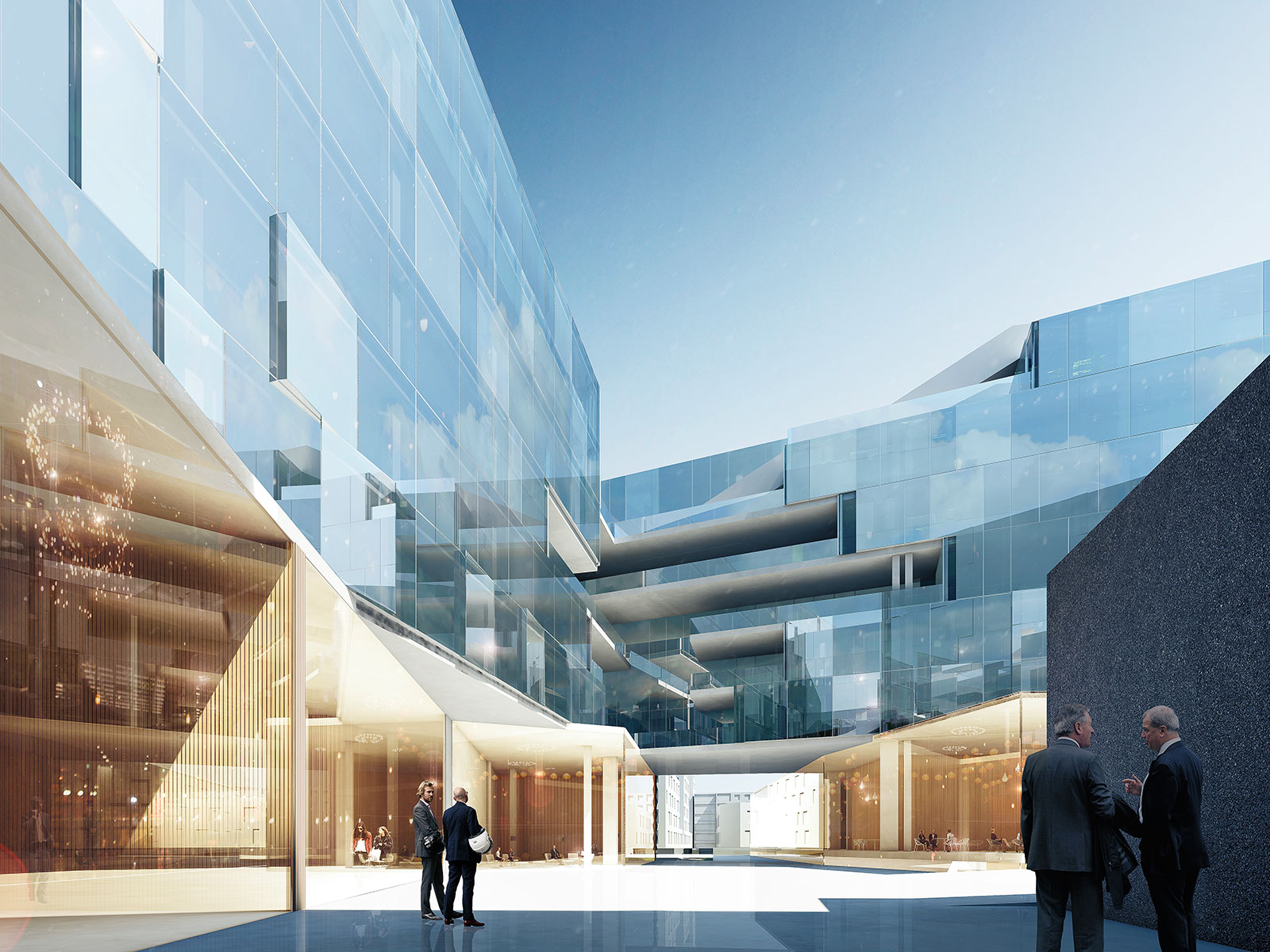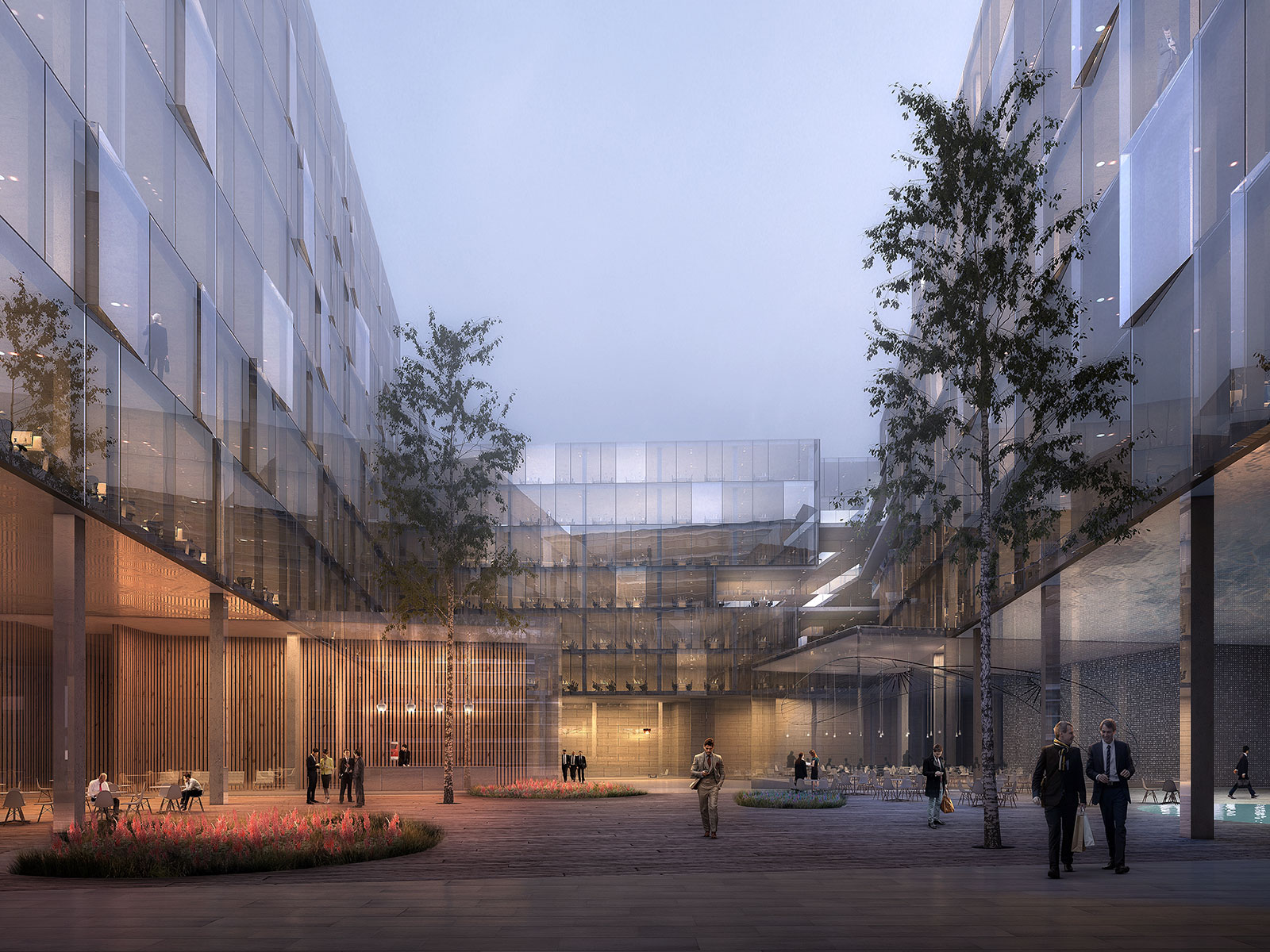 Touzet directional complex
Saint-Ouen (Paris), France
project 2016
65 000 m2
client: VINCI
architects: * with BASE
The new project of Touzet was conceived as a unicum, constituted by several parts. It is this image that we want to have of our project: an overall project, with its strong identity, but able to evolve and maintain its identity even in the hypothesis of a division between two buildings.
The project is organized around an internal landscaping path, a real sequence of spaces that alternates a large courtyard with more intimate atriums, all connected by plays of light, compressions, volumes, perspectives.
The volumetric choice opted for two nested buildings, to give the two buildings an opening on the two streets (Touzet and Noether). This makes it possible not to have single-oriented buildings and to share with the two macro-lots the interior landscape, even in the hypothesis of a separation rental.
On the ground floor level, a large plateau that follows the slope of the street, gives continuity to the public space and creates a lively basement that hosts all the special functions of the program (halls, auditorium, sports halls, etc. ). The whole of this device is organized around a large courtyard garden, acting as a unifying pole, from which develops the entire real estate program.