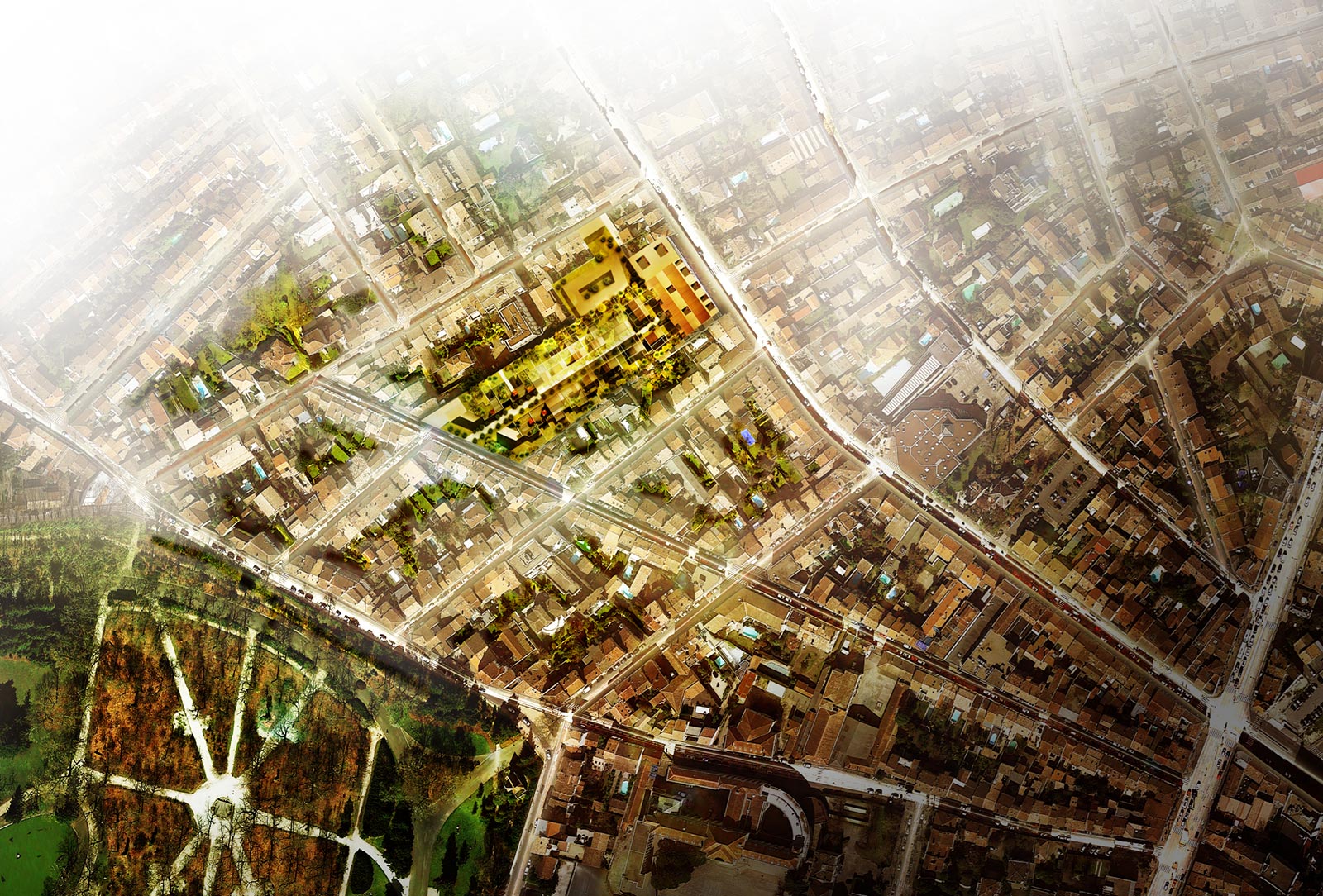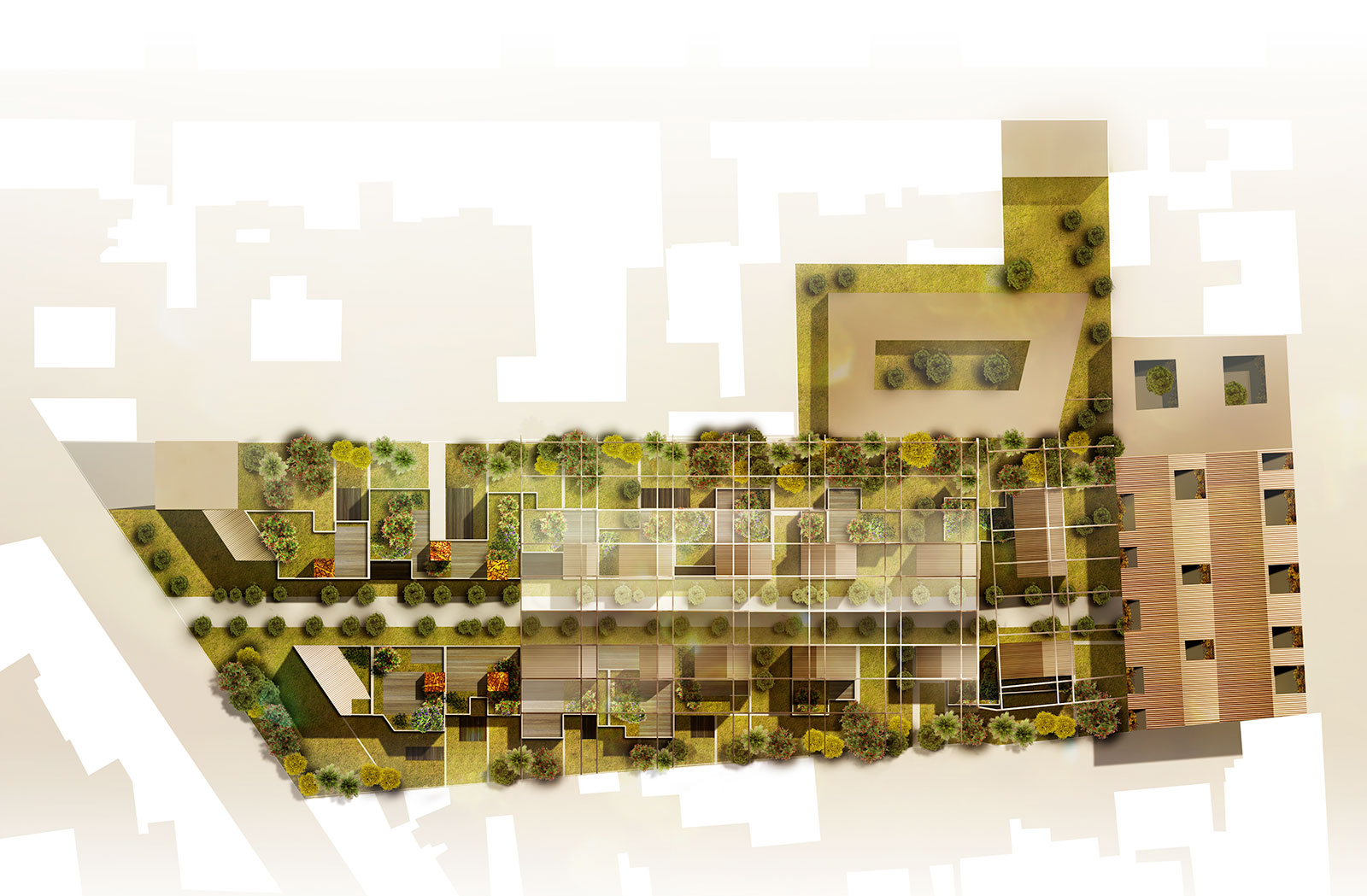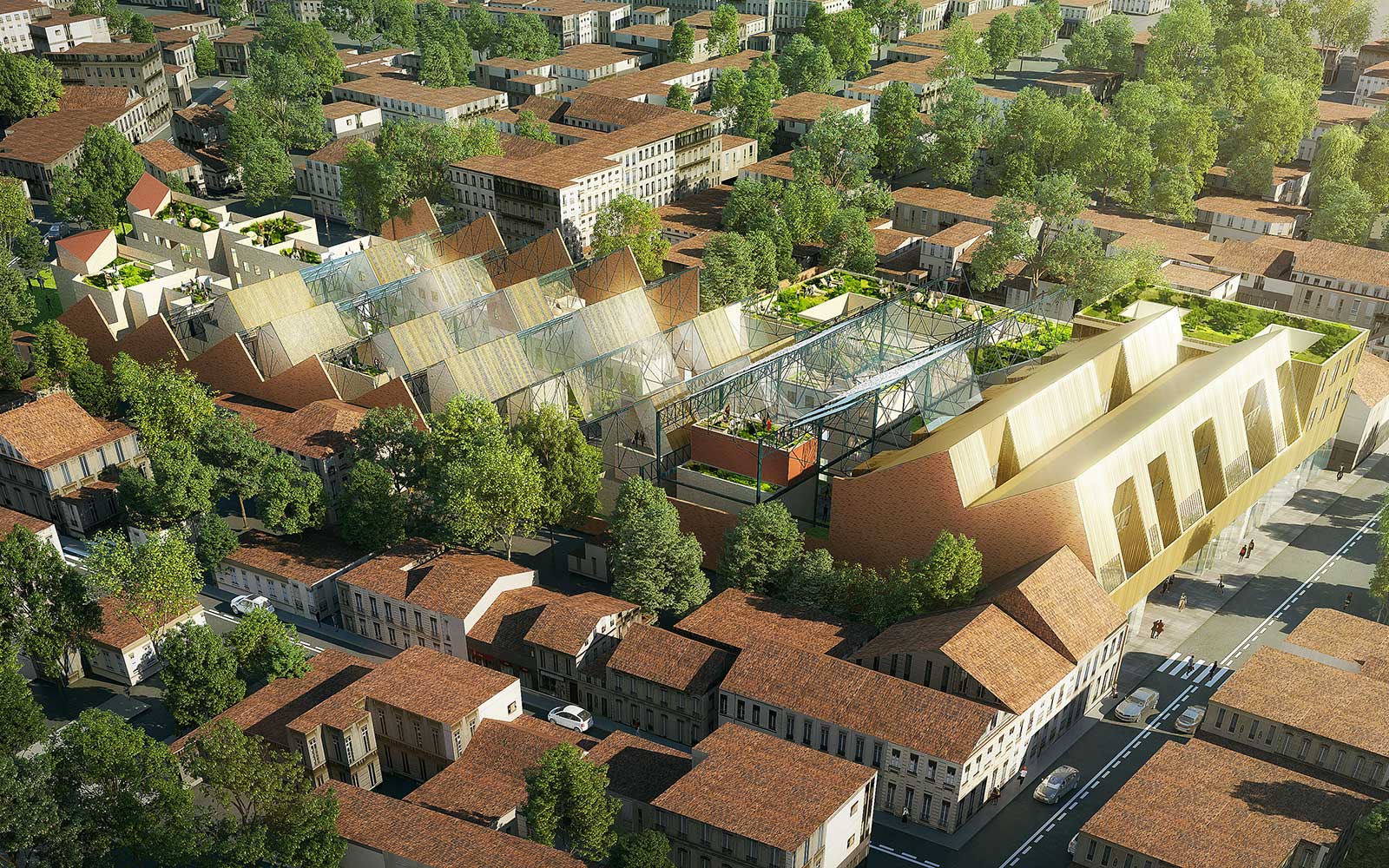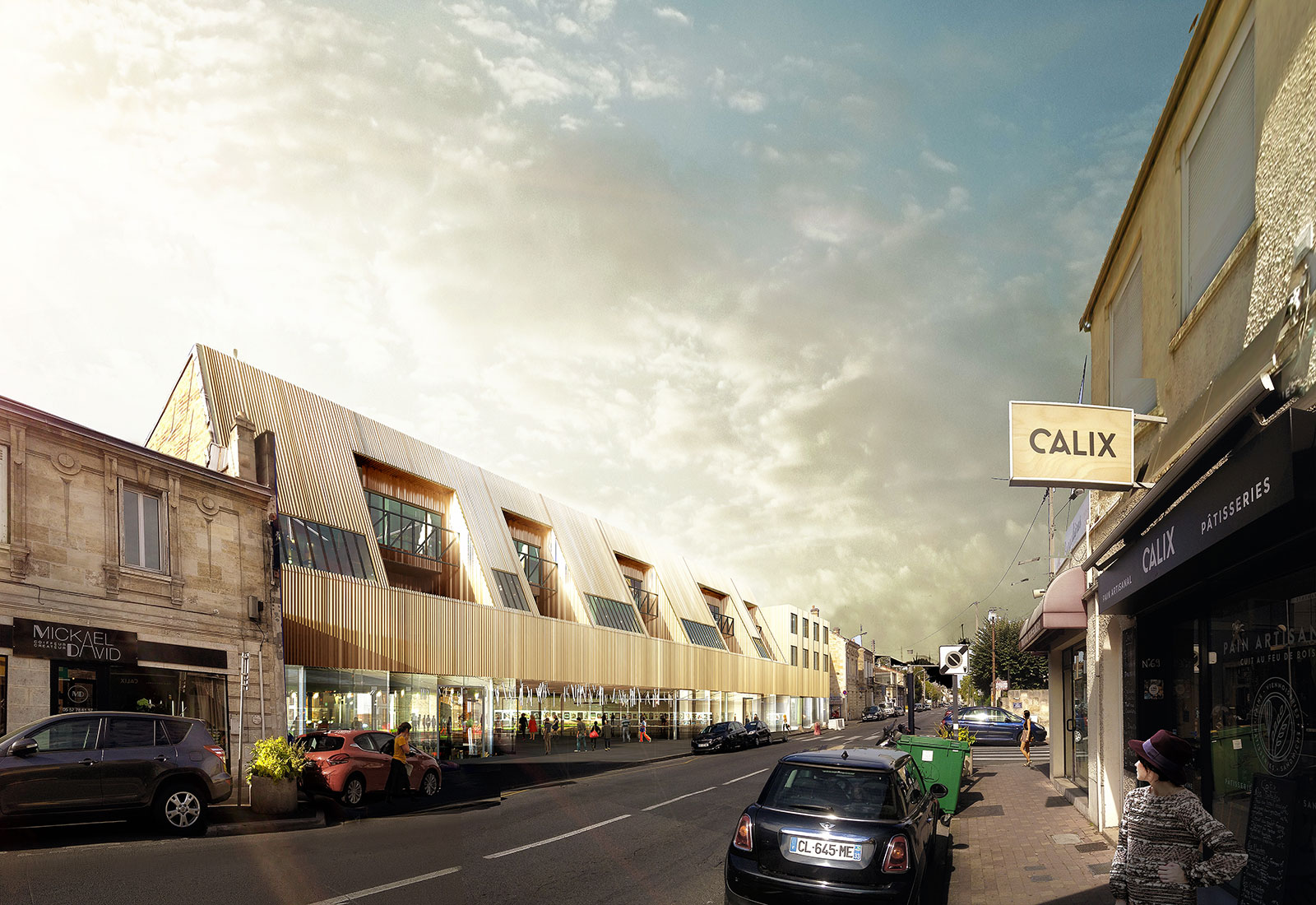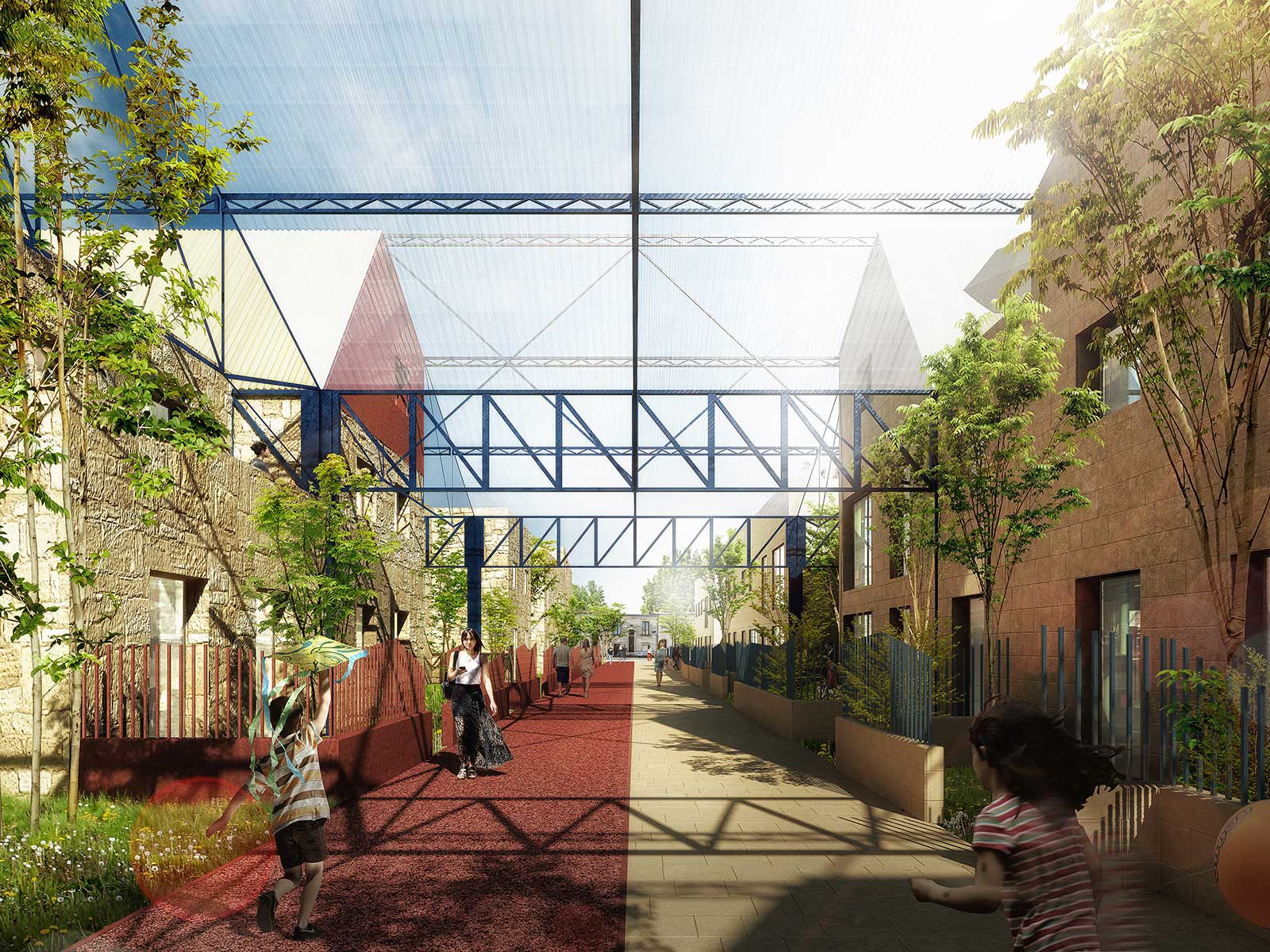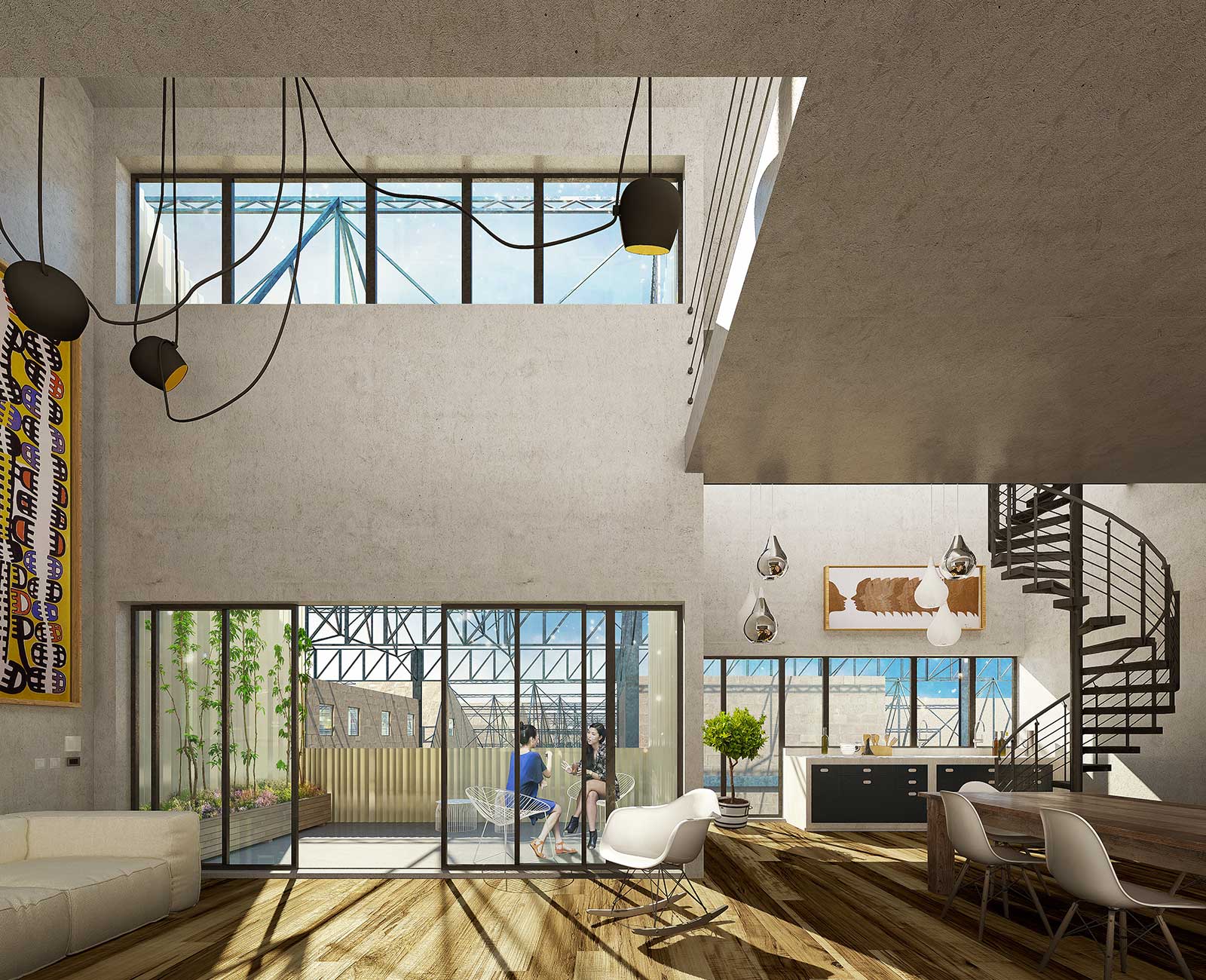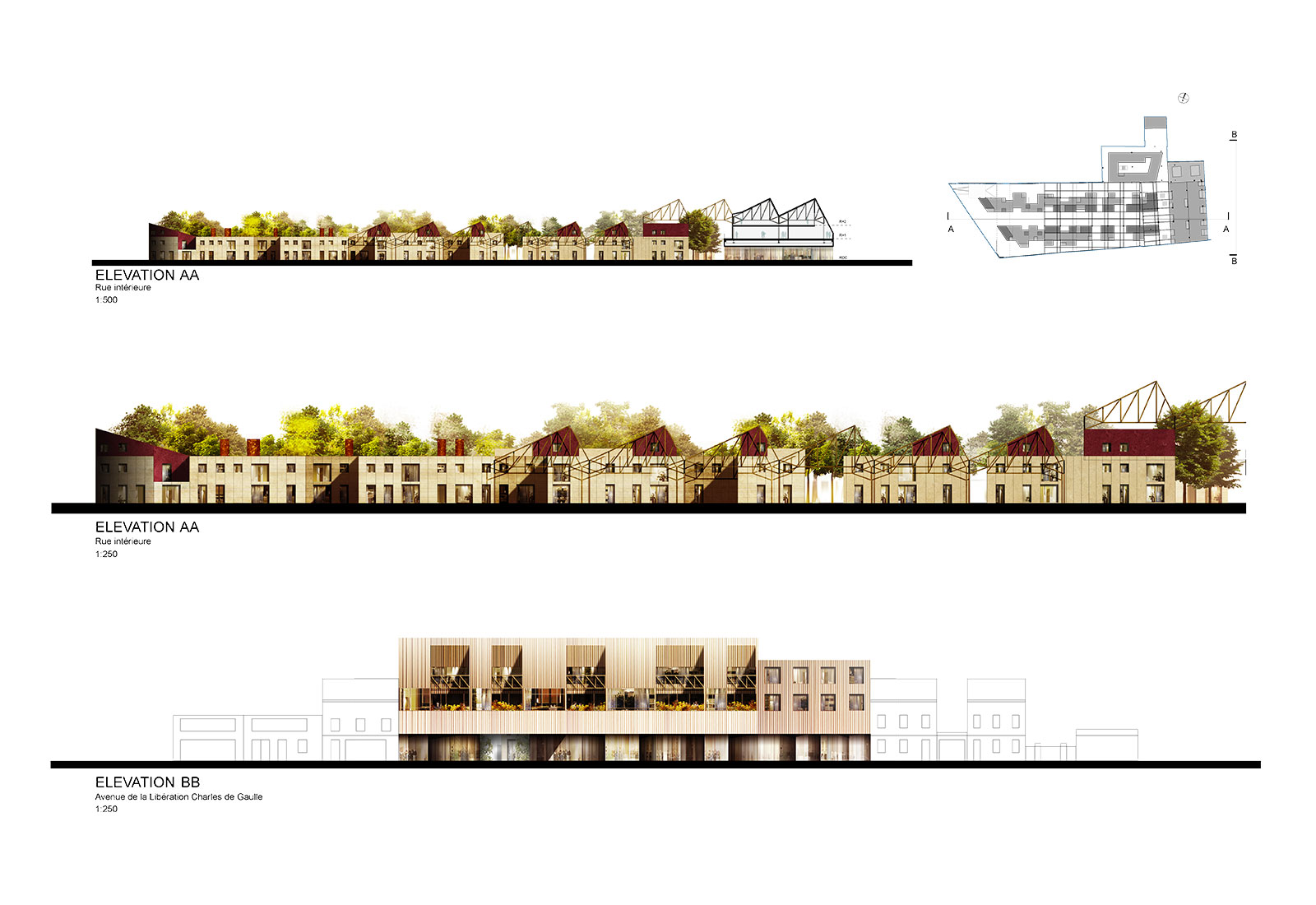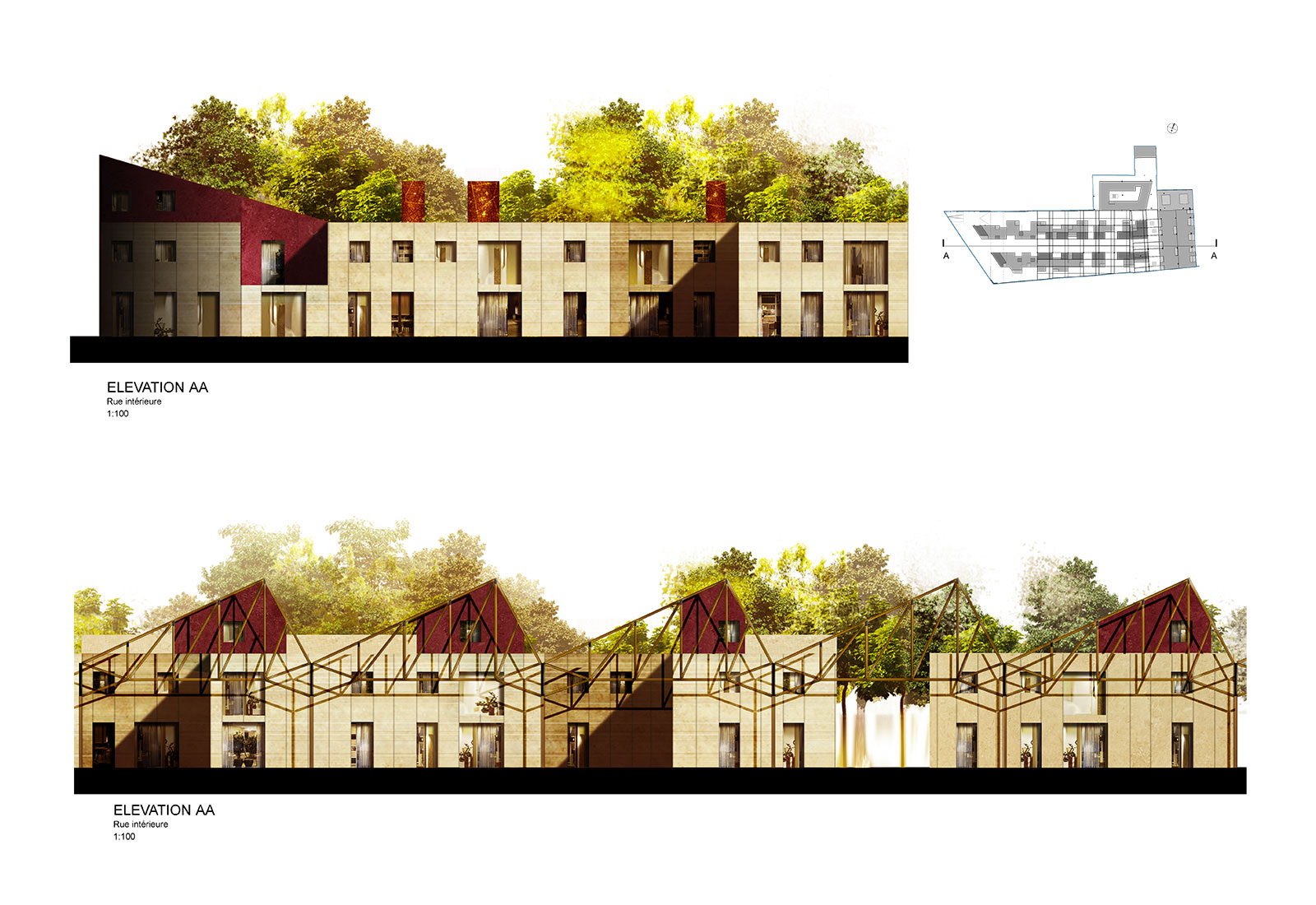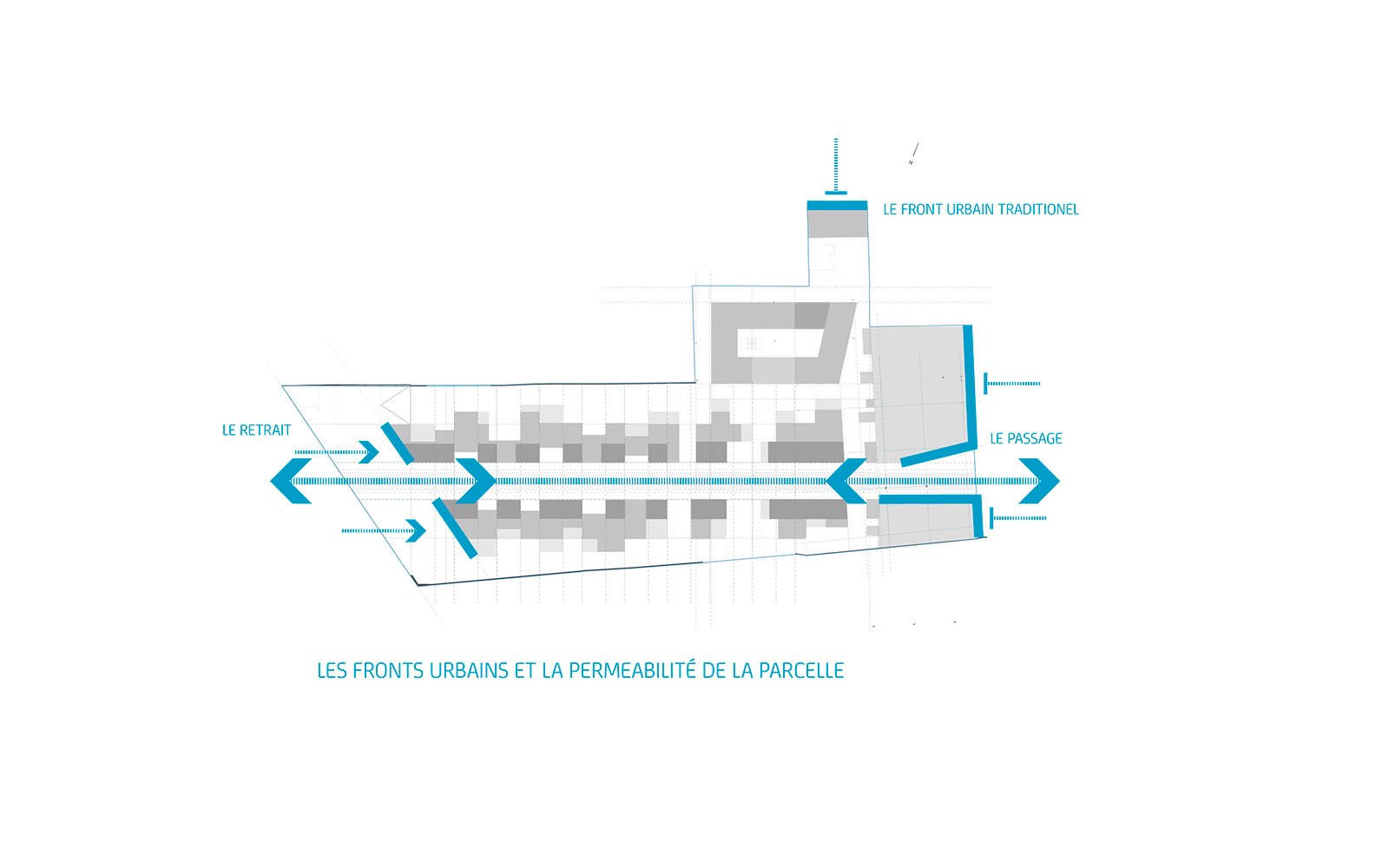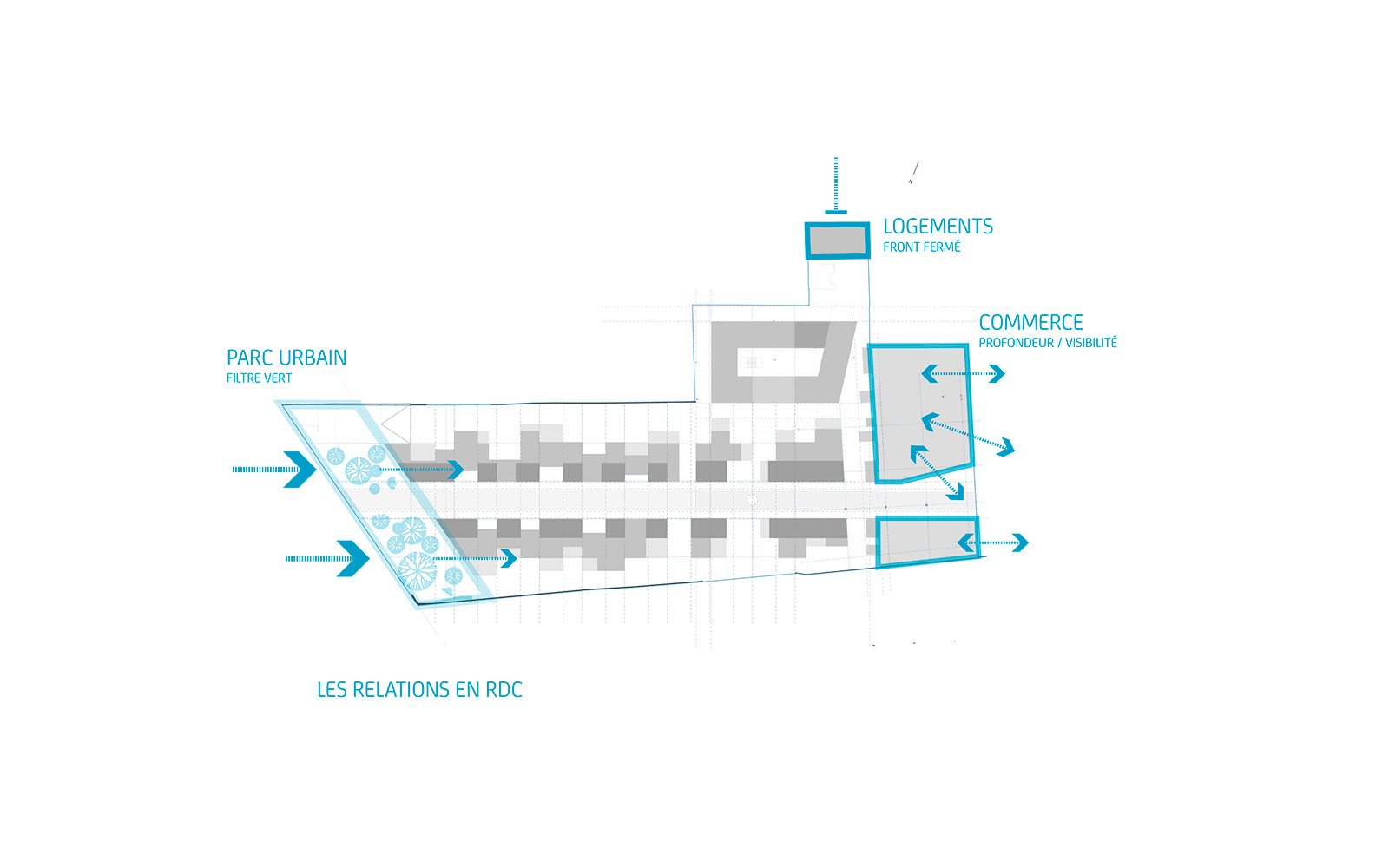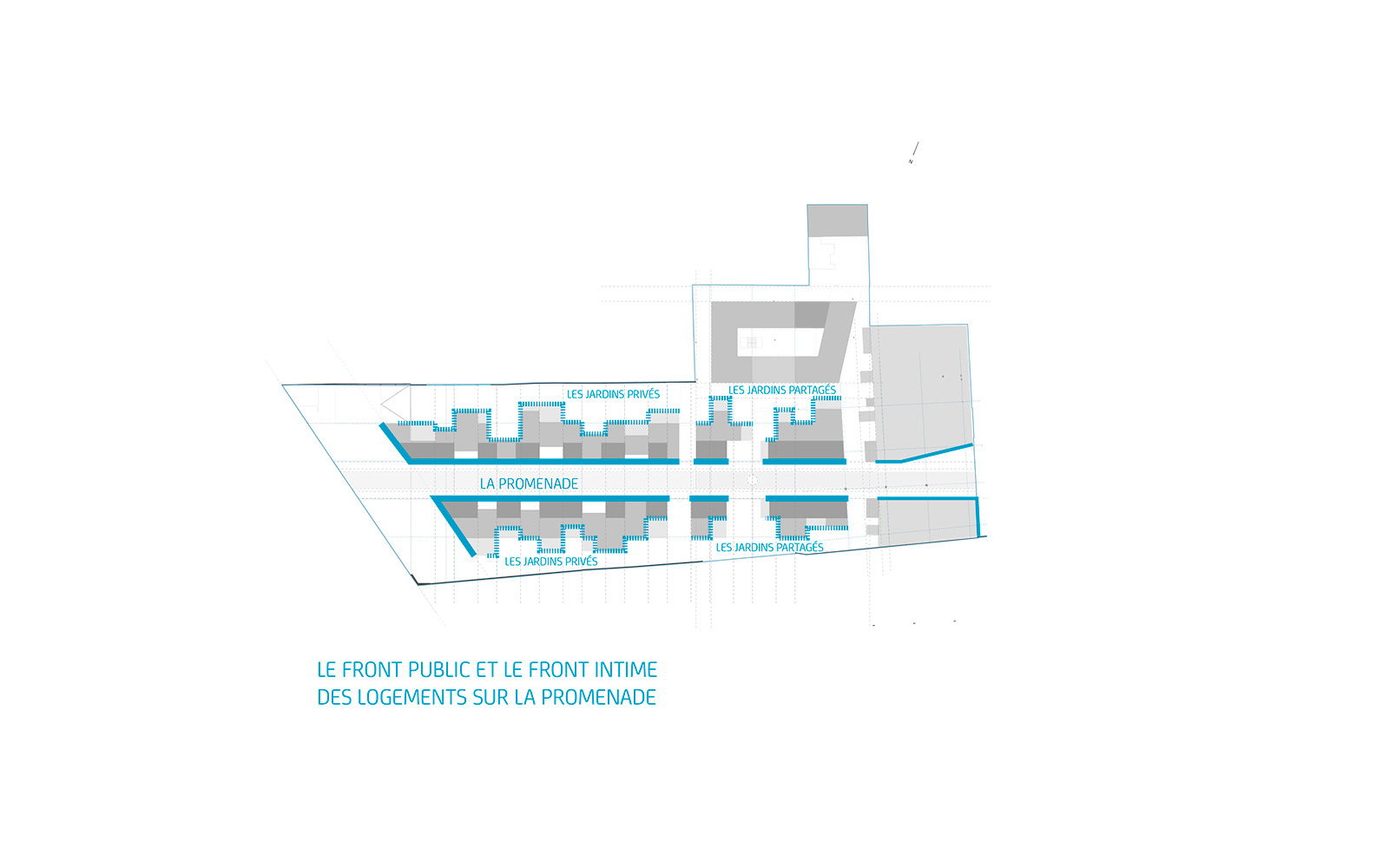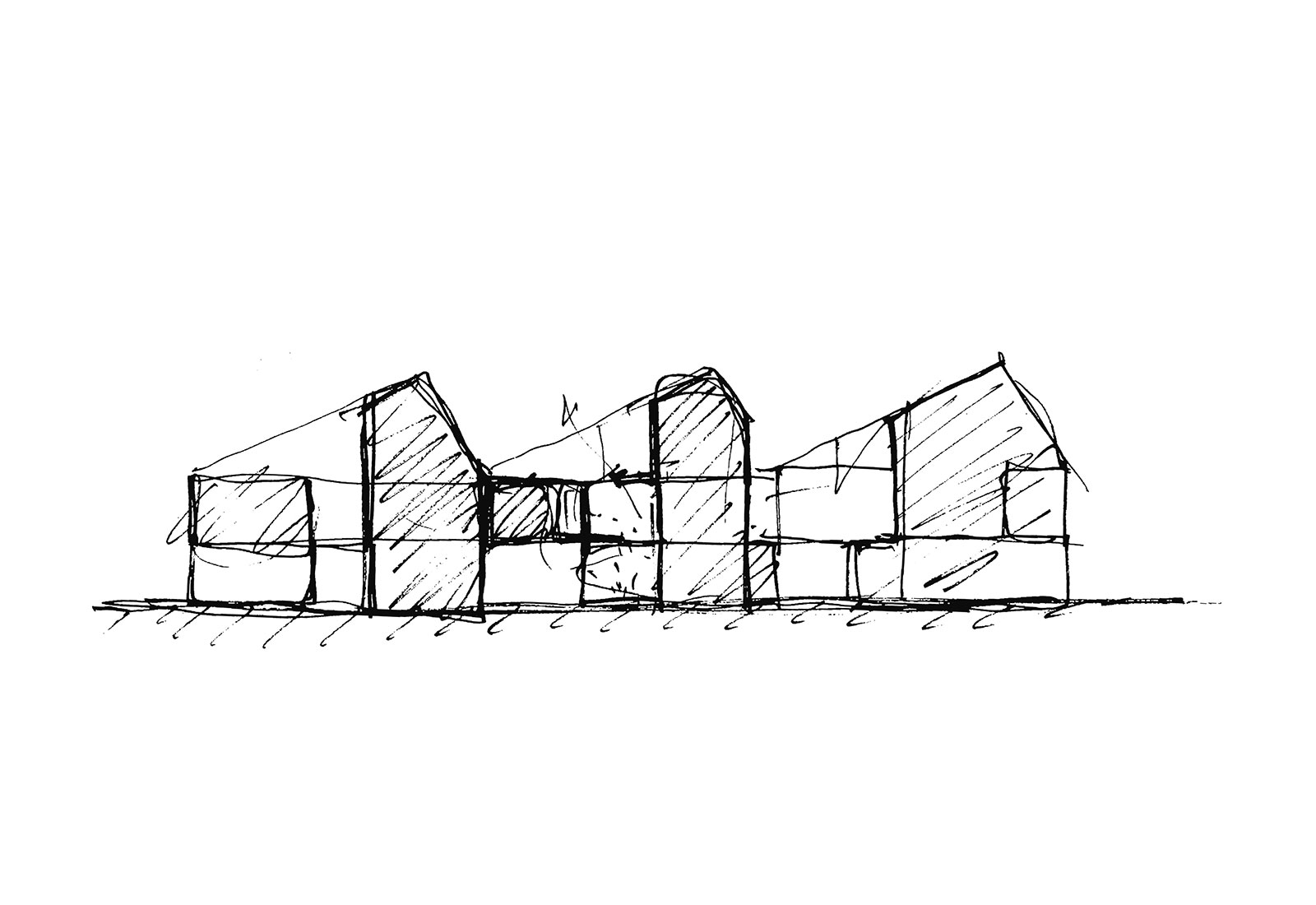 Housing in Le Bouscat
Le Bouscat, Gironde, France
2016

program: Requalification of a former Peugeot dealership with 103 housing units and 4 commercial premises
> total area: 8 250 sqm
> housing: 7 600 sqm
> commercial premises: 650 sqm
client: BDP Marignan Aquitaine
project: Alfonso Femia / Atelier(s) Alfonso Femia with
general engineering: Quadriplus, Paris
environmental engineering: Terao, Paris
economy control office: VPeas, Bordeaux
images: ©Atelier(s) Alfonso Femia & Paris Render Studio
"The project creates a space "in-between" between the street and the sky, between private and public areas, between the built and the green spaces." AF
The Peugeot dealership site is a remarkable element in the urban fabric of traditional Bouscat shops. The significant size of the area and the silhouette drawn by the sheds are elements that characterize the site.
The requalification project of this industrial heritage grants a diversified housing offer.
The plot is located in the center of the urban system and maintains a close relationship with the neighborhood.
The integration of the project with the environment is achieved through an interior street that serves the housing lot while constituting a new urban element for the neighborhood.

Under the preserved structure of industrial sheds, the housing units are integrated and oriented around this structuring axis. In this way, the project creates a space "in-between" between the street and the sky, between private and public areas, between the built and the green spaces.