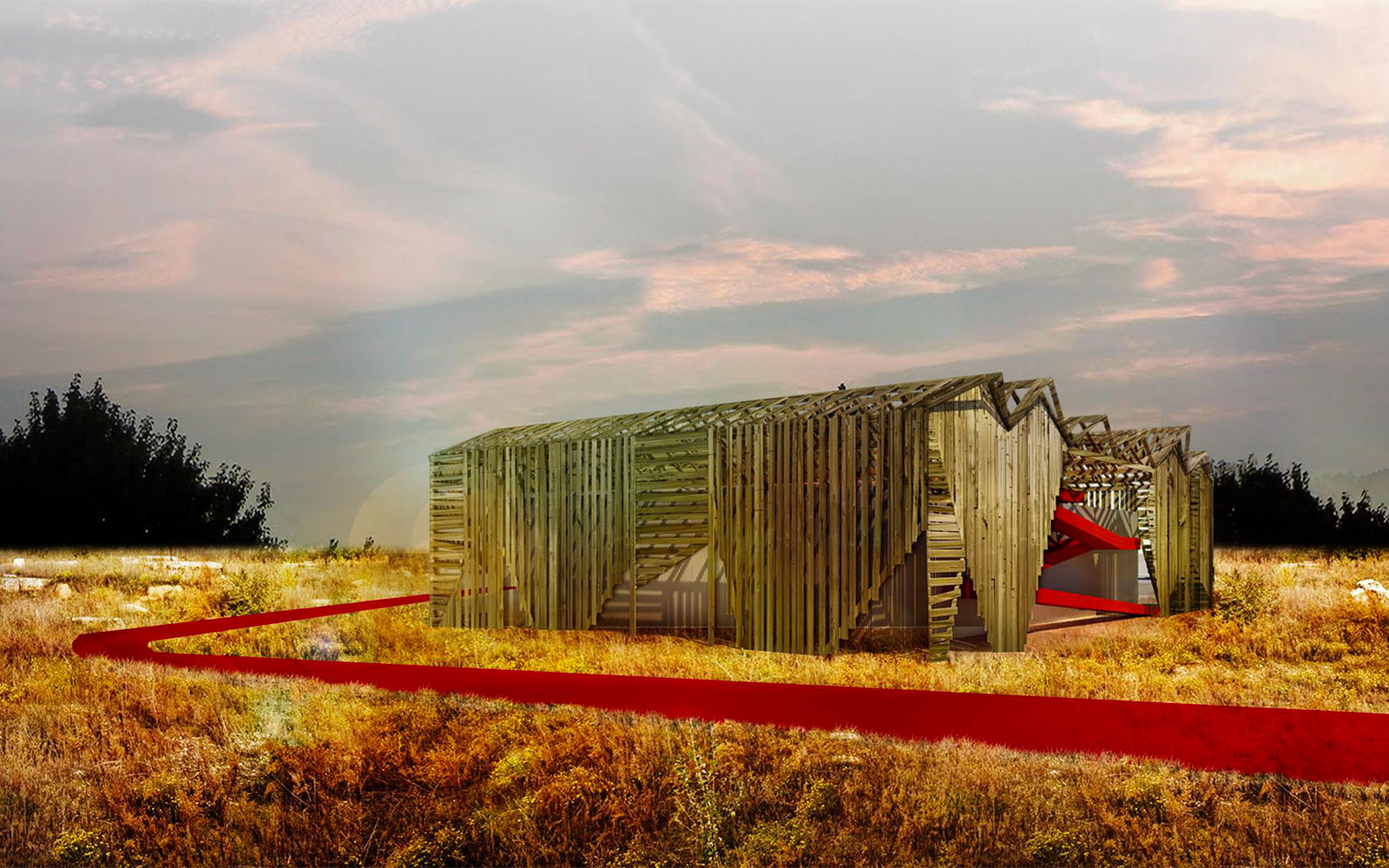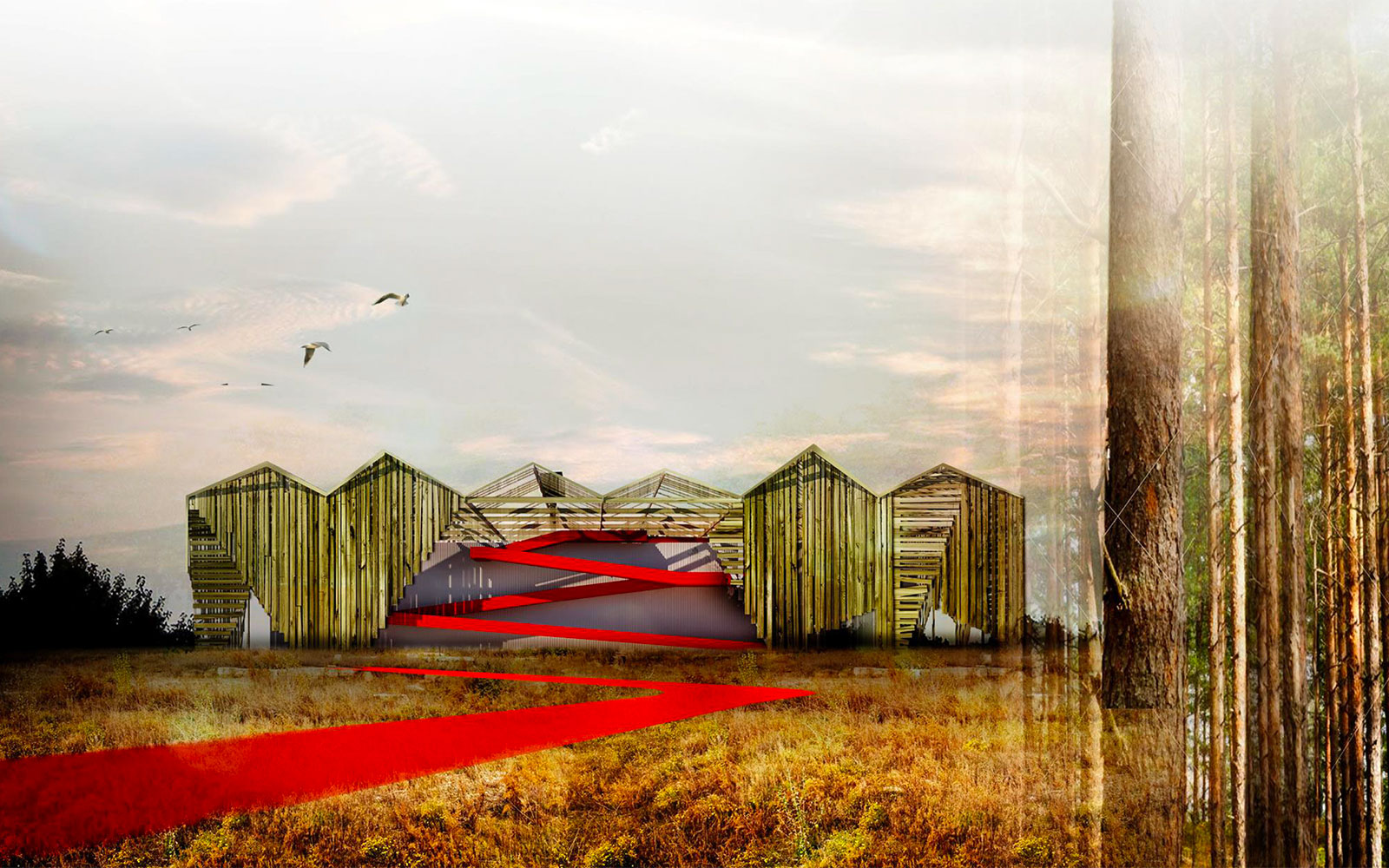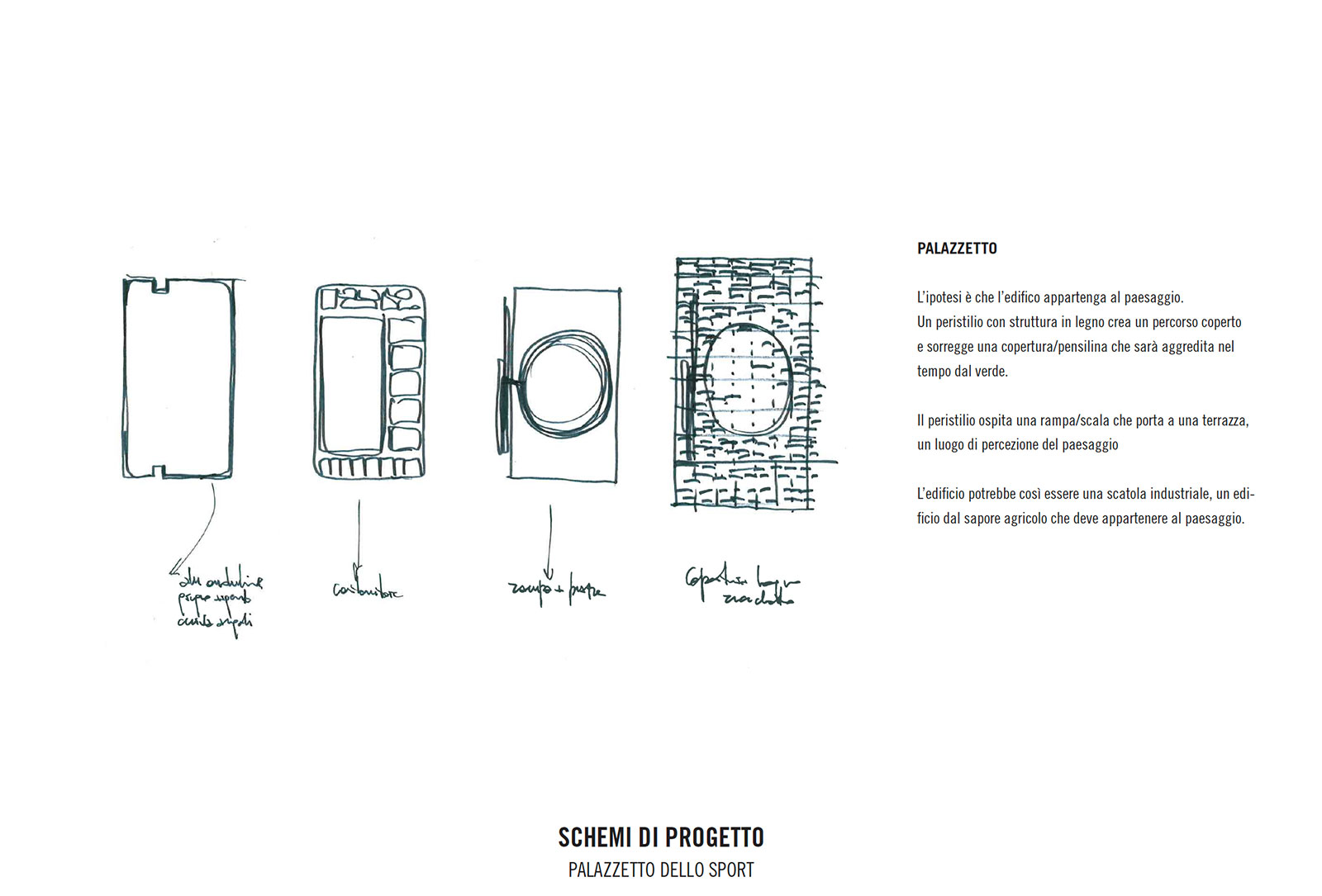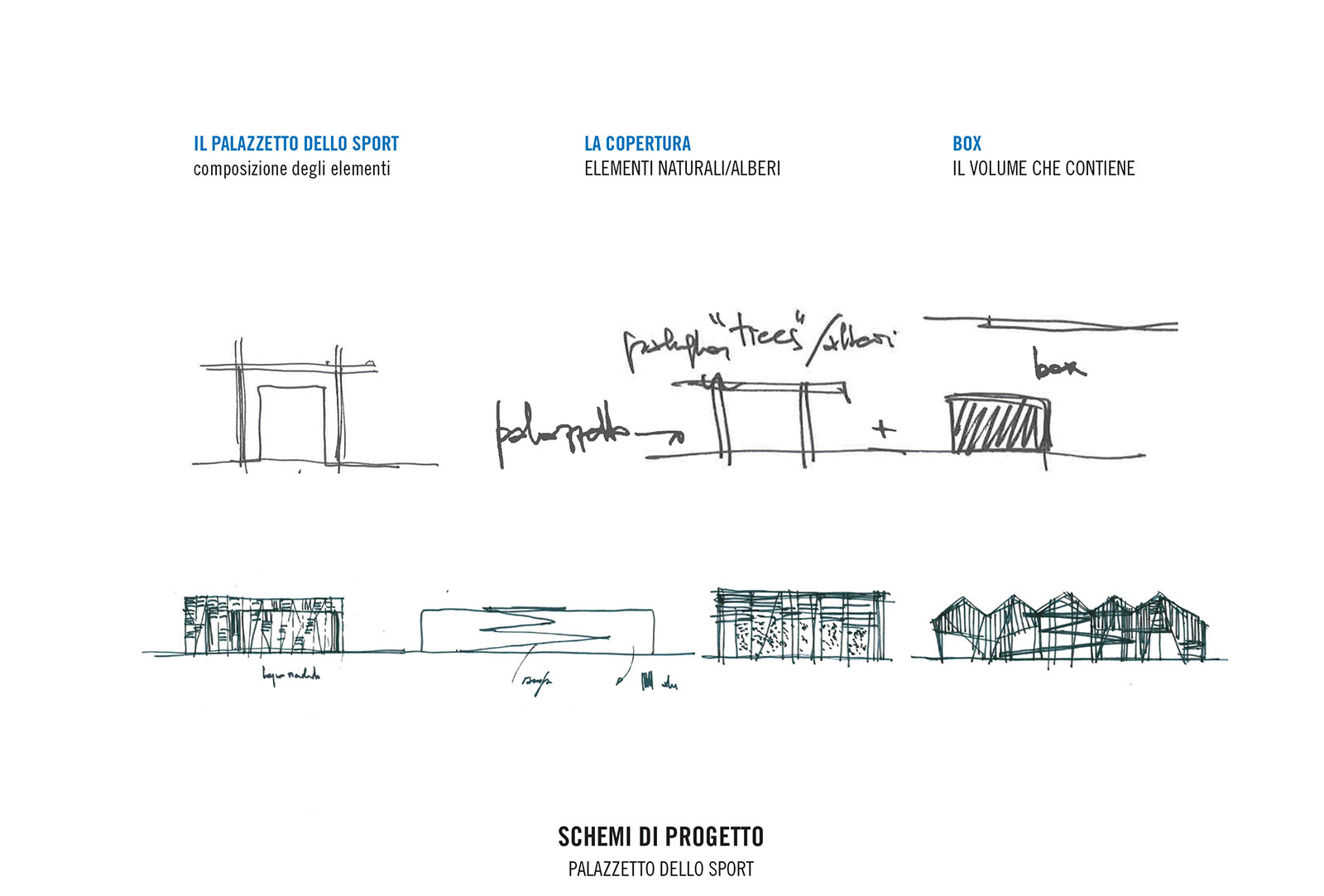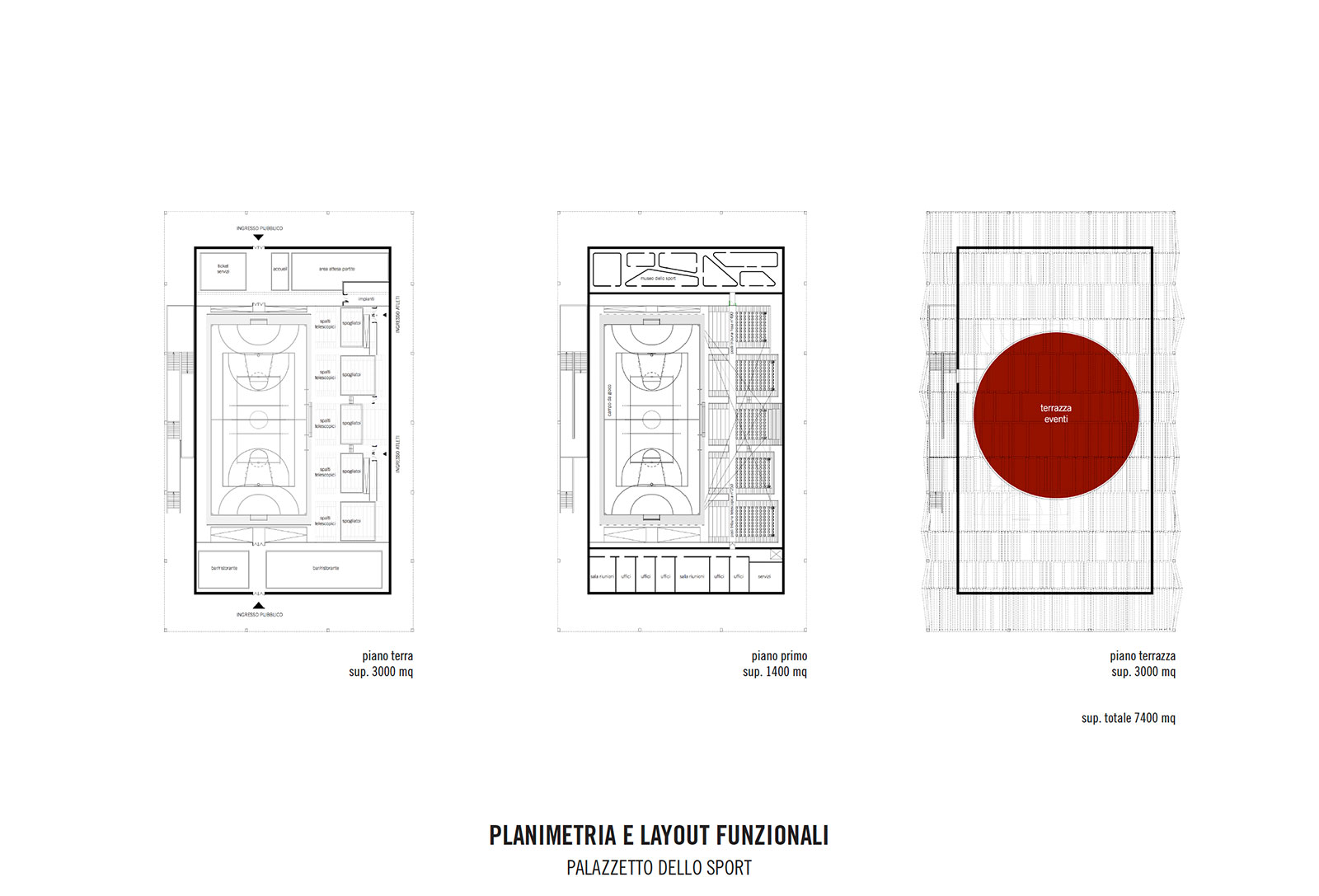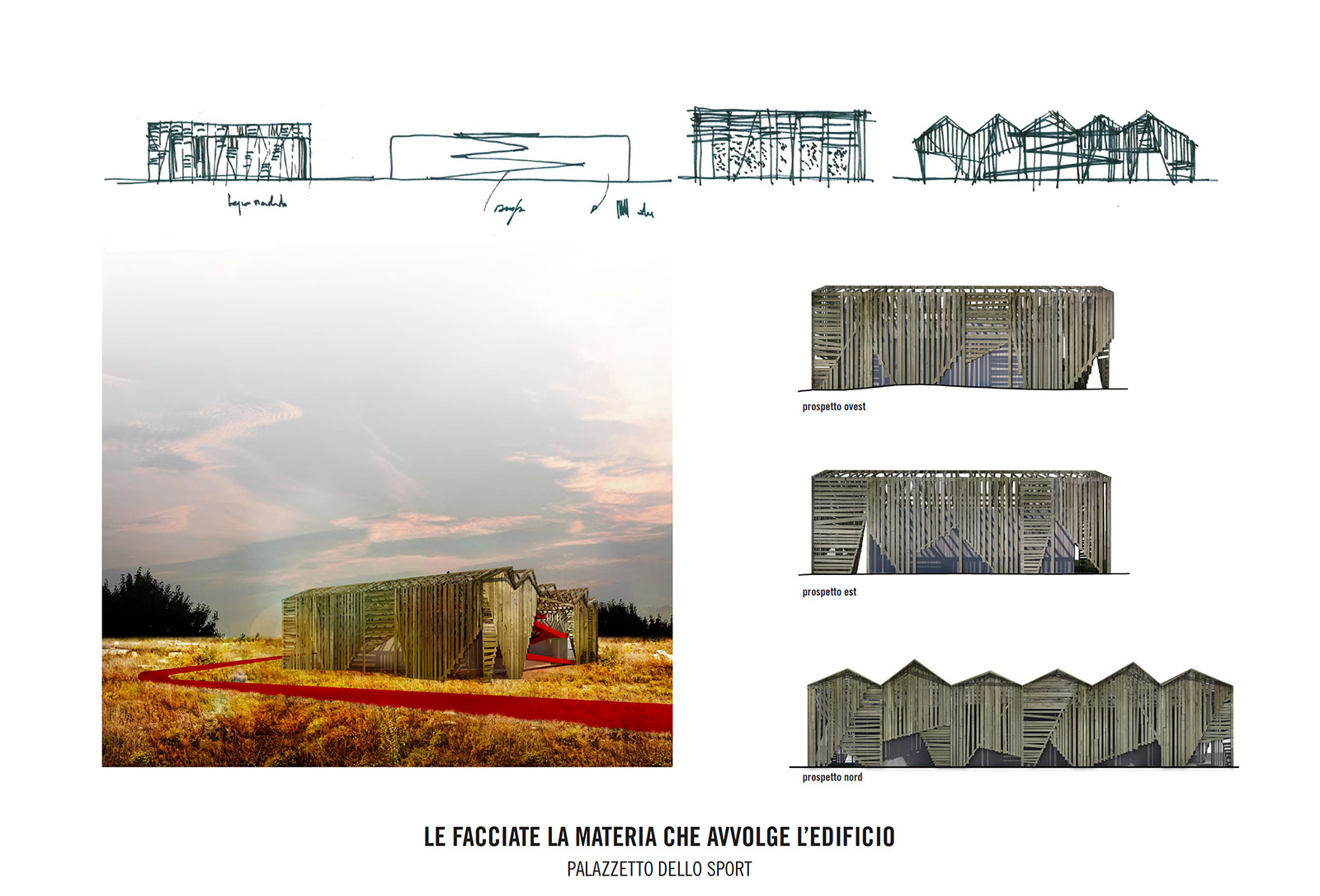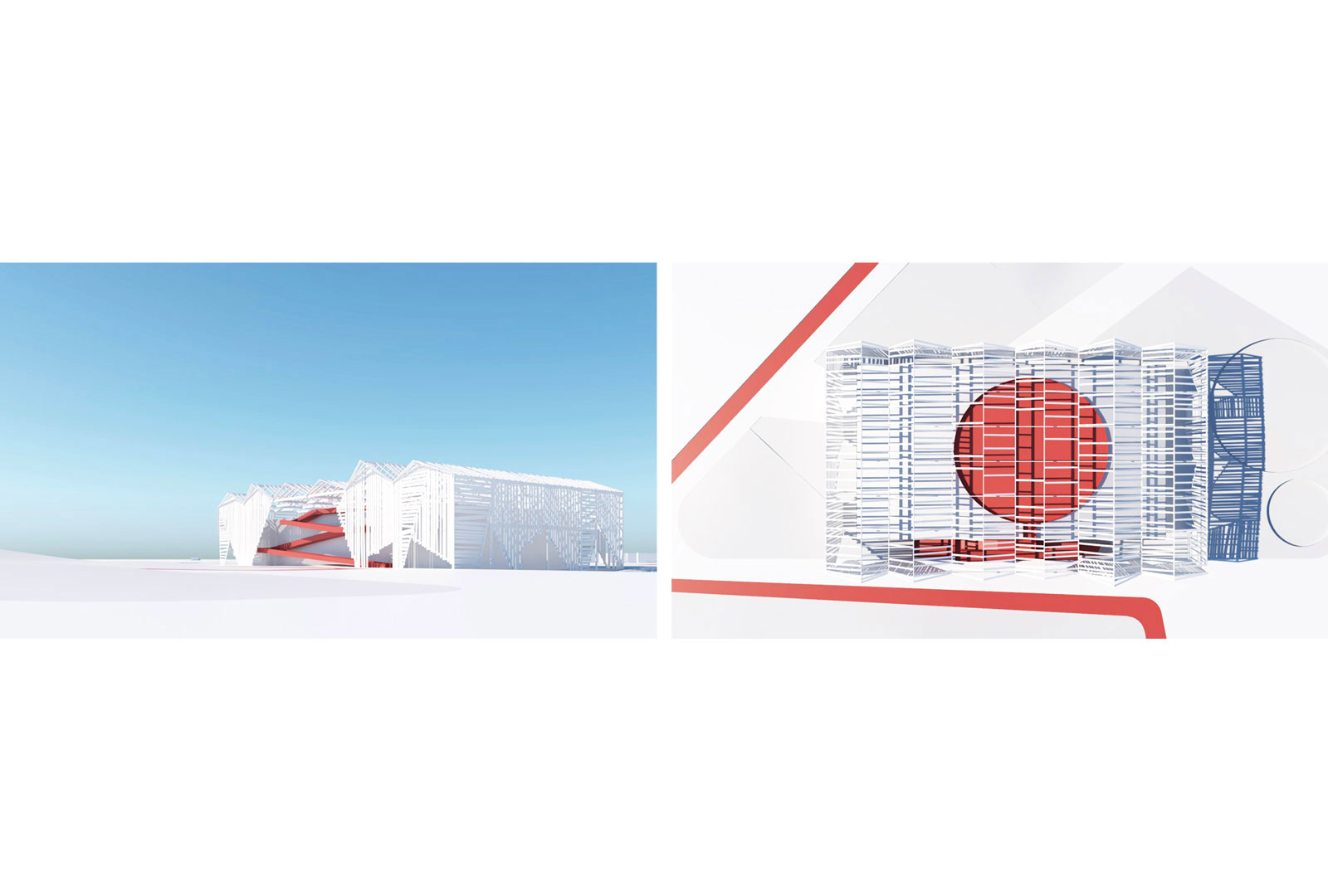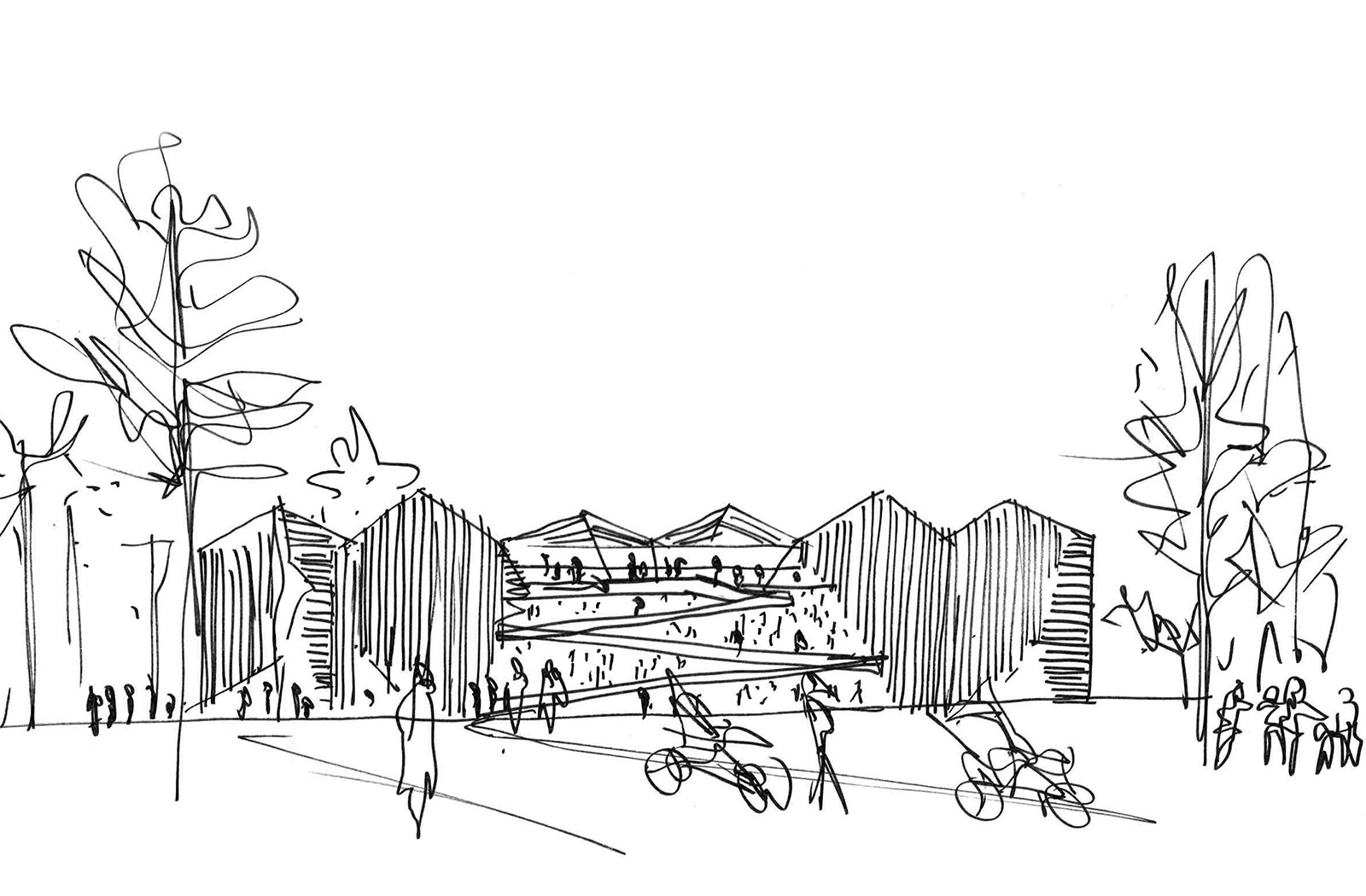 Sport hall
Ospitaletto (BS), Italy
2017

program: Feasibility study for the realization of a new sports hall (and an intercommunal public park)
area: 7 400 m2
client: Municipality of Ospitaletto
project: Alfonso Femia / Atelier(s) Alfonso Femia
images: ©Atelier(s) Alfonso Femia
"The sports hall is clearly connected to the idea of nature, and to the imagination of the wood, the forest. It is in fact made up of wooden pillars, supporting the roof, and a clearing inside, the sports field." AF
The sports hall has been designed to dialogue with the surrounding natural landscape.
The large ramp that guides us on to the rooftop of the building works as a promenade connecting the two areas of the project with the city.
The building is thought to be developed on three floors ,with public spaces on the ground floor (waiting room, ticket area, restoration services), offices and a sports museum on the first floor, and an open terrace on its second floor, which can be used both from the users of the building so as from the users of the surrounding park.
The changing rooms for the athletes, public restrooms and emergency room are all located under the bleachers and have direct access towards the external north area.