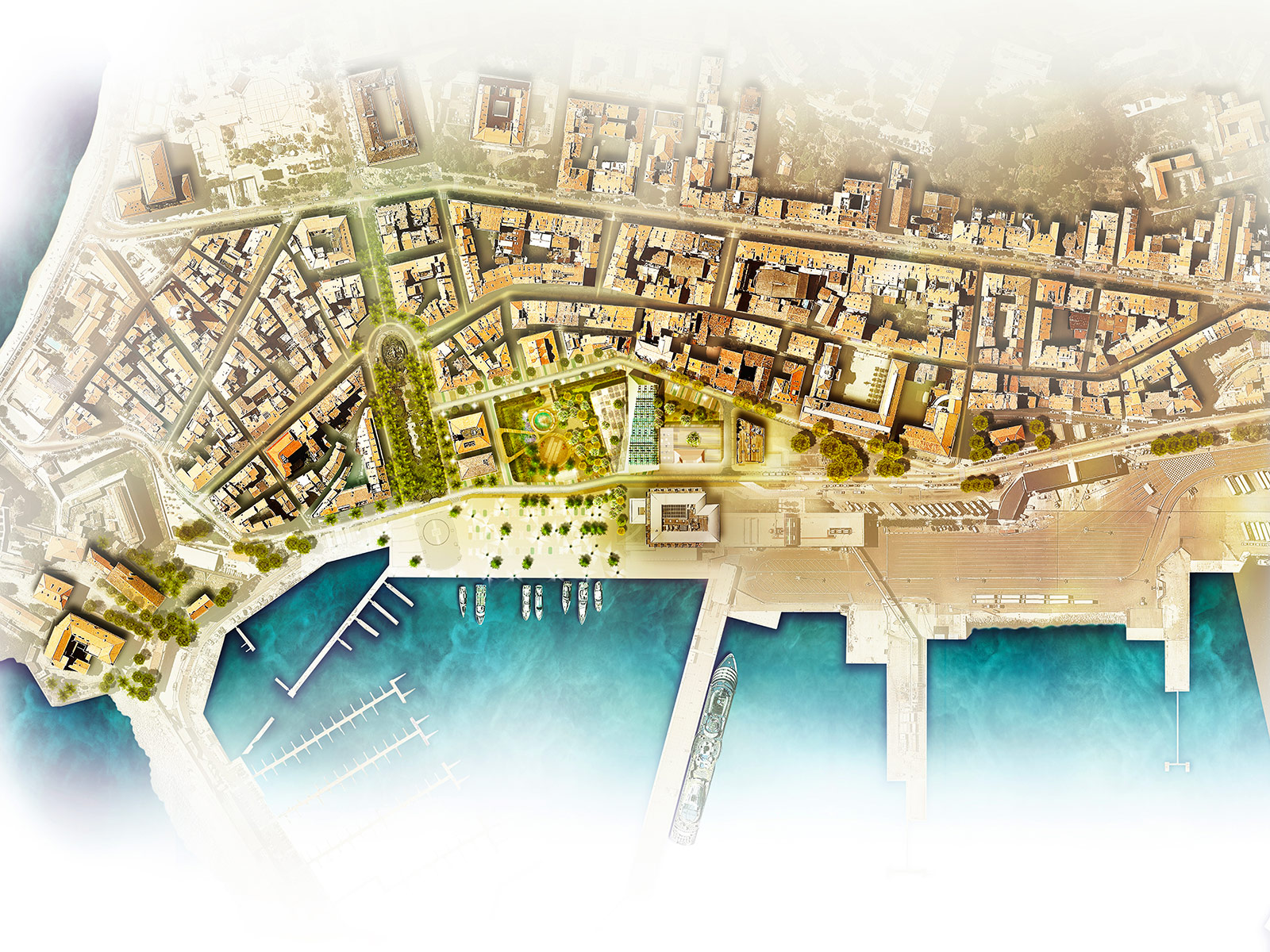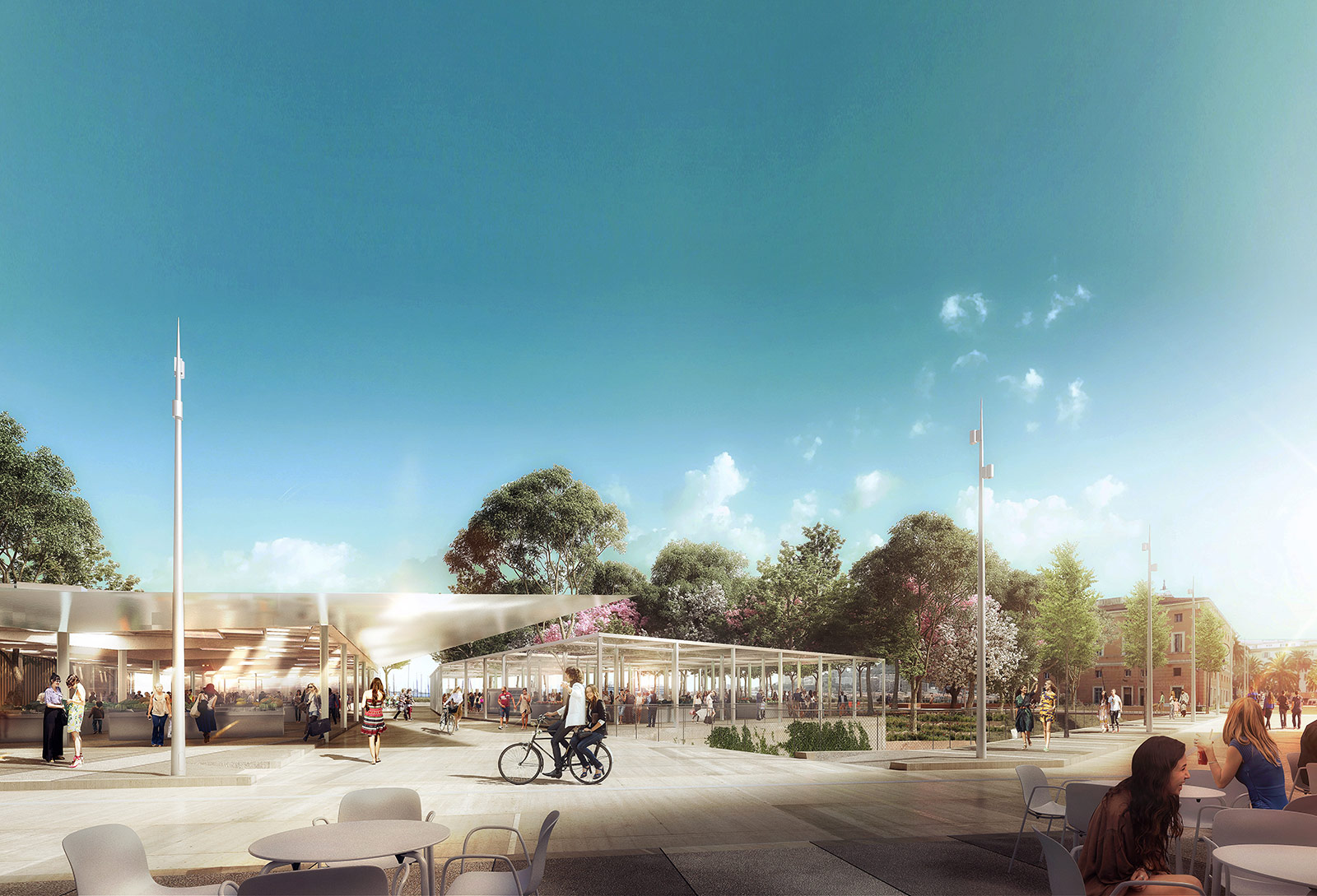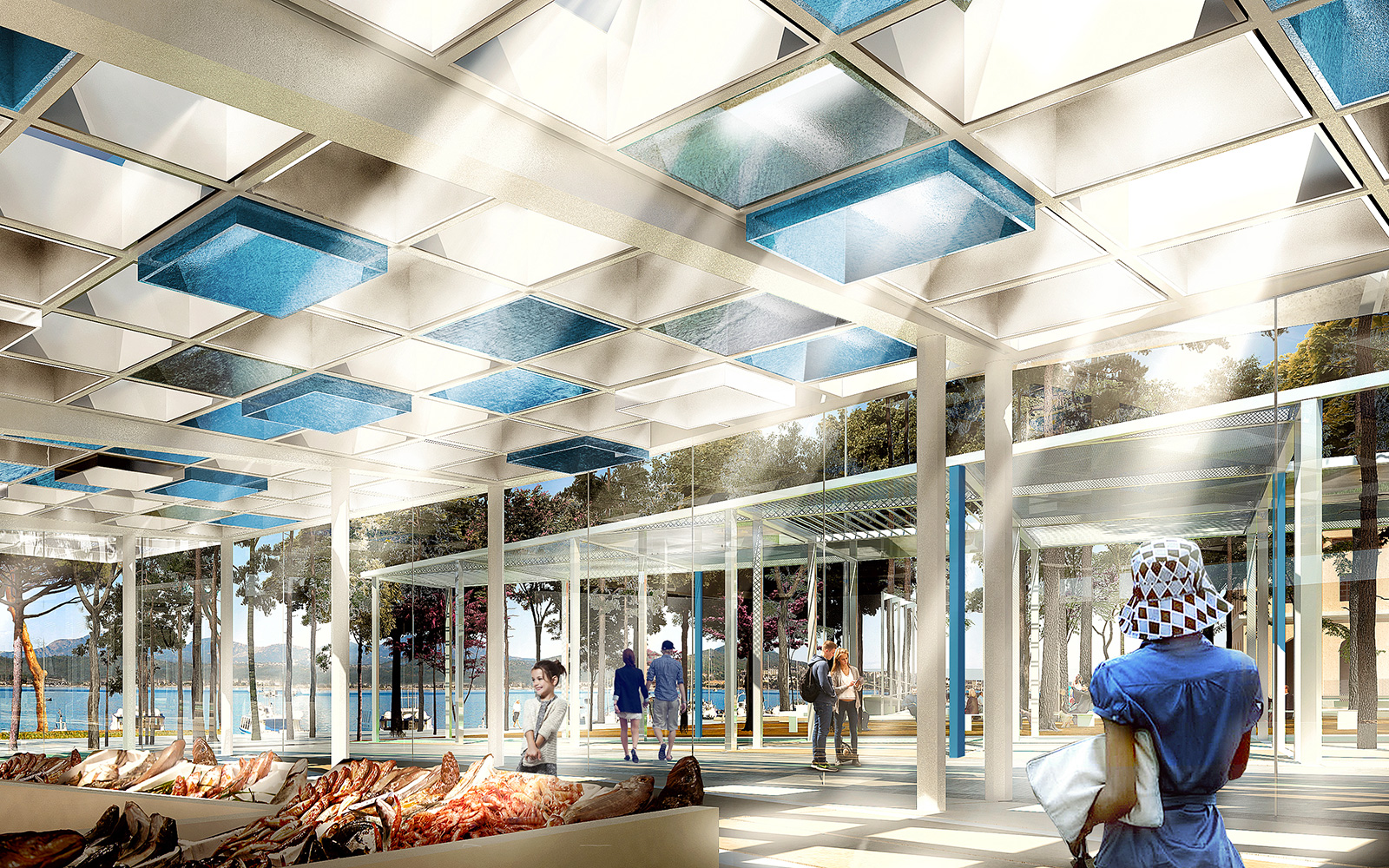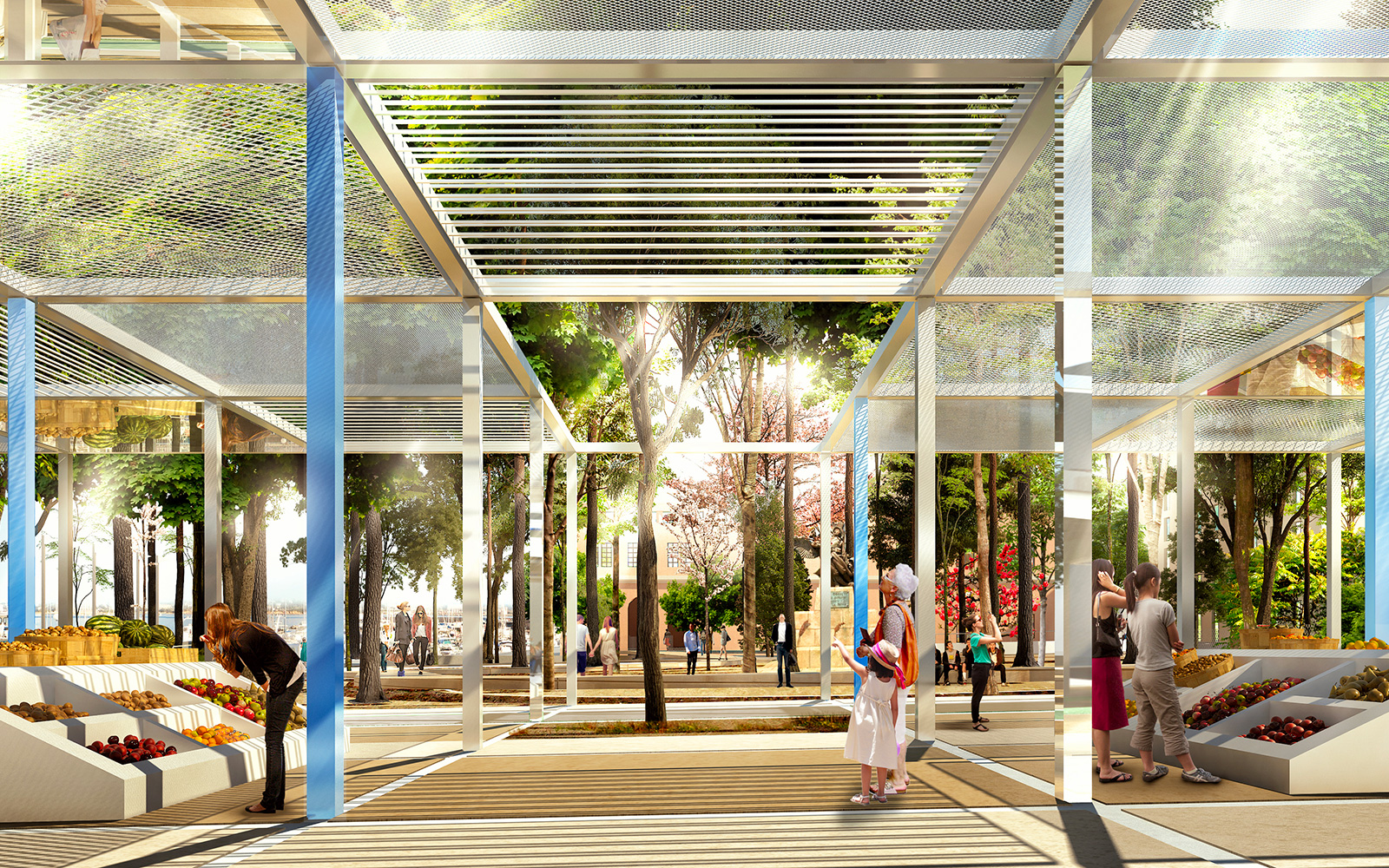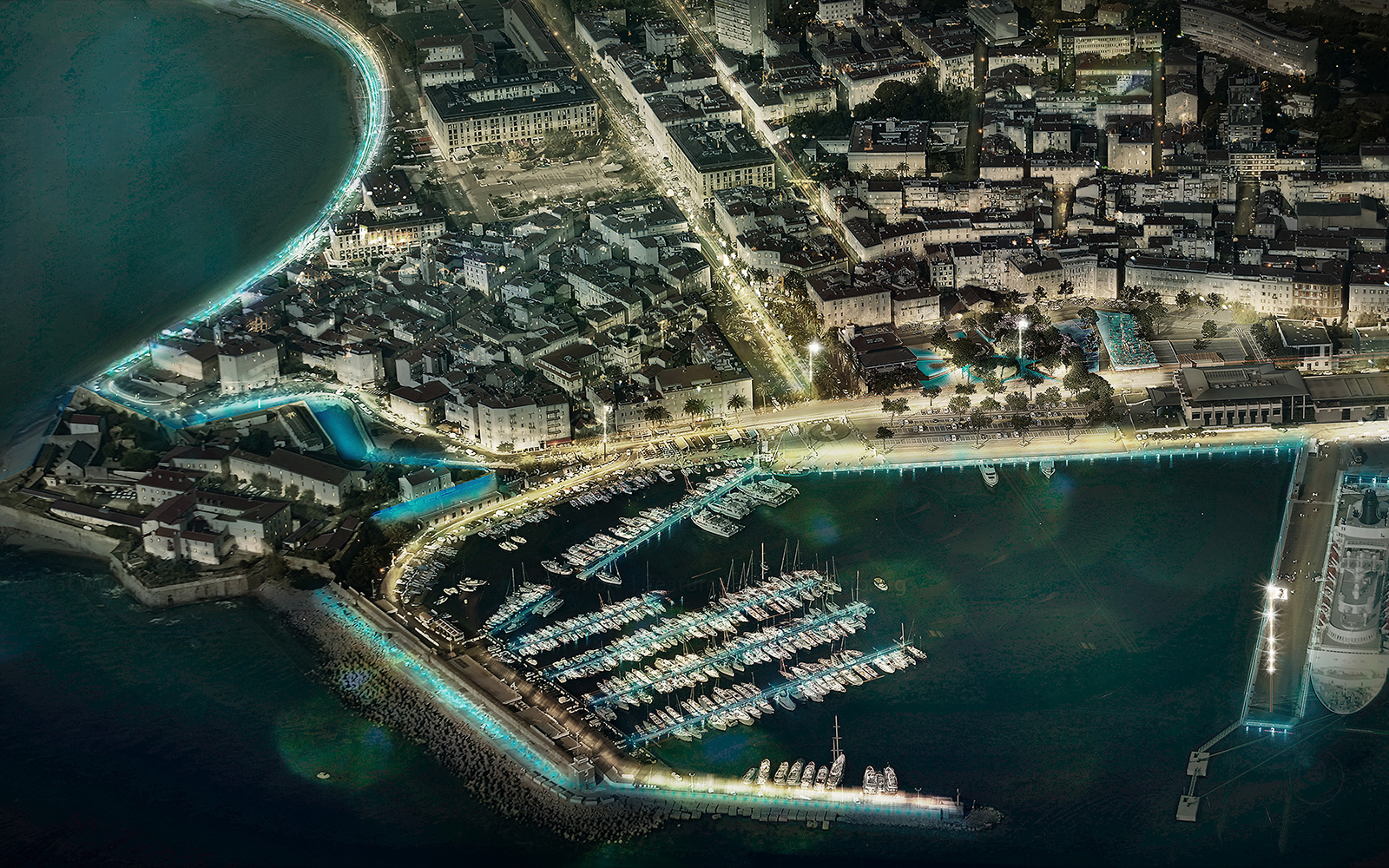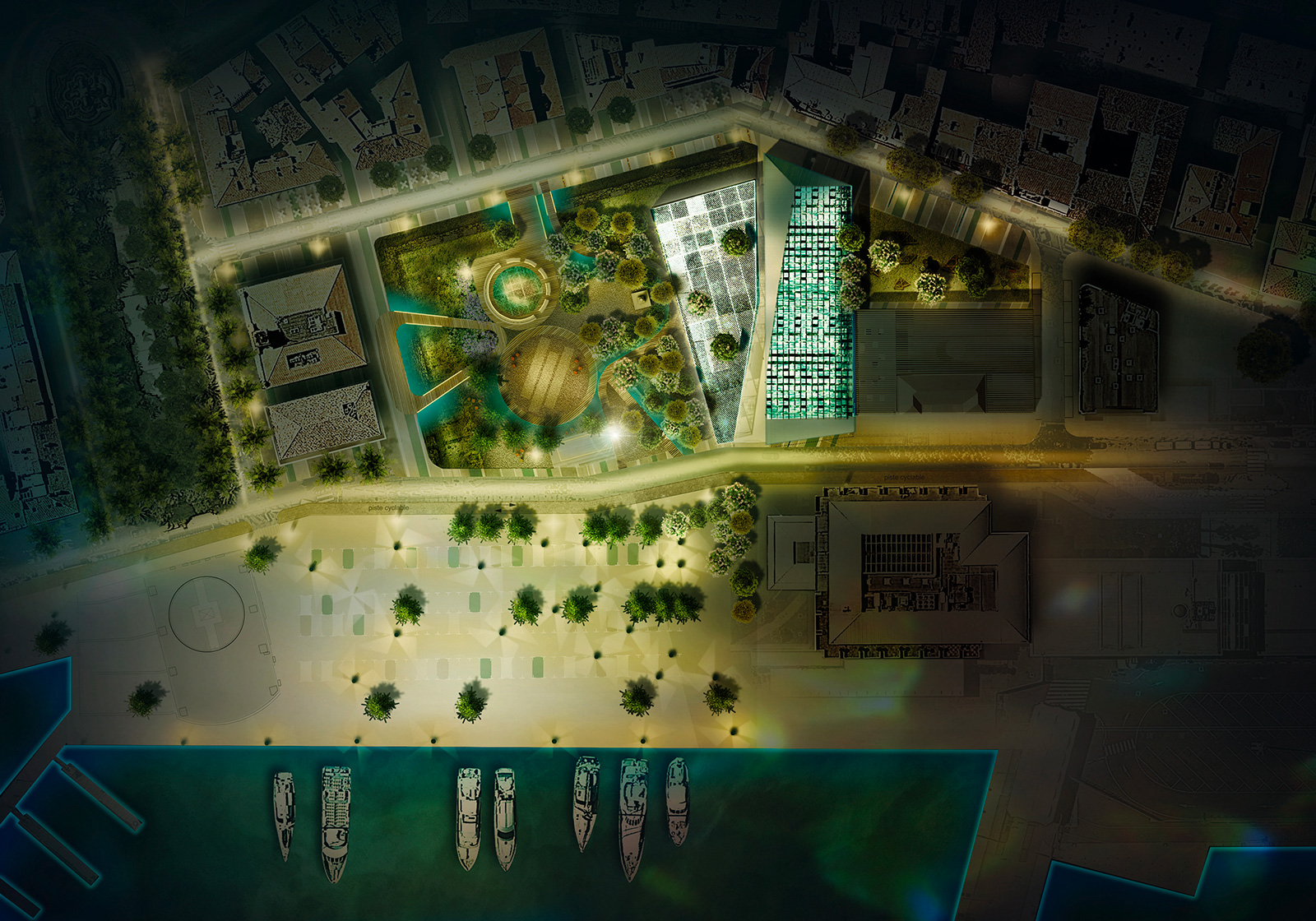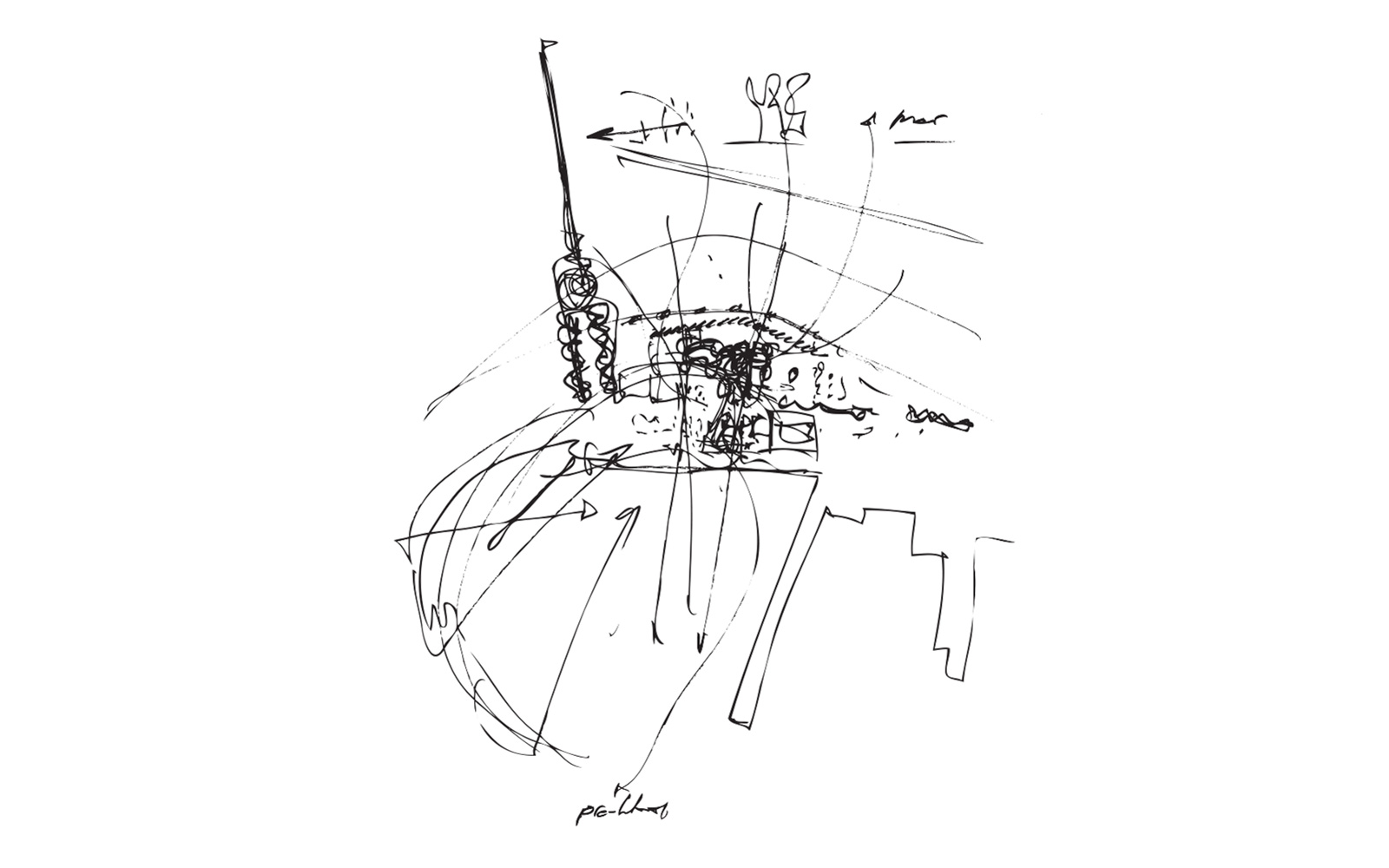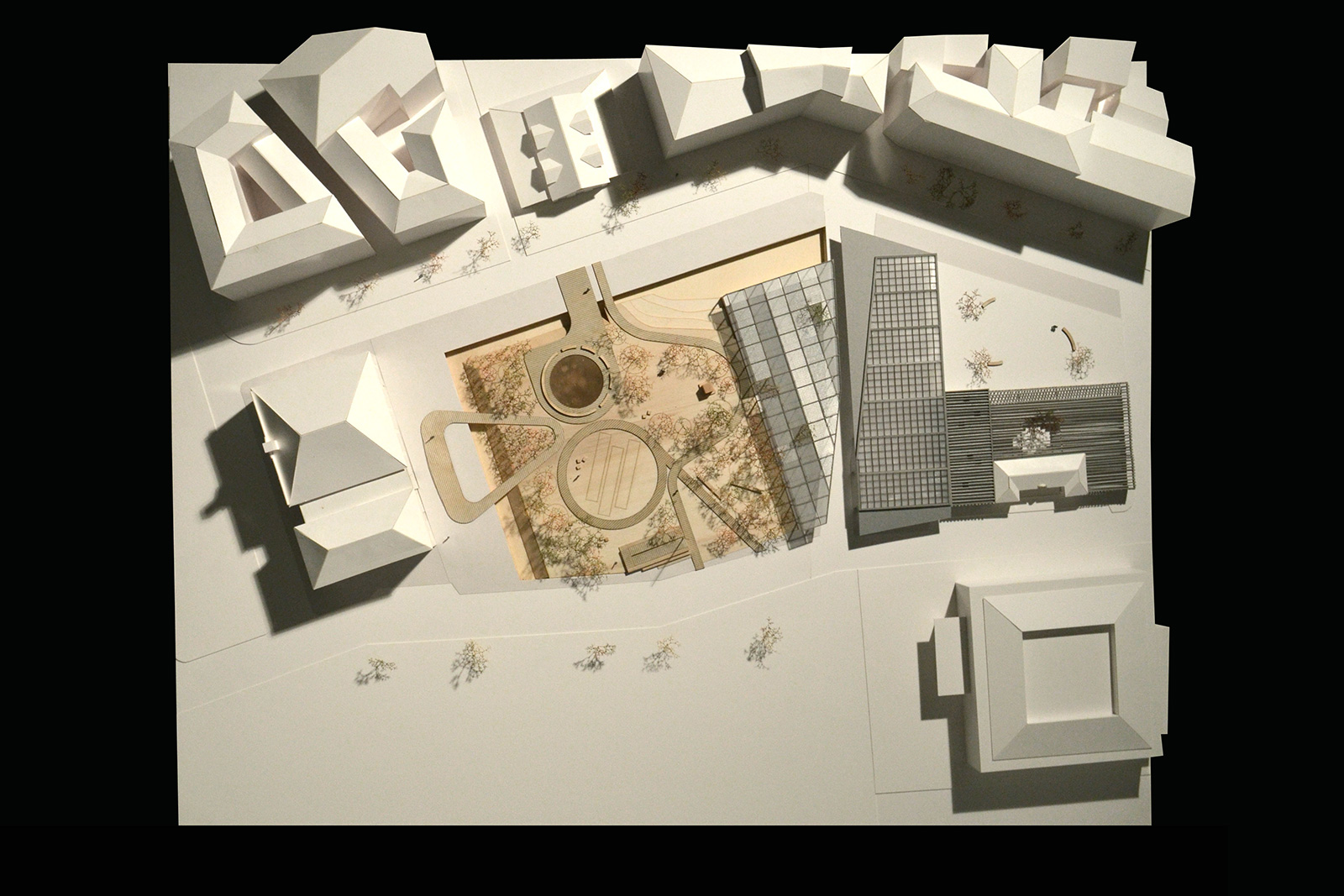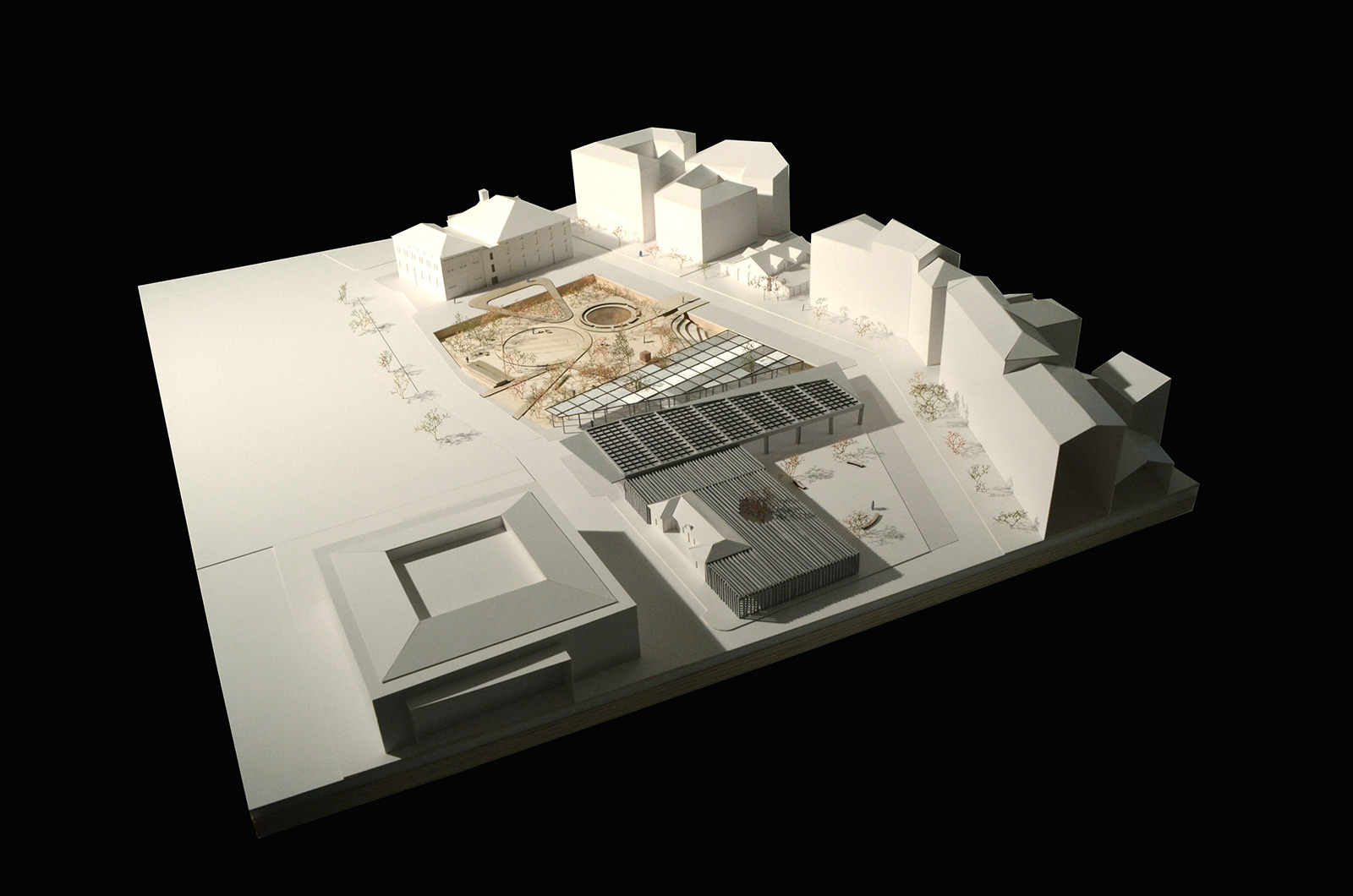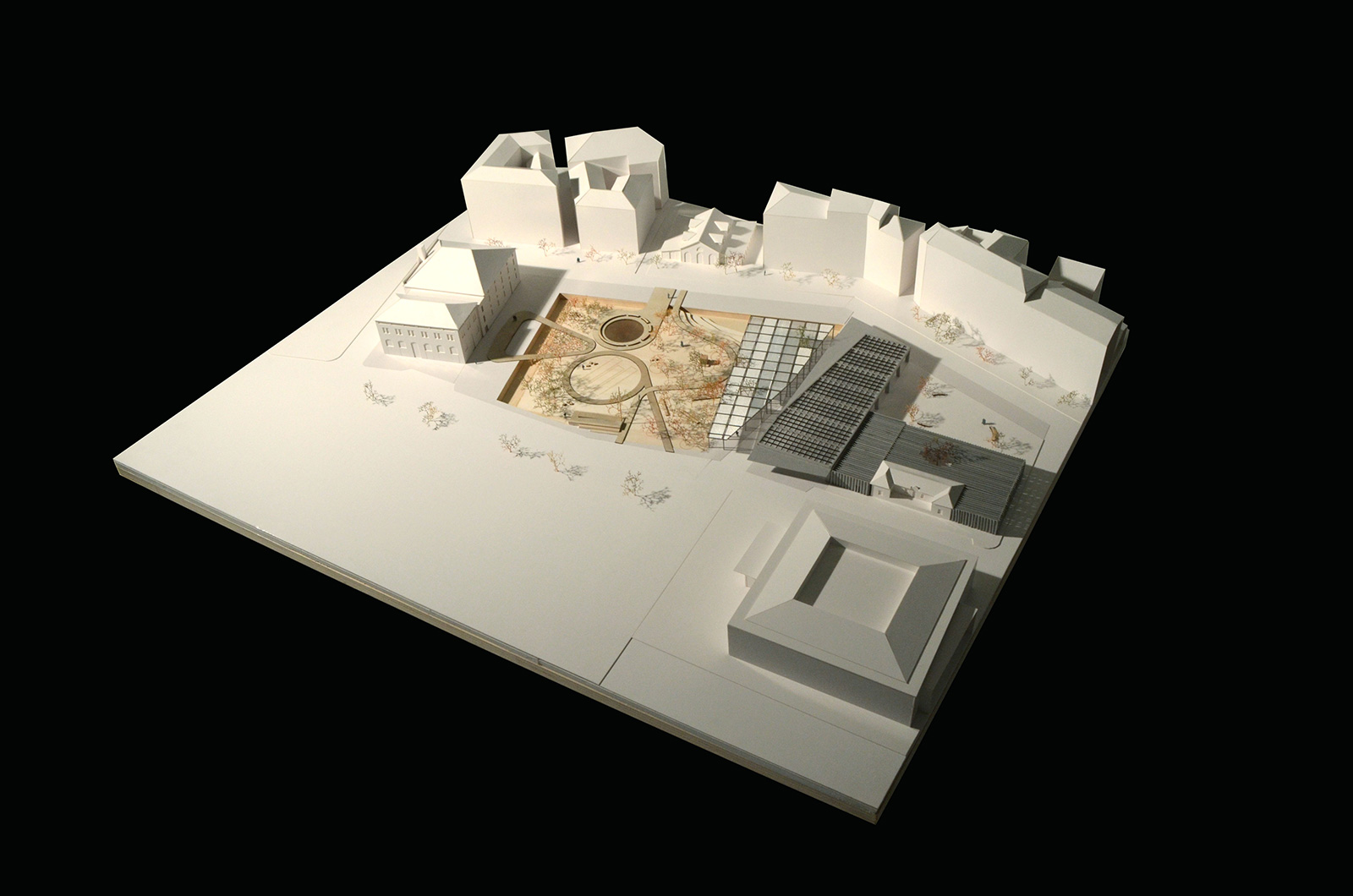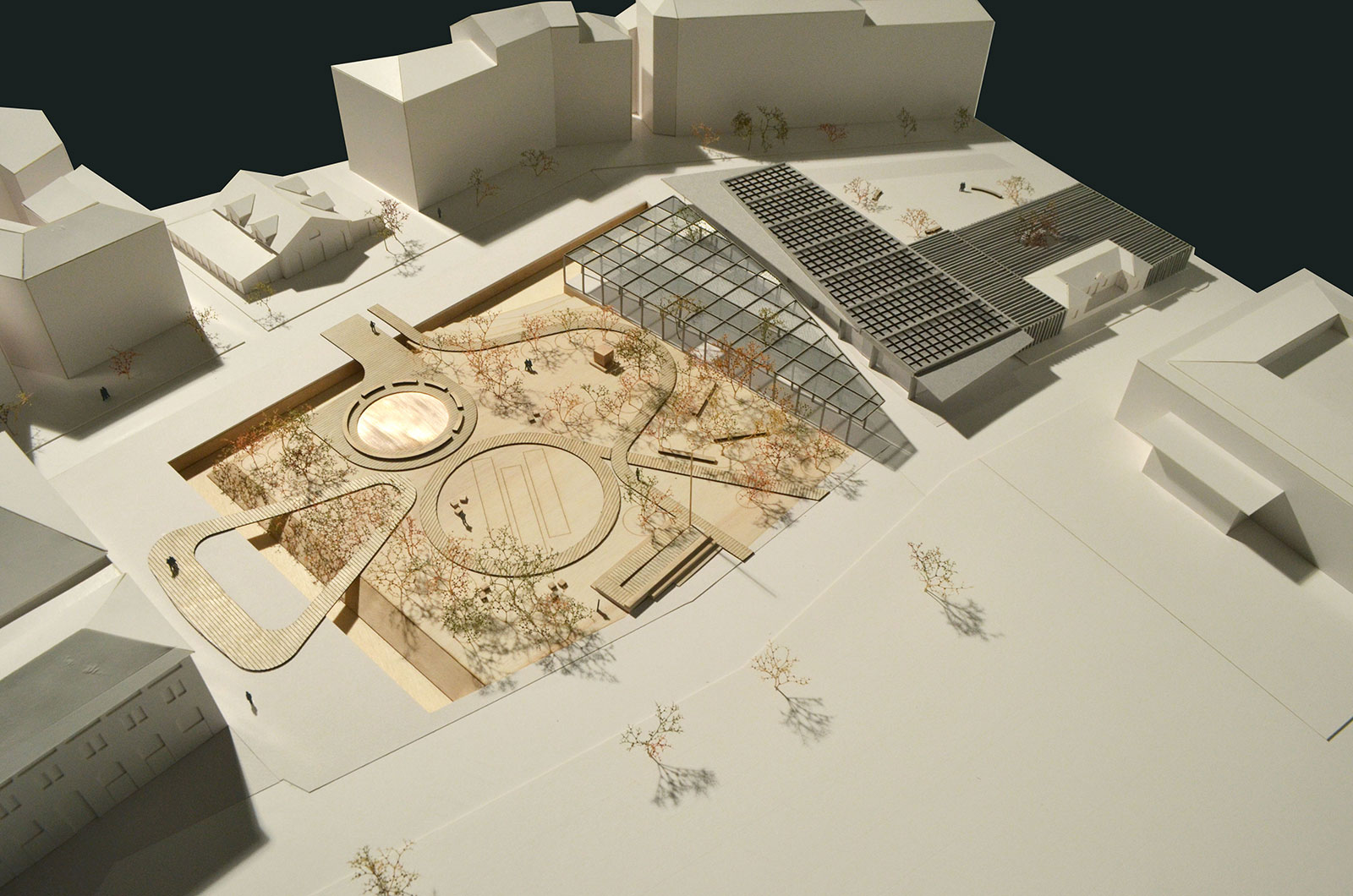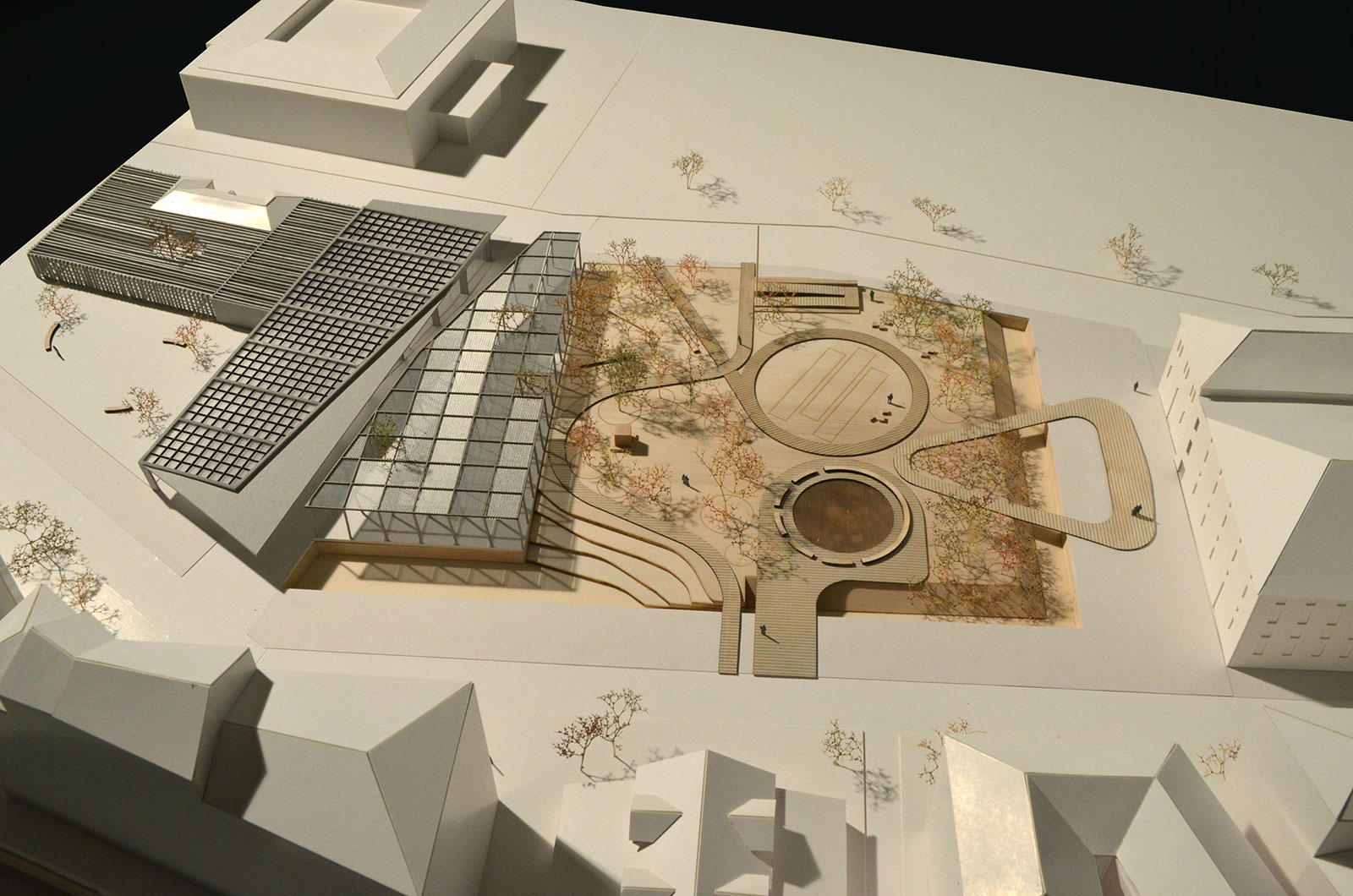 Redevelopment of the Campinchi Square, urban market hall
Ajaccio, France
project 2017

program: Redevelopment of the Campinchi Square in an urban park, market hall and annexes
> total area: 15 000 m2
> floor area: 2 500 m2
client: Spl Ametarra
project: Alfonso Femia / Atelier(s) Alfonso Femia with Amelia Tavella Architectes
landscape design: Louis Benech
urban setting: SNAIK – Yann Kersalé
road and infrastructures: Pozzo di Borgo
structural and services engineering: SARLEC
cost control office: R2M
images: ©Atelier(s) Alfonso Femia, CC79, Paris Render
architectural model: ©Atelier(s) Alfonso Femia
"Our wish is not to create a simple square, a unique place but several places/
A multiplicity of spaces in one.
A system with no physical limit.
A dispositive full of life, relationships and perceptions for the city, its landscape and its inhabitants." AF
The Campinchi Square is one of these PLACES of Ajaccio.
It is both a place in transformation in the contemporary city and a place that belongs to the history of the city – to its original front.
History and contemporanity are together in this complex space that needs to be re-invented, by finding its new role among existing and future dynamics.
A salutary reconnection.
The Campinchi Square, situated at the heart of the historical center of Ajaccio, goes alone the backbone of Ajaccio's urban system: its "coast line".
It represents one of the main urban episodes of the city's public life. Both the body and the soul of a double system, urban and landscape.
The open part of this place faces the two fronts, belonging to the reality of Ajaccio:
– on one hand, the coast line, the harbour infrastructure, the sea;
– on the other hand, the density of the historical urban fabric, consolidated.
The first step consists in fulfilling all the conditions to establish a relationship between this future public space and the adjacent fringes of the city and thus revivify the dynamics of Ajaccio's urban life. It notably deals with the reconnection of the place with the urban fabric of the Roi-Jérôme Boulevard and the Foch Square.
Re-establish the transversal axis between these two public spaces will make them two real meetings and exchanges places and will put the City Hall in an original and legitimate centrality. This positive echo will be felt to the seafront, notably for the Congress Palace and the Harbour. The distension of the Campinchi Square towards the harbour becomes then an opprtunity of a reflection so that this harbour area will be reappropriated by the pedestrians and will become a lively and inhabited place, whose shadow of the trees will reach to touch the sea…
Our wish is not to create a simple square, a unique place but several places/
A multiplicity of spaces in one.
A system with no physical limit.
A dispositive full of life, relationships and perceptions for the city, its landscape and its inhabitants.