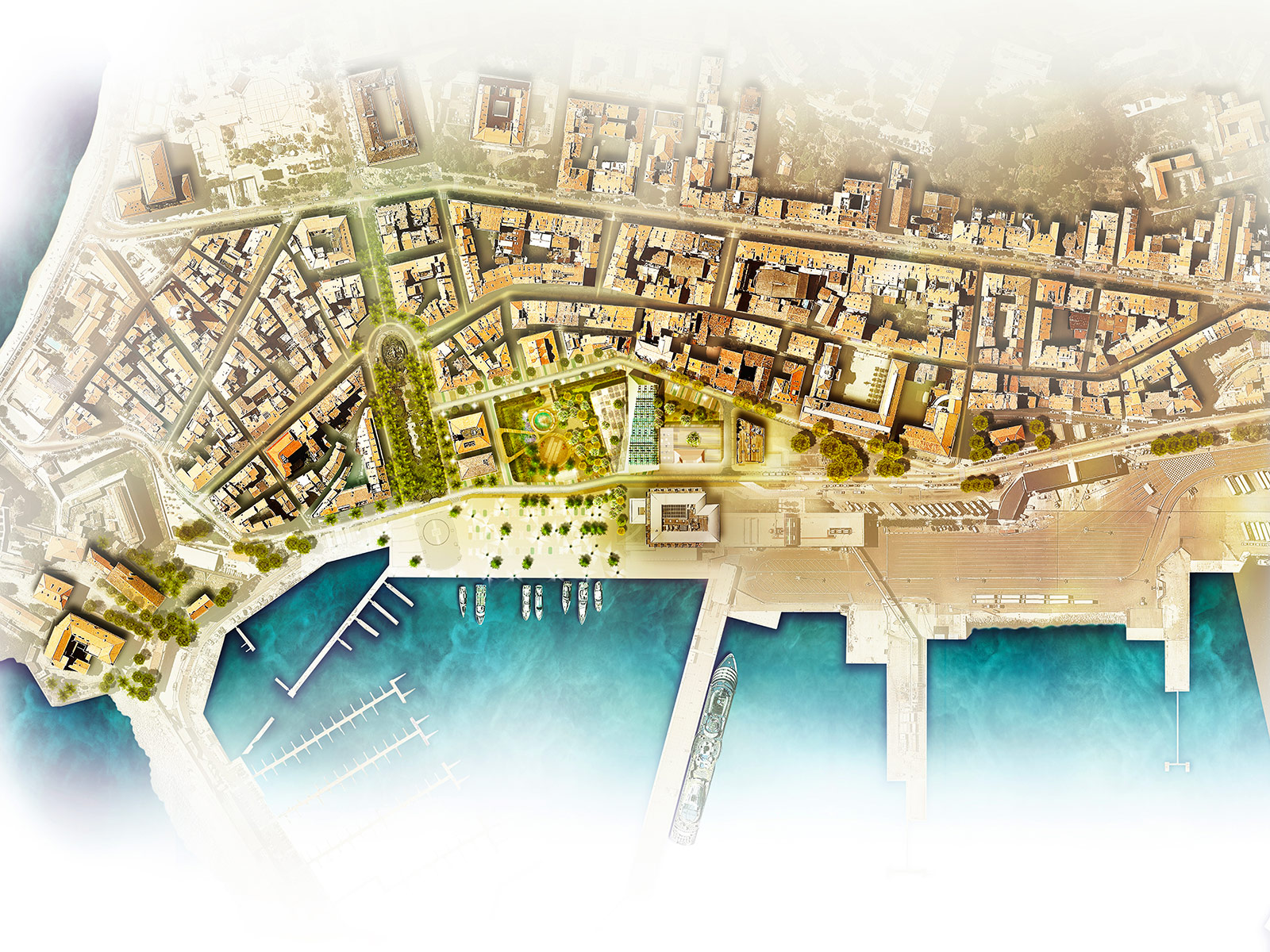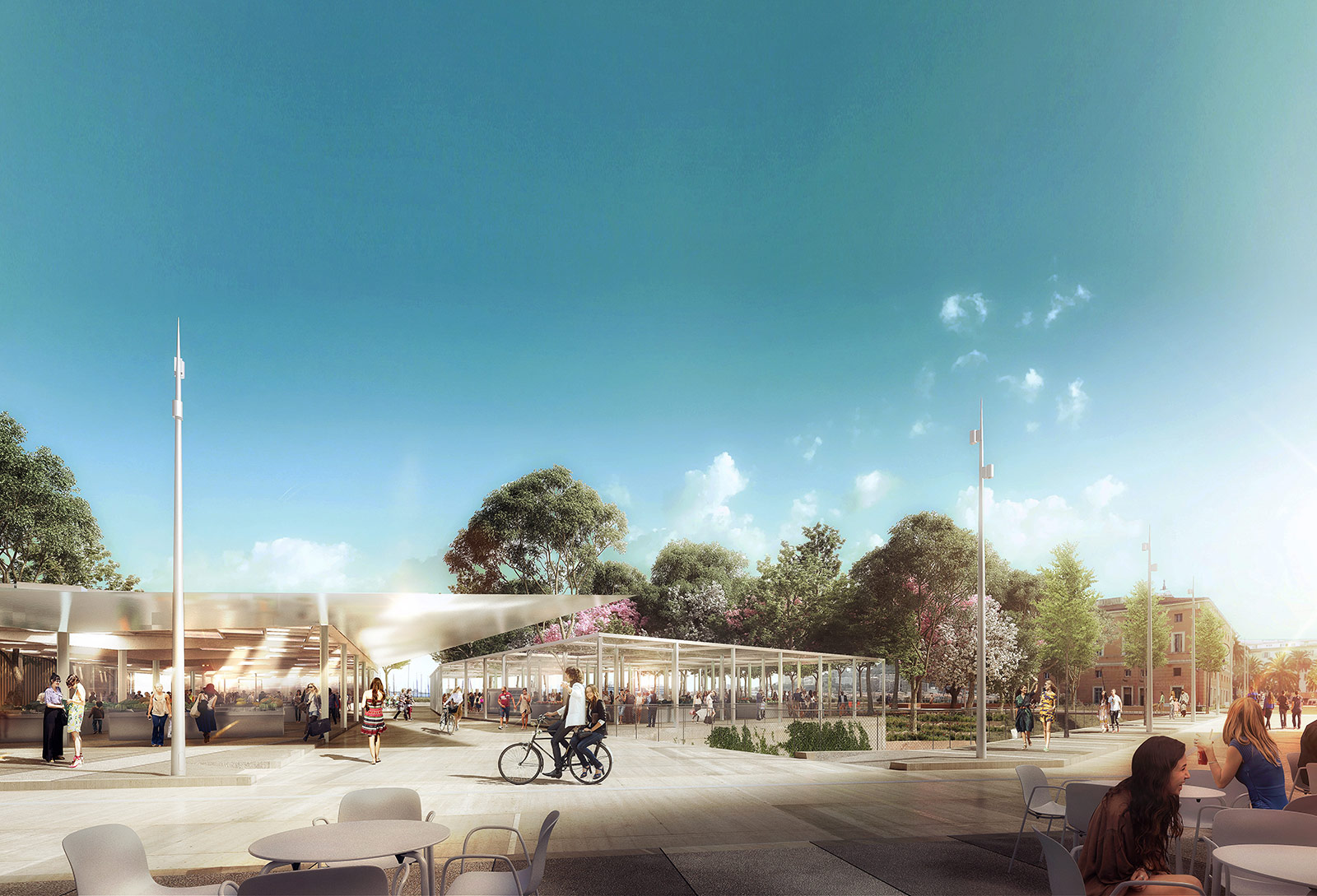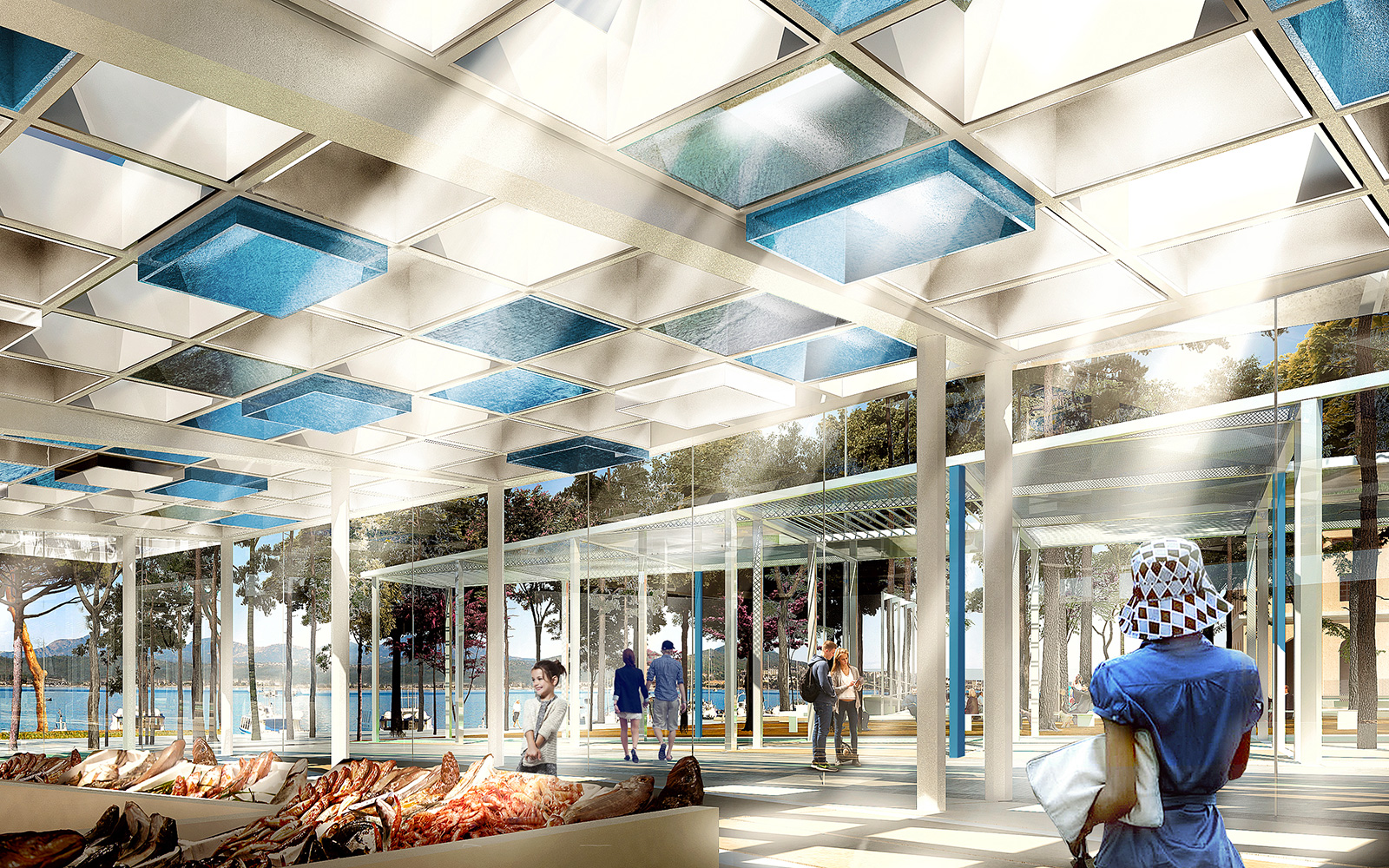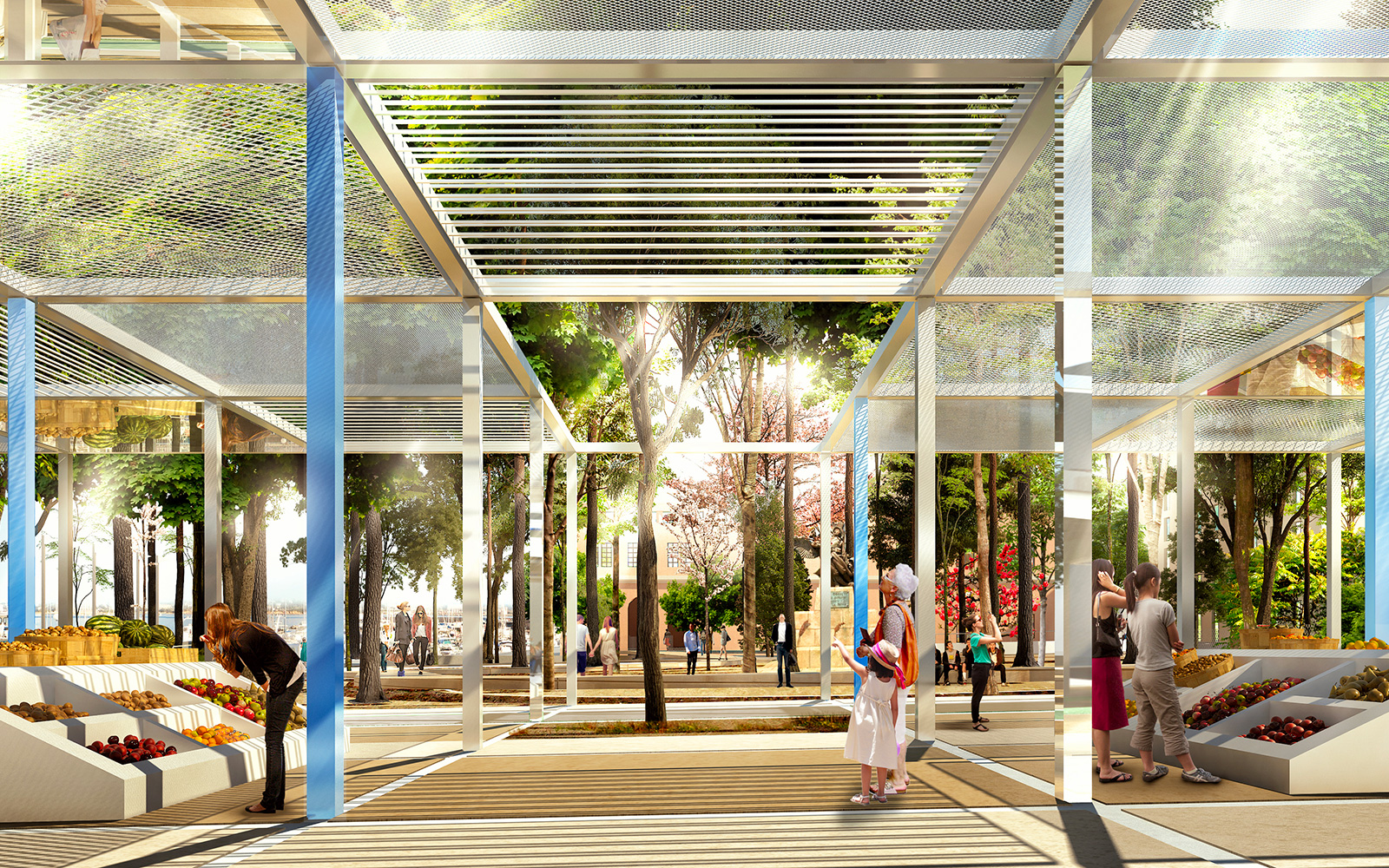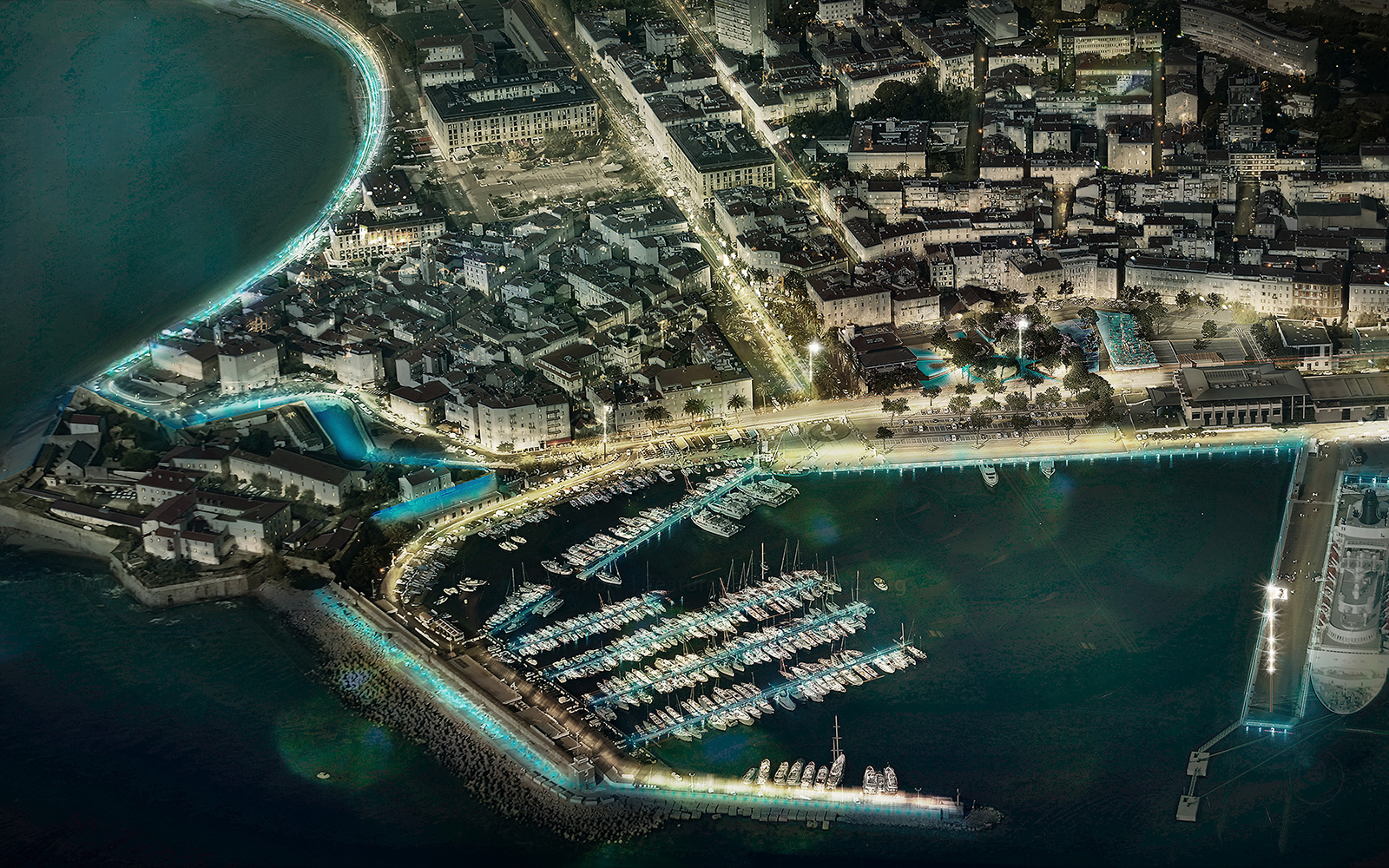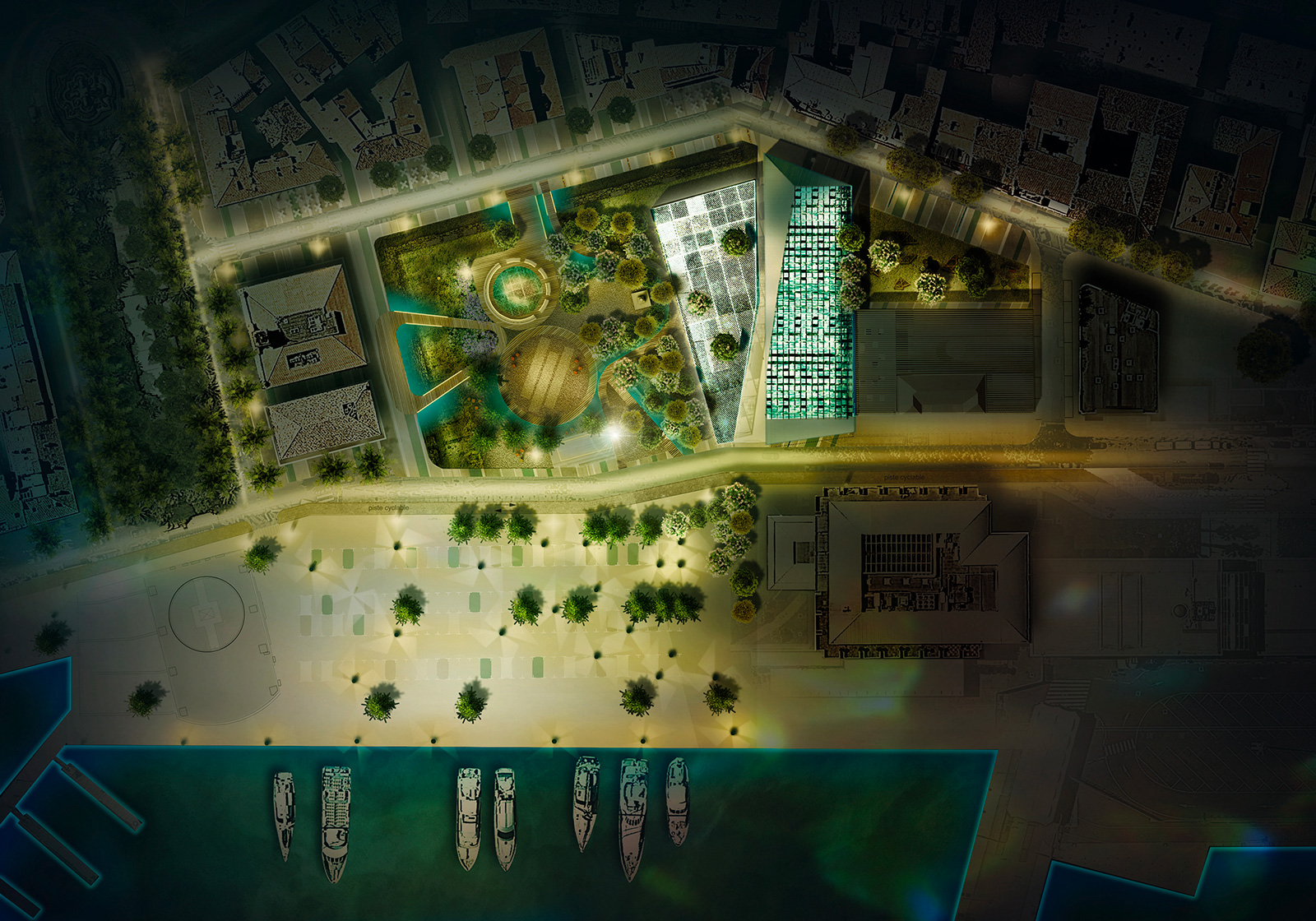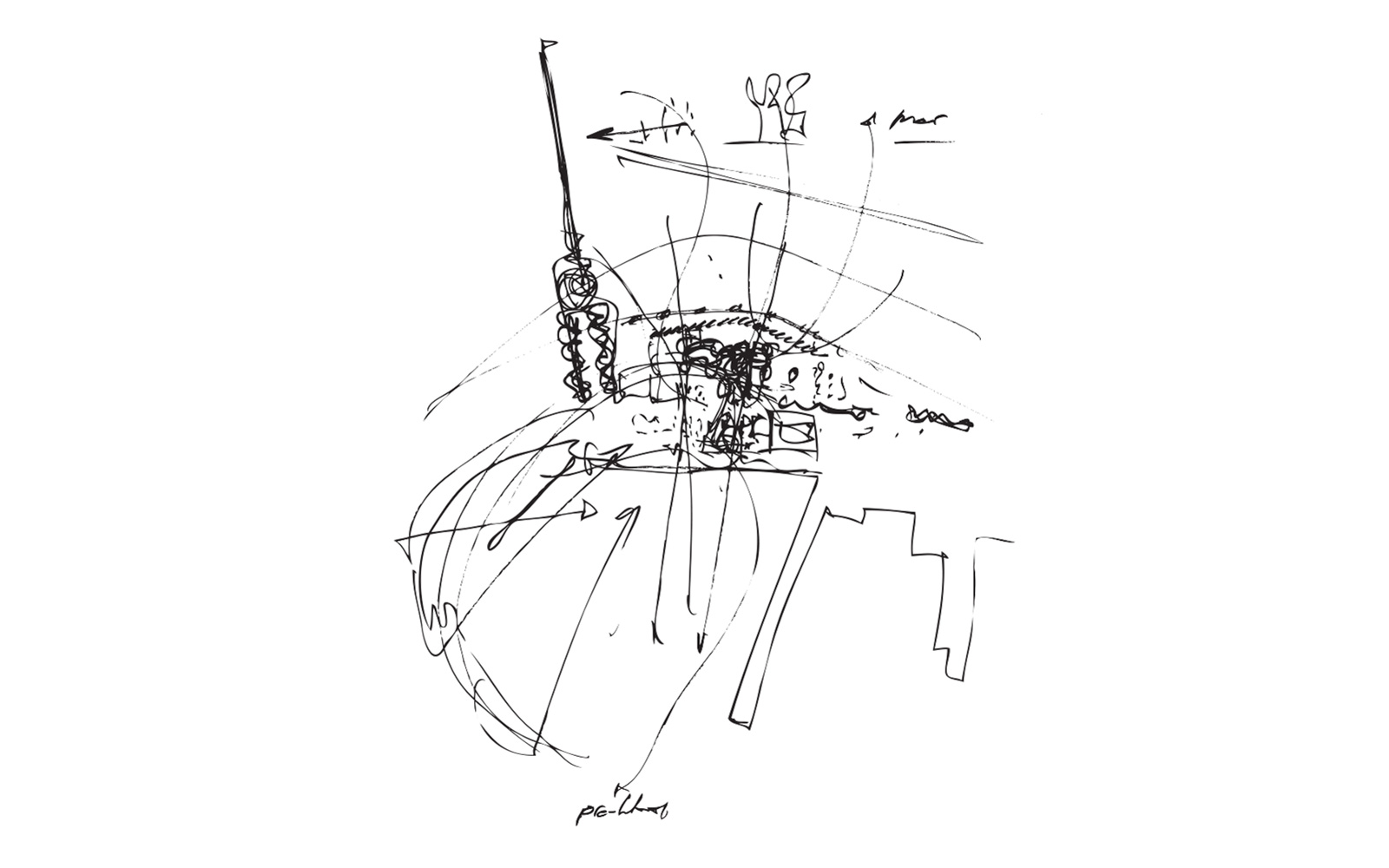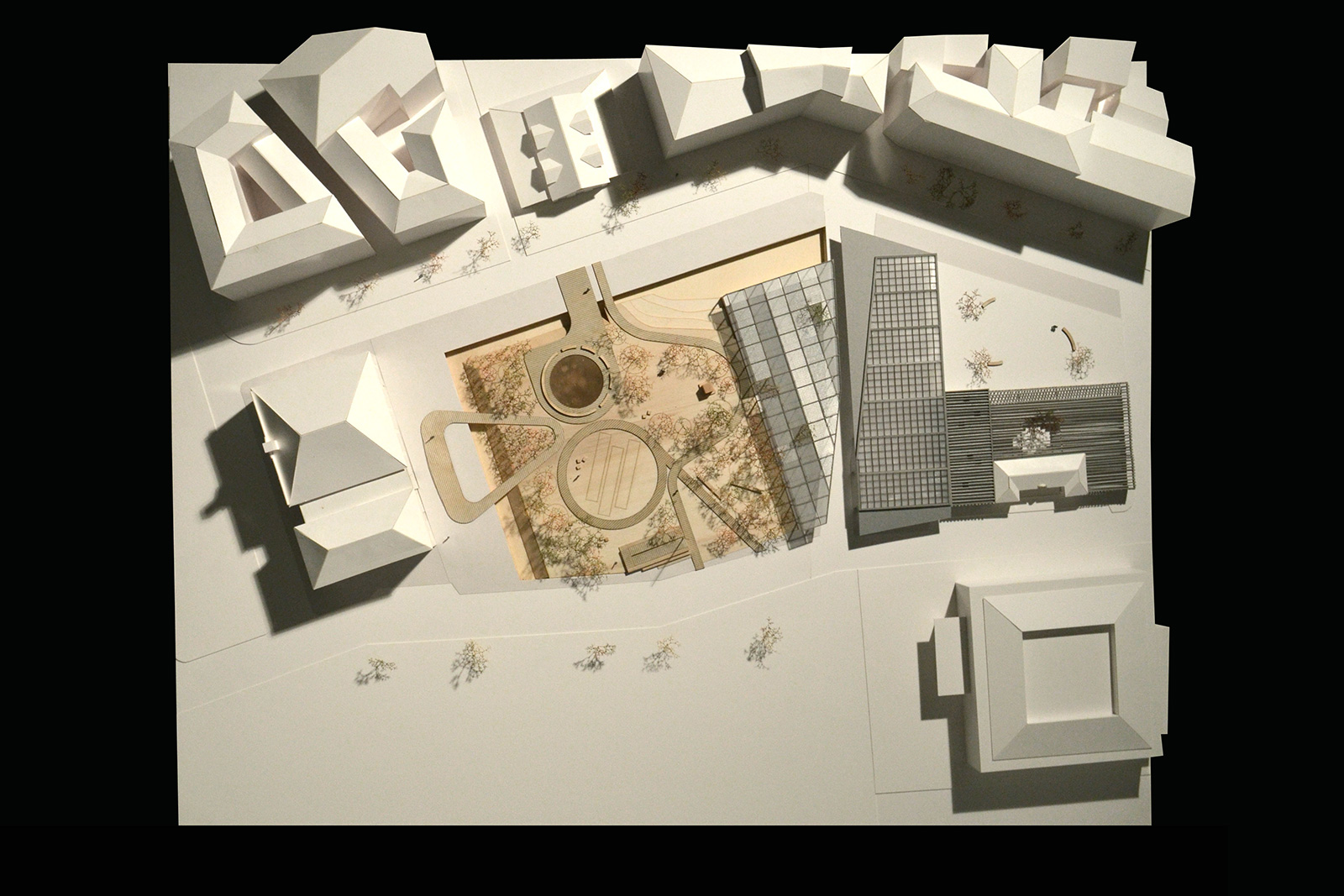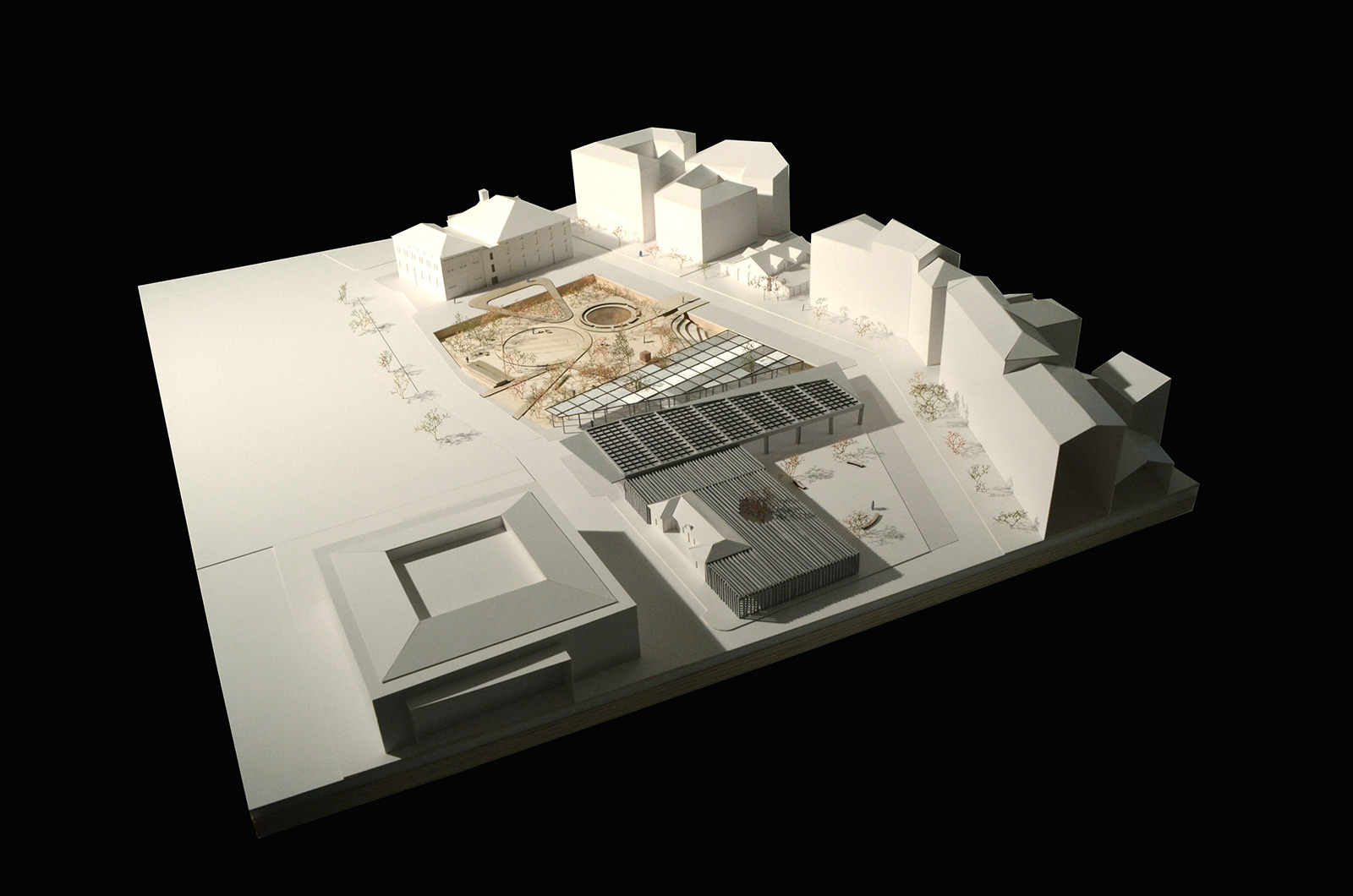 Redevelopment of the Campinchi Square – Market Hall
Ajaccio, France
project 2017

PROJECT:
– Architects: AF517
– Co-designer: Amelia Tavella Architectes
– Landscape designer: Louis Benech
– Urban scenographers: SNAIK – Yann Kersalé
– Viability study: Pozzo di Borgo
– Services and structural engineering: SARLEC
– Expert in economic management: R2M

total area: 15 000 m2
client: Spl Ametarra
A salutary reconnection.
The Campinchi Square, situated at the heart of the historical center of Ajaccio, goes alone the backbone of Ajaccio's urban system: its "coast line".
It represents one of the main urban episodes of the city's public life. Both the body and the soul of a double system, urban and landscape.
The open part of this place faces the two fronts, belonging to the reality of Ajaccio:
– on one hand, the coast line, the harbour infrastructure, the sea;
– on the other hand, the density of the historical urban fabric, consolidated.