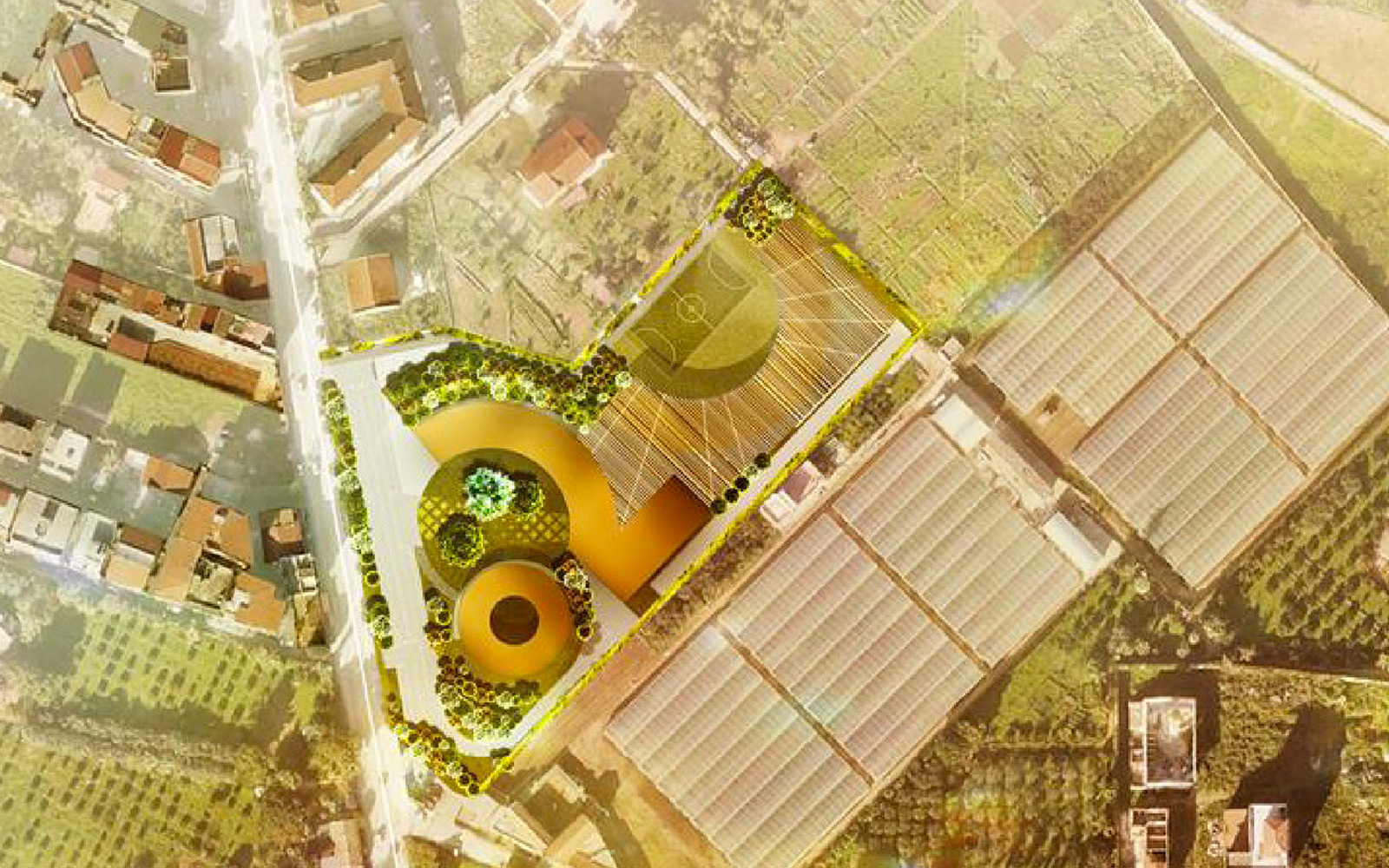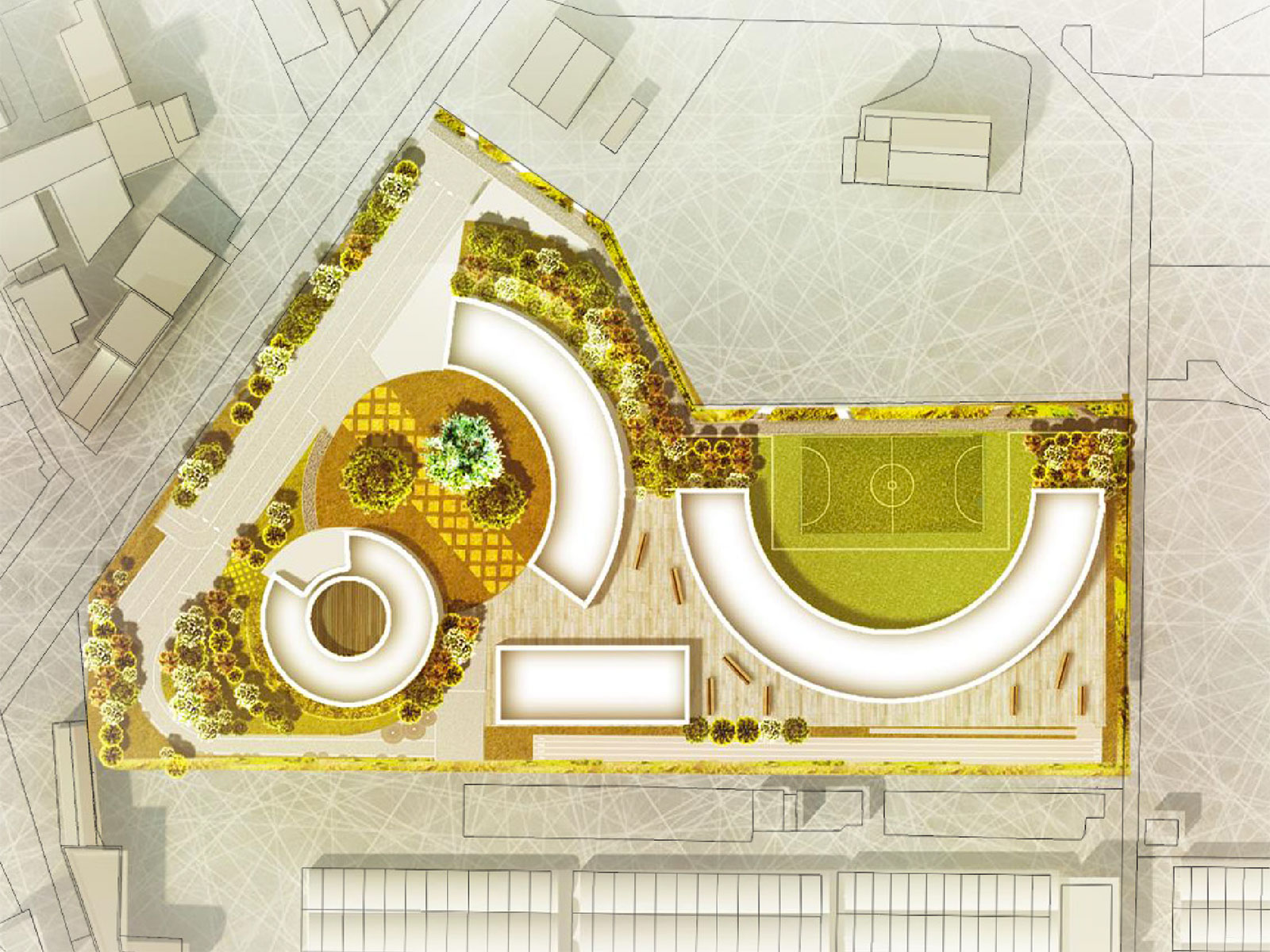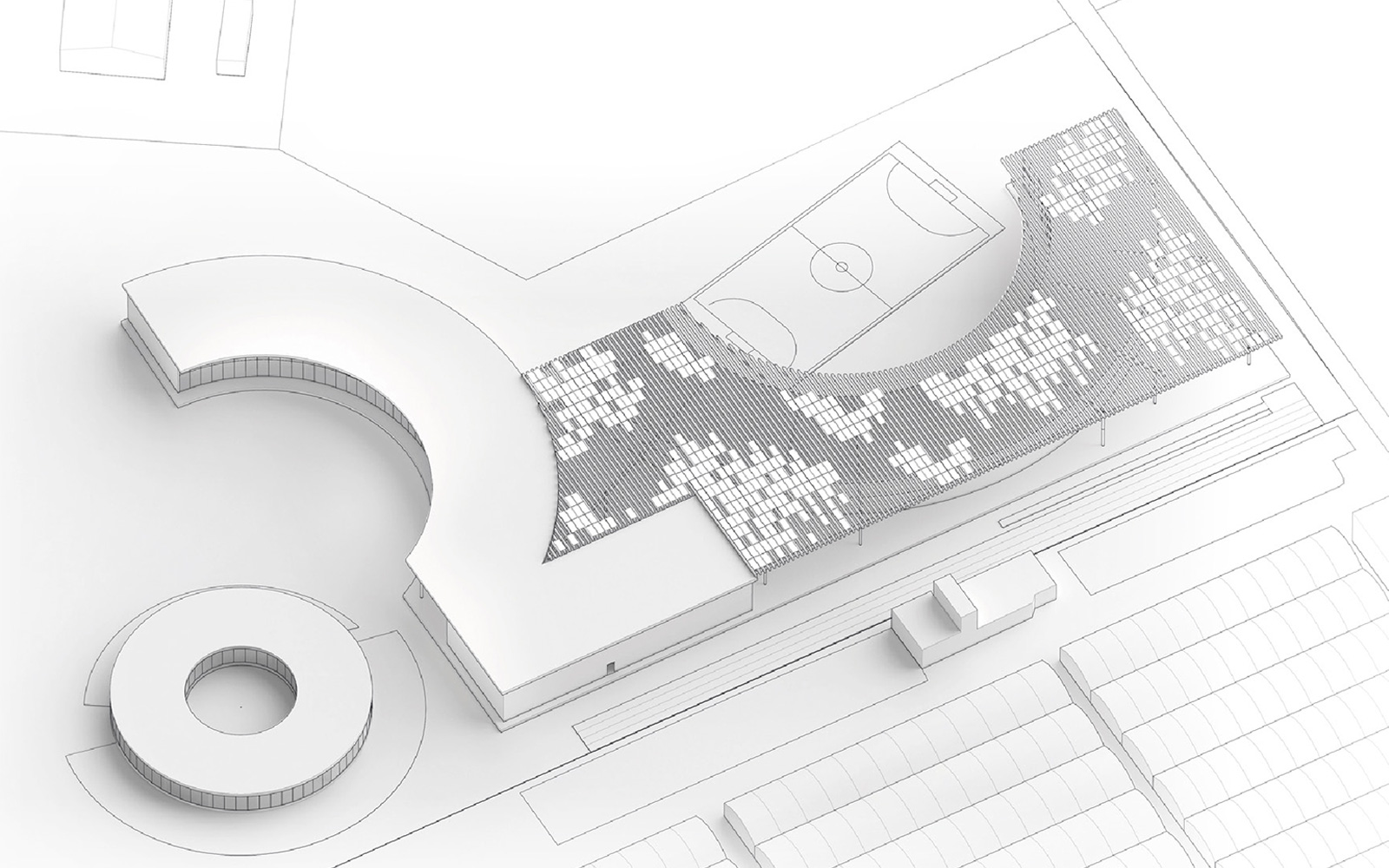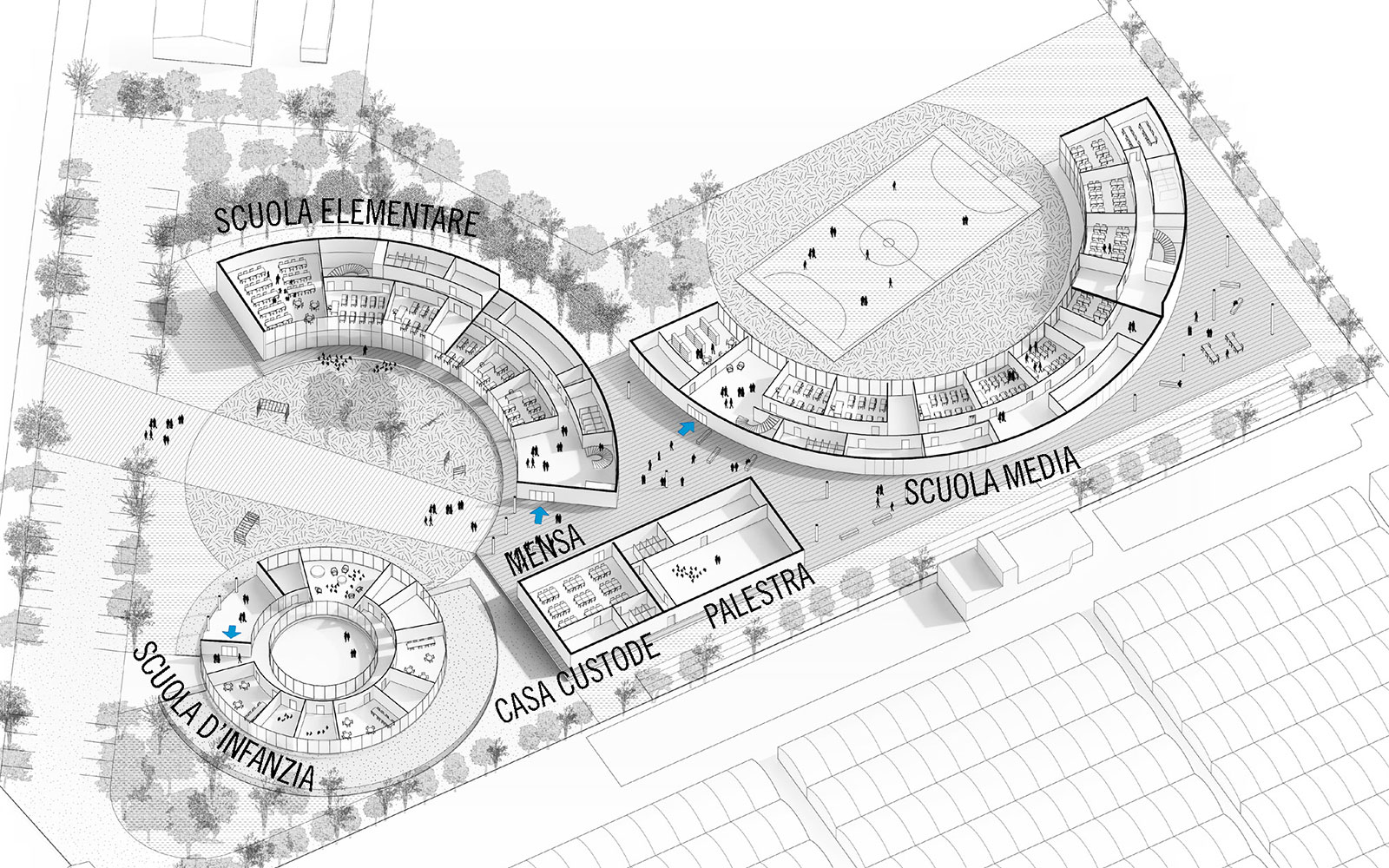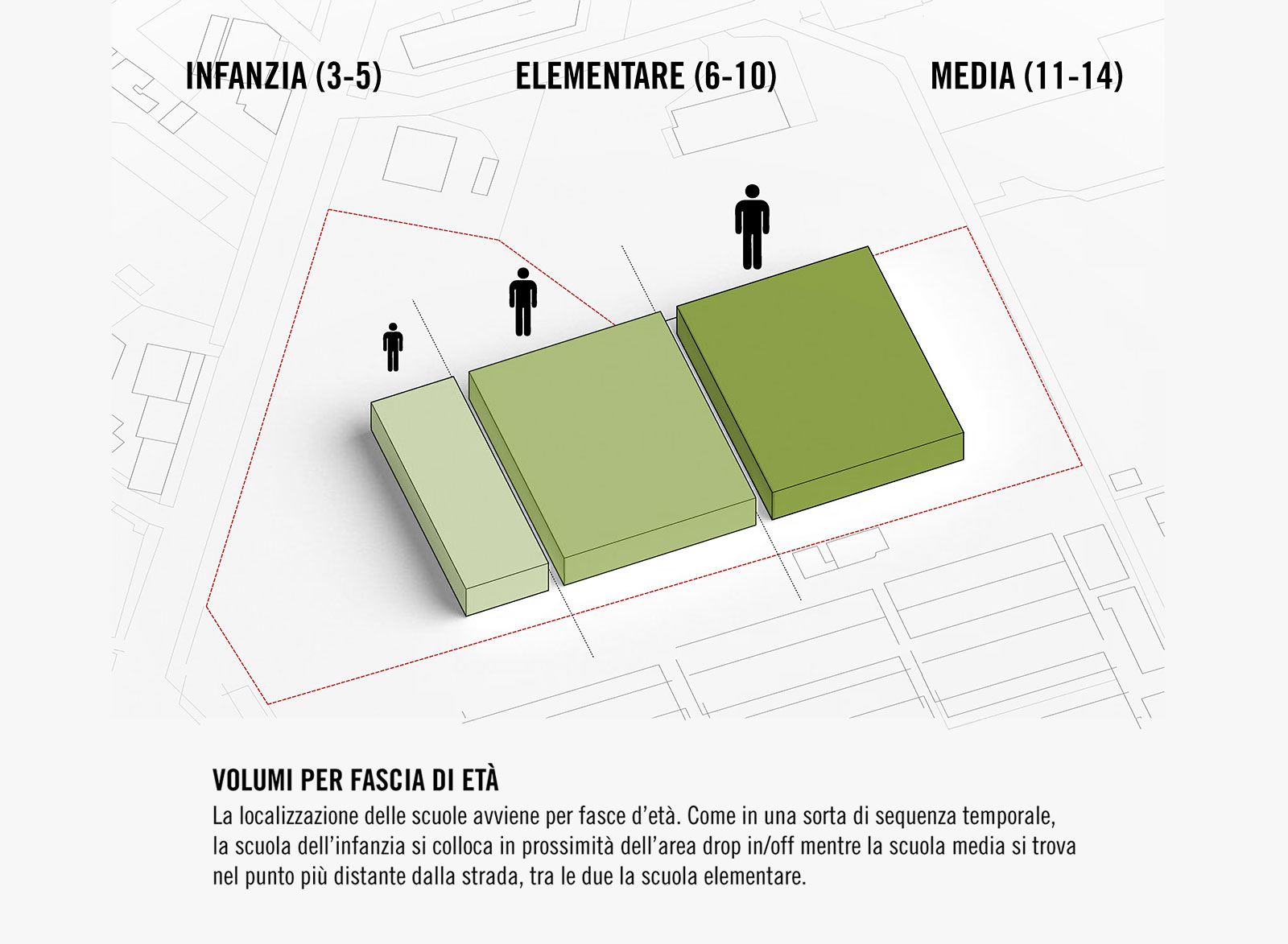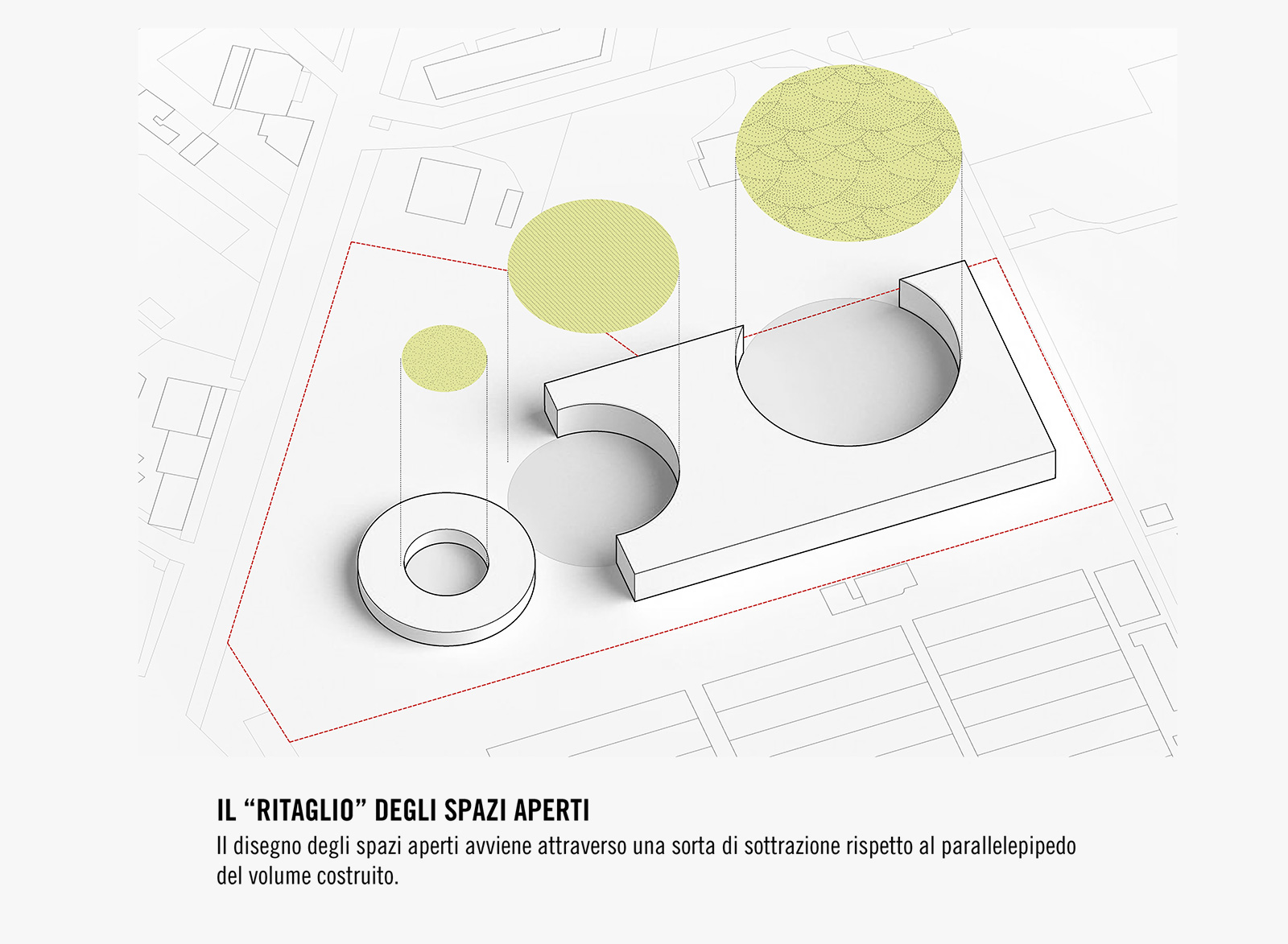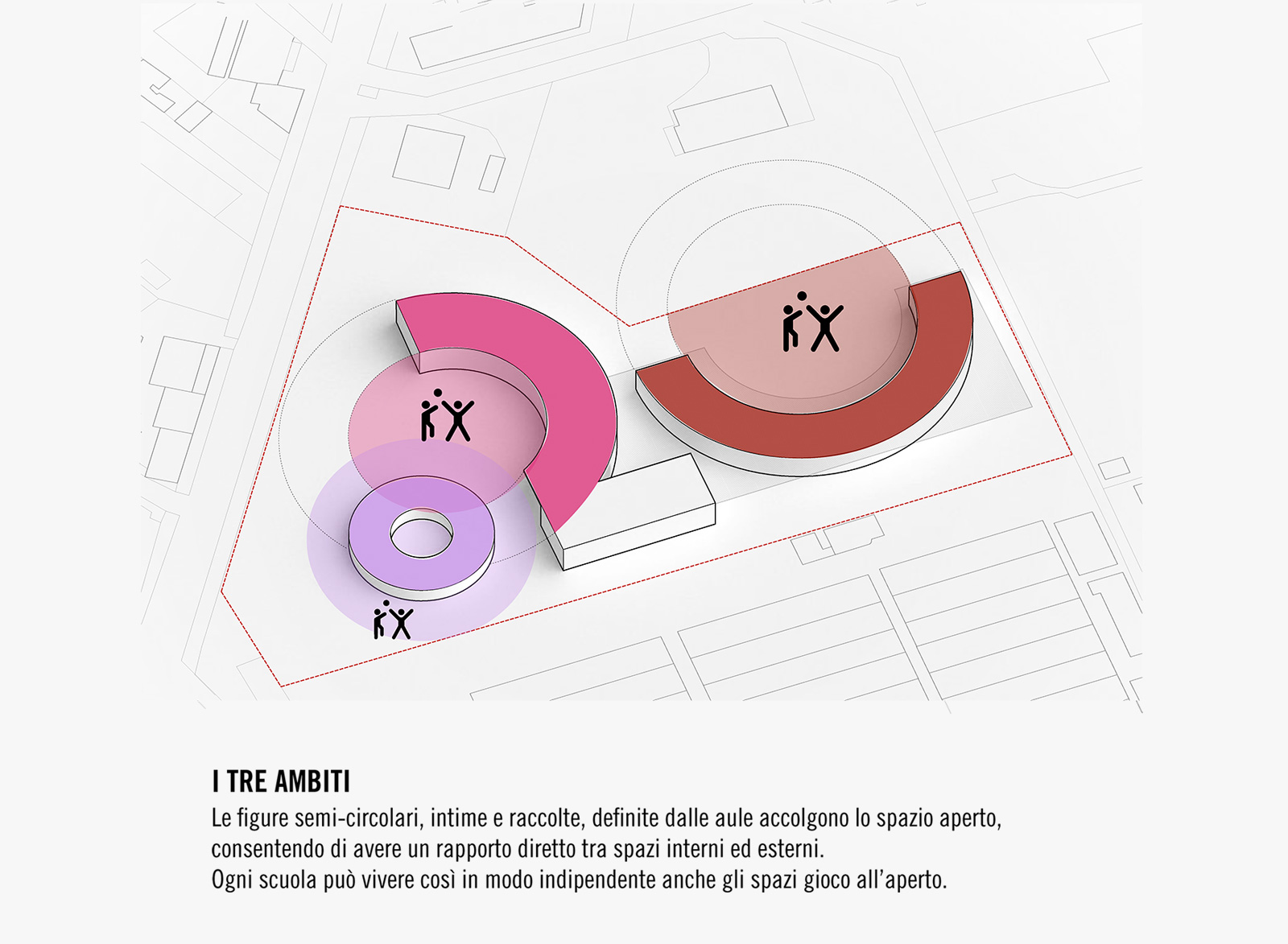 School complex in Palermo


Palermo, Italy
2017

program: Project for a kindergarten, an elementary school and a middle school, with gym, cafeteria, green areas and parking
total area:
> gross floor area: 6 786 sqm
> open spaces: 13 287 sqm
project: Alfonso Femia / Atelier(s) Alfonso Femia
images: ©Atelier(s) Alfonso Femia
"The circles that make up and shape the school complex now appear as a complete figure to represent the kindergarten, now as open concavities, when the semicircles define the spaces of relationship and play of others two school grades (elementary and middle school)." AF
The site for the new school complex is situated between a small urban agglomeration, infrastructural lines, and a large rural system.
The land area is located along the road leading to the coast, and the design of the fields defines the character of the place. This strong connotation of the agricultural system, the absence of a clear urban structure to conform to, a privileged relationship with the sea, suggests the theme of the configuration of open spaces as an element that influences the didactic spaces and consequently the architecture of the buildings.
The result is a set of aggregate courts frame the rural plots or the horizon lost in the sea: background themes of new school scenarios.