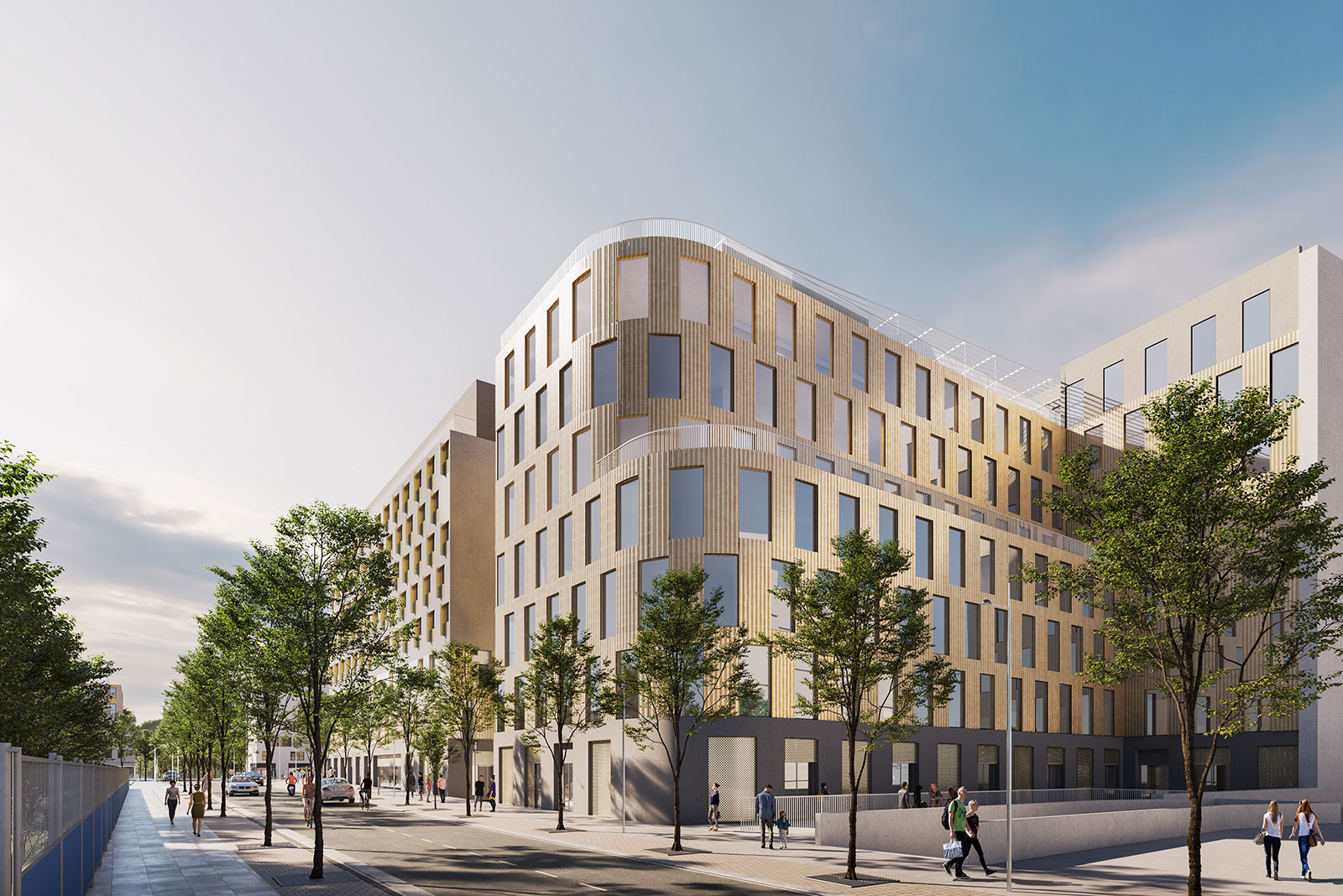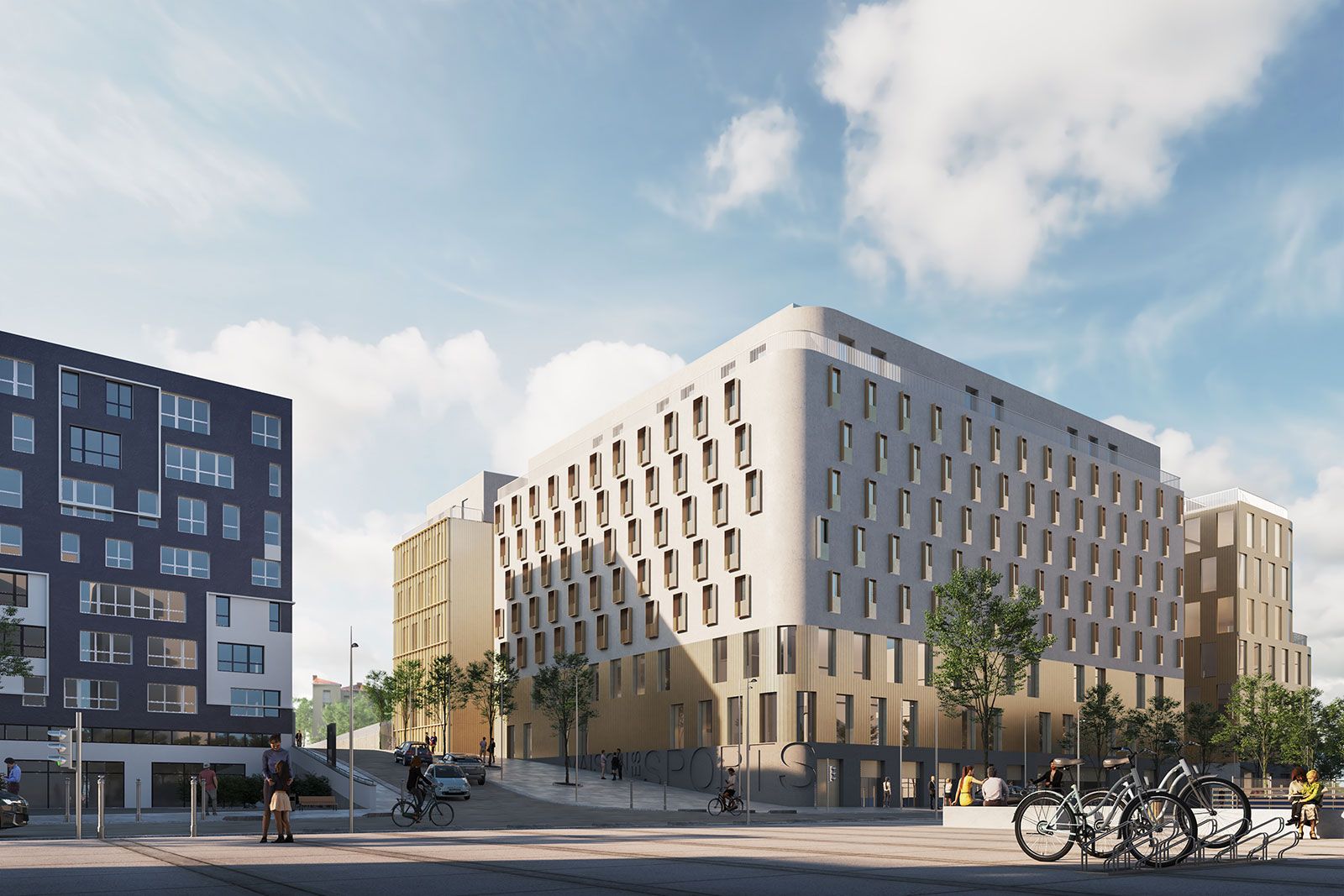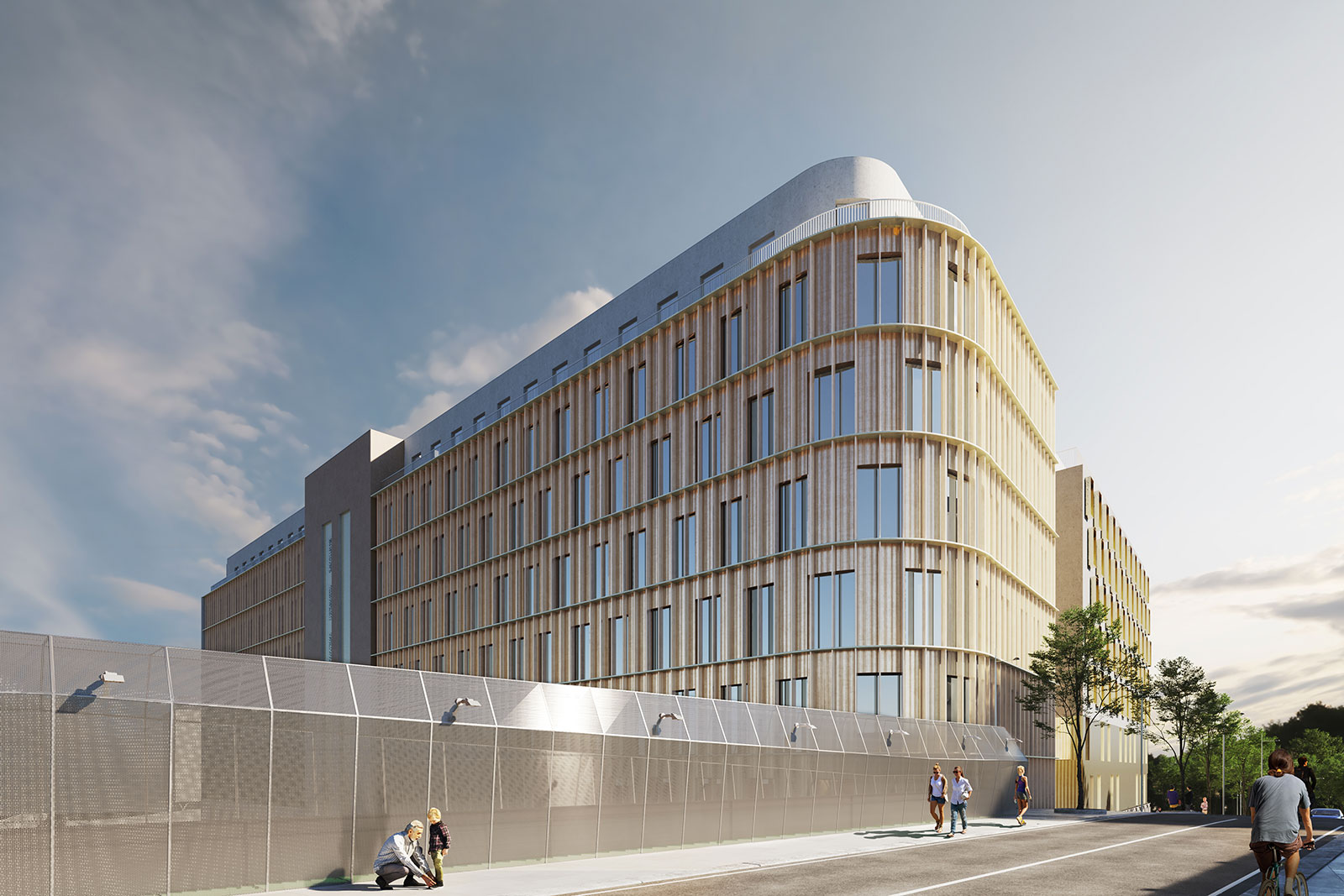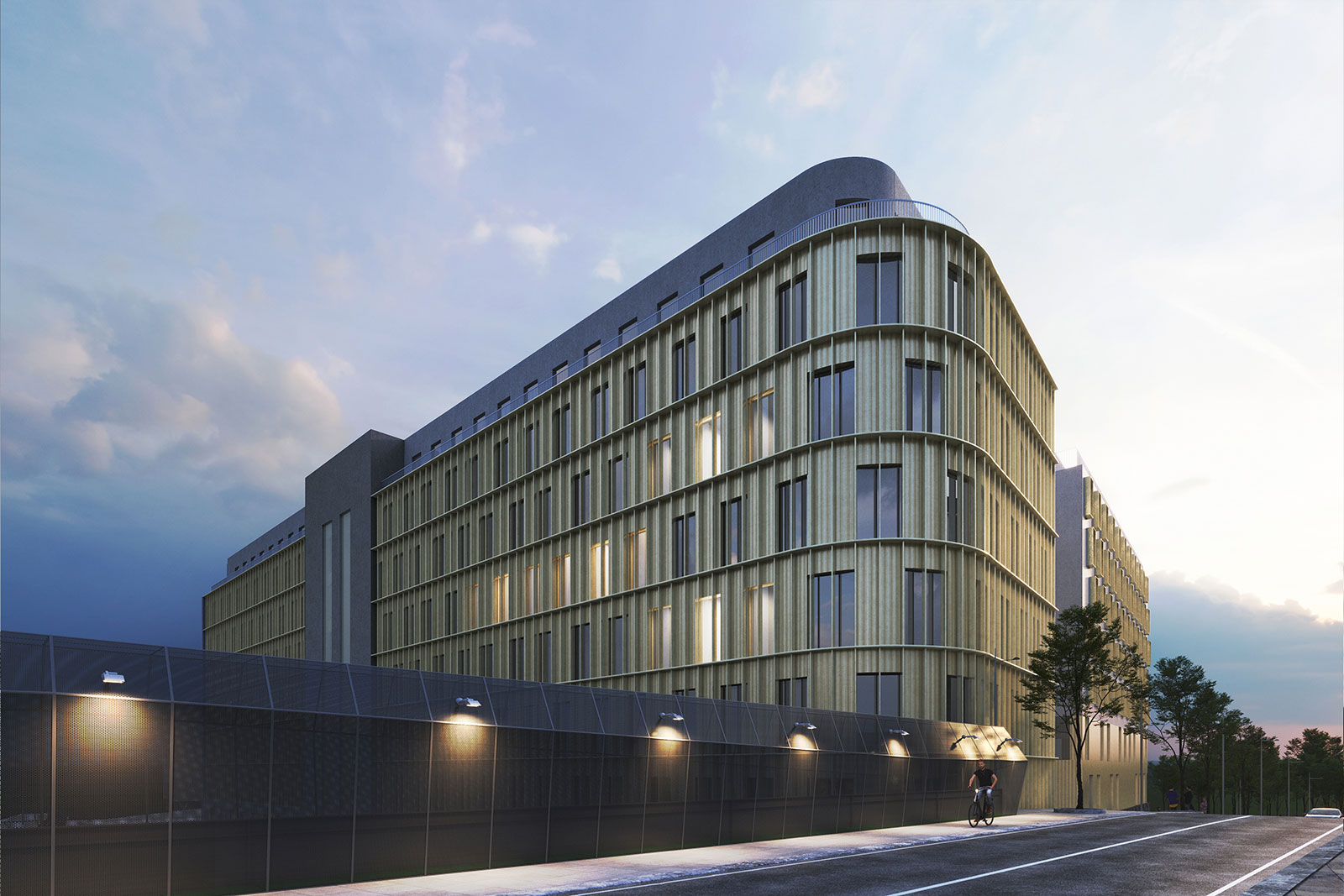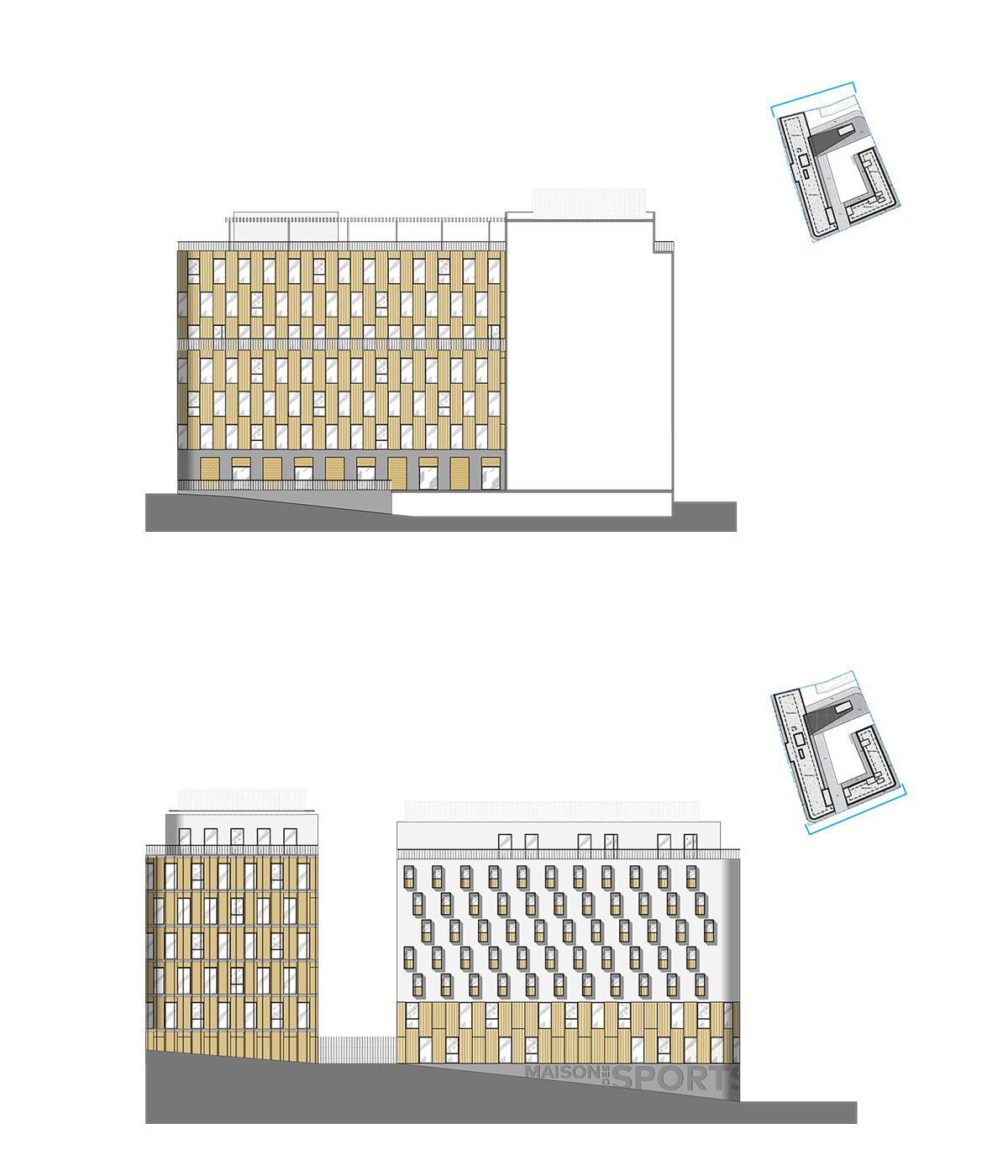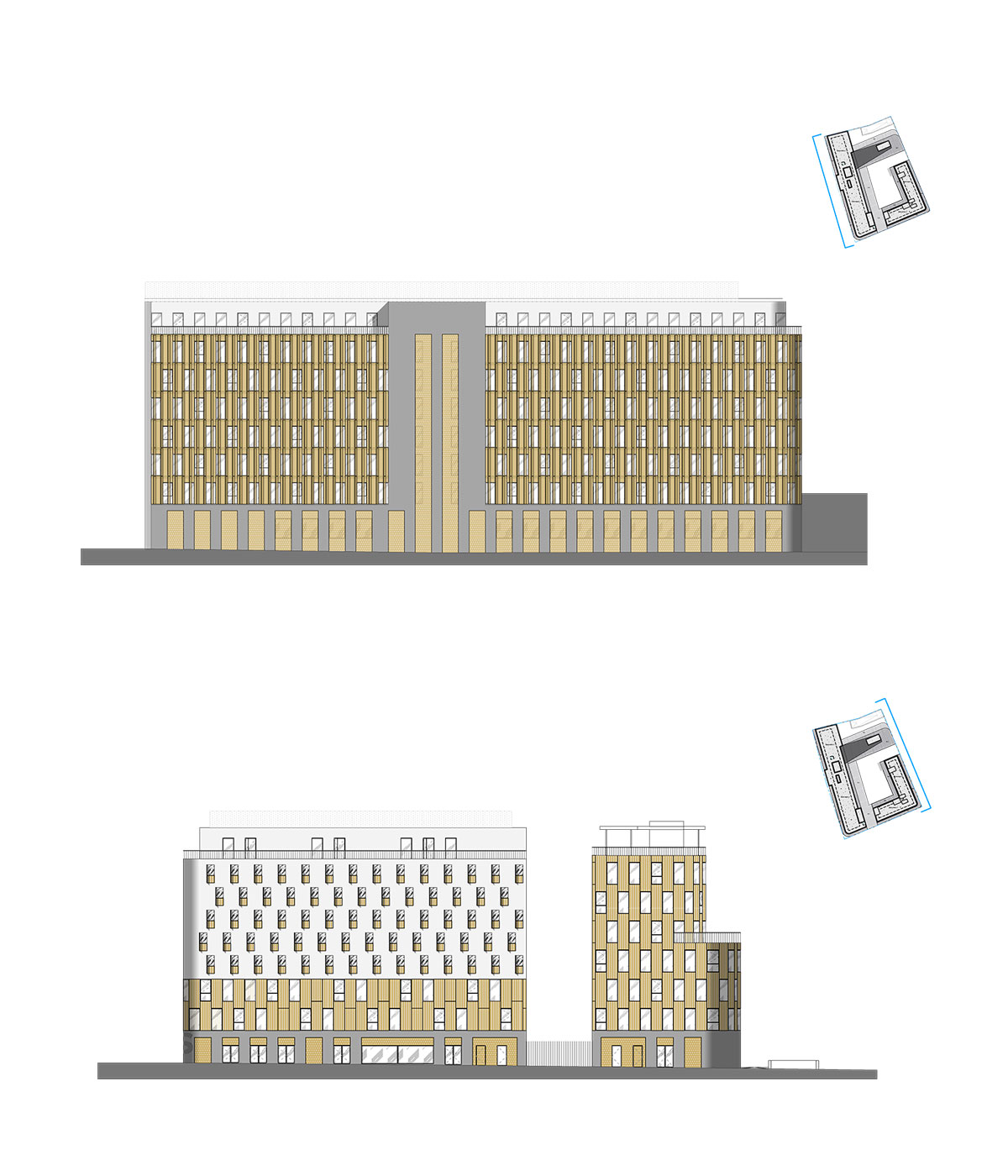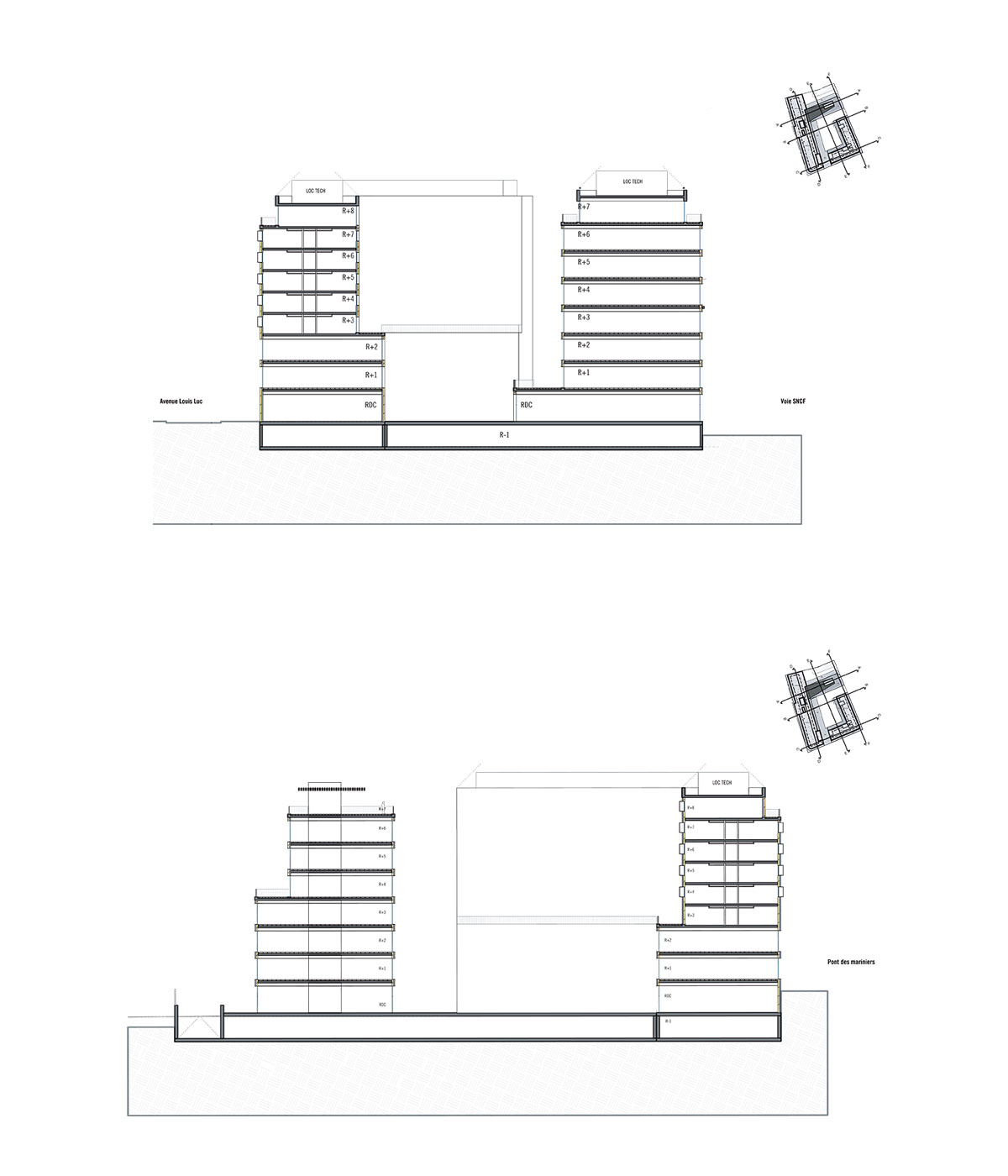 Mixed-use building within the ZAC du Port of Choisy-le-Roi

Choisy-le-Roi, France
2018

program: Construction of a mixed-use building including shops, offices, hotel accommodation, and a sports hall within the ZAC du Port in Choisy-le-Roi (lot B3)
total area: 20 400 sqm
client: BNP Paribas Real Estate, Duval IDF développement, DCB International
project: Alfonso Femia / Atelier(s) Alfonso Femia with
structural, services and environmental engineering: BG21
images: ©Atelier(s) Alfonso Femia & Diorama
"The building wraps around itself creating a sort of protective envelope around the central courtyard which acts as a connecting element for the various activities inside the building." AF
Lot B3 is a building structured in two parts. The first is L-shaped and accessible from Avenue Louis-Luc, and it offers a mixed program: hotel accommodations, shops (restaurant), and sports hall. The second is dedicated to offices and underground parking, and it is located on the edge of the railway line, acting as a sound barrier against railway pollution.
The openings in the façade and the numerous terraces offer a view of the Seine and bring great light inside, especially in the southern and eastern parts of the volume.
At the exit of the railway, the building wraps around itself creating a sort of protective envelope around the central courtyard which acts as a connecting element for the various activities inside the building.

The use of metal in the façade will be declined in such a way as to satisfy the various construction constraints that the program imposes.