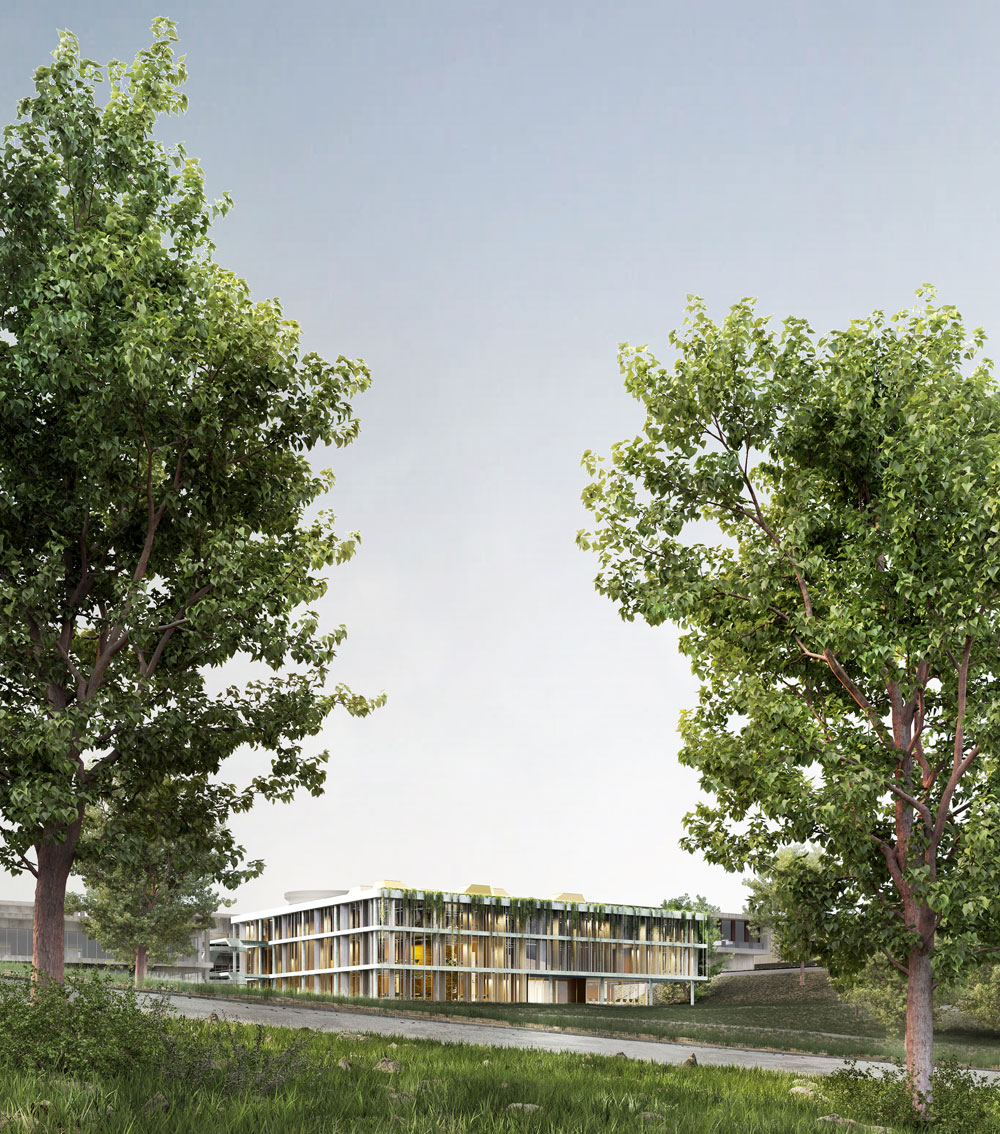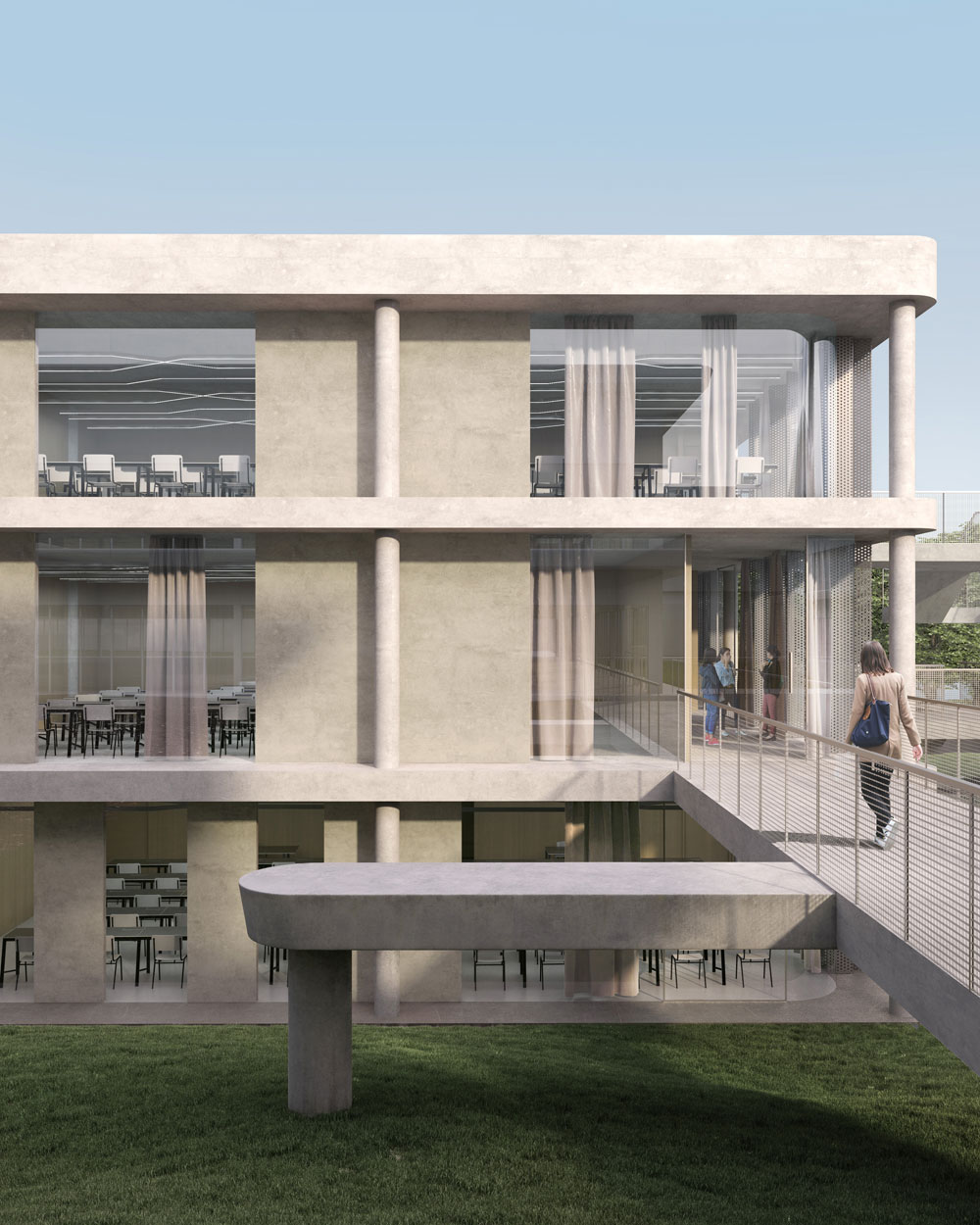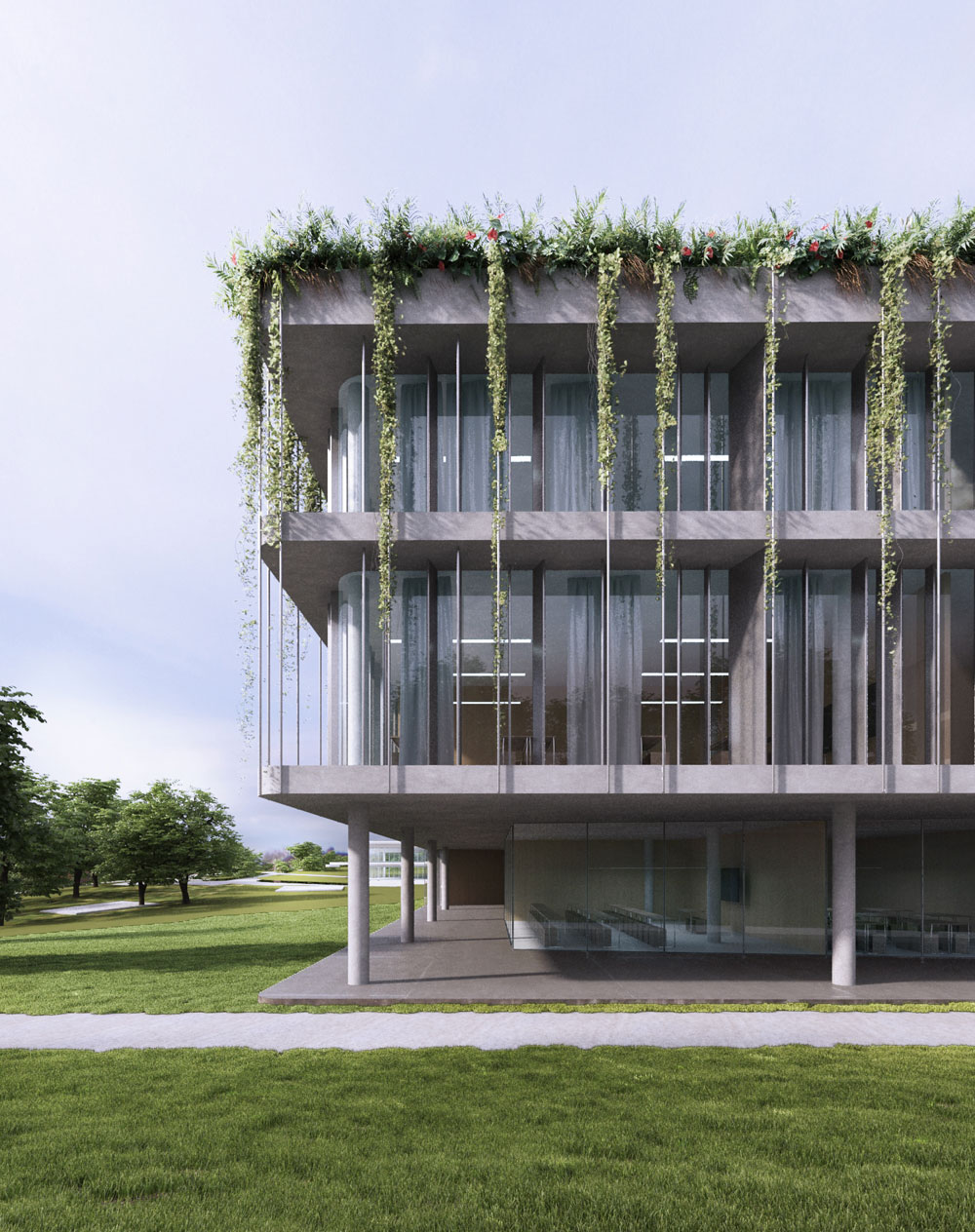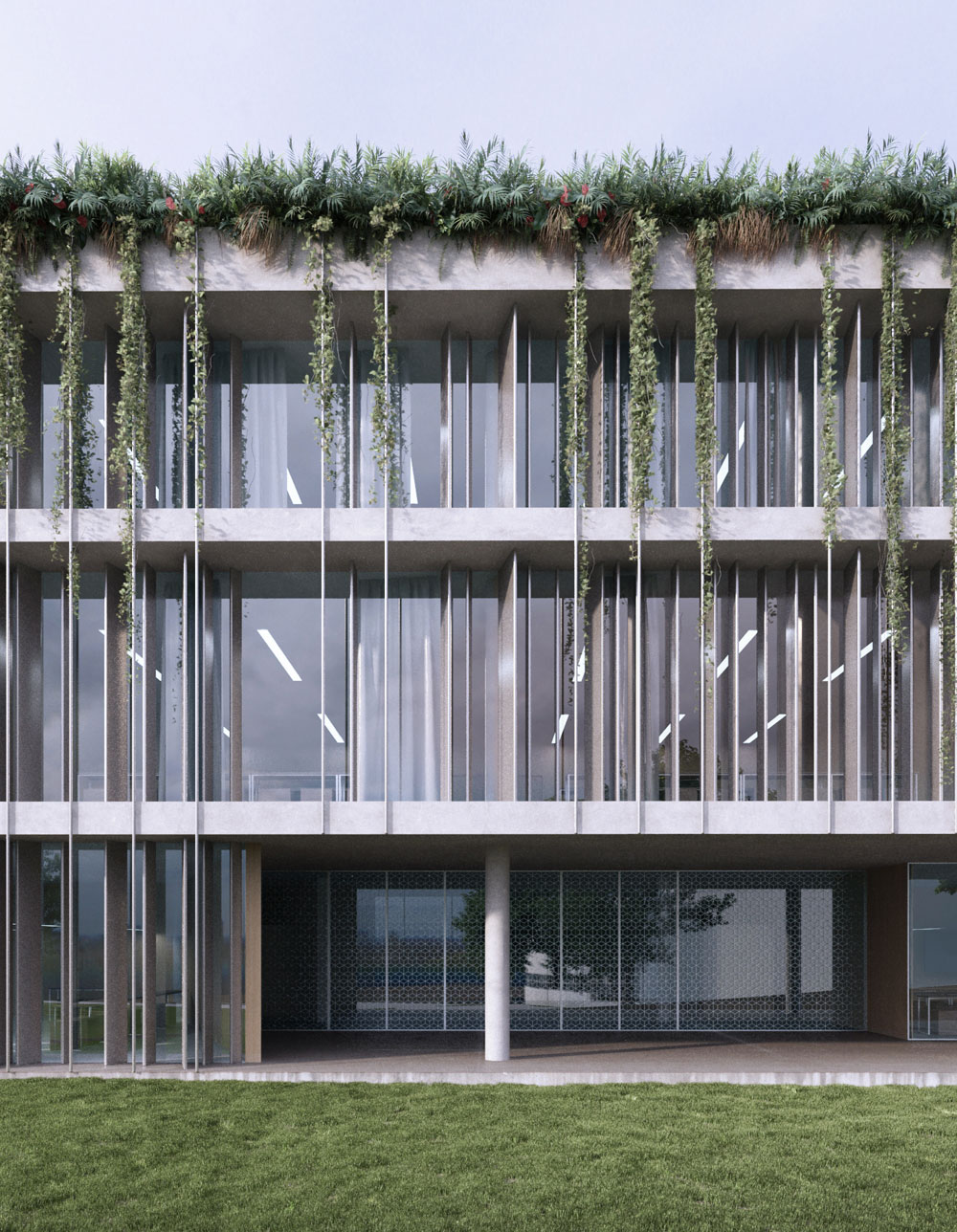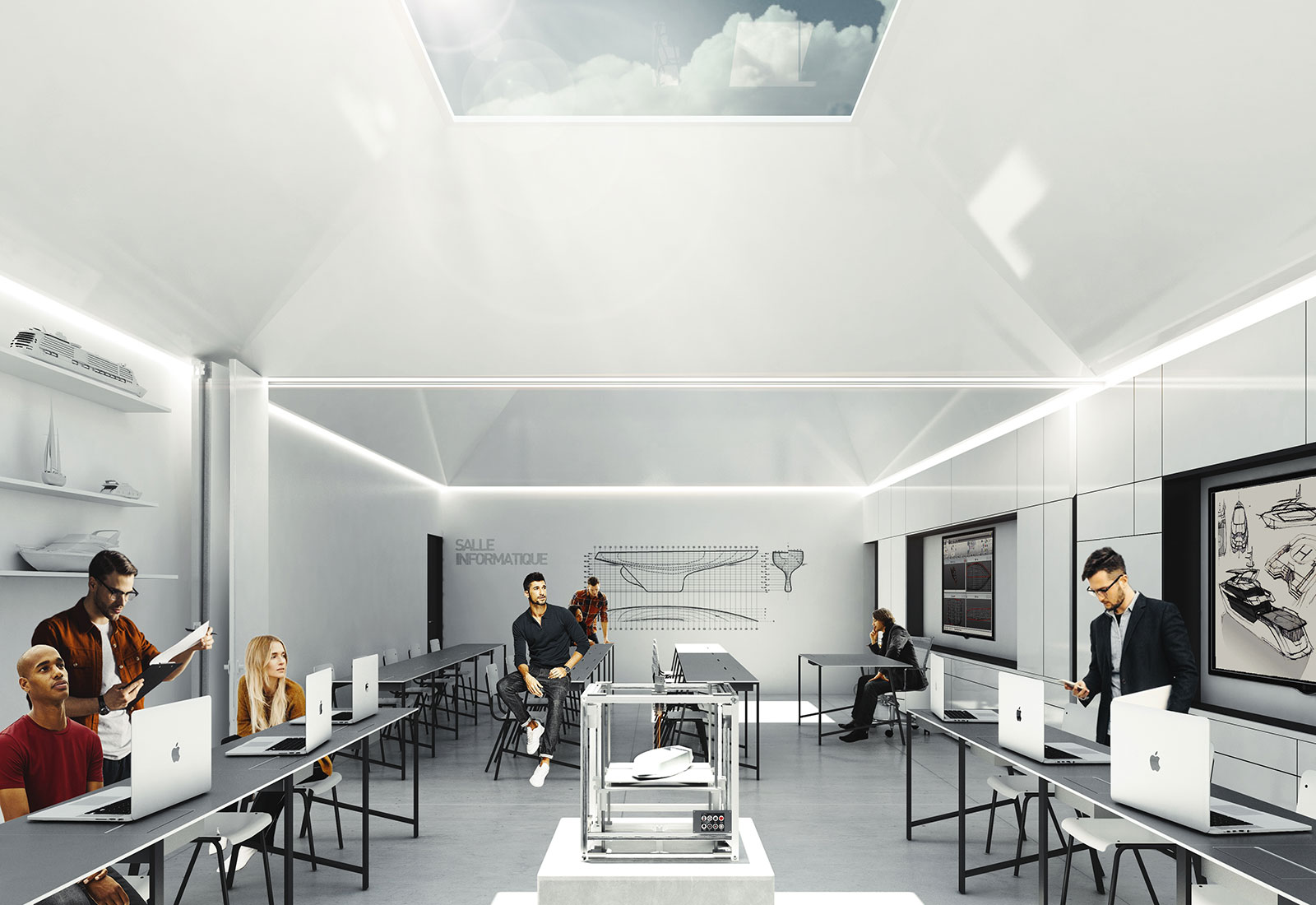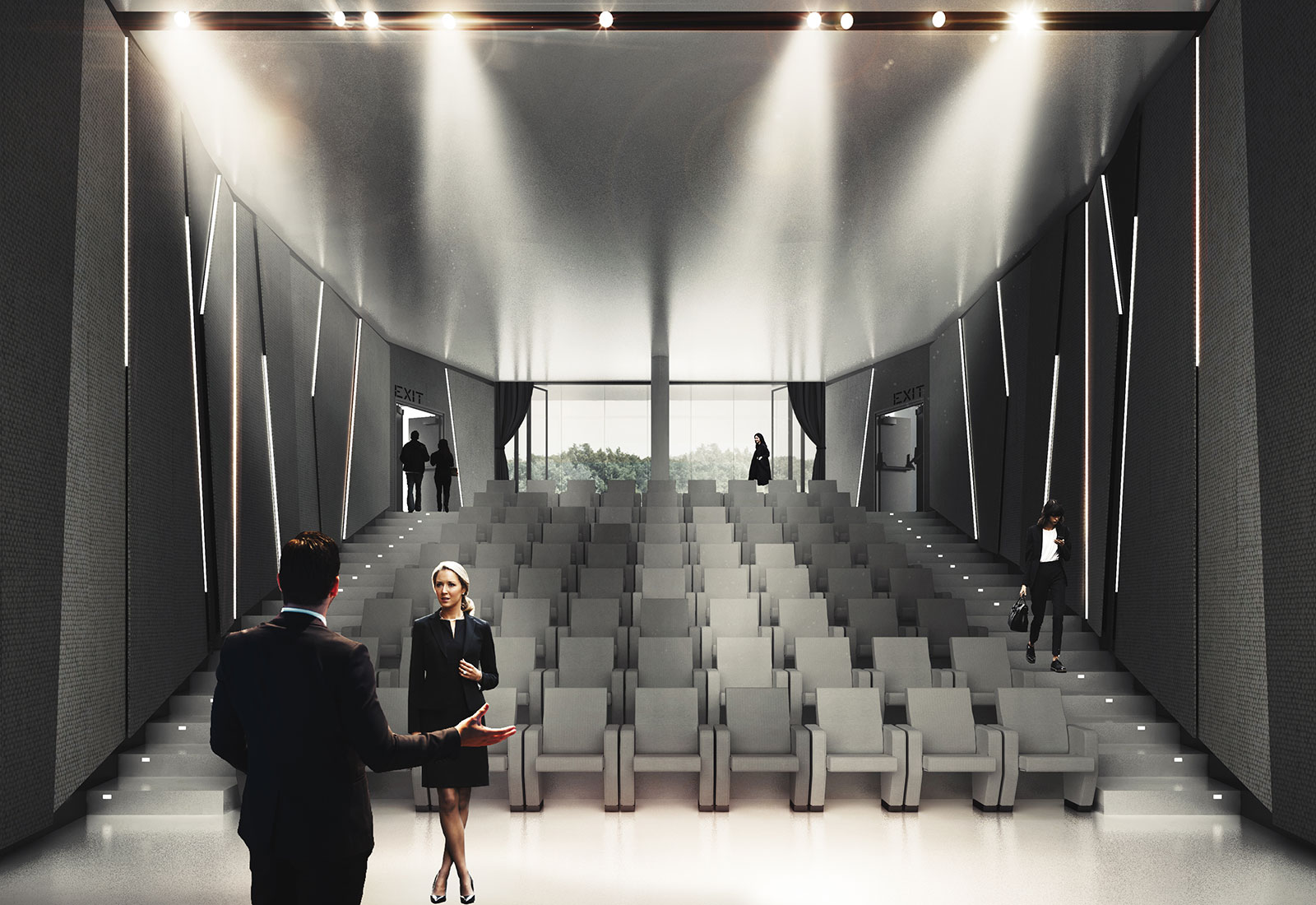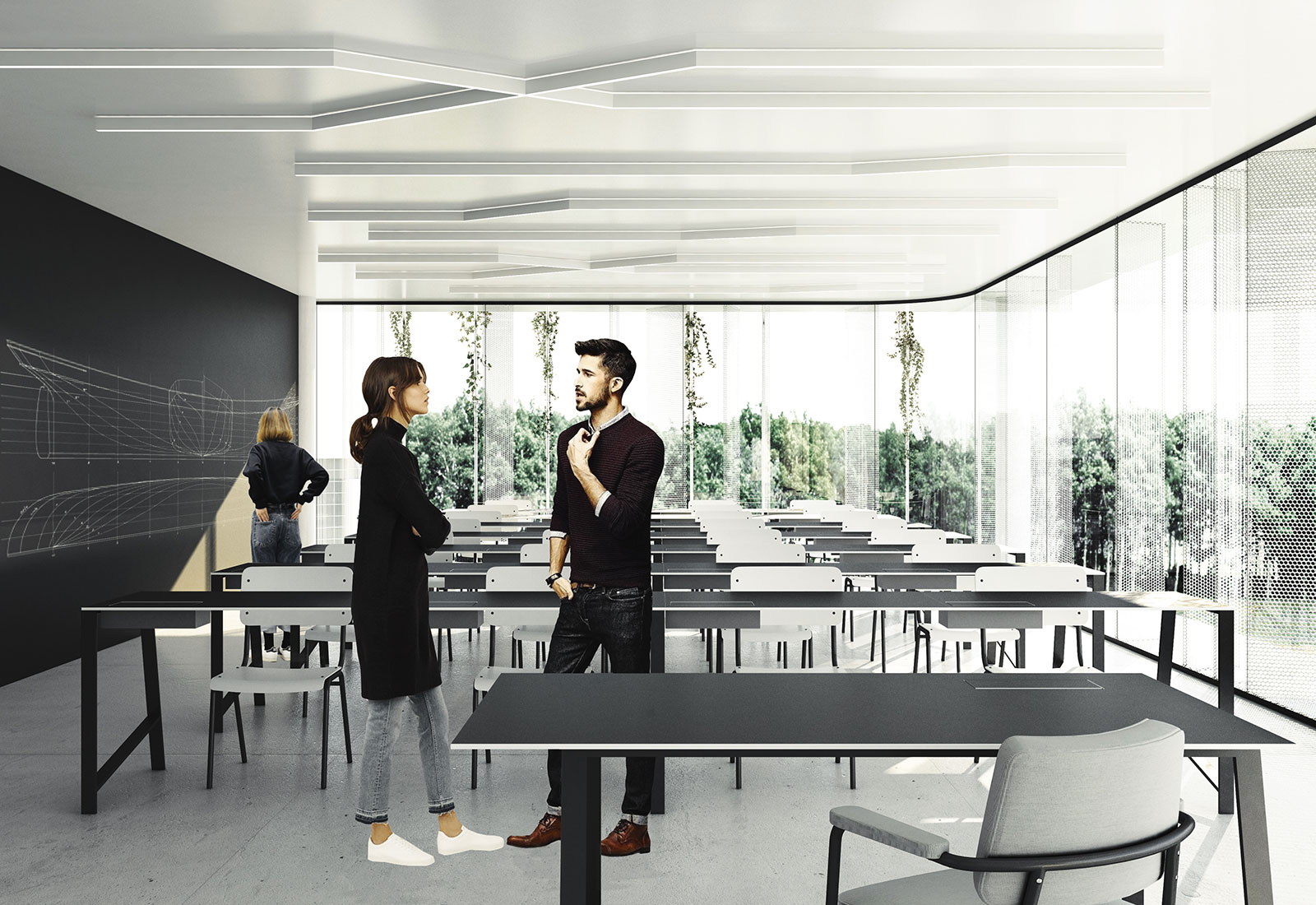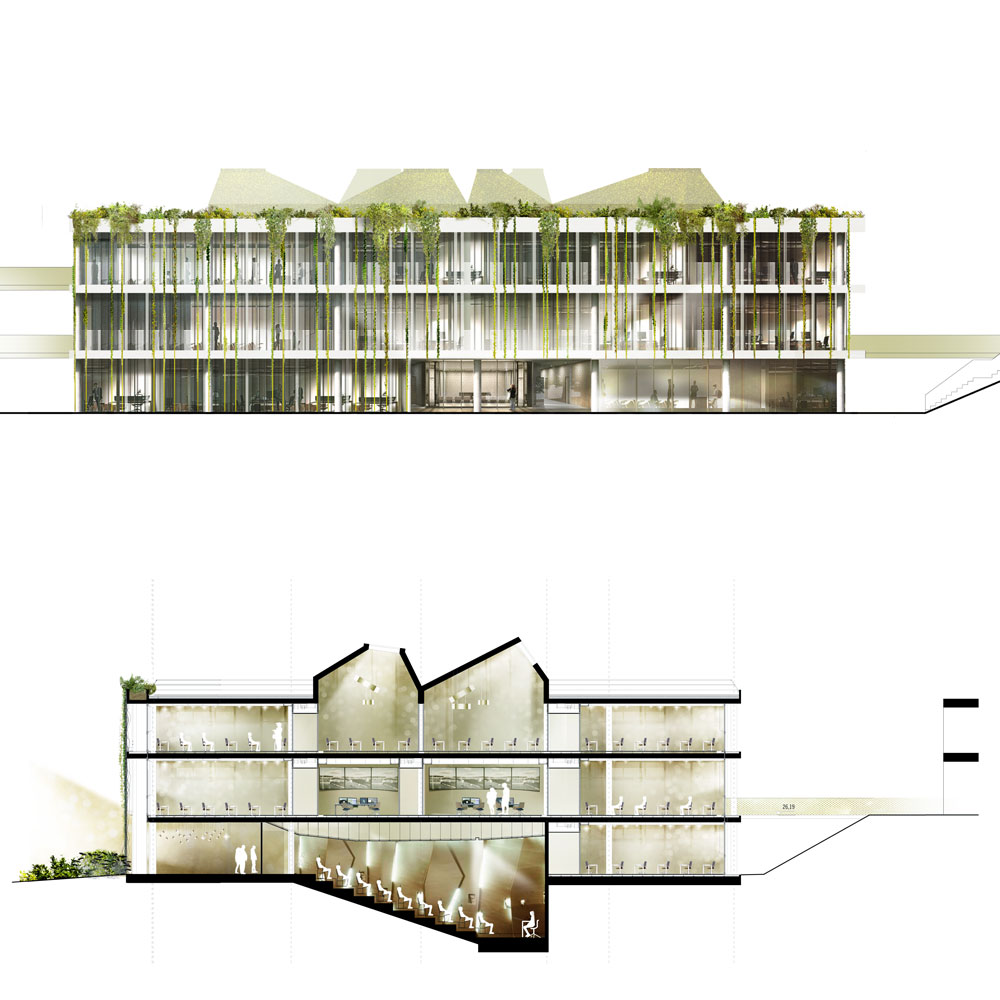 University and research building on the campus of the Central School of Nantes
Nantes, France
2019

program: Demolition and reconstruction of a university and research building for the Centrale School of Nantes (ECN) and the French Maritime Academy (ENSM) on the campus of the Centrale School of Nantes: auditorium, classrooms, simulation rooms and administration offices
> demolition area: 1 316 m2
> reconstruction area: 4 184 m2
client: Rectorat de Nantes
project: Alfonso Femia / Atelier(s) Alfonso Femia with
structural engineering: Betom Ingénierie
services engineering: Betom Ingénierie
environmental engineering: Cap'terre
scenography: Créafactory
acoustic: Groupe Gamba
economy control office: Betom Ingénierie
images: ©Atelier(s) Alfonso Femia & Diorama
"To demolish an existing building that is part of a unitary system, with a clear and strong identity.
To create a new building, on the same site, that develops real connections with the existing constructions, with the area, with the landscape.
To remain in between a natural and a mineral landscape.
To settle in the place and enjoy its light, its nature, its generous spaces.
Why change the music when we play the same pentagram?
Why change the route when we wish to get to the same port?" AF
To demolish an existing building that is part of a unitary system, with a clear and strong identity.
To create a new building, on the same site, that develops real connections with the existing constructions, with the area, with the landscape.
To remain in between a natural and a mineral landscape.
To settle in the place and enjoy its light, its nature, its generous spaces.
Why change the music when we play the same pentagram?
Why change the route when we wish to get to the same port?
We believe that the C building must interact with the existing. It must not represent a breaking point but an element that highlights the connection between its ground floor and the park. It must tell a story and, in order to do it, it is equipped with facades that are developed differently according to the sun exposure and position…
The building can then appear as if it was already there to give an added value to the existing system. Yet, this new construction will offer strongly increased quality and performances to the campus of the Central School.
Frame, rhythm, sequence, transparency, half-transparency, opacity. Matter meets the building's capacity to react with light in order to make it alive, to make it part of the place.
The brightness of the interiors create an immediate and efficient connection with the building's use, may it be floor by floor or in its entirety. The central heart then becomes the vertical backbone of the specific programs (auditorium on the ground floor, simulation rooms on the first floor and administrative offices on the second one).
Matter is both vibrating and matte. Nature then "enters" the south facade, looking for continuity with the park.
The ground floor is open and covered, there where the entrance to the auditorium and the classrooms are directly accessible. The auditorium is immediately connected to the park. It has nothing to do with a simple juxtaposition of elements but it is rather a place open to nature and light, served by a vertical system that highlights the specific areas of the building.
A building with its own identity.
An identity to belong to.
A sense of belonging to identify with.