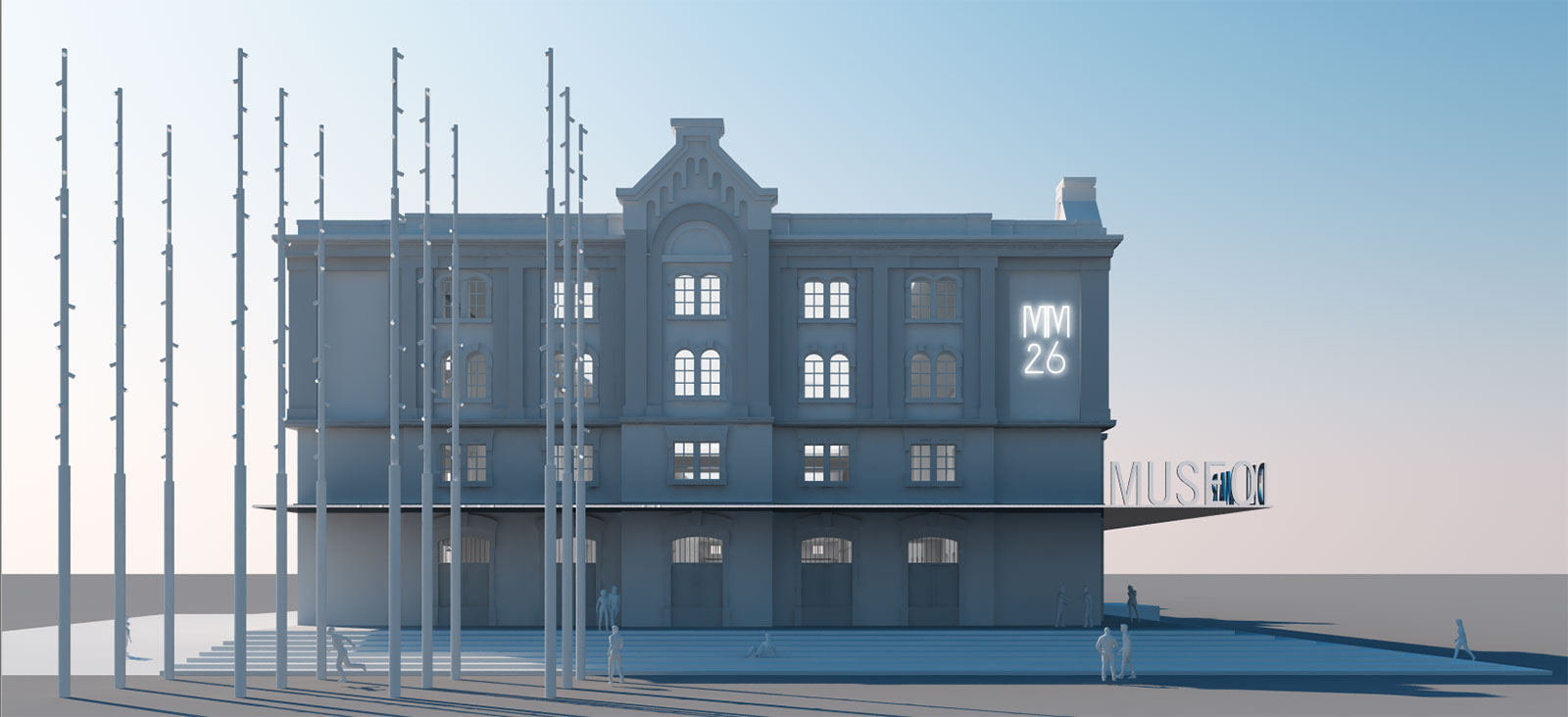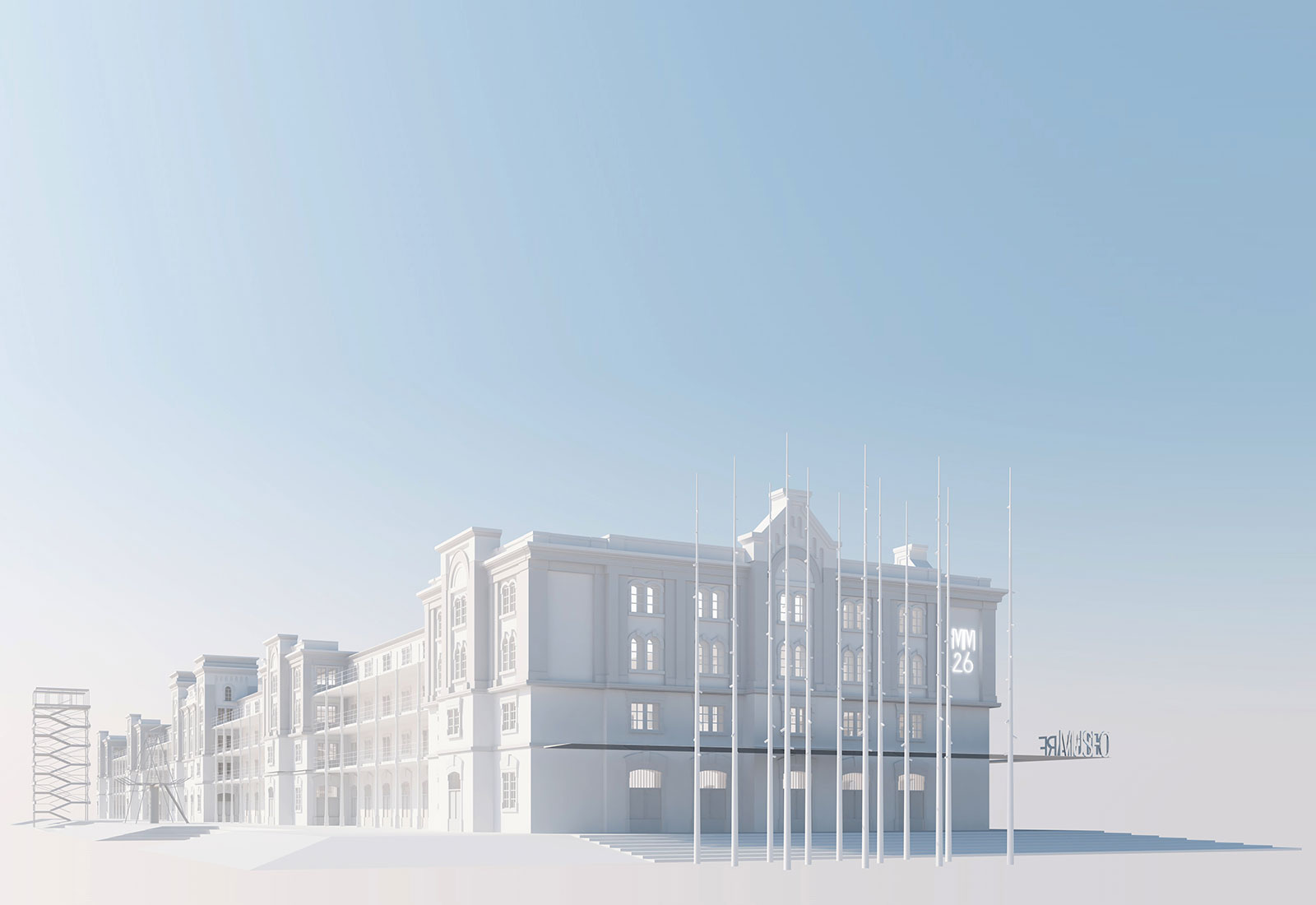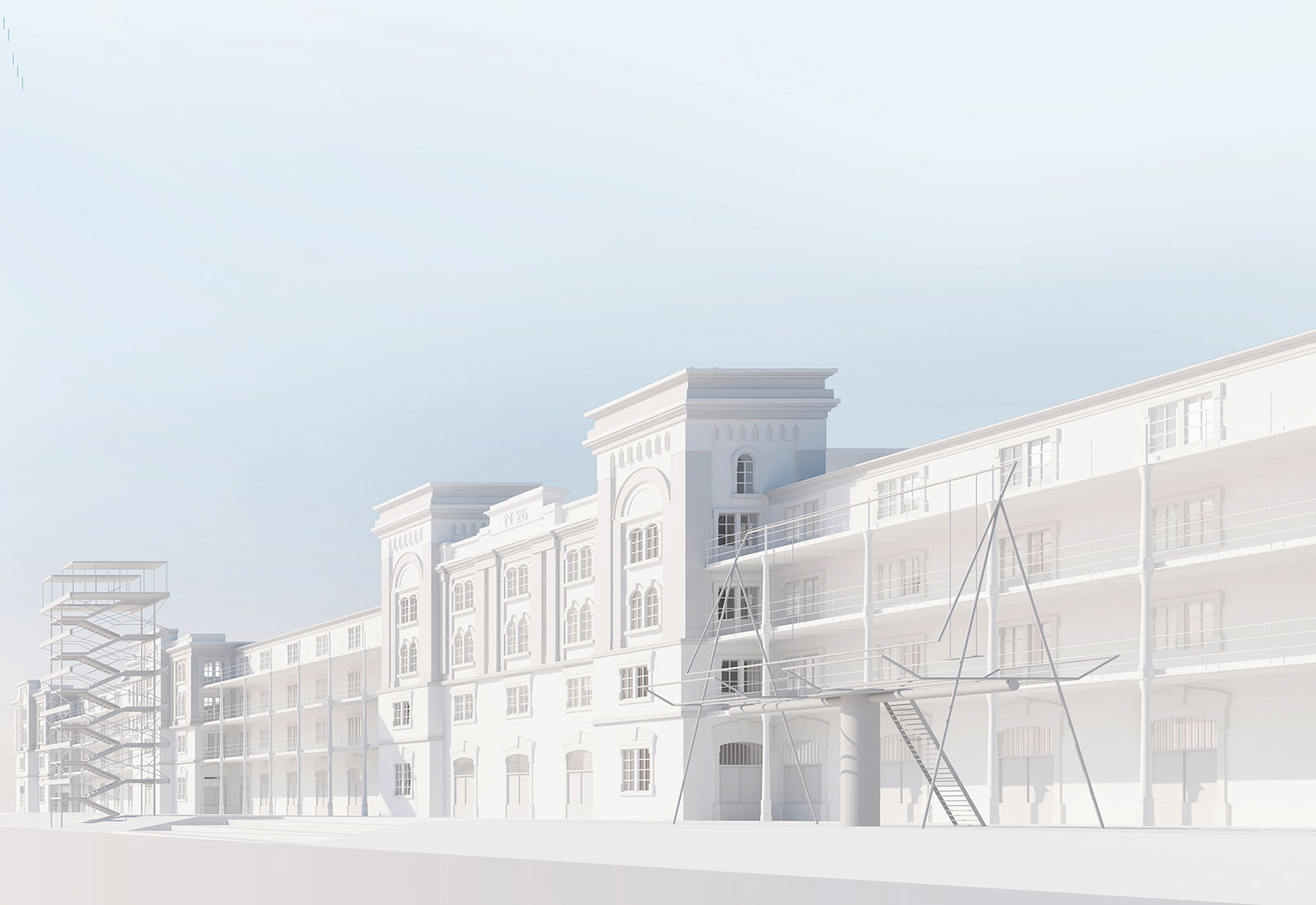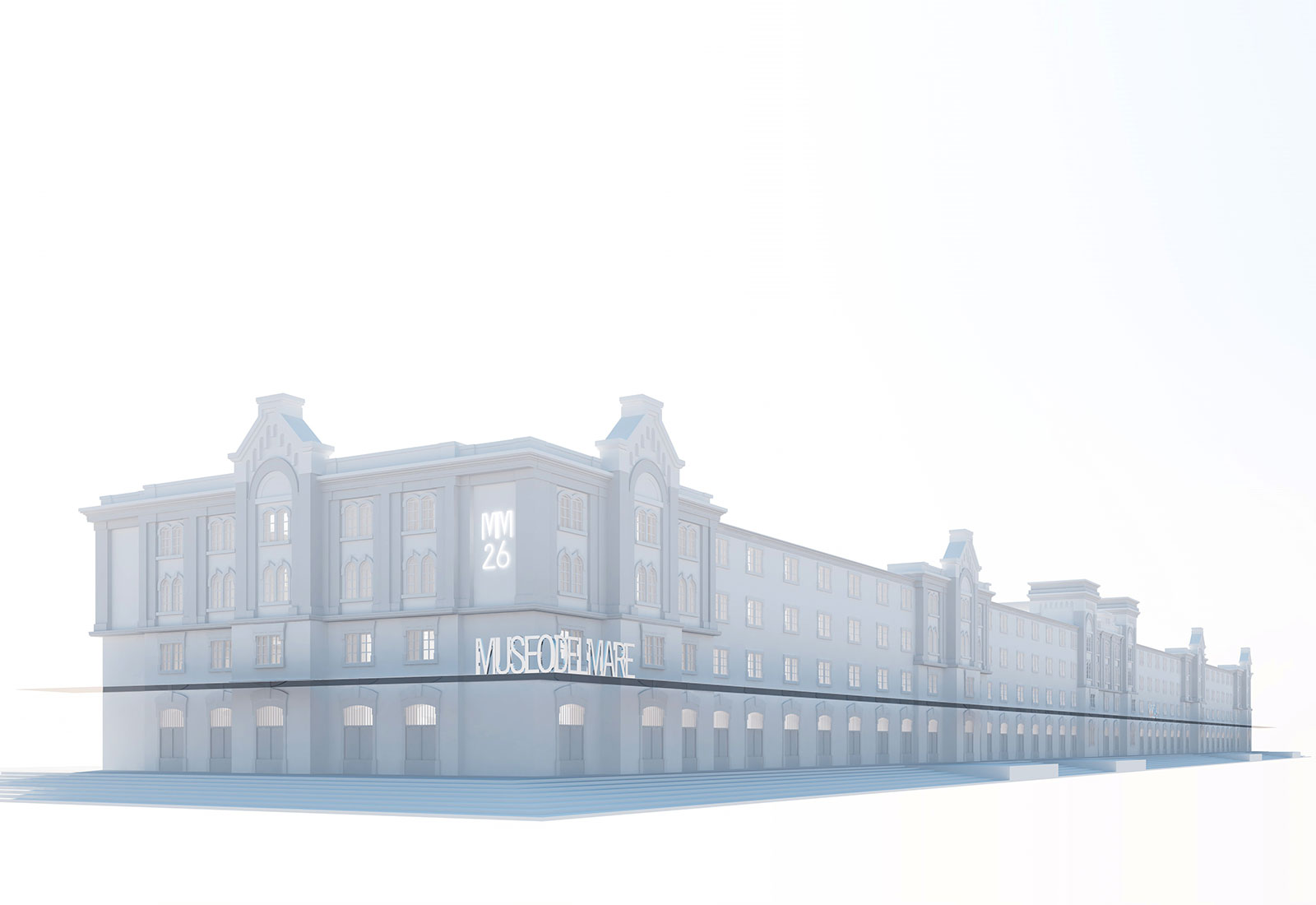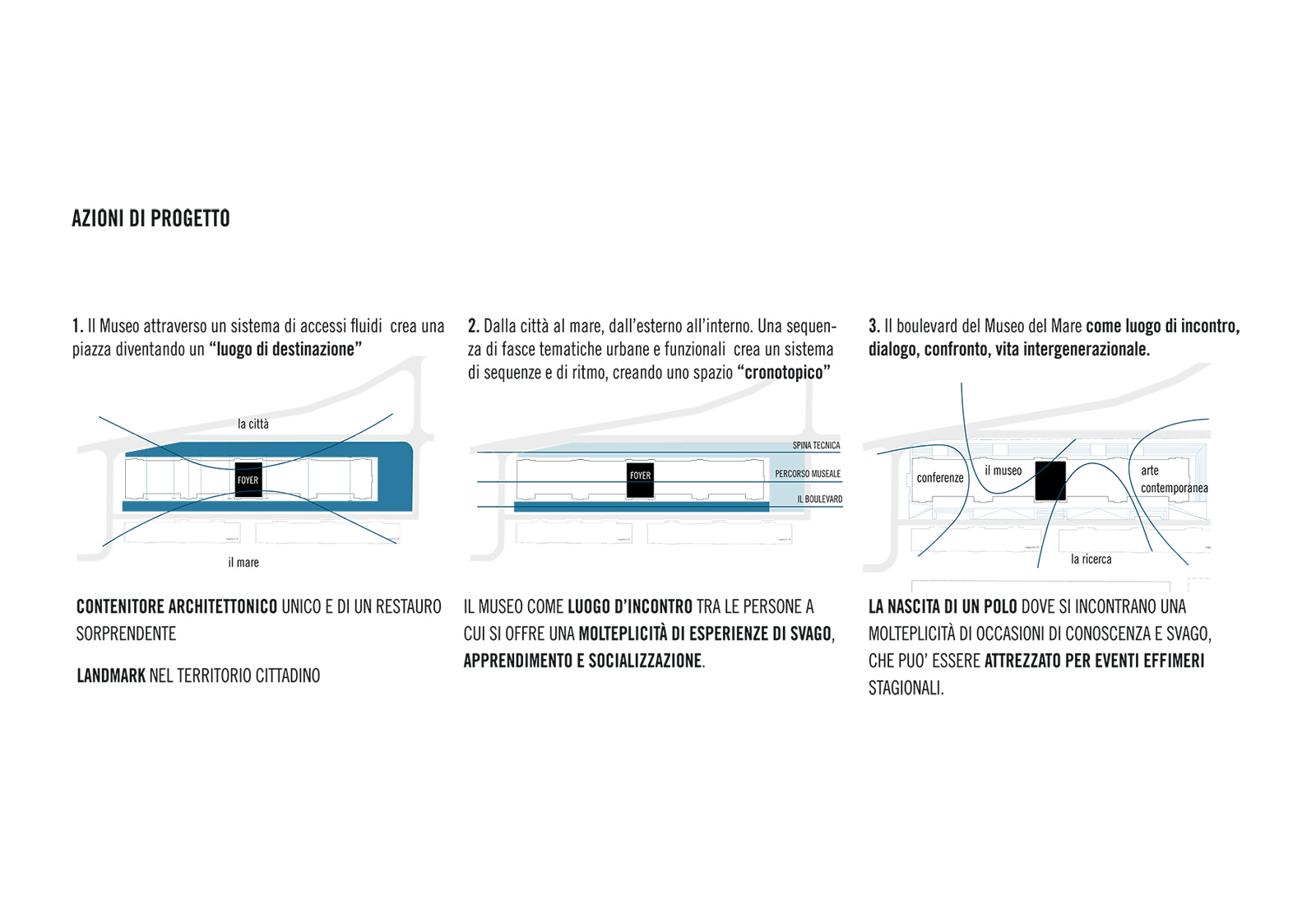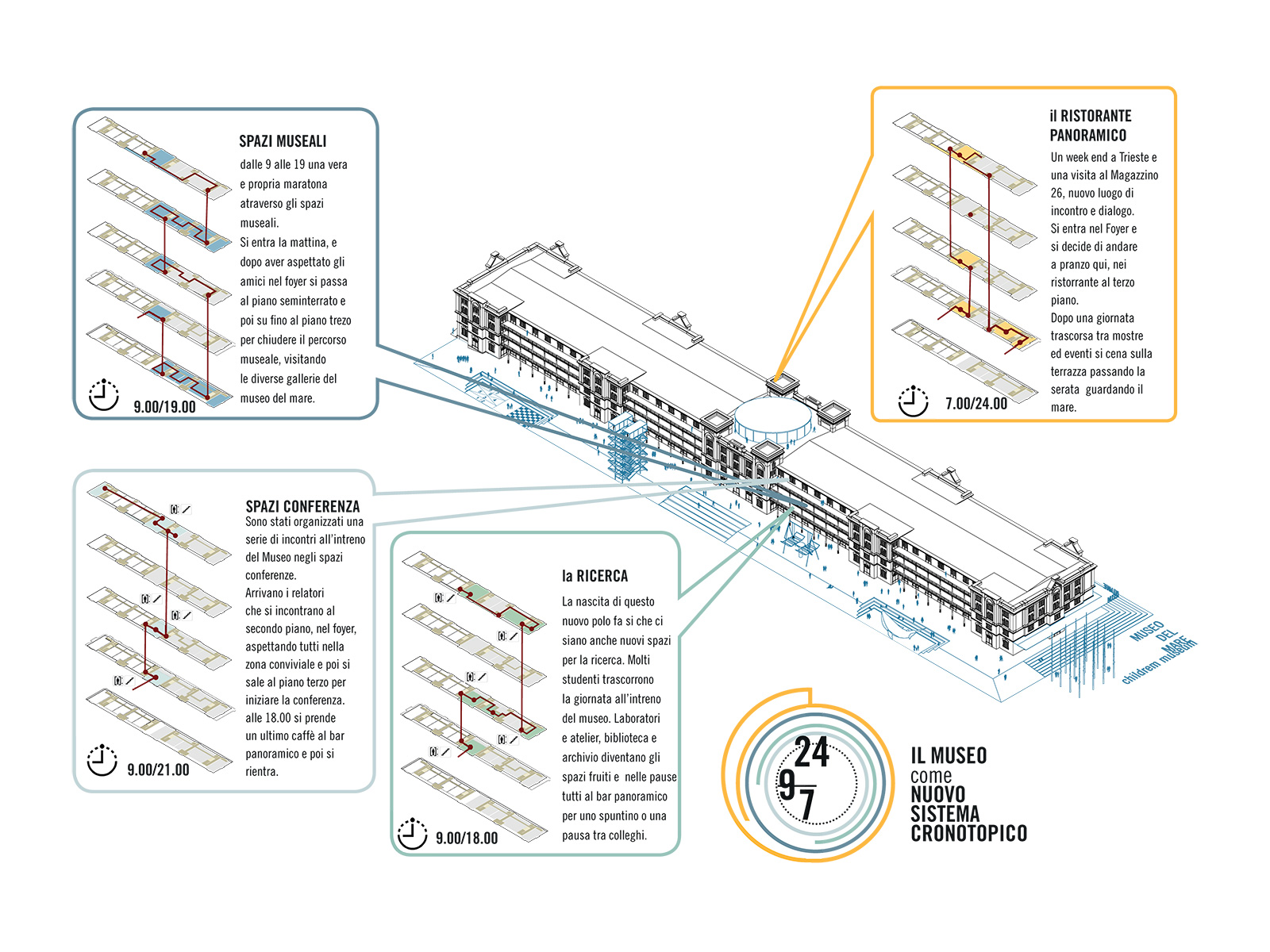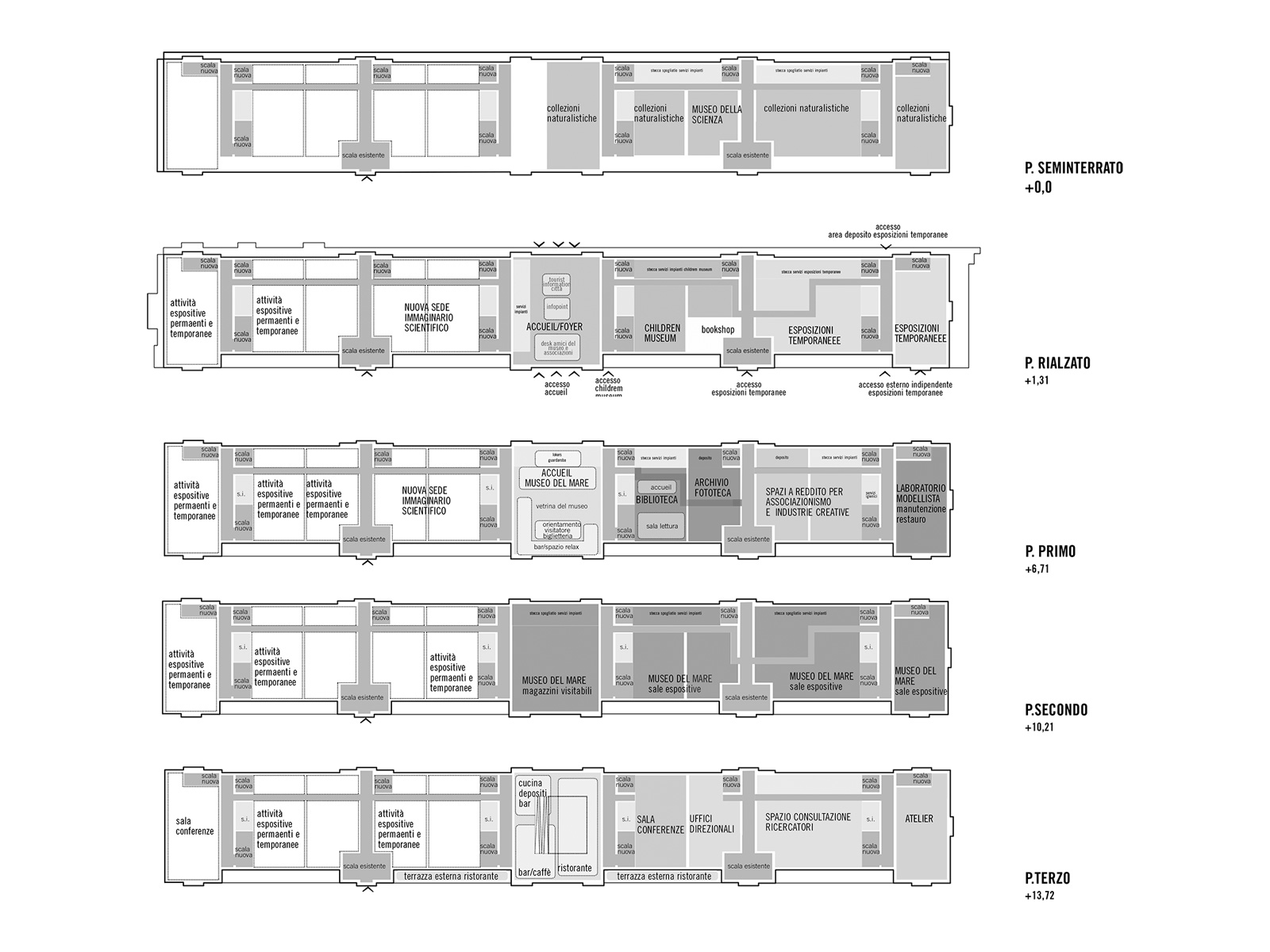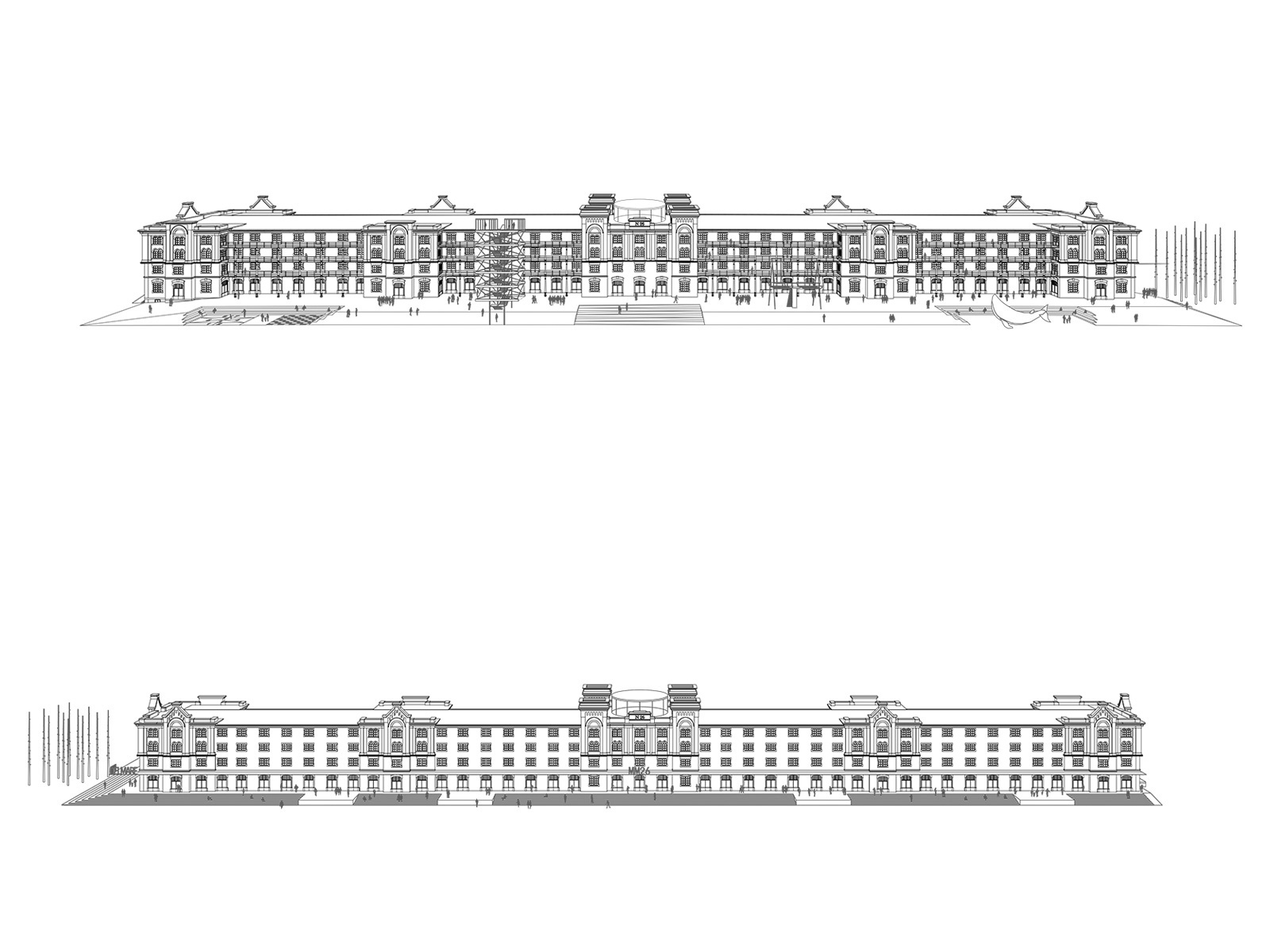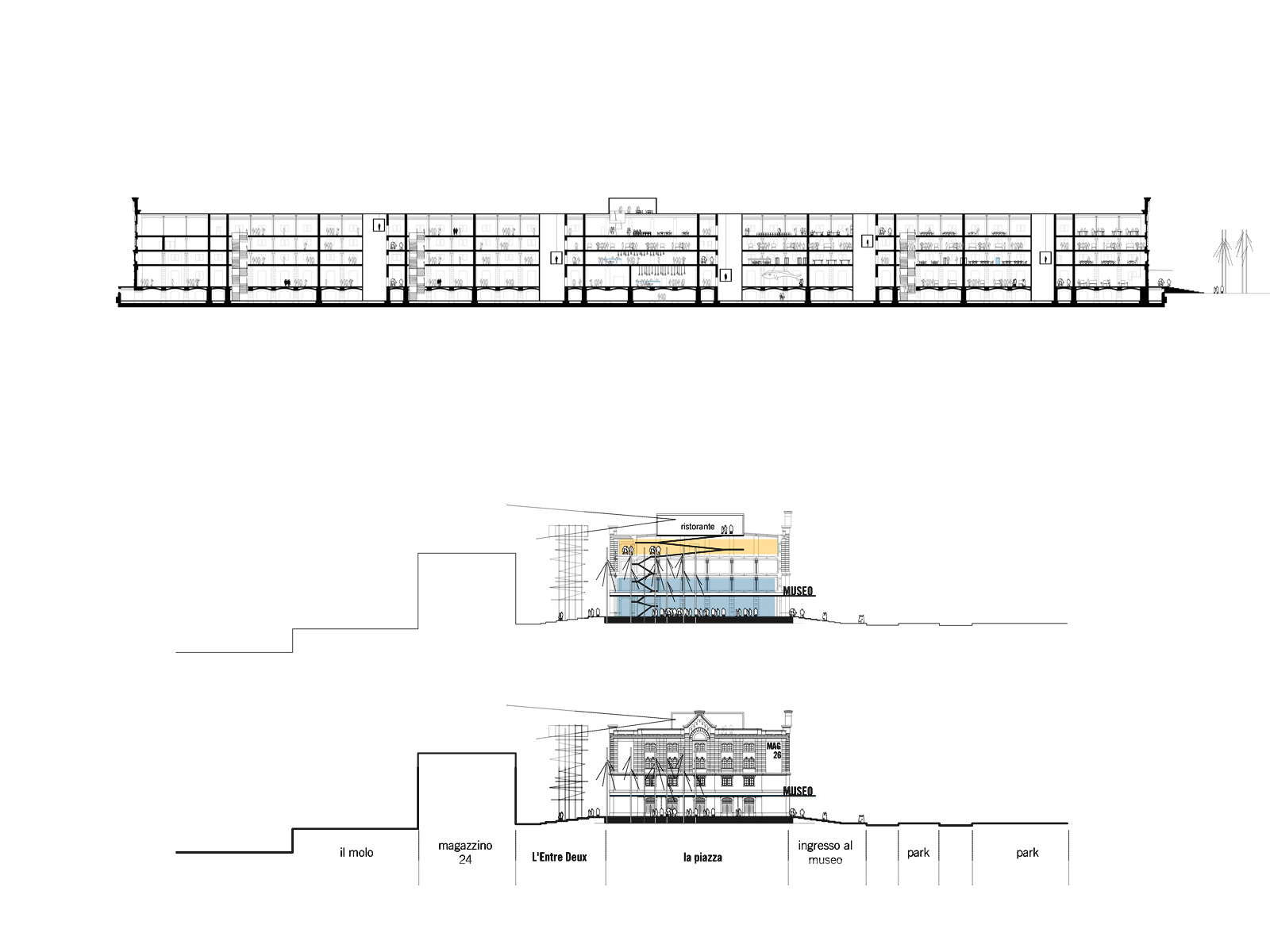 Sea Museum


Trieste, Italy
2019

program: Procedure for the assignment of the definitive, executive design and safety coordination service during the design phase in relation to the construction works of the Sea Museum in the Porto Vecchio area
area: 12 800 m2
client: Comune di Trieste
Alfonso Femia / Atelier(s) Alfonso Femia with
local architect: GDA+ Arch.Giovanni Damiani
structural engineering: BMS progetti SRL
services engineering: FOR engineering architecture
head of artistic heritage restoration: Kermes snc
acoustics: Biobyte srl
images: ©Atelier(s) Alfonso Femia
"A pentagram that tells different stories, and speaks of art, games, meetings, and gazes." AF
An area that needs to be redesigned in an organic way through the correct mediation between the new and necessary intended uses and the preservation of a precise architectonic identity.
Warehouse 26, the largest and most majestic, is located in a strategic position being right in the center of the area and serving as a hub between the highly visited and evocative Miramare Castle: the ideal location for the New Great Sea Museum of Trieste which must become the heart of the new Porto Vecchio and the cornerstone of an ambitious future for the whole city.
Our proposal wants to emphasize the rhythm of the spaces, both longitudinal and transversal, in a continuous research between external and internal space, between moments of perception and cognition.
The key to the project is the elevation of the mezzanine floor which marks the "base" on which the building is anchored, creating a square that wraps around all four sides with a double value: on the sea side it becomes a place for meeting and dialogue, pauses and horizons; on the city side it creates a new entrance, a new front that communicates with it, gives the right space to enjoy the view and, also thanks to a flight of steps, welcomes visitors to the museum.
On the Adriatic side, a succession of squares is created, where seasonal and temporary events can take place, but also observatories, and spaces that must offer the possibility to experience the whole complex with joy.
A boulevard where moments of the urban daily life are mixed with contemporary art in a virtuous relationship between ancient and eternal ways of living the city, such as taking a walk, meeting with others, looking around, and making new experiences.
A pentagram that tells different stories, and speaks of art, games, meetings, and gazes.