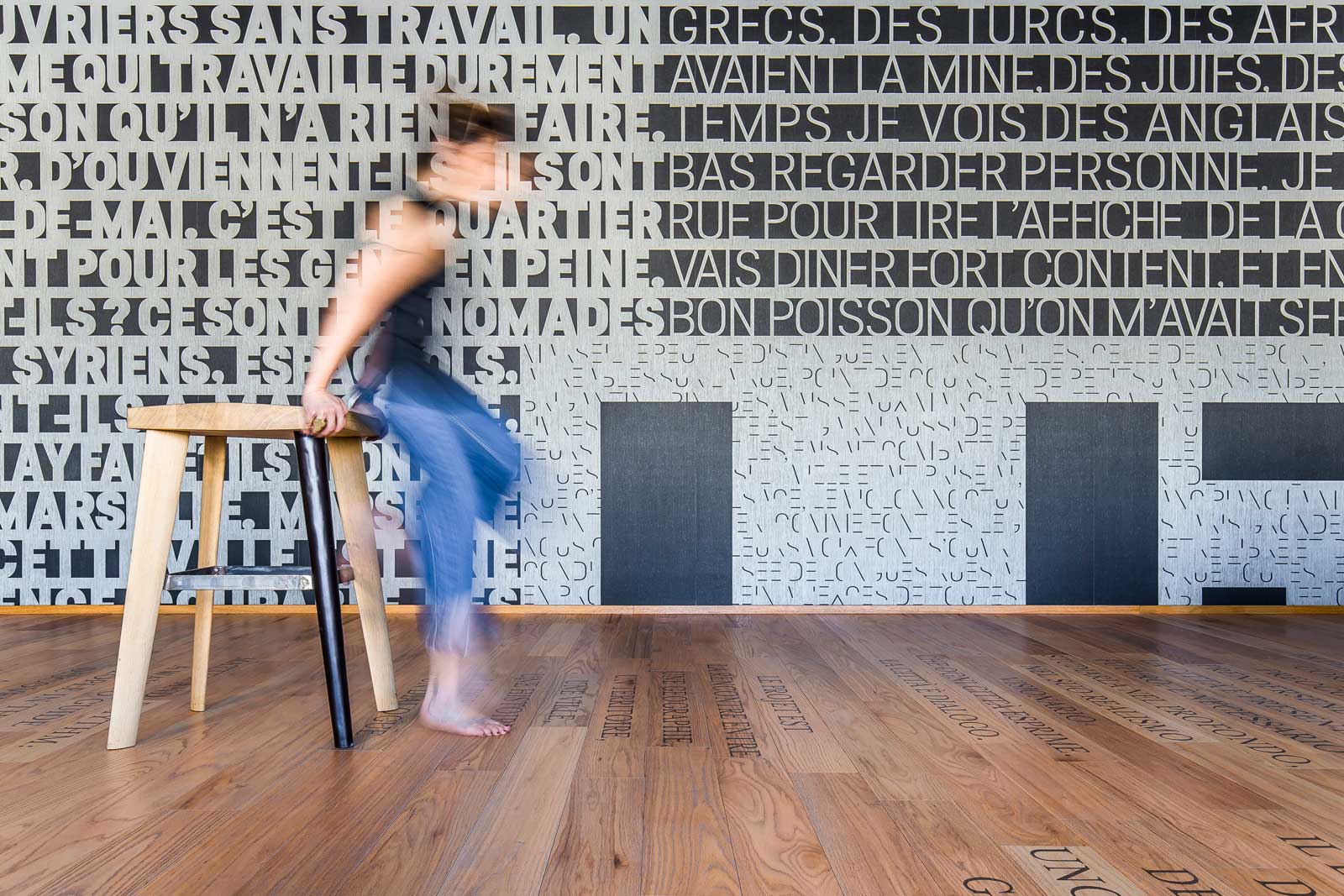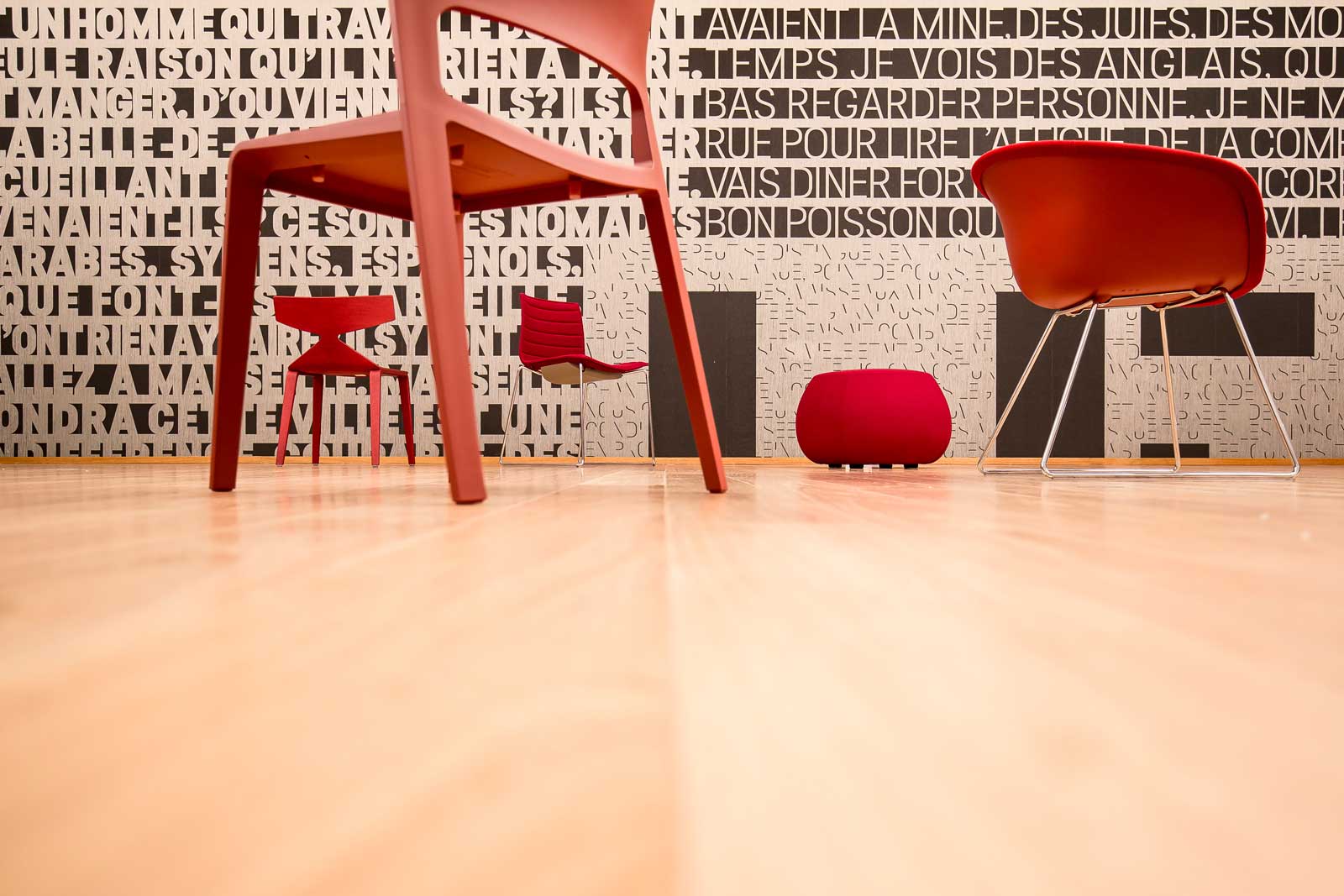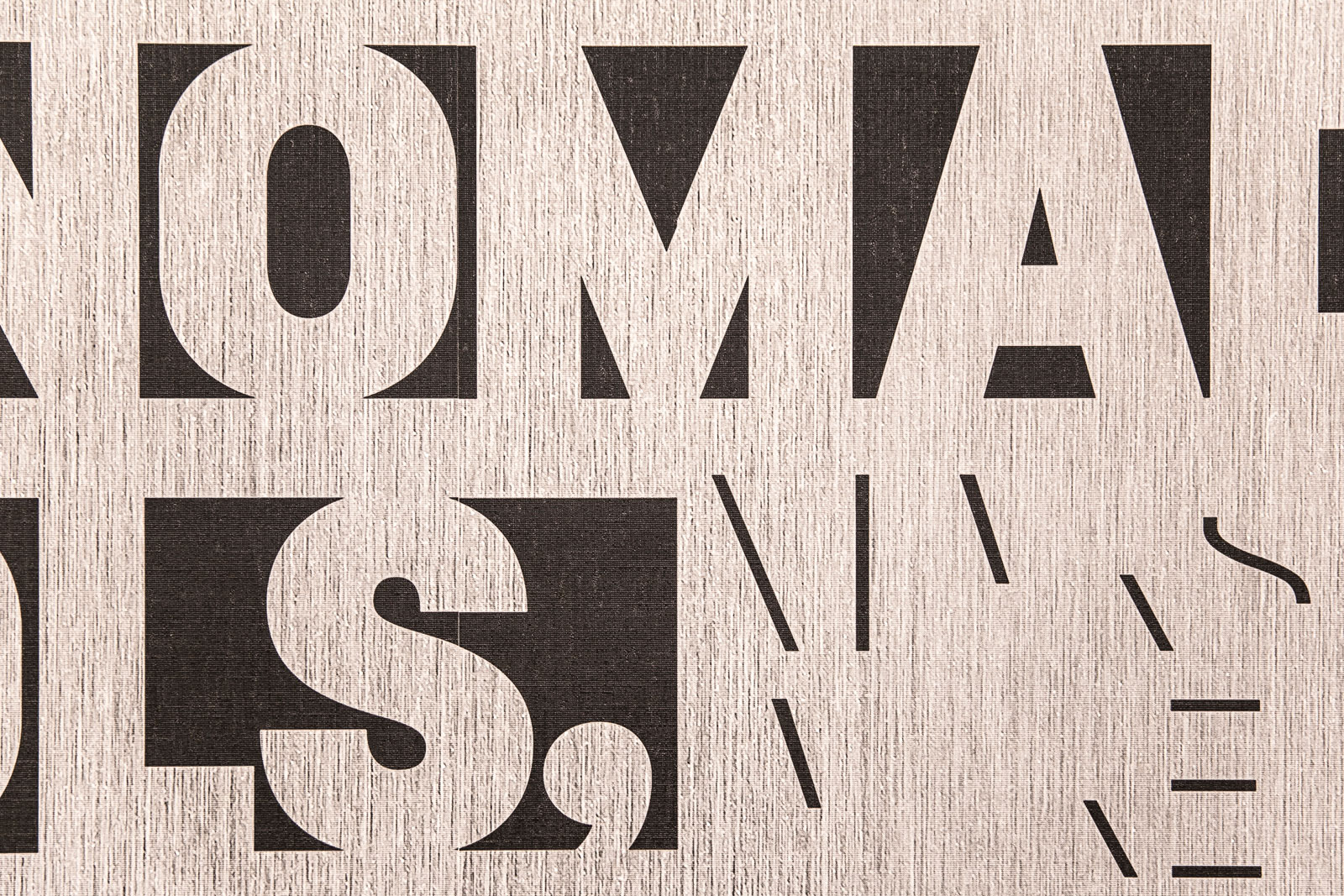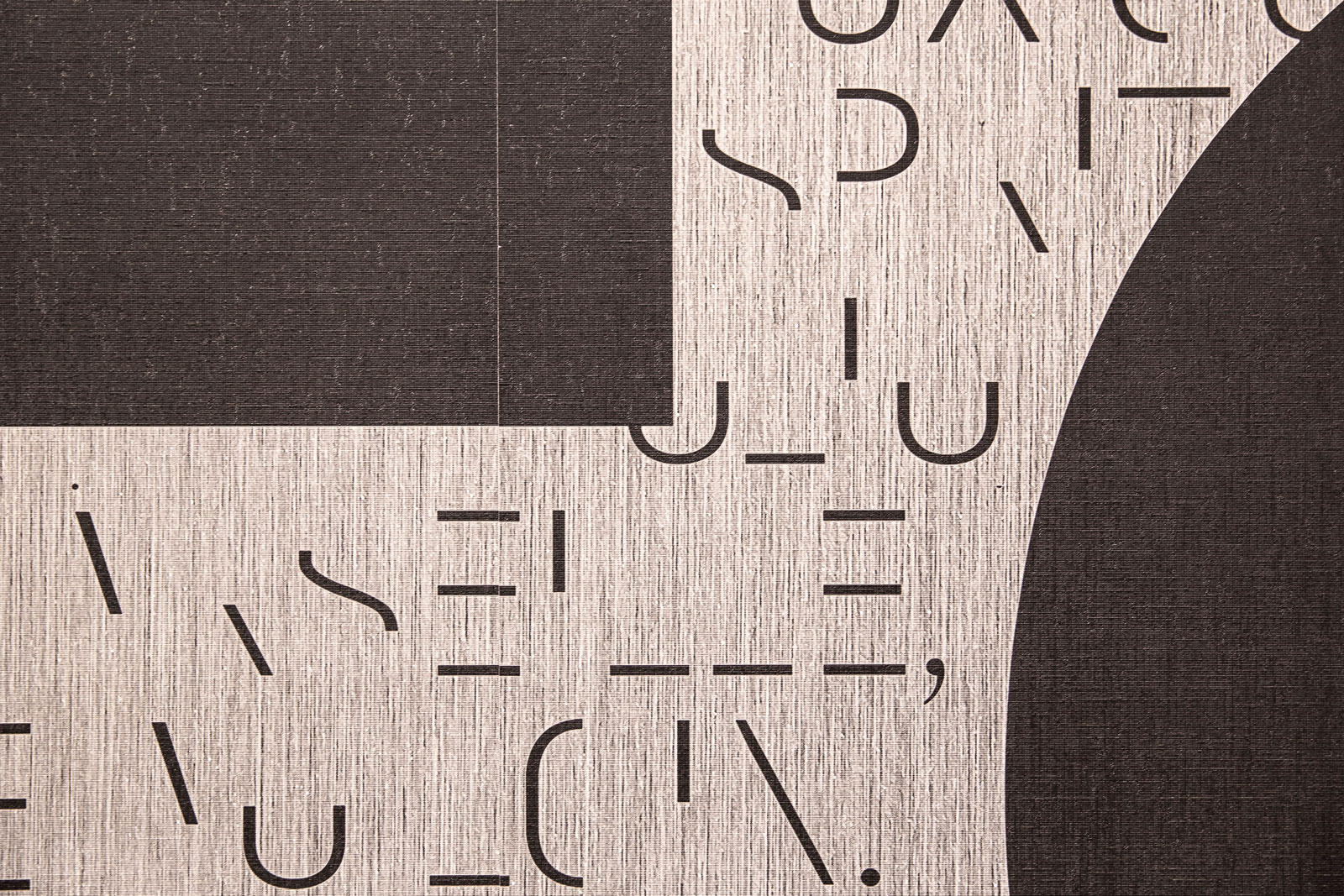 Les Docks
AF*DESIGN FOR LONDONART
2017
photos: ©S.Anzini
Wallpaper Collection 2018 / Collezione Scrittura Mediterranea

The words. The now invisible dimension of words, of how we do not dwell on them anymore, of how we are moving away from their magical and profound dimension that allows us to "slow down" putting ourselves in continuous contact with our imagination and our reality. I traveled with Simonetta and the studios of Milan, Genoa and Paris, through different challenges and dreams and among theses, the one to bring "writing" and words back into architecture, where often constraints removed any possible idea of beauty.