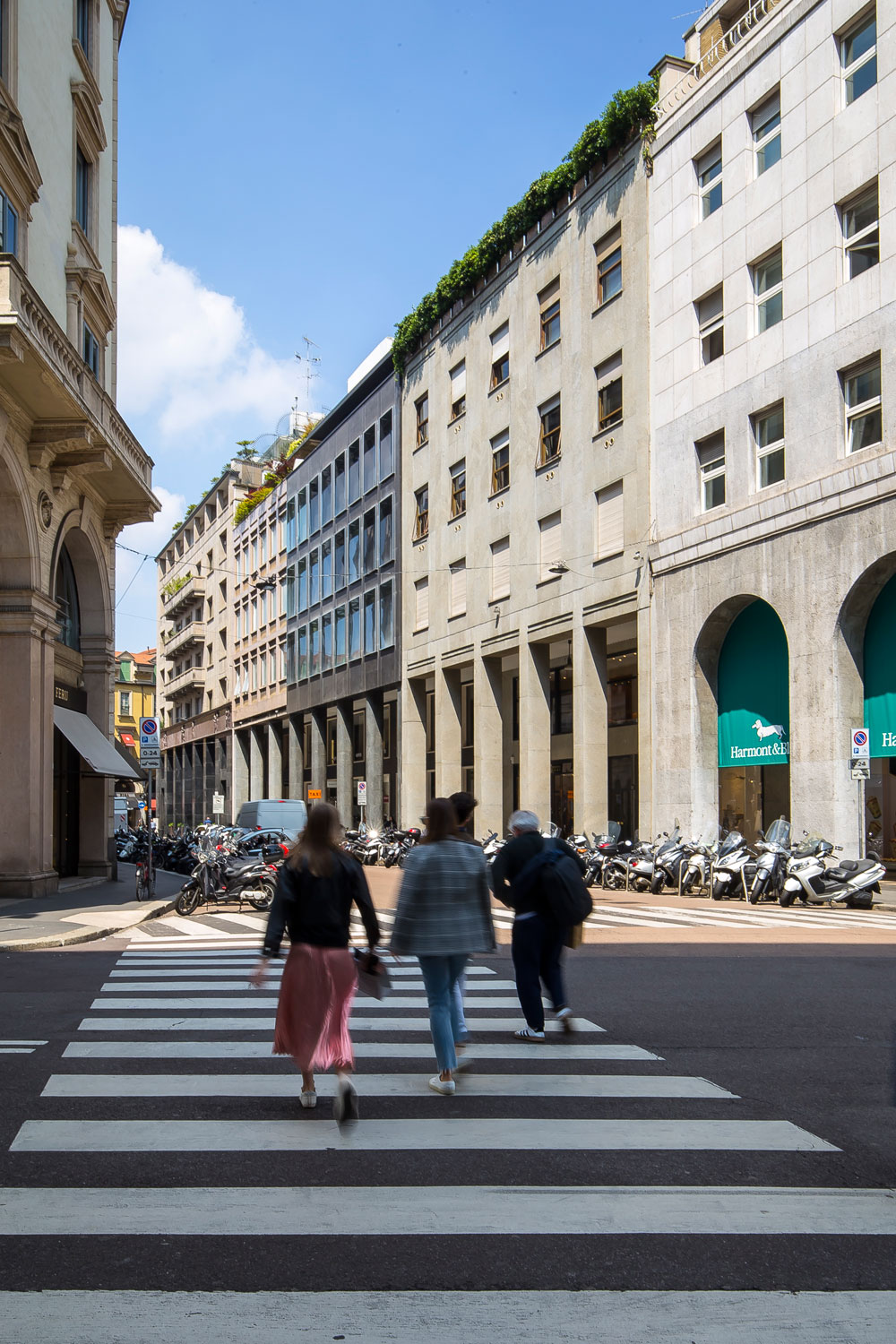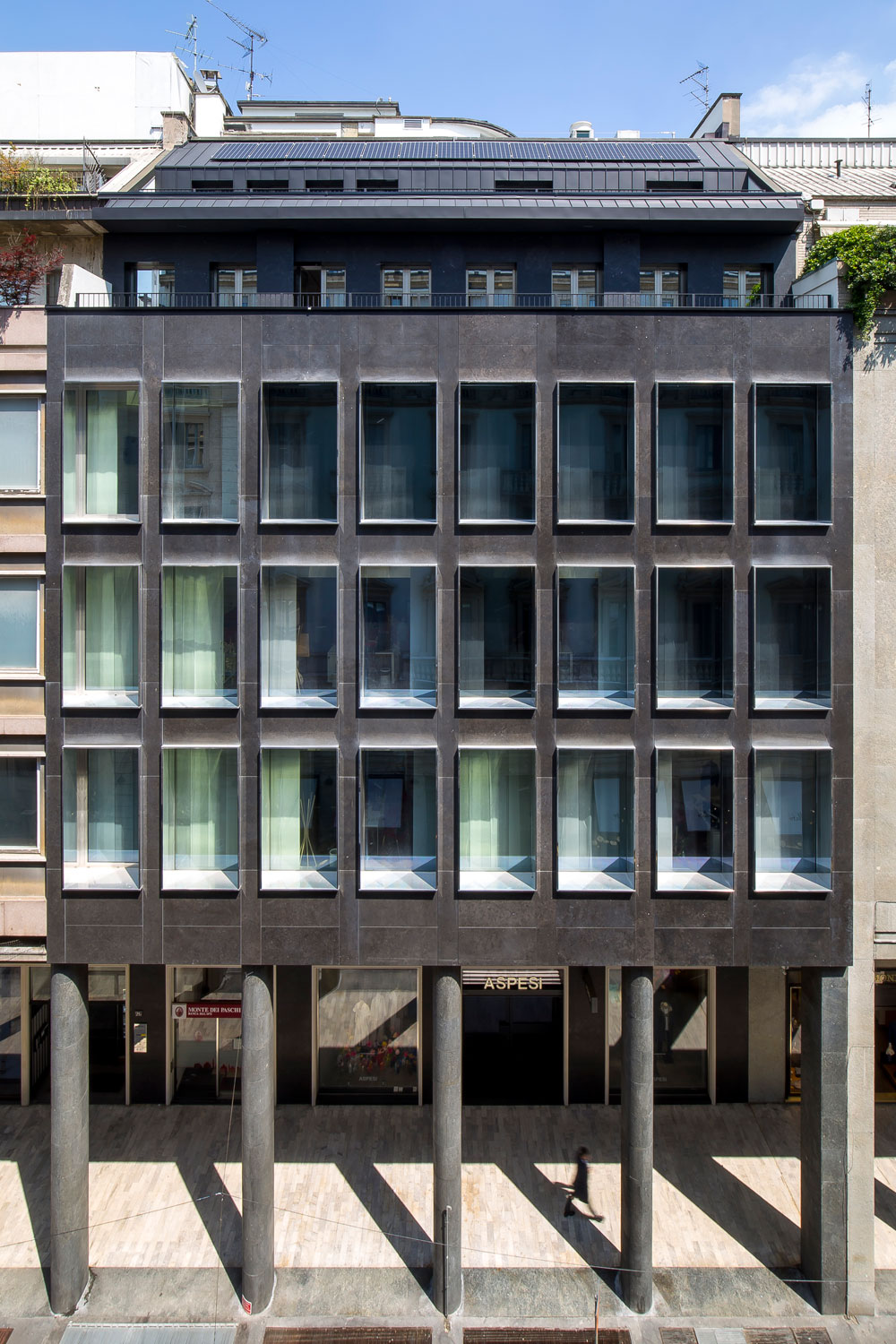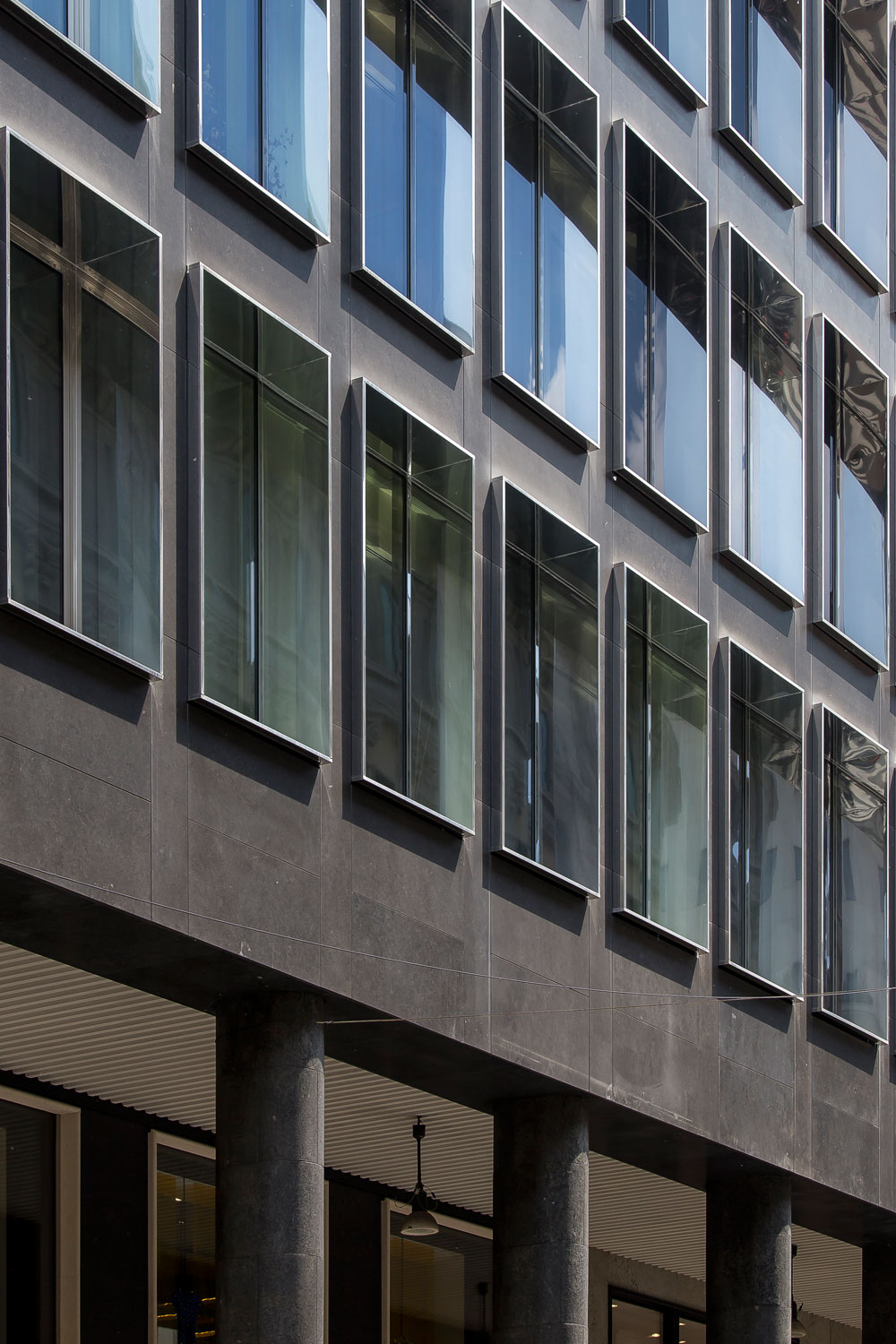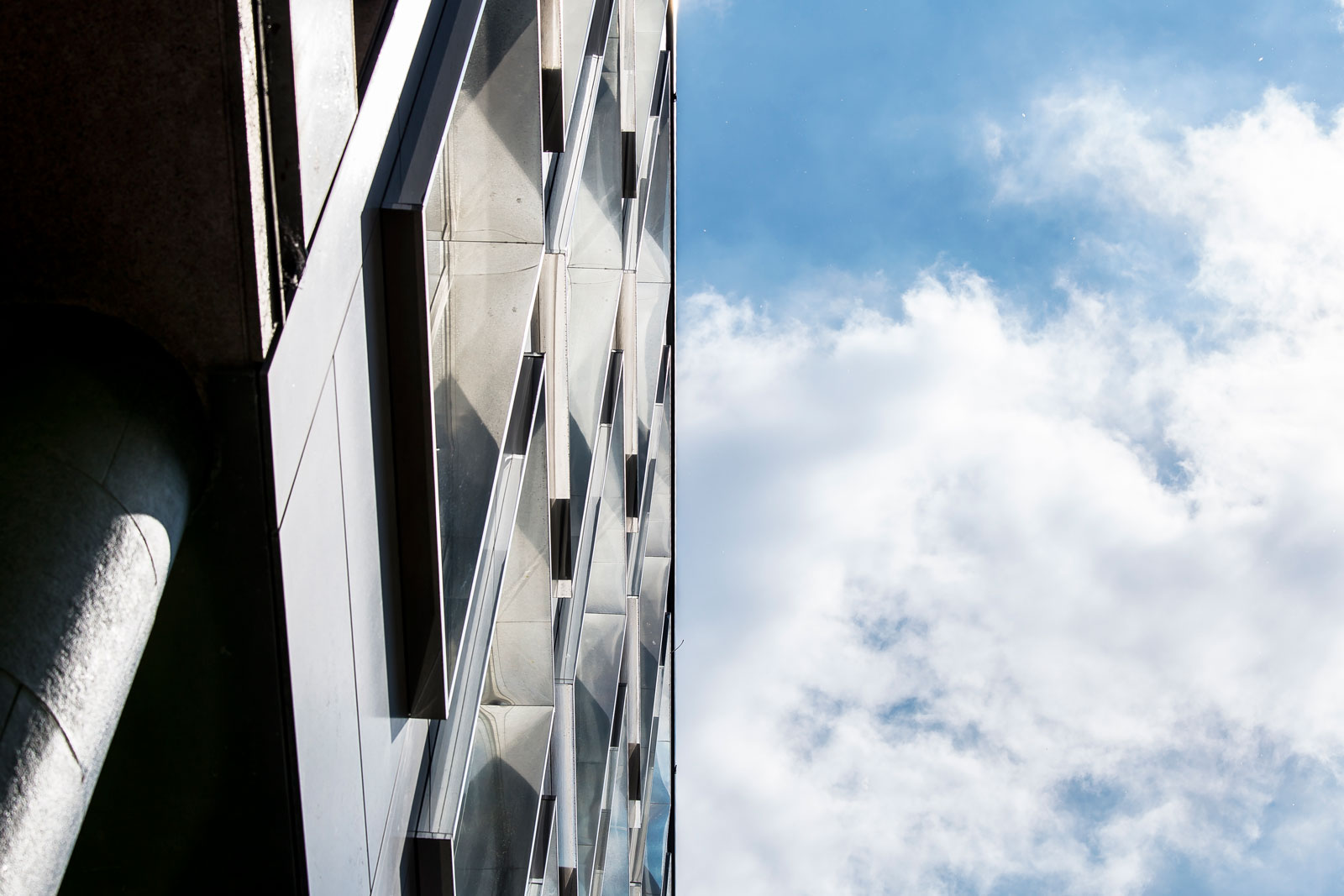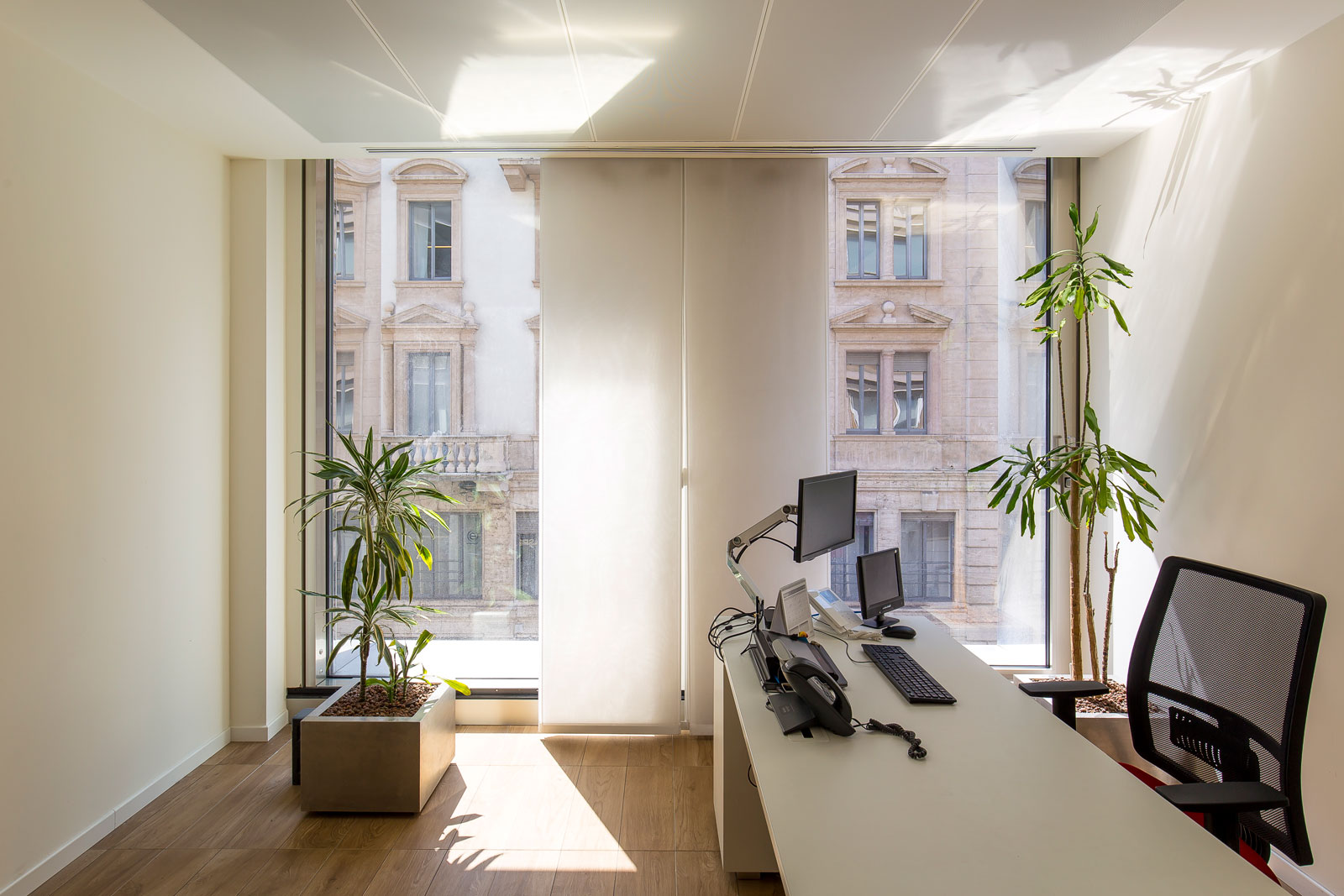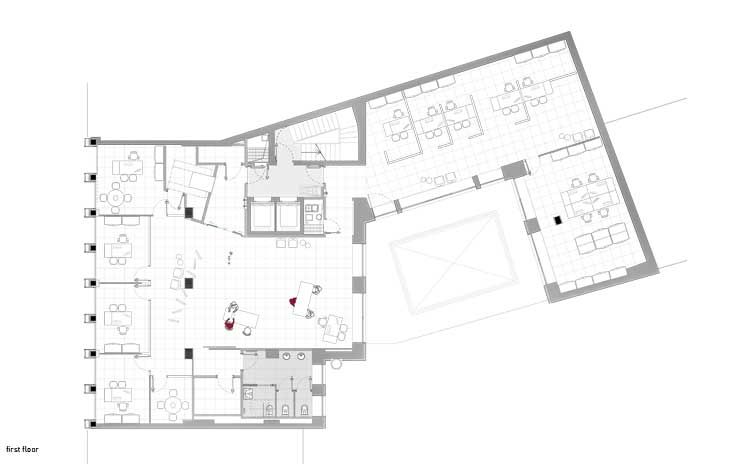 San Pietro all'Orto
Milan, Italy
2016-2019

program: Redevelopment of a building for offices and shops
area: 2 641 m2
client: Generali Real Estate
structural engineering and services engineering: FOR engineering architecture
photos: ©S.Anzini
"Matter becomes the grammar of a project which, respecting the original volume, today seeks a dialogue with the context, with its light, with its sky. A silent counterpoint that gives an idea of presence, a way of reacting to the light of time so that time can measure and tell the project." AF
The project involves the enhancement of the building located in Via San Pietro all'Orto 22,24,26 without modifying the existing buildings.
The spaces located on the first underground floor, the ground floor, and the mezzanine floor will be designated to shops, and on the first to the fifth floor to offices, with a bank branch on the first floor. Plant systems will be positioned on the second underground floor and as covering in the existing volumes.
The windows and opaque coatings at street number 24 and 26 will be replaced to better enhance the sottoportico on Via San Pietro all'Orto, on the ground floor and mezzanine floor.
The stone used as a coating in the blind areas is pierre blue marble. The windows consider the addition of a frame in light stone, already present in the area, around the shop windows.
Street number 22, indirectly binded to the superintendence, does not consider any intervention to its facade.
The facade above the porticato (first, second and third floor) involves the enlargement of the glazed surface, maintaining the existing rhythm, also using the pierre blue marble.
This new coating contributes in the building's thermal performance.