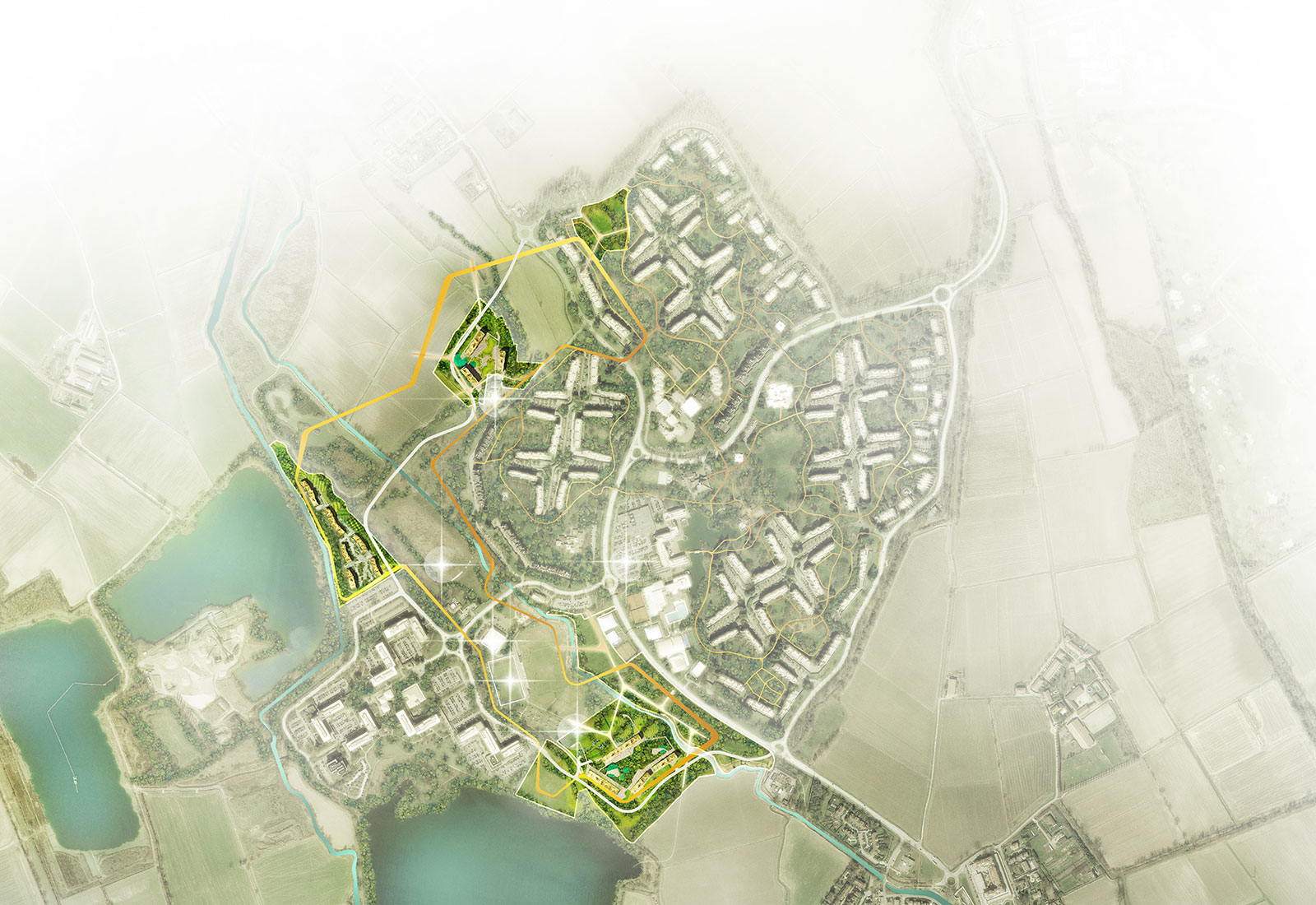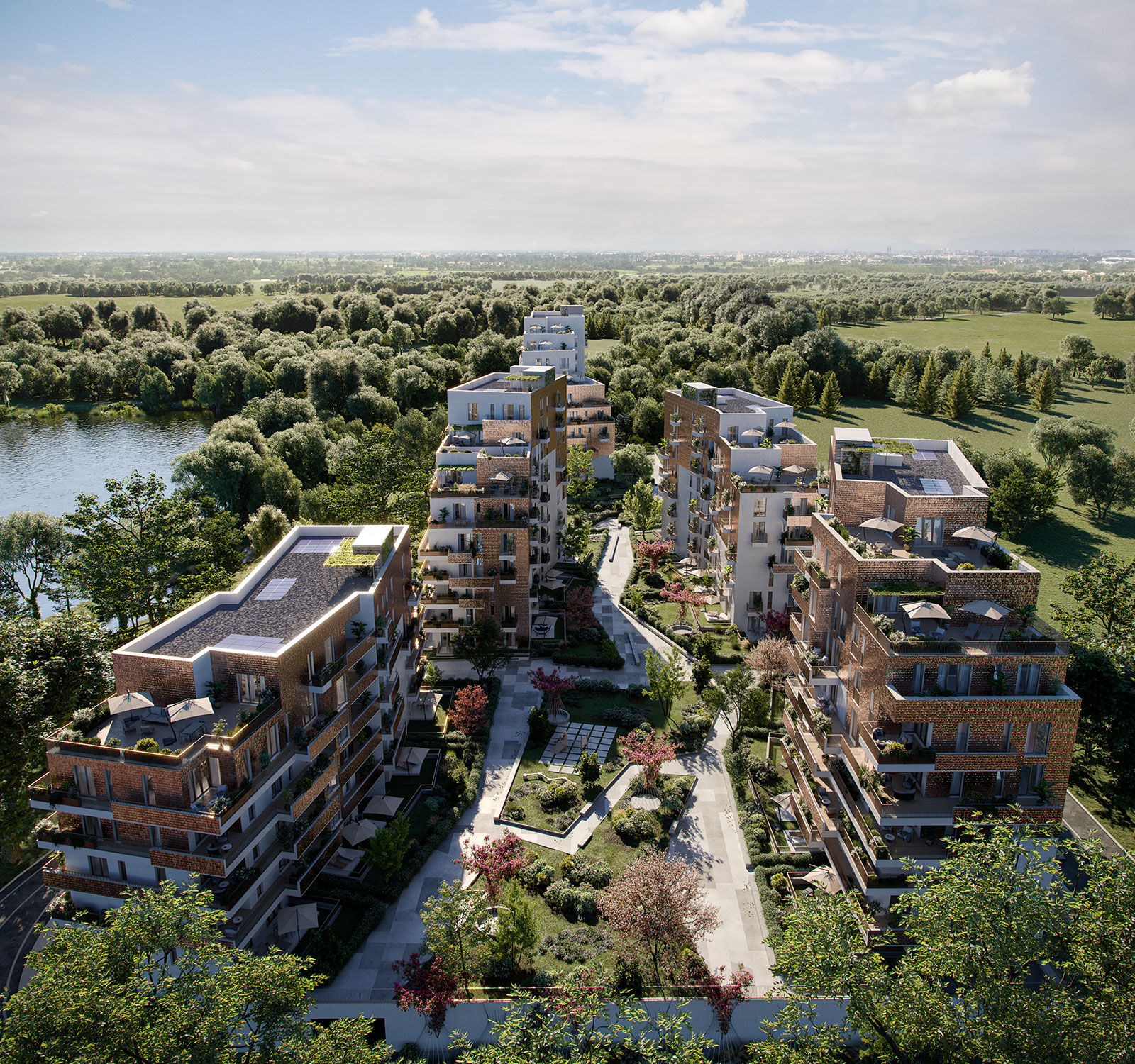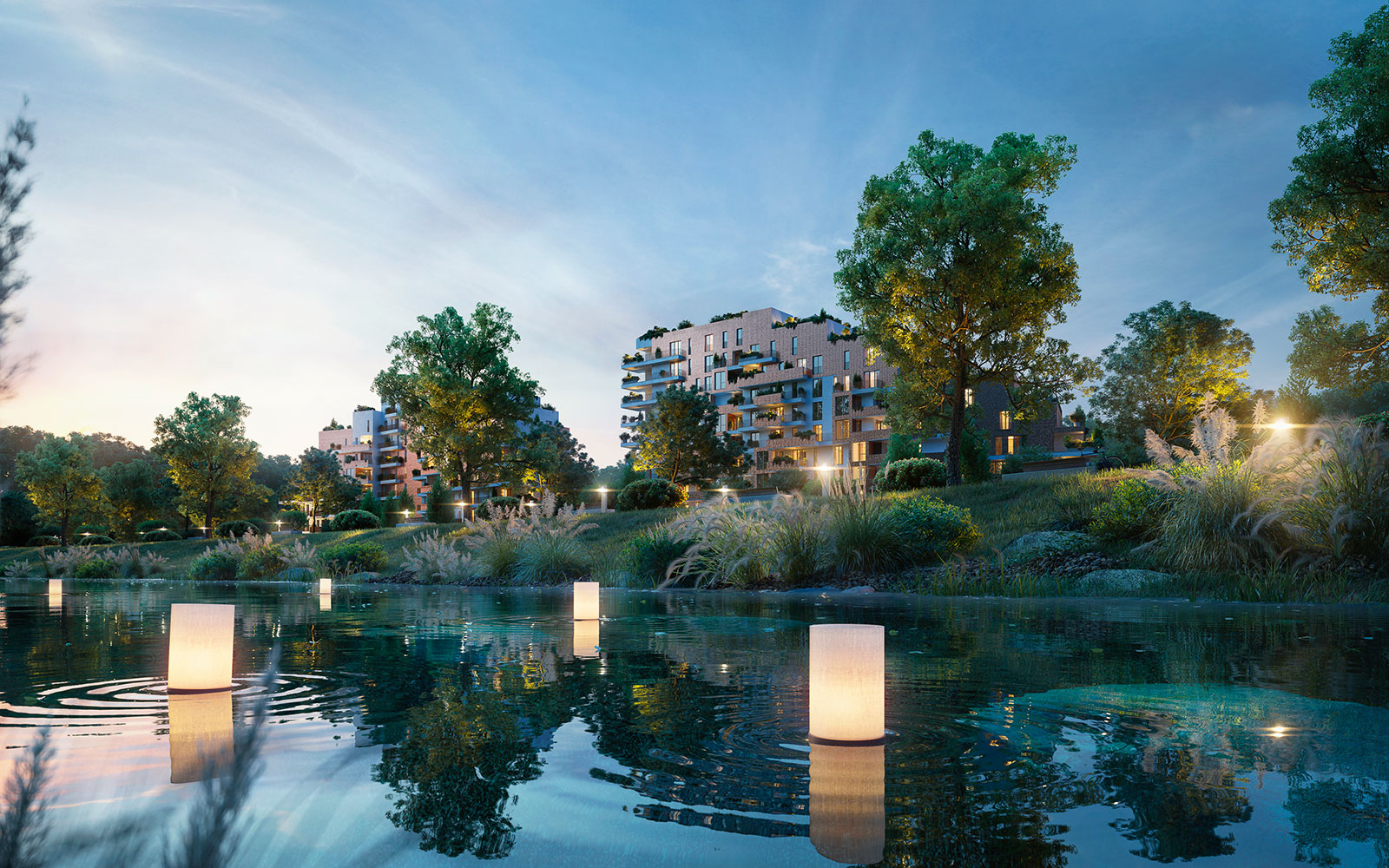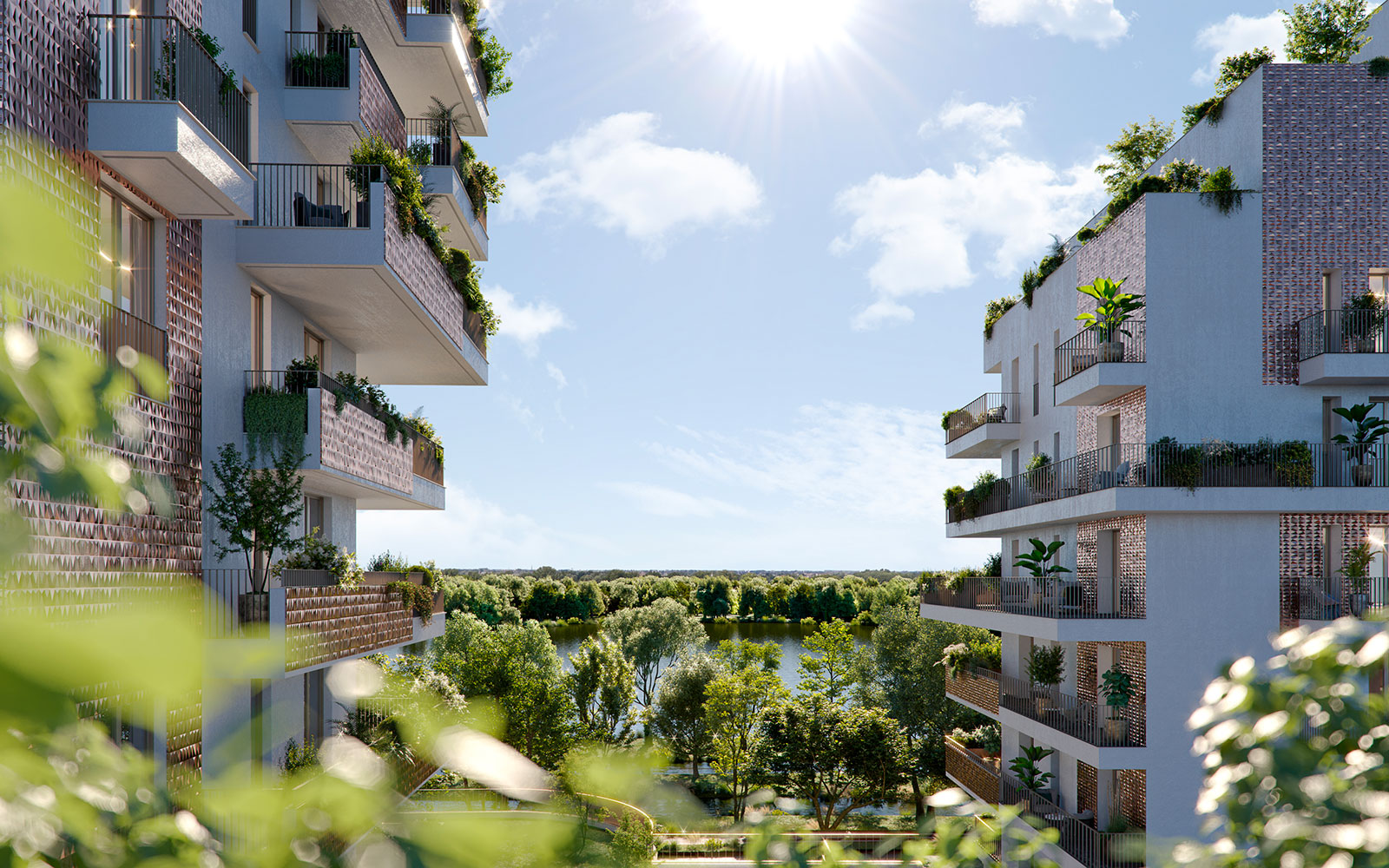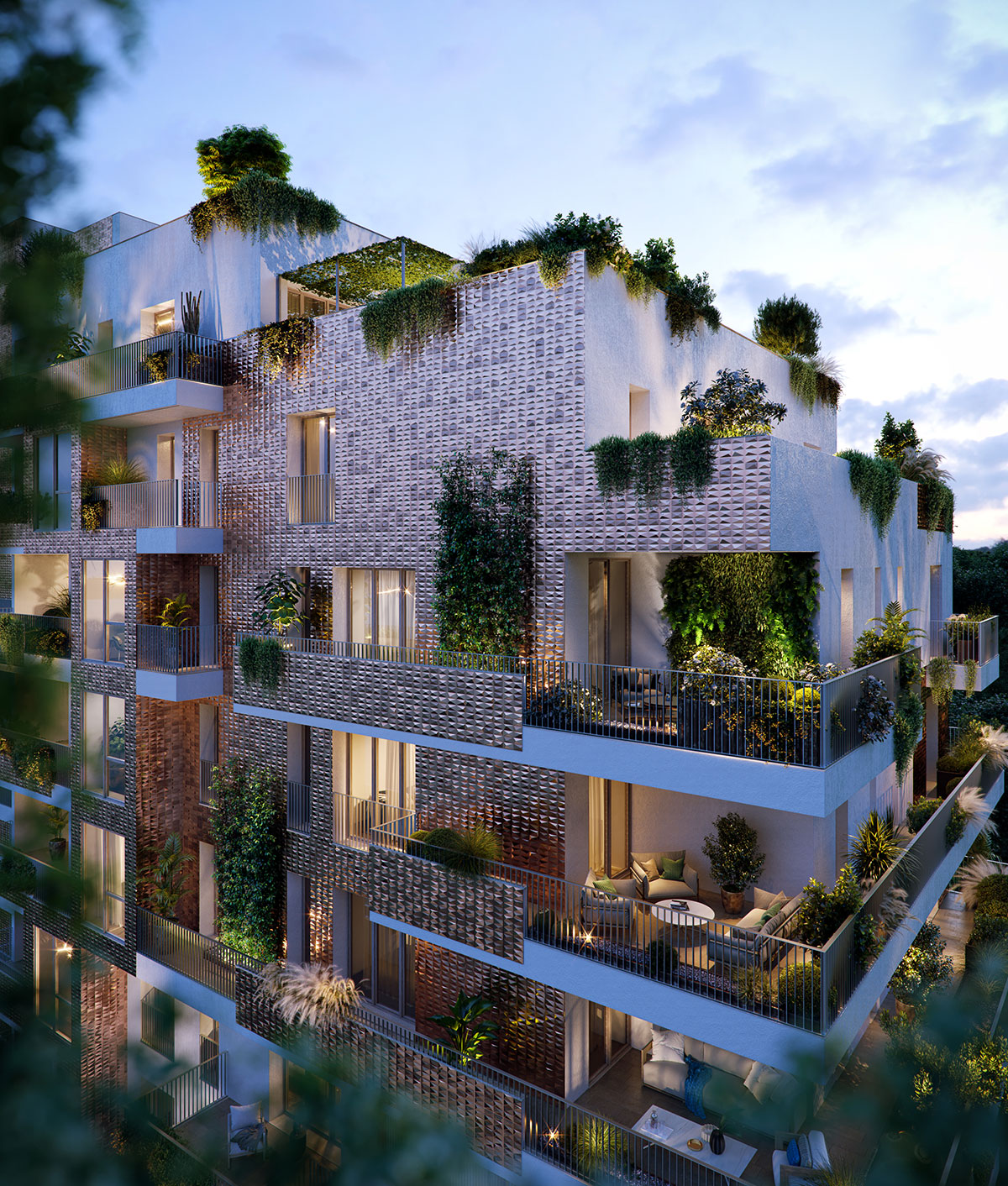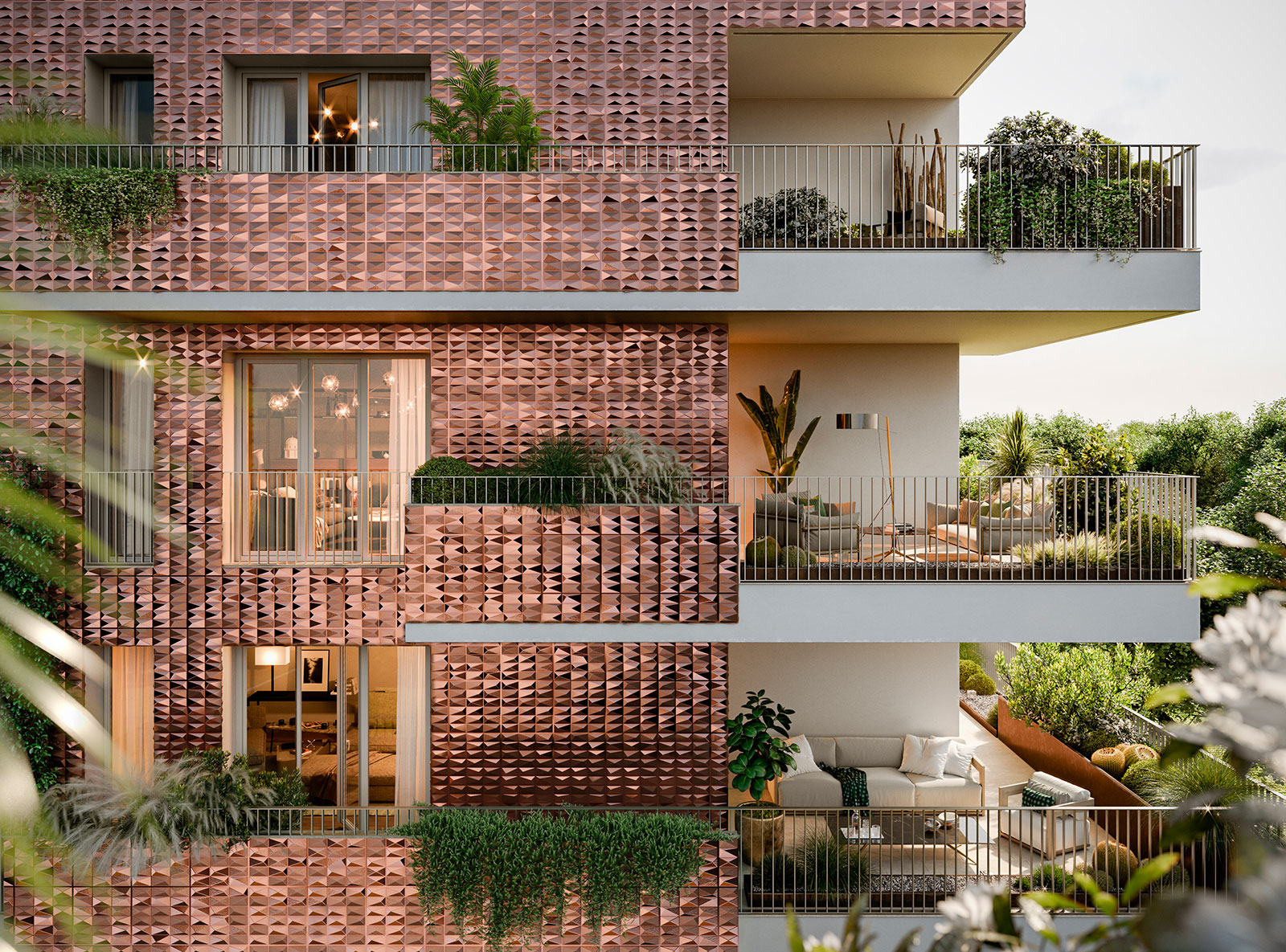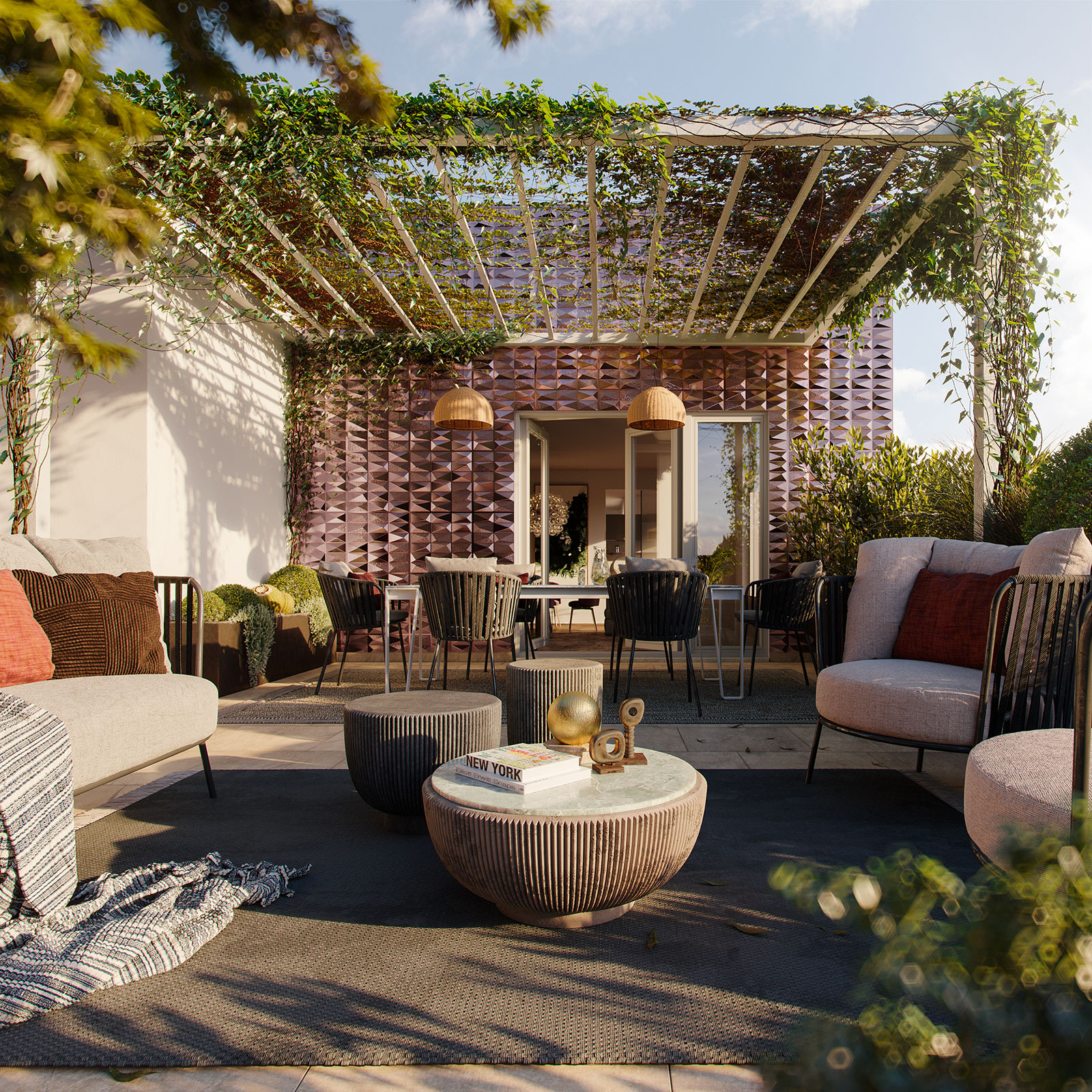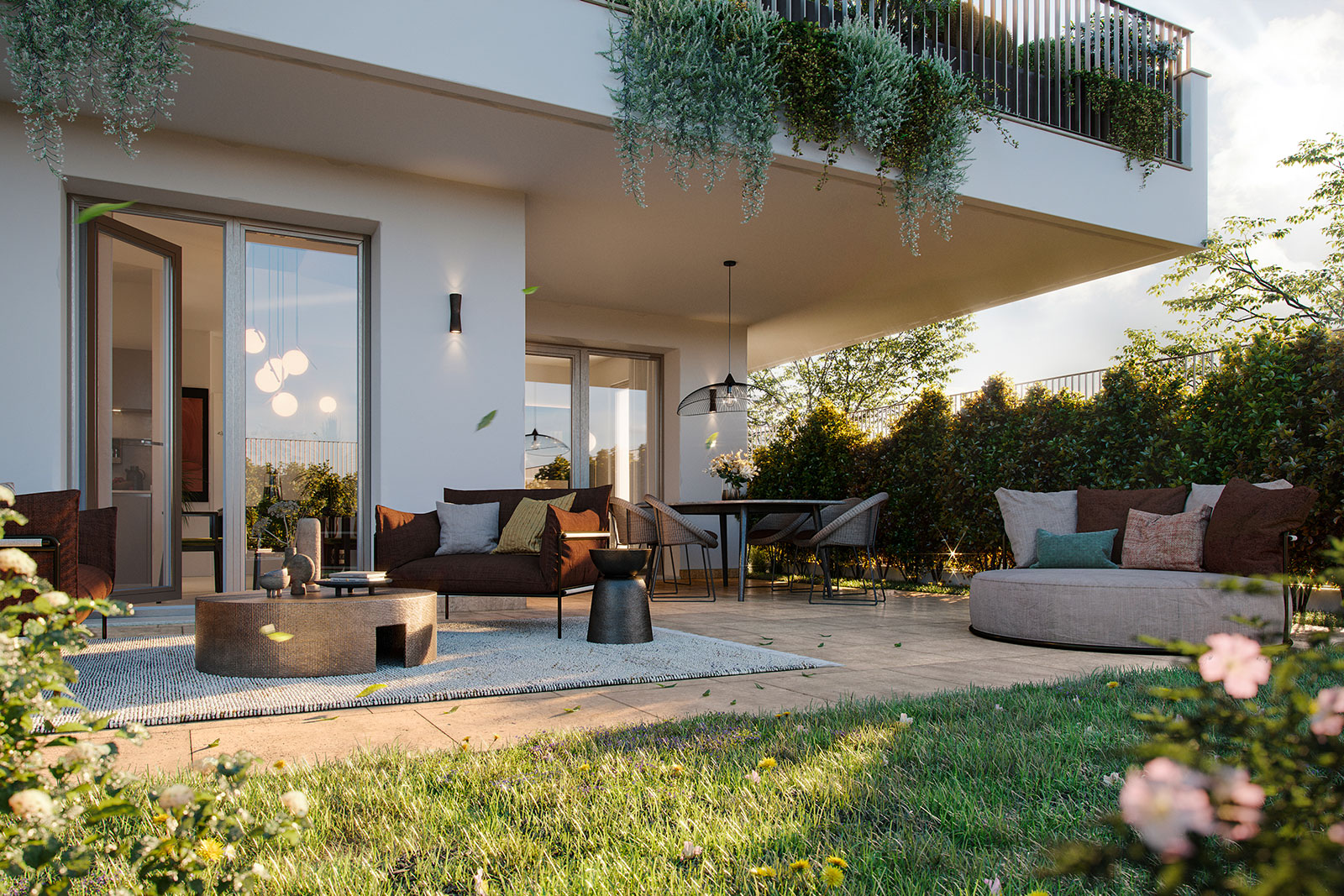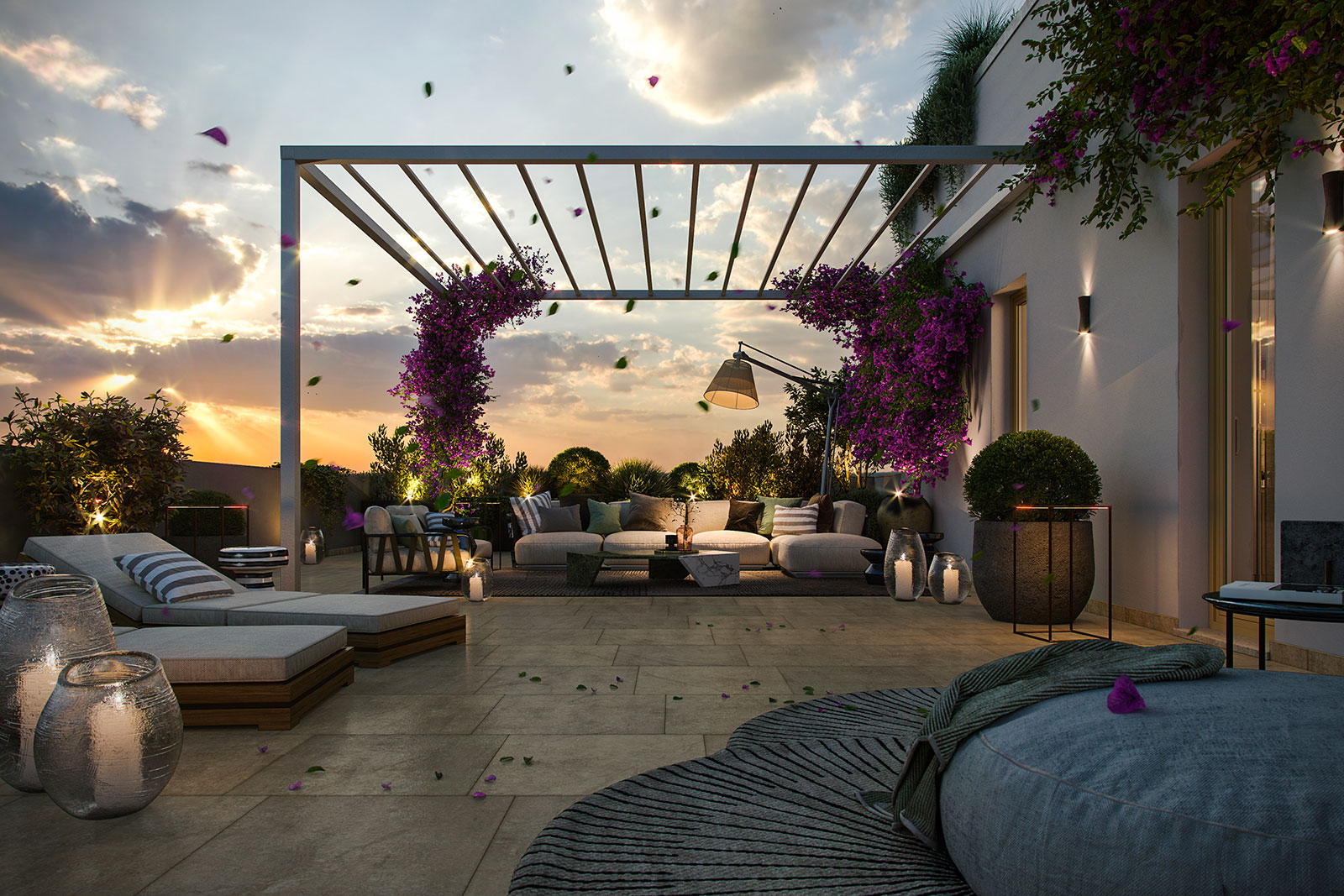 Milano 3.0

Basiglio, Milan (Italy)
2020 – ongoing

program: Consruction of a residential complex: 6 buildings and 260 apartments. The facades are embellished with ceramic
> area: 23.184 m2
client: Dea Capital Real Estate SGR spa, Fondo High Garden
Alfonso Femia / Atelier(s) Alfonso Femia with
landscape design: Michelangelo Pugliese
structural engineering: FV progetti
services engineering: Ariatta Ingegneria spa
investor: Orion
advisory & agency: Dils
images: ©Tecma Solutions
"Our goal was to balance the new architecture with the surrounding environment, and the needs, and desires, of the citizens of Basiglio and those who will live in Milan 3.0. The design orientation is not limited to guaranteeing energy efficiency and environmental sustainability but it moves deeper resolving the relationship between domestic daily life in the intimate dimension of the home and the collective dimension of the common spaces." AF
An unprecedented system characterizes the development and the relationship between the six buildings: the goal is to create unexpected views, fragmenting the visual path.
The façade composition expresses itself through a balanced distribution of terraces, loggias, vases, and glazed bow windows that characterize the various buildings differently and enhance the interior spaces by mediating the relationship with the outside.
The large terraces create a system of overlapping plant levels differentiating the views. The choice of combining the facade cladding with diamond ceramic portions helps to emphasize the dialogue between the new buildings and the "historical" structure and simulates a movement, a very suggestive simulation of movement.

The new buildings are arranged around a green courtyard, an intimate and protected space.
The innovative urban planning model that characterized Milano 3 in the seventies is strengthened and adapted to contemporary needs and expectations.
Milano 3.0 reinterprets the garden-city idea by integrating green areas with the overall quality of the residences according to a logic of design responsibility and generosity of spaces.
The six buildings are defined by a circular driveway, along which 30 parking spaces will serve the residences. A new cycle and pedestrian path embraces the settlement in its entirety and connects to the new provincial cycle paths.
Residents will have access to a vast range of services, including a concierge, a locker room where they can receive home deliveries, a co-working area overlooking the lake, and an indoor and outdoor fitness area. In addition, there will be a play area for children, a space for aggregative activities, and rooms reserved for the storage of bicycles and strollers.