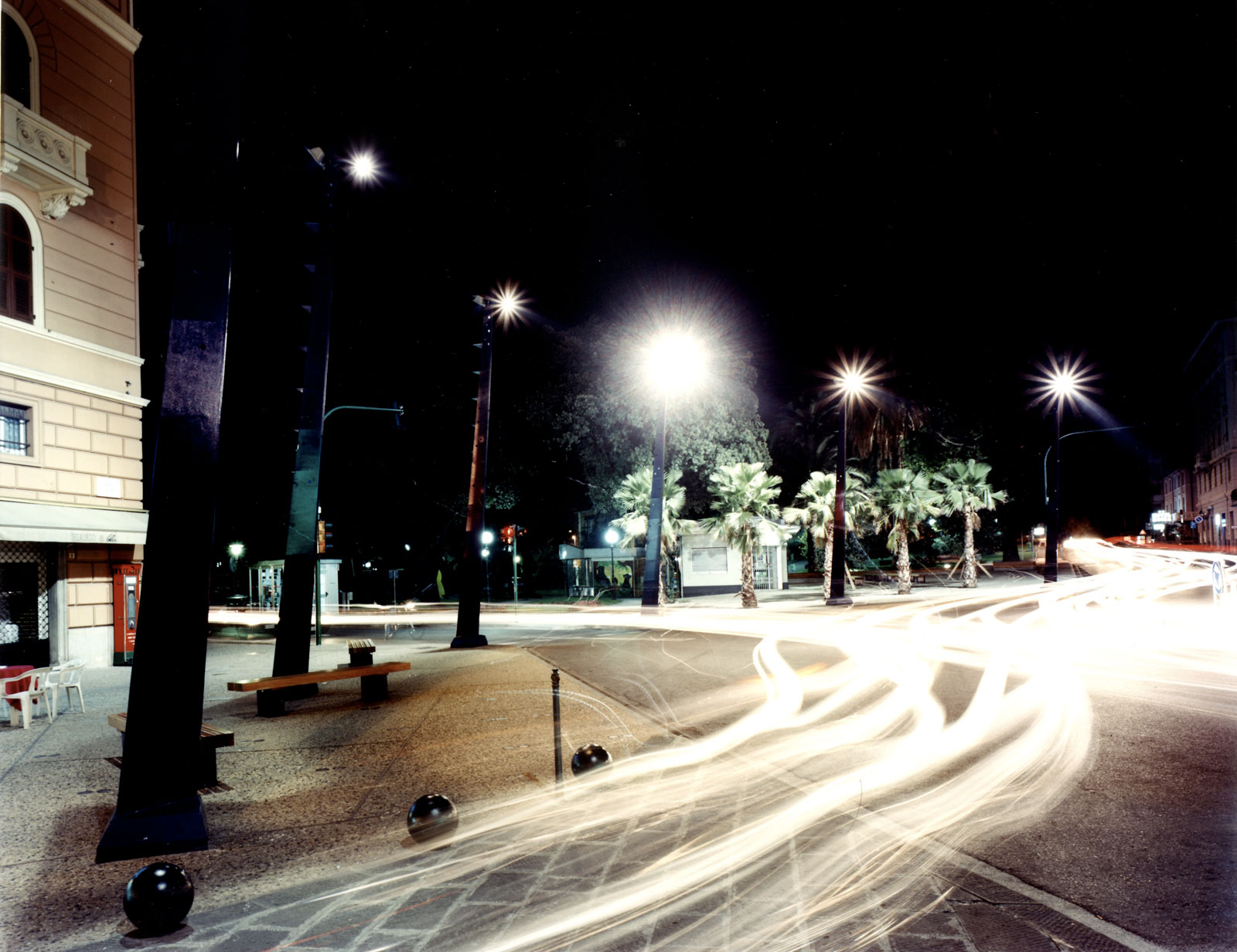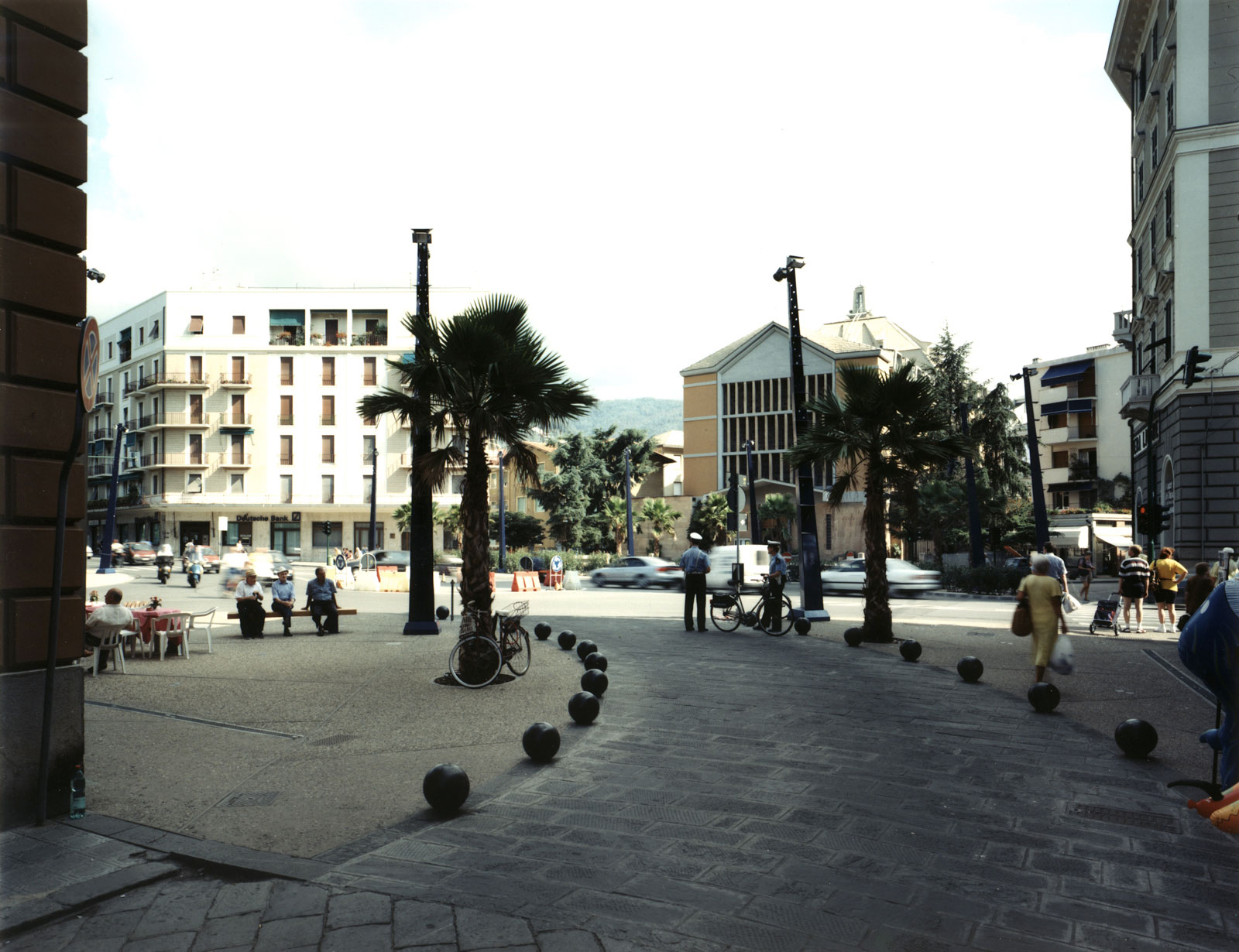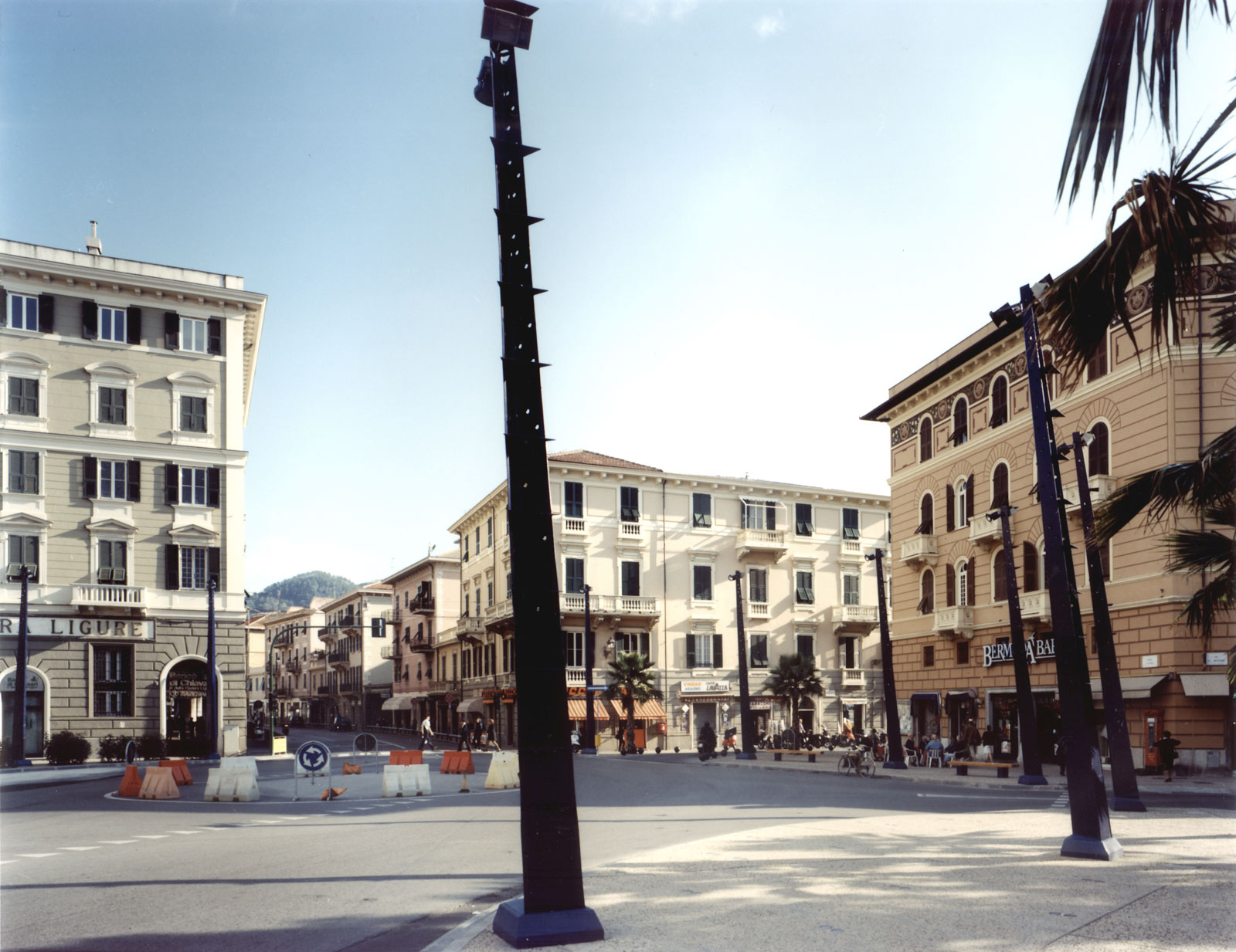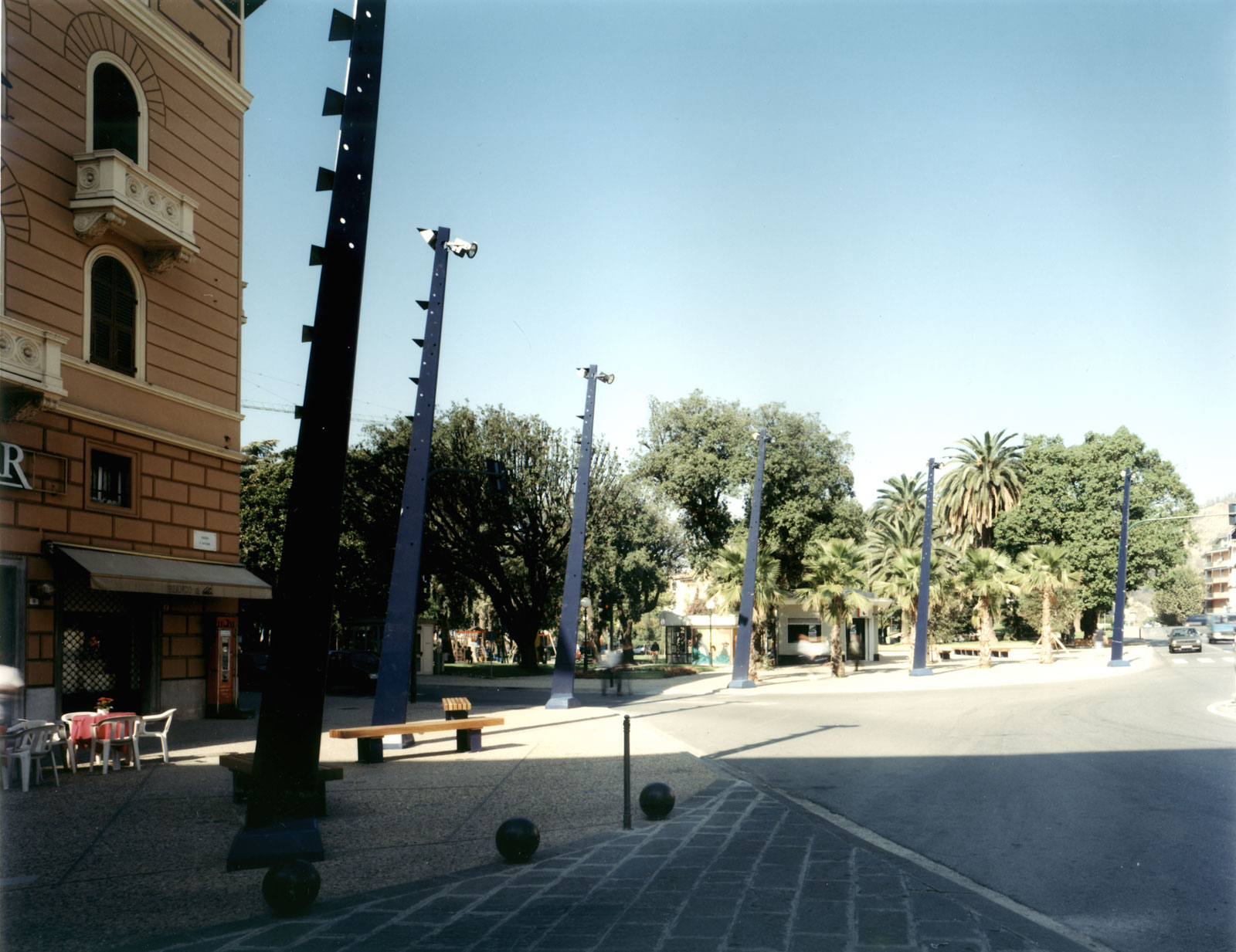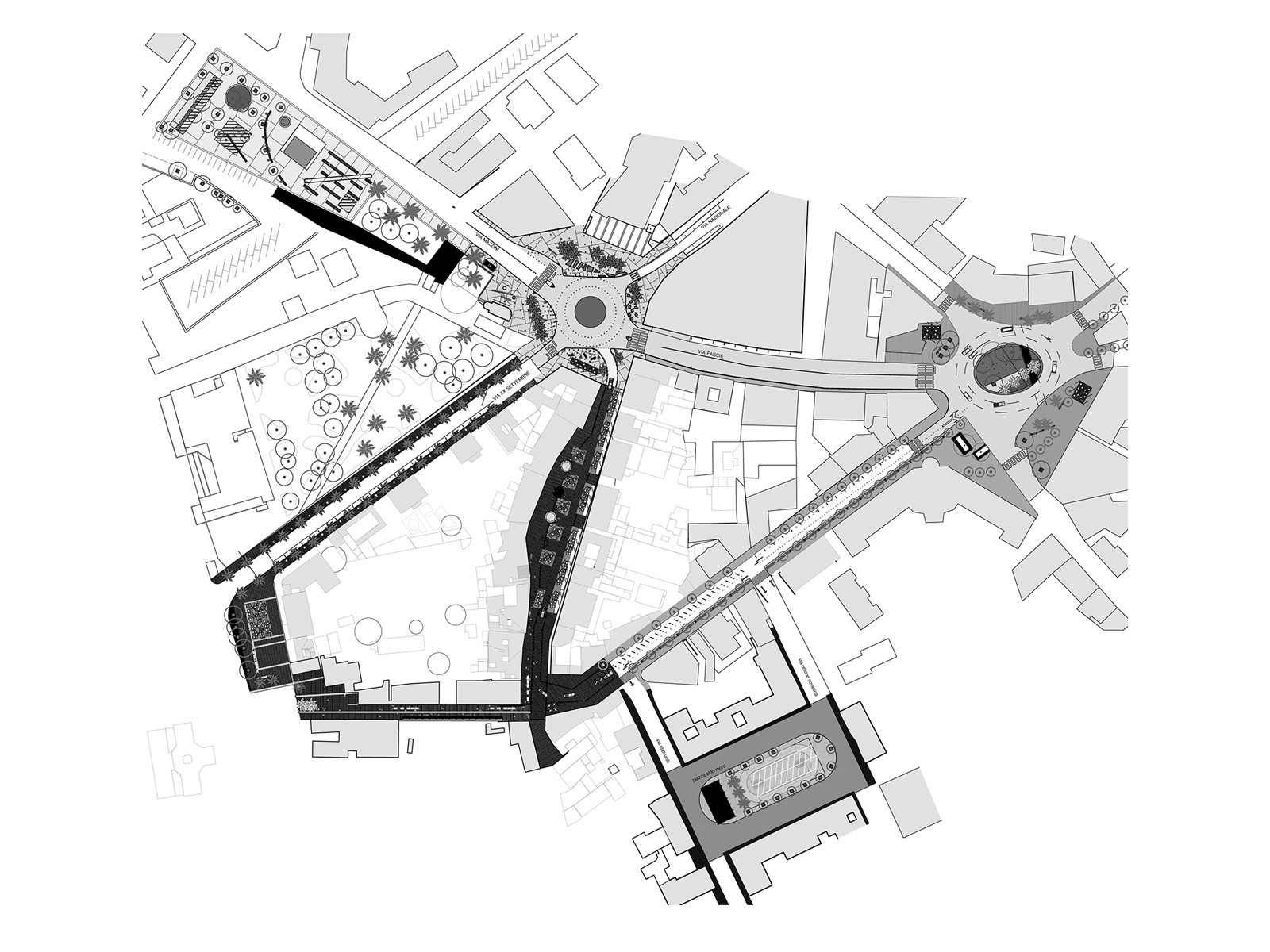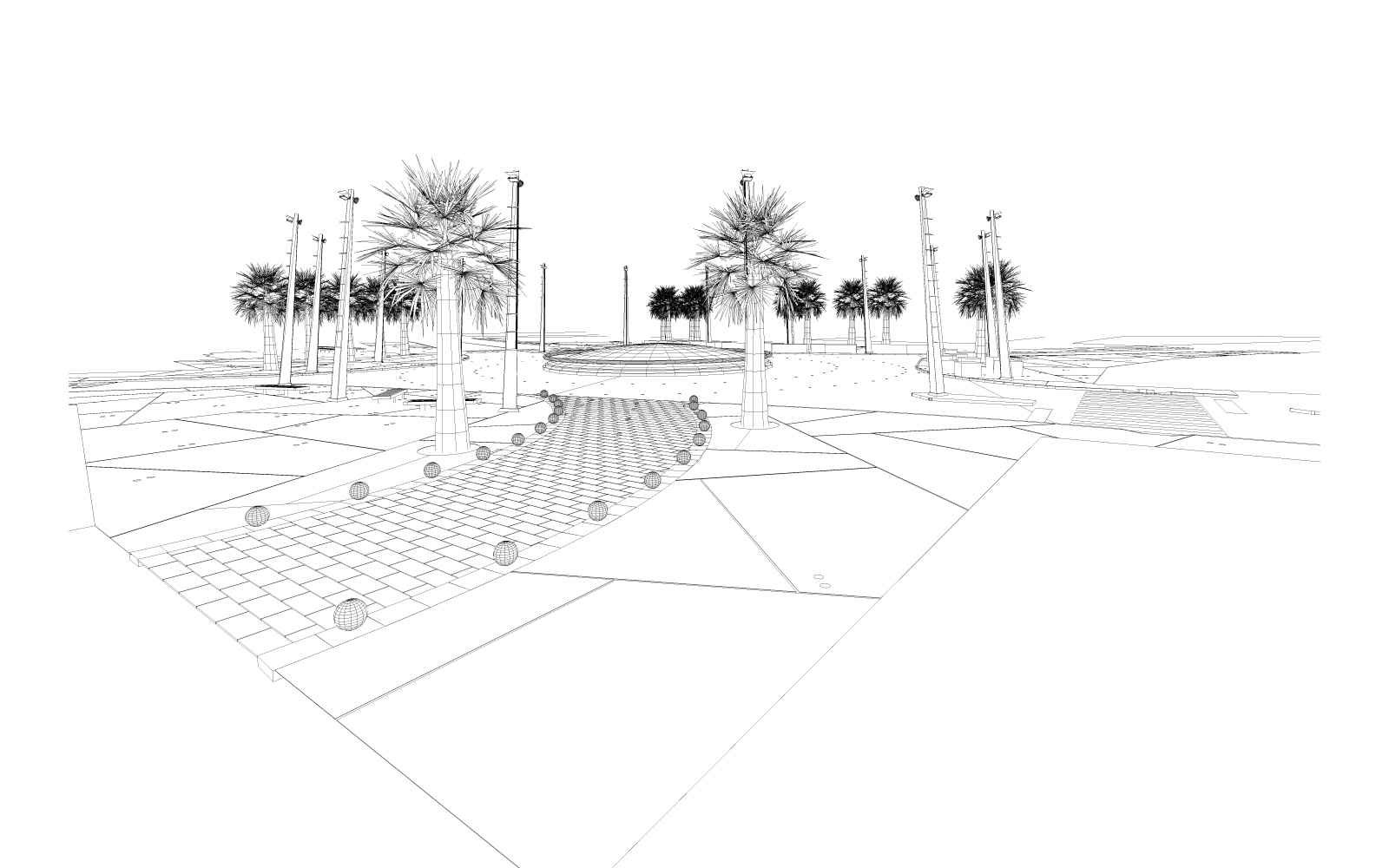 Sant'Antonio square
Sestri Levante-Genoa, Italy
1999

program: New road network, light engineering, urban equipment
area: 2 600 m2
client: Comune di Sestri Levante
project: Alfonso Femia * with E.D. Bona
photos: ©E.Piccardo
"The new lighting system, and the convex roundabout in self-cleaning and reflecting majolica, form the circular figure that restores order to the heterogeneity of situations on the border of the square." AF
The Piazza Sant'Antonio project consists of few elements: the redesign of the flooring, a new lighting system, greenery and equipment used as an element of color, (changing with the seasons), perfume, textures of different surfaces.
The new lighting system, and the convex roundabout in self-cleaning and reflecting majolica, form the circular figure that restores order to the heterogeneity of situations on the border of the square.
The Viale Dante project – inserted like the previous one in broader research on urban public spaces – operates both in the vehicular and pedestrian areas, enhancing the parking system and developing pedestrian paths with a system of direct and indirect light.