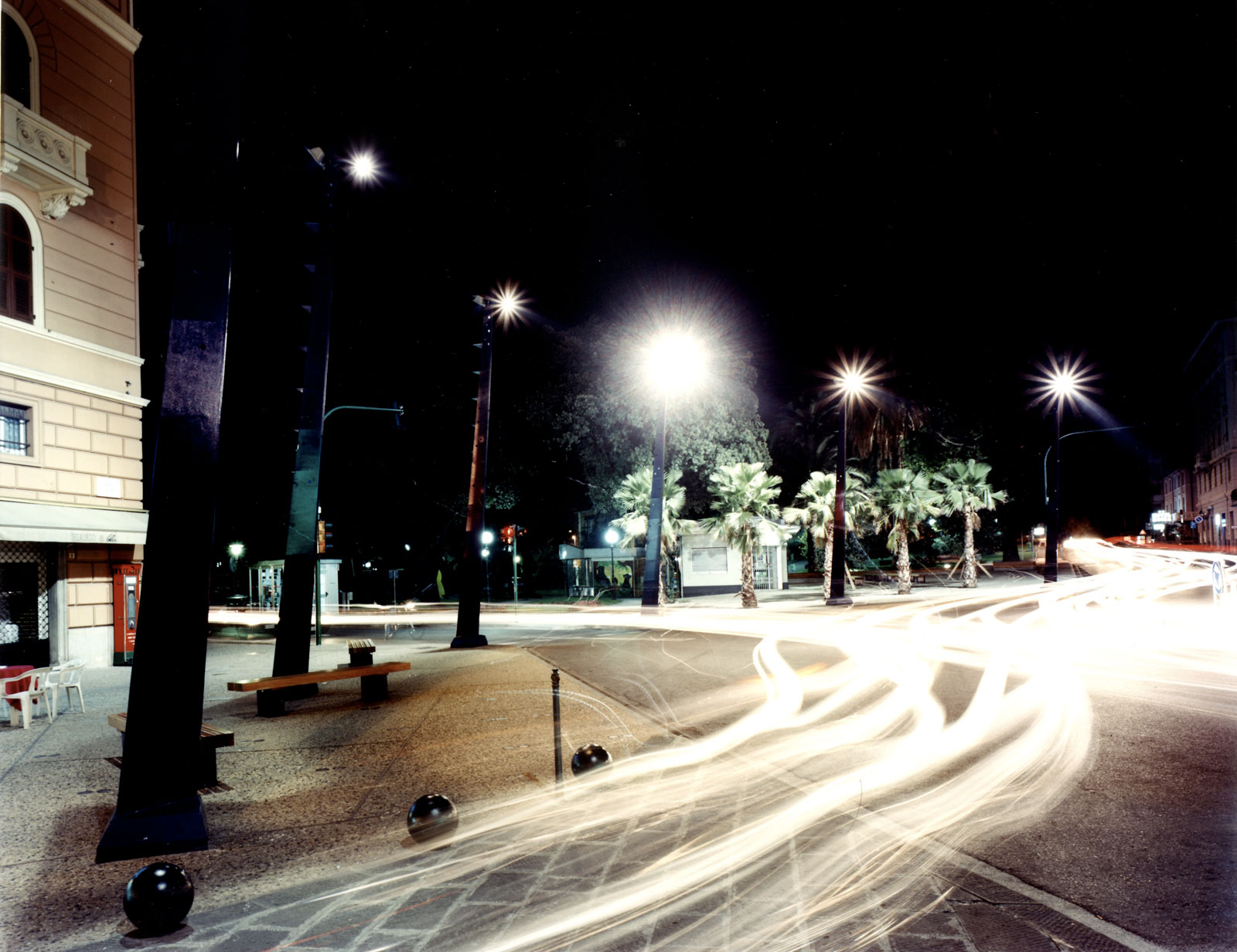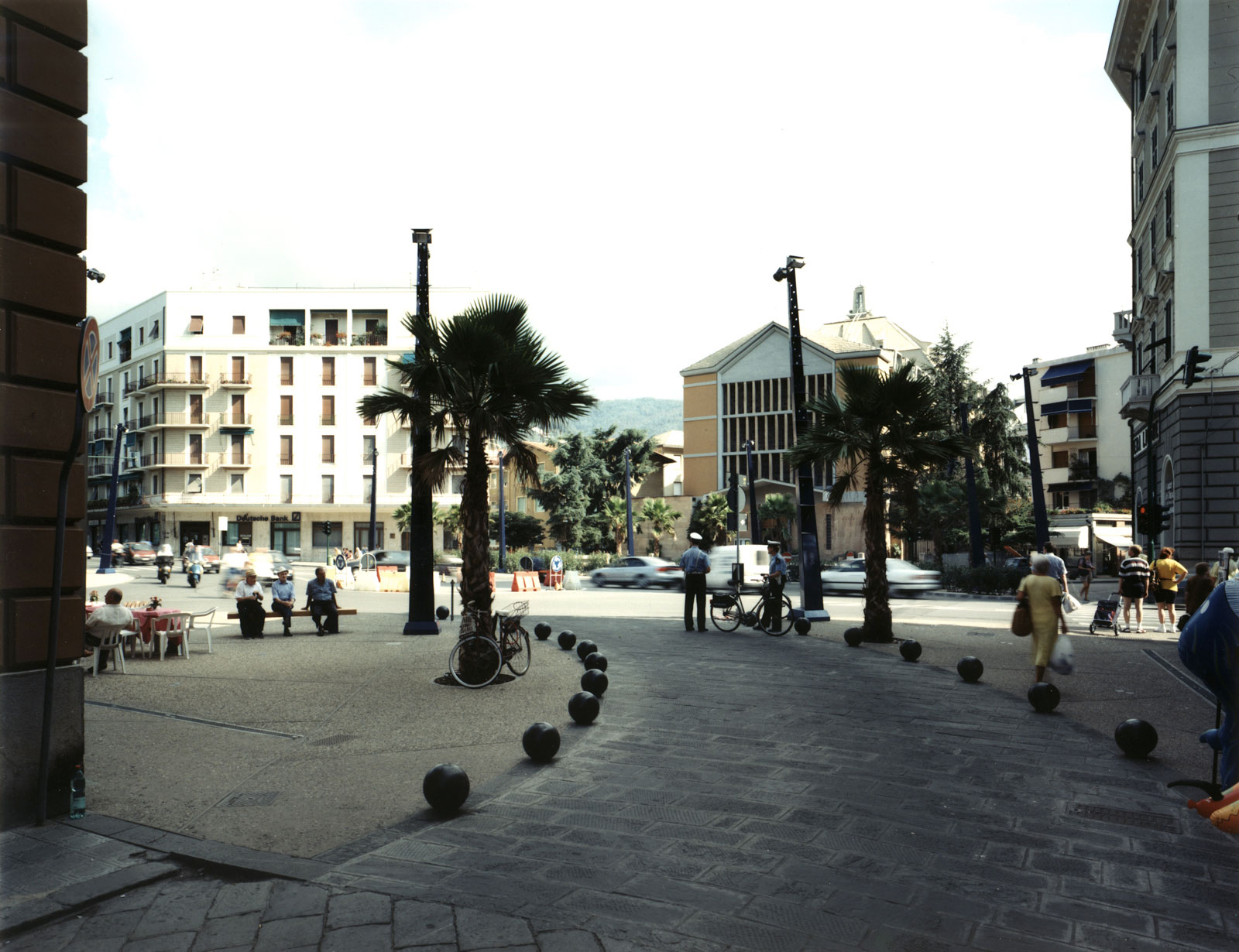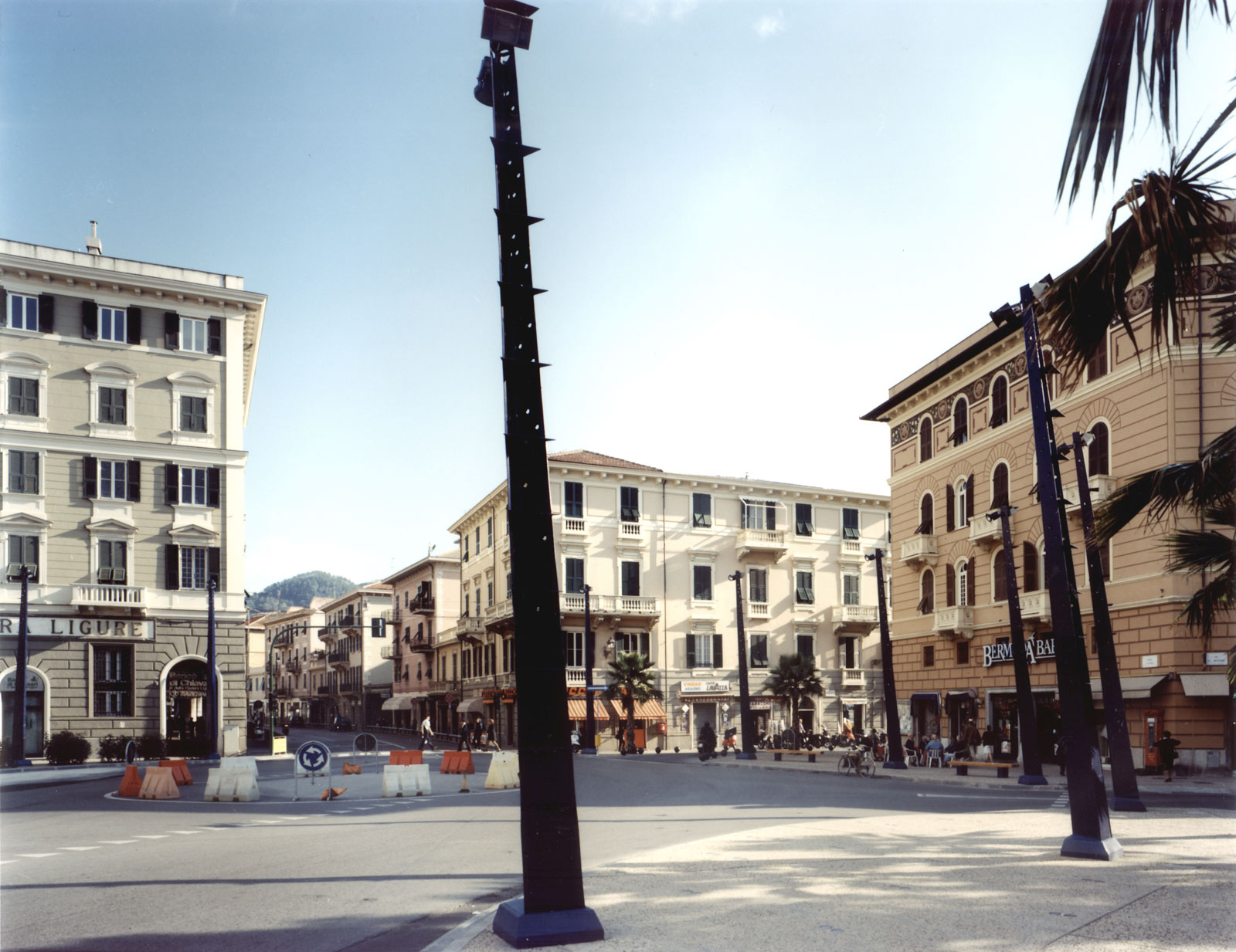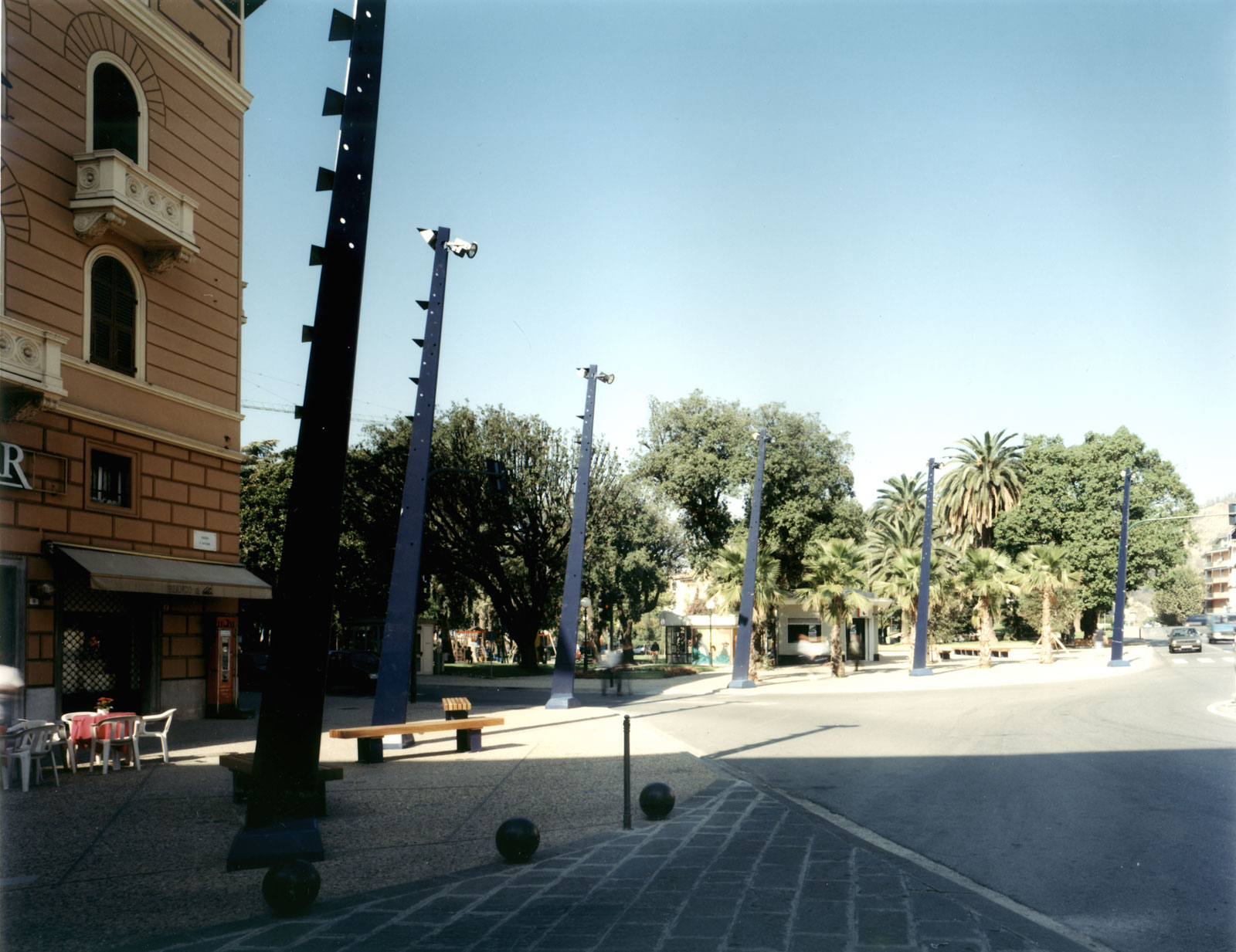 Sant'Antonio square
Sestri Levante-Genoa, Italy
1999
2.600m2
client: Sestri Levante Town Council
architects: * with E.D. Bona
photos: ©E.Piccardo
Incluse in a general design of the public spaces of the town, this circle has two main caracteristics, one to be the gate of the historical town for the people arriving by car and train, the other to be a veicolar crossroad very caotic. We had so to solve different problems, technical and architectural: the delimitation of soils of car and of the pedestrian, the control of traffic, and to find powerful sign of gate. These problems are solved using a few elements: the lights, designed to be an element of identification, are posed in a circle to sign, through a simple geometrial figure, the rule of the place; two different soil, one of the car, the other of the people; the green, connection with the green of the next promenade and protection against the cars; the colors, an artificial cobalte-blu for lights and a sand-yellow for the pedestrian soil.